MXGP 2020: Neuer Terminkalender
Infront Moto Racing teilt mir, dass ein neuer Termin für den MXGP von Patagonien – Argentinien bekannt gegeben werden kann:
21. / 22. November 2020 in Neuquen
Infront Moto Racing hat zusammen mit der FIM, dem lokalen Veranstalter + Eventos SA sowie den argentinischen Behörden eng zusammengearbeitet, um einen Alternativ-Termin für diese Veranstaltung zu finden. Mit diesem neuen Datum wird nun der Kalender der FIM Motocross-Weltmeisterschaft verlängert. Diese Änderung war erforderlich, um das Meisterschaftsprogramm so weit wie möglich zu erhalten.
Zudem wir auch der MXGP of Spain & Portugal verschoben!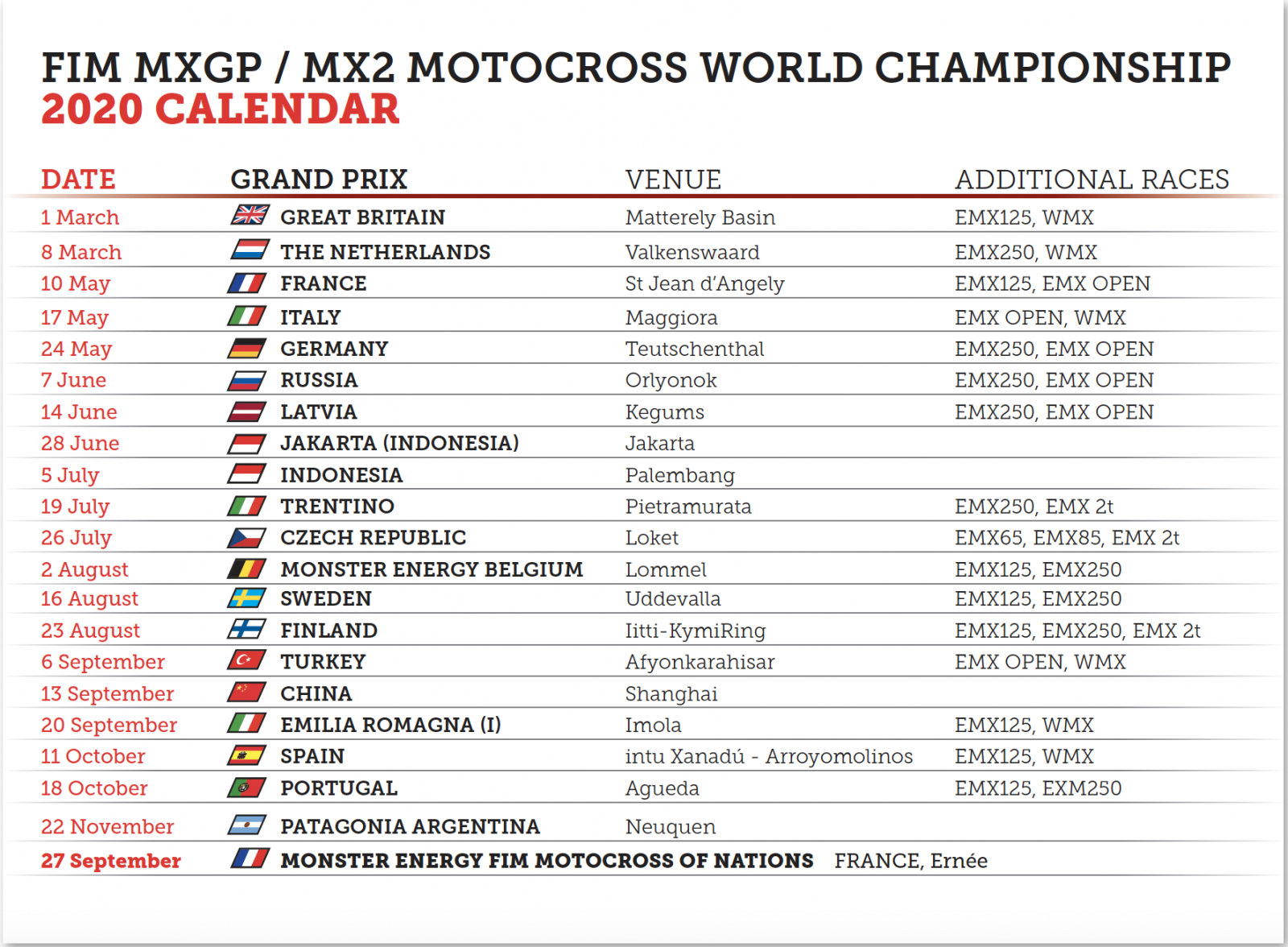 US-SX 2020: Supercross-Rennen Nr. 13 in Seattle vorzeitig abgesagt
In Übereinstimmung mit den Ausgegeben Versammlungsbeschränkungen des Gouverneurs in King County wird auf Grund des Coronavirus das bevorstehende Monster Energy Supercross-Rennen in Seattle am 28. März 2020 in CenturyLink Field abgesagt.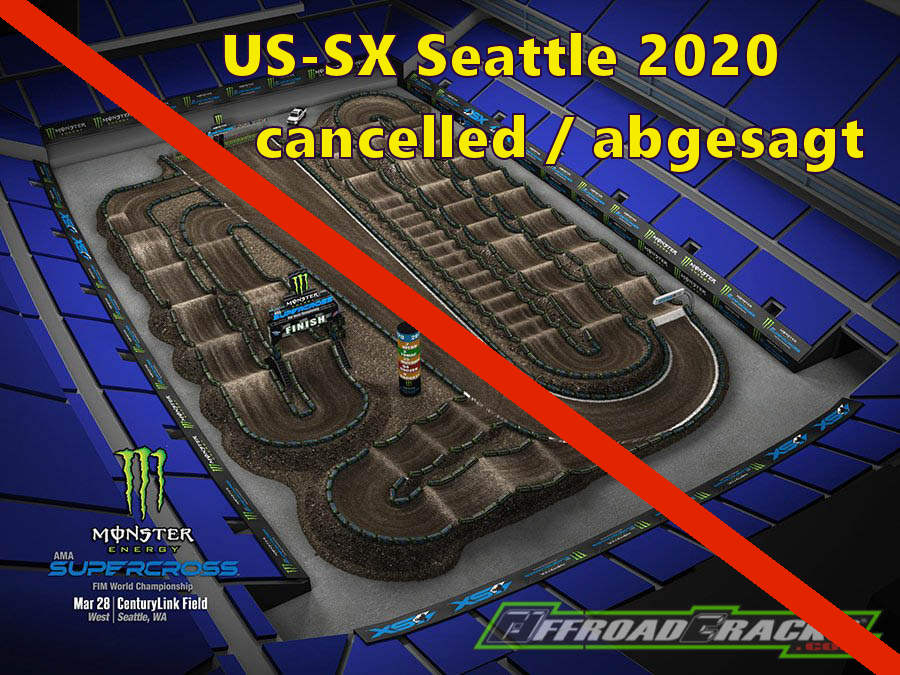 ---

MXGP 2020: New schedule
Infront Moto Racing is glad to inform that a new date for the MXGP of Patagonia – Argentina, which was recently postponed, can now be revealed as it's bound to be held in Neuquen on November 21st and 22nd 2020.
Infront Moto Racing along with the FIM, the local organiser +Eventos SA, as well as the Argentinian authorities have worked close to find an alternative date for this event. This new date will now see the FIM Motocross World Championship calendar extend, but this change was necessary in order to preserve the championship programme as much as possible.
Also the MXGP of Spain & Portugal are postboned!
US-SX 2020: Round 13 Seattle cancelled
In accordance with the governor's restrictions on group gathering in King County amid coronavirus concerns, the upcoming Monster Energy Supercross event scheduled on March 28, 2020 qt CenturyLink Field in Seattle has been cancelled.
Refund information for fans is located at http://www.centurylinkfield.com/event/monster-energy-supercross-20/
Quelle / Source: MXGP, Youthstream, supercrosslive, Field Entertainment