Kailub Russell (KTM) zeigt erneut eine Spitzenleistung und dekalssiert das gesamt Fahrerfeld. Er führt die Tabelle mit 4 Zähler vor Josh Strang und Ricky Russell an, die beide mit Punktegleichstand Platz 2 und 3 belegen. Jordan Ashburn folgt schon mit einen Respektabstand und nur 33 Zählern. Für den dritten Lauf geht's nach Washington zum "The General".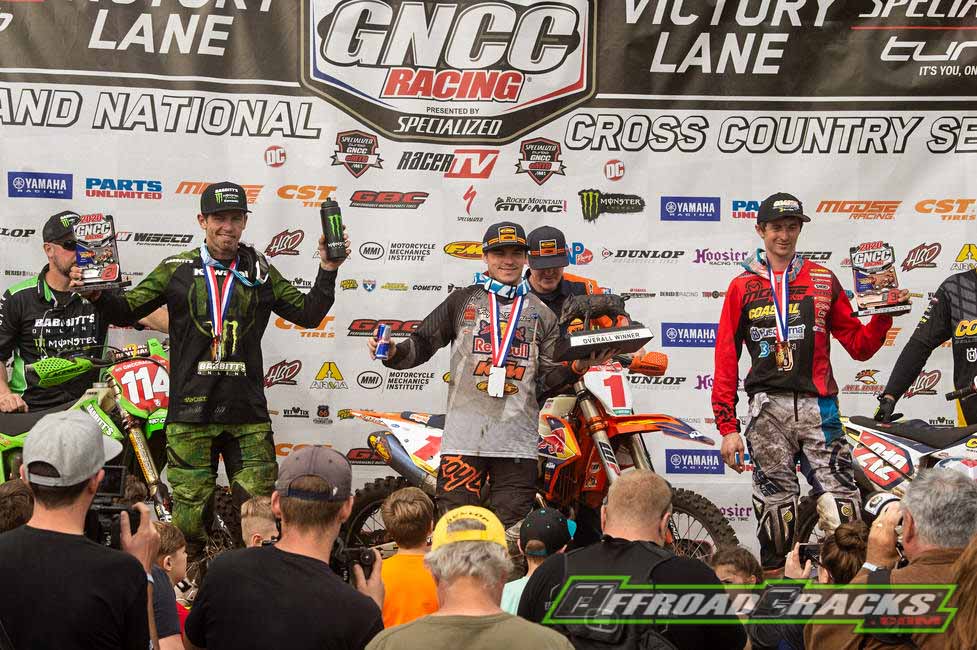 ERGEBNISSE / RESULTS – GNCC 2. Round Wild Boar 2020
01. XC1 Open Pro – Bike –

Class Results

Place
Nbr
Name
Hometown
Brand
Laps
Elapsed

1

001

KAILUB K RUSSELL

BOONVILLE, NC

KTM

6

02:57:07.316

2

114

JOSH V STRANG

AUSTRALIA, //

KAW

6

02:59:14.467

3

212

RICKY A RUSSELL

DUVALL, WA

HQV

6

02:59:58.340

4

127

JORDAN ASHBURN

LIVINGSTON, TN

KAW

6

03:00:54.020

5

410

ANDREW R DELONG

BIRDSBORO, PA

HON

6

03:06:32.639

6

998

TODD KELLETT

UNITED KINGDOM, //

YAM

6

03:07:09.499

7

055

TYLER D MEDAGLIA

CANADA, NS

KAW

6

03:09:45.477

8

314

GRANT BAYLOR

BELTON, SC

SHR

6

03:16:38.058

9

027

EVAN EARL

BLACKSBURG, SC

KAW

6

03:21:40.479

10

523

LAYNE MICHAEL

BOONVILLE, NC

YAM

5

02:41:19.690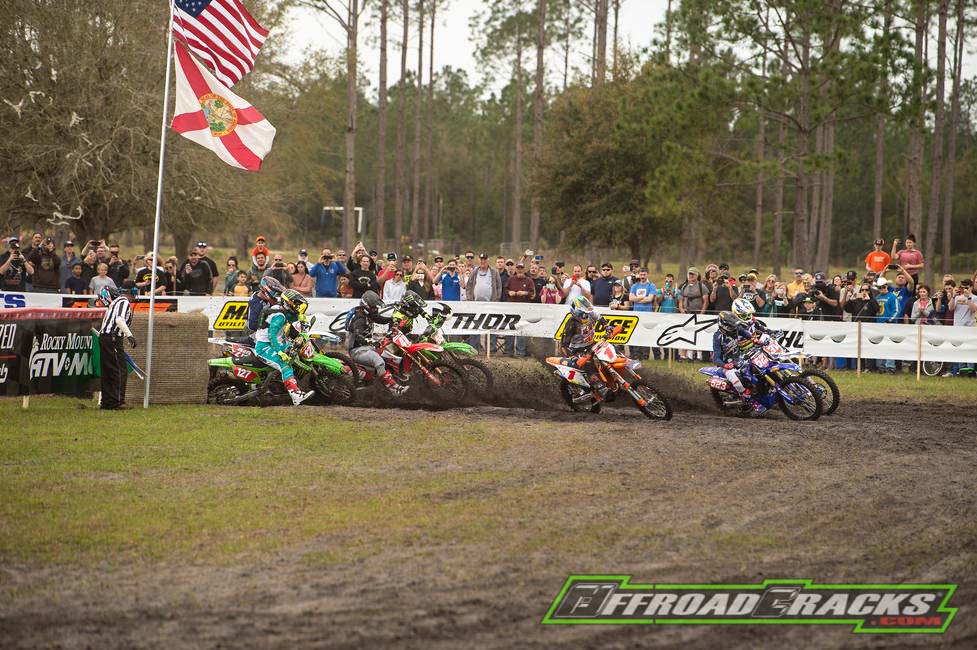 Rider points / Tabellenstand – GNCC 2020 after 2 rounds / nach 2 Rennen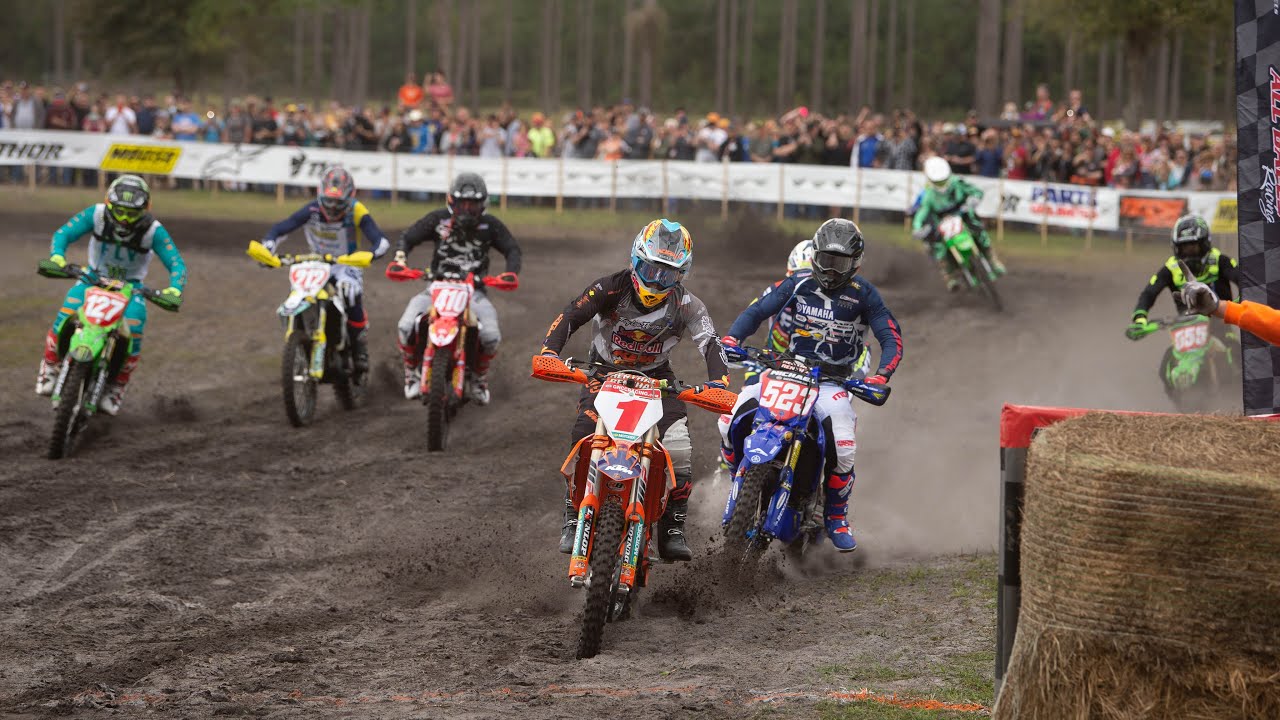 GoPro OnBoard – Sportsman A

HINWEIS: Das Video ist noch deaktiviert, damit keine unerwünschte Datenübertragung zu Youtube stattfindet. Zur Aktivierung bitte auf das Vorschaubild/Video-Link klicken. Damit werden Daten übermittelt, zu deren Art, Umfang und Verwendungszweck wir keineAuskünfte geben können. NOTE: The video is still deactivated so that no unwanted data transfer to YouTube takes place. To activate, please click on the preview image / video link. This transmits data about the type, extent and purpose of which we cannot provide any information.
---
HINWEIS: Mit Anklicken des Videos stellen sie automatisch eine Verbindung zu Youtube/Google her, was einen ungewünschten personenbezogenen Datenaustausch mit sich bringen kann. Weitere Infos unter: www.google.de/privacy
---

Kailub Russell (KTM) shows again a top performance and declasss the entire driver field. He leads in the standings with 4 points ahead of Josh Strang and Ricky Russell, who are both tied for 2nd and 3rd place. Jordan Ashburn follows with a gap of respect and only 33 points. For the third run it goes to Washington to 'The General'.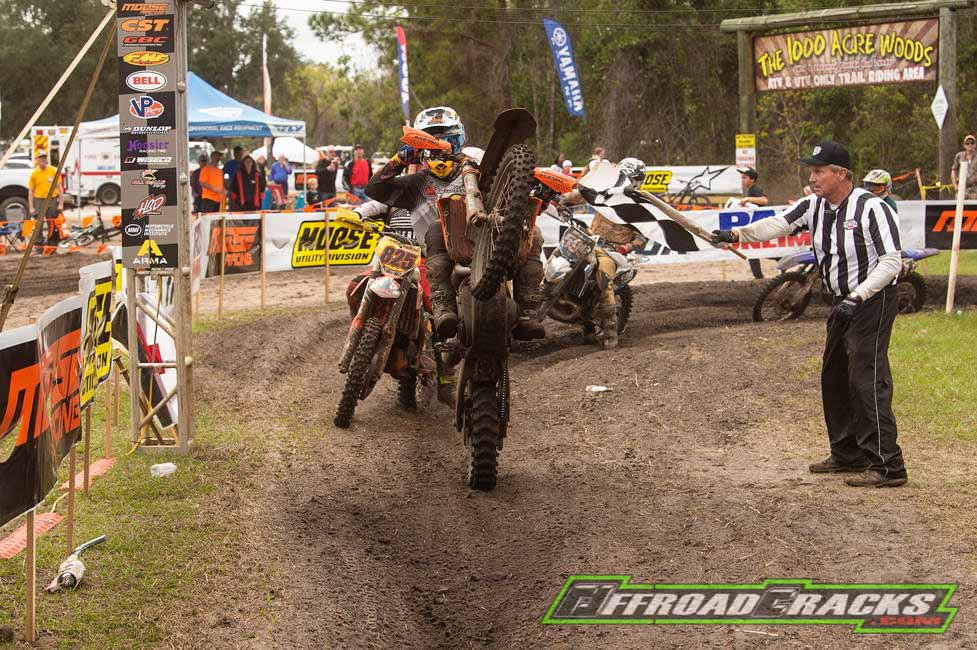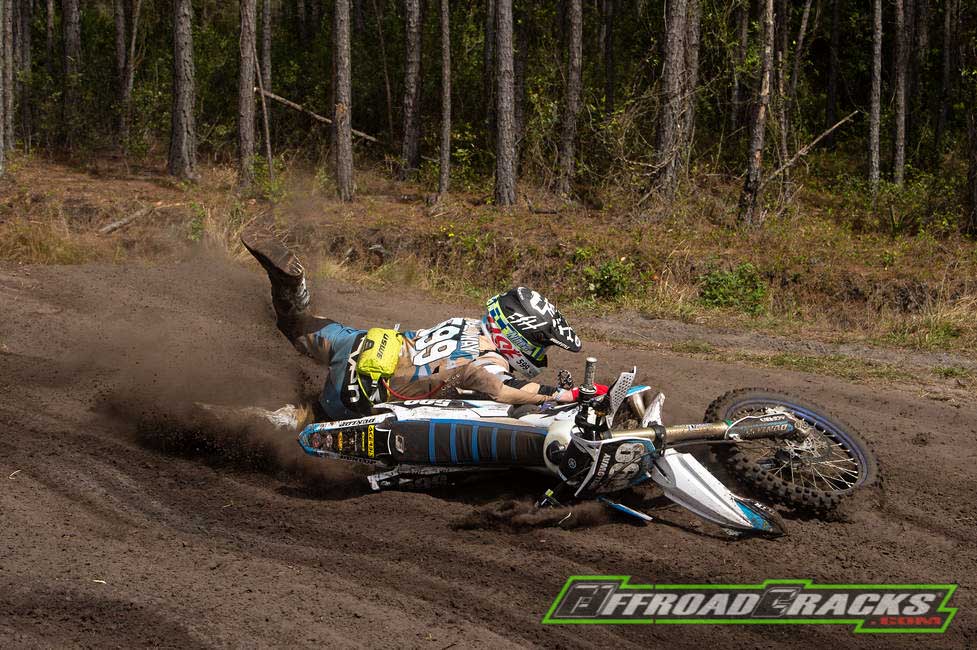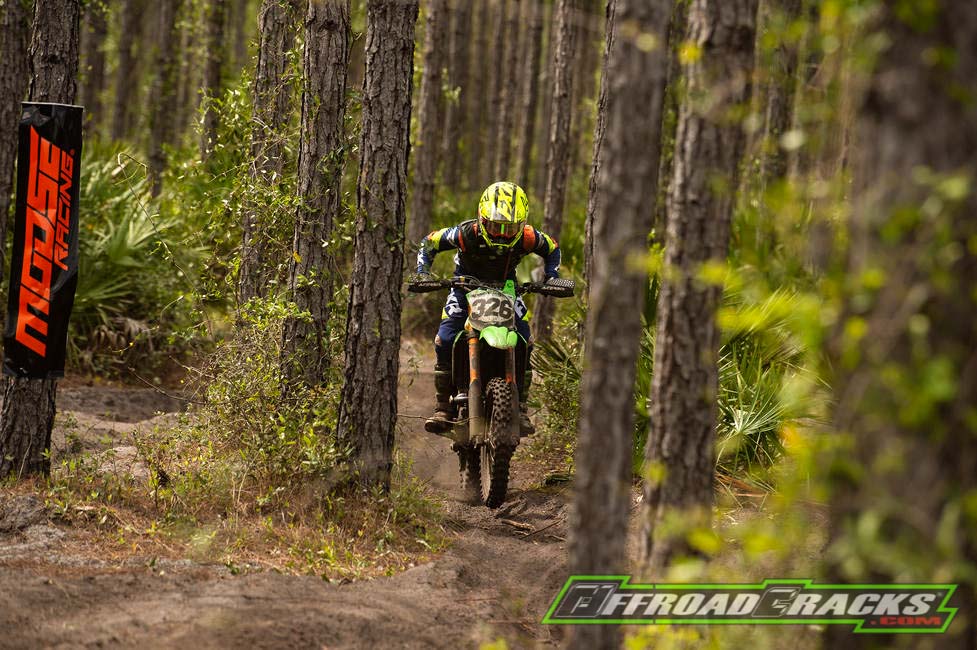 Quelle / Source: GNCC, Ken Hill