High-End für den Sporteinsatz oder nur ein farbliches Highlight für die Optik? Hier alle Details für den Austausch samt Einblicke in den Produktionsprozess.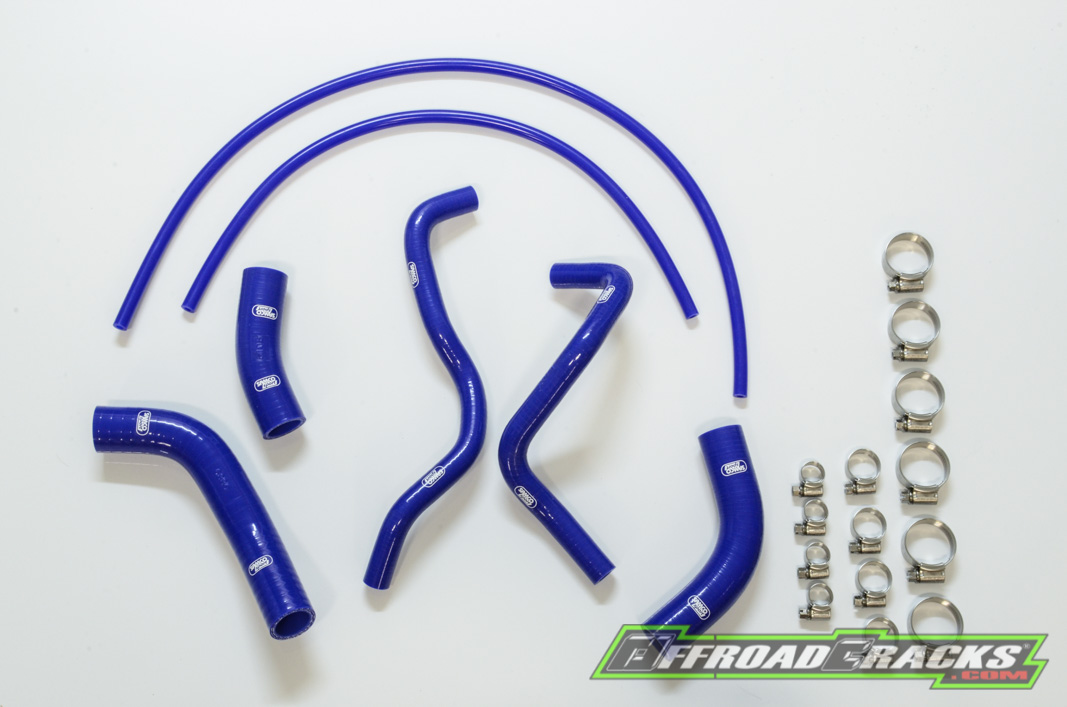 Was machen die Samco-Kühlerschläuche aus U.K. so speziell? Zuerst steht natürlich das Aufwerten des optischen Erscheinungsbilds der eigenen Enduro im Fokus. Denn hierfür bietet der Hersteller insgesamt 20 knallige Standard-, Premium- und Ultra-Premium Farbtöne an. Worin liegen die technischen Vorteile im Vergleich zu den originalen Kühlerschläuchen?
Die ab Hersteller verbauten Kühlerschläuche bestehen je nach Einsatzgebiet aus einem flexiblen synthetischen Gummi, der meist eine Gewebeeinlage aus beispielsweise Aramid oder Rayon besitzt und damit formstabil und beständige gegen Hitze, Ozon und Chemikalien ist. Wie jedoch jeder weiß, werden die original eingesetzten Kühlerschläuche altersbedingt auch mal rissig oder platzen bei hoher Beanspruchung. Um genau diesen Fehlerquellen aus dem Weg zu gehen, haben wir uns entschlossen die originalen Kühlerschläuche an unserer Dauertest-Yamaha Ténéré 700 gegen Silikon-Kühlerschläuche von Samco samt Schlauchschellen zu tauschen.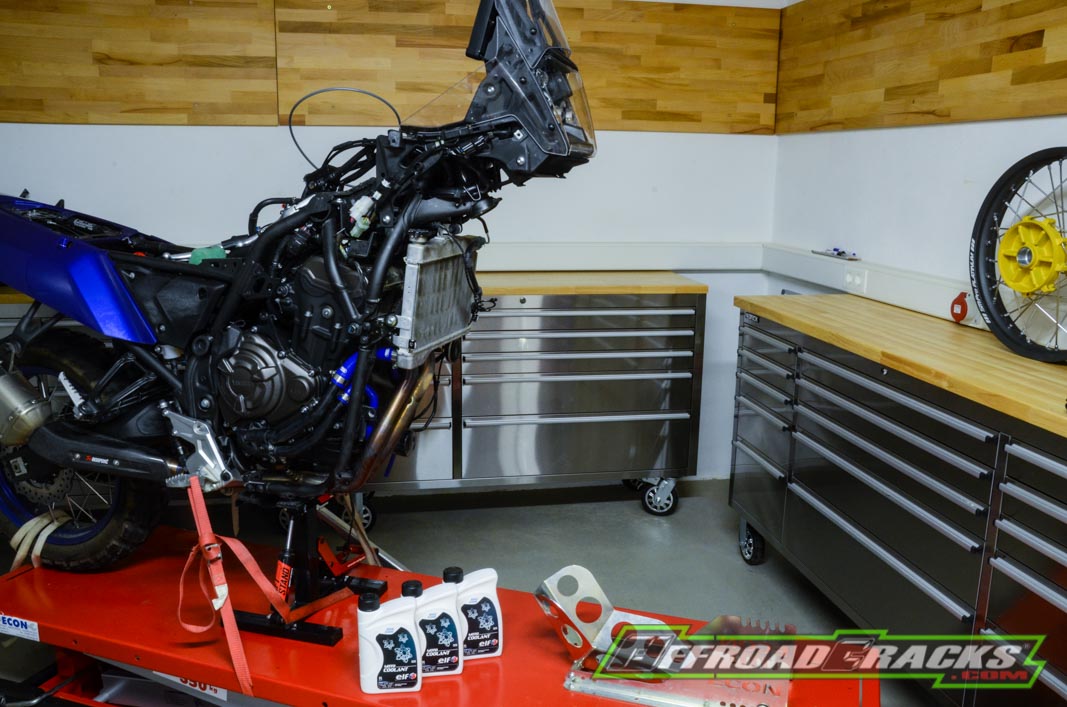 Auf Grund dieser Tatsache hat Samcosport in England exklusiv einen Kühlerschlauch-Kit für unsere Dauertest-Yamaha entworfen, da dieser bislang nicht fürs Portfolio eingeplant war. In Kooperation überprüften wir die Passgenauigkeit und Formgebung, die bereits von Anfang an zu 100 Prozent erfüllt war, so dass man in Süd-Wales (U.K.) die Serien-Produktion starten konnte.
Vorteile: Die Silikon-Kühlerschlauch-Kits von Samco sind ausschließlich aus Silikone europäischer Produktion gefertigt und besitzen eine faserverstärkte Ummantelung, die eine außerordentliche Materialbeständigkeit bei höchster Beanspruchung garantiert. Der Ursprung dieses Produktes lag im Spitzensport und war für den Endverbraucher nicht verfügbar, bis man auch für die breite Masse passende Kits für nahezu alle Motorradtypen entwickelte und bezahlbar machte. Auf Grund dieser Tatsache und der technischen Eigenschaften kann eine Temperaturbeständigkeit von bis zu 180 Grad Celsius sicher gestellt werden. Auch außerordentlich hohe Systemdrücke sind kein Problem, was ebenso für die Alterungsbeständigkeit, den optimierten Kühlmittelfluss und die daraus resultierende niedrigere Kühlmitteltemperatur gilt.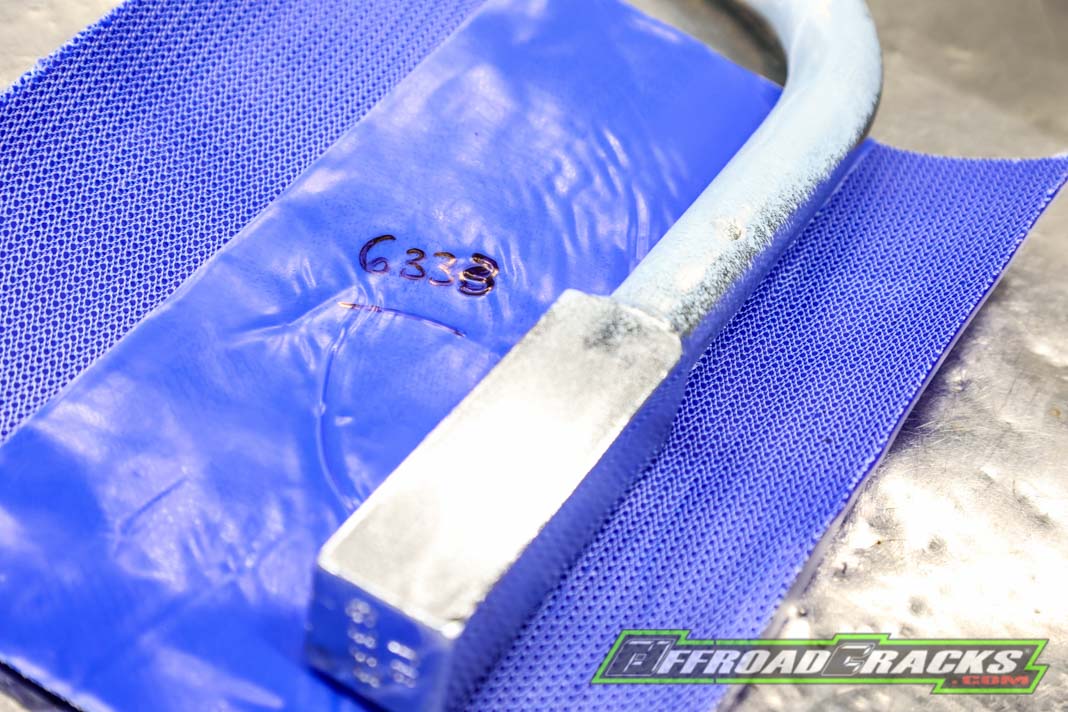 Herstellungsprozess: Zuerst werden entsprechen Rohteile als Basis für die notwendige Form der Silikon-Kühlerschläuche hergestellt, um anschließend die entsprechenden Silikon-Schichten mit faserverstärkter Ummantelung zu umwickeln, wobei die überlappenden Enden mit einem Roll-Werkzeug auf der Unterschicht per Handdruck verdichtet werden.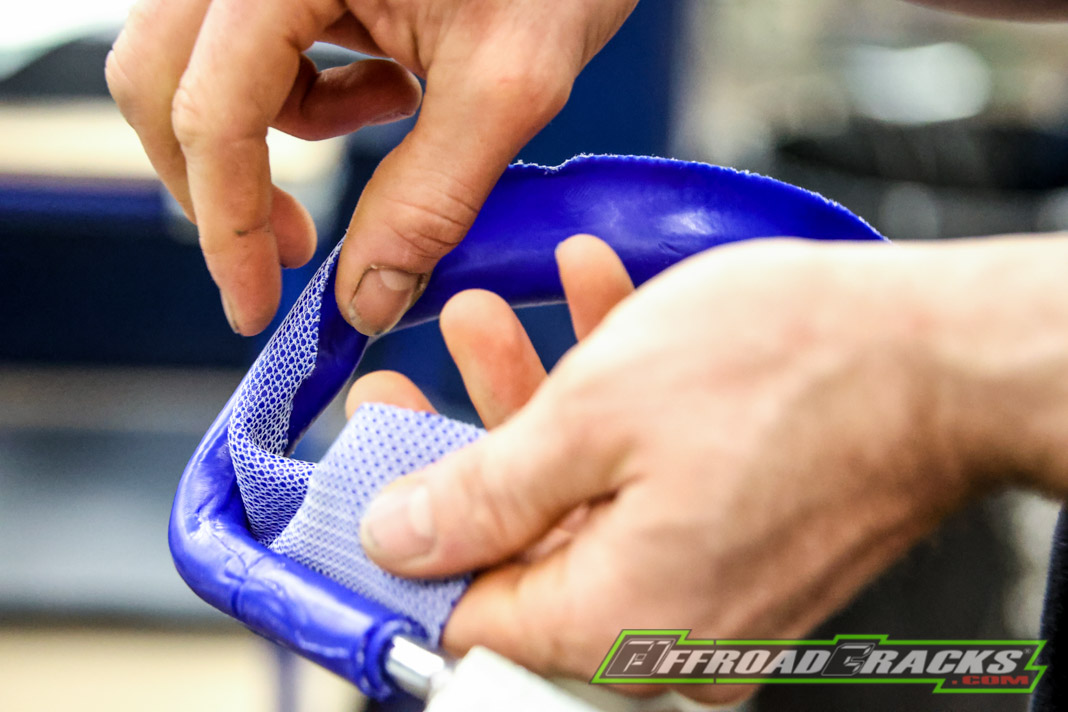 Die zweite Schicht wird auf gleiche Art und Wiese aufgelegt, während überschüssiges Material abgetrennt wird.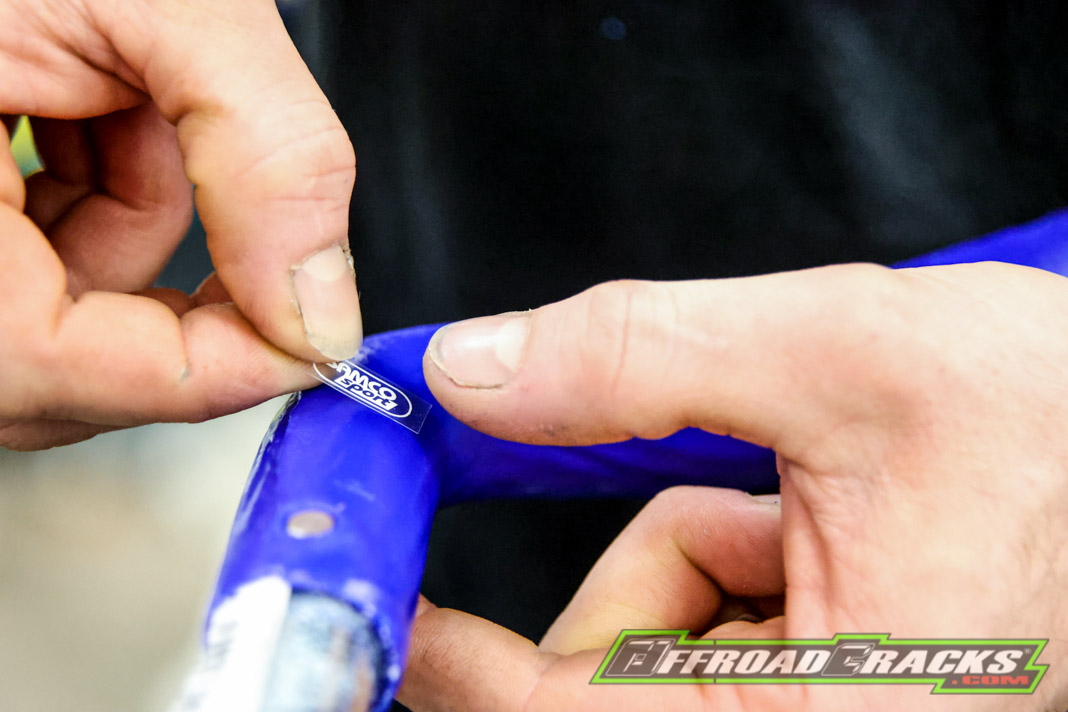 Anschließend werden die Samco-Logos aufgebracht und mit ultrastarken klaren Cellulose-Lagen schlussendlich ummantelt.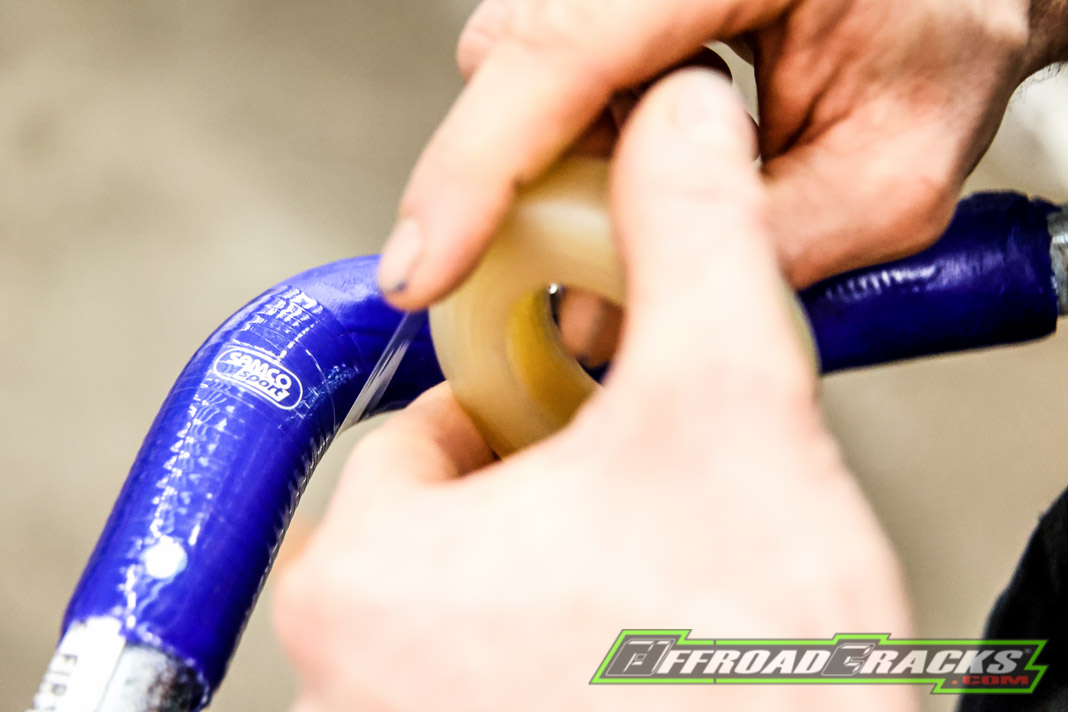 Anschließend verdichtet man alle Schichten nochmal mit dem Roll-Werkzeug, womit der eigentliche Herstellungsprozess abgeschlossen ist.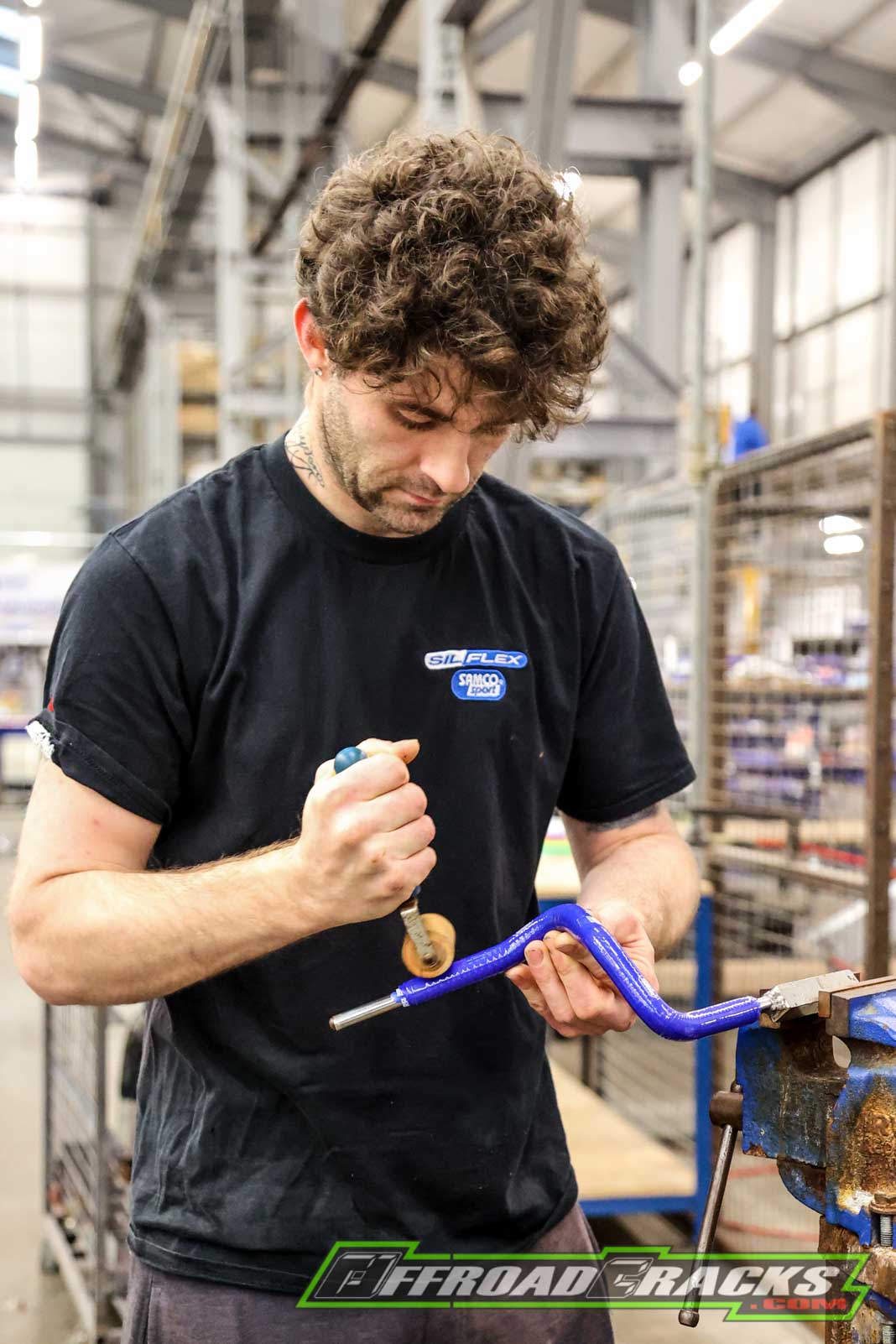 Natürlich werden die Enden noch gerade abgeschnitten, eine Qualitätsprüfung durchgeführt und die passenden Samco-Schlauchschellen zusammengestellt.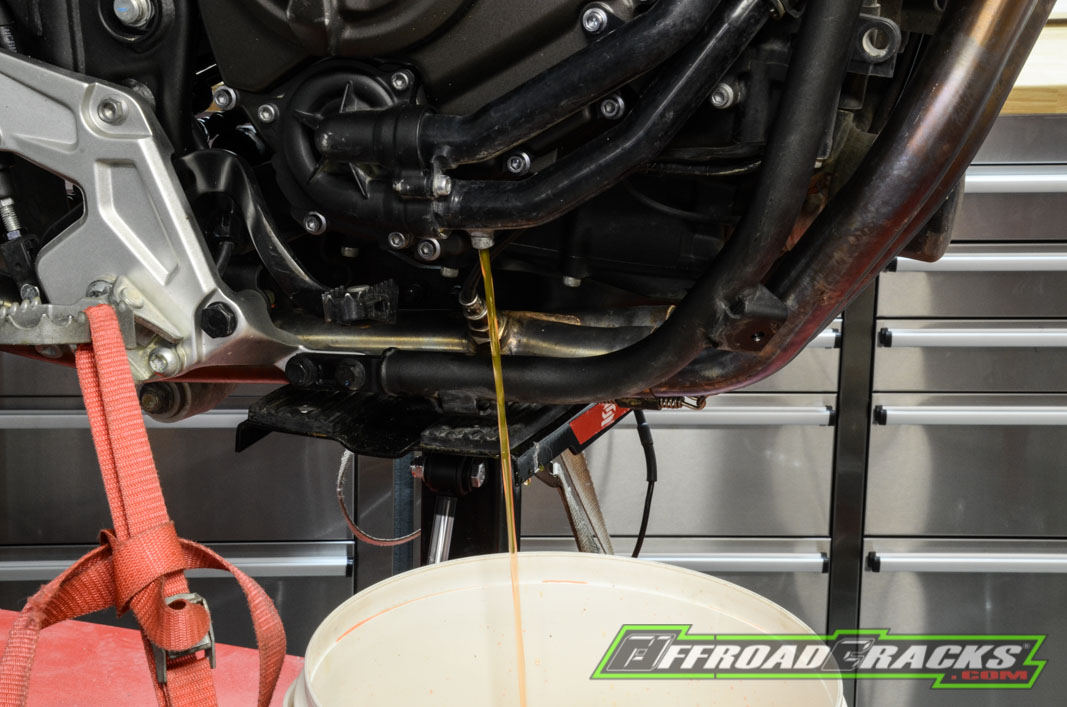 Bevor man jedoch mit der Montage des neuen Kits beginnt, gilt es zunächst noch einen Blick in das jeweilige Motorrad-Handbuch zu werfen, um die Ablassschraube für das Kühlwasser, sowie Füllmengenangabe und die Verläufe der Kühlwasserschläuche zu ergründen. Dann heißt es in unserem Fall der Ténéré 700 die Demontage der Rallye-Verkleidung vorzunehmen. Da wir noch einige weitere Umbaumaßnahmen durchführen werden, fällt unsere Demontage von Bauteilen etwas umfangreicher aus. Das bedeutet im Detail, während das Kühlerwasser an der Ablassschraube im Rücklauf zur Wasserpumpe abgelassen wird, dass sämtliche Kunststoff-Verkleidungsteile unterhalb des Tanks, am Vorbau sowie der Luftleitbleche abgebaut werden. Hinzu kommt die Demontage des Kühlers sowie des Kühlwasser-Expansionsbehälters, um auch alle Kühlwasserschläuche gut erreichen zu können.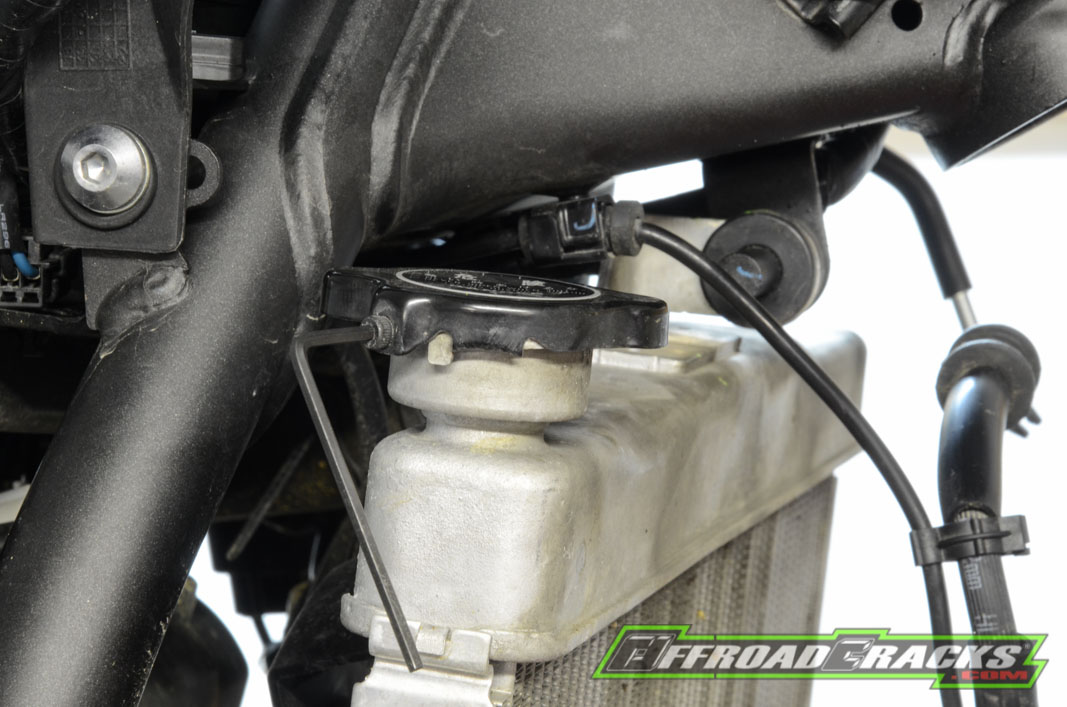 Im Fall einer Sportenduro sind hierfür nur wenige Teile zu demontieren, so dass man sich enorm viel Zeit spart. Zusätzlich wurde an der Ténéré auch der Tank entfernt, da dieser für spätere Arbeiten wäre. Eine Besonderheit beim Ablassen des Kühlerwassers ist die Tatsache, dass der Kühler-Verschlussdeckel zusätzlich mit einer Innensechskant-Schraube gegen selbständiges Lösen gesichert ist, was eine durchdachte Lösung für Weltenbummler darstellt, sich aber im Einsatz nie als wirklich notwendig herausstellte. Denn, um mal aus der Not heraus kurzfristig Wasser nachzufüllen, bedarf es stets eines zierlichen Innensechskantschlüssels, den man stets kurzfristig zur Hand haben müsste.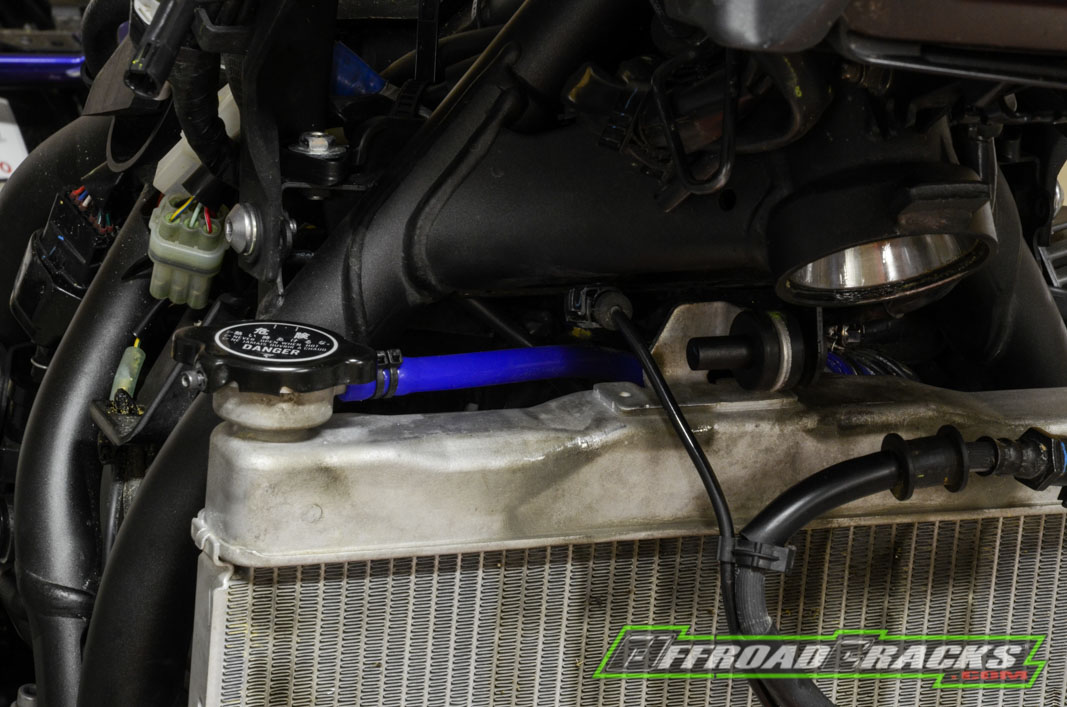 Die Demontage des einteiligen Kühlers ist relativ unkompliziert, da dieser nur auf der linken Seite verschraubt und auf der gegenüberliegenden Seite und unter dem Lenkkopf vibrationshemmend auf einem Stahlstift aufgeschoben ist. Nachdem alle notwendigen Bereiche zum Erreichen der Schlauchklemmen von hinderlichen Bauteilen befreit wurden, geht's ans Lösen der Federstahl-Schlauchklemmen. Hierfür gibt es eine Spezialzange, die wohl kaum jemand in seinem Werkzeugkasten mitführt. Deshalb muss man sich hier mit einer Kombi-Zange mit gekröpften Enden bis hin zu einer kleinen Wasserrohr-Zange selbst behelfen, zumal die Klemmen auch gerne mit den Schläuchen leicht verklebt sind. Das trifft übrigens auch auf die Stahl-Übergangsstutzen am Motorgehäuse zu. Hierzu sollte man zunächst die Schläuche drehen, so dass sich die Verklebungen lösen können, um anschließend selbige ohne großen Kraftaufwand abziehen zu können. Dabei ist auf die Einbauposition zu achten, die man gegebenenfalls vorher mit dem Handy im Original-Zustand abfotografiert, so dass bei der Demontage keine Fragezeichen auftreten.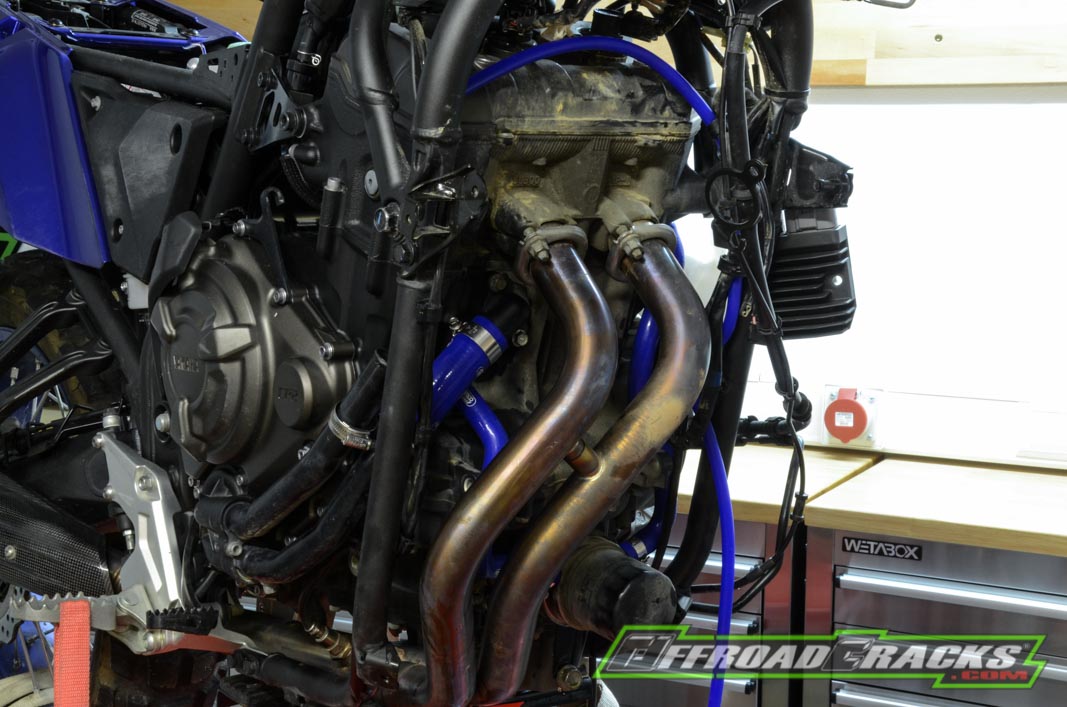 Beim Lösen der Klemmen und Schläuche am Kühler ist mit absoluter Vorsicht zu agieren, da sich das Leichtmetall schon bei geringster Kraftaufwendung schnell kalt verformt und es anschließend zu Dichtigkeitsproblemen kommen kann. Nachdem alle Stutzen gereinigt wurden, sind die Samco-Kühlerschläuche in der passenden Ausrichtung anzubringen und mit den im Lieferumfang befindlichen schraubbaren Schlauchschellen zu befestigen. Bei den Schlauchschellen kommt eine besonders hochwertige Version zum Einsatz, die unter dem Schraubmechanismus eine flächige Verpressung besitzt, so dass sich die Schelle zum einen bei Überbeanspruchung nicht selbst aufbiegen können und zum anderen das Schlauchmaterial durch Scherbeanspruchung nicht verletzt werden kann.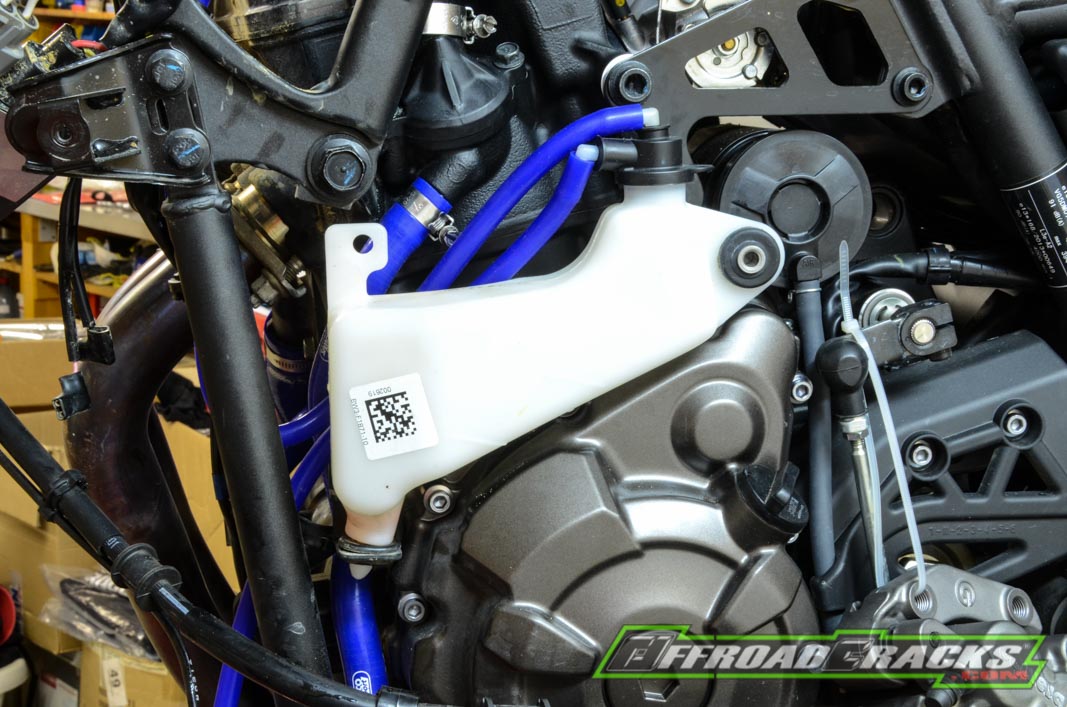 Nachdem diese Arbeiten durchgeführt wurden, was ebenso für die Überlaufleitungen hin zum Expansionsbehälter und ins Freie gilt, müssen alle Anbauteile in umgekehrter Reihenfolge wieder montiert werden. Erst dann wird das Kühlsystems nach Herstellervorschrift mit dem passenden Kühlwasser in vorgeschriebener Menge aufgefüllt. Passendes Kühlwasser deswegen, da dieses entsprechende Anteile gegen Korrosion von metallischen Oberflächen, zur Reduzierung der Kühlwassertemperatur und für den Frostschutz besitzt.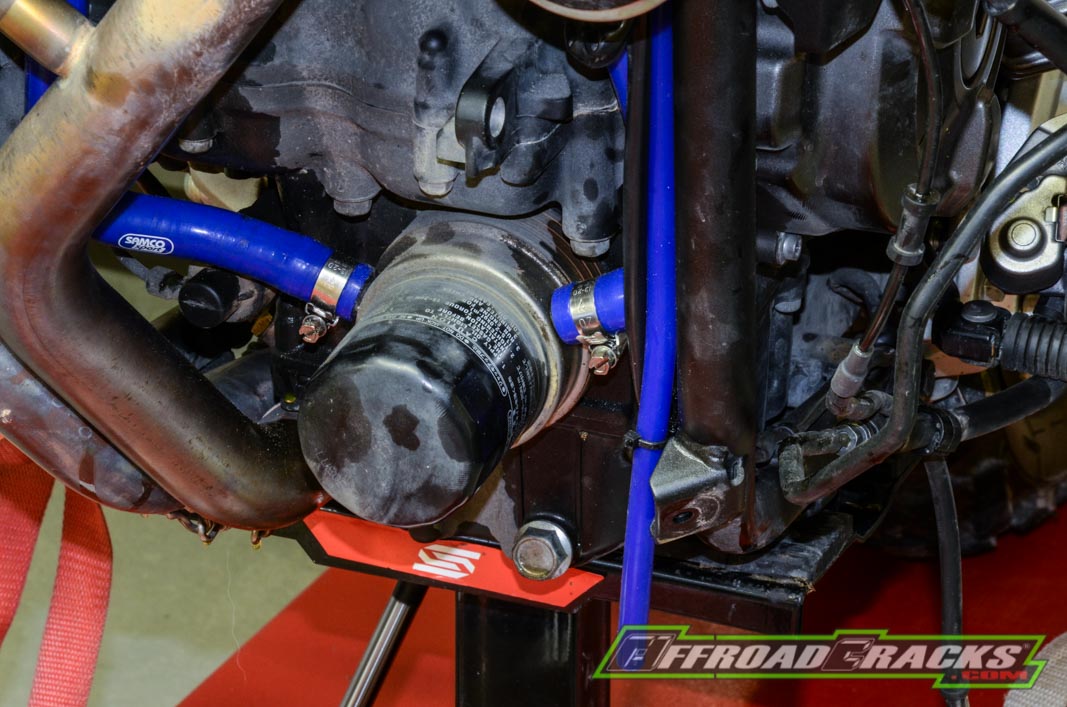 Jetzt wird dem Motor ein kurzer Lauf gegönnt, so dass die Wasserpumpe den Umlauf des Kühlwassers vollziehen kann. Natürlich ist hier auch je nach Herstellerangabe eine Entlüftung des Systems über eine entsprechende Schraube oder dem Kühlerdeckel durchzuführen. Die Dichtigkeitsprüfung nach dem ersten Fahrtest sowie das Überprüfen der Verschraubungen verstehen sich von selbst. Nachdem auch der Kühlwasserstand nochmal geprüft wurde können alle restlichen Anbauteile wieder montiert werden und anschließend darf man in unserem Fall nach gut fünf Stunden Arbeitszeit das neue Erscheinungsbild mit farbig passenden Samco-High-End-Kühlerschläuchen in vollen Zügen genießen. Die Verarbeitungsqualität ist tadellos und dazu passend sehen wir auch den Anschaffungspreis – deshalb uneingeschränkt empfehlenswert.
YAMAHA Ténéré 700 – Langzeittest Teil 6 – LINK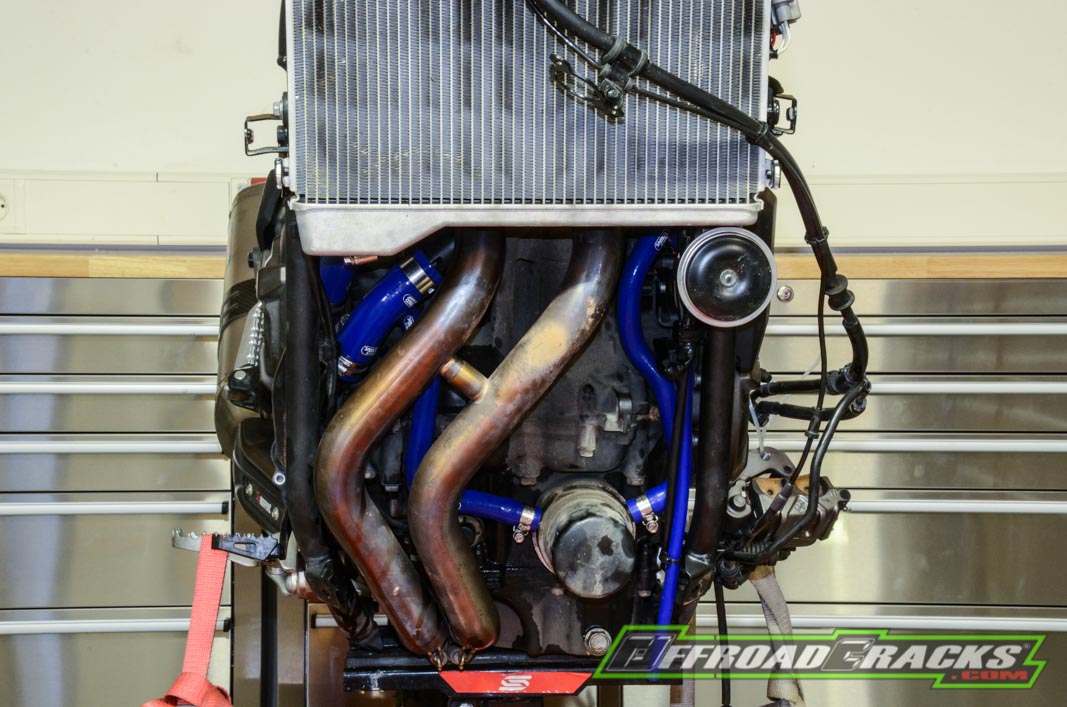 Für den Anwender: Hierbei handelt es sich nur um eine Hilfestellung, die sich fahrzeugspezifisch orientiert. Wer sich mit den erklärten Arbeitsschritten in Bezug auf seine eigenen Yamaha Ténéré 700 nicht hundertprozentig sicher ist oder nicht über die passenden Werkzeuge und die notwendigen Fachkenntnisse verfügt, sollte einen Fachmann zu Rate ziehen.
Kooperationspartner
---
---
PREISE
Samco-Kühlerschlauch-Kit Yamaha Ténéré 700, 159,40 Euro
Samco-Schlauchschellen-Kit Yamaha Ténéré 700, 50,60 Euro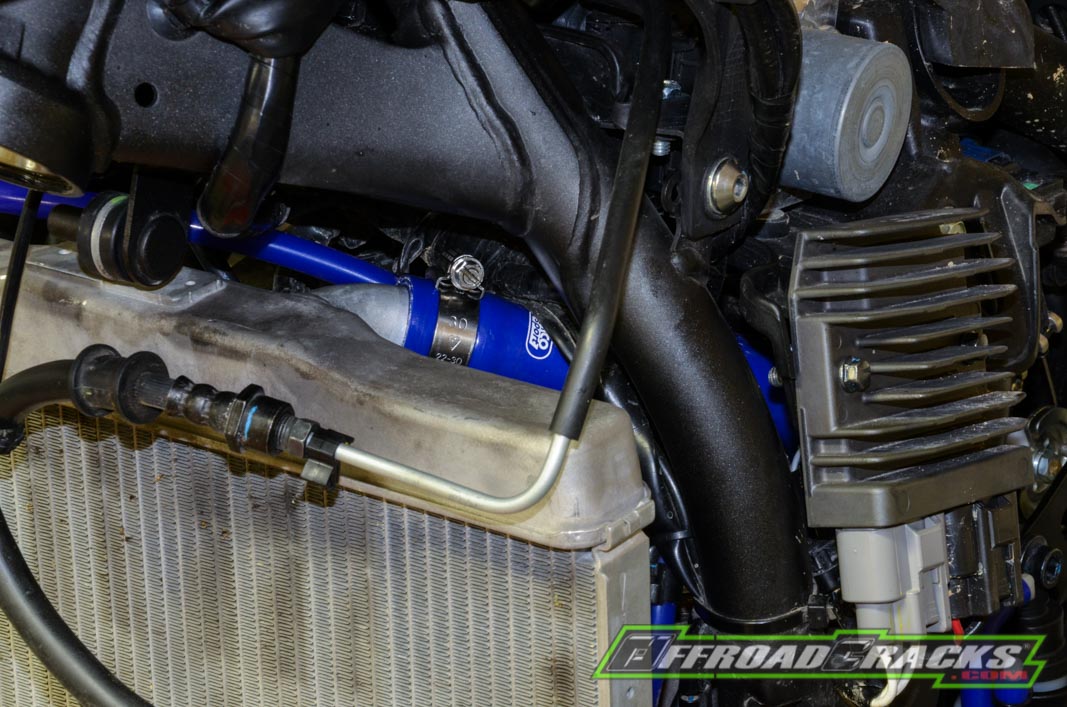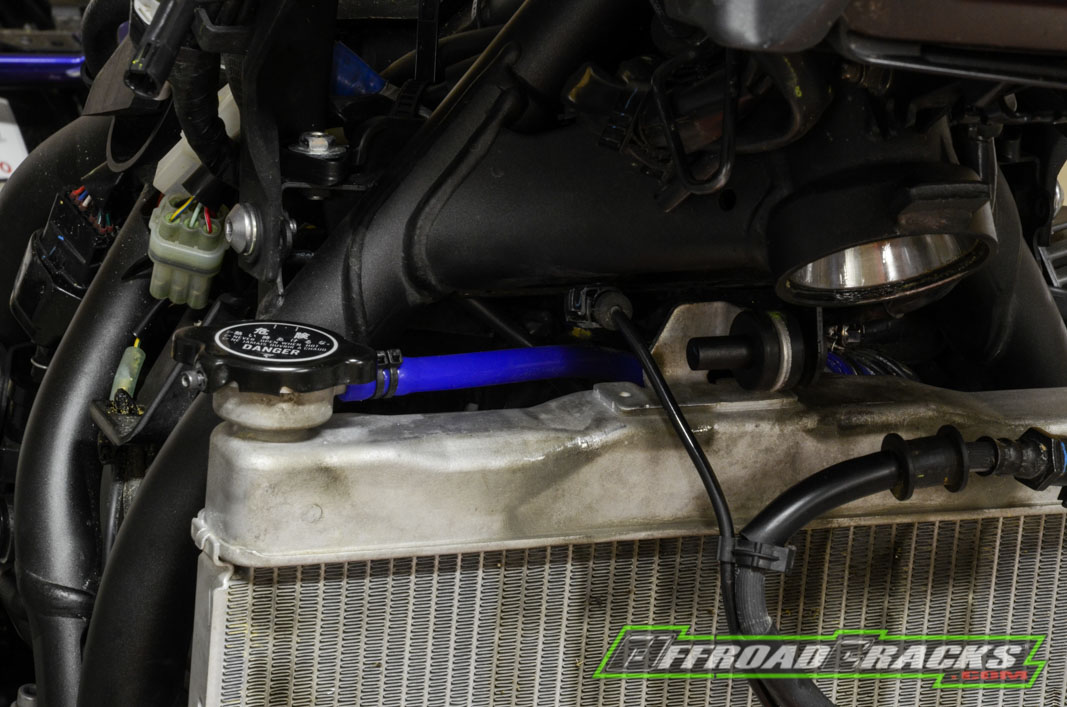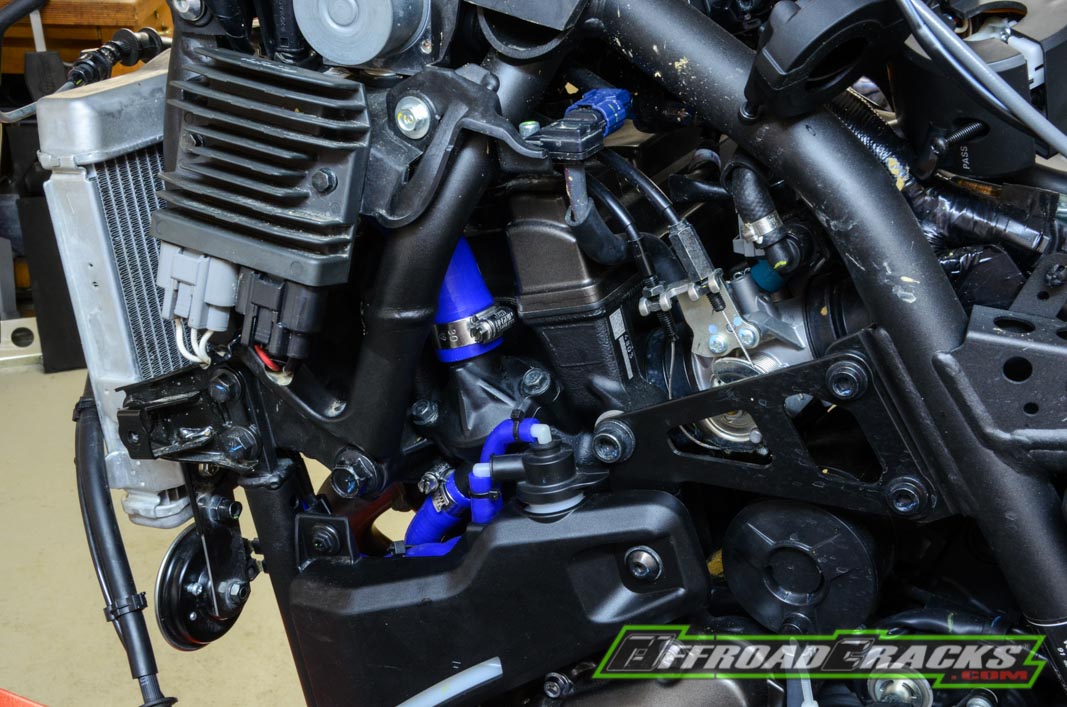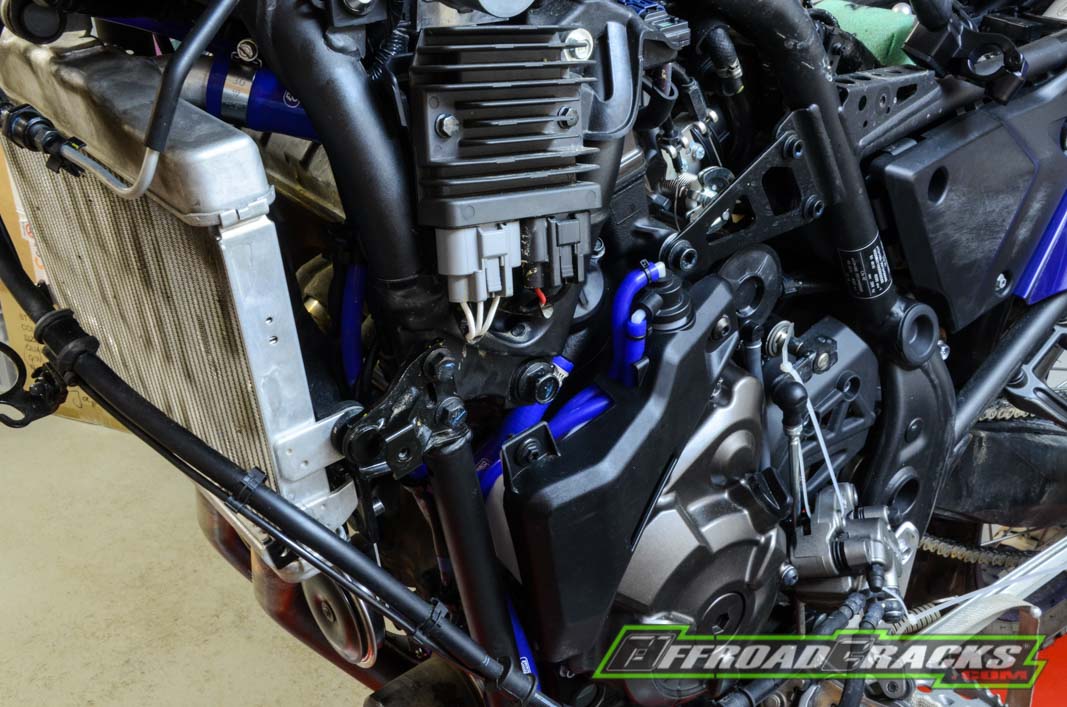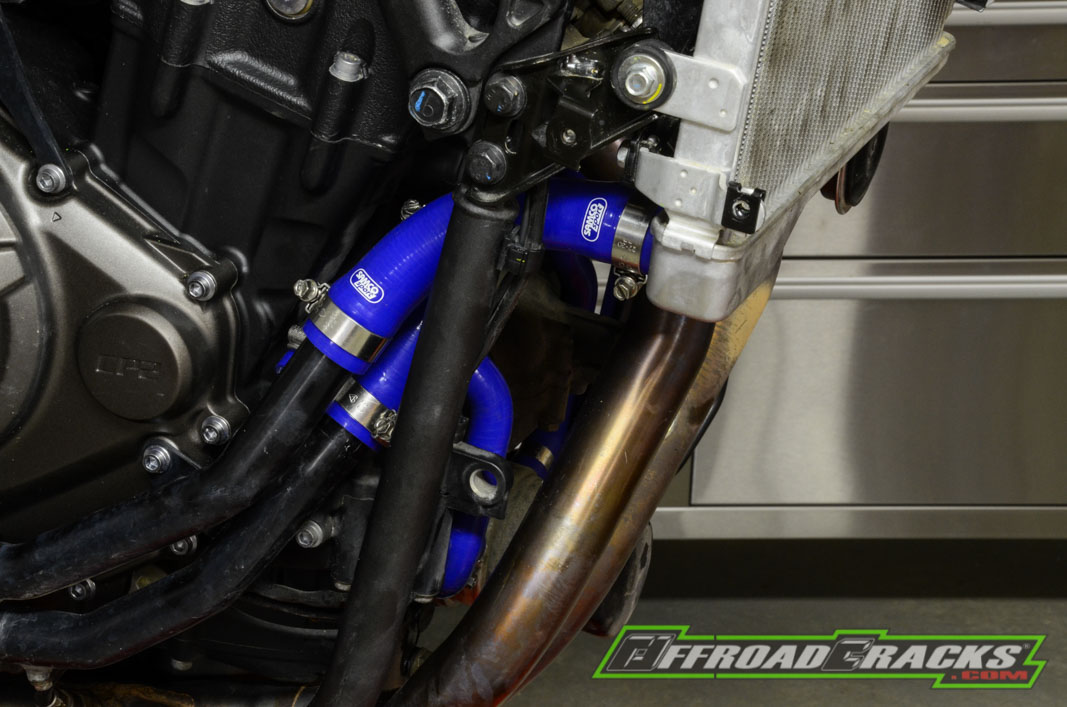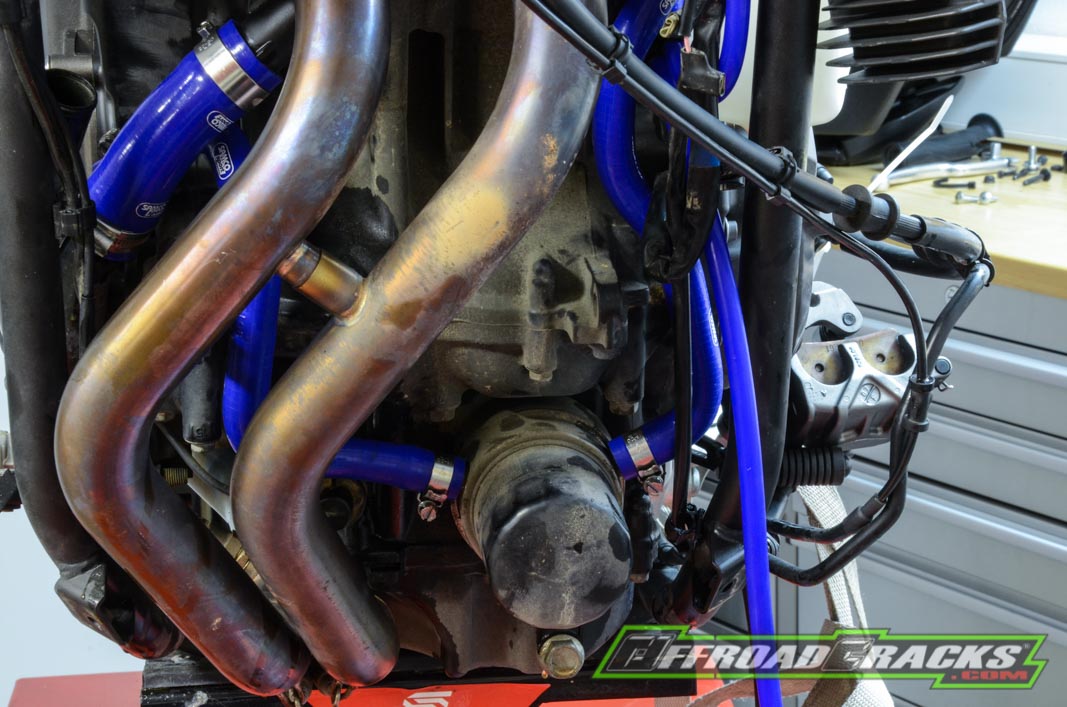 ---

High-end for sports use or just a color highlight for the look? Here are all details for the exchange including insights into the production process.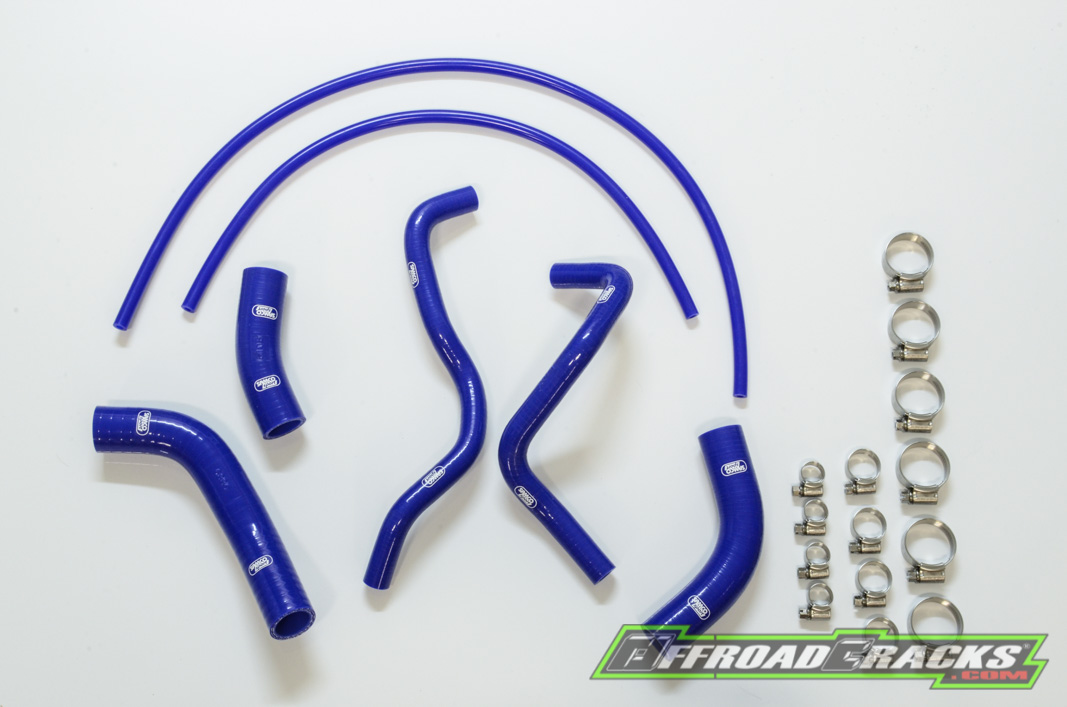 What makes the Samco radiator hoses from U.K. so special? First of all, the focus is on upgrading the visual appearance of your own enduro, of course. Because the manufacturer offers a total of 20 bright standard, premium and ultra-premium colors. What are the technical advantages compared to the original radiator hoses?
Depending on the area of ​​application, the radiator hoses installed by the manufacturer consist of a flexible synthetic rubber, which usually has for example a fabric insert made of aramid or rayon and is thus dimensionally stable and resistant to heat, ozone and chemicals. However, as everyone knows, the originally installed radiator hoses can sometimes crack or burst under heavy use due to age. In order to avoid precisely these sources of error, we have decided to replace the original radiator hoses on our long term test Yamaha Ténéré 700 with silicone radiator hoses from Samco including hose clamps.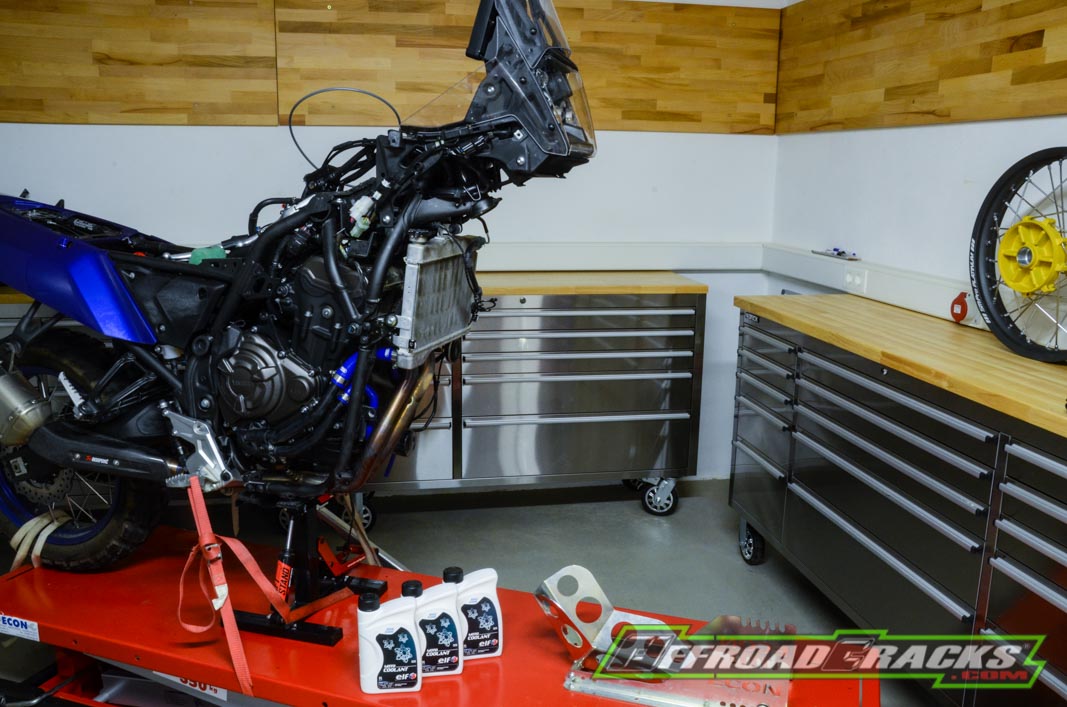 Due to this fact, Samcosport has designed a radiator hose kit in England for our long term test Yamaha exclusively, as this had not yet been planned for its portfolio. In cooperation, we checked the accuracy of fit and shape, which was 100 percent fulfilled right from the start, so that series production could start in, South Wales (U.K.).
Advantages: The silicone radiator hose kits from Samco are made from silicone of european production only and have a fiber-reinforced layer, which guarantees extraordinary material resistance under the highest loads. The origin of this product lay in top-class sport and was not available to the the normal customer until kits suitable for almost all types of motorcycles were developed and made affordable for the general public. Due to this fact and the technical properties, a temperature resistance to 180 degrees celsius can be ensured. Even extremely high system pressures are not a problem, which also applies to the aging resistance, the optimized coolant flow and the resulting lower coolant temperature.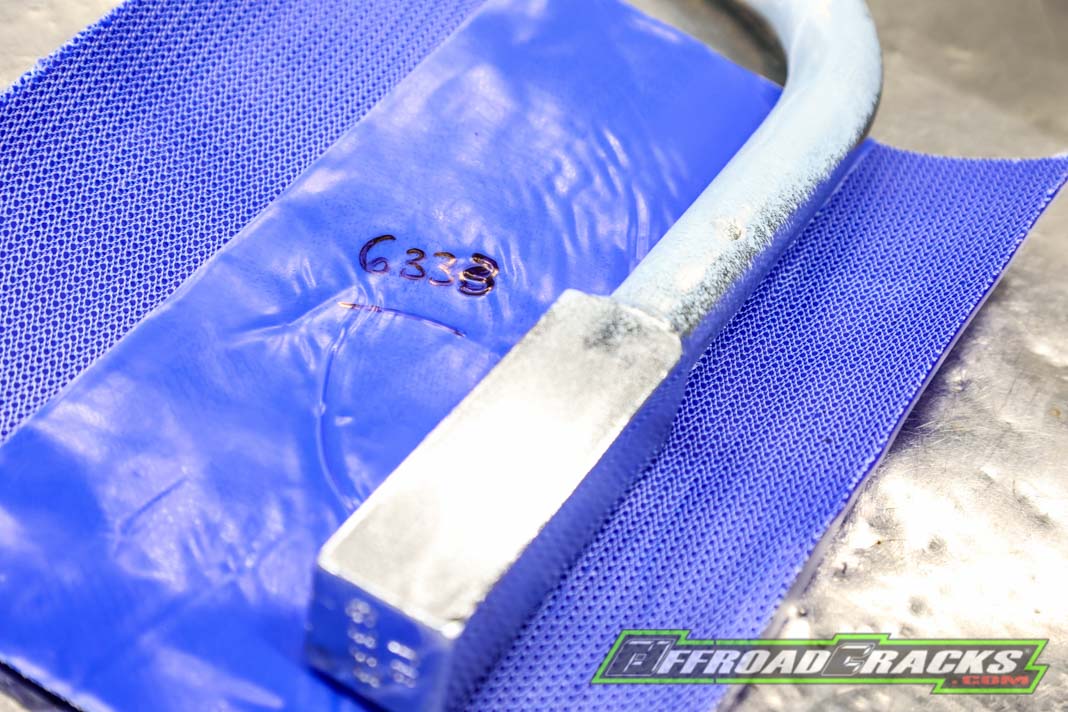 Manufacturing process: First, corresponding raw parts are produced as the basis for the necessary shape of the silicone radiator hoses, and then the corresponding silicone layers are wrapped with fiber-reinforced shroud, whereby the overlapping ends are compacted on the lower layer by hand pressure with a rolling tool.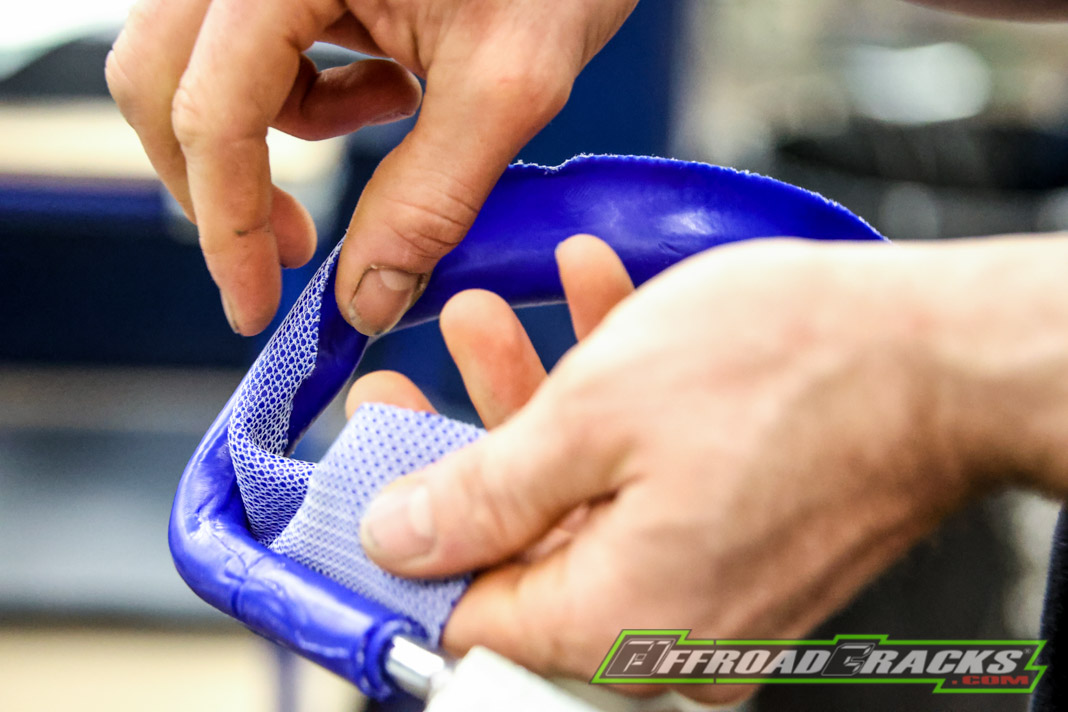 The second layer is applied in the same way while excess material is removed.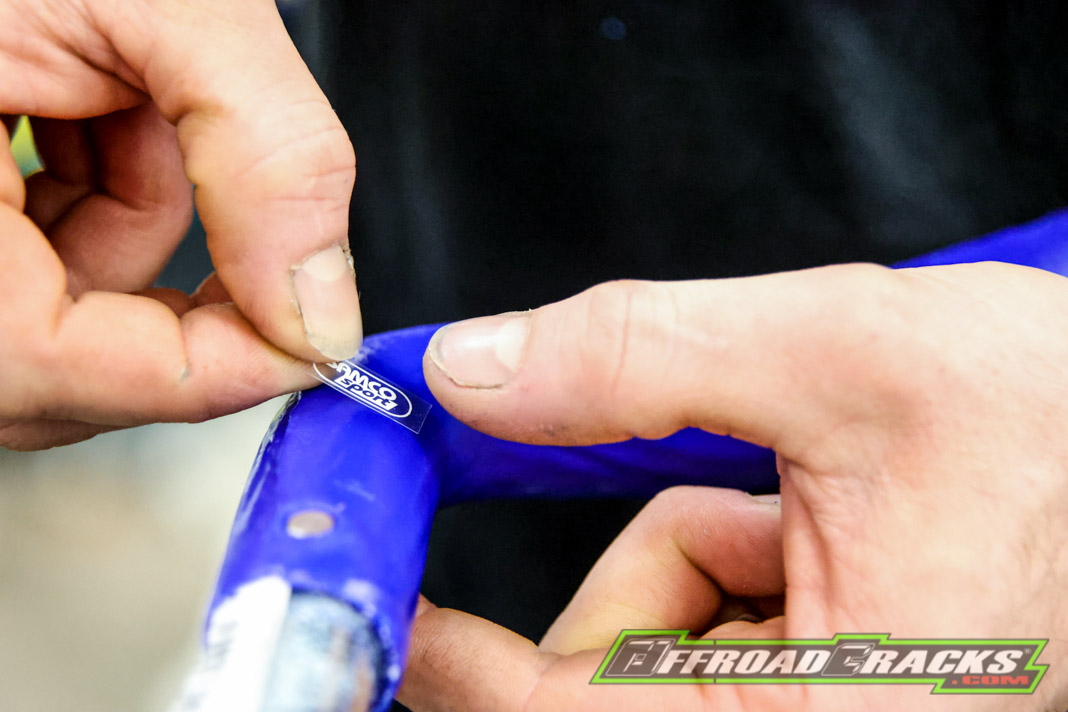 Then the Samco logos are applied and finally covered with ultra-strong clear cellulose layers.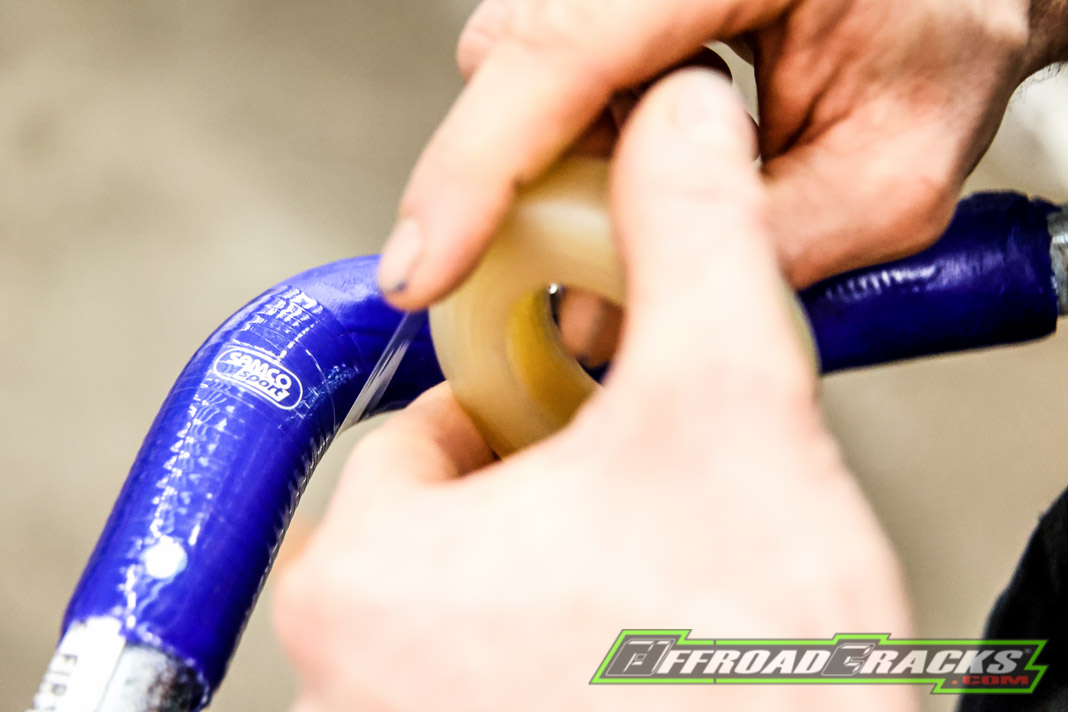 Then all layers are compacted with the rolling tool again, which completes the actual manufacturing process.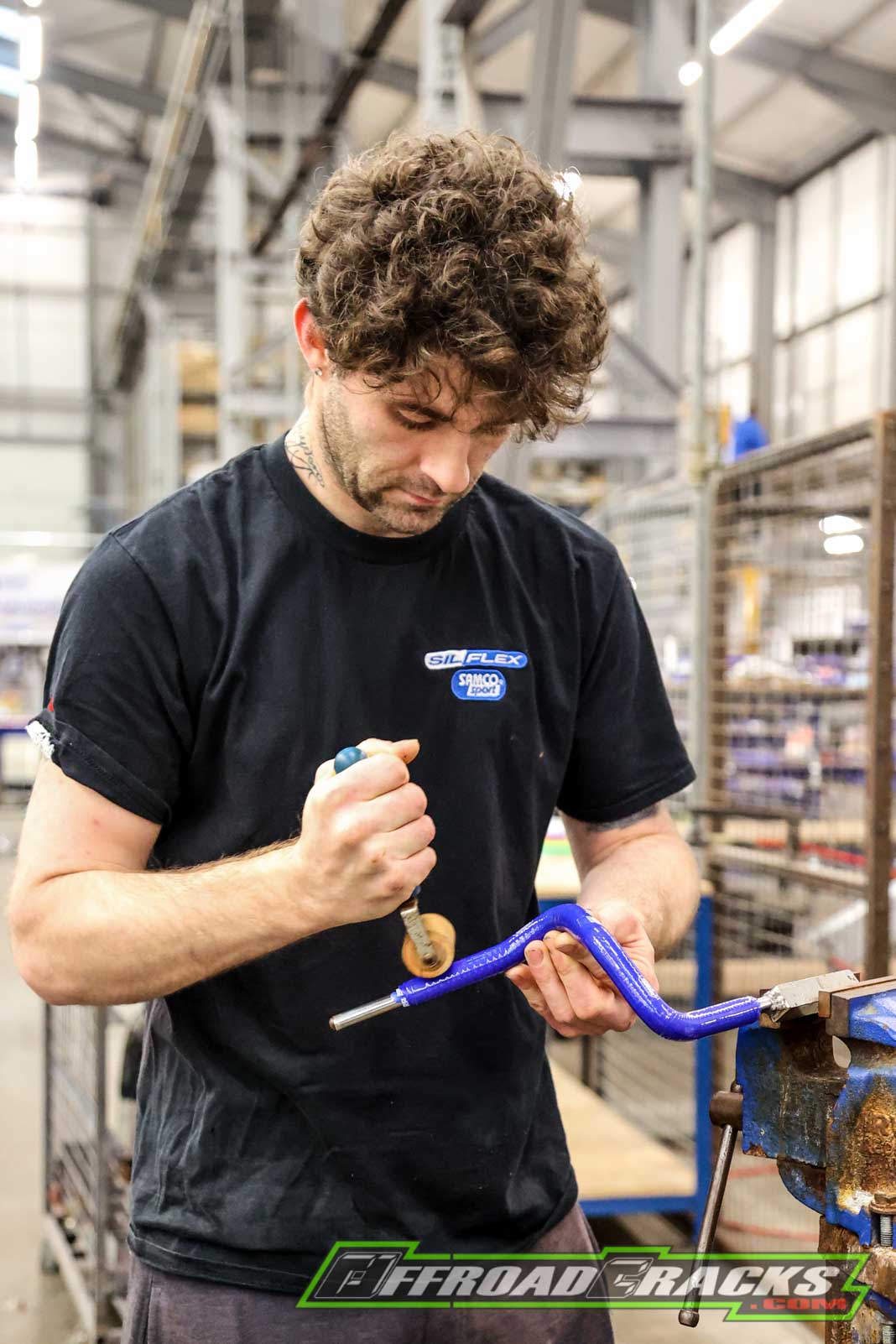 Of course, the ends are cut off straight, a quality check is carried out and the appropriate Samco hose clamps are put together.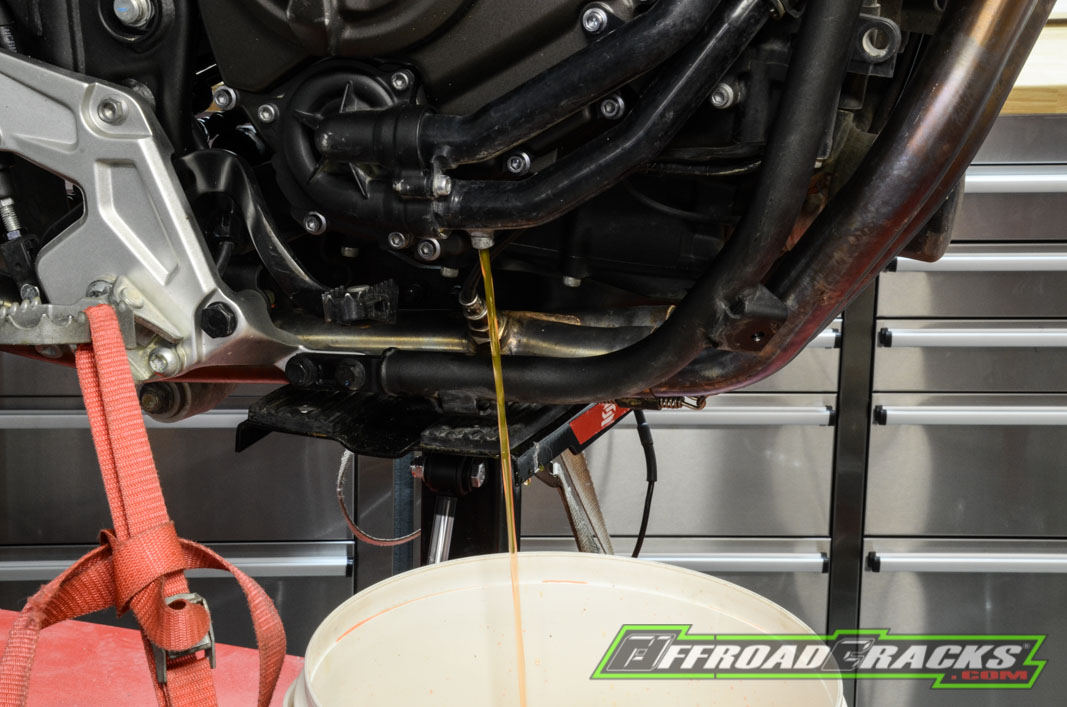 However, before you start assembling the new kit, first you must take a look at the respective motorcycle manual to find out the position of the drain plug of the cooling water, as well as the filling quantity and the routing of the cooling water hoses. Then, in our case, the Ténéré 700 has to dismantle the rally fairing. Since we are going to carry out a few more changes on the bike, our dismantling of components will be a bit more extensive. In detail, this means that while the cooler water is drained at the drain plug in the return direction to the water pump, all plastic cladding parts below the tank, on the front end and the cooling baffles are removed. In addition, the radiator and the cooling water expansion tank have to be dismantled so that all cooling water hoses can be easily reached.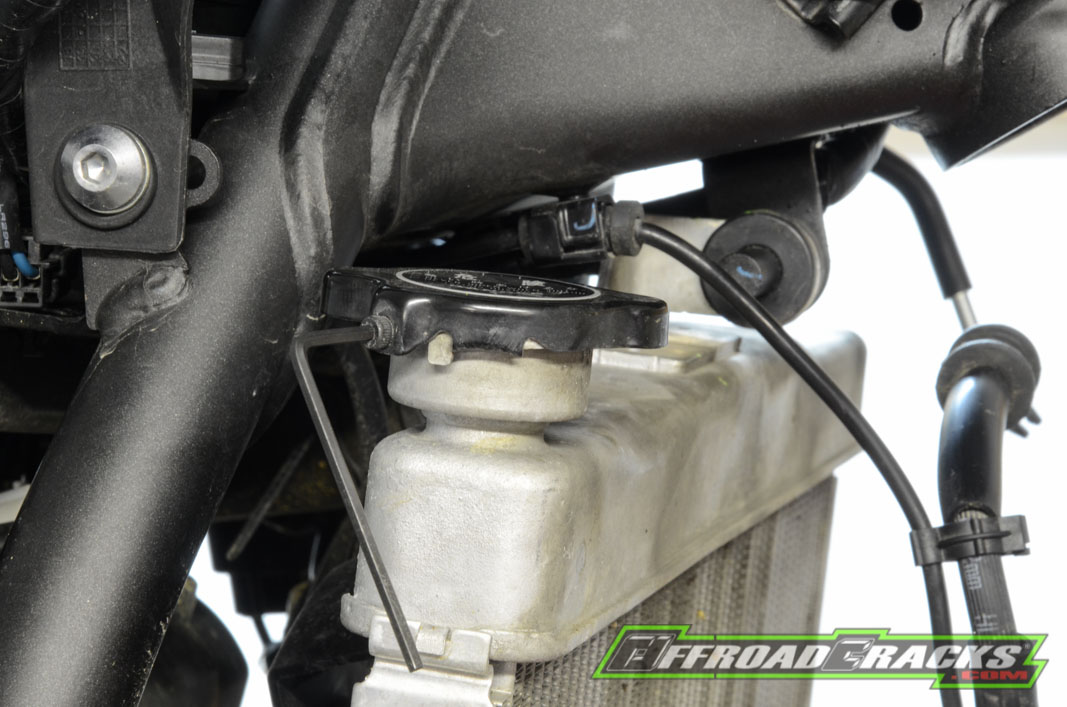 In the case of a sports enduro, only a few parts need to be dismantled, so that you save an enormous amount of time. In addition, the tank was removed from the Ténéré as it would be used for later work. A special feature when draining the radiator water is the fact that the radiator cap is also secured with a hexagon socket screw to prevent it from coming loose, which is a well thought-out solution for globetrotters, but never really turned out to be necessary in use. Because, in order to top up water at short notice out of necessity, you always need a hex wrench, which you should always have to hand at short notice.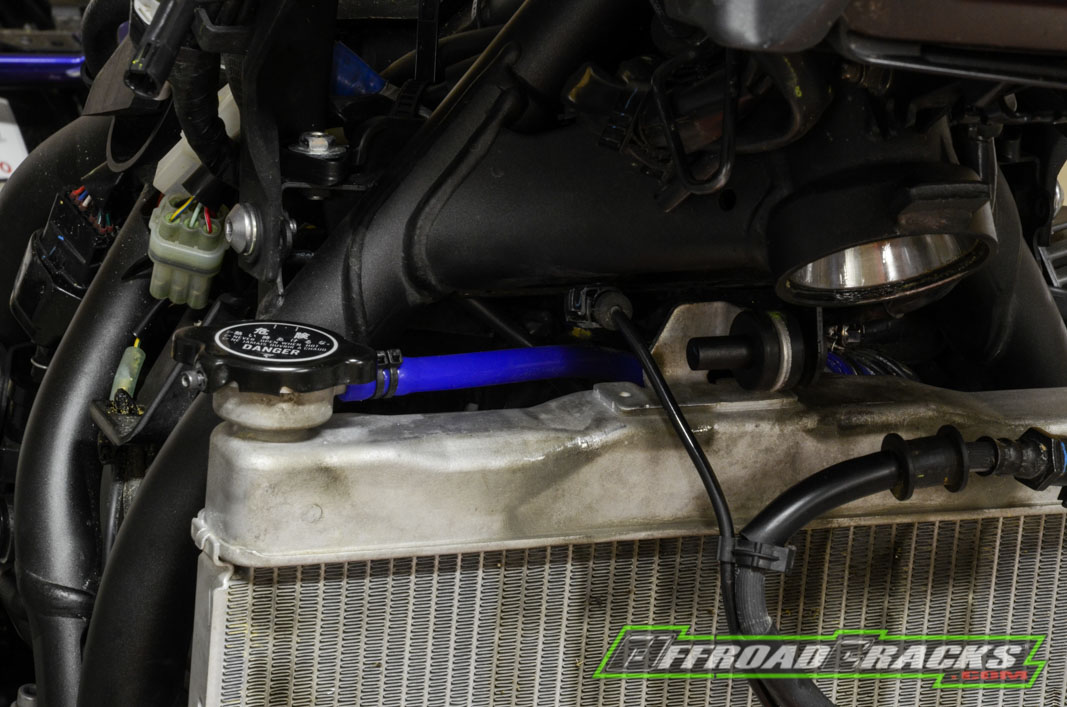 The dismantling of the one-piece radiator is relatively uncomplicated, as it is only screwed on the left side and pushed onto a vibration stemmed steel pin on the opposite side and under the steering head. After all necessary areas have been freed of obstructive components to reach the hose clamps, it's time to loosen them. There are special pliers for this, which hardly anyone has in its toolbox. That is why you have to help yourself with a combination pliers with cranked ends up to a small water pipe pliers, especially since the clamps are also easily glued to the hoses. Incidentally, this also applies to the steel transition pieces on the motor housing. To do this, you should first turn the hoses so that the adhesions can loosen, so that they can then be pulled off without great effort. Pay attention to the installation position, which may be photographed beforehand with the mobile phone, so that there are no question during assembling.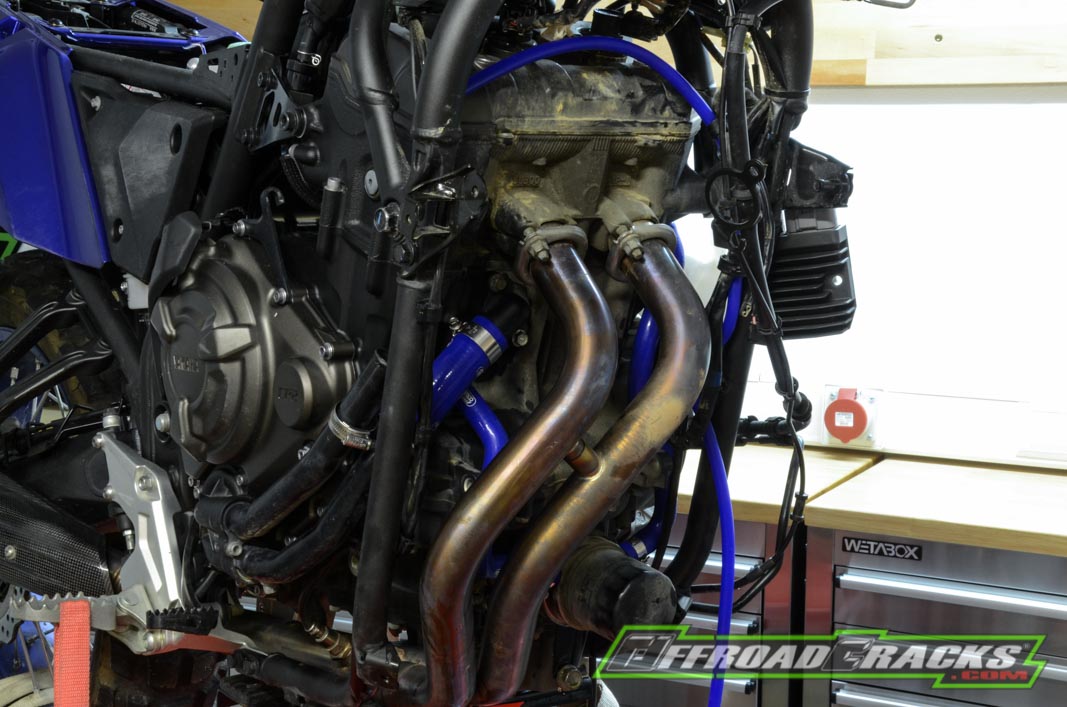 When loosening the clamps and hoses at the cooler, you should act with absolute caution, as the light metal quickly deforms with the slightest expenditure of force, which can then lead to leakage problems. After all connections have been cleaned, the Samco radiator hoses must be attached in the appropriate orientation and fastened with hose clamps included in the scope of our delivery. A particularly high-quality version is used for the hose clamps, which has a flat compression under the screw mechanism, so that on the one hand the clamp cannot bend open if it is overloaded and on the other the hose material cannot be damaged by shear stress.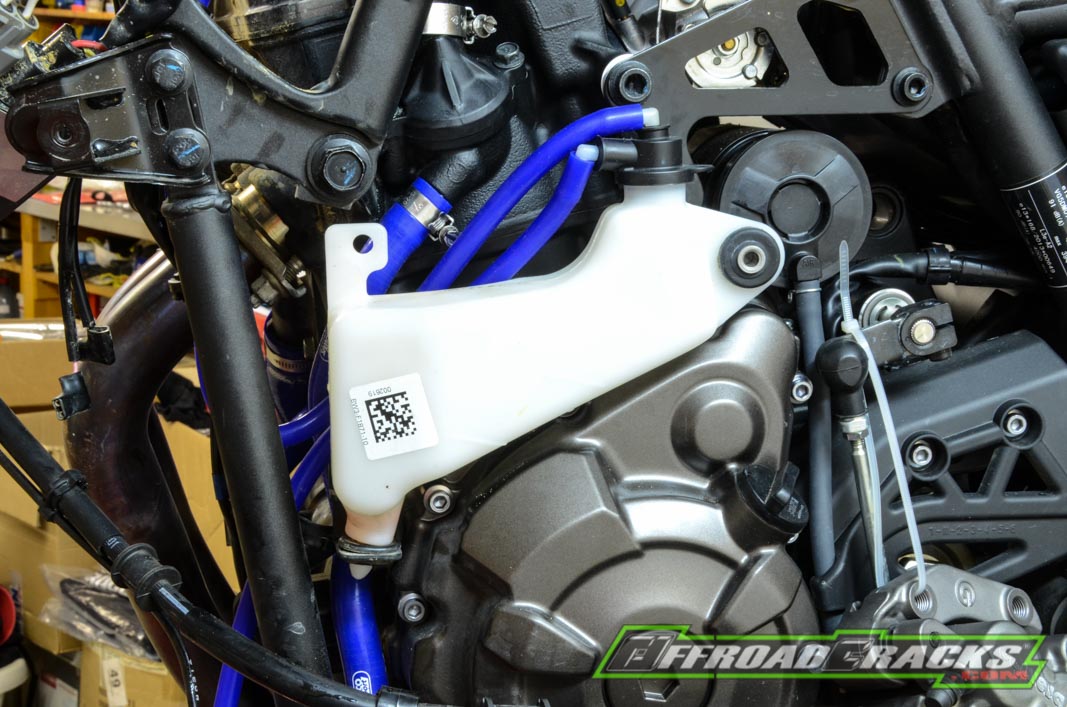 After this work has been carried out, which also applies to the overflow lines to the expansion tank and to the outside, all attachments must be reassembled in the reverse order. Only then is the cooling system ready to be filled with the appropriate cooling water in the prescribed amount according to the manufacturer's instructions. Suitable cooling water because it has the appropriate proportions against corrosion of metallic surfaces, for reducing the cooling water temperature and for frost protection.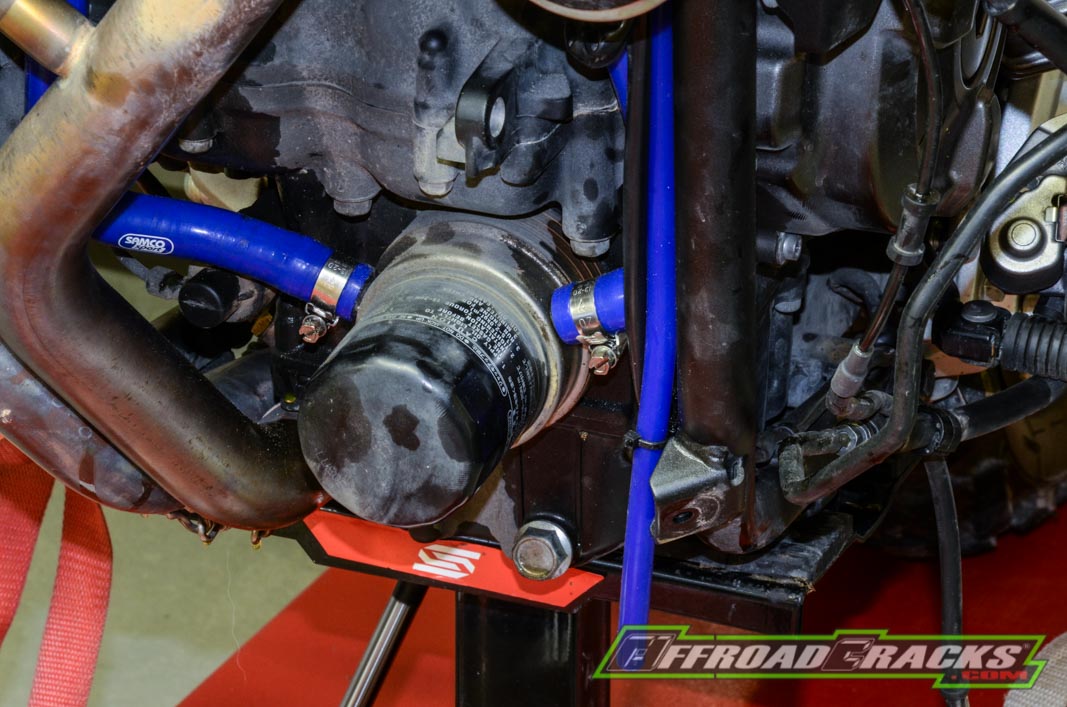 Now the engine is given a short run so that the water pump can circulate the cooling water. Of course, depending on the manufacturer's instructions, the system must be vented using a corresponding screw or the radiator cap. The leak test after the first driving test as well as the checking of the screw connections are self-evident. After the cooling water level has also been checked again, all remaining attachments can be reassembled and then in our case, after a good five hours of work, the new appearance can be achieved with the matching colored Samco- high-end radiator hoses to its maximum. The quality of workmanship is impeccable as well as appropiated purchased price – therefore unreservedly recommendable.
YAMAHA Ténéré 700 – Long term test part 6 – LINK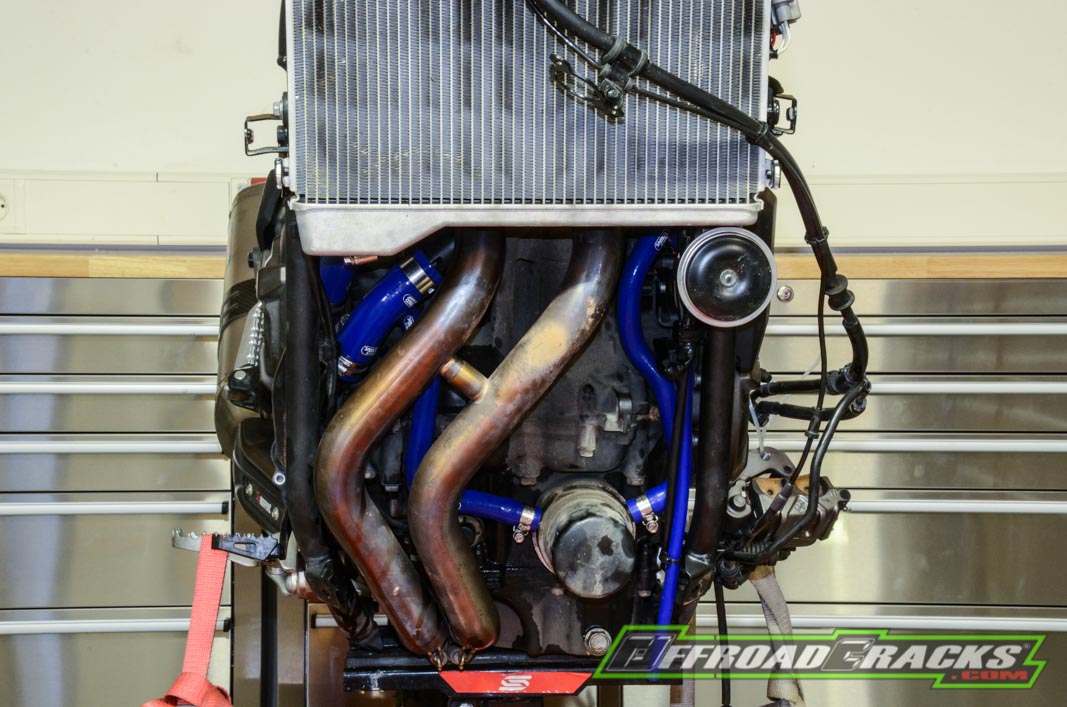 For the user: This is only an assistance that is vehicle-specific. Anyone who is not one hundred percent sure about the explained work steps in relation to their own Yamaha Ténéré 700 or does not have the appropriate tools and the necessary specialist knowledge should seek advice from a specialist.
Cooperation partners

---
---
Prices
Samco silicone radiator hose kit Yamaha Ténéré 700, 159.40 Euro
Samco clamp kit Yamaha Ténéré 700, 50.60 Euro