Die 6. Ausgabe des Red Bull Straight Rhythm dient quasi als Zeitmaschine zurück in die "Goldene Ära of Motocross" – only Twostroke!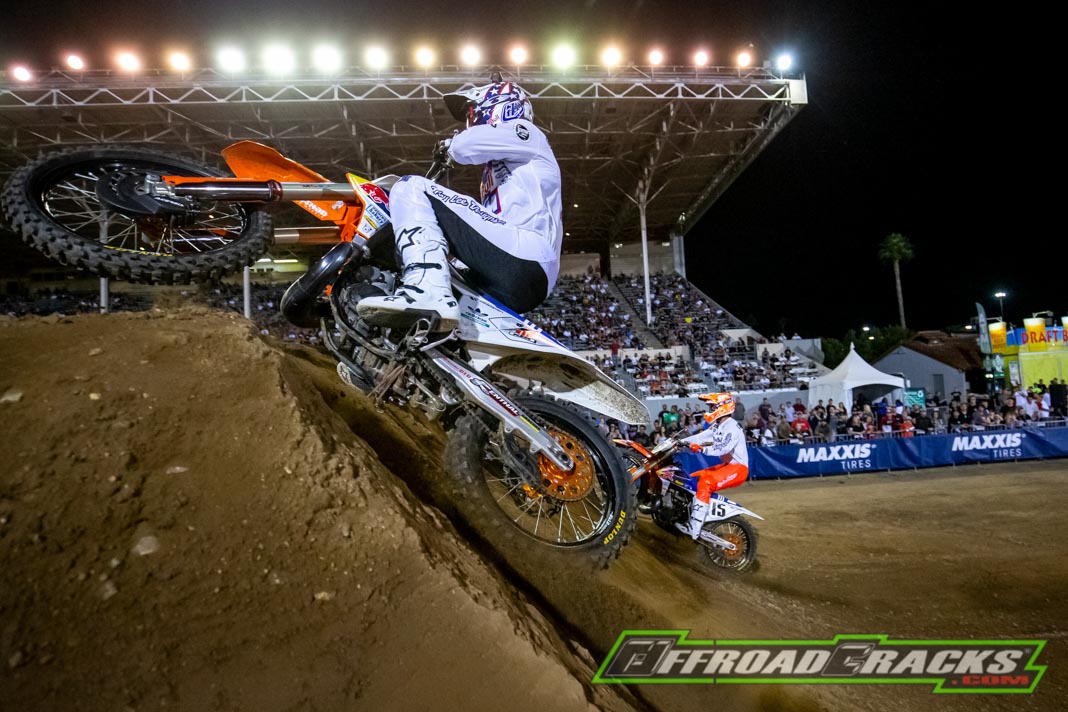 Die Veranstaltung fand bei Fairplex in Pomona (Kalifornien) statt und es durften nur Zweitakter eingesetzt werden: D.h. die alte und bewährte Zweitakt-Technik mit einer weltweit unglaublichen Fangemeinde wurde von Pro's und Semi-Pro-Fahrern nochmal aus dem verstaubten Lager geholt.
Das Rennen wurde in drei Klassen unterteilt – 500er, 250er und 125er – und im Best-of-Three-Format abgehalten.
Ein besonderes Race war natürlich das Duell zwischen Freestyle Held Travis Pastrana und Tyler Bowers die jeweils auf einer mächtigen 500er am Start standen. Pastrana ließ es sich nicht nehmen, bei jedem Lauf einen Backflip einzubauen.
Als sich der Staub gelegt hatte, war es Ken Roczen, der die ganze Nacht über eine perfekte Vorstellung abgab – er verlor kein Match und holte sich den 250er-Titel.
In der 125er-Klasse machte Joey Crown seinem Namen alle Ehre und raste auf den ersten Platz!
Und in dem mit Spannung erwarteten und aufregendsten 500er Race setzte sich Tyler Bowers gegen Travis Pastrana durch.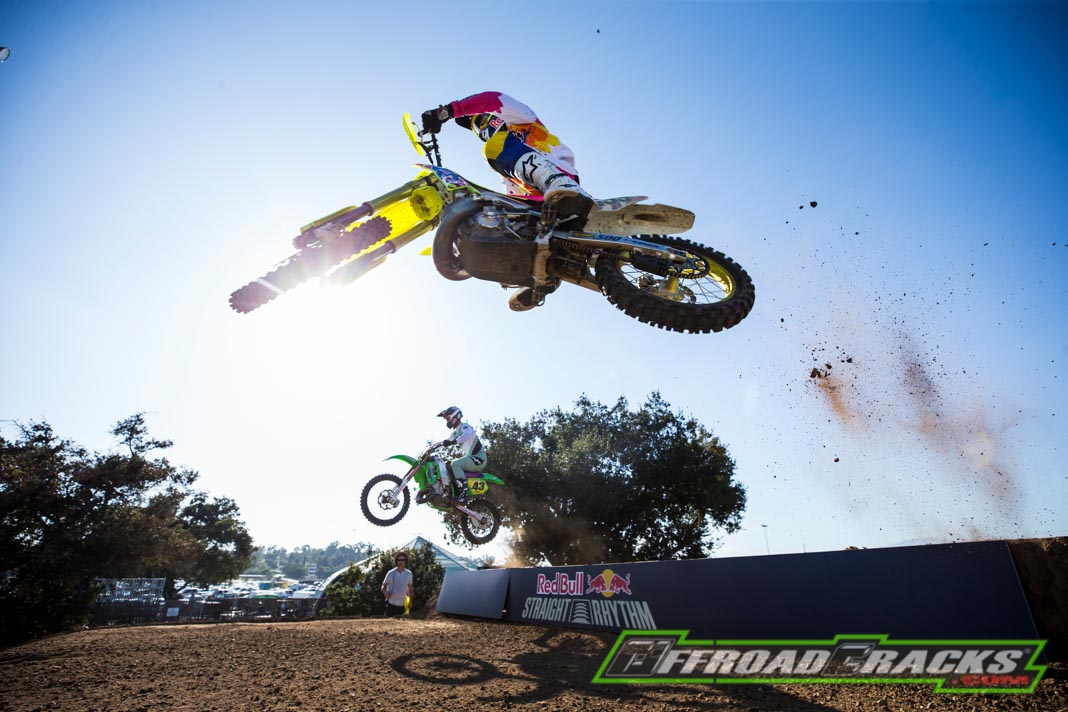 ERGEBNISSE / RESULTS – RED BULL STRAIGHT RHYTHM 2019
HINWEIS: Das Video ist noch deaktiviert, damit keine unerwünschte Datenübertragung zu Youtube stattfindet. Zur Aktivierung bitte auf das Vorschaubild/Video-Link klicken. Damit werden Daten übermittelt, zu deren Art, Umfang und Verwendungszweck wir keineAuskünfte geben können. NOTE: The video is still deactivated so that no unwanted data transfer to YouTube takes place. To activate, please click on the preview image / video link. This transmits data about the type, extent and purpose of which we cannot provide any information.
---
HINWEIS: Mit Anklicken des Videos stellen sie automatisch eine Verbindung zu Youtube/Google her, was einen ungewünschten personenbezogenen Datenaustausch mit sich bringen kann. Weitere Infos unter: www.google.de/privacy
---
125er QUALIFYING  – RED BULL STRAIGHT RHYTHM 2019
1. Joey Crown
2. Max Vohland
3. Michael Leib
4. AJ Catanzaro
5. Chase Marquier
6. Simon Längenfelder
7. Robbie Wageman
8. Carlen Gardner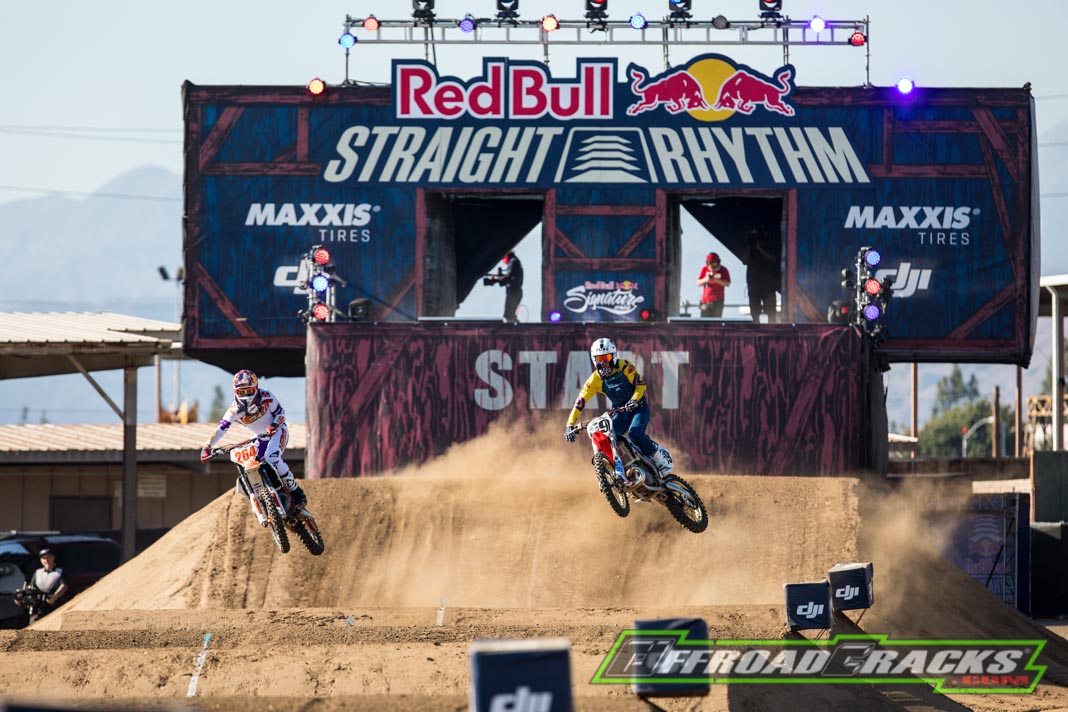 250er QUALIFYING  – RED BULL STRAIGHT RHYTHM 2019
1. Brandon Hartranft
2. Ken Roczen
3. Josh Hansen
4. Pierce Brown
5. Cooper Webb
6. Cole Seely
7. Ryan Sipes
8. Ryan Villopoto
9. Parker Mashburn
10. Ryan Morais
11. Austin Politelli
12. Alex Ray
13. Ronnie Mac
14. Enzo Lopes
15. Tevin Tapia
16. Adam Enticknap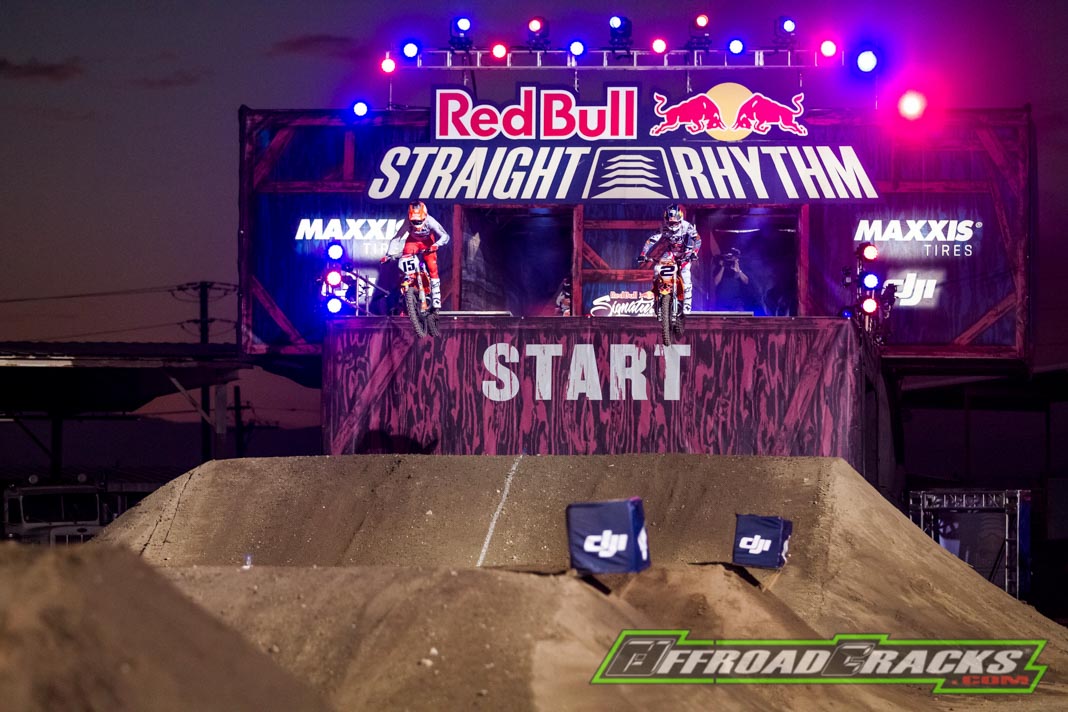 ROUND 1 – Results / Ergebnisse
Brandon Hartranft vs. Adam Enticknap – Hartranft Wins 2-0
Ryan Villopoto vs. Parker Mashburn – Mashburn Wins 2-0
Pierce Brown vs. Ronnie Mac – Brown Wins 2-0
Cooper Webb vs. Alex Ray – Webb Wins 2-0
Ken Roczen vs. Tevin Tapia – Roczen Wins 2-0
Ryan Sipes vs. Ryan Morais – Sipes Wins 2-1
Josh Hansen vs. Enzo Lopes – Hansen Wins 2-0
Cole Seely vs. Austin Politelli – Seely Wins 2-0
ROUND 2 – Results / Ergebnisse
125 Class
Joey Crown vs. Carlen Gardner – Crown Wins 2-0
AJ Catanzaro vs. Chase Marquier – Catanzaro Wins 2-0
Simon Längenfelder vs. Michael Leib – Leib Wins 1-0
Max Vohland vs. Robbie Wageman – Vohland Wins 2-0
250 Class
Brandon Hartranft vs. Parker Mashburn – Hartranft Wins 2-0
Pierce Brown vs. Cooper Webb – Brown Wins 2-0
Ken Roczen vs. Ryan Sipes – Roczen Wins 2-0
Josh Hansen vs. Cole Seely – Hansen Wins 1-0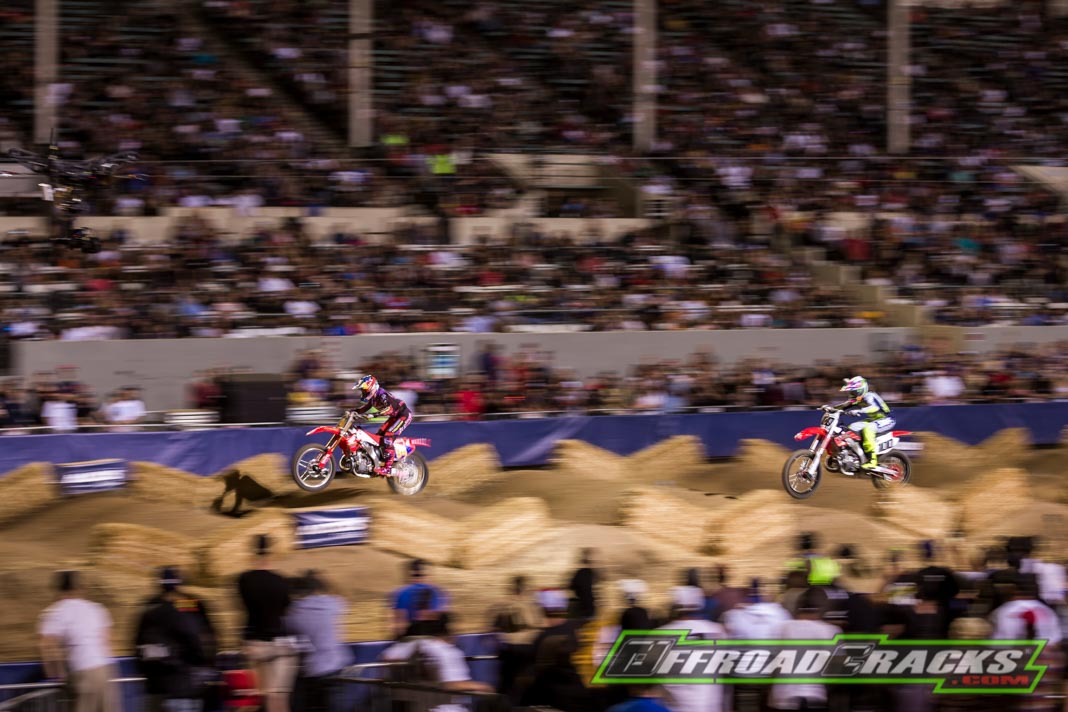 ROUND 3 – Results / Ergebnisse
250 Class
Brandon Hartranft vs. Pierce Brown – Hartranft Wins 2-0
Ken Roczen vs. Josh Hansen – Roczen Wins 2-0
125 Class
AJ Catanzaro vs. Joey Crown – Crown Wins 2-0
Max Vohland vs. Michael Leib – Leib Wins 1-0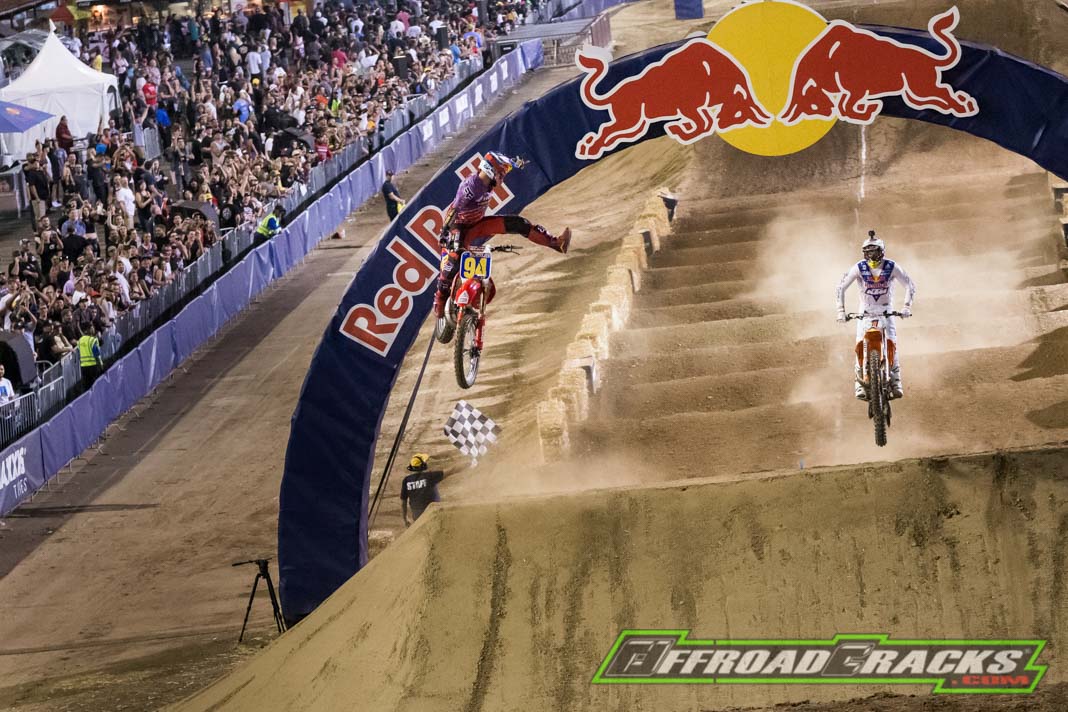 Third Place Trophy Results / Ergebnisse
250 Class
Pierce Brown vs. Josh Hansen – Hansen Wins 2-0
125 Class
AJ Catanzaro vs. Max Vohland – Catanzaro Wins 1-0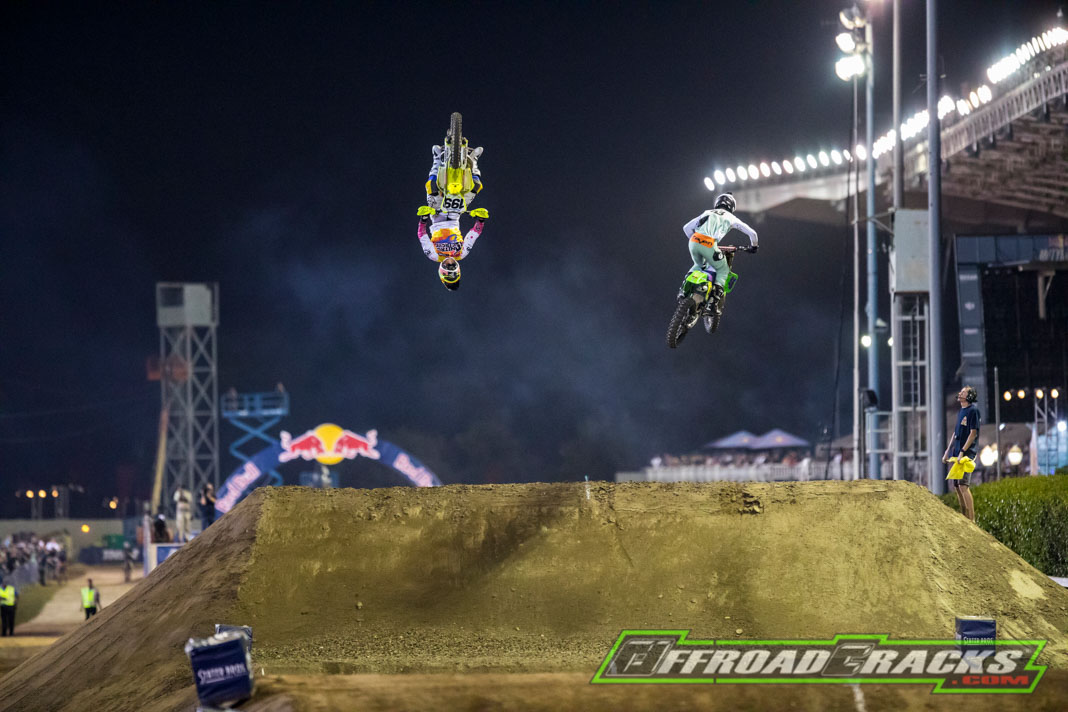 VIDEO-HIGHLIGHTS – TOP FIVE MOMENTS
Final Round Results / Ergebnisse
500 Class
Travis Pastrana vs. Tyler Bowers – Bowers Wins 2-1
250 Class
Ken Roczen vs. Brandon Hartranft – Roczen Wins 2-0
125 Class
Michael Leib vs. Joey Crown – Crown Wins 2-0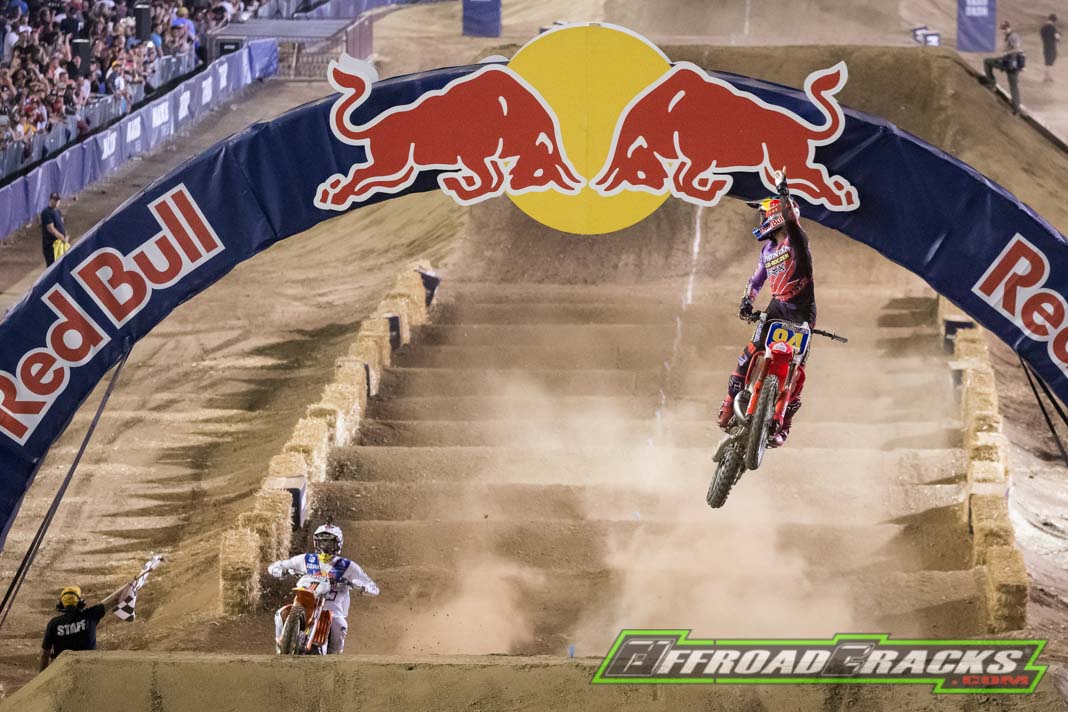 OVERALL RESULTS – RED BULL STRAIGHT RHYTHM 2019
500 Class
1. Tyler Bowers
2. Travis Pastrana
250 Class
1. Ken Roczen
2. Brandon Hartranft
3. Josh Hansen
125 Class
1. Joey Crown
2. Michael Leib
3. AJ Catanzaro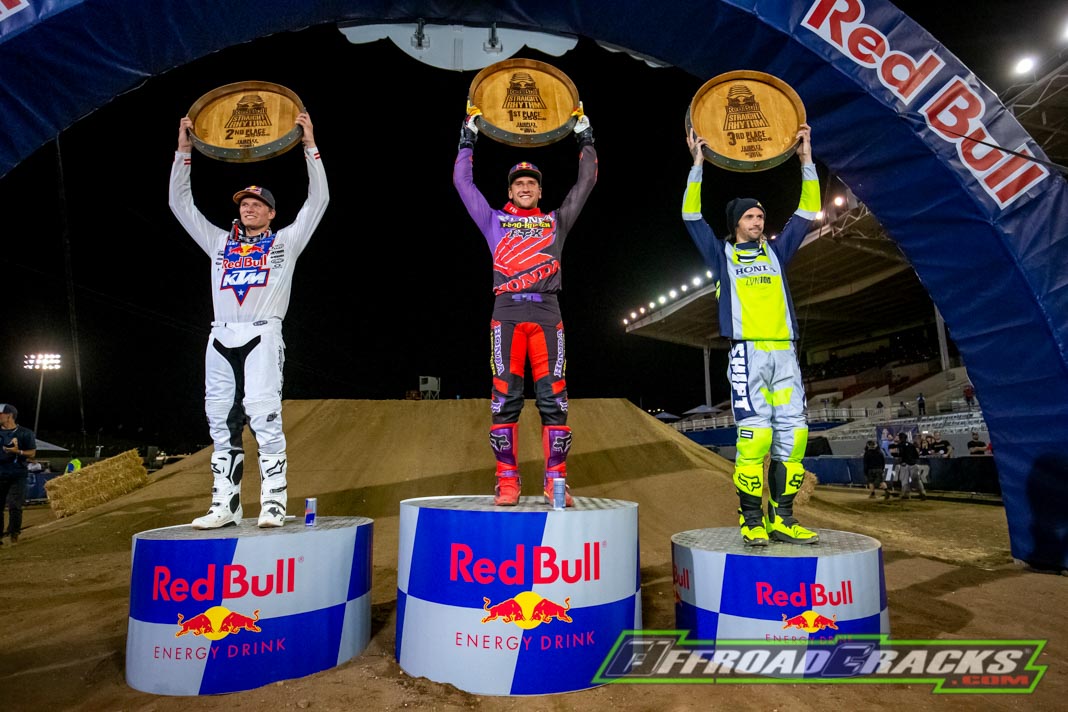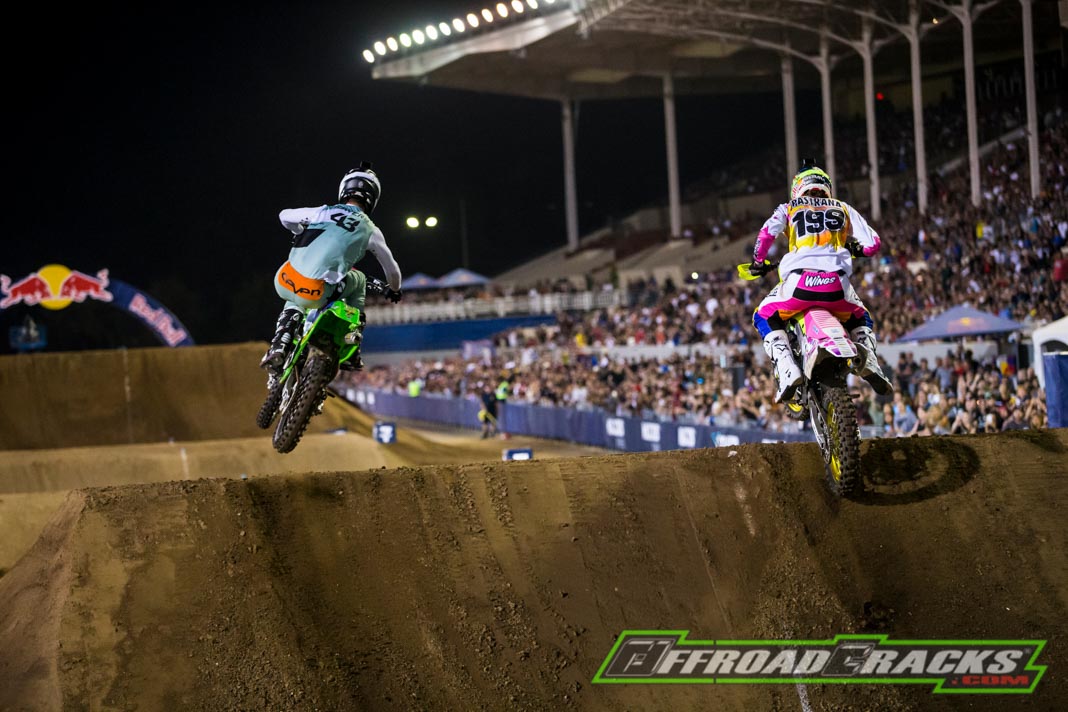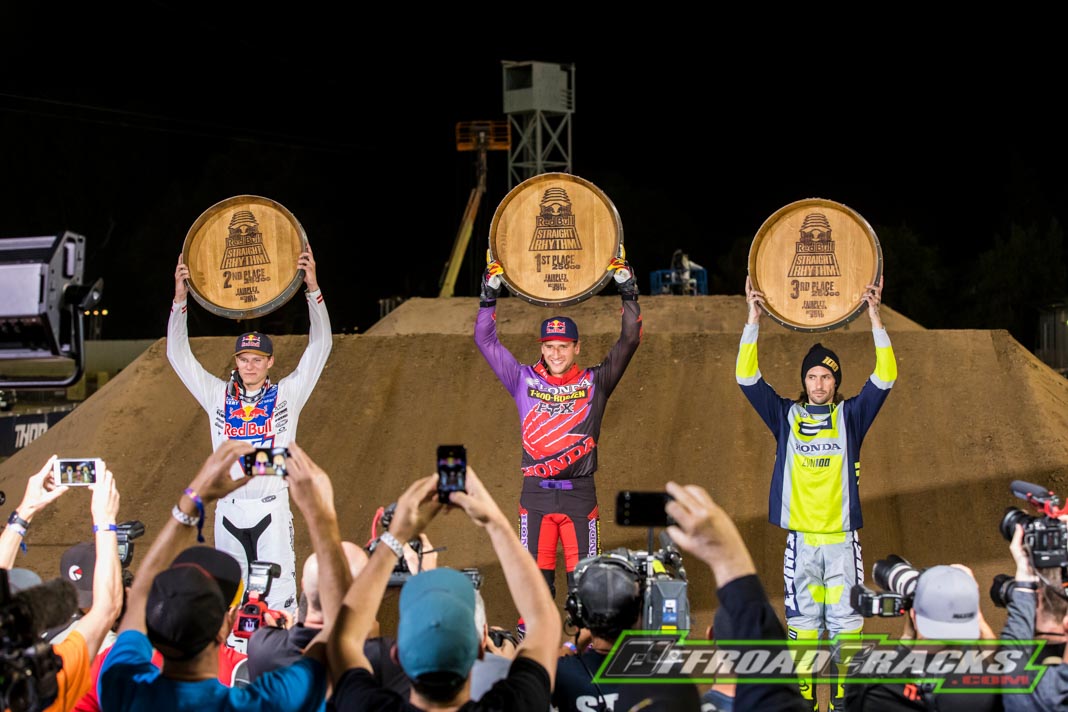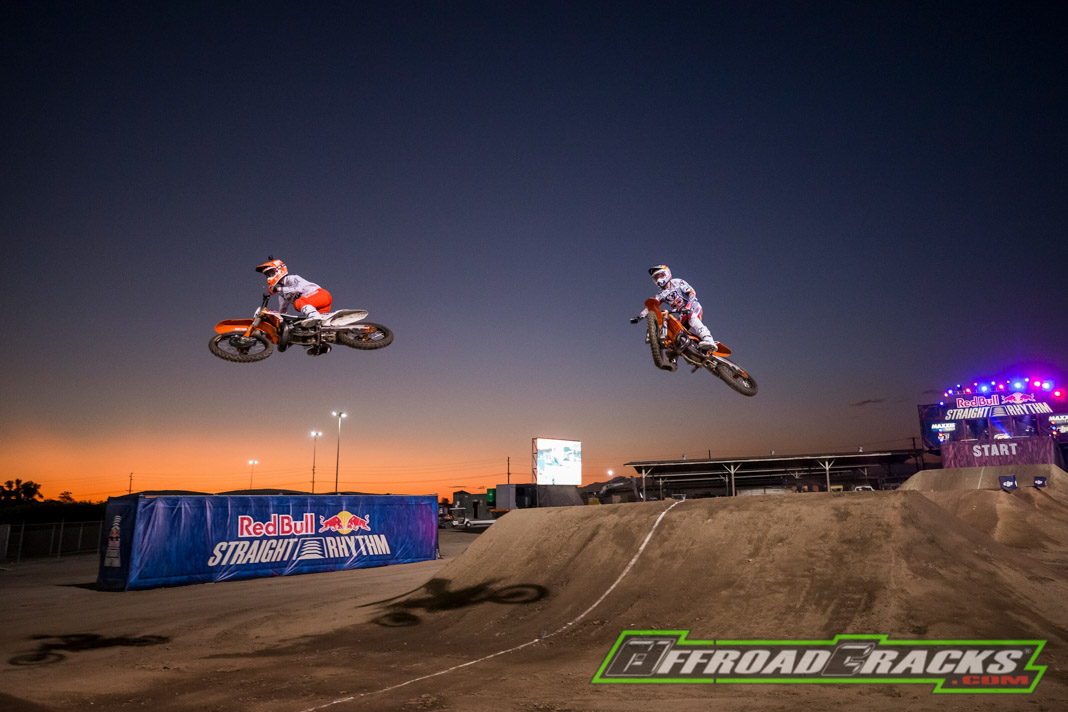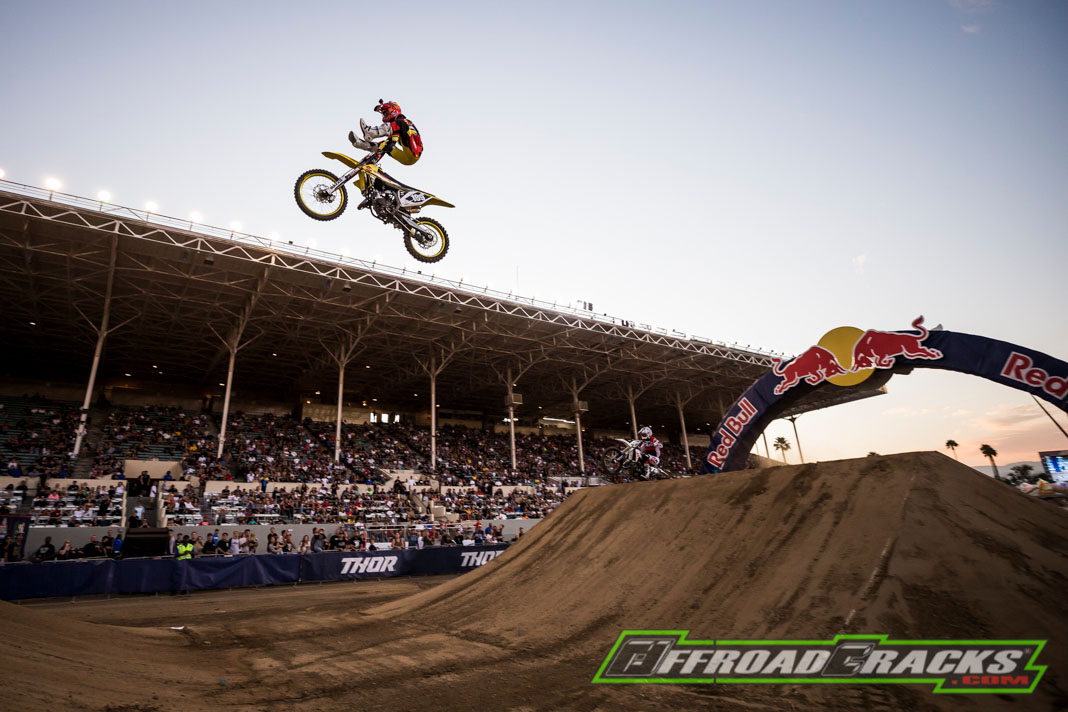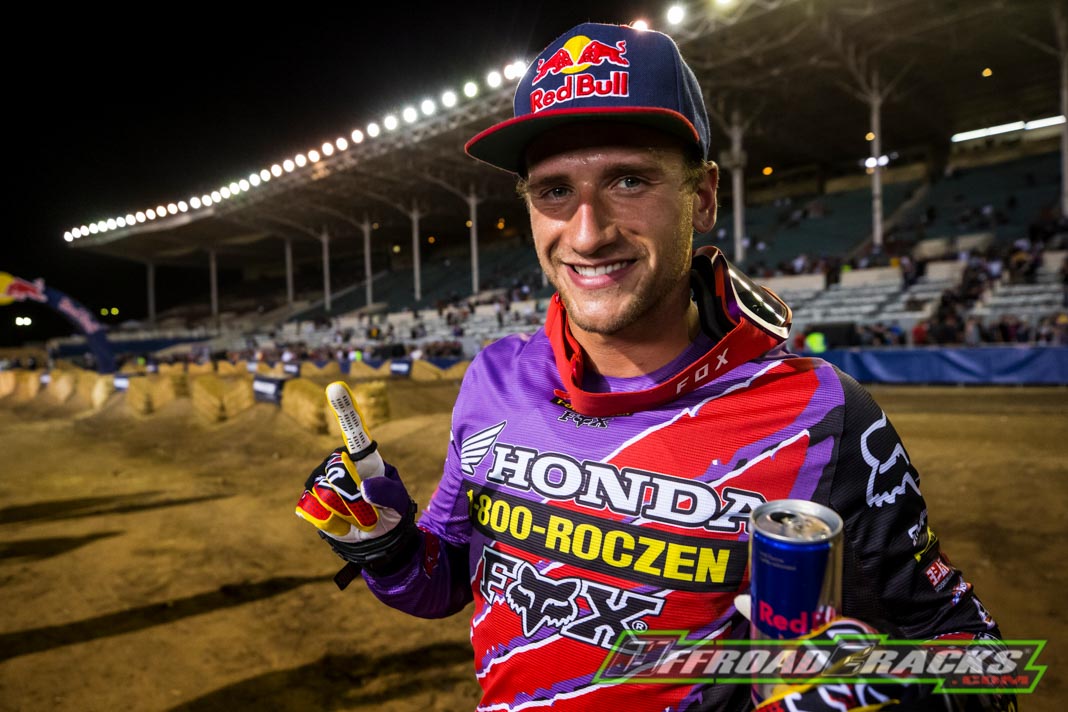 Quelle / Source: RED BULL