Heute am Freitag startet die Rallye du Maroc 2019, die als Pre-Test für die Dakar 2020 gilt. Daher sind nahezu alle Werksteams aus dem Bereich Cars und Bikes am Start. Bei den LKW's hält man sich noch mit einem derartigen Test zurück, so dass aktuell nur zwe Fahrzeuge gelistet sind. Hier ein paar Daten und Infos zu den herausragenden Teams.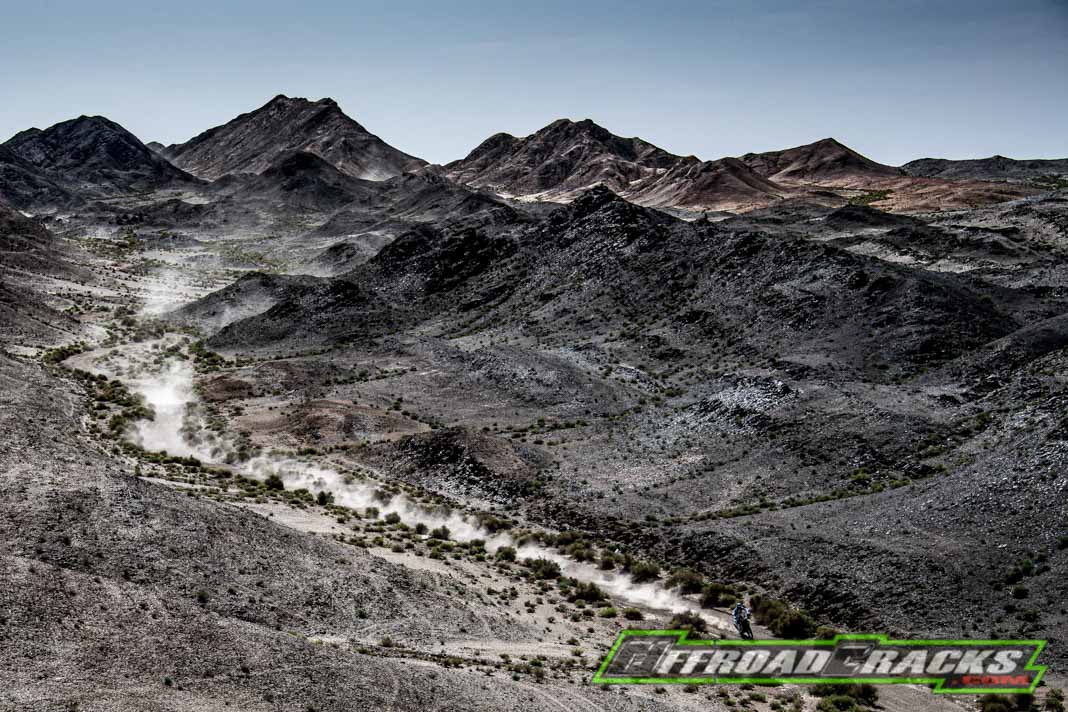 Yamaha bläst zum Angriff
Adrien Van Beveren
Xavier de Soultrait
Franco Caimi
Adiren van Beveren: "Ich persönlich fühle mich im Moment sehr gut. Ich habe viel trainiert, an meiner Fitness gearbeitet, und ich fühle mich jetzt perfekt auf dem Bike, ohne mir Sorgen um frühere Verletzungen zu machen. Wir haben durchweg viel getestet. Ich bin super zufrieden mit der Arbeit des Teams und der Arbeit die sie am Motorrad geleistet haben. Die neue Entwicklung ist wirklich erstaunlich – wir haben große Fortschritte gemacht was die Leistung angeht – ich bin dadurchsehr motiviert. Da dieses Rennen so nah an der Dakar liegt, ist es gut, sich mit den anderen Fahrern vergleichen zu können, aber gleichzeitig muss man vorsichtig sein, denn ein Fahrfehler kann auch das AUS für Dakar bedeuten. Die Vorbereitung auf Dakar hat vor einem Monat begonnen und wird bis zur Veranstaltung fortgesetzt. Dieses  Rennen ist ein gutes Training für den kommenden Januar . Ich freue mich sehr darauf in Marokko Rennen zu fahren. Vor allem weil das Motorrad so gute Leistungen erbringt und natürlich werde ich mein bestes geben. Dennoch steht die Rallay Dakar 2020 im Fokus."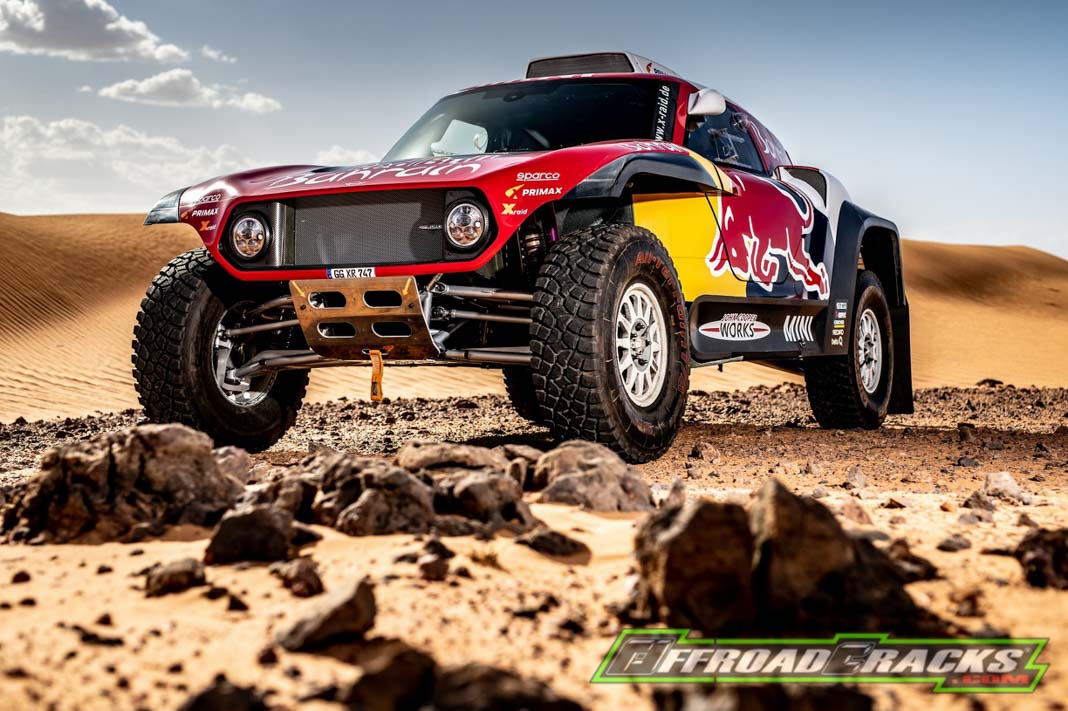 X-RAID mit optimierten MINI JCW Buggy
Stephan Peterhansel
Carlos Sainz
Boris Garafulic
Jakub Przygonski
Im Kampf um den fünften Dakar Sieg für X-raid wurden am MINI JCW Buggy weitere Verbesserungen und Entwicklungen vorgenommen. Für die Zuschauer auf den ersten Blick zu erkennen, ist die kürzere Front des von X-raid entwickelten Fahrzeuges. Dies soll den Buggy besonders in den Dünenpassagen besser fahrbar und schneller machen.
Mehr Informationen werden anscheinend bewusst zurückgehalten, denn jetzt geht's erstmal zur Rallye du Maroc, die für die Vierrad-Fraktion erst am Samstag startet. Während die Bike und Quads aus der FIM-Wertung bereits heute am Freitag einen Prolog absolvieren müssen.
Toyota Gazoo Racing Team
Nasser al Attiya
Bernhard ten Brinke
Giniel de Villiers
Fernando Alonso
HINWEIS: Das Video ist noch deaktiviert, damit keine unerwünschte Datenübertragung zu Youtube stattfindet. Zur Aktivierung bitte auf das Vorschaubild/Video-Link klicken. Damit werden Daten übermittelt, zu deren Art, Umfang und Verwendungszweck wir keineAuskünfte geben können. NOTE: The video is still deactivated so that no unwanted data transfer to YouTube takes place. To activate, please click on the preview image / video link. This transmits data about the type, extent and purpose of which we cannot provide any information.
---
HINWEIS: Mit Anklicken des Videos stellen sie automatisch eine Verbindung zu Youtube/Google her, was einen ungewünschten personenbezogenen Datenaustausch mit sich bringen kann. Weitere Infos unter: www.google.de/privacy
---
Ktm-Team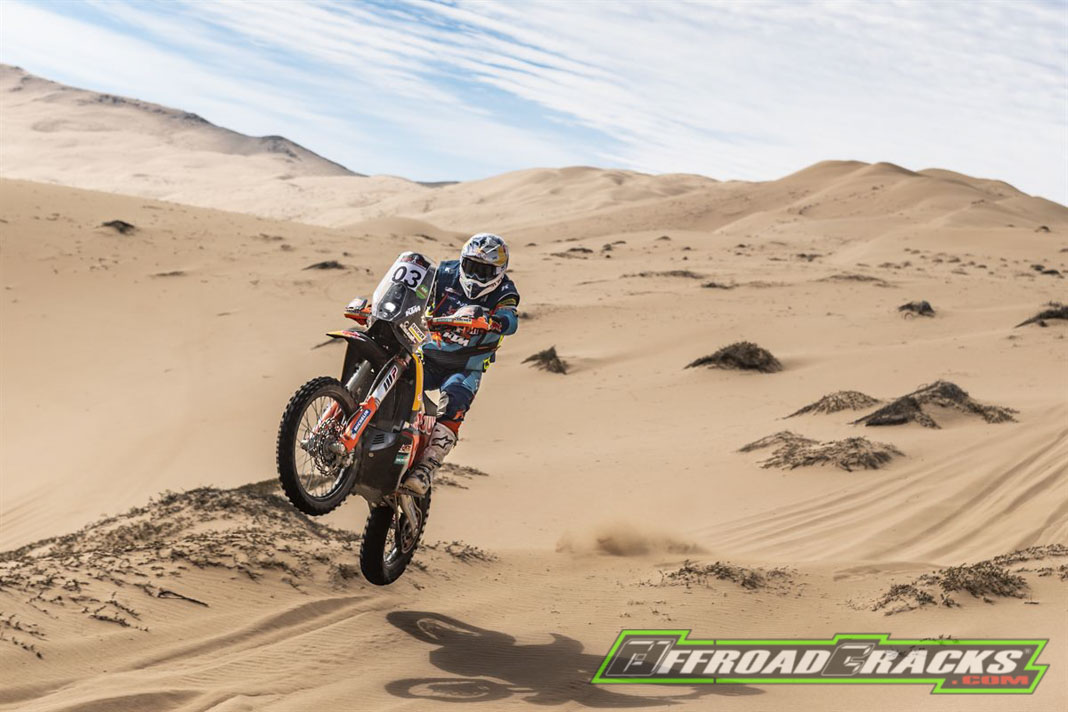 Sam Sunderland
Luciano Benavides
Toby Price
Matthias Walkner
Laia Sanz
Mario Potrao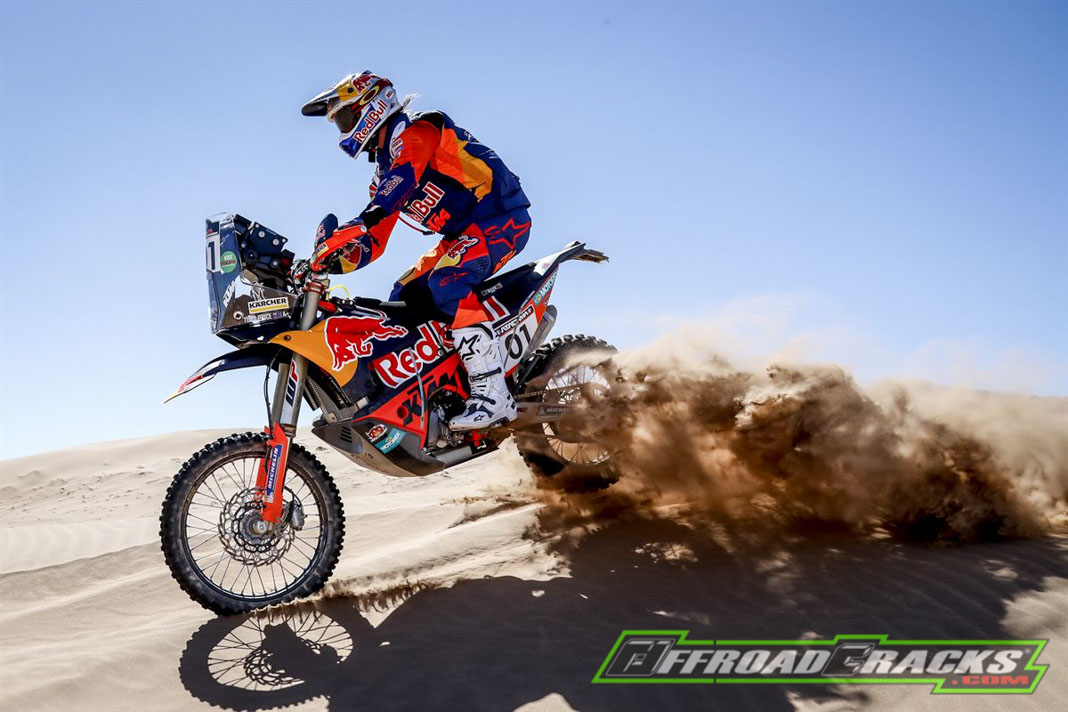 Husqvarna-Team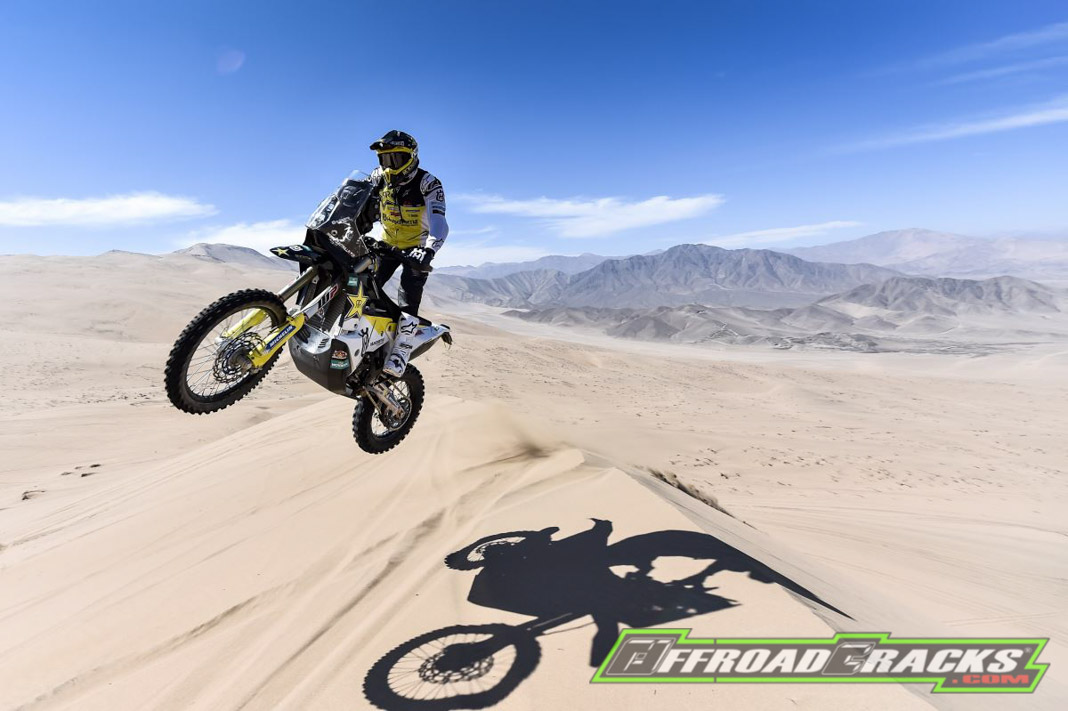 Andrew Short
Pablo Quintanilla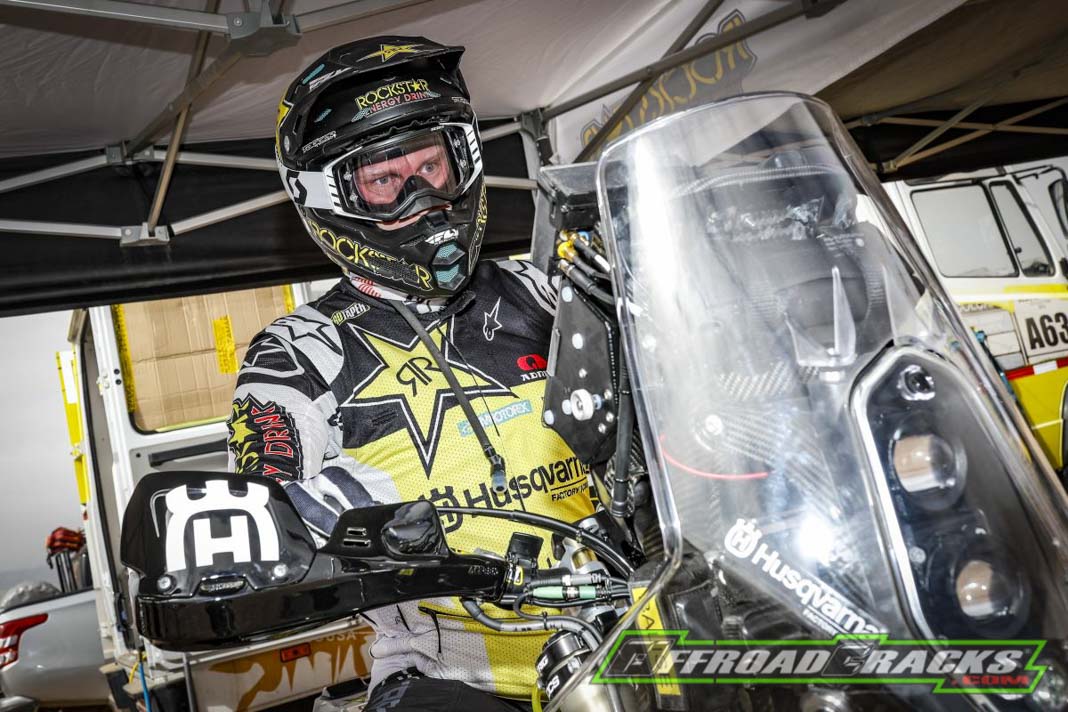 Herosport TEAM
Paulo Goncalves
Santosh
Oriol Mena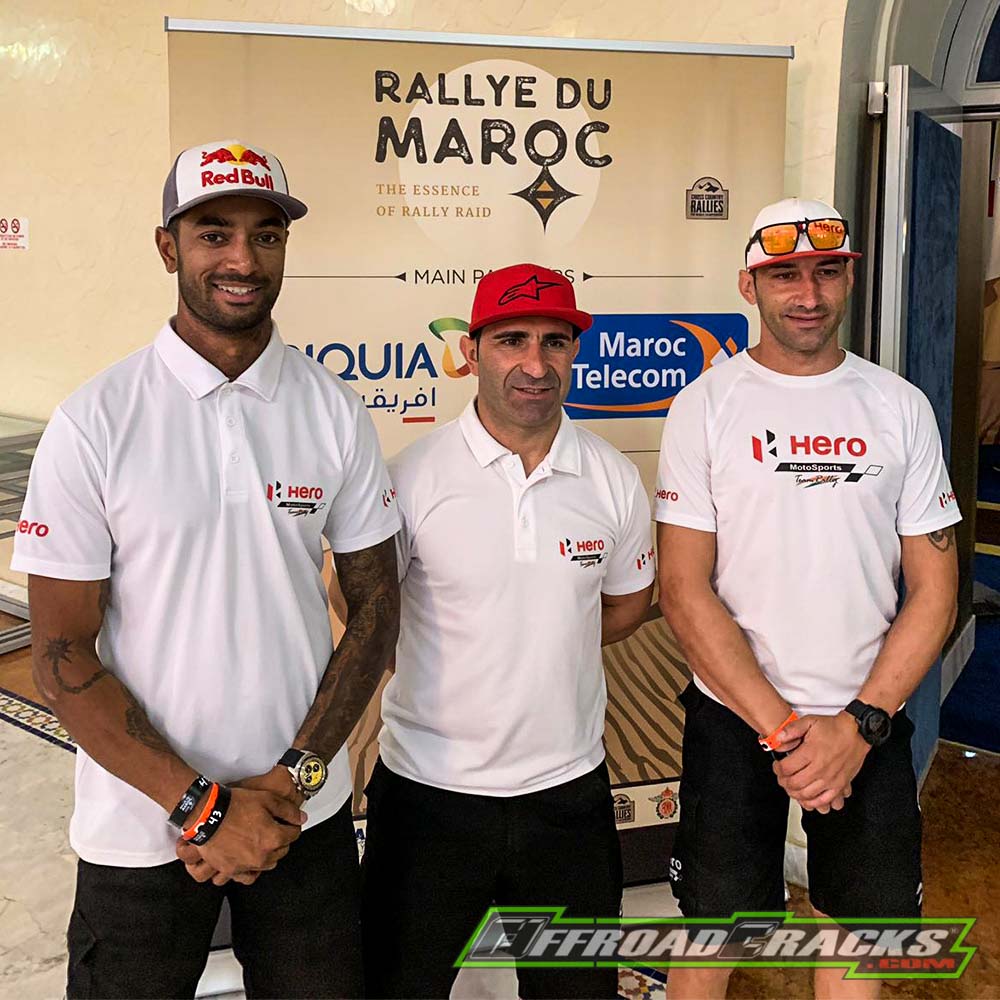 Sherco TEAM
Michael Metge
Santolino Lorenzo
Johnny Aubert
Rui Goncalves
Joaquim Rodirgues
Noah Harite
Abdul Wahid
Xavier Flick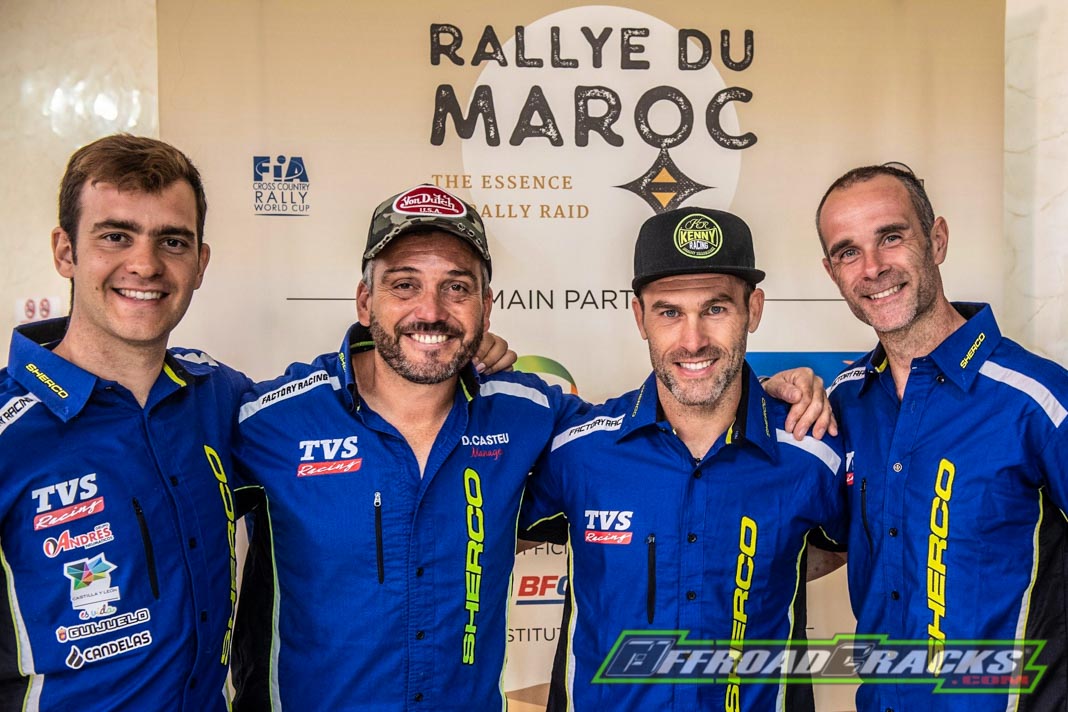 Honda TEAM
Ricky Brabec
Kevin Benavides
Ignacio Cornejo
Aaron Mare
Joan Barreda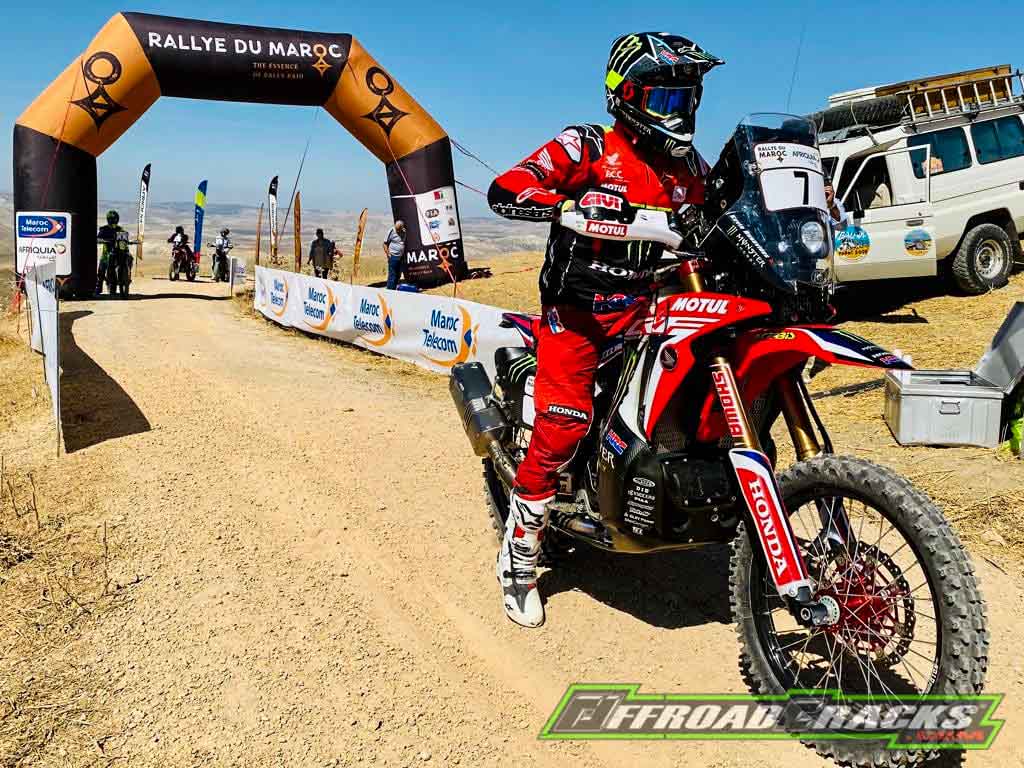 DISTANZEN Rallye du Maroc 2019
Prologue | Oct 4 | Fes to Fes | SS: 7.3km
Stage 1 | Oct 5 | Fes to Erfoud | SS: 436km | Total: 487km
Stage 2 | Oct 6 | Erfoud to Erfoud | SS: 370km | Total: 540km
Stage 3 | Oct 7 | Erfoud to Erfoud | SS: 440km | Total: 533km
Stage 4 | Oct 8 | Erfoud to Erfoud | SS: 412km | Total: 456km
Stage 5 | Oct 9 | Erfoud to Fes | SS1: 210km | Total: 494km
Total | SS: 1,868km | Total: 2,506km
LINK — Komplette Teilnehmerliste/Starting list — LINK
Quelle / Source: Red Bull, X-Raid, Yamah, KTM, Husqvarna, Rallye Du Maroc, Sherco, Honda