T7 WORLD RALLY
---
HINWEIS: Das Video ist noch deaktiviert, damit keine unerwünschte Datenübertragung zu Youtube stattfindet. Zur Aktivierung bitte auf das Vorschaubild/Video-Link klicken. Damit werden Daten übermittelt, zu deren Art, Umfang und Verwendungszweck wir keineAuskünfte geben können.
---
NOTE: The video is still deactivated so that no unwanted data transfer to YouTube takes place. To activate, please click on the preview image / video link. This transmits data about the type, extent and purpose of which we cannot provide any information.
---

YAMAHA lässt nicht locker: NEUE Ténéré 700 World Rally!
Der Erfolg der Ténéré 700 scheint ungebrochen, so dass man bei Yamaha nun das sechste Sondermodell mit der Bezeichnung "WORLD RALLY" auf den Markt bringt. Damit sollte für jeden das Passendes aus insgesamt sechs Modellvarianten zu finden sein, um Offroad Spaß zu haben. Kein anderes Modell am Markt erfreut sich in der Adventure-Szene derart hoher Beliebtheit gepaart mit fahrerischer Einfachheit und echten Enduro-Genen. Basis des neuen Modells ist die bereits bekannte World Raid (LINK) mit folgenden Updates: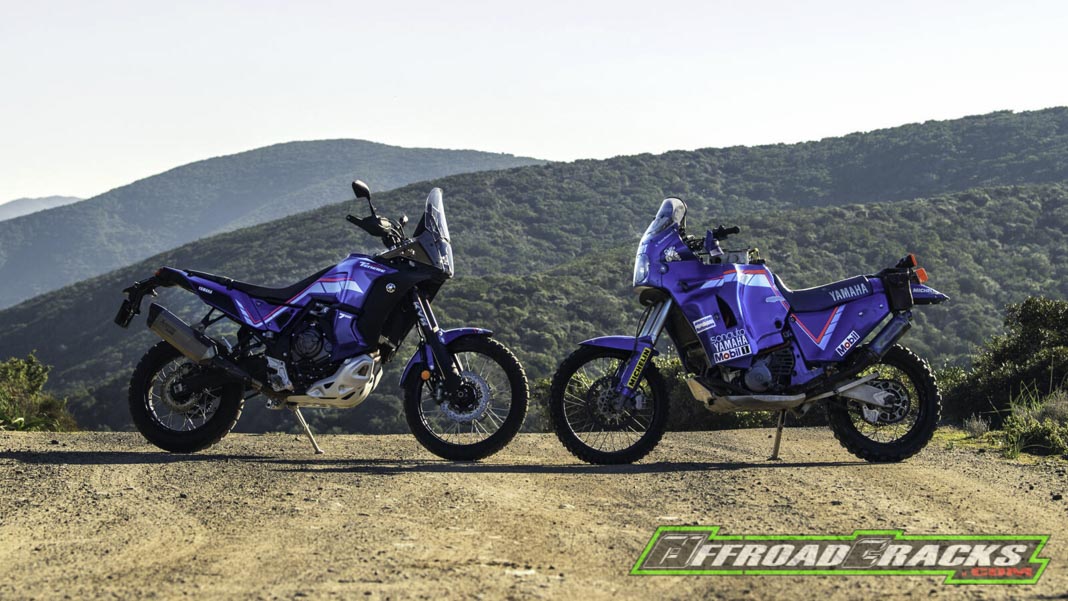 T7 WORLD RALLY
Traditionelle Yamaha Rally Farbgebung
Ultraleichter Akrapovič Schalldämpfer
Zwei seitlich montierte Kraftstofftanks mit insgesamt 23 Litern Fassungsvermögen
43er KYB Upsidedown-Gabel mit 230 mm Federweg
Einstellbarer Öhlins Lenkungsdämpfer
Federbein mit Ausgleichsbehälter, 220 Millimeter Federweg
Zweiteilige, flache Rallye-Sitzbank
5 Zoll großes TFT-Farbdisplay mit Smartphone-Konnektivität und drei Azeigedarstellungen
ABS mit drei wählbaren Modi
 Spezielle seitliche World Rally Grip-Pads
Verfügbarkeit: Ab sofort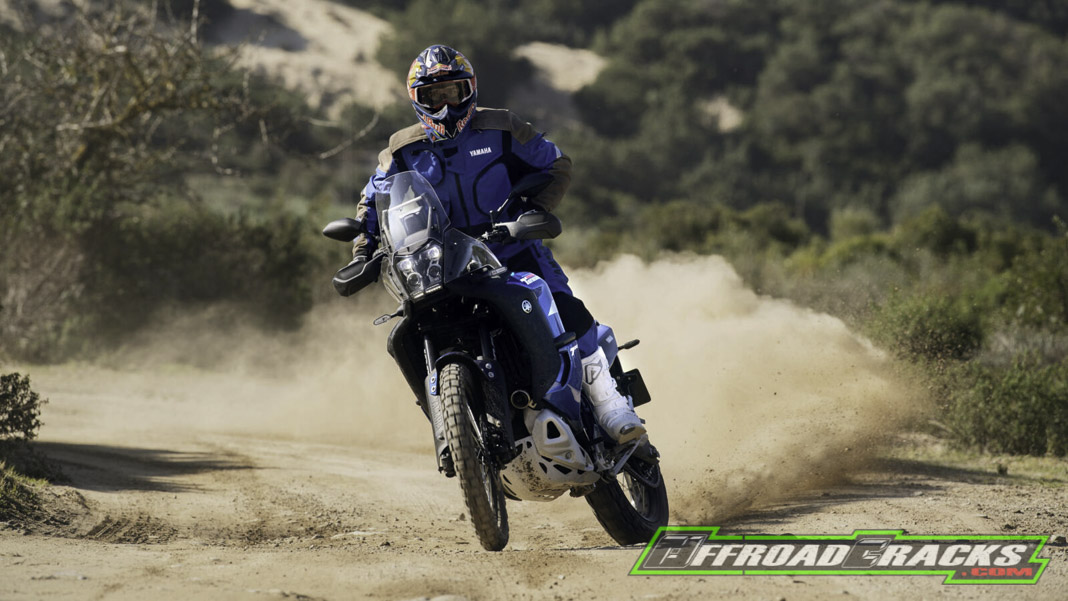 PREISE
Yamaha Ténéré 700 World Rally: 14.674,00 Euro inkl. Nebenkosten
Farbvarianten: Trophy Blue
Damit erweitert Yamaha seine Modellvielfalt auf Basis der Ténéré 700 auf insgesamt sechs Varianten (!) – Preise inkl. Nebenkosten:
Ténéré 700 Standard 11.374,00 Euro
Ténéré 700 World Raid (LINK) 13.374 Euro
Ténéré 700 Rally Edition 12.874,00 Euro
Ténéré 700 Extreme Edition 12.274,00 Euro
Ténéré 700 Explore Edition 12.174,00 Euro
Ténéré 700 World Rally 14.674,00 Euro
YAMAHA T7 World Rally 2023
Weitere Infos: www.yamaha-motor.eu/de
---

YAMAHA won't give up: NEW Ténéré 700 World Rally!
The success of the Ténéré 700 seems unbroken, so that Yamaha is now launching the sixth special model called 'WORLD RALLY'. So everyone should be able to find something suitable from a total of six model variants to have off-road fun. No other model on the market enjoys such great popularity in the adventure scene paired with driving simplicity and real enduro genes. The new model is based on the well-known World Raid (LINK) with the following updates: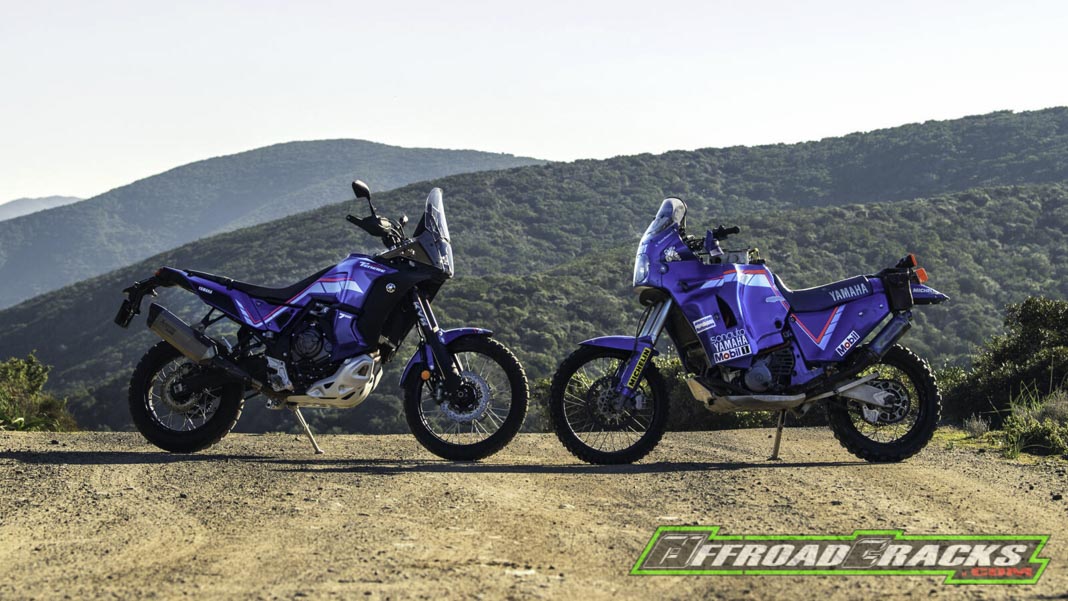 T7 WORLD RALLY
Heritage Yamaha Rally Racing colours
Lightweight Akrapovič slip-on muffler
23-litre capacity dual side-mounted fuel tanks
Dedicated 2-piece flat rally seat
5" colour TFT meter with mobile connectivity
3-mode switchable ABS
High specification 43 mm KYB front forks, 230 mm travel
Öhlins adjustable steering damper
Aluminium piggyback rear shock, long 220mm travel
High-torque 690cc CP2 engine
Dedicated World Rally side grip pads
Availability: Now…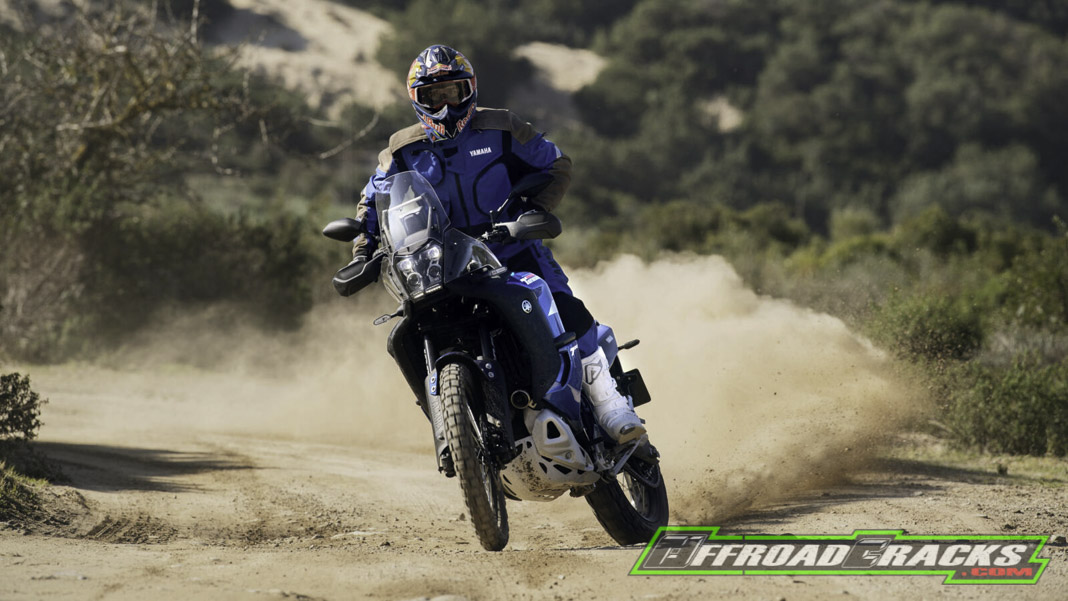 PRICE
Yamaha Ténéré 700 World Rally: 14.674,00 Euro incl. additional costs
Design: Trophy Blue
Yamaha is thus expanding its range of models based on the Ténéré 700 to a total of six variants (!) – prices including additional costs:
Ténéré 700 Standard 11.374,00 Euro
Ténéré 700 World Raid (LINK) 13.374 Euro
Ténéré 700 Rally Edition 12.874,00 Euro
Ténéré 700 Extreme Edition 12.274,00 Euro
Ténéré 700 Explore Edition 12.174,00 Euro
Ténéré 700 World Rally 14.674,00 Euro
YAMAHA T7 World Rally 2023
More informations: www.yamaha-motor.eu