ABESTONE 2022 – Onboard Dieter Rudolf
---
HINWEIS: Das Video ist noch deaktiviert, damit keine unerwünschte Datenübertragung zu Youtube stattfindet. Zur Aktivierung bitte auf das Vorschaubild/Video-Link klicken. Damit werden Daten übermittelt, zu deren Art, Umfang und Verwendungszweck wir keineAuskünfte geben können.
---
NOTE: The video is still deactivated so that no unwanted data transfer to YouTube takes place. To activate, please click on the preview image / video link. This transmits data about the type, extent and purpose of which we cannot provide any information.
---

Die Gipfel der toskanischen Berge in Italien rufen mit einem genialen Gelände vom 8. bis 10. Juli zur vierten Runde der FIM Hardenduro Weltmeisterschaft. Und genau ihr seid diejenigen, die sich den Traum einer Teilnahme bei einem WM-Lauf in der Amateur-Klasse erfüllen können.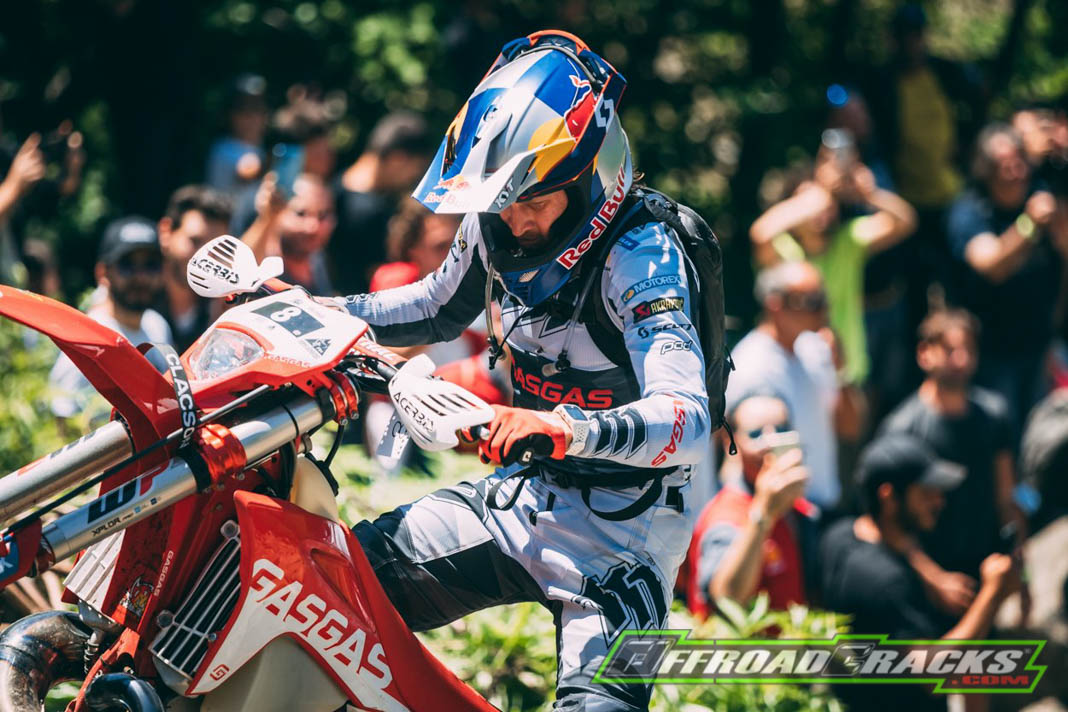 Diese Veranstaltung findet in dem spektakulären Skigebiet von Abestone statt und bietet eine unvergleichliche Landschaft, idyllische Berggipfel und alle Schwierigkeitsgrade an Waldwege, die das Herz der Hardenduro-Fahrer höher schlagen lässt. Zusammen mit der unglaublichen Atmosphäre unter den Fahrern und Fans sowohl im Fahrerlager als auch in der Stadt hat es sich schnell als Pflichtveranstaltung für eingefleischte Hardenduristen mit unterschiedlichstem Fahrkönnen etabliert.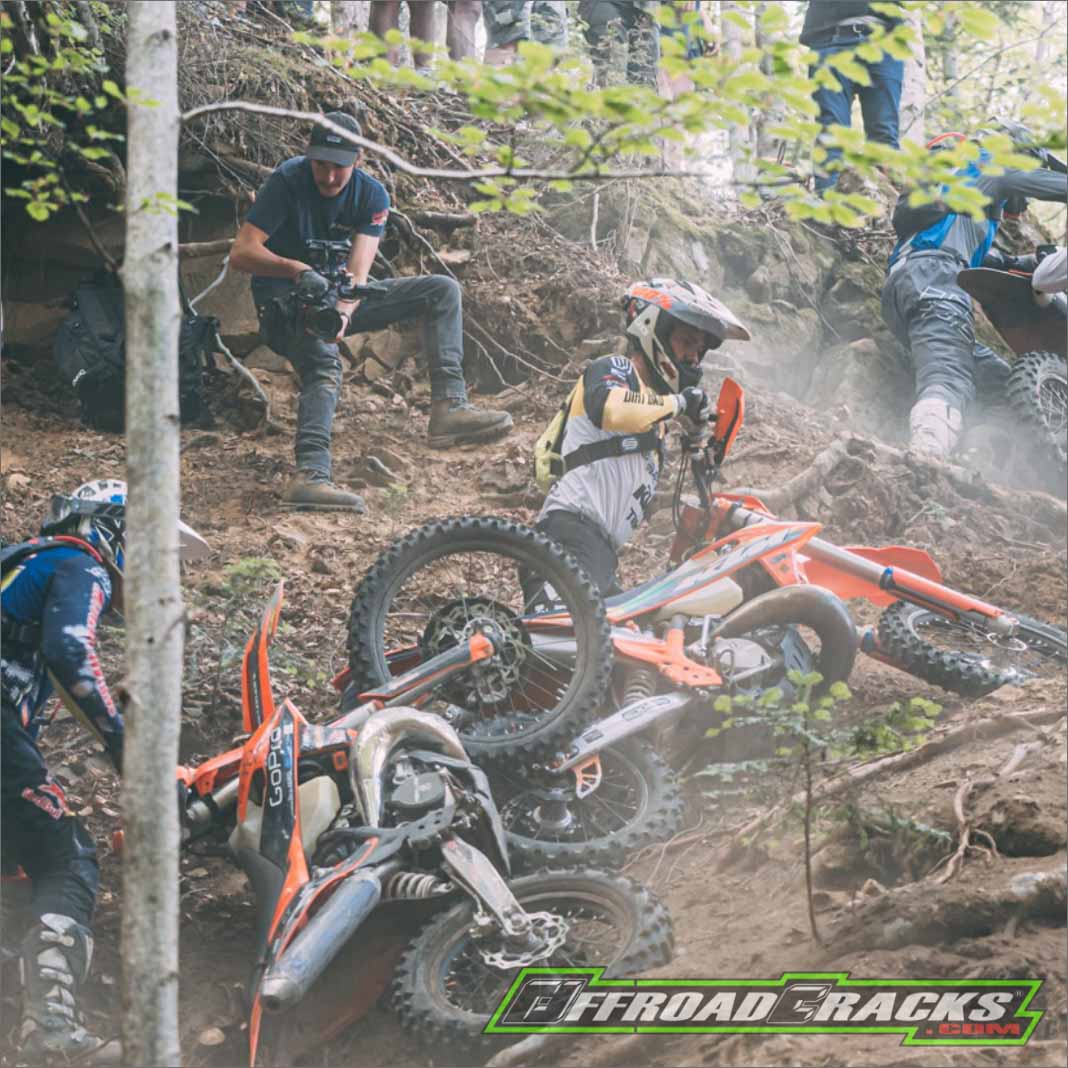 Mit dem Ziel der Organisatoren, die Dinge für die Pro-Klasse anspruchsvoll, aber auch für Amateure unterhaltsam zu halten, verspricht die diesjährige Veranstaltung noch mehr. Ein echtes Sommer Special, das ihr euch nicht entgehen lassen solltet! Das Rennen geht über zwei Tagen, aber die Teilnehmer können dank einer Trainingsmöglichkeit am Freitagnachmittag bereits die fulminanten Berge in der Toskana zum Kennenlernen erkunden.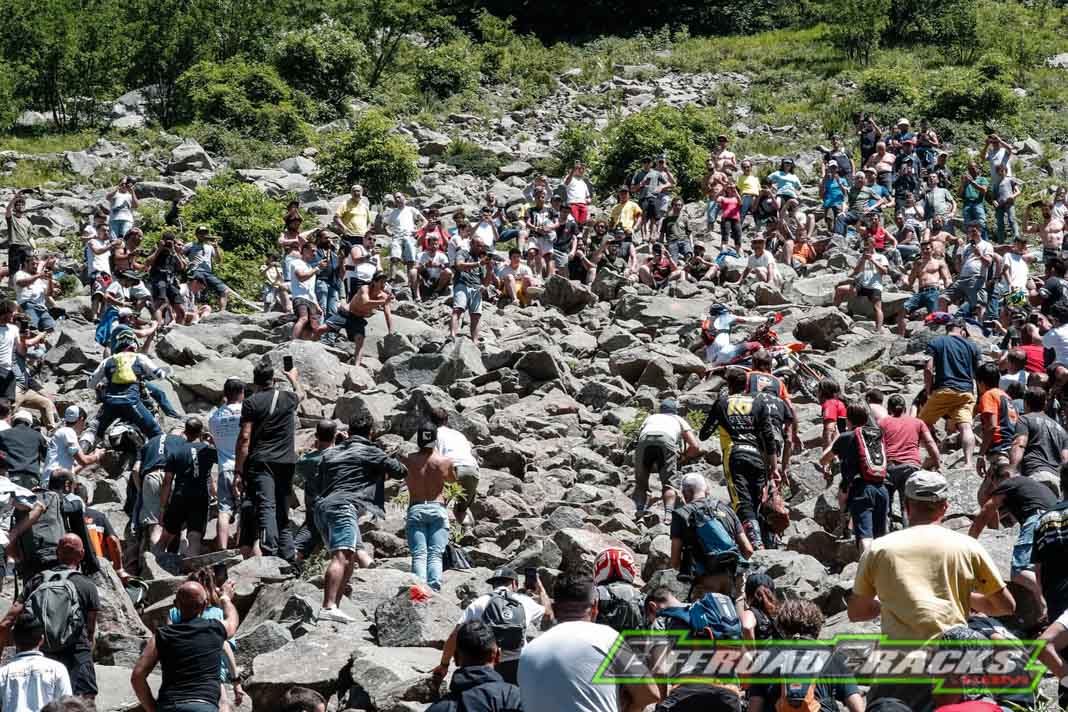 Am Samstag beginnt dann das Rennen mit der JUST1-Qualifikation. Ein unterhaltsamer 15 Kilometer langer Kurs wird zweimal morgens (Q1) und zweimal nachmittags (Q2) gefahren, wobei die Kombination der schnellsten Rundenzeit aus Q1 und Q2 für das Rennen am Sonntag zählt.
Die Top-30-Fahrer erreichen am Sonntagnachmittag das große Liqui-Moly-Finale, während die Fahrer außerhalb der Top-30 am Sonntagmorgen das zweistündige MITAS-Finale bestreiten. Als zusätzlichen Bonus erhalten die Top 16 der JUST1-Qualifikation die Chance, am Samstagabend am Straight Rhythm Shootout teilzunehmen.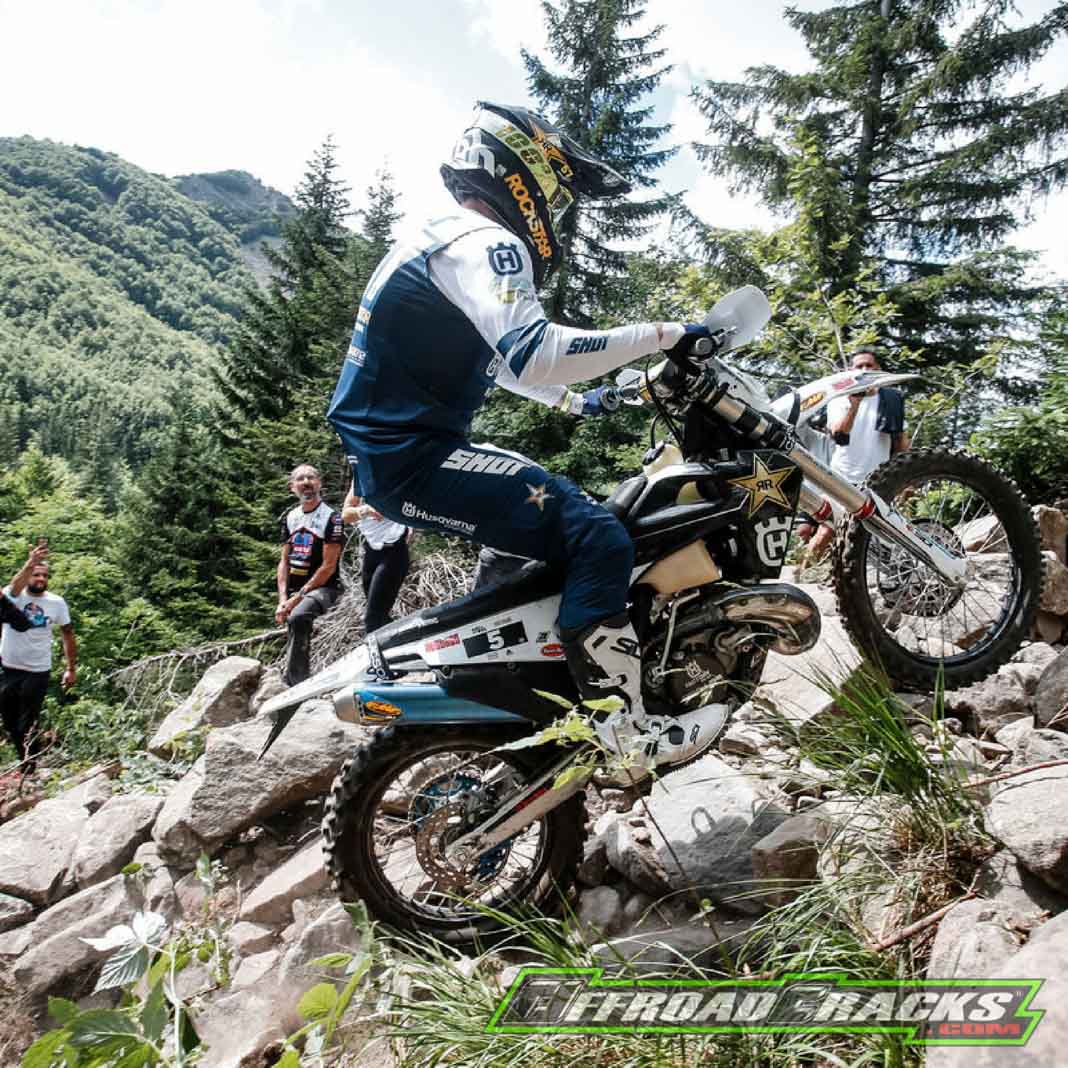 Anmeldungen sind für das Red Bull Abestone ab sofort möglich. Um mehr Amateurfahrer zur Teilnahme zu ermutigen, bieten die Organisatoren Gruppen von fünf Personen einen kostenlosen Eintritt an. Richtig, melde dich mit fünf deiner Freunde an und es muss nur für vier das Nenngeld bezahlt werden, und die WM-Teilnahme ist kein Traum mehr!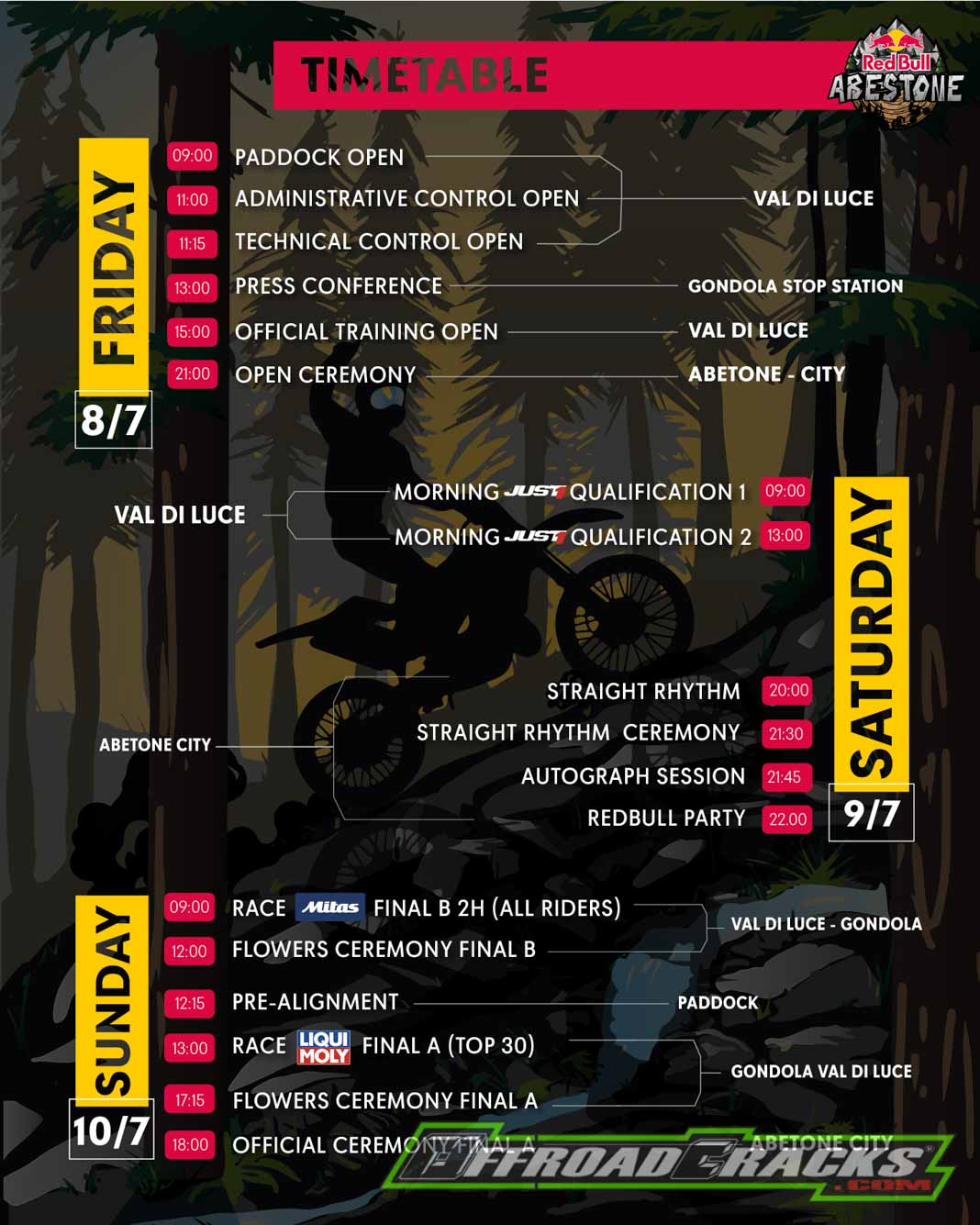 Die Registrierung endet am 1. Juli – hier registrieren: www.abestone.it
Nenngeld:

300 Euro je Fahre

r – ab 5 Fahrer müssen nur 4 zahlen
Unterkünfte: LINK
Regularien: LINK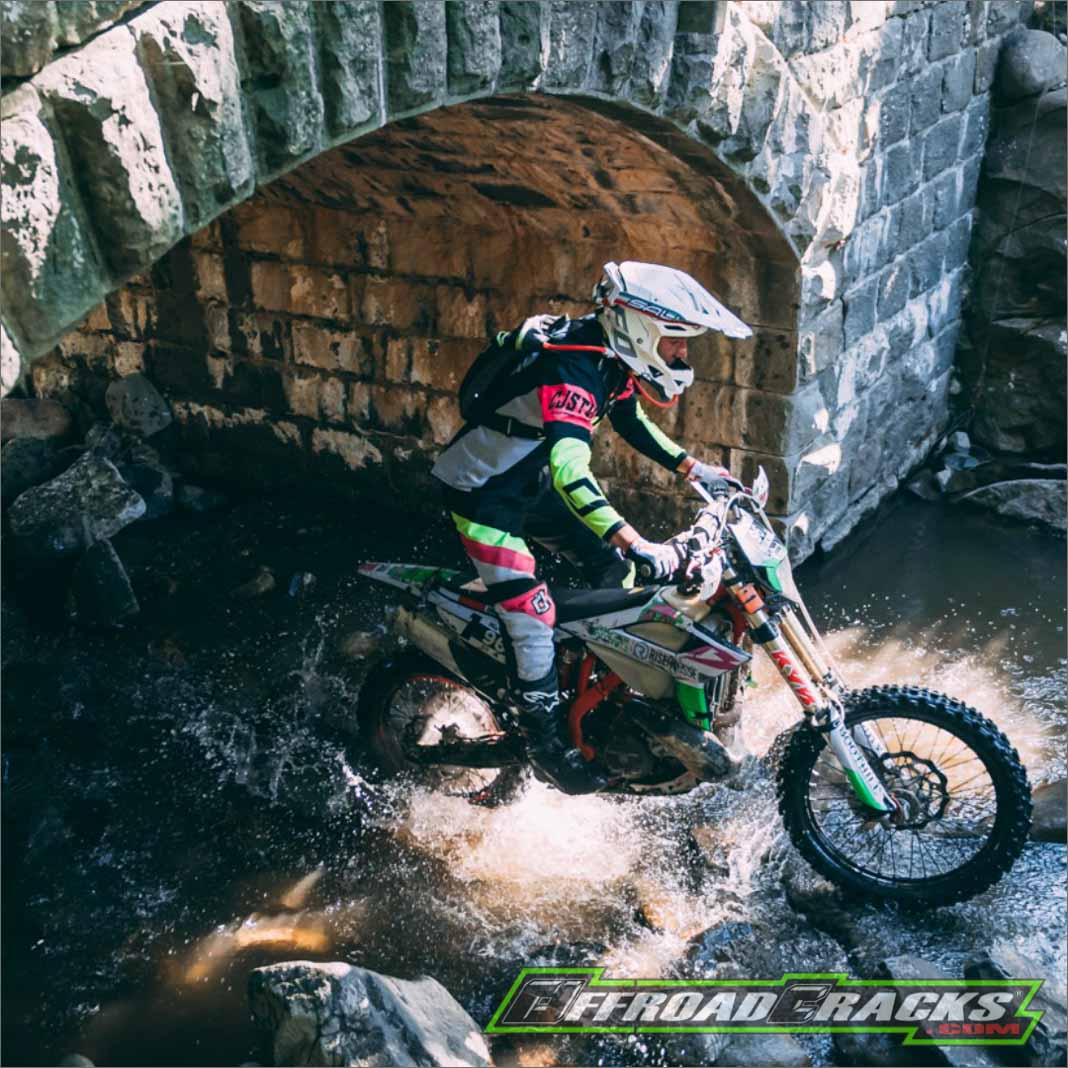 2022 FIM Hard Enduro World Championship
Round 1: Minus 400 – Israel, April 5/6/7
Round 2: Xross Hard Enduro Rally – Serbia, May 18/19/20/21
Round 3: Red Bull Erzbergrodeo – Austria, June 16/17/18/19
Round 4: Red Bull Abestone – Italy, July 9/10
Round 5: Red Bull Romaniacs – Romania, July 26/27/28/29/30
Round 6: Red Bull TKO – USA, August 13/14
Round 7: Red Bull Outliers – Canada, August 27/28
Round 8: Hixpania Hard Enduro – Spain, October 7/8/9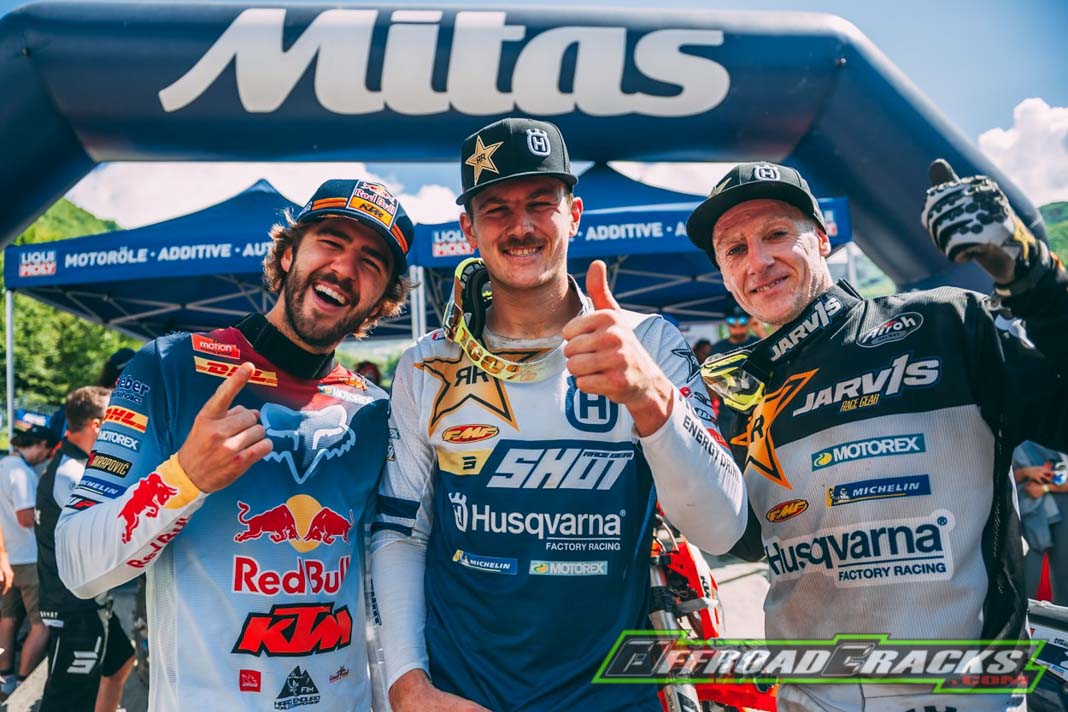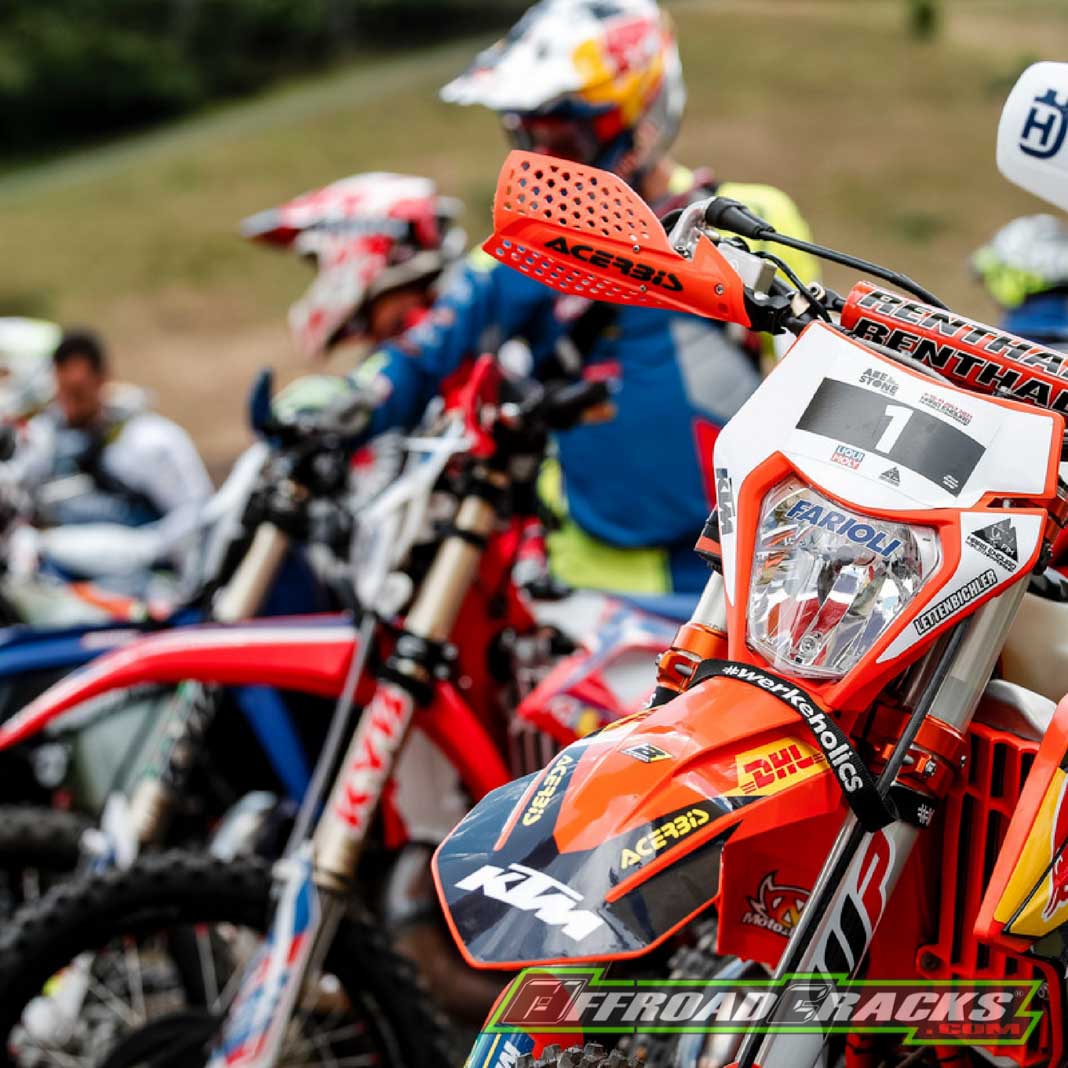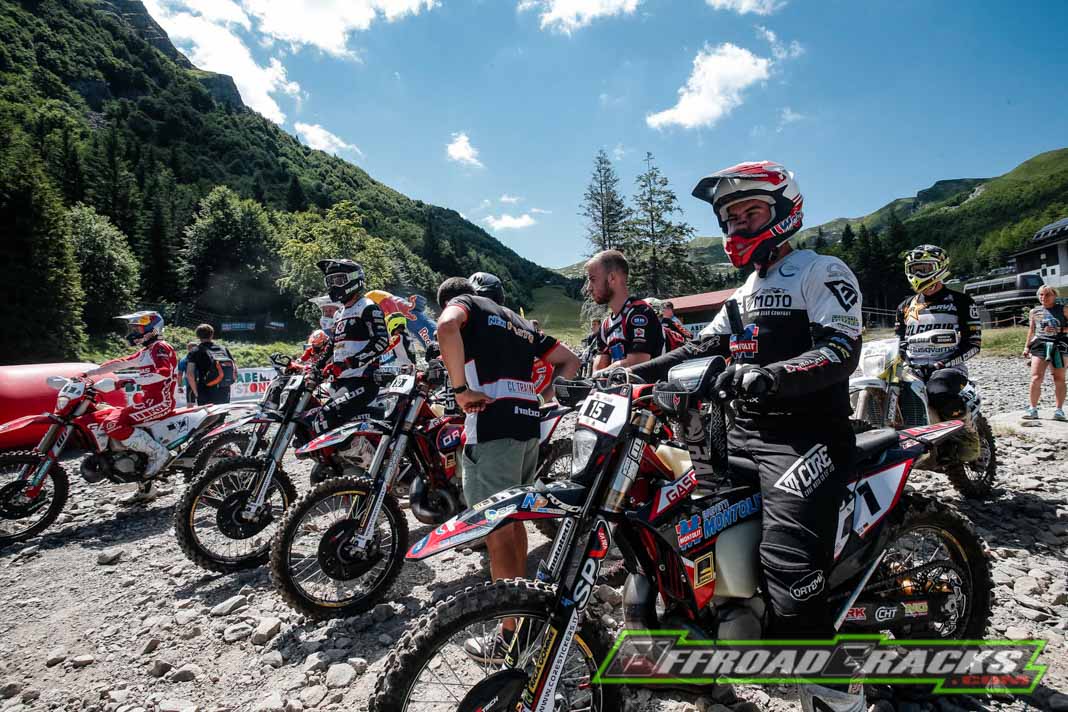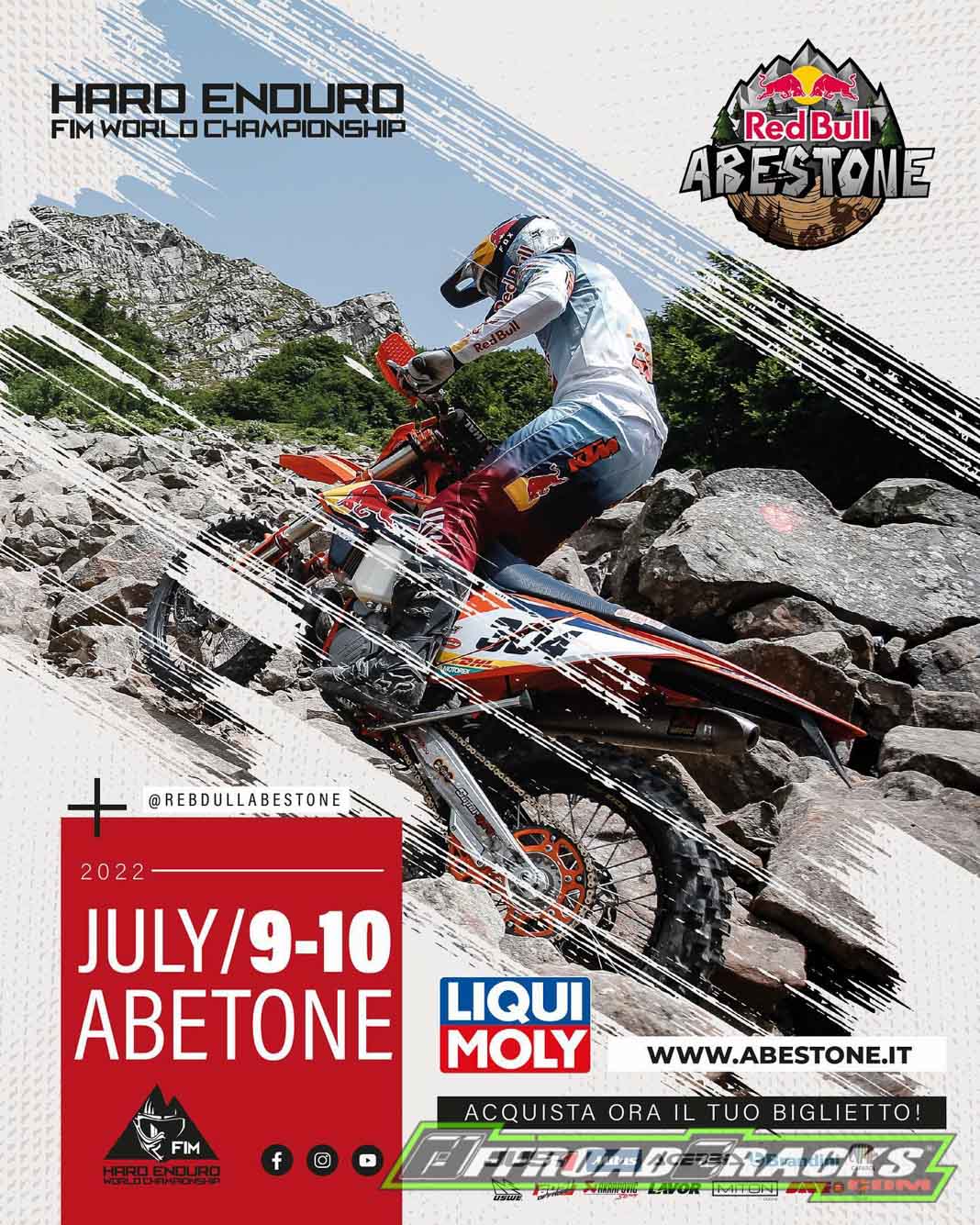 ---

The peaks of the Tuscan mountains in Italy call for the fourth round of the FIM Hardenduro World Championship from July 8th to 10th with a brilliant terrain. And you are exactly the ones who can fulfill their dream of participating in a World Championship race in the amateur class.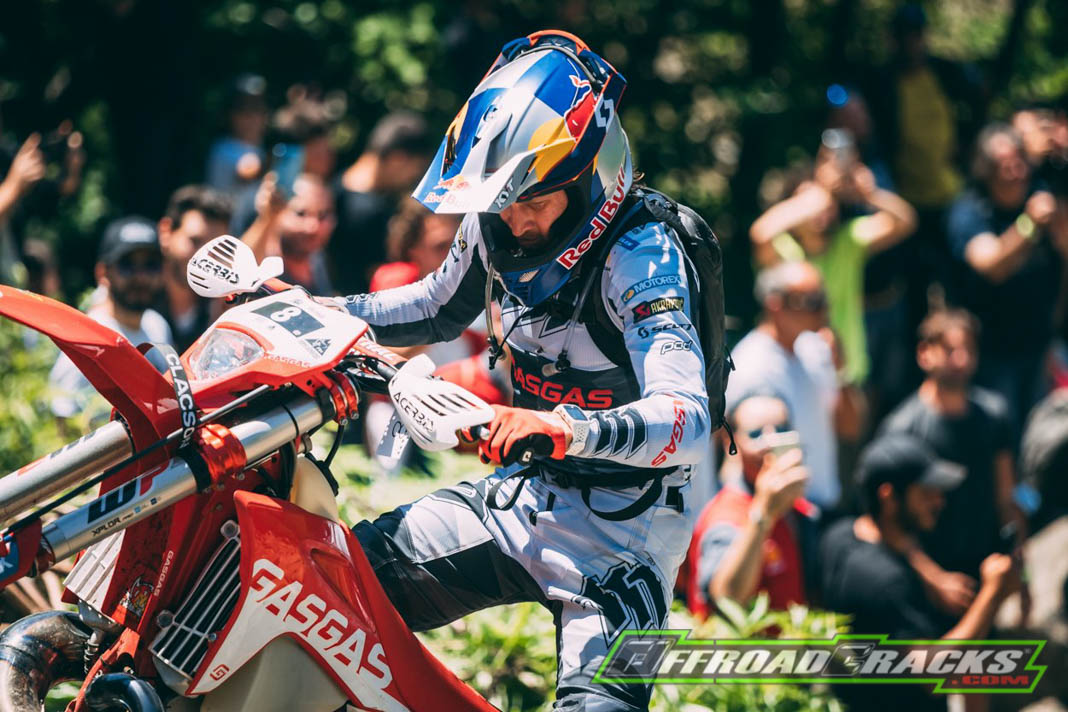 This event takes place in the spectacular ski area of ​​Abestone and offers an incomparable landscape, idyllic mountain peaks and forest trails of all levels of difficulty, which makes the heart of the hard enduro driver beat faster. Coupled with the incredible atmosphere among the riders and fans both in the paddock and around town, it has quickly established itself as a must-attend event for die-hard hard endurists of all skill levels.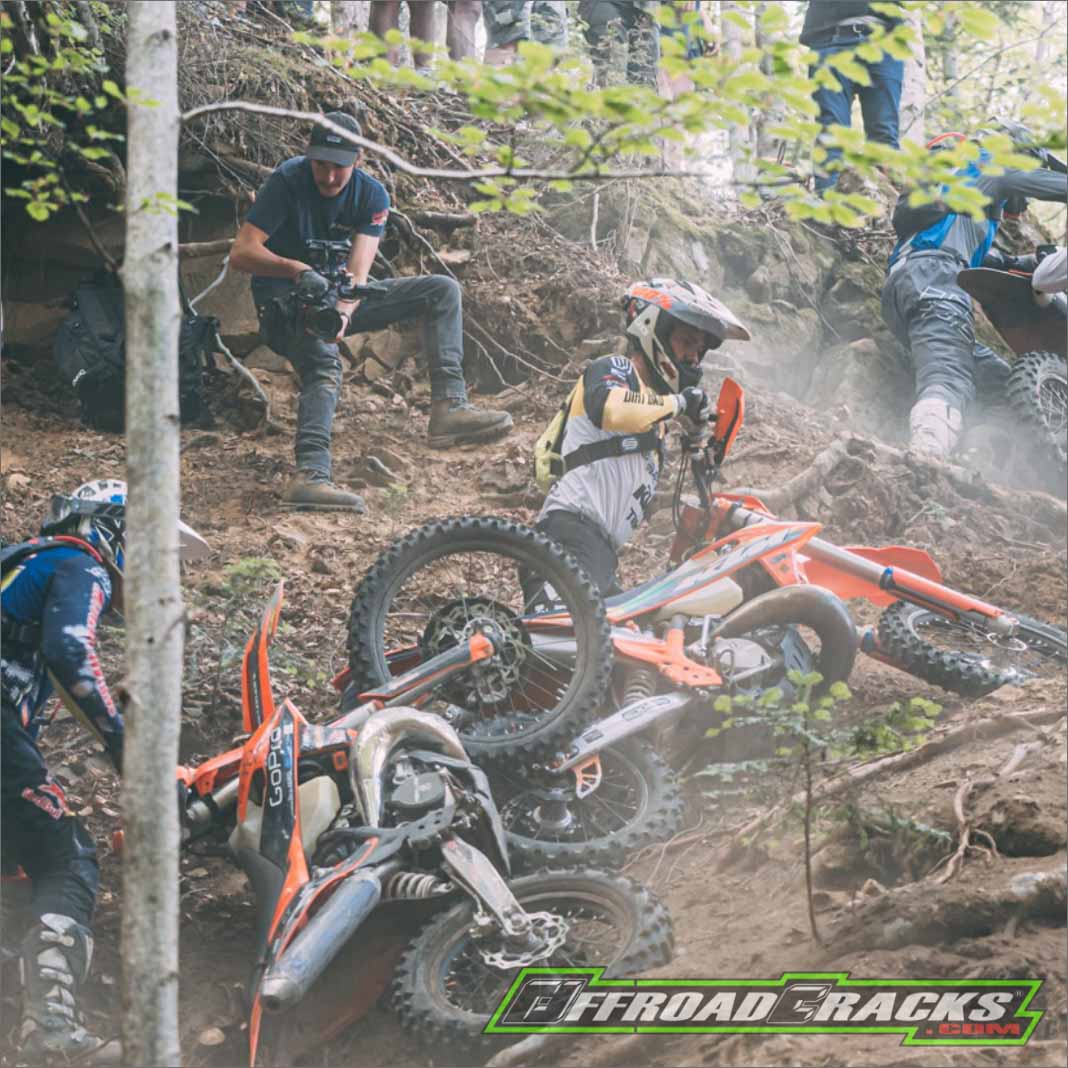 With the organizers aiming to keep things challenging for the pro class but also fun for amateurs, this year's event promises even more. A real summer special that you shouldn't miss! The race lasts two days, but thanks to a training opportunity on Friday afternoon, the participants can already explore the brilliant mountains in Tuscany to get to know them.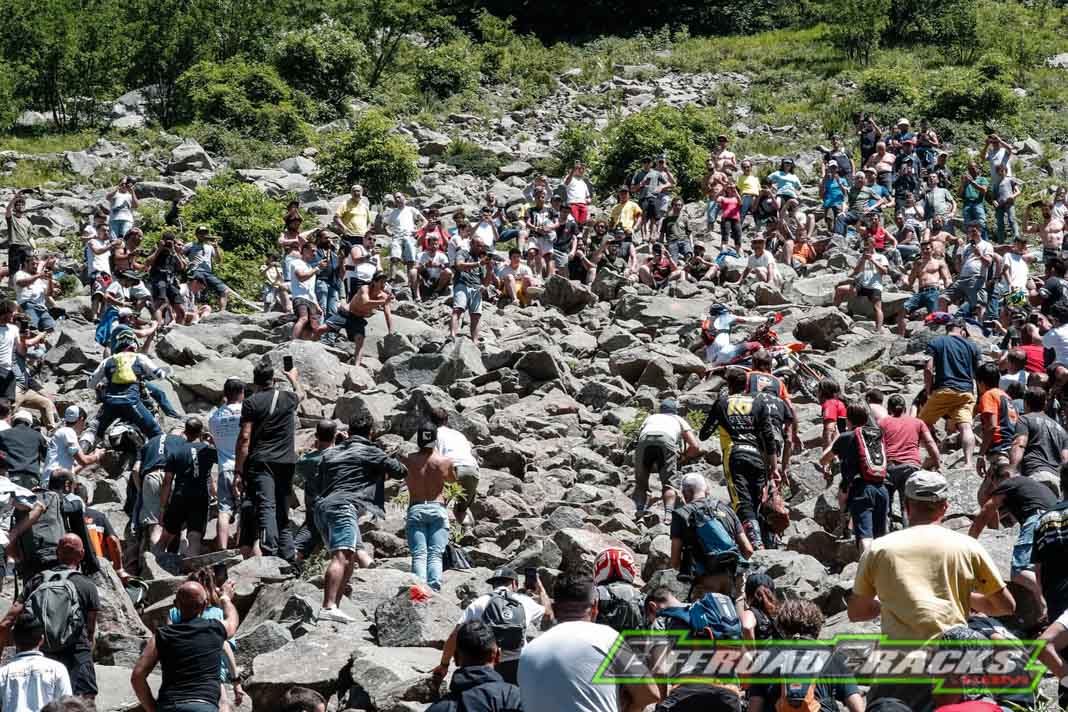 The race then begins on Saturday with the JUST1 qualification. A fun 15km circuit will be run twice in the morning (Q1) and twice in the afternoon (Q2), with the combination of the fastest lap time from Q1 and Q2 counting for Sunday's race.
The top 30 riders advance to the Liqui-Moly grand finale on Sunday afternoon, while riders outside the top 30 compete in the two-hour MITAS finale on Sunday morning. As an added bonus, the top 16 in JUST1 qualifiers will get a chance to compete in the Straight Rhythm Shootout on Saturday night.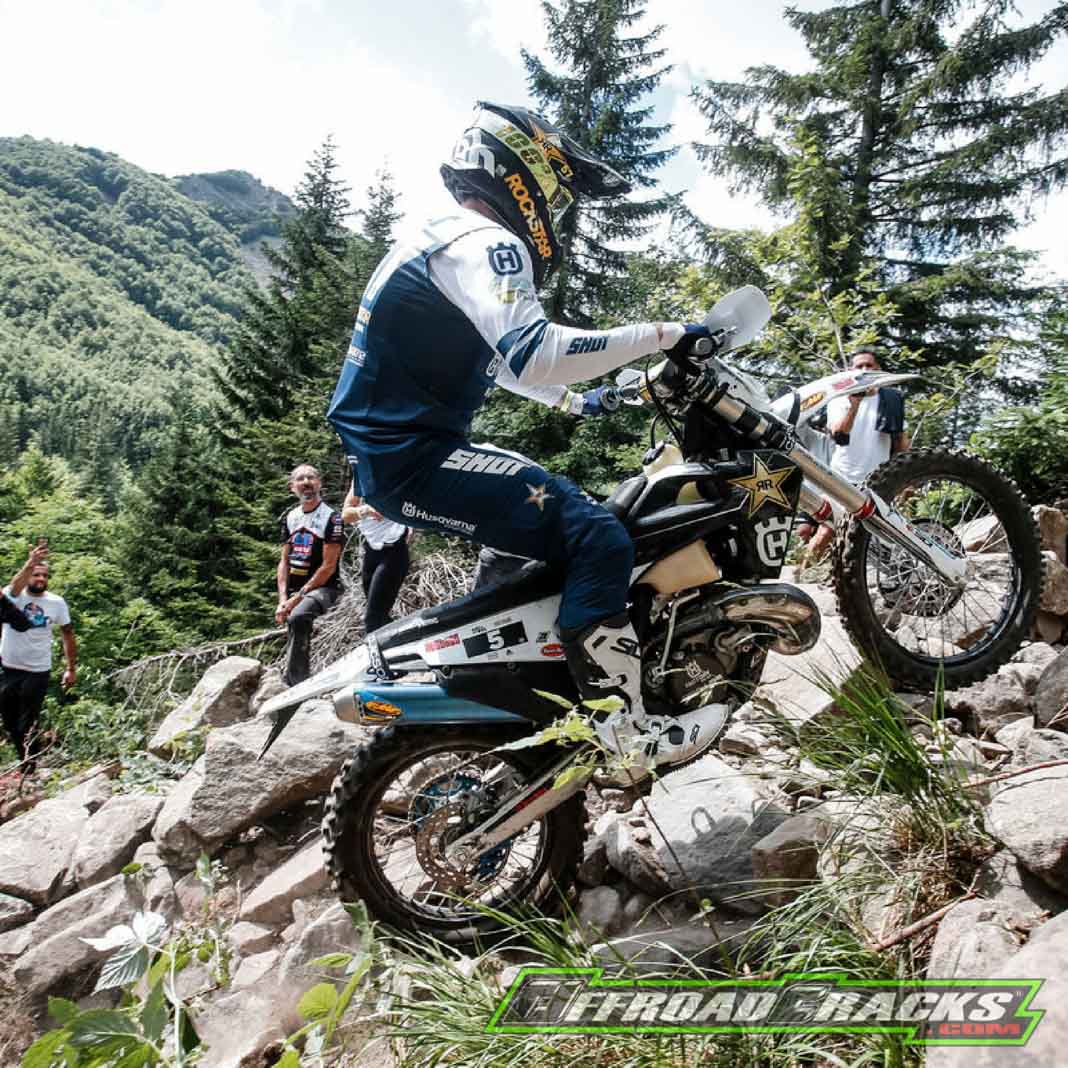 Registrations for the Red Bull Abestone are now open. To encourage more amateur riders to participate, the organizers are offering free entry to groups of five. That's right, register with five of your friends and you only have to pay the entry fee for four, and participating in the World Cup is no longer a dream!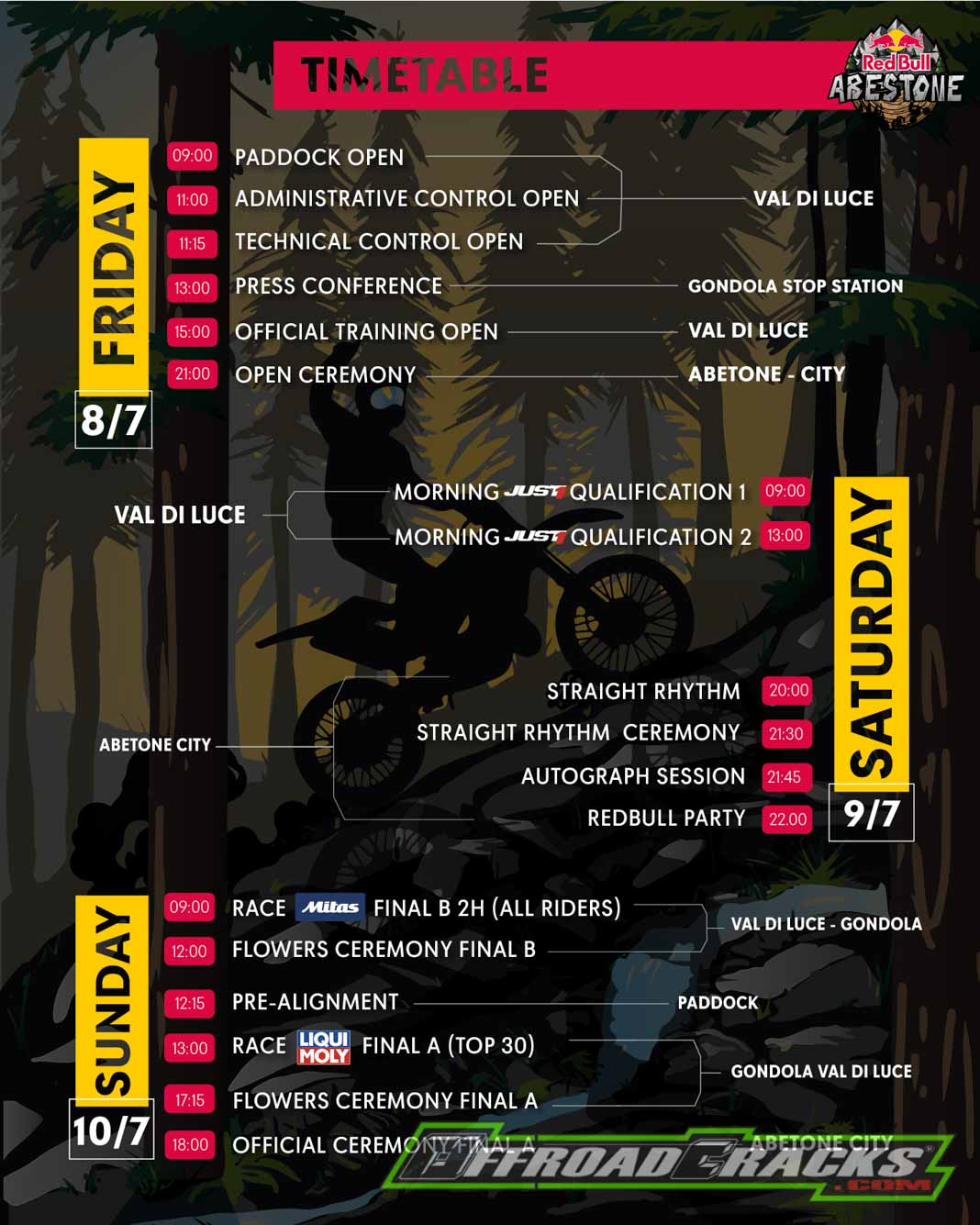 The registration ends at 1th of July: www.abestone.it
Entry fee:

300 euros

per rider – from a group of 5 drivers only 4 have to pay
Hotels: LINK
Regulations: LINK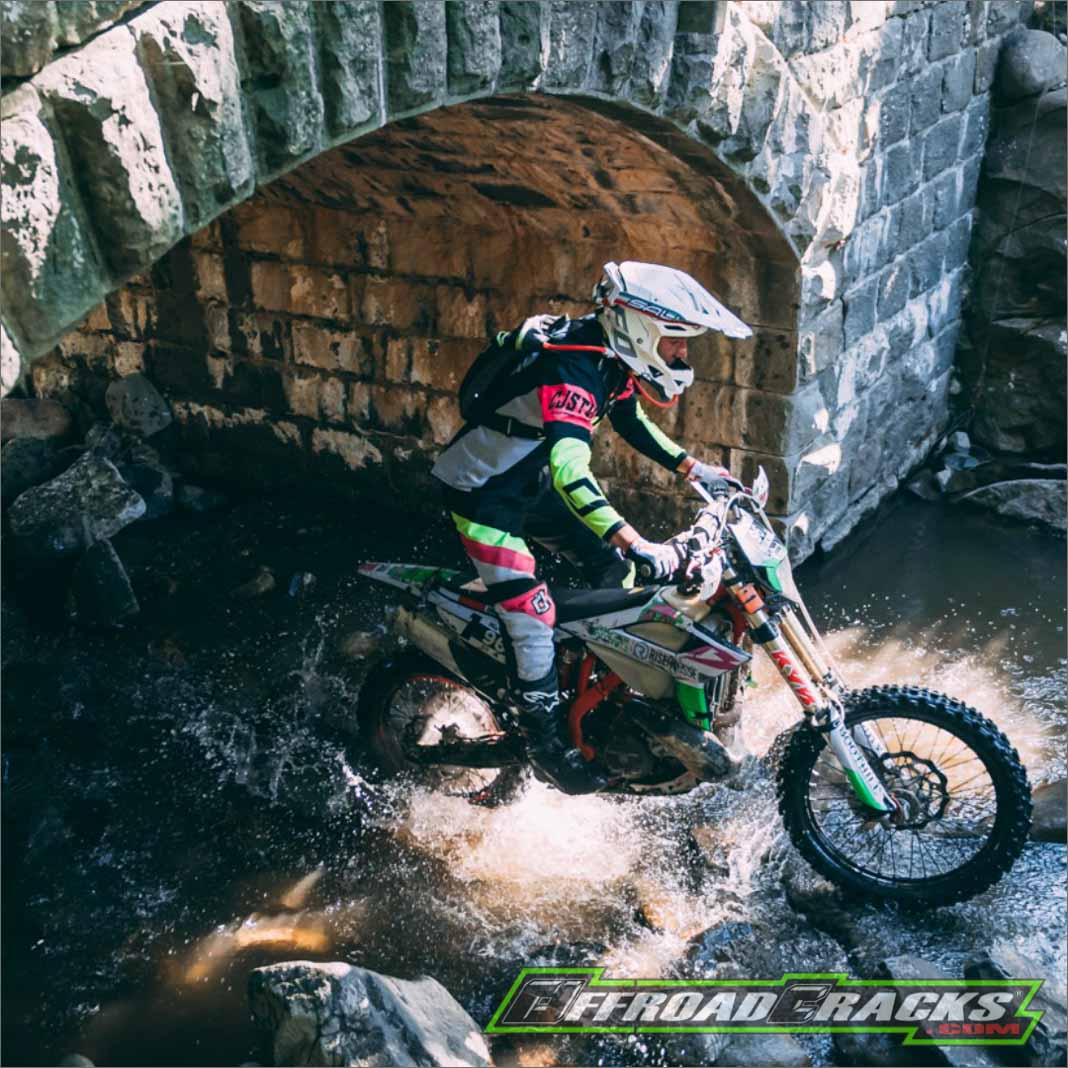 2022 FIM Hard Enduro World Championship
Round 1: Minus 400 – Israel, April 5/6/7
Round 2: Xross Hard Enduro Rally – Serbia, May 18/19/20/21
Round 3: Red Bull Erzbergrodeo – Austria, June 16/17/18/19
Round 4: Red Bull Abestone – Italy, July 9/10
Round 5: Red Bull Romaniacs – Romania, July 26/27/28/29/30
Round 6: Red Bull TKO – USA, August 13/14
Round 7: Red Bull Outliers – Canada, August 27/28
Round 8: Hixpania Hard Enduro – Spain, October 7/8/9