Rally Breslau 2021 – Review / Rückblick
---
HINWEIS: Das Video ist noch deaktiviert, damit keine unerwünschte Datenübertragung zu Youtube stattfindet. Zur Aktivierung bitte auf das Vorschaubild/Video-Link klicken. Damit werden Daten übermittelt, zu deren Art, Umfang und Verwendungszweck wir keineAuskünfte geben können.
---
NOTE: The video is still deactivated so that no unwanted data transfer to YouTube takes place. To activate, please click on the preview image / video link. This transmits data about the type, extent and purpose of which we cannot provide any information.
---

Aufgrund der komplizierten Gesamtsituation in Europa und des detaillierten Prozesses der Verwaltung und Validierung von Dokumenten unter den aktuellen Umständen musste RBI Sport – die Organisatoren der Rallye Breslau – bis jetzt mit der Kommunikation warten. Es gibt jedoch gute Nachrichten und neue Terrains, die großartige Erinnerungen an die Wurzeln der Breslau wachrufen werden.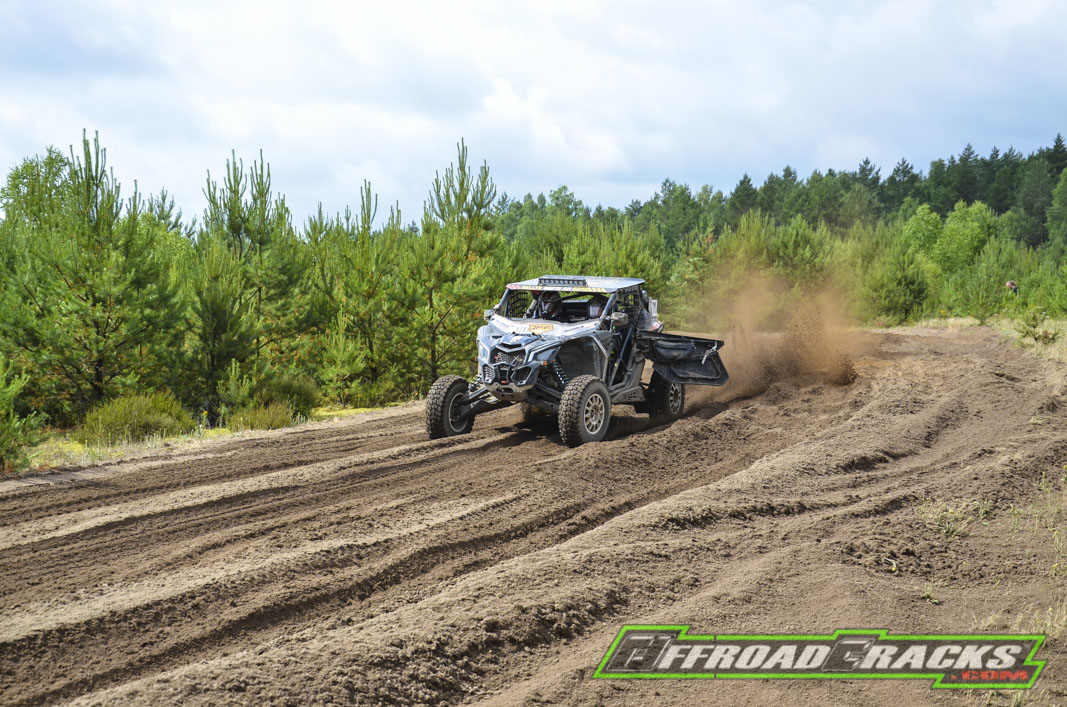 Die Rallye Breslau ist mit fast 30 Jahren Geschichte und Tradition der größte Treffpunkt von Offroadern in Europa, die die selbe Leidenschaft teilen und denselben Prinzipien folgen. Bereits drei Generationen von Wettkämpfern treffen sich jedes Jahr Ende Juni in Polen und stellen sich der großen Breslauer Herausforderung. Aber 2022 wird eine ganz besondere Ausgabe, die außergewöhnliche Rallye-Strecken bieten wird, die seit 2009 nicht mehr gefahren wurden und mit Elementen, die nur Breslauer Spezialitäten sind. Für viele Teilnehmer und ORGA-Mitglieder wird es wie eine Reise durch die Zeit sein und viele Erinnerungen werden wieder lebendig.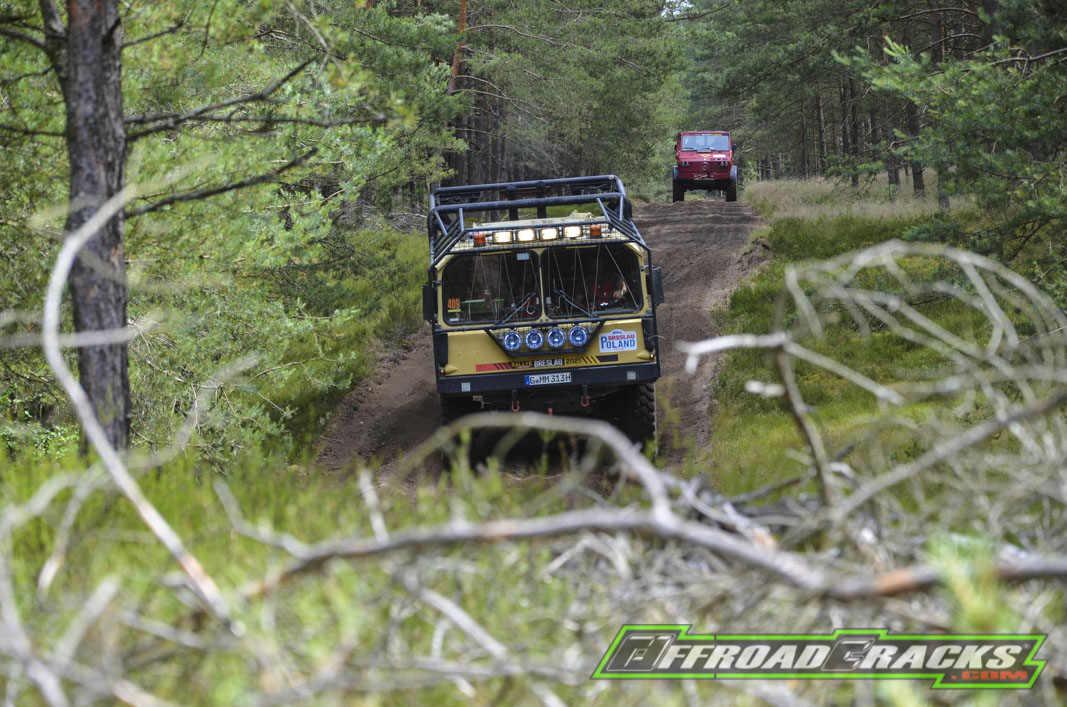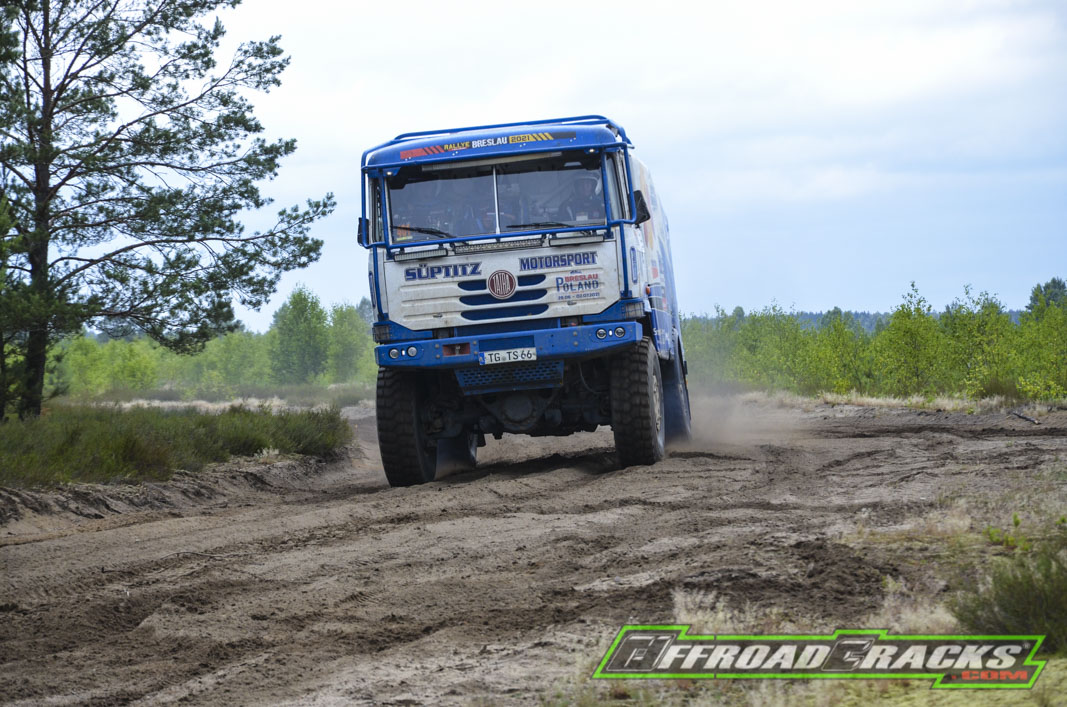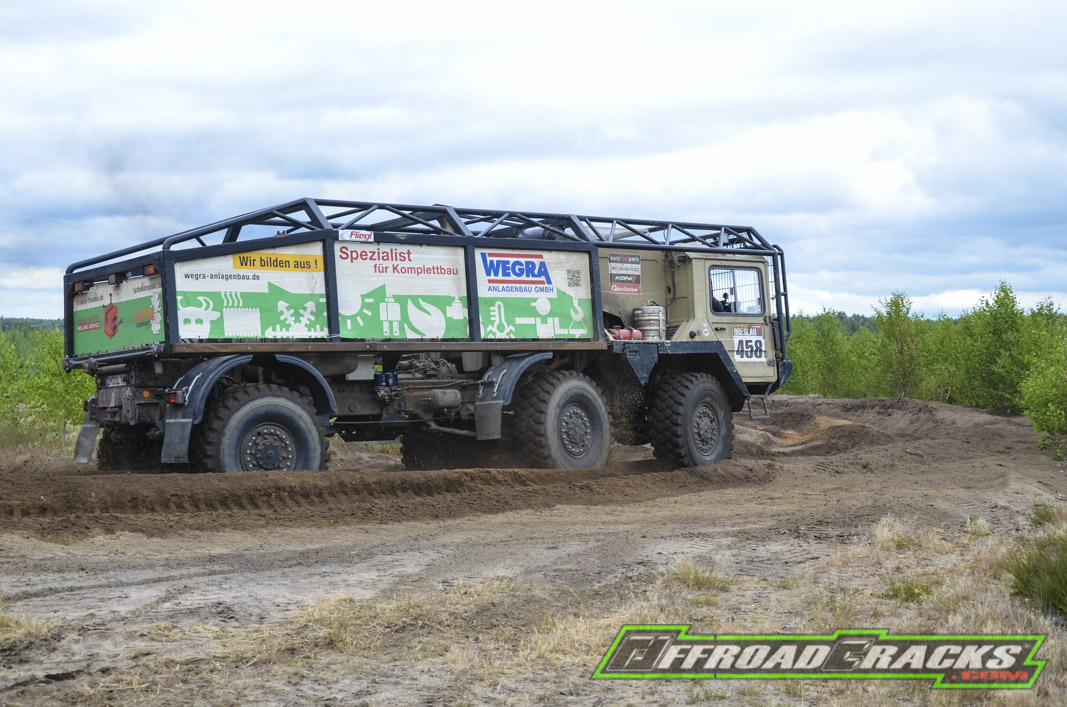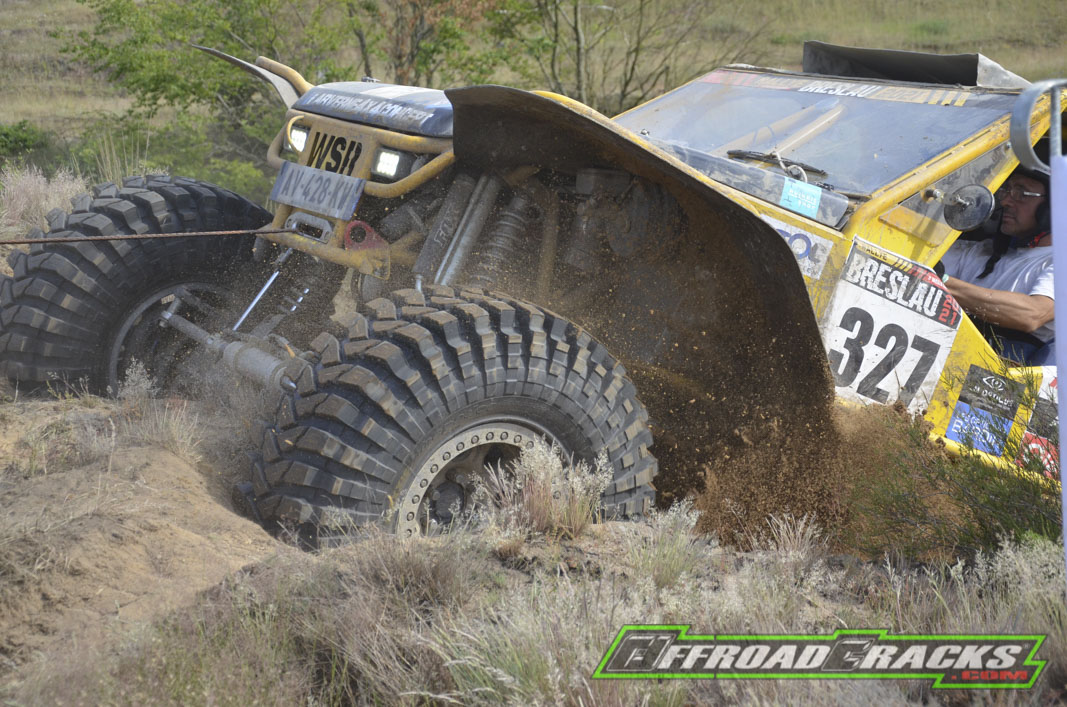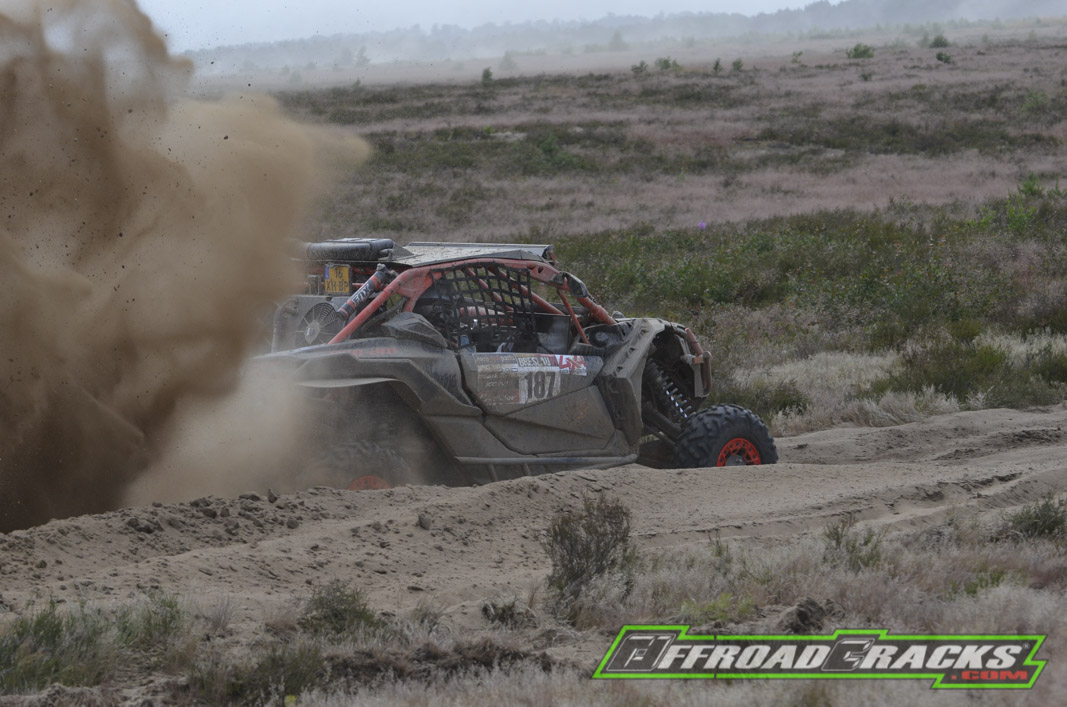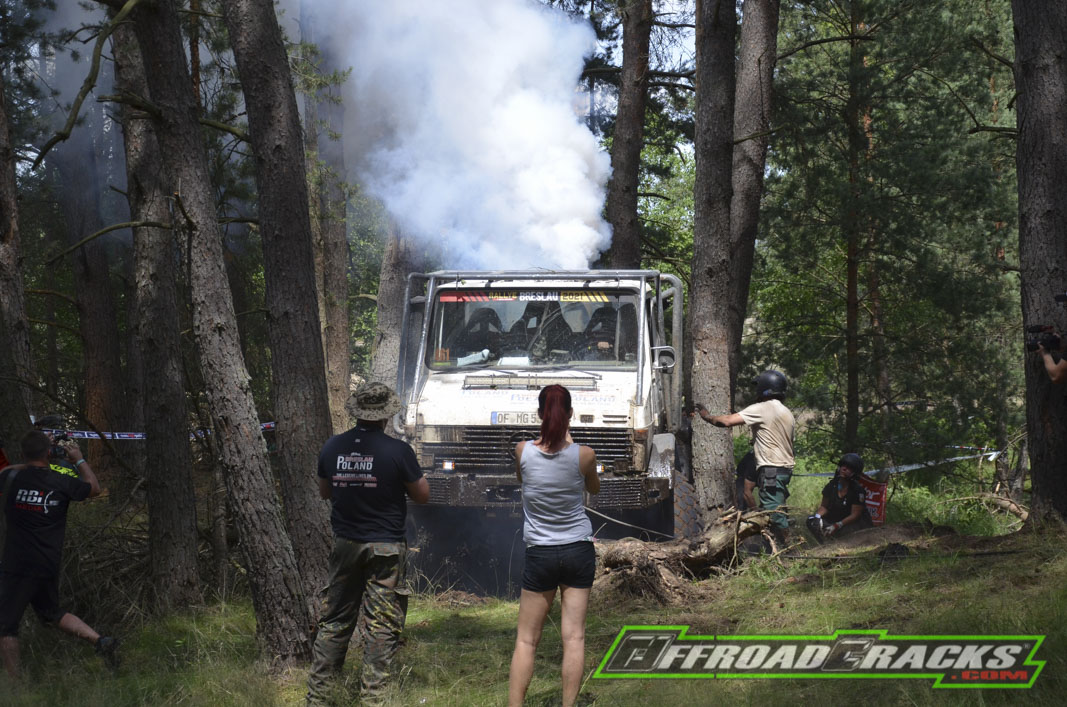 Die Rallye Breslau 2022 startet in der Stadt Zagan. Das Rennen hat eine lange Partnerschaft mit der Stadt Zagan und beide Seiten freuen sich, dies zu feiern. Der feierliche Start findet am Sonntag, 26. Juni, im Herzen der Stadt vor dem Gemeindehaus statt. Außerdem findet am Sonntag direkt nach dem zeremoniellen Start die Qualifying-Etappe auf einem stadtnahen Gelände statt und bestimmt die Startreihenfolge für die erste Rallye-Etappe. Gemäß dem vor wenigen Wochen veröffentlichten Rallye-Programm ist die Fahrerbesprechung für Samstagabend, den 25.06. Am Montag, den 27. und Dienstag, den 28. Juni wird die Rallye nur über streng erlaubte Strecken auf Militärpolygonen in der Region Zagan führen. Es ist ein echter Gewinn für die RBI, dass Alex Kovatchev und seine Crew die Genehmigungen für diese Gebiete erhalten haben. Bei den Teilnehmern, die vor 12-15 Jahren die Rallye Breslau gefahren sind, werden sicher tolle Erinnerungen wach. Der Wettbewerb berührt wieder die Wurzeln des Rennens. Die Routen sind schnell und schwierig für die Navigation. Leider war aufgrund der ständigen Armeeübungen, sehr oft Tag und Nacht, der Zutritt zu Terrains, in denen sich die extreme Kategorie zu Hause fühlen würde, nicht gestattet. Aber sicherlich werden sie die gewaltige Kraft der polnischen Sahara und die schwierigen Panzerstraßen genießen, was einen glücklich und erleichtert macht, wenn man das Ziel erreicht. Es wird ein Kampf der Titanen, seien Sie sich dessen sicher. Am Mittwoch, den 29. wird die Rallye nach Drawsko Pomorskie verlegt, dasselbe große Polygon, aber ein neues Biwak. Denken Sie daran, dass dieses Gebiet derzeit voller Militärkräfte ist und es erneut eine große Herausforderung war, die richtige Route für die Rallye zu finden. Am Mittwochnachmittag wird Etappe 3 mit 2 selektiven Abschnitten von je ca. 80 km gefahren. Die schnellen und mittleren werden noch bei Tageslicht ins Ziel kommen, aber die langsamsten und diejenigen mit technischen Problemen haben eine kurze Nacht bis zum Start von Leg 4 am nächsten Tag. Aber das ist nicht die Nachtetappe, diese steht noch bevor. Am Donnerstag, 30., startet das Rennen mit Leg 4, die 2 selektive Abschnitte beinhaltet und am Abend die Night Stage rocken wird. Die Breslau war schon immer eine Herausforderung für alle, die sich trauten, sie zu fahren. Es ist alles andere als einfach und die RBI pflegt die Tradition seit langem. Aber gerade deshalb ist es ein besonderes Ereignis, das Narben und Erinnerungen fürs Leben hinterlässt. Und wenn Sie einmal schwach und verzweifelt sind, weil Sie nicht viel geschlafen haben, denken Sie nur an die Breslauer ORGA, die von einer Rallye zur anderen nicht jünger wird und vom ersten bis zum letzten im Einsatz sein muss. Aber es sind wir alle Rally People, die die lange Tradition bewahren und für Erinnerungen arbeiten. Der Freitag beginnt eigentlich mit dem Zieleinlauf der Night Stage und dem guten alten Lied von Uriah Heep aus dem Jahr 1972 'Juli Morgen'. Dem Sonnenaufgang begegnen die Teilnehmer bei einer Tasse belebendem Kaffee und den Erwartungen an den Abschlusstag der Breslau. Leg 5 wird nur einen selektiven Abschnitt haben, der dieses Jahr das letzte Sahnehäubchen auf den Kuchen setzen wird. Kurz vor Ende der Wertungsprüfung werden die Strecken der Bikes/Quads und Autos/SSVs, natürlich inklusive der Trucks, zusammengeführt und bringen alle ins letzte Ziel. An diesen wohlverdienten und von allen geträumten Moment wird ein Bild mit der Finisher-Medaille unter dem Breslauer Bogen erinnern und das alles direkt im Rallye-Biwak. Verpassen Sie diesen großartigen Moment nicht! Die Siegerehrung findet ebenfalls am Freitag nach Bühnenschluss statt. Es wird wieder eine Discovery-Kategorie geben, in der ein Dutzend Enthusiasten den Geist von Breslau spüren werden, aber ohne Zeitdruck. Der Rally Guide mit weiteren Details wird diese Woche herausgegeben.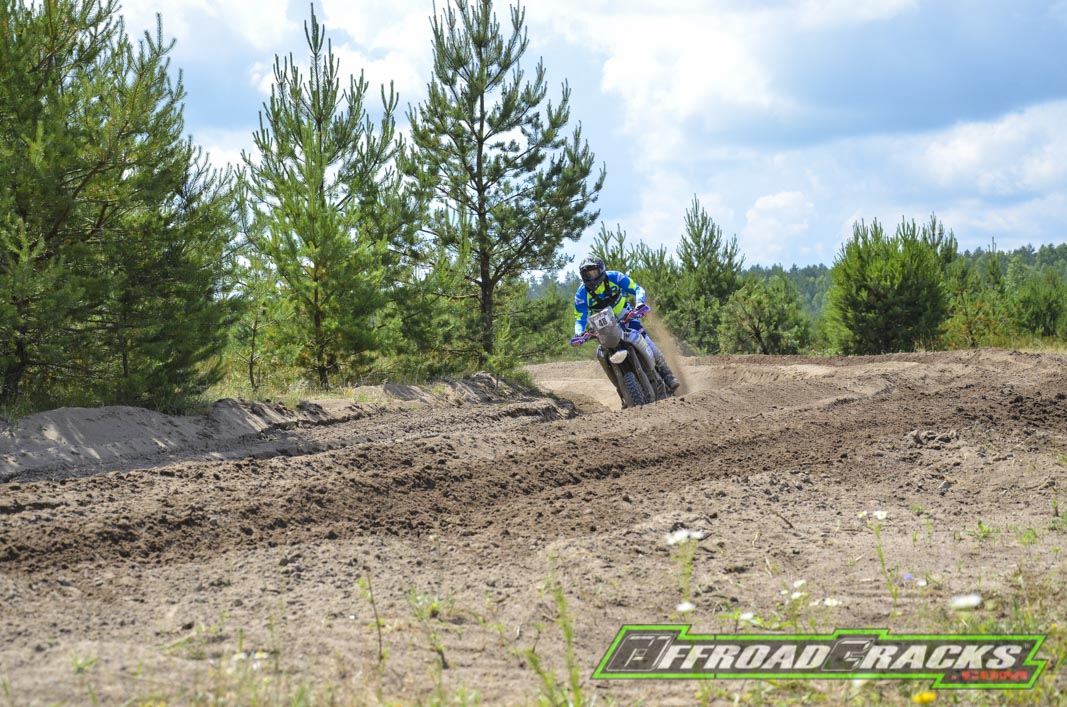 Program overview:
24.06 Friday – 26.06 Sunday: Administrative Check and Scrutineering
25.06 Saturday 21:00: Drivers Briefing
26.06 Sunday 13:00: Ceremonial Start & Qualifying Stage
27.06 Monday: Leg1 Zagan-Swietoszow
28.06 Tuesday: Leg 2 Zagan-Swietoszow
29.06 Wednesday: Moving to Bivouac 2 and Leg 3 Drawsko
30.06 Thursday: Leg 4 with Night Stage Drawsko
01.07 Friday: Leg 5 Drawsko
---

Due to the complicated overall situation in Europe and the detailed process of administration and validation of documents in the current circumstances, RBI Sport – the organizers of Rallye Breslau, had to wait until now with the communication. However, there are good news and new terrains which will bring back great memories from the roots of the Breslau.
Rallye Breslau, with almost 30 years of history and traditions, is the biggest meeting point of off-roaders in Europe, who share the same passion and follow the same principles. Already three generations of competitors meet in Poland every year at the end of June and go for the great challenge of the Breslau. But 2022 will be a very special edition, which will offer extraordinary rally routes that have not been driven since 2009 and with elements that are specialty of the Breslau only. For many competitors and ORGA members it will be like travel
back through time and many memories will become alive again.
Rallye Breslau 2022 will start in the city of Zagan. The race has long partnership with the city of Zagan and both sides are happy to celebrate it. The ceremonial start will take place in the heart of the city, in front of the municipality building on Sunday, 26th June. Also, on Sunday, right after the ceremonial start, the qualifying stage will take place on a terrain close to the city and will determine the starting order for the first rally leg. As per the rally program issued few weeks ago, the drivers briefing is planned for Saturday evening, 25.06. On Monday, 27th and Tuesday, 28th June the rally will go only through strictly permitted routes on military polygons in the region of Zagan. It is a true win for RBI, that Alex Kovatchev and his crew got permissions for these areas. For sure great memories will be awaken for the competitors who drove Rallye Breslau 12-15 years ago. The competition will touch again the roots of the race. Routes will be fast and tricky for navigation. Unfortunately, due to the permanent army trainings, very often day and night, the access to terrains where the extreme category would feel at home, was not permitted. But for sure they will enjoy the mighty power of the Polish Sahara and the difficult tank roads, making one feel happy and relieved when reaching the finish. It will be a battle of the titans, be sure about it. On Wednesday, 29th the rally will move to Drawsko Pomorskie, same great polygon but a new bivouac. Keep in mind that this area right now is full of military forces and again it was a great challenge to find proper route for the rally. In the afternoon of Wednesday will be driven Leg 3 with 2 selective sections of about 80 km each. The fast and middle ones will finish still in daylight but the slowest and the ones with technical issues will have a short night till the start of Leg 4 on the next day. But that is not the night stage, this one is still to come. On Thursday, 30th the race will start with Leg 4, which contains 2 selective sections and in the evening the Night Stage will rock the place. The Breslau has always been a challenge for everyone who dared to drive it. It is everything else but easy and RBI maintain the tradition since a long time. But that's why it is a special event that leaves scars and memories for the lifetime. And if you ever feel weak and desperate because you haven't slept a lot, just think about the Breslau ORGA, who is not getting younger from one rally to the other and must be on duty from the first competitor to the last one. But its all of us Rally People who keep the long tradition and work for memories. The Friday will actually begin with the finish of the Night Stage and the good old song of Uriah Heep from 1972
"July Morning". The participants will meet the sunrise with a cup of reviving coffee and the expectations of the final day of the Breslau. Leg 5 will have only one selective section that will put the last cherry on the cake for this year. Short before the end of the special the routes of bike/quads and cars/SSVs, of course including the trucks will merge together and will bring everyone to the last finish. This moment, well deserved and dreamed by all, will be memorized by a picture with the finisher's medal under the Breslau arch and all this directly in the
rally bivouac. Don't miss this great moment! The prize giving ceremony will take place also on Friday after the stage is closed. There will be again a Discovery category, where a dozen enthusiasts will feel the spirit of Breslau, but without the timing pressure. The Rally Guide with more details will be issued this week.
Program overview:
24.06 Friday – 26.06 Sunday: Administrative Check and Scrutineering
25.06 Saturday 21:00: Drivers Briefing
26.06 Sunday 13:00: Ceremonial Start & Qualifying Stage
27.06 Monday: Leg1 Zagan-Swietoszow
28.06 Tuesday: Leg 2 Zagan-Swietoszow
29.06 Wednesday: Moving to Bivouac 2 and Leg 3 Drawsko
30.06 Thursday: Leg 4 with Night Stage Drawsko
01.07 Friday: Leg 5 Drawsko