---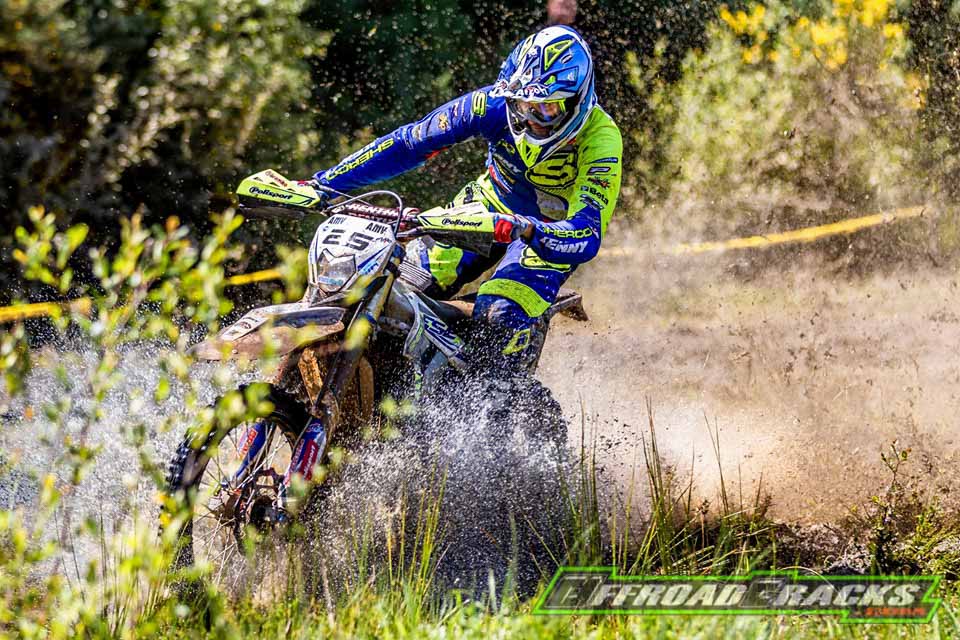 So oder so ähnlich könnte man den Sieg von Brad Freeman bezeichnen, der den 4-fachen Weltmeister Steve Holcombe in seine Schranken verwiesen hat. Eigentlich war es ein Kampf zwischen Freeman und McCanney. Was ist indes mit Steve Holcombe los? Der vierfache Weltmeister hatte wohl mit dem Druck seines Landsmanns zu kämpfen? Aus dem Team von Steve heißt es, dass er seit Deutschland mit einem Virus kämpft, der ihn schnell ermüden lässt. Daher ist seine Performance eingebrochen. In der E3-Klasse ist er aber nach wie vor on top!
David Knight ist bei den Senioren unaufhaltsam in Front und setzt diesen Siegeszug ohne Wenn und aber fort. Eddie Hübner macht alles richtig und fährt erneut auf Platz 10 ins Ziel. Im Klassement bedeutet das Platz 9 mit nur vier Punkten Rückstand auf den Engländer Joe Wootton auf seiner Husky. Da ist also noch Luft nach vorn…weiter so, Eddie!
ENDUROGP SPAIN – Ergebnisse / RESULTS 2. Fahrtag / 2 Day

FOCGP

Bitte unten links im PDF blättern…
ENDUROGP OVERALL
GP

Bitte unten links im PDF blättern…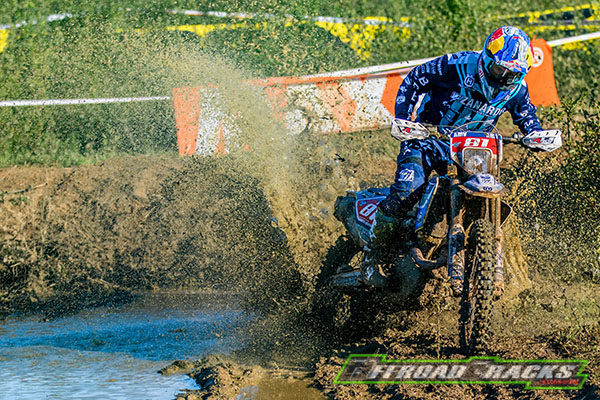 E1 Ergebnisse / Results

FOCE1

Bitte unten links im PDF blättern…
E2 Ergebnisse / Results

FOCE2

Bitte unten links im PDF blättern…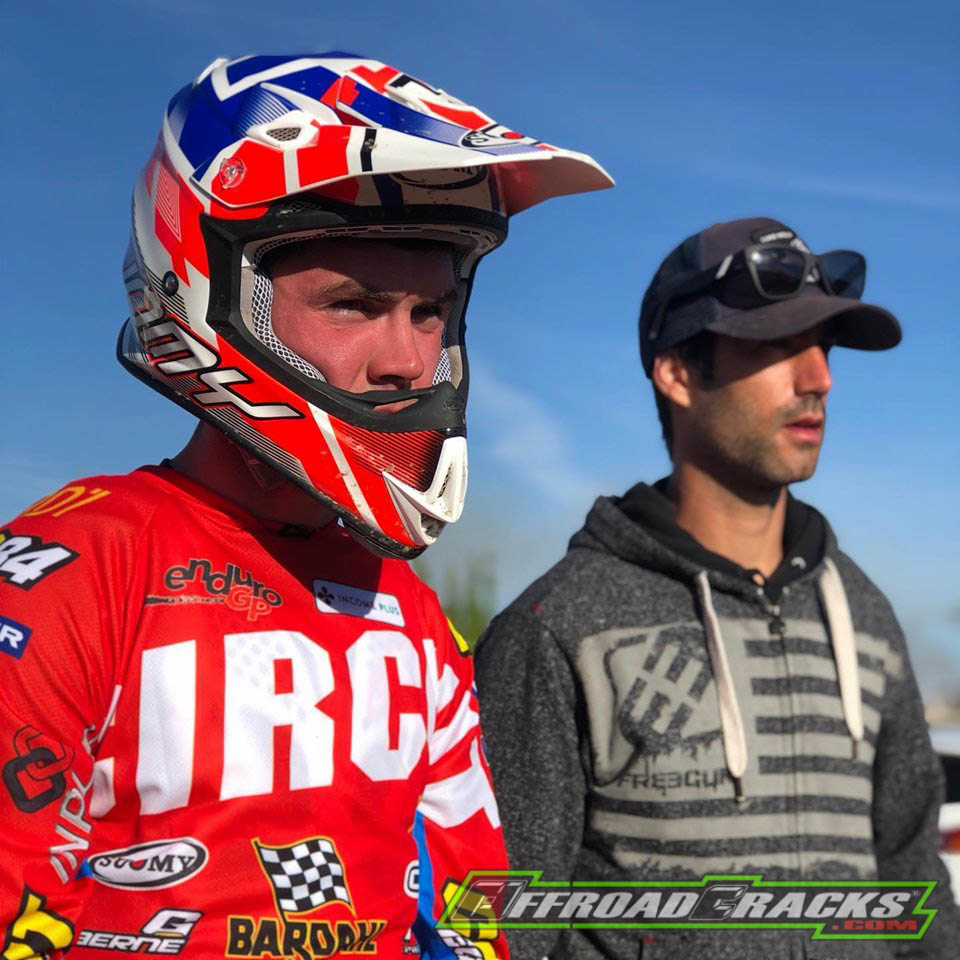 E3 Ergebnisse / Results

FOCE3

Bitte unten links im PDF blättern…
Youth Ergebnisse / Results

FOCEY

Bitte unten links im PDF blättern…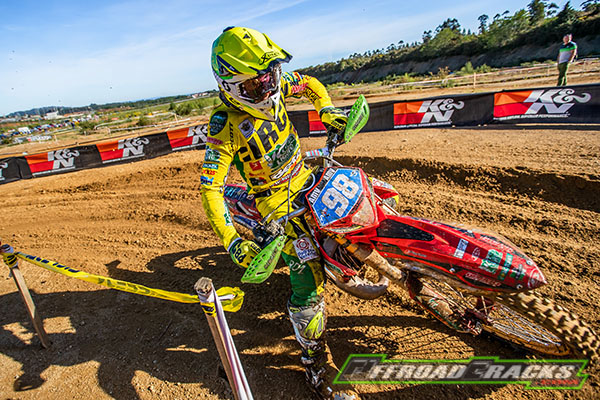 J1 Ergebnisse / Results

FOCJ1

Bitte unten links im PDF blättern…
J2 Ergebnisse / Results

FOCJ2

Bitte unten links im PDF blättern…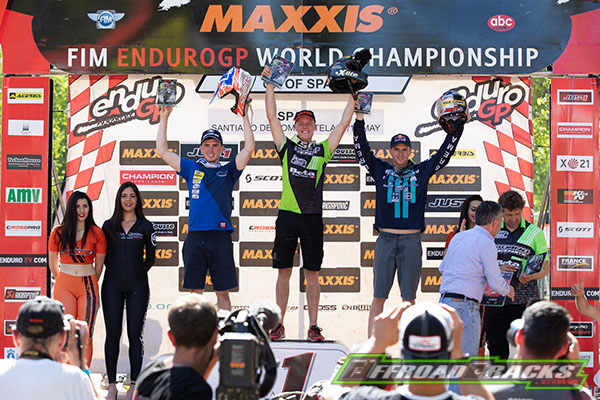 Junior Ergebnisse / Results

FOCJR

Bitte unten links im PDF blättern…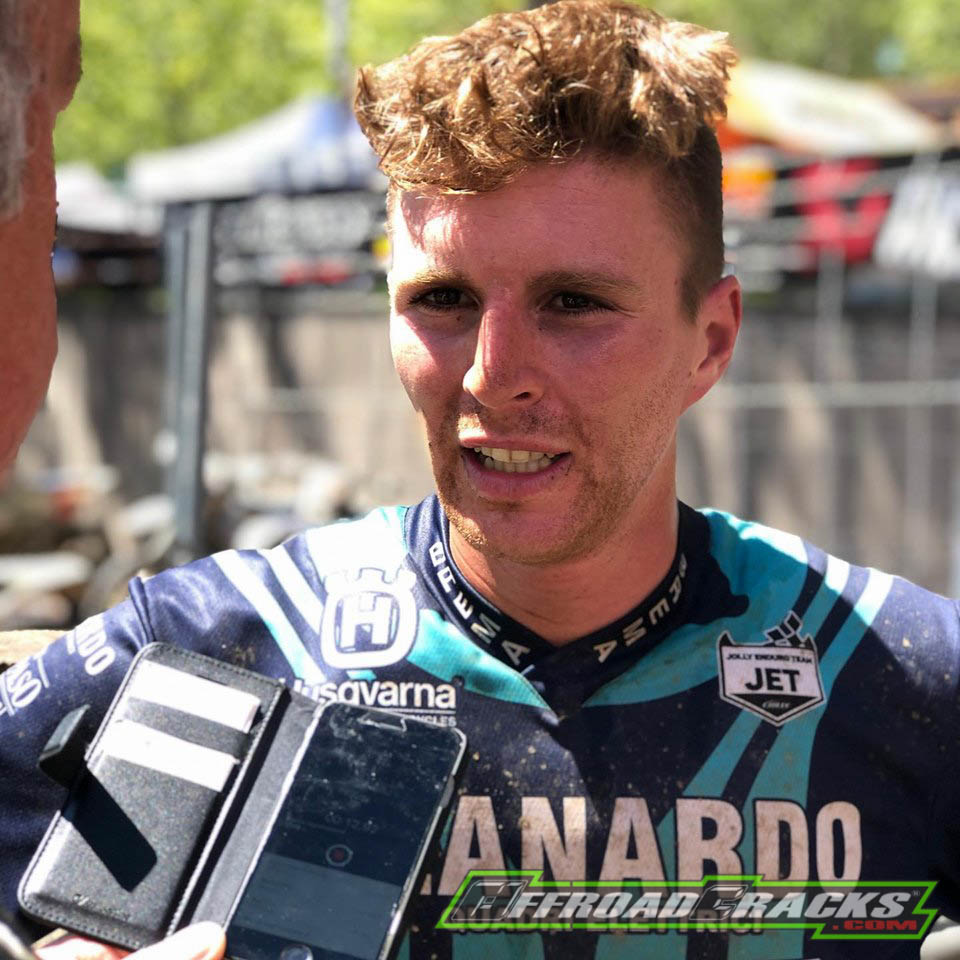 VIDEO – Day 1 – EnduorGP Spain 2019

HINWEIS: Das Video ist noch deaktiviert, damit keine unerwünschte Datenübertragung zu Youtube stattfindet. Zur Aktivierung bitte auf das Vorschaubild/Video-Link klicken. Damit werden Daten übermittelt, zu deren Art, Umfang und Verwendungszweck wir keineAuskünfte geben können. NOTE: The video is still deactivated so that no unwanted data transfer to YouTube takes place. To activate, please click on the preview image / video link. This transmits data about the type, extent and purpose of which we cannot provide any information.
---
HINWEIS: Mit Anklicken des Videos stellen sie automatisch eine Verbindung zu Youtube/Google her, was einen ungewünschten personenbezogenen Datenaustausch mit sich bringen kann. Weitere Infos unter: www.google.de/privacy
---
Open 2T Ergebnisse / Results

FOCO2

Bitte unten links im PDF blättern…
Open 4T Ergebnisse / Results

FOCO4

Bitte unten links im PDF blättern…
Open Senior Ergebnisse / Results

FOCOS

Bitte unten links im PDF blättern…
MIKA AHOLA "BRAVE ONE" TROPHY – Ergebnisse / Results

GAH

Bitte unten links im PDF blättern…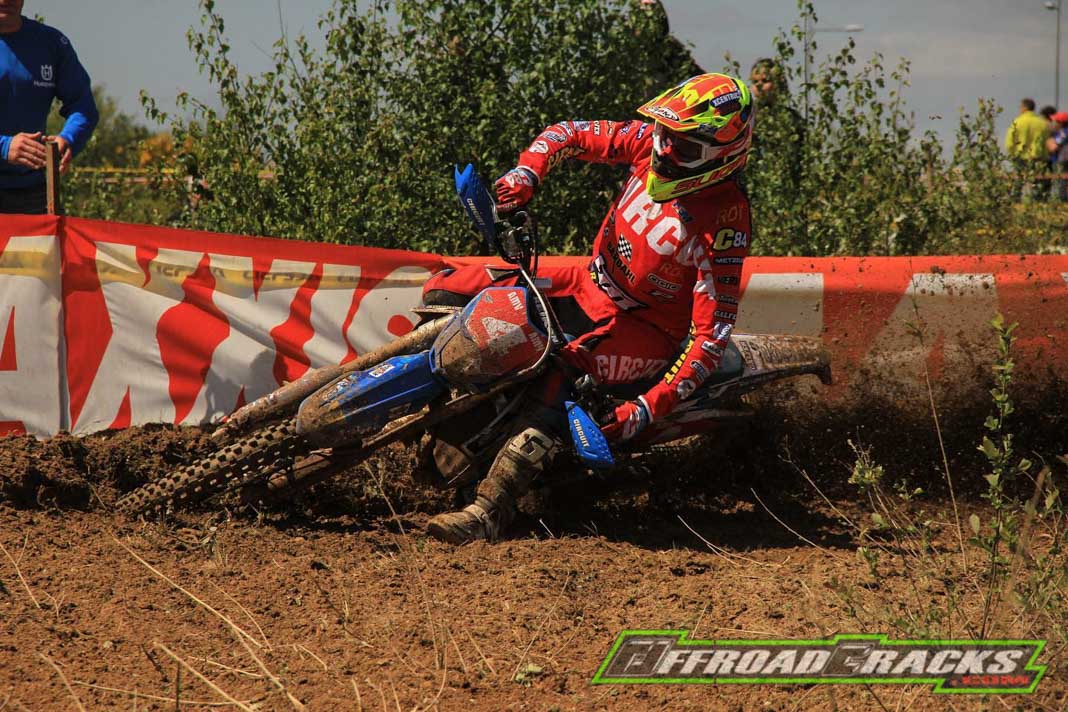 Quelle/Source/Bilder: EnduroGP
---

Brad FREEMAN holds off Danny MCCANNEY for the double in Spain!
The second day of the Spanish Grand Prix, the 3rd round of the Maxxis FIM Enduro World Championship. A beautiful summer day greeted for all the competitors and even more spectators flooded the specials. The main difficulty was to adapt to the terrain which had suffered from the passage of so many motorcycles.
Brad FREEMAN (GBR-Beta) gave a double blow to his competitors, the British rider won for the 2nd time on Iberian soil. The Beta Boano rider this time had to scrap with Danny MCCANNEY (GBR-TM) to win. FREEMAN was very disciplined all day, keeping out of trouble. He won five tests today and finished 2nd on the tests four times. This more than satisfactory result propels him to the head of EnduroGP. He pulls 5 points out on former leader Steve HOLCOMBE (GBR-Beta).
2nd place on the day went to Danny MCCANNEY, he had to settle for this position despite a world-class performance. Undisputed leader during the first lap, the Manxman was then caught and outgunned by FREEMAN. The objective of the TM rider was to keep lead of E3 ahead of HOLCOMBE. What we take from this Portuguese GP: Danny MCCANNEY may be close to winning his first victory in EnduroGP.
Giacomo REDONDI takes his first victory in Senior
Sunday saw a debut victory for Italy's Giacomo REDONDI (ITA-Husqvarna). "Red" was very strong this weekend. He was satisfied to have won all the Maxxis Cross Tests on this second day. The JET Racing rider just keeps getting stronger. Could the 2016 Junior World Champion be the surprise of the season?
Alex SALVINI (ITA-Honda) and Loïc LARRIEU (FRA-TM) fought well all day. But this time, it was SALVINI who got the better of the Frenchman.
We now know what Steve HOLCOMBE (GBR-Beta) has been suffering with since Germany. The four-time world champion has been diagnosed with a viral infection. Unfortunately, this virus can only be treated with a lot of rest. And the Beta Factory rider's career is not necessarily very compatible with a fast recovery. Given his state of health, HOLCOMBE was heroic. He drew on all his reserves to finish the day in 6th position. He left this Iberian tour in 2nd position in the provisional, trying hard to defend his crown.
In the E1 category, FREEMAN won his 6th victory in 6 races. Today he was ahead of Davide GUARNERI (ITA-Honda) and Matteo CAVALLO (Sherco).
In E2 REDONDI celebrated his first victory in a Senior class. He demoted SALVINI and LARRIEU to 2nd and 3rd. However, SALVINI remains leader of the E2. Note the result of Eero REMES (FIN-Yamaha), 11th, who is suffering from a rib and thumb injury.
In E3 MCCANNEY finished ahead of Steve HOLCOMBE for the first time this season. Steve HOLCOMBE remains leader in E3 after the Iberian tour, he was 2nd today. Meanwhile, David ABGRALL (FRA-Beta) took his second podium of the weekend.
Unbeatable VERONA
Andrea VERONA (ITA-TM) loves his TM Racing bike. The Italian rider recognises that his confidence in his machine allows him to know the limit without crossing it. His physical preparation is also a reason for his domination; VERONA says he's in peak condition. This day was nevertheless more difficult for him thanks to the pace of the Sherco riders. Theo ESPINASSE (FRA) and Jack EDMONDSON (GBR) were indeed very strong on this second day. They finished 2nd and 3rd respectively.
Enric FRANCISCO (ESP-KTM), a little tired from his efforts the day before, finished 4th on the day. The RFME rider was nevertheless satisfied to move into 2nd place in the standings, only 35 points behind 'the shark', VERONA.
In J1, VERONA was ahead of ESPINASSE and an impressive Roni KYTONEN (FIN-Husqvarna). The J2 category went to EDMONDSON, followed by FRANCISCO and Emanuele FACCHETTI (ITA-Gas Gas)
PAVONI beats SPANU by the smallest gap in the history of the 125cc Youth Cup.
In the absence of Hamish MACDONALD, the 125cc Youth Cup competitors battled for the win on the second day. Matteo PAVONI (ITA-Beta) won the day on the very last test by an incredible 0.06 of a second! Claudio SPANU (ITA-Husqvarna) was the unlucky 'loser', 2nd by this tiny margin. Day 1 winner Nathan BERERD (FRA-Husqvarna) finished 3rd. Frustrated at being beaten by such a little gap, SPANU can nevertheless be satisfied to take the top of the category ranking.
In the Champion Lubricants Enduro Open World Cup, David KNIGHT (GBR-TM) has a solid 6 out of 6 in the Senior class. He topped the class ahead of Fernando FERREIRA (POR- Sherco) and Enrique VEGA GONZALEZ (ESP-KTM).
In Open 2-Stroke Portugal's Goncalo REIS (KTM) took his 5th victory of the season. He won ahead of Jorge PARADELO RODRIGUEZ (ESP-Gas Gas) and Benet GOMEZ (ESP-Gas Gas).
Finally in Open 4-Stroke, Tom ELLWOOD (GBR – Kawasaki) got his 4th victory. He is aiming for the title in the category… Jilani CAMBRE (BEL-Husqvarna) and Fraser FLOCKHART (GBR-Yamaha) completed the podium.
The Iberian tour ends this evening after four days of absolutely fantastic racing. The exhausted riders and teams will have a little over a month to recover from their efforts. The next round: the Greek Grand Prix will already mark the mid-season point of the Maxxis FIM Enduro World Championship. All the EnduroGP riders and paddock would like to thank the organisers of the GPs of Portugal and Spain for their very good races.
What They Said:
Brad FREEMAN (GBR-Beta): "Being the leader of my class was already a dream for me. So leading the EnduroGP class too is a crazy feeling for me. I am delighted with how the day went for me. And I'm so happy to have been able to fight all day with Danny MCCANNEY. I am sad for what's happening to Steve, we are all here to fight at the forefront within tenths of a second, I hope he gets back in shape as soon as possible."
Danny MCCANNEY (GBR-TM): "I started today really well by winning the first two tests of the day. Maybe I attacked a bit too early. But in the meantime I am quite satisfied with my tour, and I am confident for the rest of the season."
Giacomo REDONDI (ITA- Husqvarna): "What a joy to win my first victory at the highest level in E2. This podium in EnduroGP also means a lot to me. Team Zanardo and I have been progressing constantly since the beginning of the season. I cannot wait to be back on track at the GP of Greece in a month's time."
Andrea VERONA (ITA-TM): "What can I say? The 6th victory in as many races is a wonderful reward for all the work that TM and I have done. I feel very good this season, I want to continue with this pace."
Matteo PAVONI (ITA-Beta): "What a crazy weekend, yesterday I had to give up due to a mechanical problem and today I won, I am very happy for the whole Beta Boano team who work very hard for all of us since the beginning of the season."
Quelle/Source: EnduroGP