Der 25-jährige Kanadier Cody Matechuk (Alberta/Scott Sports) holt sich nach der Bronze-Medaille 2017 nun schon die zweite Gold-Medaille nach 2018 auf Kette und Kufe. Der in Vollzeit agierende Action-Sport-Athlet (Dirtbike, Motorradrennen, Skydive & Base Jumper) sitzt seit seinem dritten Lebensjahr auf einem Bike und erfüllt sich damit auf seiner Yamaha einen weiteren Traum.
Auch Legende und MX-Pro Rider Josh Hill war mit am Start. Leider konnte er sich nur den 6. Gesamtrang sichern!
HINWEIS: Das Video ist noch deaktiviert, damit keine unerwünschte Datenübertragung zu Youtube stattfindet. Zur Aktivierung bitte auf das Vorschaubild/Video-Link klicken. Damit werden Daten übermittelt, zu deren Art, Umfang und Verwendungszweck wir keineAuskünfte geben können. NOTE: The video is still deactivated so that no unwanted data transfer to YouTube takes place. To activate, please click on the preview image / video link. This transmits data about the type, extent and purpose of which we cannot provide any information.
---
HINWEIS: Mit Anklicken des Videos stellen sie automatisch eine Verbindung zu Youtube/Google her, was einen ungewünschten personenbezogenen Datenaustausch mit sich bringen kann. Weitere Infos unter: www.google.de/privacy
---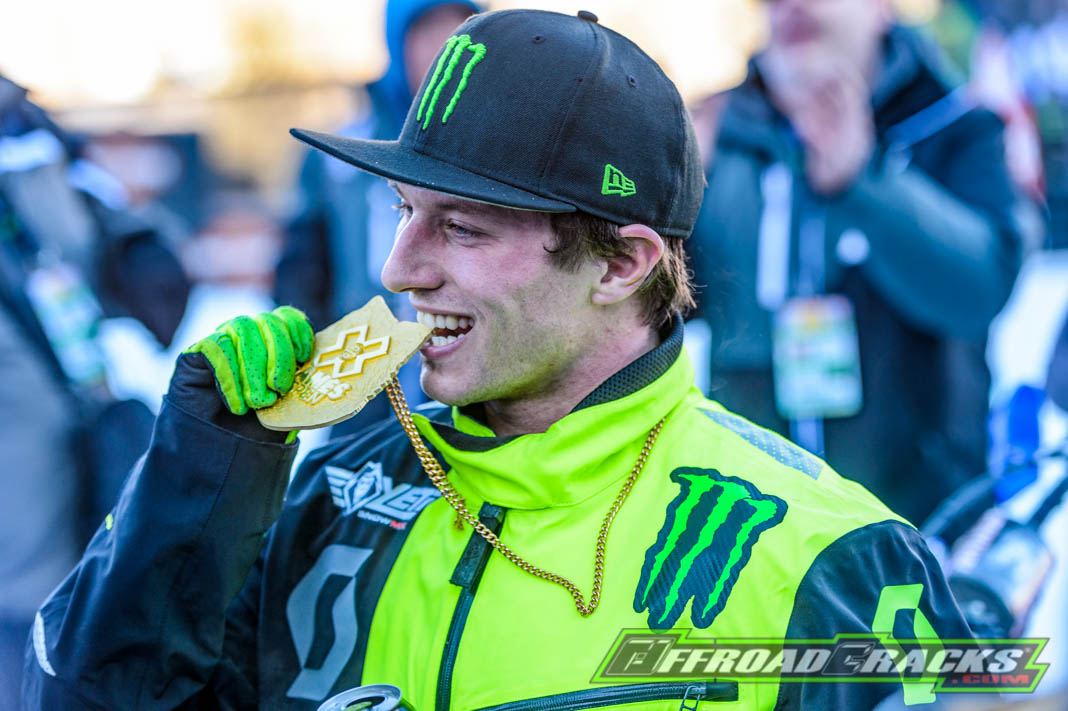 Snow BikeCross – ASPEN 2019 – ERGEBNISSE
Finale
| Rank | Name | Time |
| --- | --- | --- |
| 1 | Cody Matechuk | 10:31.387 |
| 2 | Jesse Kirchmeyer | -4.445 |
| 3 | Brock Hoyer | -5.766 |
| 4 | Darrin Mees | -6.945 |
| 5 | Seth Fischer | -9.605 |
| 6 | Josh Hill | -13.098 |
| 7 | Harris Huizenga | -16.531 |
| 8 | Axell Hodges | -25.977 |
| 9 | Mark Wilson | -40.598 |
| 10 | Jimmy Jarrett | 1 Lap |
| 11 | Keaton Ward | 2 Laps |
| 12 | Yanick Boucher | DNF |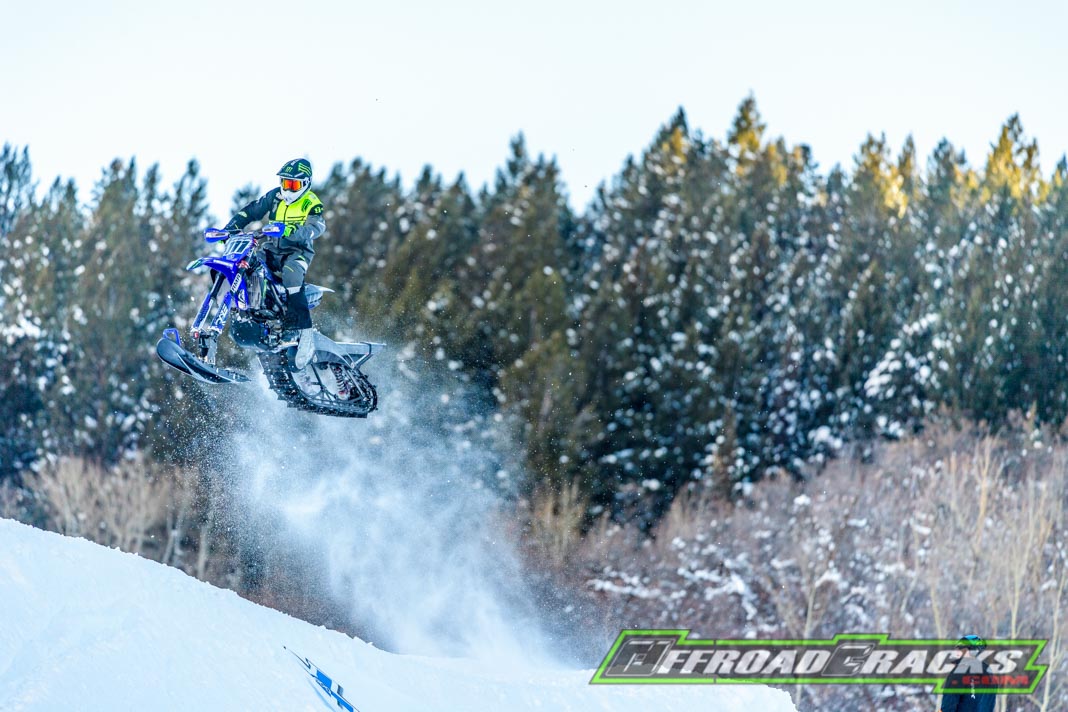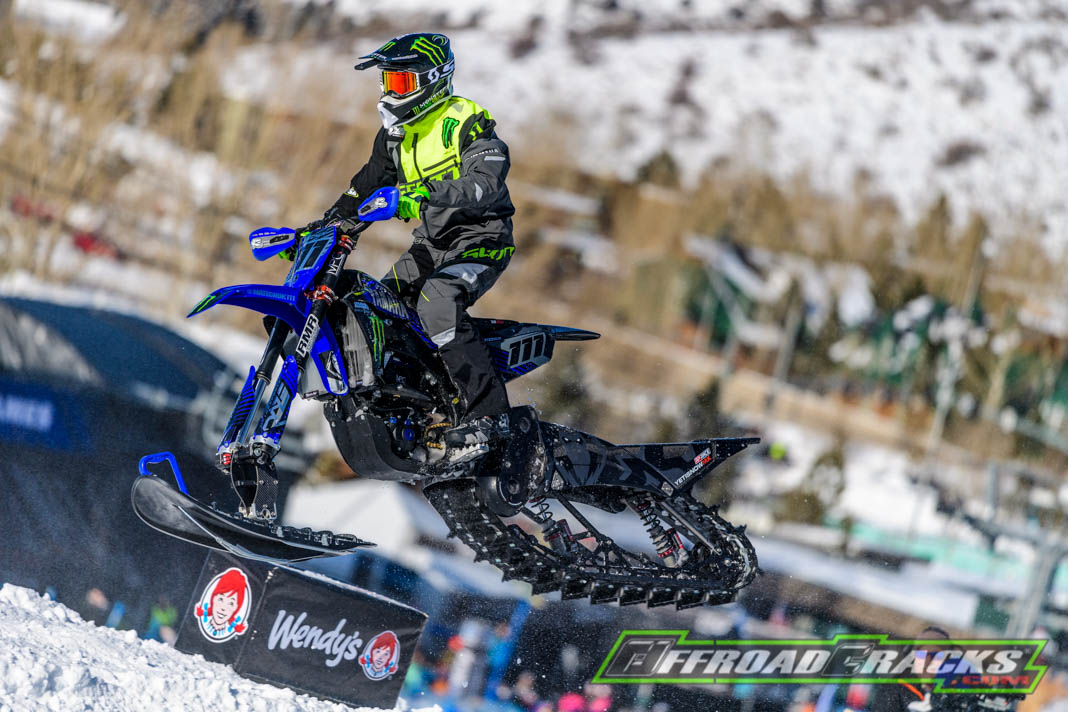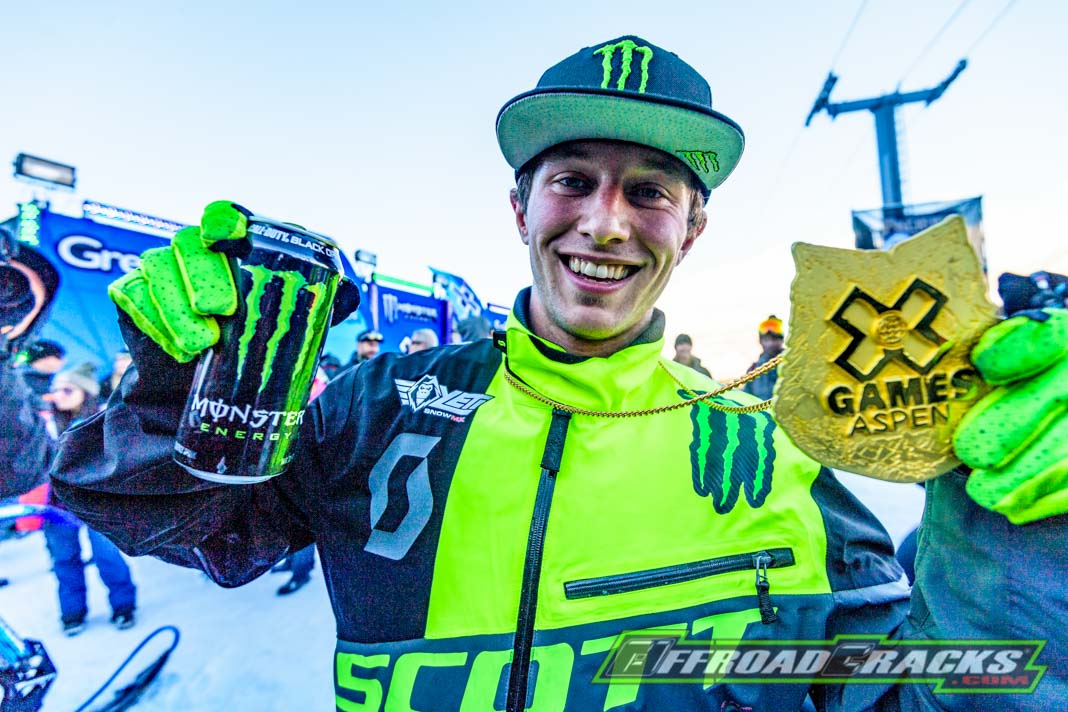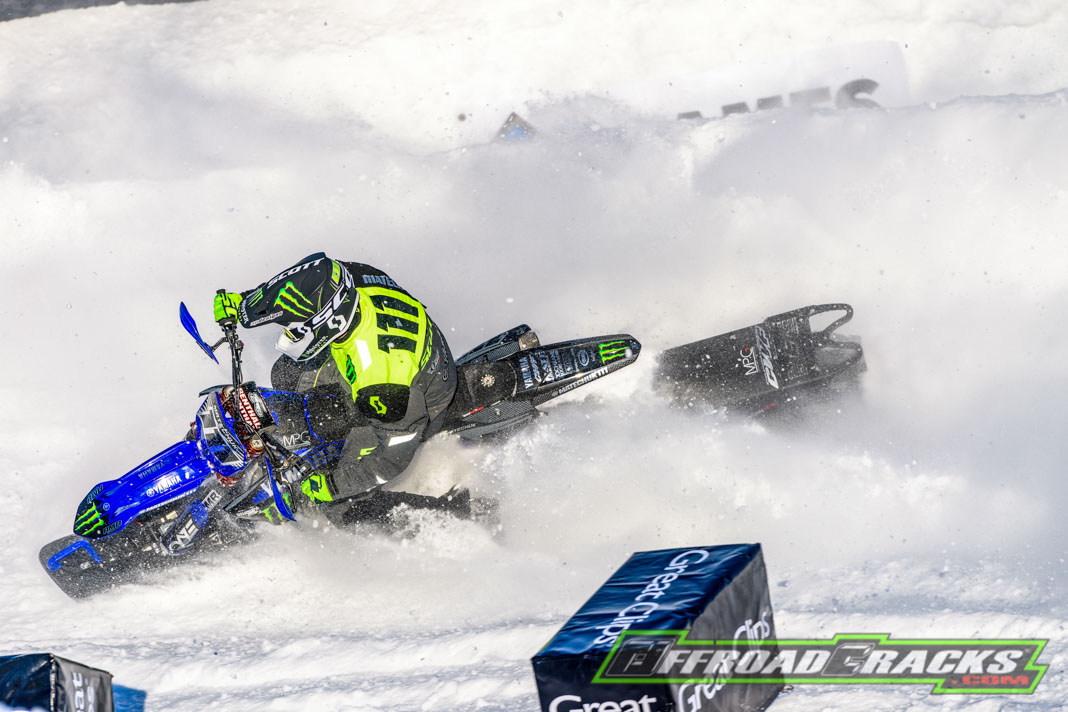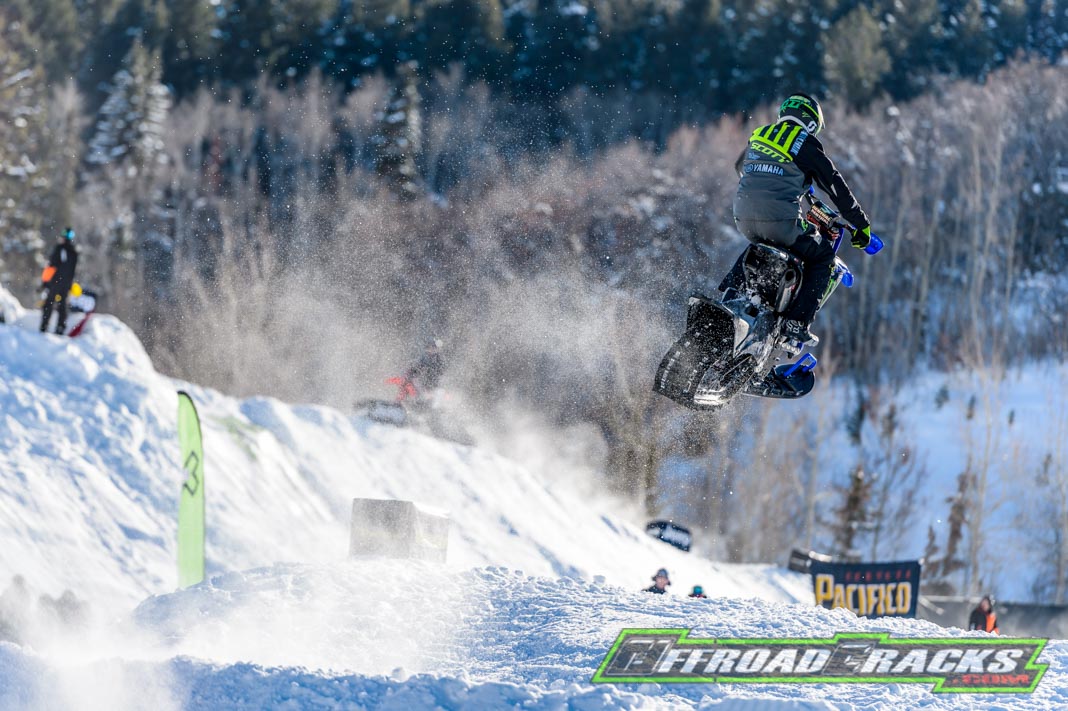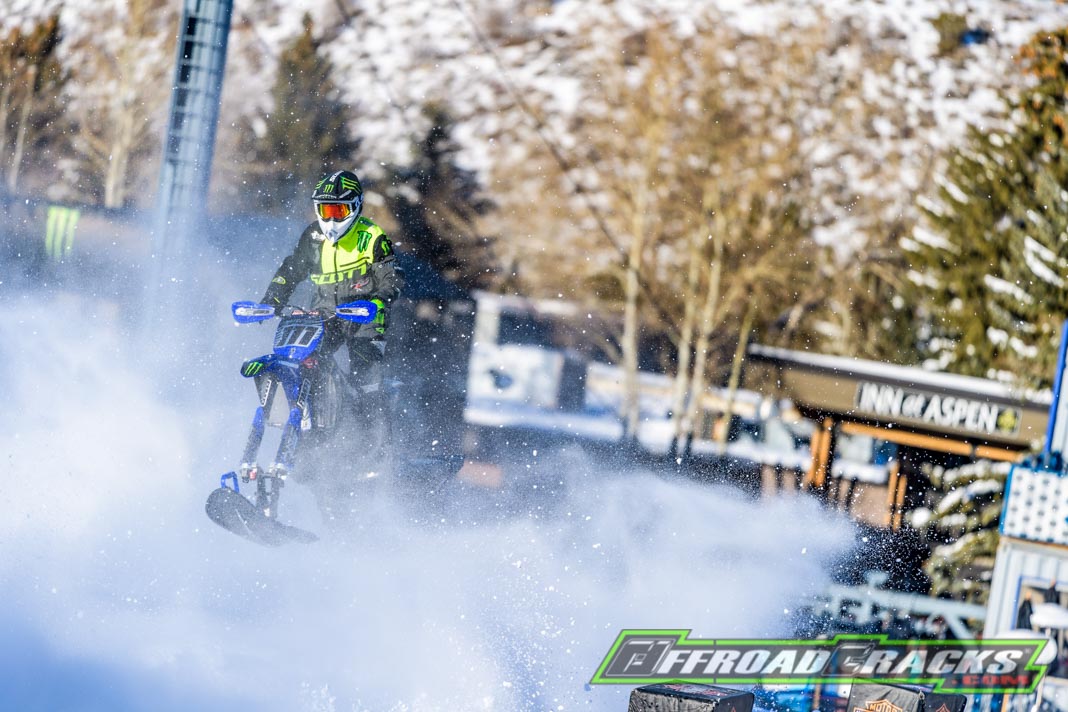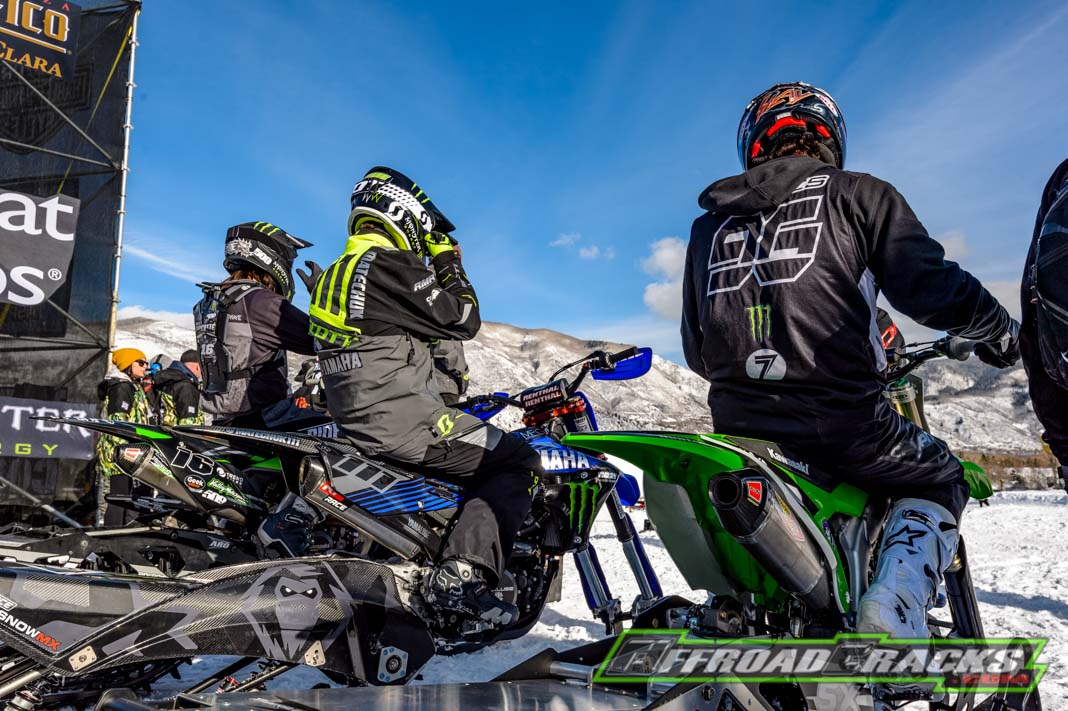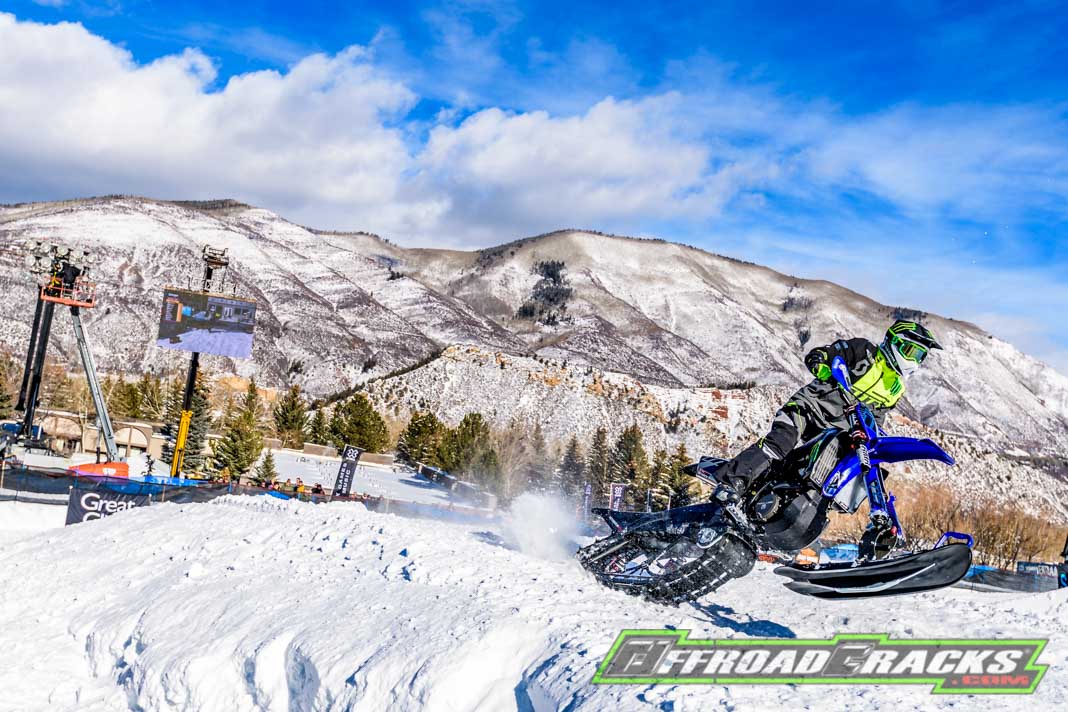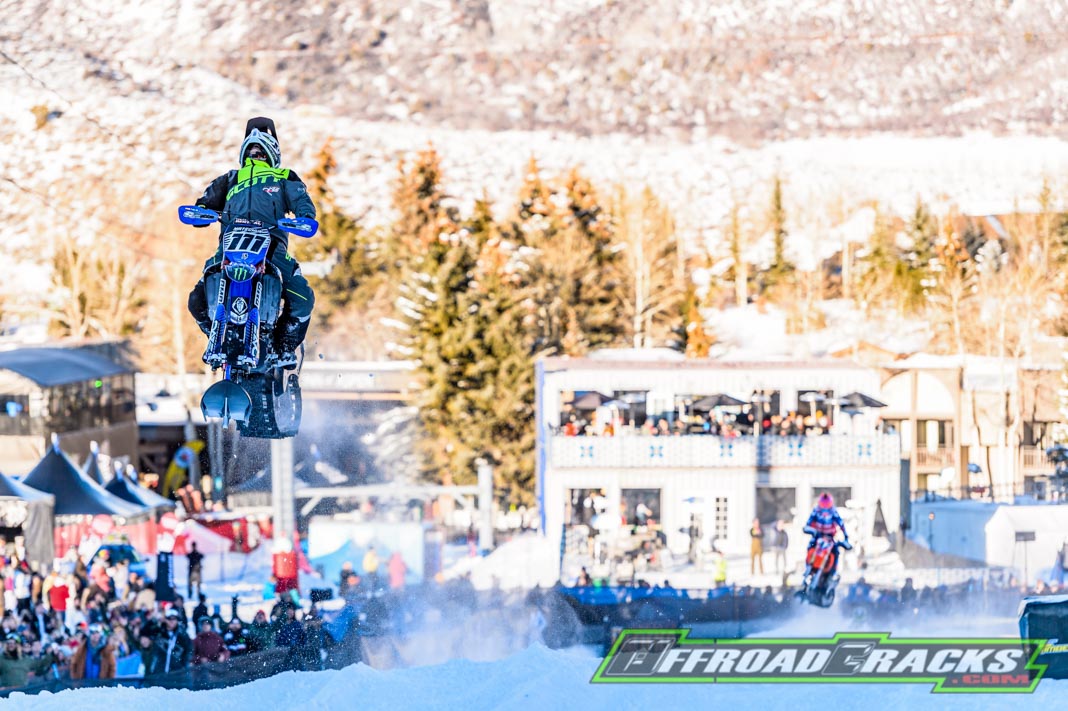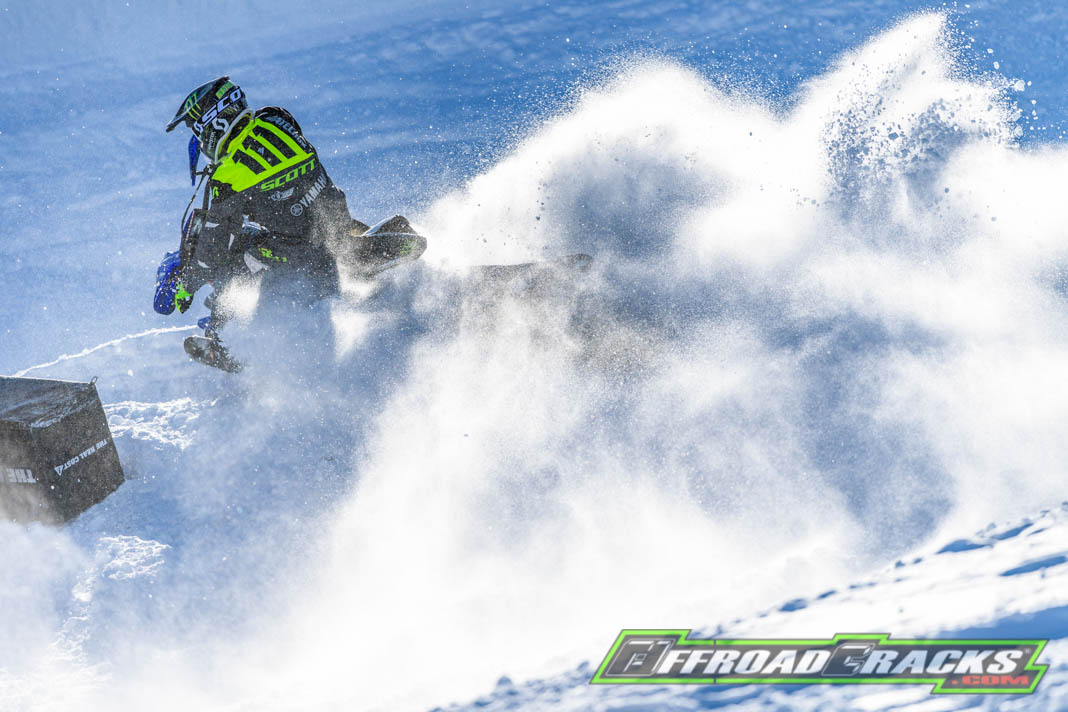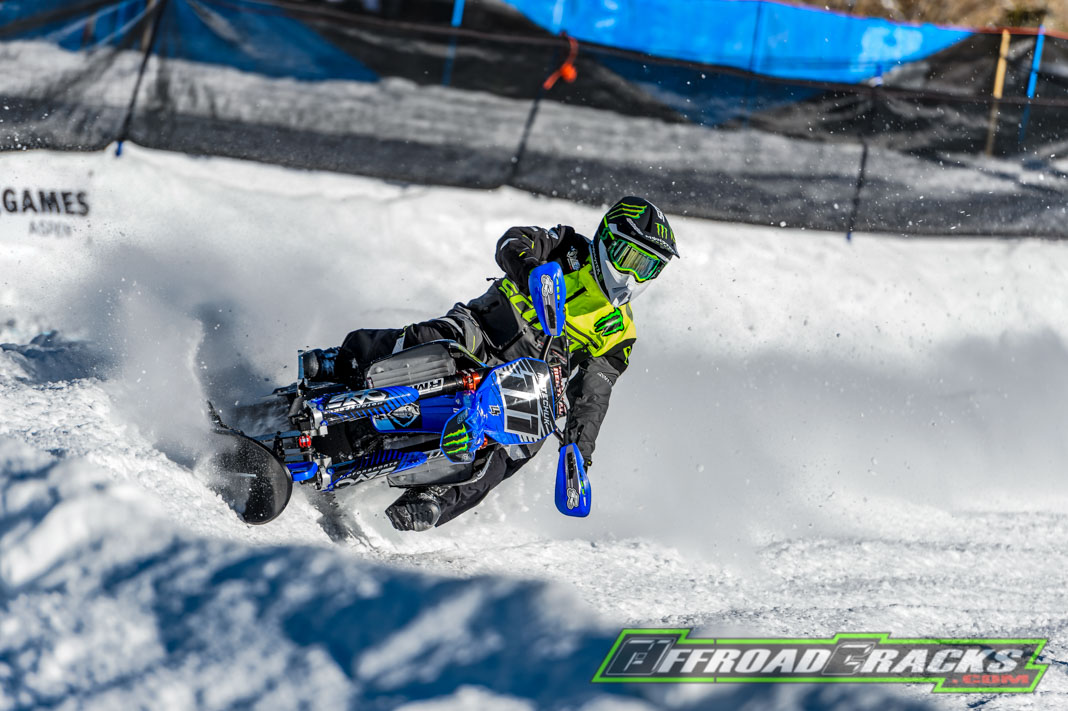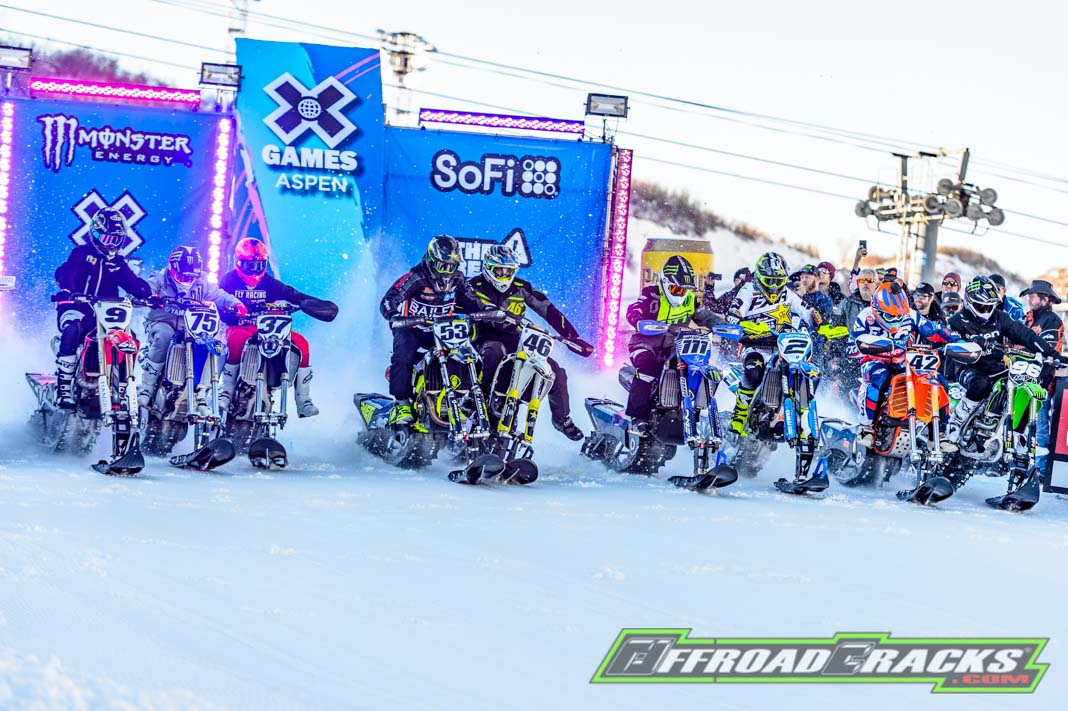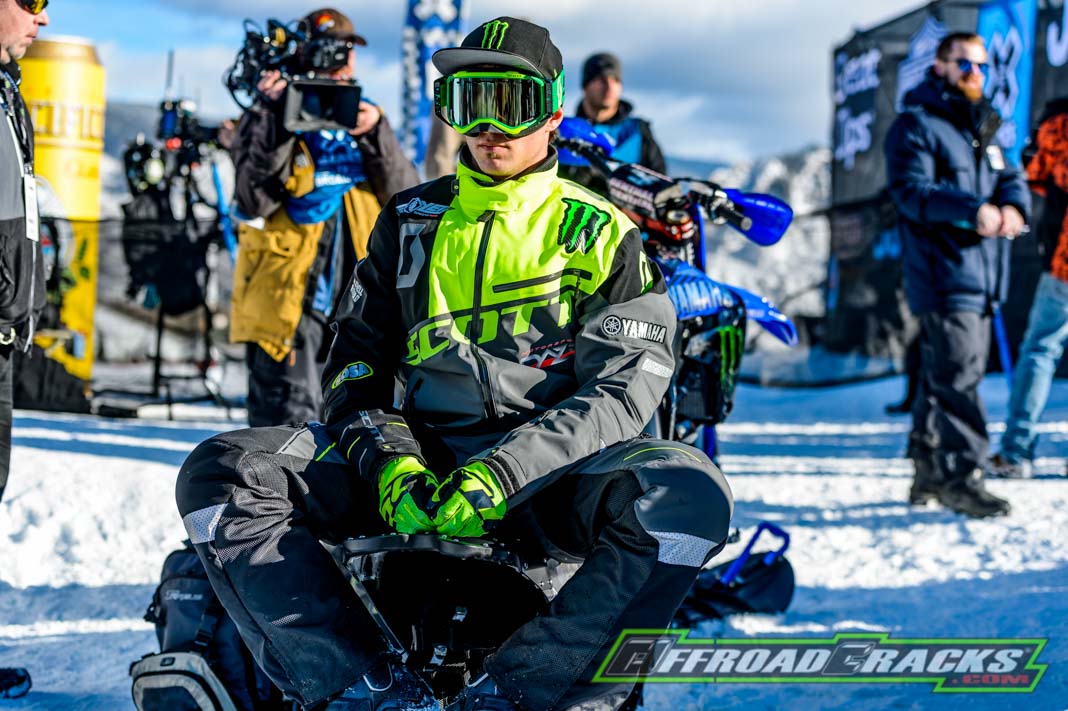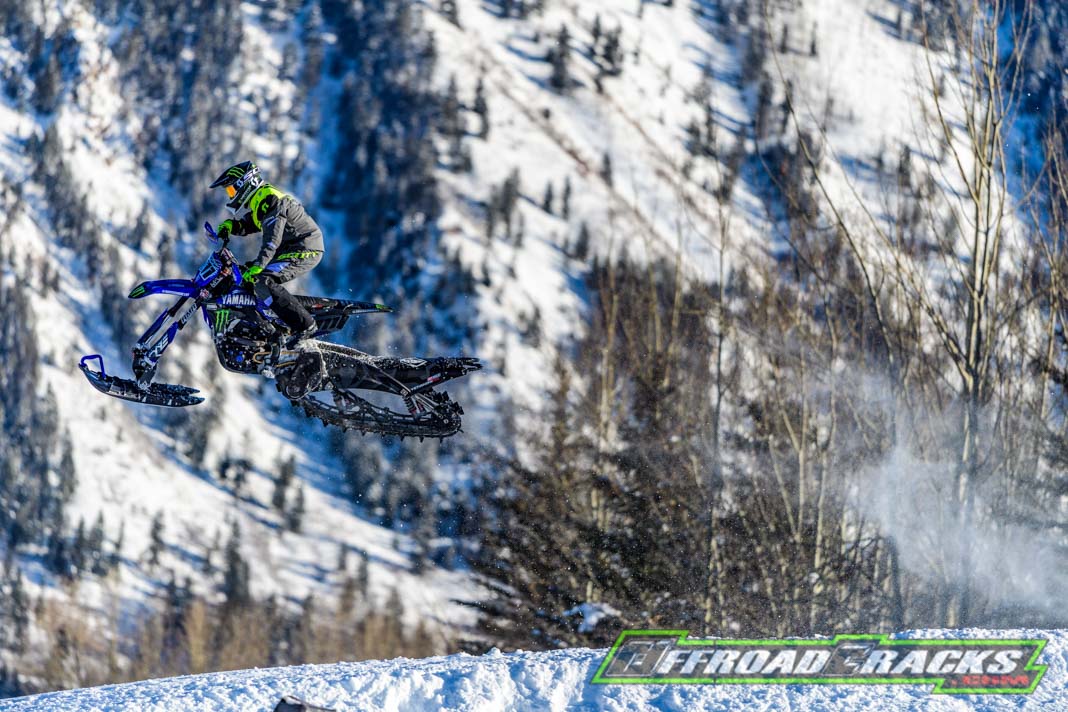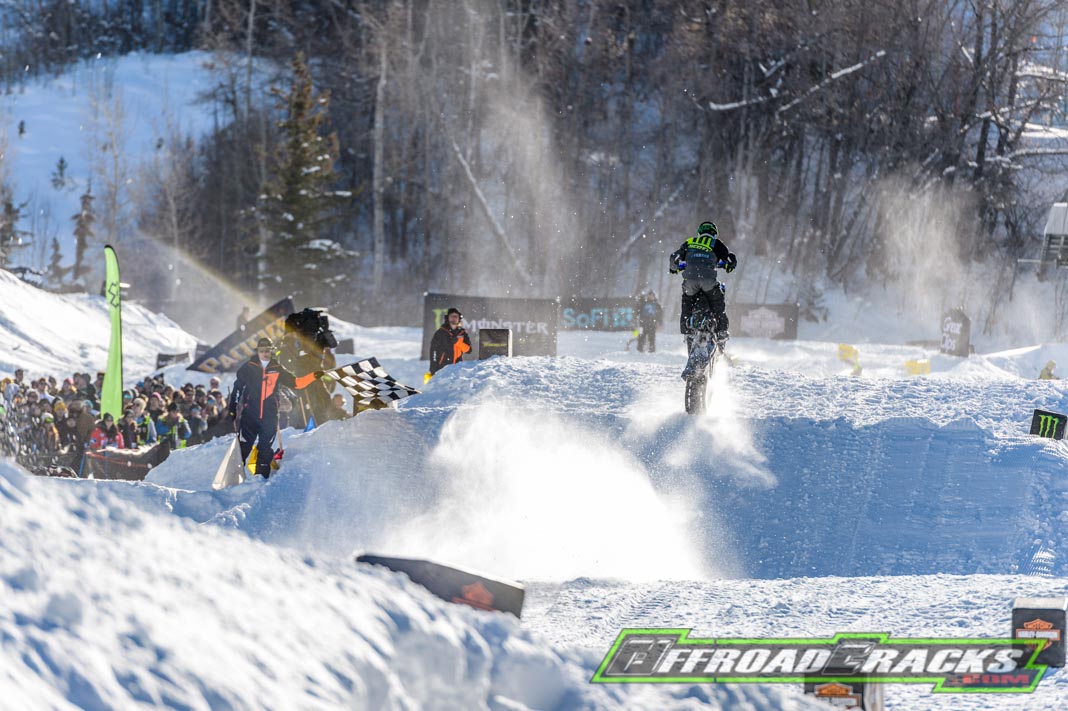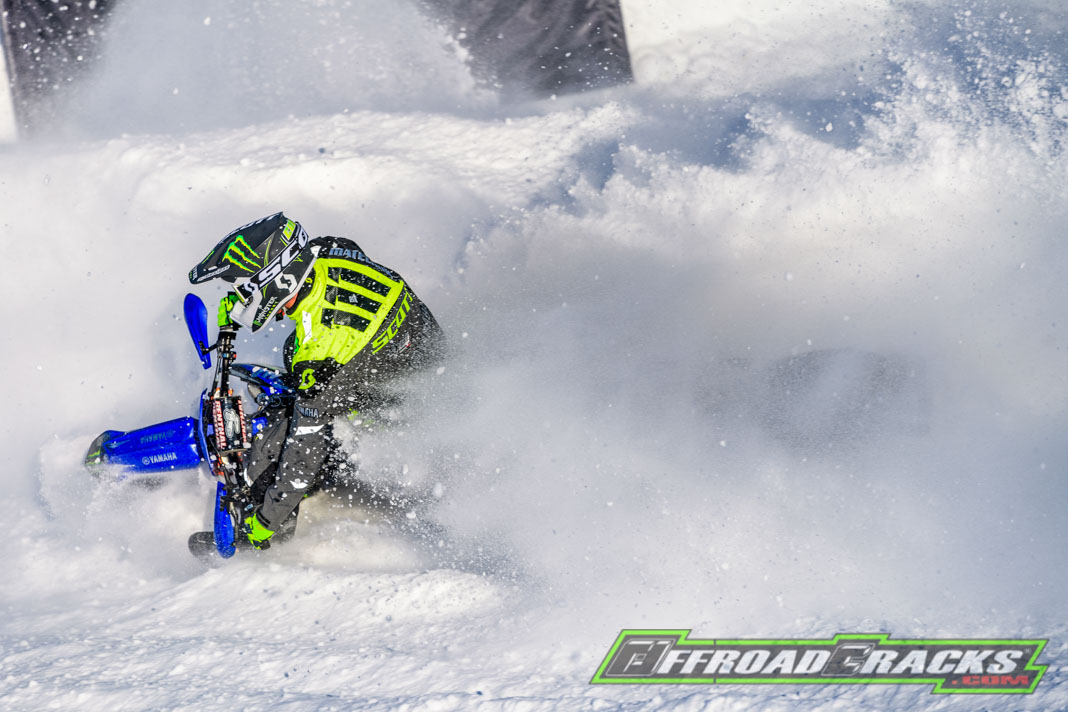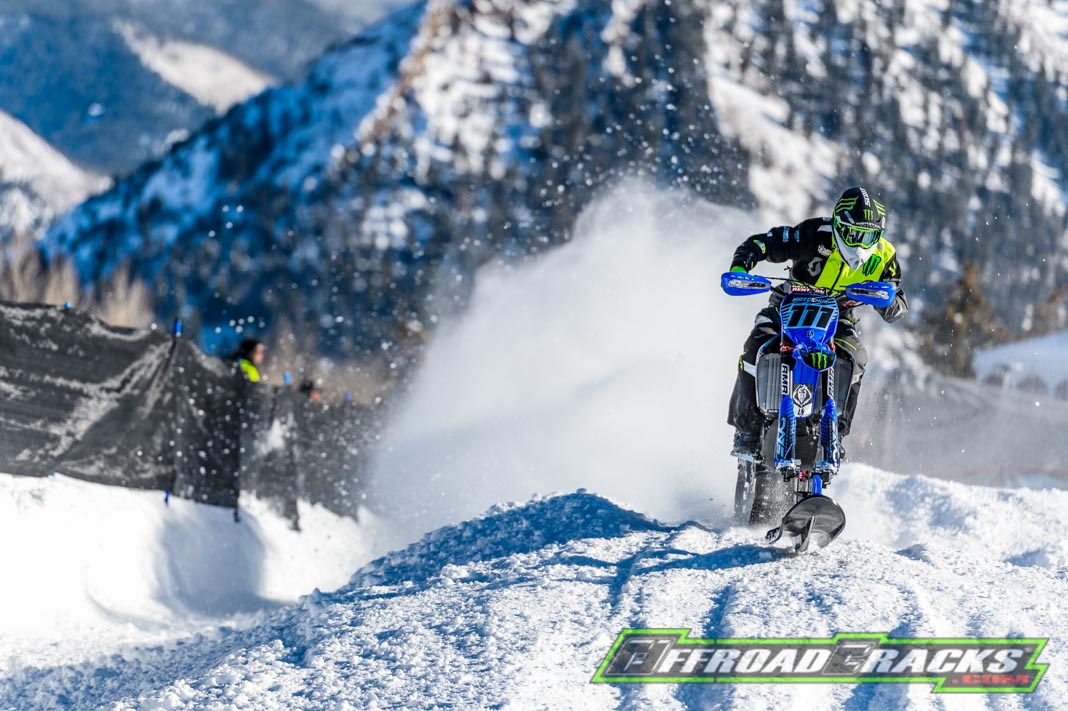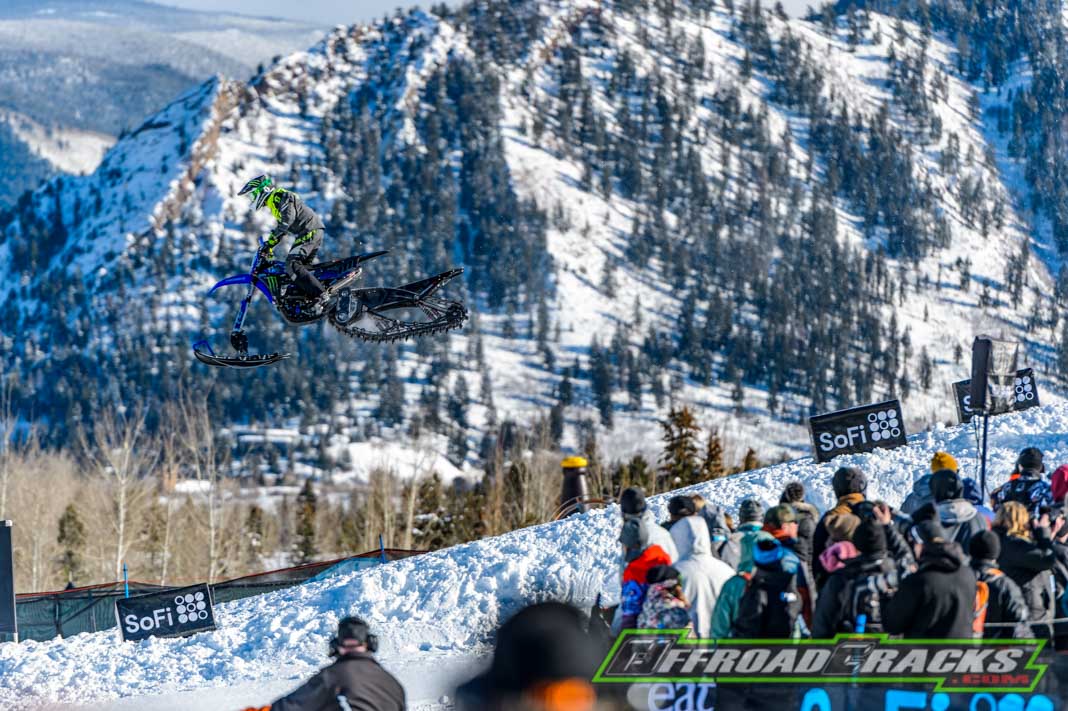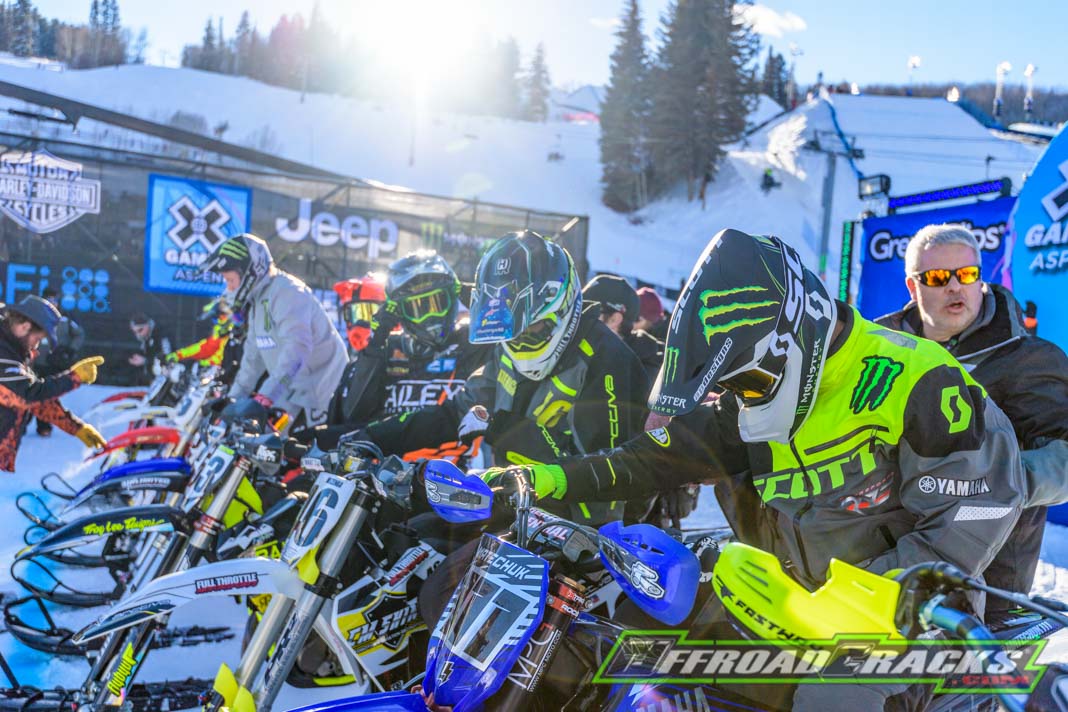 Bilder: Scott Sports, X-Games