Das Extrem-Enduro-Race in den USA mit dem bekannten Kürzel TKO, ausgeschrieben Tennessee Knockout Extreme Enduro hat sich aus der 2020er WESS Enduro-Weltmeisterschaft verabschiedet, wird aber 2021 zurückkehren.
Die WESS Enduro-Weltmeisterschaft Organisation hat zusammen mit den TKO-Organisatoren beschlossen, die Veranstaltung aufgrund der anhaltenden Reisebeschränkungen für COVID-19 aus dem Kalender der WESS Enduro-Weltmeisterschaft 2020 zu streichen.
Da sich die Welt nach der Covid-19-Pandemie langsam wieder aufbaut, ist es aufgrund der derzeitigen Beschränkungen für internationale Reisen nach Nordamerika für Wettbewerber und Teams außerhalb Nordamerikas nicht möglich, das Rennen angemessen zu planen.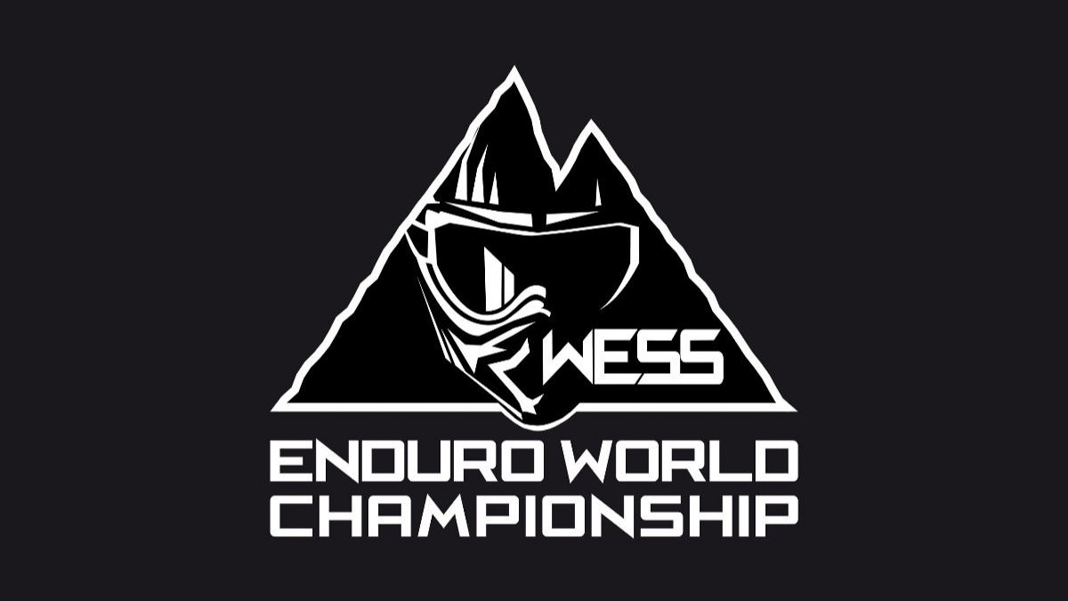 Winfried Kerschhaggl – Manager der WESS: "Natürlich ist es enttäuschend, dass wir das Kenda AMA Tennessee Knock Out Extreme Enduro aus dem Kalender 2020 streichen müssen, aber wir sind fest davon überzeugt, dass dies das Richtige ist. Während wir alle beginnen wieder in das normale Leben aufgrund der nachlassenden COVID-19-Beschränkungen einzutauchen sind wir als Meisterschaft immer noch mit vielen Unsicherheiten in Bezug auf internationale Reisen und insbesondere transatlantische Reisen konfrontiert. TKO ist für 2021 gesetzt, dies ist lediglich eine Verschiebung um ein Jahr. Die WESS Enduro Weltmeisterschaft wird nächstes Jahr definitiv Tennessee besuchen. Wir wissen, wie sehr sich die US-Fahrer darauf gefreut haben zum ersten Mal im Rahmen des TKO an der WESS-Serie teilzunehmen, aber derzeit ist dies nicht praktikabel. Wir werden das Geschehen aufmerksam verfolgen und Eric und seinem Team alles Gute für das diesjährige Rennen wünschen."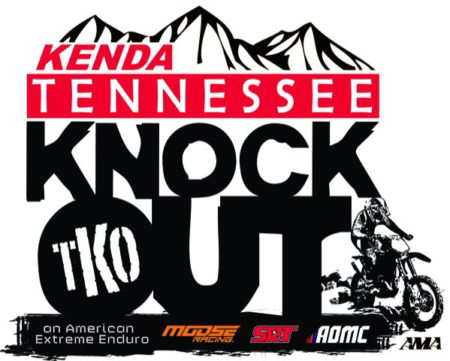 Eric Peronnard – Mitorganisator des Kenda AMA Tennessee Knockout Extreme Enduro: "Wir hatten uns sehr darauf gefreut, dass das Kenda AMA Tennessee Knockout Extreme Enduro ein Teil der diesjährigen WESS Enduro-Weltmeisterschaft geworden ist, aber wir verstehen vollkommen warum das für 2020 nicht umsetzbar sein wird. Dieses Jahr war – gelinde gesagt – für alle äußerst schwierig. Da in vielen Teilen der Welt Sperren und Einschränkungen in unterschiedlichen Varianten aufgehoben oder noch beibehalten werden, ist es derzeit unmöglich, von Wettbewerbern und Teams aus Übersee zu erwarten, dass sie aufgrund dieser Schwierigkeiten und Unsicherheiten dennoch anwesend sein müssen. Da die TKO-Vorbereitungen uneingeschränkt fortgesetzt werden, freuen wir uns vom 14. bis 16. August grünes Licht für den Rennsport zu haben und freuen uns natürlich auch auf 2021, um endlich Teil der WESS sein zu dürfen."
Trotzdem wird das TKO 2020 für nationale Teilnehmer druchgeführt – hier alle relevanten Infos:
TKO-2020-FLYER

Rückschau TKO 2019
---
HINWEIS: Mit Anklicken des Videos stellen sie automatisch eine Verbindung zu Youtube/Google her, was einen ungewünschten personenbezogenen Datenaustausch mit sich bringen kann. Weitere Infos unter: www.google.de/privacy
---

TKO confirmed but withdrawn from WESS Enduro World Championship for 2020
While the Kenda AMA Tennessee Knockout Extreme Enduro will go ahead on August 14-16 in accordance with the AMA's Safe To Race Toolkit, the event will now not be part of the WESS Enduro World Championship in 2020 but will return to the series in 2021.
The WESS Enduro World Championship, together with the TKO organisers, have decided to withdraw the event from the 2020 WESS Enduro World Championship calendar due to ongoing COVID-19 travel restrictions.
With the world slowly beginning to rebuild following the coronavirus pandemic, the current restrictions surrounding international travel to North America make it unviable for competitors and teams from outside of North America to adequately plan for the race.
Eagerly anticipating its debut visit to the United States, and TKO, in 2020, WESS Promotion GmbH wish race organisers all the best for 2020 and look forward to the event being an integral part of the 2021 WESS Enduro World Championship calendar.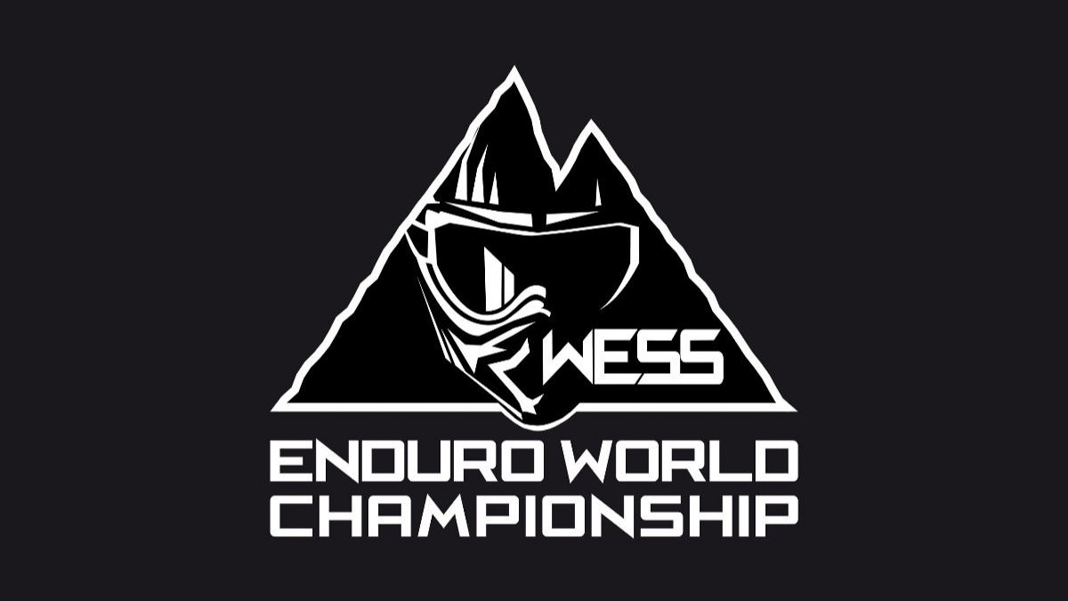 Winfried Kerschhaggl – WESS Enduro World Championship Series Manager: "Of course it is disappointing that we are withdrawing the Kenda AMA Tennessee Knock Out Extreme Enduro from the 2020 calendar, but we firmly believe it is the right thing to do. As we all begin to rebuild life as COVID-19 restrictions ease, as a championship we still face many uncertainties surrounding international travel, and especially trans-Atlantic travel. TKO is fixed for 2021, this is simply a one-year postponement. The WESS Enduro World Championship will visit Tennessee next year. We know how much the US riders have been looking forward to participating in the series for the very first time at TKO, but at this time it is not practical to do so. We will watch on intently and wish Eric and his team all the best with this year's race."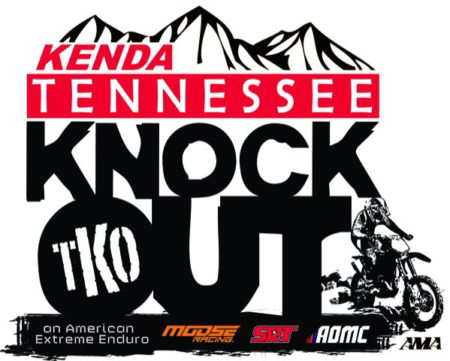 Eric Peronnard – Kenda AMA Tennessee Knockout Extreme Enduro Co-Organiser: "We were really excited to have the Kenda AMA Tennessee Knockout Extreme Enduro as part of this year's WESS Enduro World Championship, but we completely understand why the series is no longer able to include TKO in its 2020 schedule. This year has been extremely difficult for everyone, to say the least. With many parts of the world lifting lock downs and restrictions at different speeds, it's impractical at this stage to expect overseas competitors and teams to attend due to difficulties and uncertainties they face. With TKO preparations continuing, we are excited to have a green light to go racing this August 14-16 and look forward to finally being a part of WESS in 2021."
Nevertheless, the TKO 2020 is carried out for national participants – here all relevant information:
TKO-2020-FLYER

Recap TKO 2019
Quelle / Source: WESS, TKO