Gemäß AMA-Regel 4.16.E.9.C wurden vier Fahrer beim Supercross in Houston 2 am vergangenen Dienstag dafür bestraft, dass sie trotz der Red-Cross Flagge gesprungen sind. Die Strafe für jeden Fahrer ist der Verlust von  zwei Meisterschaftspunkten und das Zurückstufen um zwei Positionen im Rennen – macht in der Summe vier Strafpunkte.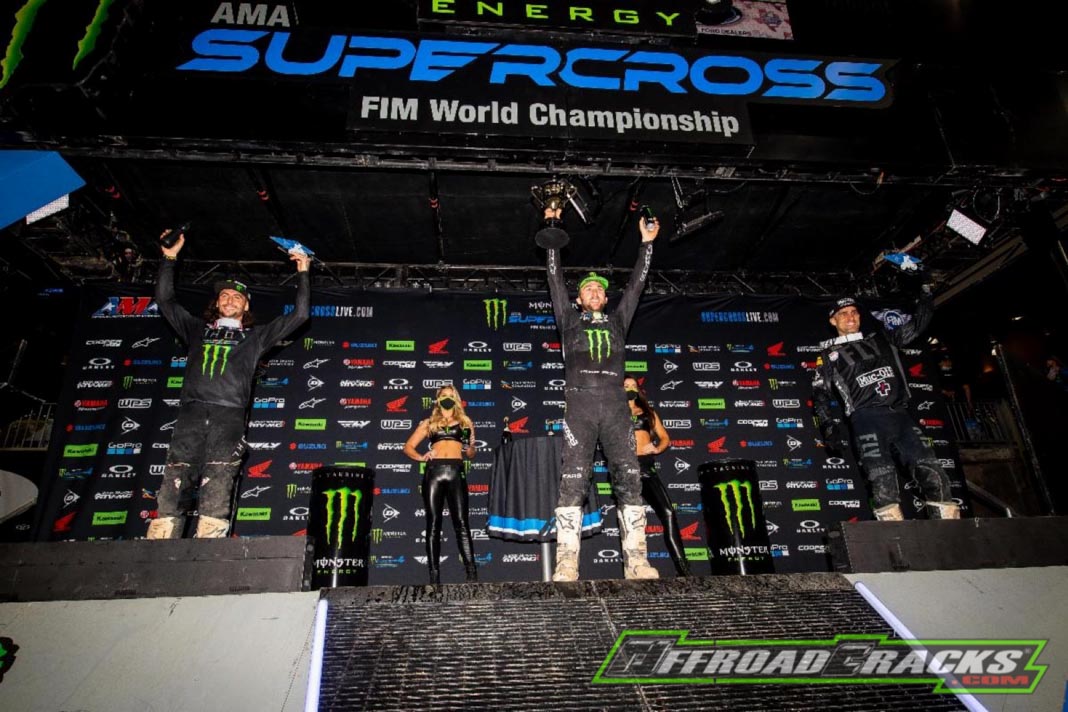 Betroffene Fahrer sind:
---

Per AMA Rule 4.16.E.9.C, four riders in Tuesday's Houston 2 Supercross have been penalized for jumping on a red cross flag. The penalty for each rider is the loss of championship points and purse equal to two positions for that race, plus two additional points.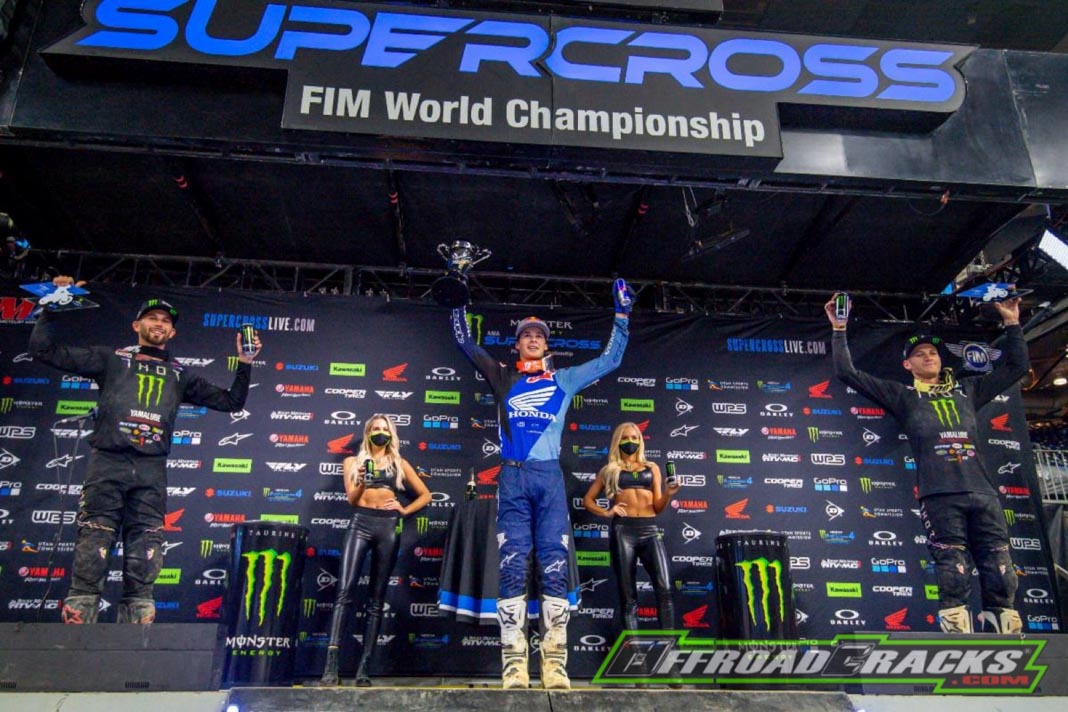 Riders affected are:
Ken Roczen
Jason Anderson
Vince Friese
Martin Davalos
More informations and all results / Weitere informationen sowie alle Ergebnisse: LINK
Quelle / Source: Supercross, AMA, Feld Entertainment