Die neue Yamaha Ténéré 700 (kurz: T7) hat bereits im Travel-Adventure Segment ihre Stärken offen gelegt. Jetzt heißt es im Hardcore-Einsatz zu überzeugen. Genau dafür haben wir uns die T7 geschnappt und werden sie nach allen Regeln der Kunst über knapp 12 Monate einenm Langzeittest unterziehen, bei dem sie beweisen muss, was in ihr steckt.
---
DIREKTLINKS
TECHNISCHE DATEN / TECHNICAL SPECS
LEISTUNGSIDAGRAMME & PRÜFSTANDSLAUF / PERFORMANCE TEST & VIDEO
WARTUNGSINTERVALLE & E-TEIL-PREISE / SERVICE DATA & SPARE PART PRICES
PLUS–MINUS BEWERTUNG / PLUS– MINUS RATING
WEITERE IMPRESSIONEN / MORE IMPRESSIONS
---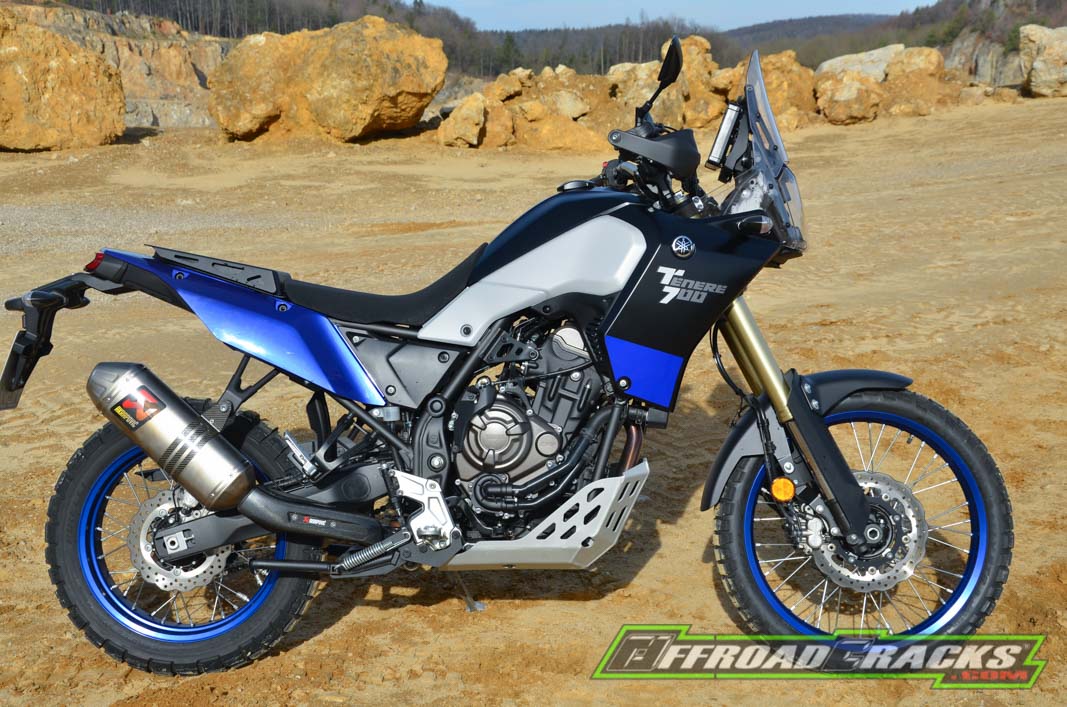 Satte fünf Jahre musste die Reise- und Adventure-Fraktion auf die Ténéré 700, kurz T7, warten, um sie endlich live erleben und kaufen zu können. So eine lange Entwicklungszeit belastet nicht nur die Geduld der Käuferschicht, sondern lässt auch einiges erhoffen mit entsprechend hohen Erwartungshaltungen. Denn schon lange wartet man auf ein Update für die vergleichsweise leistungsschwächere Ténéré 660 mit ihrem 46 PS Einzylinder Herz.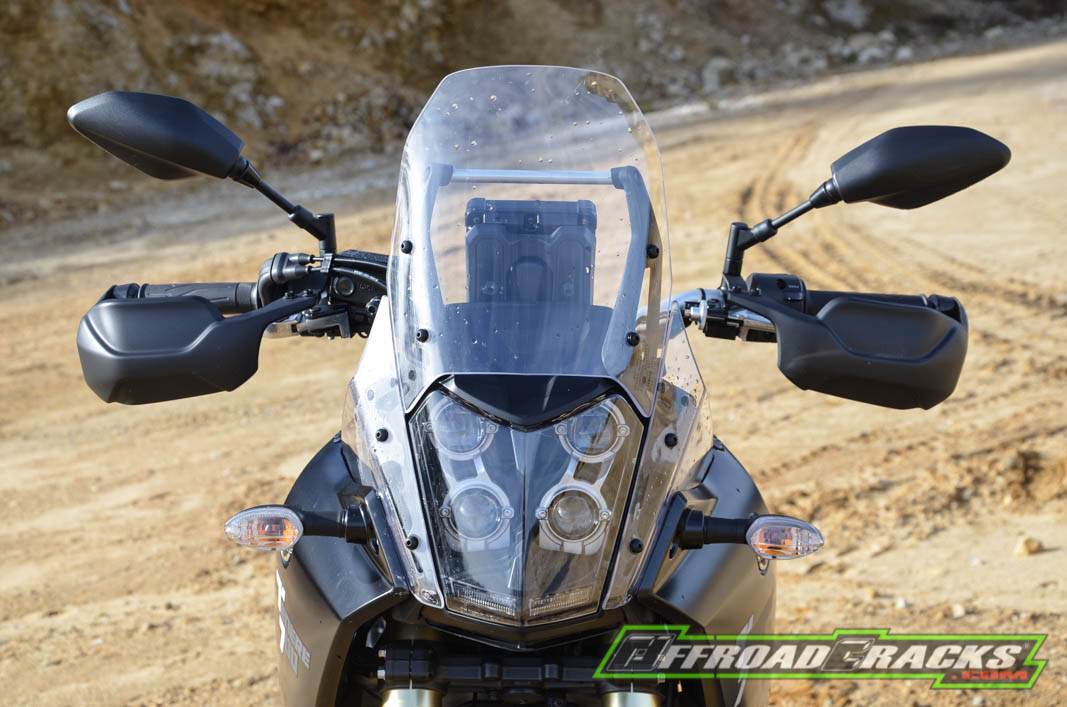 Vier Leuchtstarke LED-Scheinwerfer sorgen für eine angemessene Adventure-Optik
Was die Yamaha auf Reisen, Alpenpässen und Offroad-Abstechern zu leisten vermag ist bereits bekannt, so dass wir uns hier ausschließlich dem Hardcore-Einsatz widmen werden. Zunächst werden wir ihr jedoch in der Serien-Ausstattung erst mal auf den Zahn fühlen, um dann die notwendigen Umbaumaßnahmen festlegen zu können. Da es sich ursprünglich um die Ausstattungsvariante "Explorer" handelt, mussten alle nicht benötigten Sonderbauteile demontiert werden.
Das heißt der umfangreiche Seitenkoffer-Träger samt Aluminium-Koffer muss demontiert werden. Dies erfolgt über die Anbindungspunkte an den Soziusfußrasten und dem Heckrahmen. Anschließend wir der Motorschutzbügel abgenommen, der sowohl an Motorhalterungen – die schlüssige Verbindung zwischen Motor und Rahmen – sowie einem Zwischenelement unter dem Kühler und einer Aufnahme an der Oberseite des Getriebegehäuses mit dem Fahrzeug fest verbunden ist. Die gegenüber dem Standard-Motorschutz um 33 Prozent größere Explorer-Variante bleibt logischerweise an Ort und Stelle. Auch der Leichtmetall-Gepäckträger auf der Position des Sozius-Sitzplatzes bleibt vorerst erhalten, wird aber später durch eine durchgehende Rallye-Sitzbank ersetzt. Jetzt muss nur noch der Hauptständer mit seinem weit ausladenden Fußbetätigungshebel weichen, was in wenigen Minuten über drei Verschraubungspunkte der Fußrasten-Aufnahmeplatten erfolgt. Und schon kommt die T7 deutlich aufgeräumter und abgespeckter daher.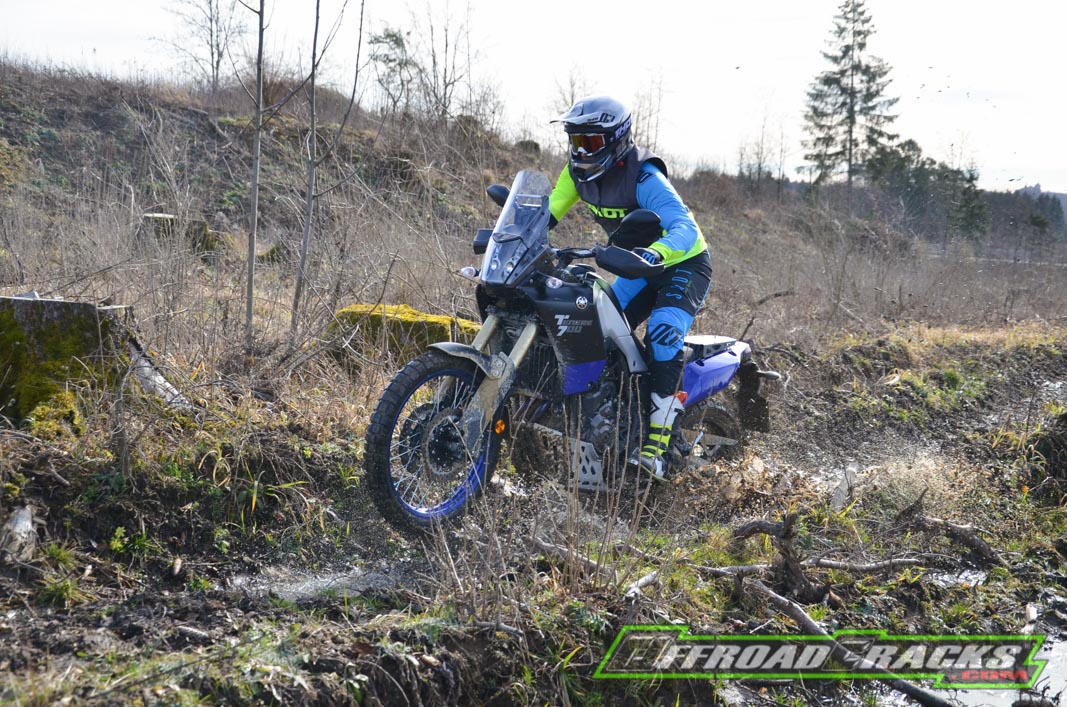 Was haben diese Maßnahmen zur Folge? Das Gewicht der T7 mit Explorer-Konfiguration in Höhe von 227 Kilogramm wird durch genannte Maßnahmen auf 204, also um ganze 23 Kilogramm reduziert. Das sind immerhin knapp zehn Prozent des ursprünglichen Startgewichts, was das vorangegangene Leistungsgewicht von 3,09 kg/PS auf beachtliche 2,78 kg/PS reduziert.
TECHNISCHE DATEN
Technische Daten Yamaha T7 Dauertest OEM Full Akra © OFFROADCRACKS

Einen Pfeil haben wir noch im Köcher, denn der schwere Serien-Schalldämpfer muss einer Akrapovic-Slip-On-Titan-Ausführung Platz machen, was nochmal eine Gewichtseinsparung von 2,3 Kilogramm mit sich bringt und das Leistungsgewicht auf 2,65 kg/PS optimiert. Dies hat natürlich auch bezüglich der Höchstleistung des CP2-Motors und dem Drehmoment einen positiven Effekt. So verspricht Akrapovic eine Leistungssteigerung von bis zu 2,3 PS sowie einem Drehmomentzuwachs von 2,3 Newtonmetern, was wir bereits bei der Weltpremiere in Spanien spürbar erleben durften – diese Hersteller-Angaben werden natürlich wie immer auf dem Leistungsprüfstand überprüft und im nächsten Zwischenbericht veröffentlicht.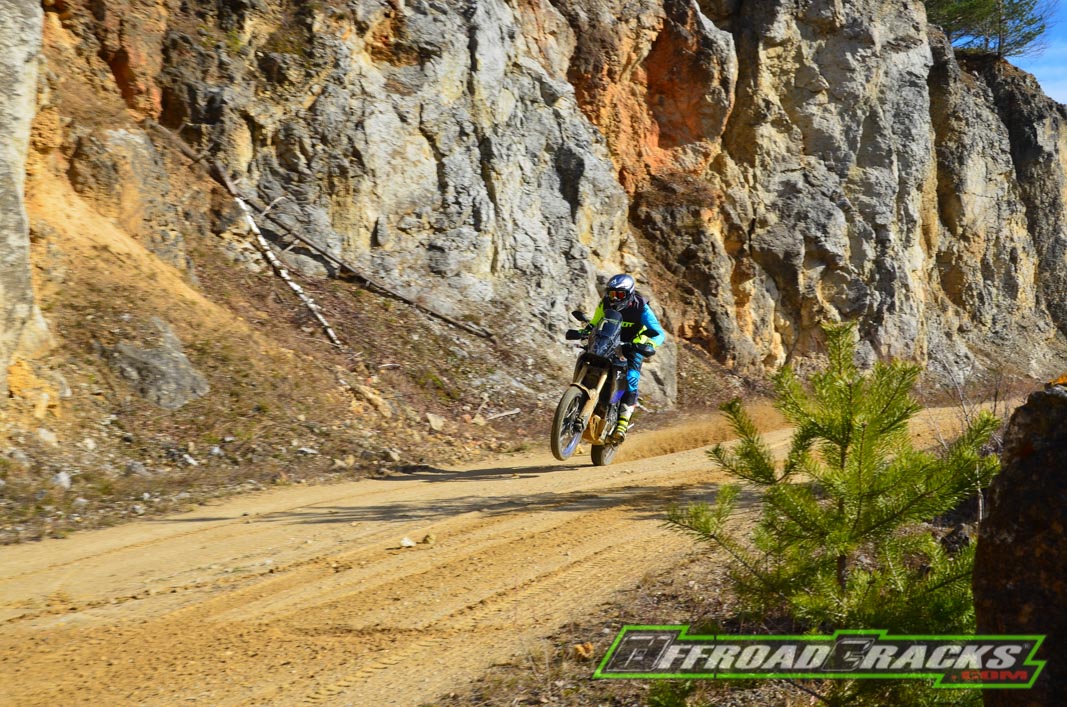 LEISTUNGS– & DREHMOMENTDIAGRAMME + VIDEO: PRÜFSTANDSLAUF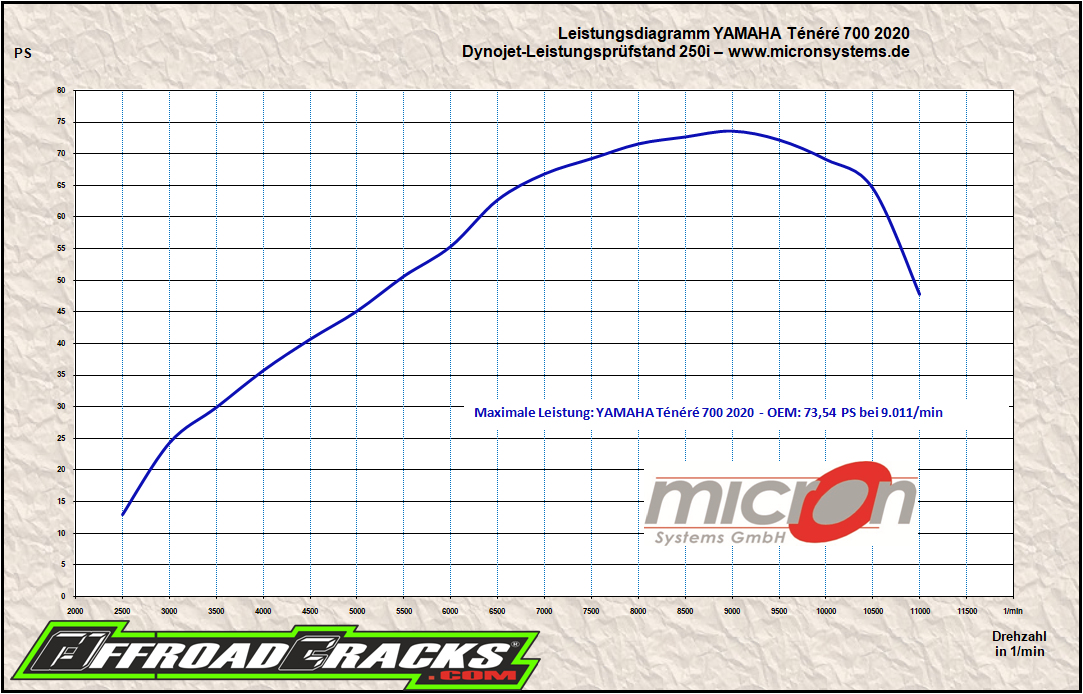 HINWEIS: Das Video ist noch deaktiviert, damit keine unerwünschte Datenübertragung zu Youtube stattfindet. Zur Aktivierung bitte auf das Vorschaubild/Video-Link klicken. Damit werden Daten übermittelt, zu deren Art, Umfang und Verwendungszweck wir keineAuskünfte geben können. NOTE: The video is still deactivated so that no unwanted data transfer to YouTube takes place. To activate, please click on the preview image / video link. This transmits data about the type, extent and purpose of which we cannot provide any information.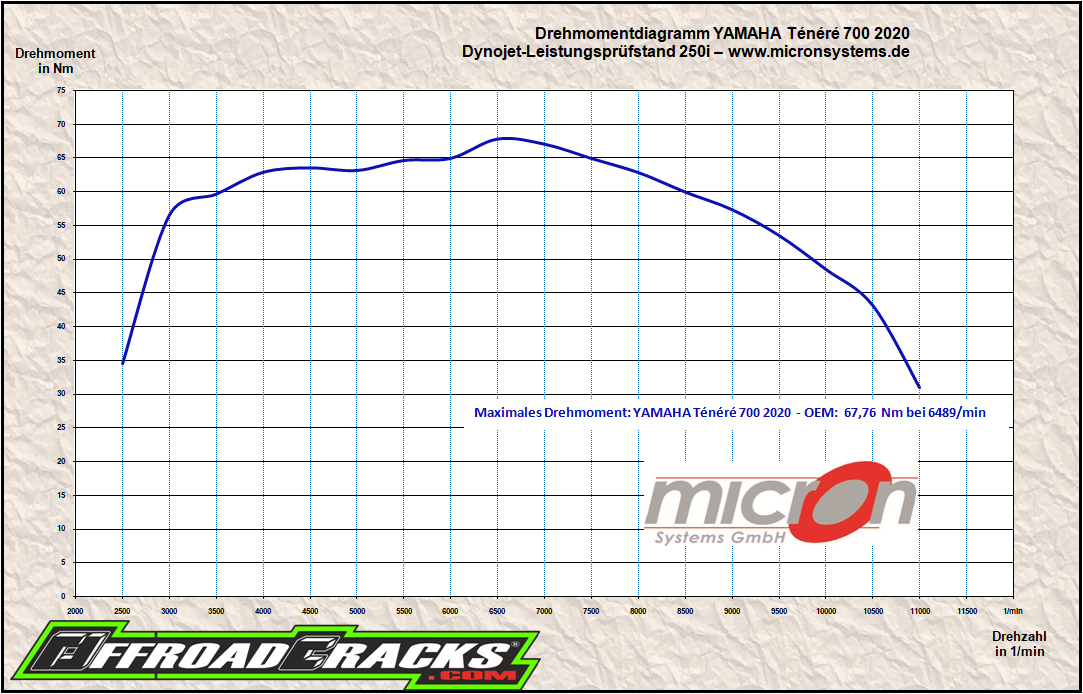 Warum all diese Werte und der Aufwand mit einem Slip-On-Schalldämpfer? Ganz einfach, denn dieser Hardcore-Test stellt einen indirekten Vergleich zur stärksten Konkurrentin in dieser Klasse in Form der kürzlich getesteten KTM 790 Adventure R dar, die ebenfalls mit einem Akrapovic-Slip-On-Schalldämpfer versehen war. Zum Vergleich: Die KTM bringt es bei einem Startgewicht von 220kg und einer Höchstleistung von 95,2 PS auf ein Leistungsgewicht von 2,31 kg/PS. Das ist immerhin ein Gewichtsvorteil von 340 Gramm pro PS für die KTM mit einem Hubraumvorteil von 109,4 Kubikzentimetern gegenüber der T7.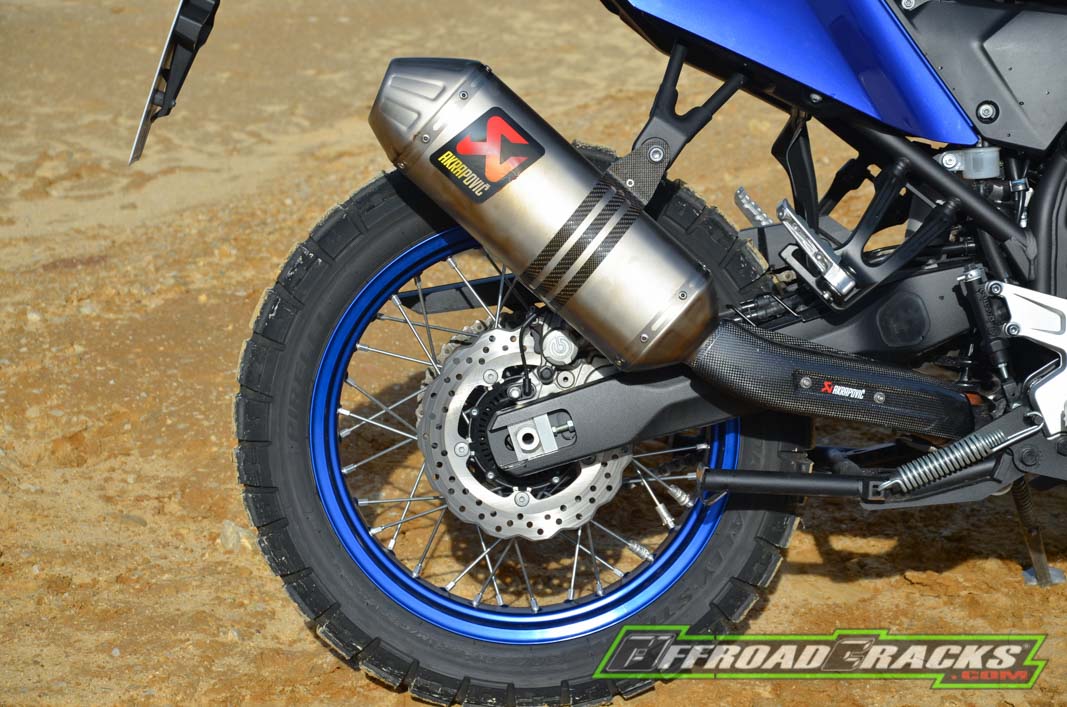 Nun aber genug der Theorie und Auflistung an Vergleichswerten, denn jetzt heißt es festhalten, denn die T7 muss im echten Sportenduro-Gelände beweisen, was sie drauf hat. Doch zunächst gilt es noch das Fahrwerks-Setup identisch zum KTM-Test für unsere Bedingungen anzupassen. Das bedeutet im Detail die hydraulische Federvorspannung per Stellrad am Federbein auf das Maximum zu erhöhen. Ergebnis? Die Ausfedergeschwindigkeit erhöht sich, so dass die voreingestellte Zugdämpfung die Ausfeder-Bewegung nicht mehr wie gewünscht in den Griff bekommt – besser gesagt passend dämpfen kann und deshalb nachgestellt werden muss. Da hier gleichzeitig mit deutlich höherem Tempo als normalerweise durchs Gelände geknallt wird, wird die Zugdämpfung auf den maximal möglichen Wert per Klickverstellung am unteren Ende des Federbeins eingestellt – also im Uhrzeigersinn. Konform dazu wird gleiches auch an der 43er Kayaba-Gabel an der Gabel-Unterseite durchgeführt.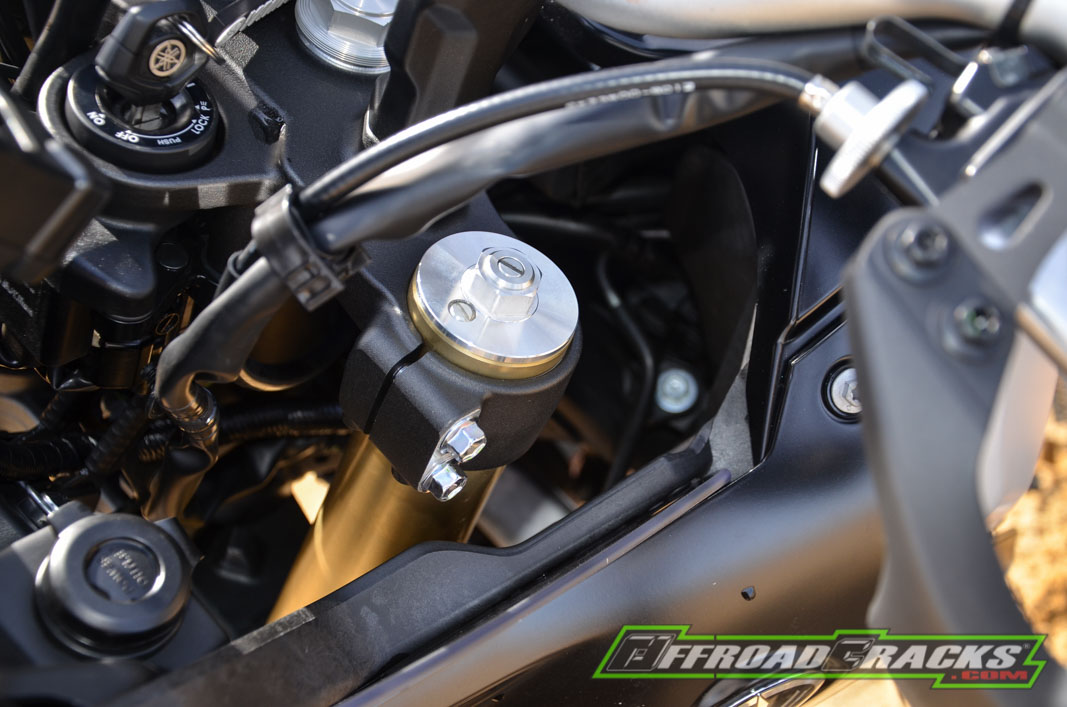 Im Fall des Federbeins heißt es im Uhrzeigersinn, als von komplett offener Dämpfung 23 Klicks für die maximale Zugdämpfung einzustellen. An der Gabel erfolgt gleich Maßnahme nur mit 22 spürbaren Klicks zur Erreichung der maximalen Zugdämpfung.
Für die Druckdämpfung, also Verlangsamung der Einfeder-Geschwindigkeit durch Justierung der oberen Einstellschraube am Federbein sind für die Erreichung der maximalen Dämpfung im Uhrzeigersinn 18 Klicks notwendig. An der Gabel unten sind es dagegen 22 Klicks. Noch kurz den Reifenluftdruck geprüft, so dass bei Sprungeinlagen ein Durchschlag nicht zu einem ungewollten Plattfuß führt und los geht's.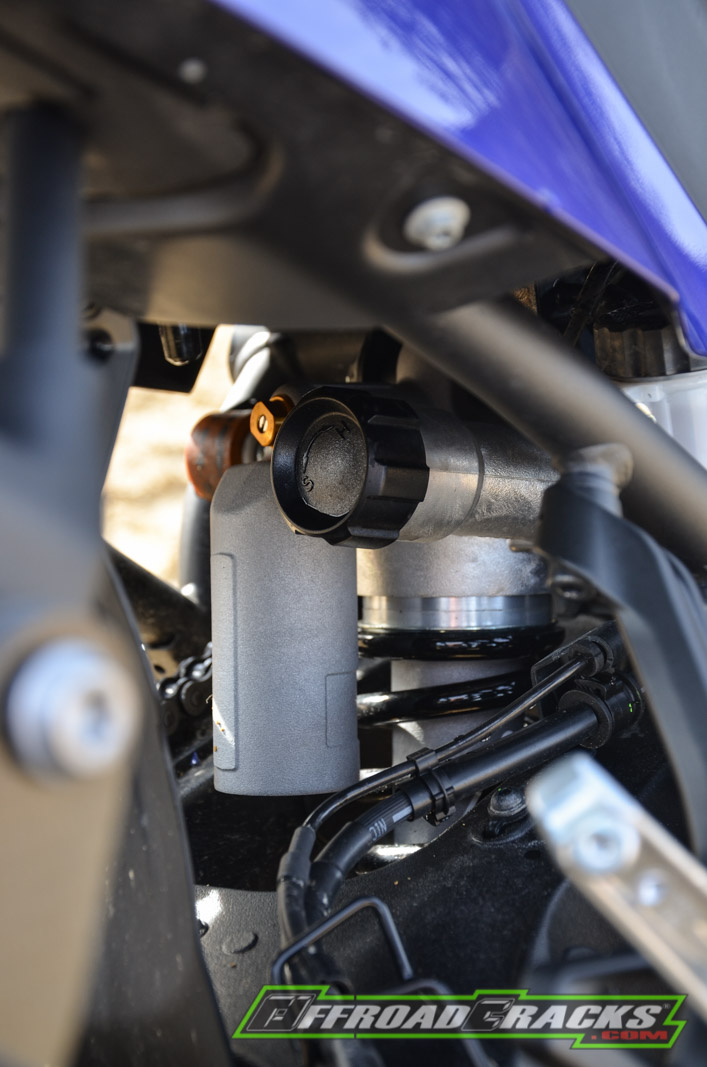 Zündung ein, am rechten unter Rand des TFT-Bildschirms die Taste kurz gehalten, bis das ABS-Signal aufleuchtet und der Schriftzug Offroad auf dem Display erscheint und schon kann's ins Gelände ohne ABS gehen – deutlich schneller und einfacher als bei der KTM 790. Noch kurz die Gummis aus den Fußrasten für mehr Grip entfernt und mit Druck auf den Startknopf bei eingelegtem Gang läuft der Parallel-Twin auf Anhieb bei 100-prozentig trennender Kupplung sofort und ab geht die Post.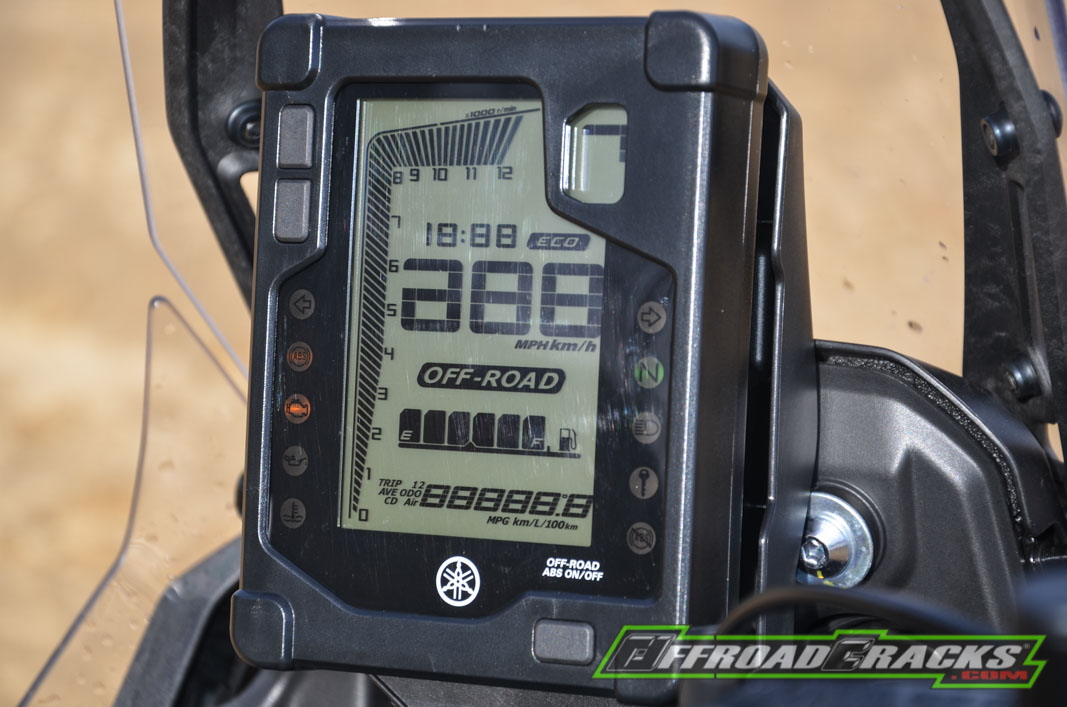 Der erste kurze Gang wird sofort gegen den zweiten und dann dritten eingetauscht, da sich die T7 auf Anhieb wohl in dieser Gelände-Kulisse fühlt und auch auf Anhieb Vertrauen schafft. Denn nach wie vor sind diverse Abschnitte mit Wasserpfützen und schlammigen Untergrund versehen, so dass der Pirelli Scorpion STR mit seinem vergleichsweise nur geringen Stollenabstand sicherlich nicht den gewünschten Grip erreicht, da er sich erfahrungsgemäß zusetzen wird. Doch wie schon bei der Weltpremiere in Spanien hat dieser Pneu alle überrascht und das tut er auch hier, so dass die Performance auf diesem Untergrund einfach begeistert, da man dies so nicht erwartet hatte. Traktion und Grip sind erstaunlich gut und die dazu angepasste Fahrwerks-Abstimmung überrascht nicht nur, sondern sorgt für ein breites Grinsen im Gesicht eines Sportenduro verwöhnten Fahrers, der jetzt doch überaus sportlich mit 200 Kilogramm im Gelände umgeht.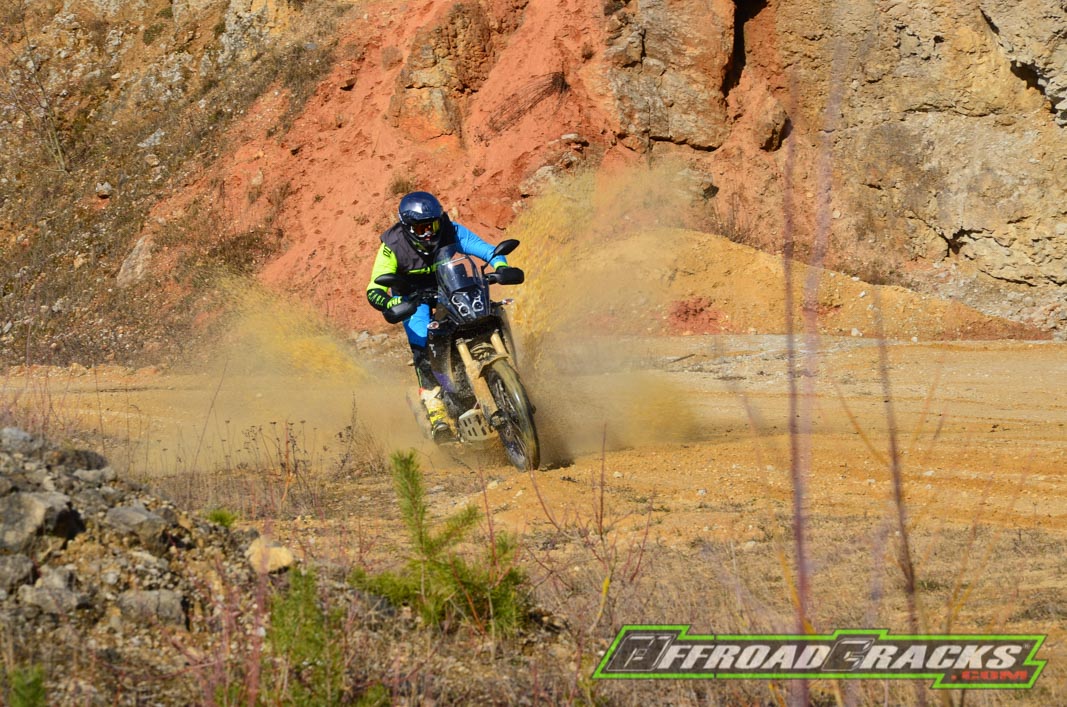 Mit zusätzlich gewonnenem Vertrauen nochmal gleicher Abschnitt und jetzt schon im vierten Gang mit gut 110km/h. Doch jetzt kommt die Fuhre beim Überfahren einer aufeinanderfolgenden Doppel-Welle in leichte Unruhe, was die Körperspannung und den Knieschluss sofort verstärken lässt und zugleich mehr Leistung von der T7 fordert, um sie auf Zug und Kurs zu halten.
Bei diesem hohen Tempo sind den für den Allround-Einsatz abgestimmten Fahrwerks-Komponenten logischerweise Grenzen gesetzt. Dennoch überrascht die Abstimmung der nur 43 Millimeter starken Kayaba-Gabel mit guter Dämpfung bis zur Ausnutzung des kompletten Hubs von 210 Millimetern und lässt keine Unruhe oder gar Instabilität über die Vorderhand aufkommen. Etwas mehr drängt sich hier das Kayaba-Federbein mit 200 Millimetern Federweg in den Vordergrund und erweist sich etwas komfortabler und dadurch auch weicher, was ihr mehr Freiheit für Gegenreaktionen bei dieser Beanspruchung beschert und folglich eine gewisse Unruhe aufkommen lässt.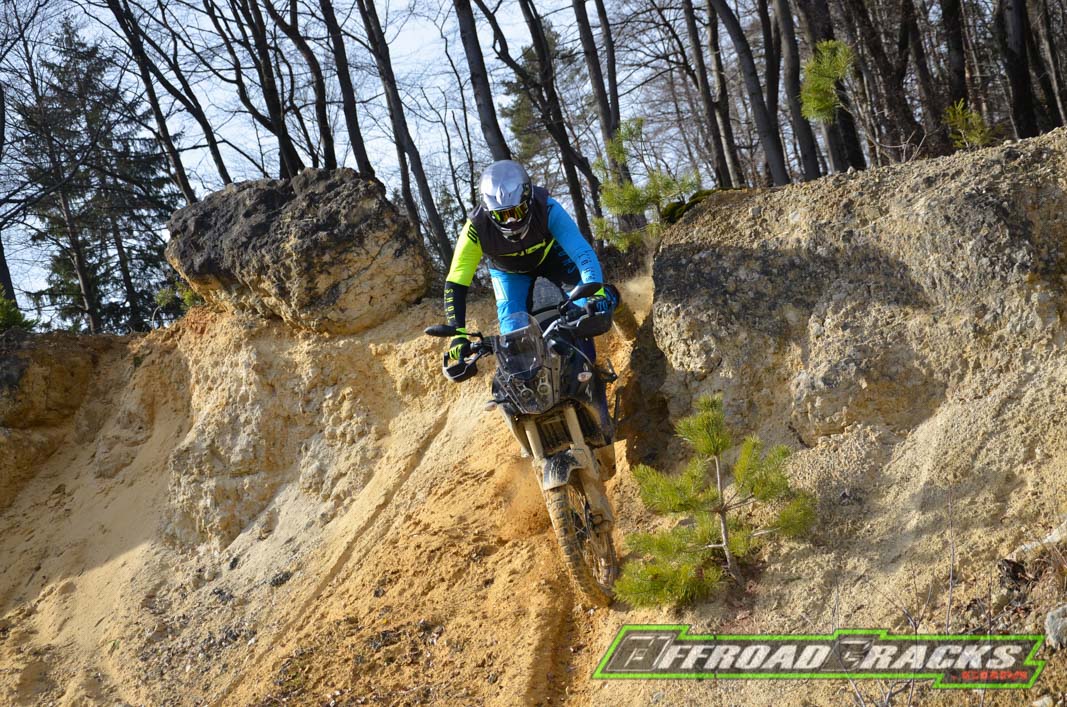 Interessant daran ist, das die klassische Bauweise der T7 mit oben liegendem 16-Liter-Tank gegenüber der sportlich und schwerpunktgünstiger positionierten zwei Tankhälfte mit 20 Liter Fassungsvermögen an der KTM keine Nachteile aufweist. Im Gegenteil, denn die T7 lässt sich damit flinker und weniger Last auf dem Vorderrad dirigieren, was ihr einen gewissen Vorteil in der Agilität und im Handling beschert. Wer hatte das gedacht, natürlich immer unter der Berücksichtigung der 20 Kilogramm Unterschied beim Startgewicht, was nicht unerheblich ist.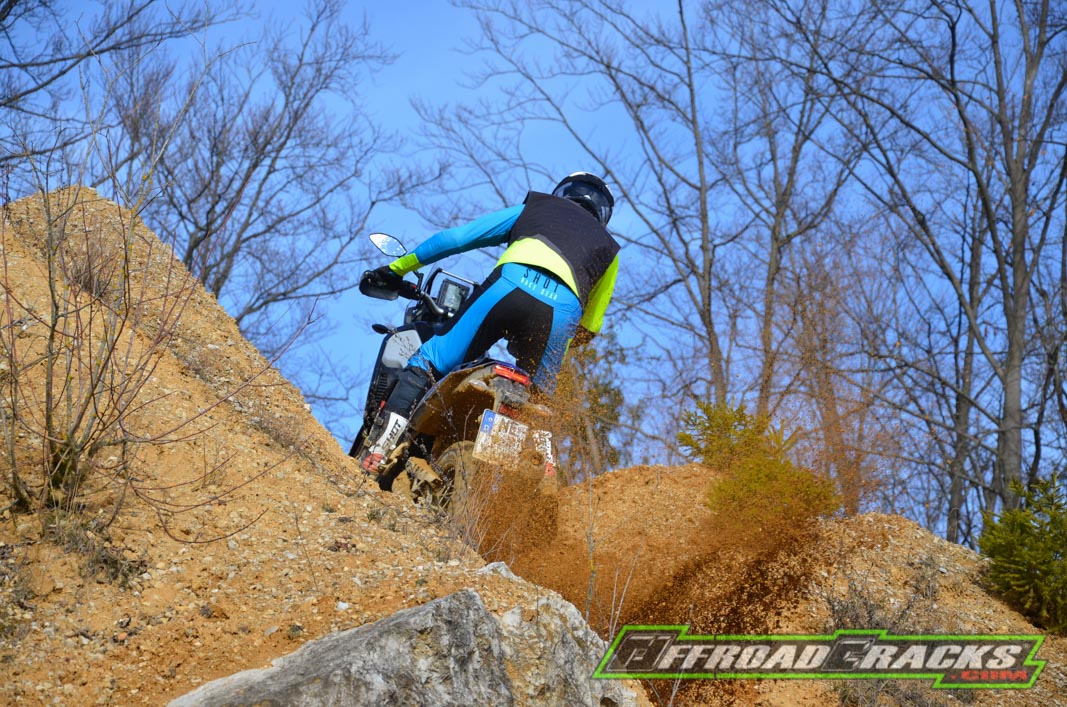 Auch das Traktionsvermögen der T7 ist spürbar höher angesiedelt als bei der 790er KTM, da sie ein größeres nutzbares Leistungsband bei gleichzeitig geringere Motorleistung bietet, was den Schlupf am Hinterrad über die Gashand besser kontrollieren lässt. Hier neigte die KTM eher zum Wheelspin, was auf Grund der enormen 95,3 PS auch nicht verwunderlich ist.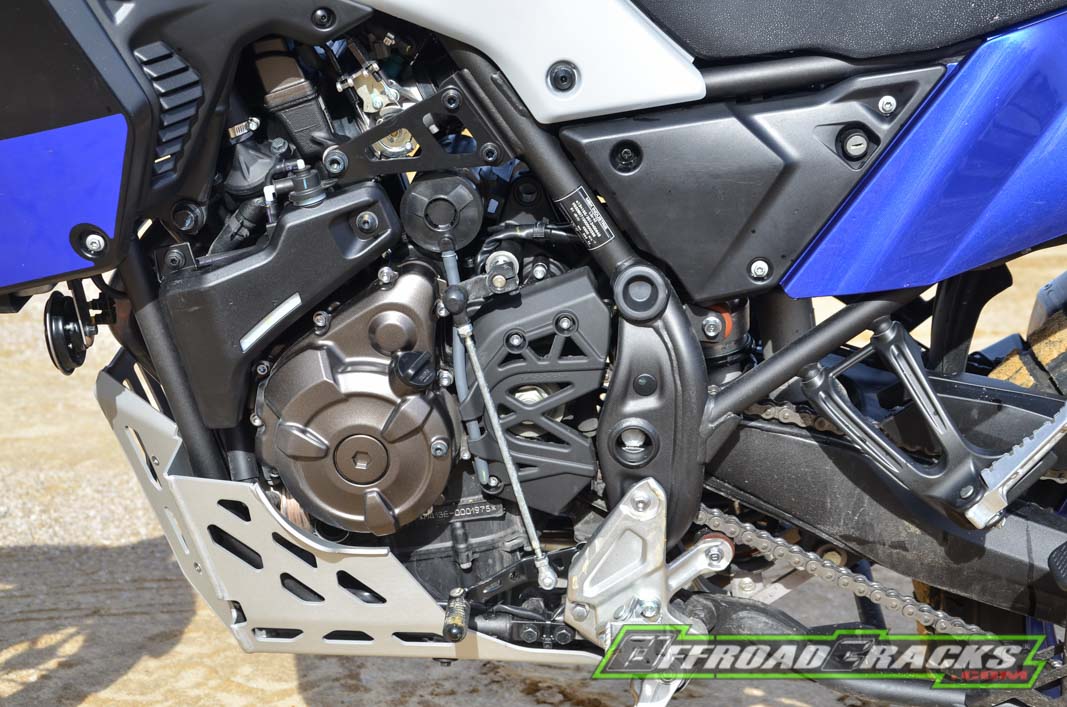 Einen klaren Vorteil bietet die T7 mit ihren CP2-Motor, der bereits ab Leerlaufdrehzahl eine nutzbare Motorleistung zu Verfügung stellt, was die KTM erst ab 3.500/min beherrscht, ansonsten stirbt der KTM-Motor gerne frühzeitig ab. Diese Eigenart ist bei der T7 definitiv nicht gegeben, was das Leben in technisch anspruchsvollen langsamen Passagen drastisch erleichtert.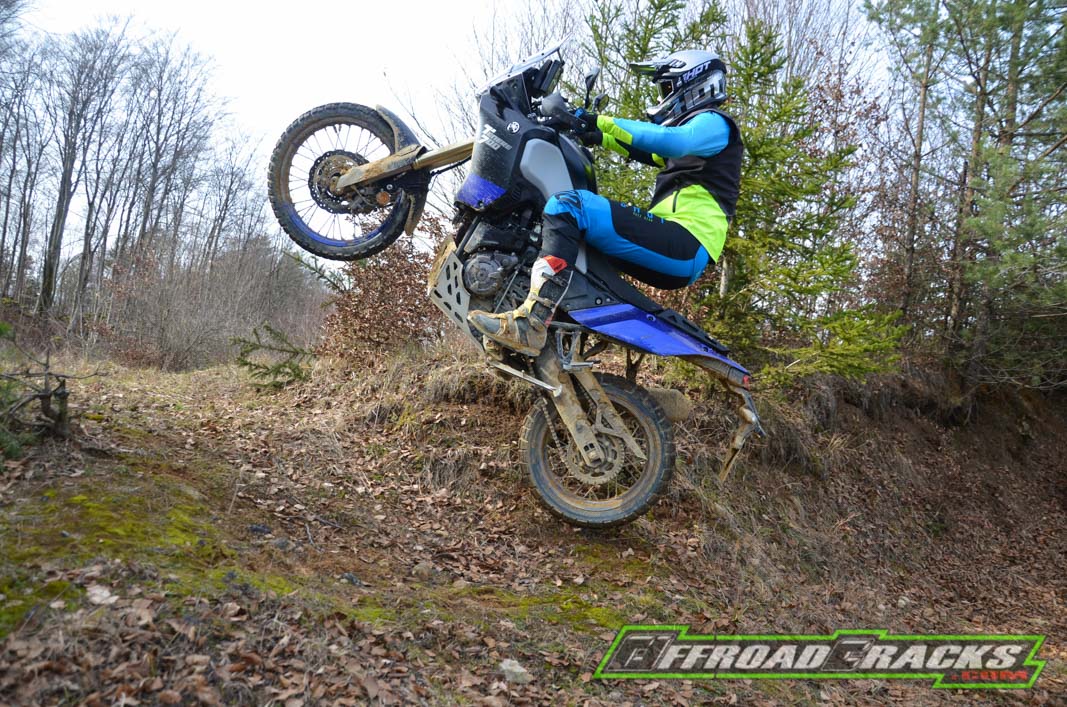 Weg vom indirekten Vergleich zu weiteren Eindrücken im echten Gelände: Speed ist Trumpf und das zeigt die Zeitenjagd, denn sogar wir sind überrascht wie nahe die T7 an echten Sportenduros dran bleibt. Natürlich hat sie auf Grund der Masse im anspruchsvollen Gelände das Nachsehen. Dennoch begeistert, was die T7 so wirklich im Gelände bereits ist zu tun und auch kann.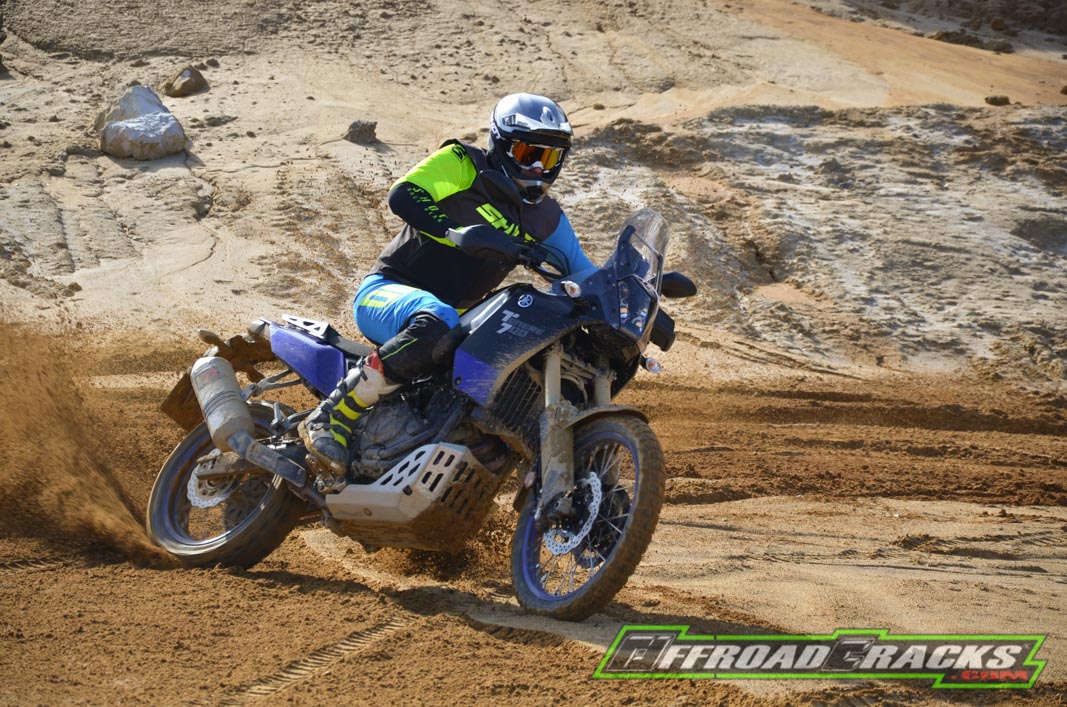 Die Paradedisziplin der Drift ist eine Auszeichnung für jede Fahrwerks-Geometrie und jedes Fahrwerks-Konzept, sobald diese als erstklassig und sicher bewertet wird. Und dieses Fahrmanöver beherrscht die Yamaha mit einem bombenfest haltenden Vorderrad und insgesamt gutmütiger Auslegung bei gleichzeitig breitem fühlbarem Grenzbereich, so dass es als narrensicher zu bezeichnen ist. Drifts mit 200 Kilogramm und mehr bedeuten immer einen gewissen Ritt auf der Kanonenkugel, denn sobald sich die Masse aufstellt gibt es kaum ein Halten mehr und die mächtigen Motorräder müssen meist mit dem Untergrund Vorlieb nehmen. Davon ist bei der T7 nichts zu spüren – im Gegenteil. Sie lädt gerade dazu ein den Grenzbereich jedes Mal weiter auszunutzen, ohne dabei den Fahrspaß zu vermissen oder echte Ehrfurcht aufkommen zu lassen. Dennoch sollte man diesem Fahrmanöver immer mit Respekt entgegen treten, denn auch mit der T7 ist irgendwann der Grenzbereich überschritten, was ein einschlagendes Erlebnis zur Folgen haben kann.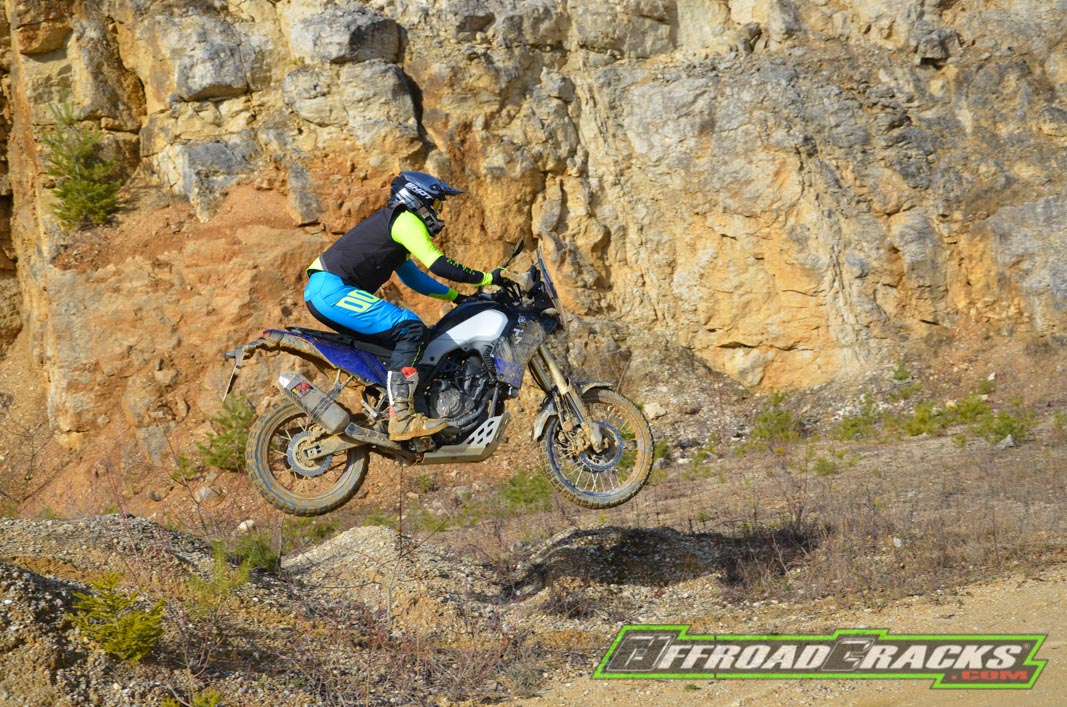 Und auch dies war Gegenstand unseres Test, denn beim ersten Sprung von einem knapp eineinhalb Meter hohen Plateau quittierten die OEM-Federelemente mit einem klassischen Durchschlag beim Aufkommen ihre Belastungsgrenze, so dass auch der Motorschutz den Untergrund begrüßen durfte. Das ist also definitiv nicht erwünscht und sollte man diese Art von Fahrmanöver öfter durchführen ist dringend eine Fahrwerks-Anpassung in umfangreicher Art und Weise zu empfehlen, um Schäden zu vermeiden und das Material dauerhaft zu schonen.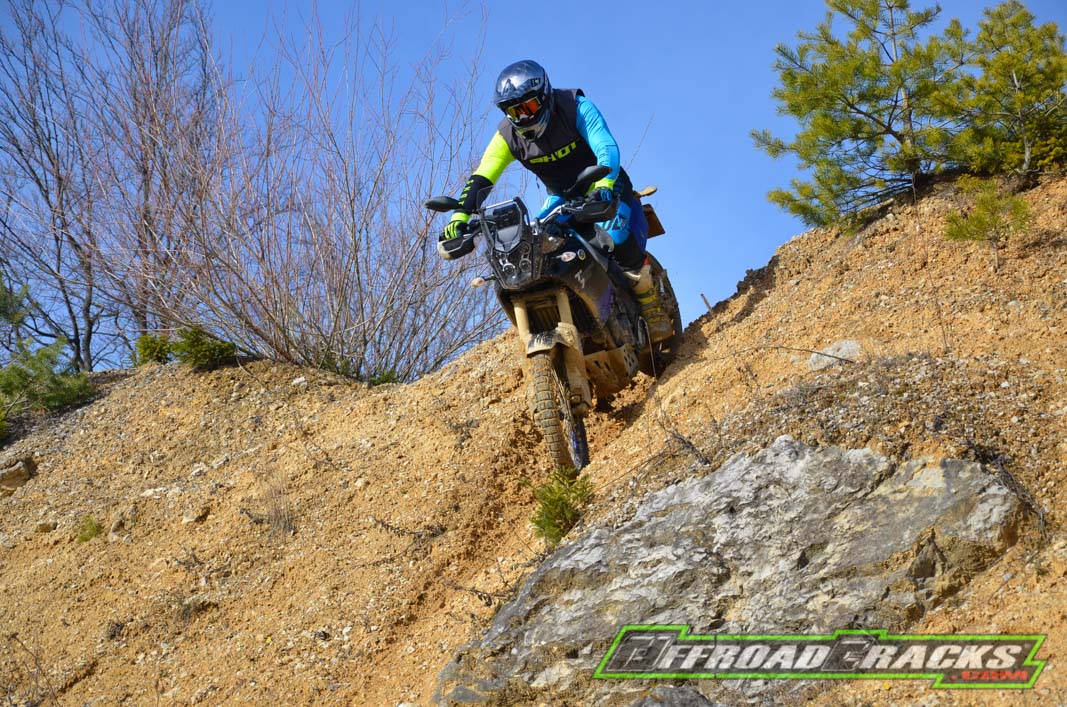 Themenwechsel: Doppelscheiben-Bremsanlage vorn? Ist das nicht etwas zu viel für losen Untergrund? Denn auch die leistungsstarken Rallye-Maschinen mit über 600 Kubikzentimeter aus vergangenen Dakar-Tagen kamen problemlos mit einer einzelnen Oversize-Bremsscheibe aus. Sicherlich sind die Anforderungen mit Sozius und vollem Gepäck auf Gebirgspässen völlig andere, so dass diese Art der Bremsanlage klare Reserven bietet, wo eine klassische Offroad-Einscheiben-Bremsanlage im Dauereinsatz an ihre Grenzen kommen mag. Im Offroadsport gehört natürlich auch das Thema Startgewicht dazu, wie bereits eingangs erwähnt und mit nur einer Bremsscheibe und einem Bremssattel kann man dem Fahrer bezüglich der körperlichen Belastung im Gelände Gutes tun.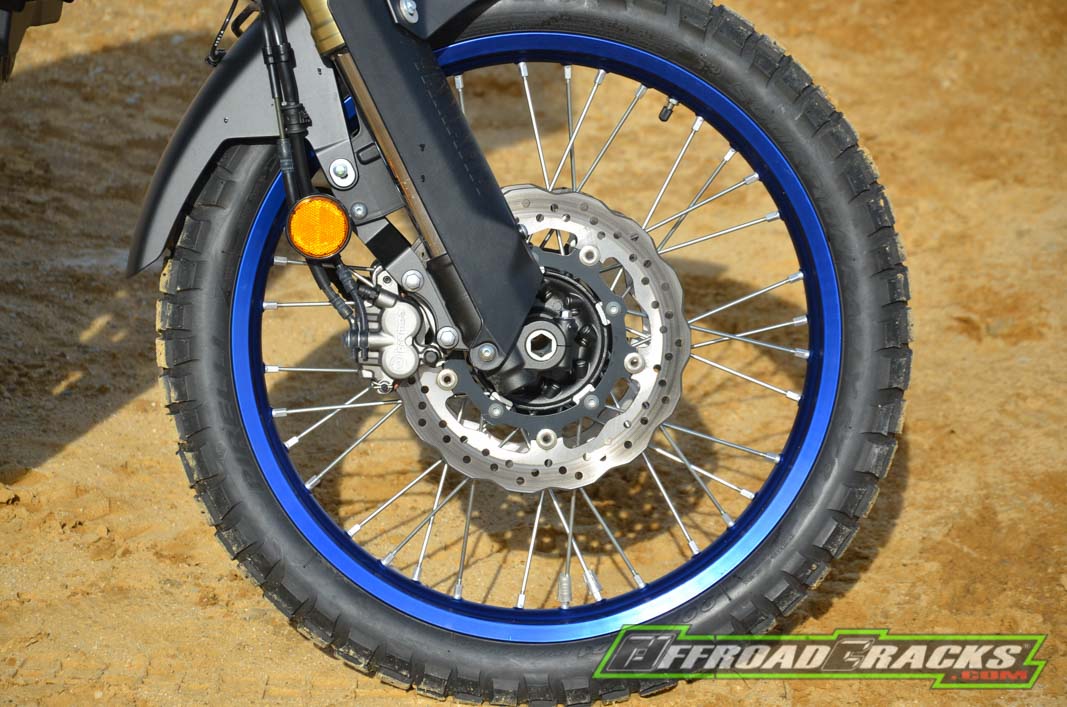 Im Fall der T7 ist auch hier ein klares Statement gegeben. Sie löst die Offroad-Problematik problemlos und verzögert auch gefühlvoll auf losem Untergrund. Dazu haben wir lediglich den Druckpunkt des Vorderrad-Bremshebels zum Lenker hin verstellt, so dass die Bremse bei gewohntem Einsatz weniger stark zubeißt und schon ist die gefühlvolle Verzögerung von 200 Kilogramm einfach umsetzbar. Die Hinterradbremse agiert ebenfalls sehr sanftmütig, kann aber genauso wie vorn bissig, sobald gewünscht.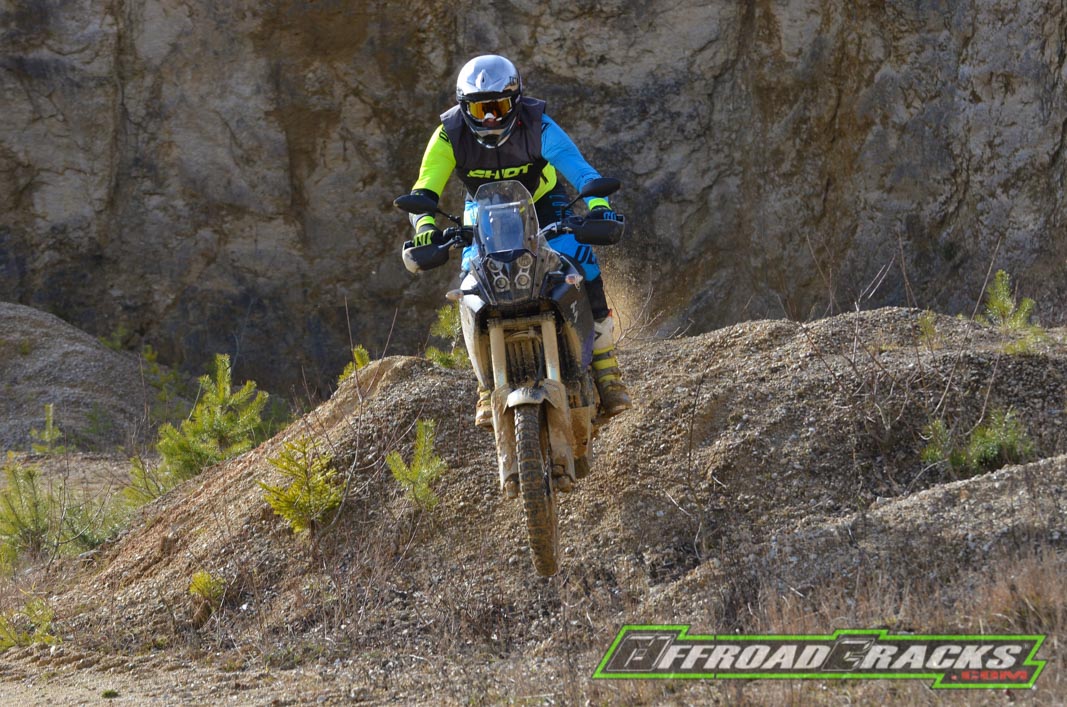 Ohne weitere Worte und Tadel ist die problemlose und leichte Bedienbarkeit der seilzugbetätigten Kupplung zu bezeichnen. Ebenso verhält es sich in Sachen Getriebe-Schaltbarkeit, für dessen optimale Funktion der Schalthebel in seiner Position auf Grund der hohen Endurostiefel leicht nach oben verstellt wurde. Die Gänge lassen sich exakt einlegen und benötigen geringste Bedienkräfte.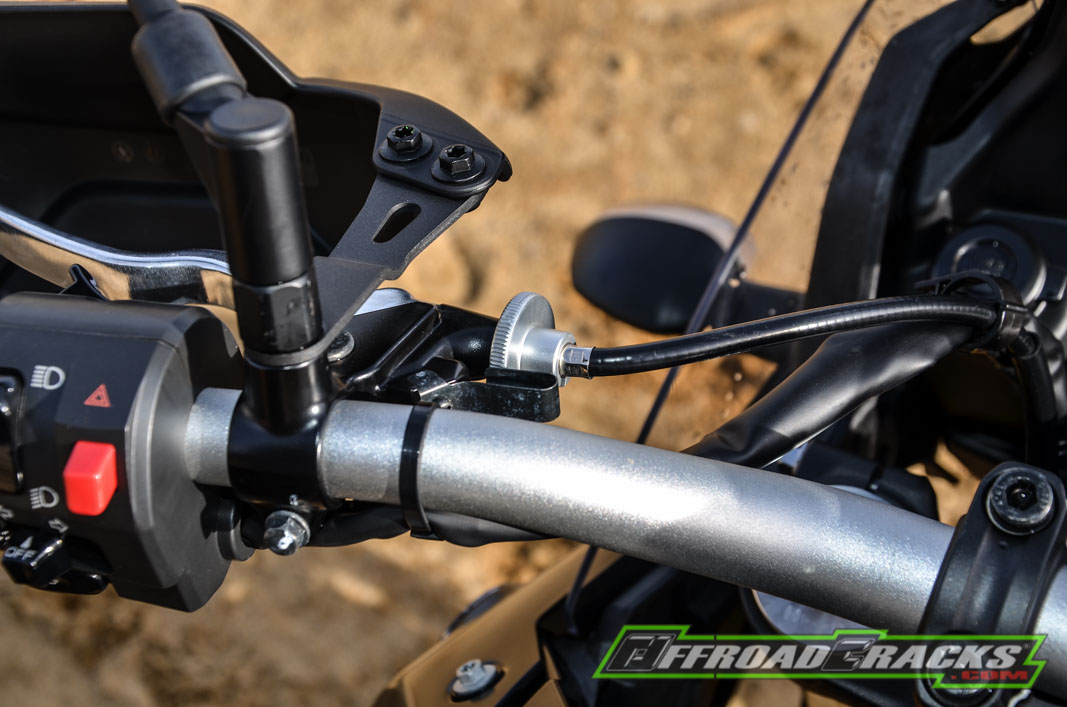 In engem Geläuf bei niedriger Geschwindigkeit überrascht immer wieder das gute Handling bei stehender Fahrt auf den Fußrasten, was sich aber auch sitzend mit ausgestrecktem Bein während der klassischen Kurvenfahrt im Offroad-Gelände attestieren lässt. Alles läuft homogen ab, es gibt keine Überraschung und man hat nur das Gefühl mit einer etwas größeren Sportenduro unterwegs sein. Die Wohlfühlphase auf der T7 startete bereits nach gut zehn Minuten nachdem man ihre Fähigkeiten ausgelotet hatte. Der Übergang in den gewohnten Fahrstil erfolgte relativ zeitnah und überraschte alle, ebenso wie einen ehemaligen Crosser, der mit dieser Art von Zweirad bislang überhaupt nichts zu tun hatte.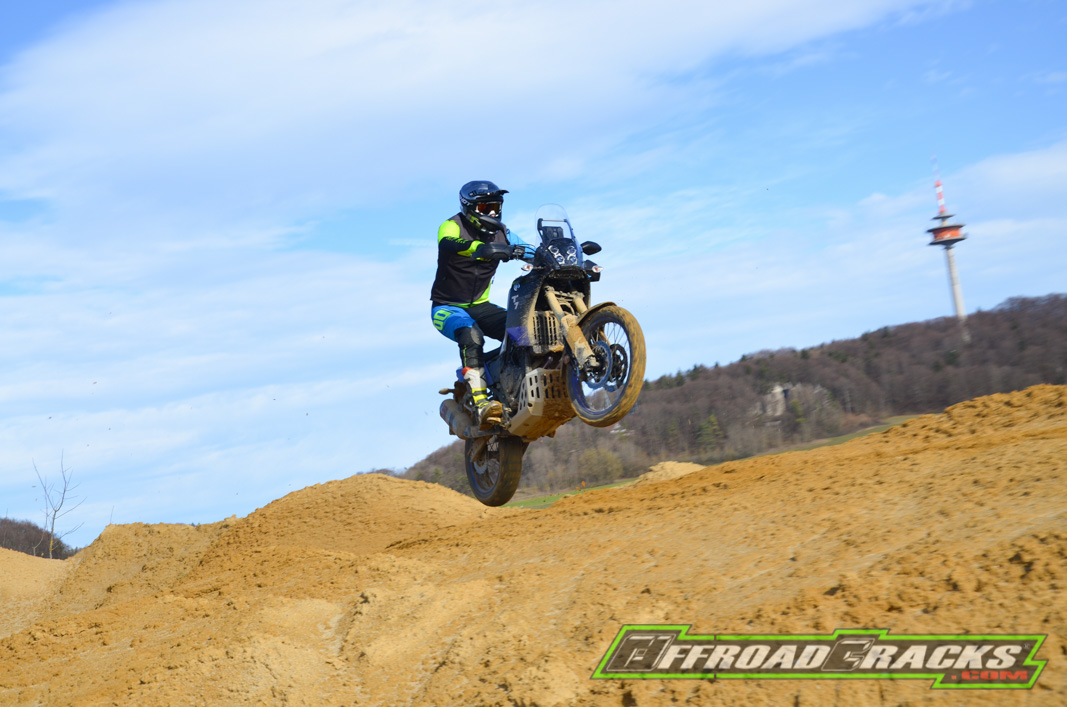 Hat Yamaha damit den Zahn der Zeit getroffen und nach dem Motto "Weniger ist mehr" die Adventure-Welt überzeugt? Von meiner Seite aus gibt es dazu ein eindeutiges Ja, denn das Erlebte im echten Gelände im Grenzbereich zeigt, dass auch im normalen Alltag ein derartiges Motorrad äußerst sicher und einfach zu bewegen ist. Raus aus dem Gelände und sofort ruft die Autobahn, um dem Parallel-Twin die Sporen zu geben. Es dauert nicht lange und schon liegen knapp 200 km/h an, was nochmals ihre breitbandige Auslegung für jede Art von Spieltrieb und Einsatzbereitschaft unterstreicht. Ebenso der erste kurze Gang hilft in technisch anspruchsvollen Abschnitten ungemein.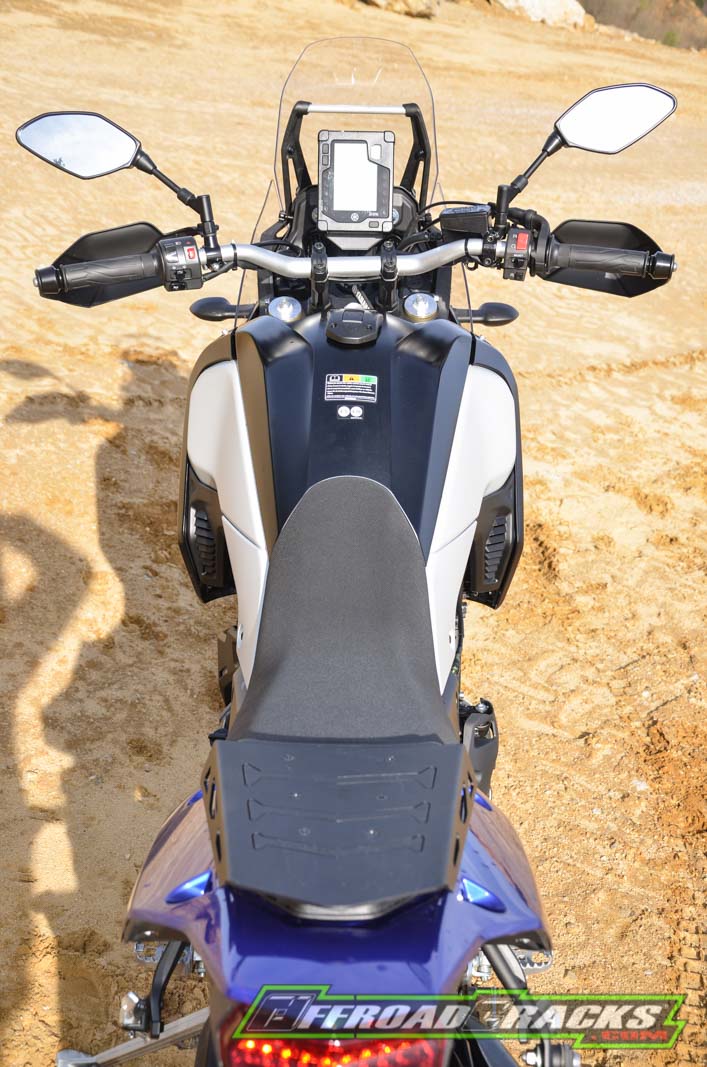 FAZIT
Was bleibt ist eine Begeisterung für eine Motorrad-Konzept, dass eigentlich nicht für diese von uns hier getestete Einsatzart gemacht wurde, sondern eher für die Offroad-Langstrecke angedacht ist. Das sie beides in überzeugender Manier beherrscht und begeistert hat uns dazu bewogen ihr unter sportlichen Aspekten bei verschiedenen Rallyes ordentlich einzuheizen. Denn, wer diesen Test so überzeugend absolviert ist auch gut für mehr. Betrachtet man zudem noch den äußerst attraktiven Anschaffungspreis von knapp 9.600 Euro, dann gibt es eigentlich kaum noch Gegenargumente, es sei denn man ist Markengebunden. Ich persönlich kann nur sagen, dass sich die Warte- und Entwicklungszeit von knapp fünf Jahren mehr als gelohnt haben und Yamaha Europe – die Ténéré 700 wird in Frankreich von MBK produziert und ist auch in Europa entwickelt worden, während der CP2-Motor aus Japan kommt – hat einen verdammt guten Job gemacht. Demnächst folgt der nächste Zwischenbericht zum Thema Rallye-Modifikation mit Leistungsmessungen, -optimierungen und Co – es bleibt also spannend!
PLUSMINUSYAMAHA TÉNÉRÉ 700 2020
---
PLUS
• Hervorragende Motorleistung
• Perfektes Leistungsband über den gesamten Drehzahlbereich
• Tadelloser Geradeauslauf
• Hohe Verarbeitungsqualität
• Hervorragendes Handling
• Überzeugende Bremsen mit dem notwendigem Biss
• Praxisgerechte Ausstattung
• Perfekte Fahrzeugbalance
• Serien-Bereifung
MINUS
• Federrate am Federbein samt Druckdämpfung für härtere Gangart etwas zu gering
• Fußrasten-Design ohne Gummi im Einsatz
• Drosselklappen-Bautenzug-Mechanismus ungeschützt
---
WARTUNGSINTERVALLE & E-TEIL-PREISE
Wartung+E-Teil-Preise - Yamaha Ténéré 700 2020 © OFFROADCRACKS

WEITERE IMPRESSIONEN…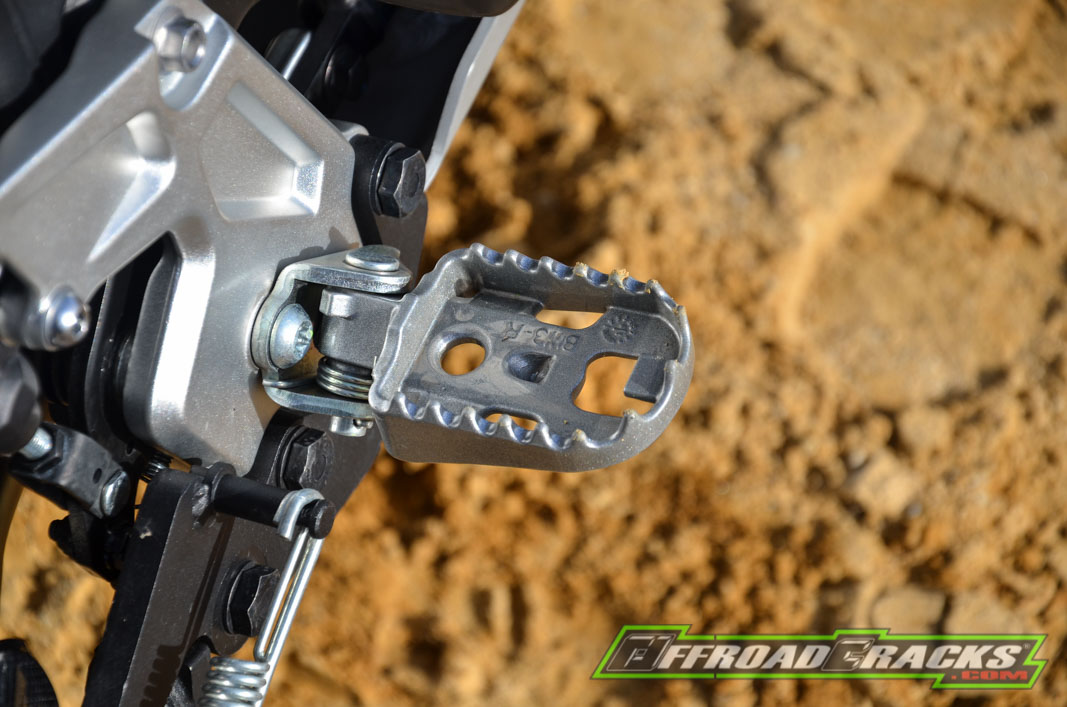 Fußrasten ohne Gummieinsatz sammeln wegen zu geringer Anzahl an Aussparungen zu viel Schmutz auf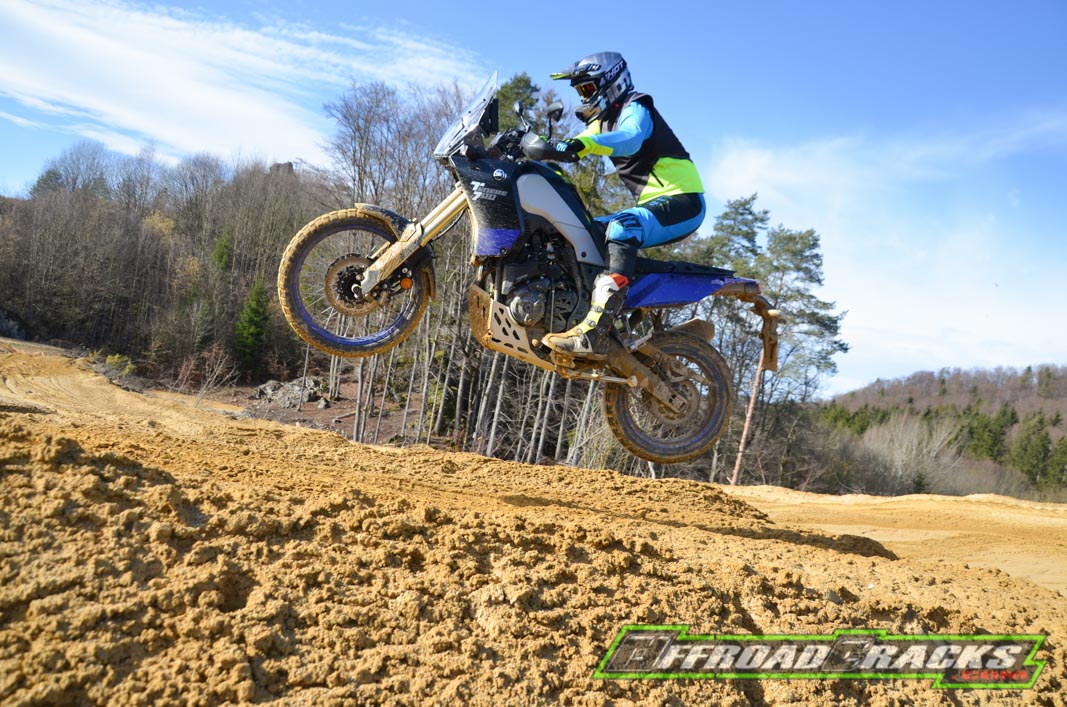 Sprungeinlagen sind nur mit Vorsicht zu geniesen, da die OEM-Federelemente an ihre Grenzen kommen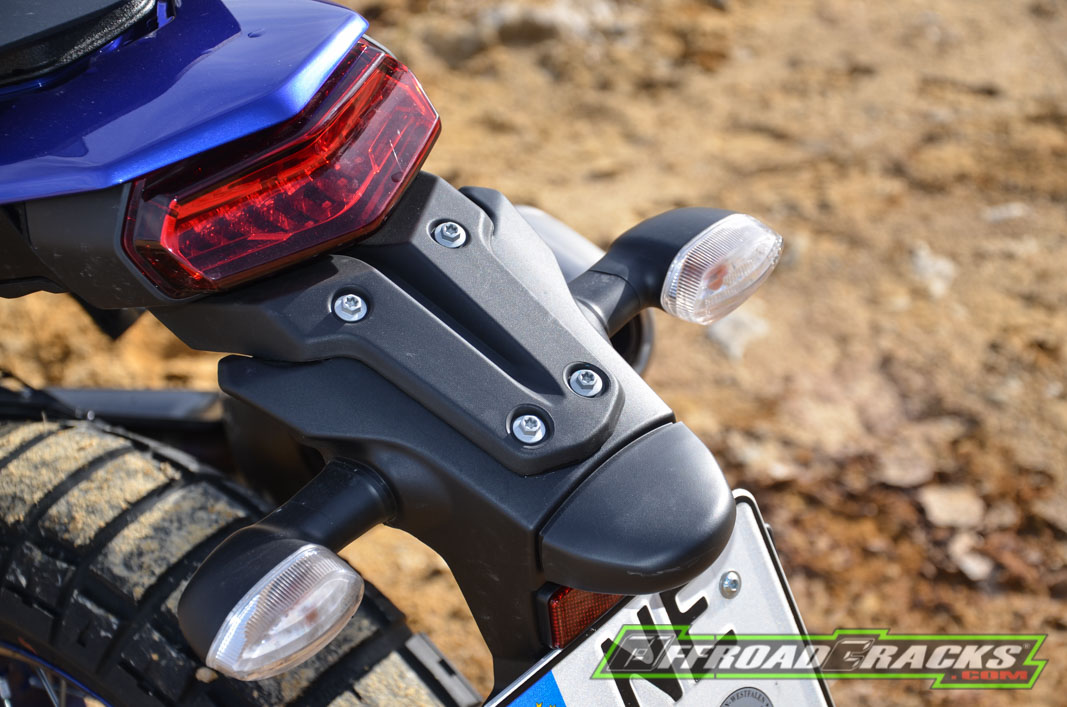 Heck für den Offroad-Einsatz einfach demontierbar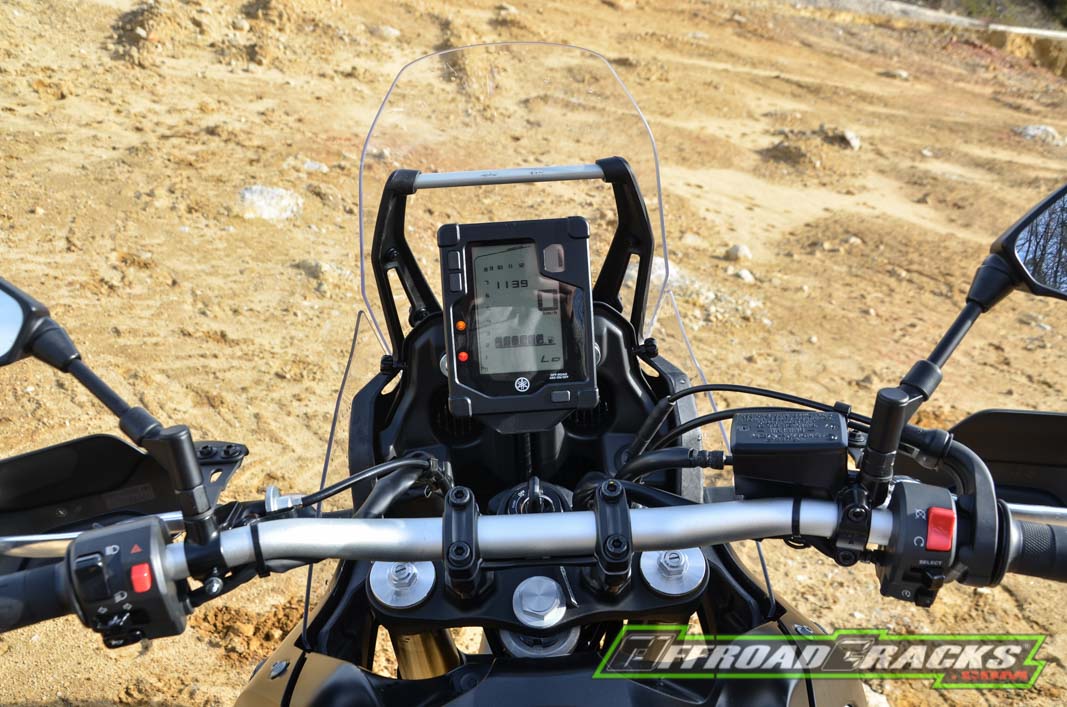 Weniger ist mehr und das setzt sich auch im Cockpit fort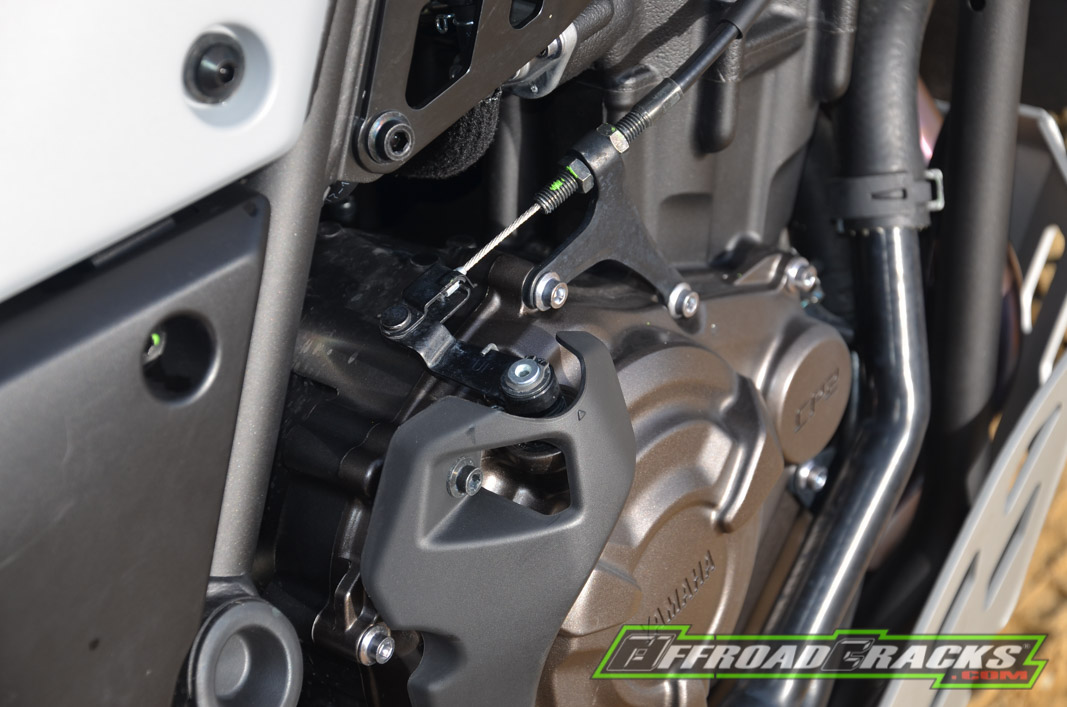 Seilzugkupplung: Ausrückhebel-Mechanismus gut geschützt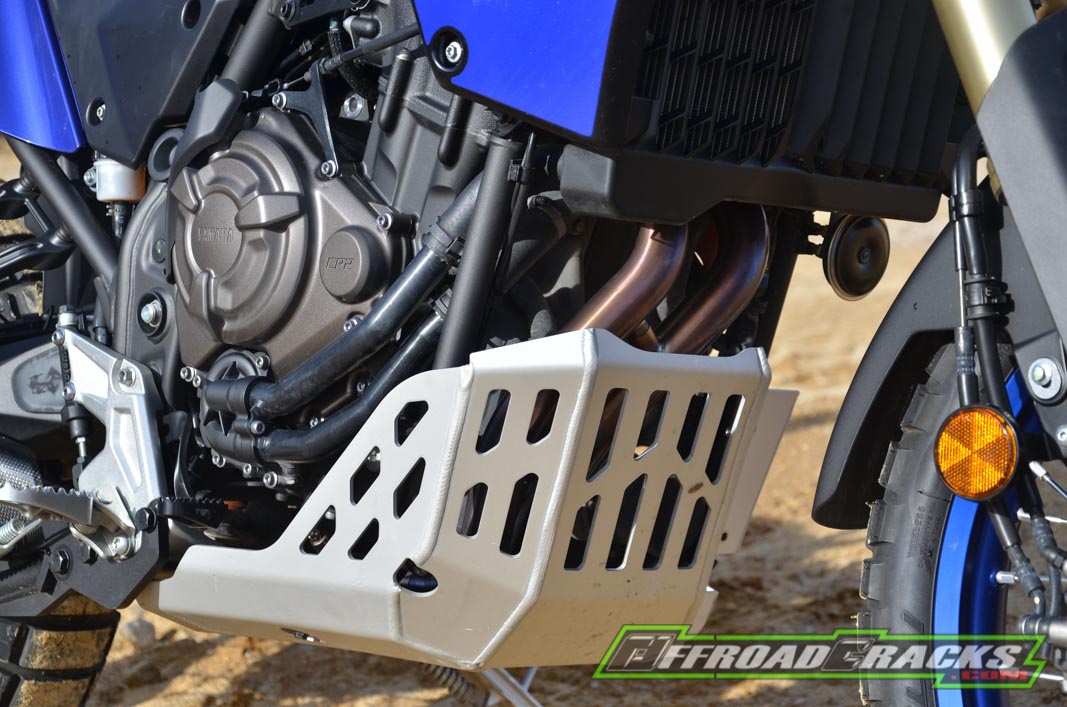 Widerstandsfähiger Leichtmetall-Motorschuzt mit hervorragender Wirkung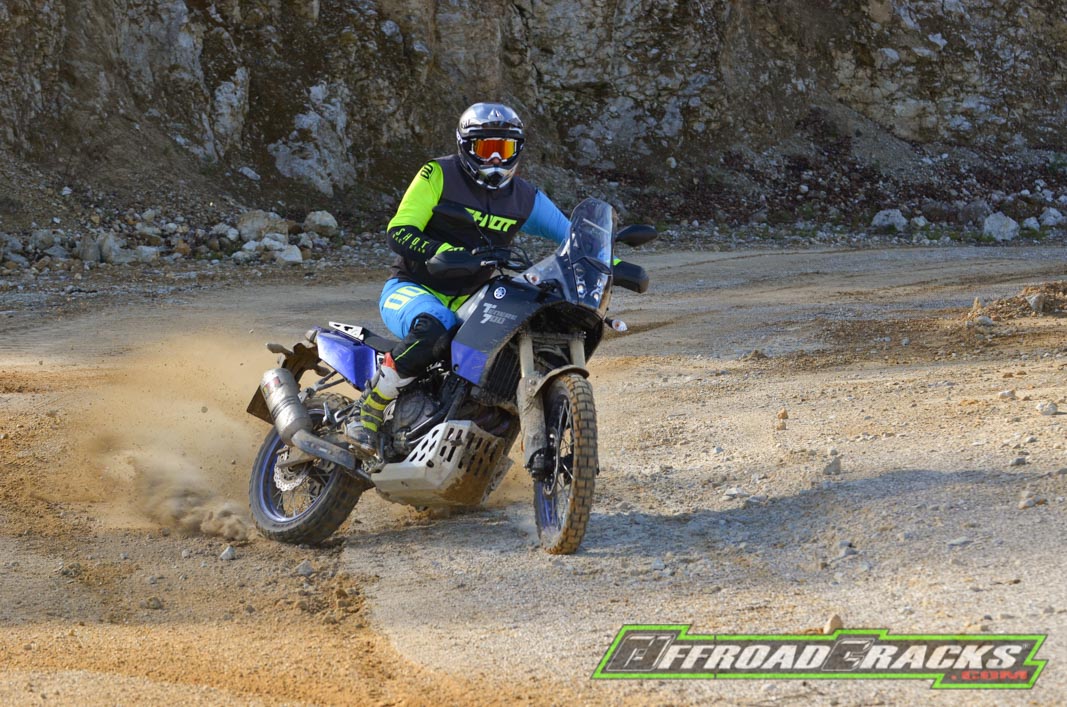 Die Paradedisziplin: Der Drift ist mit der T7 ein Genuss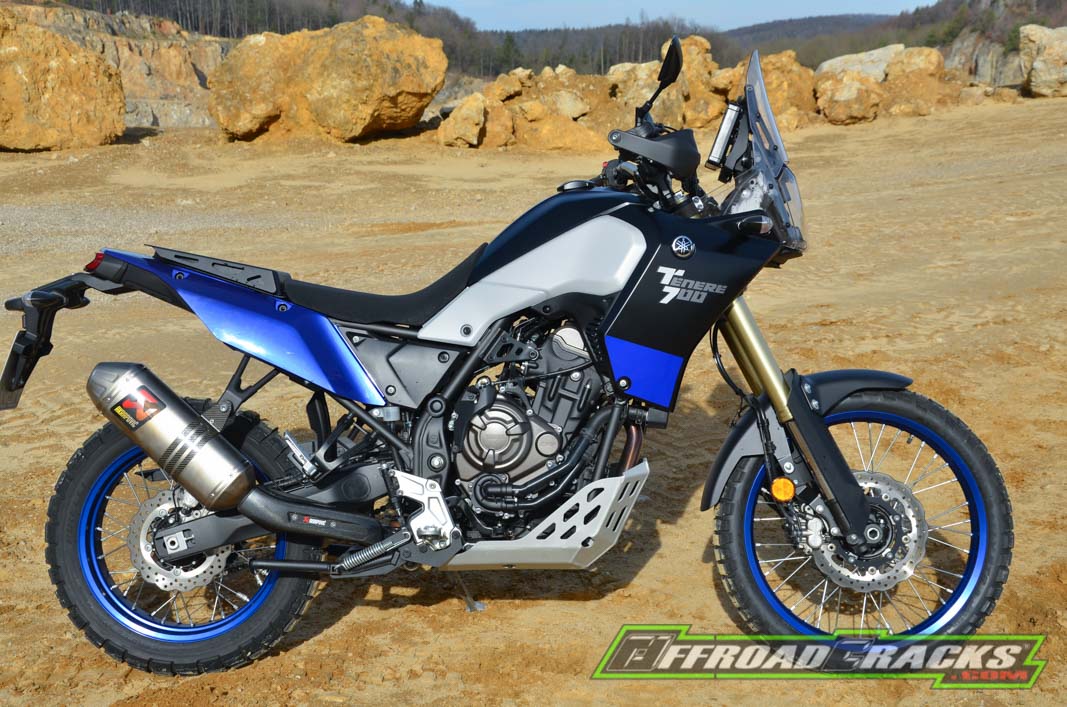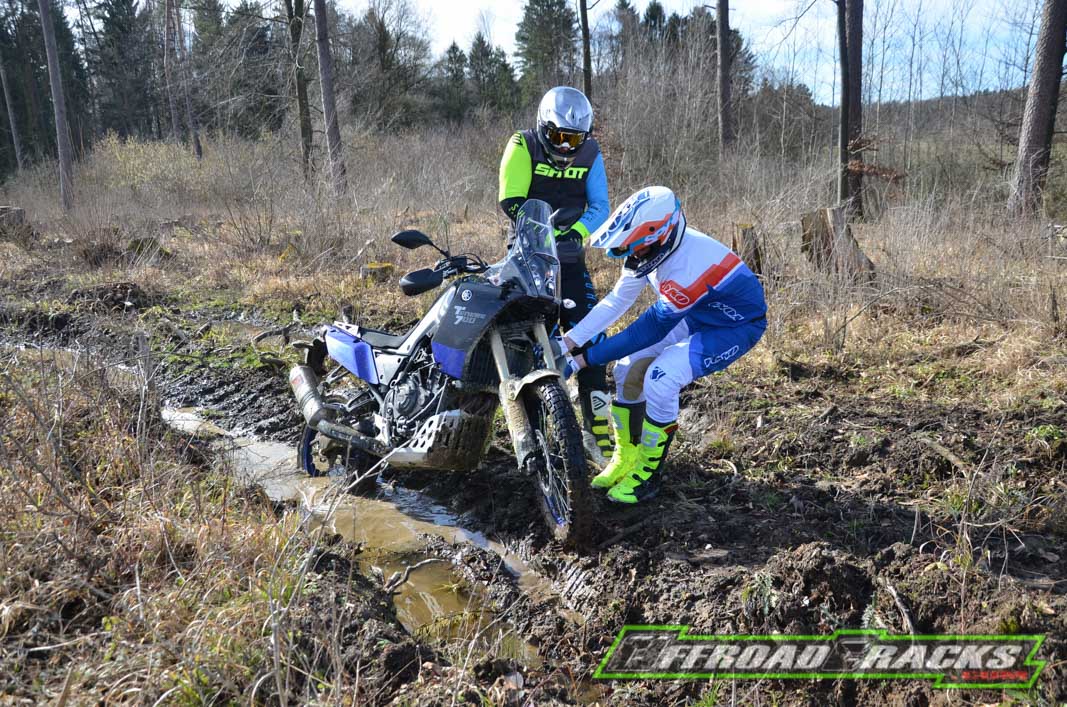 Das Bergen eine 200kg-Boliden wird im echten Gelände zur reinen Männdersache
Weitere Infos unter: www.Yamaha-Motor.eu/de
Bilder: OFFROADCRACKS.com
Kleidung & Protektion: SHOT GEAR
" Wir bedanken uns für die professionelle Zusammenarbeit bei…
…YAMAHA Deutschland, SHOT GEAR und Micronsystems."
---

The new Yamaha Ténéré 700 (short: T7) has already shown its strengths in the travel adventure segment. Now it's time to convince in hardcore use. This is exactly why we grabbed the T7 and will subject it to a long-term test over almost 12 months according to all the rules of art, in which it must prove what it is made of.
The travel and adventure group had to wait almost full five years for the Ténéré 700 (T7) to finally be able to experience and buy it. Such a long development time not only puts a strain on the patience of the buyers, but also gives a lot of hope with correspondingly high expectations. For a long time everybody has been waiting for an update for the comparatively less powerful Ténéré 660 with its 46 hp single-cylinder heart.
What the T7 is able to do on travel, alpine passes and off-road adventure trips is already known, so we will only focus here on hardcore use. First, however, we will test the standard equipment to be able to determine the necessary modifications. Because it was originally the 'Explorer' version, all special components that were not required had to be dismantled.
That means the extensive side case carrier including aluminum case has to be dismantled. This is done via the connection points on the passenger footrests and the rear frame. Then the engine protection bar is removed, which is firmly attached to the vehicle via engine mounts – the coherent connection between engine and frame – as well as an intermediate element under the radiator and a socket on the top of the transmission housing. The Explorer engine protector, which is 33 percent larger than the standard motor protection, logically stays in place. The light-metal luggage rack in the position of the passenger seat will also be retained until it will be replaced by a long rally seat. After all that is done the main stand has to dismantled by using three screw points on the footrest mounting plates. And already the T7 is much tidier and slimmer.
What do these measures entail? The weight of the T7 with Explorer configuration of 227 kilograms is reduced to 204. After all, that's just under ten percent of the original take-off weight, which reduces the previous power-to-weight ratio from 3.09 kg / hp to a remarkable 2.78 kg / hp.
We still have an arrow in the quiver, because the heavy series silencer has to make room for an Akrapovic slip-on titanium version, which again saves a weight of 2.3 kilograms and optimize the power-to-weight ratio to 2.65 kg / hp. Of course, this also has a positive effect with regard to the maximum performance of the CP2 engine and the torque. Akrapovic promises a performance increase of up to 2.3 HP and a torque increase of 2.3 newtonmeters, which we could already experience at the world premiere in Spain – this manufacturer information will be checked on the dynamometer as usual and published in the next interim report, of course.
Why all these values ​​and the effort with a slip-on silencer? Quite simple, because this hardcore test is an indirect comparison to the strongest competitor in this class in the form of the recently tested KTM 790 Adventure R, which was also equipped with an Akrapovic slip-on silencer. For comparison: The KTM has a starting weight of 220kg, a maximum output of 95.2 hp and a power weight ratio of 2.31 kg / hp. After all, that's a weight advantage of 340 grams per horsepower for the KTM with a cylinder capacity advantage of 109.4 cubic centimeters over the T7.
But now enough theory and a list of comparative values, because now it's time to hold on – the T7 has to prove what it can do in real sports enduro terrain. But first the chassis setup has to be adapted to our conditions identical to the KTM test. In detail, this means increasing the hydraulic spring preload to the maximum using the adjusting wheel on the shock absorber. Result? The rebound speed increases so that the pre-set tension damping no longer manages the rebound movement as desired – better said, it can't dampen appropriately and therefore has to be readjusted. Since at the same time the vehicle is at a much faster pace than normal on its mission, the rebound is set to the maximum possible value by clicking on the lower end of the shock absorber – clockwise. In accordance with this, the same is carried out on the 43 mm Kayaba fork on the upper side of the fork.
In the case of the shock absorber, it means clockwise to set 23 clicks of the fully open damping for maximum compression. At the fork, the same measure takes just 22 noticeable clicks to achieve maximum damping. For compression, i.e. slowing down of the compression speed by adjusting the upper adjusting screw on the shock absorber, 18 clicks are necessary in order to achieve the maximum damping. In contrast, there are 22 clicks at the fork below. Checking the tire air pressure briefly so that a puncture does not lead to an unwanted flat tire in the case of jump inserts and off you go.
Ignition on, hold down the button on the right lower edge of the TFT screen until the ABS signal lights up and the word Offroad appears on the display and off you go without ABS – much faster and easier than with the KTM 790. The rubbers are removed from the footrests for more grip and by pressing the start button when the gear is engaged, the parallel twin runs immediately with a 100% separating clutch and the action can start.
The first short gear is immediately exchanged for the second and then third, since the T7 immediately feels comfortable in this terrain setting and also creates trust straight away. Because various sections are still provided with puddles of water and muddy ground, the Pirelli Scorpion STR tyres with its comparatively small stud spacing should not achieve the desired grip, since experience has shown that it will become clogged pretty fast. But like at the world premiere in Spain, this tire surprised everyone and he does it here too, so that the performance on this surface is simply thrilling, since this was not expected. Traction and grip are astonishingly good, and the suspension set-up is not only surprising, it also creates a wide grin on the face of a driver spoiled by a sports enduro, who now handles 200 kilograms off-road in a very sporty manner.
With additional confidence gained, the same section again and now in fourth gear with around 110km / h. But now the load comes into slight restlessness when driving over a successive double wave, which immediately increases the body tension and knee closure and at the same time demands more power from the T7 to save the line.
At this high speed, the chassis components, which are coordinated for all-round use, are logically limited. Nevertheless, the setup of the only 43 millimeter thick Kayaba fork surprises with good damping until the full stroke of 210 millimeters is used and does not cause any unrest or instability over the forehand. The Kayaba shock with 200 mm of travel moves a little bit more into the foreground and proves to be a bit more comfortable and therefore softer, which gives her more freedom for counter-reactions to this stress and consequently causes a certain unrest.
It is interesting that the classic design of the T7 with a 16-liter tank at the top has no disadvantages compared to the two half-tanks with a 20-liter capacity, which are positioned more sportily and with a better focus on the centre of gravity of the KTM. On the contrary, because the T7 can be directed faster and less load on the front wheel, which gives it a certain advantage in agility and handling. Who had thought that, of course, always taking into account the 20 kilogram difference in starting weight, which is not insignificant.
The traction capacity of the T7 is also noticeably higher than that of the 790 KTM, as it offers a larger usable power band with lower engine power, which gives better control of the spin on the rear wheel via the gas hand. Here the KTM tended more to wheelspin, which is not surprising due to the enormous 95.3 HP.
The T7 offers a clear advantage with its CP2 engine, which provides usable engine power even at idling speed, which the KTM can only master from 3,500 rpm, otherwise the KTM engine tends to stalls prematurely. This peculiarity definitely does not exist with the T7, which makes life in technically demanding slow passages drastically easier.
Away from the indirect comparison to further impressions in real terrain: Speed ​​is key and that shows the hunt for times, because even we are surprised how close the T7 is to real sports enduro. Of course, due to the mass in demanding terrain, it has to be left standing. Still enthusiastic about what the T7 really is able to do and composed.
The prime discipline of drift is an award for every chassis geometry and every chassis concept as soon as it is rated as first-class and safe. And this driving maneuver is mastered by the Yamaha with a bomb-proof front wheel and an overall good-natured design with a wide, noticeable limit range, so that it can be described as foolproof. Drifts with 200 kg and more always mean a certain ride on the cannonball, because as soon as the mass builds up, there is hardly any stopping and the powerful motorcycles usually have to get in touch with the underground. Nothing of that can be felt on the T7 – ​​on the contrary. It just invites you the limit range area every time for more, without missing the fun of driving or showing real awe. Nevertheless, you should always treat this driving maneuver with respect, because even with the T7 the limit is exceeded at some point, which can have an bad experience.
And this was also the subject of our test, because on the first jump from a plateau just about one and a half meter height, the OEM spring elements acknowledged their load limit with a classic punch when they came up, so that the motor protection was also able to welcome the surface. So that is definitely not desirable and if you do this type of driving maneuver more often it is urgently recommended to setup the suspension in a comprehensive way in order to avoid damage and to protect the material permanently.
Change of subject: Double disc brake system in front? Isn't that a little too much for loose ground? Because even the powerful rally machines with more than 600 cubic centimeters from past Dakar days got by with a single oversize brake disc. The requirements with a passenger and full luggage on mountain passes are certainly completely different, so that this type of braking system offers clear reserves where a classic off-road single-disc braking system may reach its limits in continuous use. In off-road sports, of course, the topic of weight reductionis also part of it, as already mentioned at the beginning and with just one brake disc and one brake caliper, you can do good things for the driver with regard to the physical strain on this terrain.
In the case of the T7, a clear statement is also given here. It solves the off-road problem without any problems and also delicately delays on loose surfaces. To do this, we only adjusted the pressure point of the front brake lever towards the handlebar, so that the brake bites less when used as usual and the sensitive delay of 200 kilograms can be easily implemented. The rear brake is also very gentle, but can bite as soon as desired if necessary.
Without further words and criticism, the problem-free and easy operability of the cable-operated clutch can be described. The same applies to gear shifting, for its optimal function the gear lever has been slightly adjusted in position due to the high enduro boots. The gears can be engaged precisely and require the lowest operating forces.
In tight terrain at low speed, the good handling is always surprising while driving standing on the footrests, which can also be attested while sitting with an outstretched leg during classic cornering in off-road terrain. Everything runs smoothly, there is no surprise and you only have the feeling of being on the road with a slightly larger sports enduro. The feel-good phase on the T7 started just ten minutes after you had tested its skills. The transition to the usual driving style took place relatively quickly and surprised everyone, as did a former crosser who had nothing to do with this type of motorcycle.
Has Yamaha taken the ravages of time and convinced the adventure world according to the motto "less is more"? From my side, there is a definite yes, because what has been experienced in real terrain in the borderline shows that such a motorcycle is extremely safe and easy to move, even in everyday life. Out of the area and the highway immediately calls to spur the parallel twin. It doesn't take long and the speed is already close to 200 km / h, which once again underlines their broadband design for every kind of play instinct and operational readiness. The first short gear also helps immensely in technically demanding sections.
RESULT
What remains is an enthusiasm for a motorcycle concept that was actually not made for this type of application that we tested here, but rather for the offroad adventure and long distances. The fact that it masters both in a convincing manner and inspired us to heat her up properly in various rallyes from a sporting point of view. Because if you pass this test so convincingly, you are good for more. If you also consider the extremely attractive purchase price of just under 9,600 euros, there are hardly any counter arguments unless you are brand-related. I personally can only say that the waiting and development time of almost five years was more than worth it and Yamaha Europe – the Ténéré 700 is produced in France by MBK and was also developed in Europe, while the CP2 engine comes from Japan – did a damn good job. The next interim report on rally modifications with performance measurements, optimizations and more will follow soon – so it will be exciting!
RATING
PLUS
• Excellent engine performance
• Perfect performance range across the entire speed range
• Flawless straight running
• High build quality
• Excellent handling
• Convincing brakes with the necessary bite
• Practical equipment
• Perfect vehicle balance
• OEM tyres
MINUS
• Spring rate on the shock absorber including pressure damping is slightly too low for harder pace
• Footrest design without rubber in use
• Throttle valve mechanism unprotected
More information at: www.Yamaha-Motor.eu/de
Images: OFFROADCRACKS.com
Clothing & protection: SHOT GEAR
"We say thank you for the professional cooperation with …
… YAMAHA Germany, SHOT GEAR and Micronsystems. "