Schraube überdreht, Gewinde defekt? Hier ist eine Anleitung für die korrekte Reparatur mit Helicoil-Einsätzen von Böllhoff.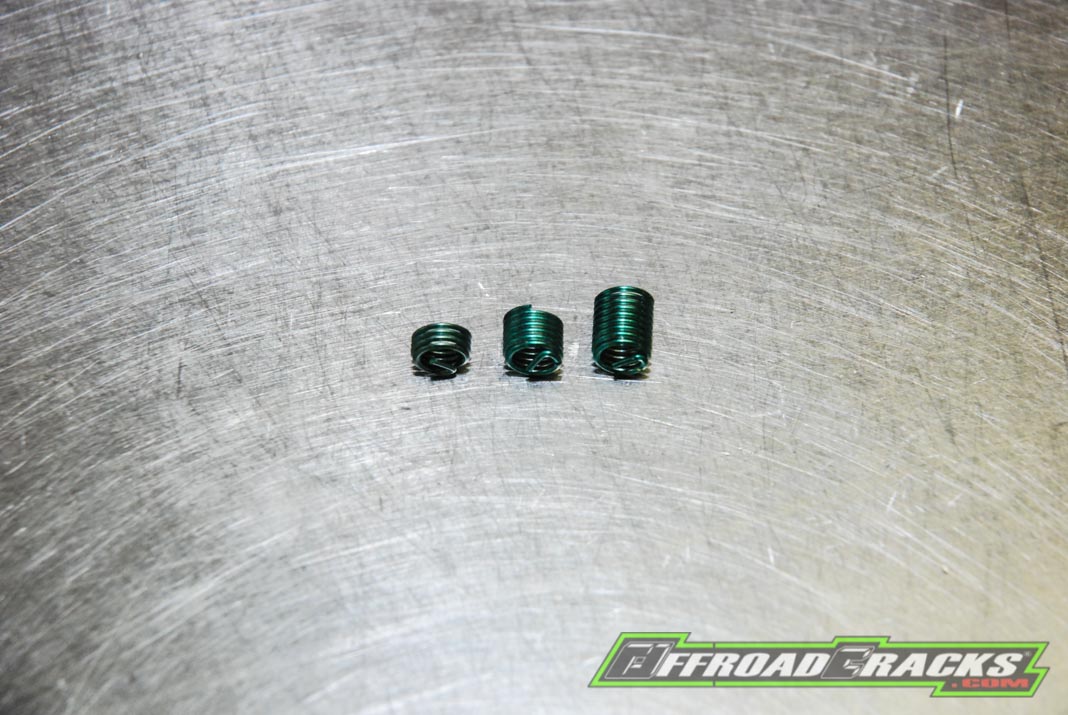 Nahezu jeder war schon einmal in der Situation, eine Schraube überdreht zu haben. Gerade in den weichen Leichtmetall-Legierungen beispielsweise am Motor oder speziell bei den Nockenwellen-Haltern kann so ein Fall schnell und unbeabsichtigt eintreten. Nur kurz das angegebene Anzug-Drehmoment überschritten und schon lässt sich die Schraube nicht mehr korrekt anziehen, da bereits die ersten Gewindegänge ausgerissen sind. Gerne wird dann zur Befestigung der Schraube kurzerhand zu einem hochfesten Schraubensicherungslack gegriffen, was aber keine dauerhafte Lösung darstellt.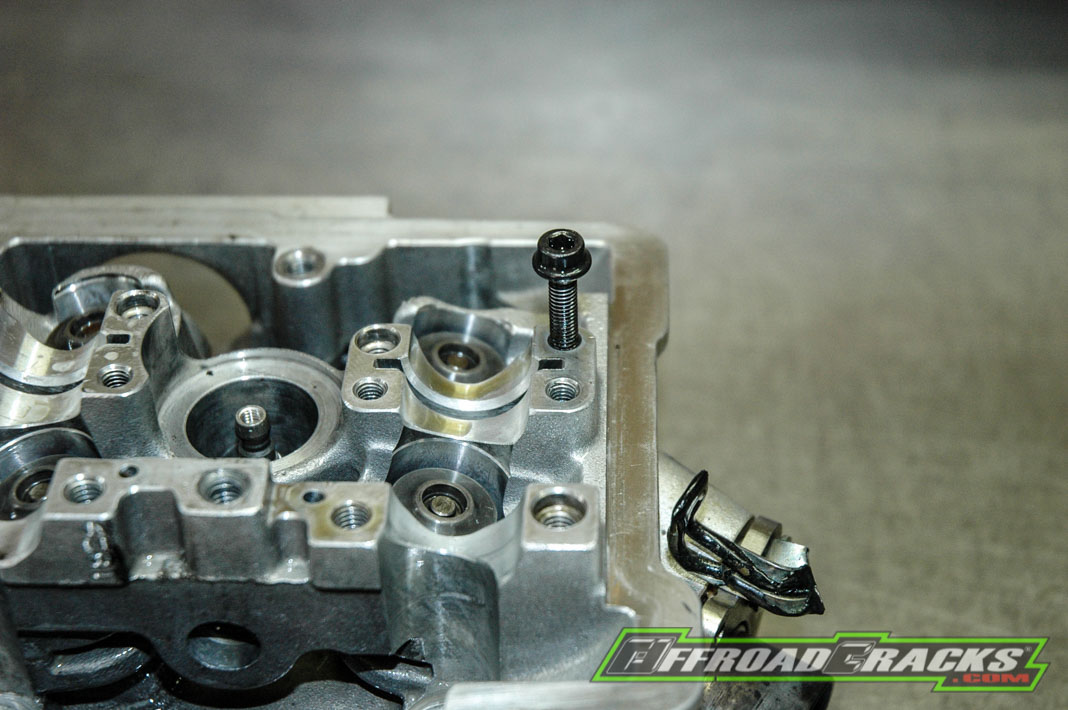 Eine praxisgerechte und langlebige Alternative sind Helicoil plus Gewindeeinsätze von Böllhoff. Sie schaffen nicht nur ein neues hochfestes Edelstahl-Gewinde, sondern sind zudem korrosions- und wärmebeständig, verschleißfrei und besitzen eine geringere Gewindereibung. Anhand eines defekten M5-Gewindes in einem Nockenwellen-Halter wird nun eine entsprechende Reparatur durchgeführt.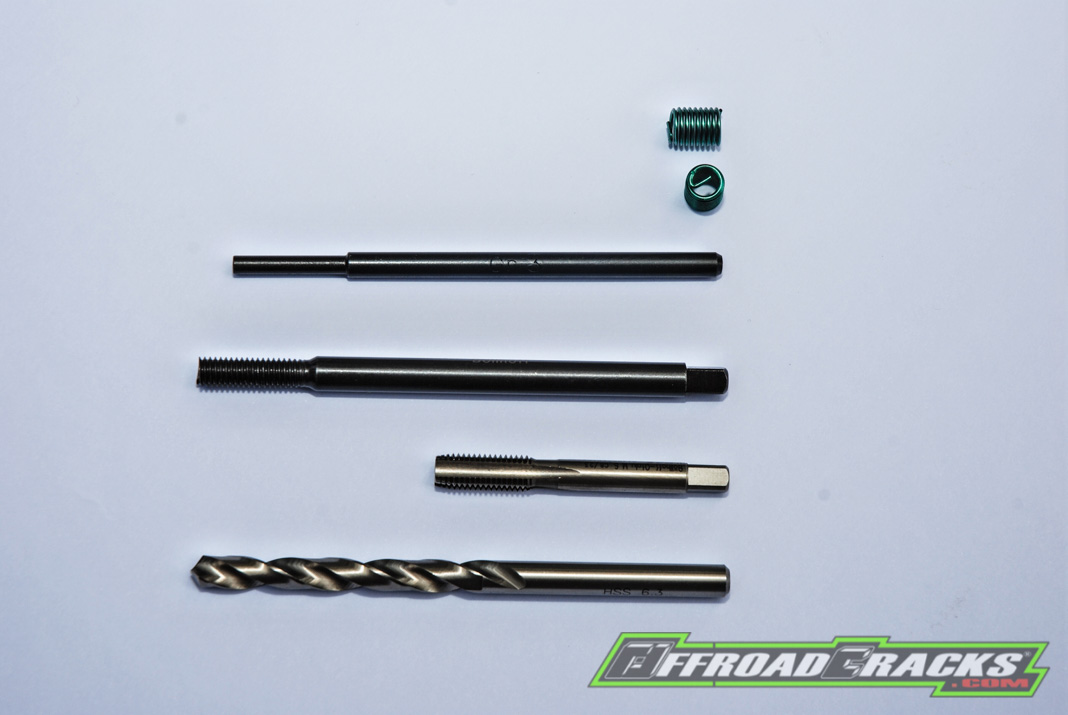 Hierfür benötigt man ein Helicoil plus Reparaturset für ein M5-Gewinde mit einer 0,8er Steigung. Dazu gehören drei unterschiedlich lange Gewindeeinsätze, ein HSS-Bohrer mit 5,2 Millimeter Durchmesser, eine Einbauspindel und ein Zapfenbrecher. Zusätzlich werden Druckluft, ein verstellbares Windeisen und etwas Kriechöl benötigt. Jetzt kann die Instandsetzung des defekten Gewindes wie in der Fotoserie dargestellt durchgeführt werden.
Benötigte Werkzeuge und Material
Helicoil plus Gewindeeinsatz
Helicoil plus Handgewindebohrer
Helicoil plus Einbauspindel
Zapfenbrecher
Verstellbares Windeisen
Kriechöl
Druckluft-Kompressor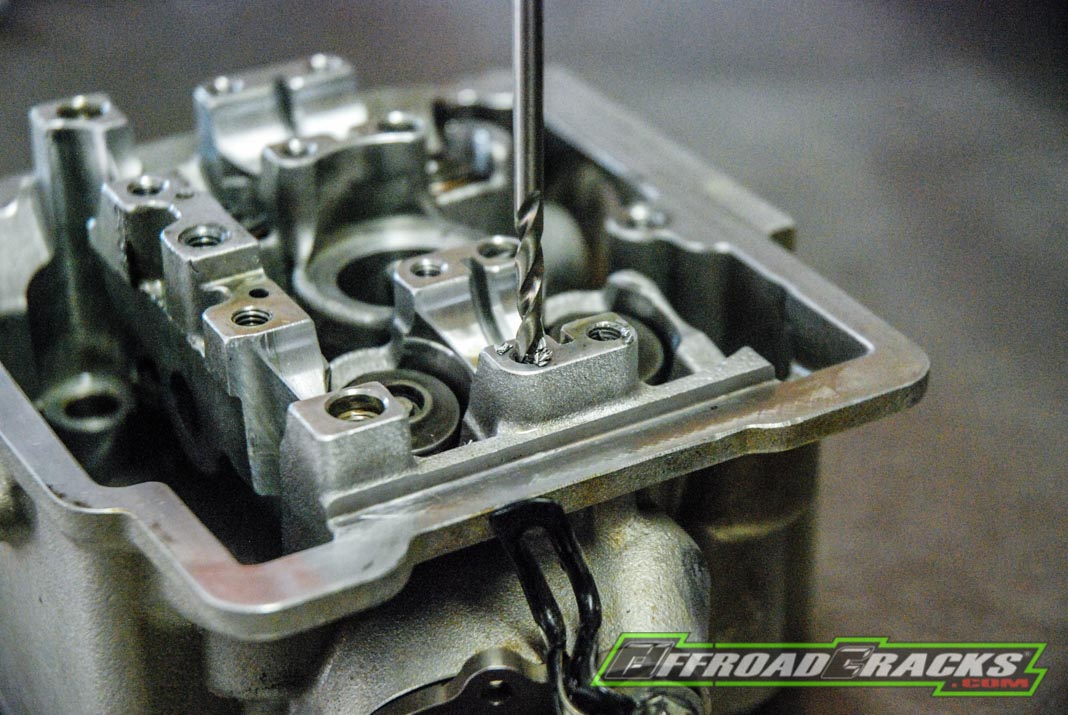 Zunächst muss das defekte Gewinde mit dem dafür vorgesehenen HSS-Bohrer aufgebohrt werden, damit ist zugleich der korrekte Durchmesser für den Handgewindebohrer geschaffen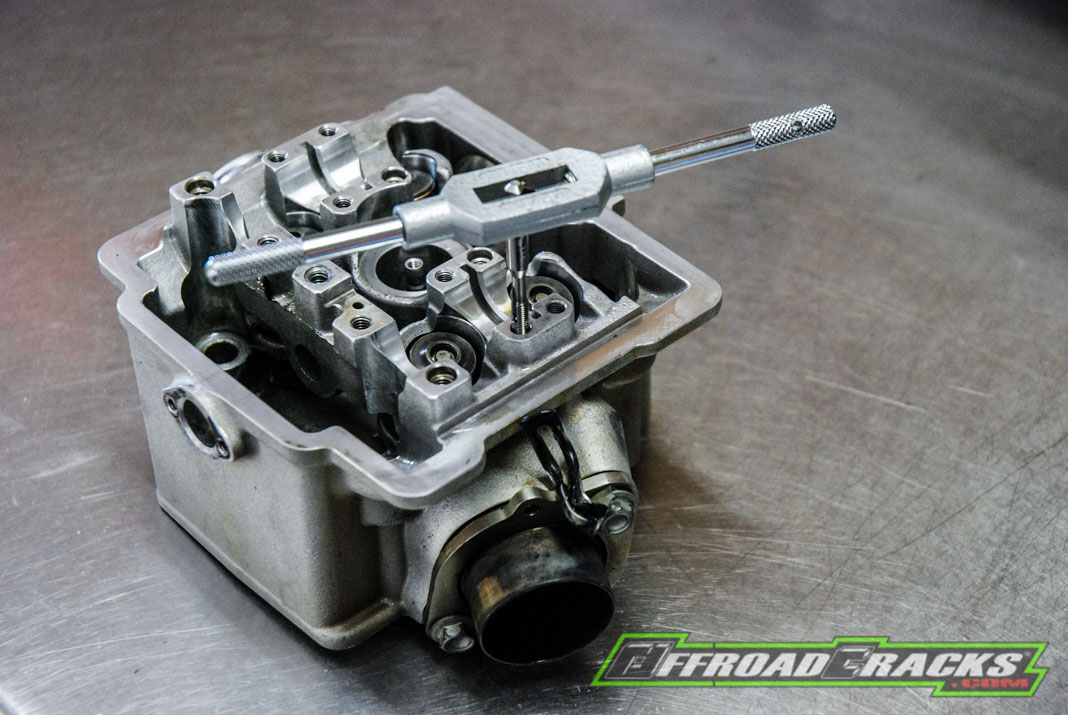 Mit dem Handgewindebohrer und einem verstellbaren Windeisen wird das Gewinde neu geschnitten. Achtung: Hierbei auf eine korrekte Führung achten. Das heißt, der Gewindebohrer muss im 90-Grad- Winkel zur Fläche angesetzt werden, damit im Anschluss der Schraubenkopf korrekt auf dem oberen Nockenwellenhalter sitzt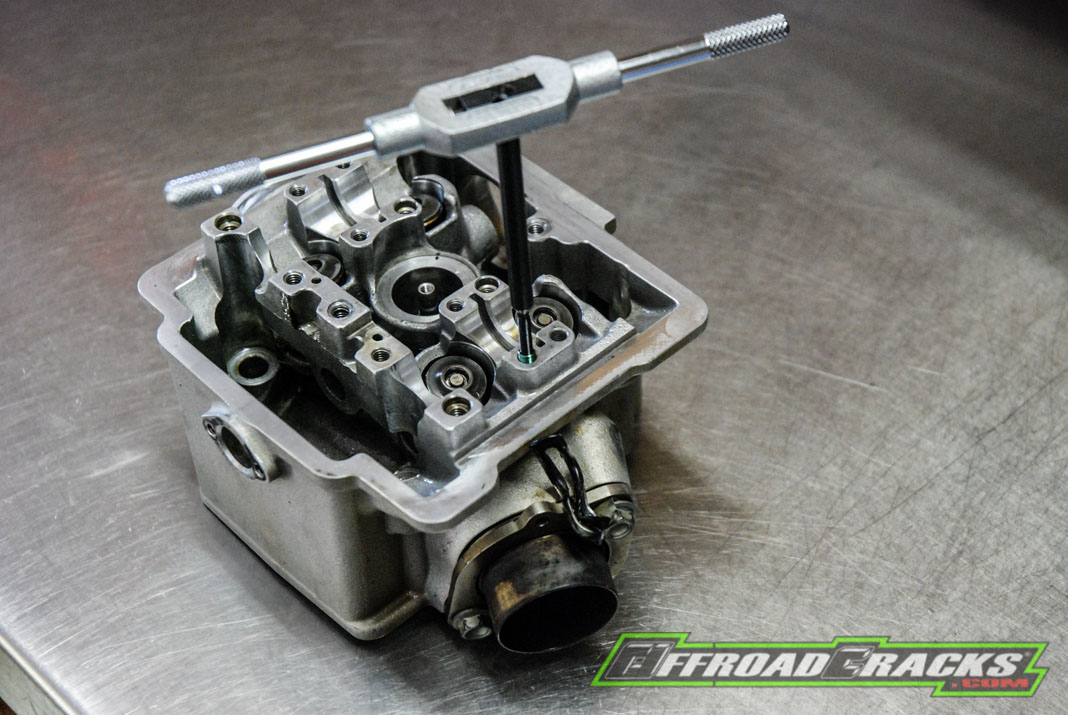 Der Helicoil-Gewindeeinsatz wird in der passenden Länge auf die Einbauspindel aufgesetzt und mit Hilfe des Windeisens und der Einbauspindel ins neu geschnittene Gewinde eingedreht. Der erste und zweite Gewindegang geht auf Grund der Vorspannung des Gewindeeinsatzes etwas schwerer. Zu beachten: Der Gewindeeinsatz muss so tief eingedreht werden, dass dies mit der ursprünglichen Gewindeausführung übereinstimmt, da oftmals noch Passhülsen für die Endmontage eingesetzt werden müssen.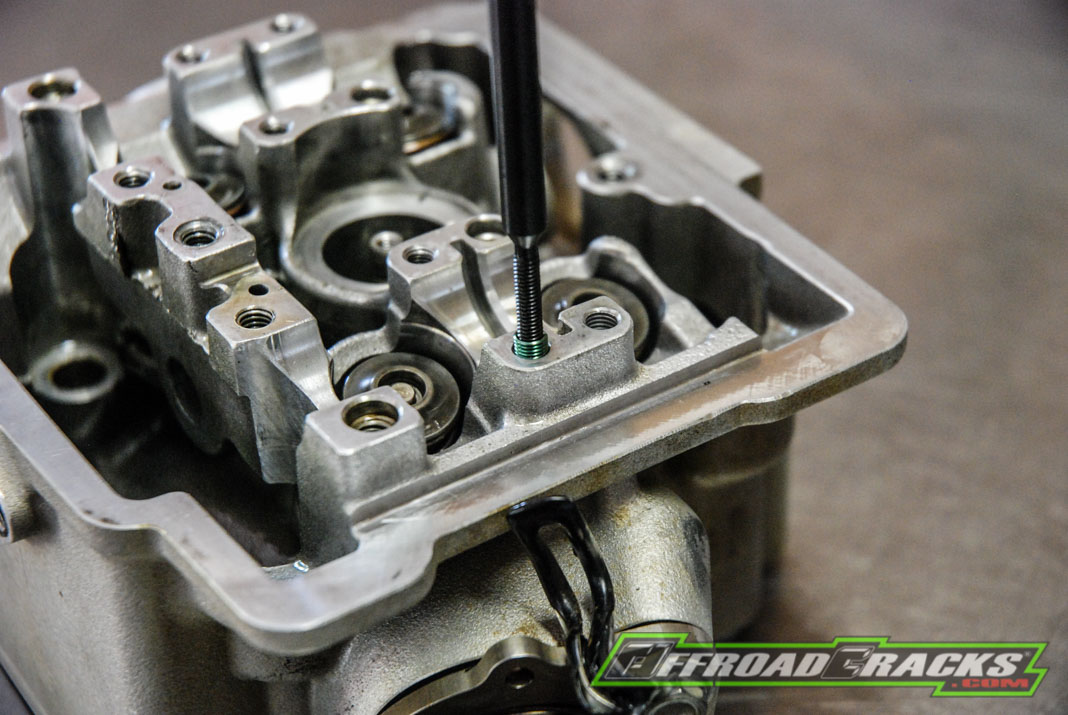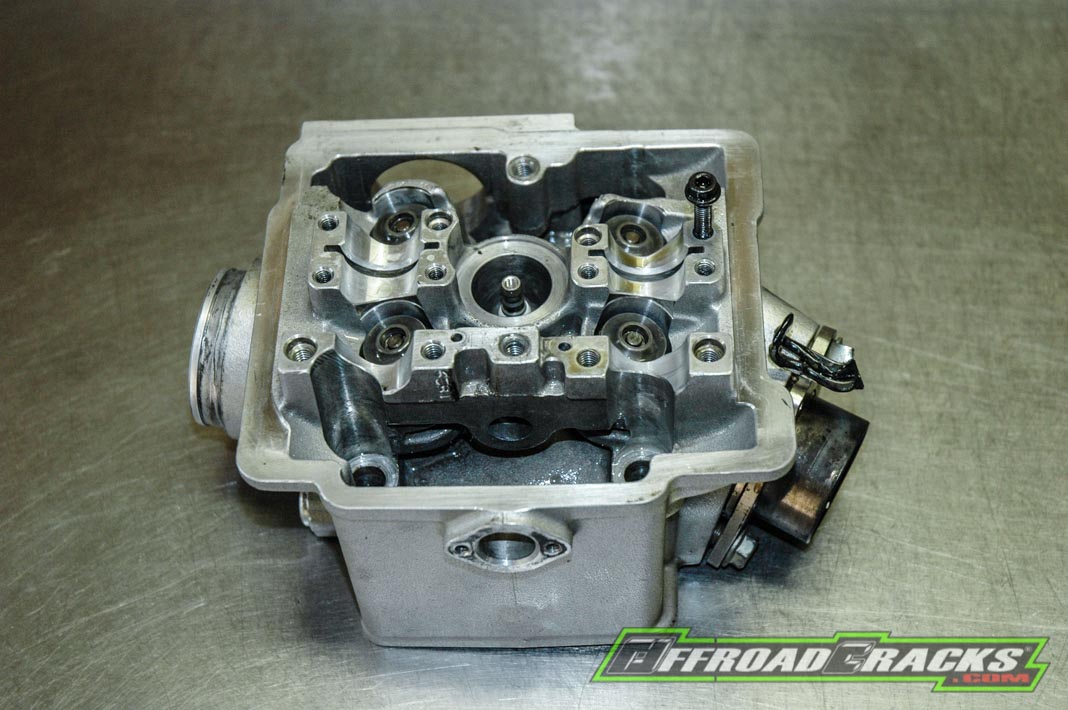 Nach nochmaliger Überprüfung erfolgt im Anschluss das Zapfenbrechen durch einen leichten Schlag mit dem Gummihammer auf  den Zapfenbrecher, so dass die Schraube komplett eingedreht werden kann. Es ist auf Anhieb die geringere Gewindereibung spürbar, das Einschrauben ist einfacher und  im direkten Vergleich zum Original ist die Verbindung mit der Schraube hoch fest.
ACHTUNG: Hierbei handelt es sich nur um eine Reparatur-Empfehlung. Wer sich mit den erklärten Arbeitsschritten in Bezug auf sein Bauteil nicht hundertprozentig sicher ist oder nicht über das passende Werkzeug und die notwendigen Fachkenntnisse verfügt, sollte einen Fachmann zu Rate ziehen.
---

Screw overtightened, thread destroyed? Here is an instruction for a correct repair with Helicoil inserts from Böllhoff.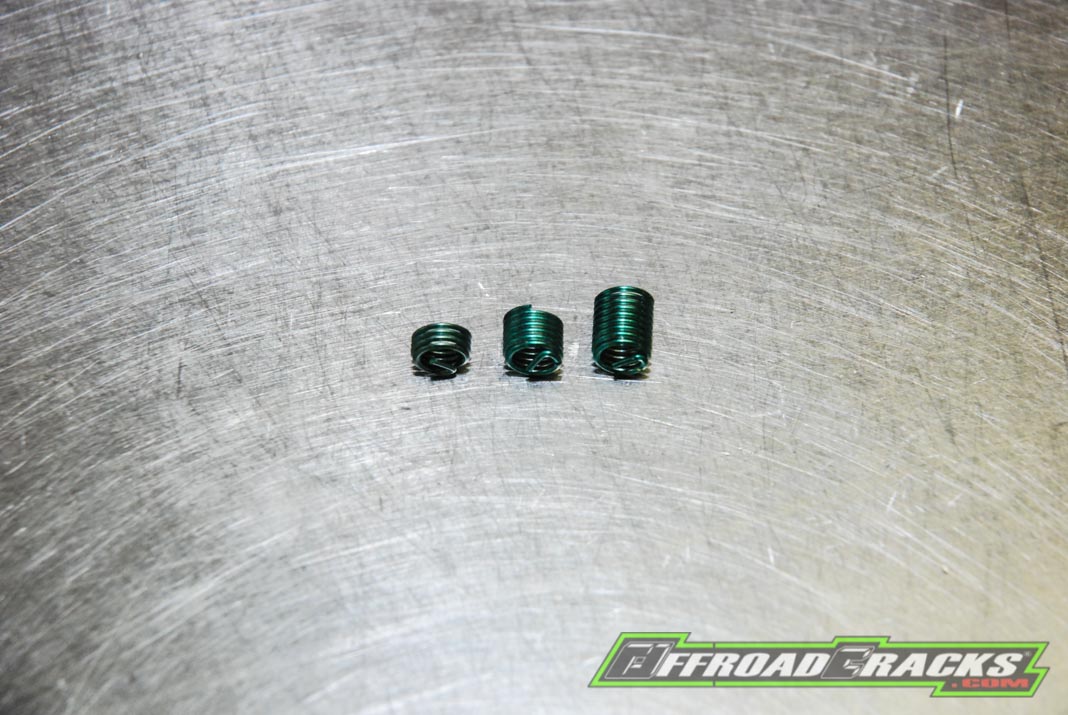 Almost everyone has been in the situation to have a screw overtightened. Such a case can occur quickly and unintentionally, especially in the soft light alloys, for example on the engine or especially on the camshaft holders. Only briefly exceed the specified tightening torque and the screw can no longer be tightened correctly, since the first threads have already been torn out. Gladly a high-strength screw locking lacquer is then used to fasten the screw, but this is not a permanent and correct solution.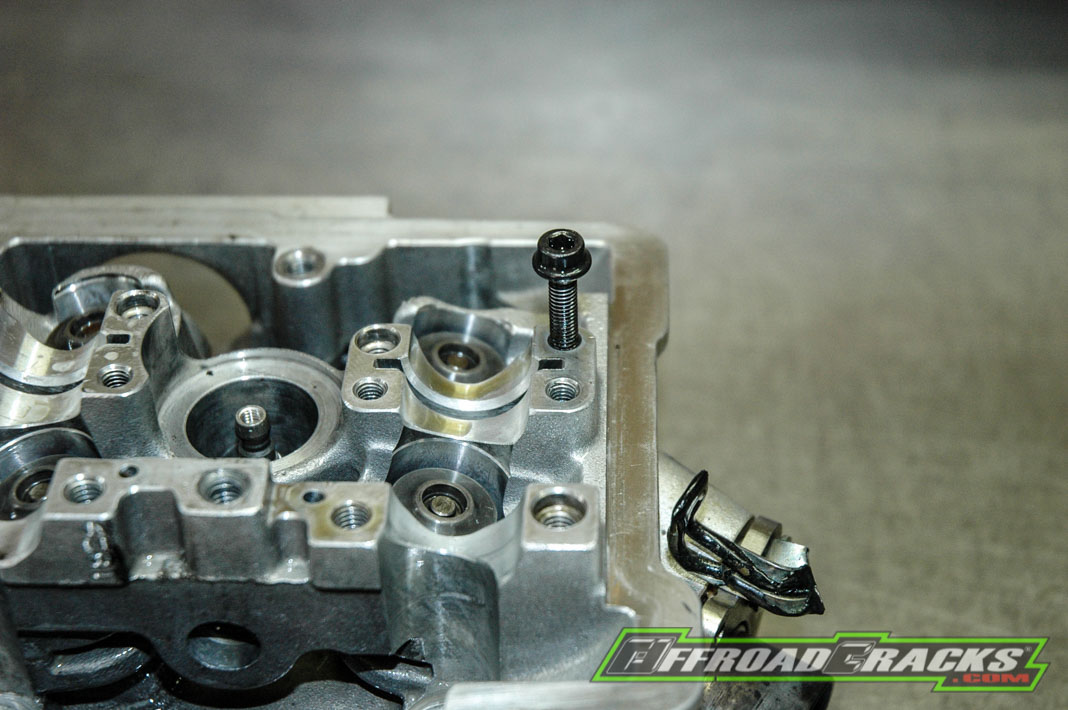 A practical and durable alternative are Helicoil plus threaded inserts from Böllhoff. Not only do they create a new high-strength stainless steel thread, they are also corrosion and heat resistant, free from wear and have less thread friction. A corresponding repair is now carried out on the basis of a destroyed M5 thread in a camshaft holder.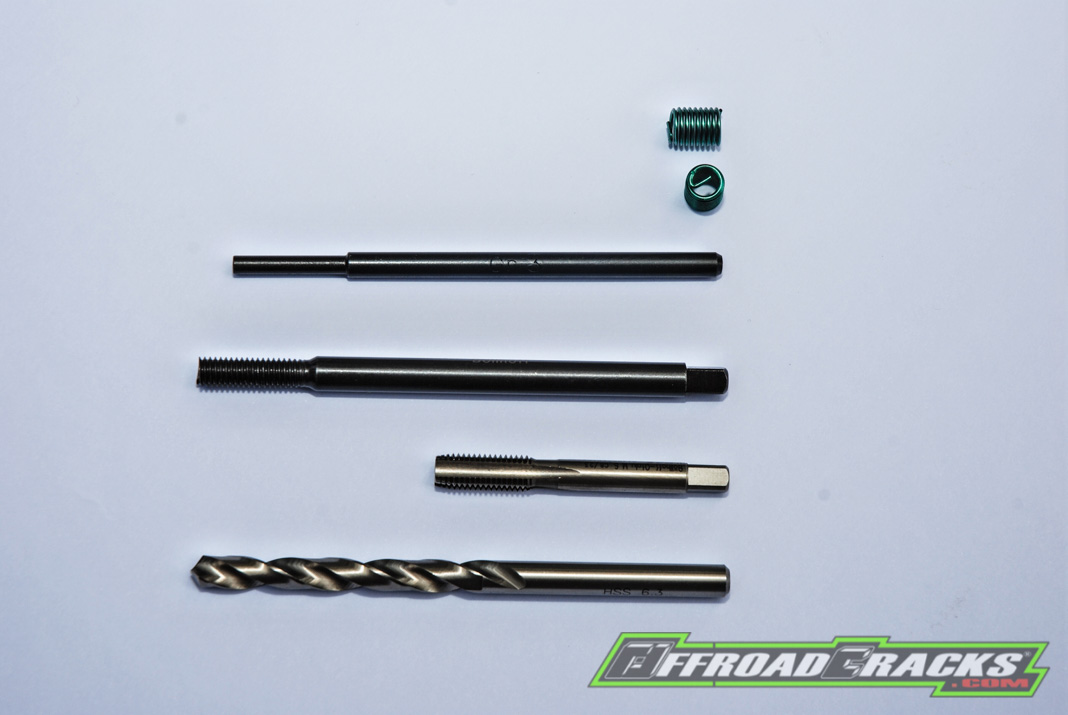 For this you need a Helicoil plus repair kit for an M5 thread with a 0.8 pitch. This includes three thread inserts of different lengths, an HSS drill with a 5.2 millimeter diameter, a built-in spindle and a tenon breaker. In addition, compressed air, an adjustable tap wrench and some penetrating oil are required. Now the repair of the defective thread can be carried out as shown in the photo series.
Tools and material required
Helicoil plus thread insert
Helicoil plus hand tap
Helicoil plus installation spindle
Tang Breakers
Adjustable tap wrench
Penetrating oil
Compressed air compressor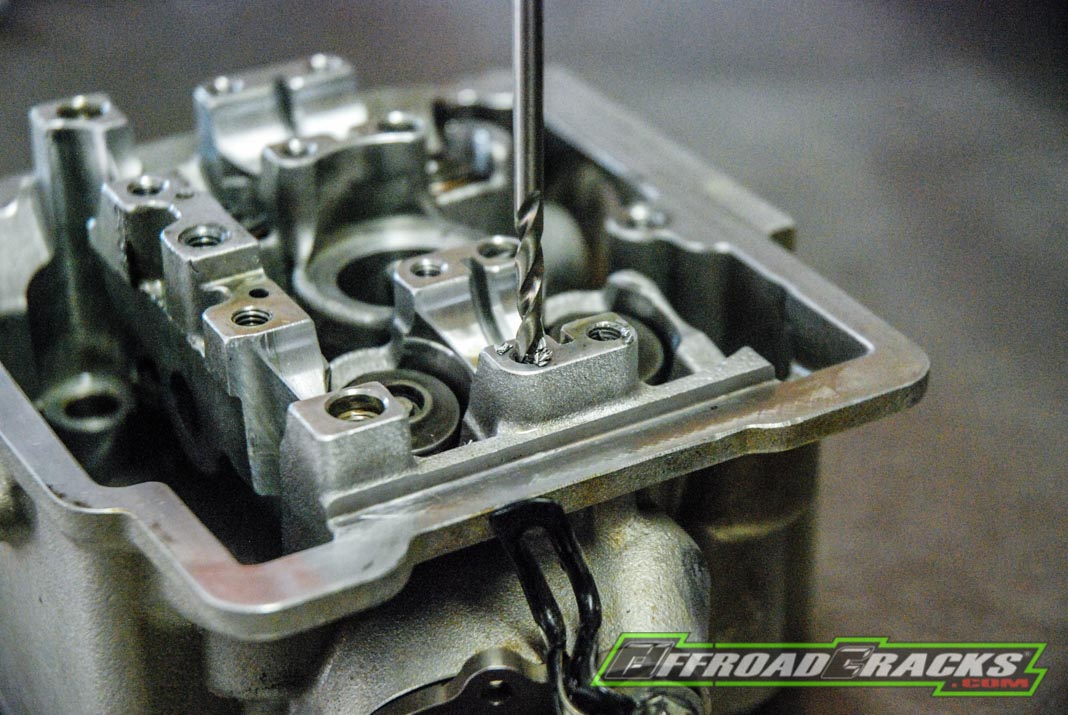 First, the destroyed thread must be drilled out using the HSS drill provided, so that the correct diameter for the hand tap is created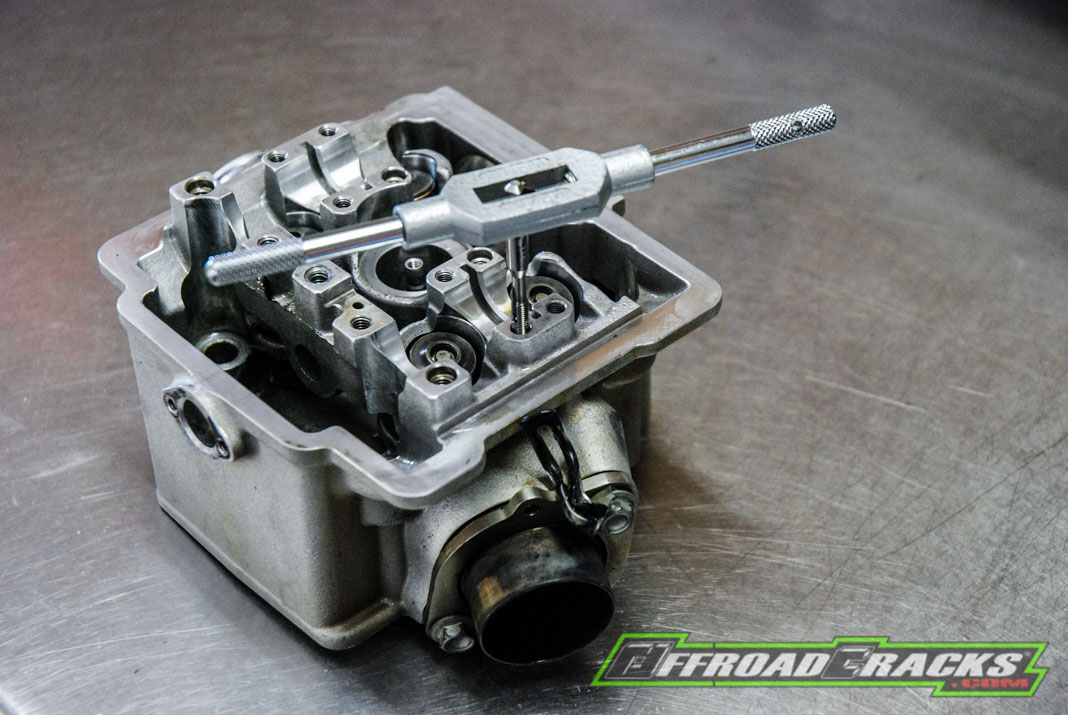 The thread is cut again using the hand tap and an adjustable tap wrench. Attention: Pay attention to correct guidance. This means that the tap must be placed at a 90-degree angle to the surface so that the screw head then sits correctly on the upper camshaft holder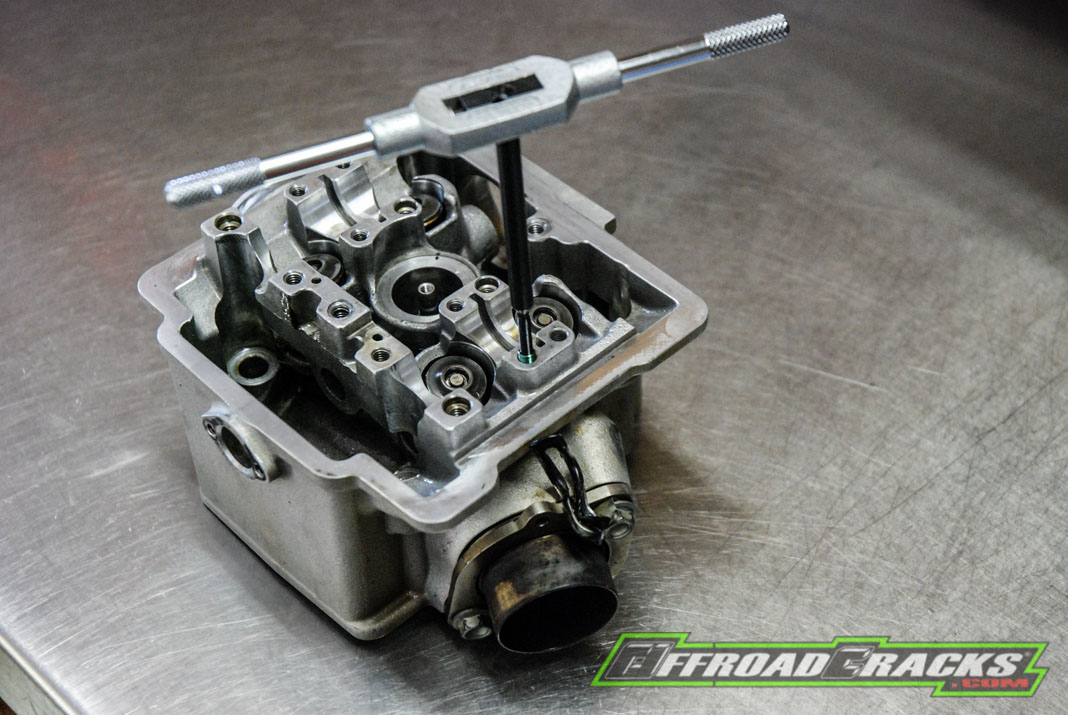 The appropriate length of the Helicoil thread insert is placed on the installation spindle and screwed into the newly cut thread using the tap wrench and the installation spindle. The first and second thread turns a little harder due to the preload of the thread insert. Please note: The thread insert must be screwed in so far that this corresponds to the original thread version, since adapter sleeves often have to be used for the final assembly.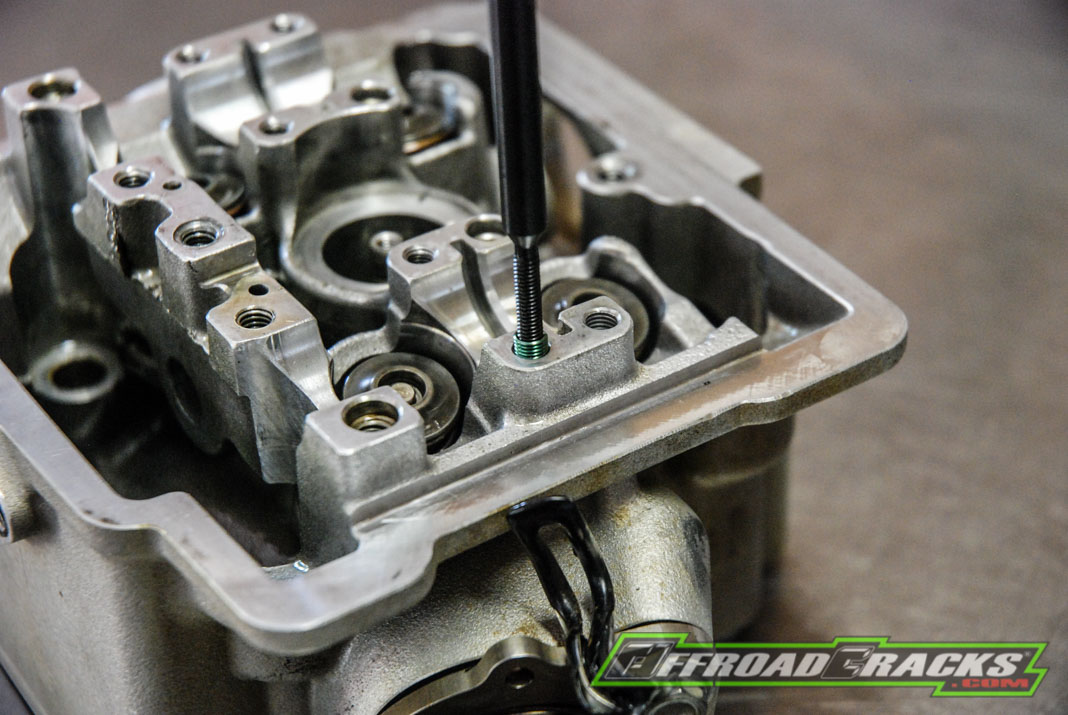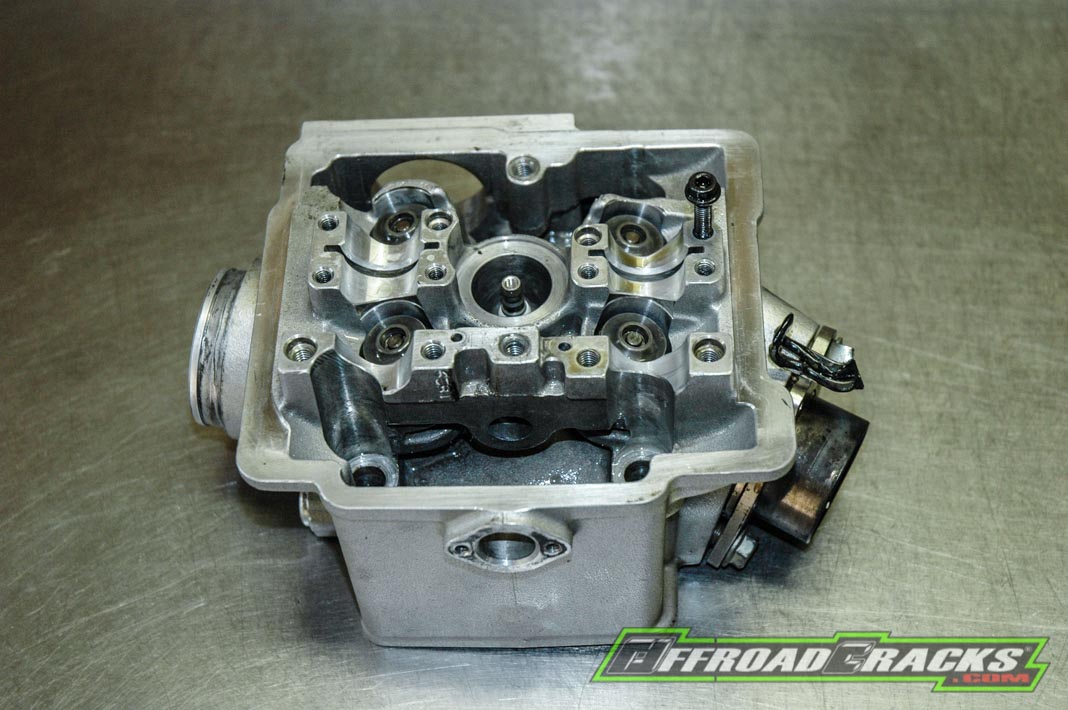 After a further check, the tenon is broken by a light hit with a rubber hammer on the tenon crusher so that the screw can be screwed in completely. The lower thread friction is immediately noticeable, screwing in is easier and in direct comparison to the original, the connection with the screw is very firm.
ATTENTION: This is only a repair recommendation. Anyone who is not 100% certain about his part and the described steps, or who does not have the right tools and the necessary knowledge should consult a specialist.
Quelle / Source: Boellhoff.com