Wie im vergangenen Januar wird die Dakar 2021 wieder komplett in Saudi Arabien ausgetragen. Damals zeigten sich viele Fahrer sehr begeistert von der Landschaft, die viele an die Dakar-Editionen in Afrika erinnerte. Start- und Zielort wird die Hafenstadt Jeddah sein, den Ruhetag absolvieren die Teilnehmer in Ha'il.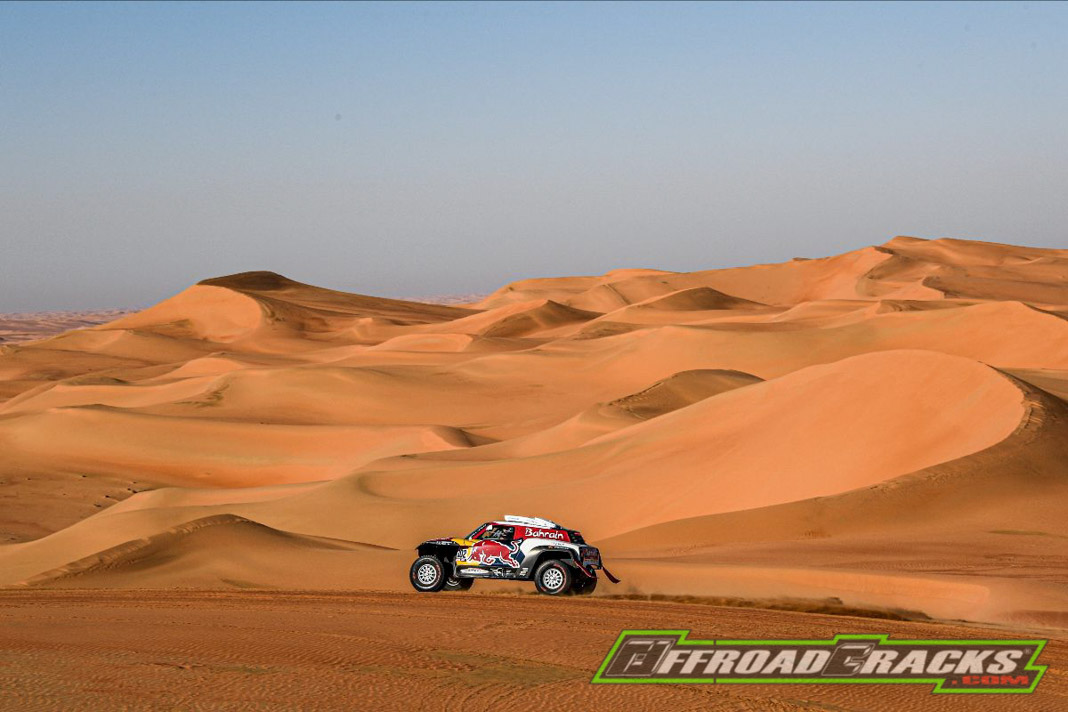 Auch wenn diese Städte bereit bei der Debütausgabe der Dakar in Saudi Arabien angefahren wurden, hat der Veranstalter, die Amaury Sport organisation (A.S.O.), bekanntgegeben, dass die Teilnehmer neue Routen bestreiten müssen. Zudem hat der Direktor der Dakar David Castera verkündet, dass die Durchschnittsgeschwindigkeit reduziert wird. Nach der vergangenen Ausgabe waren die zu hohen Geschwindigkeiten, speziell in der zweiten Woche, ein großer Kritikpunkt.
Die bei der Dakar 2020 eingeführten Roadbook-Regeln kamen hingegen bei den meisten Co-Piloten gut an: Bei der Hälfte der Etappen gab es Navigationshilfsmittel erst wenige Minuten vor dem Start, dafür waren alle kurzfristigen Änderungen schon eingearbeitet und die Hinweise coloriert. Bei der kommenden Ausgabe wird das Roadbook ausschließlich am Morgen verteilt. Einige Kategorien erhalten sogar digitale Roadbooks – damit können sich die Co-Piloten keine Notizen mehr machen. Um das Rennen sicherer zu machen, wird an gefährlichen Stellen ein akustisches Signal die Piloten warnen.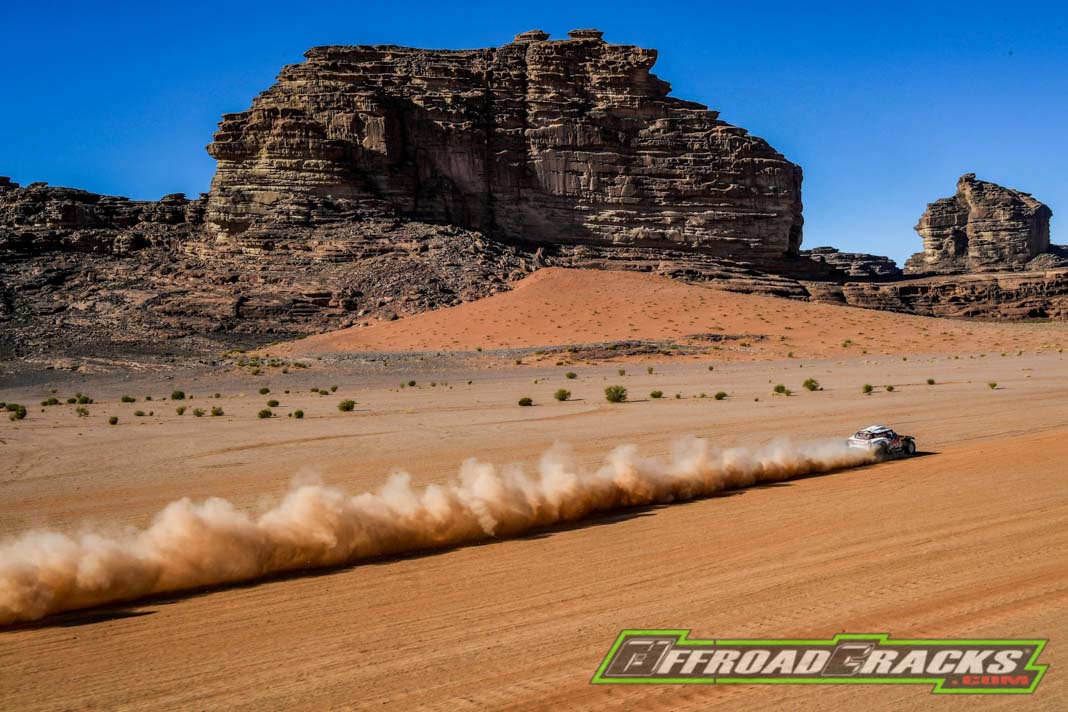 Mit wie vielen Fahrzeugen und welchen Piloten X-raid bei der Dakar 2021 antreten wird, steht noch nicht fest. Derzeit stehen die Vorbereitungen auf die geplante Saisonweiterführung Anfang September (Baja Poland) im Vordergrund.
X-raid Teamchef Sven Quandt: "Wie bei der vergangenen Dakar werden wir im kommenden Jahr wieder in Saudi Arabien unterwegs sein. Wir kennen inzwischen etwas die Landschaft, aber ich bin mir sicher, dass es 2021 landschaftlich wieder genau so beeindruckend und schön sein wird. Saudi Arabien ist ein faszinierendes Land und die Änderungen im Reglement sind sehr vielversprechend. Das Roadbook immer erst am Morgen auszugeben, ist eine tolle Idee. Auch die Sicherheitsmaßnahmen für die Motorräder sind eine gute Sache. Wir freuen uns wirklich sehr auf die Dakar 2021."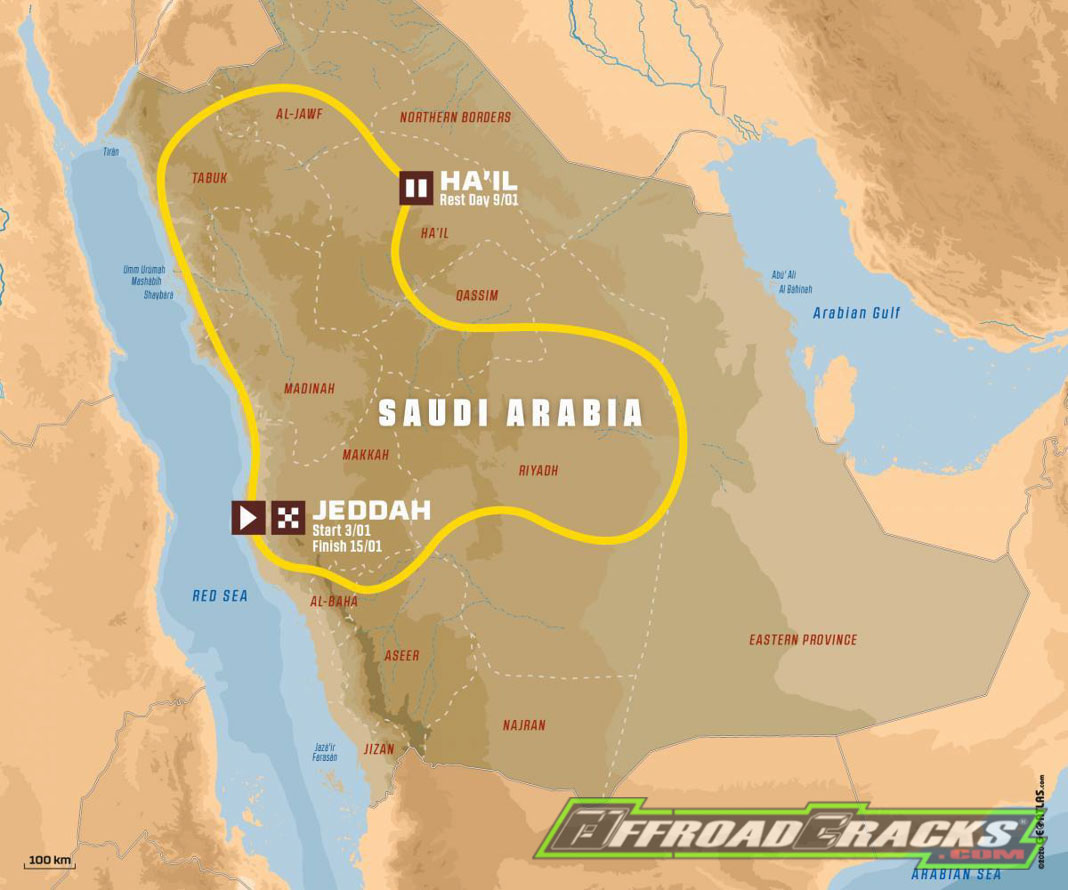 ---

Like last January, the Dakar 2021 will again be held entirely in Saudi Arabia. At that time, many drivers were very enthusiastic about the landscape, which reminded many of the Dakar editions in Africa. The start and end point will be the port city of Jeddah, the rest day will be completed in Ha'il.
Even though these cities were already being visited during the debut edition of the Dakar in Saudi Arabia, the organizer, the Amaury Sport organization (A.S.O.), announced that the participants have to cover new routes. In addition, the director of the Dakar David Castera has announced that the average speed will be reduced. After the previous issue, the high speeds, especially in the second week, were a major point of criticism.
The roadbook rules introduced at the Dakar 2020, on the other hand, were well received by most co-pilots: navigation aids were only available a few minutes before the start of half of the stages, but all short-term changes had already been incorporated and the instructions were colored. For the upcoming dakar, the road book will only be distributed in the morning. Some categories get digital road books – so the co-pilots can no longer take notes. In order to make the race safer, an acoustic signal will warn the pilots in dangerous places.
It has not yet been determined how many vehicles and which pilots X-raid will compete in the Dakar 2021 with. Preparations for the planned continuation of the season in early September (Baja Poland) are currently in the foreground.
X-raid team boss Sven Quandt: "As with the previous Dakar, we will be in Saudi Arabia again next year. We now know the landscape a bit, but I am sure that the landscape will be just as impressive and beautiful in 2021. Saudi Arabia is a fascinating country and the changes in the regulations are very promising. It is a great idea to only issue the roadbook in the morning. Safety measures for motorcycles are also a good thing. We are really looking forward to the Dakar 2021. "
Quelle / Source: X-Raid