Während wir hier in Deutschland in die Tastatur hämmern, sind die Großen der Extrem-Enduro schon seit Tagen vor Ort, um kleine Trainingseinheiten zu fahren und sich die Gegebenheiten vor Ort näher anzuschauen. Die Prolog-Qualifikation für das Finale läuft bereits auf Hochtouren und derzeit ist Billy Bolt mit 1:02:153 schnellster Mann der Gold-Klasse auf dem Kurs. Gefolgt von Pol Tarres, Wade Young, Manuel Lettenbichler und Taddy Blazusiak. Graham Jarvis hält sich wie üblich zurück und belegt aktuell einen sicheren 10. Platz.
Qualifikationszeiten Zwischenstände LIVE: LINK
Programmablauf PROLOG
Dienstag 30.07.2019
Prolog Qualifikationsläufe ab 7:30 Uhr
Prolog Finale ab 17 Uhr der besten 35 Fahrer aus allen Klassen (Gold, Silver und Bronze)
Hier einige Fakten und Zahlen zum Sweet 16 Prolog
700 Meter Länge (1 Runde)
12 Hindernisse bestehend aus 130 Tonnen Steine, 90 Tonnen Holz, 350 LKW-Reifen und 20-30 Kubikzentimeter Holz
Polog-Finale Live ab ca. 17:00 Uhr
Mastermind Martin Freinademetz: "Red Bull Romaniacs 2019 wird die 16. Ausgabe sein und wir haben beschlossen, diese Ausgabe "Sweet 16" zu nennen. Wir werden in allen Klassen eine ganze Reihe von absolut neuen Tracks haben, die in den vorherigen Ausgaben noch nie gefahren wurden. Beim Entwerfen dieser Tracks haben wir versucht, eine gute Balance zwischen fahrbaren und herausfordernden Tracks zu finden. Klar sollte jedoch auch sein: Sie werden die Fahrer aller Klassen während der 4 Offroad-Tage an ihre Grenzen bringen – aber wir glauben trotzdem, dass Fahrer, die vorbereitet und in guter körperlicher Verfassung sind, diese Strecken gut werden meistern können, egal in welcher Klasse sie fahren."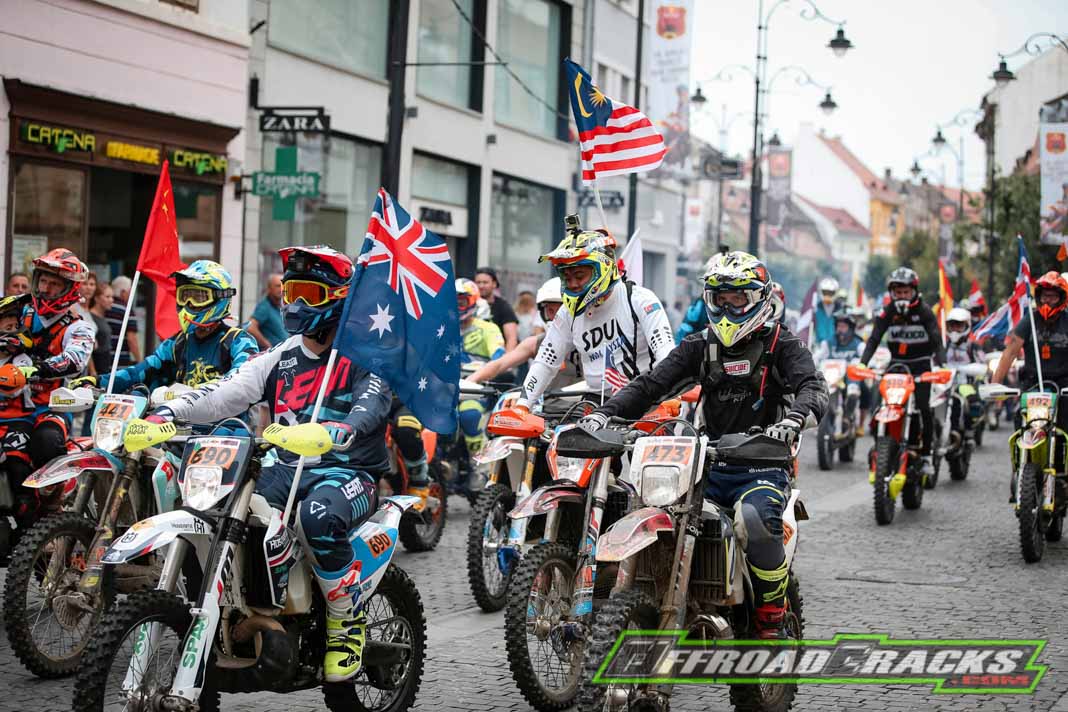 Andy Fazekas, der Designer des Prologs: "Der Sweet 16 Prolog wird im Vergleich zu dem von 2018 deutlich einfacher und schneller sein. Wir haben ungefähr die gleiche Menge an Material dafür verwendet, aber insgesamt ist er schneller und flüssiger zu fahren. In den letzten 16 Jahren, in denen sich der Prolog kontinuierlich weiterentwickelt hat, haben wir international hohe Maßstäbe gesetzt und erhalten immer wieder großartige Rückmeldungen – aber darauf wir werden uns nicht ausruhen und immer etwas Neues anbieten, das noch nie zuvor gemacht wurde. Dieses Jahr sind es beispielsweise die "Camera Glory Holes" in zwei hölzernen Hindernissen, wo eine kleinere Gruppe ausgewählter Profi-Fotografen die Aufnahmen aus ganz besonderen Perspektiven machen kann."
TAGES-ETAPPEN
Offroad Tag 1 – War Zone
31. Juli 2019 – Wir überlassen es Ihrer Fantasie, herauszufinden, was der Name im Rennen tatsächlich bedeuten wird. Die Strecke trifft ab und zu auf die Front des Ersten Weltkriegs und führt die Fahrer über Wege, auf denen Soldaten ihre Ausrüstung zu den militärischen Stellungen und Schützengräben transportiert haben. Die Gold Class-Strecke wird 102 km lang sein. Es beginnt mit einer ziemlich heftigen Doppelschleife "Titanic" und "The Wall", wo solide Fahrtechnik erforderlich sein wird. Nach dem Service Point geht es wiederum mit zwei härteren Schleifen weiter, in denen höchstwahrscheinlich auch die Top-Fahrer ihre Arbeitsgeräte hier und da werden schieben müssen. Danach genießen die Fahrer zur Entspannung einige schöne Singletrails, während sie sich dem Ziel nähern. Mit 102km ist es ein ziemlich kurzer, aber sehr intensiver Tag für die Gold Class.
Offroad Tag 2 – Decebal
1. August 2019 – Dieser Kurs wird einige historische Gegenden streifen. Decebal war der letzte König von Dakien – eine historische Region in Rumänien und er ist berühmt für den Kampf gegen die Römer, den er eben auch in dieser Gegend gekämpft hat. Die Fahrer hingegen werden wohl eher gegen die Strecke zu kämpfen haben – insbesondere auf der 151km langen Strecke der Gold Class: Der zweite Tag beginnt wieder mit einer guten Red Bull Romaniacs-typischen Gold Class Schleife und entwickelt sich dann aber zu einem sehr schnellen Rennen über viele Kilometer. Gegen Ende des Rennens gibt es jedoch eine neue Sektion "Brother of K2", in der die Fahrer ihre Kletter-Fähigkeiten unter Beweis stellen müssen. Der danach verbleibende Abschnitt zwischen Brother of K2 und dem Ziel ist wieder flüssiger und gibt den Speed-Kings die Gelegenheit, eventuell verlorene Zeit wieder gutzumachen.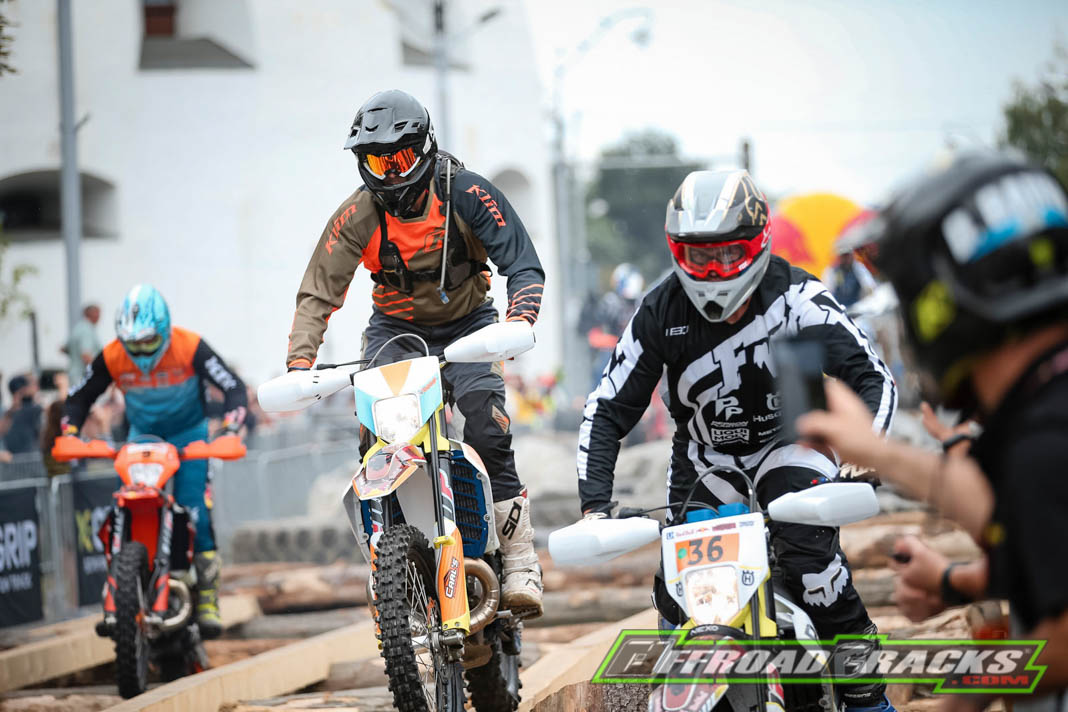 Offroad Tag 3 – Walachei
2. August 2019 – Die Walachei ist eine historische und geografische Region Rumäniens. Sie liegt nördlich der unteren Donau und südlich der Südkarpaten. Dort warten am 3. Offroad-Tag 140km auf die Gold Class-Fahrer: Sie werden einem alpinen, steinigen Gelände mit sehr langen Anstiegen und Abfahrten von rund 1.000 Höhenmetern ausgesetzt sein. Es werden ein paar ältere Red Bull Romaniacs-Klassiker, aber auch ein neuer Abschnitt namens Man Ridge zu meistern sein, in dem wohl auch einige Top-Fahrer etwas Zeit mit dem Schieben Ihrer Motorräder verbringen werden. Aber alles in allem wird dies ein durchaus unterhaltsamer Tag, denn anschließend können sie sich auf einer längeren Liaison zum Ziel in Sibiu "ausruhen".
Offroad Tag 4 – Sibiu
3. August 2019 – Nach 124 Kilometern auf den Gold Class-Strecken endet der Offroad-Tag 4 – richtig, Sie haben es erraten – beim berüchtigten Hillclimb Finish in Gusterita, aber die Strecke kurz vor dem Ziel wird anders sein und etwas mehr Würze haben als die letztjährige Edition. In der Nähe von Sibiu müssen die Fahrer den ganzen Tag über gut 10.000 Höhenmeter (!) klettern und sie werden bekannte Signature Sections wie Black Mamba, One Day Hill und Ottoman zu absolvieren haben, um nur einige zu nennen. Alles in allem wird es eine klassische Mischung aus Wald- und Berg-Sektionen in den tiefen Tälern um Sibiu und Paltinis sein.
Kommentare der TOP-Piloten
Graham Jarvis (Husqvarna – GB): "Für mich dreht sich bei Red Bull Romaniacs alles um die Berge. Ich mag den Prolog, aber ich bin ein bisschen zu ruhig – es muss mein Alter sein! Ich strebe einen starken Offroad-Tag 1 an und sehe dann, wo sich die Dinge hinentwickeln. Es ist eine lange Woche und der Wettbewerb ist härter als je zuvor, aber ich bin nicht hierher gekommen, um Zweiter zu werden. '
Wade Young (Sherco – RSA): "Es ist schön, wieder hier in Rumänien zu sein und hoffentlich den ersten Platz zu holen. Ich freue mich darauf, loszulegen. Wir haben viel hinter den Kulissen gearbeitet, Ich habe einen neuen Rahmen und bin auf die KYB-Federung umgestiegen. Insgesamt fühle ich mich gut und freue mich über das neue Setup. Ich fühle mich trotz einer leichten Schulterverletzung gut vorbereitet. Das Ziel ist es, diese Woche bescheiden und besonnen zu bleiben – nimm jeden Tag so, wie er kommt und sei stark, wenn es darauf ankommt. "
Sandra Gomez (Husqvarna – ESP): 'Ich weiß, dass dies eine große Herausforderung sein wird. Es wird sicherlich keine leichte Zeit, aber ich bin bereit dafür.' Ich habe das ganze Jahr hart gearbeitet und bin zuversichtlich zu sehen, was ich tun kann. Der 34. Platz bei Hixpania Hard Enduro war ein guter Vertrauensschub für mich. Ich bin dieses Rennen erst einmal gefahren, aber Bruder Alfredo hat mir gute Ratschläge gegeben und ich habe eine Strategie!"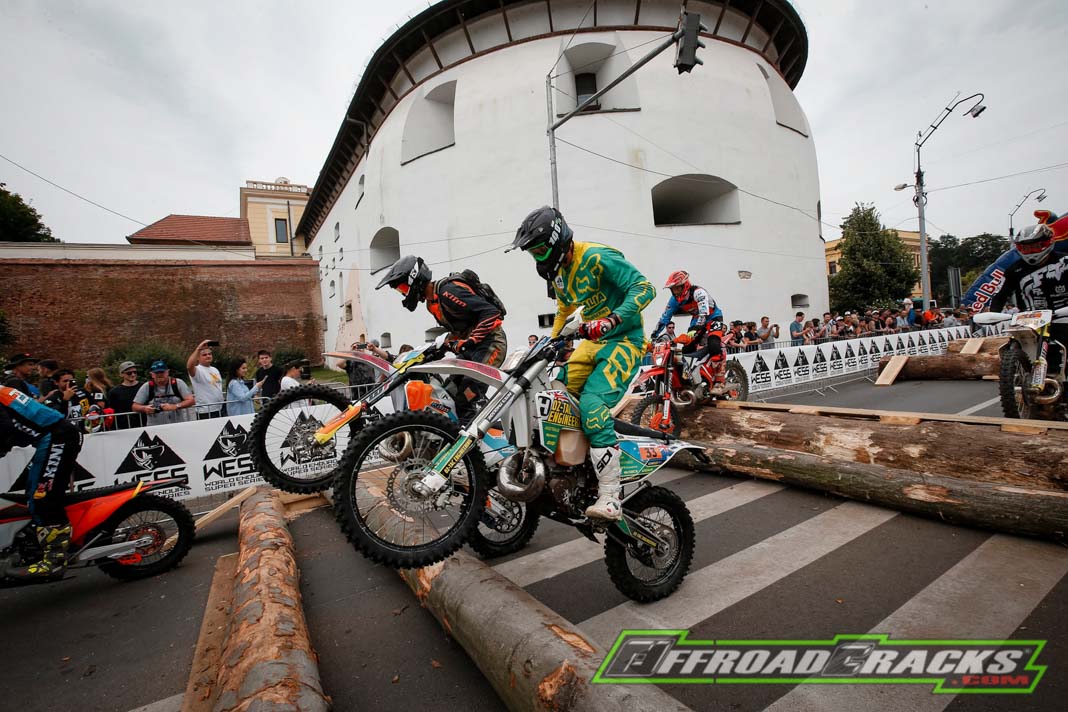 Starter – Gold-Klasse
Wade Young (ZAF) Sherco Factory

Manuel Lettenbichler (DEU) Flatschingfast Factory Team

Jonny Walker (GBR) Red Bull KTM Factory Racing
Billy Bolt (GBR) Rockstar Energy Husqvarna Factory racing
Alfredo Gomez Cantero (ESP) Rockstar Energy Husqvarna Factory racing
David Cyprian (CZE) JD Gunnex KTM
Mario Roman (ESP) Sherco Factory racing team

Philipp Scholz (DEU) KTM / Kini / ilupi

Keith Curtis (USA) KC 711 Racing
Michele Bosi (ITA) Enduro action Bosioffroad
Josep Garcia Montana (ESP) Red Bull KTM Factory racing
Nathan Watson (GBR) Red Bull KTM Factory racing
Graham Jarvis (GBR) Rockstar Energy Husqvarna Factory racing
Taddy Blazusiak (POL) Red Bull KTM Factory racing
Thomas Schranz (CHE) Moto Center Schwyz
Tuinstra Rienk (NLD) Enduro Riding Sibiu
Pol Tarres (ESP) TTR Officine Rigamonti
Sonny Goggia (ITA)
Rigor Rico (BRA) Beta Brasil 3R
Dwayne Kleynhans (ZAF) Brother Leaderthread KTM
Sandra Gomez Cantero (ESP) Husqvarna – Zonapaddock
Dieter Rudolf (AUT) KTM
Chris Perry (AUS) Perrychicken and Emz Race Team
Suff Sella (ISR) Sella Racing
Matthew Green (ZAF) Kargo Liqui Moly Racing
David Garza (MEX) Beta Racing Mexico
Ib Andersen (NOR) GasGas Racing Team Norway
Anthony Solar (AUS) Wildwood Rock
Michael Walkner (AUT)
André Wold Larsen (NOR) Spinninwheel
Adam Giles (AUS) Oz-Tac Engineering / 6HD
Gavrilov Mikhail (RUS) 100%Enduro
William Hoare (GBR) Eurotek KTM
William Oosthuizen (ZAF) Pepson plastics Husqvarna racing
Ziv Karmi (ISR) KTM Israel – Champ factory
Jonathan Richardson (GBR) Xgrip,Greenford
Claudiu Bozesan (ROU) Green Village Apartments
Vasiu Nicolae Miron (ROU) Black Ryders Sibiu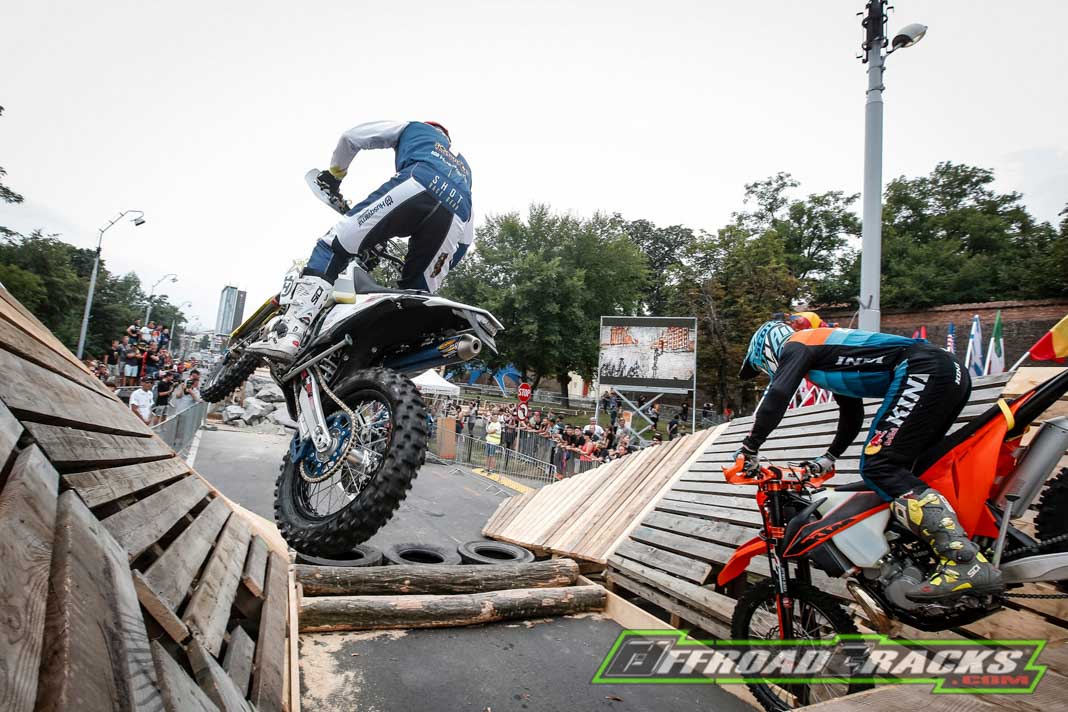 Starter – Silber-Klasse
Josu Artola (ESP) Zatika Team
Emanuel Gyenes (ROU) Autonet Motorcycle Team
Stefan Simpson (GBR) KTM AG
Cristian Harpa (ROU) Motoclub Haita
Josef Westgarth (GBR) Eurotek
Róbert Márkus (HUN) Moto HP se
Alberto Aramburu (ESP) Aramburu xtreme
Charles Feyrit (FRA) Team TT Beaujolais/ LMSENS
Avramescu Razvan (ROU) GO RACING
Tim Gibson (AUS) Donkey
Mark Kirby (GBR) Eurotek KTM/ K and N Surfacing
Fabien Choffat (CHE) Mc jura
Fernando Maldonado (ESP) Barranquillo School of Champions
Jose Carbonell (ARG) Solomototeam Argentina
Jordan Arnaud (FRA) Marlh'mot
Thomas Boder (AUT) Enduro Austria Racing Team
Florian Kirchmayer (AUT) 907racing Team
Grant Herbert (NZL) Korito Farms ltd
James Stearns (USA) INSIDE ENDURO
Richard Heinike (DEU) Team Motorrad Welink
Henchoz Sullivan (CHE) pays d'enhaut
Dustin Mccarthy (USA) Chocolate Mountian ranch
Sergiu Grecu (ROU) Motoclub Haita
Manuel Quintar (ARG) Solomoto Team Argentina
Vitalii Iakovenko (UKR)
James Jackson (GBR) Eurotek ktm
Felix Straube (ARG) Solomoto Team Argentina
Mark Jackson (GBR) Eurotek KTM
Wil Westgarth (GBR) Eurotek
Aleksi Vilkko (FIN) Snellman Motorsport Finland
Shane Bowden (AUS) Shane Bowden
Evgeny Kosukhin (RUS) Enduro Ural
Alexandr Antipin (RUS) Enduroural
Hostyánszki Tibor (HUN) 1 WD
Sean Clarke (NZL) Team Kiwi Rider
Adam Poole (AUS) cmp racing
Guy Nursella (ISR) Beta Israel/ Metro Motor
Sam Winterburn (GBR) EUROTEK KTM
Mykolas Paulavicius (LTU) Moto-Adventures Racing Team
Ralf Dietze (DEU) Maschinenbau Dietze
Diego Bauer (GTM) Revolution Bikes Guatemala
Carlos Yusty (MEX)
Marcel Hasenauer (AUT) Wuschz'n Rider
Ronen Cohen (ISR) Motorica
Leeroy Verdegem (FRA) New Cal Enduro
José Manuel Paz (ARG) Solomoto Team Argentina
Malcolm Macrae (NZL) Enduro Legion
Mauricio Del Hierro (PER) Nava Racing
Marc Holder (DEU) Team Pussy Racing
Matthias Reichmann (DEU) Team Pussy Racing MSC Bräunlingen
Vincenzo Barbagallo (BRA) Tranqueiras Racing
Mario Riegler (AUT) Lietz Sport/KTM Zauner
Rafal Czech (POL)
Piotr Urbanski (POL)
Patrick Riegler (AUT) Lietz Sport/KTM Walzer/ECGravelPit
Giorgi Otiashvili (GEO) husky.ge
Tomasz Gagat (POL) BKM BIELSKO / Diverse Extreme Team
Warren Barwell (ZAF) BB Cars RAD moto
Braun David (DEU) D B Motorsports
Ionescu Cristian (ROU) Free Bike Team
Mark De Lautour (NZL) Gibson Tyres NZ
Shane Moss (AUS) Untamed Enduro Romania
Roberto Quintanilla (MEX) Beta Mexico
Nicola Casolari (ITA)
Achim Bergmann (ZAF) Pepson Plastic Husqvarna
Marcus Morgan (GBR) MJM groundworks
Itzik Kelner (ISR) Betamotor Israel / Metro Motor
Ron Kadshai (ISR) KTM Israel – Champfactory
Yossi Gutman (ISR) KTM Israel
Fritz Steger (AUT) Wuschz´n Rider
Lukas Zehnder (DEU) Endurides/MH-Motorräder/Team Zehnder
Pascal Springmann (DEU) X-Lite / Beta Offroad Team Marbach
Vladimir Vlk (CZE) www.vlkdoprava.cz
Keith Jenkins (GBR)
Ian Worrall (GBR) Rockinghams of Southam
Vogel Marcel (CHE) ORTP
Mitchell Gallagher (NZL) New Zealand
Wilfried Schmidtmayr (AUT)
Wilco De Lange (NLD) OffroadSweden
Sam David Preece (AUS) Raceline Motorcycles. B&B Off-Road
Thibaud Leiser (CHE) MC Jurassien
Jachym Milosavljevic (CZE) Pizza Gatto Nero
Pavel Ouda (CZE) Midlandoil.cz
Ionut Anghelus (ROU) Moto 24
Marco Pfeifer (DEU) KTM Alskom / Enduro Fleischer
Dominique Essig (DEU) Dirtbiker Mag enduroXevents MSC Marbach
Alexandru Pop (ROU) Moto24
Matthias Bachner (AUT) Bachner Racing
Patrick Zellhofer (AUT) Bachner Racing
Roberto Zanella (ITA) Nsm Racing Team
Fabien Poirot (FRA) Sport Camps France
Timo Bergmann (DEU) GO RACING
Marc Wulf (DEU)
Romain Catoni (FRA) Sport Camps France
Jason Kozinsky (ZAF) The Roost KTM
Mark Newton (NZL) Forest trail events
Tyler Kinkade (USA) Tyler Kinkade
Joshua Staley (USA)
Michael Slater (GBR)
Giorgi Gakheladze (GEO) husky.ge
Tommy Kunert (DEU) Ilupi-Motorrad Waldmann
Starter – Bronze-Klasse
Andreas Maier (AUT) MSC Tittmoning-Kirchanschöring
Mindaugas Daugela (LTU) Transaulita
Marius Muntean (ROU) Motoclub Haita
Jean-Michel Vigand (FRA) CHANY MOTOS
Jason Beaton (AUS) Buzz
Twan Van Poppel (NLD) The Slopers
Peter Rahn (DEU) X-LEO
Raffael Panzeri (CHE) MCS Racing
Brent Brady (AUS) Somerville Motorcylcles
Wilhelm Ehm (DEU) MH Racing Endurides
Dmitry Tagirov (RUS) UktusMoto
Paul Westgarth (GBR) Eurotek
Alexander De Haan (NLD) Amco Roke Racing Team
Jean François Bernard (FRA) Sport Camps France
Santiago Creel (MEX) Monkey Business
Arjan Van Der Veld (NLD) Team de Doelen
Raymond Borg (AUS)
Dirk Vanlaer (NLD) CURO Pomptechniek
Wopke Hoekstra (NLD) Hard Enduro Team Fryslân
Rodrigo Zuccon (BRA) Jarva Racing /Mitas
Scott Booth (GBR) Booth
Tobias Muck (DEU) ATM Racing
Paul Philipp (CAN) Korber
Pat Cesari (GBR)
Martin Kessler (DEU) MSC Marbach
Jari Mutikainen (FIN)
Arturo Garza (MEX)
Ivan Toole (IRL) Torc Ireland
David Steen (NZL) Team NFI
Arno Drechsel (ITA) Team Kini
Thomas Widmann (ITA) Team Kini
Stefano Roscini (ITA) TEAM FAVA
Andreas Machleb (DEU) BelRay MSR-Racing Team
Tobias Schulze (DEU) Ride Xpower
Andreas Igl (DEU) Captain Chaos Racing
Ilya Solomonik (RUS) ENDURO URAL
Tom Frayne (GBR) Wales
Marcin Weglarz (POL) Team EURORIDER Katowice
Orr Peless (ISR)
Hendri Salim (IDN) Megatech
Sergio Jose Canales Diaz (MEX) Beta Racing Mexico
Pauliina Sievänen (FIN)
Jerome Teilhard (FRA) Atomic moto
Roy Janssen (NLD) Sixpointtwo Hard Enduro
Roberto Dauria (ITA) Team Fava
Sergio Canales Fausti (MEX) Mexico
Craig Roberts (AUS) Rusty Demons
Denis Rusanovich (RUS) Hard Enduro Kamchatka
Corie Cooper (CAN) BSC Racing
Hans Bindels (NLD) benedco
Robert Kingston (AUS) Somervile motorcycles
Markus Fröschl (AUT) Frölang Racing
Lee Szabo (GBR) Action tracks racing
Thomas Schweikart (AUT)
Jürgen Langreiter (AUT) Frölang Racing
Yvo Schmucki (CAN) YB Racing
Jochen Roser (DEU) MSC Wieslauftal
Robert Parry (GBR) Precision 5 star
Martin Lindtner (AUT) Ilupi
Christian Barrett (AUS) Dargo River Inn
Robert Absmanner (AUT) Mopeibuam
Robert Lietz (AUT) Lietz Sport
Jascha Riepert (DEU) Team
Markus Pfannenstein (DEU) Captain Chaos Racing
Uwe Flath (DEU) Team Dachs
David Lux (DEU) Dirtbiker Mag
Ingo Kowatsch (AUT) EMC Carinthia
Radu Sardarescu (ROU) Enduro Fanatics
Rodrigo Anguiano (USA) Mario Roman /Team
Jordi Roca (ESP) Mc vilobi
Marc Basseng (DEU) rideXPower
Bill Forsyth (GBR) Team LDG Preston
Eddie Sloane (GBR) Trax
Alberto Justo Salas (ARG) Team Argentina/ Solomoto
Miguel Angel Vargas Caballero (ESP) team vargas
Henrik Heikkinen (FIN) Action Office
Luis Gonzalez (MEX) Team Topaded!
Vladimir Kamushkin (RUS) sherco FACTORY
Liam Gibson (GBR) Zambezi Expeditions
Dwayne Affleck (AUS) Reddot extreme / Moto Empire
Facci Alberto (ITA) No Fears Team Asd
Angelo Gambino (ITA) Enduroblogger
Julian Hamanek (AUT) S.H.A.L.
James Brown (GBR) RetroTrials.com / SCMCC
Andreas Lips (DEU)
Philip Roper (GBR) Indigo Decals / Jim Aim Racing
Adam Burt (GBR) AJB PLUMBING AND HEATING
Jack Berry (GBR) Jack Berry Plant Services
Marc Grillis (AUS) Slow maniacs
Pierre Antoine Colombie (FRA) Moto Team 81
Jamie Black (GBR) JB racing
Ole-Johnny Skøien (NOR) Team Askim Mc Norway
Romain Courty (FRA) SPORT CAMPS FRANCE
Zeno Pasti (ITA) Moto club Treviso
Jake Harris (GBR) Weldbros racing
Mark Lewis (GBR) Trials Day
Cameron Bice (AUS) MK1 Motorcycles
Florian Grauvogl (DEU) rideXpower
Eric Slominski (USA) Slowmaniac
Magnus Johannessen Hoel (NOR) Star Motor Enduro
Hector Rubio Santamaria (ESP) M.C. BURGOS SPORT
Filippo Ippolito (ITA) Camel Attack Extreme Team
Peter Wuth (AUT) Enduroklub W7
Markus Wagner (AUT) KTM Baumschlager
Jose Alejandro Cisneros (MEX) TEAM CISNEROS
Craig Roper (GBR) Walters medical/jim aim racing
Nils Halvard Kringberg Nedberg (NOR)
Fausto Perez (MEX) Beta Mexico
Bogomil Kasabov (BGR) Sport Camps France
Marcin Gedek (POL)
Tadas Barkus (LTU) Transaulita
Wayne Player (GBR) Hill view kitchens.com
Jose Antonio Martinez (VEN) Mr Largo
Jaco Vander Maarl (NLD) Team De Doelen
Albert Kostenko (RUS) Chelgas
Thomas Pintal (DEU)
Simon Nutter (GBR) Eurotek KTM
Ricardo Gimon (VEN) Iguana
Ross Mailer (GBR) RMR
Luis Jorge Moreno Garza (MEX) BETA MEXICO
Bernd Buchholz (DEU) MC schlanke Birke
William Slominski (USA) Slomaniac
Pelaud Benjamin (FRA) AMA Team of cadors
Shaun Andrikopoulos (USA) Larson 55 Racing
Feike Prosje (NLD)
Chuck White (USA) WoodChuck Racing/Motoland
Manuel Mueller (DEU) Team Ilupi
Brett Prawde (ZAF)
David Andrade (MEX) Avandaro Motor sport
Kin Lung Yu (HKG) 回ReunioN塘
Kimmo Virtanen (FIN) TTM Factory Racing
Eberhard Zehnder (DEU) Team Zehnder
Robert Chavez (USA) Rob Chavez Fencing
Pui Kin Ma (HKG) 回ReunioN塘
Arnold De Lange (NLD) www.Adventure-Bike.nl
Pedro Esteves (PRT) Casa Oliva/ 100 Domus Racing Team
Aliaksandr Shunkou (BLR) Bulba Enduro
Chang Nam Loong (MYS) MALAYSIA SDU KTM GROUP JOHOR
Bulai Paul (ROU) Master Bike
Gavin Mccarthy (USA) Chocolate Mountain Ranch
Mark Galbraith (NZL) New Zealand
Remus Haupt (USA)
Amit Bar (ISR) Motofan
Willy Buchanan (NZL) Forest Trail Events
Sebastien Cousinie (FRA) MOTO TEAM 81
John Cockings (AUS) JCA
Christian Hill (NZL) Team NFI
Brett Summers (AUS)
Brendon Cousins (AUS) cousins racing
Ben Hogan (NZL) Team NFI
Nicholas Kirk (AUS) Kirk Constructions
Aaron Pfadt (USA) Off Highway Van
Garry Player (GBR) Player Plumbing
Eduard Socaci (ROU) Go Racing Bucuresti
Petr Vítek (CZE) AAA-HODINKY.CZ
Ziegler Peter (CHE) Enduro Team – Maroc
Lefteris Kourouyiannis (CYP) LeftN'Ride/Sherco Cyprus
Chris Green (GBR) Chris green roofing
Jos Voncken (NLD) benedco
Vincent Vanderheyde (BEL) DE SLEKSKES
Jonny ( Ioannis ) Polychronis (GRC) The Heart Of Hard Enduro / Sherco Hellas
Peet Van Saase (NLD) Team de Doelen
Sven Kümmel (DEU) MSC Marbach
Matthias Trenz (DEU) BSN racing
Jürgen Kruptschak (AUT) MSC Enduro-Junkies
Markus Obendorfer (AUT) X-Power
Ashley Vazey (NZL) Team NFI
Paul Mapperson (AUS) Acron industrial
Nathan Mclean (GBR)
Werner Zehnder (DEU) Zehnder Strassenbau
Boris Stebler (CHE) EnduroTeam – Maroc
Adam Keil (GBR) ATK Removals
James Dunn (GBR) Weld bros racing
Elad Sasson (ISR) Dirt-X
Florian Wegmann (AUT) Euro Motors Graz
Richard Manser (GBR) Precision5star
Kevin Keller (DEU) X-LITE RIDERS CLUB
Chad Lundstrom (USA) Lundstrom Chiropractic
Adriaan Kentrop (NLD) Amco Roke Racing Team
Jacob De Booij (NLD) Bouwbedrijf U.Veenstra BV
Callum Gibbons (GBR) MJM groundwork's
Geoff Brigden (GBR) Gbpanelcraft
Marco Faria (BRA) Faria Máquinas/BMS Racing
Sebastian Hecht (DEU)
Nikolas Lofitis (CYP) Sayious Adventure Park
Hans Dahlström (SWE) AiM Motorsport Sweden
Pellicer Jerome (FRA) Moto team 81
Dan Watson (NZL) Zambezi Expeditions
Wouter-Jan Van Dijk (NLD)
Max Machleb (DEU) BelRay MSR-Racing Team
Sebastian Valls (GTM) Revolution Bikes Guatemala
Robin Holtmeulen (NLD) Hocoparts Racing
Denis Pagan (FRA) Welcome TT
Yves Hersche (CHE)
Graydon Ilderton (ZAF) Nomadik
Valerii Oleinikov (RUS) 100% ENDURO
Gavin Johnston (GBR) Taxi man
Starter – Iron-Klasse
Oz Nehoray (ISR) Nehoray Properties Israel
Ernesto Cisneros (MEX) Team Cisneros
Elias Polos Fayad (MEX) Motoclub Alpina Mexico
Dominic Coleman (GBR) Eurotek KTM
Mark Lucas (USA) TheMotodoc.com
Sebastian Diemer (DEU) Alpaca Racing
Renato Arredondo Ramos (MEX) Motozit Enduro Team
Peter Nesuta (AUT) Husqvarna/Damianik
Diego Canales (MEX) KTM Avándaro MotorSport
Rene Endres (DEU)
Andreas Nieder (DEU) Nieder Racing
Tony Walch (NZL)
Adam Baker (DEU) Nieder Racing
Carlos Cisneros (MEX) Team Cisneros
Ruben Rollon (ESP) Motosur
Christopher Withers (AUS) Big Boys DO cry
Andrew Steele (GBR) lee walters ort
Firmin Mourino (FRA) Sport Camps France
Hector Esteban Berra (MEX) Motozit Enduro Team
Leni Binder (ROU) RedRoo Adventures
Eduardo Martinez Lopez (MEX) Motozit Enduro team
Isaac Garcia Ponce (MEX) Motozit Enduro Team
David Gibson (GBR) Jb racing
Peter Urquhart (GBR) Highgrove Construction
Klaus Dieter Mueller (DEU) Racing Event Technik
Moritz Müller (DEU) Racing Event Technik
Matthias Kumpf (DEU) Sägewerk Kumpf
Scott Roberts (GBR) Ks vehicle solutions ltd /Lee Walters Ort
Charles Smith (GBR) Blackcastle racing
Joanna Paluch (POL)
Branislav Rafaj (SVK) Arubiana / Bingo Restaurant
Mike Whitacker (GBR) Team Ldg Treston Uk
Anna Schmölzl (DEU) Schmölzl Racing Team
Stephen Thorne (CAN) Bule Dirt Bikers
Robert Ballard (GBR) Prestige Worldwide
Sam Cave (GBR) Cave
Juan Tonda (ESP) Team 200+
Jose Javier De Castro Perez (ESP) Metacrilatos Burgos
Aldo Canale (ITA) RPM GARANTIE
Agostino Crema (ITA) INPS Racing Team
Eoin Oheochaidh (IRL)
Graham Maclachlan (ZAF) Lee Walters ORT
Victor Otalora (MEX) Team Cisneros
Luc Courty (FRA) Sport Camps France
Tony Cave (GBR) Cave
Rory Jones (GBR) Lee Walters ORT /TRF Enduro Team
Aaron Panozza (AUS) Aaron Panozza
Ricardo Carrillo Sigler (MEX) Motozit Enduro Team
Danny Melvin (USA) Salinas Ramblers MC/RedBull North America
Götz Jaeger (DEU) Dignition Racing Team
Peter Schmölzl (DEU) Schmölzl Racing Team
Stefan Baer (DEU)
Pavel Maltsev (RUS) METEORIT ENDURO
Stuart Yaxley (GBR) Prestige worldwide
Bevan Holmes (NZL) Team NFI
Aaron Mcfadzen (AUS) Peter Stevens Motorcycles
Scott Winton (GBR)
Andrew Donnelly (AUS) Braxton Capital
Brenden Murphy (AUS) 3M Flatty
Nick Redpath (GBR)
Pierluigi Clini (BRA) Hard Team Brasil
Jan Thundercliffe (GBR) Grindale Woodwork Ltd
Rod Heald (GBR) Heald Ltd
Ulrich Kraemer (DEU) Greenduro
Torsten Schafft (DEU) Greenduro
Ryan Ostrikoff (CAN) Bule Dirt Bikers
Paul Shone (GBR) Bule Dirt Bikers
Christian Schunke (DEU) Ralley Racing Team Scheer/KTM Rau
Raz Nehoray (ISR) Nehoray Properties Israel
Martin Meck (DEU) Team Enduro Koch / Enduro Schlauch
Hart Victor (SGP) Rocx Enduro Moto Maniacs
Iain Hamill (GBR)
Armand Richard (GLP) Xtrem enduro
Alexander Serbinov (RUS) INTAR
Markus Stebler (CHE) Enduro Team Maroc.ch
Vadim Tagirov (RUS) UktusMoto
Anthony Lefrancois (GLP) Xtrem enduro
Geir Ove Tjensli Foss (NOR) Team Askim MC Norway
Tomas Otto Portero Arfsten (ESP) Team 200+
Jason Clarke (GBR)
Lee Hutsby (GBR)
Tom Simpson (GBR)
Joshua Devine (AUS) JDR-SPAX-MRW
Mica Sella (ISR) sella racing
Robert Mercer (USA)
Alois Bachleitner (AUT) Mazda Bachleitner
Craig Keyworth (GBR) Adventure Tech
Philipp Von Bülow (DEU) Alpaca Racing
David Khmiadashvili (GEO) HUSKY.GE
Rene Schubach (DEU) Team Hector Hamburg
Tommi Suhonen (FIN)
Domenic Dercole (AUS) Domaniacs 2019
Kurt Morelli (ARG) Rochman Enduro School
Jakob Dessecker (DEU) Dignition Racing Team
Stephan Helm (DEU) Reifen Helm
Chris Macauley (GBR)
Derek Gulbrandsen (GBR)
Pedro Quiros (CRI) Paradygm Firm
Jobe Urquhart (GBR)
Robert Schmidt (DEU) Racing Team Schmidt
Alexander Büchl (DEU) Offroadzentrale Motorsport
Lee Walters (GBR)
Die Prolog-Hindersnisse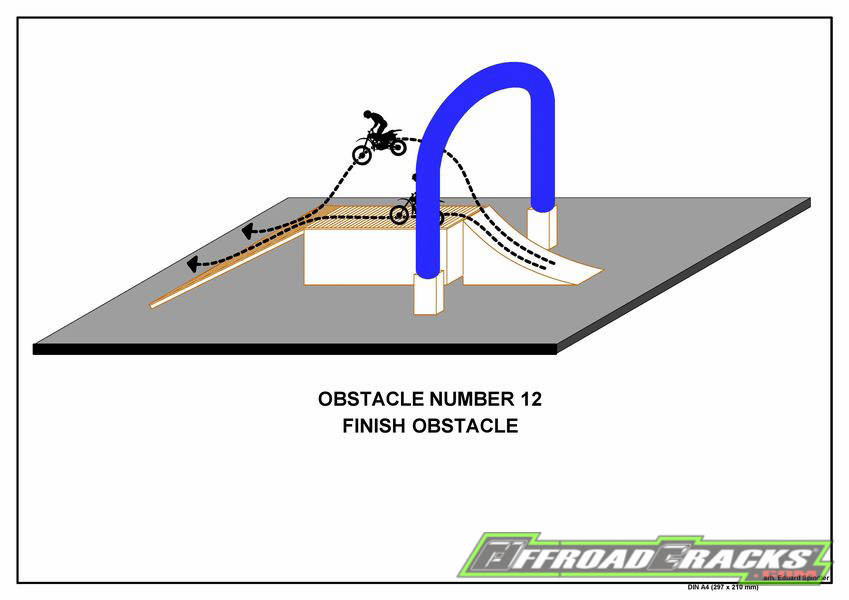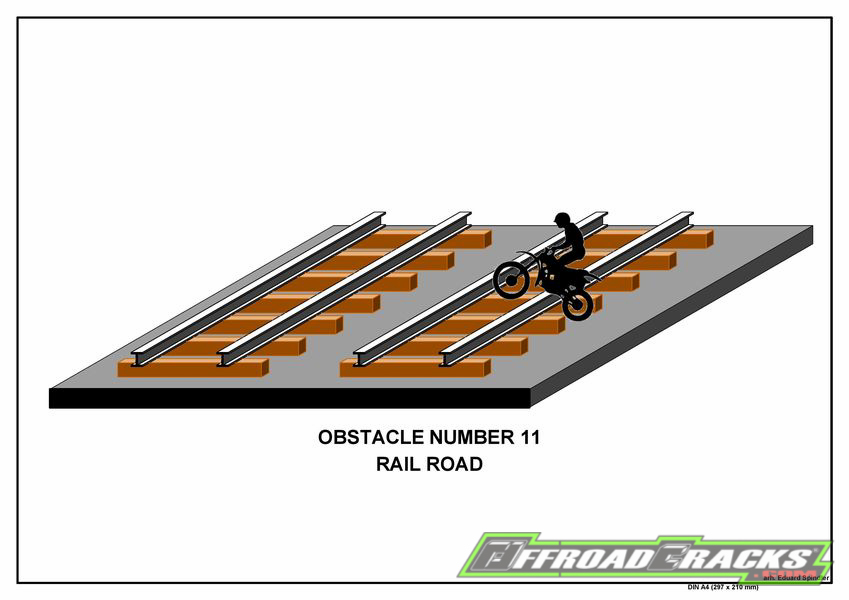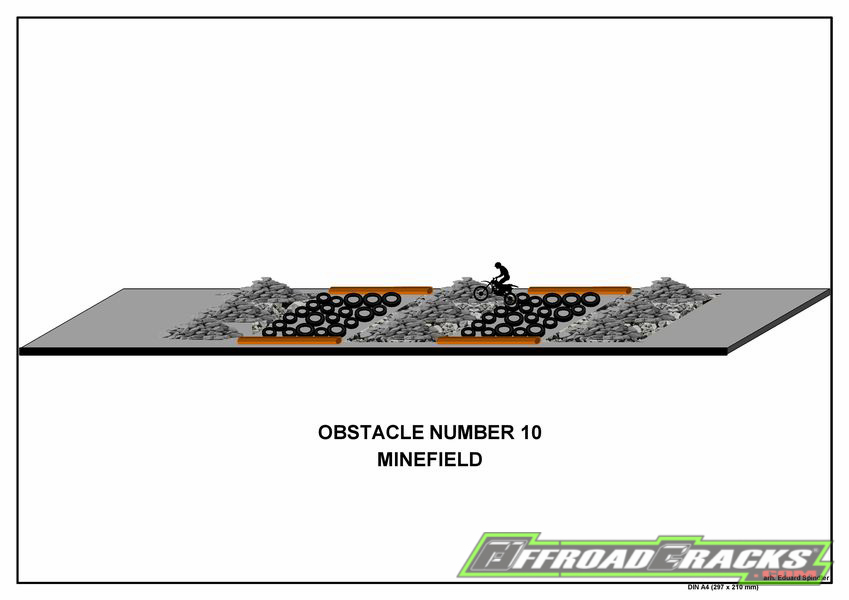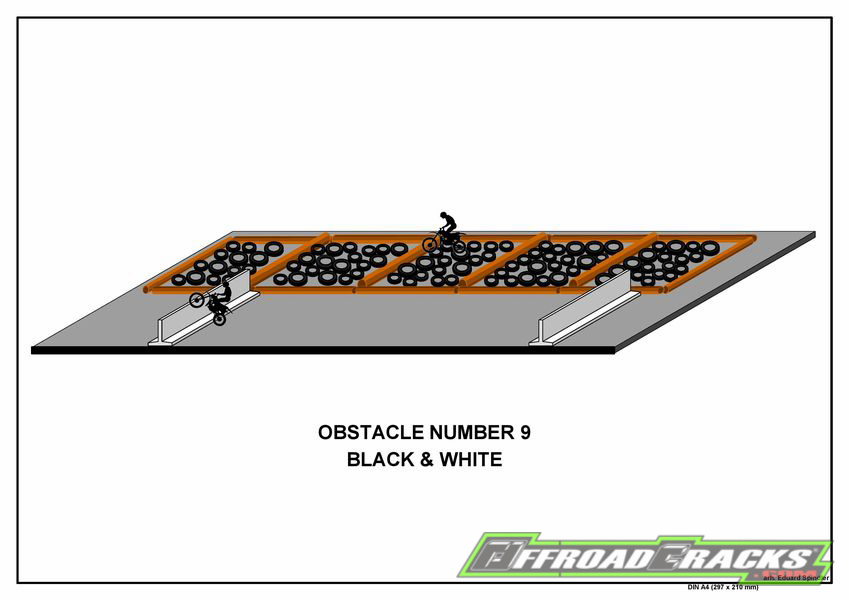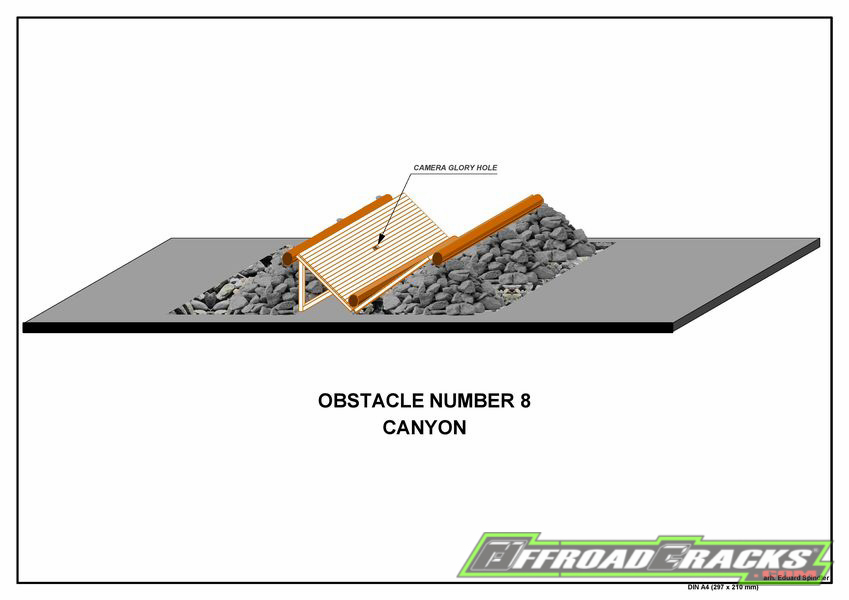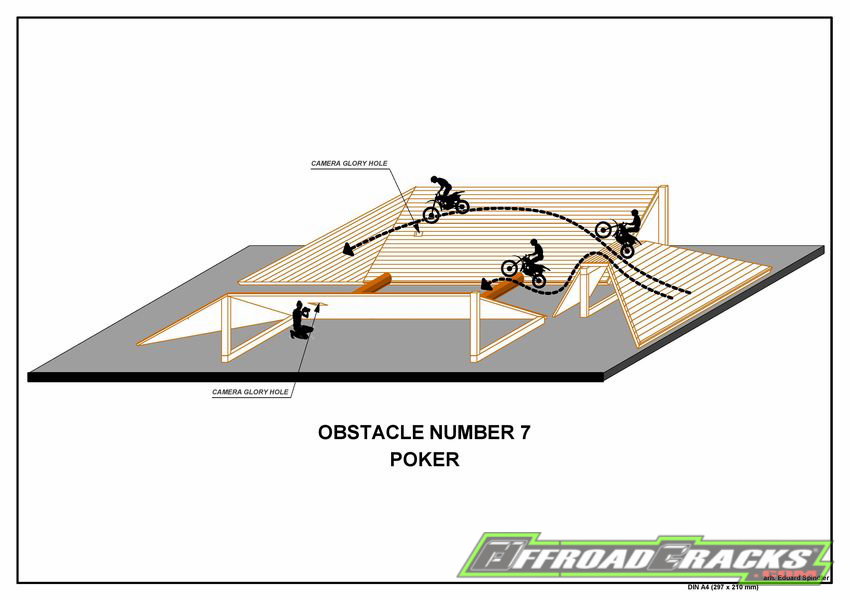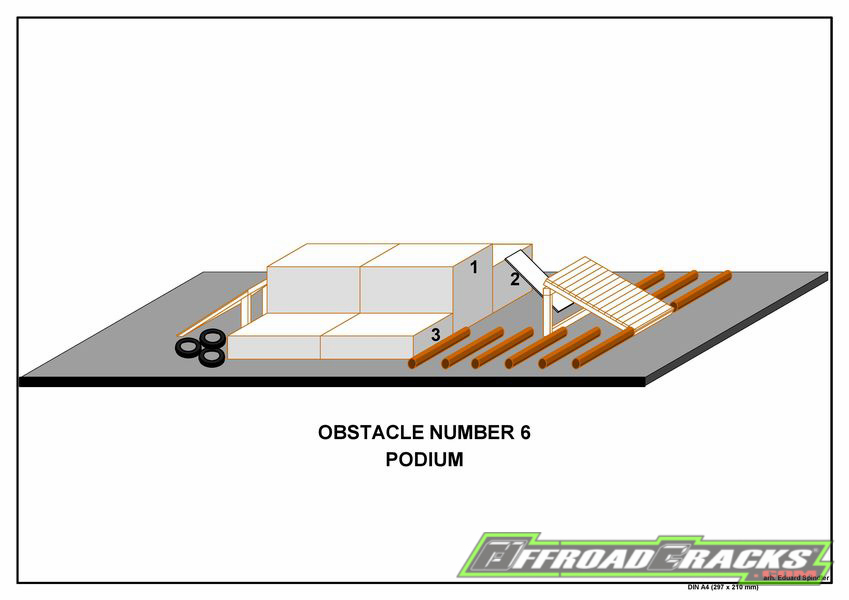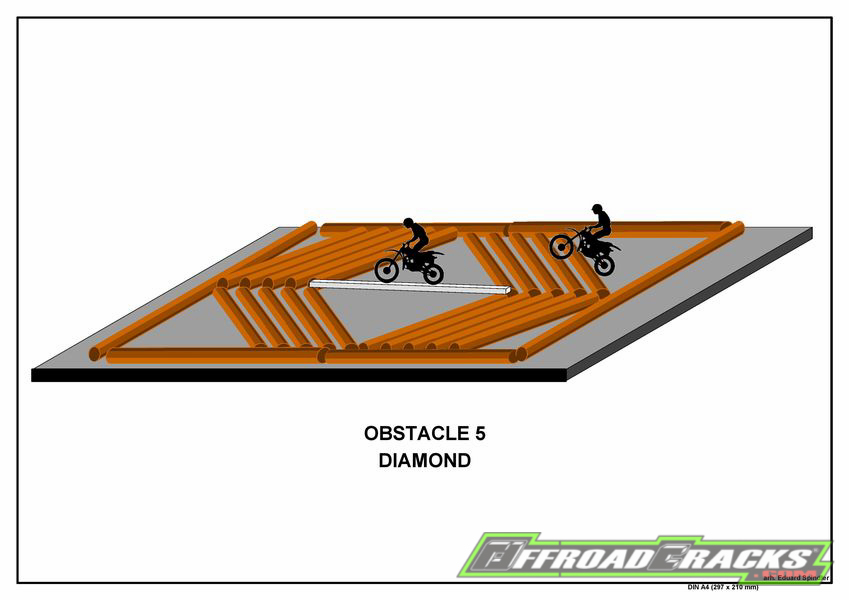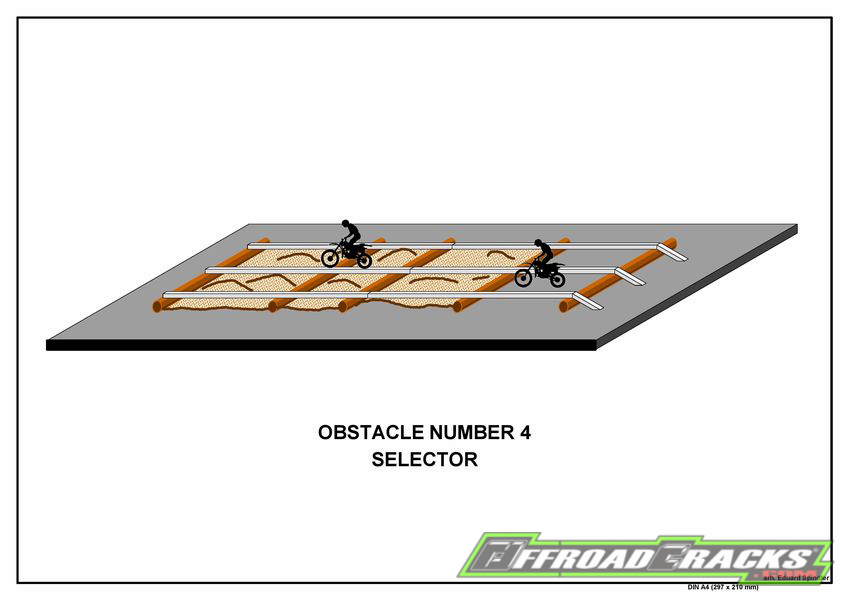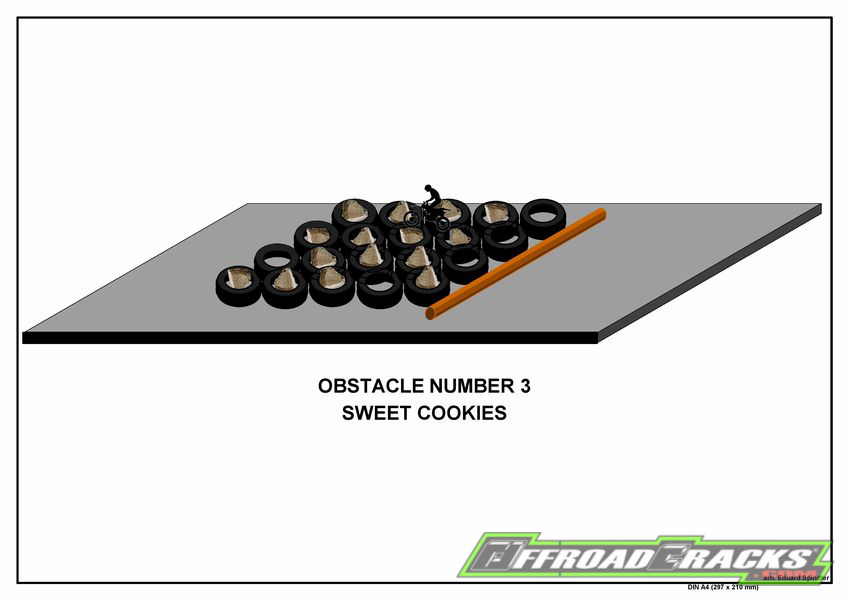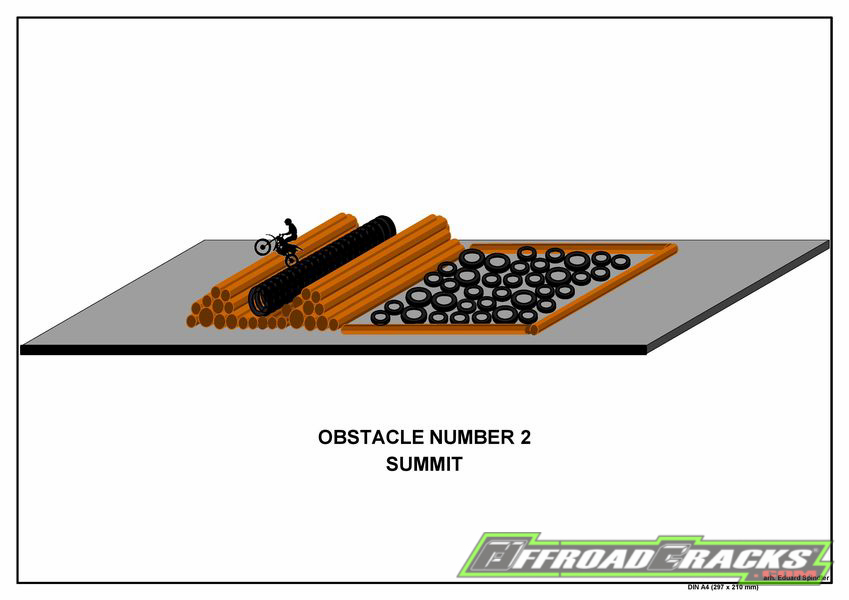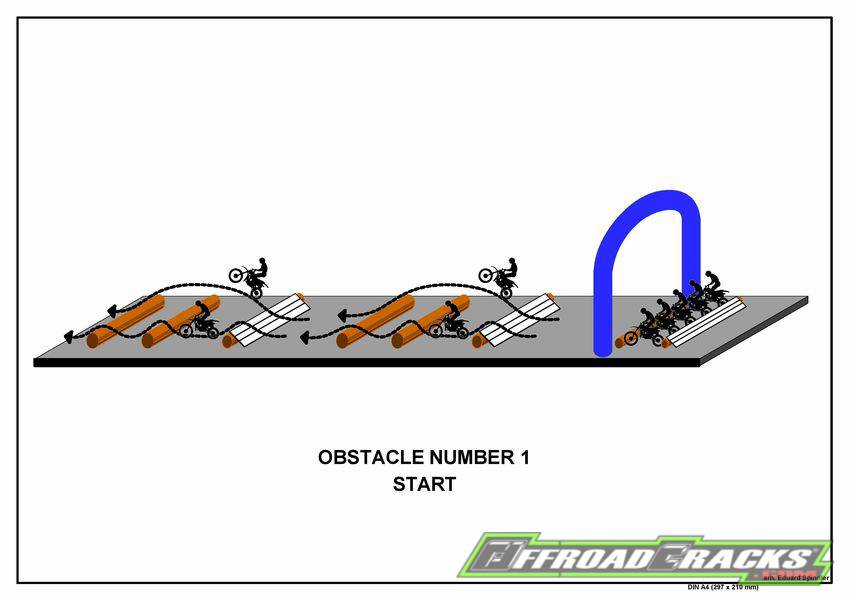 Bilder: WESS, Red Bull, Romaniacs, Actiongraphers