Wir sind dann mal weg…und starten ins Abenteuer Rallye Breslau 2021 mit unserer Yamaha Tenere 700 in stark modifizierte Form. Mehr zu unserem radikalen Rallye-Bike folgt demnächst auf Social Media. Wir versuchen je nach Netzanbindung regelmäßige von der Rallye zu berichten! Bleibt also dran an der größten Offroadveranstaltung/-Rallye in 2021, die sogar die Teilnehmerzahlen der Rallye Dakar 2021 um das doppelte schlägt!
Unsere Startnummer: 48 (Motorräder)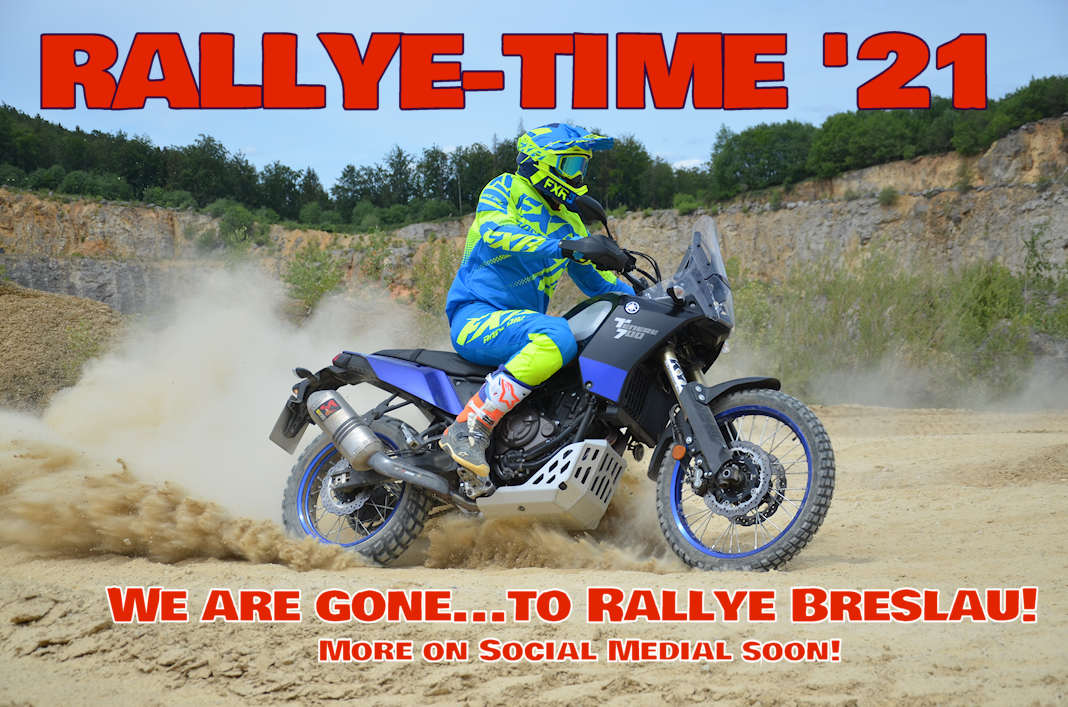 ---

We are of then… and start the adventure of the Rallye Breslau 2021 with our Yamaha Tenere 700 in a heavily modified form. More about our radikal rallye bike will follow soon on social media. Depending on the network connection, we try to report regularly from the rally! So stay tuned to the largest off-road event / rally in 2021, which even doubles the number of participants in the Dakar Rally 2021!
Our start number: 48 (Bikes)