Der österreichische Hersteller musste durch die Pandemie wie viele andere Hersteller auch das Gas bei der Weiterentwicklung deutlich rausnehmen. Deswegen und wegen des überlichen Zwei-Jahres-Updates – massive Überarbeitung erfolgte bereits 2020 – sind für 2021 nur einige aber dennoch sinnvolle Verbesserungen in der EXC-Modellbaureihe 2021 festzustellen.
Dazu kommen wie üblich die Sixdays-Sondermodelle mit umfangreicher Ausstattung sowie die Wiederauflage der stark limitierten Erzbergrodeo-Edition in Form einer KTM 300 EXC TPI mit unzähligen Sonderteilen.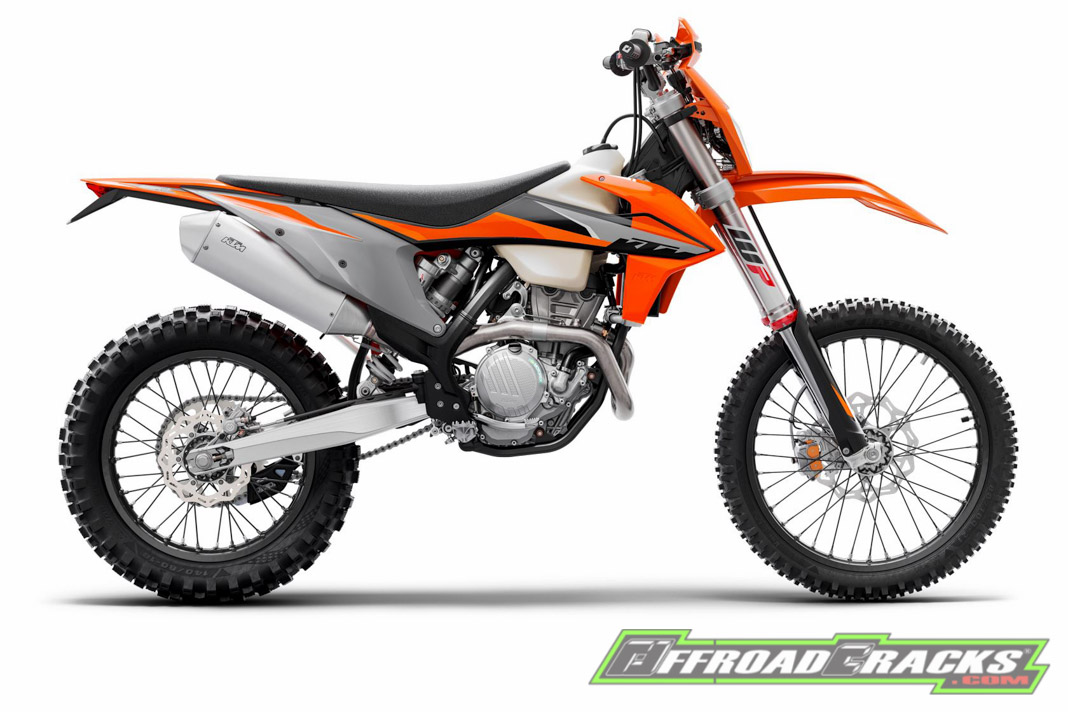 KTM Sportenduro Neuerungen 2021
Ready to Race Design (Farben/Dekor) mit Anlehnung an das Modelljahr 2001-2002 (Grau-Anteil)
Fahrwerks-Anpassung (Keine näheren Details bekannt)
Motor-Optimierung (Keine näheren Details bekannt)
WP Xplor-Gabel jetzt mit Preload-Adjuster
Neuer Kolben für konstant hohe Motorleistung (nur 150 EXC TPI)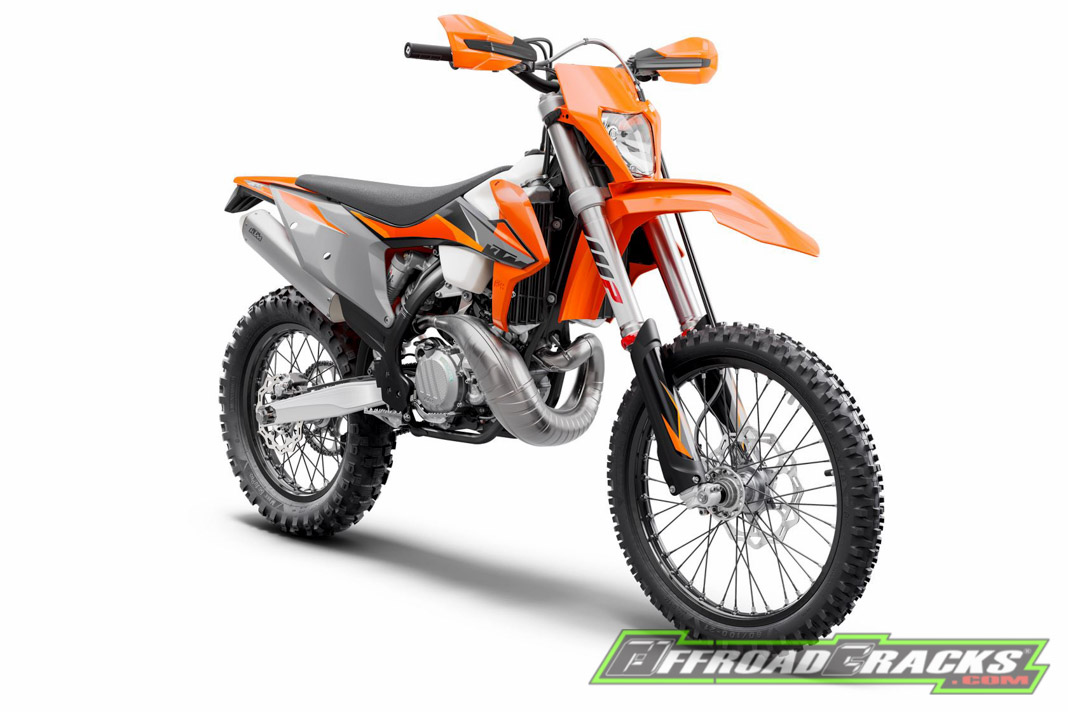 PREISE – Standard-Modelle 2021
Zweitakter
150 EXC TPI 8.995 Euro
250 EXC TPI 9.995 Euro
300 EXC-TPI 10.195 Euro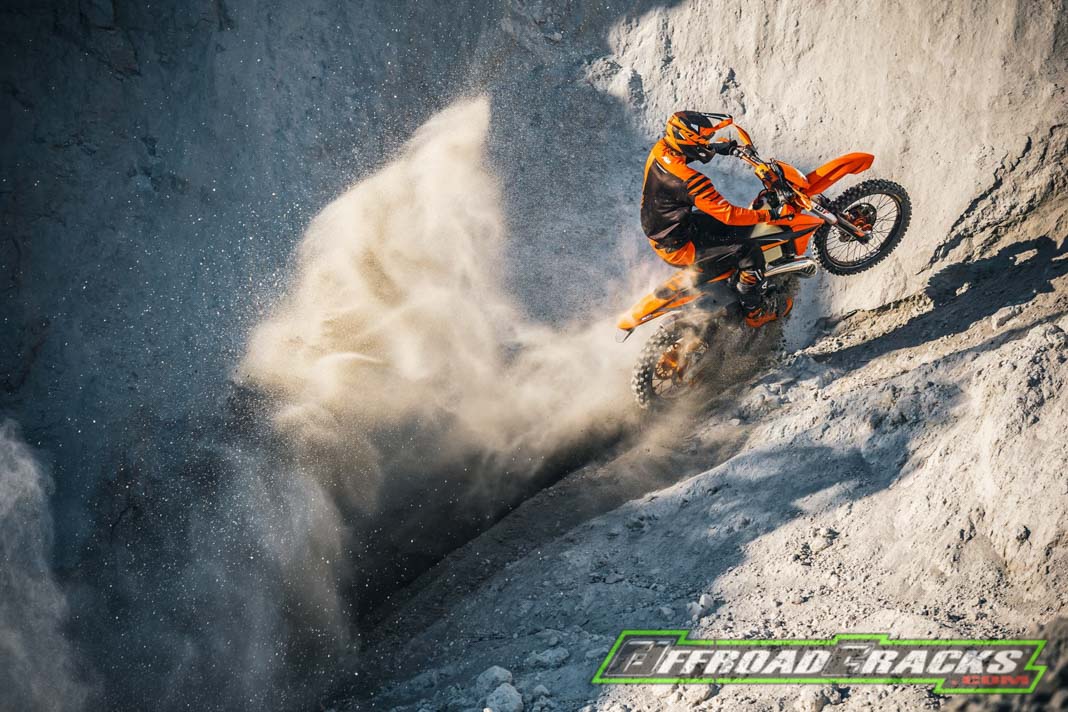 Viertakter
250 EXC-F 10.495 Euro
350 EXC-F 10.745 Euro
450 EXC-F 10.945 Euro
500 EXC-F 11.195 Euro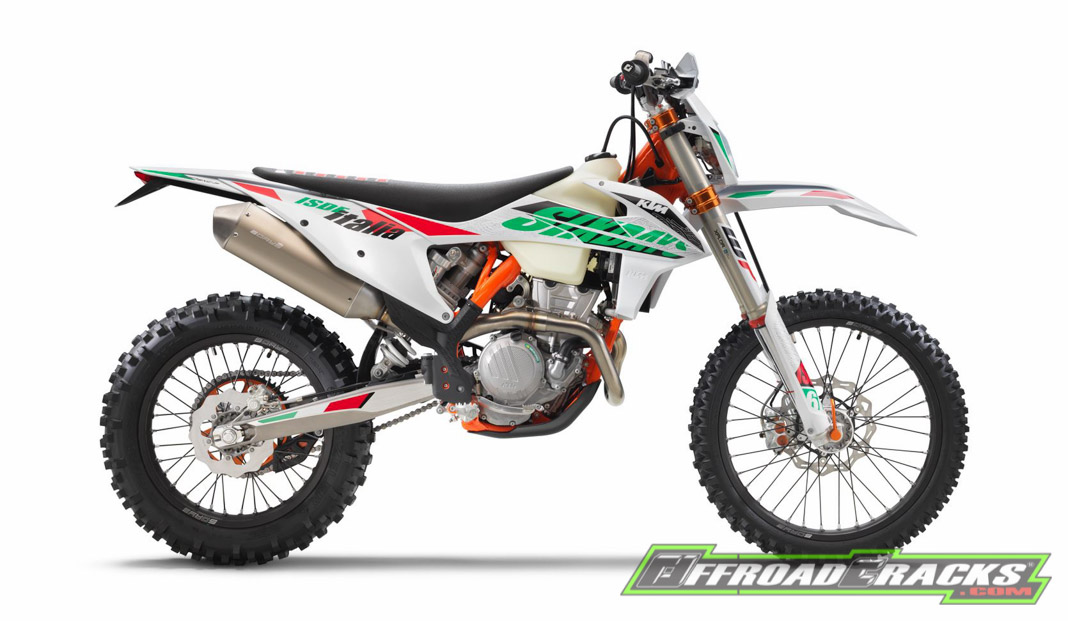 PREISE – Sixdays-Modelle 2021
250 EXC TPI Sixdays 10.695 Euro
300 EXC TPI Sixdays 10.795 Euro
250 EXC-F Sixdays 11.195 Euro
350 EXC-F Sixdays 11.495 Euro
450 EXC-F Sixdays 11.695 Euro
500 EXC-F Sixdays 11.895 Euro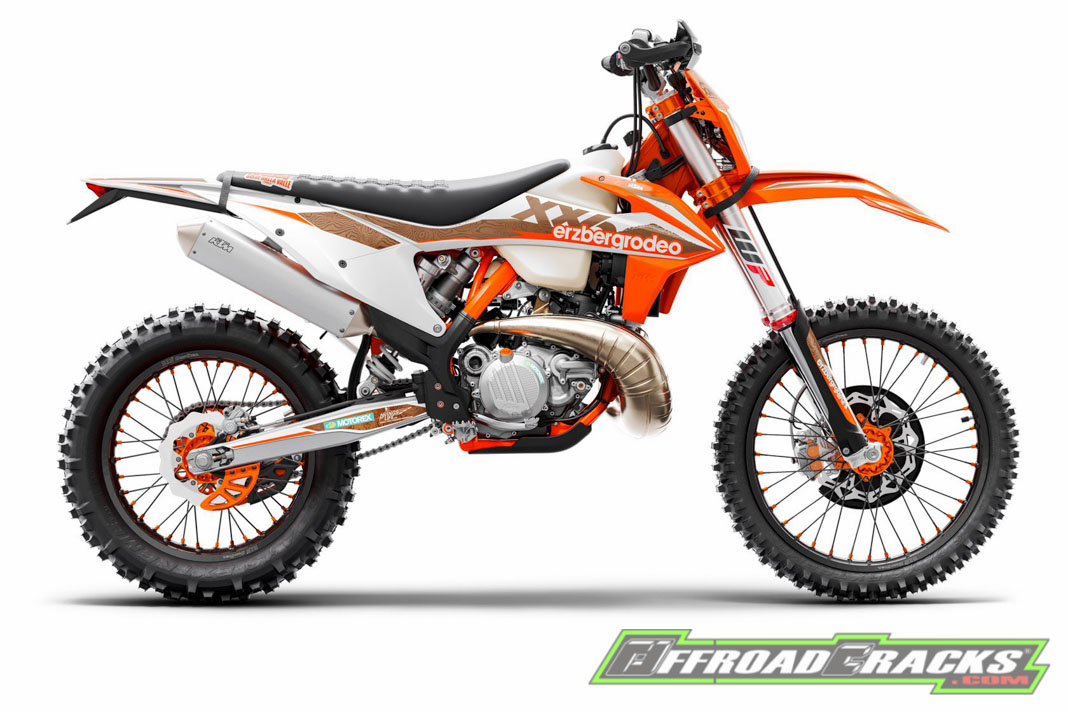 PREISE – Sonderedition "Erzbergrodeo"
300 EXC TPI Erzbergrodeo 11.495 Euro
ACHTUNG: Zum 01.07.2020 wird es neue Preise seitens KTM geben. Passt KTM die Preise anhand der Mehrwertssteuersenkung an? Wir bleiben dran…
Verfügbarkeit: Juli 2020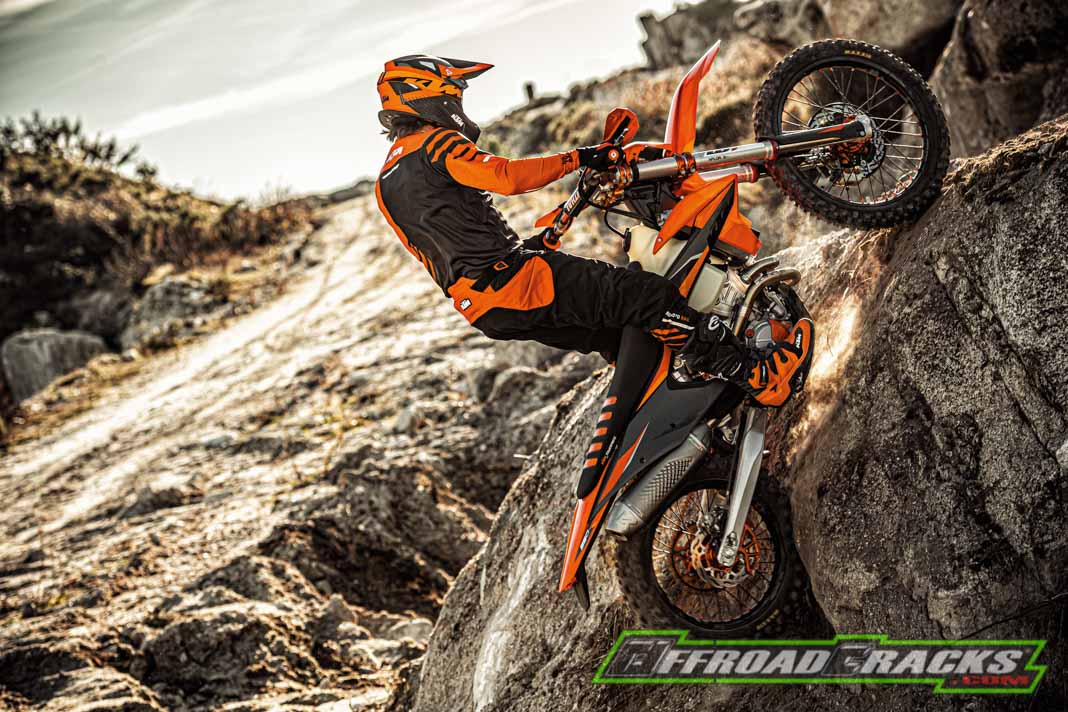 IMPRESSIONEN

/ IMPRESSIONS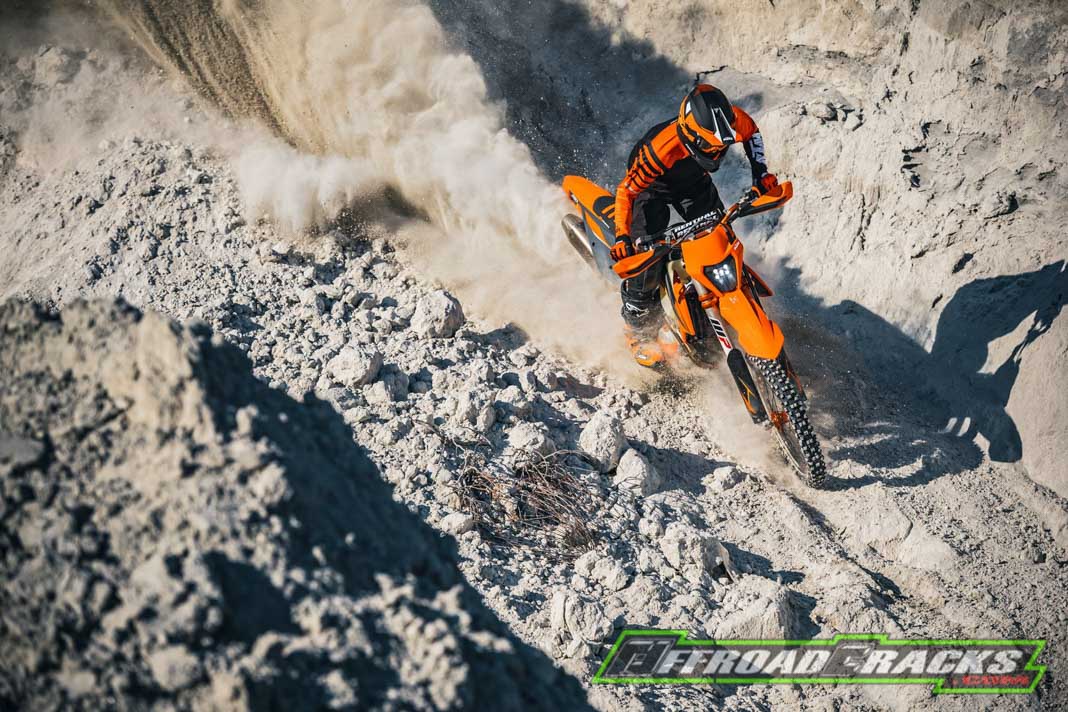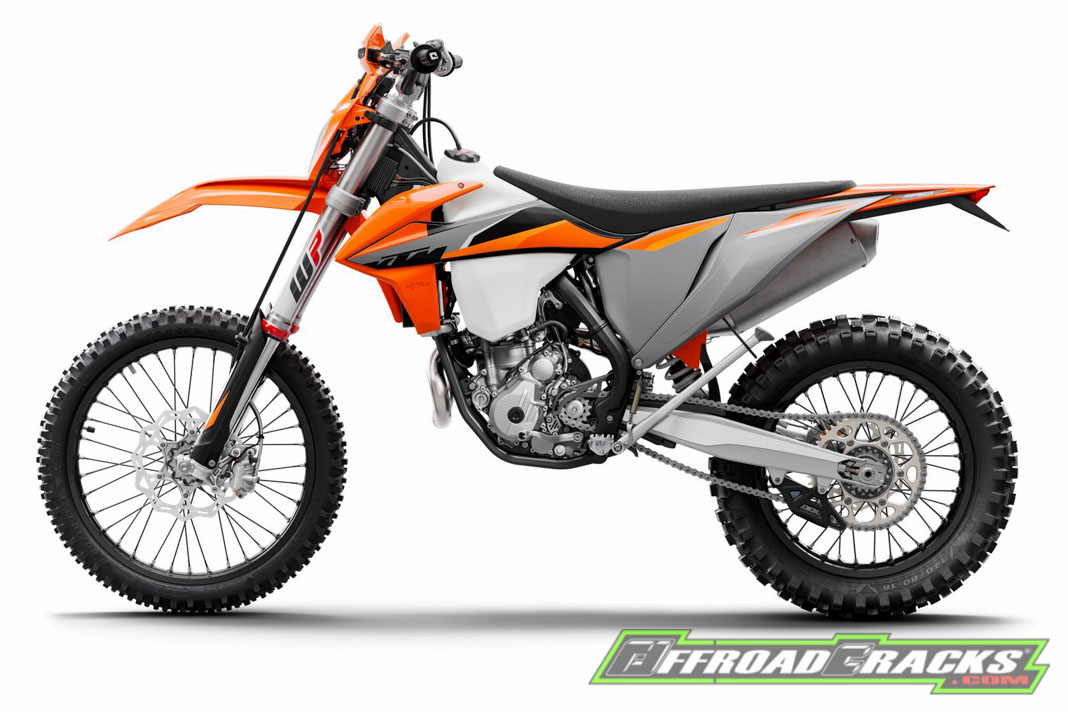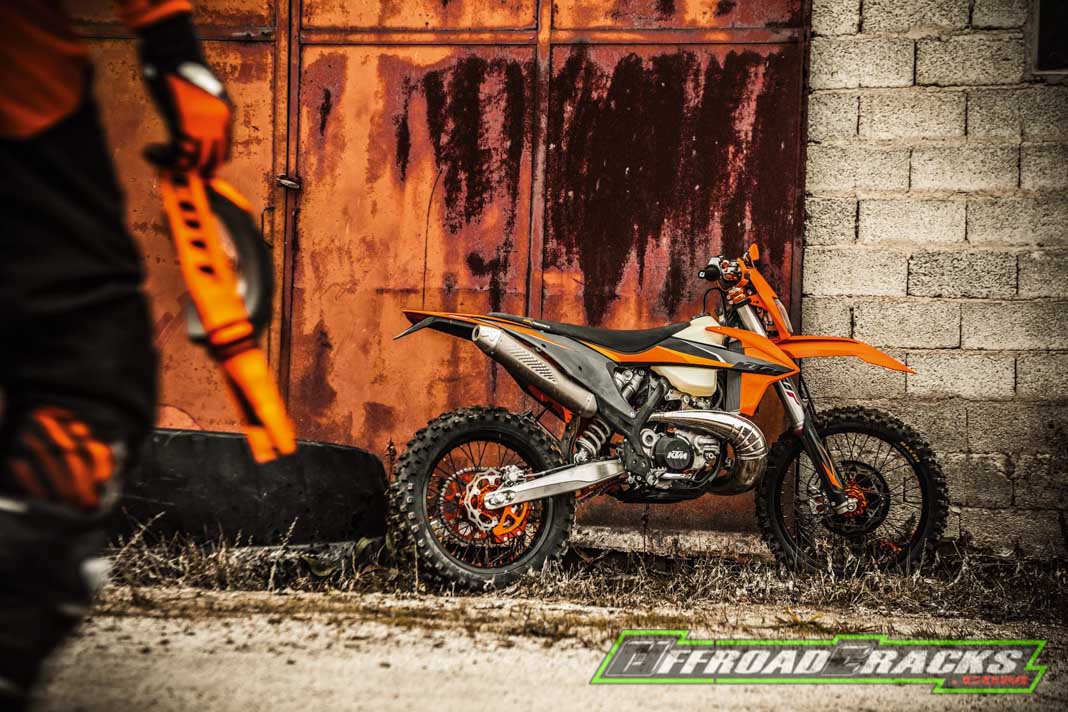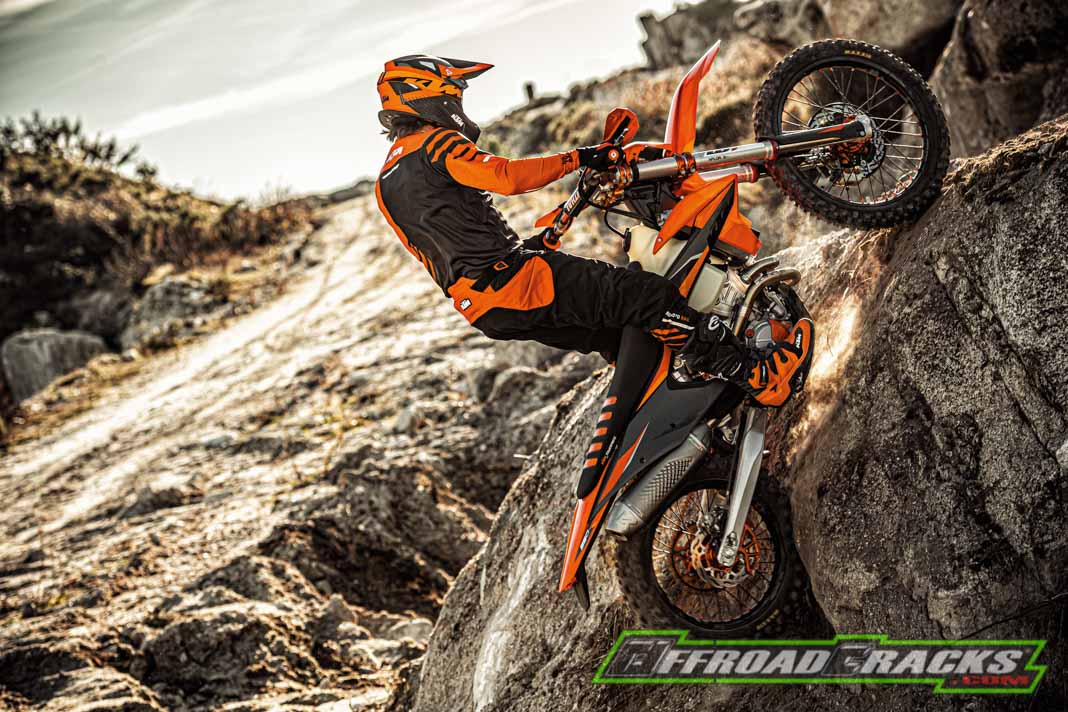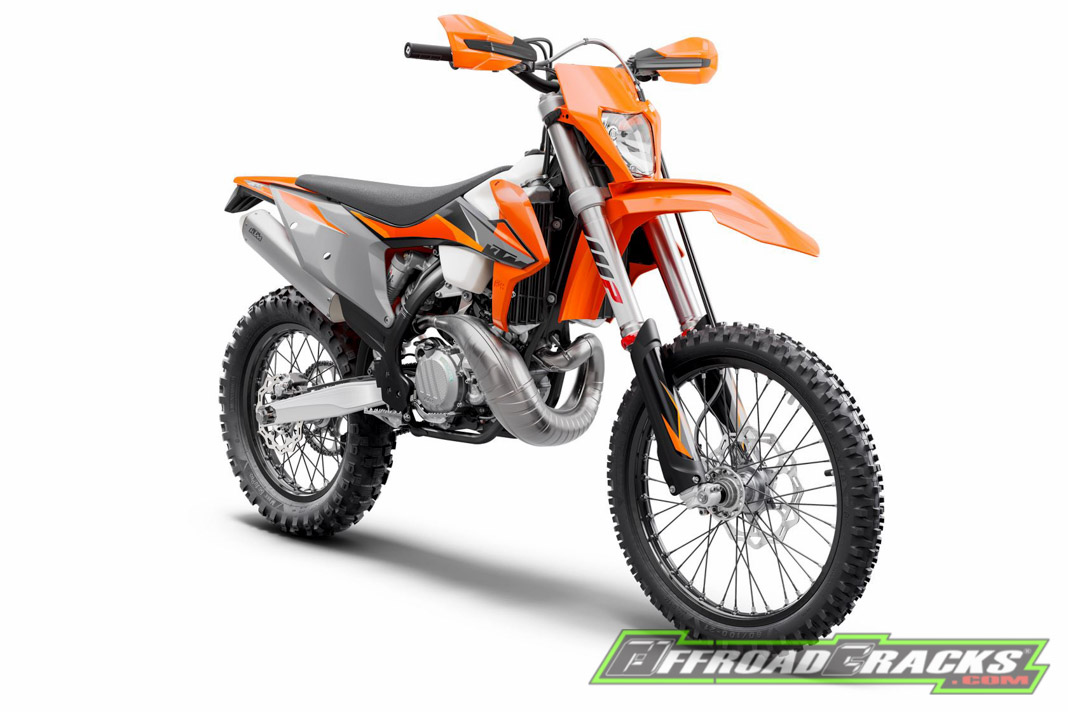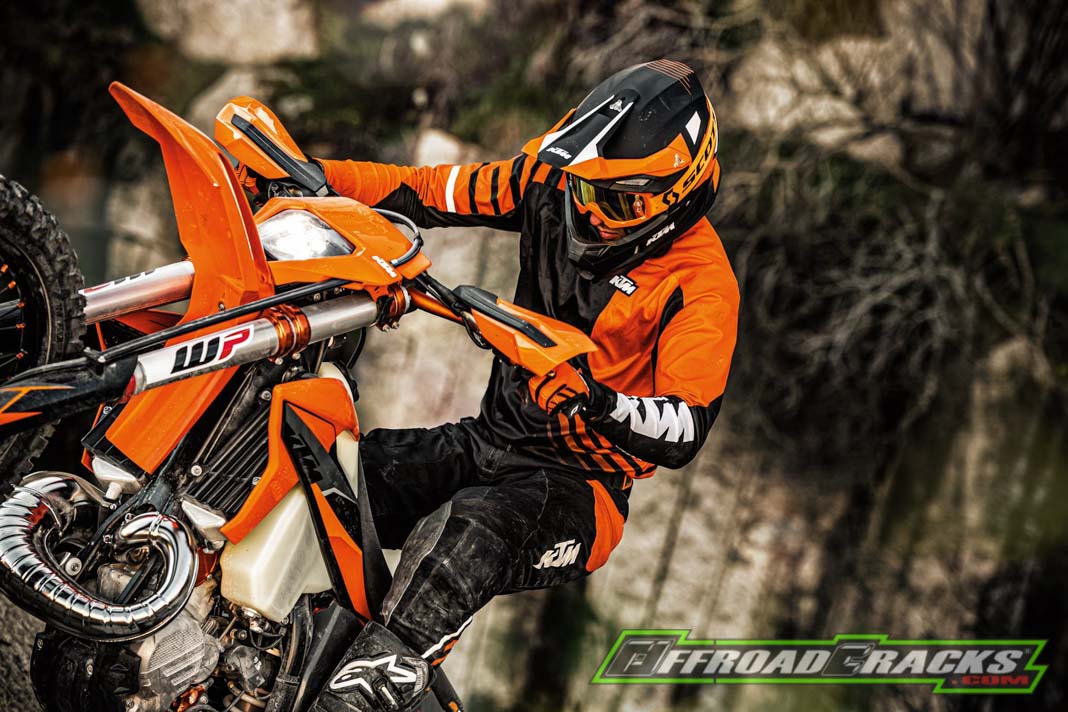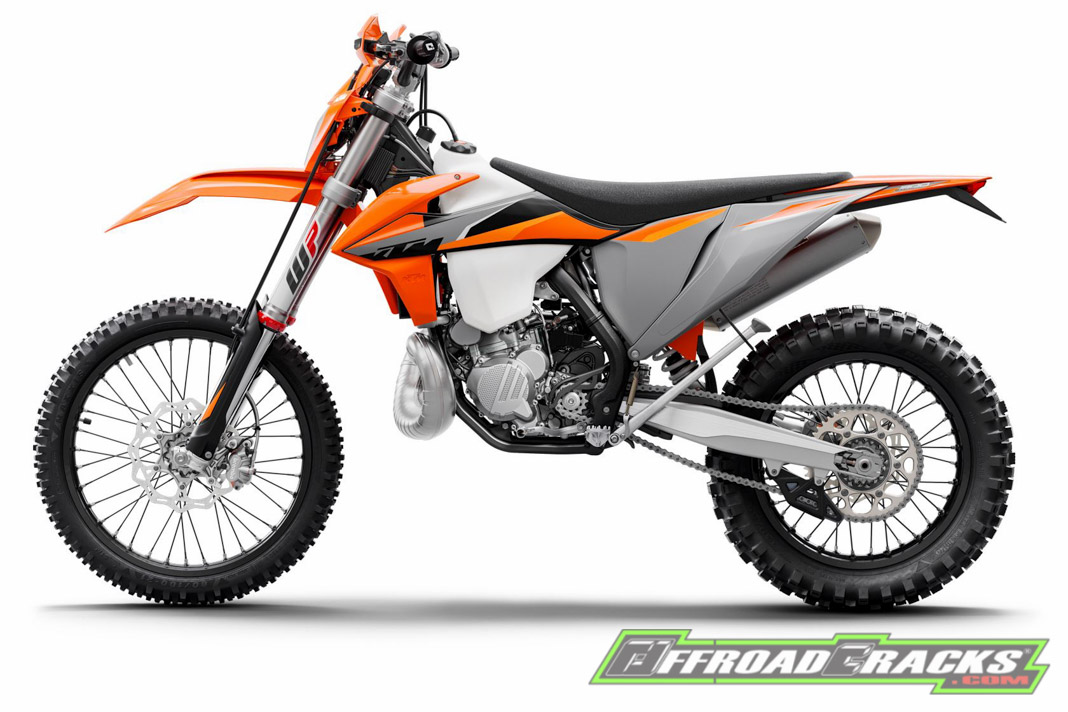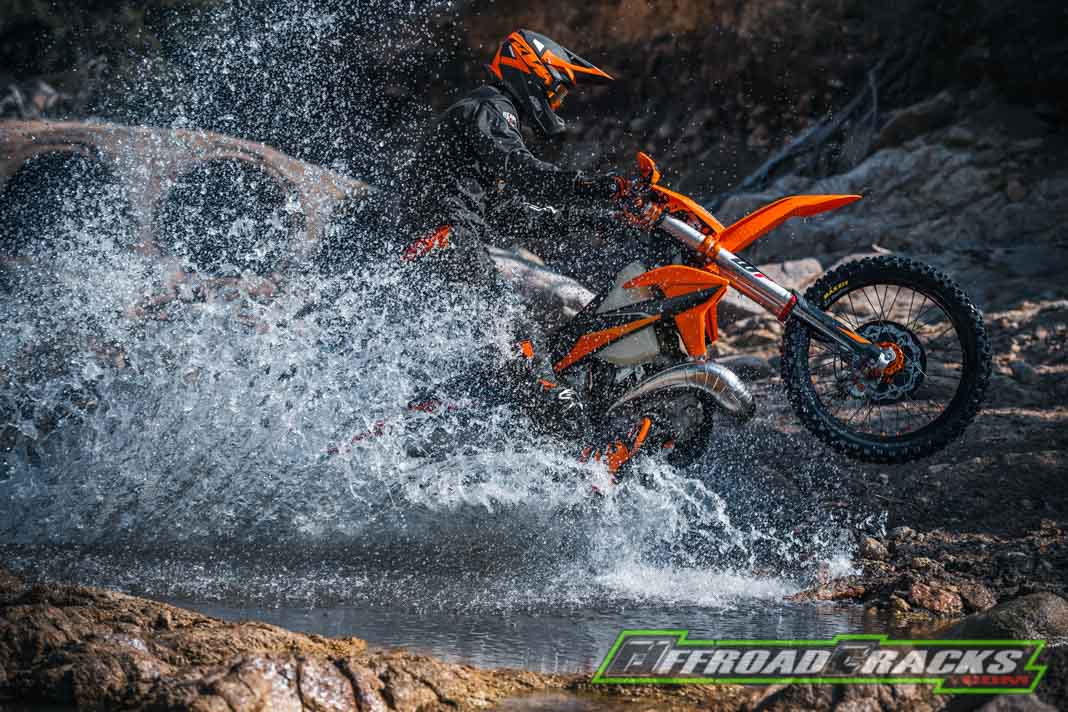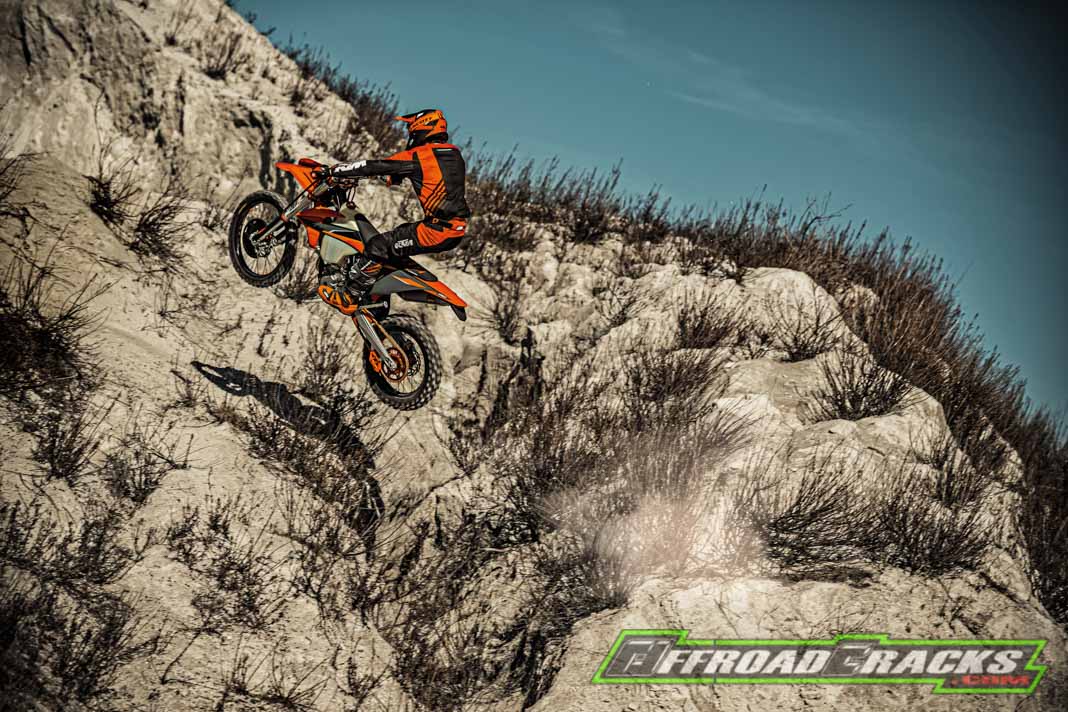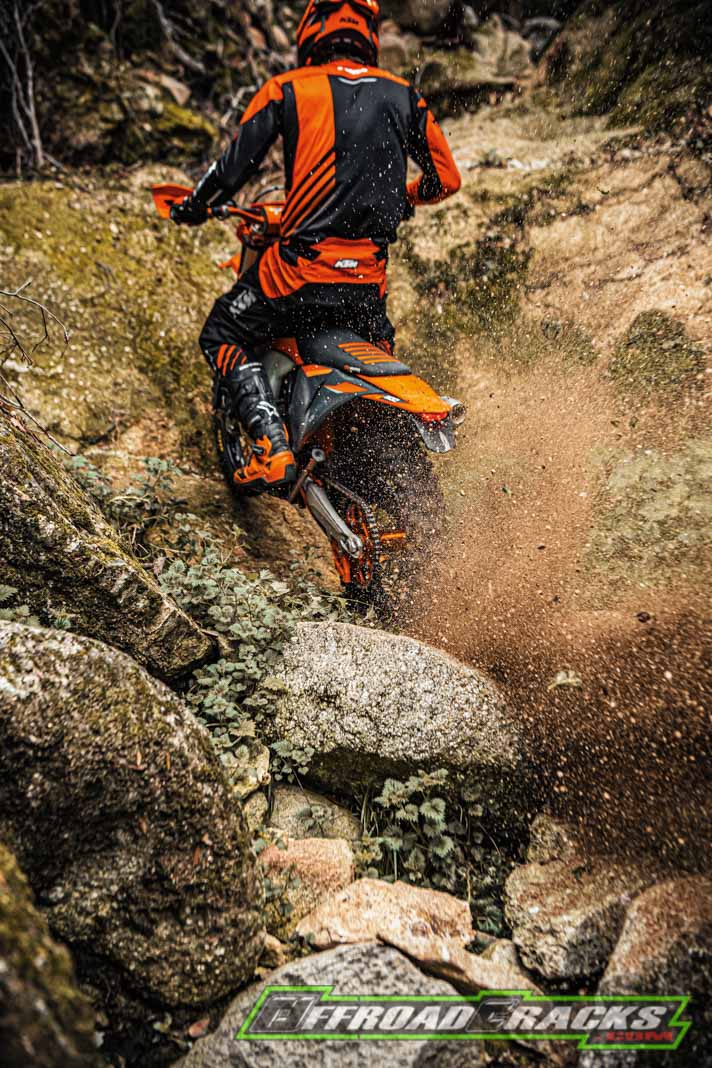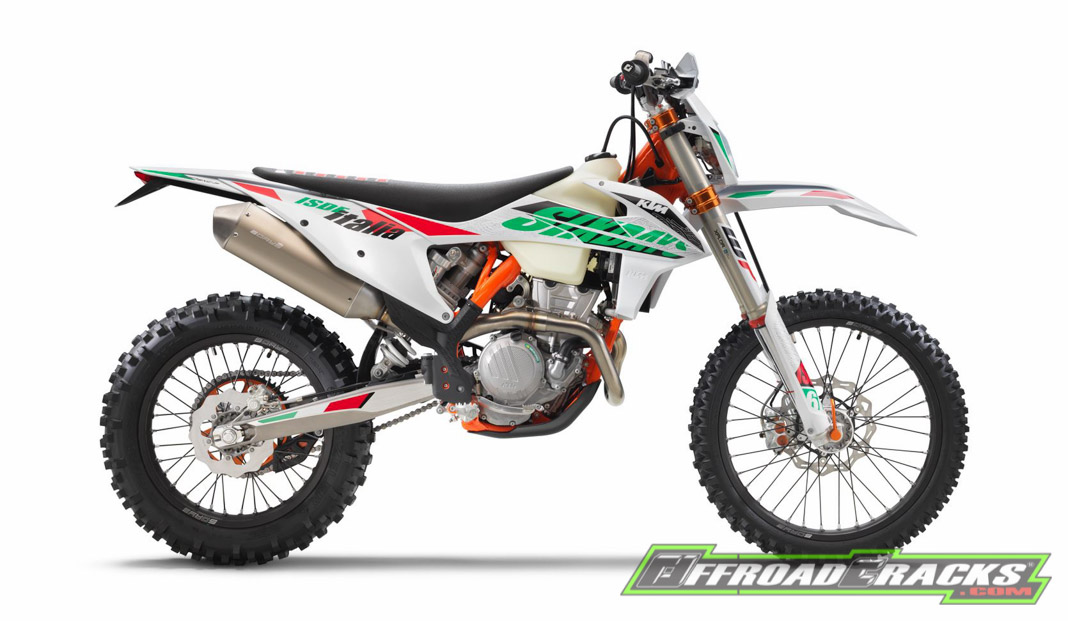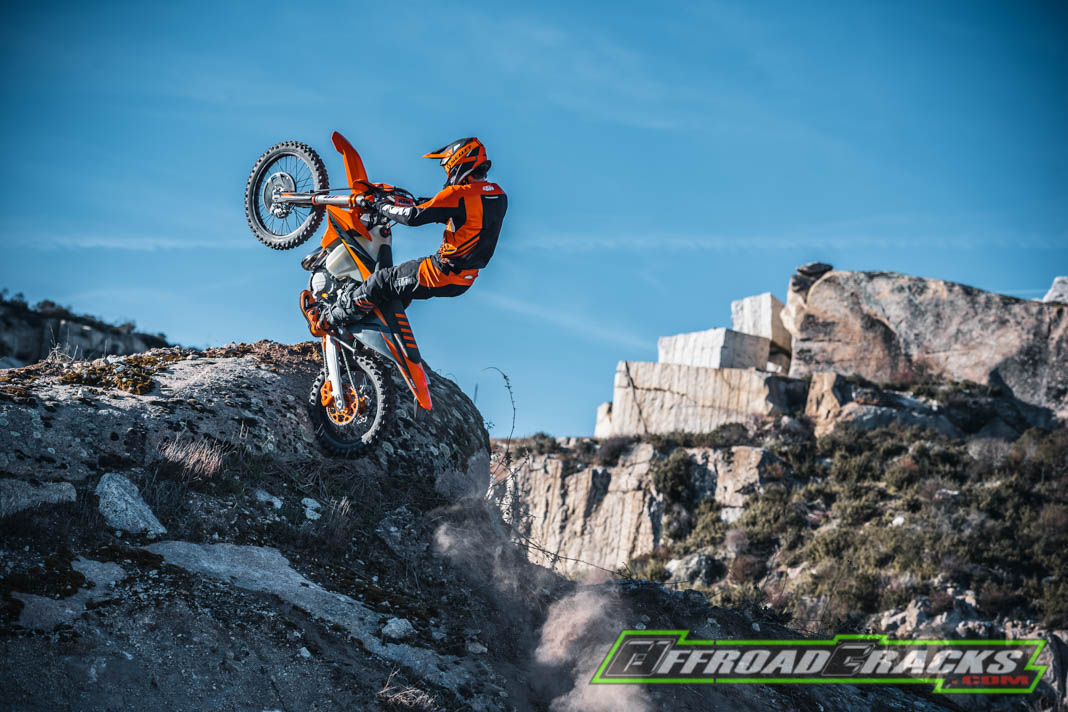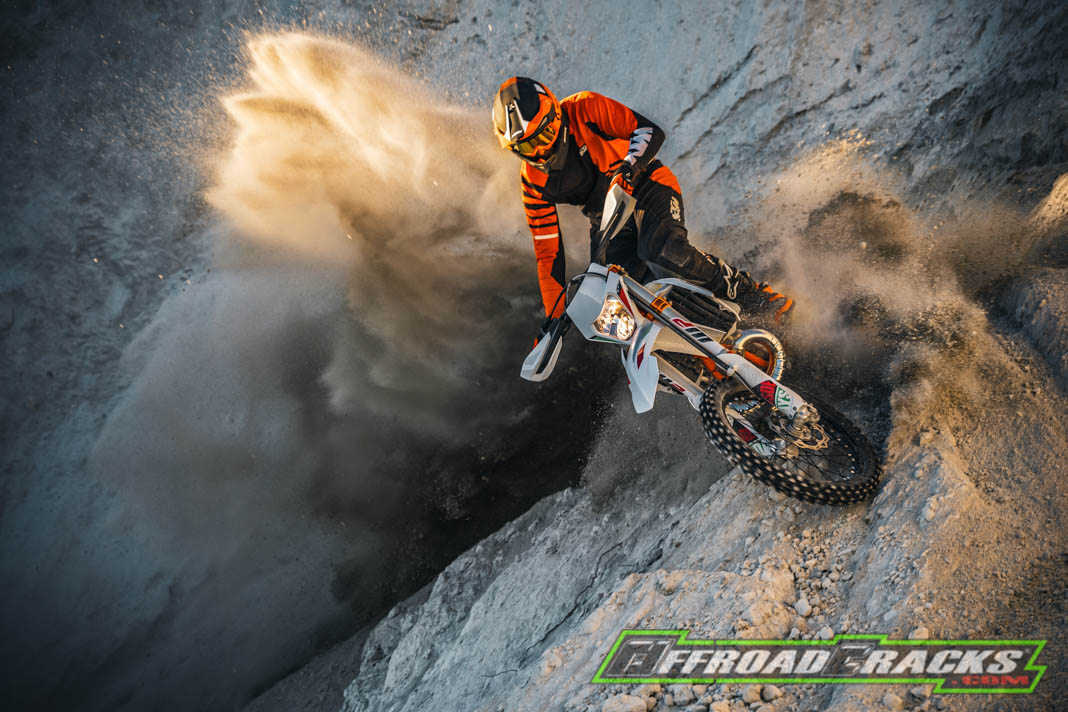 ---

Due to the pandemic the Austrian manufacturer, like many other manufacturers, had to significantly reduce its engagement in the further development. Because of this and because of the common two-year update – massive revision took place in 2020 – only a few, but nevertheless sensible improvements in the EXC model series can be identified for 2021.
In addition, as usual, there are the special sixdays models with extensive equipment and the reissue of the highly limited Erzbergrodeo edition in the form of a KTM 300 EXC TPI with countless special parts.
KTM sport enduro innovations 2021
Ready to Race design (colors / decor) based on the model year 2001-2002 (gray part)
Chassis adjustment (no further details known)
Motor optimization (no further details known)
WP Xplor fork now with preload adjuster
New piston for consistently high engine output (only 150 EXC TPI)
PRICES – 2021 standard models
Two-stroke
150 EXC TPI 8,995 euros
250 EXC TPI 9,995 euros
300 EXC-TPI 10,195 euros
Four-stroke
250 EXC-F € 10,495
350 EXC-F € 10,745
450 EXC-F € 10,945
500 EXC-F 11,195 euros
PRICES – Sixdays 2021 models
250 EXC TPI Sixdays € 10,695
300 EXC TPI Sixdays € 10,795
250 EXC-F Sixdays 11,195 euros
350 EXC-F Sixdays 11,495 euros
450 EXC-F Sixdays 11,695 euros
500 EXC-F Sixdays 11,895 euros
PRICES – Special Edition 'Erzbergrodeo'
300 EXC TPI Erzbergrodeo 11,495 euros
ATTENTION: On July 1st, 2020 there will be new prices from KTM. Does KTM adjust prices based on the VAT reduction in Germany? We stay tuned…
Availability: July 2020
Quelle / Source: KTM Motorcycles