Der EFILive AutoCal V3 ist ab sofort verfügbar. Mit 512 MB Speicher für Tuning- und Protokolldateien, einer Kapazität von 600 VIN-Lizenzen und bis zu 10-mal schnelleren Datenübertragungszeiten als AutoCal V2 bietet AutoCal V3 dem Tuning-Markt erhebliche Hardware-Fortschritte.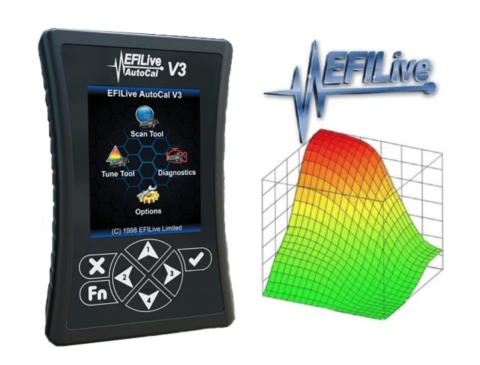 Die integrierten USB-Treiber von AutoCal V3  offerieren die Möglichkeit zum unabhängigen Updaten der eigenen Firmware und das benutzerdefinierte Menüsystem machen die Unterstützung jedes Kunden weltweit zum Kinderspiel. Unterstützt GM, Dodge Cummins und Cummins Heavy Duty-Protokolle auf einem Gerät.
Das AutoCal-Gerät von EFILive soll professionellen Tunern eine bequeme Plattform bieten, um benutzerdefinierte Files an ihre Kunden zu verteilen. Der Kunden kann seine eigenen Files downloaden, speichern und zur Analyse an den Tuner zurücksenden. Es ermöglicht dem Tuner, die ursprüngliche Files zu aktualisieren und zu optimieren, ohne die Steuergeräte aus den Fahrzeugen des Kunden zu benötigen.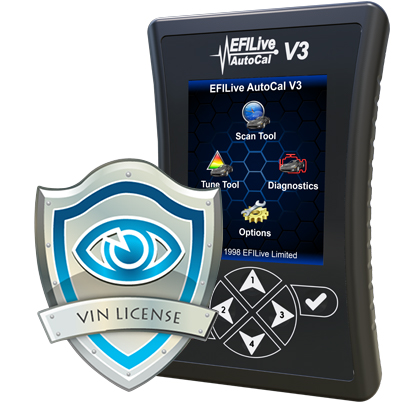 Wenn Sie mehr über EFILive AutoCal V3 erfahren möchten, besuchen Sie die Website: LINK
---

The EFILive AutoCal V3 is now available. With 512MB storage for tune and log files, the capacity of 600 VIN Licenses and file transfer times up to 10 times faster than AutoCal V2, AutoCal V3 delivers significant hardware advancements to the tuning market.
AutoCal V3's built-in USB drivers, field upgradeable firmware, and the custom menu system make supporting remote customers a breeze. Supports GM, Dodge Cummins and Cummins Heavy Duty protocols on the one device.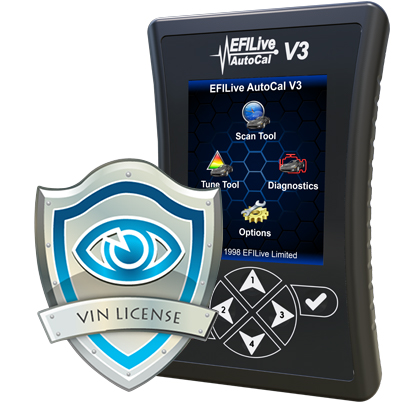 EFILive's AutoCal device is intended to provide a convenient platform for professional tuners to distribute custom tunes to their customers. And for their customers to collect and submit logged data back to the tuner for analysis. It allows the tuner to update and optimize the original tune without shipping and/or removing controllers from customers' vehicles.
If you're interested in learning more about the EFILive AutoCal V3, head on over to their website: LINK
Quelle / Source: EFI Live