Nur noch wenige Tage und dann geht's zum Saisonstart der Hardenduro WM in Israel endlich wieder los. Hier nun die Favoriten, hoch talentierten Außenseiter sowie die Top-Fahrer, die wegen Verletzungen zuhause bleiben müssen.
Billy Bolt – Husqvarna Factory Racing
Als Titelverteidiger der FIM Hardenduro Weltmeisterschaft geht Billy Bolt von Husqvarna Factory Racing natürlich als Titelfavorit an den Start. Der Brite ist aktuell in Bestform, nachdem er kürzlich seinen FIM SuperEnduro-Weltmeisterschafts-Titel verteidigt hat. Indoor kam niemand an Billys Tempo heran, und man darf damit rechnen, dass er die Dinge auch Outdoor so gestalten möchte. Obwohl Minus 400 für alle neu sein wird, hat sich Billy in der Vergangenheit als schneller "Lerner" auf unbekanntem Terrain erwiesen und 2021 den allerersten Lauf der Abestone Hard Enduro gewonnen. Es wird nicht leicht sein, den amtierenden Champion nächste Woche von einer möglichen Siegerfahrt auszuschließen – alles ist offen.
Wade Young – Sherco Factory Racing
Der Südafrikaner Wade Young hatte einen relativ ruhigen Winter, in dem er das Training zu Hause durchführte. Der Sherco-Fahrer ist ein Fan von langen und körperlich anspruchsvollen Kursen und da das Minus 400 am Donnerstag eine 75 Kilometer lange Strecke umfasst, die mit zunehmender Länge an Schwierigkeiten zunimmt, könnte Young dem Rennen seinen Stempel aufdrücken. Wade, der Sieger bei der Hero Challenge 2021, der zusammen mit Bolt und Manuel Lettenbichler auf dem letzten Meisterschaftspodium stand, wird sicherlich einen starken Start aufs Parkett legen wollen.
Mario Roman – Sherco Factory Racing
Der Spanier Mario Roman hat eine arbeitsreiche Nebensaison hinter sich und hat sich ausschließlich auf Hardenduro konzentriert. Mit dem Erfolg in seiner nationalen Serie und einem Sieg beim harten AlesTrem-Event in Frankreich strebt Roman nun nach top Ergebnissen in Israel. Das trockene, staubige und rutschige Terrain am Toten Meer sollte dem Sherco-Fahrer in die Hände spielen.
Jonny Walker – Vision-Track-Beta
Jonny Walker von Vision Track Beta ist immer ein Publikumsliebling – wo immer er antritt. Er ist ein Fahrer auf den man achten sollte. Walker war während seiner Saison 2021 als Privatfahrer bei Beta Motorcycles konstant stark und scheint im Winter auf diesem Tempo aufgebaut zu haben, nachdem er beim SuperEnduro hinter Bolt Zweiter wurde. Mit einem seidenweichen Fahrstil und seinen italienischen Zweitakter, wird Walker jeden notwendigen Schritt auf dem Weg zum ersten Podium 2022 tun.
Alfredo Gomez – AG Racing Team 89
Alfredo Gomez gibt mit seinem neuen Privatteam AG Racing Team 89 in Israel ein mit Spannung erwartetes Debüt. Der Spanier hat sein Programm in der Nebensaison umgestellt und fährt ähnlich wie Walker sein eigenes Setup. Mit GASGAS-Maschinen wird es spannend zu sehen sein, wie er sich in diese neue Rolle eingelebt hat.
Graham Jarvis – Jarvis-Rennteam
Graham Jarvis, der sich 2021 bei den Red Bull Romaniacs verletzte, feiert bei Minus 400 eine willkommene Rückkehr zum Rennsport. Graham Jarvis, der wohl größte Hardenduro-Fahrer aller Zeiten ist trotz seines Alters ein ernsthafter Anwärter darauf, nächste Woche ein besonderes Ergebnis zu erzielen. Graham tritt erneut gegen viel jüngere Konkurrenten an und wird wie immer seine Erfahrung und sein Renngeschick einsetzen, um die FIM Hardenduro-Weltmeisterschaft 2022 mit einem Podiumsplatz zu beginnen.
Michael Walkner – GASGAS Factory Racing
Der Österreicher Michael Walkner war ein Fahrer, der im Jahr 2021 mit jedem Rennen stärker wurd. Mit zahlreichen beeindruckenden Fahrten fand der Neuling in der Elite des Hardenduro seinen Flow und sein Selbstvertrauen, während er gegen die besten Fahrer der Welt antrat. Walkner ist hochtalentiert und strebt ein Top-5-Ergebnis in 2022 an.
Teodor Kabakchiev – Econt Bulgarien
Der junge Bulgare Teodor Kabakchiev ist ein aufstrebender Rennfahrer im Hardenduro. 2021 erlebte der Husqvarna-Fahrer viele herausragende Leistungen. Mit einem weiteren Jahr Erfahrung im Gepäck will Kabakchiev 2022 konsequenter in die Top-5 vordringen.
Suff Sella – Lokalmatador aus Israel
Suff Sella wird ein Fahrer sein, der für den Erfolg in Israel brennt. Es ist ein Heimspiel für den 18-Jährigen, bei dem er definitiv zeigen will, was er auf vertrautem Terrain bewerkstelligen kann. Als Fahrer mit guten technischen Fähigkeiten und der Bereitschaft, alles zu geben, wenn es hart auf hart kommt, der sicherlich nach vorne preschen wird.
---
HINWEIS: Das Video ist noch deaktiviert, damit keine unerwünschte Datenübertragung zu Youtube stattfindet. Zur Aktivierung bitte auf das Vorschaubild/Video-Link klicken. Damit werden Daten übermittelt, zu deren Art, Umfang und Verwendungszweck wir keineAuskünfte geben können.
---
NOTE: The video is still deactivated so that no unwanted data transfer to YouTube takes place. To activate, please click on the preview image / video link. This transmits data about the type, extent and purpose of which we cannot provide any information.
---
Nicht mit dabei…
Leider fehlen zum Saisonauftakt zwei bekannte Gesichter. Der Zweitplatzierte im Jahr 2021, Manuel Lettenbichler von KTM Factory Racing, wird dieses Rennen aussetzen, während er sich weiter von seiner Knieoperation erholt und Taddy Blazusiak von GASGAS Factory Racing muss sein gebrochenes Handgelenk vom SuperEnduro Finale erst einmal heilen lassen.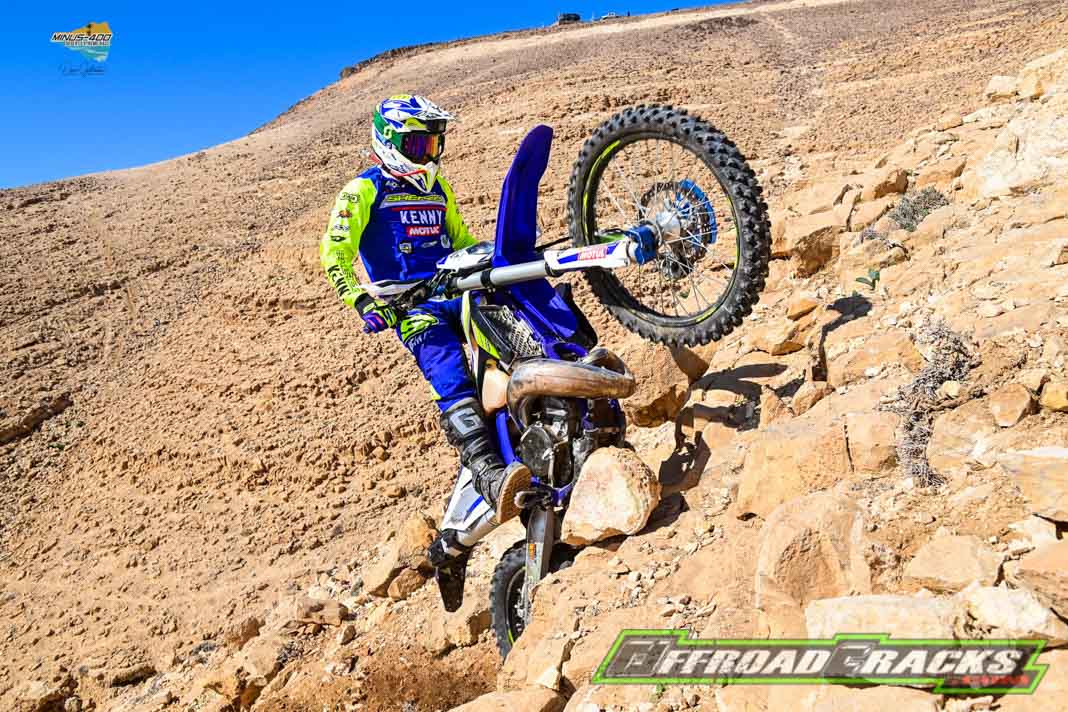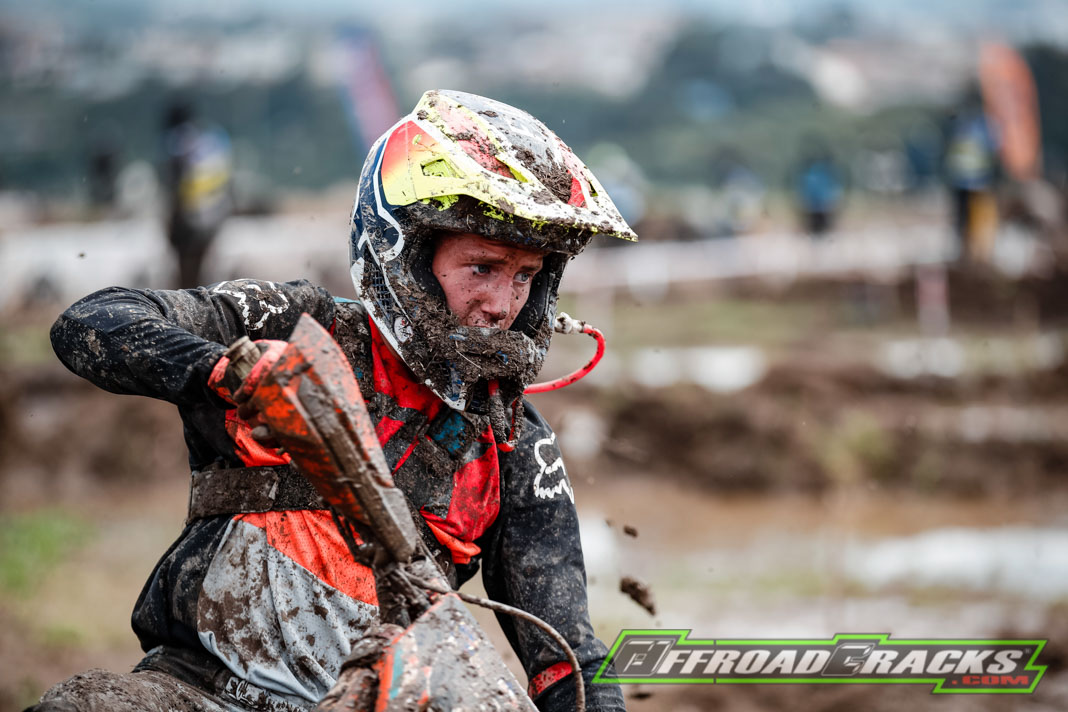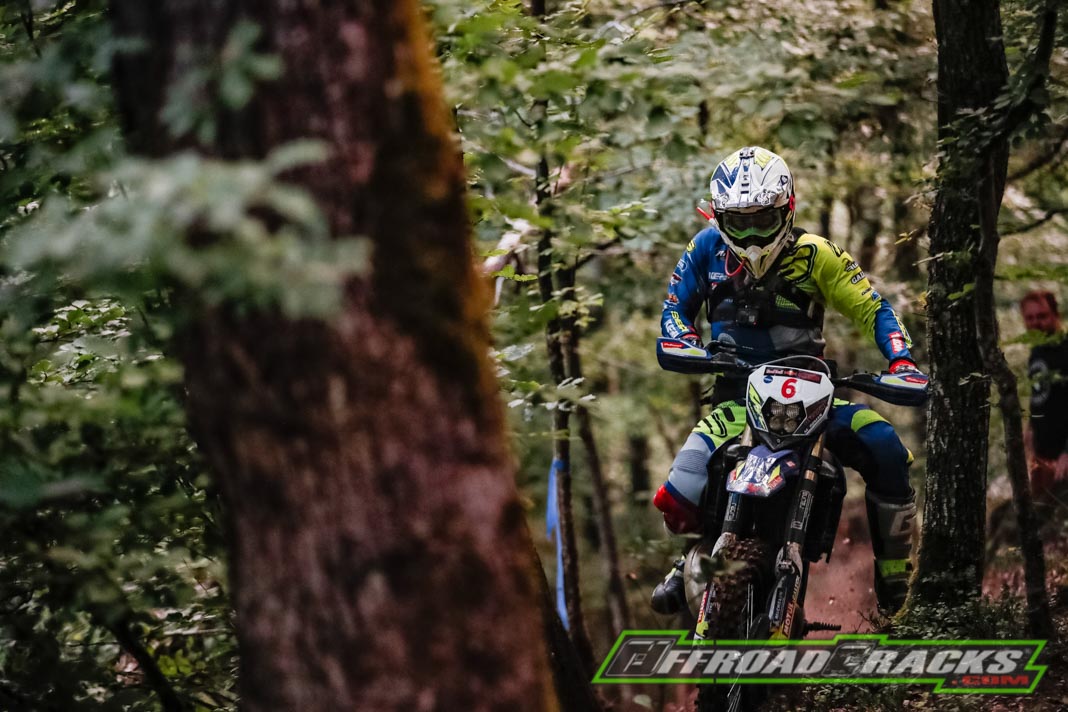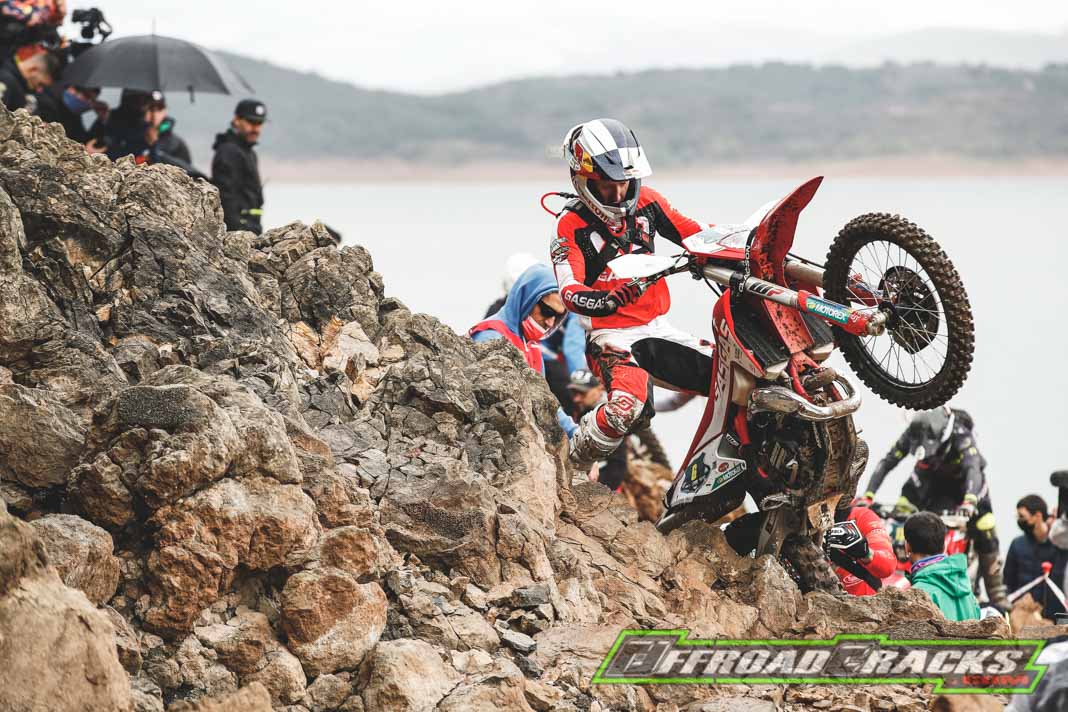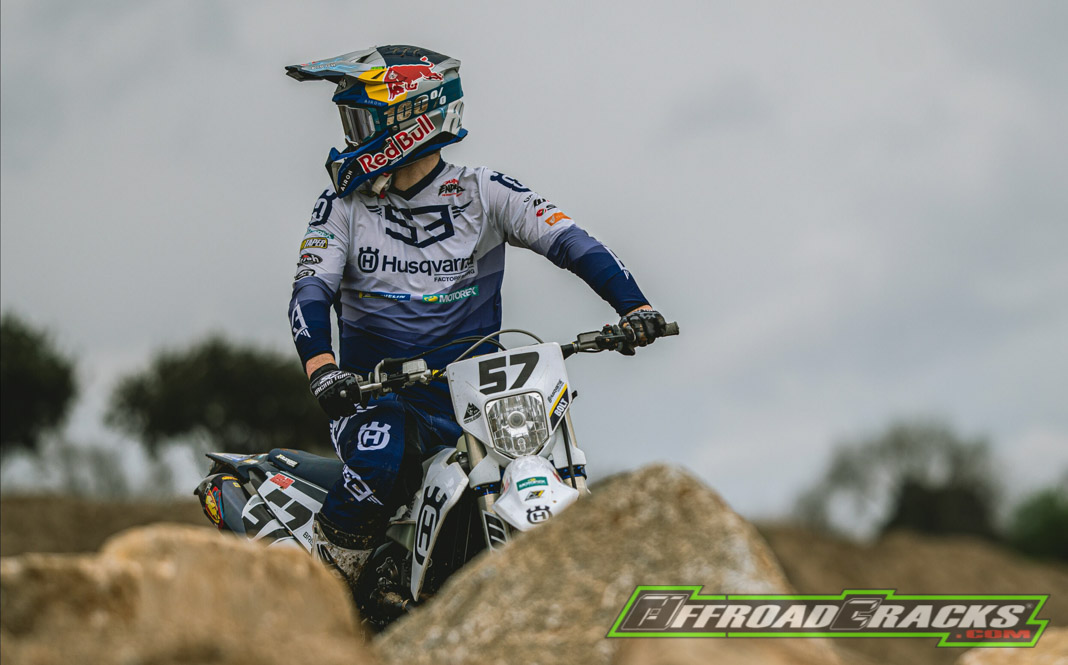 2022 FIM Hard Enduro World Championship
Round 1: Minus 400 – Israel, April 5/6/7
Round 2: Xross – Serbia, May 18/19/20/21
Round 3: Red Bull Erzbergrodeo – Austria, June 16/17/18/19
Round 4: Red Bull Abestone – Italy, July 9/10
Round 5: Red Bull Romaniacs – Romania, July 26/27/28/29/30
Round 6: Red Bull TKO – USA, August 13/14
Round 7: Red Bull Outliers – Canada, August 27/28
Round 8: Hixpania Hard Enduro – Spain, October 7/8/9
---

With the opening round of the 2022 FIM Hard Enduro World Championship locked in our sights, there's a wealth of talent hungry for success at Minus 400.
A new season always brings heightened excitement, lots of anticipation, and plenty of pre-championship energy, and this year is no exception. Eight rounds lie ahead in this year's fight to become the 2022 FIM Hard Enduro World Champion, but it's at the Dead Sea in Israel where everyone with title ambitions is hoping to leave their mark.
Here's a look at who's gunning for glory in 2022…
Billy Bolt – Husqvarna Factory Racing
As the defending FIM Hard Enduro World Champion, Husqvarna Factory Racing's Billy Bolt will naturally start off as title favourite. The Brit is on peak form right now having just defended his FIM SuperEnduro World Championship crown. Indoors nobody came close to matching Billy's pace, and you can be sure he will want to keep things that way outdoors too. Although Minus 400 will be new to all, Billy has proven himself in the past to be a fast learner, winning the first ever running of the Abestone Hard Enduro in 2021. It will be tough to rule the champ out of a winning ride next week.
Wade Young – Sherco Factory Racing
South African Wade Young has had a relatively quiet winter grinding out the training at home in preparation for Israel. The Sherco rider is a fan of long and physically demanding style courses and with Thursday's Minus 400 Main Event featuring a 75-kilometre-long course that increases with difficulty, that's when we expect Young to make his mark on the race. A race winner in 2021 at Hero Challenge, along with finishing on the final championship podium alongside Bolt and Manuel Lettenbichler, Wade will be eager to get 2022 off to a strong start.
Mario Roman – Sherco Factory Racing
Spain's Mario Roman has enjoyed a busy off-season, focusing solely on his Hard Enduro riding. With success in his national series, along with a win at the notoriously tough Ales Trem event in France, Roman is bustling for success in Israel. The dry, dusty, and slippery Dead Sea terrain should play into the hands of the Sherco rider.
Jonny Walker – Vision Track Beta
Always a crowd favourite wherever he lines up, Vision Track Beta's Jonny Walker will be a rider to watch for. Consistently strong during his 2021 campaign as a privateer with Beta Motorcycles, Walker looks to have built on that pace during the winter by finishing as runner-up to Bolt in SuperEnduro. With a silky-smooth riding style and now well-suited on his Italian two-stroke, Walker will be pushing every step of the way to end round one on the podium.
Alfredo Gomez – AG Racing Team 89
Alfredo Gomez makes an eagerly anticipated debut with his new privateer team AG Racing Team 89 in Israel. The Spaniard has switched his programme up during the off-season and similar to Walker is running his own setup. Riding GASGAS machinery, it will be exciting to see how he's settled into this new role.
Graham Jarvis – Jarvis Racing Team
Injured during 2021 at Red Bull Romaniacs, Graham Jarvis makes a welcomed return to racing at Minus 400. Arguably the greatest Hard Enduro rider of all time, Graham – despite his age – is a serious contender to deliver a special result next week. Once again going up against much younger competition, Graham, as always, will use his experience and race savvy to do all that he can to start the 2022 FIM Hard Enduro World Championship on the box.
Michael Walkner – GASGAS Factory Racing
Austria's Michael Walkner was a rider that went from strength-to-strength during 2021. Delivering numerous impressive rides, the relative newcomer to the elite of Hard Enduro found his feet and his confidence while racing against the best riders in the world. Highly talented, Walkner will be targeting a top-five result.
Teodor Kabakchiev – Econt Bulgaria
Young Bulgarian Teodor Kabakchiev is a racer on the rise in Hard Enduro. 2021 saw many breakout performances from the Husqvarna rider. With another year's experience under his belt, Kabakchiev will be aiming to work his way more consistently into the top-five during 2022.
Suff Sella – Home Hero
Suff Sella will be one rider fired up for success in Israel. A home round for the 18-year-old, Suff will be eager to show what he can do on familiar terrain. A rider with good technical ability and willing to dig deep when the going gets tough, you can be sure he'll be doing all he can to figure at the sharp end of the results.
Absent Riders
Unfortunately, round one will see two well-known faces absent due to injury. Runner-up in 2021, KTM Factory Racing's Manuel Lettenbichler will sit this round out as he continues to recover from knee surgery, while GASGAS Factory Racing's Taddy Blazusiak broke his wrist at the SuperEnduro finale last month.
2022 FIM Hard Enduro World Championship
Round 1: Minus 400 – Israel, April 5/6/7
Round 2: Xross – Serbia, May 18/19/20/21
Round 3: Red Bull Erzbergrodeo – Austria, June 16/17/18/19
Round 4: Red Bull Abestone – Italy, July 9/10
Round 5: Red Bull Romaniacs – Romania, July 26/27/28/29/30
Round 6: Red Bull TKO – USA, August 13/14
Round 7: Red Bull Outliers – Canada, August 27/28
Round 8: Hixpania Hard Enduro – Spain, October 7/8/9
Quelle / Source: Hardenduro World Championship, Minus 400