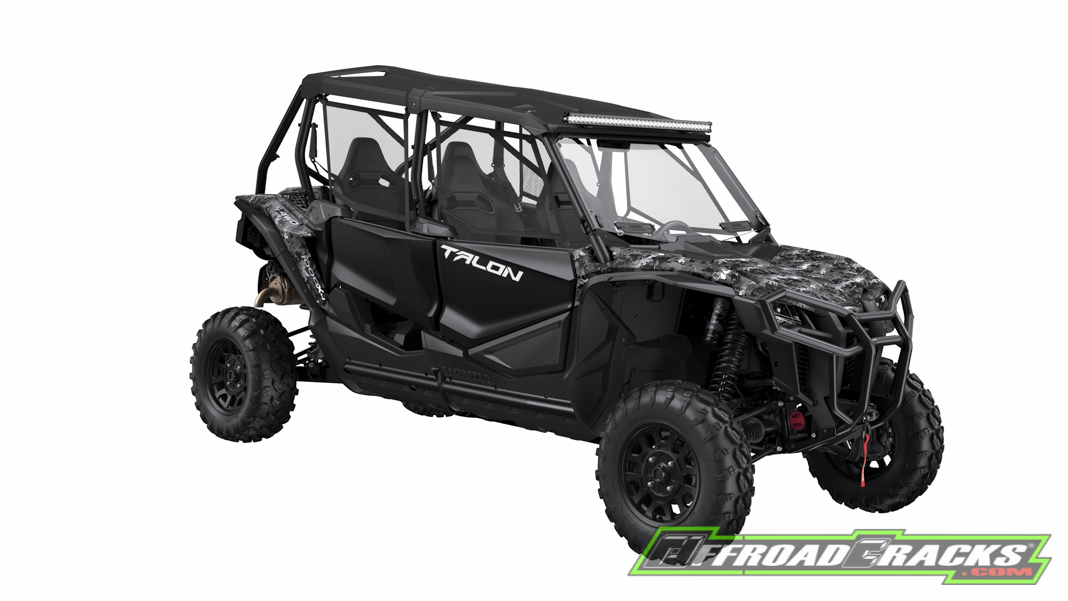 Honda USA gab heute eine Erweiterung ihres Side-by-Side-Angebots für 2021 mit neuen Special Edition-Versionen des Talon 1000 und dessen Modelle bekannt. Die SE-Versionen des zwei- und viersitzigen Talon-Sports-SXSs sind mit Zubehör ausgestattet, das Kunden normalerweise erst nach dem ersten Fahrzeugkauf hinzufügen. Diese Ausstattungsvarianten des Flaggschiffs bieten einen deutlichen Mehrwert, durch das man Geld spart und Komfort sowie Performance verbessert. Die Besitzer werden sich dank exklusiver Viper ™ Urban Camo-Grafiken von der Massen abheben und können ebenso gleich auf eine passende Bekleidungskollektion zurückgreifen.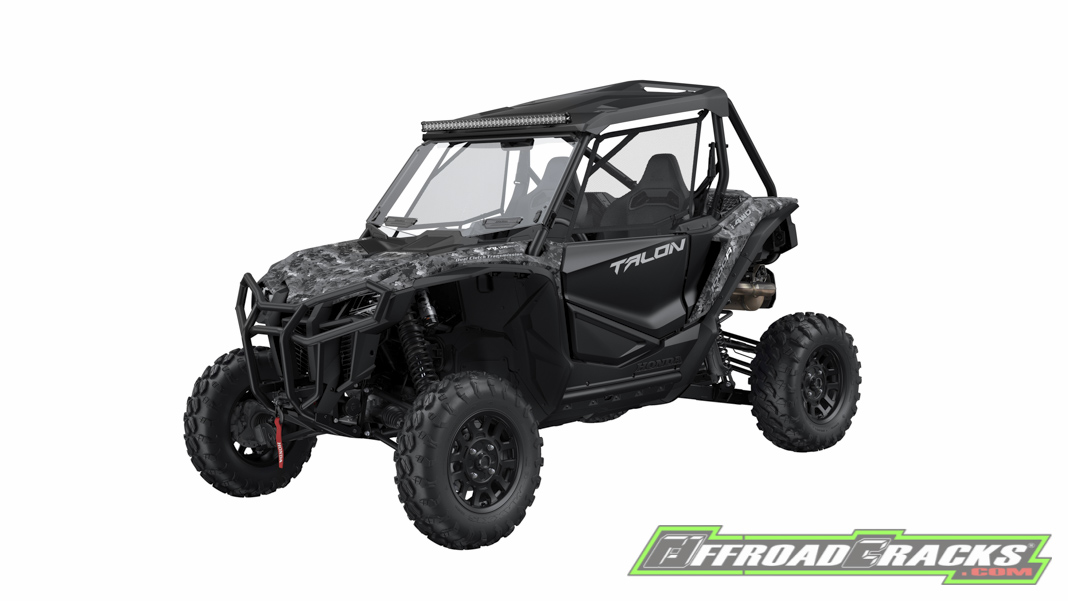 "Neben der aktuellen Performance des Honda Talon 1000 gibt es natürlich auch Fahrer, die nach mehr verlangen. Und das realisiert sich in der Regel nur durch enstprechendes Zubehör", sagte Brandon Wilson, Manager für Marketing und Sport bei Honda USA. "Wir freuen uns genau diesen Kunden dabei zu helfen, ihre Abenteuer zu ermöglichen und gleichzeitig Geld und Zeit zu sparen.
Die SE-Versionen des Talon 1000 werden im Sommer 2021 erhältlich sein.
2021 Talon 1000R SE / Talon 1000X-4 SE
Die Talon 1000-Plattform wurde mit Blick auf Spannung, Präzision und Qualität im Gelände entwickelt und ist eine Kombination aus Hondas Erfahrung im Zwei- und Vierradsegment sowie im Rennsport. Nichtsdestotrotz modifizieren Kunden ihre Fahrzeuge um Leistung und Optik zu verbessern. Honda bietet jetzt Sonderausstattungsvarianten der zweisitzigen 1000R- und 1000X-4-viersitzigen Talons an, die mit bereits installiertem Zubehör ausgestattet sind. Zu den Upgrades gehören eine vordere Stoßstange, ein Winden-Kit, eine belüftete Windschutzscheibe, Zusatzbeleuchtung, Rückspiegel und Türabsenkungen.
Preise
Talon 1000R SE: $26,099
Talon 1000X-4 SE: $26,999
TECHNISCHE DATEN
21 Honda Talon_specifications © Offroadcracks_optimize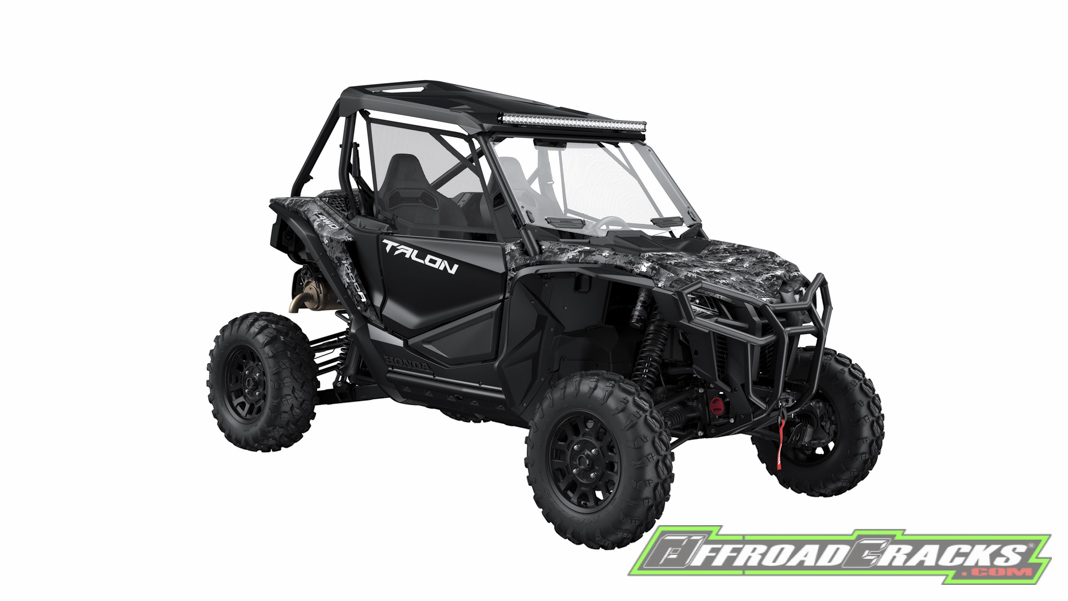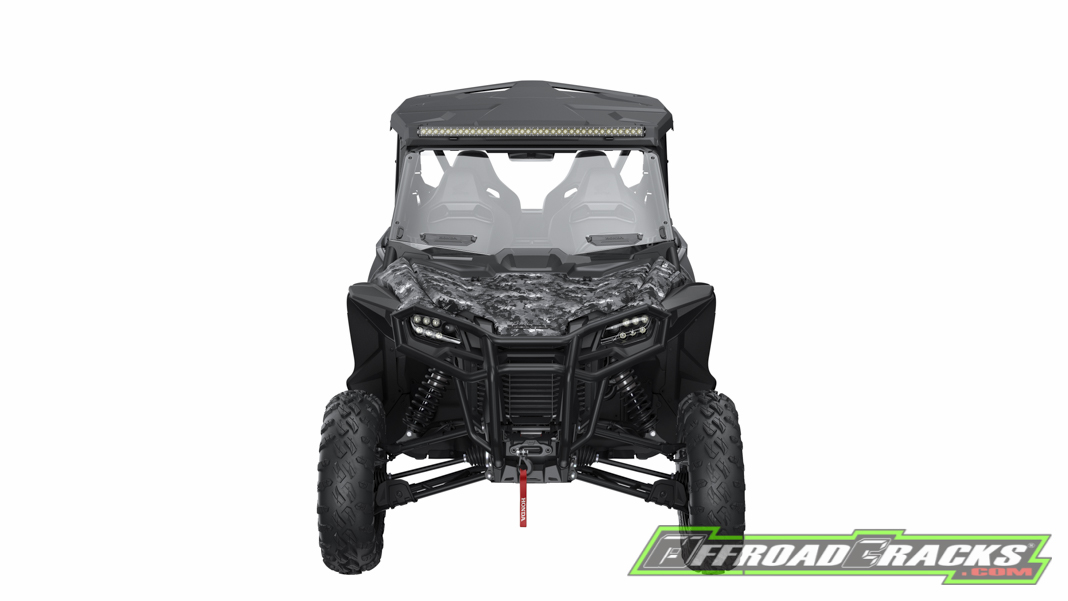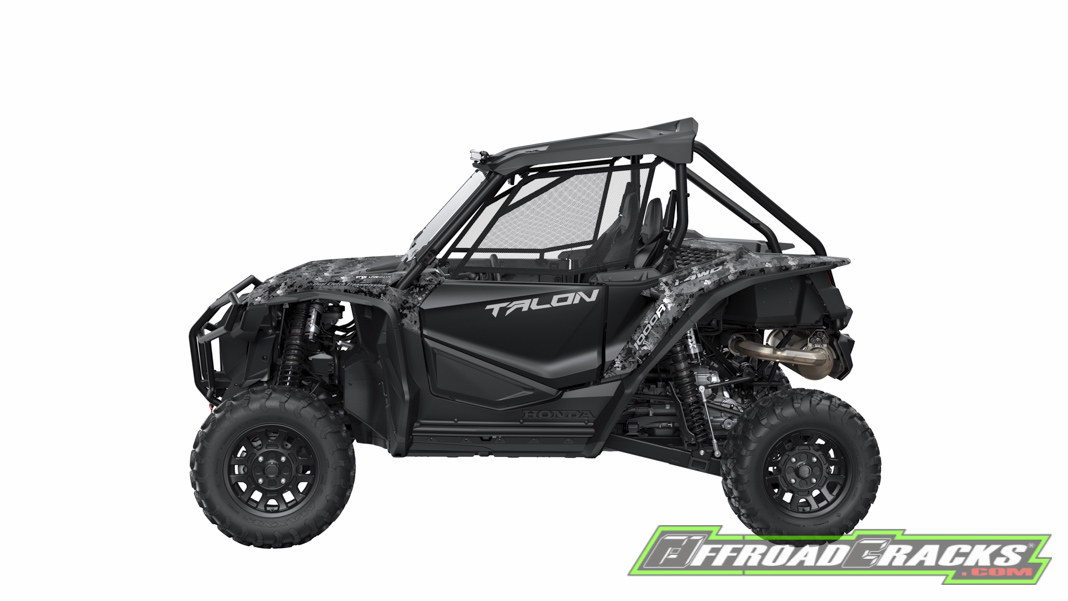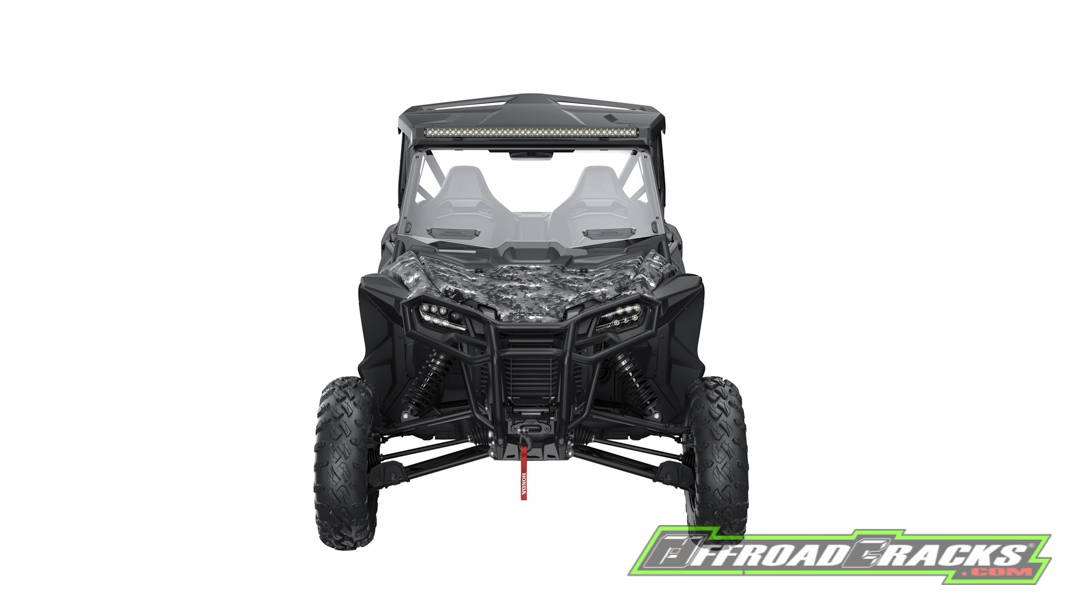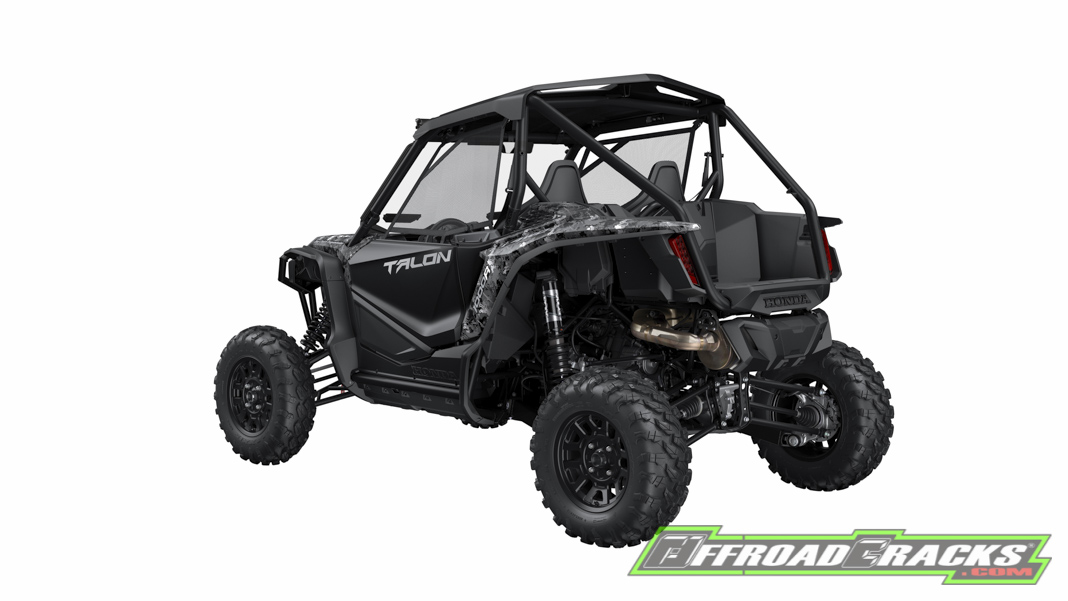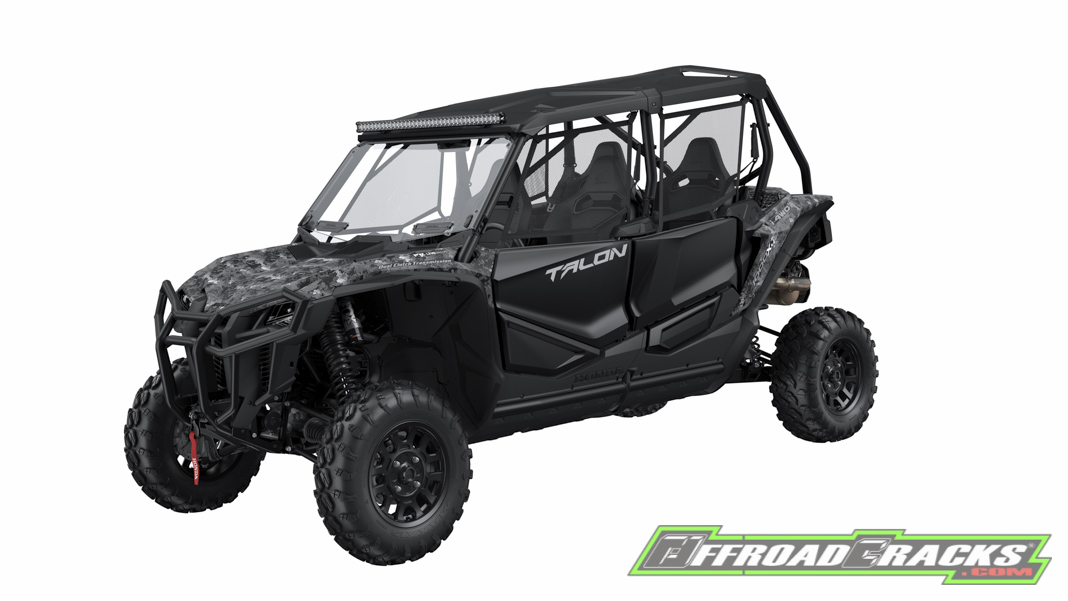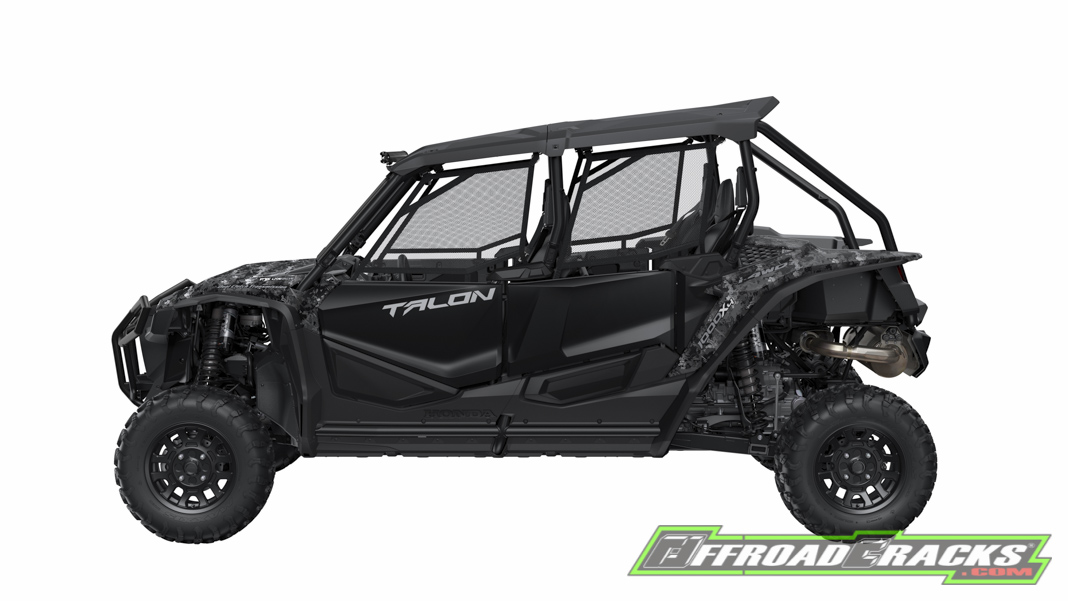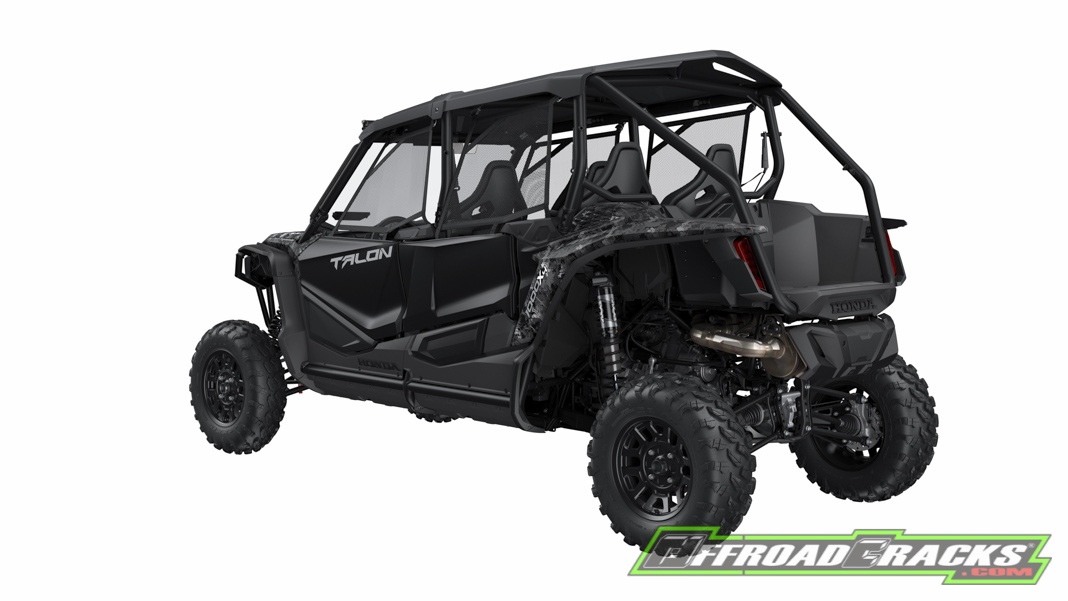 ---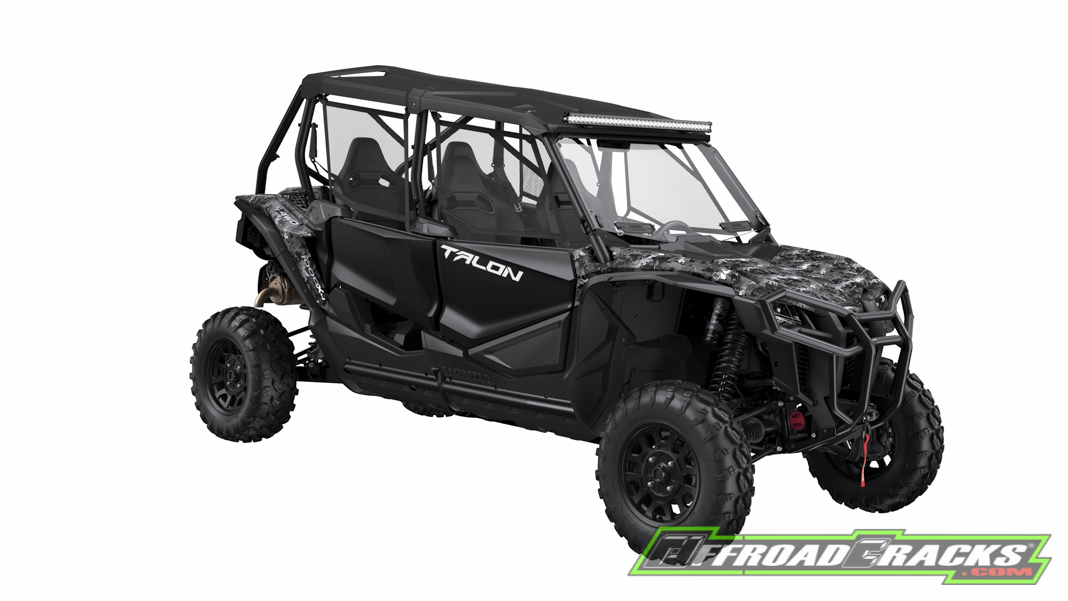 American Honda announced today an expansion of its side-by-side lineup for 2021, with new Special Edition versions of the Talon 1000 and models. SE versions of both two- and four-seat Talon sport side-by-sides come pre-installed with accessories some customers typically add after the initial vehicle purchase.These flagship trim levels add value by saving money and improving comfort and convenience, andthey help drivers explore further.Owners will also stand out from the crowd, thanks to exclusive Viper™ Urban Camo graphics, made possible through a special collaboration with TrueTimber® that also includes a matching clothing collection.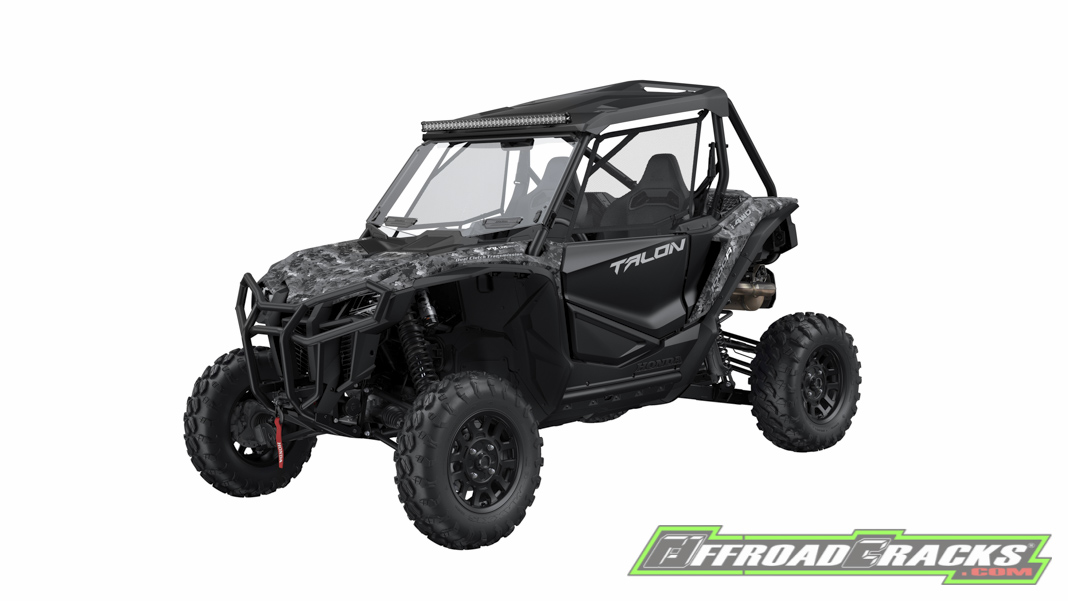 "As well as Honda's Talon 1000 perform, there are some drivers who demand even more, and they typically pursue that edge through accessories," said Brandon Wilson, Manager of Advertising, Sports and Experiential at American Honda. "We're pleased to help those customers extend their adventures,while alsosaving money and time.These Special Edition versions of our flagship side-by-sides are already outfitted with components that previously could only be added after the initial purchase. The icing on the cake comes in the form of striking Viper Urban Camo graphics, which ensure these Special Editions look the part."
The SE versions of the Talon 1000 will be available in Summer of 2021.
2021 Talon 1000R SE / Talon 1000X-4 SE
Designed with off-road excitement, precision and quality in mind, the Talon 1000 platform is a fusion of Honda's experience in two- and four-wheel design and racing, pushing the envelope of what is possible in a production sport side-by-side. Nonetheless, customers who are only content to be in front of the pack sometimes modify their Talons with accessories to improve performance and style. Honda is now offering Special Edition trim levels of the 1000R two-seat and 1000X-4 four-seat Talons, ready to go with accessories already installed. Upgrades include a front bumper, winch kit, vented windscreen, light assembly, rear-view mirror and door lowers, adding real value and convenience to an already capable machine.
Pricing
Talon 1000R SE: $26,099
Talon 1000X-4 SE: $26,999
Technical Specs

21 Honda Talon_specifications © Offroadcracks_optimize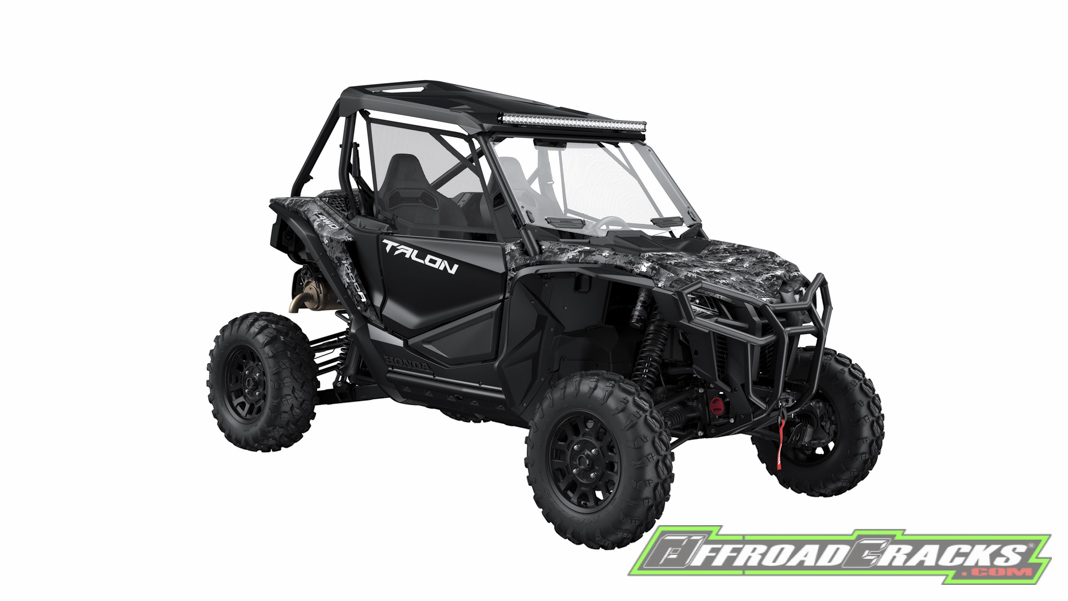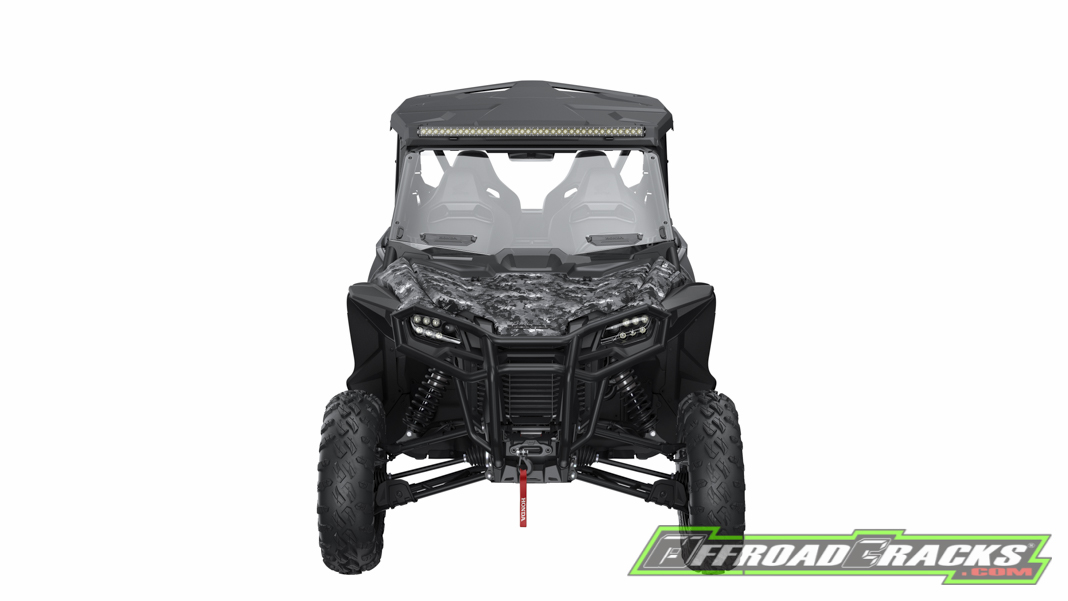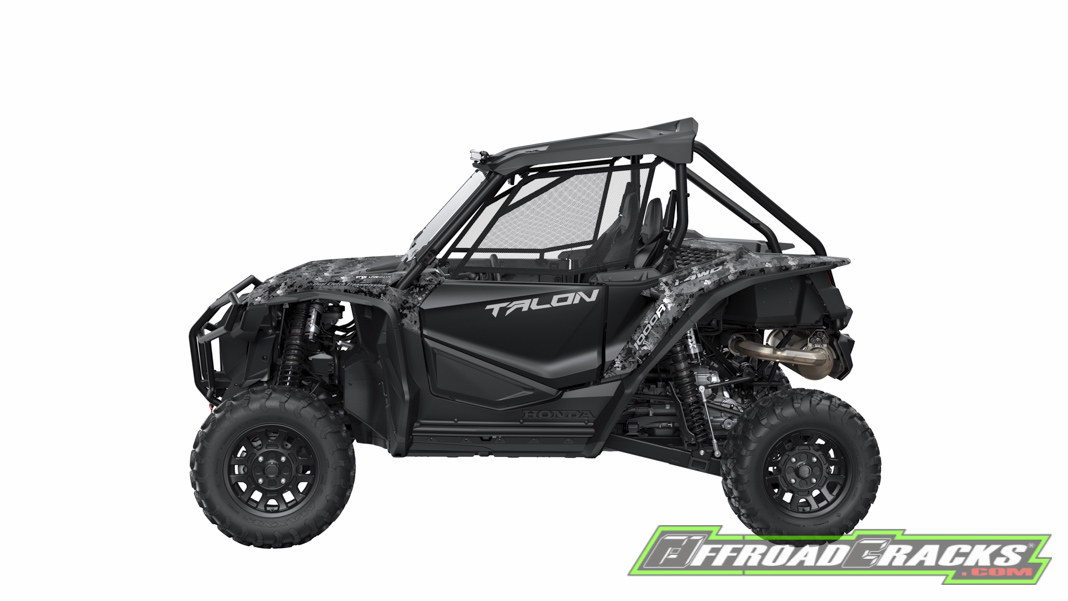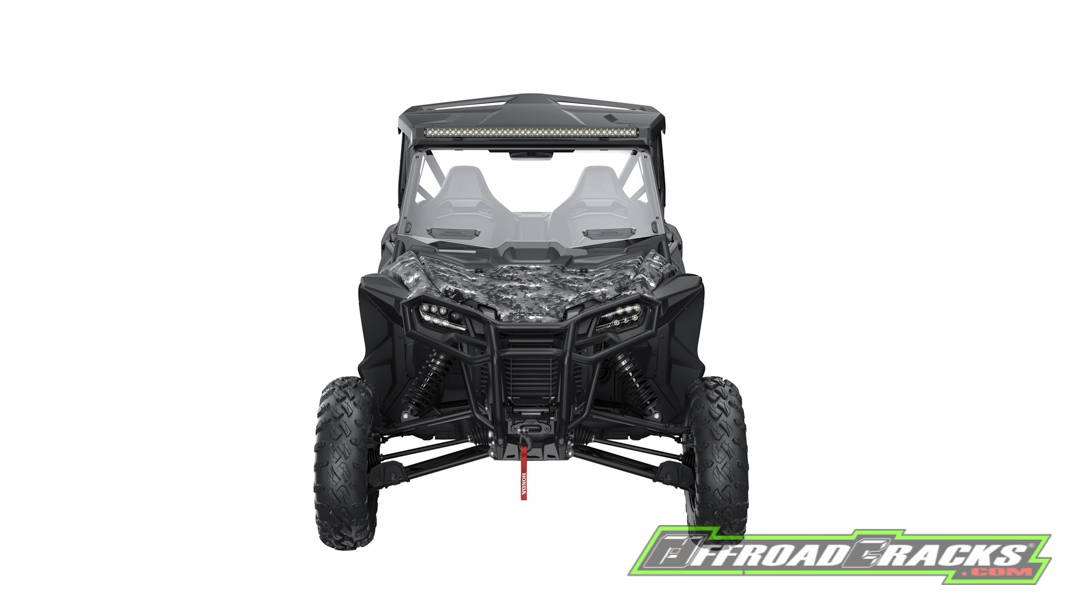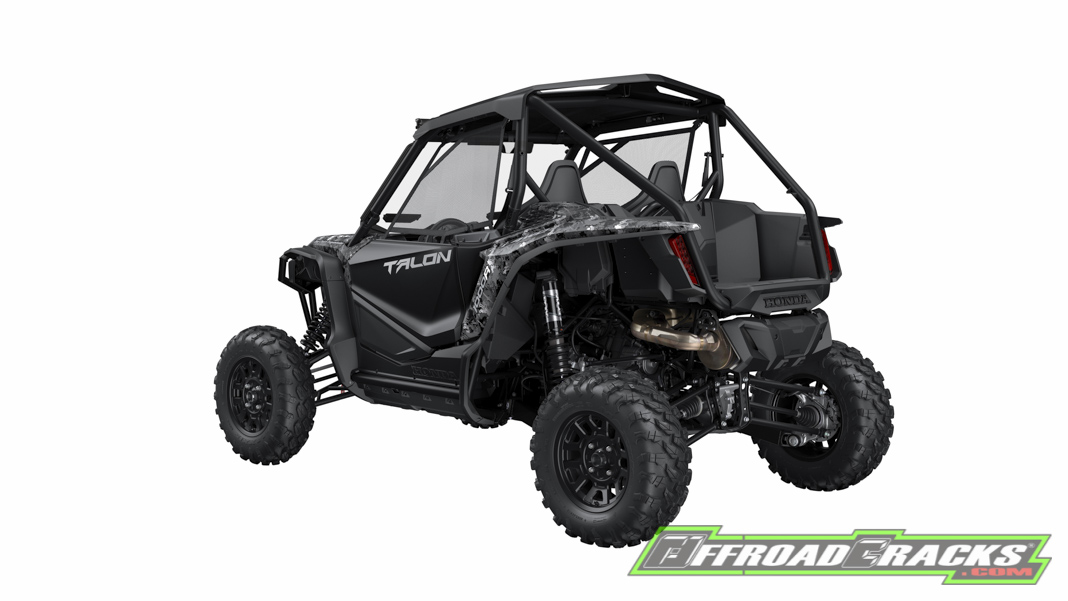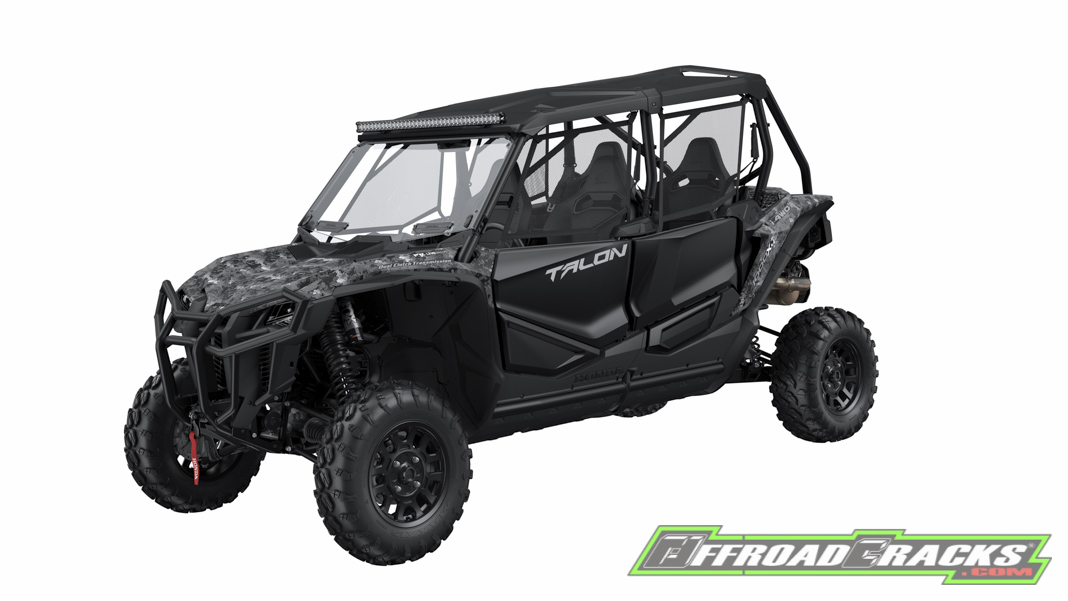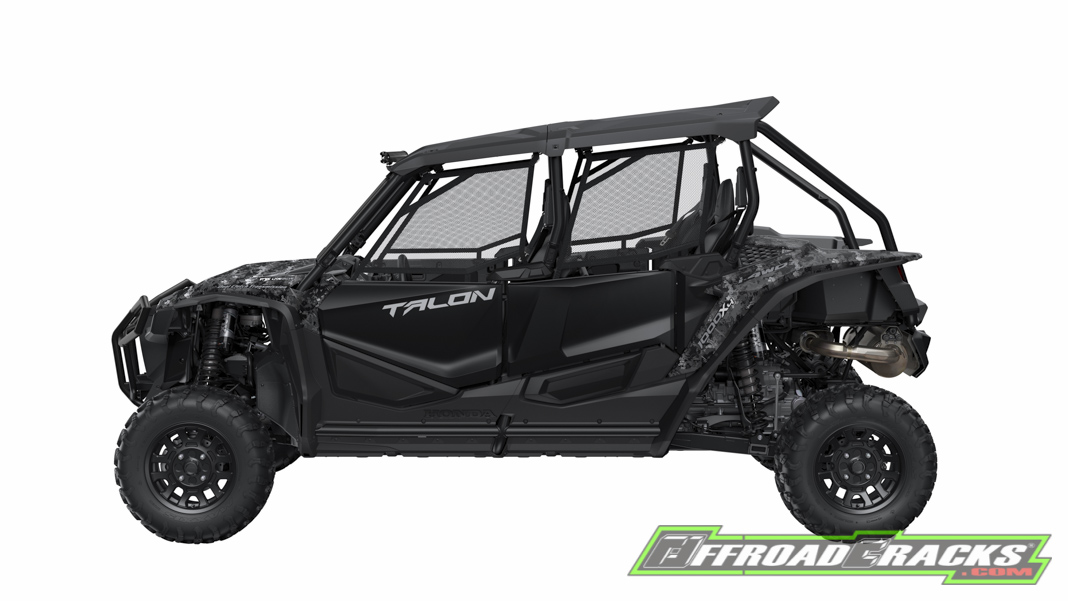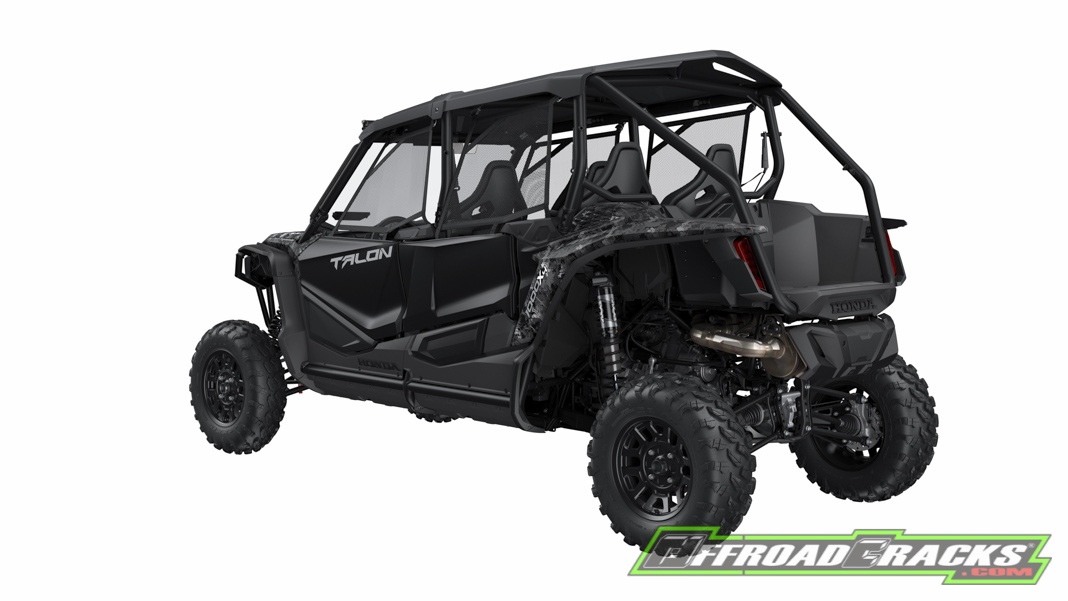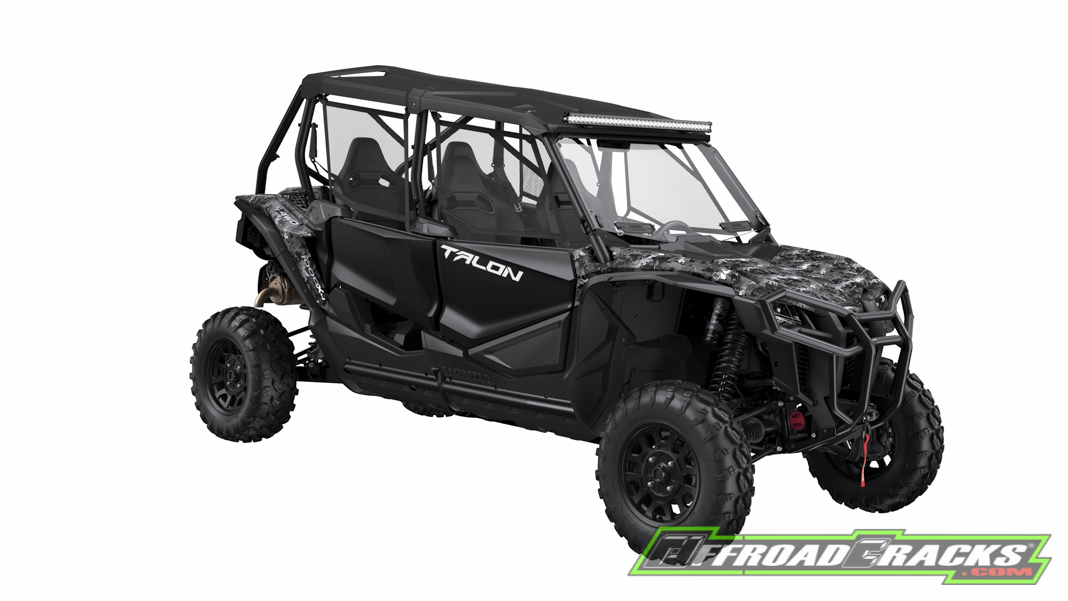 Quelle / Source: Honda Powersports