Iron Road Prolog
---
HINWEIS: Das Video ist noch deaktiviert, damit keine unerwünschte Datenübertragung zu Youtube stattfindet. Zur Aktivierung bitte auf das Vorschaubild/Video-Link klicken. Damit werden Daten übermittelt, zu deren Art, Umfang und Verwendungszweck wir keineAuskünfte geben können.
---
NOTE: The video is still deactivated so that no unwanted data transfer to YouTube takes place. To activate, please click on the preview image / video link. This transmits data about the type, extent and purpose of which we cannot provide any information.
---

Und los geht's in die ersten ernsthaften Vorläufe des Erzbergrodeos in Form des Blaklader Iron Road Prolog am zweiten Fahrtag. Die Ergebnisse legen die Startreihe fürs Finale am Sonntag fest, was für die Spitzenfahrer essentiell ist, um nicht von hinten eine anstrengende Aufholjagd starten zu müssen.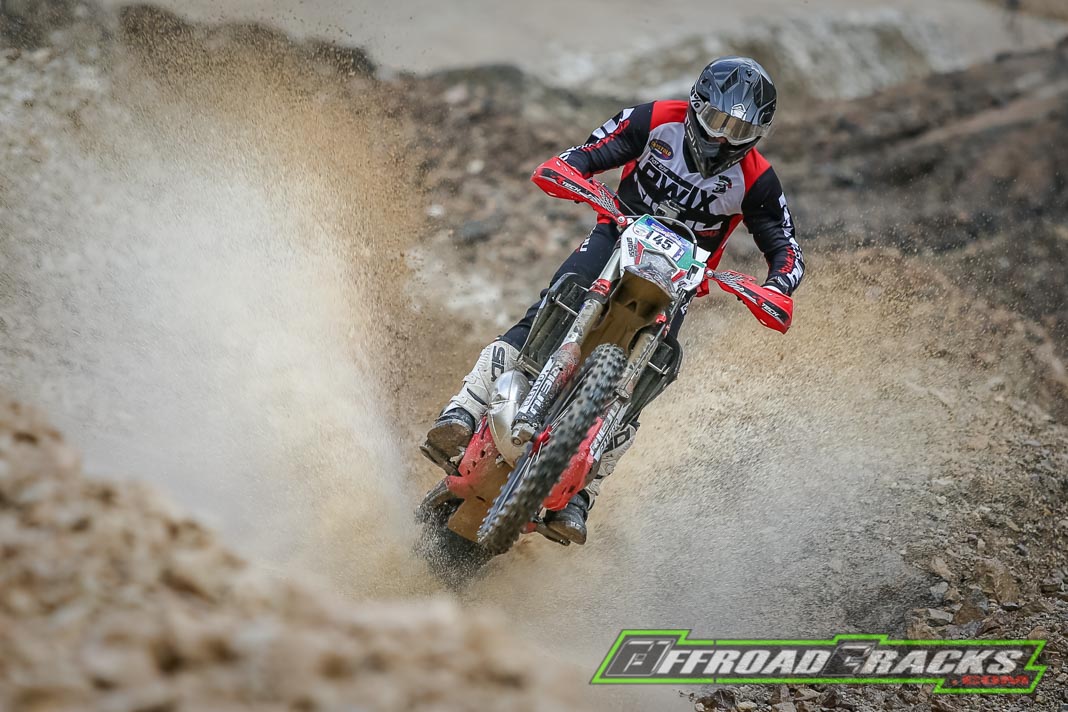 Doch nochmal zurück zum Prolog, der überraschenderweise vom GNCC Multi-Champ und Factory-Werksfahrer Kailub Russel aus den USA gewonnen wurde. Damit hat er sich sofort auf neuem Terrain nicht nur gegen 1500 Konkurrenten durchgesetzt, sondern auch sämtliche Spitzenpiloten der Hardenduro-Weltmeisterschaft deklassiert. Doch auch die waren verdammt schnell und alle starten aus der ersten Reihe ins Finale.
Es hat lange gedauert, aber der Sieger von 2019, Graham Jarvis (Jarvis Racing Team) durfte endlich die begehrte #1 Red Bull Erzbergrodeo Startnummern an seinem Bike anbringen. Er legte einen führ ihn soliden Lauf hin und belegte den 23. Platz, was Startreihe eins bedeutet. Etwas schneller ging es für Kailub Russell auf einer verkürzten Strecke als in den Vorjahren den Berg hinauf. Ergebnis: Knackige 7:11min, die von niemanden mehr unterboten wurden.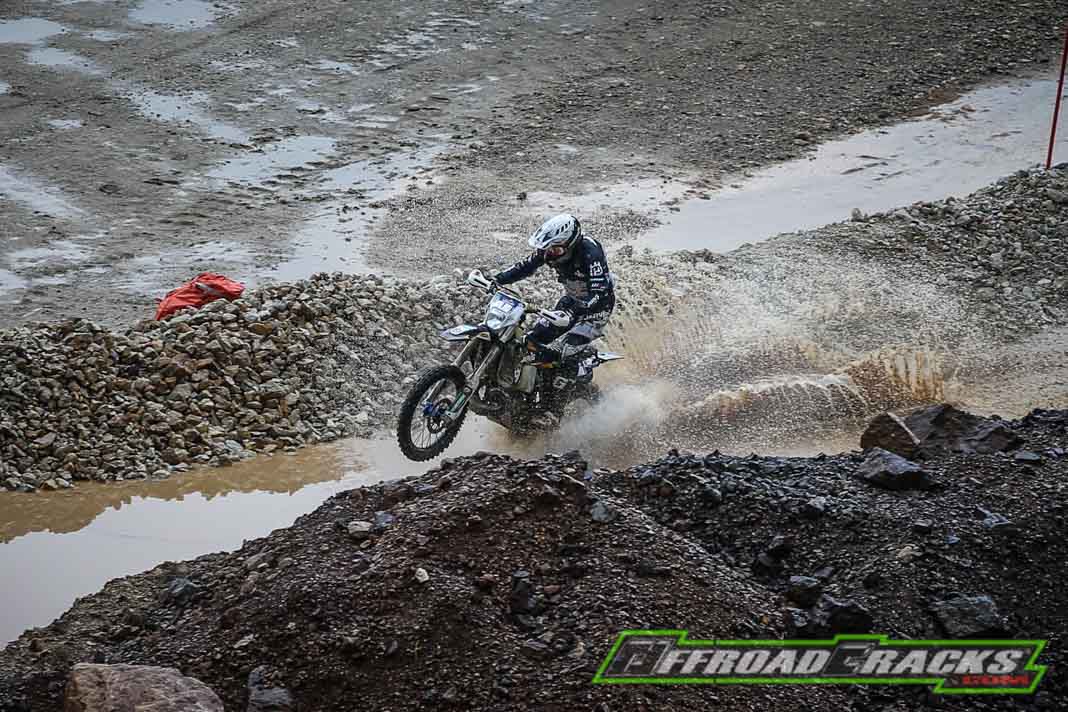 Der Pole Dominik Olszowy (GASGAS) verpasste den Spitzenplatz um weniger als eine Zehntelsekunde und wird im heutigen Prolog-Lauf Nummer zwei Russell attackieren. Weitere drei Sekunden dahinter komplettierte der Südafrikaner Kyle Flanagan (KTM) die Top Drei. Manuel Lettenbichler von Red Bull KTM Factory Racing fuhr die viertschnellste Zeit und Billy Bolt von Husqvarna Factory Racing wurde Fünfter.
Matthew Green von Rigo Racing war der schnellste Junior-Fahrer und belegte den neunten Gesamtrang. Wie erwartet waren die Top-10-Zeiten unglaublich eng. Nur eine Sekunde trennte Bolt auf dem fünften und Wade Young von Sherco Factory Racing auf dem zehnten Platz.
Der zweimalige Red Bull Erzbergrodeo-Sieger David Knight aus Großbritannien fährt auch 2022 wieder. Er hielt sich mit Platz 11 definitiv nicht zurück, während der fünfmalige Red Bull Erzbergrodeo-Sieger Taddy Blazusiak (GASGAS) nach seiner fast verheilten Verletzung auf den 14. Platz landete.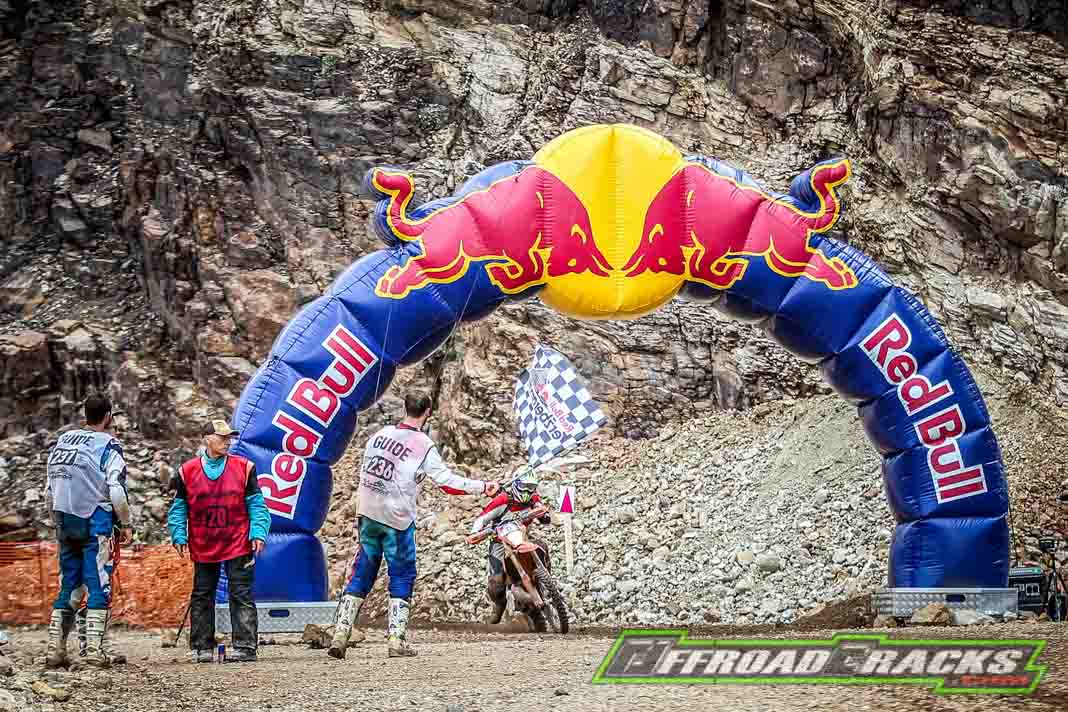 Eine ehrenwerte Verneigung aller Hardenduro-Fahrer geht an Pol Tarres, der seine 200kg schwere 700er Yamaha Tenere auf einen beeindruckenden 47. Platz gebracht hat. Sandra Gomez (GASGAS) steht provisorisch in Reihe zwei dank ihres 92. Platz, während die Skilegende Marcel Hirscher (Husqvarna) auf dem 110. Platz landete.
Der Blaklader Iron Road Prolog wird heute, den 18. Juni, mit der zweiten Qualifikationsrunde fortgesetzt. Diejenigen, die nur knapp an einer der begehrten 500 Startplätze für Sonntag vorbeigeschrammt sind haben eine letzte Chance sich zu qualifizieren. Andere wiederum möchte nur ihre Startreihe für den Sonntag verbessern und ziehen deshalb nochmal richtig am Kabel. Denn Staus sind am Sonntag in technisch anspruchsvollen Passagen vorprogrammiert, was beim Überholen aus dem hinteren Feld nervenaufreibende Zeit und Energie kosten würde.
Vorläufige Ergebnisse – Runde 3: Blaklader Iron Road Prolog
1. Kaliub Russell (KTM) 7:11,77
2. Dominik Olszowy (GASGAS) 7:11.841
3. Kyle Flanagan (KTM) 7:14.203
4. Manuel Lettenbichler (KTM) 7:18,082
5. Billy Bolt (Husqvarna) 7:19.916
6. Michael Walkner (GASGAS) 7:20.066
7. Sonny Goggia (KTM) 7:20.088
8. Philipp Scholz (KTM) 7:20.238
9. Matthew Green (KTM) 7:20.283
10. Wade Young (Sherco) 7:21.190
---

And off we go in the first serious preliminary heats of the Erzbergrodeo in the form of the Blaklader Iron Road Prologue on the second day of riding. The results determine the starting row for Sunday's finale, which is essential for the top drivers to avoid having to start a strenuous race to catch up from behind.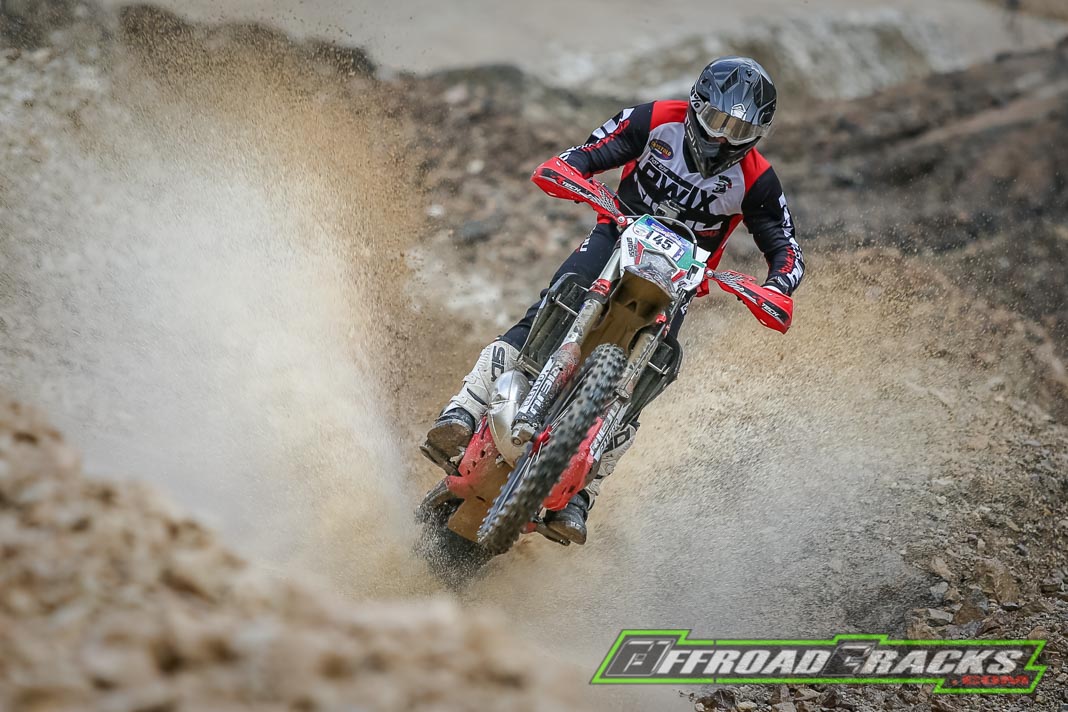 But back to the prologue, which was surprisingly won by GNCC multi-champ and factory rider Kailub Russel from the USA. Not only did he immediately assert himself against 1,500 competitors on new terrain, but he also outclassed all the top pilots in the Hard Enduro World Championship. But they were also damn fast and everyone started the final from the front row.
It's been a long time coming, but 2019 winner Graham Jarvis (Jarvis Racing Team) was finally able to fit the coveted #1 Red Bull Erzbergrodeo race numbers to his bike. He put on a solid run and finished 23rd, which means front row. Kailub Russell went a little faster up the mountain on a shortened route than in previous years. Result: Crunchy 7:11min, which no one has beaten.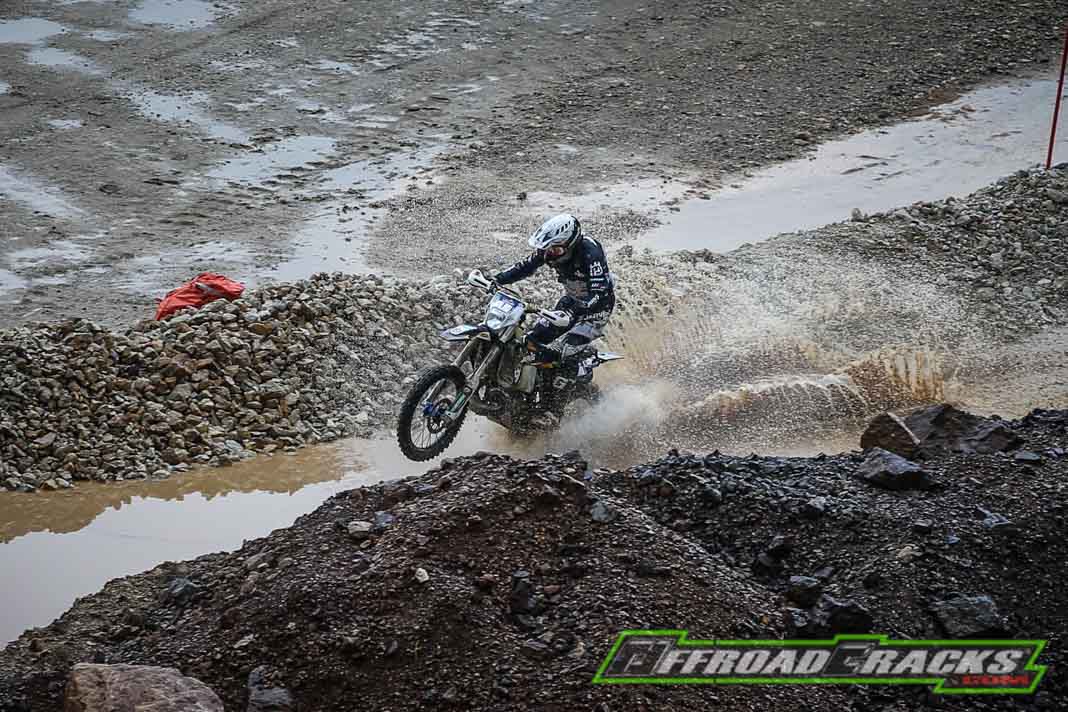 Pole Dominik Olszowy (GASGAS) missed the top spot by less than a tenth of a second and will attack Russell in today's prologue race number two. Another three seconds behind, South African Kyle Flanagan (KTM) completed the top three. Red Bull KTM Factory Racing's Manuel Lettenbichler set the fourth fastest time and Husqvarna Factory Racing's Billy Bolt was fifth.
Rigo Racing's Matthew Green was the fastest junior driver and finished ninth overall. As expected, the top 10 times were incredibly close. Just a second separated Bolt in fifth and Sherco Factory Racing's Wade Young in tenth.
Two-time Red Bull Erzbergrodeo winner David Knight from Great Britain will be racing again in 2022. He definitely didn't hold back with 11th place, while five-time Red Bull Erzbergrodeo winner Taddy Blazusiak (GASGAS) finished 14th after his nearly healed injury.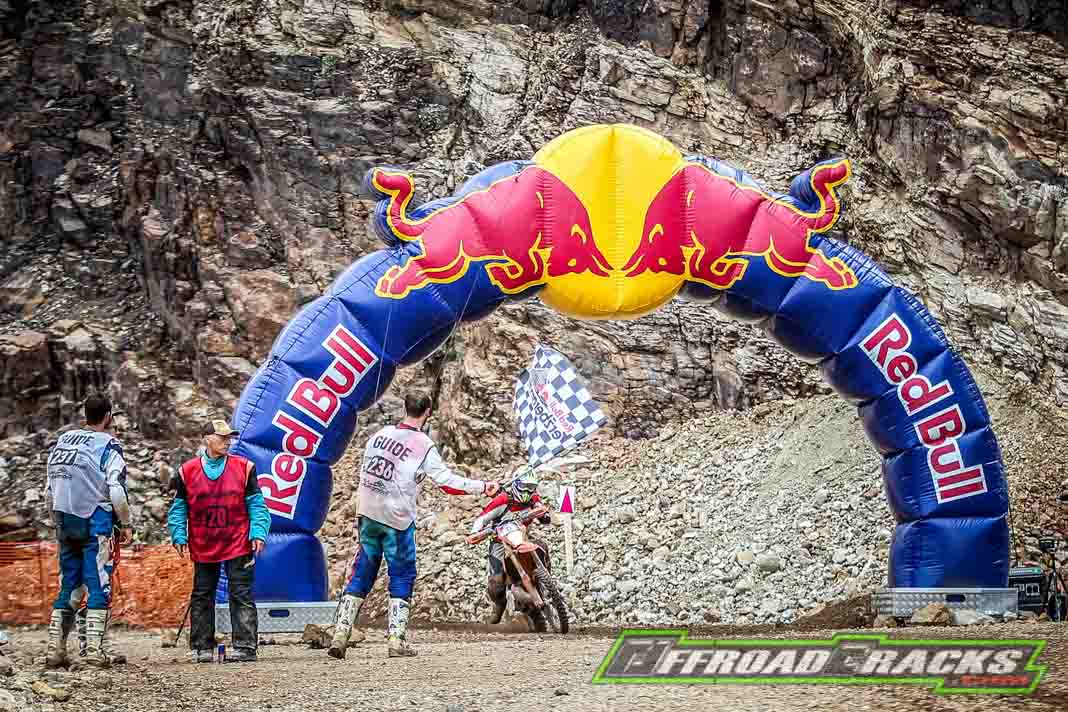 A respectable bow from all Hardenduro riders goes to Pol Tarres, who finished his 200kg 700cc Yamaha Tenere in an impressive 47th place. Sandra Gomez (GASGAS) is provisional in second place thanks to her 92nd place, while skiing legend Marcel Hirscher (Husqvarna) finished in 110th place.
The Blaklader Iron Road Prologue continues today, June 18, with the second qualifying round. Those who narrowly missed out on one of the coveted 500 starting places for Sunday have one last chance to qualify. Others, on the other hand, just want to improve their starting row for Sunday and therefore pull the cable again. Because traffic jams are inevitable in technically demanding sections on Sunday, which would cost nerve-wracking time and energy when overtaking from the back of the field.
Unofficial results – Blaklader Iron Road Prolog
1. Kaliub Russell (KTM) 7:11,77
2. Dominik Olszowy (GASGAS) 7:11.841
3. Kyle Flanagan (KTM) 7:14.203
4. Manuel Lettenbichler (KTM) 7:18,082
5. Billy Bolt (Husqvarna) 7:19.916
6. Michael Walkner (GASGAS) 7:20.066
7. Sonny Goggia (KTM) 7:20.088
8. Philipp Scholz (KTM) 7:20.238
9. Matthew Green (KTM) 7:20.283
10. Wade Young (Sherco) 7:21.190
Quelle / Service: Gepa Pictures, Erzbergrodeo