Husqvarna präsentiert eine Replika von Graham Jarvis Factory-Untersatz auf Basis der TE 300i 2020. Graham Jarvis ist eine absolute Legende im Hardenduro. Trotz seines 44-jährigen Alters zeigt der Hardenduro-Veteran keine Anzeichen von Schwächen. Er hat das härteste Terrain der prestigeträchtigsten Events der Welt erobert und sechs Mal beim Red Bull Romaniacs, fünf Mal beim Erzberg Rodeo Red Bull Hare Scramble und fünf Mal beim Hells Gate gewonnen. Der ehemalige Trial-Champion, der mit beispiellosem Geschick durch technisches Terrain fliegt, hat sicherlich einen gehörigen Anteil an der Popularität und Entwicklung des Extrem-Enduro-Segments.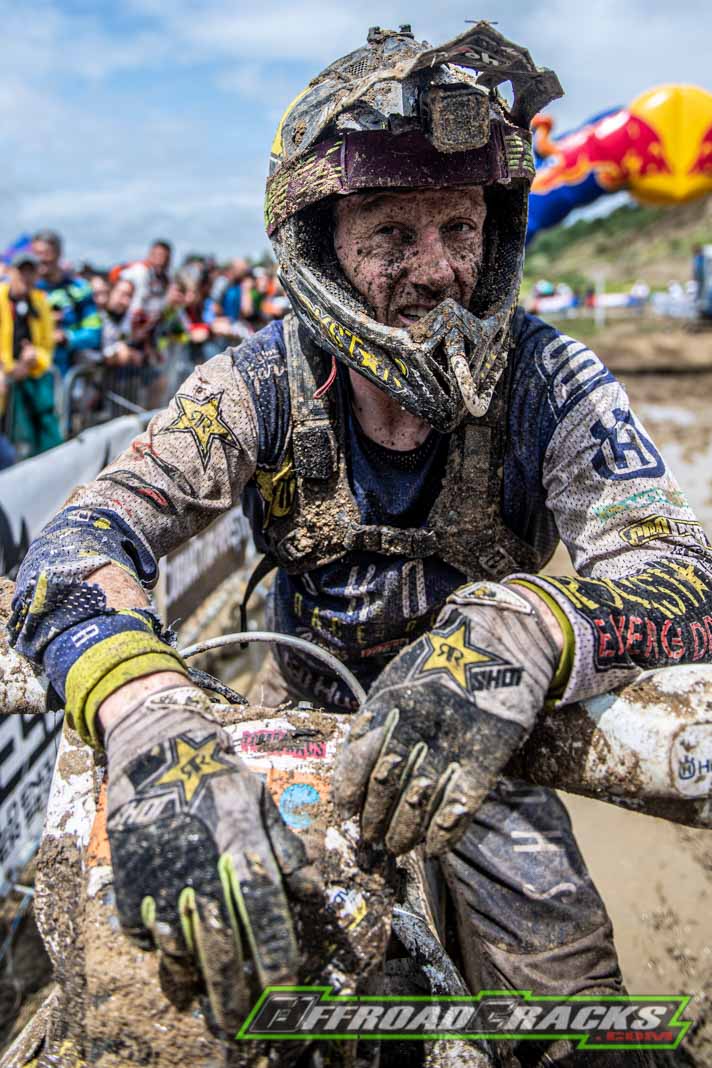 Aus diesem Grund widmet Husqvarna als eine Art Hommage an die Hardenduro-Legende Graham Jarvis eine neue Replika, die auf die Bezeichnung TE 300i JARVIS EDITION hört. Sie stellt laut Husqvarna den perfekten Untersatz dar, um neues Gelände zu erkunden an dem bis dato noch niemand gewesen bzw. vorgedrungen ist. Das die neue Zweitakt-Einspritztechnologie zum einfachen Fahrverhalten der TE 300i beiträgt, steht außer Zweifel. Achtung diese Replika ist limitiert!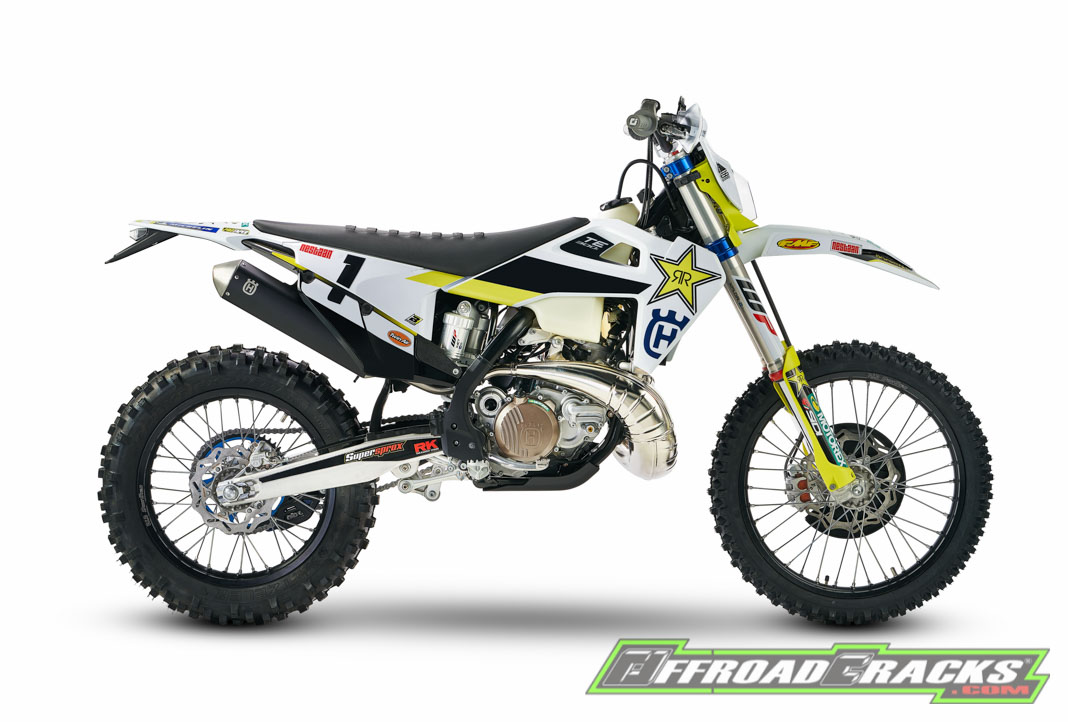 Technische Besonderheiten
Rockstar Energy Husqvarna Factory Racing Dekor
Schwarzer Rahmen
CNC gefräste blaue Gabelbrücken
Schwarzer Grip-Sitzbankbezug mit zusätzlichem Rippen-Design
Blaues Supersprox-Kettenrad
Bremsscheiben-Abdeckung vorn
Kettenschleifklotz in Blau
Graue Odi Griffe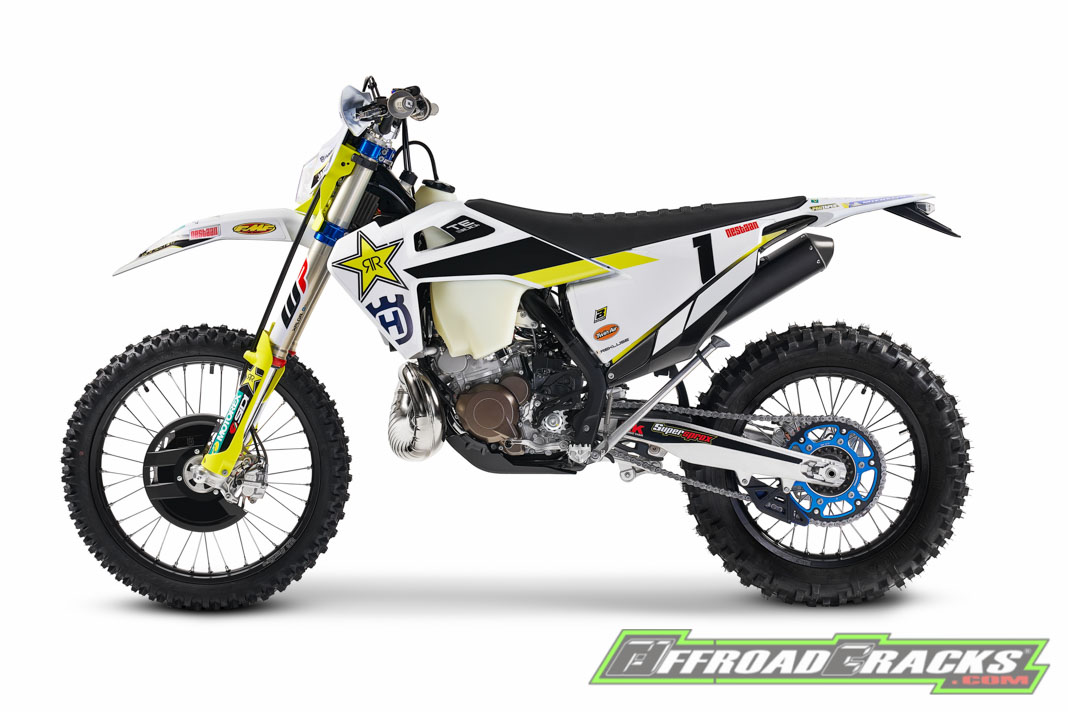 Zusätzlich wird auch eine entsprechende Kleidungskombo – Shirt, Hose, Handschuhe – angeboten, die als Jarvis Edition geführt wird und direkt vom französischen Offroad-Kleidungslieferanten SHOT GEAR stammt, der schon seit einigen Jahren das Werksteam ausstattet.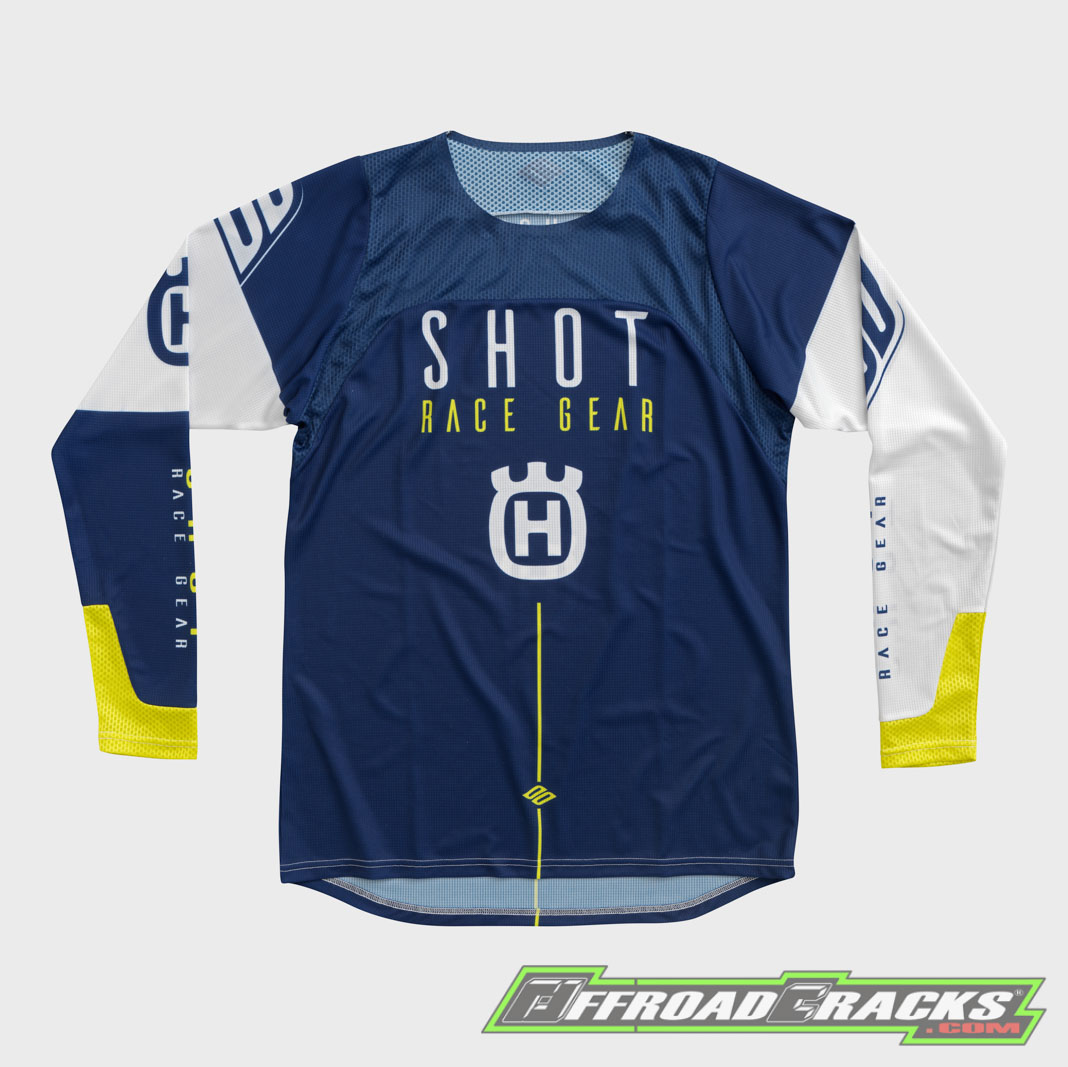 Zudem gibt es auch noch ein paar technisch interessante Produkte, die noch einiges mehr an Performance aus der Jarvis Edition herausholen dürften, insofern man das fahrerischen Können besitzt. Schnürt man dieses Gesamtpaket plus eine angepasstes Fahrwerks-Setup, dann dürfte die Jarvis Edition nicht nur ein Hingucker werden, sondern auch im Einsatz eine verbesserte Leistung abliefern. Über die Lieferfähigkeit und dem Verkaufspreis ist bis dato noch nichts bekannt. Wird aber wie üblich nachgereicht.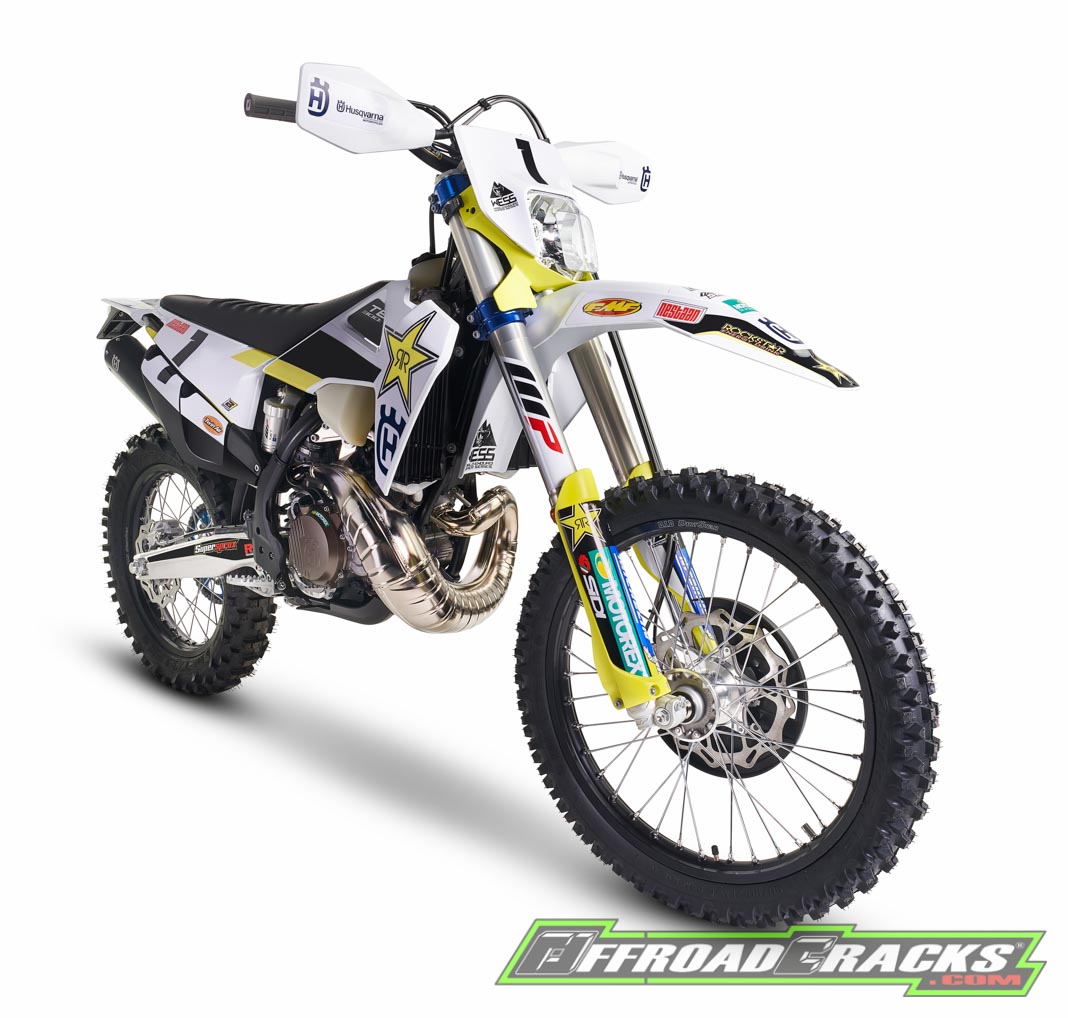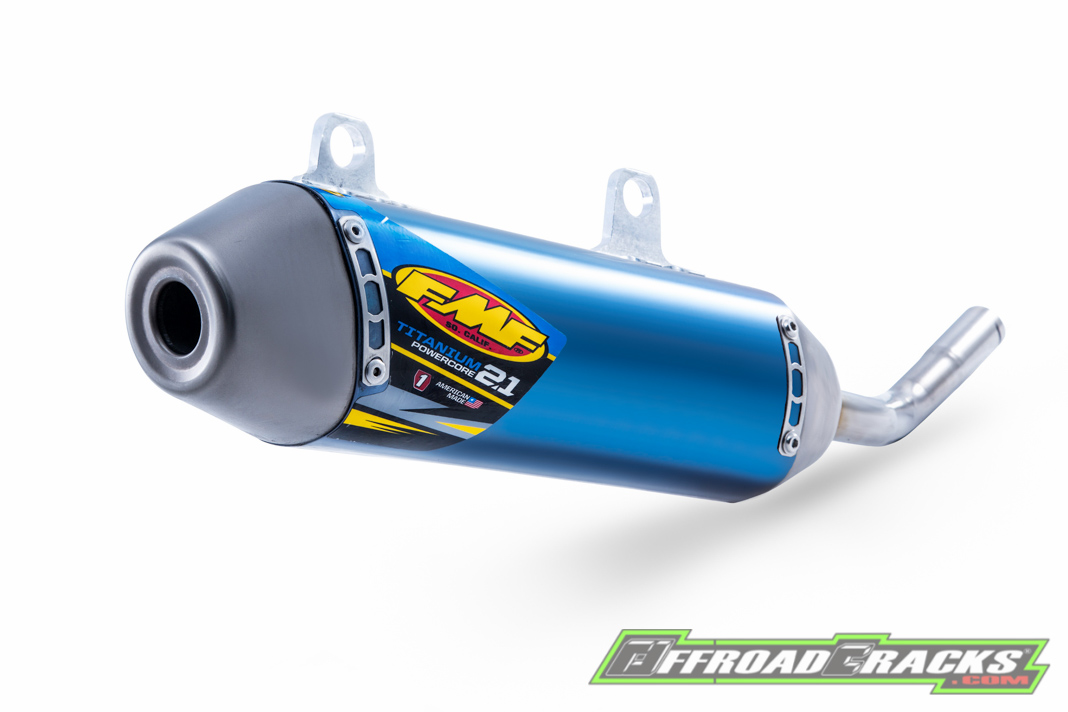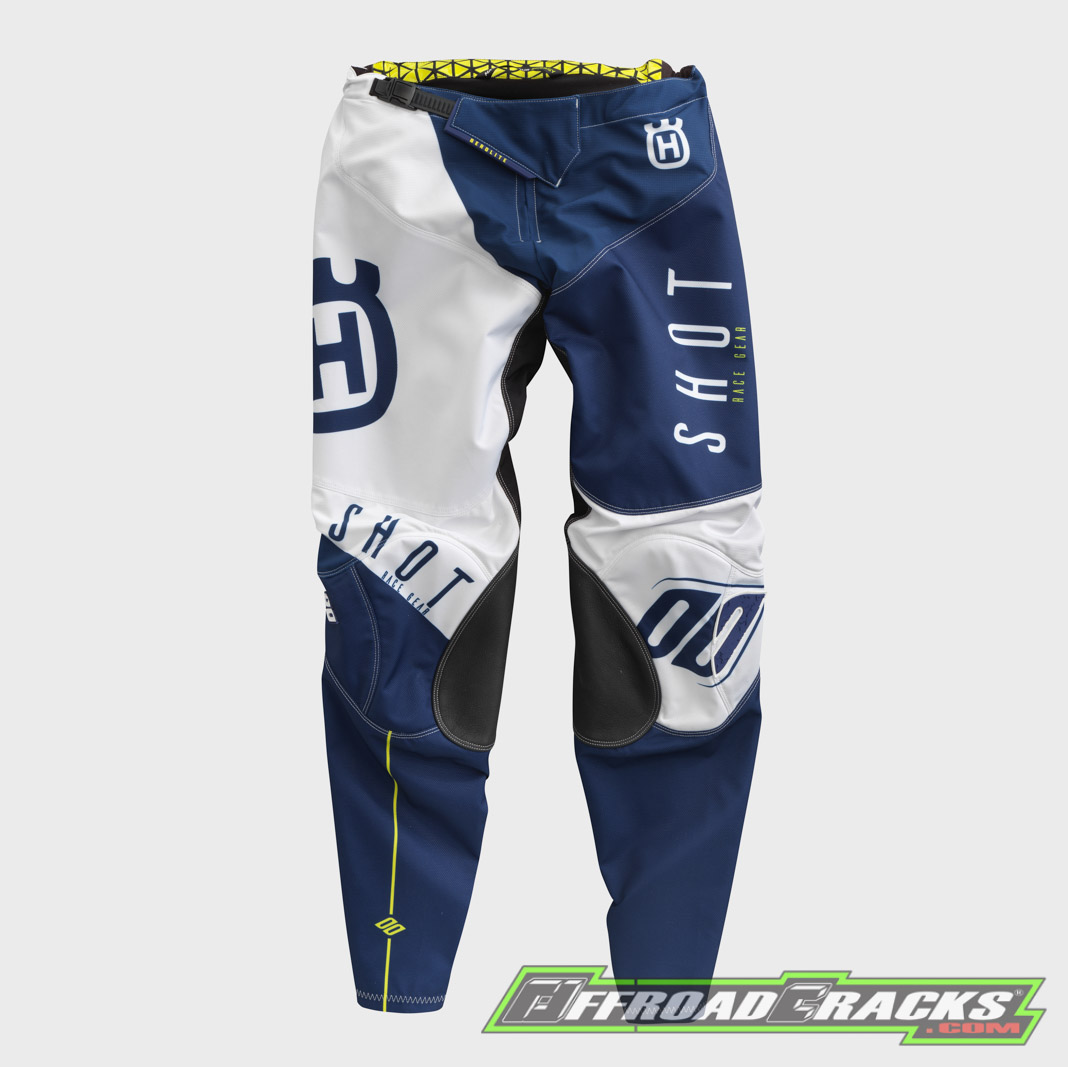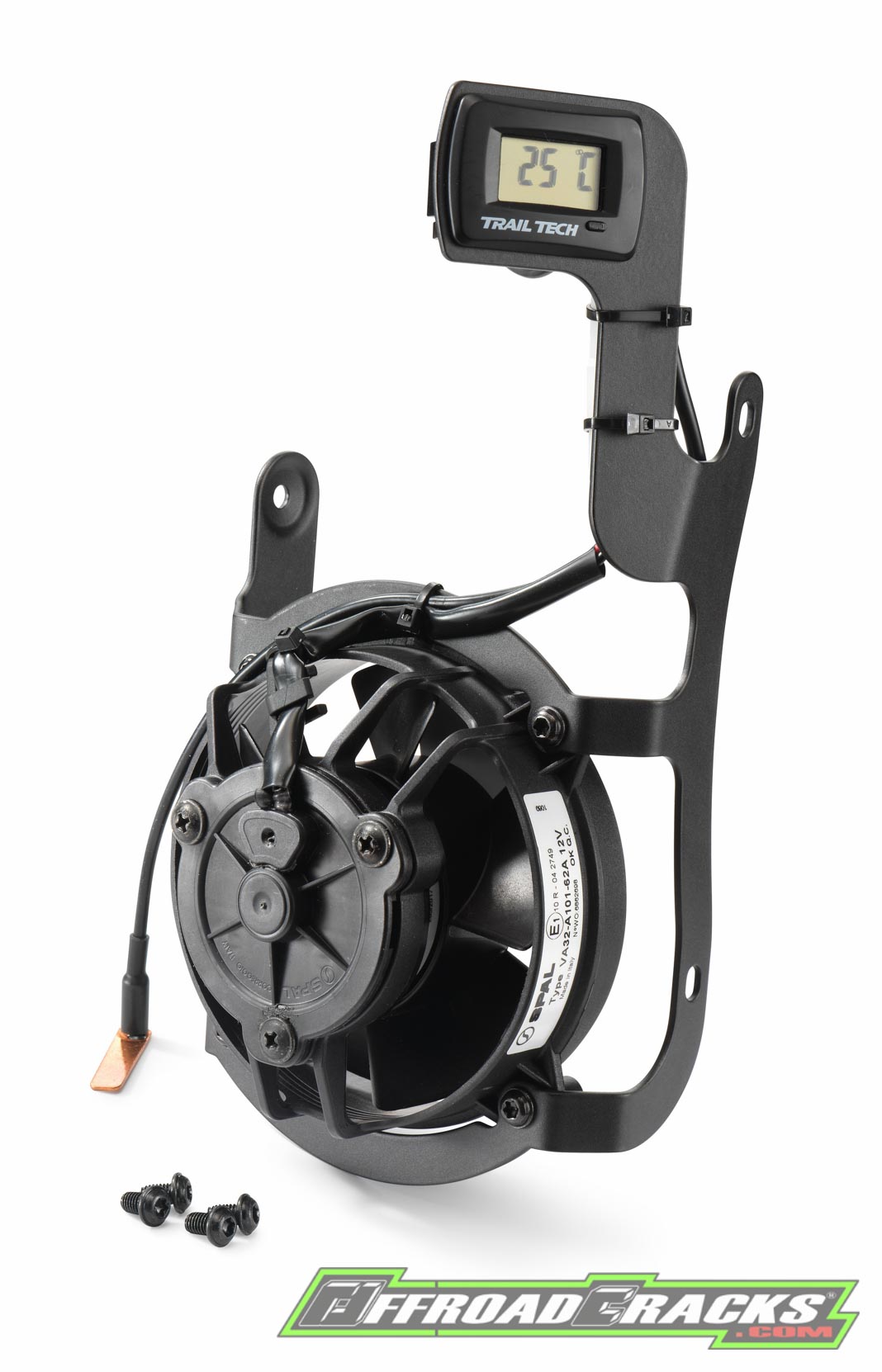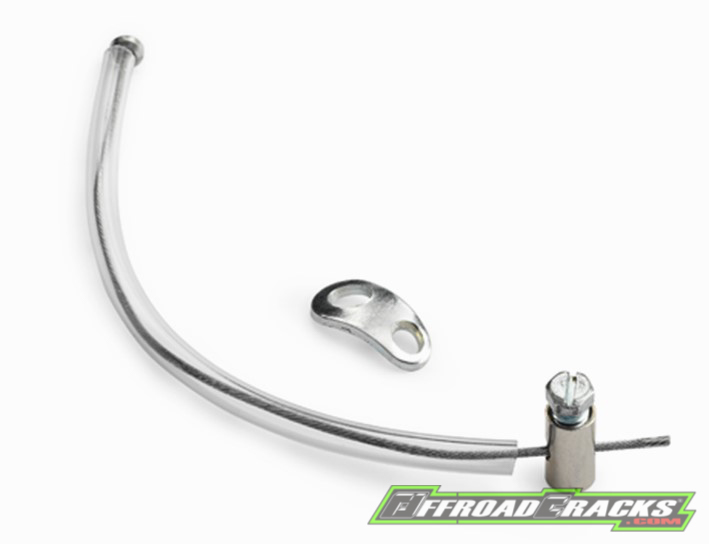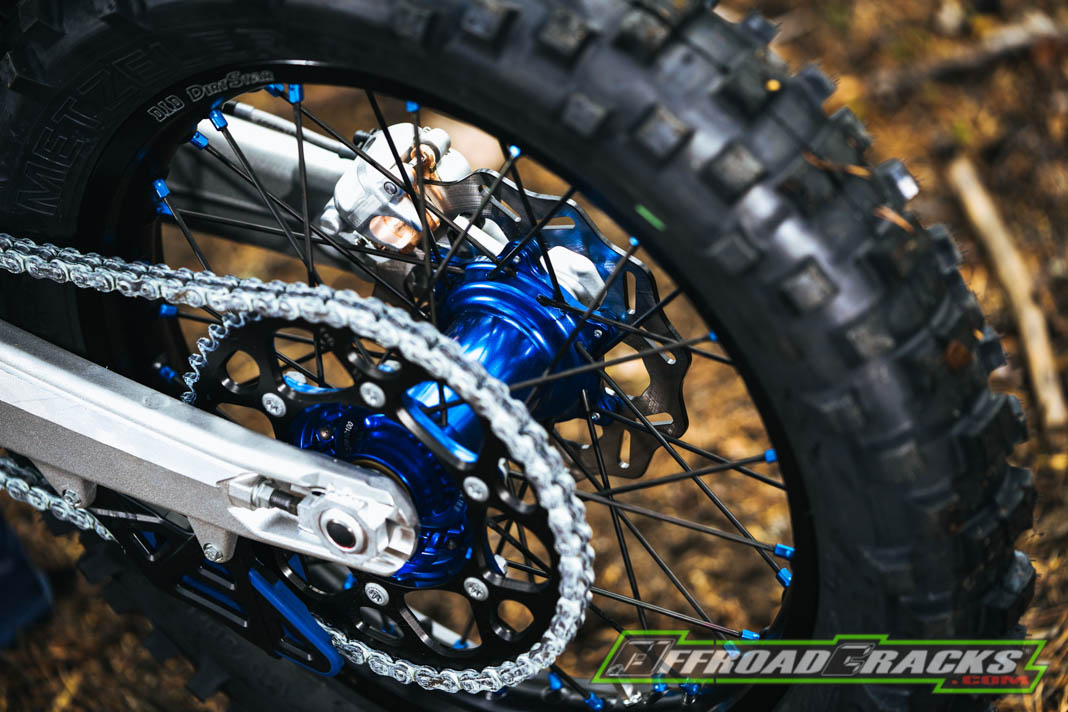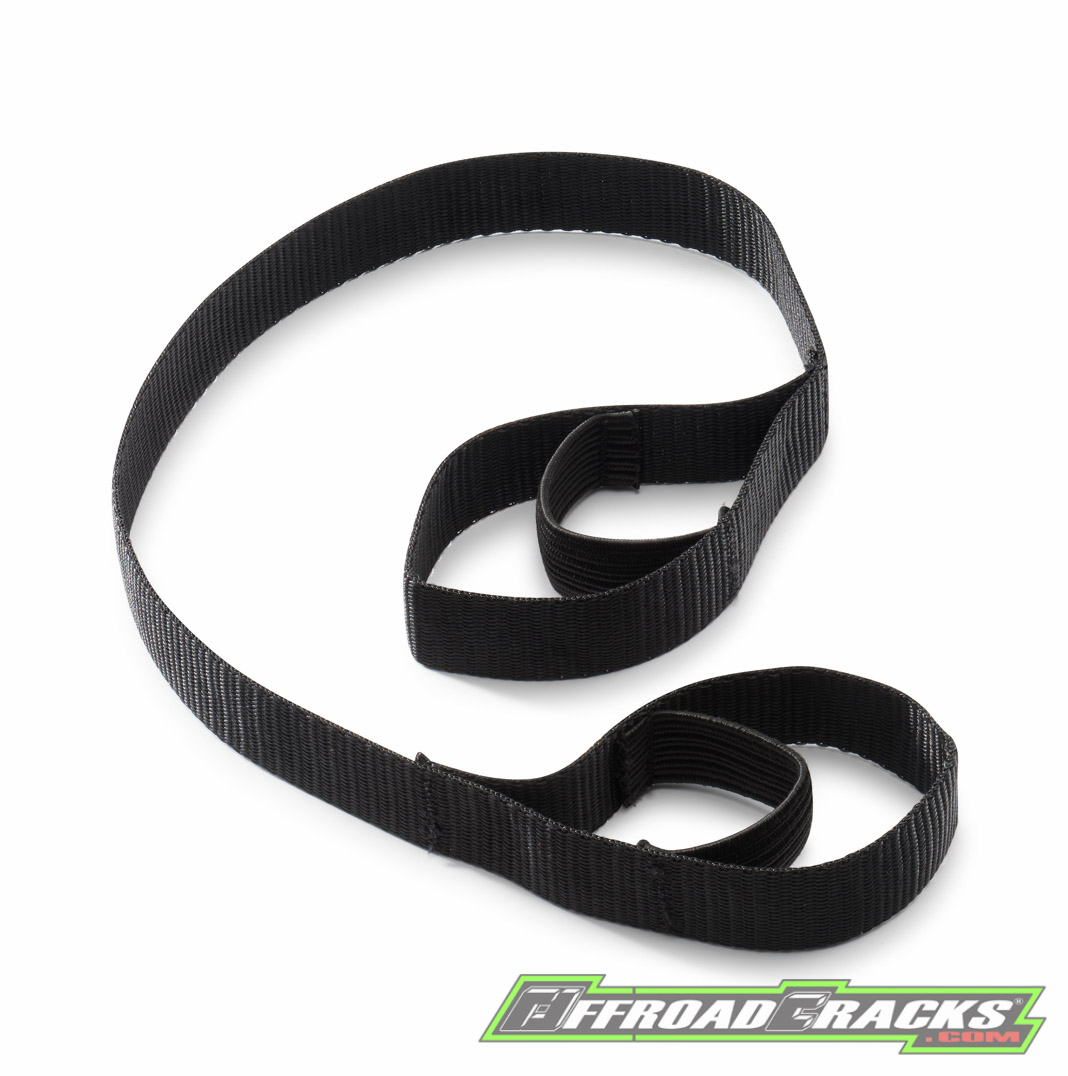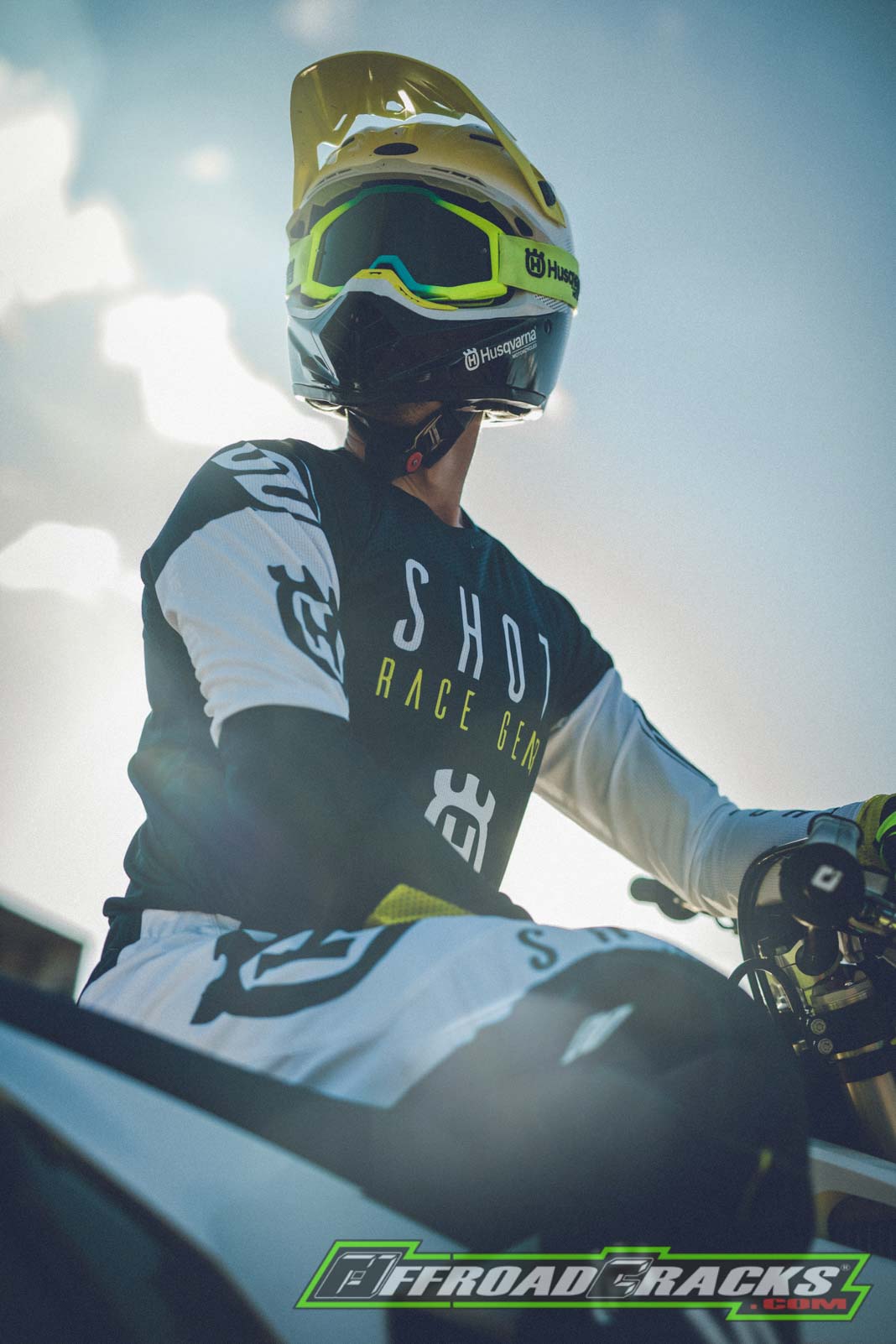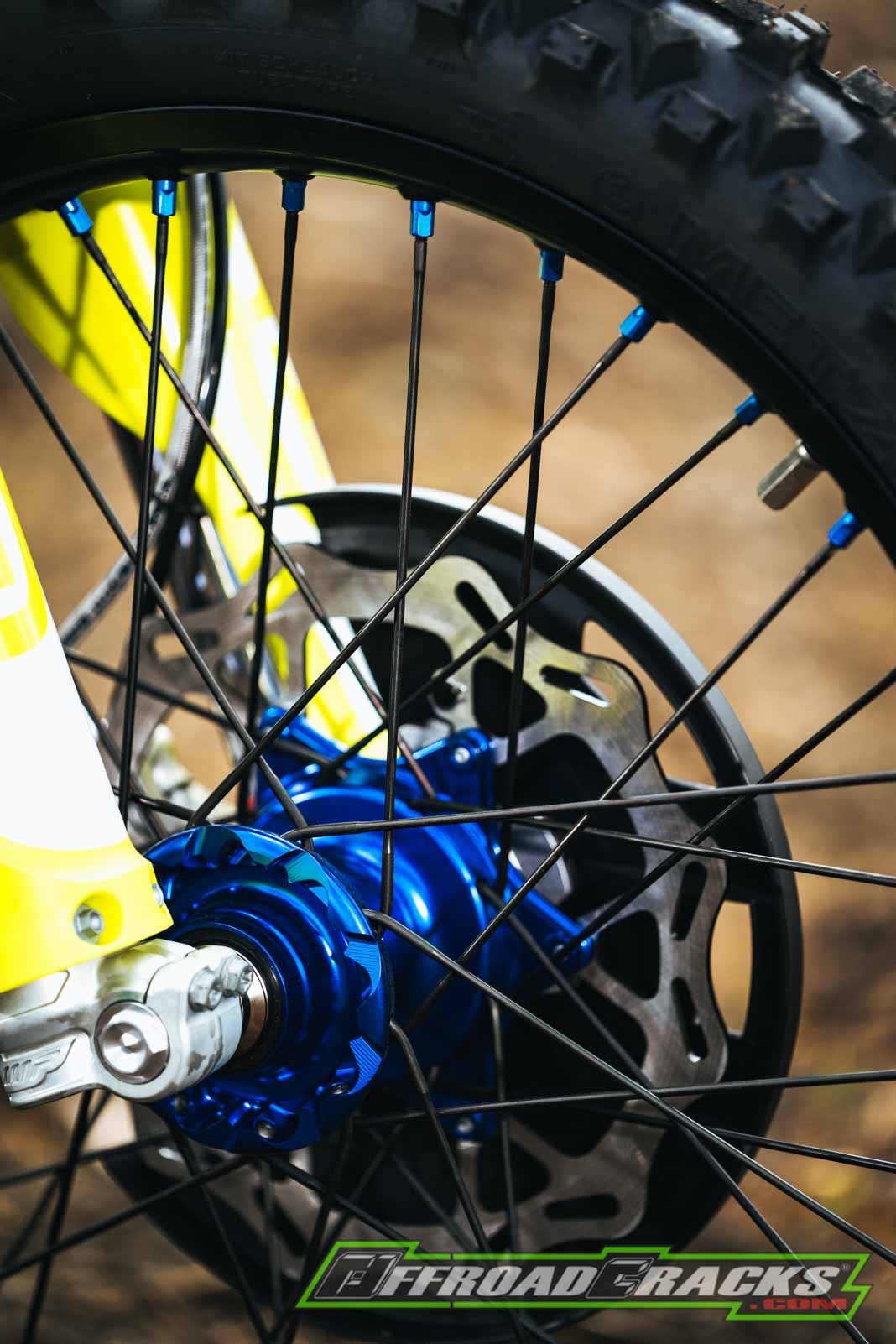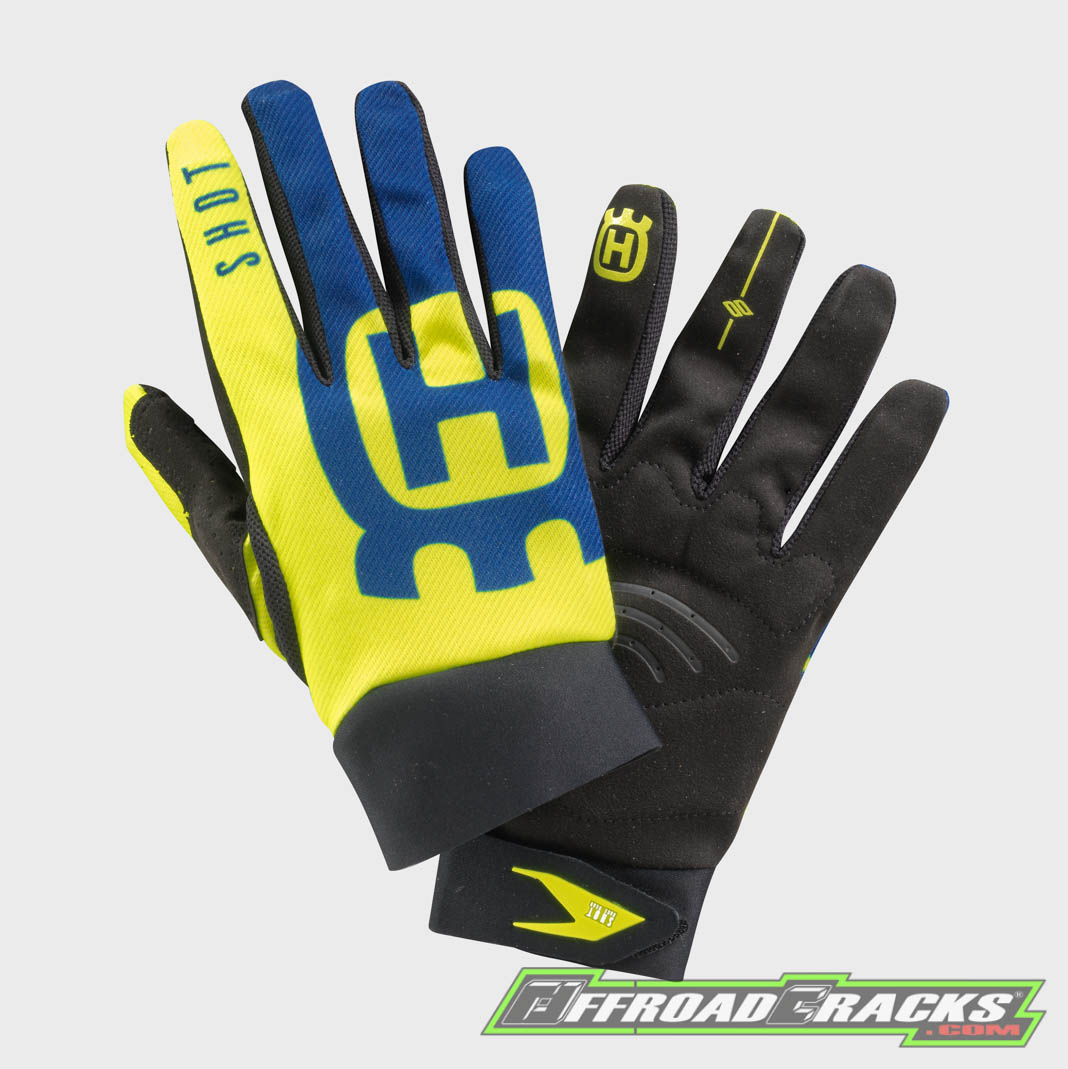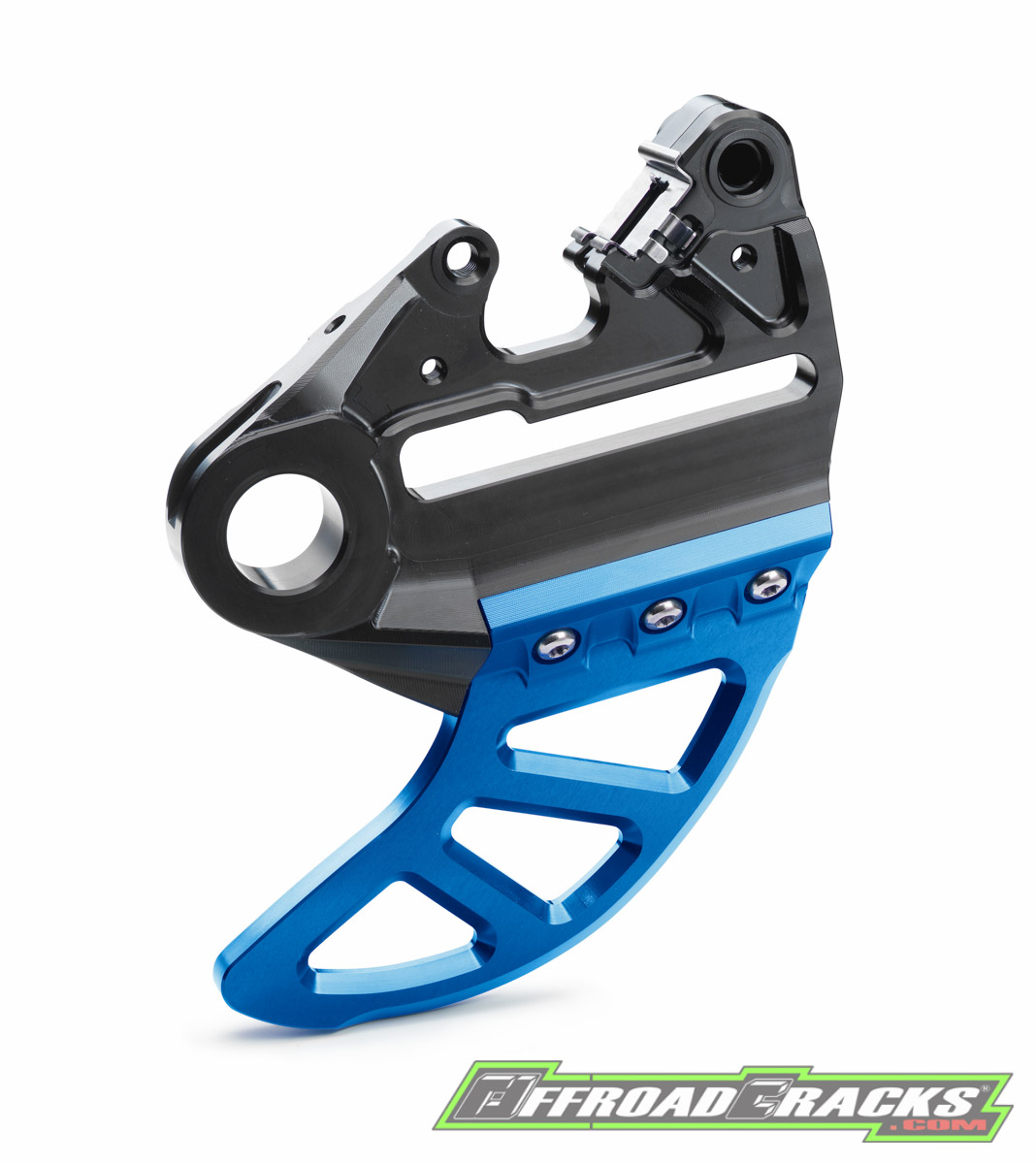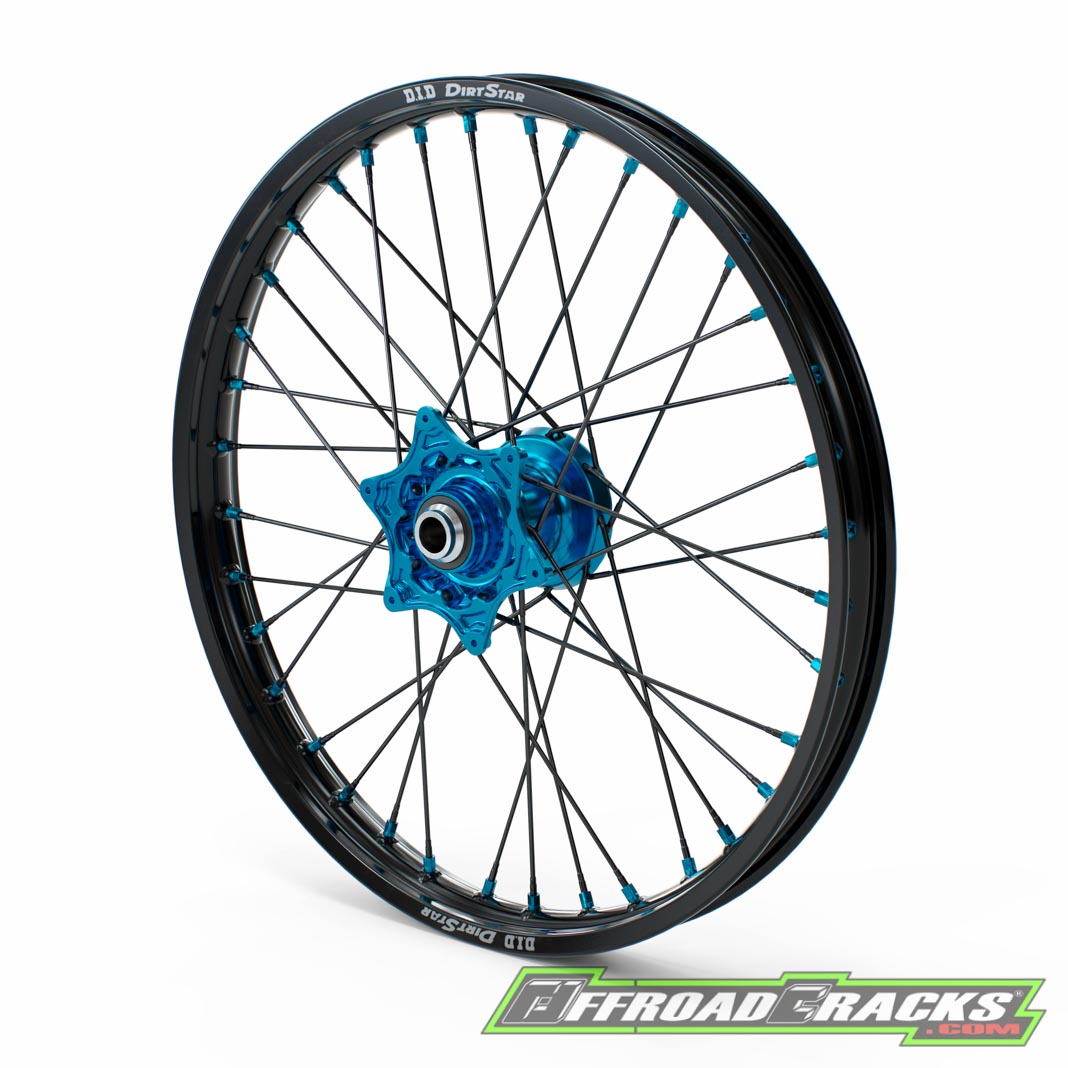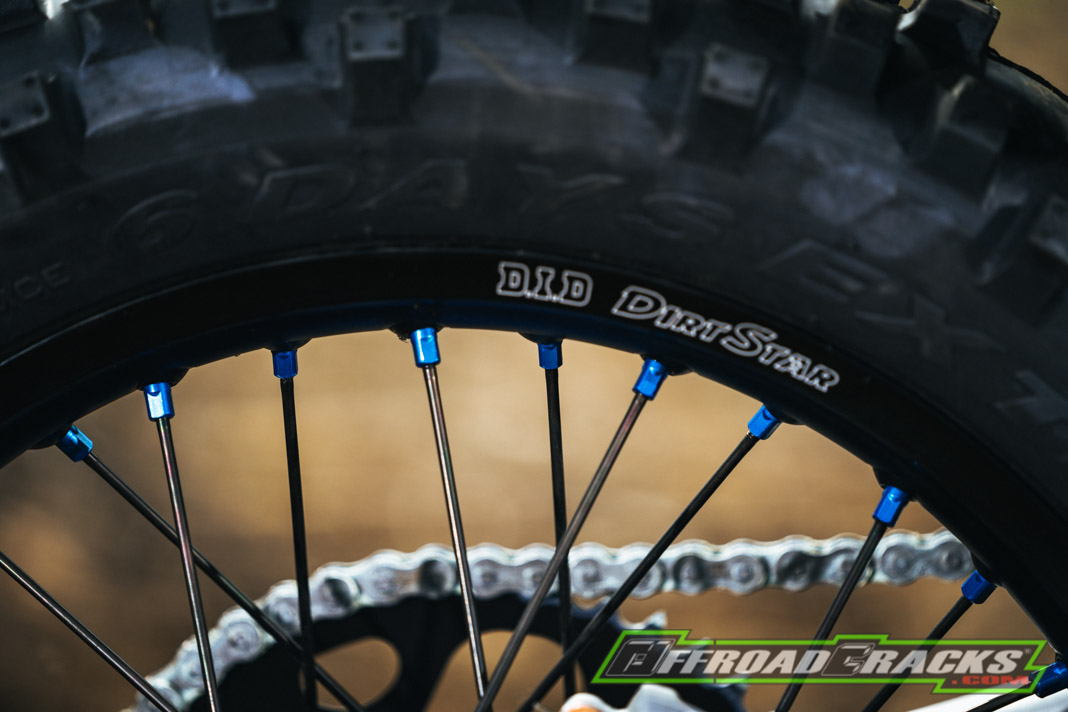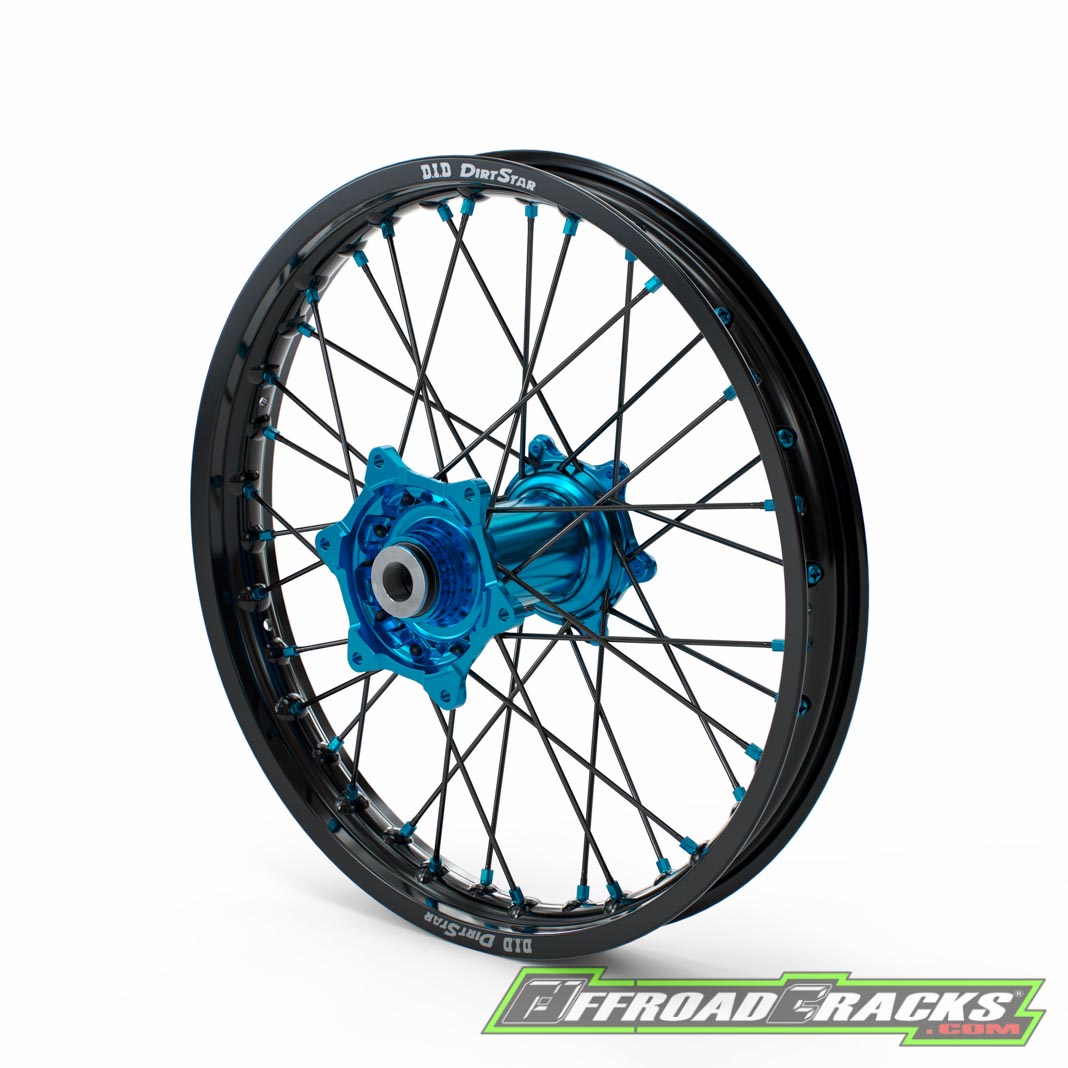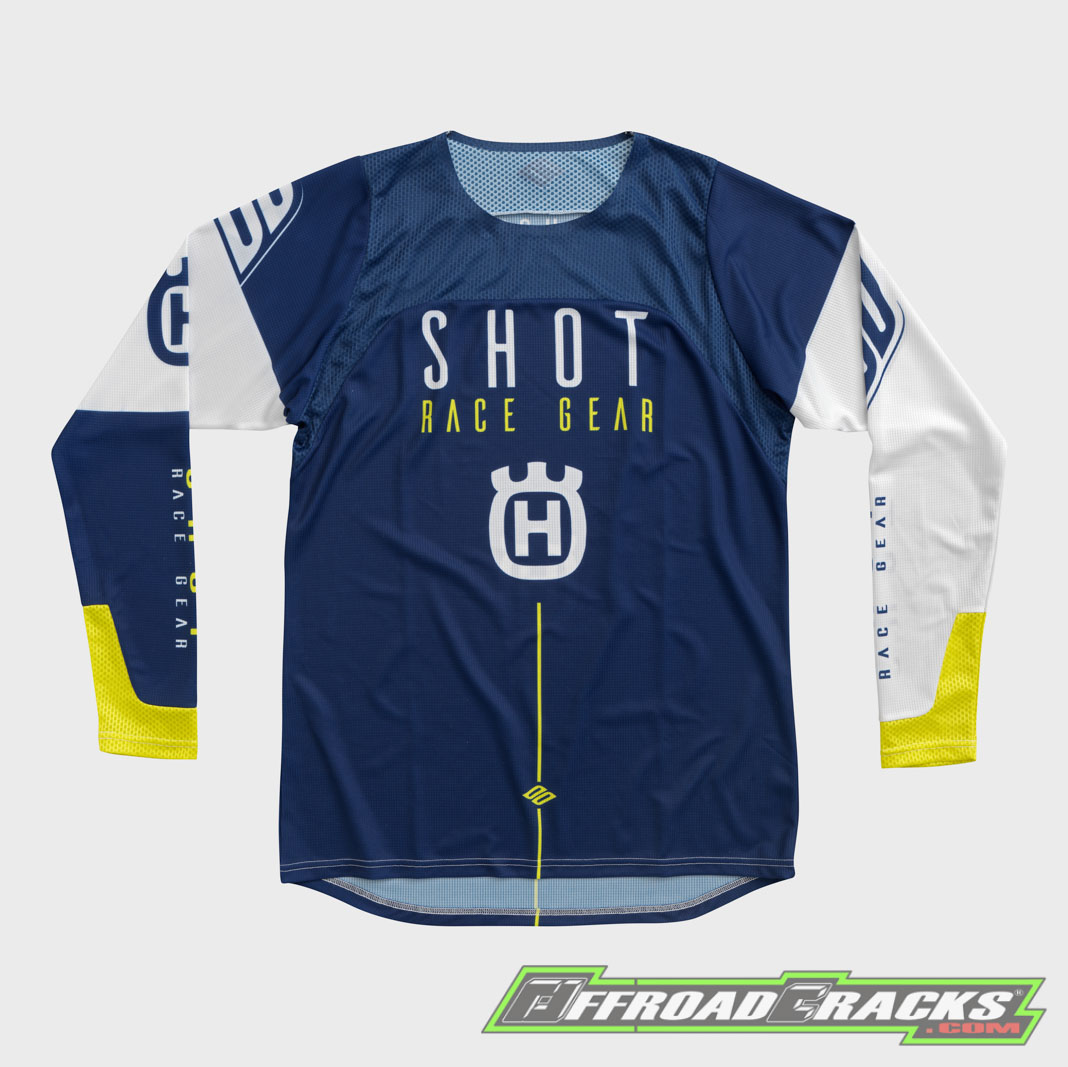 ---

TE 300i JARVIS EDITION MODEL YEAR 2020 
Graham Jarvis is the King of Hard Enduro. Despite his mature 44 years of age, the wise veteran shows no signs of slowing down. He has conquered the toughest terrain in the world's most prestigious events, securing the win at Red Bull Romaniacs six times, Erzberg Rodeo Red Bull Hare Scramble five times, and Hells Gate five times. Flowing through technical terrain with unparalleled skill, the former trials champion has certainly influenced the way others approach the sport. A fitting tribute to the legend, the new TE 300i JARVIS EDITION is the perfect machine to explore new ground and go where few have gone before. The trusted 2-stroke is exceedingly simple to manage. Combined with electronic fuel injection, smooth power delivery and an extremely nimble chassis, this limited edition TE 300i delivers class-leading performance to match its official Rockstar Energy Husqvarna Factory Racing graphics.
Technical highlights TE 300i JARVIS EDITION
Rockstar Energy Husqvarna Factory Racing graphics
Black frame
Blue CNC machined triple clamps
Black seat cover with additional ribs
Supersprox blue rear sprocket
Front disc protector
Blue chain guide
Grey ODI grips
TE 300i JARVIS EDITION – CLOTHING
Ensuring maximum protection while riding the toughest race tracks, HUSQVARNA MOTORCYCLES' REPLICA FLASH COLLECTION 2019 BY SHOT is specifically developed for the brand by the French clothing specialist. A high-tech, functional three-item set of premium offroad riding gear, that not only performs in any extreme enduro terrain but also gives Husqvarna Motorcycles fans the complete factory look by replicating the official clothing worn by Graham Jarvis and the Rockstar Energy Husqvarna Factory Racing Enduro team.
FACTORY REPLICA SHIRT
Optimised to keep racers cool and looking like their Rockstar Energy Husqvarna heroes, the FACTORY REPLICA SHIRT features breathable PE fabric and an intelligent material mix for maximum moisture transport away from a rider's skin. Lightweight and well-ventilated this shirt is made from numerous fabric panels for optimum comfort.
FACTORY REPLICA PANTS
Designed to perform on any given race track, the FACTORY REPLICA PANTS ensure high levels of breathability, flexibility and protection. Delivering durability and ideal fit, mesh panels ensure optimum ventilation while the inner-knee area is protected by heatproof and abrasion-resistant leather reinforcement. Enhancing the overall comfort, elasticated panels in the calf areas guarantee maximum support on every ride.
FACTORY REPLICA GLOVES
Keeping weight to a minimum, the FACTORY REPLICA GLOVES are designed to work hard and deliver optimum ventilation and protection, thanks to perforations as well as reinforcements on critical areas.  Made from hardwearing microfibre fabric, UV-resistant and fade-proof sublimation printing ensures great design together with high levels of comfort.
TE 300i JARVIS EDITION – ACCESSORIES
The TE 300i JARVIS EDITION is a thoroughbred competition machine built to take on the toughest enduro terrain. Husqvarna Motorcycles offer a long list of premium parts, specifically designed and manufactured to further upgrade the performance, increase protection, improve aesthetics and that can easily be mounted on theses limited-edition bikes.
FMF TITAN POWERCORE 2.1 SILENCER
Manufactured from special high-grade, blue anodized titanium, the lightweight FMF TITAN POWERCORE 2.1 SILENCER lowers sound levels and delivers improved performance. Featuring a titanium silencer cap, it gives a richer exhaust note despite the low noise level.
BRAKE CALIPER SUPPORT WITH BRAKE DISC GUARD
Lighter and stiffer than the standard equivalent part, the BRAKE CALIPER SUPPORT WITH BRAKE DISC GUARD not only ensures robust rear brake disc protection but also improves brake performance and feel. CNC machined from the highest quality aluminium and finished with blue anodising.
FACTORY FRONT 1,6X21″ &REAR 2,15X18″ WHEELS
Lightweight and strong, the new FACTORY WHEELS are identical to those used by Rockstar Energy Husqvarna Factory Racing riders when tackling the world's toughest events.Featuring anodised D.I.D DirtStar rims, they combine maximum weight savings with the ideal rigidity and flexibility needed for offroad riding. The front wheel is sized at 1.6 x 21'' with a 22 mm axle fitment, while the rear wheel is 2.15×18'' for a 20 mm axle.
SUPPORTING STRAP
Ensuring an often-needed connection point at the front of the motorcycle, the SUPPORTING STRAP is an essential extreme enduro preparation item. Made from high-strength nylon the strap fits around the front forks, quickly and easily.
REAR BRAKE SAFETY WIRE
Simple to fit and offering effective protection, the REAR BRAKE SAFETY WIRE significantly reduces the chances of damage being caused to the rear brake pedal by sticks, stones and mud.
RADIATOR FAN
Essential in extreme conditions, the RADIATOR FAN ensures more air, better cooling and maximum engine performance while the digital control allows riders to adjust the switch-on temperature to the present conditions. The current temperature can easily be verified at any time.
Quelle / Source: Husqvarna