7. Etappe: Spiel, Satz und Sieg! Oder so ähnlich könnte man die gestartete Aufholjag von IVECO bezeichnen! Gerard de Rooy holt auf seinem Iveco den Etappensieg und verkürzt seinen Abstand auf Nikoalev um 30 Minuten. Viazovich (MAZ) holt sich den zweiten Platz bei dieser Etappe und hält damit den 7. Gesamtrang. Zudem erhielt er eine Stunde Strafzeit wegen eines nicht gefunden Wegpunktes.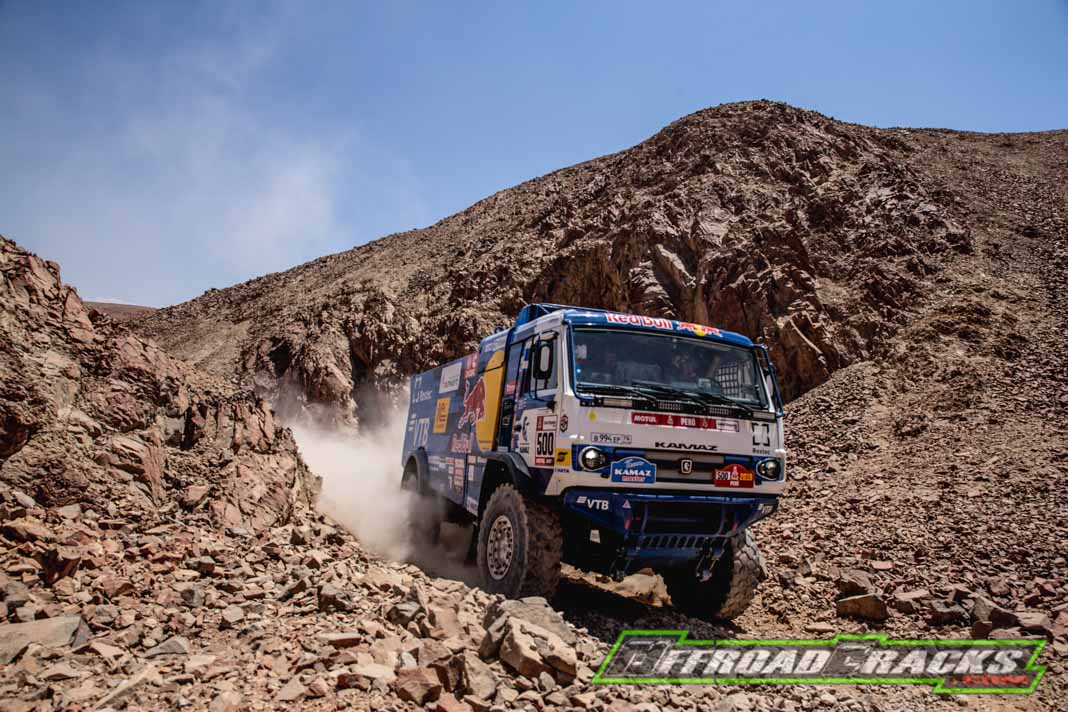 Red Bull Fahrer Eduard Nikolaev auf seinem Kamaz bei der Arbeit!
Somit heißt es: Kamaz auf Platz 1 und 2 – Iveco auf Platz 3 und 4. Gerade de Rooy muss sich anstrengen, will er dem Führenden noch auf die Pelle rücken. Denn dafür gilt es 1h15′ aufzuholen!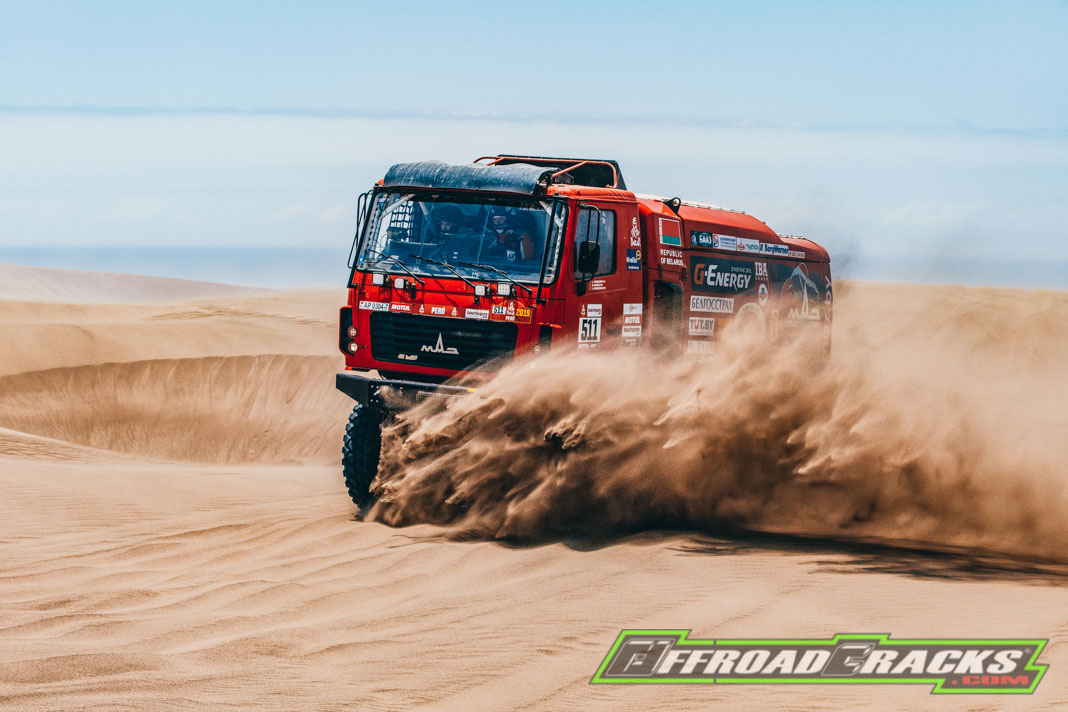 Auch in der LKW-Wertung werden es immer weniger. Mittlerweile sind nur noch 14 Fahrzeuge in der Gesamtwertung gelistet.
HINWEIS: Das Video ist noch deaktiviert, damit keine unerwünschte Datenübertragung zu Youtube stattfindet. Zur Aktivierung bitte auf das Vorschaubild/Video-Link klicken. Damit werden Daten übermittelt, zu deren Art, Umfang und Verwendungszweck wir keineAuskünfte geben können. NOTE: The video is still deactivated so that no unwanted data transfer to YouTube takes place. To activate, please click on the preview image / video link. This transmits data about the type, extent and purpose of which we cannot provide any information.
---
HINWEIS: Mit Anklicken des Videos stellen sie automatisch eine Verbindung zu Youtube/Google her, was einen ungewünschten personenbezogenen Datenaustausch mit sich bringen kann. Weitere Infos unter: www.google.de/privacy
---
GESAMTWERTUNG TRUCKS nach 7 von 10 Etappen
OFFROADCRACKS©Dakar OVERALL-WERTUNG nach der 7. Etappe 2019 - TRUCKS

Unten links im pdf weiter blättern…
Direktlink zur Tageswertung  nach insgesamt 7 von 10 Etappen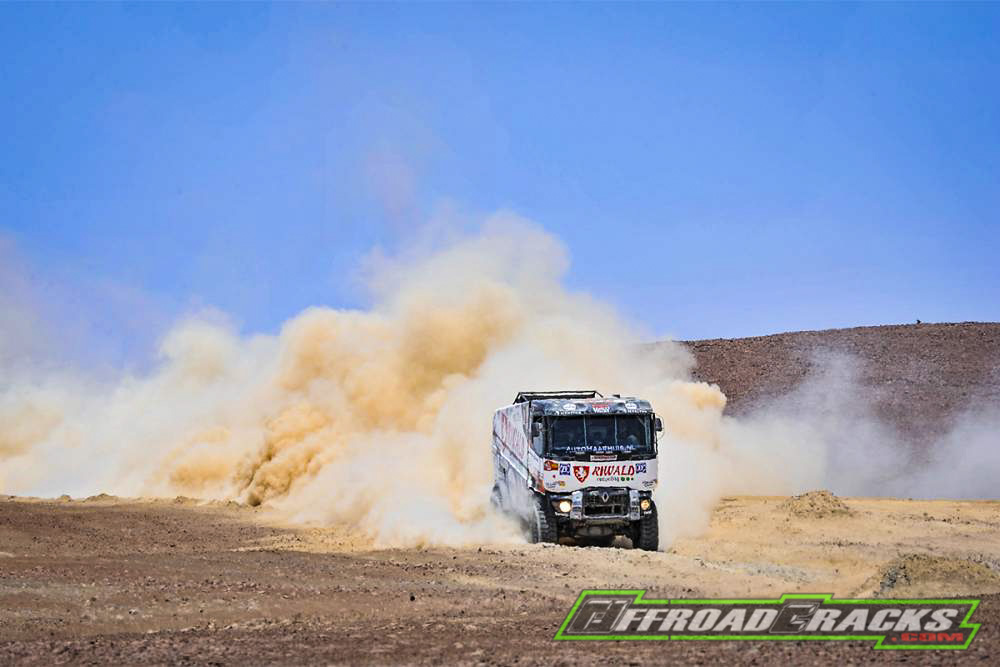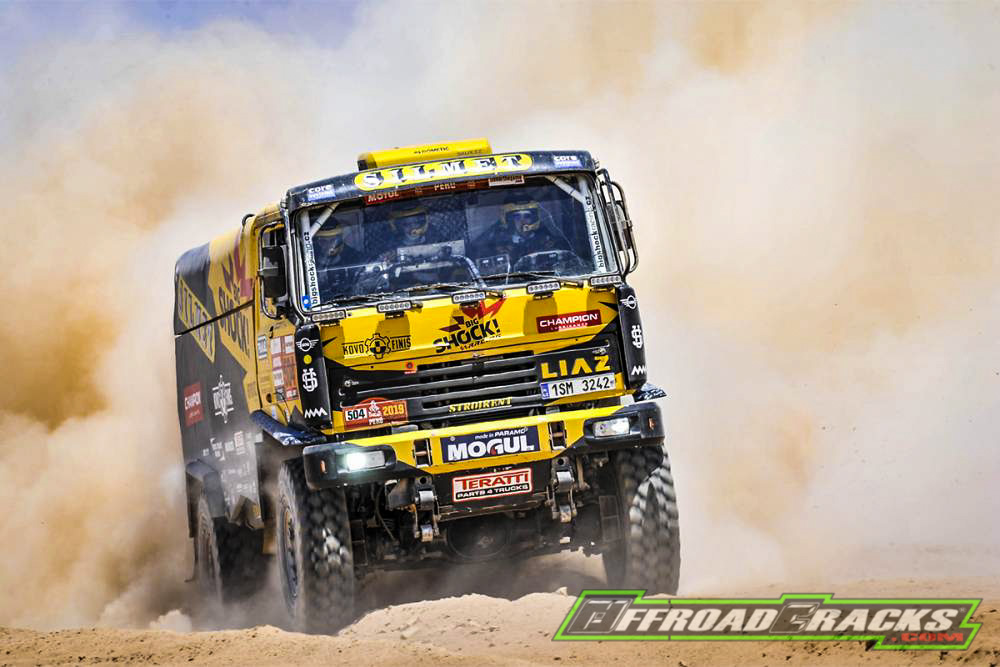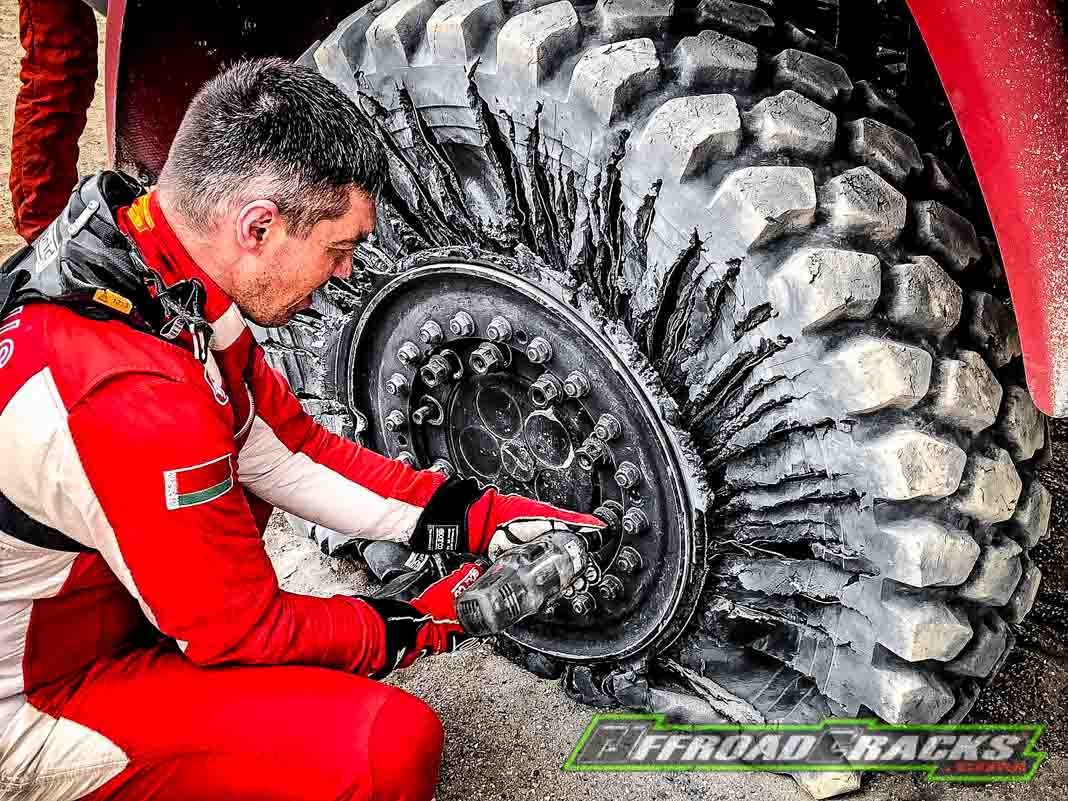 Das nennt man: "Reifen bis zum letzten genutzt! Die Profiltiefe wäre noch in Ordnung…"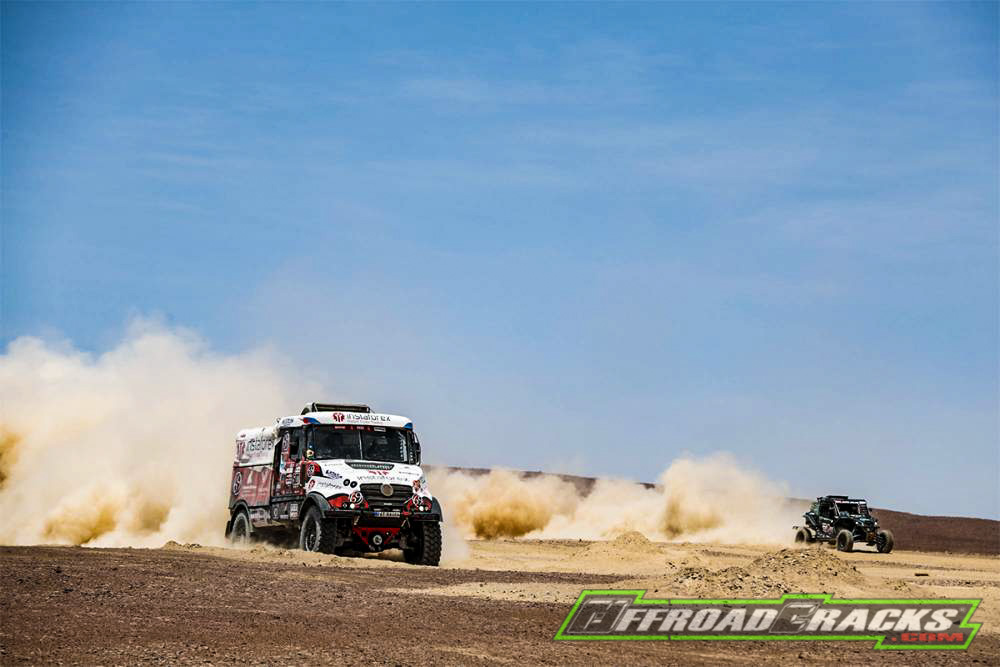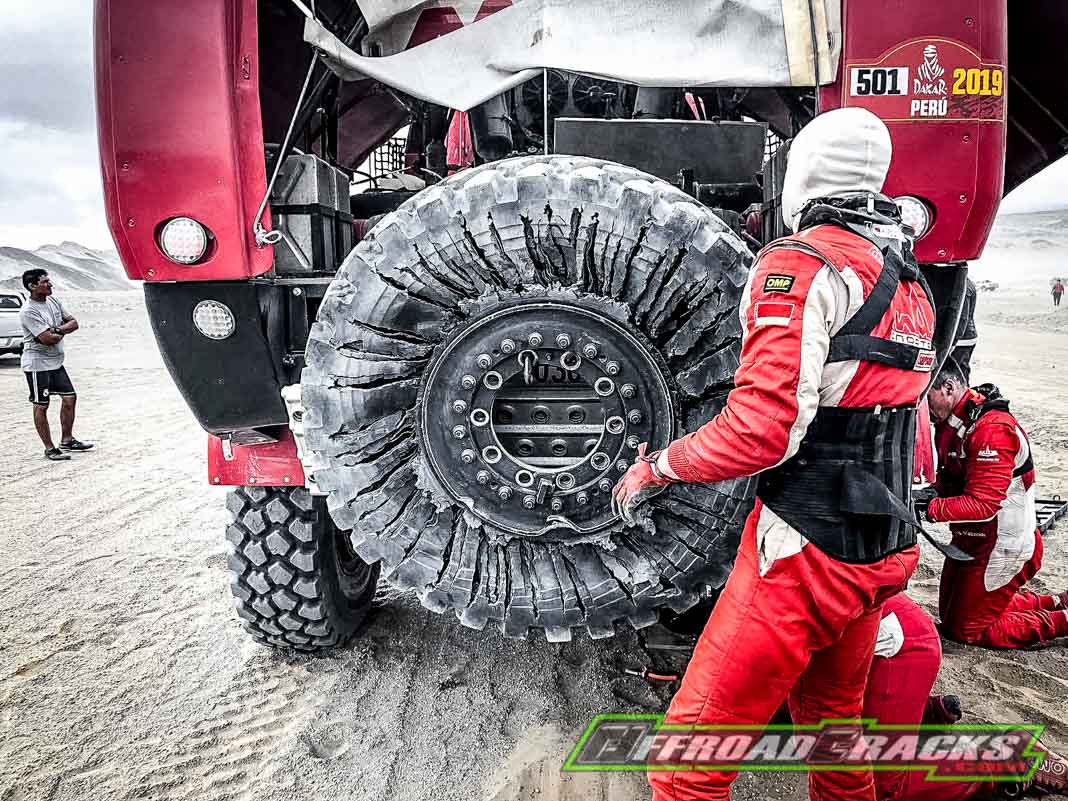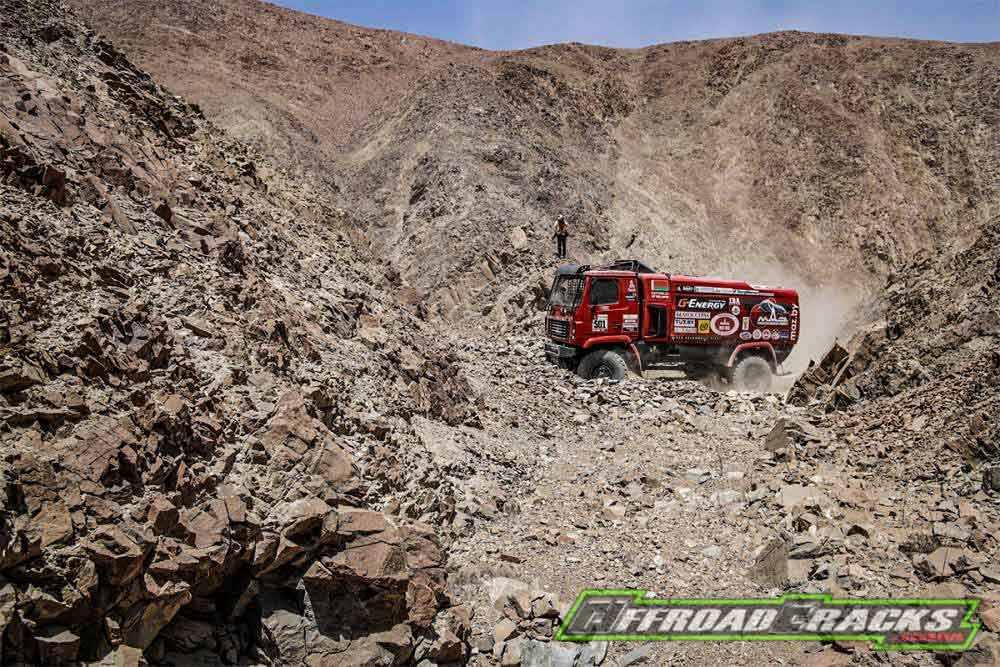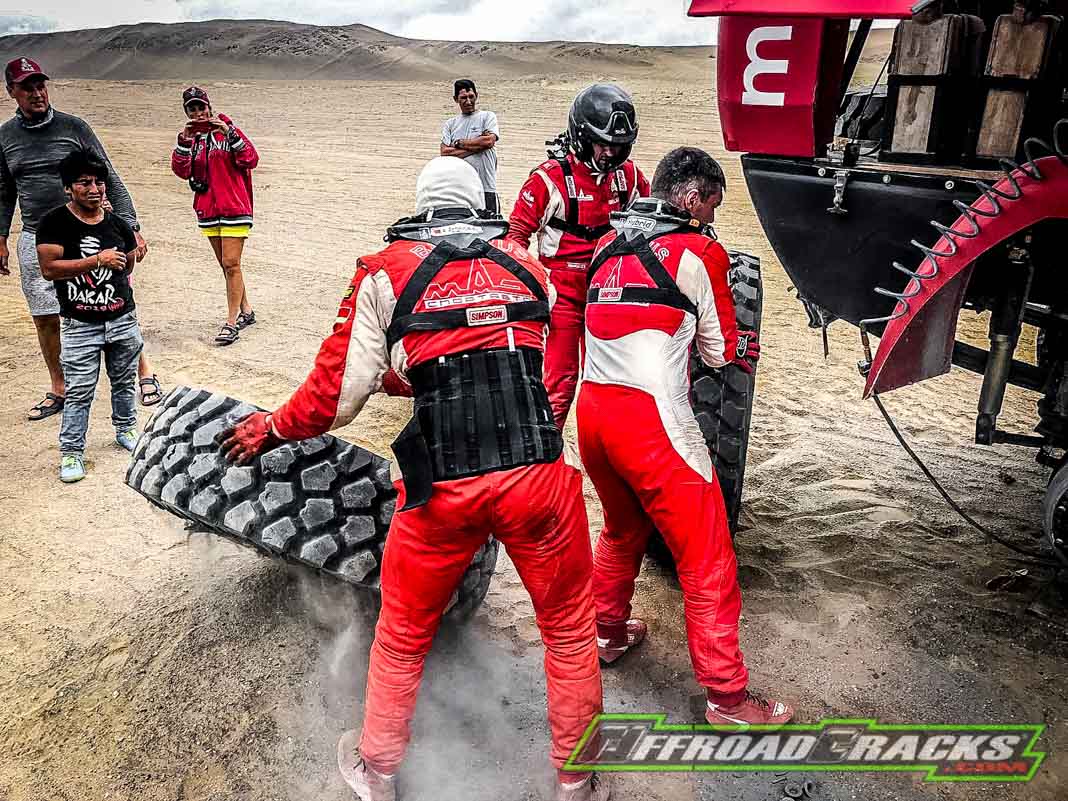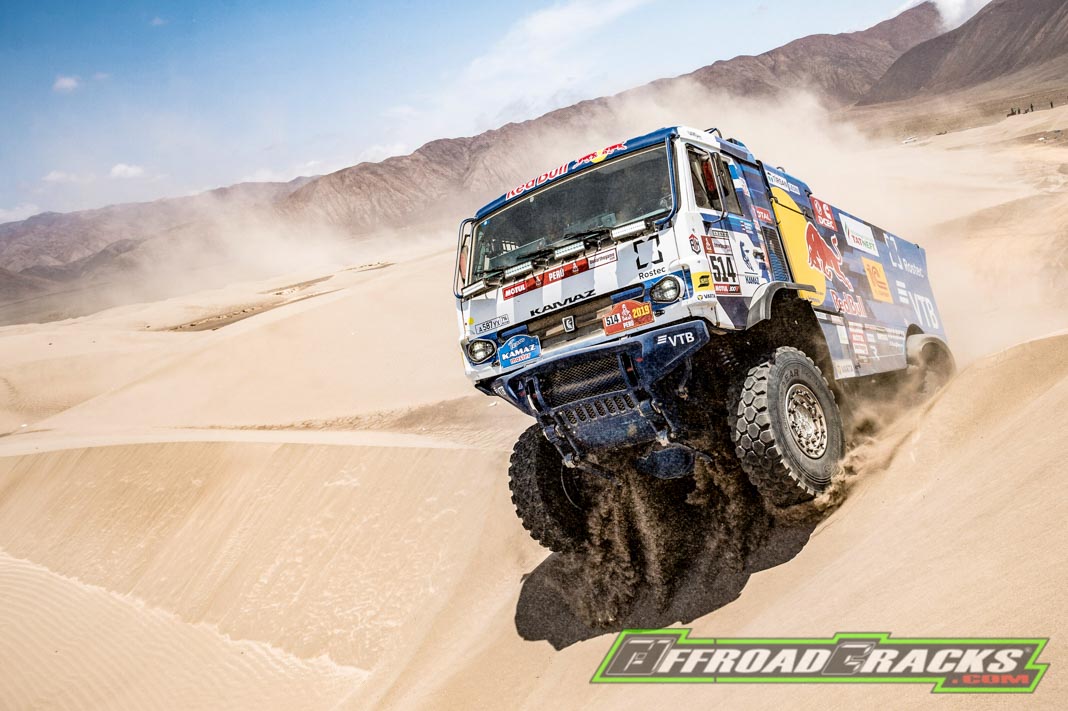 Red Full Fahrer Dmitry Stonikov ist der Verlierer des Tages mit 1h25′ hinter DeRooy
Bilder: Red Bull, Dakar, A.S.O, Kamaz, DeRooy