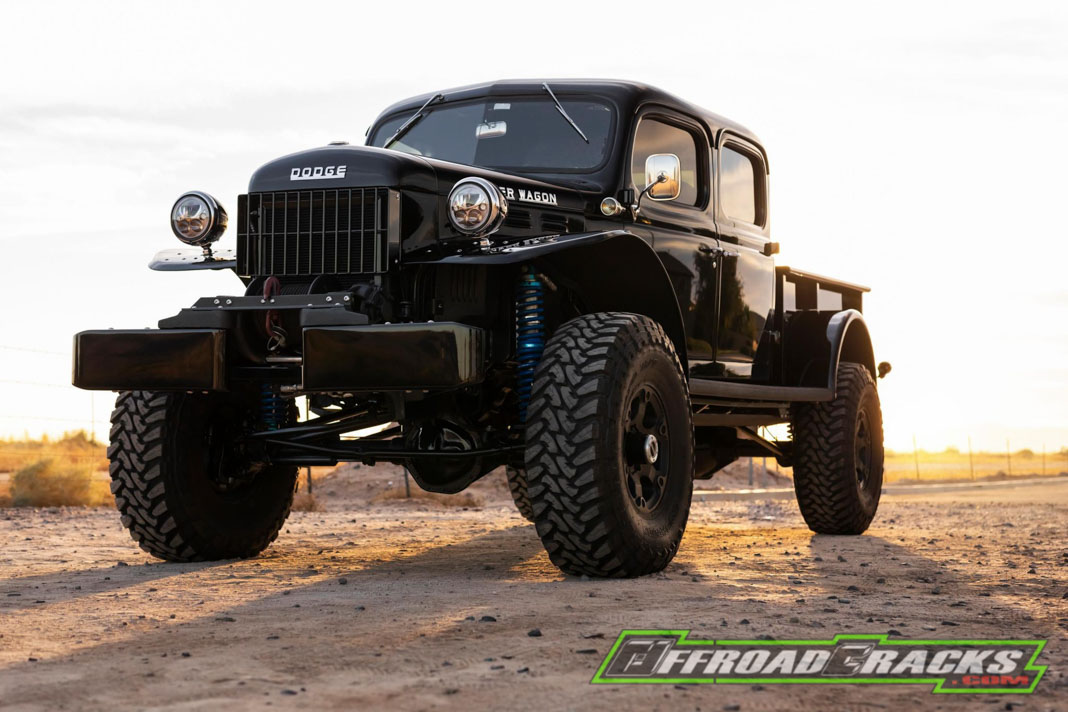 Wenn du den Truck findest, den du schon immer haben wolltest hast du dafür stets gespart um ihn in deine Garage zu holen! Dafür opferst du dein hart verdientes Geld und hoffst, dass er baldmöglichst auf deinem PKW-Anhänger für den Transport nach Hause steht. Nun, für jemanden der genau diesen Traum hatte belief sich dieses hart verdiente Geld auf satte 405.000 Dollar. Wir haben auf einer Auktion einen richtig coolen Power Wagon mit Diesel-Aggregat gefunden, den wir euch nicht vorenthalten wollten. Ist er das Geld wert? Das müssen nun ihr entscheiden.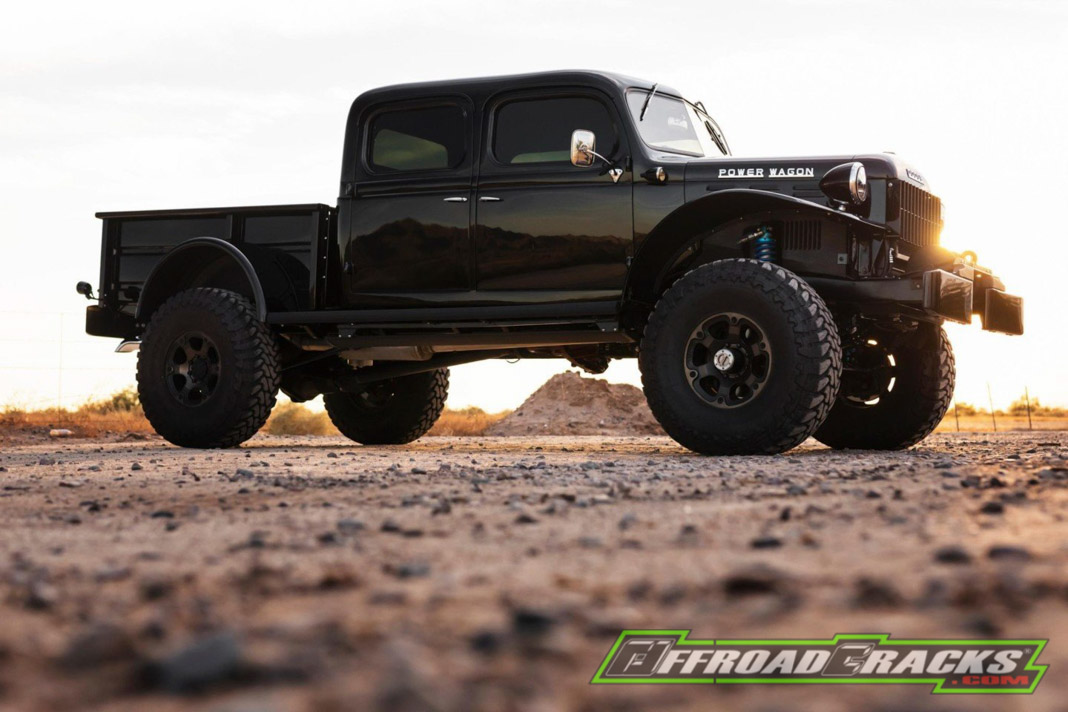 Seit 1949 ist dieser alte Power Wagon schon unterwegs, aber erst 2017 bekam er diesen außergewöhnlichen Feinschliff. Überholt und modifiziert von Desert Power Wagons  in Scottsdale,  ließen man kein einziges Bauteil unberührt. Man verlängerten die Kabine und bauten zusätzliche Türen ein, kleideten die Ladefläche mit Holz aus, lackierten den Truck in einer exzellent aussehenden schwarzen Farbe, polsterten den Innenraum neu, bauten einen 5,9-Liter-Cummins-Motor und das 48RE-Automatikgetriebe ein und reparierten das NP271-Verteilergetriebe mit zwei Untersetzungen.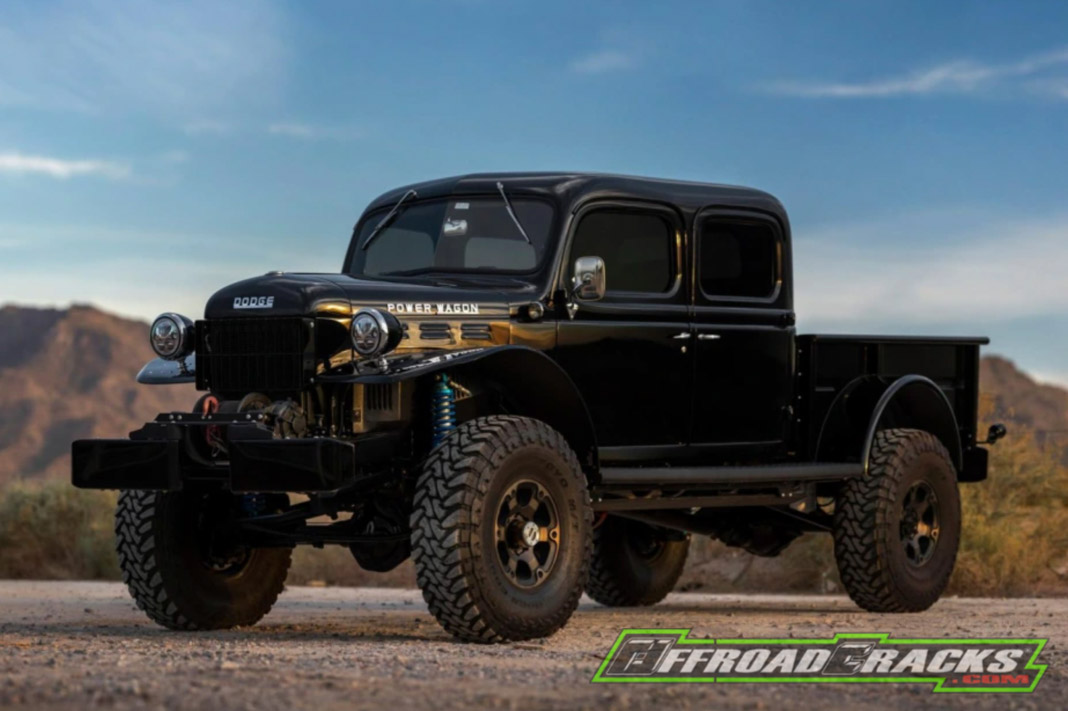 Dabei blieb es jedoch nicht. Der Power Wagon ist mit einer Braden-Frontwinde, King-Gewindestoßdämpfern und Fuel Beast-Rädern ausgestattet, die mit 40-Zoll-Monsterreifen bestückt wurden. Im Inneren wird der neue Besitzer komfortabel mit einer Vintage Air-Klimaanlage, einem Pioneer-Soundsystem mit Navigation sowie Seiten- und Rückfahrkameras verwöhnt.
Dieser Truck bietet einen superaggressiven Look und das liegt an der äußert glatten Lackierung und diesen schönen 17-Zoll-Fuel-Rädern. Die mit Bronze akzentuierten Räder, die mit den Open Country M/T-Reifen von Toyo Tyres bestückt sind, sehen bei diesem Fotoshooting großartig aus.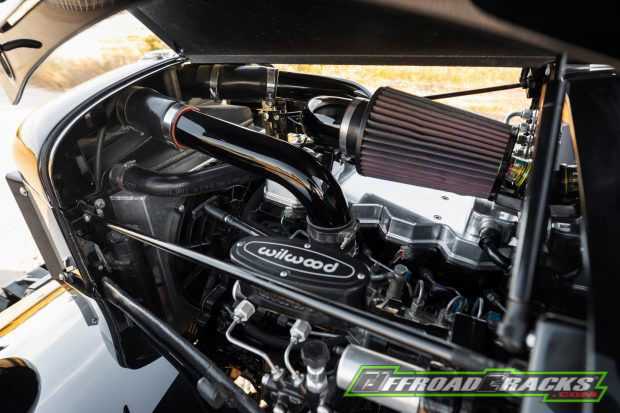 Unter der Haube glänzt der umgebaute 5,9-Liter-Cummins-Motor. Der Motor wurde um 0,020 Zoll (0,51mm) aufgebohrt, erhielt eine polierte Kurbelwelle und einen frischen Turbolader, Kolben, Verteiler, Pumpen und Dichtungen.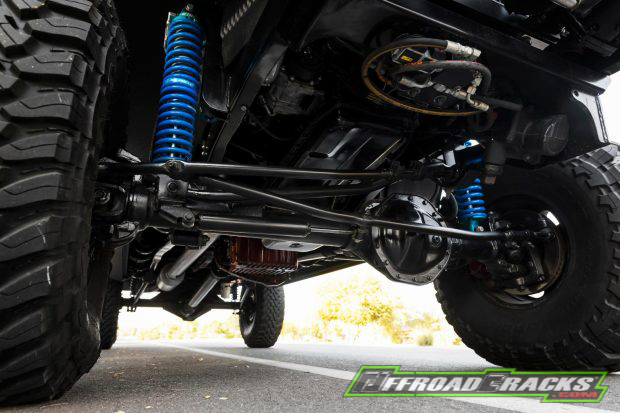 Mit einem Dana 60 vorne und einer American Axle hinten ist dieser mit 1:3,73 übersetzte Truck für jedes Gelände gerüstet. Wenn man eine vollständige Restaurierung wie diese durchführt, wird man wahrscheinlich eine Menge Schotter versenken. Wie viel? Es hängt wirklich nur davon ab, wie ausgefallen man es haben will. Es gibt billigere Optionen für Teile, man könnten die Dinge so lassen, wie sie sind, aber das ist bei diesem Truck nicht der Fall. Glaubst du, er ist die 405.000 Dollar wert, die er bei der Auktion eingebracht hat?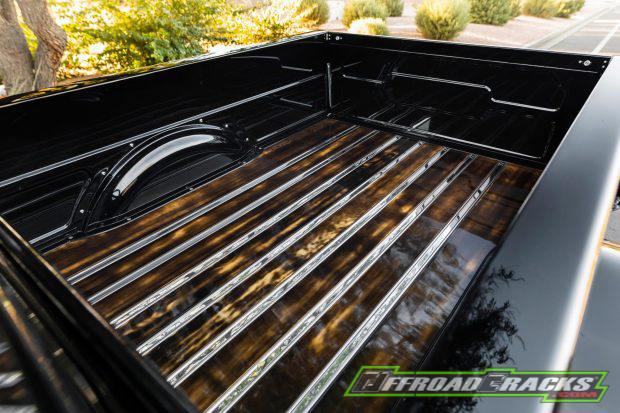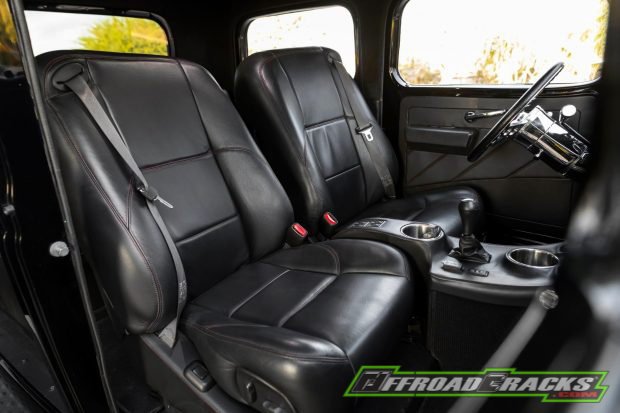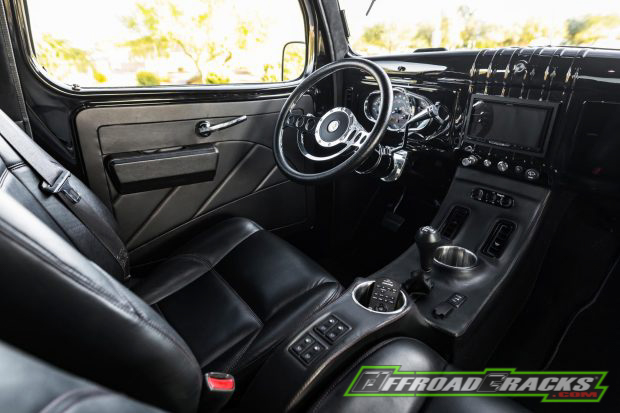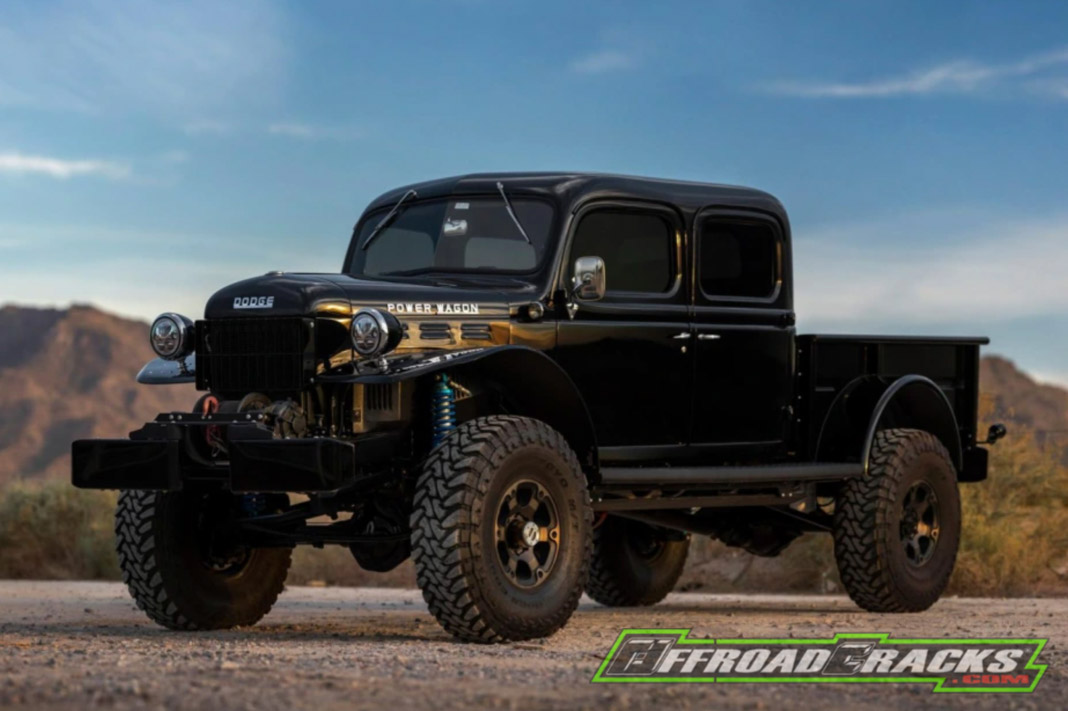 ---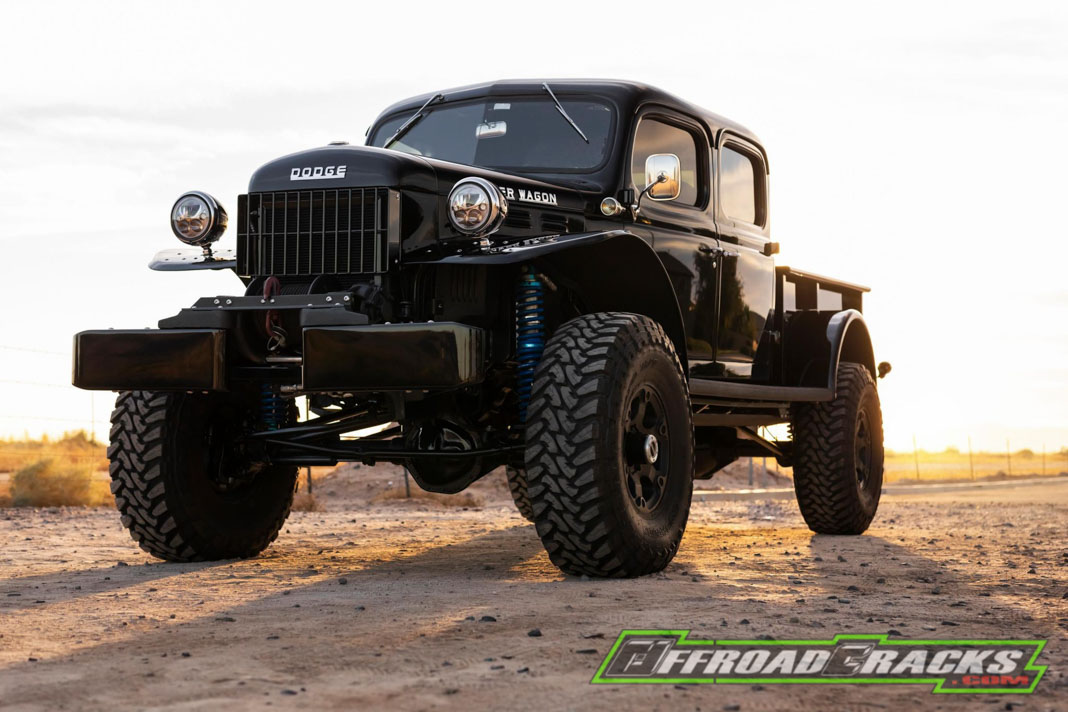 When you know, you know, right? When you find that truck you've always wanted, you've been saving up and you find it, bam! You unload your hard-earned money and you "Bring A Trailer". Well, for someone, that hard-earned money amounted to $405,000. We found a nasty diesel swap on Bring A Trailer's auction site and we just had to share. Was it worth the money? That is for you to decide.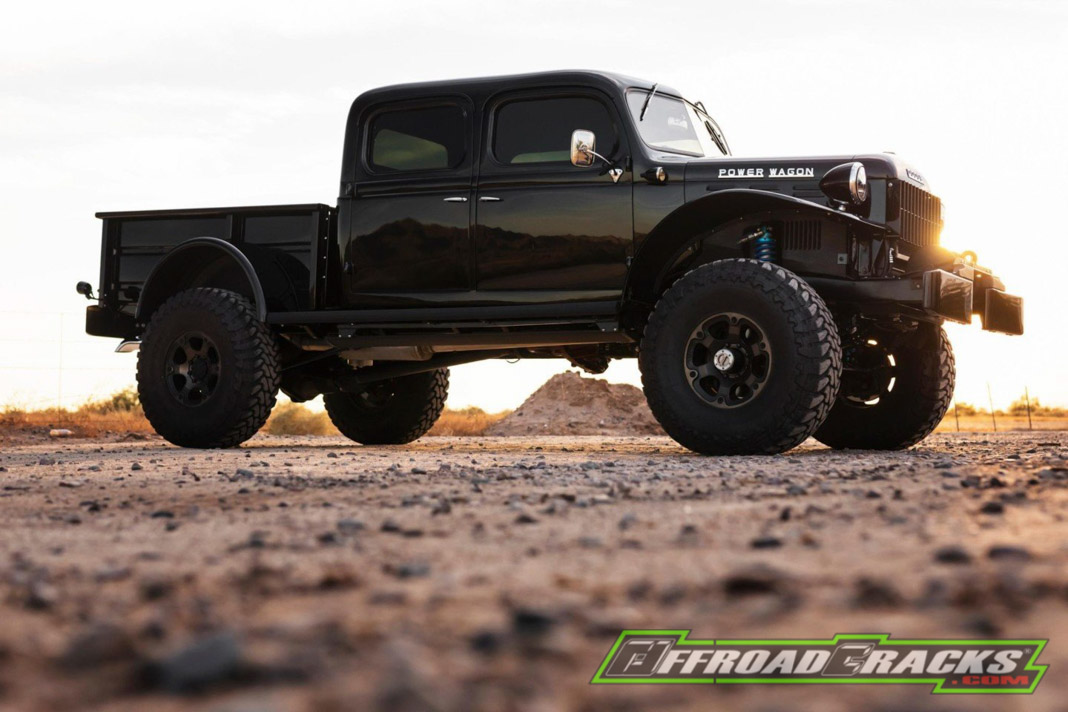 Since 1949, this ol' Power Wagon has been around the block, but it was in 2017 when it really turned a corner. Refurbished and modified by Desert Power Wagons LLC in Scottsdale, Arizona, they didn't leave a single piece of hardware untouched. They extended the cab and installed rear-hinged rear doors, they built a wood-lined bed floor, recovered the truck in a sick-looking black paint, reupholstered the interior, rebuilt the 5.9-liter Cummins engine and 48RE automatic transmission, and fixed up it's NP271 dual-range transfer case.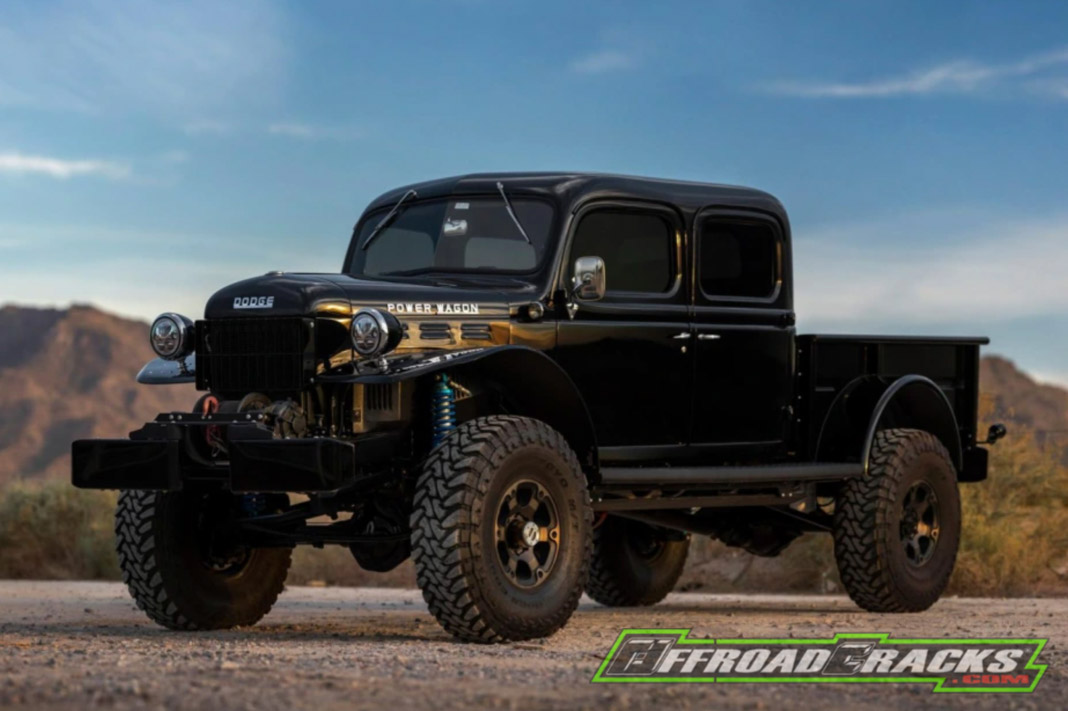 It didn't stop there, though. The Wagon was outfitted with a Braden front winch, King coil-over shocks, Fuel Beast wheels wrapped in monster 40-inch tires. On the inside, the new owner will drive comfortably with a Vintage Air climate control system, a Pioneer sound system with navigation, and side and rearview cameras.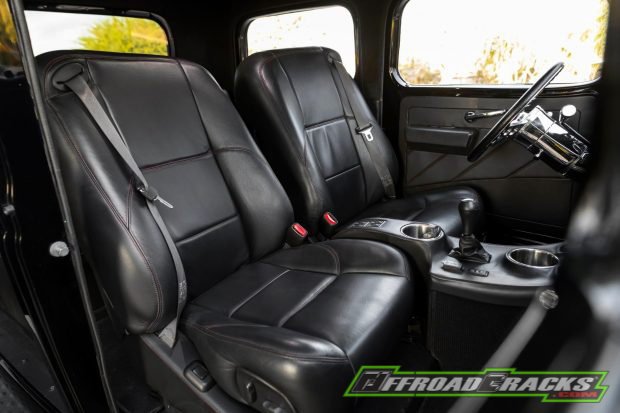 This truck offers a super-aggressive look and that is due to the slick paint job and these beautiful 17-inch Fuel wheels. The bronze accented wheels wrapped in Toyo Tires' Open Country M/T tires look great during this photoshoot.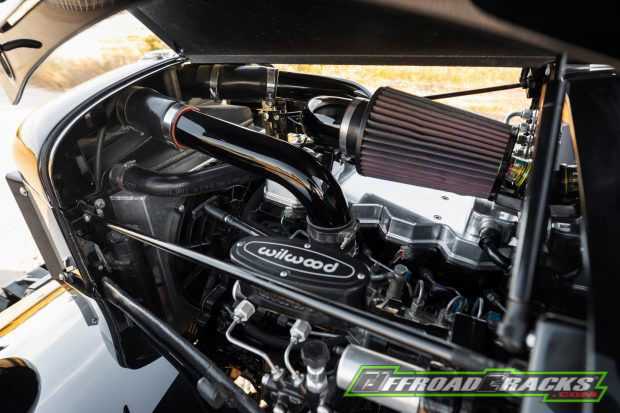 Under the hoods, the rebuilt 5.9-liter Cummins engine looks very tidy in there. All clean and leakless, the engine features a .020″ over bore, a polished crankshaft, and has a fresh turbocharger, pistons, manifolds, pumps, and seals.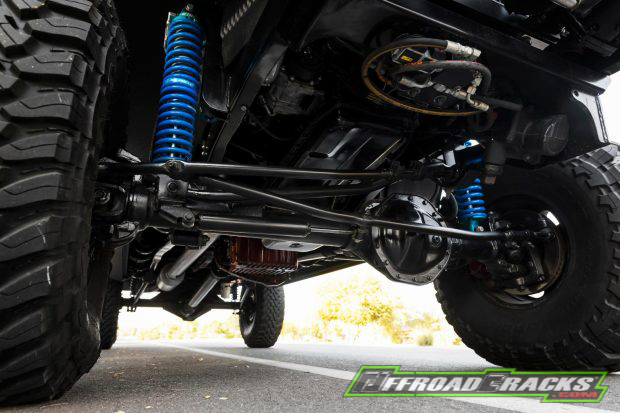 With a Dana 60 in the front and an American Axle in the rear, this 3.73 geared truck is ready for any terrain. If you're doing a full restoration like this, chances are you're going to sink some coin into it. How much? It really just depends on how crazy you want to get. There are cheaper options on parts, you could leave things as they are, but that isn't the case for this truck. Think it is worth the $405,000 it brought?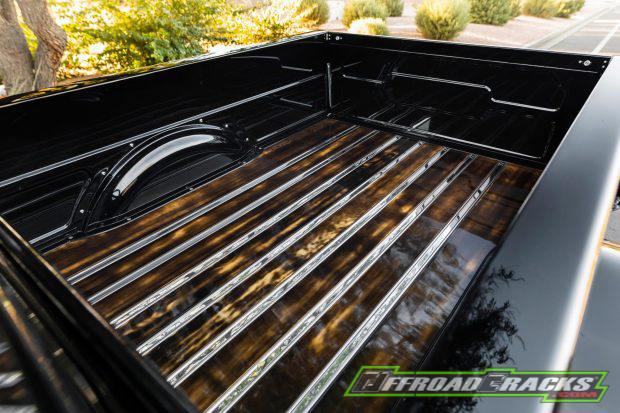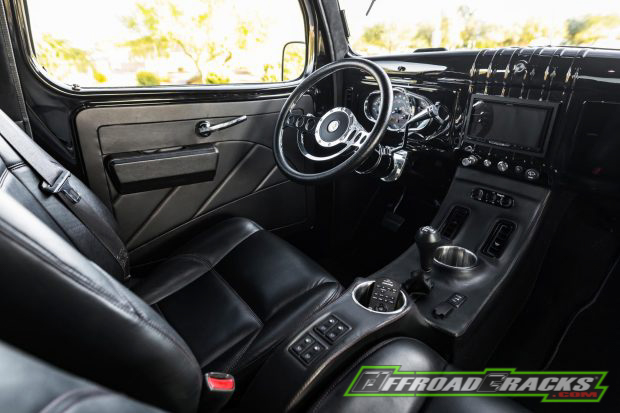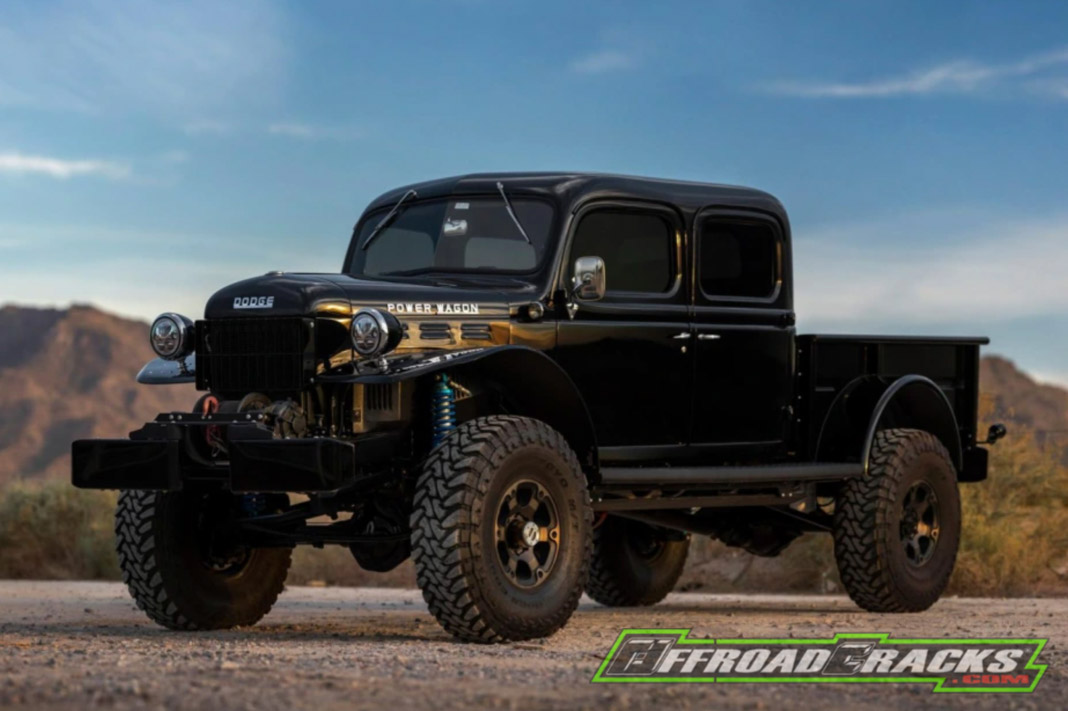 Quelle / Source: Offroad Extreme, Bring a Trailer