Yamaha Motor präsentiert mit der neuen WR450F Modelljahr 2021 folgende Attribute: Mehr Leistung, schärferes Handling und stärkere Bremsen! Für 2021 spricht man seitens des Herstellers von einer komplett neuen Entwicklung, die auf der neusten Generation der YZ450F von 2021 basiert.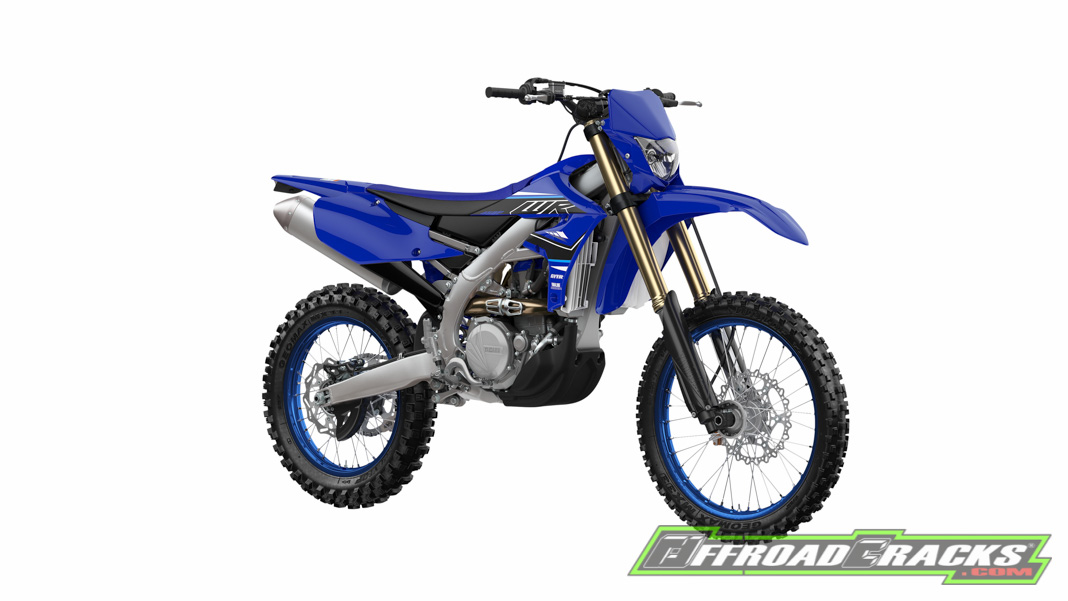 ALLE NEUERUNGEN 2021 – WR450F
Über den gesamten Drehzahlbereich höhere und besser kontrollierbare Motorleistung
Motorbasis ist das YZ450F-Herz aus 2021
WRF-Motor nun kompakter und leichter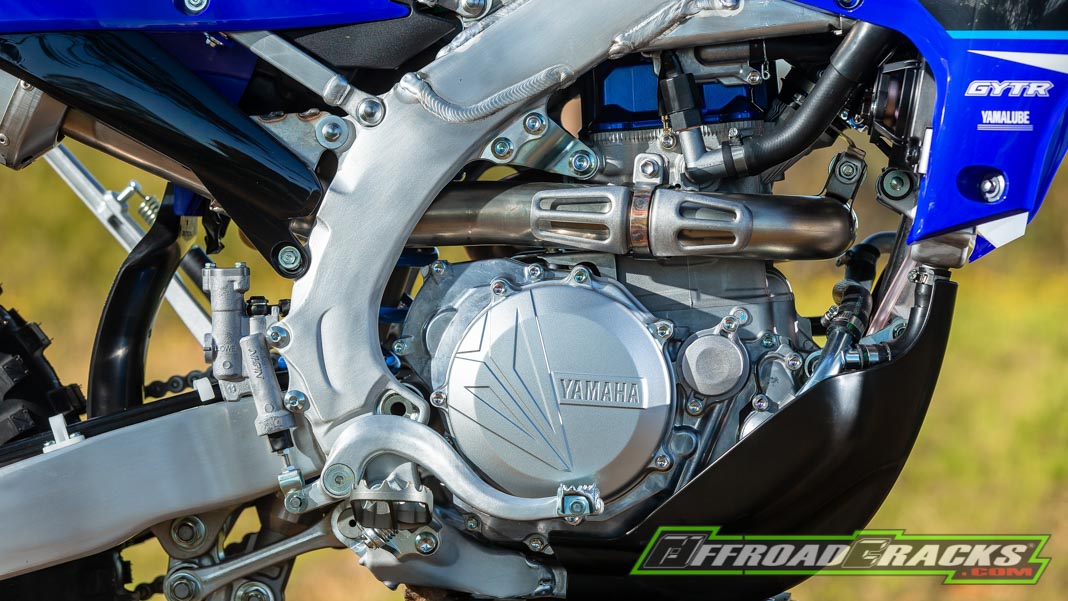 Leichter Zylinderkopf samt neuem Kolben-Design
Erhöhte Verdichtung von 12,8 (2020) auf 13 (2021)
Überarbeiteter Einlasskanal
Geänderte Winkel der Einlass- und Auslassventile von 21,5 auf 14,5 Grad
Konkaverer Brennraum für eine optimierte Verbrennung
Zylinderkopf: Dank zahlreicher Magnesium-Bauteile 310g Geschichtseinsparung
Kompaktere Positionierung der Nockenwellen zusammen mit der Kurbelwelle für ein kleineres Gesamtlayout
Optimierte Massenzentralisierung
Yamaha Power Tuner-App (Datenaufzeichnung, Systemdiagnose, Motorlaufzeit usw.)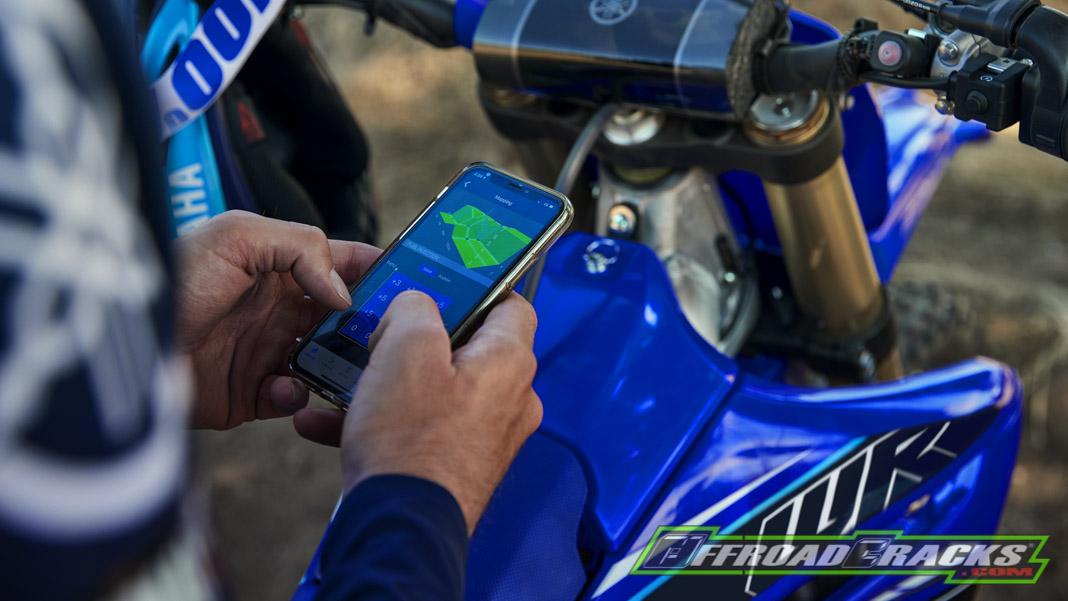 Mapping-Schalter während der Fahrt einsetzbar
Kompakter und leichter Elektrostarter
Hoch effizientes Mikuni-Kraftstoff-Einspritzsystem der YZ450F plus 44mm Drosselklappengehäuse
Neu designte Hochleistungskühler mit angepasster Position für eine maximale Kühlungseffizienz samt Elektro-Lüfter
Neuer leichter Aluminium-Rahmen mit dünneren Hauptholmen als bei der YZ450F zur Anpassung der Steifigkeit für den Enduro-Einsatz
Neue Motorhalterungen
Neue obere Gabelbrücke, Vorderradachse und Lenkerhalterungen mit veränderter Position (15mm nach vorn und 5mm nach unten)
Identische Kayaba-Gabel wie bei der YZ450F mit angepasstem Setup
Erhöhte Bremspower dank 25,4mm großer Bremskolben, um 25% gesteigerter Reibfläche und 270mm Bremsscheibe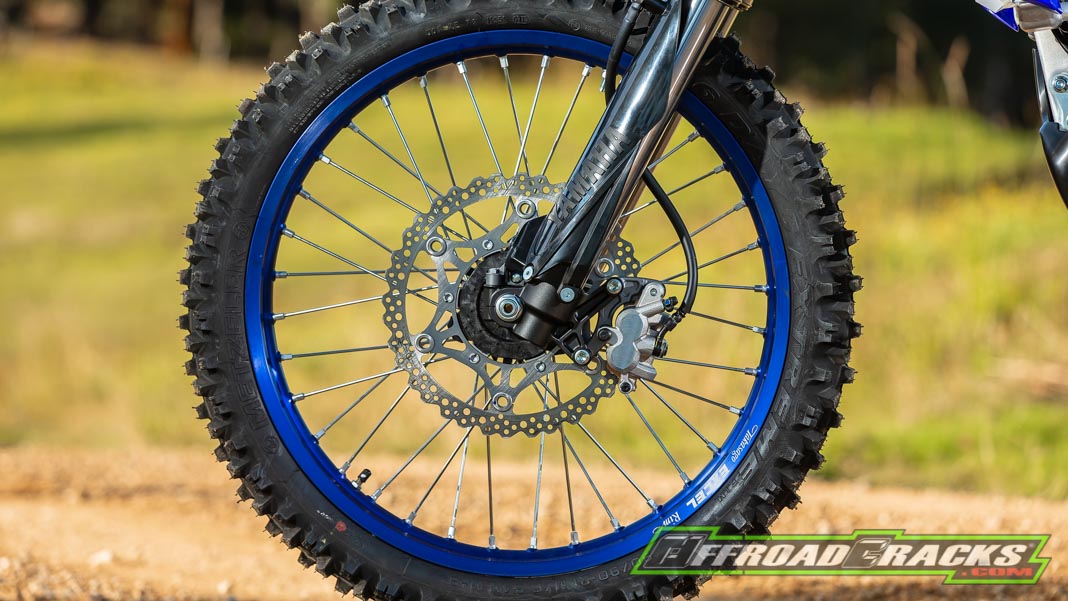 Neuer sportlicher Digital-Tacho: Kompakter und besser ablesbar mit integrierter  Kraftstoffanzeige
Fußrasten anstatt wie bisher aus Edelstahl nun aus Chrom-Molybdän: -70g
Neues einheitliches und Modell übergreifendes Icon-Blue-Farbschema ohne Weiß-Anteil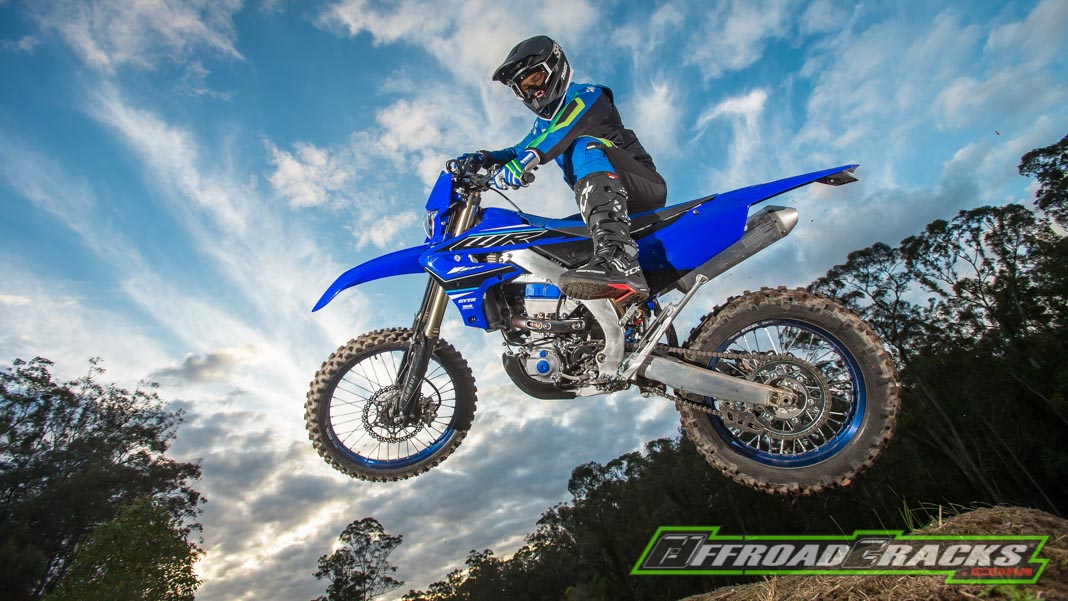 Verfügbarkeit
WR450F ab Oktober 2020
WR250F ab November 2020 – ist identisch zum 2020er Modell und geht unverändert ins neue Modelljahr 2021
Wir werden natürlich versuchen, baldmöglichst die neue WR450F 2021 auf Herz und Nieren zu prüfen!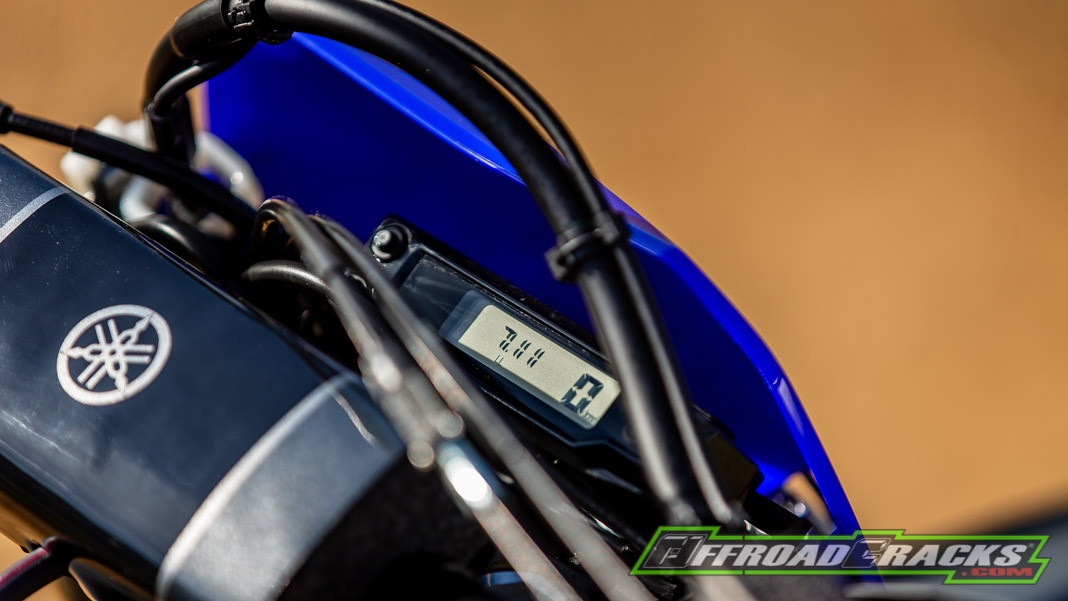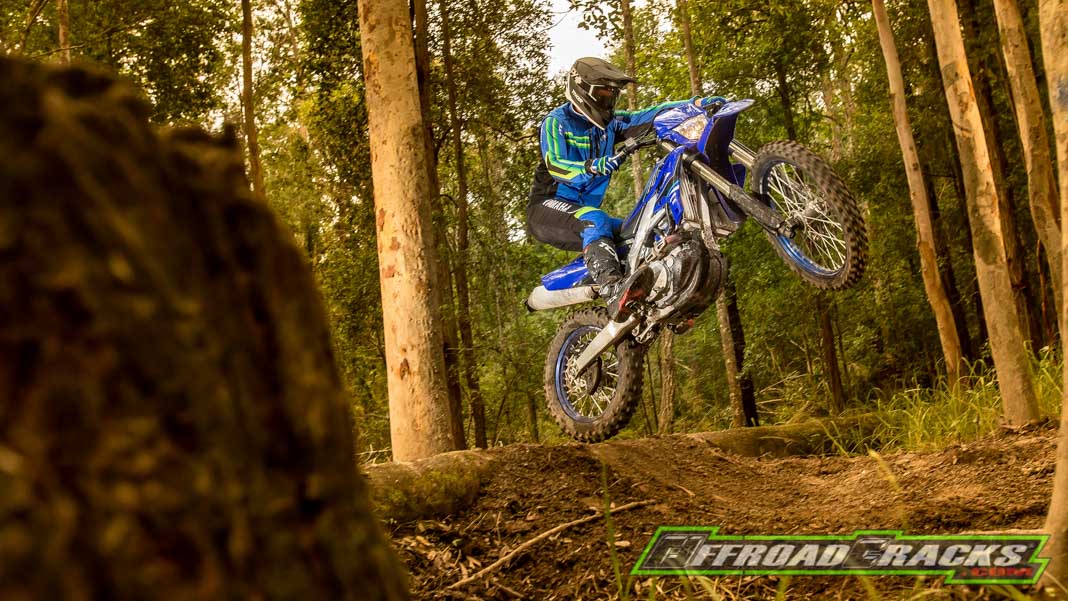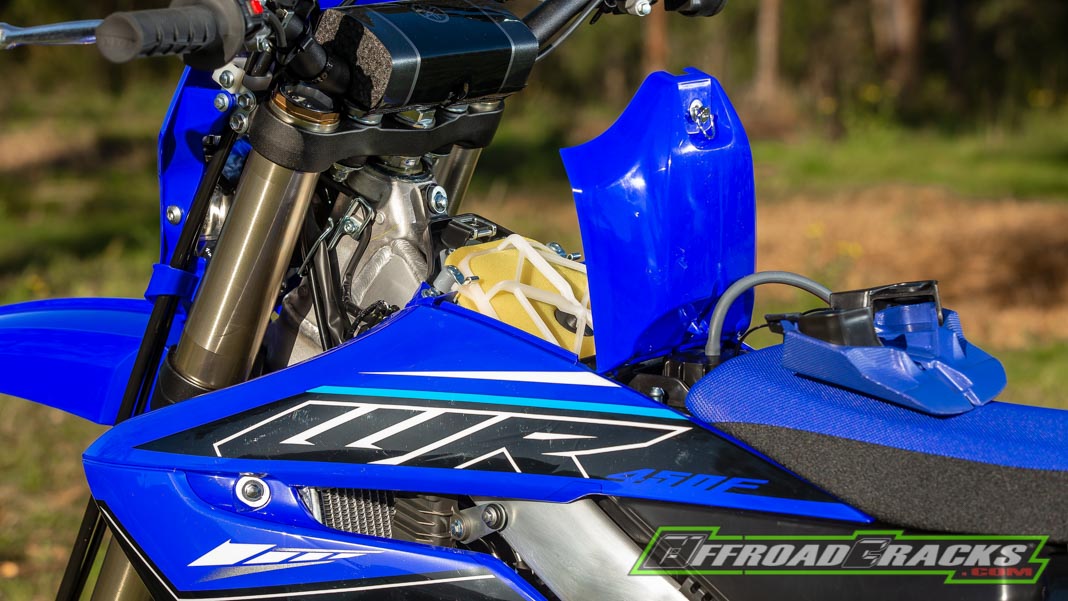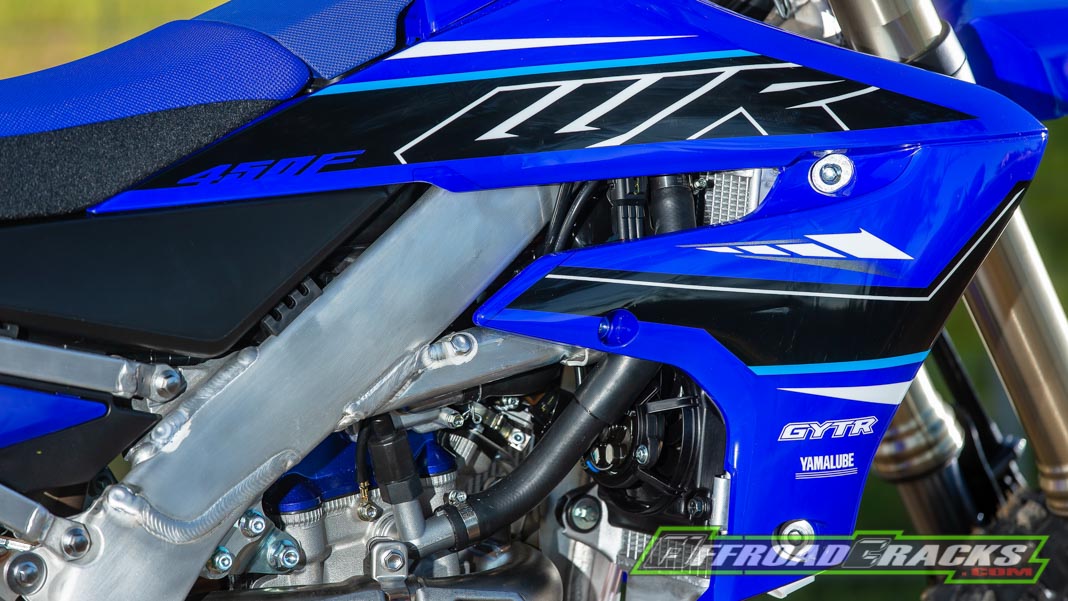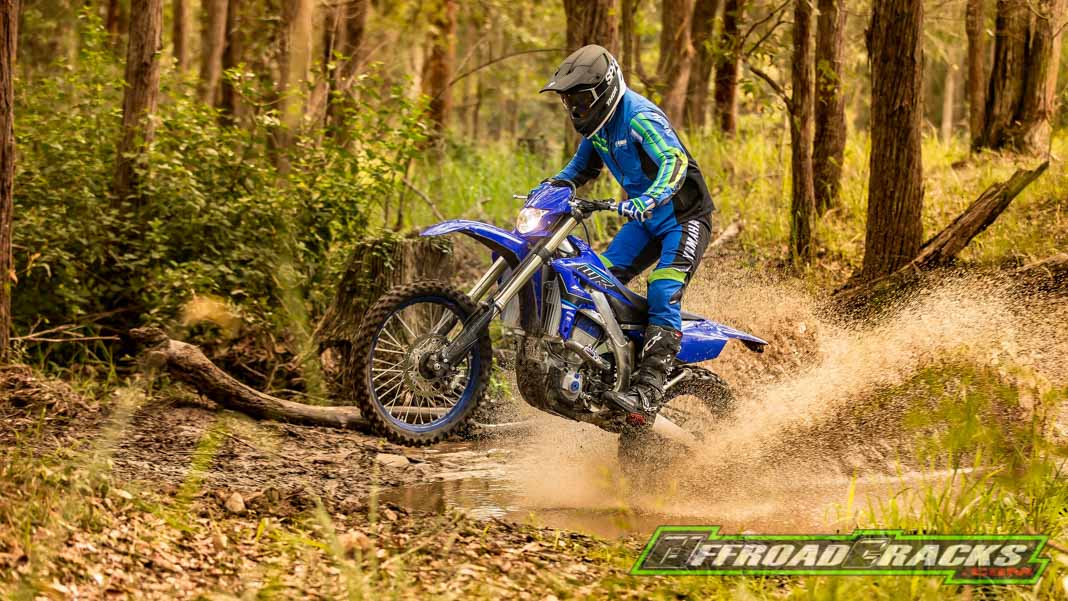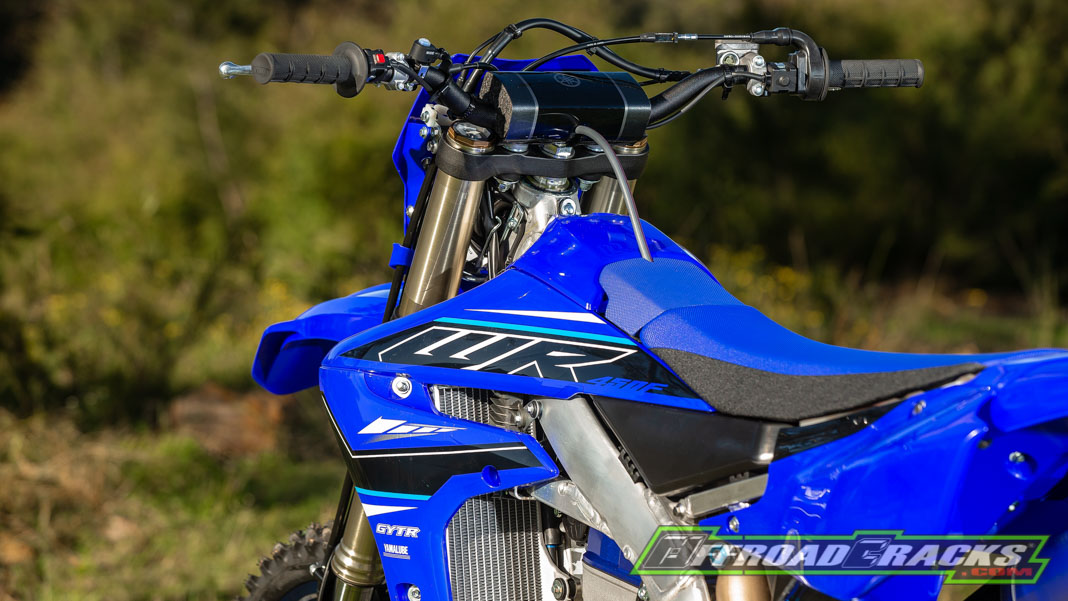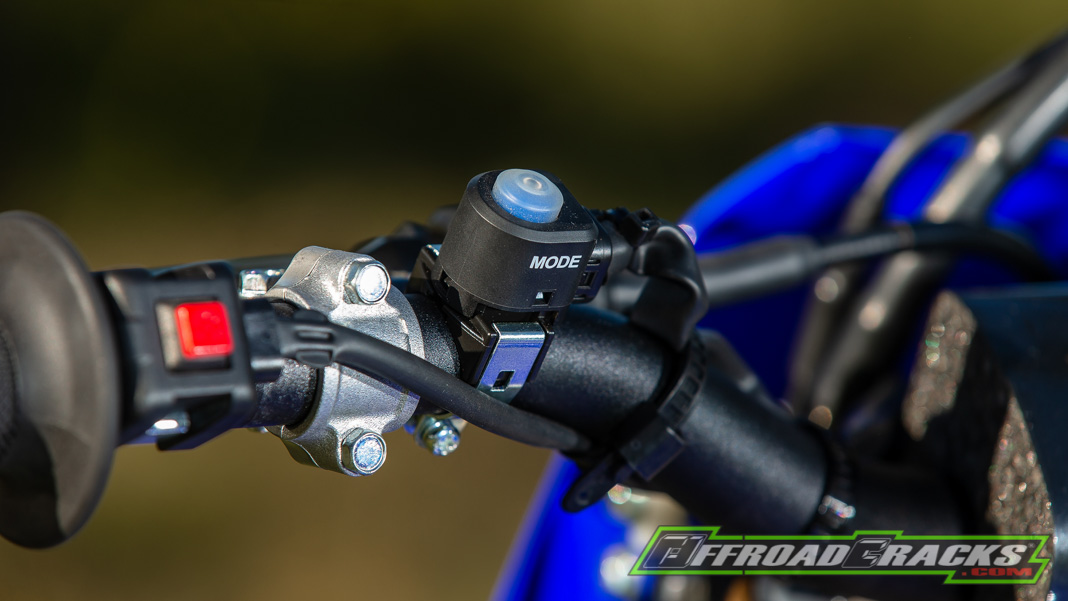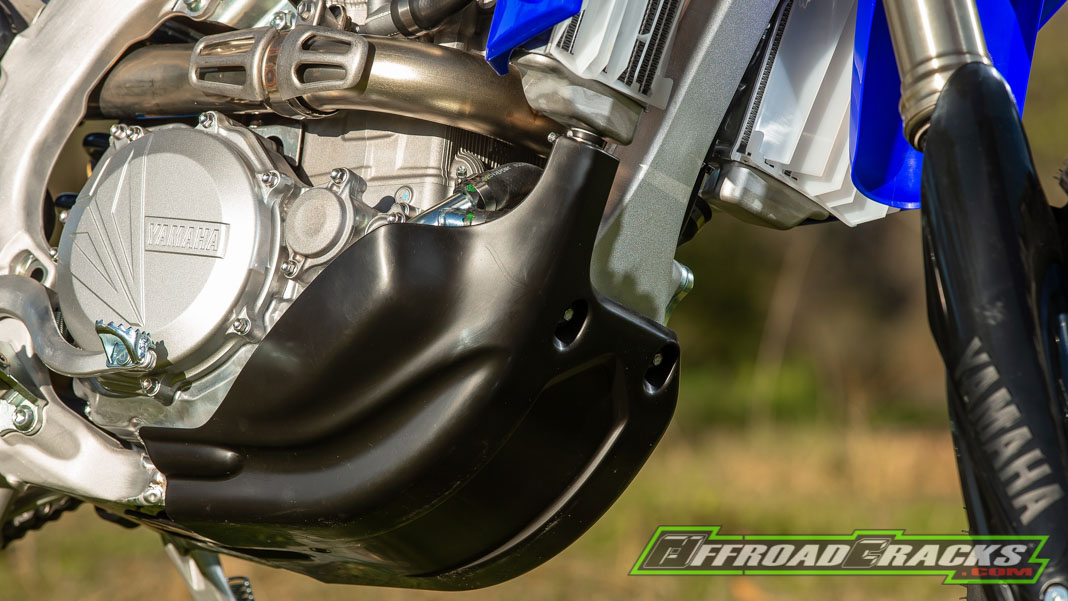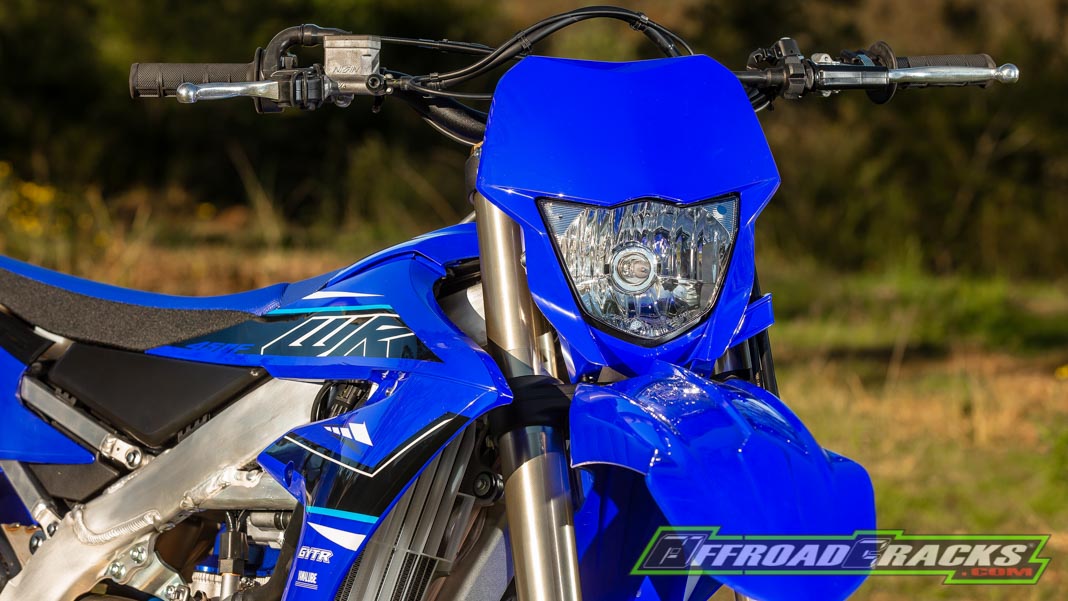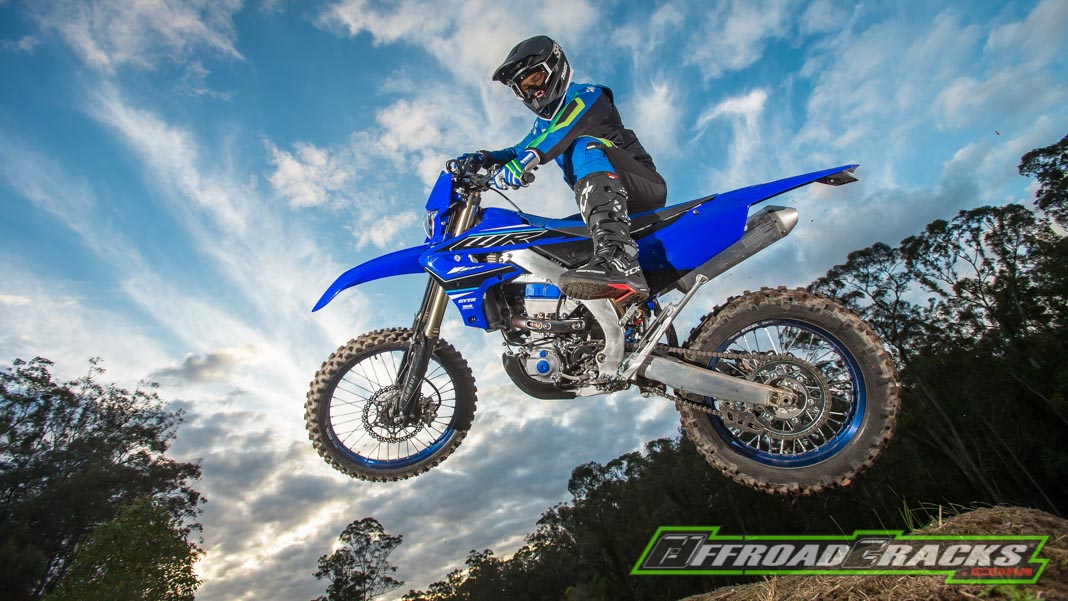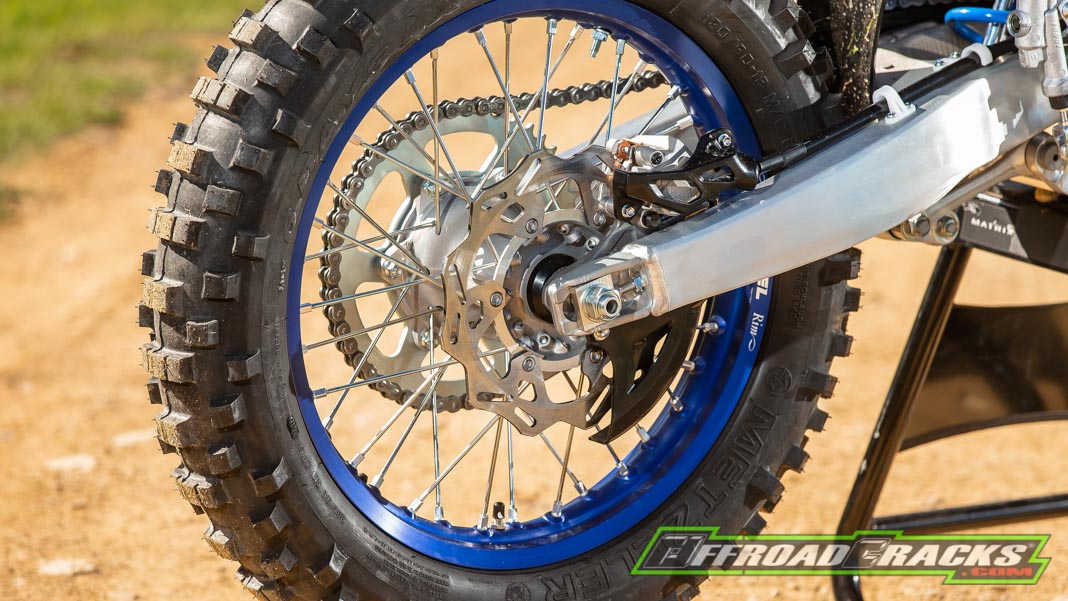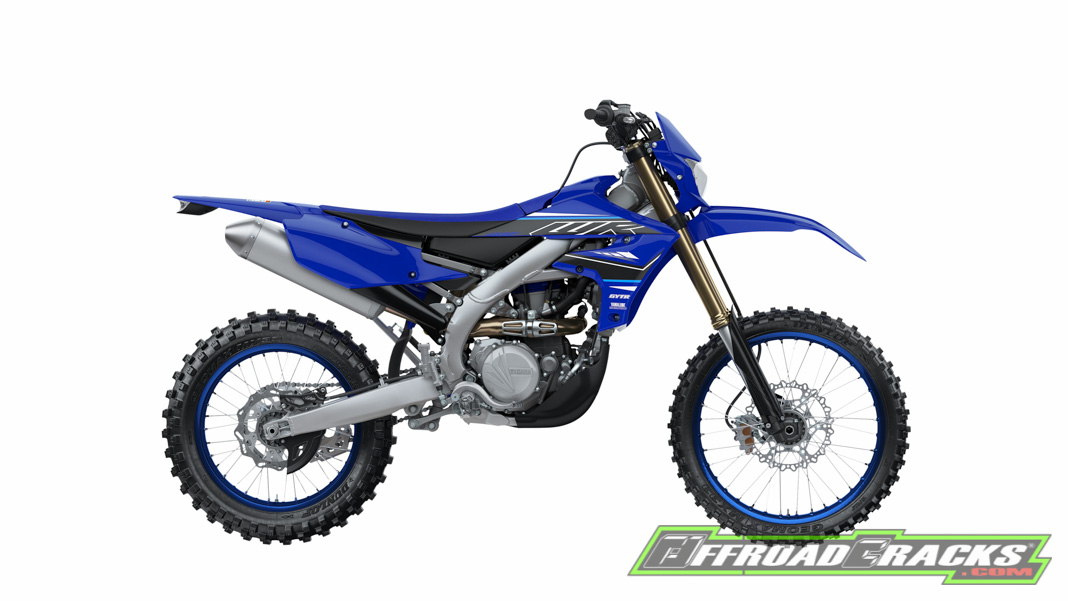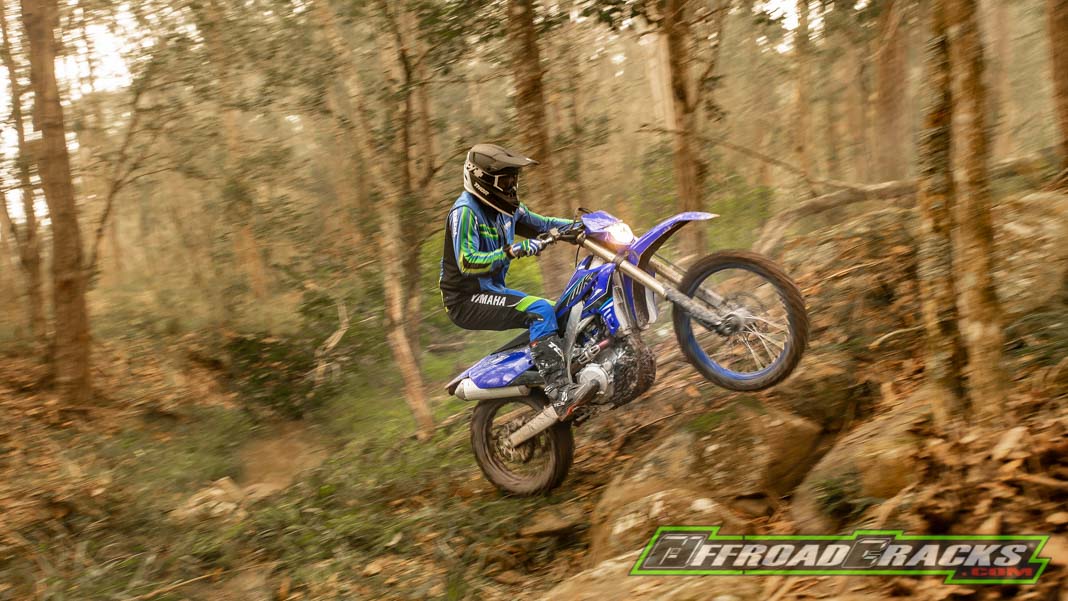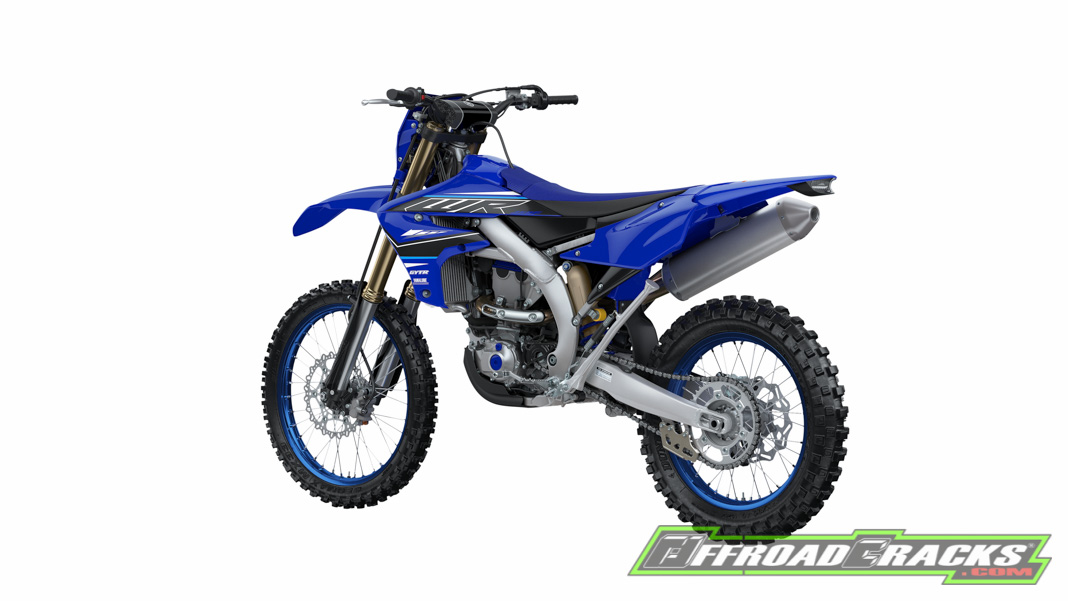 ---

With the new WR450F model year 2021, Yamaha Motor presents the following attributes: More power, sharper handling and stronger brakes! For 2021, the manufacturer speaks of a completely new development based on the latest generation of the YZ450F model from 2021.
WHAT'S NEW FOR 2021 – WR450F
Higher and more controllable engine power over the entire rev range
The engine is based on the YZ450F heart from 2021
WRF engine now more compact and lighter
Light cylinder head with a new piston design
Increased compression from 12.8 (2020) to 13 (2021)
Revised intake port
Changed angles of the inlet and outlet valves from 21.5 to 14.5 degrees
More concave combustion chamber for optimized combustion
Cylinder head: Thanks to more numerous magnesium parts, 310g weight saving
More compact positioning of the camshafts together with the crankshaft for a smaller overall layout
Optimized mass centralization
Yamaha Power Tuner app (data recording, system diagnostics, engine running time, etc.)
Mapping switch can be used while driving
Compact and lightweight electric starter
Highly efficient Mikuni fuel injection system from the YZ450F plus 44mm throttle body
Newly designed high-performance cooler with adjusted position for maximum cooling efficiency, including an electric fan
New lightweight aluminum frame with thinner main spars than the YZ450F to adapt the rigidity for enduro use
New engine mounts
New upper triple clamp, front wheel axle and handlebar brackets with changed handlebar position (15mm forward and 5mm downward)
Identical Kayaba fork as on the YZ450F with adapted setup
Increased braking power thanks to 25.4mm brake pistons, 25% increased friction surface and 270mm brake disc
New sporty digital speedometer: more compact and easier to read with an integrated fuel gauge
Footrests instead of stainless steel, now made of chrome moly: -70g
New Icon Blue color scheme without white
Availability
WR450F from October 2020
WR250F from November 2020 – is identical to the 2020 model and goes unchanged into the new model year 2021
Of course, we will try to test the new WR450F 2021 as soon as possible!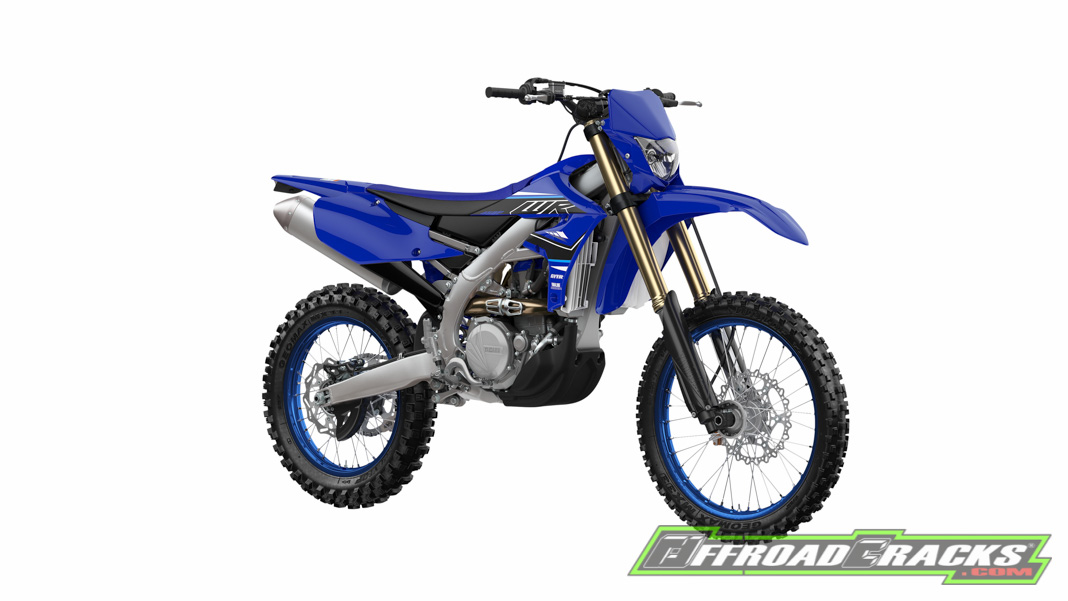 Quelle / Source: Yamaha Motor