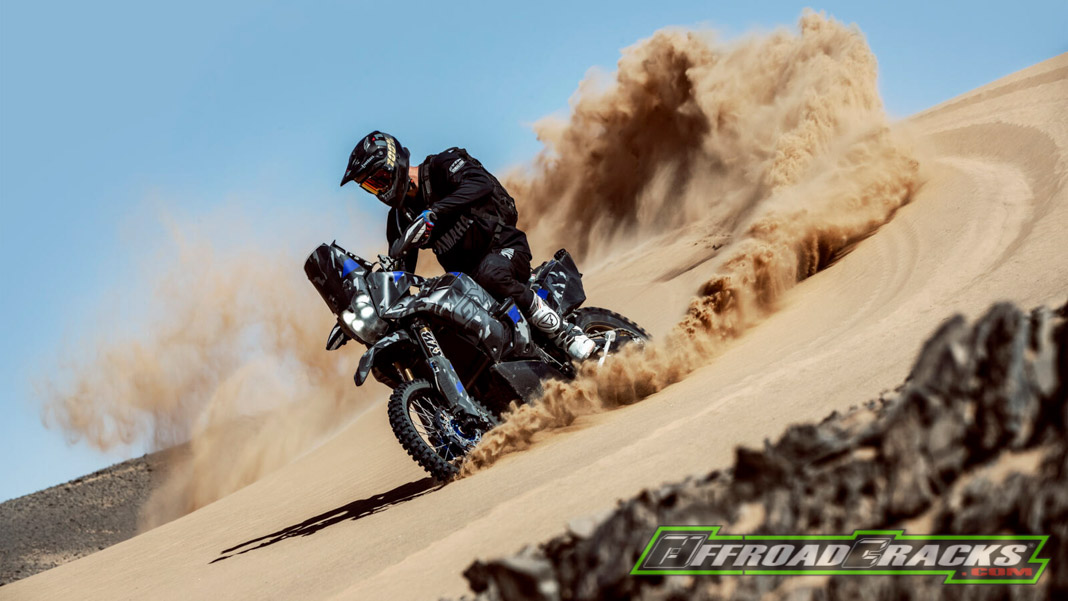 Racing for the Next Horizon
Seit ihrer Vorstellung hat sich die Ténéré 700 zu einem absoluten Topseller für Yamaha entwickelt. In ganz Europa ist die Nachfrage nach diesem vielseitigen und wendigen Adventure-Bike enorm. Mit ihrem legendären, drehmomentstarken CP2-Motor, dem kompakten Fahrwerk und Federelementen mit langen Federwegen hat sich die Ténéré als das Motorrad erwiesen, auf das viele Fahrer lange gewartet hatten. Sie ist ein würdiger Nachfolger des Originals, das in den 80er Jahren die Adventure-Kategorie begründete und es Tausenden Besitzern ermöglichte die Welt zu erkunden.
Dank der überragenden Geländefähigkeiten der Ténéré 700 konnten viele tausend Fahrer ihren Abenteuerhunger auf Langstreckenreisen, Rallyes und Extremtouren stillen. Viele von ihnen haben große Anstrengungen unternommen, ihre Ténéré 700 nach ihren persönlichen Bedürfnissen aufzurüsten. Ihre Geschichten inspirierten neue Entdecker dazu, sich neue Ziele zu setzen und das Gebiet hinter dem nächsten Horizont zu erkunden.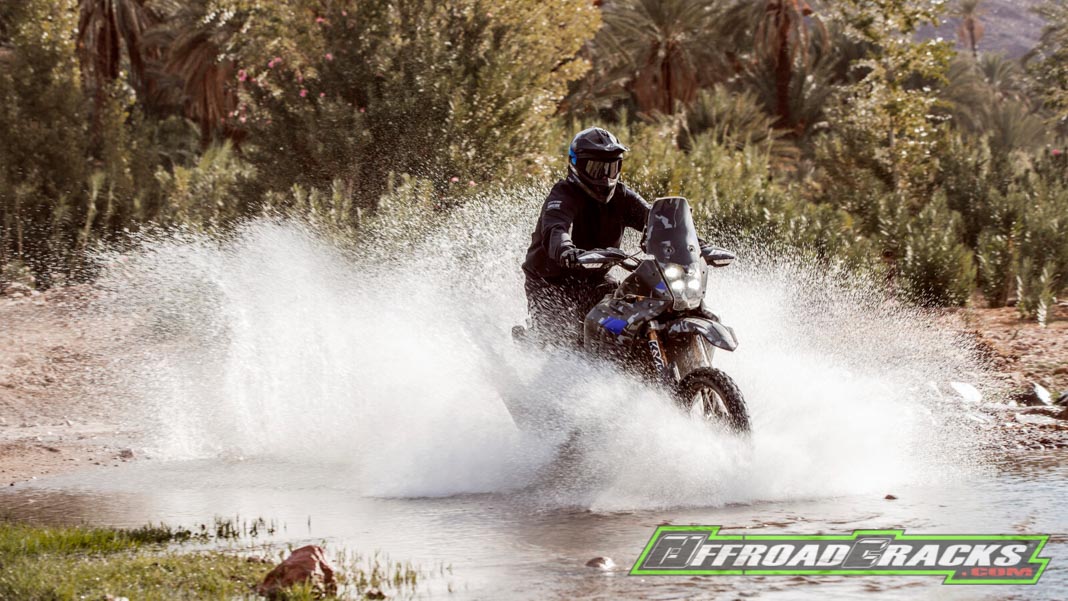 Die Bewegung, die im Laufe der Zeit entstand, hat Yamaha veranlasst, sich Gedanken über die nächste Entwicklungsstufe der Ténéré 700 zu machen. Heute ist Yamaha stolz darauf, mit der Vorstellung des Ténéré 700 Raid Prototyps ein neues Kapitel der Ténéré-Story schreiben zu können.
Das hochwertig ausgestattete Raid-Bike wurde von Yamaha in Europa unter Mitwirkung der erfahrenen Offroad-Fahrer Alessandro Botturi und Pol Tarrés entwickelt. Das Ziel war, das volle Raid-Potenzial der Ténéré 700 auszuschöpfen. Darum testeten die beiden Offroadprofis den Prototyp ausgiebig in der marokkanischen Wüste.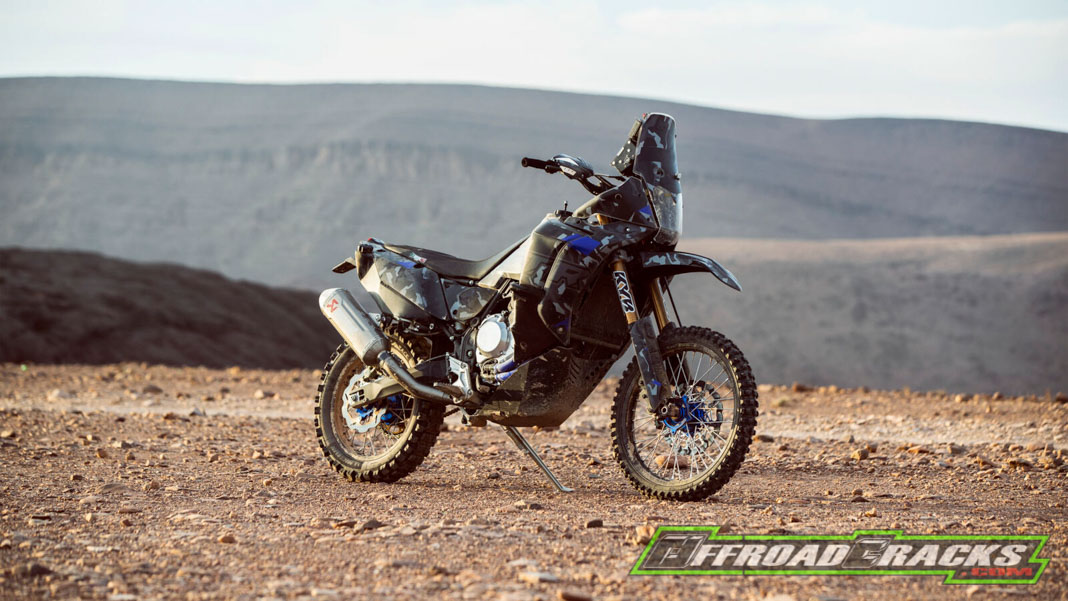 Das ist erst der Anfang
Der Ténéré 700 Raid Prototyp ist bald bereit, neue Horizonte zu erobern und neue Geschichten schreiben, die die Ténéré Legende für eine neue Generation von Adventurefahrer bereichern.
Ténéré 700 Raid Prototyp – Technische Highlights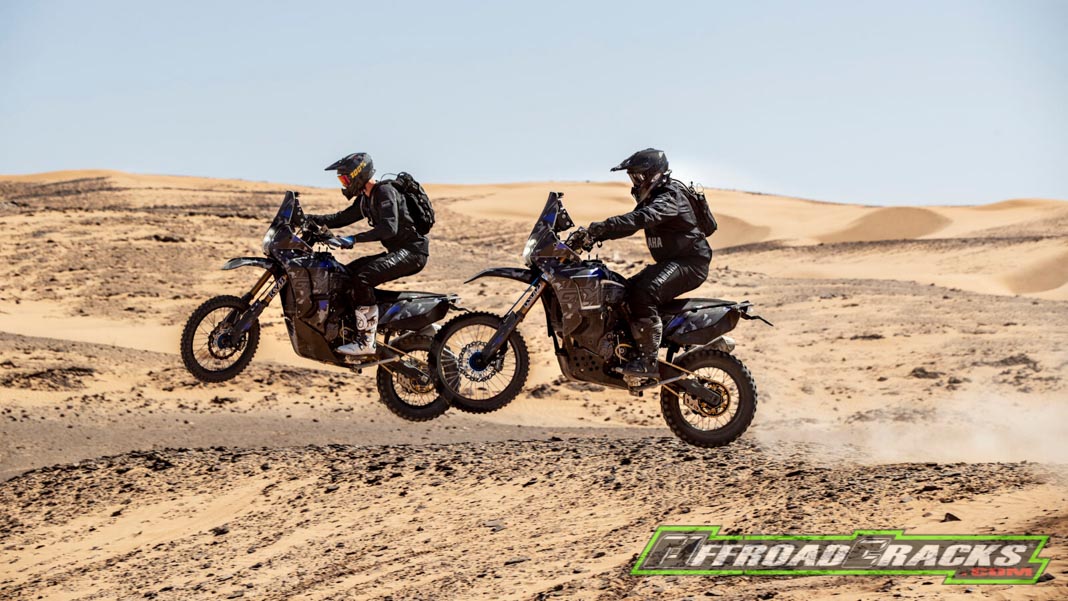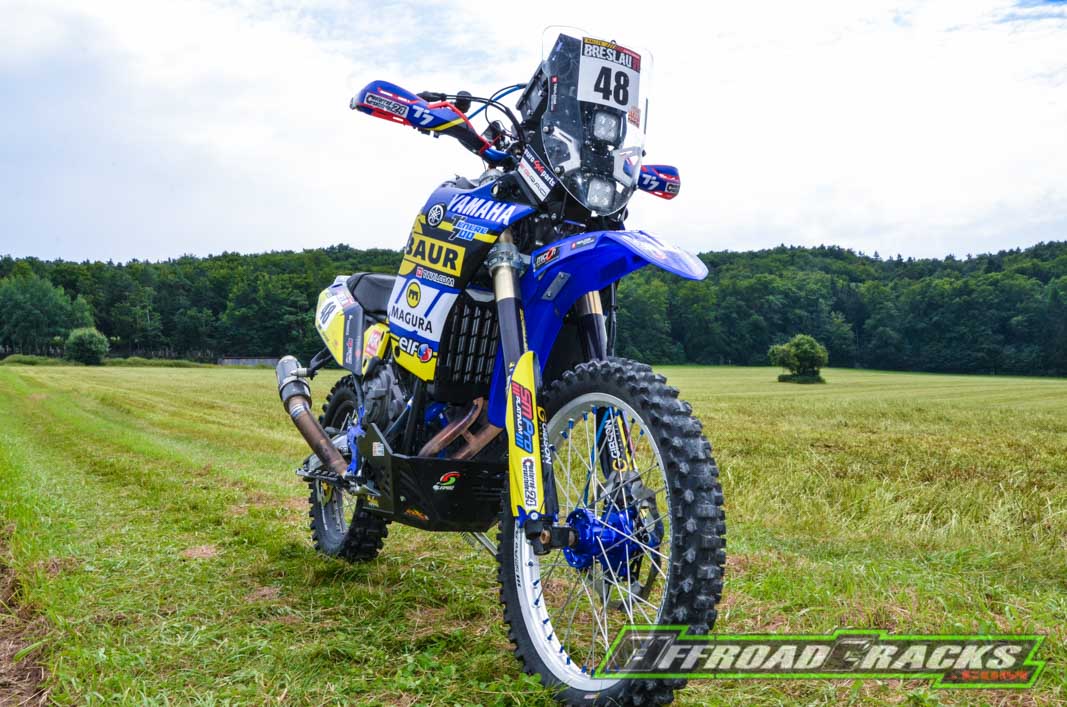 Motor vs. Prototyp by OFFROADCRACKS.com
Akrapovič-Auspuffanlage komplett aus Titan /

Titan-Auspuffanlage – leichter und mehr Leistung als durch Akrapovic

GYTR ECU /

Micronsystems

Hochleistungs-Airbox und -Luftfilter /

Twinair

Kettenrad mit 48 Zähnen /

identisch

Oversize-Kühler /

OEM mit Samco Kühlerschlauch-Kit

Zwei Kühlerlüfter /

OEM

Neuer Wasserpumpendeckel /

OEM mit speziellem Protektor

Neuer Ölkühler /

OEM

Hochleistungskupplung von Rekluse /

MAGURA

Zweiteiliger Kupplungsdeckel

/

OEM

Neuer Kupplungshebel /

Flex-Hebel Magura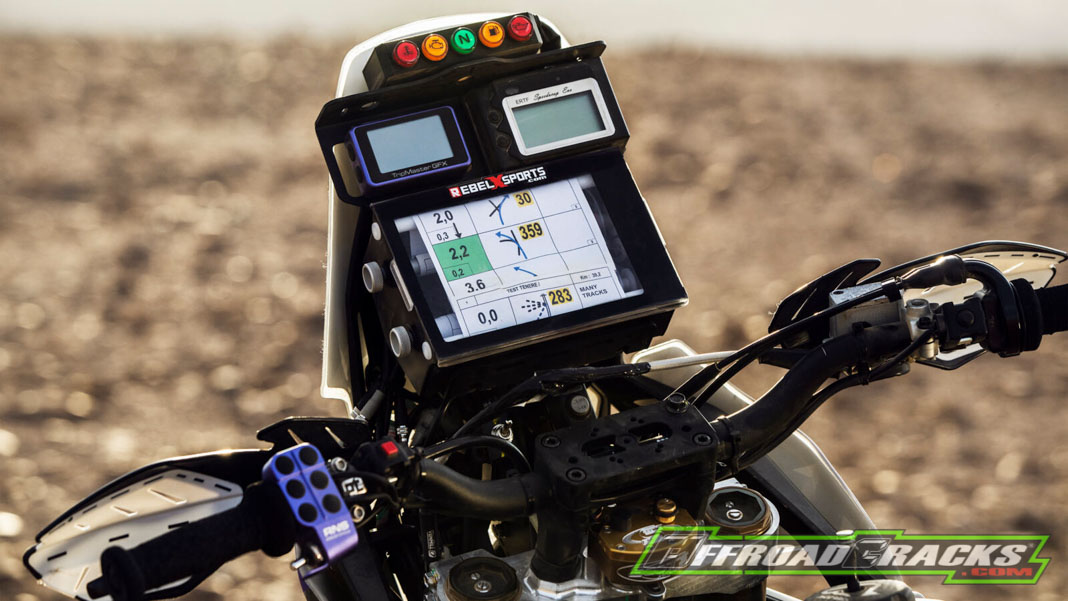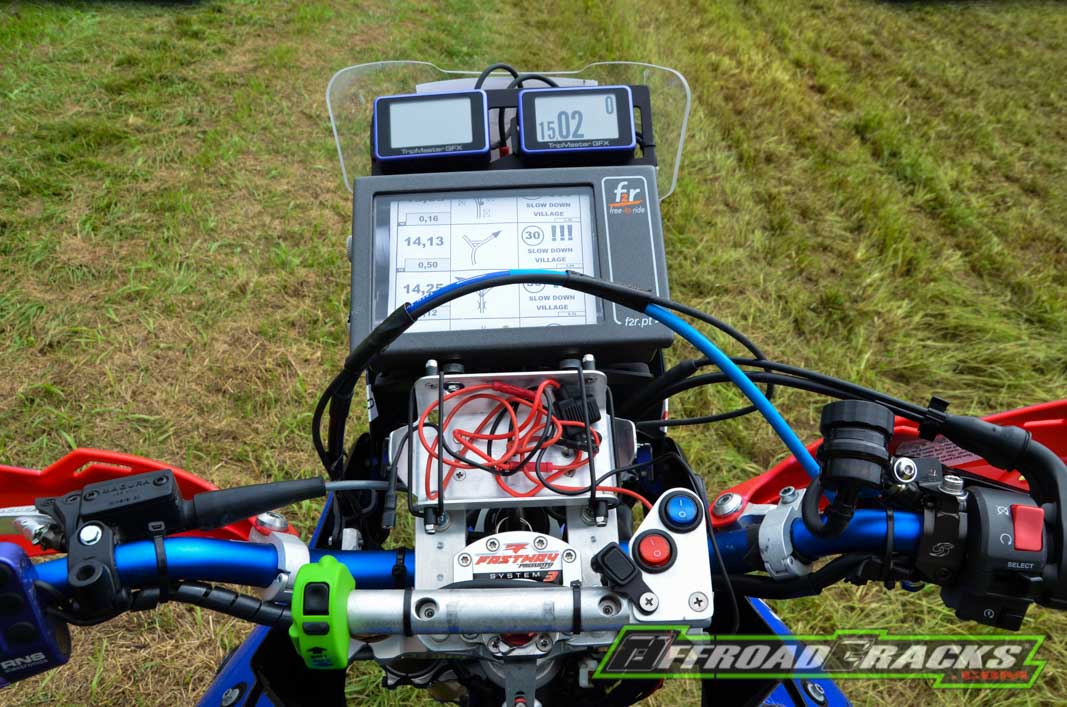 Fahrwerk vs. Prototyp by OFFROADCRACKS.com
48 mm Telegabel mit 270 mm Federweg /

48 mm Gabel mit 310 mm Federweg

CNC-gefräste Gabelbrücken /

XTRIG Sonderanfertigung CNC gefräst

Neues Federbein mit 260 mm Federweg /

Touratech mit extra Federweg

Neue Umlenkung an der Hinterradschwinge /

Noch OEM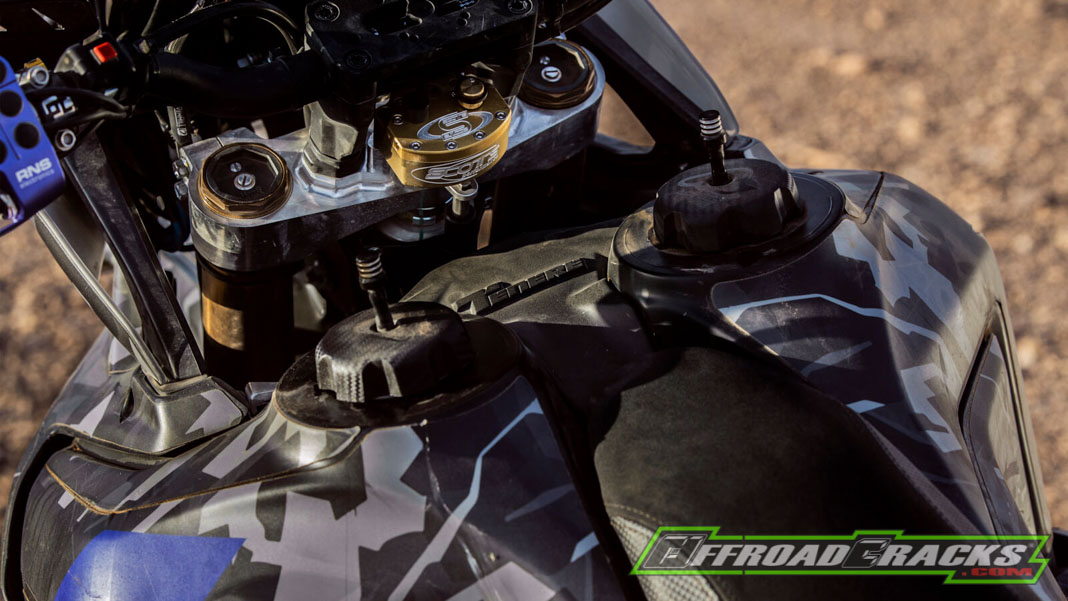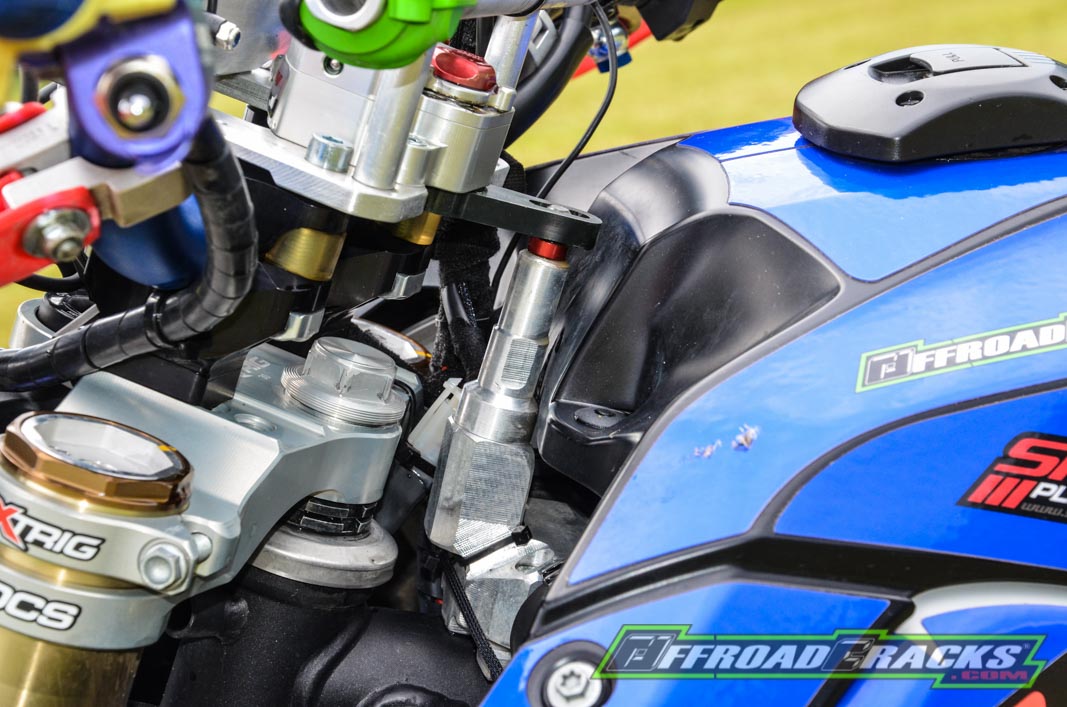 Bremsen vs. Prototyp by OFFROADCRACKS.com
Hochleistungsscheibenbremse vorne – 300 mm Durchmesser /

Batfly BRAKING 280 mm

Racing-Bremsbeläge /

Racing-Bremsbeläge

Verbesserter Vorderrad-Hauptbremszylinder /

YZ450F Bremssattel plus gefräste Galespeed Bremsarmatur

Neuer Vorderrad-Bremshebel /

Galespeed

Flex-Hebel

Oversize-Bremsscheibe hinten – 267 mm Durchmesser /

OEM – noch LUft nach oben 

Neue Bremszangenhalterung /

YZ450F

Stahlflex-Bremsleitungen vorne und hinten /

Stahlflex-Bremsleitungen vorne und hinten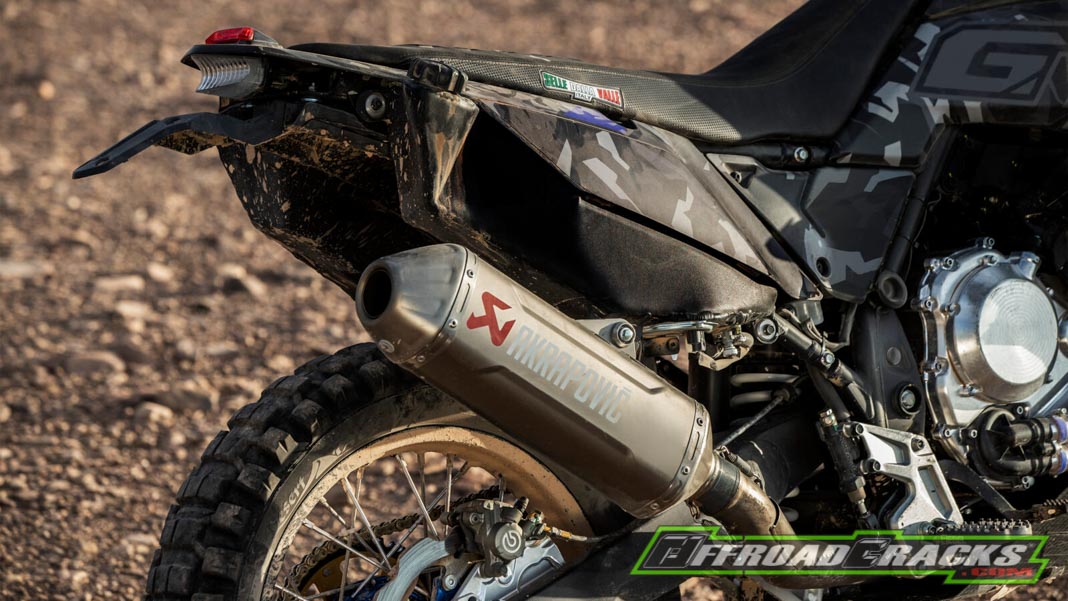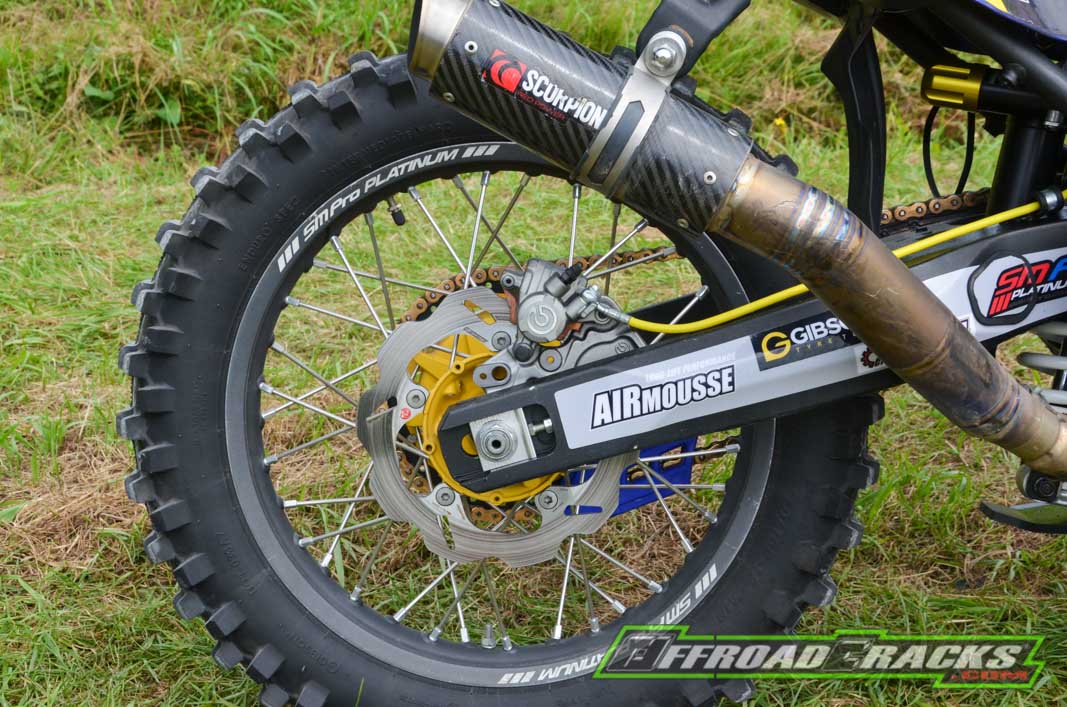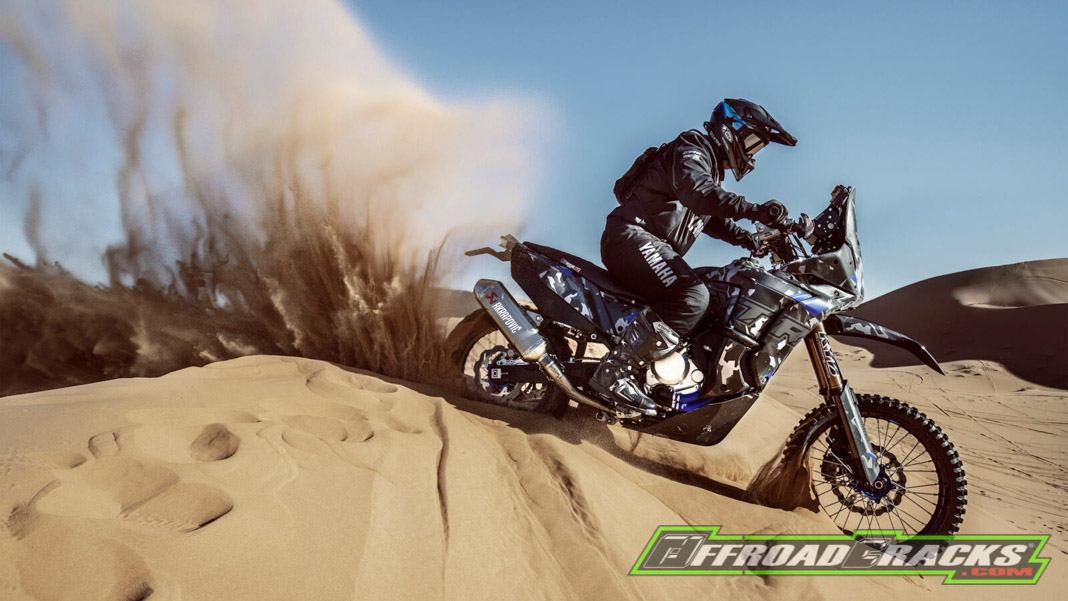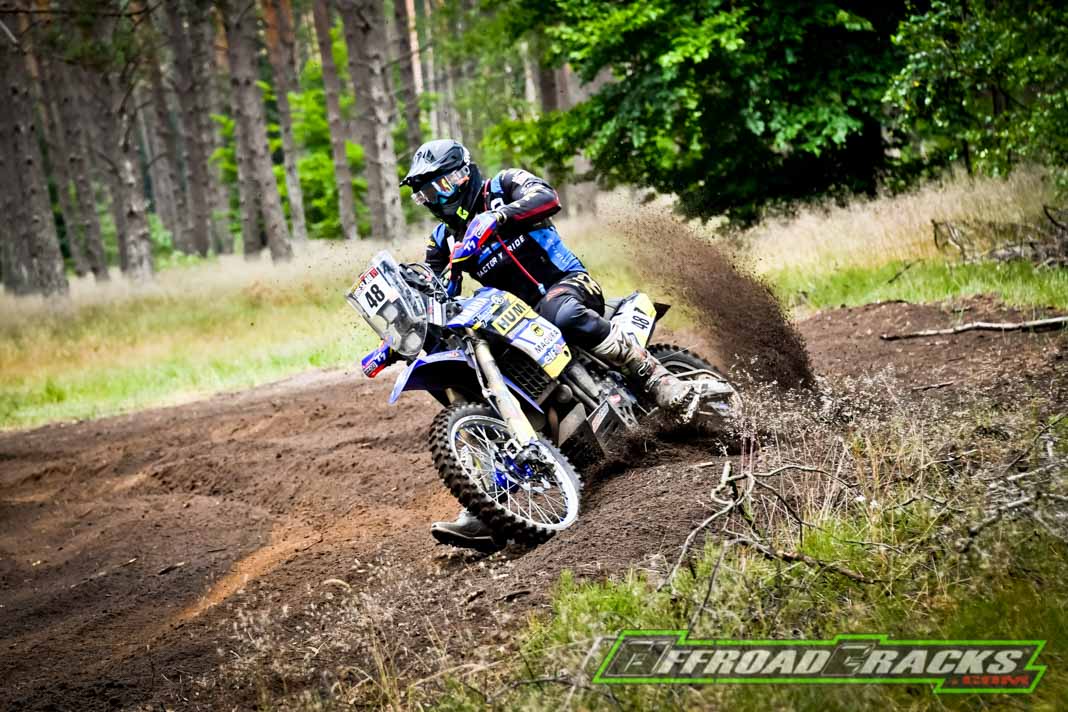 TENERE 700 Rallye Projekt by OFFROADCRACKS: LINK
---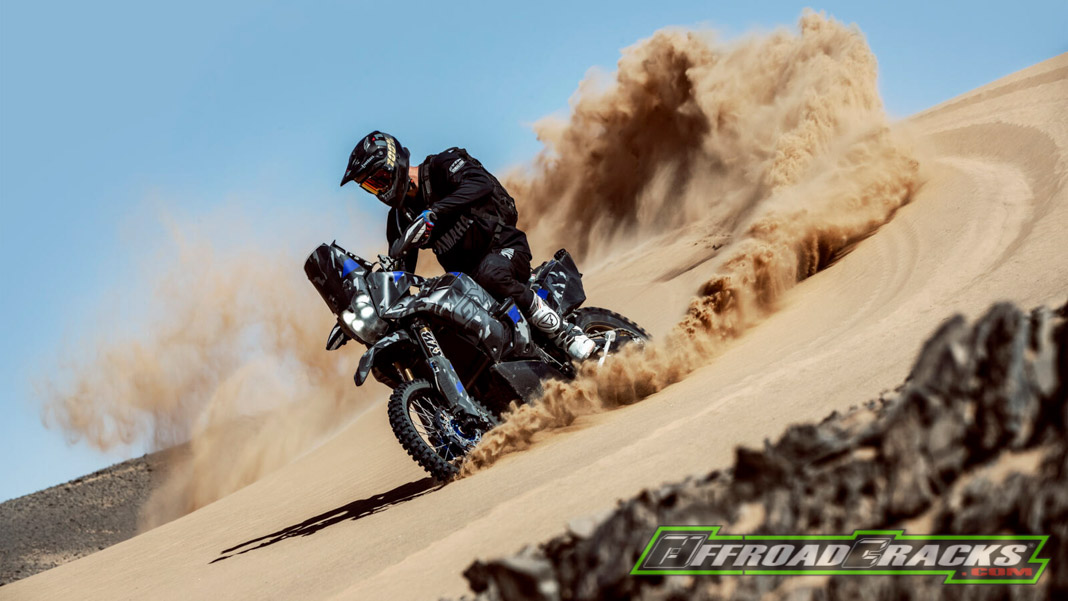 Racing for the Next Horizon
Since its introduction the Ténéré 700 has become a hugely successful model for Yamaha, with massive demand throughout Europe for this versatile and agile adventure bike. With its legendary high- torque CP2 engine, compact chassis and long- travel suspension, the Ténéré has proved to be the bike that many riders have been w aiting for; a w orthy successor to the original machine that kick- started the Adventure category in the 1980s and made w orld exploration a reality for thousands of ow ners.
The Ténéré 700's serious off- road abilities have enabled many thousands of riders to satisfy their spirit of adventure by getting involved in long distance road trips, as w ell as rallies and extreme adventure rides. Many ow ners have invested efforts in personalising their Ténéré 700, and their shared stories have inspired a new generation of explorers to push their limits and discover w hat is beyond the next horizon.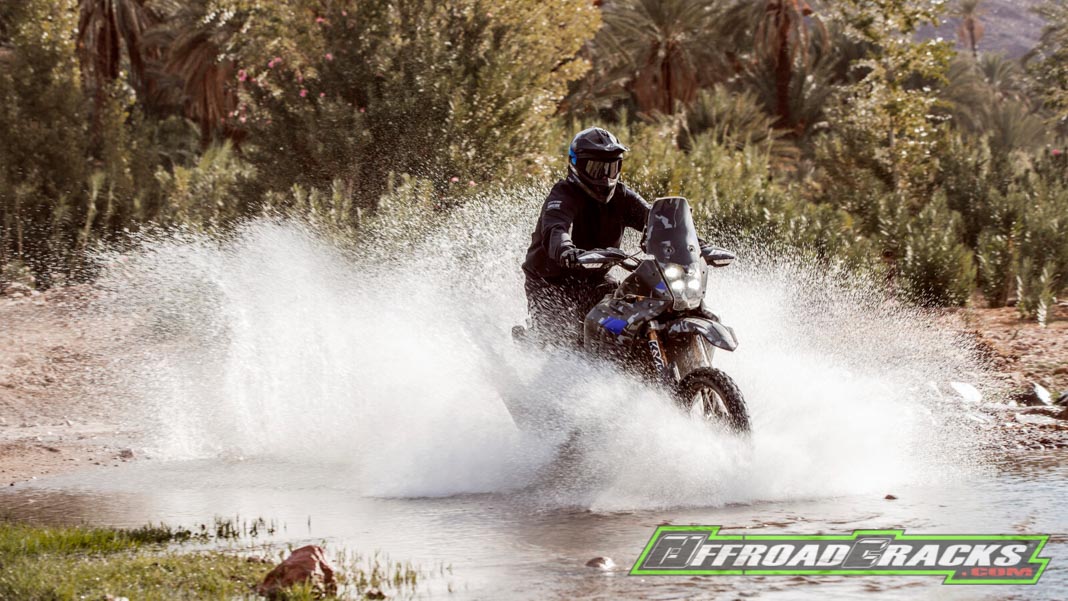 This grow ing movement has motivated Yamaha to study how to take the Ténéré 700 to the next level, and to re- visit the legendary African desert scapes w here the original Ténéré w as born over 40 years ago. Today Yamaha is proud to start w riting a new chapter in the Ténéré story w ith the unveiling of the Ténéré 700 Raid Prototype, w hich has been built with extensive usage of GYTR (Genuine Yamaha Technology Racing) performance parts. This high- specification Raid bike has been developed in Europe by Yamaha leveraging the experience of off- road riders Alessandro Botturi and Pol Tarrés, w ith the aim of exploiting the full Raid potential of the Ténéré 700, extensively validated by the tw o Yamaha ambassadors in the Moroccan desert.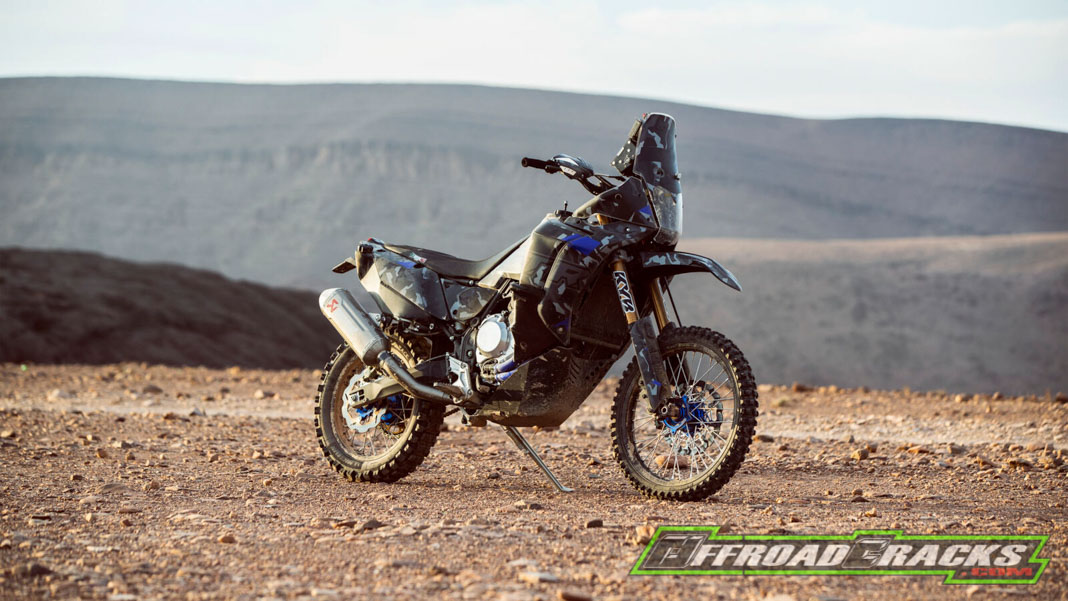 This is just the beginning
The Ténéré 700 Raid Prototype w ill soon be racing for the next horizon, and w rite a new
story that is sure to reinforce the Ténéré legend in the eyes of a new generation of
Adventure riders.
Ténéré 700 Raid Prototype Technical Highlights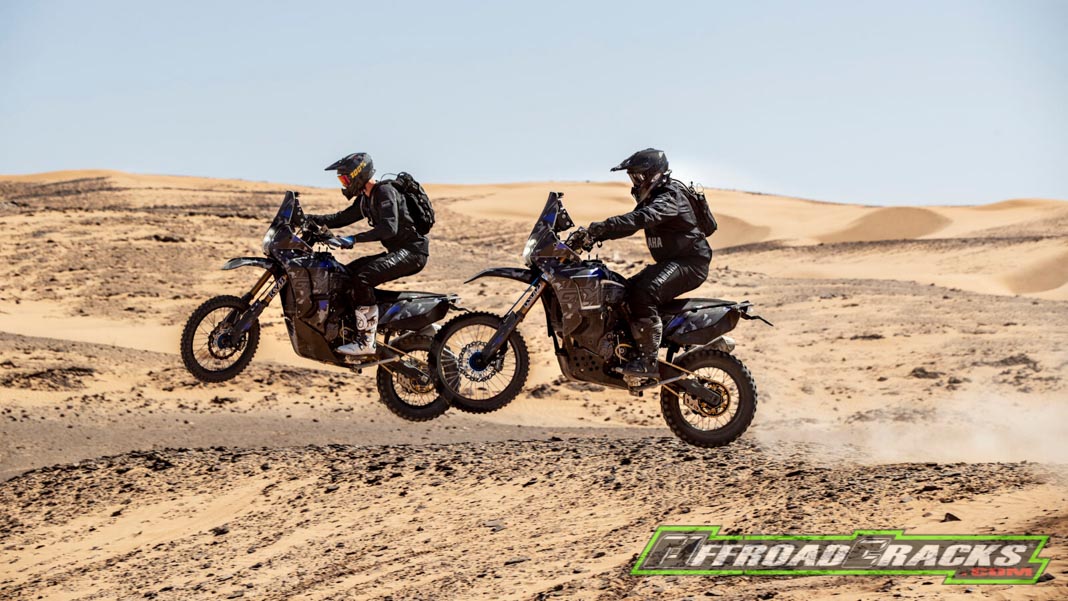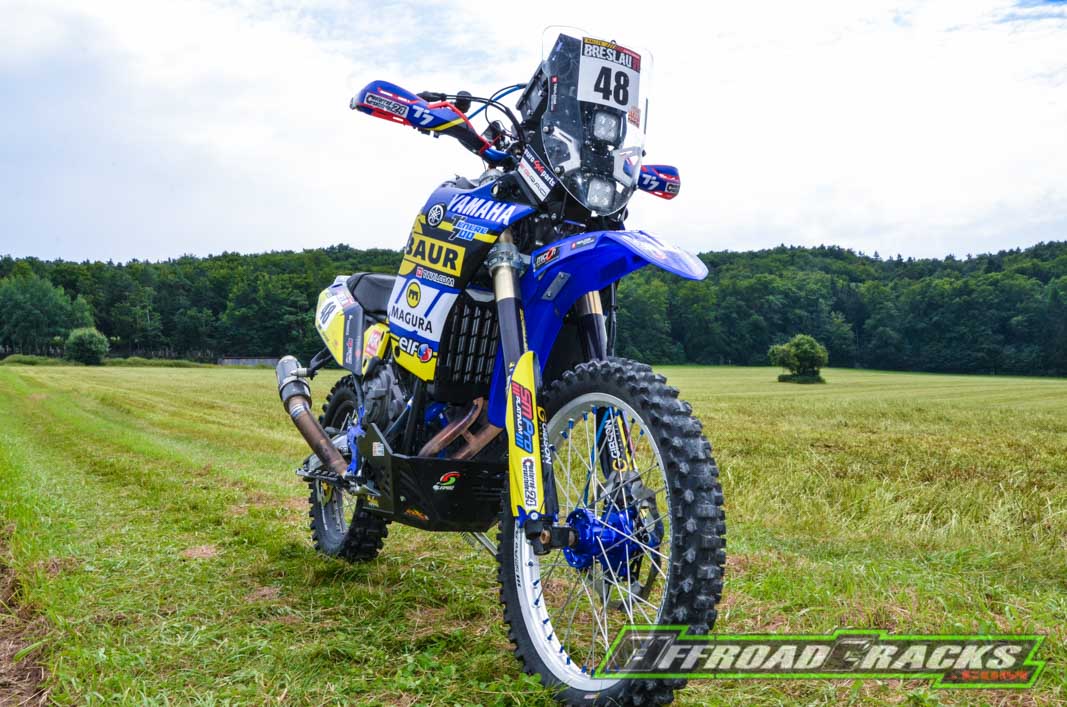 Engine vs. Prototyp by OFFROADCRACKS.com
Full titanium Akrapovič race exhaust /

Full

Titan scorpion exhaust from Micronsystems – lighter and more power output than Akra

GYTR ECU /

Micronsystems

High performance airbox and filter/

OEM +

Twinair

48 teeth final drive sprocket /

Identical

Oversize-radiator /

OEM plus Samco hose tube kit

Dual cooling fans /

OEM

New water pump cover /

OEM with extra protector

Neuer oil cooler /

OEM

Rekluse heavy duty clutch /

MAGURA

Two piece clutch cover

/

OEM

New clutch lever /

Flex-Hebel Magura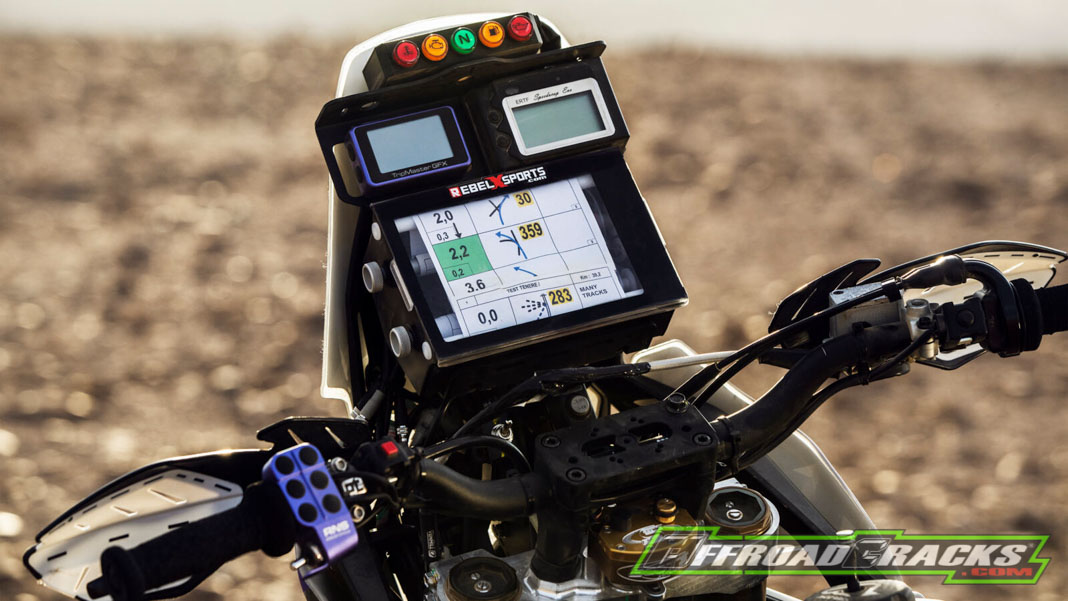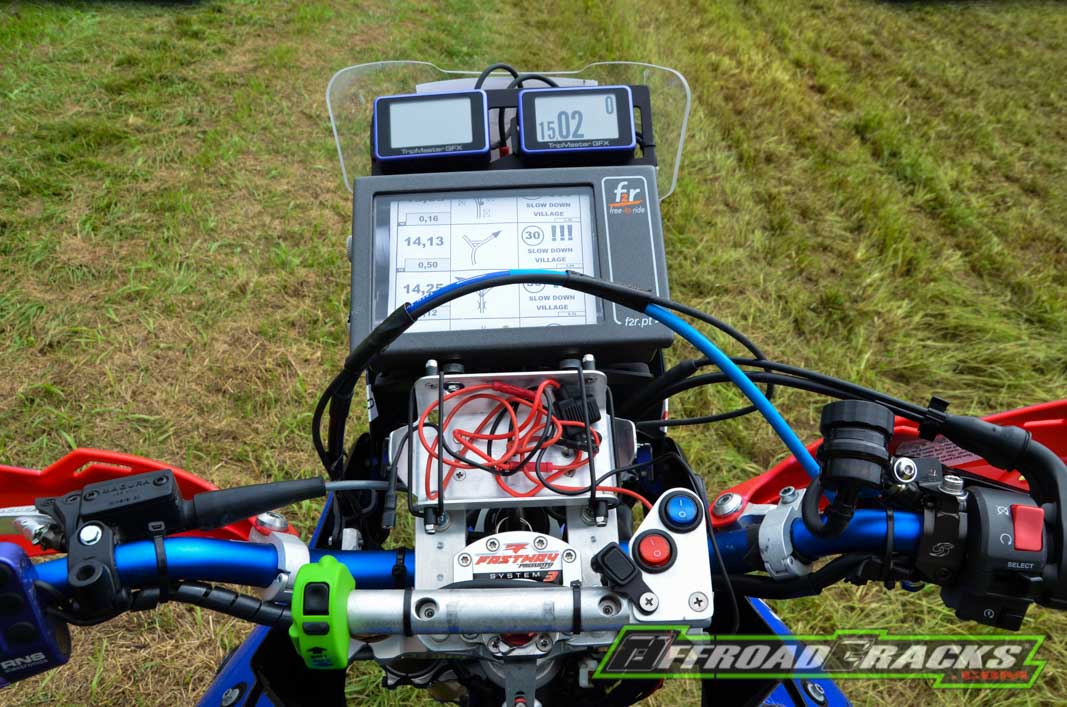 Suspension vs. Prototyp by OFFROADCRACKS.com
48 mm long travel front forks – 270 mm /

48 mm fork – 310 mm Travel

CNC triple clamps /

XTRIG prototype CNC

New long travel rear shock – 260 mm /

Touratech with extra travel

New rear suspension linkage /

Still OEM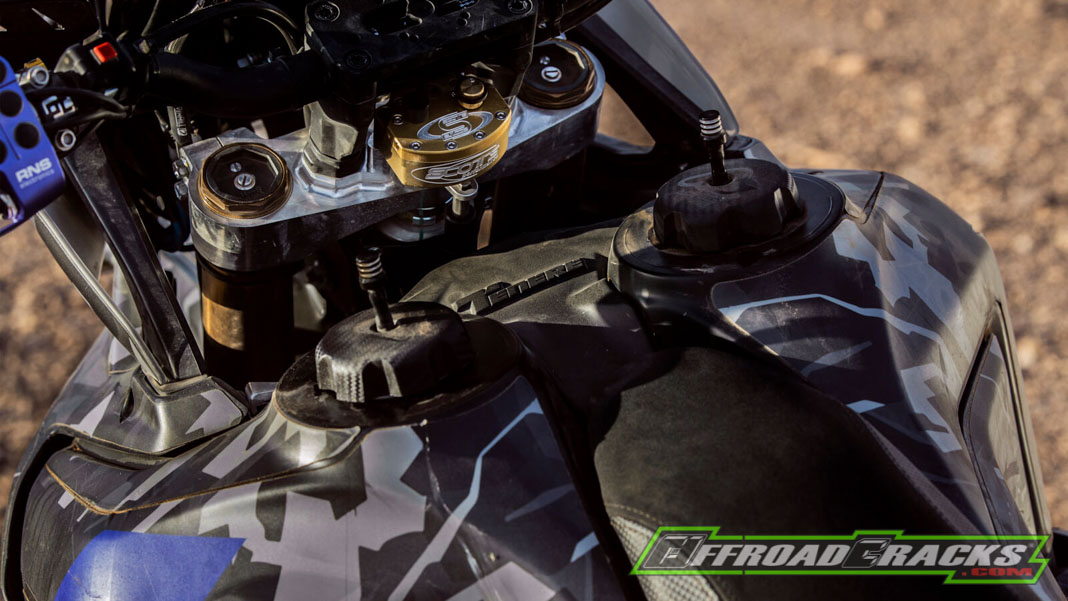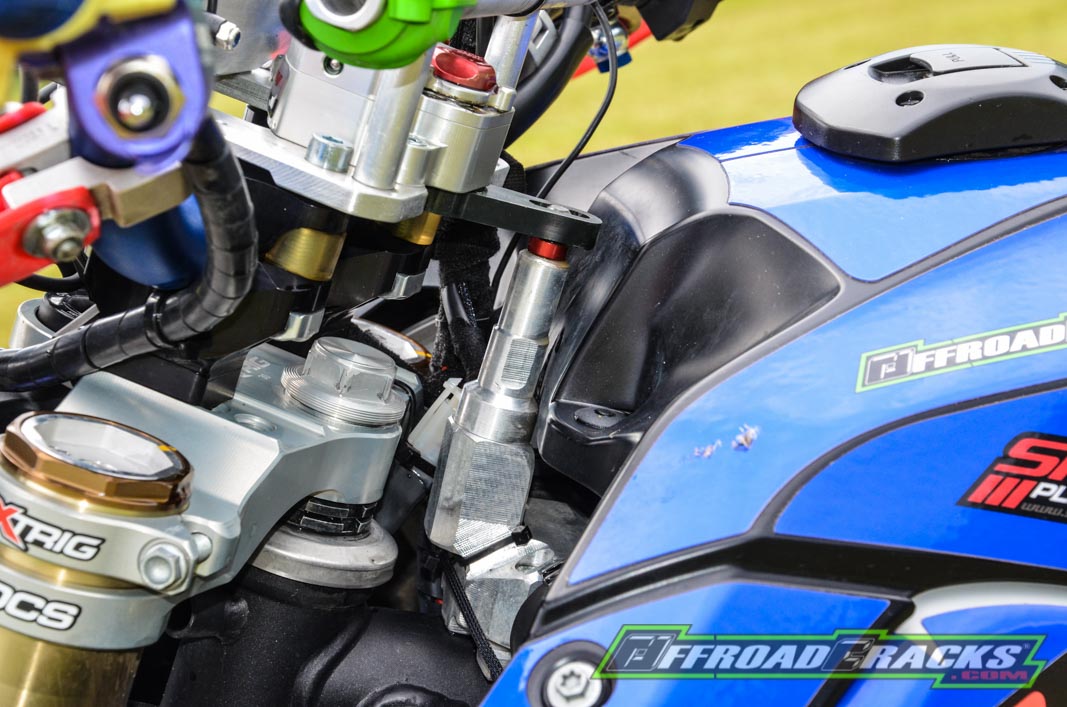 Brakes vs. Prototyp by OFFROADCRACKS.com
High specification single front disc – 300 mm /

Batfly Braking 280mm

Racing brake pads /

Racing brake pads

Upgraded front brake master cylinder /

YZ450F brake master cyclinder plus cnc Galespeed brake pump by Micronsystems

New front brake lever /

Galespeed flex brake lever

Oversize 267 mm diameter rear disc /

OEM – but there is still space to improve

New caliper mounting bracket /

YZ450F

Steel braided front and rear brake hoses /

Steel braided front and rear brake hoses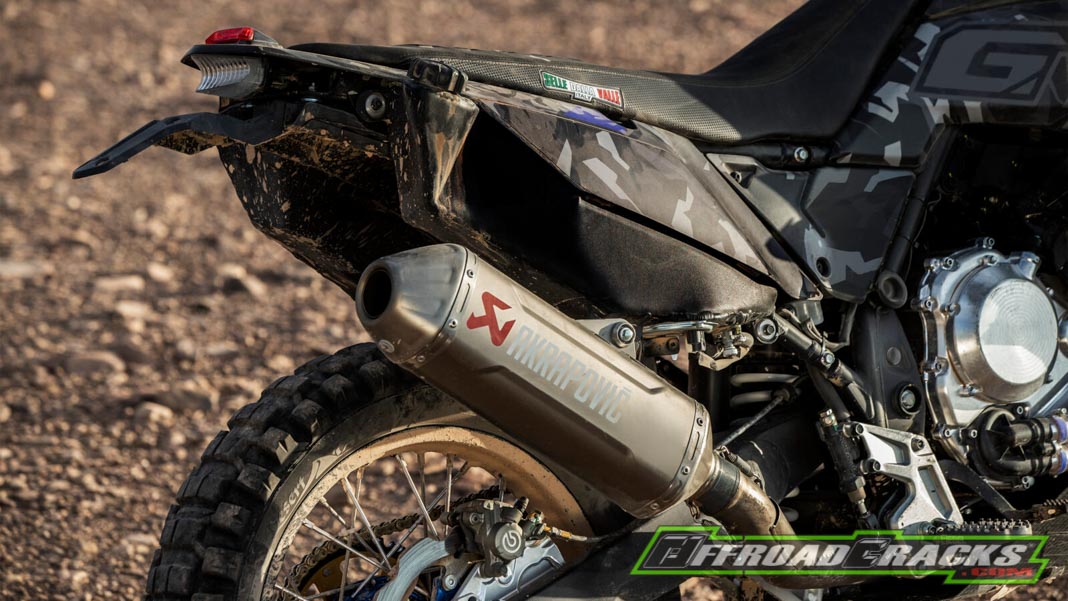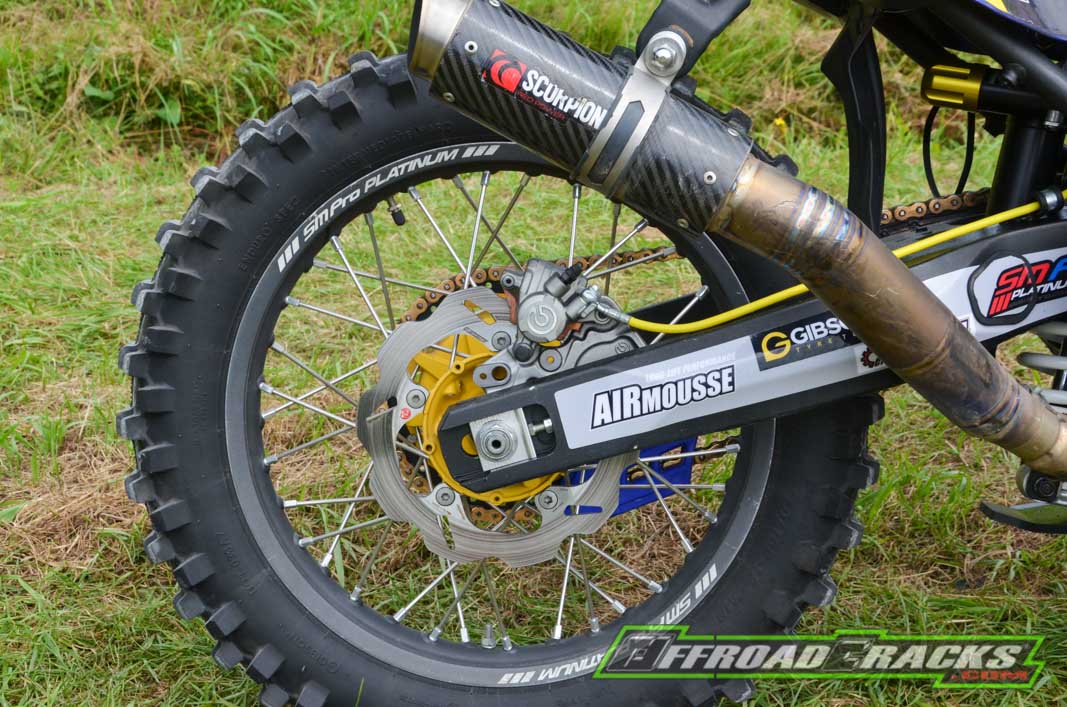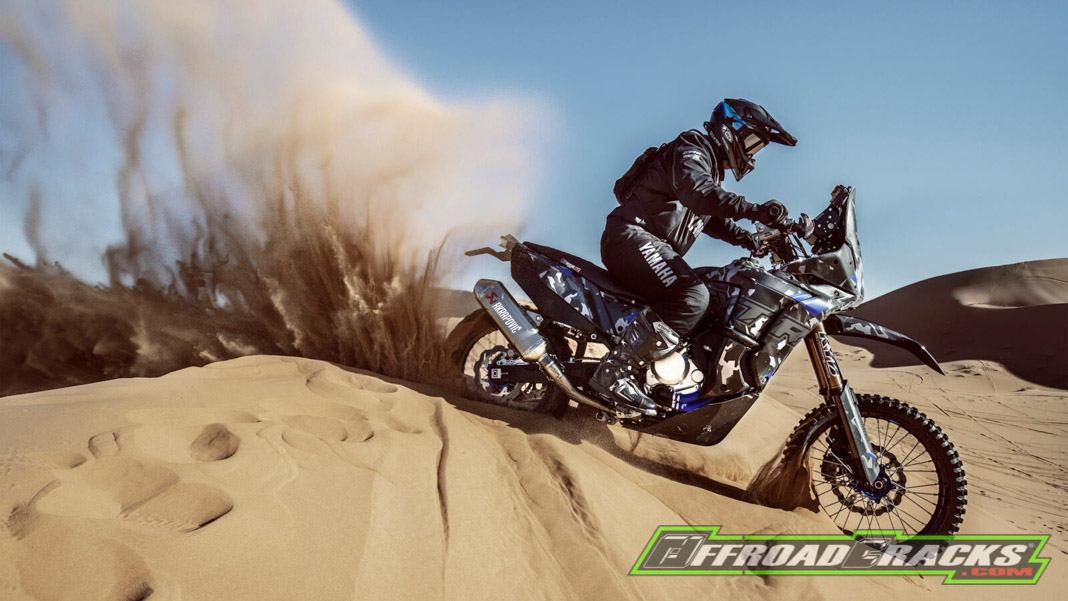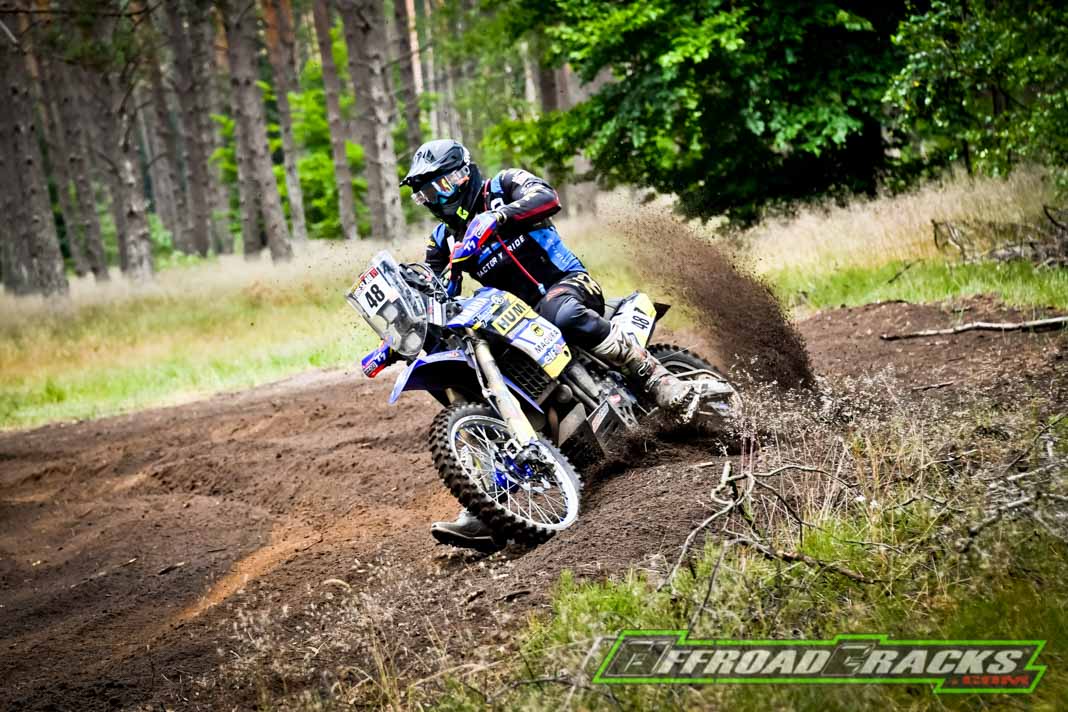 TENERE 700 Rallye Project by OFFROADCRACKS: LINK
Quelle / Source: Yamaha Europe