GYTR-KIT live
---
HINWEIS: Das Video ist noch deaktiviert, damit keine unerwünschte Datenübertragung zu Youtube stattfindet. Zur Aktivierung bitte auf das Vorschaubild/Video-Link klicken. Damit werden Daten übermittelt, zu deren Art, Umfang und Verwendungszweck wir keineAuskünfte geben können.
---
NOTE: The video is still deactivated so that no unwanted data transfer to YouTube takes place. To activate, please click on the preview image / video link. This transmits data about the type, extent and purpose of which we cannot provide any information.
---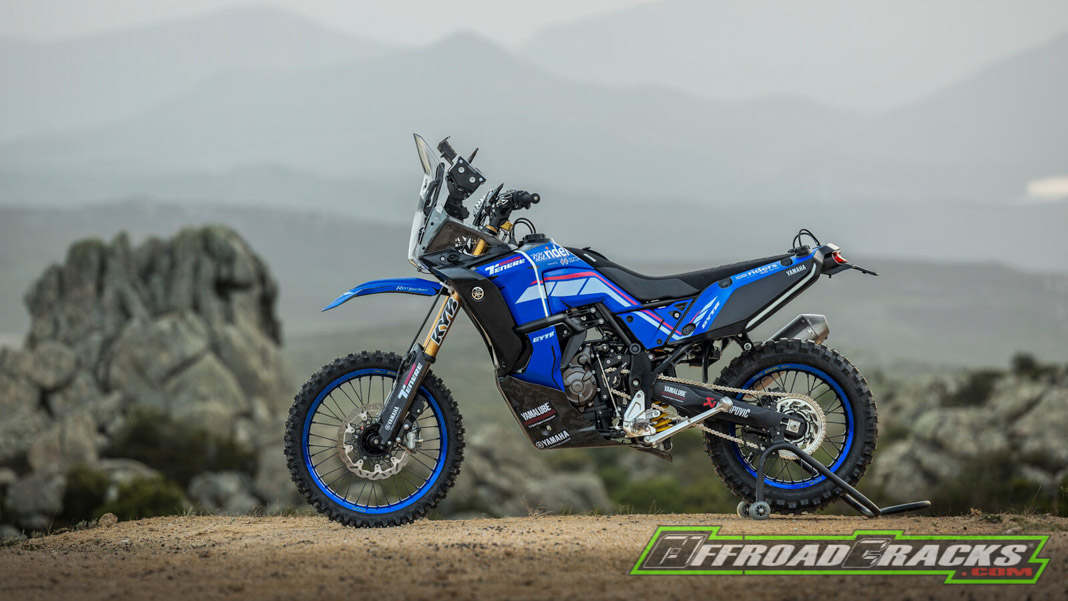 Dass die Ténéré 700 von Yamaha zu den erfolgsreichsten Modellen im Adventure-Segment gehört, ist schon lange kein Geheimnis mehr. Immerhin wird die Ténéré 700 ist sechst verschiedenen Varianten unters Volk gebracht, das diese gerne in zahlreicher Form annimmt, betrachtet man die unglaublichen Verkaufszahlen seit Markteinführung 2019.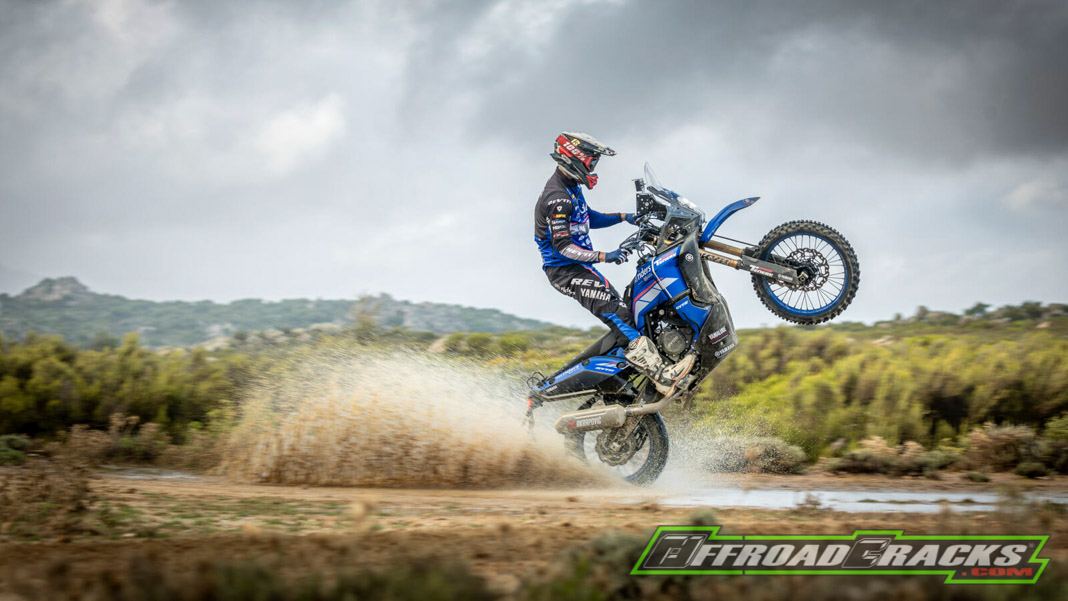 Doch jetzt gibt es erstmals Factory-Kits für die Yamaha Ténéré 700 World Raid, die ihr nicht nur optisch einen Extra-Schub verpassen, sondern auch technisch und für den ernsthaften Rally-Einsatz. Das hatte es bislang noch nirgends gegeben. Außer die fertige Rally-Replika aus dem Alpenland. Doch hier handelt es sich um eine Möglichkeit, seiner Serien-Ténéré Factory-Gene zu spendieren. Was ist im Detail möglich?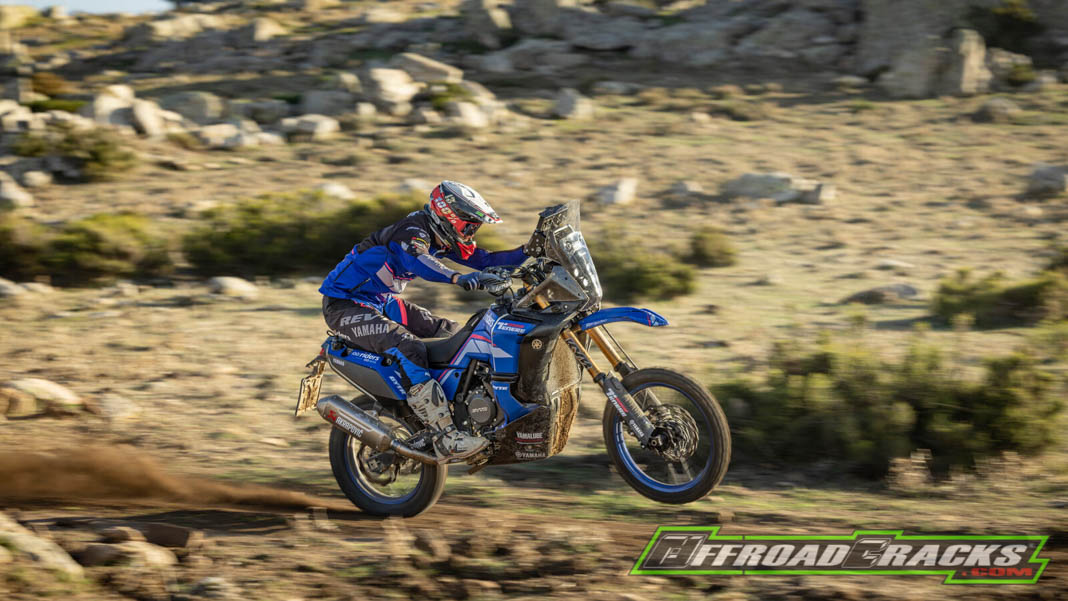 GYTR steht für Genuine Yamaha Technology Racing und beschreibt High-End-Performance Teile direkt von Yamaha. Mit diesen Kits kann die World Raid zu einem echten Wettbewerb-Motorrad für den realen Rally-Einsatz umgebaute werden. Dazu stehen drei Kits zur Auswahl: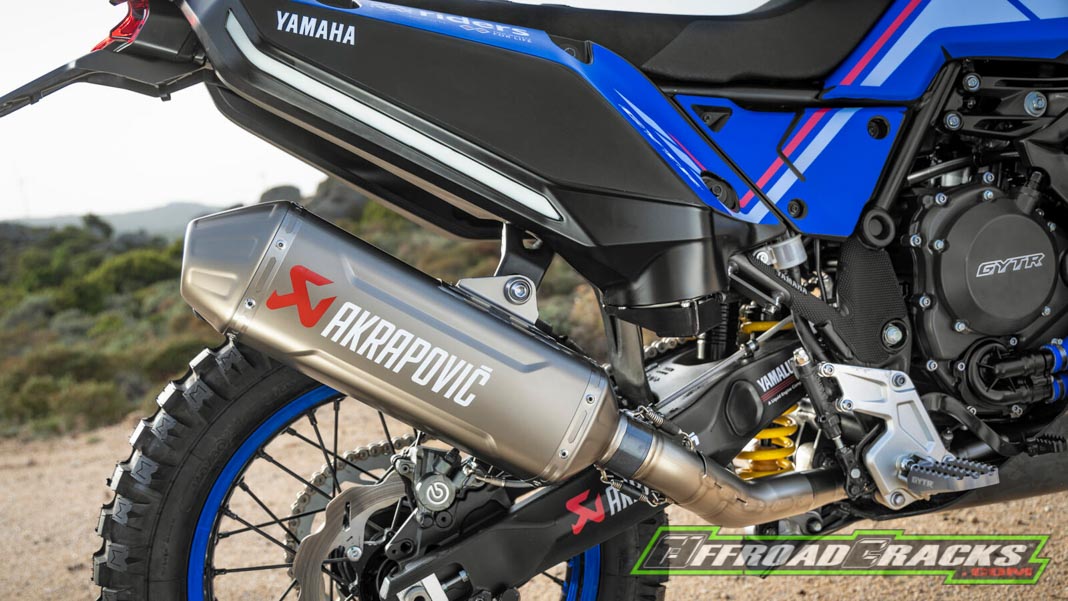 Ténéré World Raid Performance-Kit:
GYTR Einteilige Rally-Sitzbank mit GYTR-Logo und +25mm Sitzhöhe
GYTR Rally-Fußrasten mit breiter Aufstandsfläche
GYTR ECU für höher Motorleistung und gesteigertes Drehmoment
Komplette Akrapovic Titan Auspuffanlage
GYTR Luftfilter-Kit
Leistungssteigerung: 9 PS
GYTR geteilter Kupplungsdeckel mit GYTR-Logo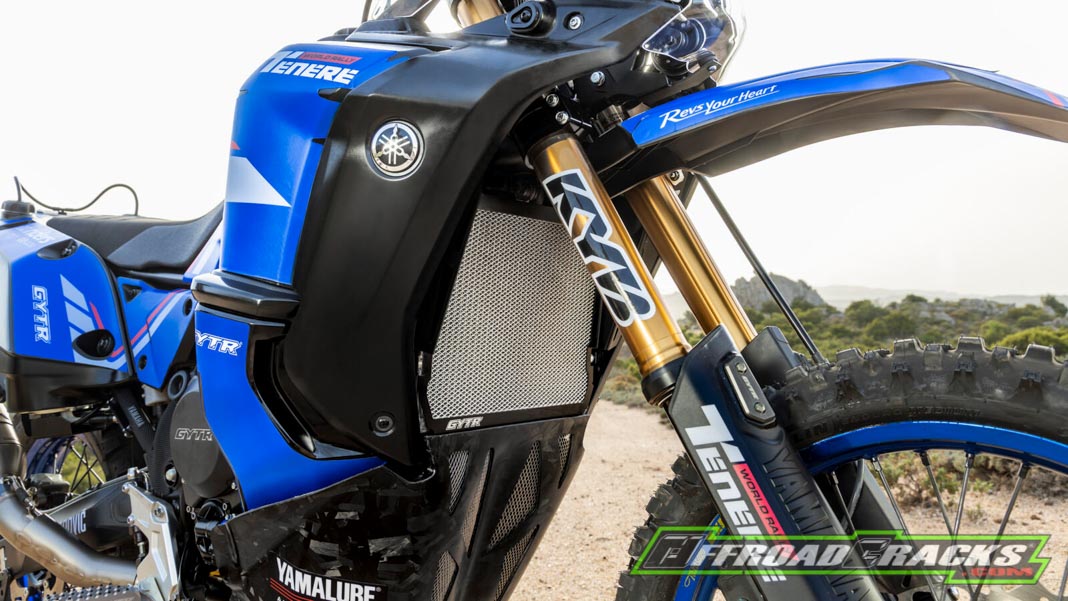 Ténéré World Raid Handlings-Kit:
48er Kayaba Closed Cartridge Upsidedown-Gabel mit DLC beschichteten Gleitrohren und 270mm Federweg
GYTR-Gabelbrücke aus 6082er geschmiedetem Aluminium mit Aufnahmen für den OEM-Lenkungsdämpfer
Scotts-Lenkungsdämpfer mit 25 Einstellmöglichkeiten
Voll einstellbares Paioli-Federbein
Leichte GYTR-Rally-Räder von Haan-Wheel mit Excel-Felgen und gefrästen Alu-Naben
Braking-Brembo-Bremsanlage mit 300mm vorn und hinten 267mm
GYTR ECU inkl. ABS-Deaktivierung
Leichter Ketten-Ritzel-Satz mit angepasster Übersetzung
Neuer größerer GYTR-Kühler-Kit
Zusätzlicher GYTR-Ölkühler-Kit
GYTR Kühlerschutz
Hoher GYTR Kotflügel vorn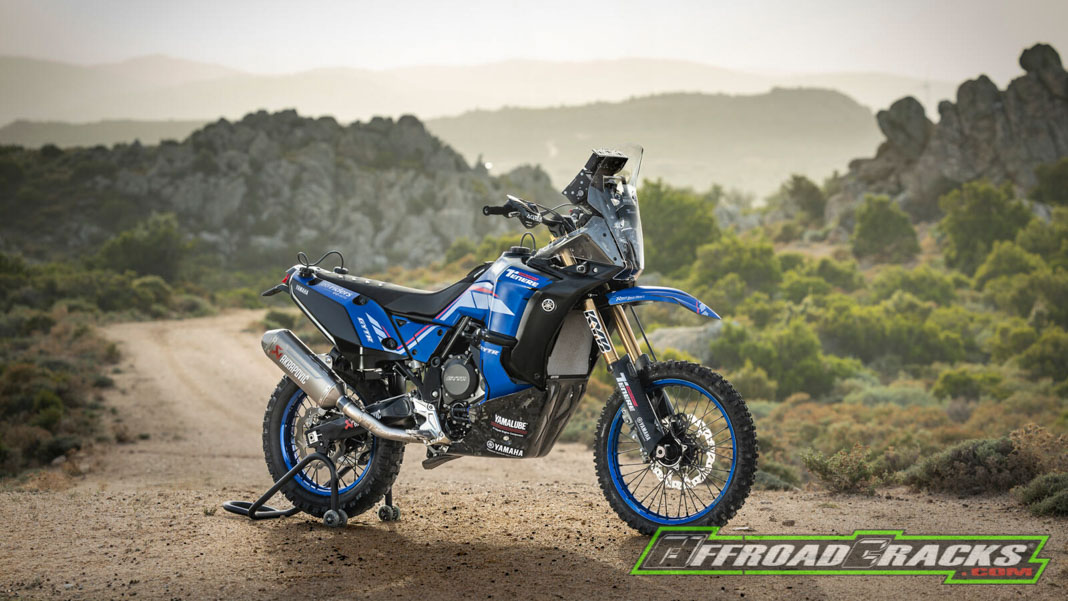 Ténéré World Raid Rally-Kit:
Neue aus Nylon gefertigte Fronttanks sowie ein Hecktank zu Erhöhung des Kraftstoffvolumens auf insgesamt 37,6 Liter
GYTR Kurzhub-Gasgriffeinheit
GYTR Handprotektoren
GYTR Halterungen für Navigationsgeräte
GYTR Blink- und Warnleuchten
4x GYTR Hochleistungsscheinwerfer
GYTR Polycarbonatscheibe
GYTR Motorschutz aus Kohlefaser und Kevlar
GYTR Dekor-Kit zum Aufkleben
Leichter GYTR Racing-Kabelbaum zur Deaktivierung von ABS und Wegfahrsperre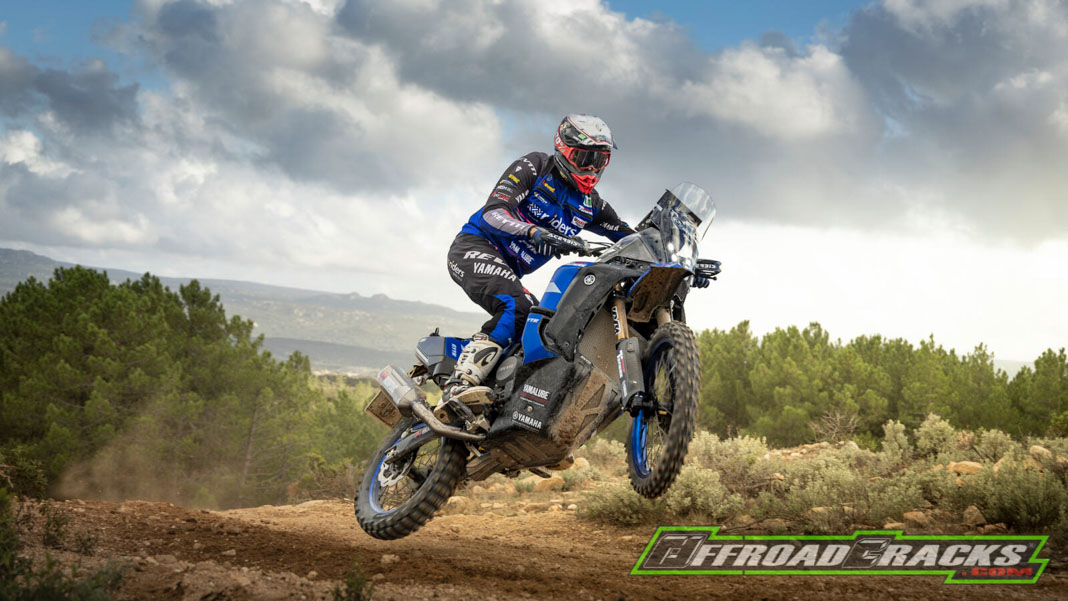 Damit lässt sich eine Standard Yamaha Ténéré 700 zu einem echten Rally-Werksbike modifizieren. Die Preise für die einzelnen Kits sind noch nicht bekannt und werden veröffentlicht, sobald verfügbar. Damit erweitert Yamaha in gekonnter Weise das Einsatzspektrum der Ténéré 700 für die boomende Rally-Szene im Adventure-Segment auf eine überzeugende Art und Weise – well done.
---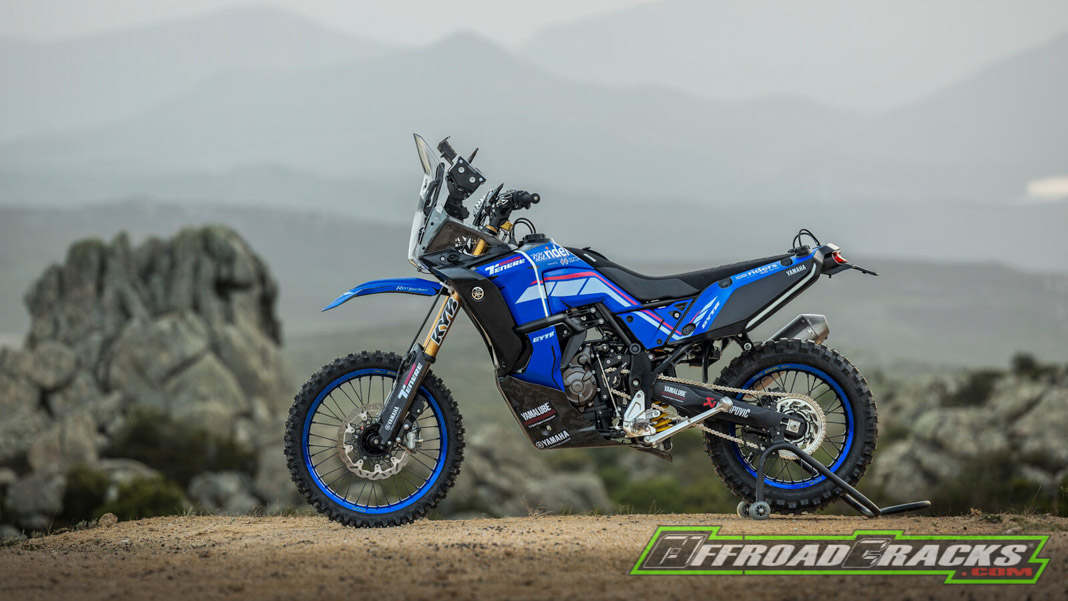 It is no longer a secret that the Ténéré 700 from Yamaha is one of the most successful models in the adventure segment. After all, the Ténéré 700 is available in six different variants, and people are happy to accept them in numerous forms, considering the incredible sales figures since its market launch in 2019.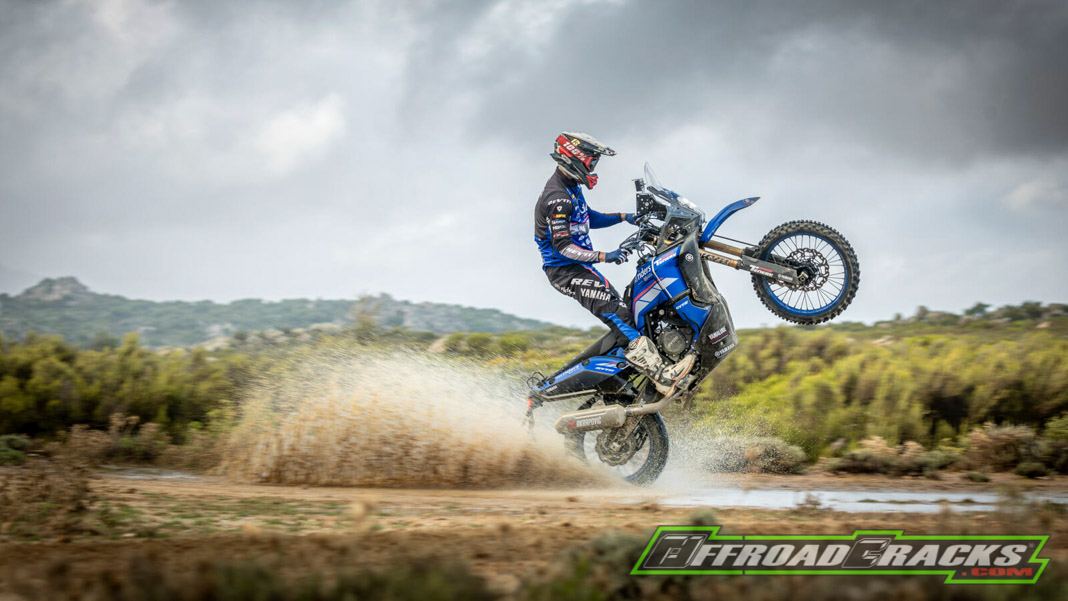 But now for the first time there are factory kits for the Yamaha Ténéré 700 World Raid, which not only give it an extra boost visually, but also technically and for serious rally use. This had never happened anywhere before. Except for the finished rally replica from the Alpine country. But this is an opportunity to give your series Ténéré Factory genes. What is possible in detail?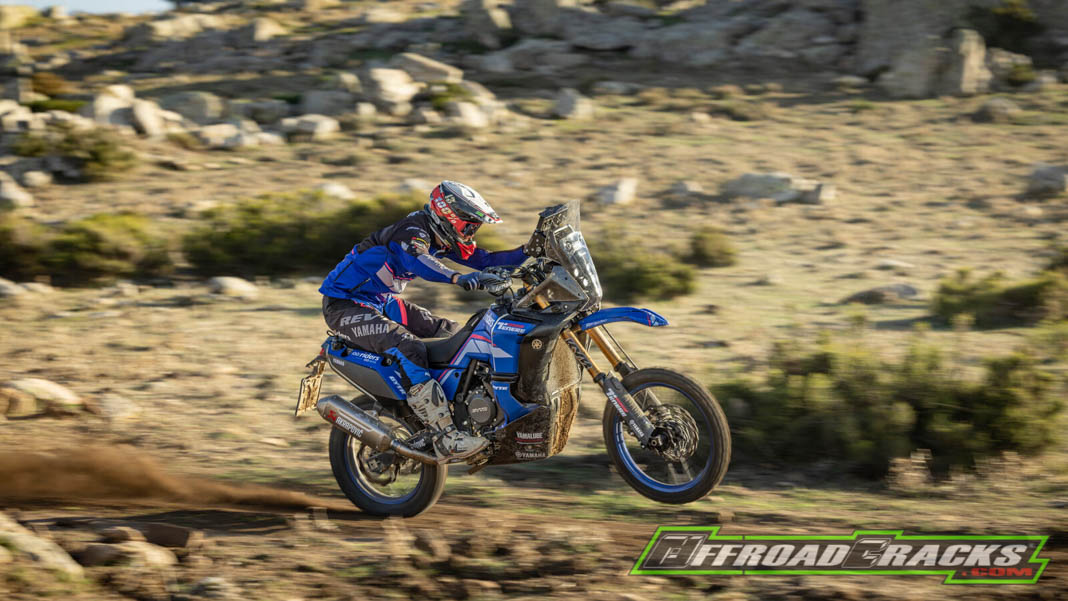 GYTR stands for Genuine Yamaha Technology Racing and describes high-end performance parts directly from Yamaha. With these kits the World Raid can be converted into a real competition motorcycle for real rally use. There are three kits to choose from: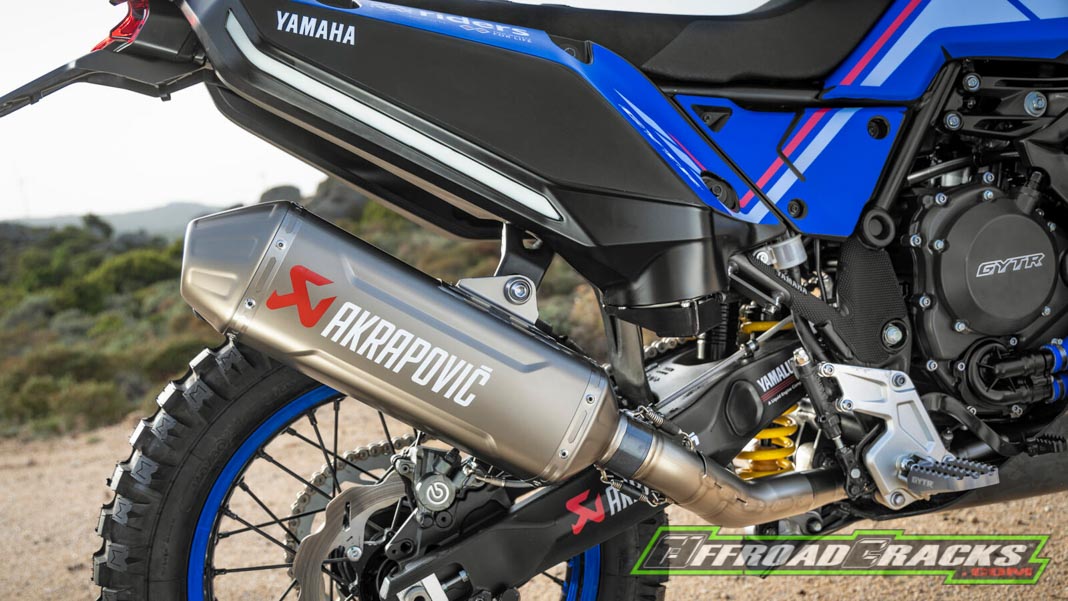 Ténéré World Raid Performance Kit:
GYTR One-piece rally seat with GYTR logo and +25mm seat height
GYTR Rally footpegs with a wide contact area
GYTR ECU for higher engine power and increased torque
Complete Akrapovic titanium exhaust system
GYTR air filter kit
Performance increase: 9 HP
GYTR split clutch cover with GYTR logo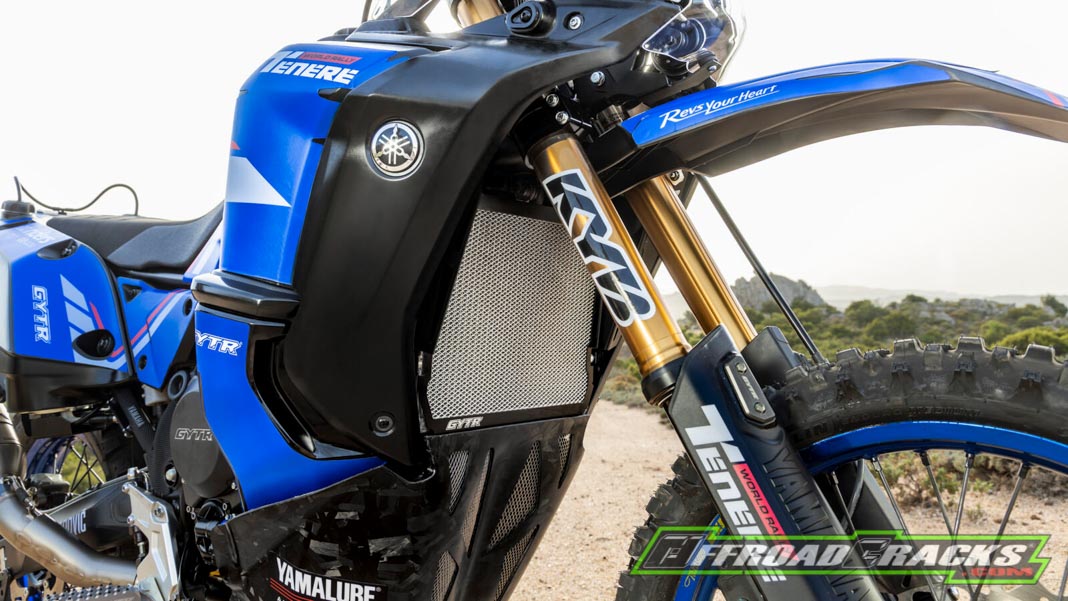 Ténéré World Raid Handling Kit:
48mm Kayaba Closed Cartridge Upsidedown fork with DLC coated slide tubes and 270mm travel
GYTR triple clamp made from 6082 forged aluminum with mounts for the OEM steering damper
Scotts steering damper with 25 adjustment options
Fully adjustable Paioli shock absorber
Lightweight GYTR rally wheels from Haan-Wheel with Excel rims and milled aluminum hubs
Braking Brembo brake system with 300mm at the front and 267mm at the rear
GYTR ECU including ABS deactivation
Lightweight chain and sprocket set with adapted gear ratio
New larger GYTR cooler kit
Additional GYTR oil cooler kit
GYTR radiator protection
High GYTR front fender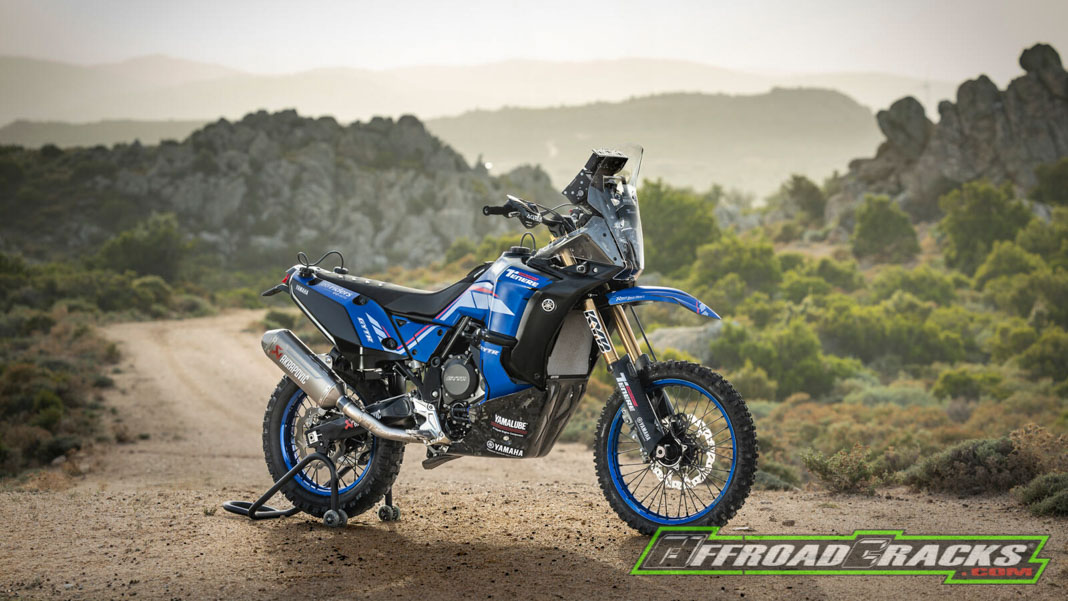 Ténéré World Raid Rally Kit:
New front tanks made of nylon and a rear tank to increase the fuel volume to a total of 37.6 liters
GYTR short stroke throttle unit
GYTR hand protectors
GYTR mounts for navigation devices
GYTR flashing and warning lights
4x GYTR high performance headlights
GYTR polycarbonate lens
GYTR engine guard made of carbon fiber and Kevlar
GYTR stick-on decor kit
Lightweight GYTR Racing wiring harness to deactivate ABS and immobilizer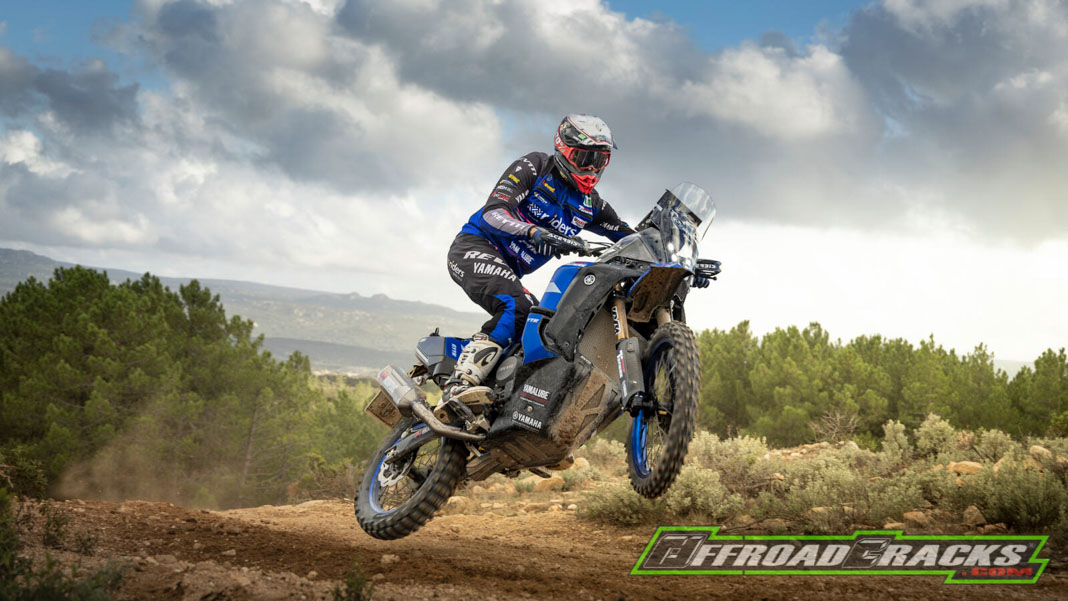 This allows a standard Yamaha Ténéré 700 to be modified into a real rally factory bike. Pricing for each kit is not yet known and will be published as soon as it becomes available. Yamaha is thus skillfully expanding the range of uses of the Ténéré 700 for the booming rally scene in the adventure segment in a convincing way – well done.
Quelle / Source: Yamaha