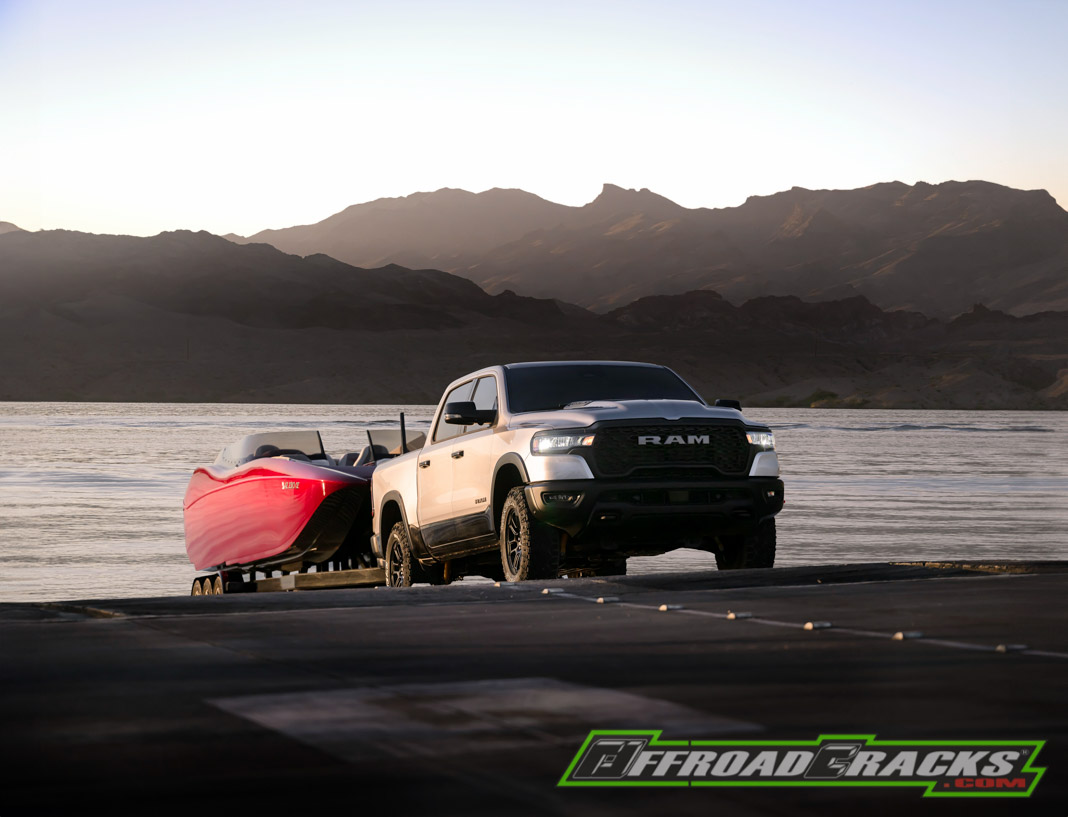 Der neue 2025 Ram 1500 feiert sein weltweites Debüt mit einer brandneuen 3,0-Liter-Hurricane-Motorenfamilie, die der Ram-Modellreihe mehr Leistung und verbesserte Kraftstoffeffizienz verleiht.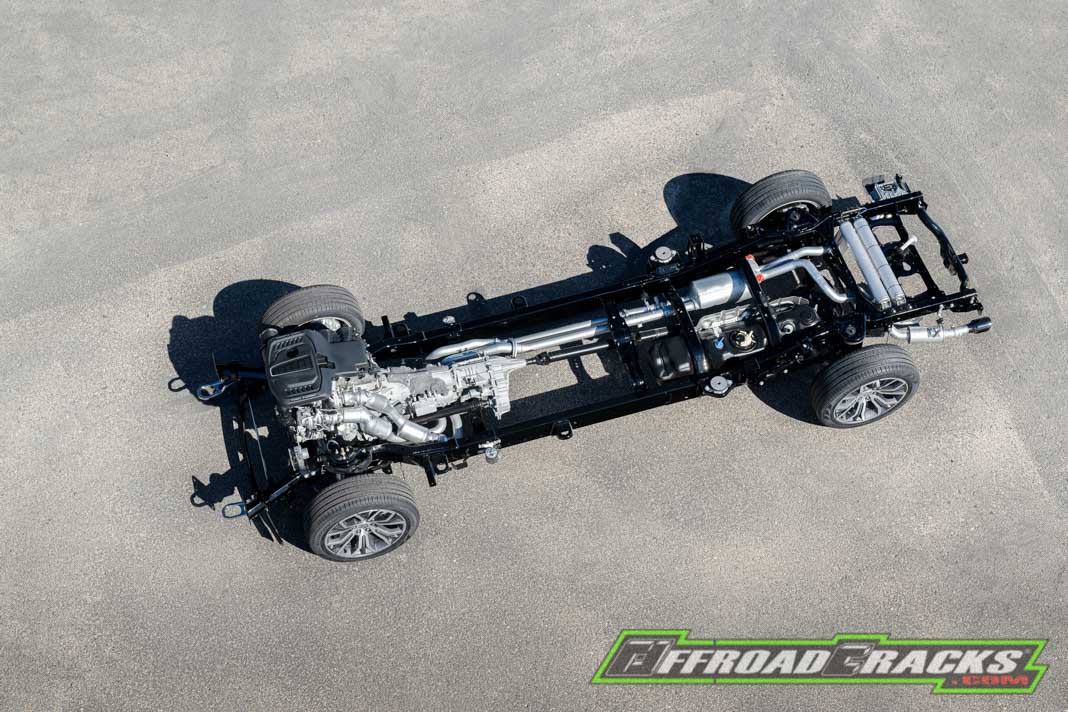 "Der neue 2025 Ram 1500 bringt unseren Kunden mehr: mehr Leistung und mehr Kraftstoffeffizienz mit unseren brandneuen 3,0-Liter-Hurricane-Motoren", sagte Tim Kuniskis, CEO der Marke RAM. Mit einer Auswahl an neuen und bewährten Benzinmotoren oder unseren kommenden Elektro-Lkw-Angeboten ist RAM so aufgestellt, dass es Lkw-Käufer auf der ganzen Welt bedient. Unsere neuen Antriebe ergänzen die einzigartige Kombination aus kühnem Design, Spitzeninnovation und -technologie, Langlebigkeit und Leistungsfähigkeit, die Ram-Kunden kennen und lieben gelernt haben."
Der 2025 Ram 1500 bietet seinen Kunden drei Motorvarianten an: Die brandneuen 3,0-Liter-Hurricane- und 3,0-Liter-Hurricane-Hochleistungs-Reihensechszylinder-Turbo-Motoren (SST) aus der Stellantis Hurricane Twin-Turbo-Familie – die leistungsstärksten Sechszylinder im Segment – und den preisgekrönten 3,6-Liter-Pentastar V6 eTorque. Der brandneue 3,0-Liter-Hurricane-Motor hat eine Leistung von 309 kW (420 PS) und 636 Newtonmeter Drehmoment, während der Hochleistungsmotor 397 kW (540 PS) und 706 Nm Drehmoment zur Verfügung stellt. Die Kapazität umfasst eine maximale Anhängelast von 5,2 Tonnen, eine maximale Nutzlast von mehr als einer Tonne Pfund und eine Wattiefe von bis zu 61 Zentimetern.
Ein brandneues Ultra-Premium-Wolfram-Modell ergänzt die 2025 Ram 1500-Reihe, zu der auch die Modelle Tradesman, Big Horn/Lone Star, Laramie, Rebel, Limited Longhorn und Limited gehören.
Im dritten Quartal 2024 wird ein neuer Ram 1500 RHO mit dem 397 kW (540 PS) starken Hurricane H/O die Modellpalette erweitern und Amerikas führende Offroad- und Performance-Truck-Palette verstärken.
Die gesamte Ram-Produktpalette wird den Kunden Benchmark-Benzin- und Elektrofahrzeuge bieten: Denjenigen, die die harte Arbeit erledigen, sowie Familien überall dorthin bringen, wo sie hinmüssen. Ram hat sich der Innovations- und Antriebsführerschaft verschrieben und bietet eine Produktpalette, die aus allem besteht, was Lkw-Käufer wollen und brauchen.
Zusätzlich zum kommenden Benzinbetriebenen Ram 1500 wird Ram einen vollelektrischen 2025 Ram 1500 REV anbieten, der im vierten Quartal 2024 auf den Markt kommt. Ein brandneuer Ram 1500 Ramcharger mit noch mehr Reichweite wird folgen.
Der Ram 1500 ist Teil des bedeutenden Beitrags von Ram zum Strategieplan ´Dare Forward 2030´ von Stellantis,  um die Art und Weise, wie sich die Welt bewegt, durch die Bereitstellung innovativer, sauberer, sicherer und erschwinglicher Mobilitätslösungen anzuführen. Die Reduzierung der Treibhausgasemissionen ist ein Schlüsselelement des Strategieplans. Stellantis hat sich verpflichtet, seinen CO2-Fußabdruck bis 2030 um 50 Prozent zu reduzieren und bis 2038 Netto-Null-Emissionen zu erreichen.
Der 2025 Ram 1500 wird in Sterling Heights (Michigan, USA) gebaut und soll im ersten Quartal 2024 zu den Händlern kommen. Die Preise werden rund um die Einführung kommuniziert.
Die hochmoderne Hurricane-Motorenfamilie bietet mehr Leistung und verbesserte Performance bei gleichzeitig verbesserter Kraftstoffeffizienz und reduzierten Emissionen
Der 2025 Ram 1500 bietet die brandneuen 3,0-Liter-Hurricane-Motoren mit zwei unterschiedlichen Leistungsstufen. Diese neuen Motorenaus der Stellantis Hurricane Twin-Turbo-Familie sind die leistungsstärksten Sechszylinder im Segment. Bei einem geringeren Kraftstoffverbrauch und geringeren Emissionen, bieten sie gleichzeitig mehr Leistung und Drehmoment als vergleichbare V8-Saugmotoren oder Sechszylindermotoren im leichteren Segment.
Die brandneuen 3,0-Liter-Hurricane-Motoren ergänzen den 3,6-Liter-Pentastar-V6 in der Ram 1500-Reihe. Alle drei Motorvarianten für den 2025 Ram 1500, sind mit einem TorqueFlite-Achtgang-Automatikgetriebe gekoppelt, das Kraftstoffverbrauch, Leistung und Fahrbarkeit optimiert.
Die Basis des Hurricane-Motors bildet ein Aluminiumgussblock mit tiefer Schürze und einer strukturellen Ölwanne aus einer Aluminiumlegierung. Der derzeit stärkste Ram-Motor verwendet kreuzverschraubte Hauptlagerdeckel aus Stahl, um die stark rotierende Baugruppe aus einer Kurbelwelle und Pleuelstangen, jeweils aus geschmiedetem Stahl, zu halten. Während der Herstellung wird die Deckplatte gehont, um die Form der Zylinderbohrung zu optimieren, was ebenfalls zur Verbesserung der Kraftstoffeffizienz beiträgt.
Die Ingenieure des Stellantis-Antriebssystems setzten modernste Technologien ein, um die Emissionen zu reduzieren und dabei trotzdem eine hohe Motorleistung zu erreichen, darunter:
Zwei trägheitsarme High-Flow-Turbolader, die für jeden Motor optimiert sind, speisen je drei Zylinder und reagieren schnell auf Gaspedalstöße
Plasmatransfer-Drahtlichtbogenbeschichtung (Sprühbohrung) in den Zylinderbohrungen für eine ultradünne, reibungsarme Verschleißoberfläche
Hochdruck-Kraftstoffdirekteinspritzung (5.075 psi/350 bar)
Wasser-Luft-Ladekühler mit speziellem Kühlkreislauf
Die 3,0-Liter-Hurricane-Motoren werden im Stellantis-Motorenwerk Saltillo in Mexiko produziert.
Neue Hinterachse bietet mehr Leistung, Haltbarkeit und Effizienz
Der 2025 Ram 1500 verfügt über eine neue Hinterachse mit hohem Drehmoment, um die Fahrqualität mit dem 3,0-Liter-Hurricane H/O-Motor weiter zu verbessern. Erhältlich als 2- oder 4WD, verteilt ein traditionelles offenes Sperrdifferenzial das Drehmoment automatisch auf die Hinterräder, um die Traktion an jedem Rad zu maximieren. Ein optionales elektronisches Sperrdifferenzial gibt dem Fahrer die Möglichkeit, das Differenzial bei Bedarf zu sperren oder zu entsperren und so die Traktion des Fahrzeugs zu verbessern.
Der 2025 Ram 1500 bietet Achsübersetzungen von 3,21, 3,55 oder 3,92, mit denen die Kunden den Kraftstoffverbrauch und die Fahreigenschaften optimieren können.
Die Fahrer genießen klassenbestes Fahrverhalten und Handling über eine Doppelquerlenker-Vorderradaufhängung und eine Fünflenker-Hinterachse mit optionaler, aktiver Four-Corner-Luftfederung. Die einstellbare Luftfederung ermöglicht bis zu fünf verschiedene Modi: Ein-/Ausstieg, Aero, Normal, Offroad 1 und Offroad 2.
Überarbeitetes Design
Der neue 2025 Ram 1500 wird mit einem modernen, zeitgemäßen Außendesign neu interpretiert, das Ram-Markenwerte unterstreicht. Die neueste Version des leichten Lkw von Ram ist sofort erkennbar und verfügt über ein schlankeres, aerodynamischeres Erscheinungsbild. Neue Premium-LED-Scheinwerfer, einschließlich bi-funktionaler Projektorscheinwerfer, sind ab der Ausstattung Limited serienmäßig. Der ikonische Ram-Kühlergrill richtet sich an eine Vielzahl von unterschiedlichen Käufern und ist je nach Modell in acht einzigartigen Interpretationen erhältlich. Ein neues und markantes R-A-M-Emblem erhöht die Präsenz zu erhöhen und setzt ein stolzes Design-Statement.
An den Seiten zieht sich eine gezeichnete Linie von vorne nach hinten und verbindet den vorderen Kotflügel, die Kabinentüren und die Kotflügel auf der Ladefläche zu einem einheitlichen horizontalen Profil. Die Gestaltung der Ladefläche und der Kabine reduziert aerodynamische Störungen. Völlig neue Rückleuchten mit Juwelenoptik für die gesamte Modellpalette und optionale LED mit Totwinkelüberwachung setzen das neue Design auch am Heck fort.
Für den 2025 Ram 1500 ist nun eine elektrische Heckklappe zum mit Hinderniserkennung erhältlich. Der Schlüssel verfügt zudem über einen Knopf zum Absenken der Heckklappe. Eine multifunktionale Heckklappe ist weiterhin erhältlich und macht den Marktführer im Bereich Ladungsmanagement in diesem Segment noch nützlicher. Die abschließbare Ladefläche ist weiterhin mit der RamBox mit einer 115-Volt-Steckdose erhältlich. Das klassenexklusive RamBox-Cargo-Management-System umfasst vielseitige, wetterfeste, abschließbare, beleuchtete undAufbewahrungsbehälter, die in die Ladeflächengitter integriert sind. Mit der RamBox erhältlich ist ein Pickup-Ladeflächenteiler- und Cargo-Rail-System mit vier verschiebbaren, verstellbaren Stollen.
Der 2025 Ram 1500 ist in den folgenden Farben erhältlich: Diamond Black, Bright White, Ivory White (Drei-Schicht), Delmonico Red, Flame Red, Hydro Blue, River Rock, Baltic Grey und Billet Silver.
Der neue Ultra-Premium-Ram 1500 Tungsten setzt sich an die Spitze der Light-Duty-Reihe mit hochwertigen, authentischen Materialien
Das neue 2025 Ram 1500 Tungsten-Modell bietet den Kunden ein Ultra-Premium-Erlebnis und bleibt gleichzeitig der Natur des Ram 1500 treu. Der brandneue Ram 1500 Tungsten verfügt über eine völlig neue elektrische Heckklappe, ein hochwertiges LED-Rücklichtdesign und ein modernes R-A-M-Emblem.
Das Interieur von Tungsten in Indigo/Meersalz umfasst neue Platin-Patina-/halbhelle Metallakzente mit Diamanträndelung, einem mit Wildleder umwickelten Dachhimmel, A- und B-Säulen und Visieren sowie beheizte und belüftete Premium-Fahrer- und Beifahrersitze aus gestepptem Natura Plus-Leder mit 24-Wege-Antrieb, einschließlich Memory-Einstellungen und Massagefunktion, elektrischer Lendenwirbelstütze und vierfach elektrisch verstellbaren Kopfstützen. Zu den weiteren Merkmalen, die dem 2025 Ram 1500 Tungsten eine gut verarbeitete, hochwertige Haptik und ein hochwertiges Erscheinungsbild verleihen, gehören ein Tungsten-Emblem auf der Mittelkonsole mit eingelegtem Metallschriftzug und Diamanträndelung, auf dem auch die Fahrzeugidentifikationsnummer (VIN) angezeigt wird, gebürstete Platin-Patina-Aluminium-Litho-Lünetten, eine einzigartige Schaltmittelkappe mit Kristalleffekt, ein Ultra-Premium-Audiosystem mit 23 Lautsprechern, neue Dual-Wireless-Ladegeräte und ein Metallpedal-Kit.
Das neue Interieur des Ram 1500 bietet authentische Materialien und bleibt gleichzeitig der Natur von Ram treu
Der neue 2025 Ram 1500 setzt einmal mehr Maßstäbe für Pickup-Truck-Interieurs mit einer Vielzahl authentischer, hochwertiger Materialien, die sowohl komfortabel als auch langlebig sind. Das Interieur Design Team konzentrierte sich auf hochwertige Texturen, Farben und Materialien und die kontinuierliche Verbesserung der Funktionalität für unerwarteten Luxus. Zu den authentischen und hochwertigen Materialien gehören Kohlefaser-, Metall- und Lederelemente, die zusammen ein Maß an Luxus bieten, das nur in einem Ram-Truck zu finden ist.
Zusätzlich werden neue Maßstäbe mit verbesserten Farben und Materialien erreicht, die in der gesamten 2025er Ram 1500-Reihe zu sehen sind, darunter:
Bighorn/Lone Star verfügt über eine neue Gridiron-Lackierung mit Lasergravur-Zierakzenten auf dem Armaturenbrett, den Türen und der Konsole sowie ein neues Akzentmaterial für die Sitzbezüge mit Gear-Prägung in Dieselgrau oder Schwarz
Laramie verfügt über neue dekorative Chevron-Folienakzente und führt zusätzlich zum serienmäßigen schwarzen Interieur ein neues optionales zweifarbiges Interieur in Bisonbraun/Meersalzgrau ein
Rebel verfügt über ein neues rot/schwarzes Ombre-Mesh-Einsatzmaterial auf den serienmäßigen Stoff-/Vinylsitzen
Limited Longhorn verfügt über das neue offenporige Echtholzfurnier Barn Wood 45 mit verbessertem Sägeschnitteffekt. Longhorn ist exklusiv mit dem brandneuen monochromen Interieur in Bison Brown und Vordersitzen mit Massagefunktion erhältlich
Limitierte Ausstattung: neue schwarze, offenporige Echtholzfurnier-Dekorakzente. Zusätzlich zum serienmäßigen schwarzen, einfarbigen Interieur verfügt der Ram 1500 Limited über ein neues optionales schwarz/ebenholzrotes Farbpaket für einen zweifarbigen Effekt sowie Vordersitze mit Massagefunktion.
Zu den weiteren verbesserten Merkmalen gehören ein Druckknopf für die Anhängekupplung sowie eine Zubehörschalterbank, die, wenn sie mit dem 14,5-Zoll-Touchscreen ausgestattet ist, Tasten an der Unterseite des Touchscreens in Kombination mit herkömmlichen physischen Bedienelementen direkt außerhalb des Bildschirms verwendet.
Interieur mit fortschrittlicher Technologie, Komfort und innovativen Funktionen
Der neue 2025 Ram 1500 verfügt über das neueste und fortschrittlichste Uconnect-System, das mit einem verbesserten 12-Zoll- oder neuen 14,5-Zoll-Touchscreen-Display ausgestattet ist und intuitiv genutzt werden kann. Das Uconnect-5-System bietet noch mehr vernetzte Dienste und Funktionen für eine unübertroffene Benutzerfreundlichkeit.
Zu den Highlights des Systems gehören:
Verbesserter 12-Zoll-Touchscreen mit höherer Auflösung und neue konfigurierbare 14,5-Zoll-Touchscreen-Displays mit Split-Screen-Funktion für den gleichzeitigen Betrieb von zwei Anwendungen. Beide Touchscreens verwenden die Full Array Local Dimming-Technologie, die ein höheres Kontrastverhältnis als ein herkömmlicher Bildschirm mit Kantenbeleuchtung ermöglicht
Neuer 10,25-Zoll-Beifahrerbildschirm mit drei Hauptfunktionen: Co-Pilot (Navigation, Geräteverwaltung), Unterhaltung (über HDMI) und die Möglichkeit, die Außenkameras des Fahrzeugs anzuzeigen
Die fortschrittliche elektrische Architektur von Atlantis verbessert Uconnect 5 mit fünfmal schnelleren Betriebsgeschwindigkeiten als die vorherige Generation mit mehr Speicher und blitzschneller Reaktion auf Touchscreen-Eingaben in nur 0,05 Sekunden.
Zu den weiteren neuen innovativen Funktionen gehören:
Active Driving Assist für automatisiertes Fahren der Stufe 2 (L2). Die Technologie bestätigt den Weg des Unternehmens in eine autonome Zukunft. Der Ram 1500 ist mit dem Active Driving Assist für automatisiertes Fahren mit Hands-on-Wheel und Eye-on-Road mit Spurzentrierung und adaptiver Geschwindigkeitsregelung erhältlich. Das System verwendet mehrere Sensoren, darunter Radargeräte und Kameras, um geeignete Straßen für die Technologie zu bestimmen.
Der Hands-free Driving Assist für automatisierte Fahrfunktionen der Stufe 2+ (L2+) bietet freihändiges Fahren bei allen Geschwindigkeiten und ein Spurhaltesystem für noch mehr Fahrkomfort. Das System bremst das Fahrzeug in engen Kurven vorausschauend ab, übernimmt nach dem Überholen des Fahrers automatisch die Kontrolle und überprüft, ob der Fahrer auf die Straße achtet.
Ein integrierter Wechselrichter bietet bei Ausstattung mit dem neuen 3,0-Liter-Hurricane-Motor bis zu 1,8 Kilowatt mit zwei abgedeckten Steckdosen im Inneren der Ladefläche. Wenn der 3,0-Liter-Hurricane-Motor des Ram 1500 läuft, können Kunden den Wechselrichter über den Touchscreen und mit einem Schalter links neben den Steckdosen einschalten, während sich der Lkw in der Parkstellung befindet. Der Motor erhöht dann die Umdrehungen pro Minute (U/min), um den Bordwechselrichter zu unterstützen. Die Ram 1500-Modelle, die mit dem 3,6-Liter-Pentastar V-6 eTorque-Motor ausgestattet sind, können den Wechselrichter während der Fahrt betreiben.
Ein optionaler volldigitaler Rückspiegel mit Abschleppmodus sorgt für eine ungehinderte Sicht nach hinten. Der digitale Rückspiegel zeigt Videos in Echtzeit von einer nach hinten gerichteten Kamera an und bietet ein Bild, das nicht von den D-Säulen oder den Rücksitzen verdeckt wird. Es kehrt auch zu einem traditionellen reflektierenden Spiegel zurück, wenn der Schalter darunter betätigt wird.
Der 2025 Ram 1500 verfügt über einen klassenexklusiven 10,25-Zoll-Beifahrerbildschirm. Nur für den Beifahrer sichtbar und mit dynamischer Touchscreen-Steuerung, bietet es drei Hauptfunktionen: Co-Pilot (Navigation, Geräteverwaltung), Entertainment (über HDMI) und die Möglichkeit, die Außenkameras des Fahrzeugs zu sehen. Der Beifahrerbildschirm verfügt über einen HDMI-Stecker, über den die Insassen ihr Telefon oder Tablet anschließen können, wodurch ihr Gerät auf den Touchscreen gespiegelt wird, sodass Internetsuche, Musik und App-Nutzung über das Uconnect 5-System projiziert werden können.
Der 2025 Ram 1500 verfügt über ein vollfarbiges Head-Up-Display (HUD), das auf bis zu 10 Zoll konfigurierbar ist und mehrere verschiedene Inhaltsbereiche gleichzeitig bietet, darunter Spurverlassen, Spurhalteassistent, adaptive Geschwindigkeitsregelung, Turn-by-Turn-Navigation, aktuelle Geschwindigkeit, aktueller Gang und Geschwindigkeitsbegrenzung. Alle HUD-Einstellungen können personalisiert und in den Fahrerprofilen gespeichert werden.
Ein 12,3 Zoll großes digitales Kombiinstrument zeigt fast zwei Dutzend verschiedene Menüs an, darunter Fahrerassistenztechnologien wie adaptive Geschwindigkeitsregelung, aktiver Fahrassistent, Müdigkeitserkennung und Geschwindigkeitsbegrenzungsschilder.
Ram-Besitzer können jetzt einen digitalen Schlüssel zu ihrem Smartphone oder ihrer Uhr hinzufügen, um auf ihr Fahrzeug zuzugreifen und es zu starten. Nach der Registrierung bei Ram Connect und dem Herunterladen der Ram-App auf ein kompatibles Gerät, können Besitzer digitale Schlüssel erstellen und in der Wallet ihres Smartphones speichern. Digitale Schlüssel können mit anderen kompatiblen Geräten geteilt werden, während der Besitzer die volle Kontrolle über den Zugang behält. Eine NFC-basierte Smartcard wird den Benutzern als Backup zur Verfügung gestellt. Damit kann das Fahrzeug entriegelt und gestartet werden, wenn das Smartphone nicht zur Verfügung steht. Während herkömmliche Schlüssel nach wie vor Standard sind, bieten digitale Schlüssel den Kunden mehr Flexibilität in Bezug auf den Zugang zu ihren Fahrzeugen.
---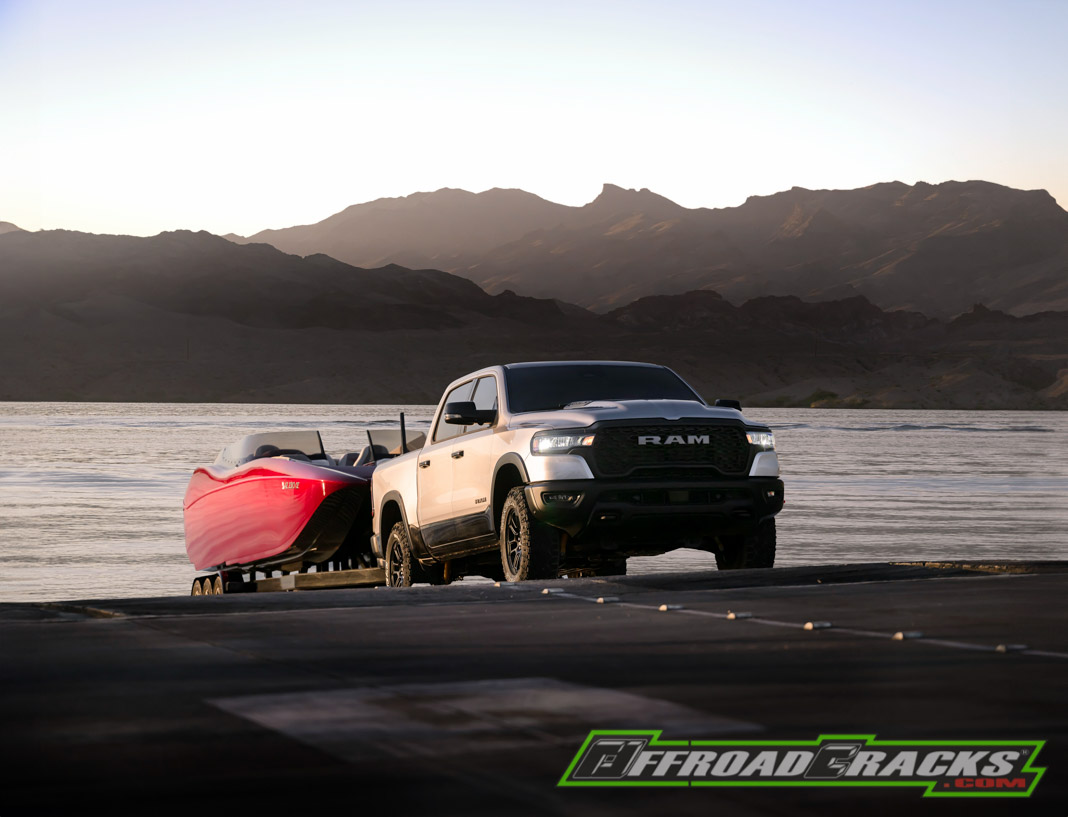 The new 2025 Ram 1500 makes its global debut today, featuring an all-new 3.0-liter Hurricane engine family that brings the Ram lineup even more standard power, more performance and improved fuel efficiency.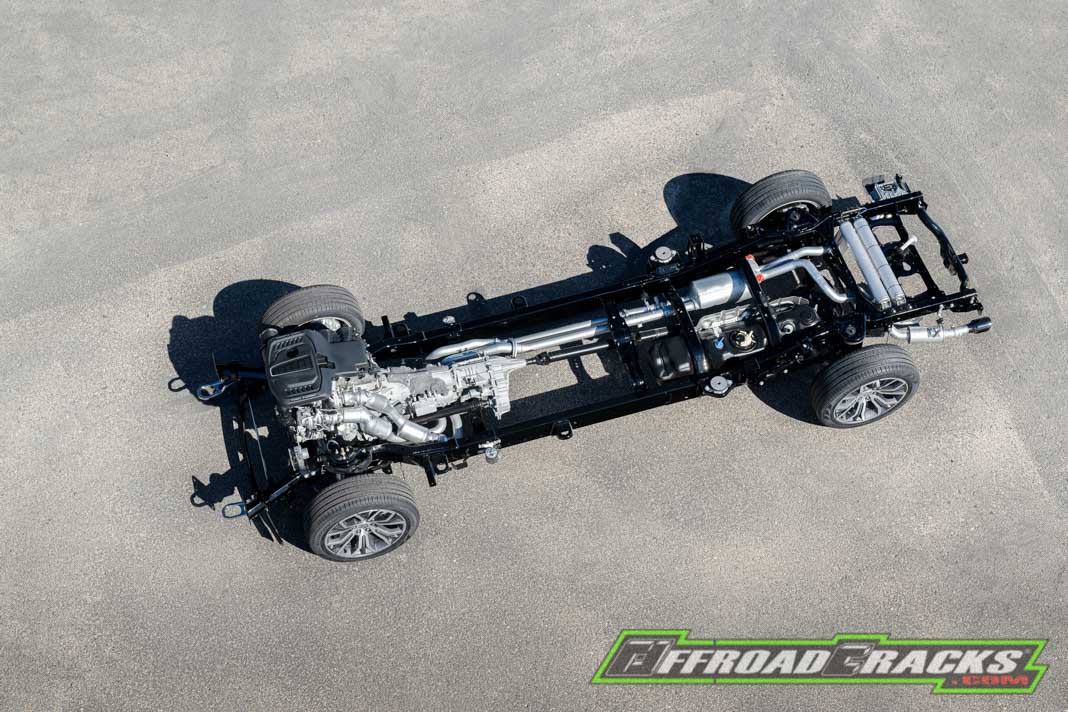 "The new 2025 Ram 1500 brings our customers more: more power, more performance and more fuel efficiency with our all-new 3.0-liter Hurricane engines," said Tim Kuniskis, Ram brand CEO – Stellantis. "With a choice of new and proven gas engines or our upcoming electric truck offerings, Ram is built to serve truck buyers everywhere. Our new powertrain offerings add to the unique combination of bold styling, leading-edge innovation and technology, durability and capability Ram customers have come to know and love."
The 2025 Ram 1500 offers customers three engine options, including the all-new 3.0-liter Hurricane and 3.0-liter Hurricane High Output (H/O) Straight-Six Turbo (SST) engines from the Stellantis Hurricane Twin-turbo family, the most powerful six cylinders in the segment, and the award-winning 3.6-liter Pentastar V-6 eTorque. The all-new 3.0-liter Hurricane engine is rated at 420 horsepower and 469 lb.-ft. of torque, while the High Output engine is rated at 540 horsepower and 521 lb.-ft. of torque. Capability includes a maximum towing capacity of 11,580 pounds, a maximum payload of 2,300 pounds and up to 24 inches of water fording.
An all-new, ultra-premium Tungsten model joins the 2025 Ram 1500 lineup, which also includes Tradesman, Big Horn/Lone Star, Laramie, Rebel, Limited Longhorn and Limited models.
In Q3 2024, a new Ram 1500 RHO will join the lineup with the 540-horsepower Hurricane H/O, reinforcing America's leading off-road and performance truck lineup.
The entire Ram lineup will offer customers benchmark gas and electric vehicles that get the hard work done and families where they need to go. Ram is committed to innovation and powertrain leadership with a lineup that consists of anything and everything truck buyers want and need.
In addition to the upcoming gas-powered Ram 1500, Ram will offer an all-electric 2025 Ram 1500 REV that arrives in the fourth quarter of 2024, with an all-new Ram 1500 Ramcharger featuring even more class-shattering range to follow.
Ram 1500 is part of Ram's significant contribution to Stellantis' Dare Forward 2030 strategic plan to lead the way the world moves by delivering innovative, clean, safe and affordable mobility solutions. Reducing greenhouse gas emissions is a key element of the Stellantis Dare Forward 2030 strategic plan. Stellantis is committed to cut its carbon footprint by 50% by 2030, all while achieving net carbon zero by 2038.
Built in Sterling Heights, Mich., the 2025 Ram 1500 is scheduled to arrive in dealerships in the first quarter of 2024. Pricing will be announced closer to when the 2025 Ram 1500 goes on sale.
State-of-the-art Hurricane engine family delivers big-engine power with more performance, improved fuel efficiency and reduced emissions
The 2025 Ram 1500 offers the all-new 3.0-liter Hurricane Standard Output and High Output engines. These new engines, members of the Stellantis Hurricane Twin-turbo family and the most powerful six cylinders in the segment, deliver enhanced fuel economy and fewer emissions while generating more horsepower and torque than other naturally aspirated V-8 and boosted six-cylinder engines in the light-duty segment.
The all-new 3.0-liter Hurricane engines join the 3.6-liter Pentastar V-6 in the Ram 1500 lineup. All three engine options offered with the 2025 Ram 1500 are paired with a TorqueFlite eight-speed automatic transmission that optimizes smooth shift changes for fuel economy, performance and drivability.
The foundation of the Hurricane engine is a deep-skirt cast-aluminum block with a structural aluminum alloy oil pan. The strongest Ram engine ever uses cross-bolted steel main bearing caps to contain the strong rotating assembly of a forged steel crankshaft and forged steel connecting rods. During manufacturing the block is deck-plate honed to optimize the cylinder bore shape, which helps improve fuel efficiency.
Stellantis propulsion system engineers employed state-of-the-art technologies to deliver reduced emissions and attain big-engine power, including:
Two low-inertia, high-flow turbochargers, optimized for each engine, feed three cylinders for rapid response to throttle inputs
Plasma transfer wire arc (spray bore) coating in the cylinder bores for an ultra-thin, low-friction wear surface
High-pressure (5,075 psi/350 bar) direct fuel injection
Engine-mounted water-to-air charge cooler with a dedicated cooling circuit
The 3.0-liter Hurricane engines are produced at Stellantis' Saltillo Engine Plant in Mexico.
New rear axle offers increased performance, durability and efficiency
The 2025 Ram 1500 features a new high-torque rear axle to further enhance ride quality for trucks equipped with the 3.0-liter Hurricane H/O engine. Available in 2WD or 4WD, a traditional open or limited-slip differential automatically divides torque among the rear wheels to maximize traction available at each wheel. An available electronic locking rear differential gives the driver the ability to lock or unlock the differential on demand, providing enhanced traction to the vehicle when needed.
Ram 1500 offers a 3.21, 3.55 or 3.92 axle ratio, allowing customers to optimize fuel economy and vehicle capability.
Drivers will enjoy class-leading ride and handling via a double wishbone front suspension and five-link solid rear axle with available, segment-exclusive, active-level, four-corner air suspension. The adjustable air suspension enables up to five different modes: entry/exit, aero, normal, off-road 1 and off-road 2.
Contemporary design aesthetic telegraphs bold, heroic presence
The new 2025 Ram 1500 is reimagined with a modern, contemporary exterior design that telegraphs the bold, heroic presence Ram is known for. The latest iteration of Ram's light-duty truck is instantly recognizable while incorporating a sleeker, more aerodynamic appearance. New premium LED headlamps, including twin bi-functional projector headlamps, are standard on Limited and up. A new, larger, forward-leaning grille signifies a heroic presence while taking boldness to another level. The iconic Ram grille caters to a wide variety of buyers and is available in eight unique interpretations as dictated by the particular model. A new, prominent R-A-M badge has been lifted to increase the presence and make a proud statement.
A drawn body-side character line stretches from front to rear, tying together the front fender, cab doors and bed fenders for a consistent horizontal profile. The bed and cab are sub-flush to reduce aerodynamic disturbances. All-new taillamps with a jeweled appearance across the lineup, including LEDs with Blind-spot Monitoring, available on select models.
New for 2025, the Ram 1500 offers a power open/close tailgate with obstacle detection. When equipped, the key fob now includes a button to lower the tailgate. A multi-function tailgate continues to be available and adds even greater utility to the segment's cargo-management and storage leader. The best lockable bed storage in the segment continues to be available with RamBox, featuring a 115-volt outlet. The class-exclusive RamBox cargo management system includes versatile, weatherproof, lockable, illuminated and drainable storage bins built into the bed rails. Available with RamBox is a pickup bed divider and cargo rail system with four sliding, adjustable cleats.
The 2025 Ram 1500 is available in the following colors: Diamond Black, Bright White, Ivory White Tri-coat, Delmonico Red, Flame Red, Hydro Blue, River Rock, Baltic Grey and Billet Silver.
New ultra-premium Ram 1500 Tungsten sits atop the light-duty lineup with high-quality authentic materials
The new 2025 Ram 1500 Tungsten model gives customers an ultra-premium experience while staying true to the hardworking nature of the Ram 1500. The all-new Ram 1500 Tungsten includes an all-new power tailgate, a premium LED taillight design and a contemporary R-A-M badge.
Tungsten's Indigo/Sea Salt interior includes new platinum patina/semi-bright dual-textured metal accents, featuring diamond knurling, suede-wrapped headliner, A- and B-pillars and visors, and heated and ventilated premium quilted Natura Plus leather driver and front passenger seats with 24-way power, including memory settings and a massage function, power lumbar support and four-way powered headrests. Other features that give Tungsten a well-crafted, high-quality feel and appearance include a Tungsten badge on the center console featuring inlaid metal lettering and diamond knurling, which also proudly displays the vehicle identification number or VIN, brushed platinum patina aluminum litho bezels, a unique crystal-effect shifter center cap, an ultra-premium Klipsch Reference Premiere audio system with 23 speakers, all-new class exclusive dual wireless chargers and a metal pedal kit.
New Ram 1500 interior offers authentic materials while staying true to Ram's hardworking nature
The new 2025 Ram 1500 sets the benchmark for pickup truck interiors once again with a variety of authentic, premium materials that are both comfortable and durable. The interior design team focused on premium textures, colors, materials and continuing to enhance functionality for unexpected luxury throughout. Authentic and premium materials include carbon-fiber, metal and leather elements that combine to deliver a level of luxury only seen in a Ram truck.
In addition to the new Tungsten model, new heights are achieved with enhanced colors and materials seen throughout the 2025 Ram 1500 lineup, including:
Bighorn/Lone Star features a new Gridiron paint with laser etching decorative trim accents on the dashboard, doors and console and new Gear Embossed seat insert accent material in Diesel Gray or black
Laramie features new Chevron film decorative trim accents and introduces a new optional Bison Brown/Sea Salt Gray two-tone interior in addition to the standard black interior
Rebel features a new red/black ombre mesh insert material on the standard cloth/vinyl seats
Limited Longhorn features the new Barn Wood 45 open pore real wood veneer with an improved sawcut effect. Longhorn is exclusively available with the all-new Bison Brown monochromatic interior and massaging front seats
Limited features new Black Ebony open pore real wood veneer decorative trim accents. In addition to the standard black monochromatic interior, Ram 1500 Limited features a new optional black/ebony red interior color package for a dramatic two-tone effect and massaging front seats
Other enhanced features include a push-button trailer steering knob and an accessory switch bank that, when equipped with the 14.5-inch touchscreen, uses full-time dedicated buttons on the bottom of the touchscreen combined with conventional physical controls directly off screen below.
Segment-defining interior loaded with advanced technology, comfort and innovative features
The new 2025 Ram 1500 features the latest, most advanced Uconnect system ever, with an improved 12-inch or new 14.5-inch touchscreen display and intuitive user experience. The Uconnect 5 system offers even more connected services and features for unmatched ease of use.
Highlights of the system include:
Improved 12- inch touchscreen with higher resolution and new 14.5-inch reconfigurable touchscreen displays that feature split-screen capability for dual application operation. Both touchscreens use Full Array Local Dimming technology, enabling a higher contrast ratio than a conventional edge lit screen
New segment-first 10.25-inch passenger screen with three major functions: co-pilot (navigation, device management), entertainment (via HDMI) and the ability to view the exterior vehicle cameras
Advanced Atlantis electrical architecture enhances Uconnect 5 with operating speeds that are five times faster than the previous generation with more memory give and lightning-quick response to touchscreen input in as little as .05 seconds
Other new innovative features include:
Active Driving Assist is the company's name for Level 2 (L2) automated driving capability. The technology affirms the company's march toward an autonomous future. Ram 1500 is available with Active Driving Assist for hands-on-wheel and eyes-on-road automated driving using lane centering with adaptive cruise control. The system uses multiple sensors, including radars and cameras to dictate appropriate roads for the technology.
Hands-free Driving Assist is the company's name for Level 2+ (L2+) automated driving capability and offers hands-off driving at all speeds and lane centering on approved roadways, for even greater driving convenience. The system will predictively slow the vehicle down in tight curves, automatically resume control after driver override and verify that the driver is paying attention to the road.
An on-board power inverter, when equipped with the new 3.0-liter Hurricane engine, offers up to 1.8 kilowatts with two covered outlets located inside the bed. With the Ram 1500's 3.0-liter Hurricane engine running, while the truck is in park, customers can turn the inverter on via the touchscreen and with a switch located to the left of the outlets. The engine will then ramp up revolutions per minute (rpm) to support the on-board power inverter. Ram 1500 models equipped with the 3.6-liter Pentastar V-6 eTorque engine can run the inverter while the truck is in motion.
An available fully digital rearview mirror with tow mode provides an unobstructed rear view that enhances safety and visibility. The digital rearview mirror displays video in real time from a rear-facing camera, offering an image that is unobstructed by the D-pillars or rear seats. It also reverts back to a traditional reflective mirror by toggling the switch underneath.
The 2025 Ram 1500 features a class-exclusive 10.25-inch passenger screen. Only visible to the front passenger and with dynamic touchscreen control, it offers three major functions: co-pilot (navigation, device management), entertainment (via HDMI) and the ability to view the exterior vehicle cameras. The front passenger screen features an HDMI plug, which lets occupants connect their phone or tablet, turning the touchscreen into a mirrored extension of their device, allowing internet searches, music and app use to project through the Uconnect 5 system and is the only truck available with this feature.
The 2025 Ram 1500 features a full-color Head Up Display (HUD) that is configurable up to 10 inches and features several different content areas at once, including Lane Departure, Lane Keep Assist, adaptive cruise control, turn-by-turn navigation, current speed, current gear and speed limit. All HUD settings can be personalized and saved within the driver profiles.
A 12.3-inch digital gauge cluster shows nearly two dozen different menus, including driver-assist technologies such as adaptive cruise control, active driving assist, drowsy driver detection and speed limit traffic signs display.
Available class-exclusive dual wireless phone charging enhances functionality for front passengers and connectivity ports that are sculpted for quick recognition.
Ram owners can now add a digital key to their smartphone or watch to access and start their vehicle. After enrolling in Ram Connect and downloading the Ram app to a compatible device, owners can create and store digital keys in their smartphone's wallet. They can then access their vehicle without removing the phone from their pocket. Digital keys can be shared with other compatible devices, while the owner retains full control over the access. An NFC-based smart card is provided to users as a backup. This can be used to unlock and start the vehicle in cases where the smartphone is not available. While traditional key fobs remain standard, digital keys give customers more flexibility in terms of how they access their trucks.
Ultra-premium Klipsch Reference Premiere audio system provides exceptional sound quality
The new Ram 1500 Tungsten earns its place atop the lineup with an ultra-premium and best-in-class 1,228-watt Klipsch Reference Premiere audio system as standard equipment with stainless steel speaker covers and is the most powerful factory sound system available in a truck today. This system is the first automotive application of Klipsch and is the only P4 audio system available in a pickup truck.
Stunning audio performance is delivered through the exquisite, segment-exclusive Klipsch audio system, which employs a best-in-class 23 specifically tuned speakers, the most available speakers in the segment, including a high-performing 12-inch subwoofer and two one-inch titanium dome tweeters.