Die WESS erhält einen zusätzlichen Wettbewerb in England, der von keinem geringeren als dem mehrfachen Enduro-Weltmeister Paul Edmondson organisiert wird. Das Ganze hat jedoch einen fahlen Beigeschmack, da dort ursprünglich ein Lauf zur Enduro-Weltmeisterschaft (EnduroGP) geplant war, der von Paul Edmondson wieder abgeblasen wurde. Die Gerüchteküche sprach von zu wenigen Startern bei der EnduroGP weshalb das Ganze finanziell für den Veranstalter etwas knapp ausgegangen wäre. Doch die EnduroGP-Organisation hat Gott sei Dank kurzfristigen Ersatz in Frankreich gefunden.
Dass jetzt natürlich die WESS mit dem Hawkstone Park genannt wird, hat bei so manchen für etwas Stirnrunzeln gesorgt. Aber auch hier wie überall auf der Welt entscheidet das liebe Geld. So erhofft sich der Veranstalter logischerweise höhere Startzahlen und einen finanziell ausgeglichenen Erfolg. Zudem ist die WESS natürlich breiter aufgestellt, was Profis und Amateure aller Klassen zusammen bringt einen so wichtigen Offroad-Markt wie England möchte auch die WESS bedienen.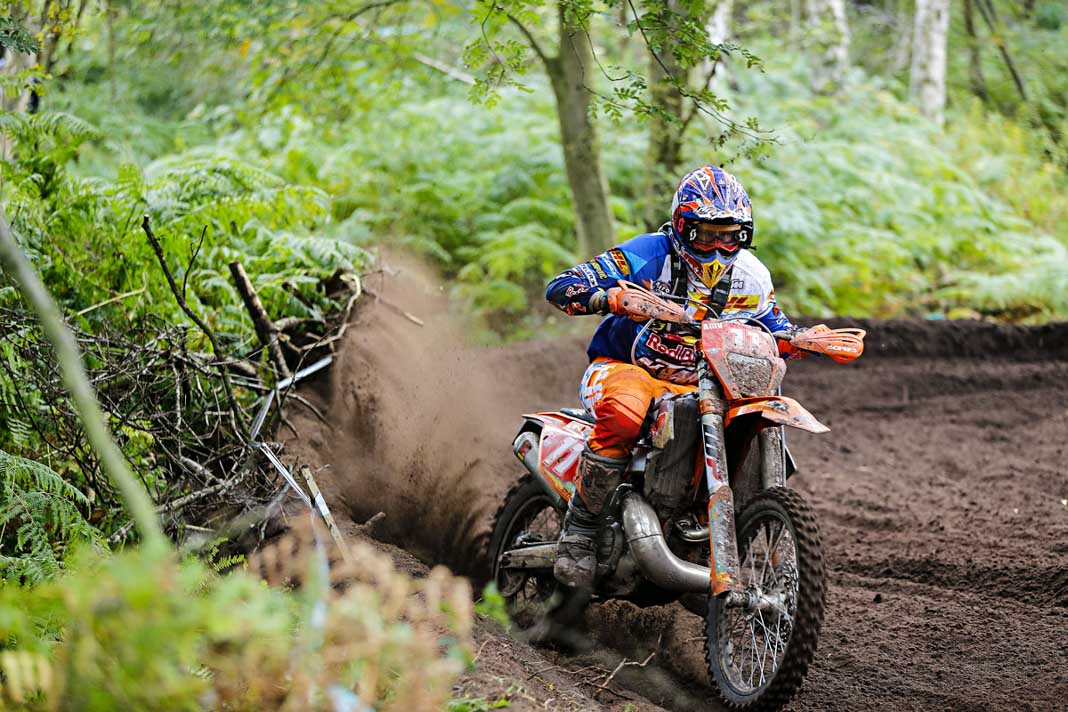 Termin des 6. Laufs zur WESS: 22. bis 23. SEPTEMBER 2018 im Hawkstone Park (UK)

Art der Veranstaltung: CROSS COUNTRY RACE
Natürlich ist der Hawkstone Park mit seiner mehr als 80-jährigen Geschichte ein Urgestein im Offroad-Sport: Egal ob bei den legendären internationalen Rennveranstaltungen oder sogar dem Motocross Grand Prix – heute MXGP. In den vergangenen Jahren wurde der Hawkstone Park bereits für den Cross-Country-Wettbewerb genutzt. Denn die im Wald eingebettete Strecke ist dafür geradezu ideal, wie das 2017 die Enduro-Weltmeisterschaft mit Cross-Country-Modus erfahren durfte.
---
VIDEO: Hawkstone Park während dem ENDUROGP-Lauf 2017 im CROSS-COUNTRY-MODUS – ein Vorgeschmack?
HINWEIS: Das Video ist noch deaktiviert, damit keine unerwünschte Datenübertragung zu Youtube stattfindet. Zur Aktivierung bitte auf das Vorschaubild/Video-Link klicken. Damit werden Daten übermittelt, zu deren Art, Umfang und Verwendungszweck wir keineAuskünfte geben können. NOTE: The video is still deactivated so that no unwanted data transfer to YouTube takes place. To activate, please click on the preview image / video link. This transmits data about the type, extent and purpose of which we cannot provide any information.
---
HINWEIS: Mit Anklicken des Videos stellen sie automatisch eine Verbindung zu Youtube/Google her, was einen ungewünschten personenbezogenen Datenaustausch mit sich bringen kann. Weitere Infos unter: www.google.de/privacy

---
Somit wird der Hawkstone Park nach dem Red Bull 111 Megawatt in Polen zu WESS-Boden. Anschließend geht's dann nach Schweden zum legendären Gotland Grand National.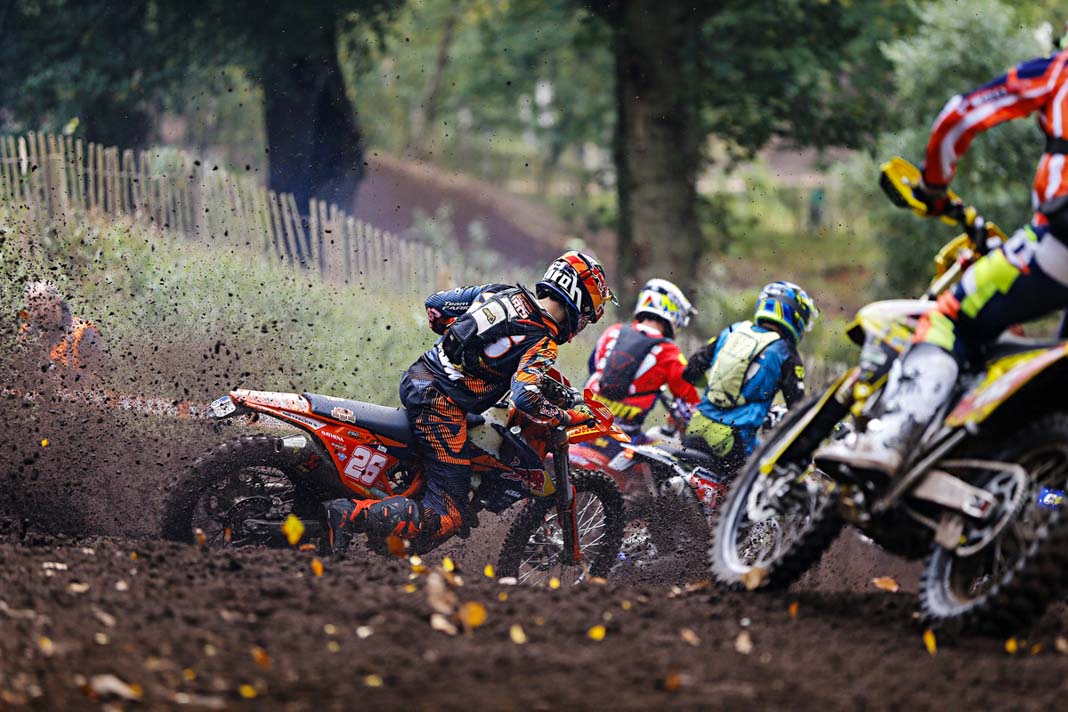 WESS-Termine 2018
Rnd 1. Extreme XL Lagares (Portugal) 11. Mai
Rnd 2. Erzbergrodeo Red Bull Hare Scramble (Österreich) 31. Mai
Rnd 3. Trèfle Lozérien AMV (Frankreich) 8. Junli
Rnd 4. Red Bull Romaniacs (Rumänien) 24. Juli
Rnd 5. Red Bull 111 Megawatt (Polen) 8. September
Rnd 6. Hawkstone Park Cross-Country (England) 22. September
Rnd 7. Gotland Grand National (Schweden) 26. Oktober
Rnd 8. Red Bull Knock Out (Holland) 10. November
Bilder: KTM, WESS