Das Steilhangrennen "Mitas Rocket Ride" gewinnt zum nun schon vierten Mal der Österreicher Ossi Reisinger auf seiner Husqvarna. Zunächst mussten aber 353 Teilnehmer aus 35 Nationen in die Vorentscheidungsrennen. Bestehend aus vier Steilhängen siegt nur derjenigen, der auch vorn ist – egal wie, was die spektakulären Video-Mitschnitten zeigen. Nach dem spektakulären Qualifying blieben nur noch 48 Fahrer für das Superfinale am Abend übrig.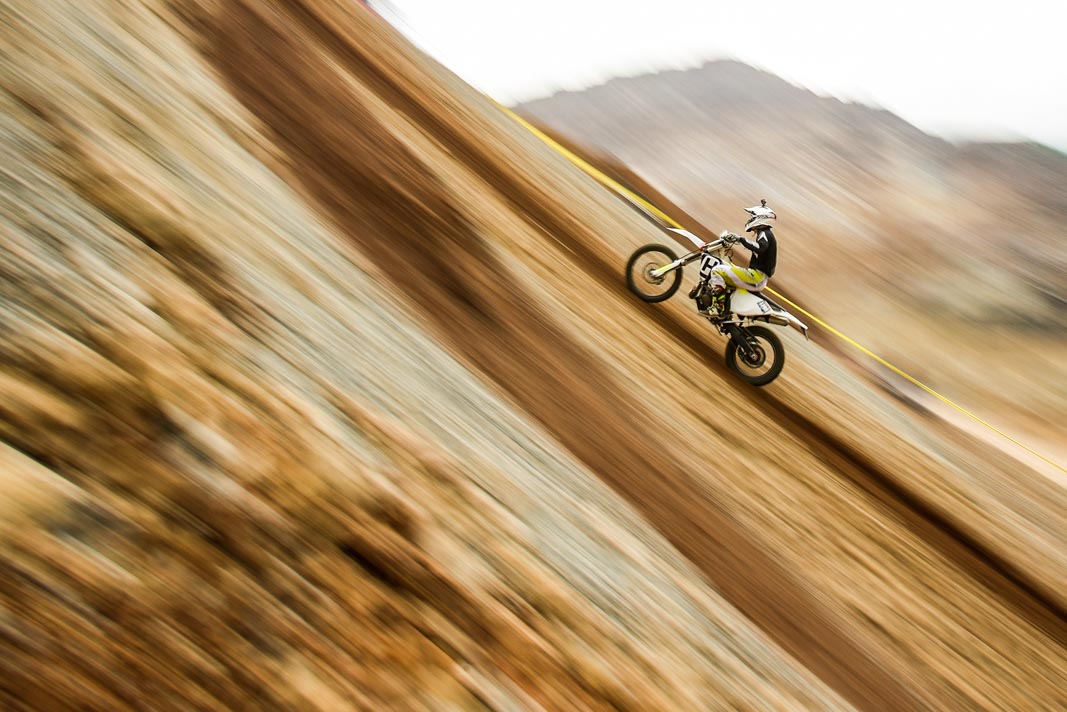 Im finalen Lauf der besten sechs holte sich Ossi Reisinger seinen bereits vierten MITAS Rocket Ride Felspokal, und das mit einer beeindruckenden Vorstellung vor dem Steirer Peter Reitbauer, der heute sein erstes Podium beim spektakulären Erzbergrodeo Auftaktrennen holte. Teodor Kabakchiev landete auf dem dritten Platz.
HINWEIS: Das Video ist noch deaktiviert, damit keine unerwünschte Datenübertragung zu Youtube stattfindet. Zur Aktivierung bitte auf das Vorschaubild/Video-Link klicken. Damit werden Daten übermittelt, zu deren Art, Umfang und Verwendungszweck wir keineAuskünfte geben können. NOTE: The video is still deactivated so that no unwanted data transfer to YouTube takes place. To activate, please click on the preview image / video link. This transmits data about the type, extent and purpose of which we cannot provide any information.
---
HINWEIS: Mit Anklicken des Videos stellen sie automatisch eine Verbindung zu Youtube/Google her, was einen ungewünschten personenbezogenen Datenaustausch mit sich bringen kann. Weitere Infos unter: www.google.de/privacy

---
Endergebnis MITAS ROCKET RIDE 2018:
1. Ossi Reisinger (AUT/Husqvarna)
2. Peter Reitberger (AUT/KTM)
3. Teodor Kabakchiev (BUL/KTM)
4. Ib Andersen (NOR, GasGas)
5. Florian Reichinger (AUT/Husqvarna)
6. Armin Ohrlinger (AUT/KTM)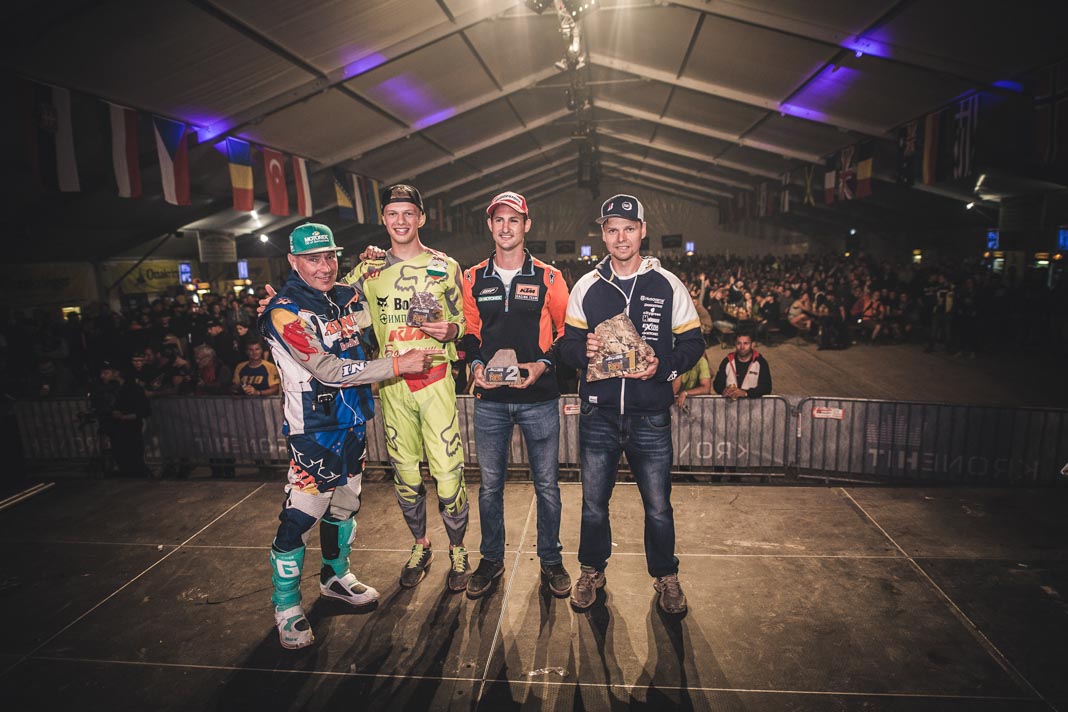 Die kompletten MITAS Rocket Ride Ergebnisse auf www.erzbergrodeo.at
Weitere geht's mit der internationalen Offroad-Elite:
Mit dabei die Werksfahrer des Red Bull KTM Factory Teams Taddy Blazusiak (POL), Jonny Walker (UK), Cody Webb (USA), Nathan Watson (UK) und Josep Garcia (ESP), sowie die Herausforderer der Rockstar Energy Husqvarna Factory-Truppe Graham Jarvis (UK), Billy Bolt (UK) und Colton Haaker (USA).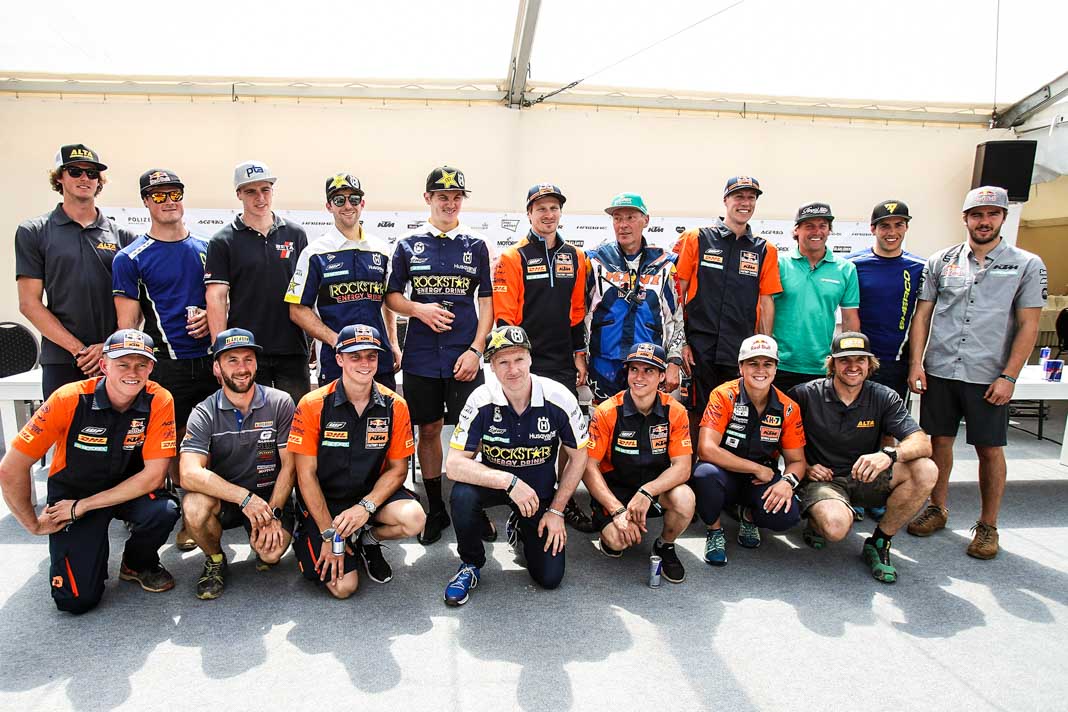 Mit Laia Sanz (ESP, KTM) darf man die wohl erfolgreichste Offroad-Dame der Welt am Erzberg willkommen heißen – die 13-fache Trial-Weltmeisterin, 5-fache Enduro-Weltmeisterin und 9te der Rally Dakar wird auf ihrer KTM 450 Rally Maschine erstmals beim Iron Road Prolog mächtig am Kabel ziehen. Weitere Topfahrer wie Mario Roman (ESP, Sherco), Paul Bolton (UK, KTM), Wade Young (RSA, Sherco), Manuel Lettenbichler (DE, KTM), Travis Teasdale (RSA, Beta) und Österreichs Xtreme Enduro Topfahrer Lars Enöckl (GasGas) komplettierten das Star-Aufgebot, das sich am kommenden Sonntag beim Erzbergrodeo Red Bull Hare Scramble der härtesten Herausforderung der Xtreme Enduro Szene stellen wird.
Für einen weiteren Meilenstein sorgt die Teilnahme des kalifornischen Elektro-Motorradherstellers Alta Motors. Mit dem Super Enduro Juniorenweltmeister Ty Tremaine (USA) und dem Dakar-erfahrenen Lyndon Poskitt (UK) werden 2018 sogar zwei Elektromotorräder in den Kampf mit dem "Berg aus Eisen" gehen – und könnten mit einer Red Bull Hare Scramble Zielankunft ein neues Kapitel in der Geschichte des Extreme-Enduros schreiben.
Bilder: Erzbergrodeo.at, GEPA