Für die World Enduro Super Series ist es nun an der Zeit, dass die Teilnehmer zum achten und letzten Lauf in der WESS-Saison 2019 zum in Deutschland stattfindenden FINALE im Rahmen des GETZENRODEO aufbrechen. Der Favorit ist ganz klar Manuel Lettenbichler, der an der Spitze der WESS-Meisterschaft steht und sich hier zum ULTIMATIVEN ENDURO-WELTMEISTER küren lassen könnte. Alle Zeichen stehen auf Sieg und gerade vor heimischem Publikum sollte das für den jungen Deutschen ein zusätzlicher BOOST sein.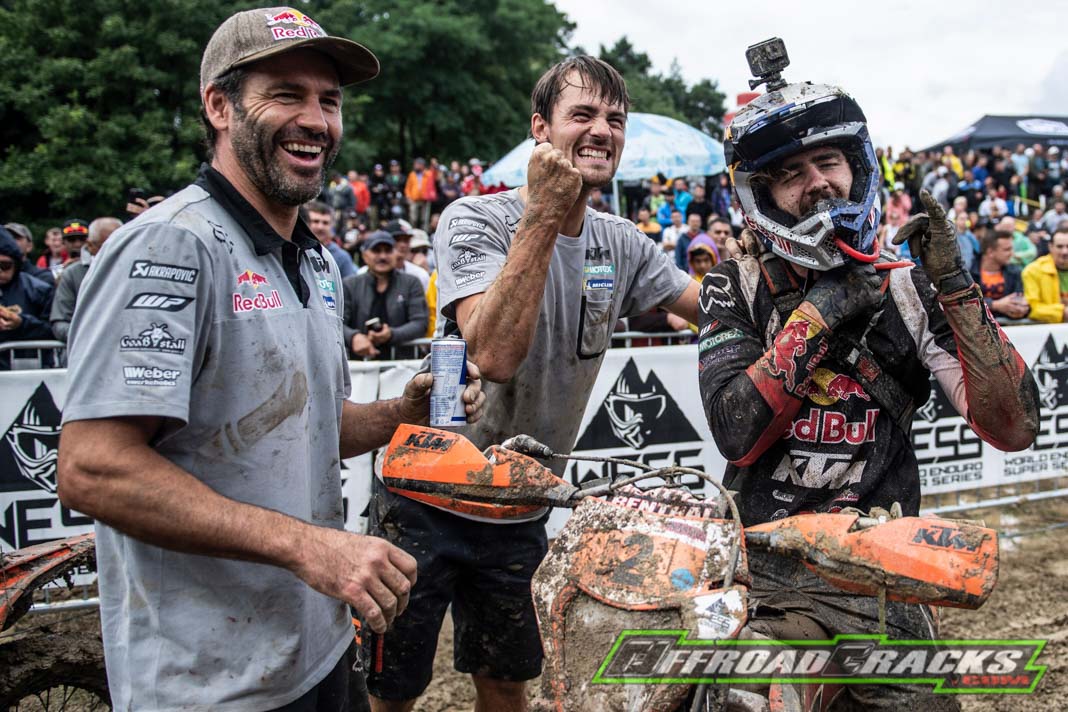 Nach sieben unglaublichen Runden läuft alles auf das finale Rennen der World Enduro Super Series 2019 hinaus. Denn das GetzenRodeo Hard Enduro wird zeigen, ob es die richtige Siegeslocation für Manuel Lettenbichler ist. Immerhin hat er das Race schon einmal gewinnen können und weiß daher worauf es ankommt.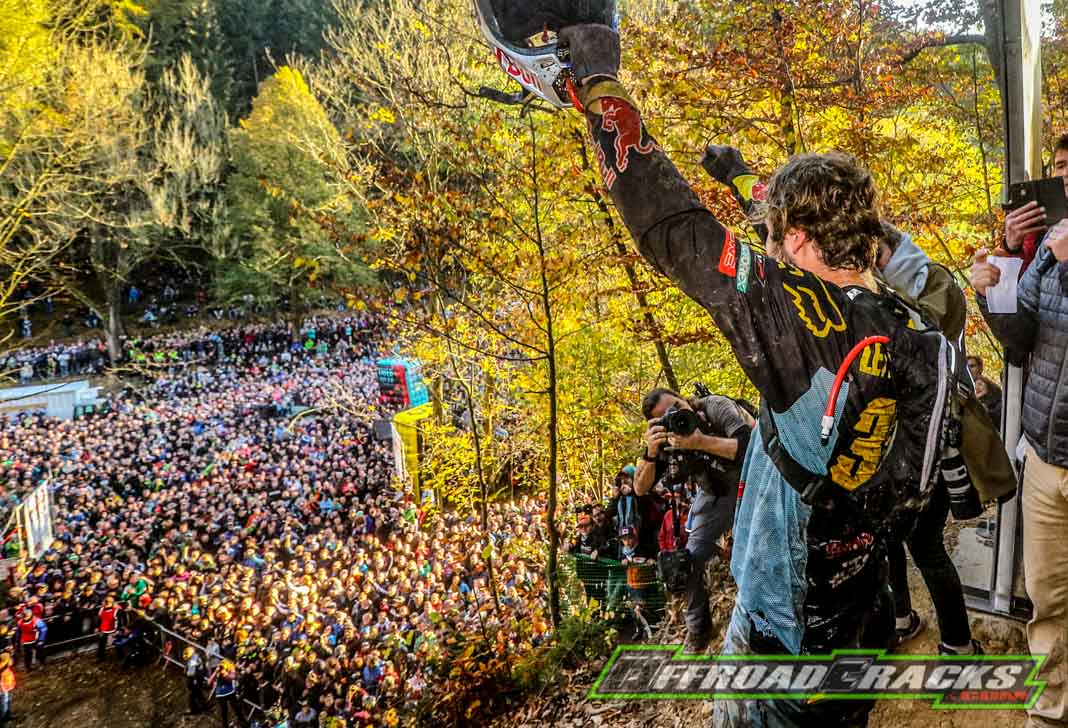 Das malerische deutsche Waldgebiet verwandelt sich am 2. November in einen beeindruckenden Hard-Enduro-Spielplatz. Bei dieser eintägigen Veranstaltung werden zwei Rennen durchgeführt. Am frühen Morgen müsse die Fahrer sich über das zweistündigen GetzenRace für das Hauptrennen "GetzenChamp" qualifizieren, das dann am Nachmittag abgehalten wird.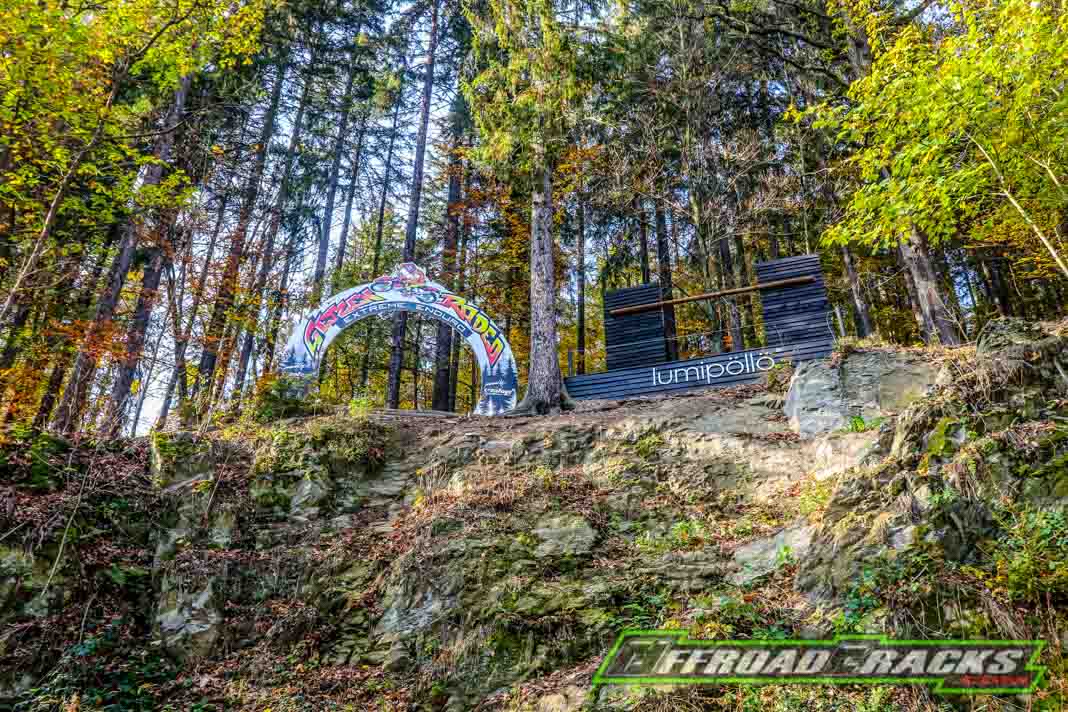 Das mehr als 80 Minuten lange Rennen plus eine Runde mit einem zusätzlichen Red Bull X-Loop wird mit Sicherheit für viele Zweikämpfe sorgen. Mit mehr als 10.000 zu erwartenden Zuschauern und Live-Übertragung via Red Bull TV verspricht es ein Finale der Sonderklasse zu werden, das man sich nicht entgehen lassen sollte.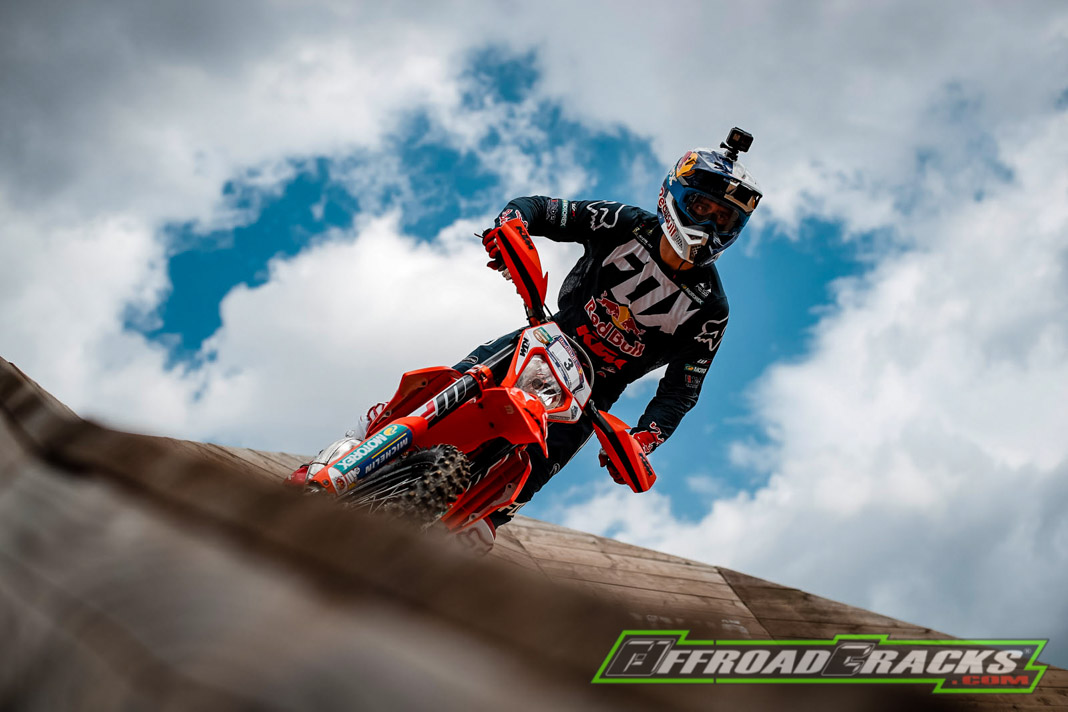 An der Spitze der Gesamtwertung ist es Lettenbichler, der als zukünftiger Weltmeister gehandelt wird und bei seinem Heimatrennen sicherlich massivem Druck aus allen Richtungen standhalten muss. Der Deutsche hat sich im Laufe des Jahres 2019 stets als bester Allrounder erwiesen und ist immer auf den vordersten Plätzen aufgetaucht, ohne sich dabei einen Schnitzer zu leisten. Diese Konstanz brachte ihm die aktuelle und verdiente Führung in der Meisterschaft ein.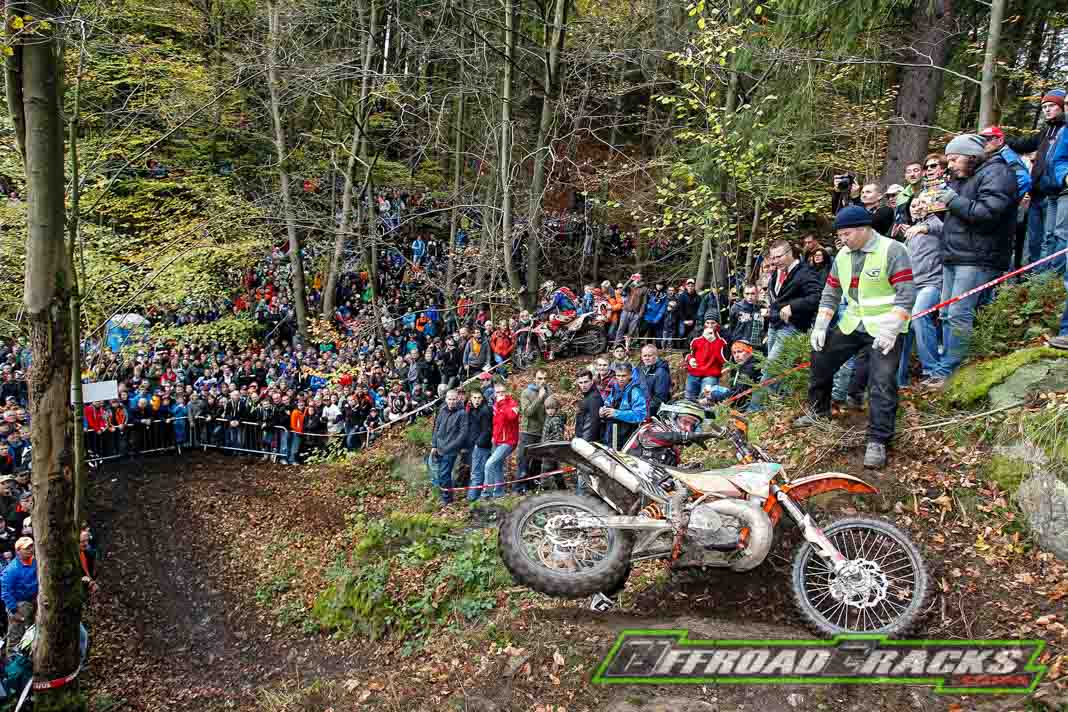 Sein Sieg bei den Red Bull Romaniacs gefolgt von zwei Top-4-Ergebnissen katapultierten ihn auf den Top Spot der Meisterschaftswertung. Bereits die Punktevergabe bei der Qualifikation für das GetzenChamp-Finale kann ihm den vorzeitigen Titel des ULTIMATIVEN ENDURO-WELTMEISTERS bescheren. Als Sieger des Events im Jahr 2018 und mit Unterstützung seiner heimischen Fans möchte Manni einen unvergesslichen Tag erleben und auf das oberste Podest fahren – viel Glück!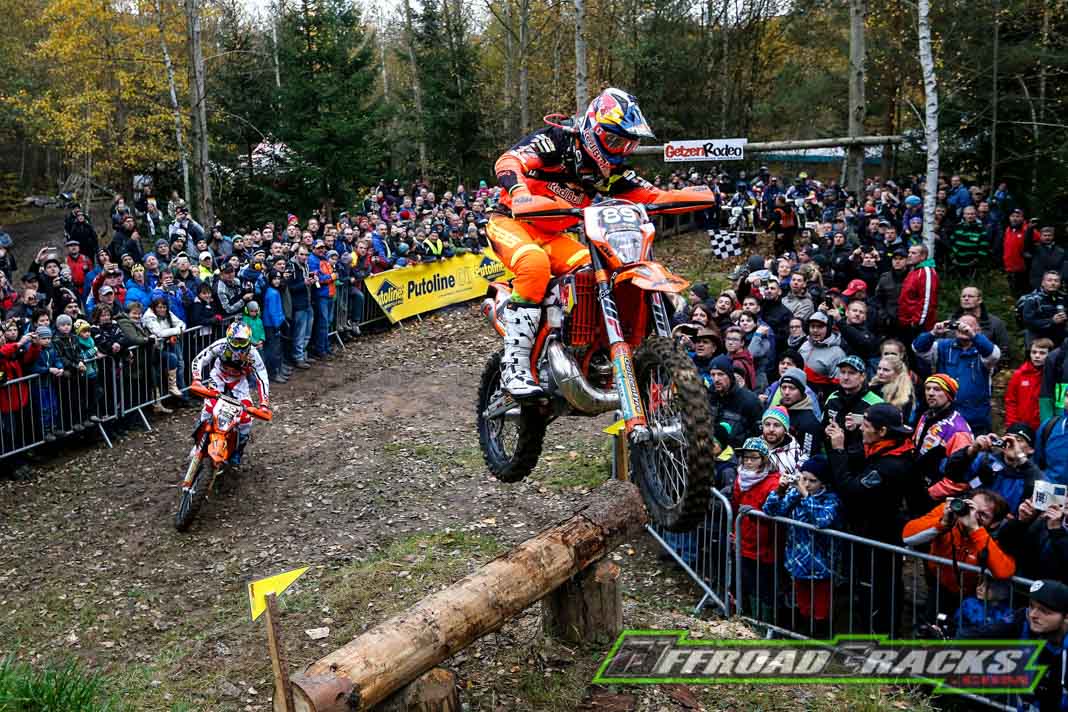 Jonny Walker (GB) von Red Bull KTM Factory Racing fuhr in den beiden vorangegangenen Rennen der Serie dank zweier Podiumsergebnisse vor auf den zweiten Platz in der Gesamtwertung. Also, ebenfalls ein heißer Kandidat für den Serien-Sieg?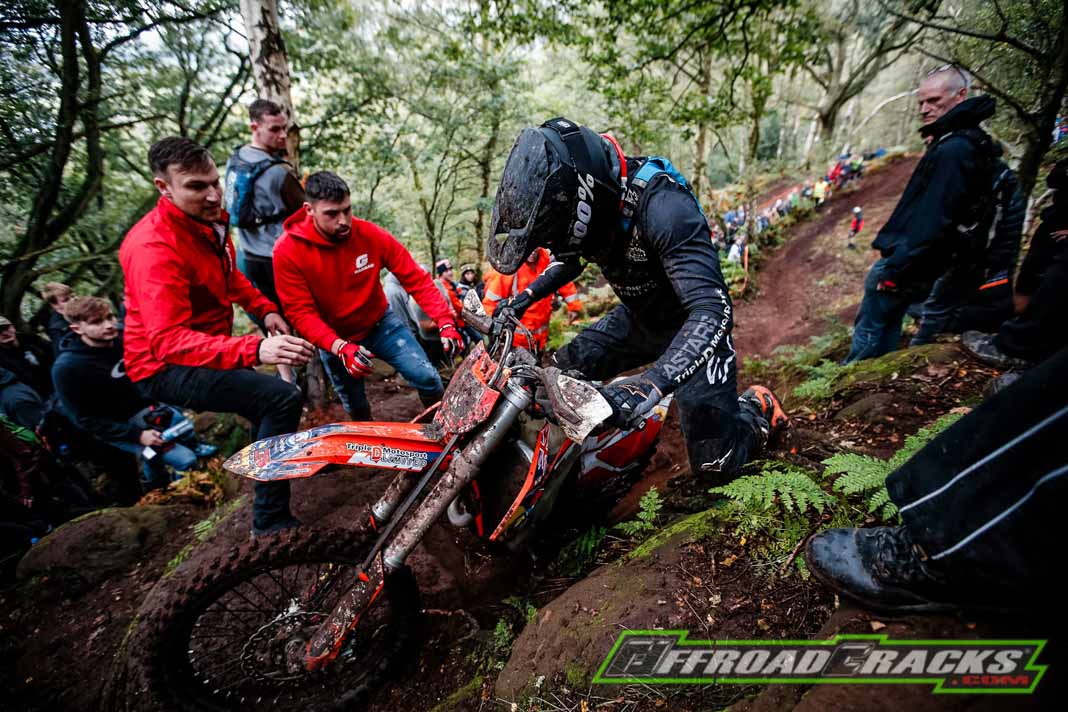 Gomez von Rockstar Energy Husqvarna Factory Racing will sowohl Walker als auch den Landsmann Josep Garcia überholen, der derzeit in der Gesamtwertung Dritter ist. Bei der letztjährigen Veranstaltung kämpfte Gomez mit Lettenbichler um den Sieg und weiß daher, dass er sich in der WESS-Endwertung auf den zweiten Gesamtrang bringen könnte, wenn er seinen ersten WESS-Sieg im Jahr 2019 beim Getzenrodeo erzielen könnte.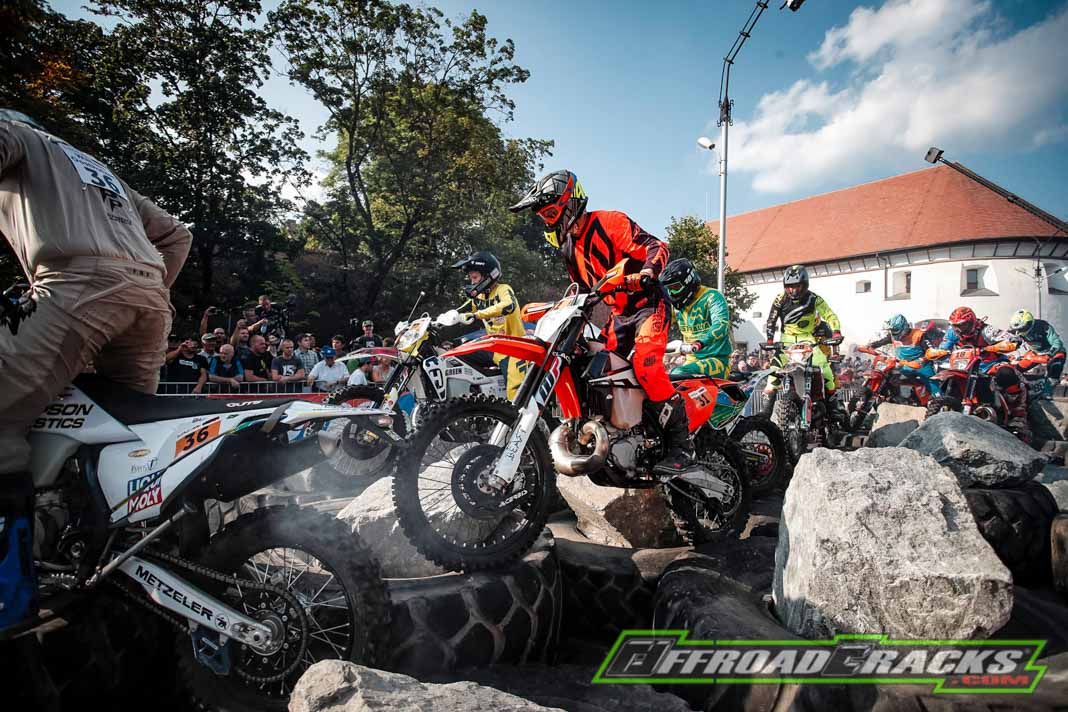 Graham Jarvis (Husqvarna – GB), der dreimalige Gewinner des GetzenRodeo will unbedingt um den Sieg mitreden. Jarvis, der 2019 bereits zwei Siege einfahren konnte, will auch den dritten in der Meisterschaft holen. Nathan Watson (KTM – GB) liegt in der Meisterschaft auf dem sechsten Platz und nur 39 Punkte hinter Jarvis. Obwohl der technische Charakter des Kurses vielleicht nicht zu seinen Stärken gehört, hat er im Hardenduro mit dem 11. Platz bei den Red Bull Romaniacs große Fortschritte gemacht und kann daher für eine Überraschung durchaus gut sein.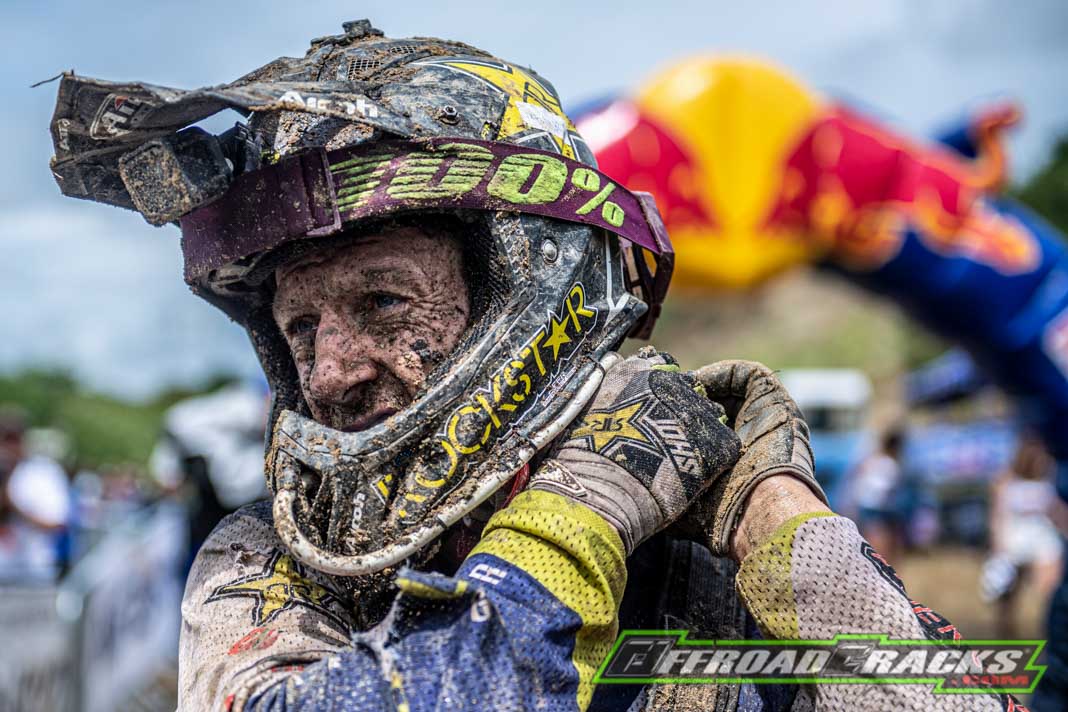 Taddy Blazusiak (KTM) freut sich darauf, seine WESS-Karriere 2019 mit einem Highlight zu beenden und kommt mit dem Ziel nach Deutschland sein erstes Podium des Jahres zu holen. Der polnische Super-Star, der letztes Jahr Dritter wurde, wird versuchen seine unglaubliche Erfahrung voll auszuschöpfen.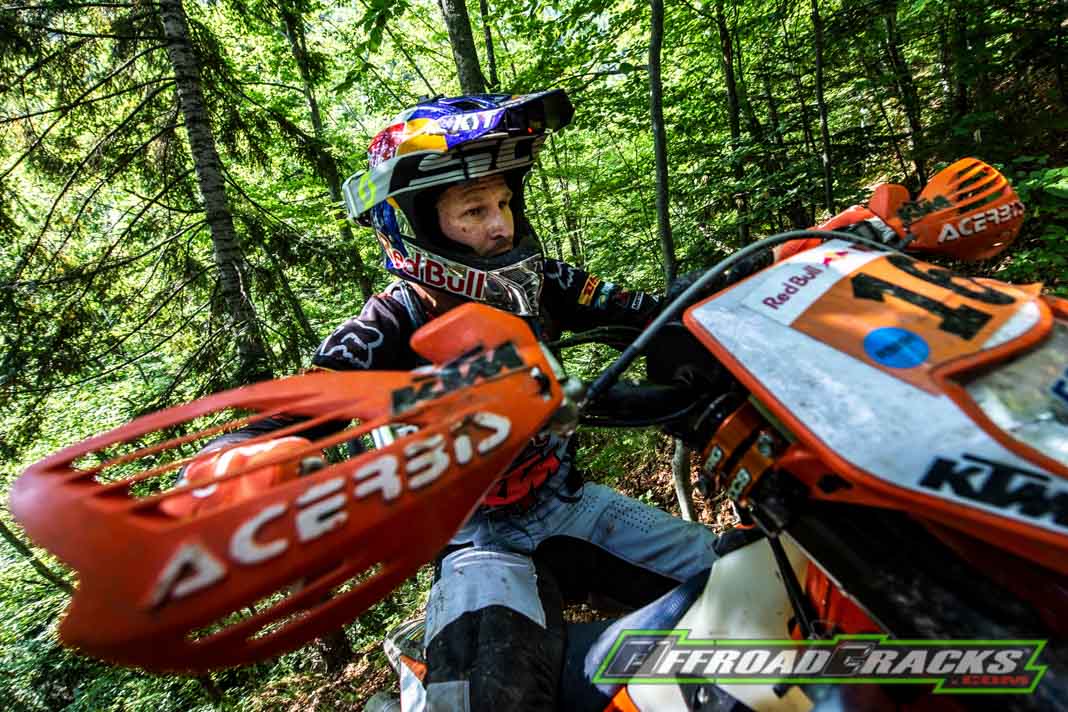 Mario Roman (ESP) von Sherco Factory Racing kehrt nach seiner Zwangspause in Runde 6 wieder zur WESS zurück, um ein überzeugendes Ergebnis zu erzielen. Als Sieger der WESS-Eröffnungsrunde hat Roman zwei weitere Podiumsplätze jeweils beim Erzbergrodeo Red Bull Hare Scramble und Hixpania Hard Enduro geholt. Man darf von ihm Großes erwarten, so dass der Kampf um die Spitze sehr intensiv und spannend sein wird.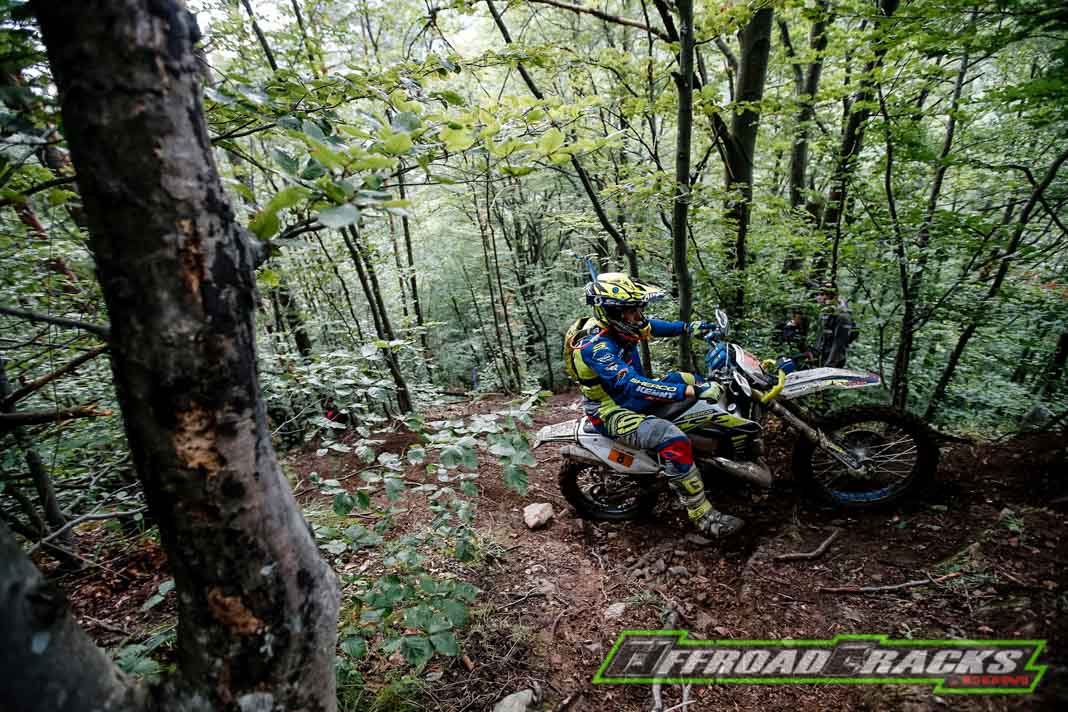 Der in Runde 6 & 7 fehlende WESS-Champion von 2018 Billy Bolt (Husqvarna – GB) kehrt nach seiner Zwangspause aufgrund einer Verletzung endlich in den Wettbewerb zurück – das Weston Beach Race konnte er bereits mit einem eindrucksvollen 4. Gesamtrang beenden – wir berichteten: LINK. Bolt fühlt sich frisch und angriffslustig und möchte eine für ihn schwierige Saison mit einem denkwürdigen Podiumsergebnis abschließen.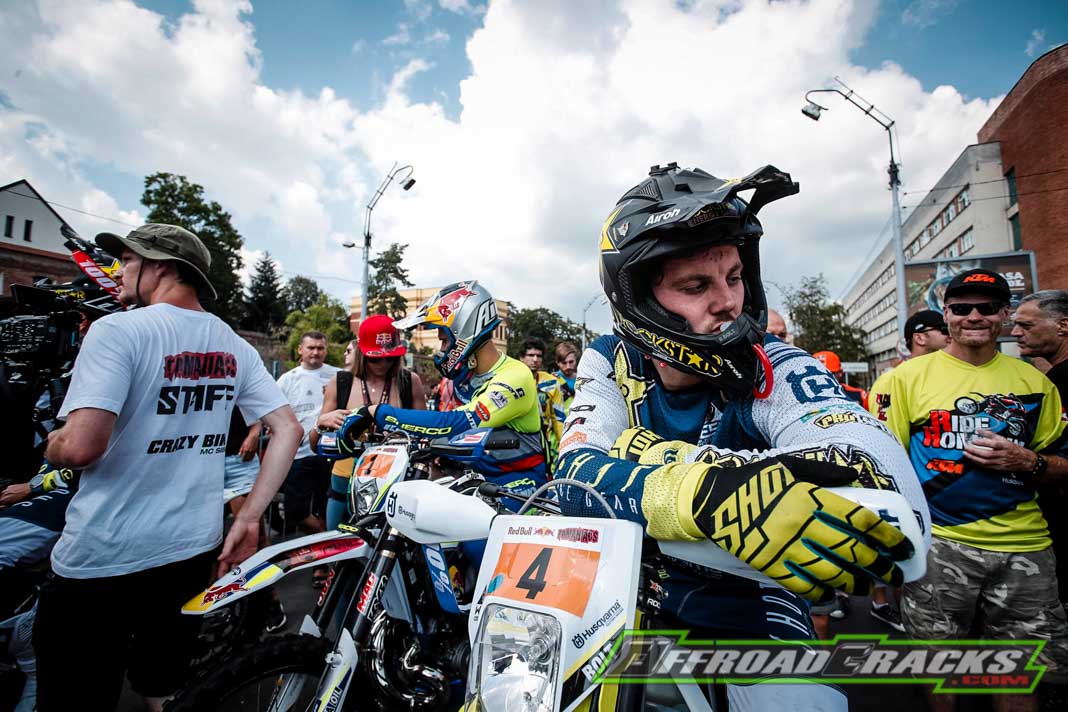 Pol Tarres von TTR Officine Rigamonti Husqvarna vervollständigt die Top-10 der Gesamtwertung. Der Spanier freut sich schon seit einiger Zeit auf GetzenRodeo. In diesem Gelände kann er mit seinen Weltklasse-Trial-Fähigkeiten punkten und sicherlich unter die Top-5 fahren.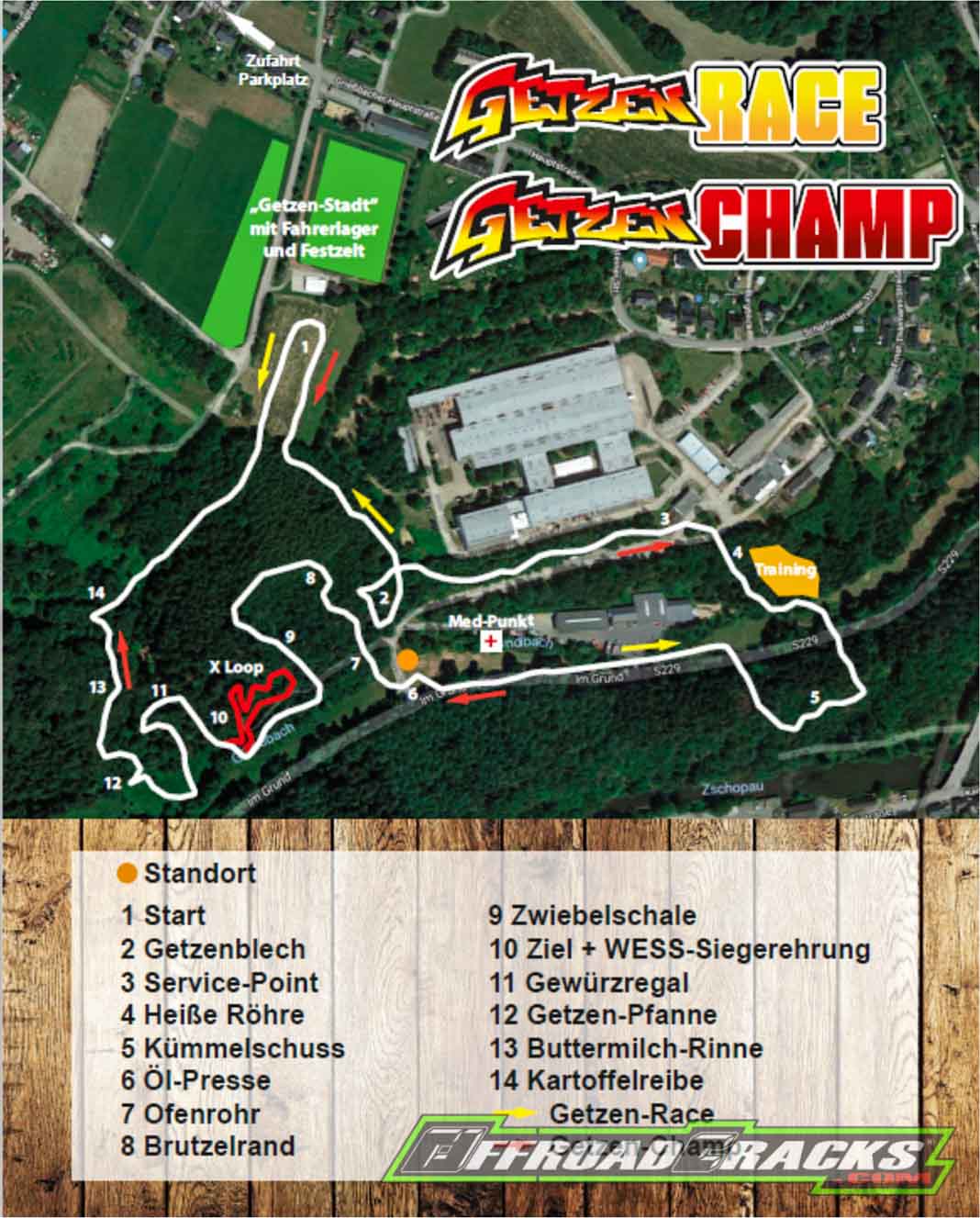 Travis Teasdale von Eurotek KTM belegt den 11. Platz in der Gesamtwertung. Der Südafrikaner sollte ein weiterer Fahrer sein, den man im Auge behalten muss. Sam Winterburn (GB) von Triple D Motorsports rundet die Top-12 ab und wird ein starkes Endergebnis als Privatier in der für ihn bislang hervorragenden Meisterschaft anstreben.
Weitere interessante Fahrer sind der Österreicher Michael Walker (KTM), der Tscheche David Cyprian (KTM), der Brite Will Hoare (KTM), der Südafrikaner Blake Gutzeit (Husqvarna), die Spanierin Sandra Gomez (Husqvarna) und der Italiener Michele Bosi (Husqvarna) sowie Sonny Goggia (Husqvarna). Auch der beliebte Österreicher Lars Enöckl (Husqvarna) wird nach seiner Verletzung endlich wieder am Start stehen.
Natürlich wird neben Lettenbichler auch das Interesse an die heimischen Starter große sein. Denn ein Kevin Gallas (Husqvarna), Leon Hentschel (Husqvarna) und Marcel Teucher (KTM) wollen sich sicherlich auch auf der Weltbühne mit ihrem Können zeigen.
Meisterschaftsstand (Nach 7 von 8 Läufen)
Manuel Lettenbichler (KTM – GER) 5110pts

Jonny Walker (KTM – GB) 4240pts
Josep Garcia (KTM – ESP) 4165pts
Alfredo Gomez (Husqvarna – ESP) 4034pts
Graham Jarvis (Husqvarna – GB) 3920pts
Nathan Watson (KTM – GB) 3881pts
Taddy Blazusiak (KTM – POL) 3850pts
Mario Roman (Sherco – ESP) 3070pts
Billy Bolt (Husqvarna – GB) 2725pts
Pol Tarres (Husqvarna – ESP) 2520pts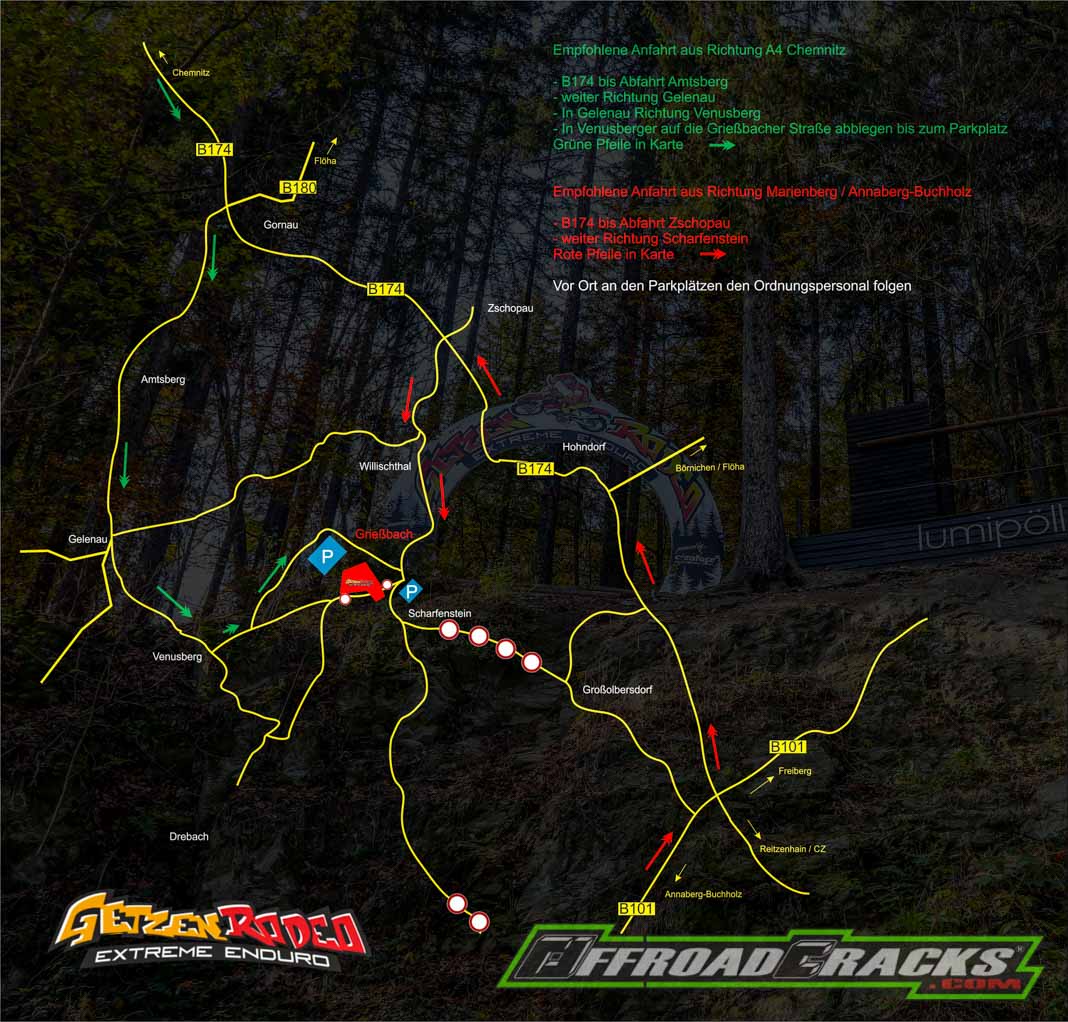 RED BULL TV – Liveübertragung: am 2. November ab 13:30 Uhr
Bisherige Sieger des Getzenrodeos
2018 – Manuel Lettenbichler (GER)
2016 – Graham Jarvis (GB)
2014 – Graham Jarvis (GB)
2012 – Graham Jarvis (GB)
2011 – Marcus Kehr (GER)
2007 – Ralf Scheidhauer (GER)
2006 – Ralf Scheidhauer (GER)
ZEITPLAN
Freitag, 1.11.2019: 21.00 Uhr – Eröffnungsfeier
Samstag, 2.11.2019: 10.00 Uhr – GetzenRace / 14.00 Uhr – GetzenChamp
RÜCKBLICK / RECAP – GETZENRODEO 2018
HINWEIS: Das Video ist noch deaktiviert, damit keine unerwünschte Datenübertragung zu Youtube stattfindet. Zur Aktivierung bitte auf das Vorschaubild/Video-Link klicken. Damit werden Daten übermittelt, zu deren Art, Umfang und Verwendungszweck wir keineAuskünfte geben können. NOTE: The video is still deactivated so that no unwanted data transfer to YouTube takes place. To activate, please click on the preview image / video link. This transmits data about the type, extent and purpose of which we cannot provide any information.
---
HINWEIS: Mit Anklicken des Videos stellen sie automatisch eine Verbindung zu Youtube/Google her, was einen ungewünschten personenbezogenen Datenaustausch mit sich bringen kann. Weitere Infos unter: www.google.de/privacy
---

It's crunch time for the 2019 World Enduro Super Series as competitors head to Germany's GetzenRodeo for the eighth and final round of the season. Home favourite Manuel Lettenbichler (KTM) stands at the top of the championship standings, all but assured of being crowned the ULTIMATE ENDURO WORLD CHAMPION.
After seven incredible rounds, the outcome of the 2019 World Enduro Super Series boils down to the GetzenRodeo Hard Enduro. With this year's overall championship podium still to be decided, everything is to play for in the Greissbach region of Germany.
A favourite for riders, the quaint, picturesque German woodland will be transformed into a formidable Hard Enduro playground on November 2. A single-day event, racing is split into two parts. The morning two-hour GetzenRace sees riders qualify through to the afternoon's main event – the GetzenChamp.
The 80-minute plus one-lap race, which features an exciting Red Bull X-Loop, is sure to serve up many close battles. And with over 10,000 spectators expected, plus live coverage on Red Bull TV, it's promising a final not to be missed.
Lettenbichler Starts As Champion Elect
At the head of the standings it's Lettenbichler who arrives at his home round as the world-champion elect. The German has consistently proved himself as the rider to beat throughout 2019, rising to the occasion time and time again.
His Red Bull Romaniacs win, followed by two top-four results, saw him etch out an unassailable championship lead. Qualifying into the GetzenChamp final will secure him the title of ULTIMATE ENDURO WORLD CHAMPION, but as the 2018 winner of the event and with home support behind him, Manni will want to make it an unforgettable day and race to the top step of the podium.
Riding high during the previous two rounds of the series thanks to a pair of podium results, Red Bull KTM Factory Racing's Jonny Walker (GB) has lifted himself to second in the standings. While denying Lettenbichler the title will be a tall ask, cementing himself as the series' runner-up is firmly on his mind.
Rockstar Energy Husqvarna Factory Racing's Gomez will look to overhaul both Walker and countryman Josep Garcia, who currently sits third in the final standings. In the 2018 event Gomez battled with Lettenbichler for victory and knows that if he can secure his first WESS win of 2019, then he could put himself as high as second overall in the final WESS standings.
Jarvis Sights Third Win Of 2019
As a three-time winner of GetzenRodeo, Graham Jarvis (Husqvarna – GB) will be eager to have a say in the outcome of the race. Already claiming two wins in 2019, Jarvis wants to make it three. Nathan Watson (KTM – GB) sits sixth and just 39 points behind Jarvis in the championship. While the technical nature of the course may not be to his liking, he has shown great strides in Hard Enduro with 11th at Red Bull Romaniacs and so can't be counted out for a surprise result.
Looking forward to ending his 2019 WESS campaign on a high, Taddy Blazusiak (KTM) will arrive in Germany searching for his first podium result of the year. Third in last year's race, the Polish star will look to put that experience to full use.
Sherco Factory Racing's Mario Roman (ESP) returns to WESS action aiming to secure an upset result. Winner of the opening round, Roman has also claimed two additional podium finishes at Erzbergrodeo Red Bull Hare Scramble and Hixpania Hard Enduro. Expect the Spaniard to deliver the goods one more time this weekend.
Bolt Returns To Racing
Outgoing WESS champ Billy Bolt (Husqvarna – GB) returns to competitive action after missing rounds six and seven due to injury. Feeling fresh and fired up, Bolt will want to put to bed a difficult season with a memorable podium result.
TTR Officine Rigamonti Husqvarna's Pol Tarres completes the top-10 in the standings. The Spaniard has been looking forward to GetzenRodeo for some time and with the venue suiting his world-class Trials skills, a potential top-five is within his capabilities.
Eurotek KTM's Travis Teasdale holds 11th in standings and the South African should be another rider to watch. Triple D Motorsports' Sam Winterburn (GB) rounds out the top-12 and will push for a strong end to what's been an impressive championship campaign for the privateer.
Additional riders to watch for include Austria's Michael Walker (KTM), Czech Republic's David Cyprian (KTM), Britain's Will Hoare (KTM), South Africa's Blake Gutzeit (Husqvarna), Spain's Sandra Gomez (Husqvarna) plus Italians Michele Bosi (Husqvarna) and Sonny Goggia (Husqvarna). Returning to competition following injury, popular Austrian Lars Enockl (Husqvarna) will also be back in action.
Naturally, alongside Lettenbichler, home interest will be strong too with many local favourites competing. Kevin Gallas (Husqvarna), Leon Hentschel (Husqvarna) and Marcel Teucher (KTM) are eager to make their mark on the world-stage.
Watch It Live On Red Bull TV
Don't miss the crowning moment of this year's ULTIMATE ENDURO WORLD CHAMPION. The GetzenChamp final will be broadcast live on Red Bull TV, with coverage available in three languages – English, German and Spanish. Coverage starts on Saturday November 2 at 13.30CET.
The 2019 World Enduro Super Series concludes with the eighth and final round at Germany's GetzenRodeo on Saturday November 2.
GetzenRodeo Winners List
2018 – Manuel Lettenbichler (GER)
2016 – Graham Jarvis (GB)
2014 – Graham Jarvis (GB)
2012 – Graham Jarvis (GB)
2011 – Marcus Kehr (GER)
2007 – Ralf Scheidhauer (GER)
2006 – Ralf Scheidhauer (GER)
2018 GetzenRodeo Podium
Manuel Lettenbichler (KTM – GER) 2. Alfredo Gomez (Husqvarna – ESP) 3. Taddy Blazusiak (KTM – POL)
2019 GetzenRodeo Schedule
Friday, November 1
21.00hrs – Grand Opening Ceremony
Saturday, November 2
10.00hrs – GetzenRace
14.00hrs – GetzenChamp
Championship Standings (After Round 7 of 8)
Manuel Lettenbichler (KTM – GER) 5110pts
Jonny Walker (KTM – GB) 4240pts
Josep Garcia (KTM – ESP) 4165pts
Alfredo Gomez (Husqvarna – ESP) 4034pts
Graham Jarvis (Husqvarna – GB) 3920pts
Nathan Watson (KTM – GB) 3881pts
Taddy Blazusiak (KTM – POL) 3850pts
Mario Roman (Sherco – ESP) 3070pts
Billy Bolt (Husqvarna – GB) 2725pts
Pol Tarres (Husqvarna – ESP) 2520pts
Quelle / Source: WESS, Media7, Günther, Red Bull