KTM-Prototyp oder nur Vorreiterolle für die 2020er Modelle? Mit einem Kaufpreis von stolzen 11.095 Euro für die KTM 450 SX-F Herlings Replika sollte so einiges zu erwarten sein und dafür langt KTM so richtig zu.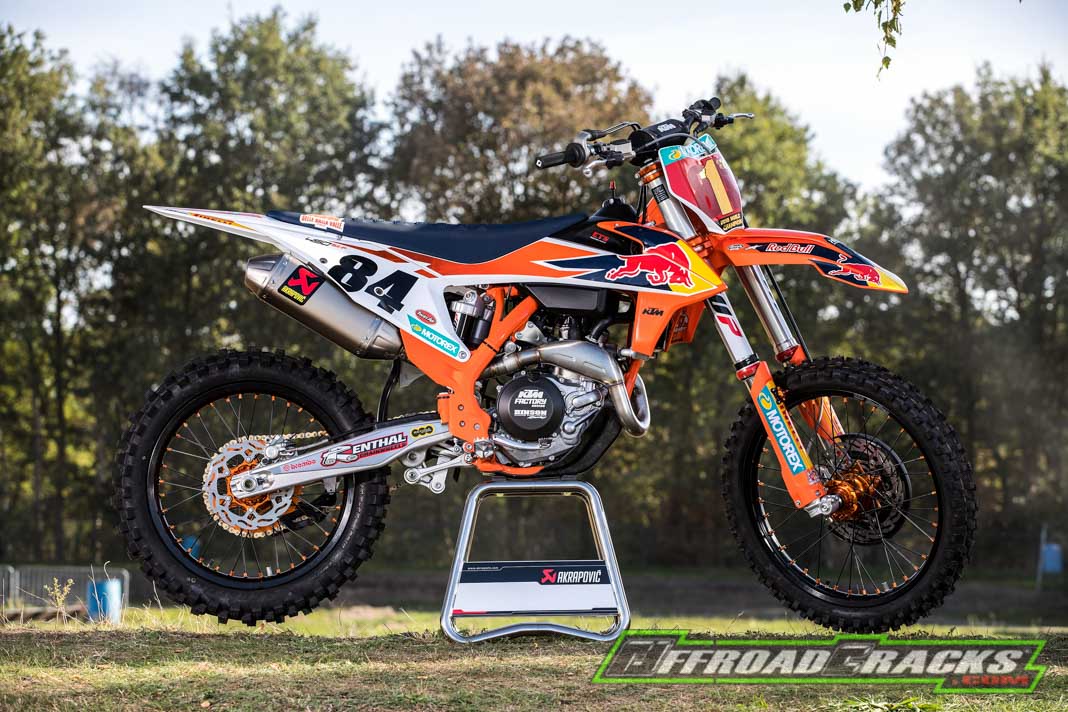 Dazu sei zu ergänzen – um der Vorreiterrolle gerecht zu werden, dass die europäische Version über ein 4-Gang-Getriebe verfügt. Zudem besitzt sie bereits das Fahrwerks-Setup der serienmäßigen 2020er KTM 450 SX-F, das in der WP 48 AER-Gabel montiert ist. Dazu kommen ein paar wenige Neuerungen an den Kipphebeln und der Kurbelwelle und ein um 0,5 Liter größerer Kraftstofftank.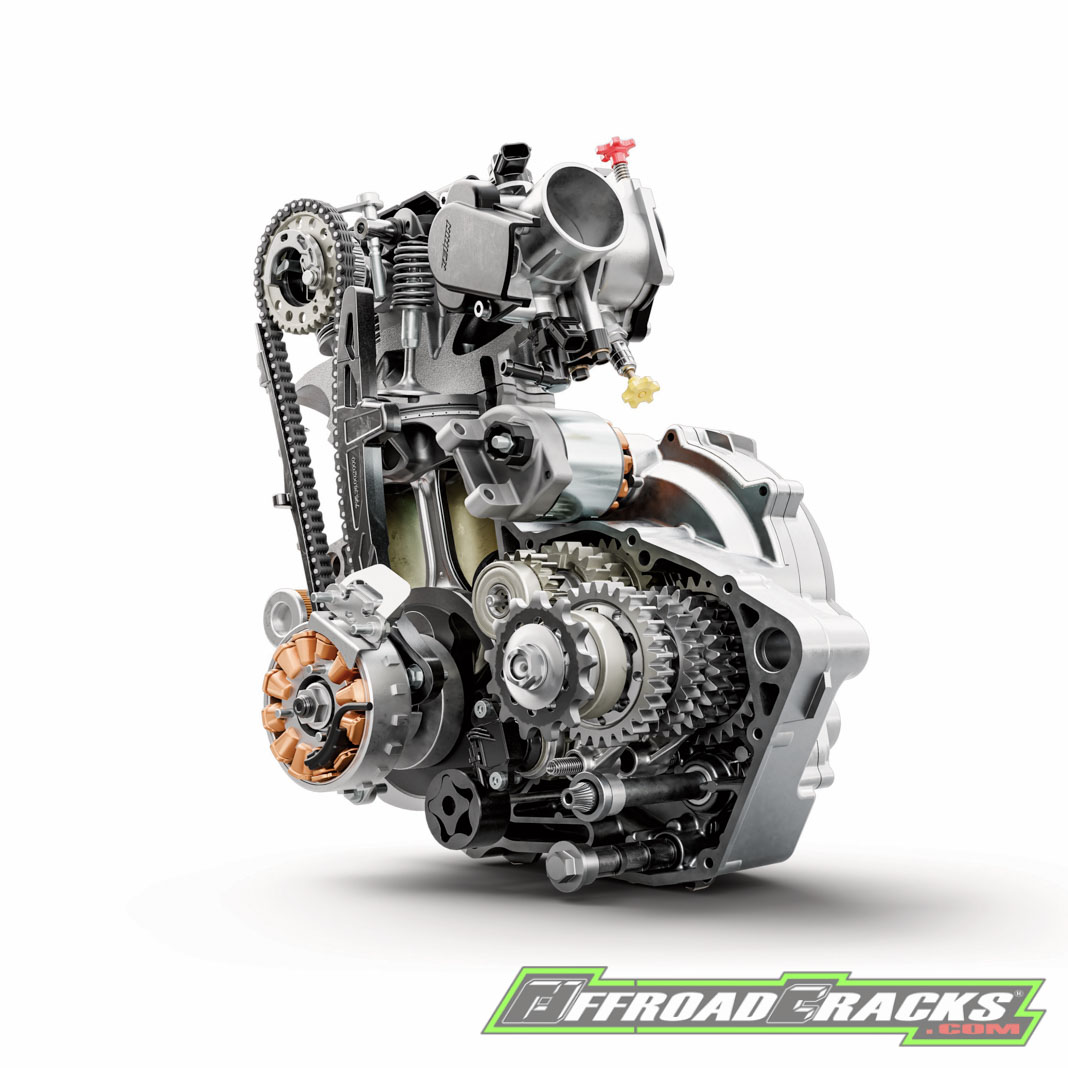 Wer sich eine dieser limitierten Herlings Replikas schnappen möchte, sollte sich sofort zum Händler aufmachen.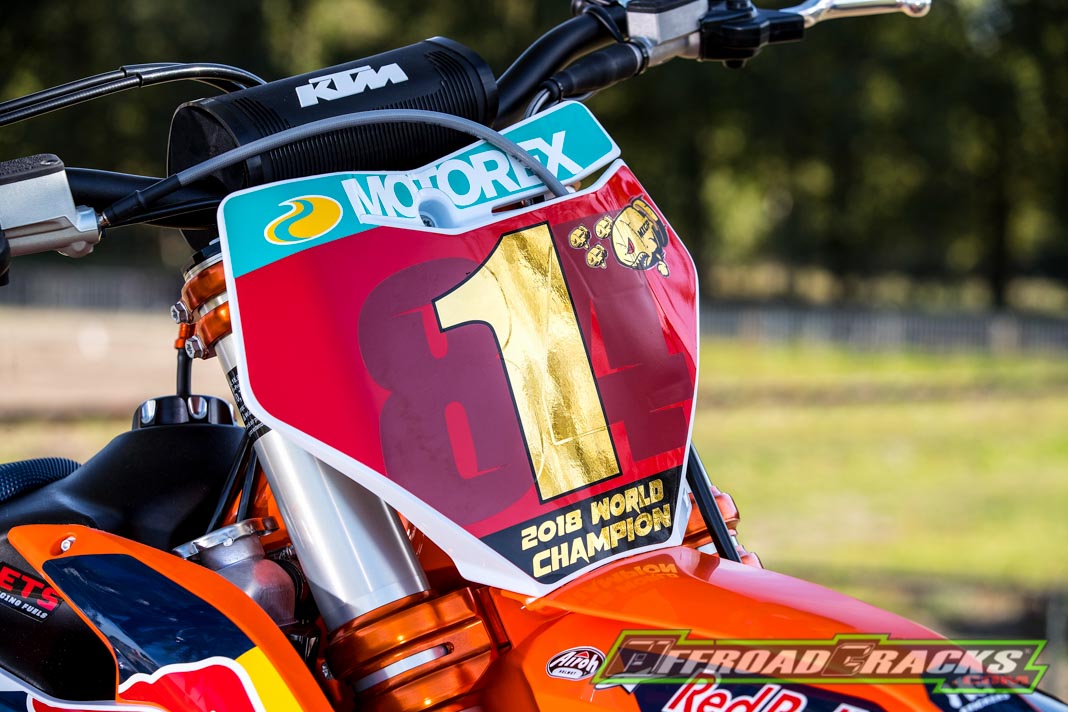 Hier die Highlights, um auf den Geschmack zu kommen:
Akrapovic-Schalldämpfer
Factory-Hinson-Kupplungsdeckel
Gefräster Leichtmetall-Tankdeckel
Factory-Felgen
Eloxierte Naben
Factory-Gabelbrücke
Motorschutz aus Verbund-Material
Factory-Startvorrichtung an der Gabel
Orangefarbenes Kettenrad
Viergang-Getriebe
Red Bull Design
Orangefarbener Rahmen im Factory-Look
Um 0,5 Liter vergrößerter Kraftstofftank
2020er Gabel-Setup
Modifizierte Kipphebel
Überarbeitete Kurbelwelle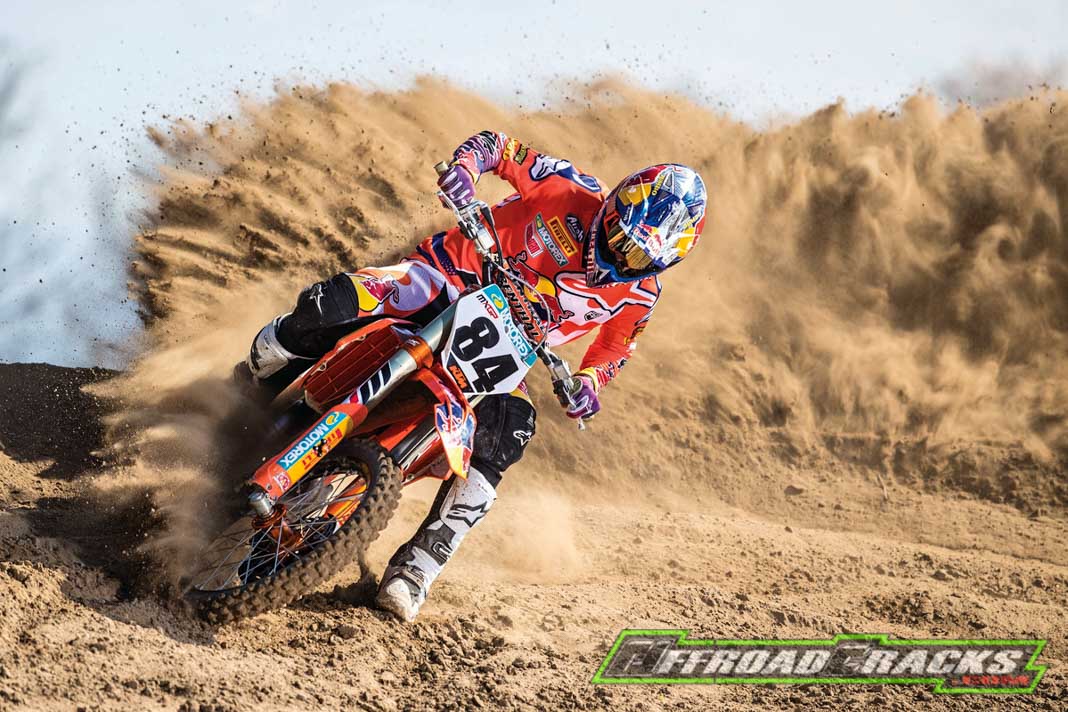 Bilder: KTM
HINWEIS: Das Video ist noch deaktiviert, damit keine unerwünschte Datenübertragung zu Youtube stattfindet. Zur Aktivierung bitte auf das Vorschaubild/Video-Link klicken. Damit werden Daten übermittelt, zu deren Art, Umfang und Verwendungszweck wir keineAuskünfte geben können. NOTE: The video is still deactivated so that no unwanted data transfer to YouTube takes place. To activate, please click on the preview image / video link. This transmits data about the type, extent and purpose of which we cannot provide any information.
---
HINWEIS: Mit Anklicken des Videos stellen sie automatisch eine Verbindung zu Youtube/Google her, was einen ungewünschten personenbezogenen Datenaustausch mit sich bringen kann. Weitere Infos unter: www.google.de/privacy
---