Spanish Hardenduro Round 2
---
HINWEIS: Das Video ist noch deaktiviert, damit keine unerwünschte Datenübertragung zu Youtube stattfindet. Zur Aktivierung bitte auf das Vorschaubild/Video-Link klicken. Damit werden Daten übermittelt, zu deren Art, Umfang und Verwendungszweck wir keineAuskünfte geben können.
---
NOTE: The video is still deactivated so that no unwanted data transfer to YouTube takes place. To activate, please click on the preview image / video link. This transmits data about the type, extent and purpose of which we cannot provide any information.
---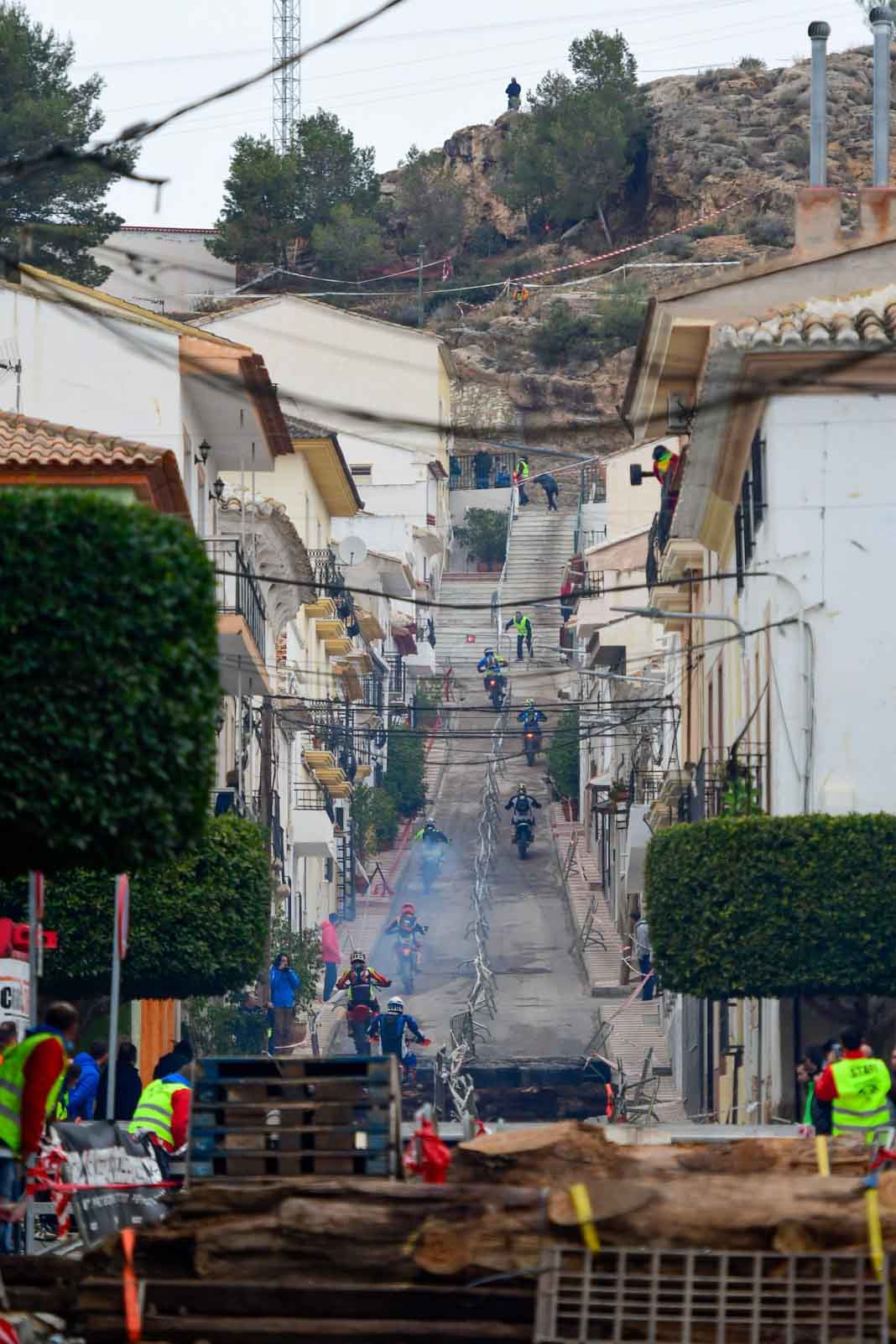 Die spanische Hardenduro Meisterschaft geizt nicht mit schwierigsten Terrain und so gab es auch beim zweiten Lauf der boomenden Hardenduro-Rennserie in Contoria im Süden von Spanien einiges an Aufgaben für die Piloten zu bewältigen.
Auf dem gut acht Kilometer langen Rundkurs wurde in den drei Stunden Fahrzeit von den Besten Fahrer vier bzw. drei Runden geschafft, während sich Start und Ziel jeweils mitten in der Stadt selbst befanden. Natürlich war hier kein Geringerer als Mario Roman auf seiner Sherco am Start, der das Event klar dominierte. Auch Sandra Gomez zog ihre Runden und machte es der Männerwelt richtig schwer. Letztendlich konnte sie klassenübergreifend Platz 22 sichern.
Doch Mario flog förmlich um den Kurs und schaffte als einziger eine Extrarunde und bewies damit erneut seine Klasse in der Weltspitze. Der zweite Platz ging an Alfredo Gomez's neuen Protegé Suff Sella auf seiner Rieju, der sich den zweiten Platz hinter Mario sicherte. Dritter wurde Francesc Moret.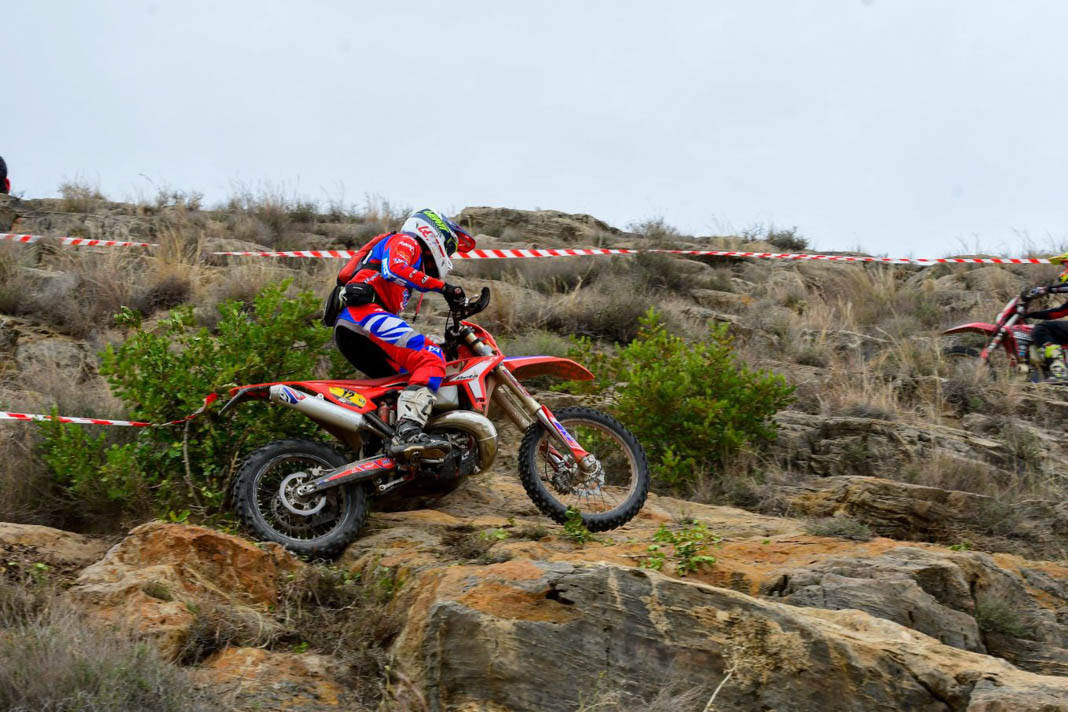 Das hört sich jetzt alles nach leichter Kost an, doch die Streckenführung in der Stadt mit zahlreichen künstlichen Hindernissen auf teilweise sehr rutschigem Asphaltboden sowie nicht enden wollenden Auffahrten auf typisch trockenem Untergrund gespickt mit Felsplatten und losem Gestein verlangte den Fahrern das Letzte ab. Hier ein Blick unter den Helm vom Weltklasse-Fahrer Mario Roman nach drei Stunden Fahrzeit – das spricht Bände!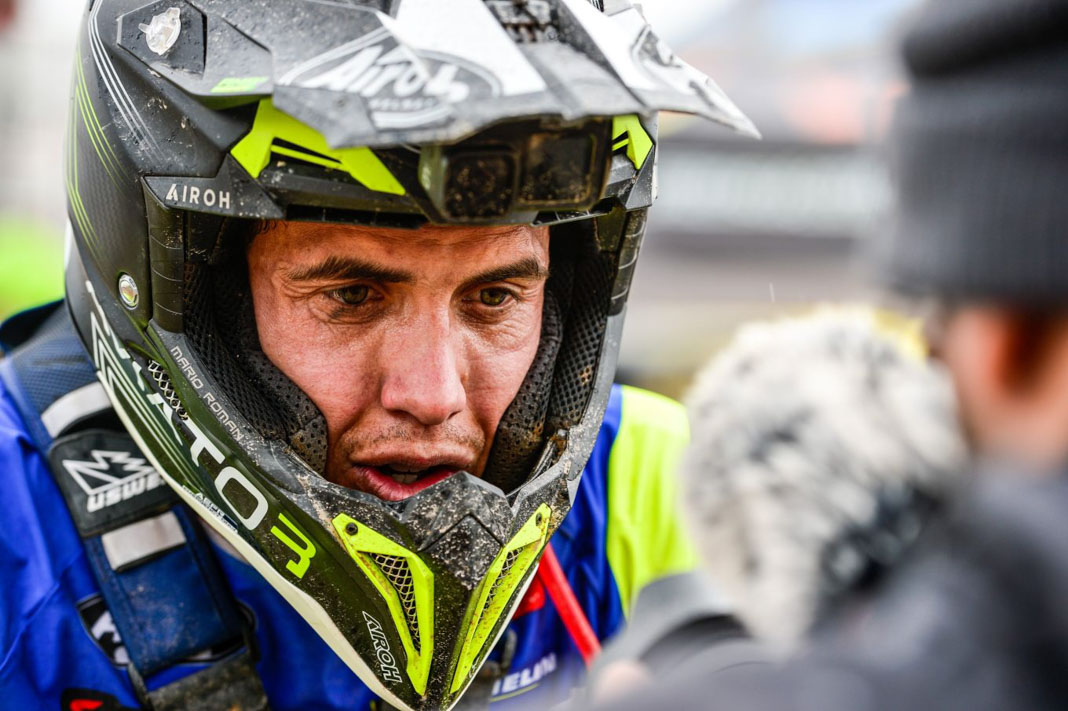 Der dritte Lauf zur spanischen Hardenduro-Meisterschaft findet am 19./20.März in La Pesquera statt.
Sieh dir diesen Beitrag auf Instagram an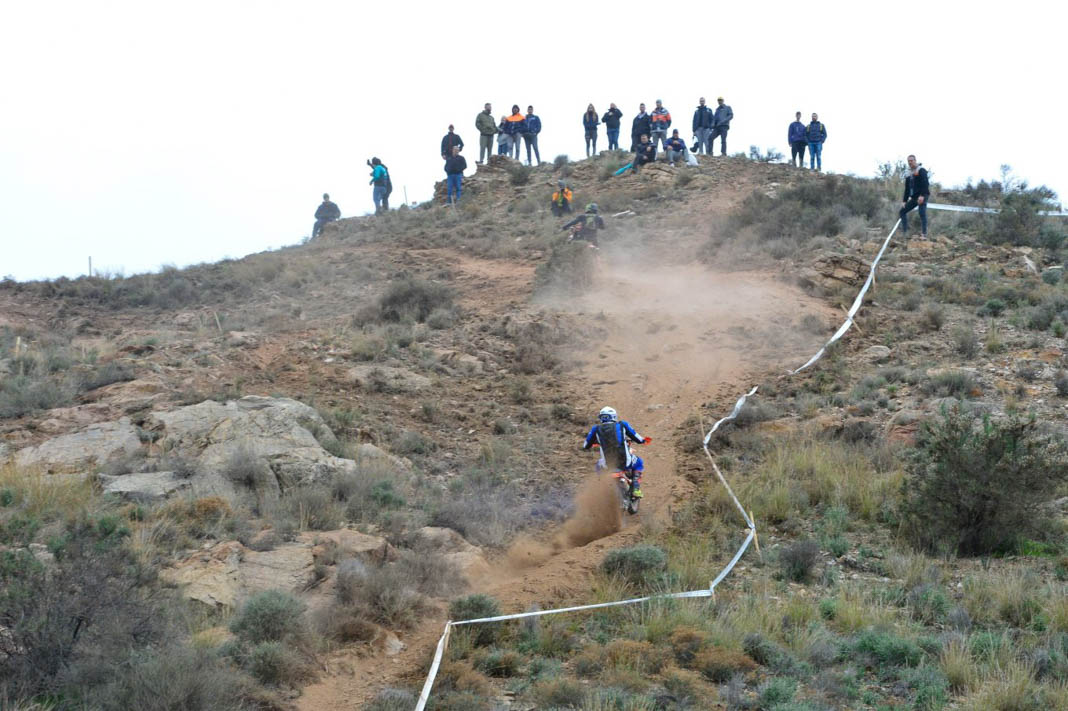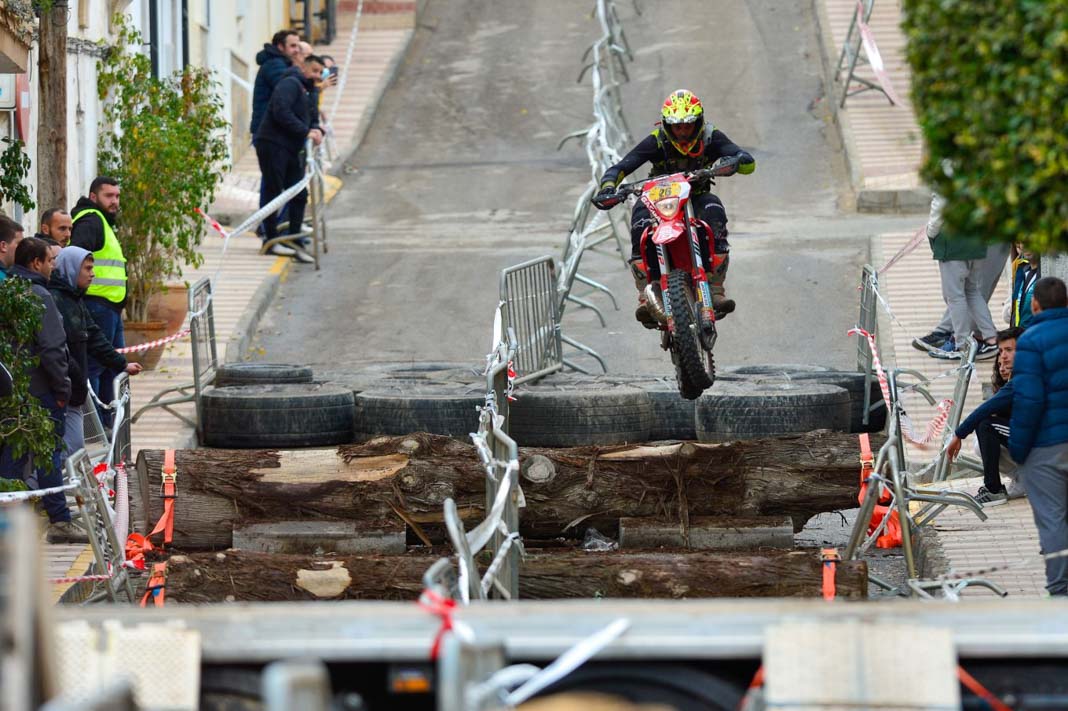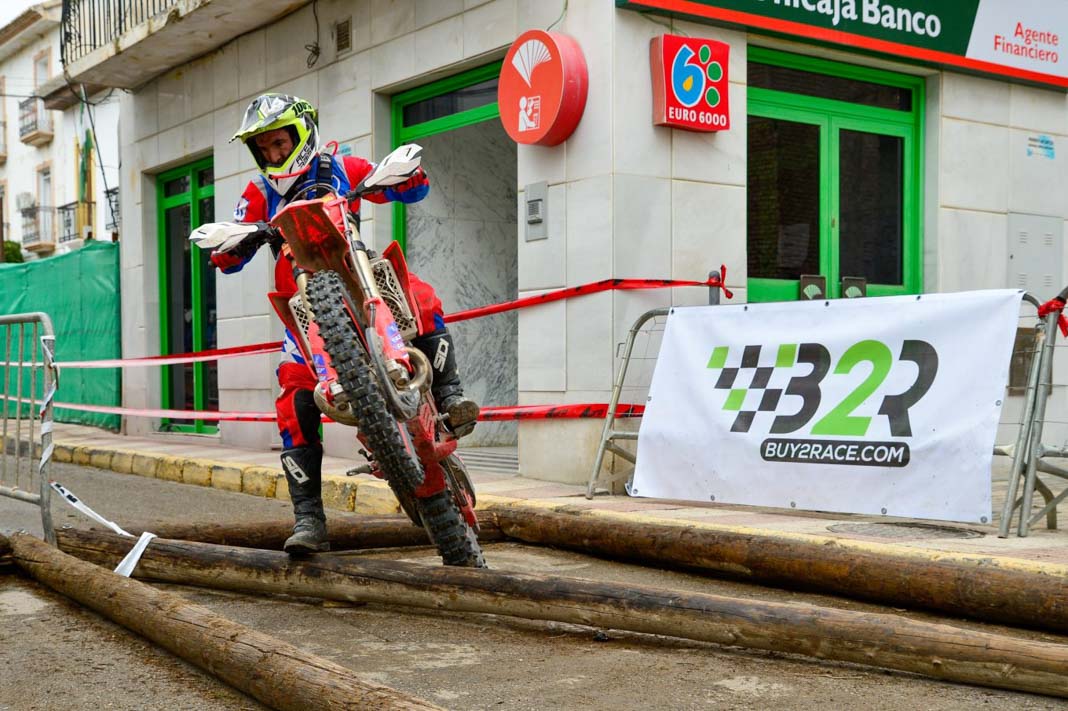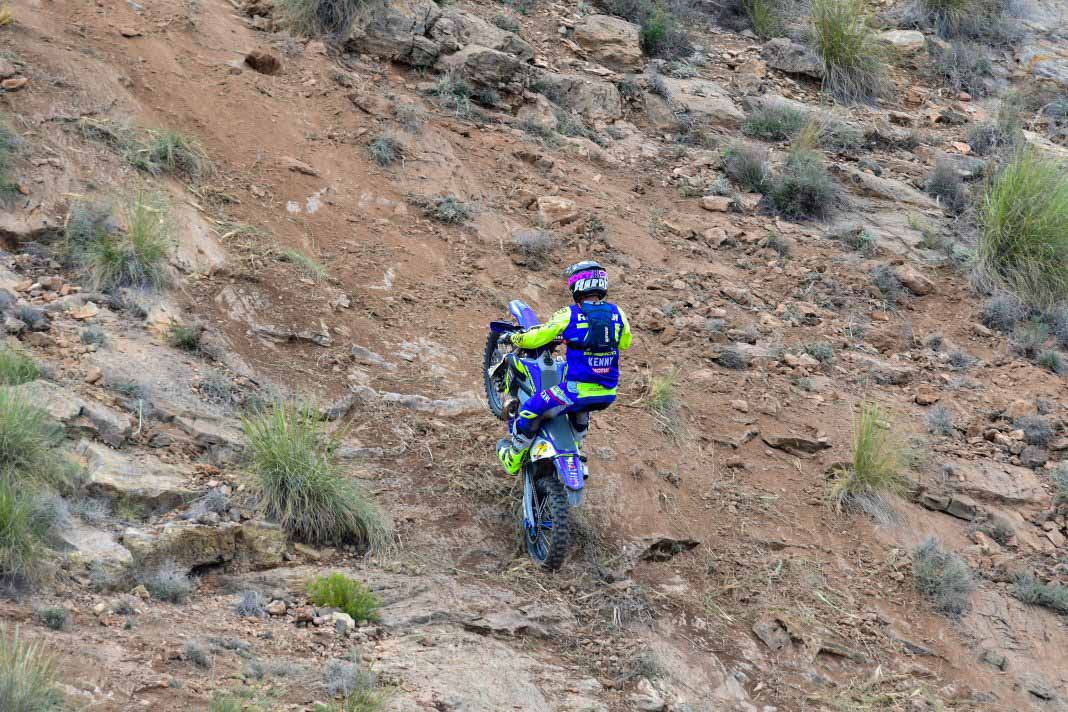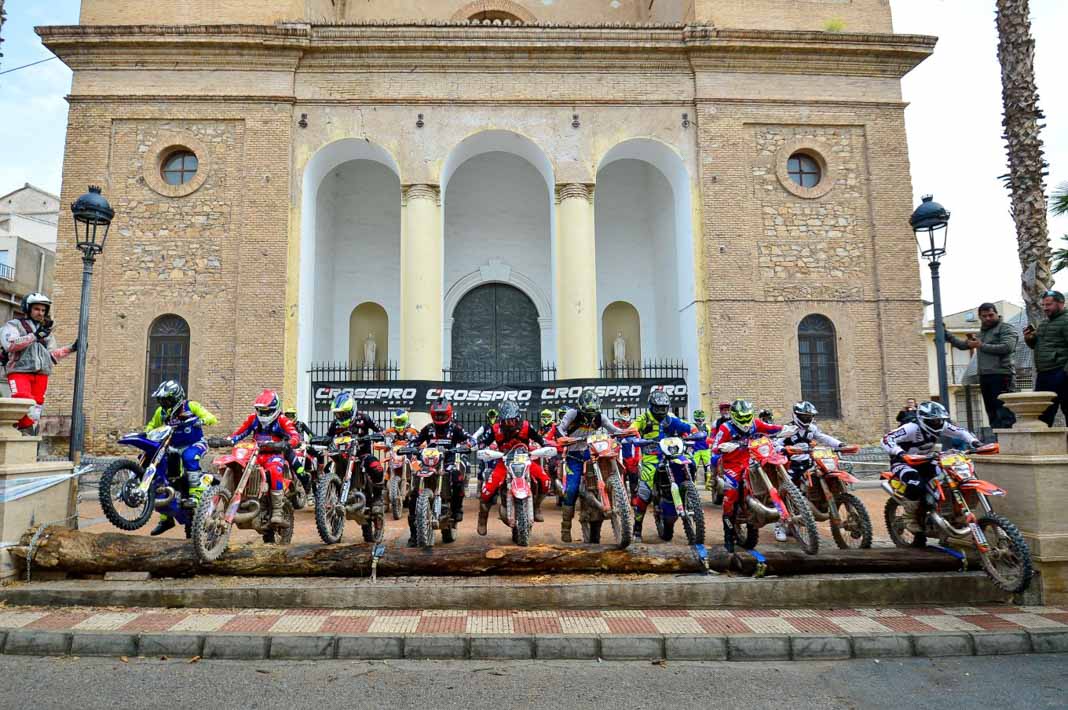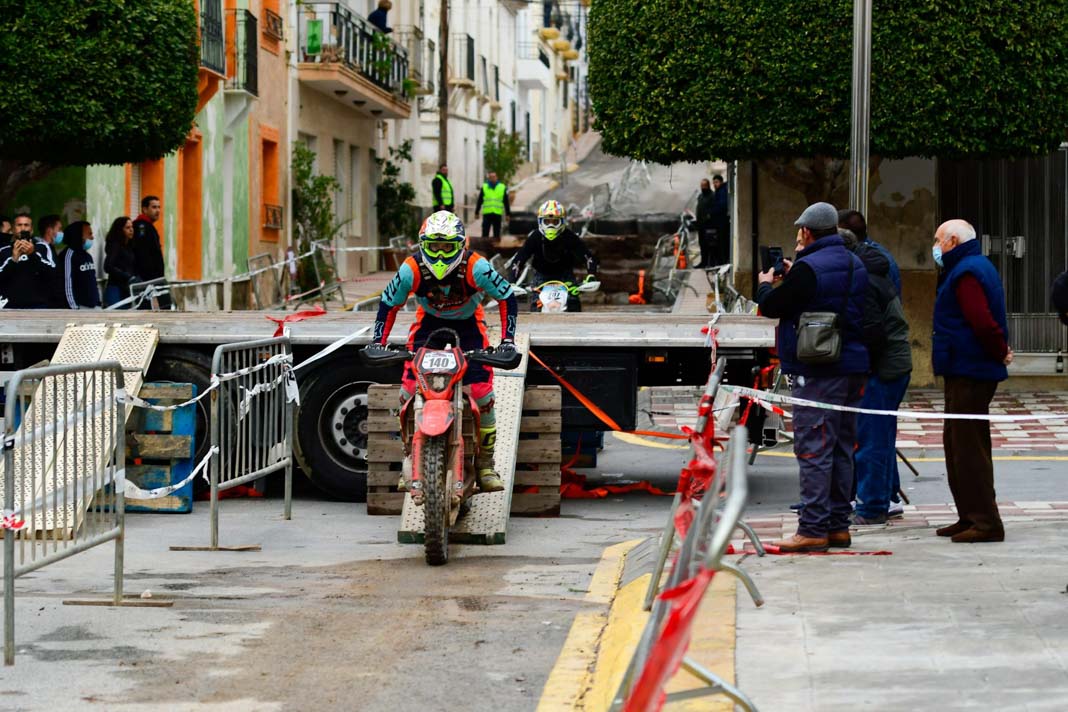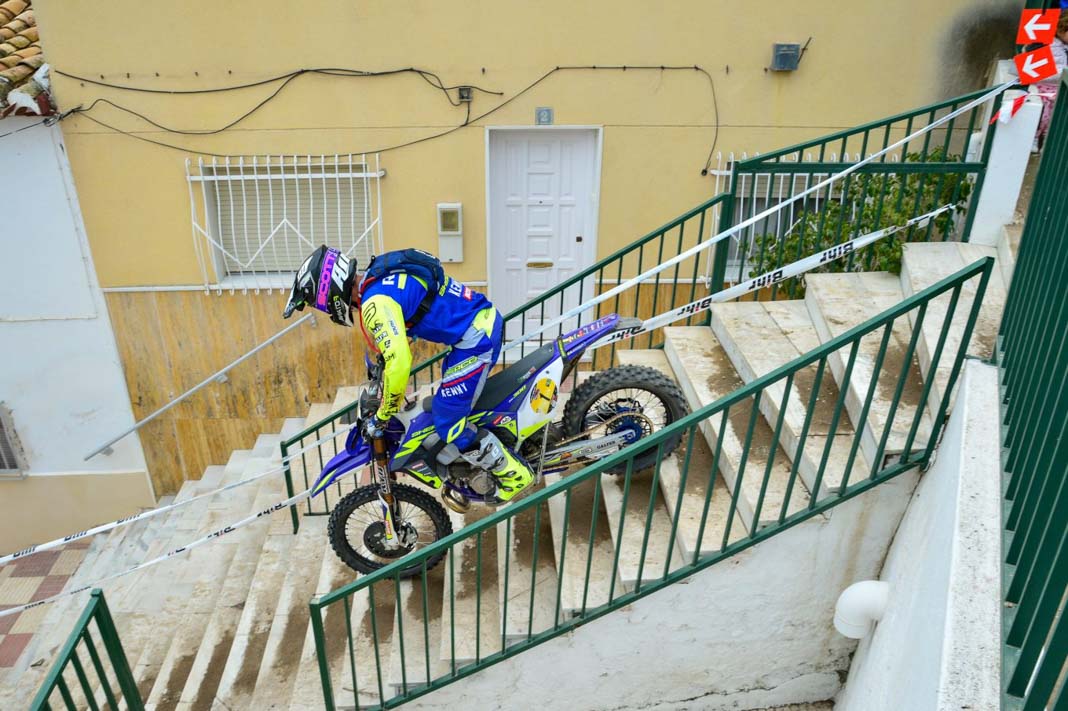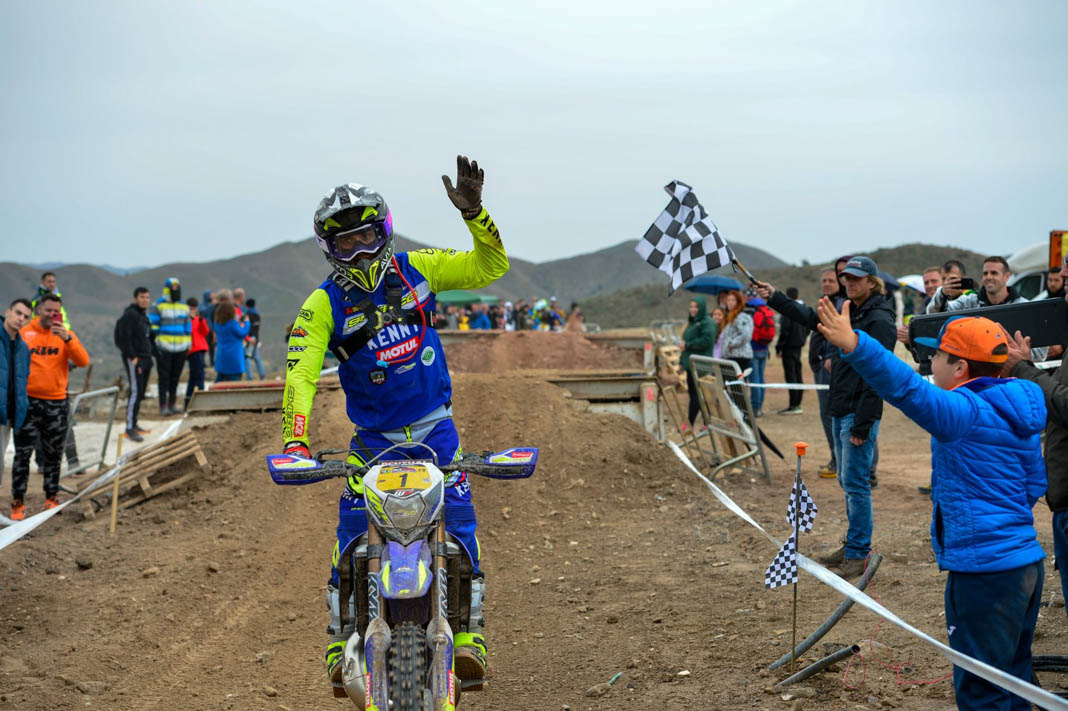 ---

The Spanish hardenduro championship is not stingy with the most difficult terrain and so there were a number of tasks for the pilots to master in the second round of the booming hardenduro racing series in Contoria in the south of Spain.
The best drivers completed four or three laps on the circuit, which was a good eight kilometers long, in the three hours driving time, while the start and finish were in the middle of the city itself. Of course none other than Mario Roman was at the start on his Sherco, clearly dominating the event. Sandra Gomez also did her rounds and made it really difficult for the male world. Ultimately, she was able to secure 22nd place in all classes.
But Mario literally flew around the course and was the only one to manage an extra lap, once again proving his class among the world's best. Second place went to Alfredo Gomez's new protégé Suff Sella on his Rieju, who secured second place behind Mario. Third was Francesc Moret.
That all sounds like easy fare, but the route in the city with numerous artificial obstacles on partly very slippery asphalt and never-ending climbs on typically dry ground peppered with slabs of rock and loose rock demanded the ultimate from the drivers. Here's a look under the helmet of world-class driver Mario Roman after three hours of driving – that speaks volumes!
The third round of the Spanish Hardenduro Championship will take place on March 19th/20th in La Pesquera.
Sieh dir diesen Beitrag auf Instagram an
Quelle / Source: RFME, J. Trujillo