Rockstar Husqvarna Factory Racing Werksfahrer Zach Osborne brach sich während einer Trainingseinheit das Schlüsselbein. Der Heilungsprozess beträgt vier bis sechs Wochen, weshalb er sein Debüt in der 450er Klasse am kommenden Samstag auf der FC 450 Rockstar Edition nicht antreten wird.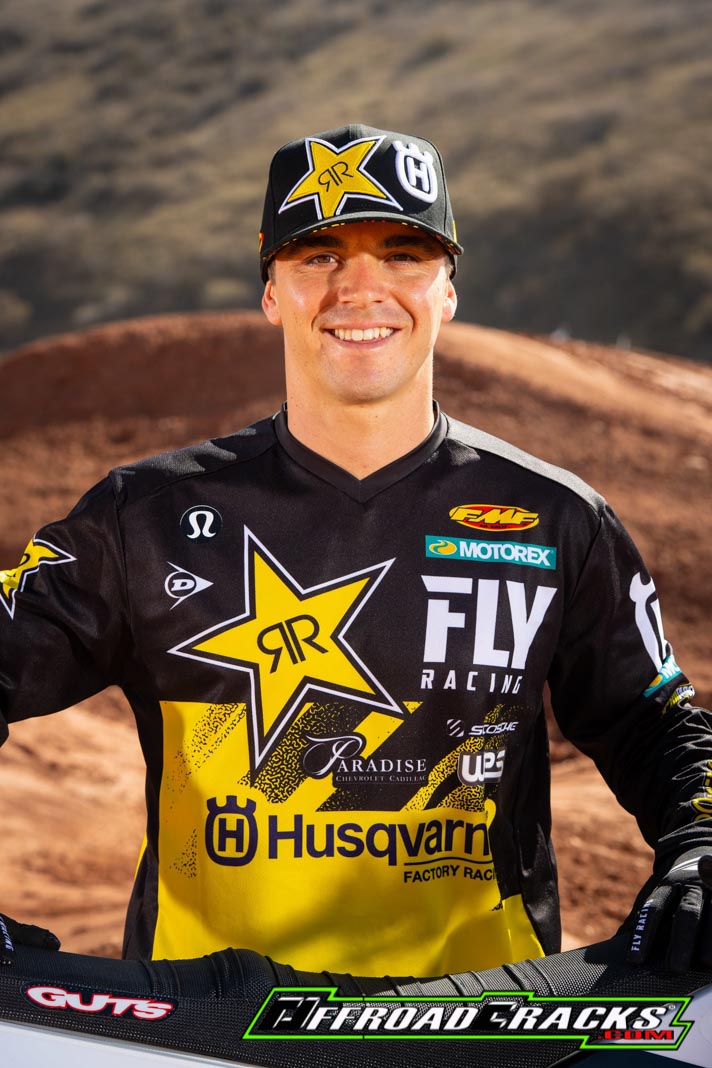 Das ist natürlich ein herber Rückschlag für Husqvarna, denn Zach Osborne ist ein Fahrer, der durch seinen speziellen Fahrstil sicherlich für die eine oder andere Action sowie Überraschung gesorgt hätte. Denn der zweifache 250er Supercross Champion und Outdoor-Titelträger von 2017 hätte die Großen der 450er sicherlich massiv unter Druck gesetzt.
Zach Osborn O-Ton: "Es hätte nicht unglücklicher laufen können, so kurz vor dem Start der 2019er Supercross-Saison, was mich sehr ärgert. Zudem hatte ich das Gefühl noch nie auf so einem guten fahrerischen Niveau wie jetzt zu sein. Natürlich weiß ich, dass solche Dinge nicht grundlos passieren, aber ich werde so schnell wie möglich zurückkommen."
Wir wünschen Zach Osborne auf diesem Weg eine schnelle und vollständige Heilung, so dass er möglichst zeitnah wieder auf top Level als Quereinsteiger in der Supercross-Meisterschaft mitmischen kann.
HINWEIS: Das Video ist noch deaktiviert, damit keine unerwünschte Datenübertragung zu Youtube stattfindet. Zur Aktivierung bitte auf das Vorschaubild/Video-Link klicken. Damit werden Daten übermittelt, zu deren Art, Umfang und Verwendungszweck wir keineAuskünfte geben können. NOTE: The video is still deactivated so that no unwanted data transfer to YouTube takes place. To activate, please click on the preview image / video link. This transmits data about the type, extent and purpose of which we cannot provide any information.
---
HINWEIS: Mit Anklicken des Videos stellen sie automatisch eine Verbindung zu Youtube/Google her, was einen ungewünschten personenbezogenen Datenaustausch mit sich bringen kann. Weitere Infos unter: www.google.de/privacy
---
Bilder: Husqvarna