Die Offroad-Legende Shannon Campbell verkauft seinen einsitzigen Ultra4-Racer, der schon einiges mitgemacht hat, aber auch lt. Eigentümer gut gewartet wurde. Andernfalls wäre diese beeindruckende Siegesserie über die vergangenen Jahre nicht möglich gewesen. Sicherlich wurde sein Race-Truck auch ordentlich rangenommen, aber dafür wurde er ja auch gebaut. Hier ein paar Infos zum Verkaufsangebot und schon ein Blick auf das neue 2-Sitzer-Projekt, das gerade für das KOH 2020 (King of Hammers) im Januar fertig gestellt wird.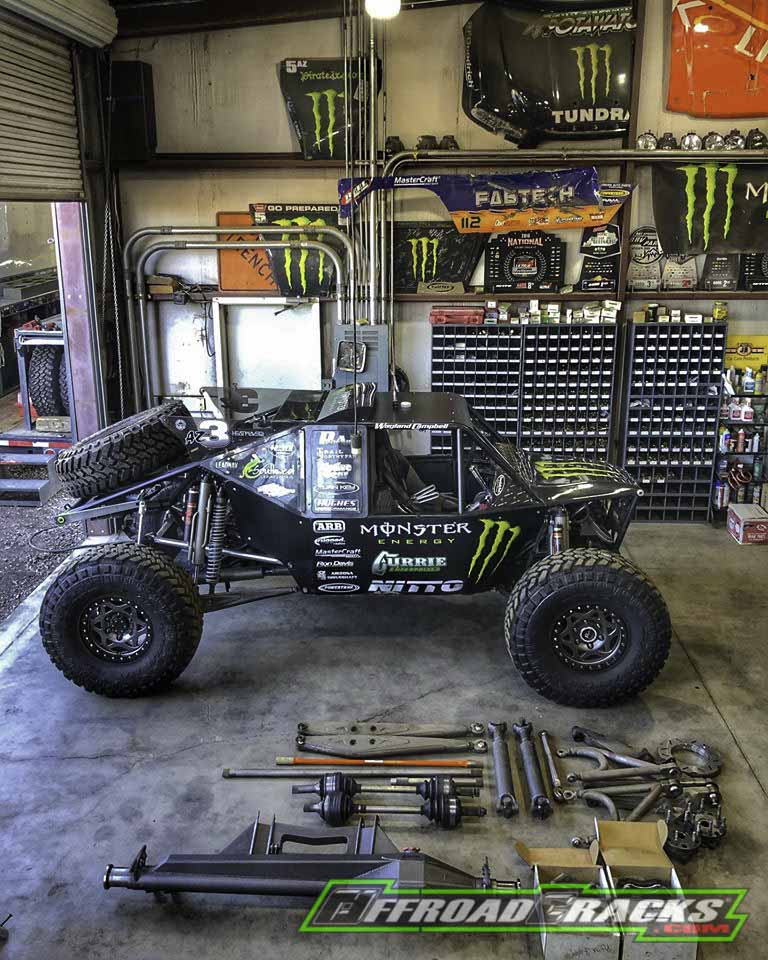 Verkaufsangebot 150.000 US-Dollar
Neues Ersatzgehäuse hinten
Neue Ersatz-Hinterachswellen
Neue Ersatz-Stabilisator
Ersatz-A-Arms oben und unten
Ersatz-Spurstange
Ersatz-Bremsbeläge
Ersatz-Bremsscheiben
Zwei hintere Antriebseinheiten
Zwei Radlager Sätze
Ersatz-Vorderachse mit Homokineten
usw.
Hier im Einsatz beim King of Hammers 2019
HINWEIS: Das Video ist noch deaktiviert, damit keine unerwünschte Datenübertragung zu Youtube stattfindet. Zur Aktivierung bitte auf das Vorschaubild/Video-Link klicken. Damit werden Daten übermittelt, zu deren Art, Umfang und Verwendungszweck wir keineAuskünfte geben können. NOTE: The video is still deactivated so that no unwanted data transfer to YouTube takes place. To activate, please click on the preview image / video link. This transmits data about the type, extent and purpose of which we cannot provide any information.
---
HINWEIS: Mit Anklicken des Videos stellen sie automatisch eine Verbindung zu Youtube/Google her, was einen ungewünschten personenbezogenen Datenaustausch mit sich bringen kann. Weitere Infos unter: www.google.de/privacy
---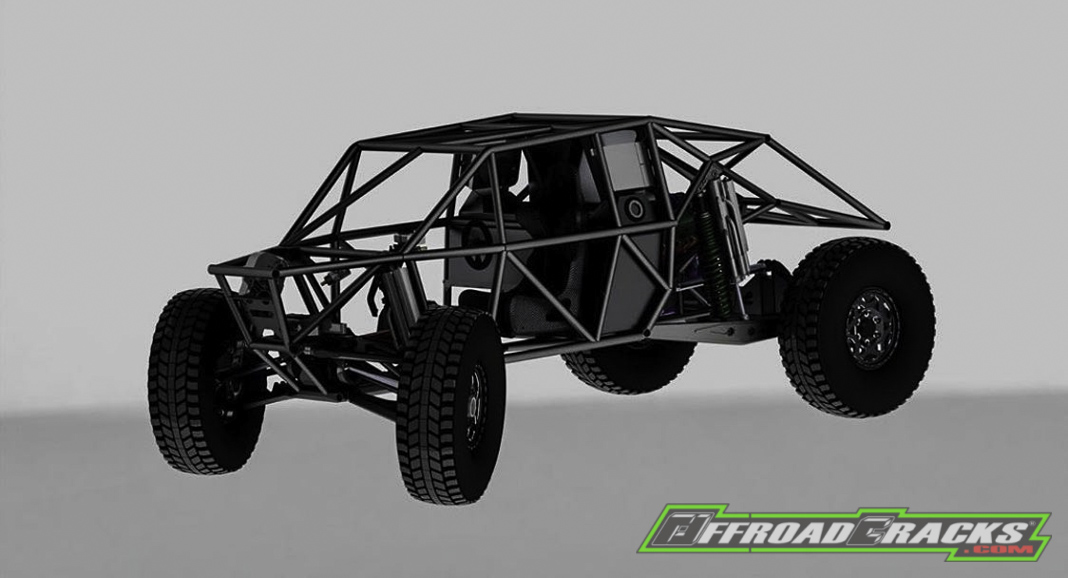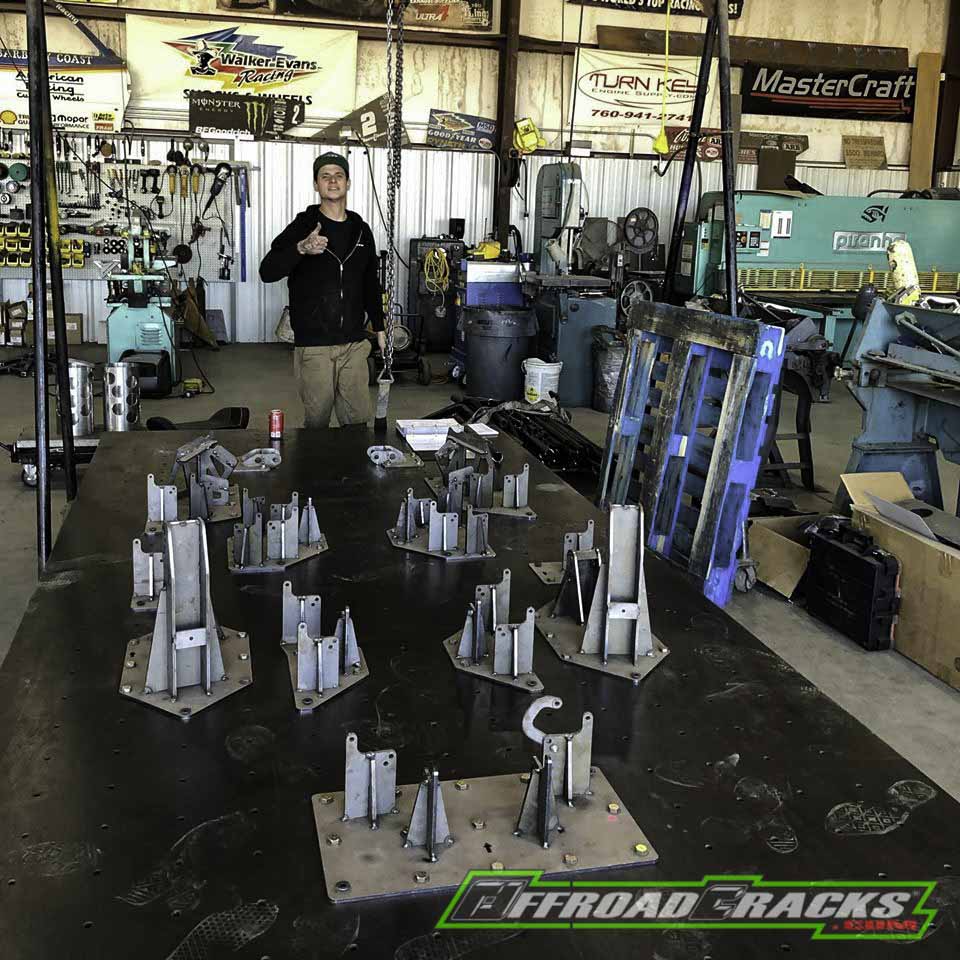 The off-road legend Shannon Campbell wants to sell his single-seat Ultra4 racer, which has already gone through a lot, but was also well maintained according to the owner. Otherwise this impressive winning series over the past few years would not have been possible. His race truck was certainly taken seriously, but that's what he was built for. Here are some informations on the sales offer and already a look at the new 2-seater-project that is currently in production for the KOH 2020 (King of Hammers) in january.
FOR SALE single seat Campbell car 150k
New spare rear housing
New spare rear axle shafts
New spare sway bar
Spare upper A-arms
Spare lower A-arms
Spare tie rod
Spare set of brakes
Spare set of rotors
Two spare rear drive lines
Two spare unit bearings
Spare front axles complete with cv's
and so on…
Quelle / Source: CBMotorsports