HX3 – the new generation

---
HINWEIS: Das Video ist noch deaktiviert, damit keine unerwünschte Datenübertragung zu Youtube stattfindet. Zur Aktivierung bitte auf das Vorschaubild/Video-Link klicken. Damit werden Daten übermittelt, zu deren Art, Umfang und Verwendungszweck wir keineAuskünfte geben können.
---
NOTE: The video is still deactivated so that no unwanted data transfer to YouTube takes place. To activate, please click on the preview image / video link. This transmits data about the type, extent and purpose of which we cannot provide any information.
---

Rheinmetall hat mit dem HX3 die neueste Generation seiner weltweit einsatzbewährten HX-Lastkraftwagen vorgestellt. Der zukunftsfähige Militär-Lkw, der dank neuer Technologien militärischen und automobilen Megatrends gerecht wird, wurde von Grund auf neu konzipiert. Den Anwender erwarten unter anderem verbesserter Schutz, weiter gesteigerte Mobilität, ein höherer Fahrkomfort und eine digitale Schnittstellenarchitektur für ein noch flexibleres Einsatzspektrum und künftige Leistungssteigerungen. Gleichzeitig bleiben die geschätzten Kernstärken des HX2 und der Familiengedanke erhalten.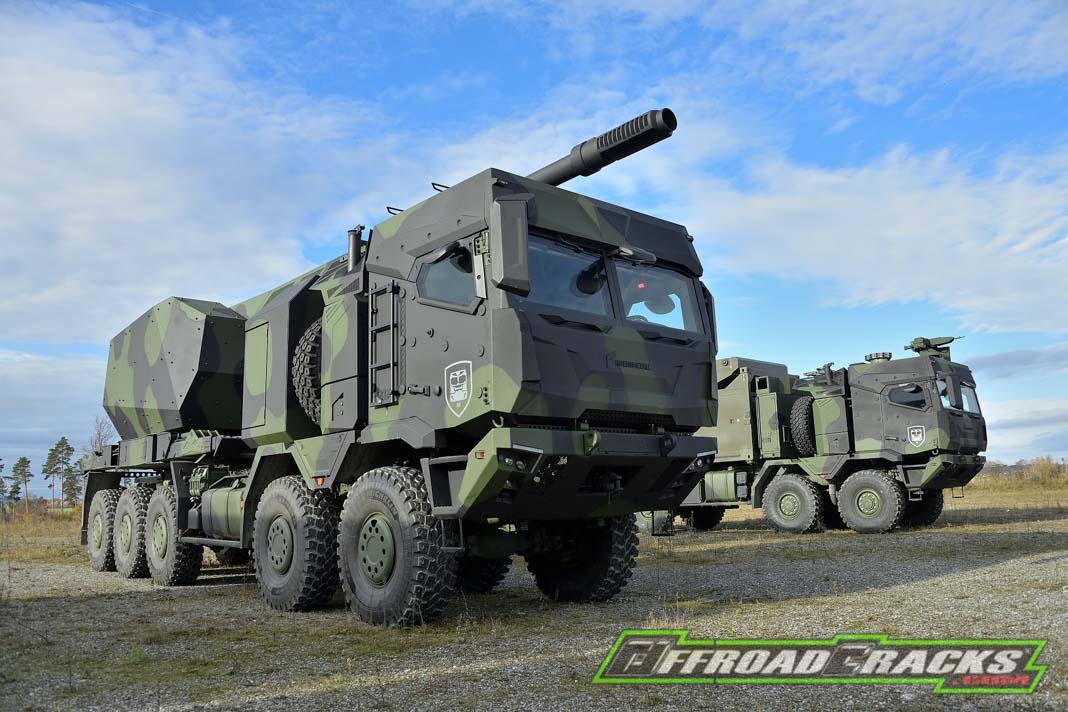 Wie ihre Vorgänger auch sind die Fahrzeuge der neuen HX3-Generation als "Military off the Shelf"-Produkte kompromisslos auf die militärische Nutzung unter den härtesten Einsatzbedingungen ausgelegt – ein Alleinstellungsmerkmal in der Branche. Zu dem robusten Fahrgestell und den leistungsstarken Motoren kommt optional eine neue aktive Hinterachsfederung, welche die Straßen- und Gelände-gängigkeit des Fahrzeugs deutlich verbessert.
Noch mehr als jemals zuvor verkörpert die neue HX3-Generation den Gedanken einer Plattform sowohl für logistische als auch für taktische Einsatzszenarien. So wird der HX3 grundsätzlich in den Versionen 4×4, 6×6, 8×8 oder 10×10 verfügbar sein und sich durch eine noch größere Varianten- und Systemvielfalt auszeichnen. Seine klassische Rolle als Logistikfahrzeug lässt sich durch die Verfügbarkeit neuer Systeme wie dem vollautomatischen Wechselladesystem ALHS (Automated Load Handling System) oder dem verwindungsfreien Zwischenrahmen UTRS (Universal Torsion-Resistant Subframe) weiter steigern. Daneben ist der HX3 noch mehr als zuvor auch als Systemträger für komplexe Waffen- oder Radarsysteme geeignet. Hierzu zählen beispielsweise LKW-basierte Artilleriesysteme, die in den nächsten Jahren eine deutlich größere Bedeutung erlangen dürften. In Kombination mit dem neu entwickelten Artillery Truck Interface (ATI) kann der HX 10×10 in Zukunft als Standardbasis für verschiedene Artillerie-Lösungen oder ähnliche Waffensysteme verwendet werden.
Mit seiner komplett überarbeiteten Kabine bietet der HX3 noch höhere Bedienerfreundlichkeit und Insassenschutz. Dank der verschiedenen Assistenzsysteme sorgt er für mehr Sicherheit im Alltagsgebrauch, für Soldatinnen und Soldaten ebenso wie für das zivile Umfeld. Eine völlig neu konzipierte elektronische und elektrische (EE) Architektur und Assistenzsysteme wie Bremsassistent (Emergency Brake Assist/EBA), adaptive Abstands- und Geschwindigkeitsregelung (Adaptive Cruise Control/ACC) und Spurhalte-assistent (Lane Departure Warning/LDW) gewährleisten die Zukunftsfähigkeit des Fahrzeugs – insbesondere im Hinblick auf autonomes Fahren. Dank standardisierter Schnittstellen lassen sich zukünftig verfügbare Technologien wie etwa Truck Platooning oder andere automatisierte Anwendungen integrieren.
Optional sind die HX3-Fahrzeuge mit einer gepanzerten Kabine verfügbar, deren Schutz sich modular erweitern lässt. Darüber hinaus verfügt die neue Fahrzeuggeneration neben dem herkömmlichen über einen neuen digitalen Tarnmodus. Bei Bedarf können so alle Übertragungs- und Empfangsfunktionen abgeschaltet werden, um die digitale Signatur des Fahrzeugs zu reduzieren. Für die aktive Selbstverteidigung finden auf dem verstärkten Dach nun auch Waffenstationen mit schwerer Bewaffnung Platz. Zudem stehen zusätzliche Optionen für den Anbau weiterer aktiver und passiver Schutzsysteme zur Verfügung, wie etwa das Schnellnebelschutzsystem ROSY (Rapid Obscuring System) oder das abstandsaktive Schutzsystem ADS (Active Defence System) von Rheinmetall.
Durch ein konsequent umgesetztes Gleichteilekonzept sowie modellübergreifend gleiche Funktionen werden auch die Fuhrparkverwaltung und Verwendung einfacher und effizienter. Die konsequent umgesetzte Teile- und Funktionsgleichheit erleichtert Instandsetzung, Versorgung und Ausbildung. Das globale Service-Netzwerk garantiert schnelle Versorgbarkeit über eine lange Nutzungsdauer. Verstärkt wird dieses zudem durch eine hohe Kompatibilität mit der HX-Vorgängergeneration, von der sich weltweit inzwischen mehr als 15.000 Fahrzeuge im Einsatz befinden. Die hohe weltweite Verbreitung von RMMV-Fahrzeugen bringt gerade im Hinblick auf multinationale Einsätze große Vorteile bei Interoperabilität und Logistik. Aktuell gehören unter anderem Deutschland, Großbritannien, Australien, Neuseeland und Österreich zum Nutzerkreis. Norwegen und Schweden haben ebenfalls LKW-Aufträge in nennenswerten Größen bei Rheinmetall platziert.
---

heinmetall has just unveiled the HX3, the latest generation of its globally tried-and-tested HX family of heavy-duty trucks. Completely redesigned, this future-proof military truck addresses contemporary military and automotive megatrends by drawing on innovative new technologies. Among other things, users can expect better protection, improved mobility, enhanced driving comfort as well as a digital interface architecture for greater operational flexibility and future performance upgrades. At the same time, the valued core strengths of the HX2 and the family concept are retained.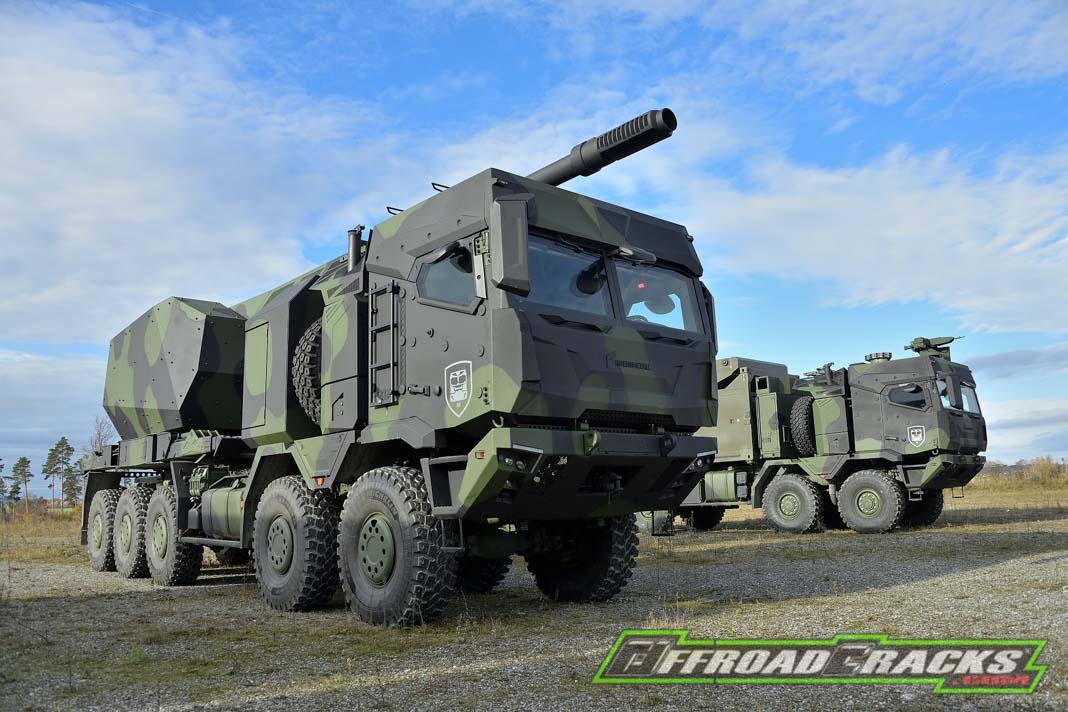 Like its predecessors, the vehicles of the new HX3 generation are military-off-the -shelf (MOTS) products, uncompromisingly designed for military use under the most gruelling operating conditions – a unique selling point in the sector. In addition to the robust chassis and powerful engine, a new active rear axle suspension is available as an option, which significantly improves the vehicle's performance both on and off road.
More than ever before, the new HX3 generation embodies a platform concept designed for logistic operations and tactical scenarios alike. Thus, the HX3 will basically be available in 4×4, 6×6, 8×8 and 10×10 versions – and characterised by even greater variant and system diversity. New systems such as the fully Automated Load Handling System (ALHS) and Universal Torsion-Resistant Subframe (UTRS) will further facilitate its classic logistics role. Yet the HX3 is also better able than ever to serve as a systems carrier for complex weapon and radar systems. These include truck-based artillery systems, for example, which are likely to gain importance in coming years. In combination with the newly developed Artillery Truck Interface (ATI), the HX 10×10 could be utilised in future as the standard basis for various artillery solutions or similar systems.
Owing to its completely redesigned cab, the HX3 delivers even greater ease of operation and crew protection. Various assistance systems assure enhanced safety in everyday operations, whether for soldiers deployed in the field or in civilian settings. Coupled with assistance systems such as the Emergency Brake Assist (EBA), Adaptive Cruise Control (ACC) and Lane Departure Warning (LDW), a totally new electronic and electric architecture guarantees the vehicle's future viability – particularly with regard to autonomous driving. Thanks to standardised interfaces, it will also be possible to integrate technologies that become available in future, such as truck platooning and other automated applications.
As an option, HX3 trucks can be equipped with an armoured cab, whose protection level can be modularly augmented. Furthermore, in addition to conventional camouflage, the new generation of vehicles feature a digital stealth mode: if necessary, all data transmission and receiver functions can be switched off to reduce the vehicle's digital signature. As an active self-defence measure, the reinforced roof offers space for weapon stations with heavy weaponry. As a further option, additional active and passive protection systems are available, including Rheinmetall's ROSY Rapid Obscuring System and the very short-range ADS Active Defence System.
Due to a systematically applied identical components concept and extensive functional commonality between different models, administering and operating the fleet of vehicles becomes simpler and more efficient. Strict adherence to a policy of component and functional unity facilitates maintenance, logistics and training, while a global service network guarantees fast resupply and support throughout a long service life. Moreover, with over 15,000 vehicles in operation worldwide, a high degree of compatibility with previous HX generations only reinforces this. The global presence of RMMV vehicles brings major advantages when it comes to interoperability and logistics, especially during multinational operations. Among others, the circle of international HX user nations now includes Germany, Great Britain, Australia, New Zealand and Austria. Norway and Sweden have also placed substantial truck orders with Rheinmetall.
Quelle / Source: Rheinmetall