---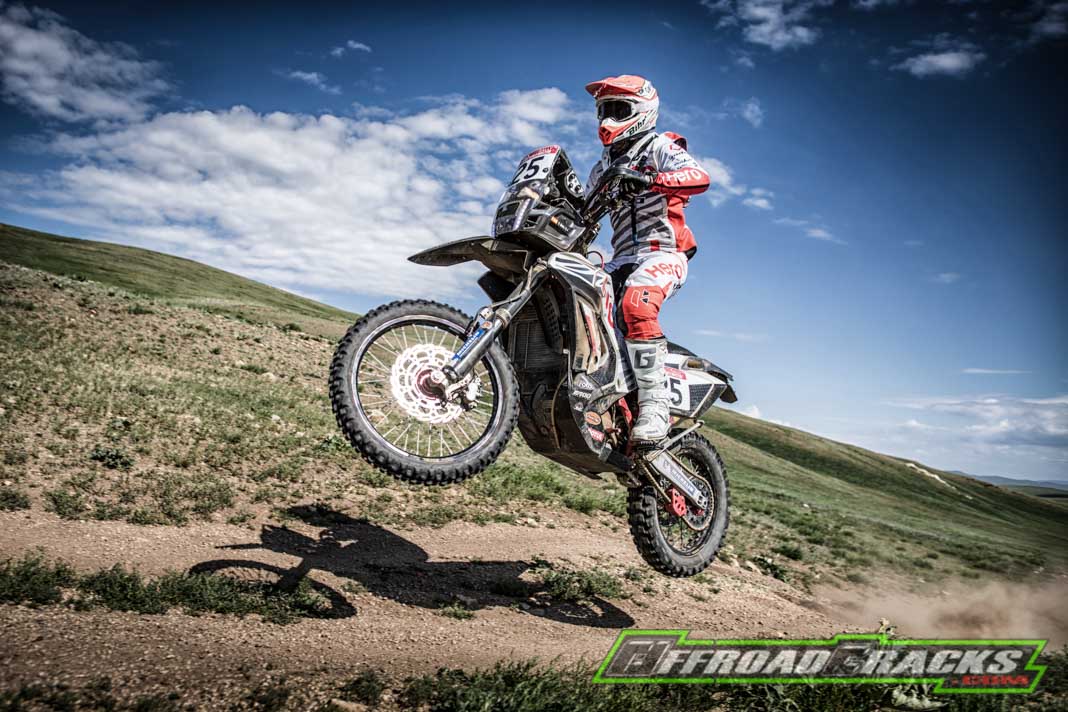 Die 4. und 5. Etappe beinhaltete insgesamt über 840 Kilometer FLAT OUT, was soviel wie Vollgas heißt. Der führende Honda-Fahrer Kevin Benvanides kämpfte auf der 4. Etappe mit Problemen an der Vorderradbremse und verlor über 18 Minuten auf seine Verfolger, weshalb er damit die Gesamtführung an Sam Sunderland abgeben musste. Rafal Sonik auf seinem Yamaha Raptor Quad holte sich den Sieg vor dem Russen Aleksandr Maksimov, der wegen Spritmangel liegen blieb. Dann aber von der Bikerin Anastasia Nifontova mit Kraftstoff versorgt wurde, die im Anschluss leider einen bösen Highsider fabrizierte und sich dabei das Schlüsselbein brach.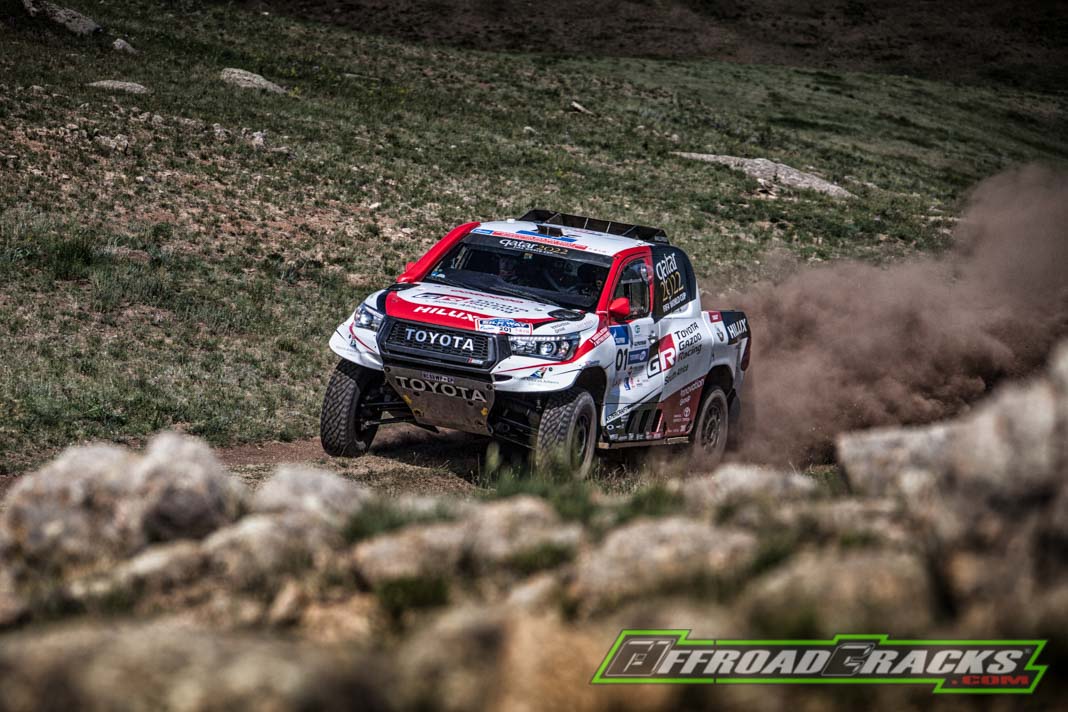 Al Attiyah in seinem Toyota macht derzeit alles richtig und führt die Rallye nach wie vor überlegen an. Dies gilt ebenso für die bulgarische MAZ Truppe um Viazovich auf ihrem neuen Fronthauber, gegen die derzeit nicht einmal die KAMAZ-Werkstruppe eine Chance hat. Doch in der heutigen 5. Etappe änderte sich das.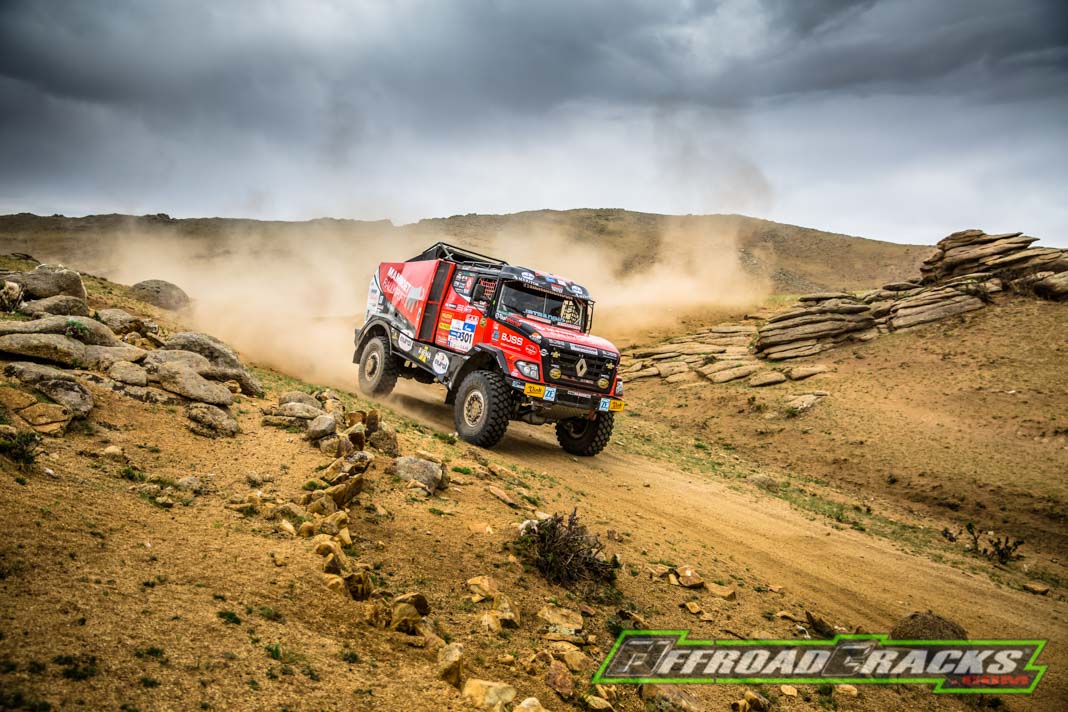 Stage 4 / 4. Etappe – Landscape / Landschaftsbilder

HINWEIS: Das Video ist noch deaktiviert, damit keine unerwünschte Datenübertragung zu Youtube stattfindet. Zur Aktivierung bitte auf das Vorschaubild/Video-Link klicken. Damit werden Daten übermittelt, zu deren Art, Umfang und Verwendungszweck wir keineAuskünfte geben können. NOTE: The video is still deactivated so that no unwanted data transfer to YouTube takes place. To activate, please click on the preview image / video link. This transmits data about the type, extent and purpose of which we cannot provide any information.
---
HINWEIS: Mit Anklicken des Videos stellen sie automatisch eine Verbindung zu Youtube/Google her, was einen ungewünschten personenbezogenen Datenaustausch mit sich bringen kann. Weitere Infos unter: www.google.de/privacy
---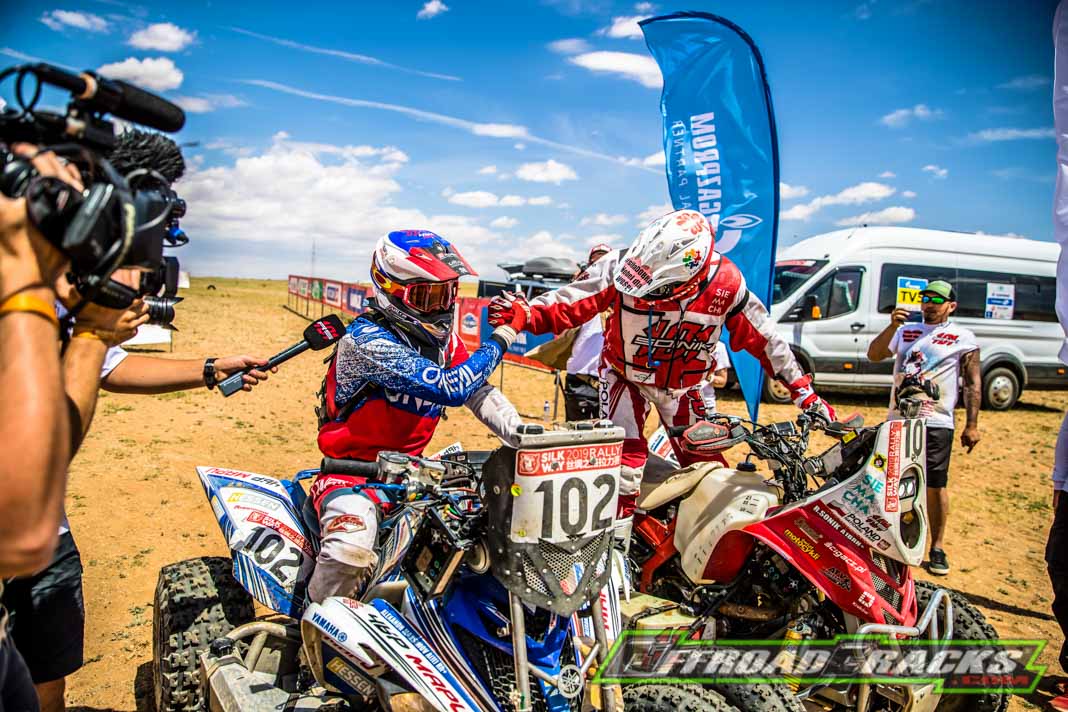 Auf der 5. Etappe crashte Joan Barreda bei Kilometer 120 während Paulo Goncalves Sam Sunderland seinen Respekt zollt, da dieser sowohl die Etappe eröffnete und auch gewann. Damit führt er in der Gesamtwertung mit über 13 Minuten vor Luciano Benavides auf KTM.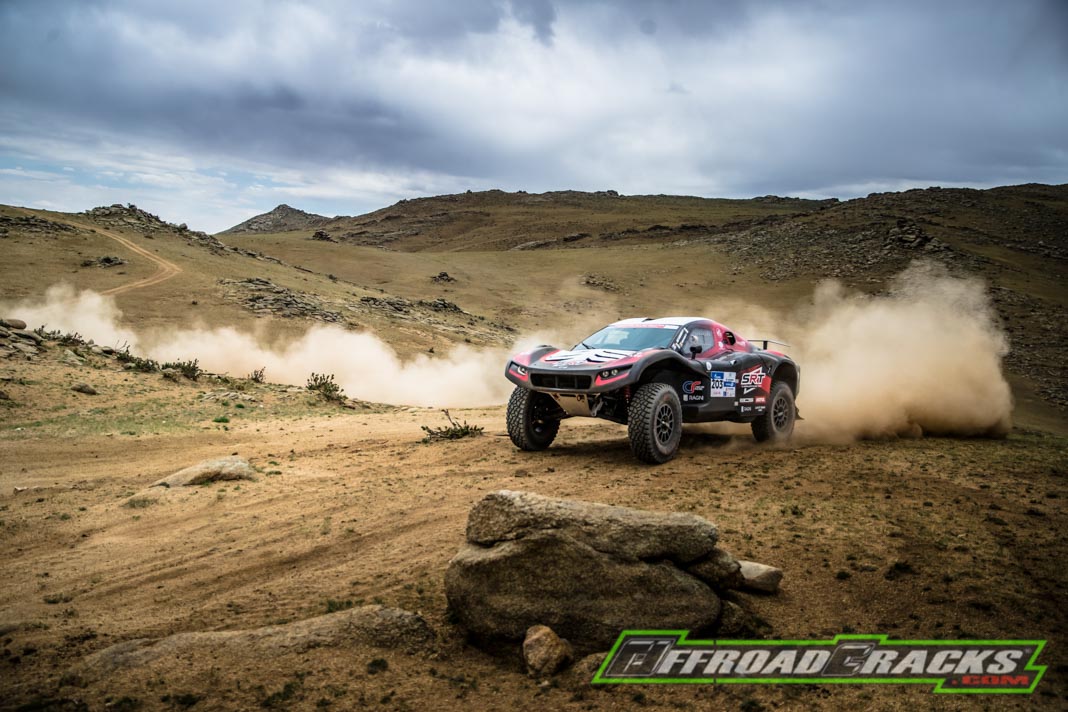 Bei den Autos änderte Nasser Al-Attiyah seine Taktik, denn Vorsprung hat man ja genug und geht die restlichen Etappen vorsichtiger an. Dennoch ein unangefochtener Sieg!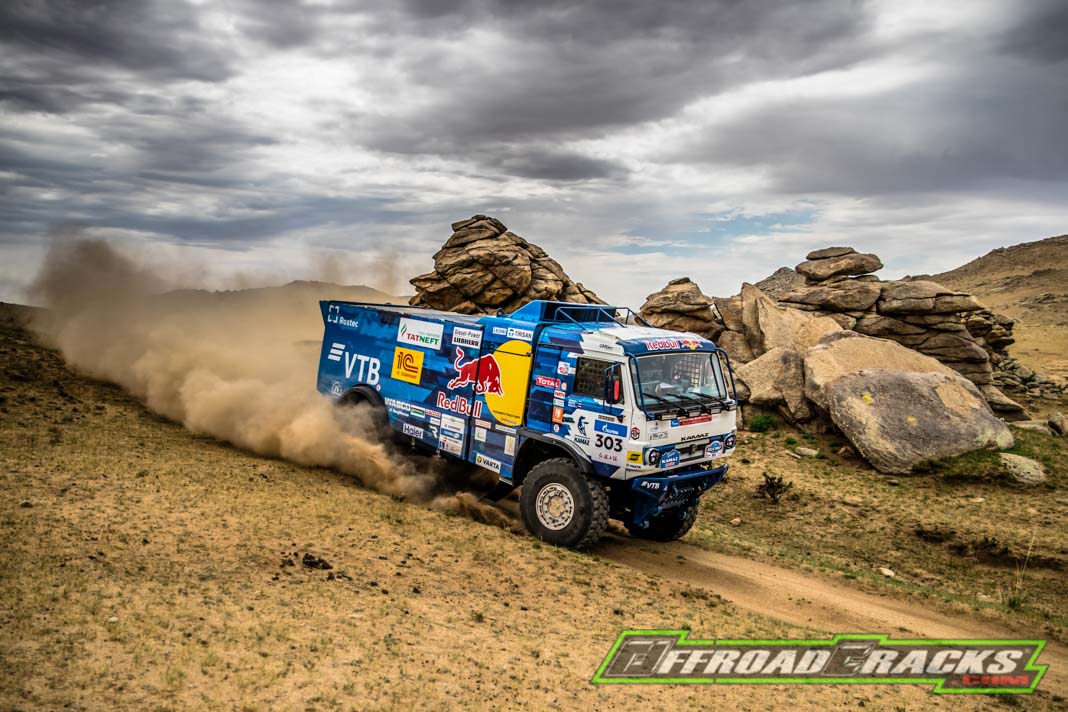 Bei den mächtigen Trucks hat sich der enorme Druck durch die Kamaz-Truppe auf die MAZ-Riege gelohnt und Kamaz holt sich den ersten Sieg  unter Andrei Karginov. Das bedeutet 2x Kamaz, dann erst MAZ auf Platz 3 mit 6:52min Rückstand auf die Spitze!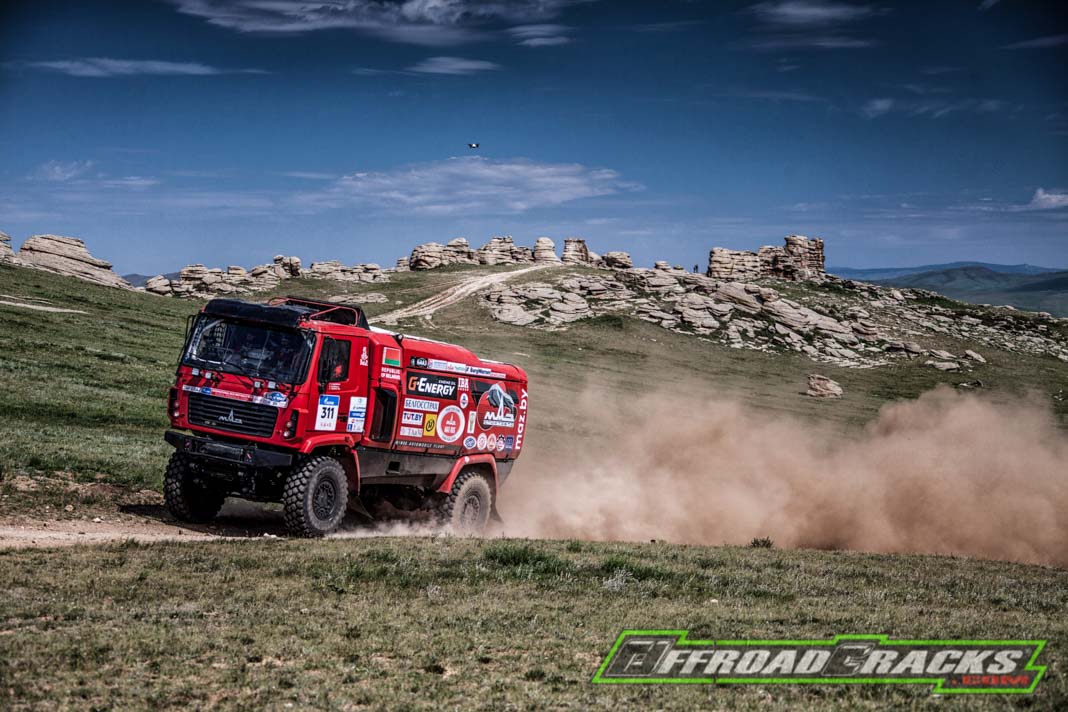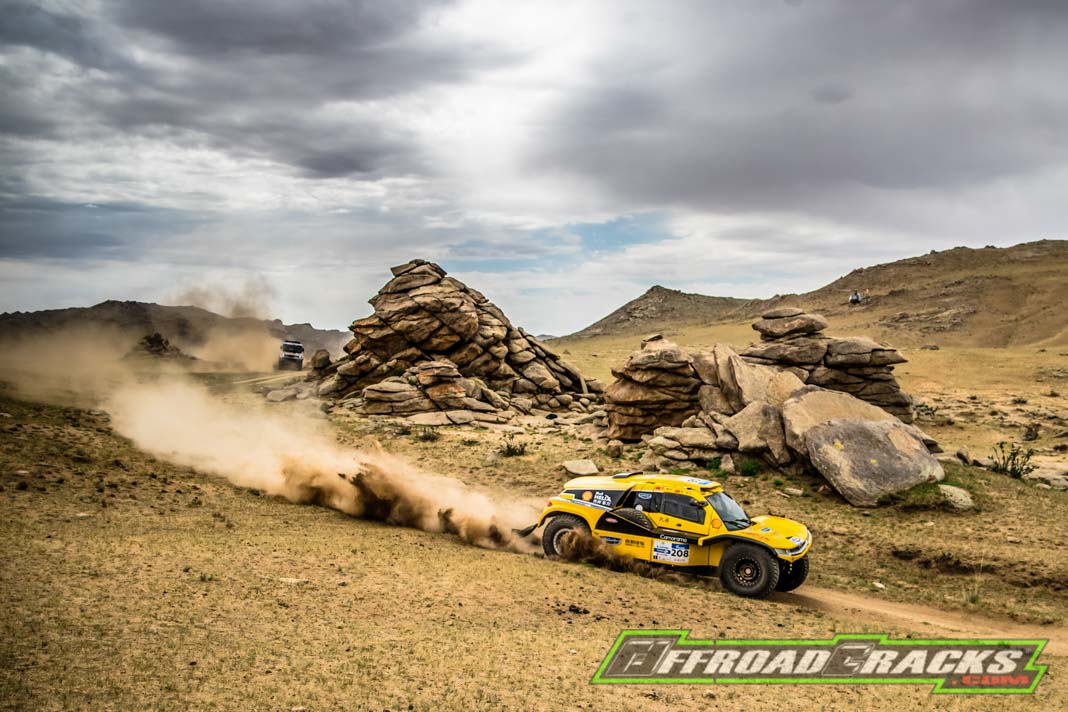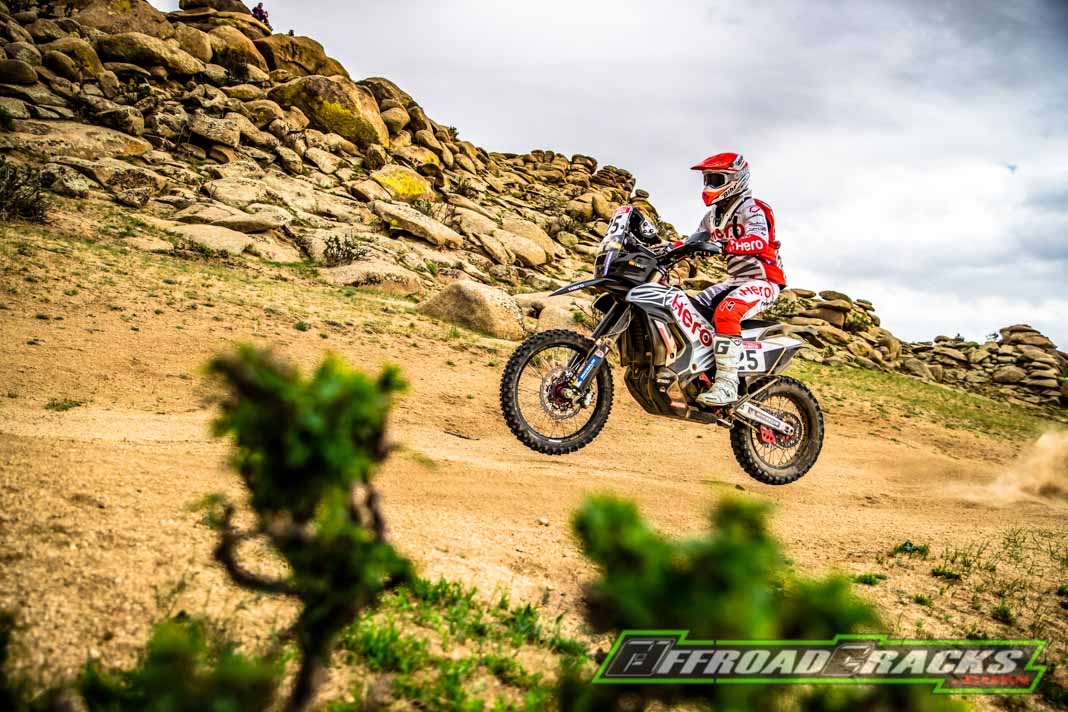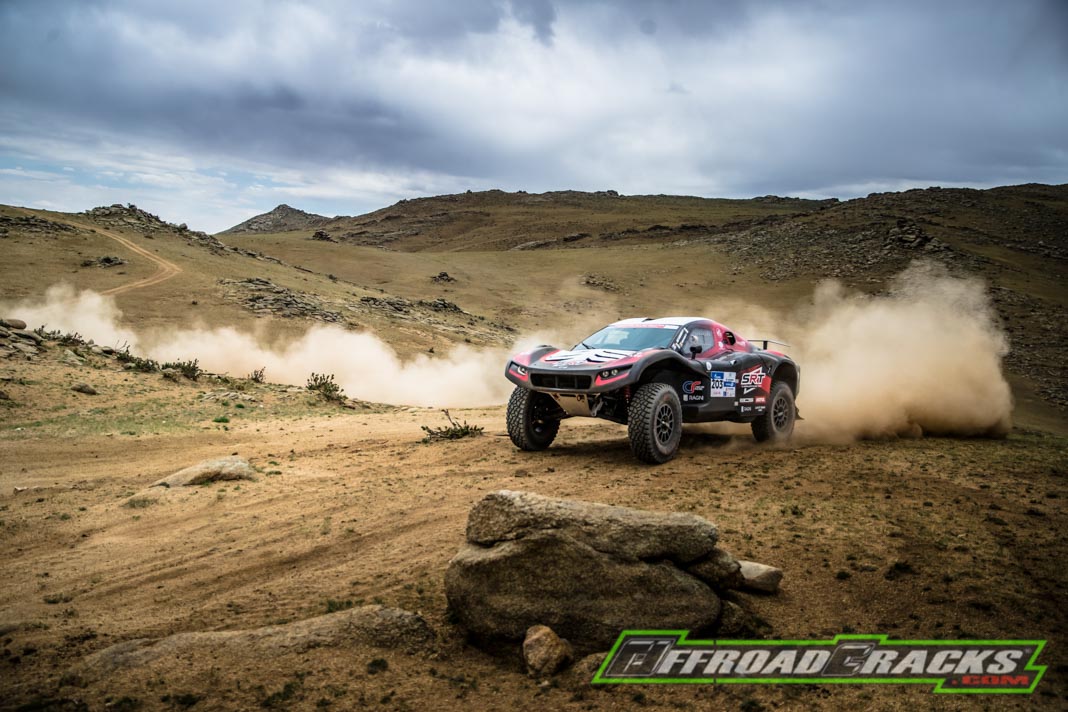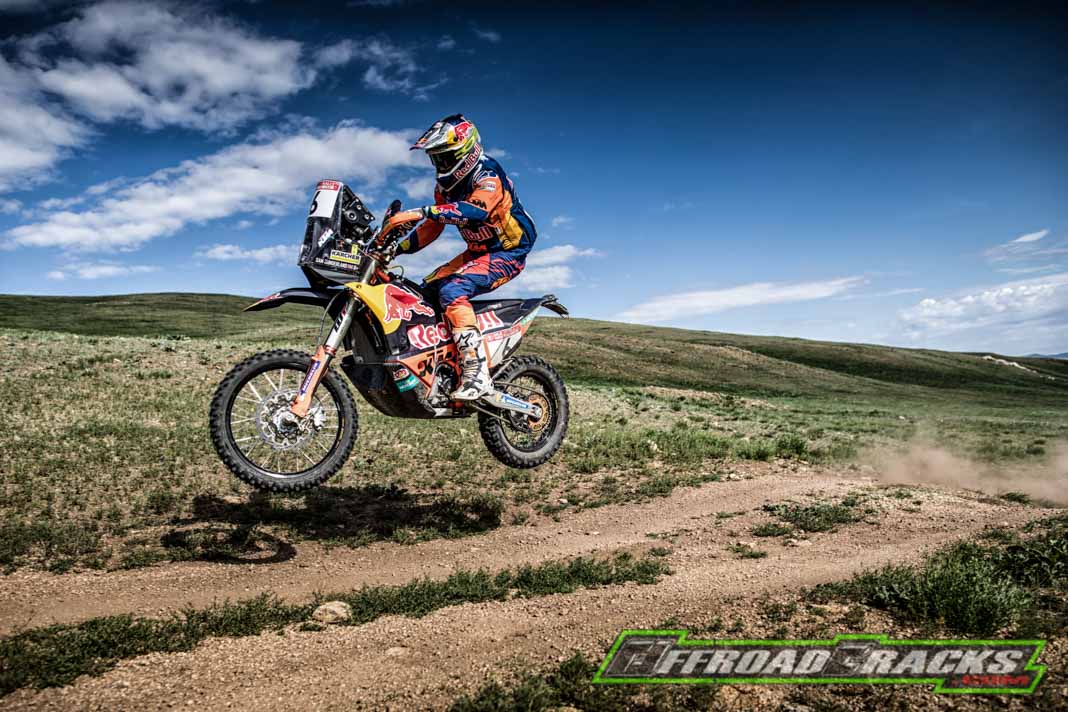 ---

STAGE 4

2019.07.10 S.4 – ULAANBAATAR - ULAANBAATAR-1

Flip through the PDF at the end on the left…
STAGE 5

2019.07.11 S.5 – ULAANBAATAR - MANDALGOVI

Flip through the PDF at the end on the left…
Quelle/Source: SilkWay Rallye, Le Floc'h, Vargiolu, Galchun, Elikov