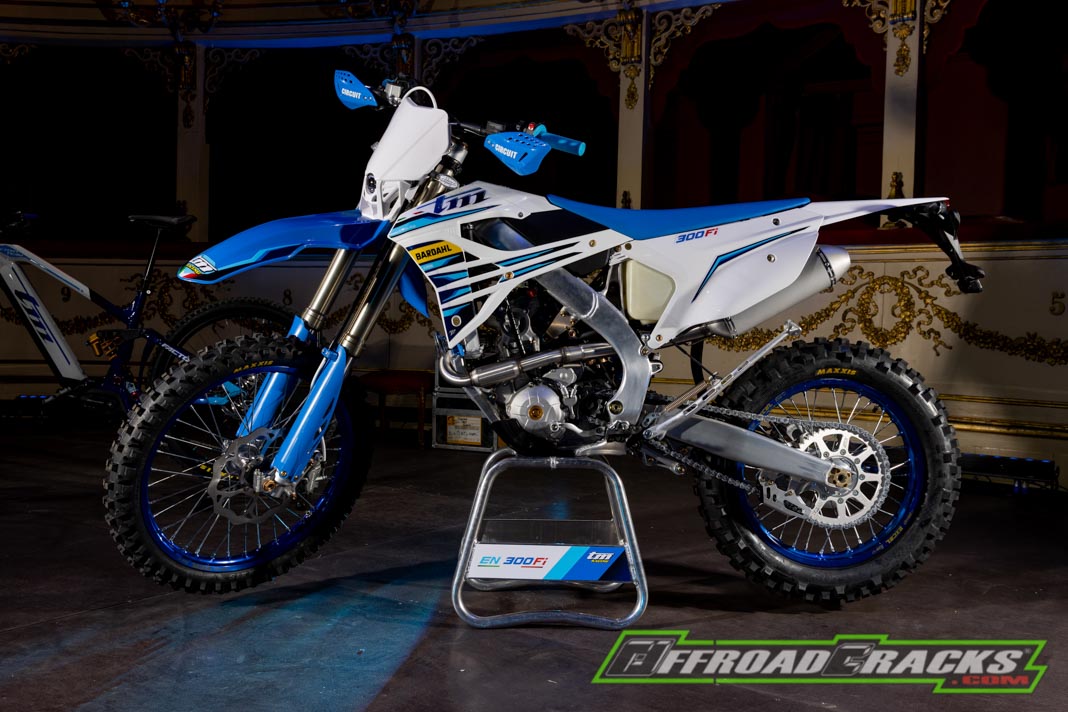 Moto TM präsentiert für das Modelljahr 2022 nicht nur komplett neue Rahmen samt Peripherie sondern es musste auch an der Preisschraube gedreht werden – hier nun alle Details.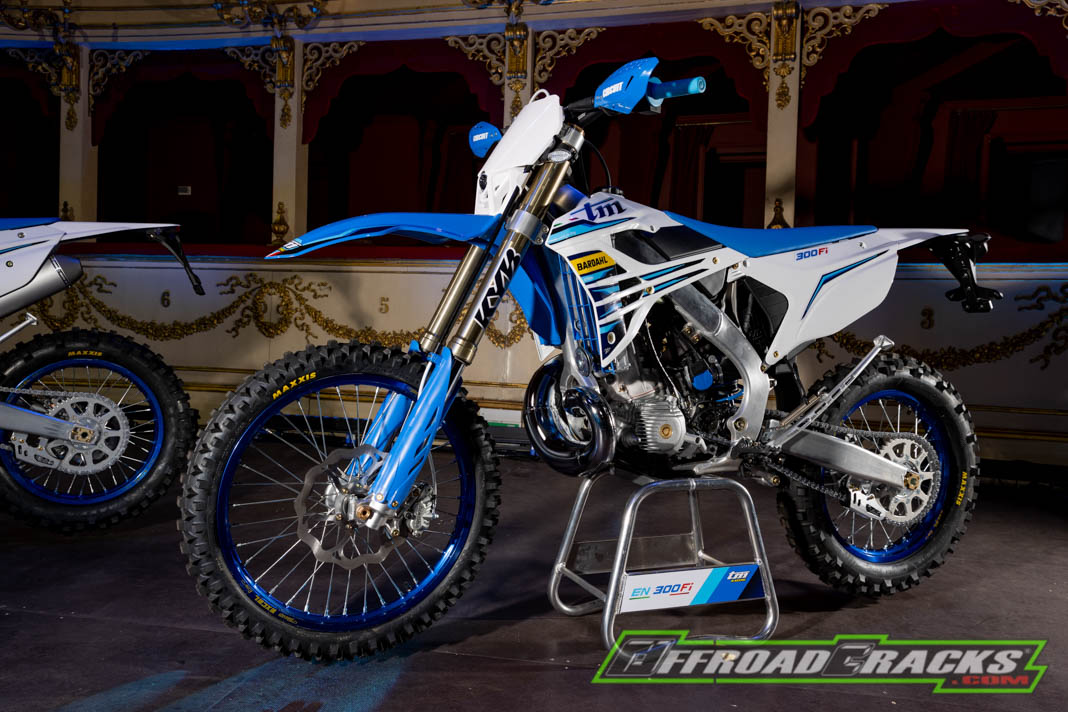 Die italienische Edelschmiede Moto TM lässt nicht locker und gibt für 2022 erneut mächtig Gas, was zur Folge hat, das alle Modelle massiv überarbeitet wurden. Das bedeutet im Detail: Ein neuer leichter Rahmen hält Einzug, der zugleich eine neue Geometrie für eine optimierte Fahrstabilität bereit hält, ohne dabei die Gesamtbalance der Sportenduros zu beeinträchtigen. Damit einher geht natürlich auch ein angepasstes Kunststoffkleid, das die Motorräder drei Zentimeter schmäler werden lässt, als noch im Vorjahr und somit die Ergonomie nachhaltig verändert.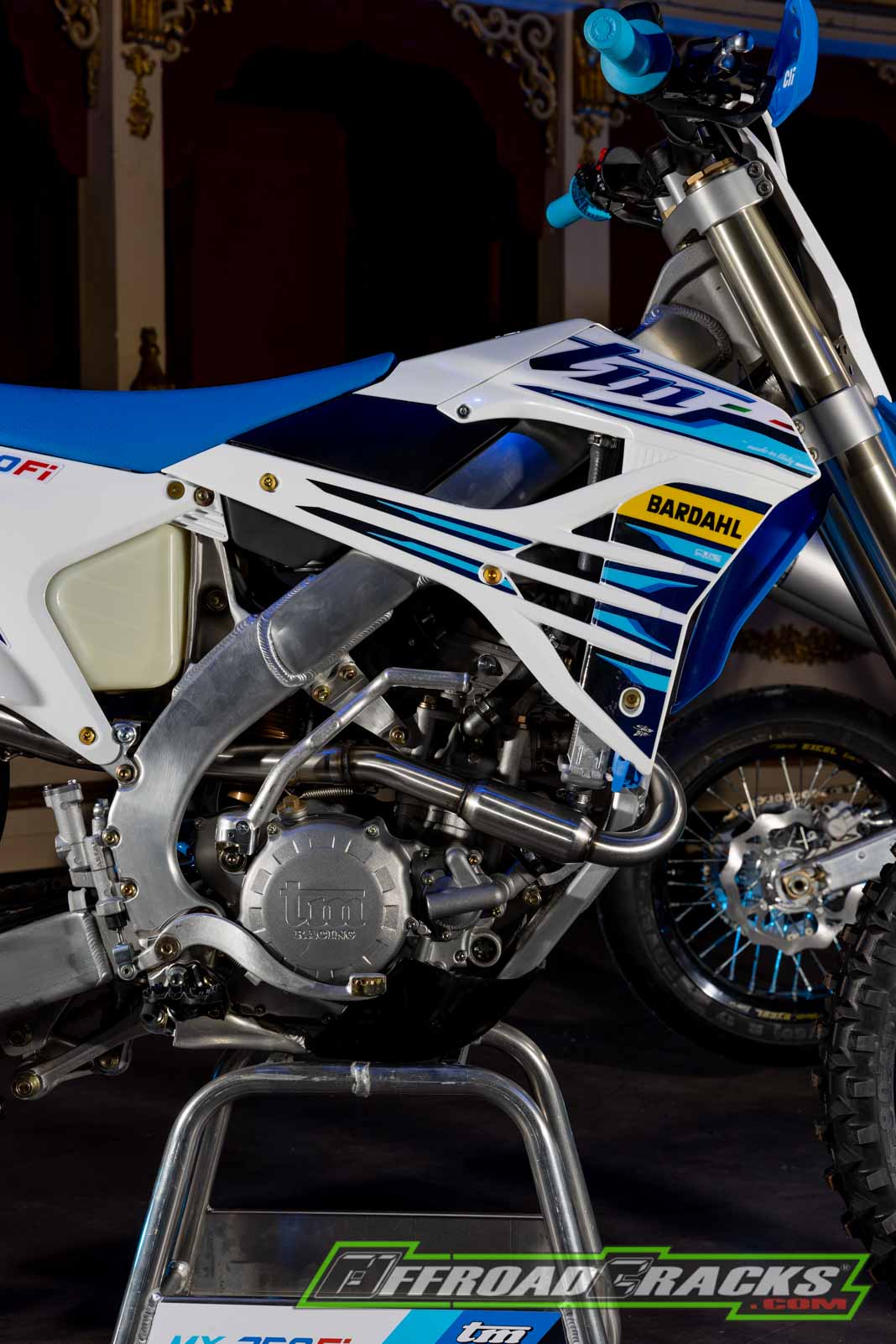 Bei den Zweitaktern kommen neue Pumpen für den Öltank zum Einsatz. Während man die Viertakter mit einem neuen Luftfiltereinlass bestückt. Dazu kommen modellübergreifend breitere Fußrasten, eine kleinere und kompaktere Sitzbank, ein neuer Kabelbaum sowie ein widerstandsfähiges geschmiedetes Bremspedal in neuem Design zum Einsatz. Neben einem weiterentwickelten Einspritzsystem ist auch der Elektrostarter state of the Art bis auf die 125er und 144er, die nach wie vor per Kickstart zum Leben erweckt werden. Weiter geht's mit einer neuen Aufnahme für die Hinterradbremse, einem komplett überarbeitetem Sechsgang-Getriebe, einem neuem Gabelbrücken-Versatz sowie optimierte Tankdeckel für Zwei- und Viertakter.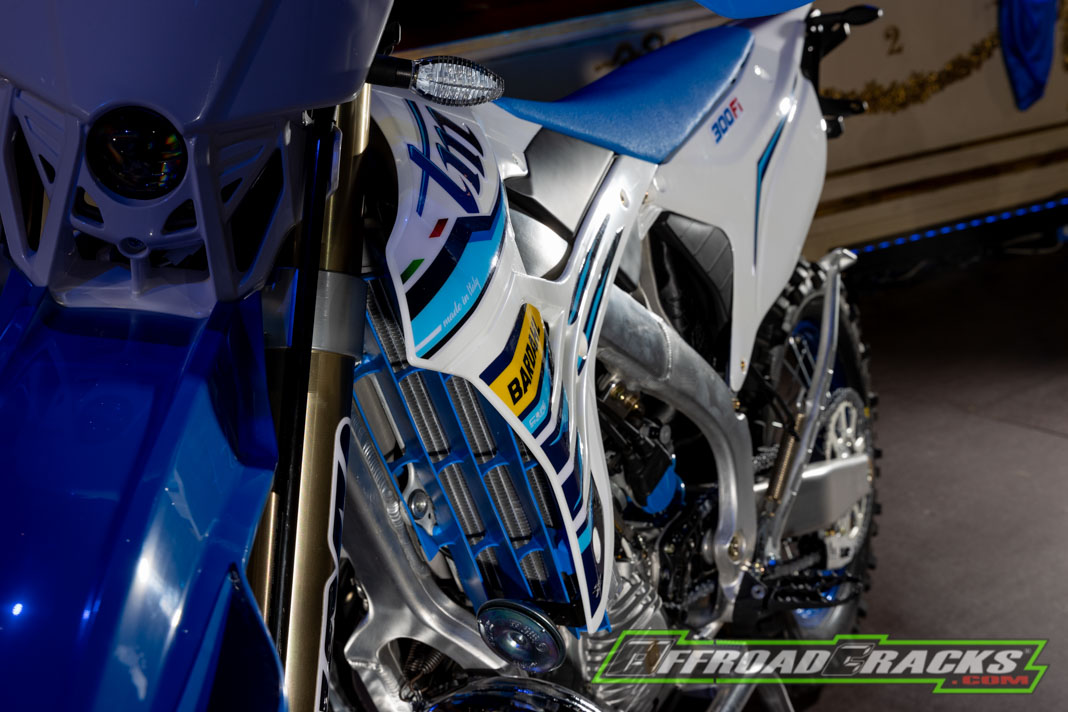 Auch beim LED-Rücklicht sowie dem Kennzeichenhalter wurde Hand angelegt, was auch auf die Auspuffanlagen aller Modelle zutrifft. Neben neuen Circuit-Griffen, und einer angepassten Grafik stattet man ab Hersteller alle Enduros mit Maxxis-Bereifung aus.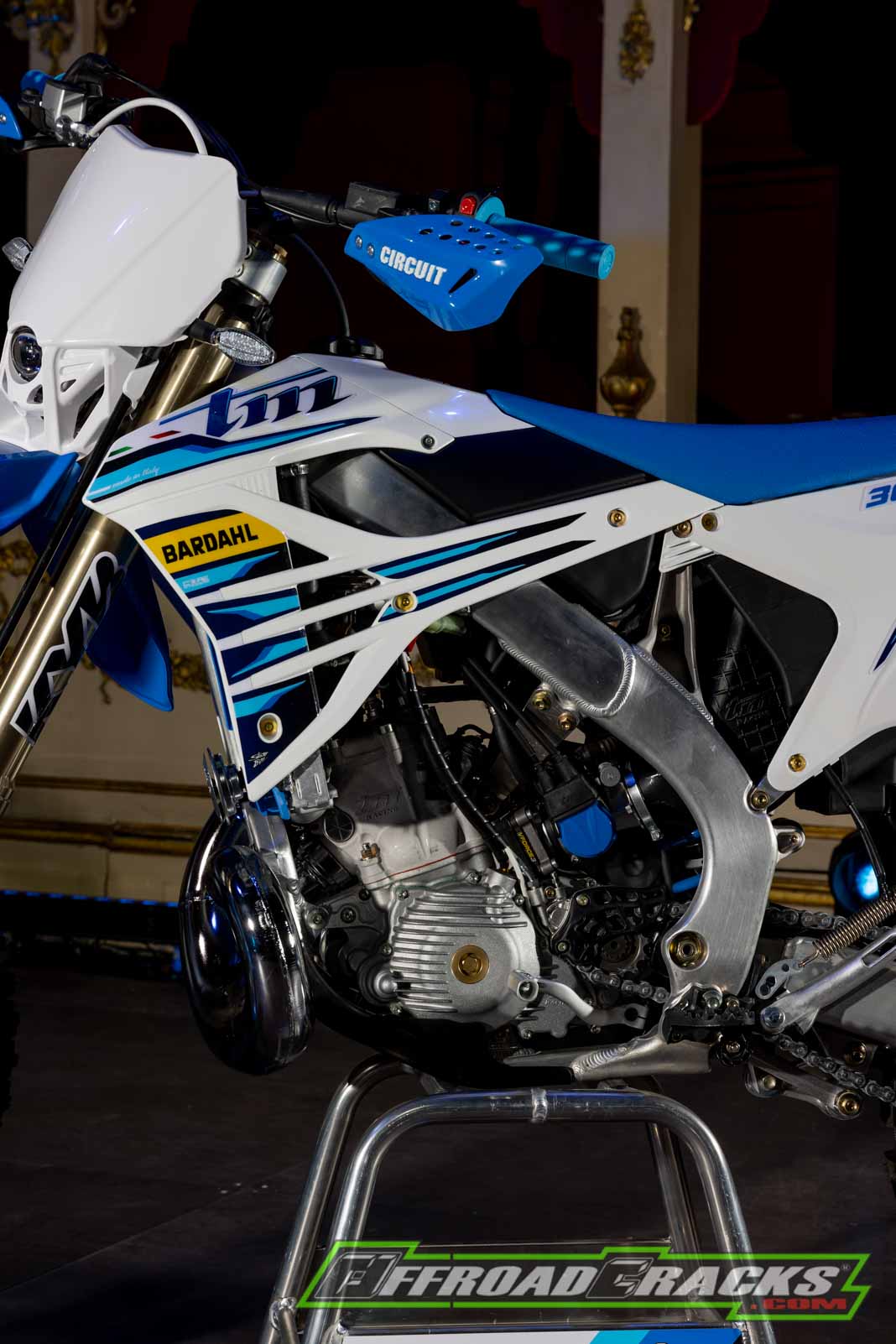 Leider wurde der Presse keine weiteren Details übermittelt, um etwas mehr in die Tiefe gehen zu können. Auch ist die Testmöglichkeit seit Jahren eher dürftig, so dass wir die Edel-Enduros als seltenes Gut in unserem Testfuhrpark bezeichnen müssen. Schaden, denn die TM Racing Sportenduros wie am Beispiel in den versierten Händen des Finnen Ero Remes, waren stets für Top-Leistungen in der Enduro-Weltmeisterschaft gut. Preislich hat es modellabhängig auch eine ordentliche Steigerung gegeben, die man erst einmal schlucken muss. Dafür bekommt man in optischer Hinsicht einen absoluten Hingucker mit Seltenheitswert.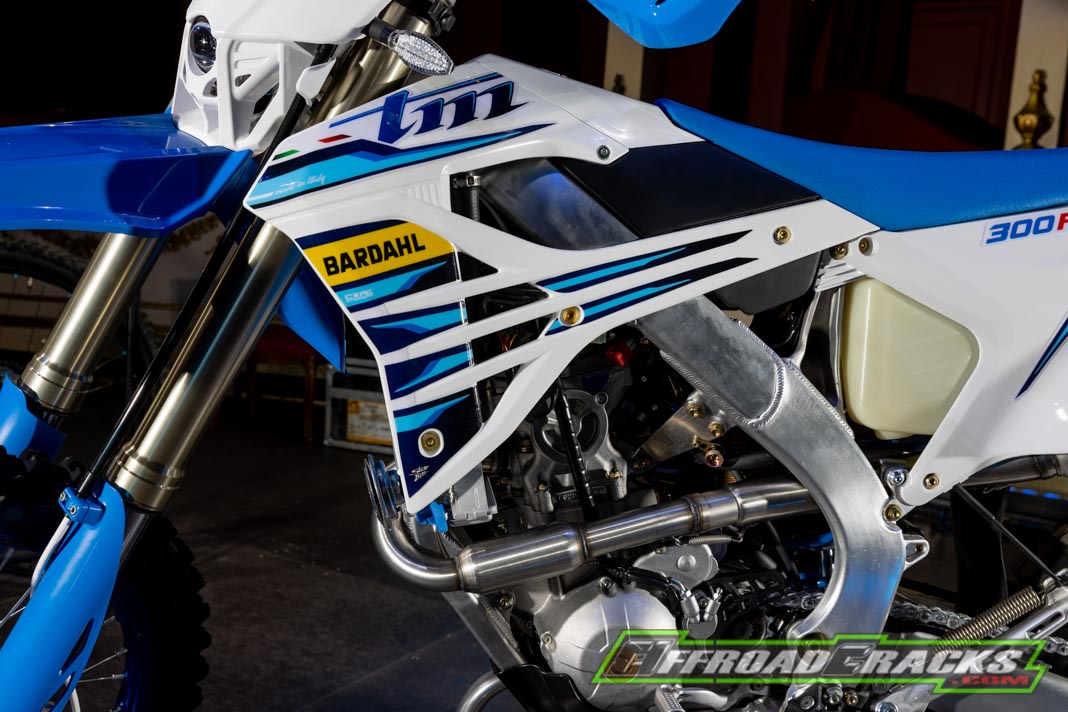 PREISE 2022 (Germany)
ENDURO
EN 125 2T Fi € 8.990,00
EN 144 2T Fi € 9.400,00
EN 250 2T Fi € 9.650,00
EN 300 2T Fi € 9.790,00
EN 250 4T Fi ES € 10.390
EN 300 4T Fi ES € 10.890
EN 450 4T Fi EN € 9.790,00
EN 530 4T Fi EN € 10.290 (Ohne Zulassung)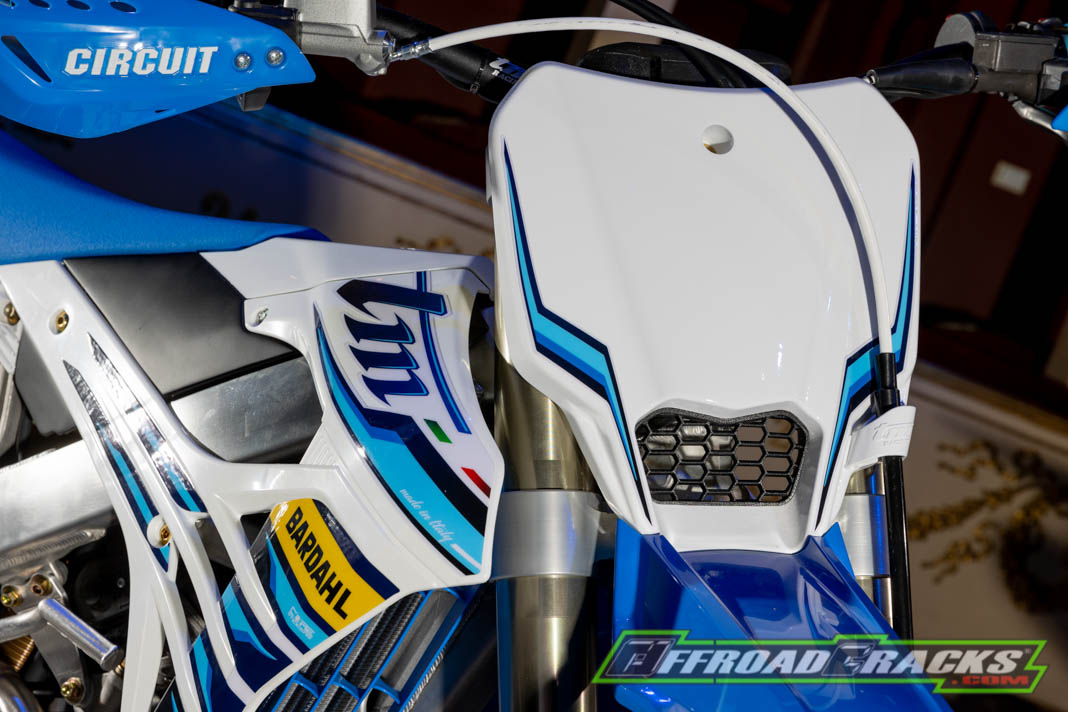 MOTOCROSS
MX125 € 8.490,00
MX 144 € 8.590,00
MX 250 € 8.990,00
MX 300 € 9.090,00
MX 250Fi € 10.150,00 (Mehr Leistung für 2022)
MX 300Fi € 10.150,00
MX 450Fi € 9.490,00 (Neuer motor für 2022)
MX 530Fi € 9.890,00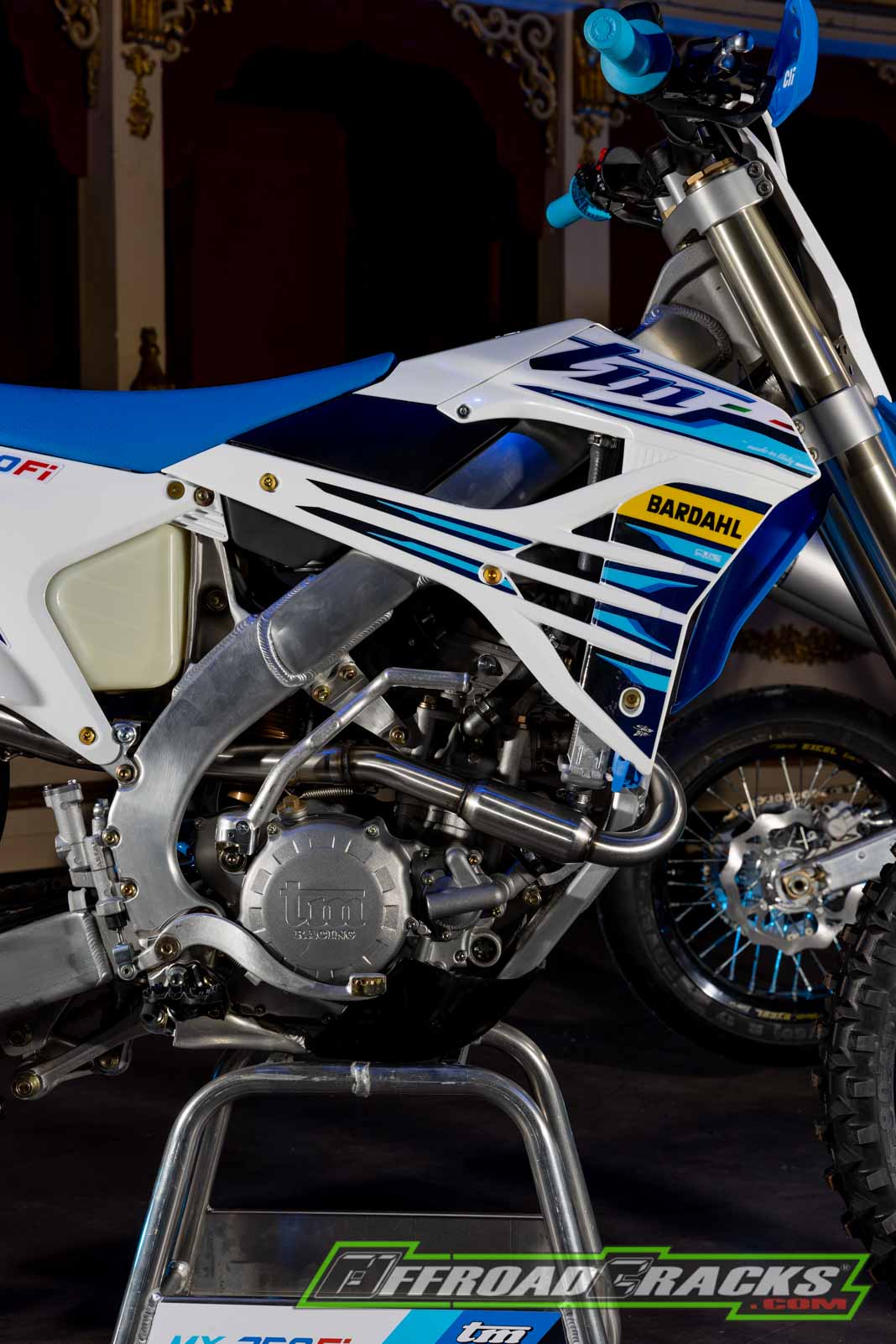 ---

MY22_News_ENG_optimize