Die lang erwartete 125 SE FACTORY EDITION ist endlich verfügbar. Lange hat man darauf warten müssen nachdem bereits die Standard 125er (Racing) als die Stärkste in der E1-Klasse schon überzeugt hat. Getreu allen Modellen der Sherco Factory-Produktreihe erhält man auch bei ihr eine hervorragende Auswahl an aufeinander nahezu perfekt abgestimmten Komponenten, wie unsere umfangreichen Tests der 2020 Factory-Modelle bereits bewiesen haben – LINK. Mit der Factory-Edition kann es sofort zum ernsthaften Racing gehen und es sind nur minimalste individuelle Abstimmungen vorzunehmen.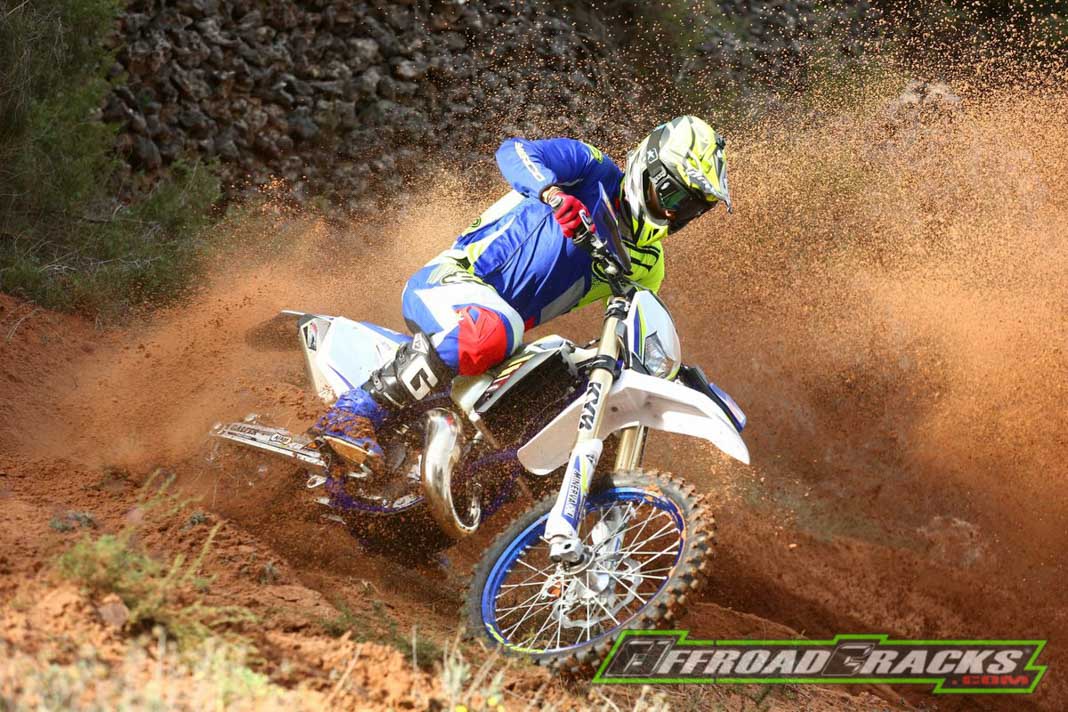 SPEZIALITÄTEN der SE 125 Factory Edition 2020
48er Kayaba Closed Cartridge Upsidedown-Gabel mit 300mm Federweg
Kayaba-Dämpfer
Shido-Lithium-Ionen-Batterie
Blaue Rahmenprotektoren
Sherco Factory Schalldämpfer (leichter und effizienter)
Neuer Tankverschlussdeckel für einfacheren Zugang
Tank mit 1,5 Liter Reserve
8 Millimeter starker AXP-Kunststoff-Teflon-Motorschutz
Blaue Excel-Felgen
Galfer Bremsscheiben vorn und hinten
AFAM Kettenrad – verstärkte Ausführung
2020er Dekor mit InMold-Technologie
Magnesiumfarbene Kupplungs- und Zündungsdeckel
Verbesserte HARD-Zündkurve für mehr Leistung und höhere Drehzahlen
Magnesiumfarbener Zylinderkopf
Neues Kolbenprofil für eine erhöhte Leistung und Lebensdauer
Neu gestaltete Membran-Einheit für mehr Effizienz und wasserbeständiger
usw.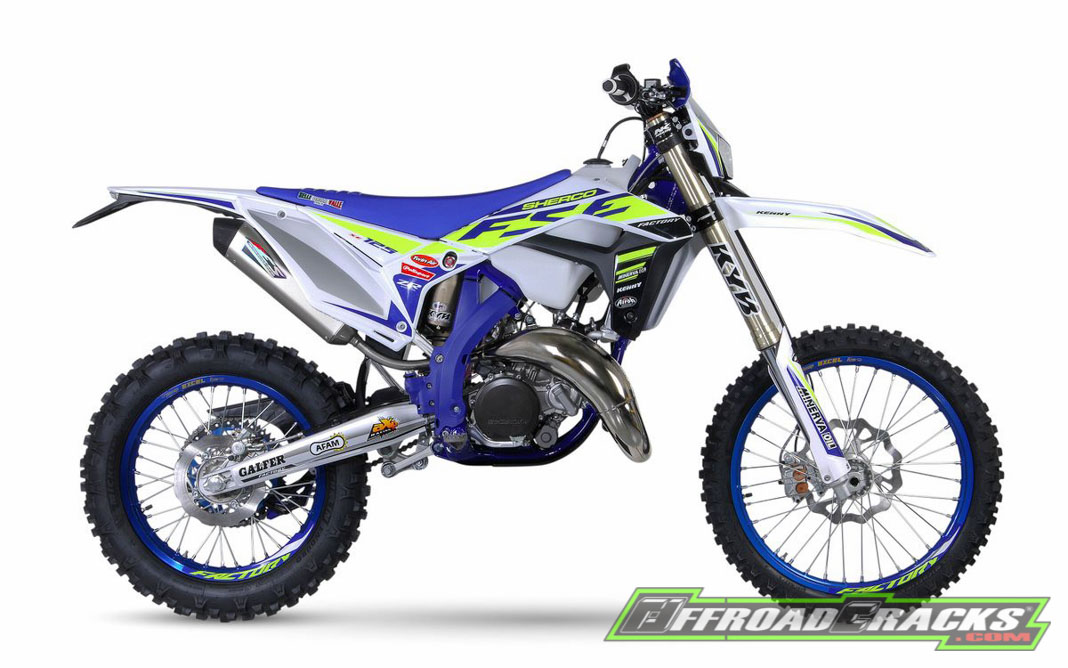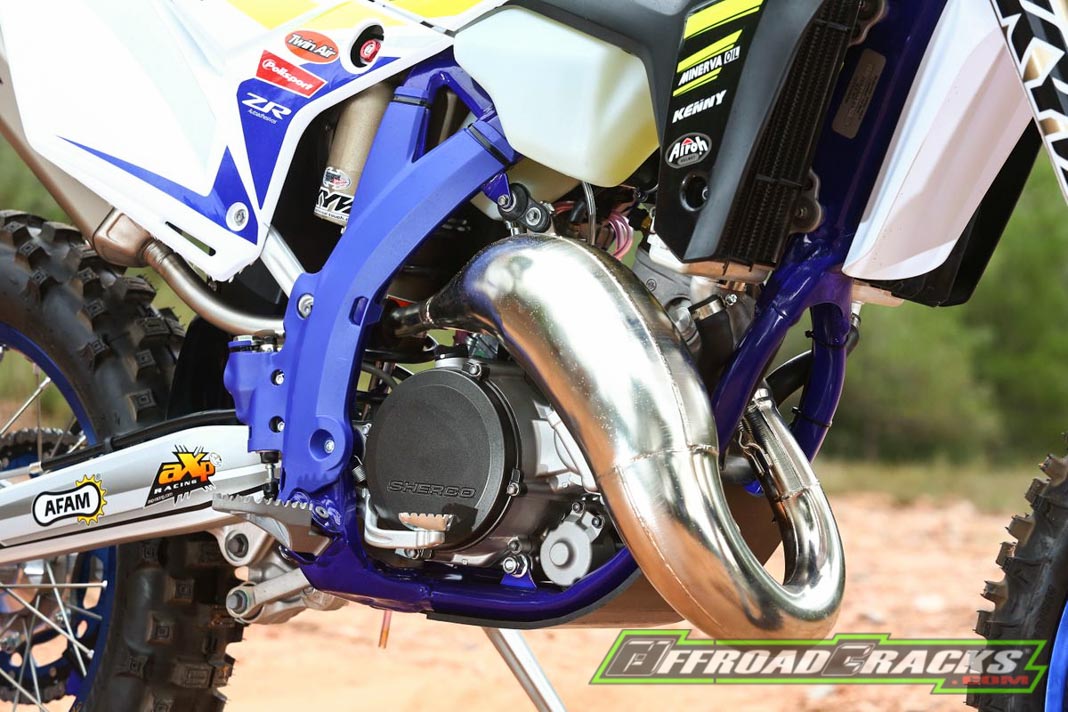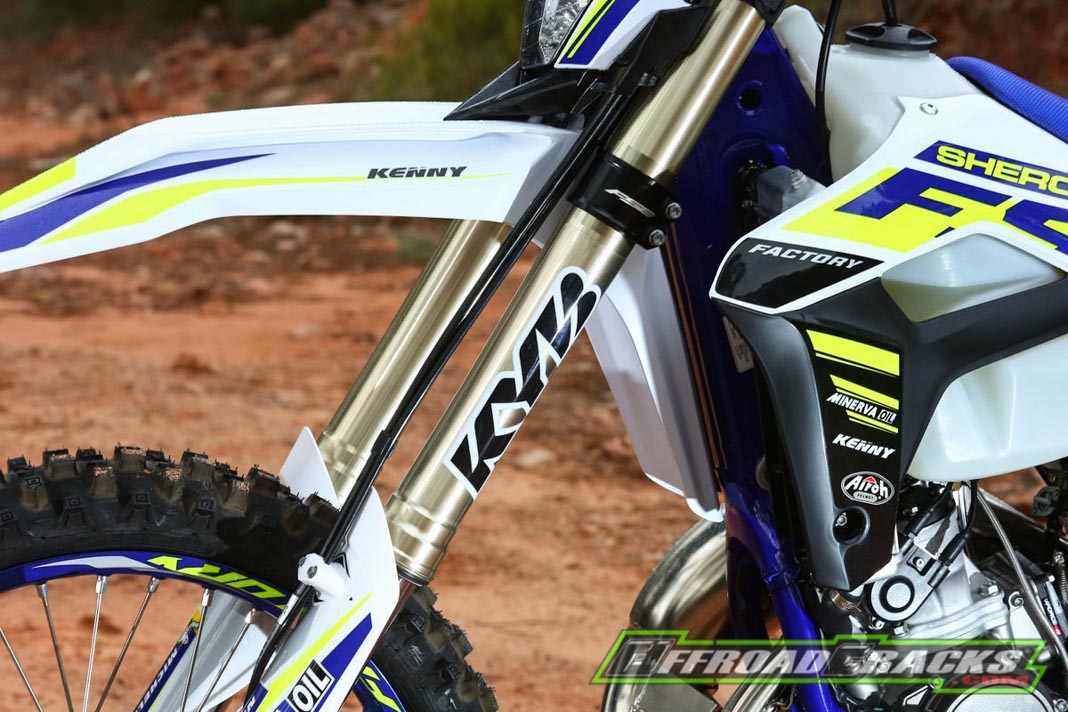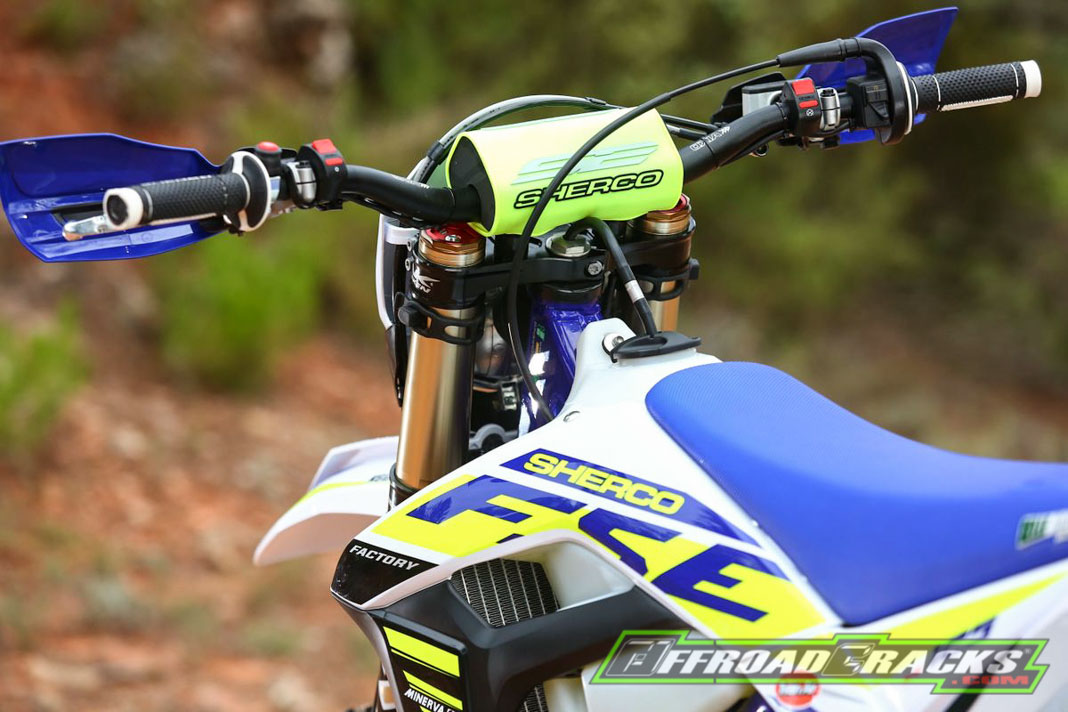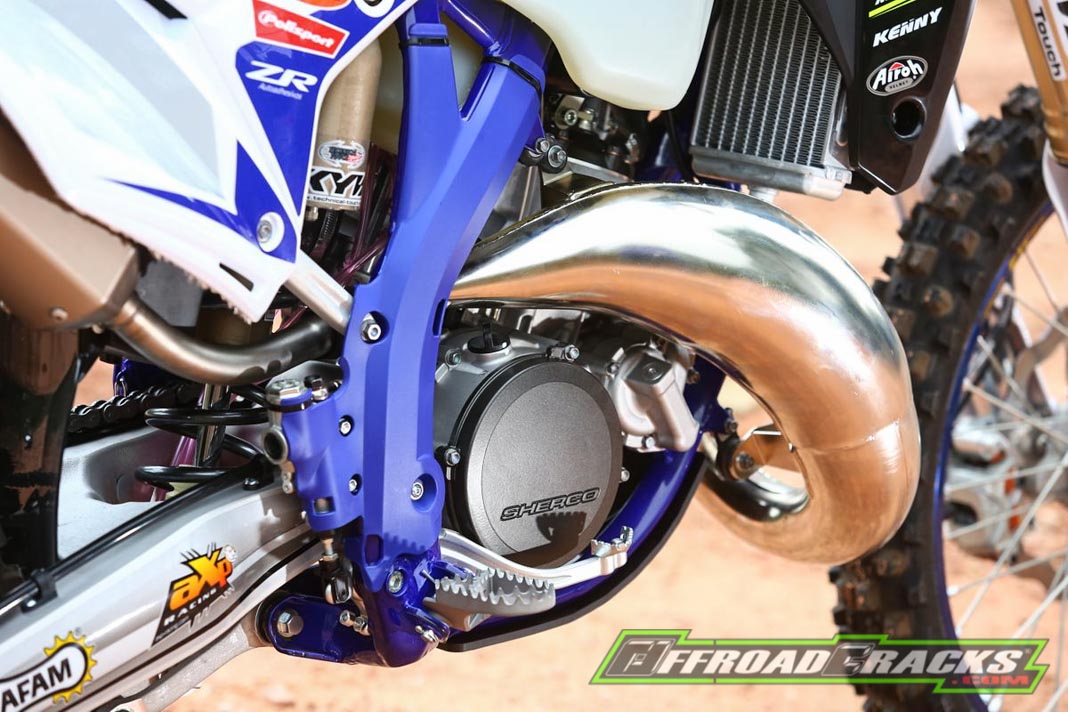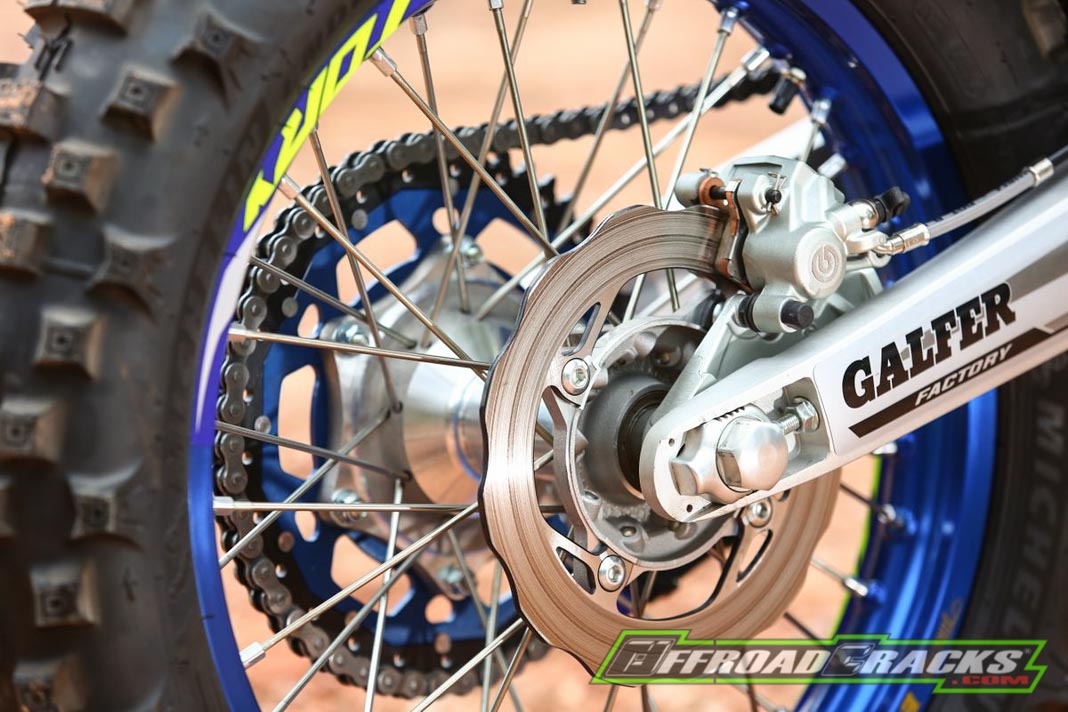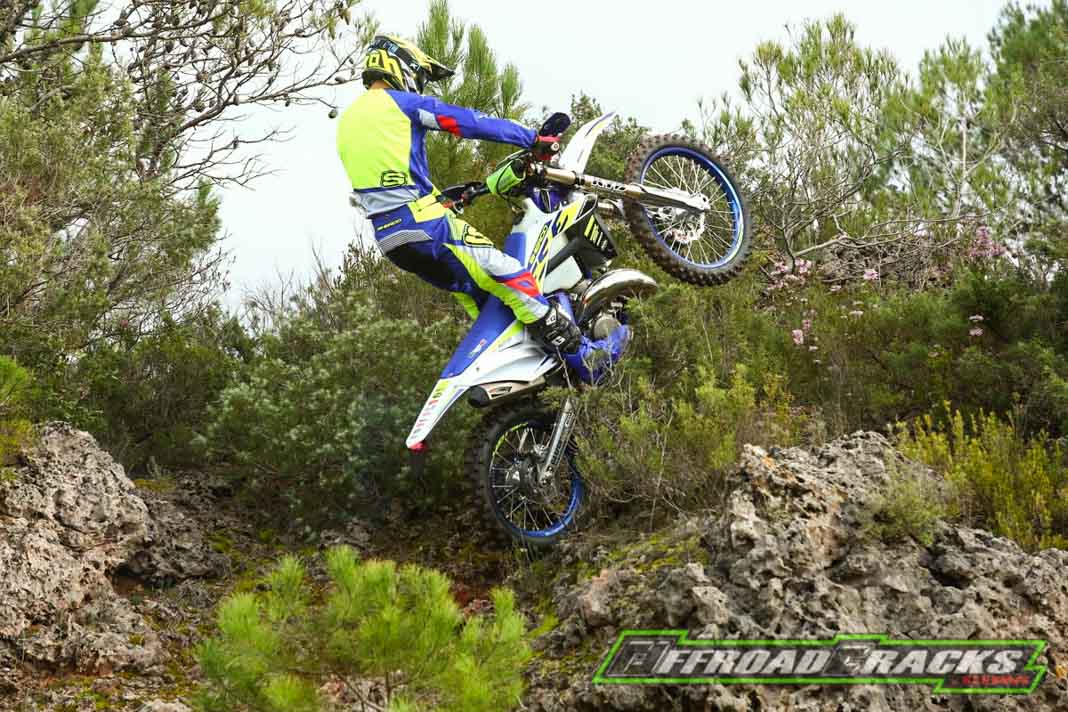 Der Preis ist noch offen, wird aber wie üblich nachgereicht, sobald bekannt.
---

The long awaited 125 SE FACTORY EDITION has finally arrived at your local dealer. True to all the models in the Sherco Factory range, it provides you with the very best components! Grasp the handlebars, a maximum amount of fun is there for you. You won't want to let go!
New Features
Front / Rear suspensions: K.Y.B with closed cartridges, specific spring settings, 48mmØ, 300mm stroke
SHIDO lithium ion battery
Blue frame protectors
Sherco Factory silencer: lighter and more efficient
Fuel tap with simplified access and 1.5L reserve capacity
AXP skid plate: 8mm thick extra strong teflon material, weld
Blue Excel rims
Galfer front brake disc
AFAM stronger rear sprocket
2020 Factory Graphics Kit: with in mold Technology
Manganese color clutch cover
Manganese color ignition housing
Manganese color cylinder head
Improved ignition Map HARD: more power and increased RPM range
The piston profile has evolved, and it is made of a new material for improved life and better performance
Redesigned reed valve box: more efficient and more water-resistant
We have right now no price information, but we will publicate it as soon as known.
Quelle / Source: Sherco