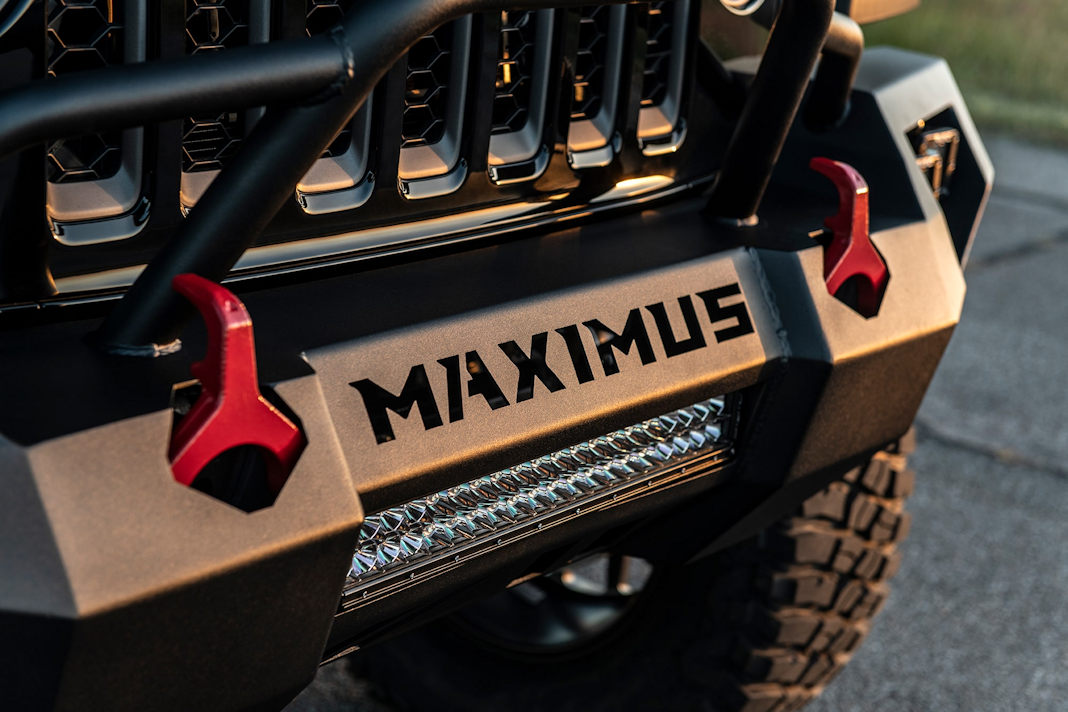 Hennessey Performance Engineering (HPE) lässt mal wieder ordentlich die Hosen runter um mächtig Eindruck zu machen. Man nehme einen Jeep Gladiator, verplanzt darin einen Hellcat-Motor und pumpt diesen auf satte 1000 PS auf und fertig ist der HENNESSEY MAXIMUS JEEP.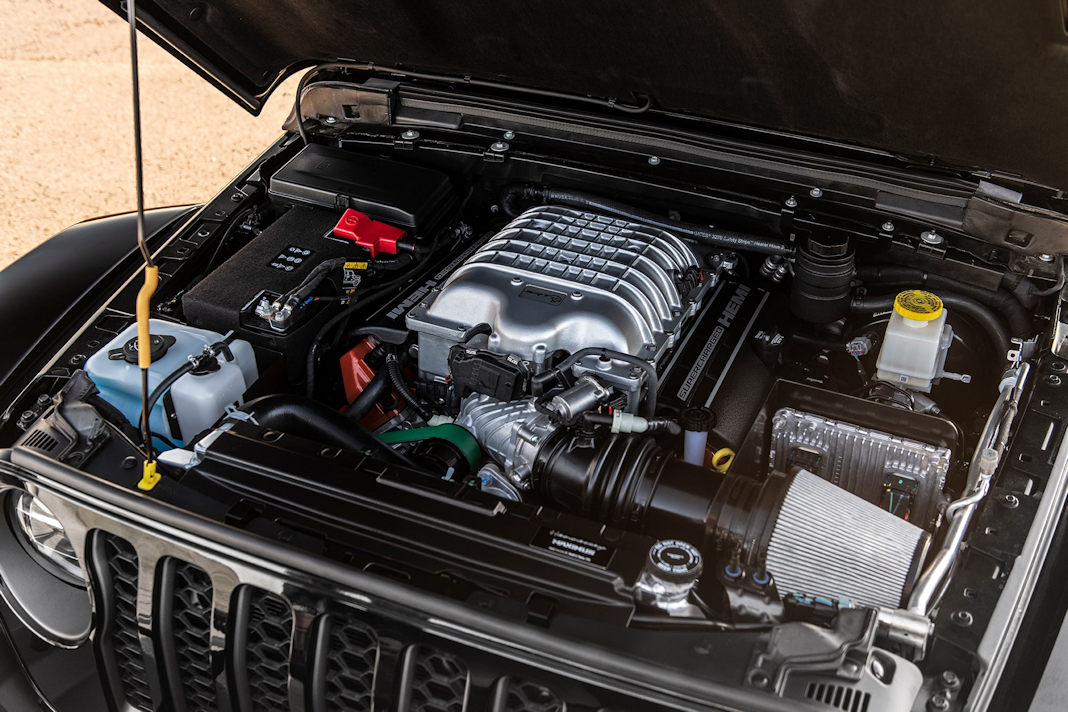 Ganz so einfach ist es dann doch nicht, aber der Gründer von HPE John Hennessey wollte den ultimativen Gladiator entwerfen und bezeichnet ihn als "Badassery on 4-wheels" der in 3.9 Sekunden die 100km/h-Marke durchschlägt. Vorgestellt wird das Leistungsmonster auf der SEMA in Las Vegas.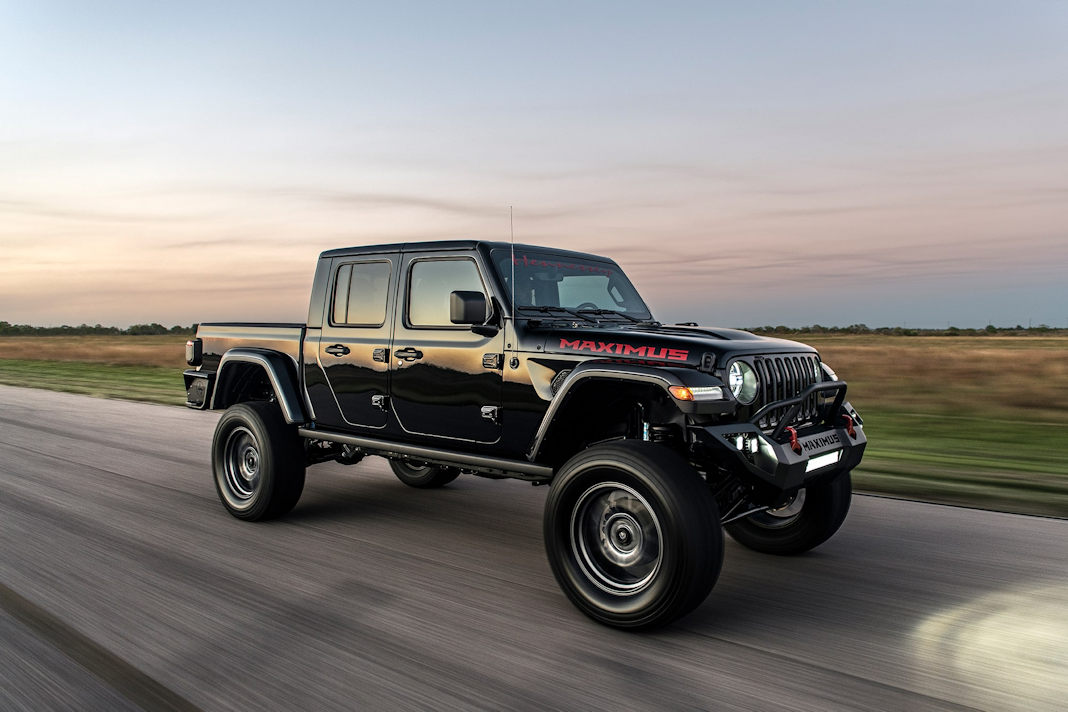 Hier die technischen Besonderheiten des auf 24 Einheiten limitierten Power-Offroaders für satte 225.000 US-Dollar.
Basis: Jeep Gladiator 2020
6.2L Supercharged Hellcat V8-Motor
8-Gang-Automatic
HEP1000 Enginge Upgrade mit

1000 PS und 1264 Nm

0-100km/h: 3.9 Sekunden
Änderung an: ECU, Kabelbaum, Kühler und Kraftstoff-System
Edelstahl-Auspuffanlage
MAXIMUS Front- und Heckstoßstange mit LED-Scheinwerfern
Heavy-Duty Offroad Achsen
Vorn/Hinten:

Dana 60 Differentiale

(4.88 Übersetzungsverhältnis)
Heavy-Duty Antriebswellen
Hennessey 8-Loch Alu-Felgen
KING Offroad Fahrwerk mit 15 cm Höherlegung
BFGoodrich-Bereifung
Ausfahrbare Trittbretter
Volle Lederausstattung mit Spezial-Sitzen
3 Jahre oder 57.600 km Garantie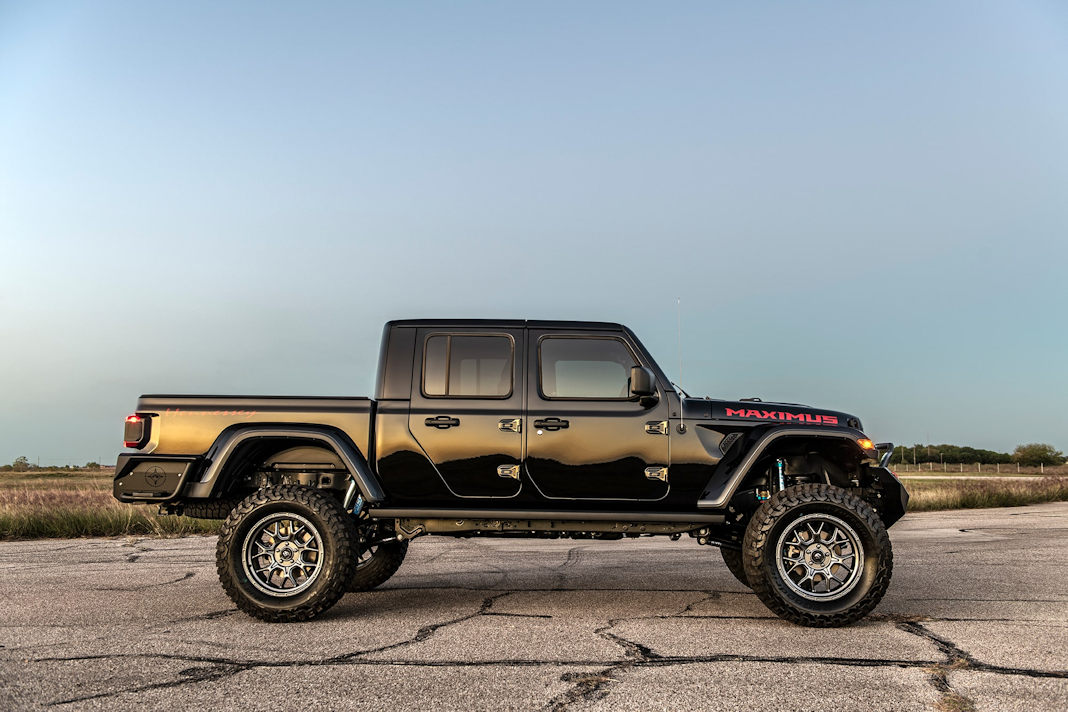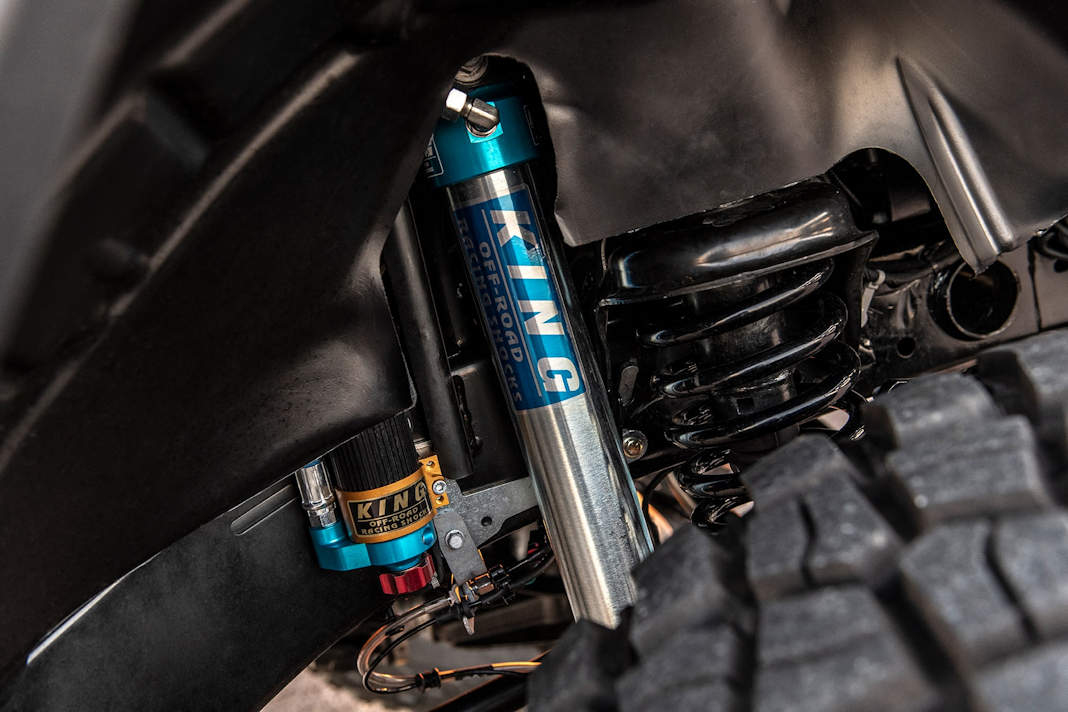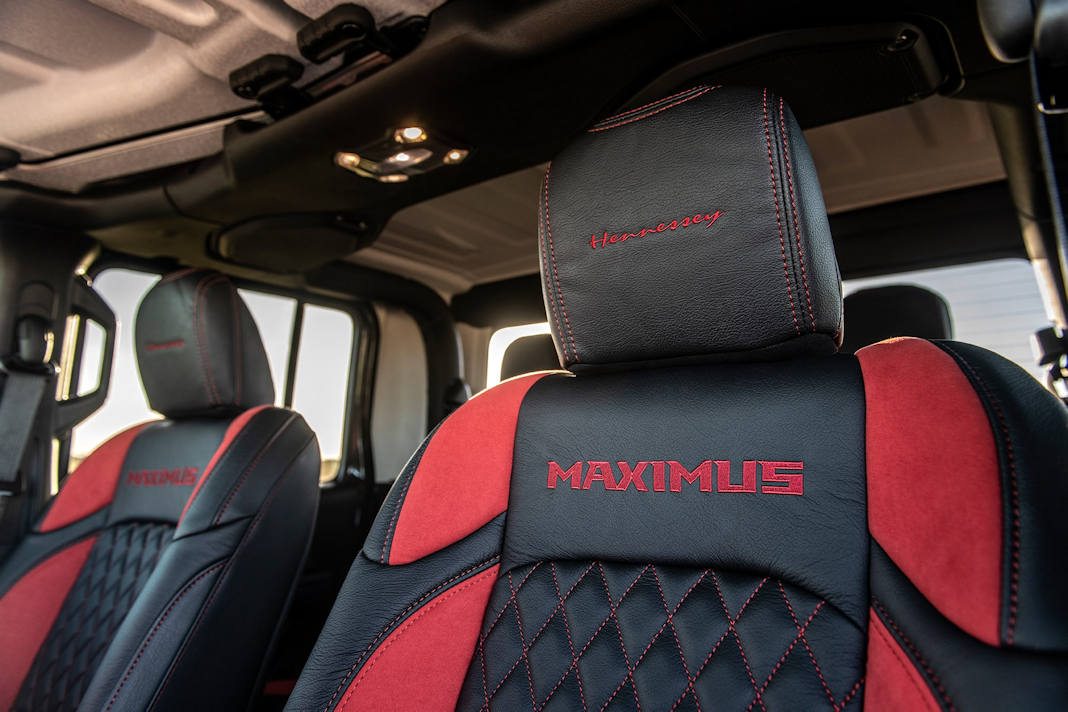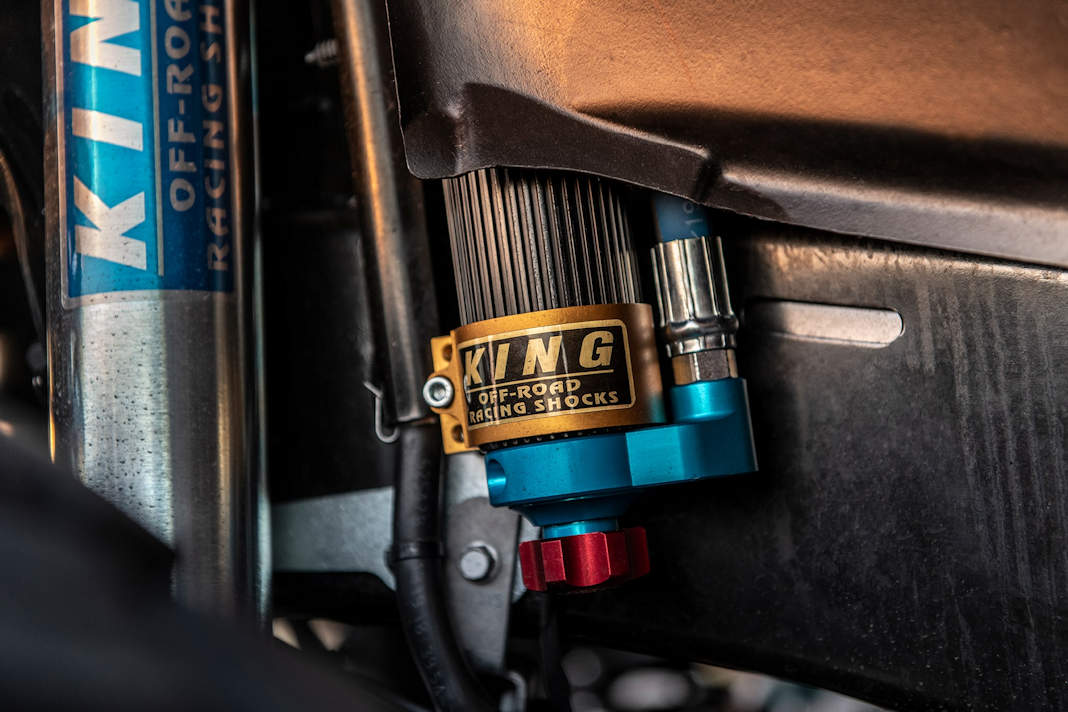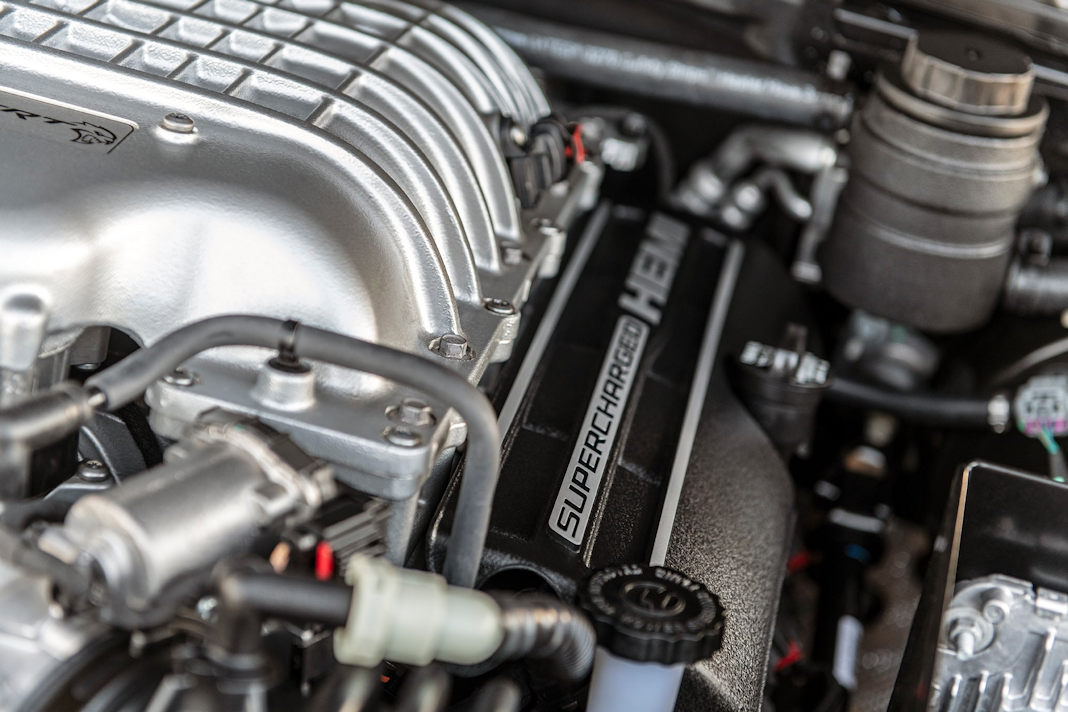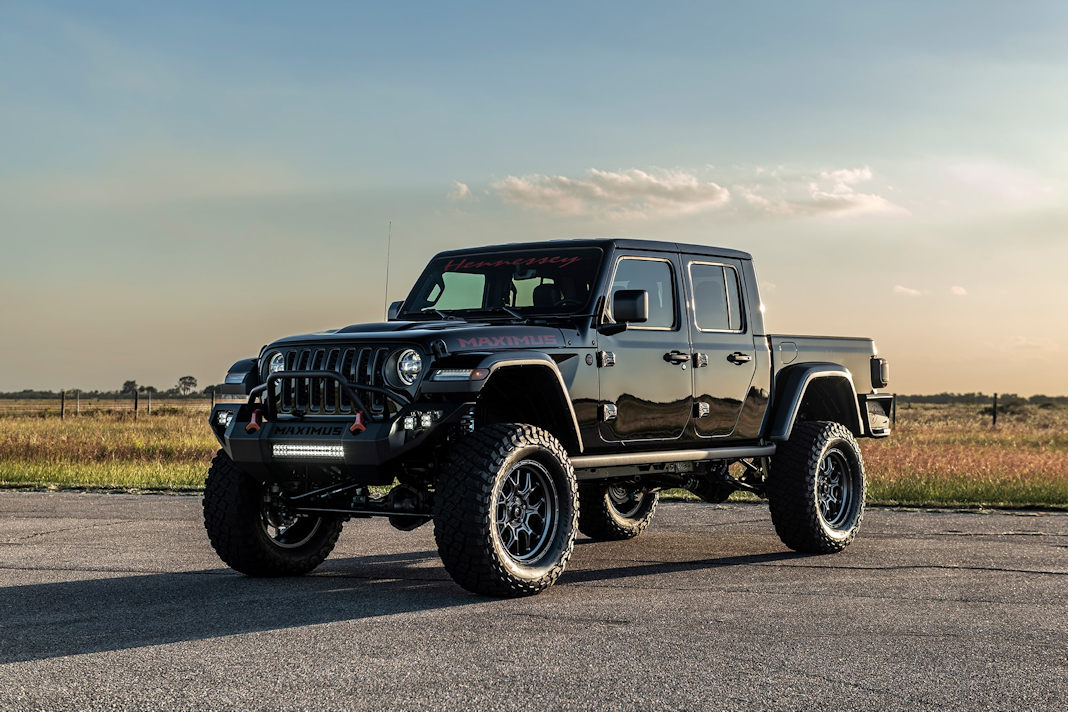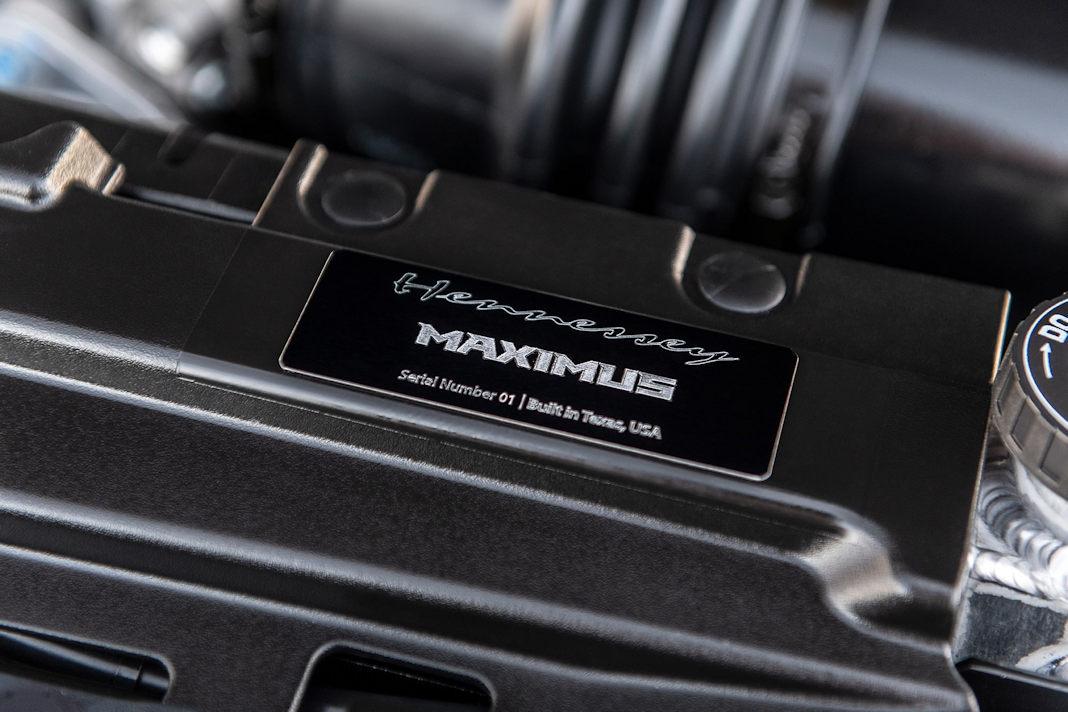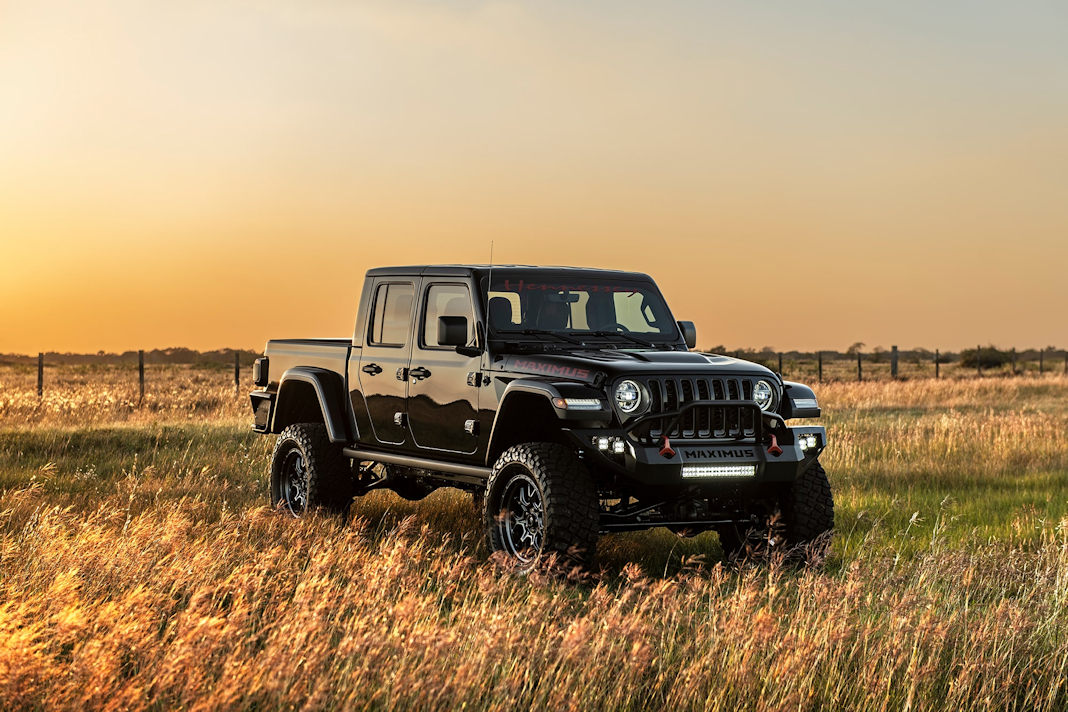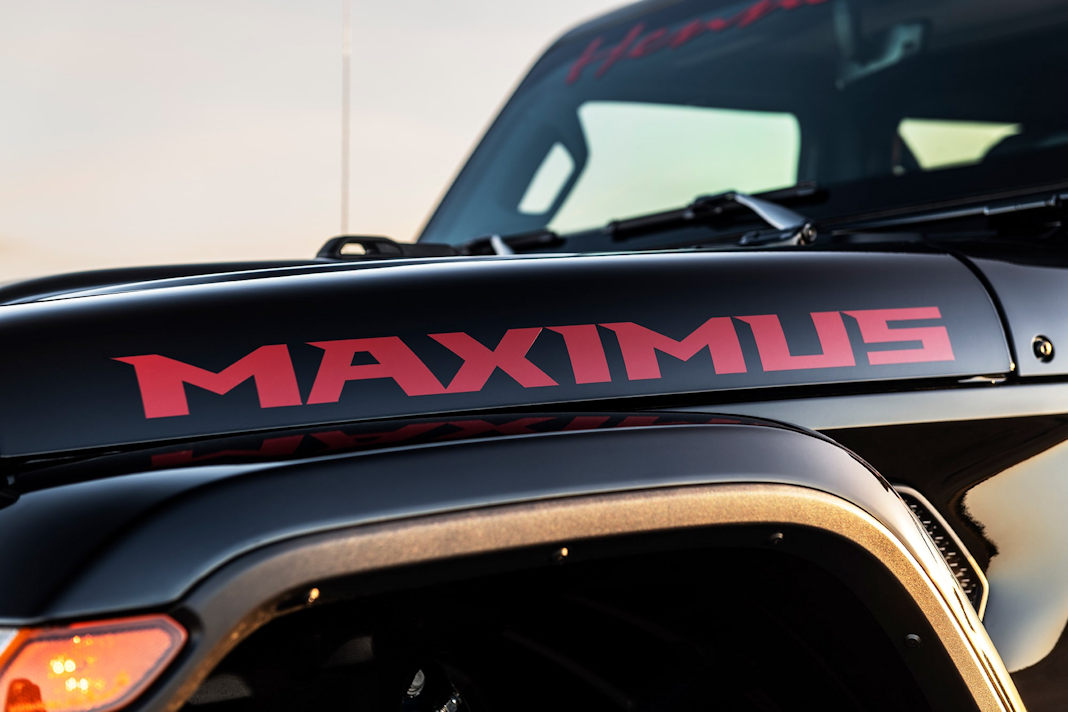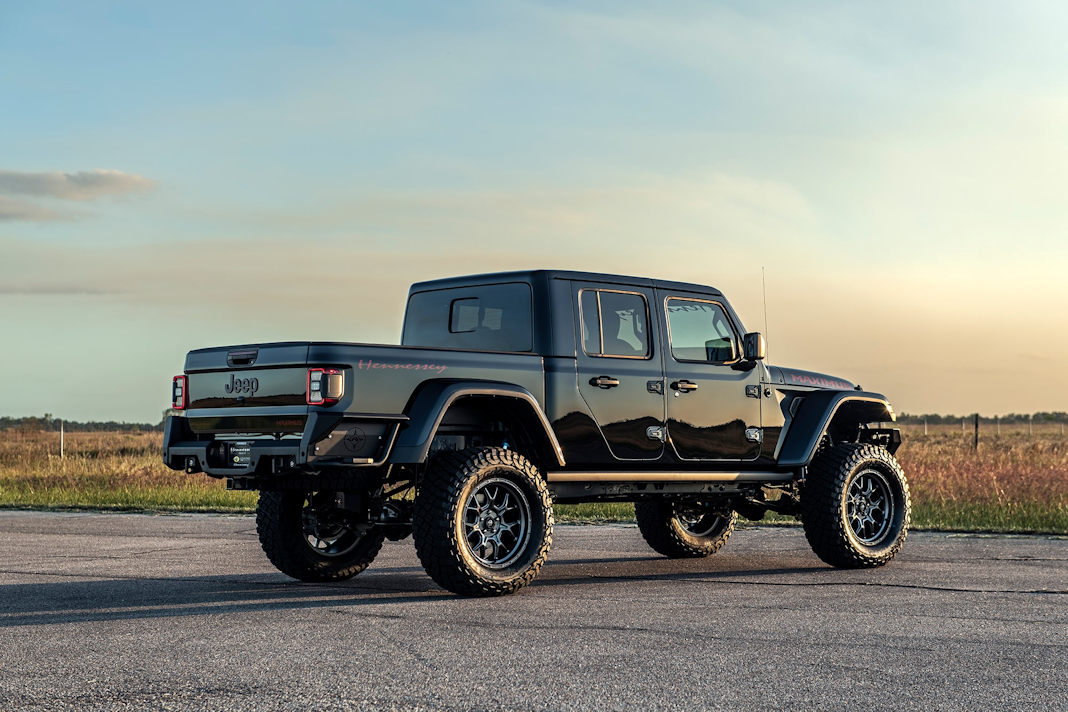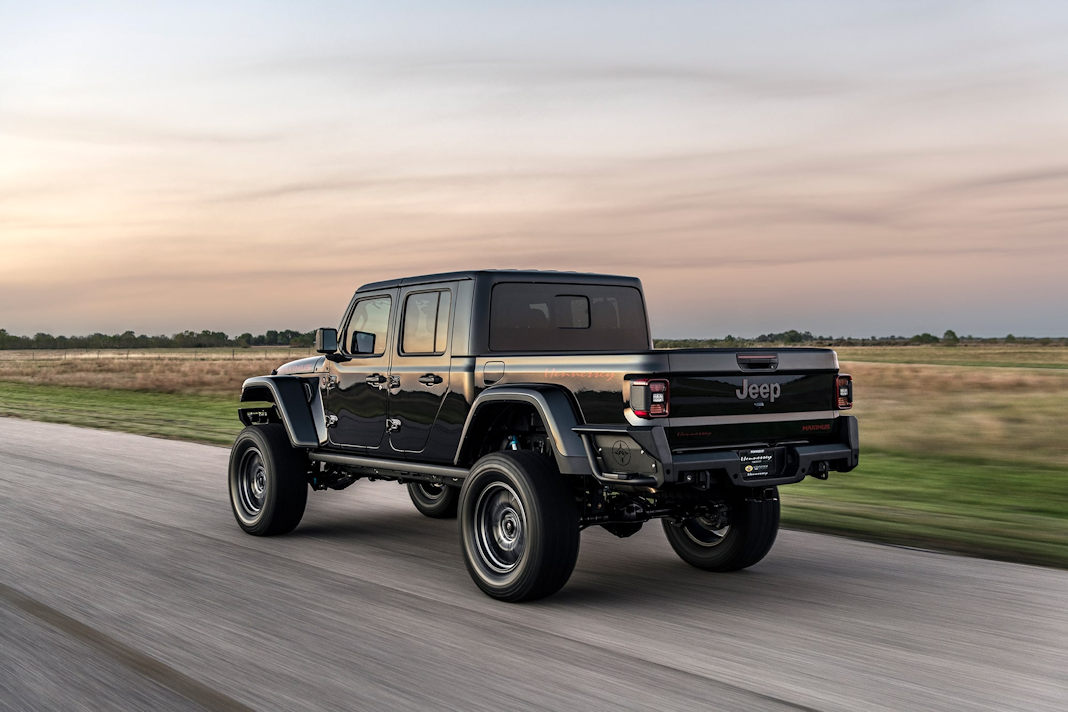 HINWEIS: Das Video ist noch deaktiviert, damit keine unerwünschte Datenübertragung zu Youtube stattfindet. Zur Aktivierung bitte auf das Vorschaubild/Video-Link klicken. Damit werden Daten übermittelt, zu deren Art, Umfang und Verwendungszweck wir keineAuskünfte geben können. NOTE: The video is still deactivated so that no unwanted data transfer to YouTube takes place. To activate, please click on the preview image / video link. This transmits data about the type, extent and purpose of which we cannot provide any information.
---
HINWEIS: Mit Anklicken des Videos stellen sie automatisch eine Verbindung zu Youtube/Google her, was einen ungewünschten personenbezogenen Datenaustausch mit sich bringen kann. Weitere Infos unter: www.google.de/privacy
---

Hennessey Performance Engineering (HPE) has created the ultimate Jeep Gladiator: MAXIMUS. The Texas tuning powerhouse has taken the new Jeep Gladiator truck and installed the 6.2L supercharged V8 Hellcat engine and turned the power up to 11. Hennessey will unveil the company's first production MAXIMUS, powered by PENNZOIL at the SEMA.

"We wanted to create the ultimate Jeep Gladiator," said company founder and chief horsepower evangelist, John Hennessey. "MAXIMUS 1000 – the name says exactly what it is: Badassery on 4-wheels. We are excited to unveil our first production MAXIMUS with the Shell Pennzoil team at the SEMA Show in Las Vegas."
2020 Hennessey MAXIMUS 1000 Specifications:
New 2020 Jeep Gladiator Truck
6.2L Supercharged Hellcat V8 Engine
8-speed Automatic Transmission
HPE1000 Engine upgrade with 1000 HP & 933 lb-ft of Torque
0-60 mph: 3.9 seconds
ECU, Wiring Harnesses, Radiator, Fuel System
Stainless Steel Exhaust System
MAXIMUS Front & Rear Bumpers with LED Lights
Heavy-duty Off-Road Axles
Dana 60 Front & Rear Differentials (4.88 gear ratio)
Heavy-duty Front & Rear Driveshafts
Hennessey Aluminum Wheels with 8-Lug Bolt Pattern
KING Off-Road Suspension System with 6-inch lift
BFG Off-Road Tires
Drop-down running boards
Upgraded Leather Interior with Hennessey & MAXIMUS Embroidered Seats
HENNESSEY & MAXIMUS exterior branding
Limited edition 1 of 24 serial numbered interior and engine bay plaques
3 Year / 36,000 Mile Warranty
Production is very exclusive and limited to just 24 units.  The complete cost for the MAXIMUS 1000 is $225,000 US Dollars, which includes a new 2020 Jeep Gladiator truck.  MAXIMUS can be ordered directly from Hennessey or through authorized Jeep dealers throughout the USA.
"Our clients want exclusive, extreme vehicles that deliver a fun and an exciting driving experience both on and off-road," said Hennessey.  "Our MAXIMUS JEEP with 1000 HP is pure ridiculousness on 4-wheels.  What other vehicle can climb to the top of Aspen Mountain with a KTM dirt bike in the back in the morning and then run 0-60 mph in 3.9 seconds at the dragstrip later the same day?"
Quelle / Source: HPE