ROOF OF AFRICA: Die Mutter aller Hard-Enduro-Rennen geht in die 52. Ausgabe. Und das bereits Anfang Dezember vom 04. bis zum 07.12.2019. Endlich wieder zurück ist das legendäre Rennen "Round the Houses" in den Straßen von Maseru, das am ersten Fahrtag abgehalten wird. Dort geben die Fahrer alles und dürften wohl zahlreiche Hochgeschwindigkeitsrekorde mit Stollenreifen auf einer geteerten Straße aufstellen.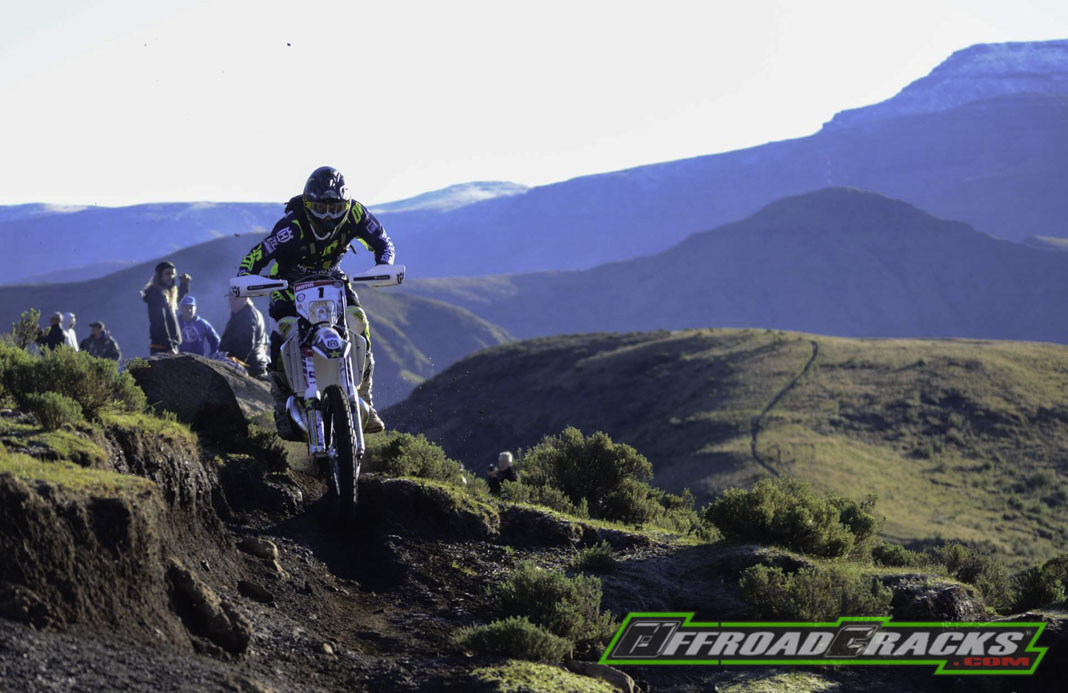 Anschließend folgt ein Endurocross-Rennen für die Gold-Class-Teilnehmer und ein gezeitetes Rennen in Thaba Bosiu für die Silver- und Bronze-Kategorie. Die dort eingefahrenen Plätze ergeben dann auch die Startreihenfolge für den Folgetag.
TIME TRIAL – Streckenverlauf / Track Map
Time-Trial

Wieder am Start ist Graham Jarvis, der 2018 eine Pause einlegte und wohl der härteste Gegner des Lokalmatadors und Titelverteidigers Wade Young auf seiner Factory Sherco sein wird. Ebenso am Start ist der Drittplatzierte aus 2018 Kyle Flanagan, der dreimalige Roof of Africa Sieger Chris Birch sowie Hardenduro-Amazone Kirsten Landmann, die nach einem 25. Platz 2018 nun weiter nach vorn fahren möchte.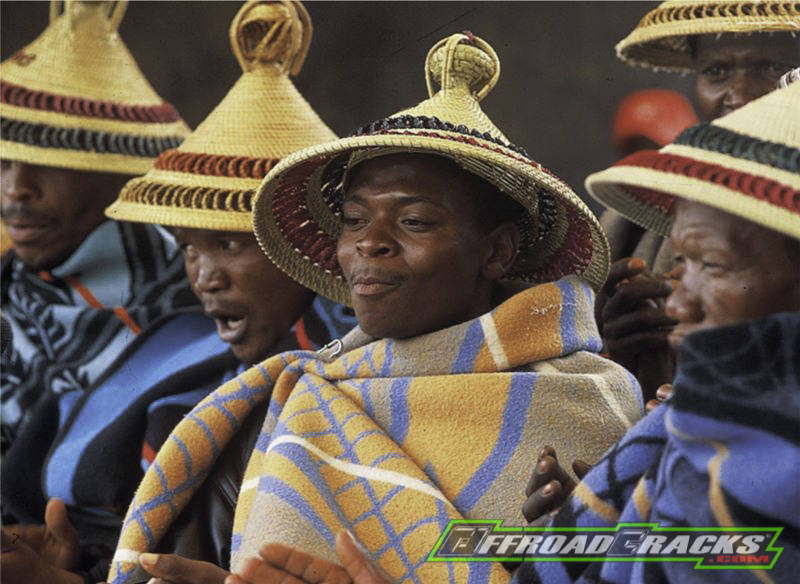 1. Fahrtag / Day 1 – Streckenverlauf / Track Map
friday

Roof of Africa ist berüchtigt für seine atemberaubende Landschaft in den Bergen von Lesotho. Der zweite Fahrtag bringt die Fahrer auf über 170 Kilometer Strecke tief in die Mountain Kingdom. Die Fahrer der Goldklasse starten um 6 Uhr morgens und eine Stunde später sind die Silber- und Bronzeklasse an der Reihe.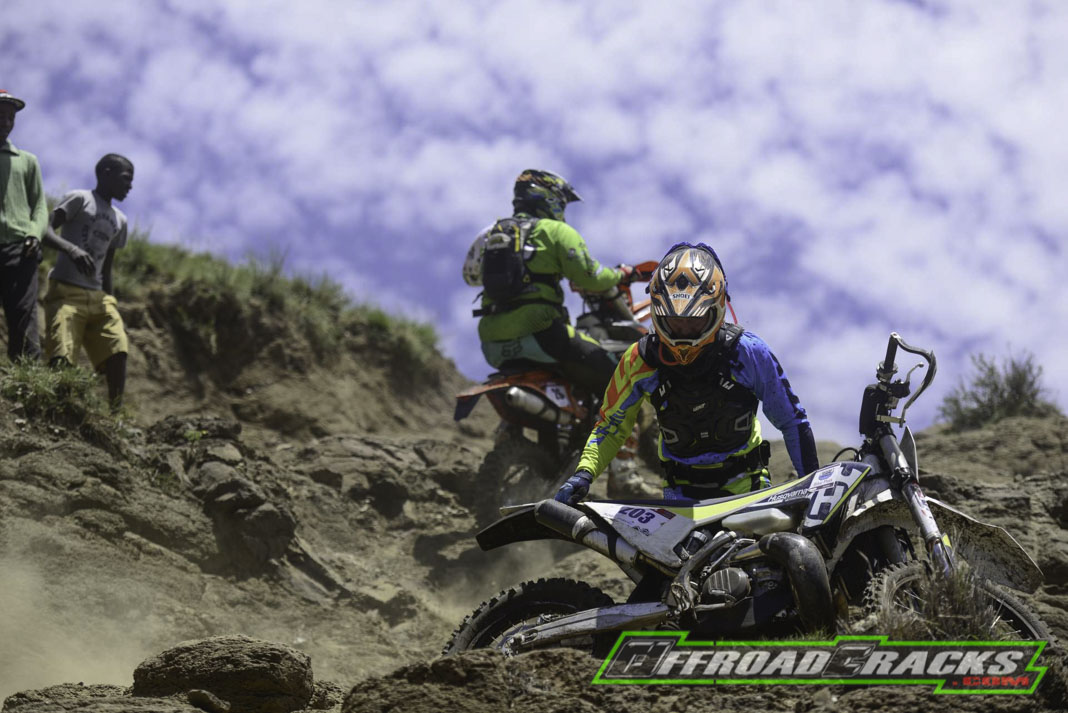 2. Fahrtag / Day 2 – Streckenverlauf / Track Map
Saturday

Am letzten Tag – der 3. Fahrtag – werden alle Klassen wieder in Thaba Bosiu am Start stehen, um weitere 100 bis 170 Kilometer zurückzulegen. Jeder Fahrer, der die Strecke innerhalb der vorgegebenen Zeit absolviert, erhält bei der Siegerehrung eine Finisher-Medaille.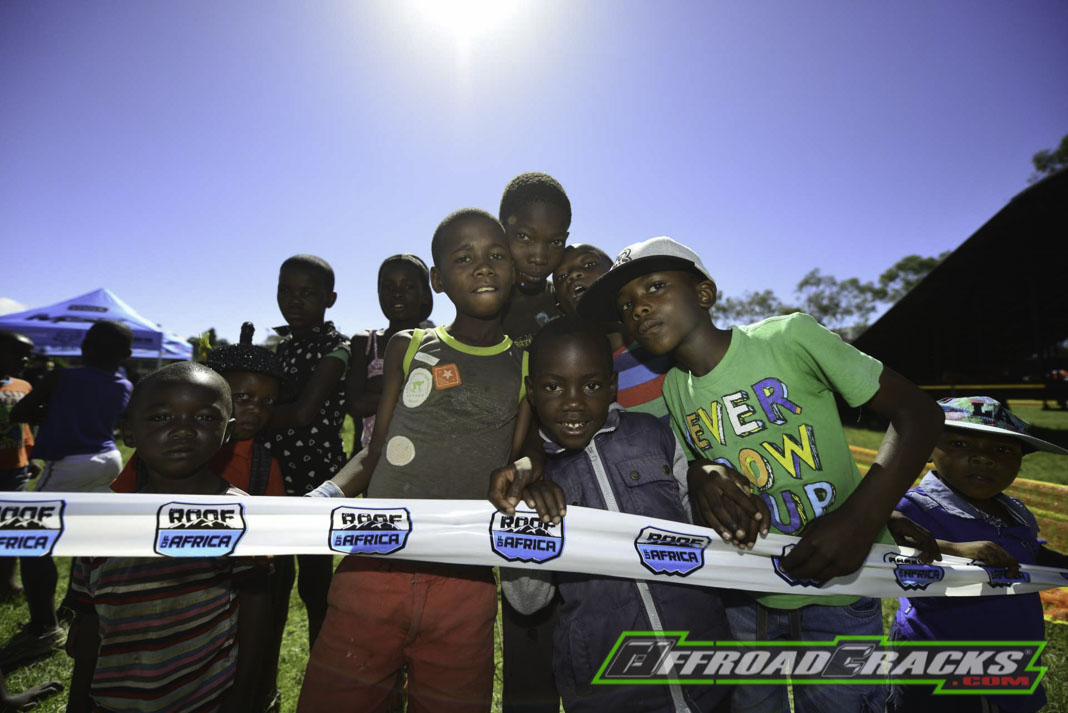 Die diesjährige Strecke wird eine Mischung aus klassischem ROOF-Gelände und neuen Elementen sein, so Streckenchef Altus de Wet.
RECAP – Graham Jarvis on Board
HINWEIS: Das Video ist noch deaktiviert, damit keine unerwünschte Datenübertragung zu Youtube stattfindet. Zur Aktivierung bitte auf das Vorschaubild/Video-Link klicken. Damit werden Daten übermittelt, zu deren Art, Umfang und Verwendungszweck wir keineAuskünfte geben können. NOTE: The video is still deactivated so that no unwanted data transfer to YouTube takes place. To activate, please click on the preview image / video link. This transmits data about the type, extent and purpose of which we cannot provide any information.
---
HINWEIS: Mit Anklicken des Videos stellen sie automatisch eine Verbindung zu Youtube/Google her, was einen ungewünschten personenbezogenen Datenaustausch mit sich bringen kann. Weitere Infos unter: www.google.de/privacy
---
---

Round the Houses is back
This year's edition of the Roof of Africa will see the fan-favourite, 'Round the Houses' race return to the streets of Maseru on day one of competition. If you are familiar with some of the other hard enduro prologues on the world biggest events like Lagares and Romaniacs, this is exactly the opposite and has in the past delivered fast road racing on enduro bikes with knobby tyres.
Round of the Houses will be followed by an Endurocross race for the Gold class and a time trial race in Thaba Bosiu for the Silver and Bronze classes in order to decide the following day's starting order.
After missing the event in 2018, Graham Jarvis is back this year ready to dethrone defending champion and local hero Wade Young. With both riders having four Roof of Africa wins under their belts, 2019 could mean the end of the tie and being one step closer to Alfie Cox's record of nine wins.
Other riders to watch include Kyle Flanagan, third in 2018, Chris Birch, a three-time winner of the race, and Hard Enduro iron woman Kirsten Landman, who is aiming to improve her 25th place finish from 2018.
Roof of Africa is infamous for its stunning scenery in the Lesotho mountains and day two will take the riders on up to 170 kilometres of Mountain Kingdom. Gold class riders depart from 6 a.m. and then the Silver and Bronze classes an hour later respectively.
On the final day, Saturday December 7, all the classes will line up at Thaba Bosiu once more to tackle another 100 to 170 kilometres of hard enduro. Every rider to complete the track within the allowed time will receive a finisher's medal at the prize giving ceremony.
This year's track will be a mix of classic Roof terrain together with new additions as route director Altus de Wet confirmed, "We've taken the opportunity to honour the heritage of the Roof, while mixing things up a little with a few new elements."
Quelle / Source: Roof of Africa, Carli Smith, Media7