Die KTM Motocross-Modellpalette 2021 erfuhr in den Bereichen Fahrwerk, Motor, Zuverlässigkeit und Design massive Updates, so der Hersteller.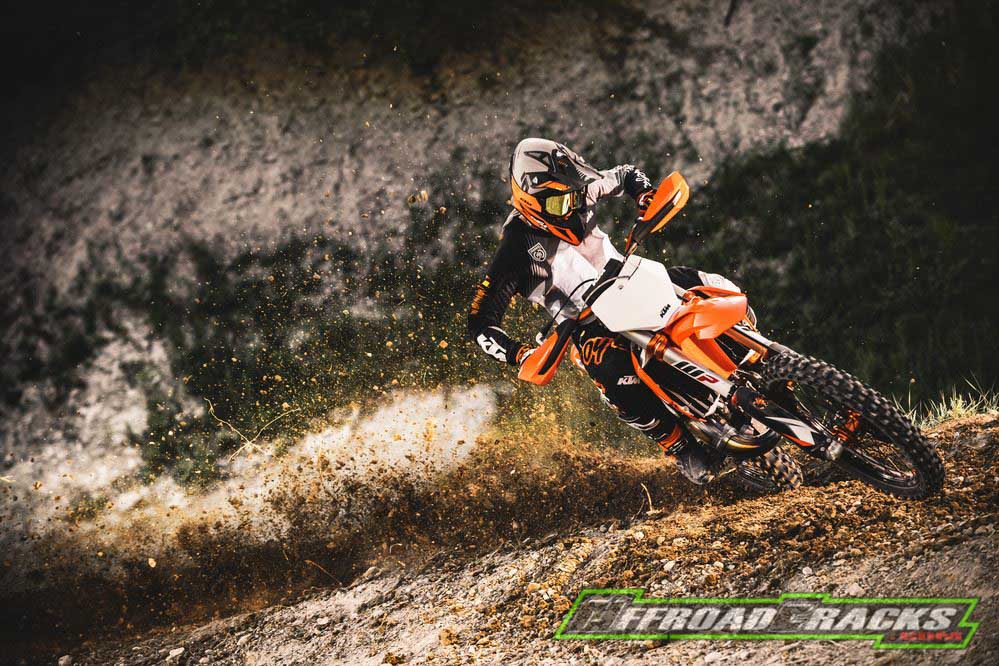 Modellübergreifende Neuerungen 2021
WP-XACT-Gabel und Federbein mit neuen optimierten Komponenten und strafferem Setup
Dunlop Geomax MX-33 Bereifung
MyKTM-App mit Lenkerpolster-Vernetzungseinheit (nur Viertakter) und Anpassungsmöglichkeit im laufenden Betrieb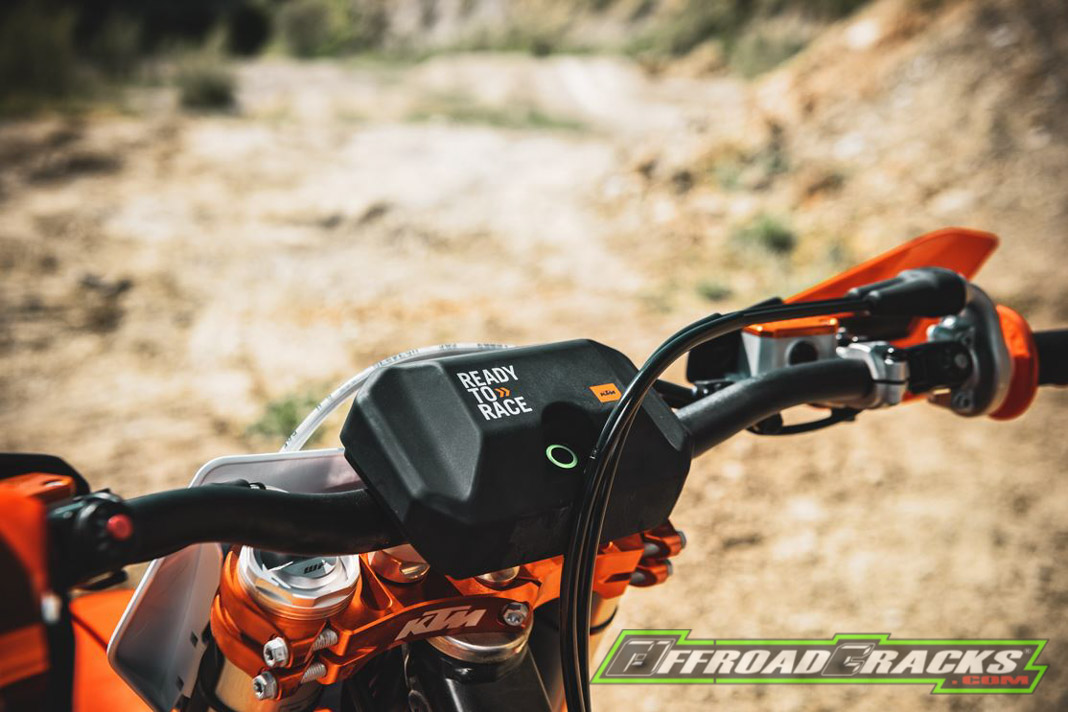 Modellspezifische Neuerungen 2021
450 SX-F
Optimiert: Kolben, Kurbelwelle, Motorgehäuse, Kipphebel und Schaltwalze mit -Gabeln und Co
Steigerung der Zuverlässigkeit
Gewichtsreduzierung
Vereinfachte Anwendungsmöglichkeiten bei der Wartung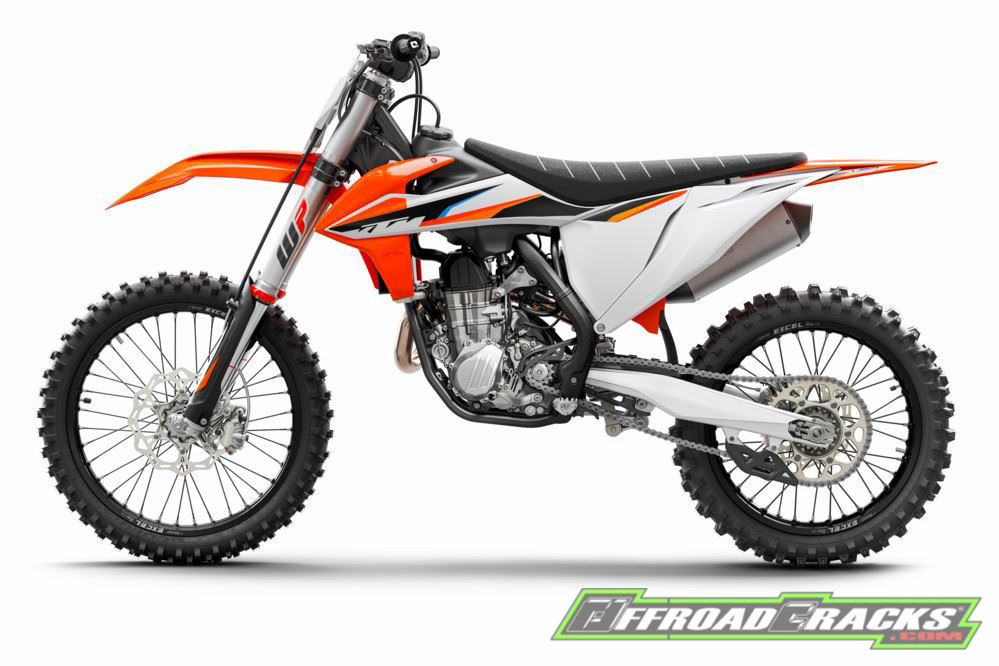 125 / 150 / 250 SX
Neuer Kolben
Optimiertes Kupplungs-Innenleben
85 / 65 / 50 SX & 50 SX MINI
Neue Gasgriffeinheit für einfachere und sensiblere Gasbefehle
Größere Formula-Bremsscheiben (nur 85er)
Neuer Lenker mit ODI-LockOn-Griffen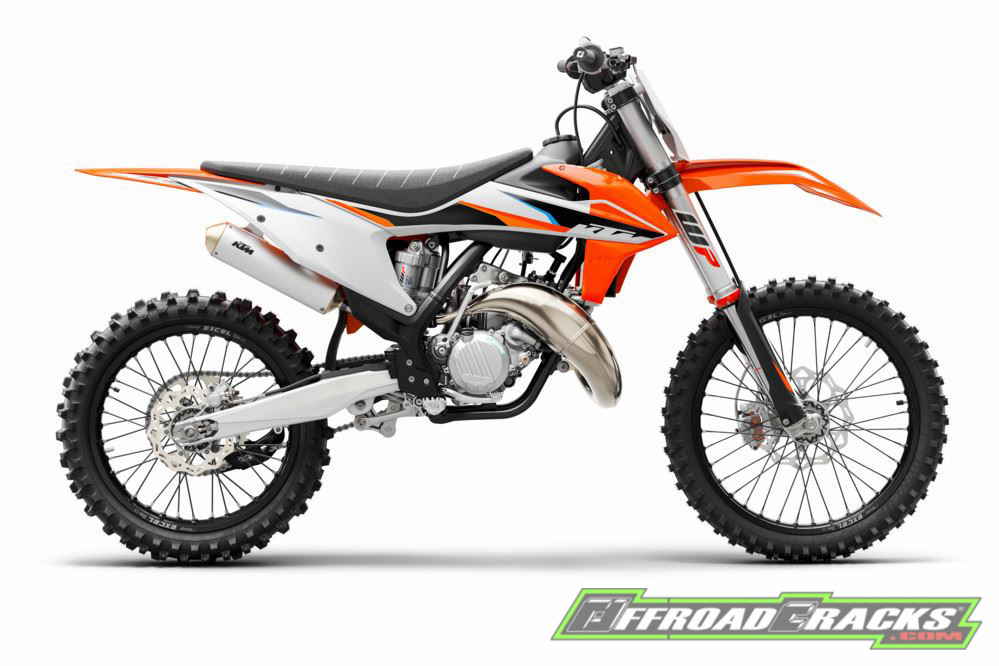 Die 2021er Motocross-Modelle sind ab Juni 2020 weltweit verfügbar.
KTM PREISE 2021 – Motocross
Zweitakter
50 SX Mini 3.695 Euro
50 SX 3.995 Euro
65 SX 4.995 Euro
85 SX 17/14 6.095 Euro
85 SX 19/16 6.095 Euro
125 SX 8.495 Euro
150 SX 9.095 Euro
250 SX 9.345 Euro
Viertakter
250 SX-F 9.945 Euro
350 SX-F 10.245 Euro
450 SX-F 10.545 Euro
Offizielle VIDEO-Präsentation:

LINK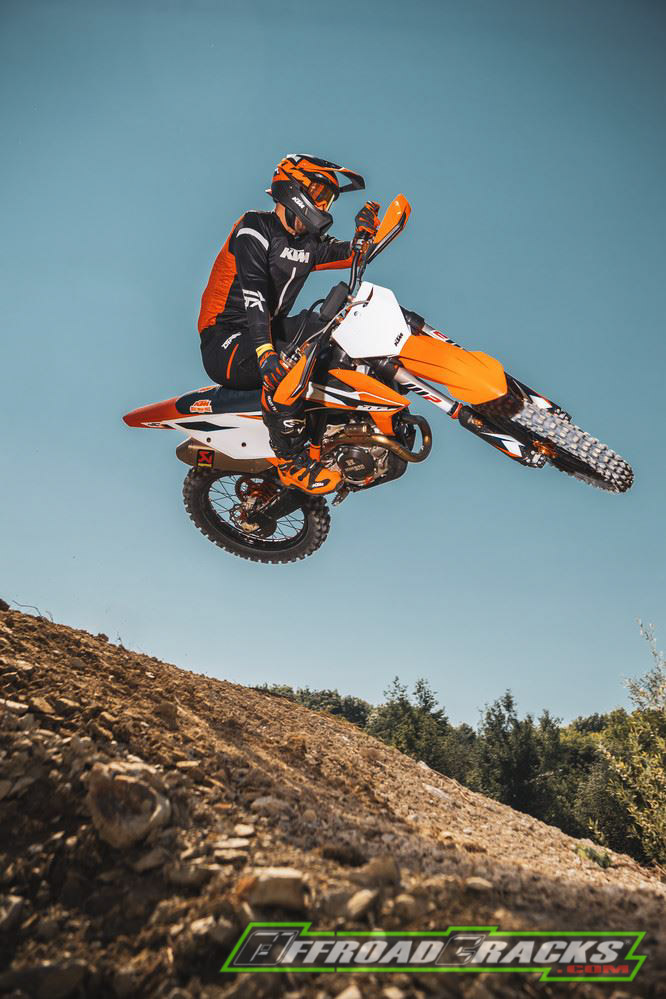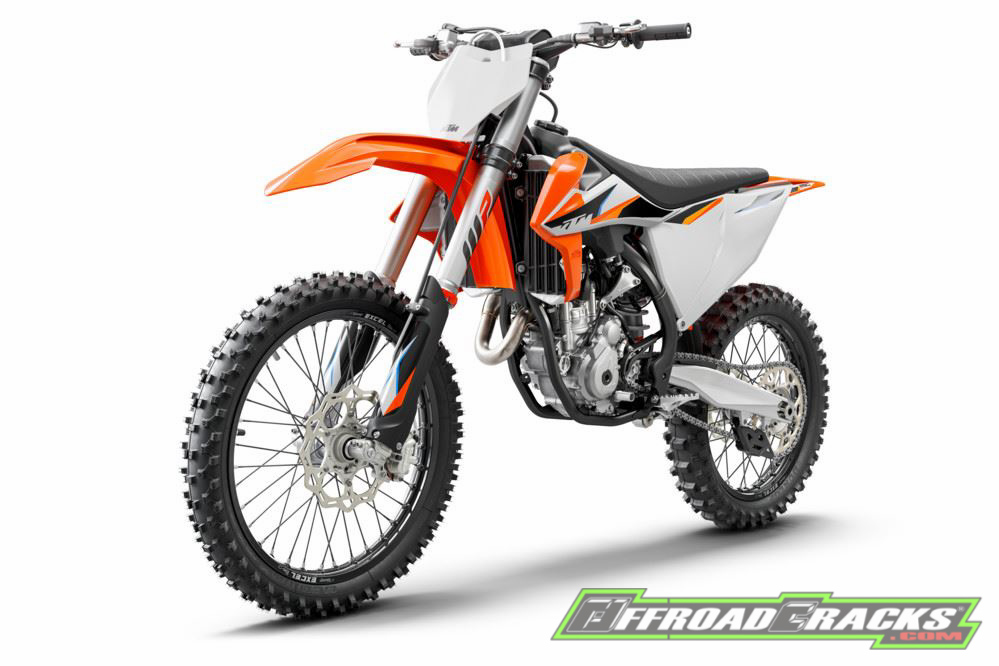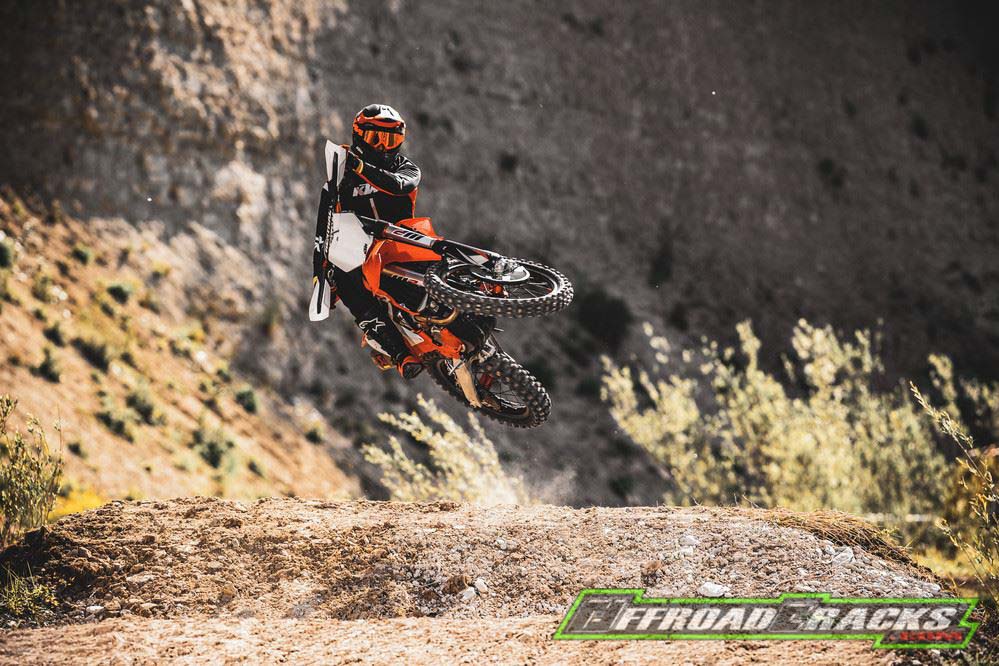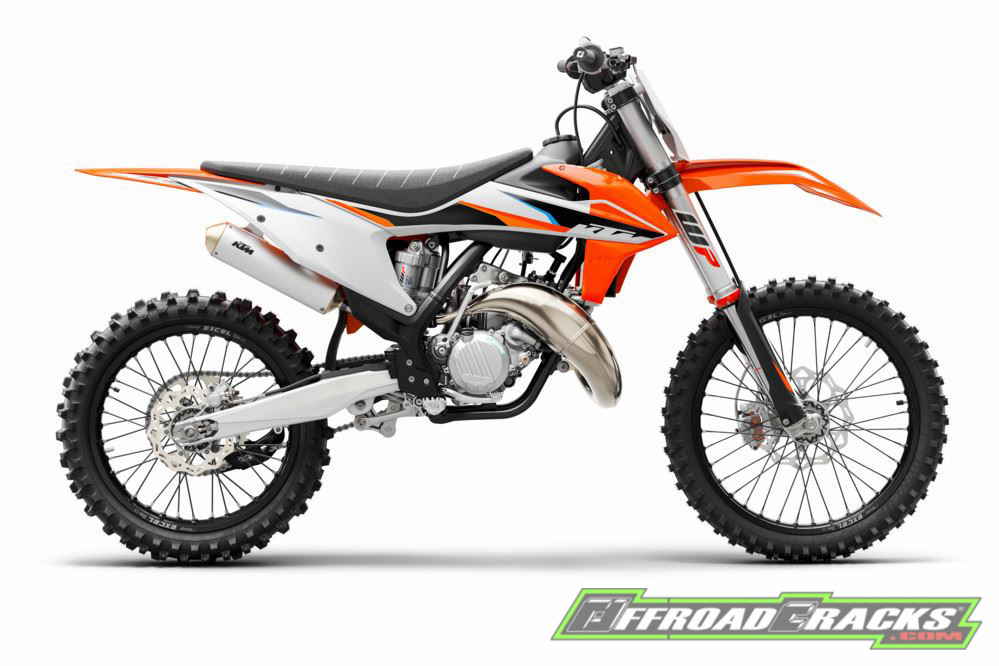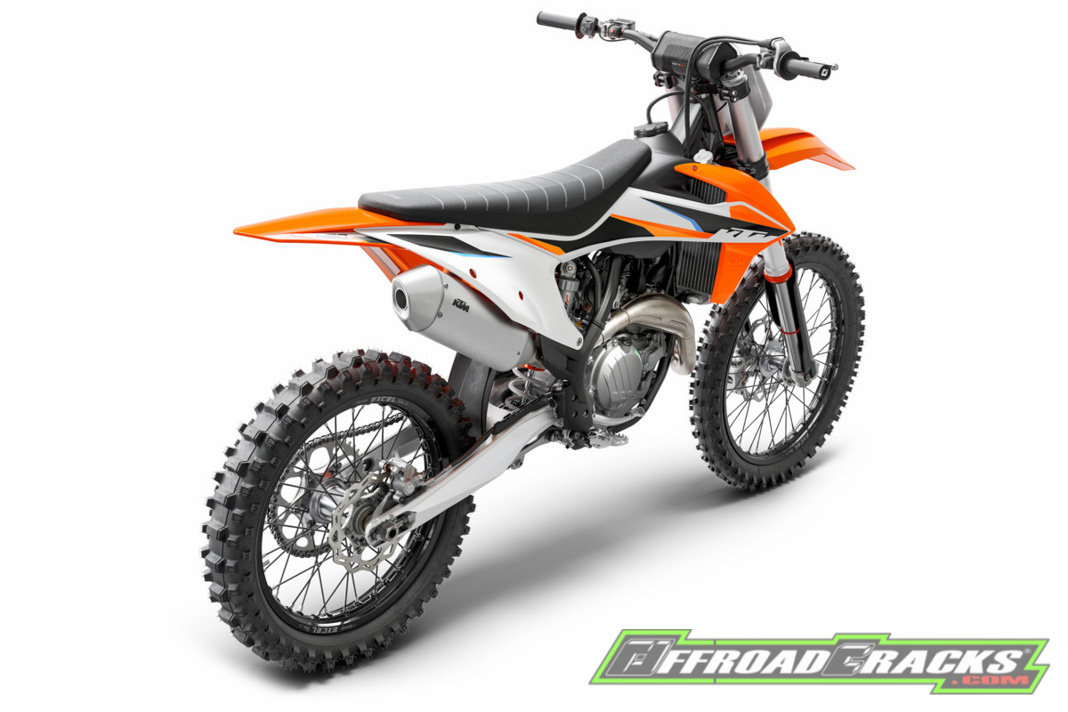 ---

The KTM Motocross model range 2021 received massive updates in the areas of chassis, engine, reliability and design, according to the manufacturer.
Cross-model innovations 2021
WP-XACT fork and shock absorber with new optimized components and firmer setup
Dunlop Geomax MX-33 tyres
MyKTM app with bar pad connectivity unit (only four-stroke) and adjustment option during operation
Model-specific innovations in 2021
450 SX-F
Optimized: piston, crankshaft, engine housing, rocker arm and shift drum with -forks
Increase in reliability
Weight reduction
Simplified application options for maintenance
125/150/250 SX
New piston
Optimized clutch interior
85/65/50 SX & 50 SX MINI
New throttle valve unit for better and more even dosing
Larger Formula brake discs (only 85)
New handlebar with ODI LockOn grips
The 2021 motocross models will be available worldwide from June 2020. As soon as the official prices are known, they will be published!
Official VIDEO presentation: LINK
Quelle / Source: KTM Motorcycles