Die internationale Motocross-Saison geht in die zweite Runde und dieses mal müssen sich die Piloten in OTTOBIANO beweisen.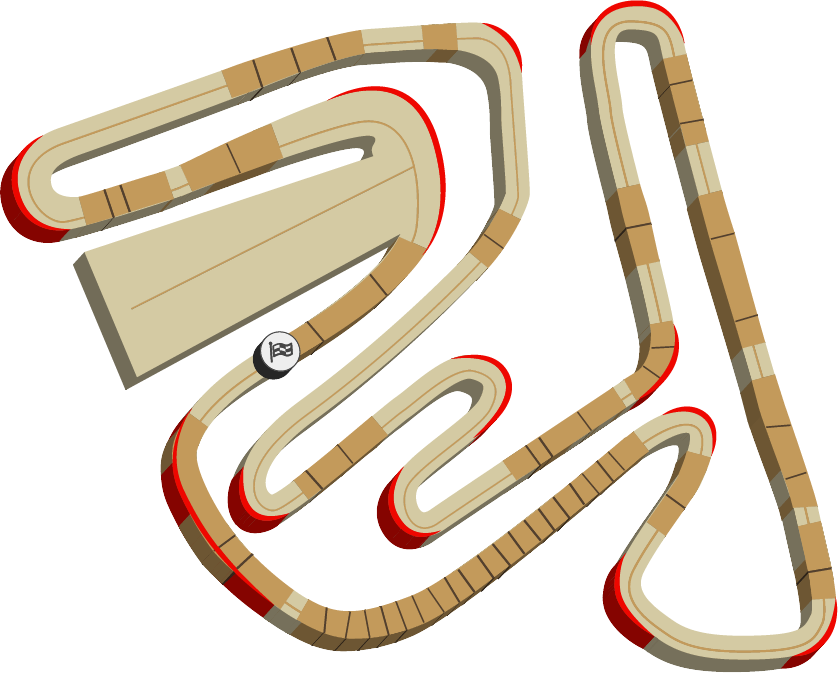 MX2 – Race
Der Franzose Maxime Renaux machte alles richtig, nachdem er Adamo zu Beginn des Rennens überholt hatte. Aber es war Gianluca Facchetti der wirklich mit einem brillanten Ritt ohne Stürze den zweiten Platz sicherte! Dritter wurde Tom Vialle, der eine solide Leistung ablieferte. Eher schlecht lief es für Roan Van De Moosdijk, der auf der Jagd nach Vialle von Platz vier kommend stürzte und ärztliche Hilfe benötigte, was ebeno  und kurioserweise auf eine Honda-Team-Mitglied zutrifft, der ebenfalls in den Unfall verwickelt war. Thibault Benistant fuhr indessen mit beeindruckenden Rundenzeiten einen sehr guten fünften Platz ein und konnte sich dabei zum Ende des Rennens Vialle annähern.
Vialle sagte: "Ich habe den Start verpasst und bin nur als 15. weggekommen. Konnte dann aber massiv aufholen und musst in den letzten zehn Minuten wegen harter Unterarme Tempo rausnehmen."
Ergebnisse / Results – MX2
mx2 - gara - classifica - 2020-02-02 14.11.37

Ergebnisse / Results – MX2 OVERALL
mx2 - campionato mx2 - riders - 2020-02-02 14.12.06

MX1 – Race
In der 450er Klasse siegte erneut Tim Gajser. Der Weltmeister drückte Tonus in der ersten Runde raus, ließ aber für Lupino zu viel Platz, so dass dieser den Holeshot holte und nach kurzer Fahrdauer seine Führung an Gajser wieder abgegeben musste. Der Slovene hielt souverän die Führung, bis etwas Druck durch seinen heran eilenden Teamkollegen Mitch Evans aufkam, der mit seinem unglaublichen Speed auf der 450er wirklich beeindruckt. Dritter wurde Arminas Jasikonis, der von Evans beim Start richtig hart bedrängt wurde, sich dann beim Überholen von Überrundeten einen Sturz einhandelte. Deswegen hieß es für den Litauer nochmal Vollgas, um sich wieder nach vorn zu arbeiten. Jedoch blieb ein direkter Kampf mit der Honda-Truppe dadurch aus.
Jasikonis kommentierte: "Ich bin nicht so glücklich mit meinem Rennen, da ich mich am Anfang schwer getan habe. Es gibt viele Überrundete und einer ist falsch abgebogen und ich bin deswegen gestürzt und habe dabei mein Bike verbogen."
Gajser sagte: "Die zu Überrundeten verlangsamen uns sehr, sie waren überall, also musste ich ständig Linien wechseln und bekam am Ende dadurch harte Arme. Dennoch bin ich glücklich über das Ergebnis."
Ergebnisse / Results – MX1
mx1 - gara - classifica - 2020-02-02 15.10.38

Ergebnisse / Results – MX1 OVERALL
mx1 - campionato mx1 - riders - 2020-02-02 15.11.10

SUPERFINAL
Tim Gajser holte im Superfinale den Holeshot und kontrollierte das Rennen auf einer mittlerweile sehr ausgefahrenen Strecke mit tiefen Spurrillen und großen Wellen. René Hofer schaffte es irgendwie beim Start mit seiner 250er KTM auf Platz zwei zu fahren. Insgesamt schaffte er es unter die Top-Ten hinter dem sehr beeindruckenden Maxime Renaux, der Sechster wurde. Hinter Gajser war es wieder sein Teamkollege Mitch Evans, der den Abstand auf Gajser stets in Sichtweite hielt und seine Position zu kontrollieren wusste.
Arminas Jasikonis musste sich erneut durch das Feld kämpfen, um sich auf den dritten Platz zurück zu melden. Er überholte Tonus drei Minuten vor Rennende, um seine wilde Aufholjag fortzusetzen. Wenn seine Starts besser funktionieren würden, hätte er die HRC Honda Jungs herausfordern können. Tonus wurde mit einer starken Vorstellung Vierter, während Alberto Forato seine 450er wie einen 80er aussehen lies und einen überzeugenden fünften Gesamtrang einfuhr.
Gajser: "Ich fühle mich auf dem Bike sehr gut. Es gibt noch viele Möglichkeiten zur Verbesserung. Deshalb ist es gut diese Rennen vor der Weltmeisterschaft-Saison zu fahren. Nächste Woche fahren wir nach Mantova und ich kann es kaum erwarten."
Evans: "Ich kann mich nicht beklagen und bin wirklich glücklich. Ich arbeite gut mit dem Team zusammen und dieses neue Bike ist unglaublich – wir haben Spaß da ​​draußen."
Jasikonis: "Dieses Rennen war besser, da mein Start optimaler verlief, aber dennoch war ich in der ersten Kurve zu vorsichtig. Ansonsten hatte ich viel Spaß und hätte in den ersten Runden mehr pushen sollen. Das ist ein ideales Training für mich."
Ergebnisse / Results – SUPERFINAL
supercampione - gara - classifica - 2020-02-02 16.45.10

Ergebnisse / Results – SUPERFINAL OVERALL
supercampione - campionato supercampione - riders - 2020-02-02 16.45.38

---
HINWEIS: Mit Anklicken des Videos stellen sie automatisch eine Verbindung zu Youtube/Google her, was einen ungewünschten personenbezogenen Datenaustausch mit sich bringen kann. Weitere Infos unter: www.google.de/privacy
---

MX2:  Frenchman Maxime Renaux took the opening moto in Ottobiano after passing Adamo early in the race but it was Gianluca Facchetti who really opened some eyes to take second with a brilliant ride, no crashes and looking very smooth while doing so! Third was Tom Vialle who looked good but it was bad news for Roan Van De Moosdijk who crashed out of fourth while chasing Vialle and need medical attention as did Honda team personnel who got caught up in the crash. Thibault Benistant had a very good ride for fifth with some impressive lap times as he closed on Vialle at the end.
Vialle said: "I miss a bit the start, I started in 15th and came back strong but in the last ten minutes I got arm pump and could not ride as I could."
MX1: In the 450 class it was Tim Gajser who won again. The world champ bumped Tonus out of the way in turn one but went wide leaving Lupino to take the holeshot, but it was a short-lived lead for the Italian. Gajser quickly worked his way into first and he remained there despite a bit of pressure in the last couple of laps from Mitch Evans who continues to impress this pre-season. Third was Arminas Jasikonis who got cut off hard out of the start by Evans then crashed with with lappers and had to work his way through the top ten but never got the chance to race the Honda duo.
Jasikonis commented: "I'm not so happy with my riding I struggled in the beginning the I started to get going. There are a lot of backmarkers and one took a wrong turn, so I had a little crash and bent my bike."
Gajser said: "The lappers slow us down a lot, they were all over the place, so I had to change the lines and I got a little arm pump at the end so not completely relaxed but I'm happy."
Superfinal: Tim Gajser nailed the holeshot in the Superfinal and controlled the race on what have become a treacherous courses with big ruts and some big bumps. René Hofer somehow got away second on ten factory 250 KTM and would hang on for a top ten and second MX2 man behind the very impressive Maxime Renaux who finished sixth and won MX2. Behind Gajser it was his teammate once again, Mitch Evans and the Aussie kept Gajser within distant sight the whole moto.
Arminas Jasikonis had to battle through the field again and clawed his way back to third, passing Tonus with three minutes to go in another hard ride for the Lithuanian. If he got the starts he might have challenged the the HRC Honda boys. Tonus took fourth in a strong ride with Alberto Forato making his 450 look like an 80cc as he worked his way into fifth in a very good performance.
Gajser: "I'm feeling really good on the bike. There is still a lot of ways to improve that's why it's good to race these races before the world championship. Next week we go to Mantova, can't wait."
Evans: "I cant complain, really happy. I'm working good with the team, this new bike is amazing, we are having fun out there."
Jasikonis: "This moto was better, my start was a little bit better but I was too careful in the first turn. Otherwise I had a lot of fun, I should have pushed more in the first first laps, that's a good lesson for me."
Quelle / Source: Promotocross