Husky SX 2023
---
HINWEIS: Das Video ist noch deaktiviert, damit keine unerwünschte Datenübertragung zu Youtube stattfindet. Zur Aktivierung bitte auf das Vorschaubild/Video-Link klicken. Damit werden Daten übermittelt, zu deren Art, Umfang und Verwendungszweck wir keineAuskünfte geben können.
---
NOTE: The video is still deactivated so that no unwanted data transfer to YouTube takes place. To activate, please click on the preview image / video link. This transmits data about the type, extent and purpose of which we cannot provide any information.
---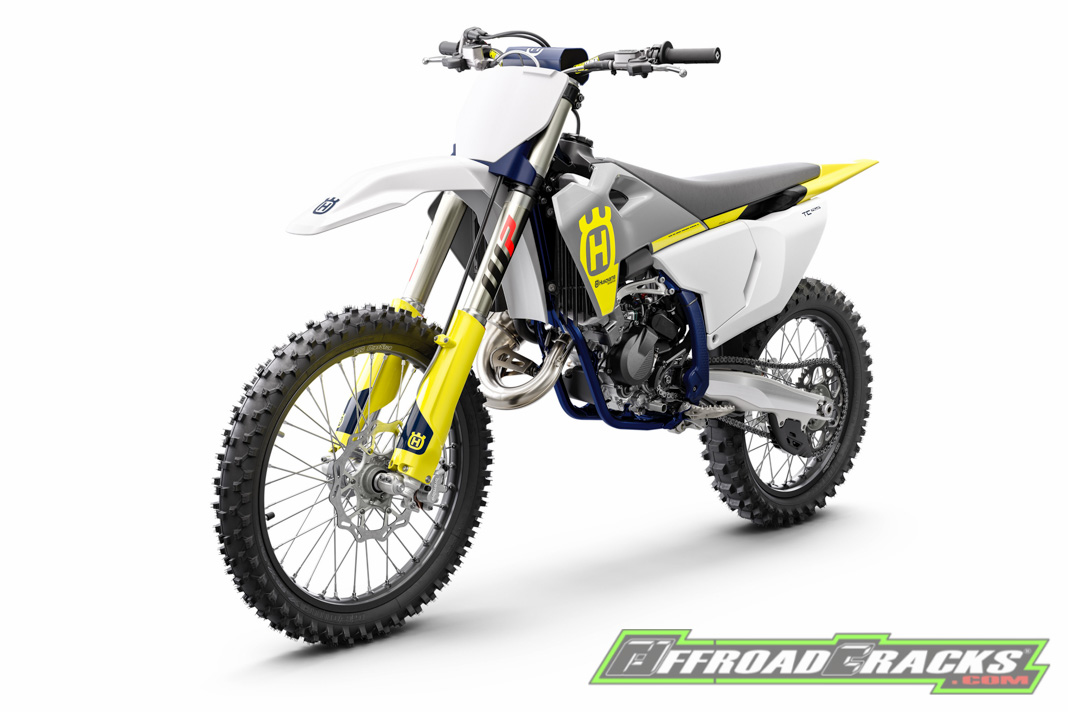 HUSQVARNA MOTORCYCLES ENTHÜLLT DIE NEUE GENERATION DER MOTOCROSS MODELLPALETTE 2023
DIE NEUEN FC- UND TC-MOTOCROSS-MODELLE WURDEN VON GRUND AUF MIT INNOVATIVER TECHNIK ÜBERARBEITET UND ÜBERTREFFEN DIE KONKURRENZ
Die brandneuen TC- und FC-Modelle von Husqvarna Motorcycles für das Modelljahr 2023 bieten starke Motocross-Performance und verbessern das Fahrerlebnis auf der Strecke. Die technische Weiterentwicklung der fünf Motorräder umfassenden Produktpalette bietet Neuerungen an Motoren, Rahmen, Schwingen und Karosserien, die serienmäßig auf höchstem Niveau im Rennsport eingesetzt werden können. Jedes der 2-Takt- und 4-Takt-Motorräder erhält maßgeschneiderte Entwicklungen für maximale Leistung.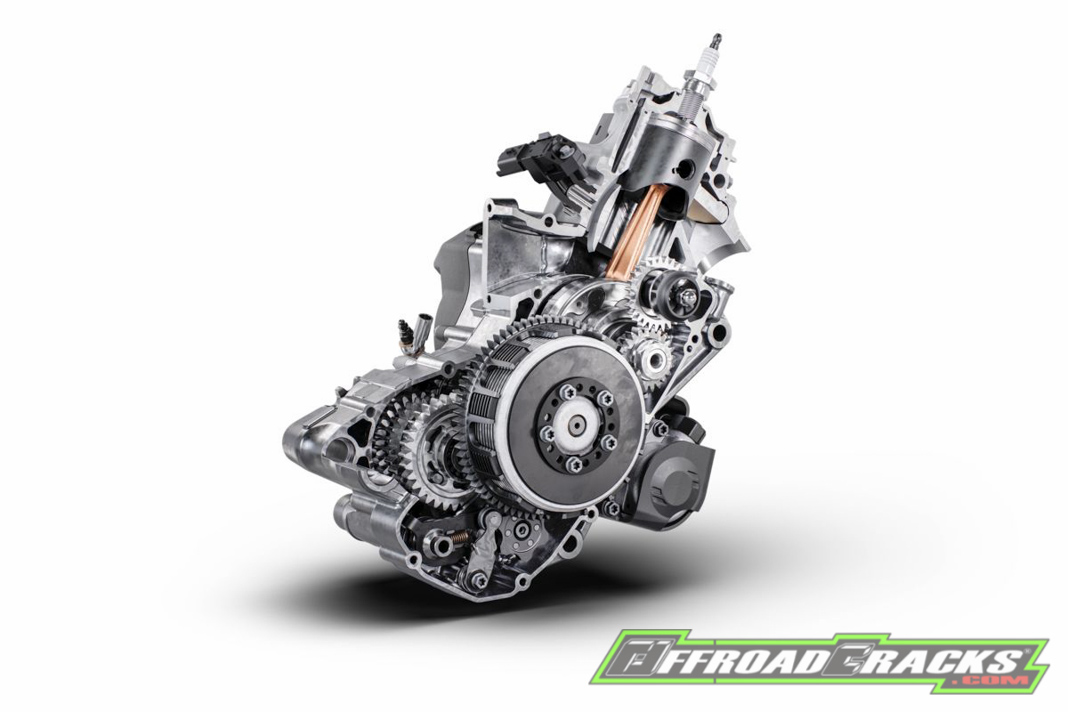 Die TC 125 und TC 250 sind ab sofort serienmäßig mit elektronischer Kraftstoffeinspritzung (EFI) sowie E-Start ausgestattet und stärken damit ihre Position als führende 2-Takter auf dem Markt. Das Drosselklappen-Einspritzsystem sorgt für klassenbeste Leistung und Fahrbarkeit, erhöht die Zuverlässigkeit und senkt die Gesamtbetriebskosten. Beide Modelle lassen sich nun mit einem einfachen Knopfdruck starten. Diese bedeutenden Verbesserungen unterstreichen die kontinuierliche Weiterentwicklung dieser beliebten Modelle, die den Maßstab für Premium-Motocross-Motorräder im hart umkämpften 2-Takt-Sektor setzen.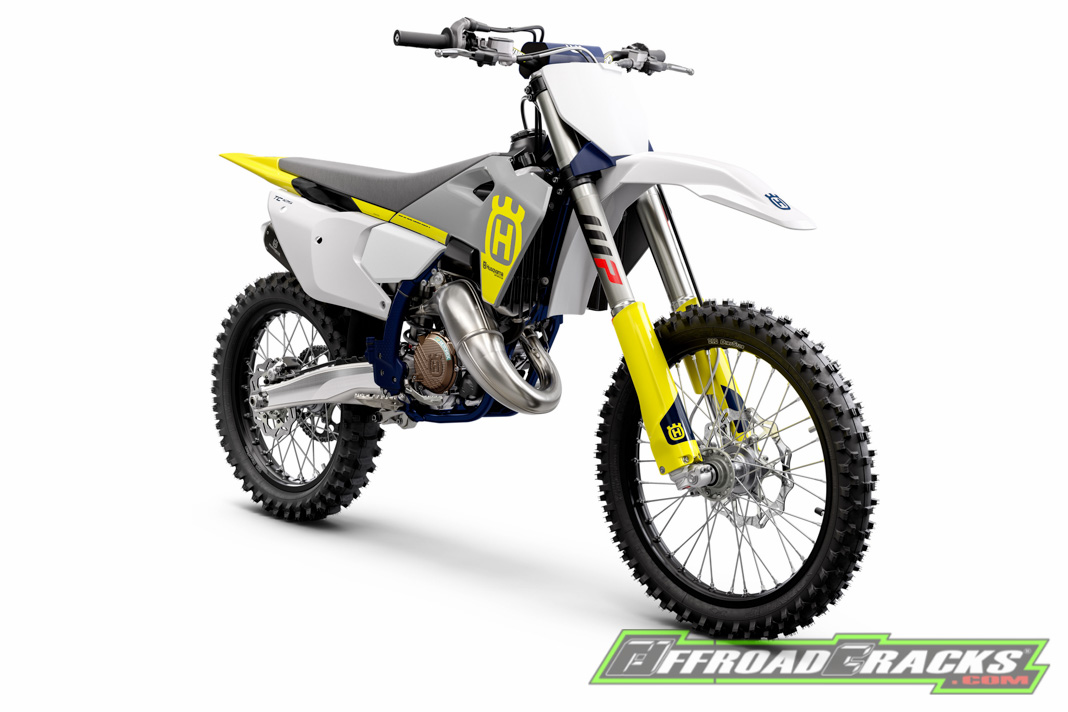 Die FC 250 und FC 350 des Modelljahres 2023 werden von völlig neu entwickelten 4-Takt-Motoren angetrieben, die schneller und leichter sind. Sie spielen zudem eine wichtige Rolle bei der Optimierung des Gesamthandlings. Durch den Einsatz neuester Technologien und elektronischer Fahrhilfen bleiben diese Technologieführer im Motocross-Segment, ebenso wie die FC 450, die mit einem überarbeiteten und neu positionierten Motor ausgestattet ist, um die Massen besser zu zentralisieren.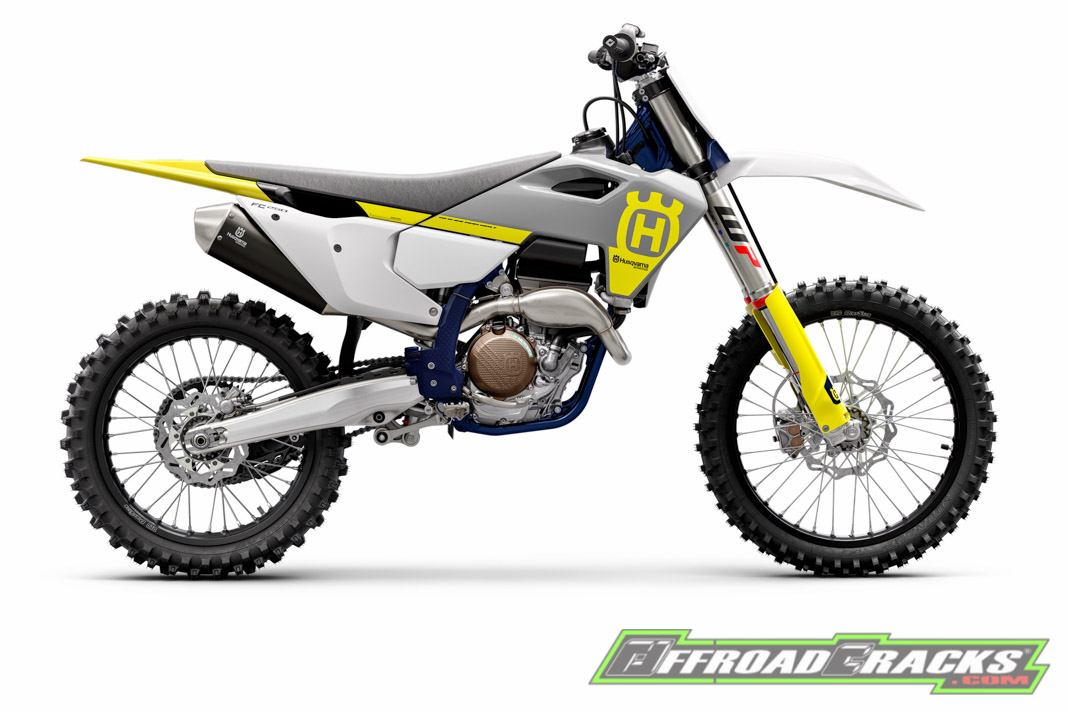 Alle Modelle der Motocross-Reihe wurden entwickelt, um die Konkurrenz zu übertreffen. Die FC- und TC-Modelle sind mit hochwertigen Komponenten für verbesserte Leistung, Zuverlässigkeit und individuelle Anpassung ausgestattet und verfügen über eine WP-Federung für unübertroffenen Komfort und Richtungsstabilität. Die neue WP XACT 48-mm-Vorderradgabel bietet dank eines verbesserten Hydrostopps eine progressivere Endlagendämpfung. Das WP XACT Federbein ist mit einem verbesserten Hauptkolben für mehr Komfort ausgestattet und verfügt über eine Einstellvorrichtung für schnelle Einstellungsänderungen. Jedes Modell ist mit einem ProTaper-Lenker, einer Brembo-Kupplung und Dunlop-Reifen ausgestattet und verfügt über einen Map-Select-Schalter für wählbare Mappings und ein individuelles Fahrerlebnis.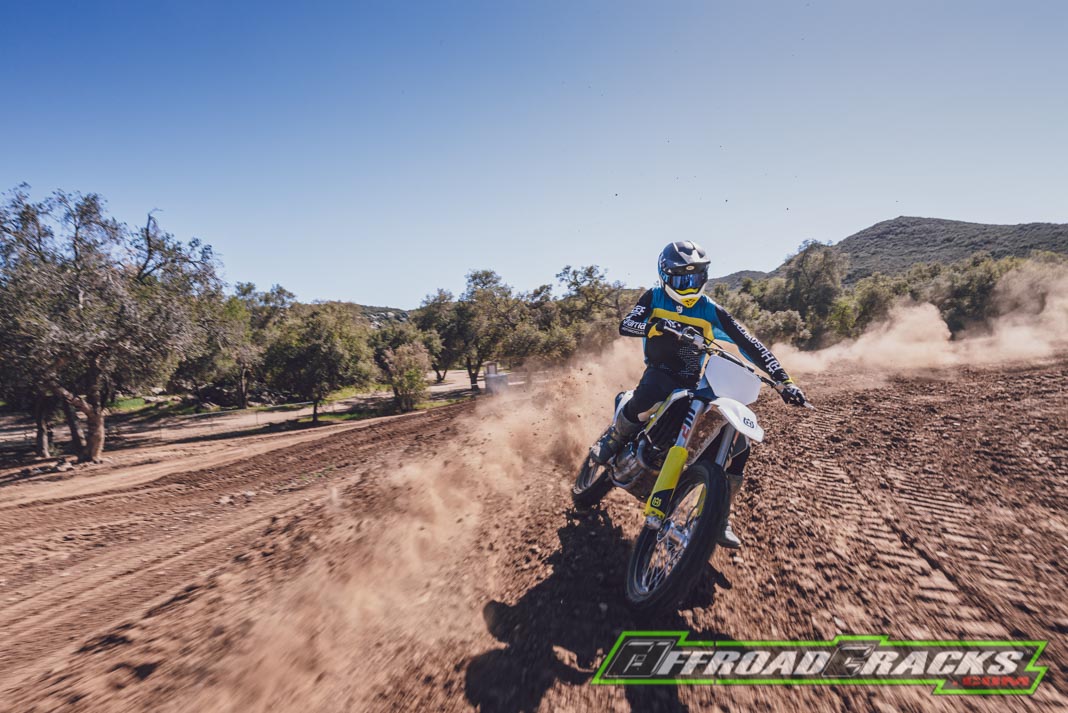 Neuheiten für das Modelljahr 2023
Überarbeitete Karosserie mit speziell abgestimmter Ergonomie für mehr Bewegungsfreiheit auf dem Motorrad
Neuer hydrogeformter Chrom-Molybdän-Rahmen mit deutlich verbessertem Anti-Squat-Verhalten
Neue, topologie-optimierte Aluminium-Druckguss-Schwinge für verbesserte Stabilität und geringes Gewicht
Neue Drosselklappeneinspritzung bei den 2-Takt-Motoren sorgt für klassenführende Leistung und bestes Fahrverhalten
Die neuen DOHC-Motoren der FC 250 und FC 350 liefern branchenführendes Drehmoment und Spitzenleistung
Neuer Quickshift-Sensor für reibungslose Schaltvorgänge bei allen 4-Takt-Modellen
Neuer Elektrostarter bei den 2-Takt-Modellen
Neue Aluminium-Polyamid-Hybrid-Hilfsrahmenkonstruktion bietet speziell abgestimmte Stabilität und verbesserte Haltbarkeit
Die neue WP XACT 48-mm-Vorderradgabel mit AER-Technologie sorgt für eine progressivere Endlagendämpfung
Überarbeitetes WP XACT Federbeindesign mit CFD-optimiertem Hauptkolben und werkzeuglosen Einstellmöglichkeiten
Neuer multifunktionaler Map-Select-Schalter, der gleichzeitig Quickshifter, Traktions- und Launch-Control aktiviert
Leistungsstarkes hydraulisches Kupplungssystem von Brembo
ProTaper-Lenker in Premium-Qualität
Elektrostarter mit leichtem Li-Ion-Akku mit 2,0 Ah
Ein umfangreiches Sortiment an technischem Zubehör und Bekleidung ergänzt die Markteinführung der TC- und FC-Modelle des Modelljahres 2023. Die Kollektion an hochwertigen Komponenten umfasst Räder, Gabelbrücken, einen Auspuff, sowie zahlreiche Schutzteile. Das Bekleidungssortiment sorgt für Komfort, Sicherheit und Stil. Damit sind Fahrer aller Leistungsklassen bei jeder Fahrt bestens ausgerüstet.
Die Motocross-Reihe des Modelljahres 2023 ist ab sofort bei allen autorisierten Husqvarna Motorcycles-Händlern weltweit erhältlich. Die Verfügbarkeit kann von Land zu Land unterschiedlich sein. Für weitere Details zu Preisen und Verfügbarkeit wenden Sie sich bitte an Ihre nationale Husqvarna Motorcycles Niederlassung oder Ihren Importeur.
PREISE 2023
4T
• FC 450 11.249 Euro
• FC 350 10.899 Euro
• FC 250 10.549 Euro
2T
• TC 250 10.199 Euro
• TC 125 9.299 Euro
• TC 85 6.499 Euro
• TC 65 5.349 Euro
• TC 50 4.249 Euro
• TC 50 Mini 3.949 Euro
PHOTO GALLERY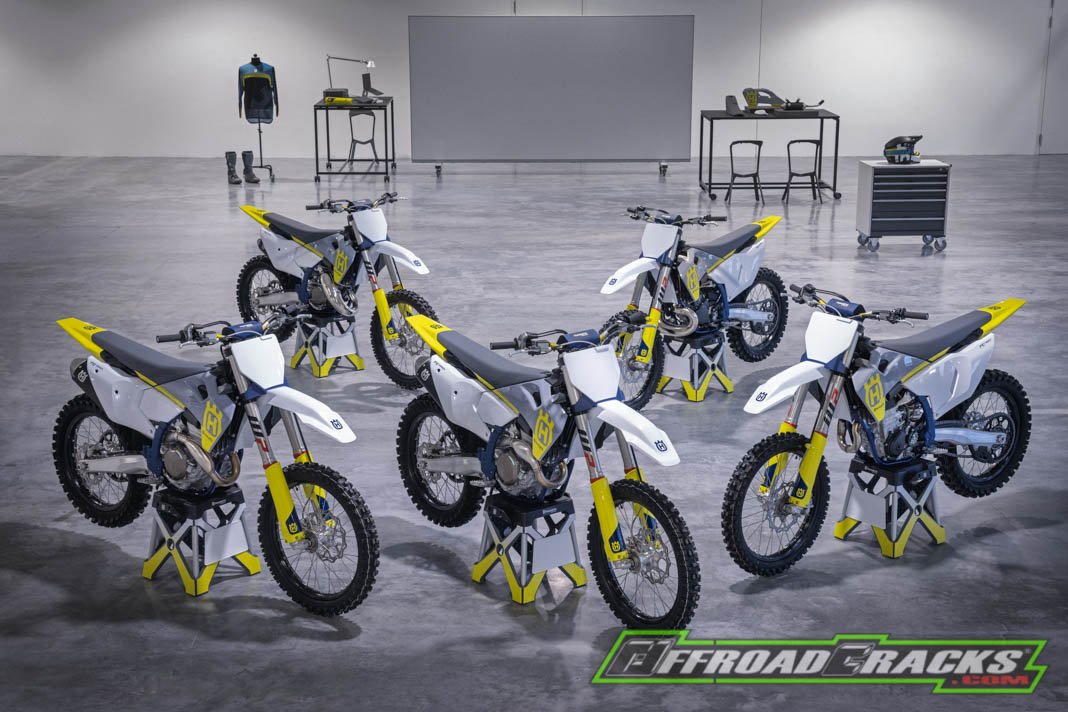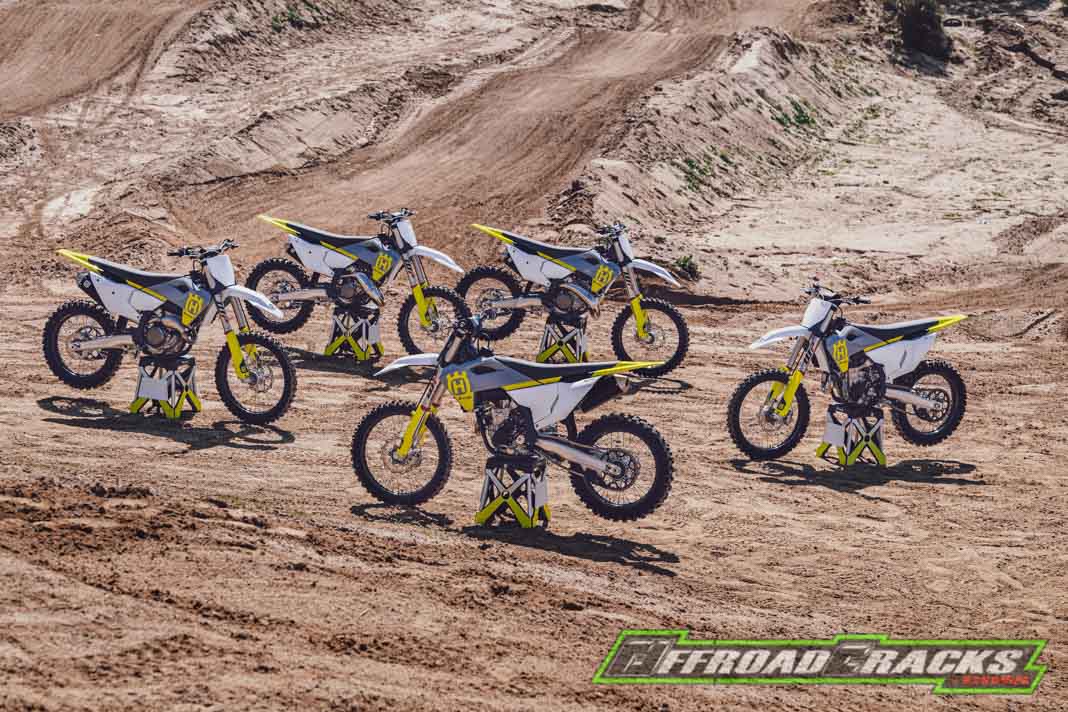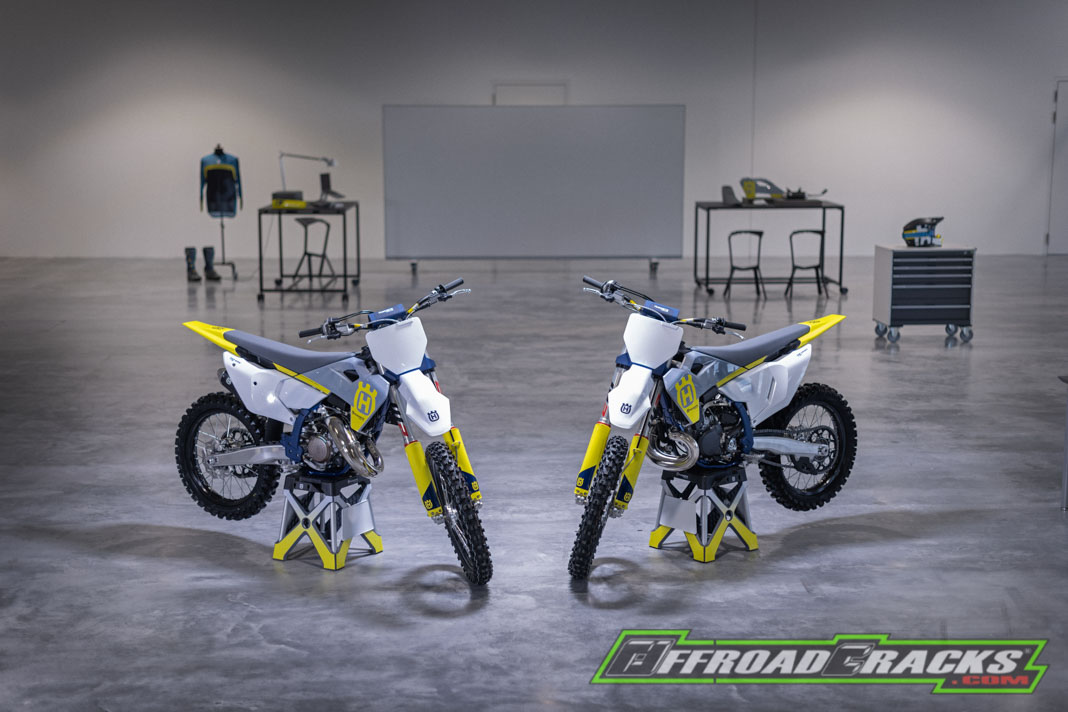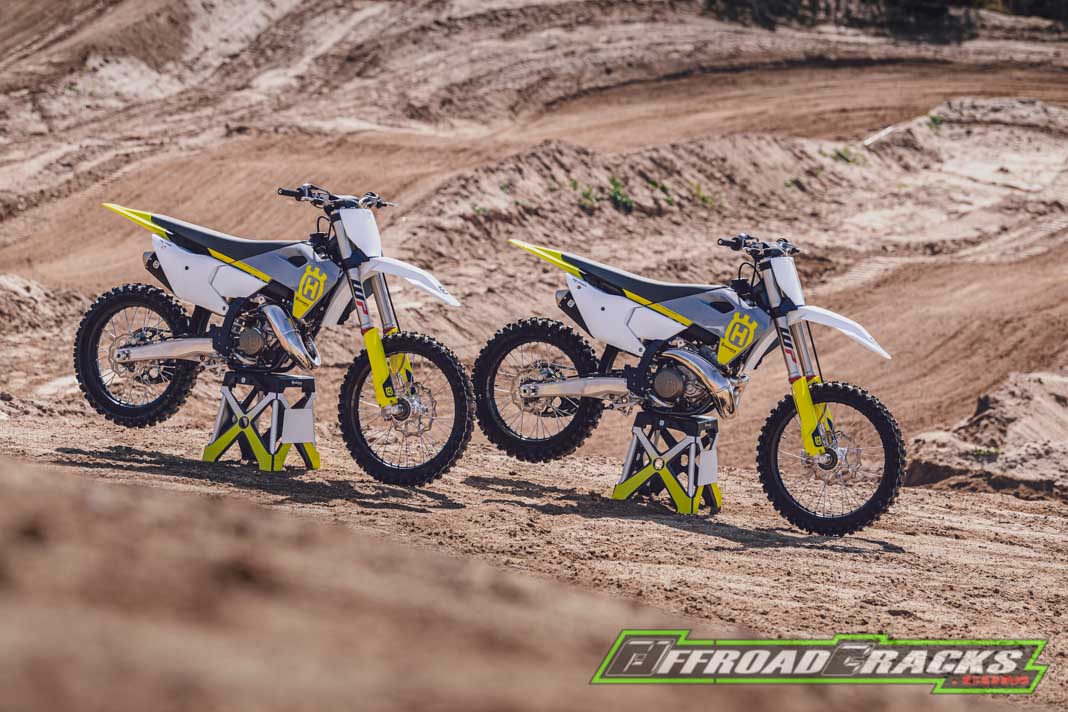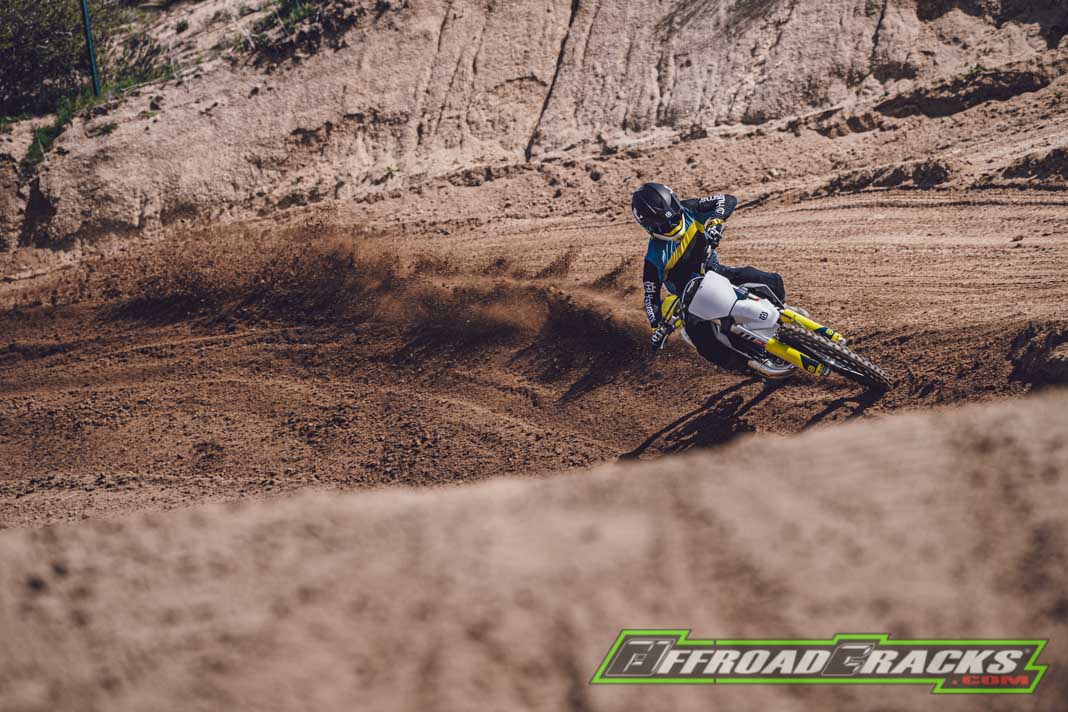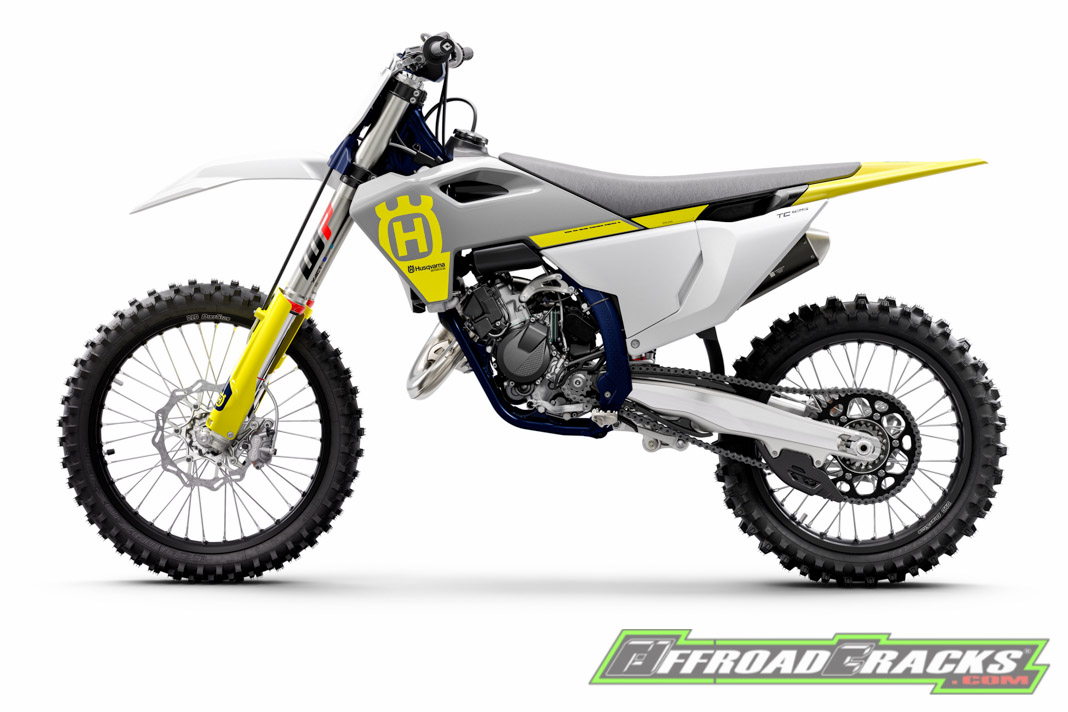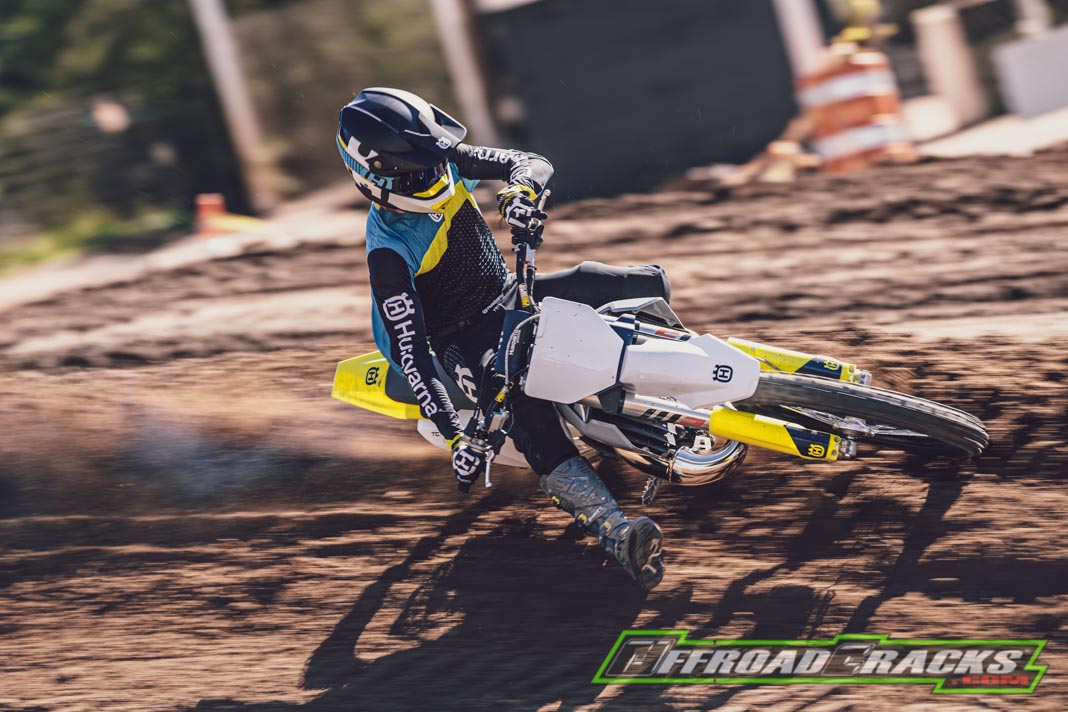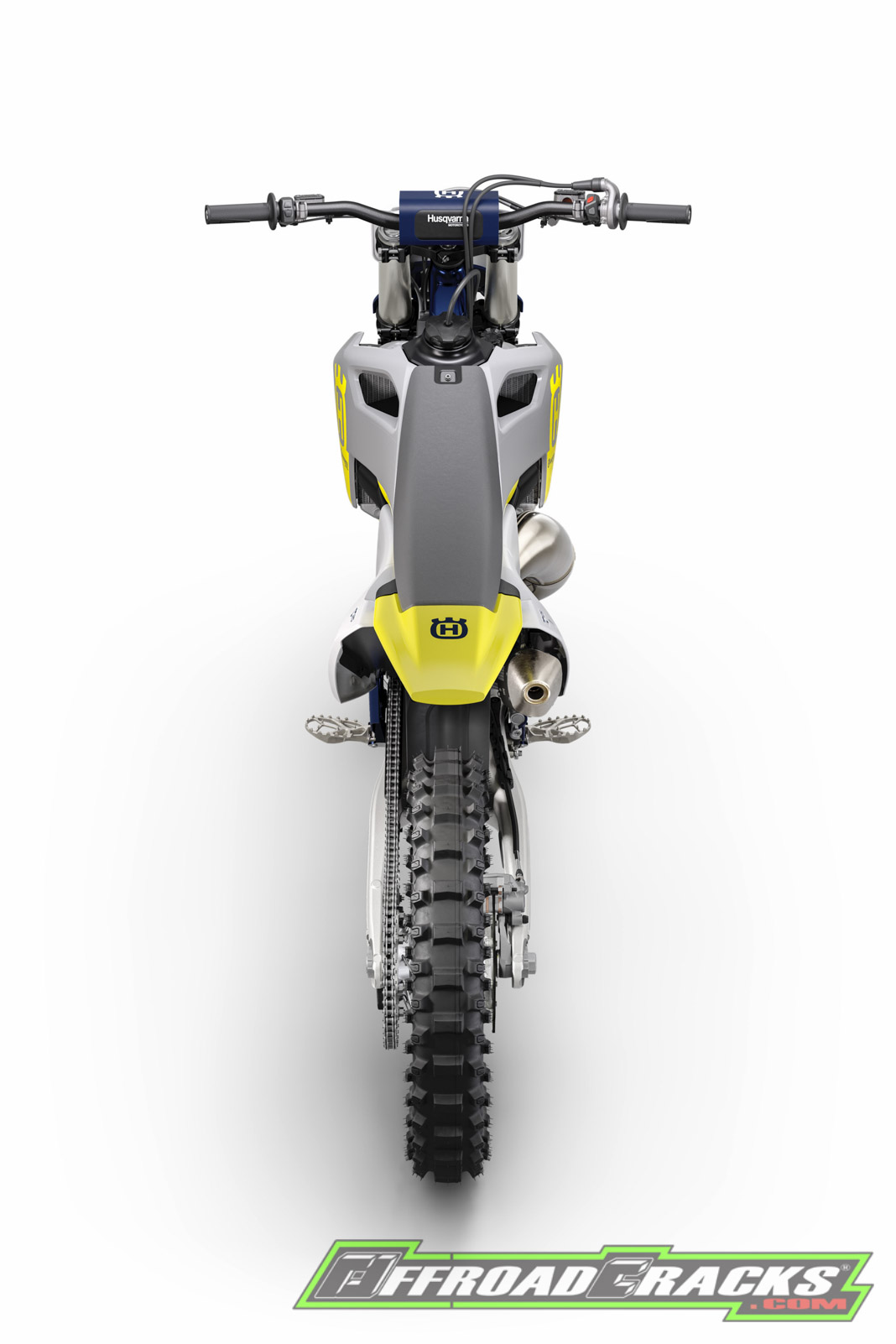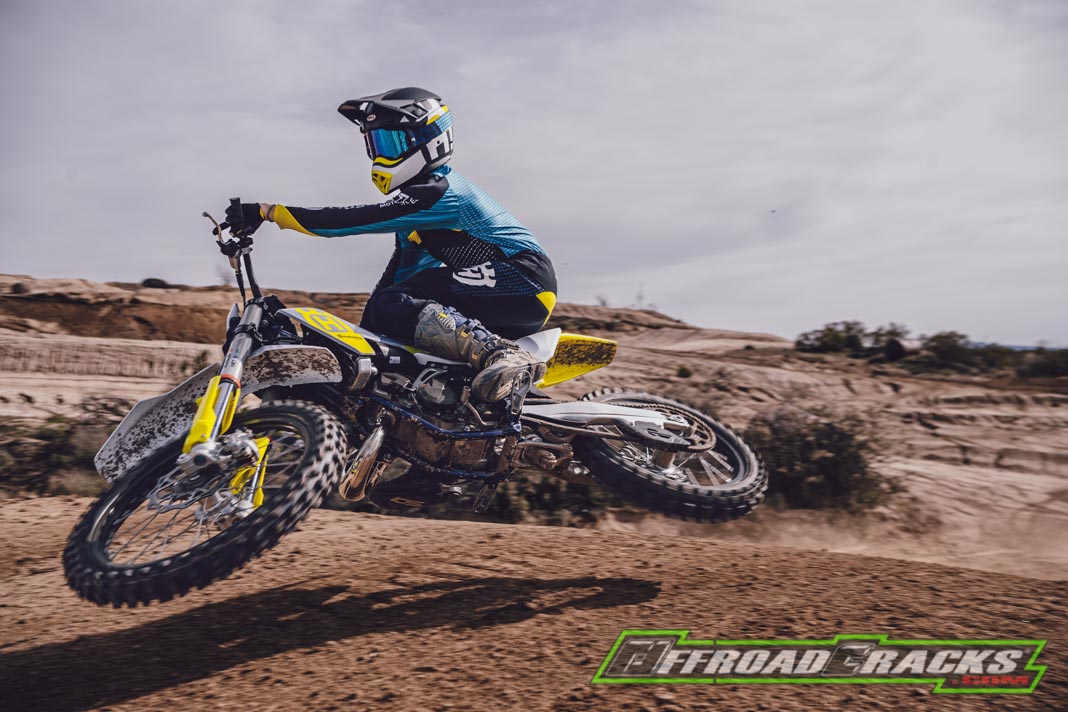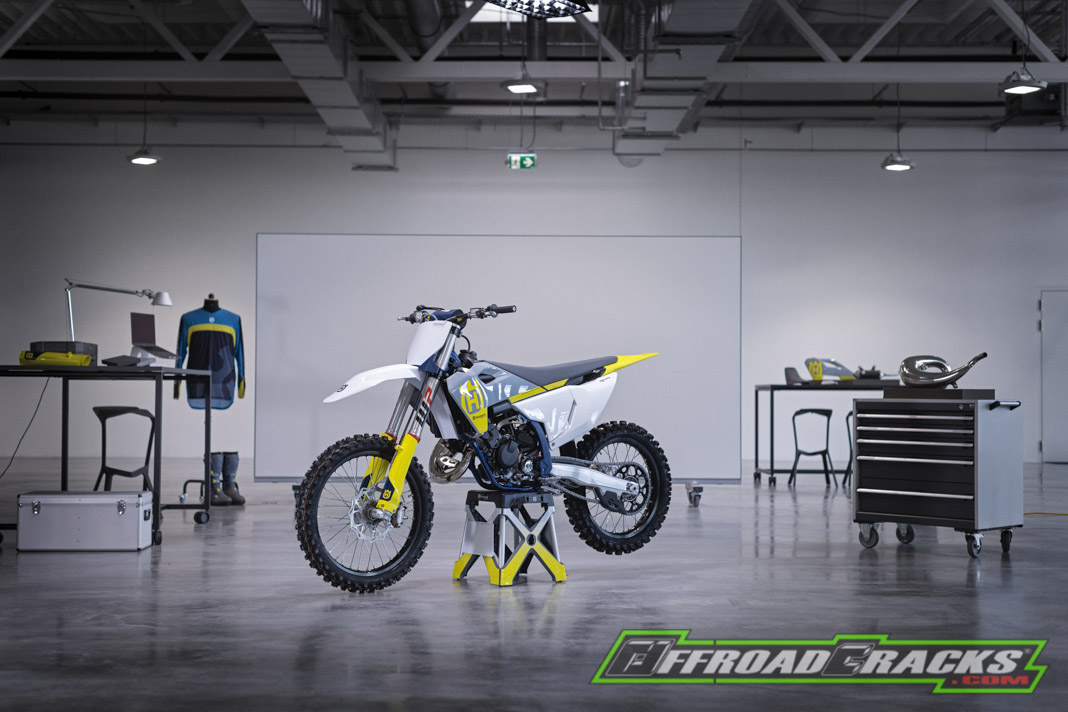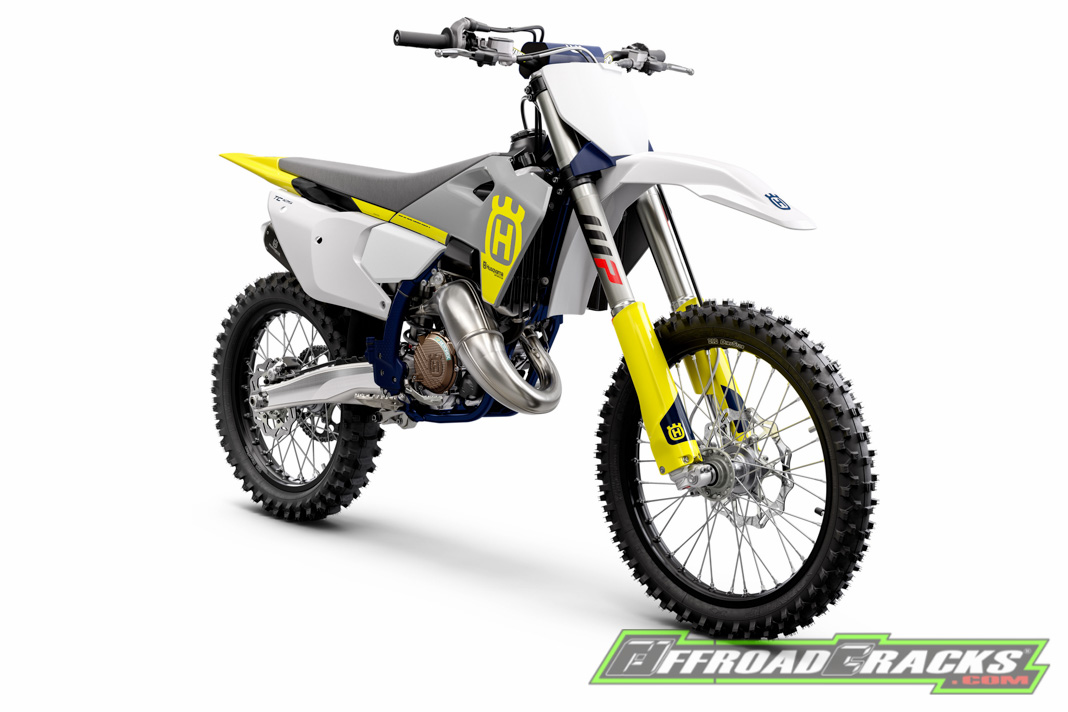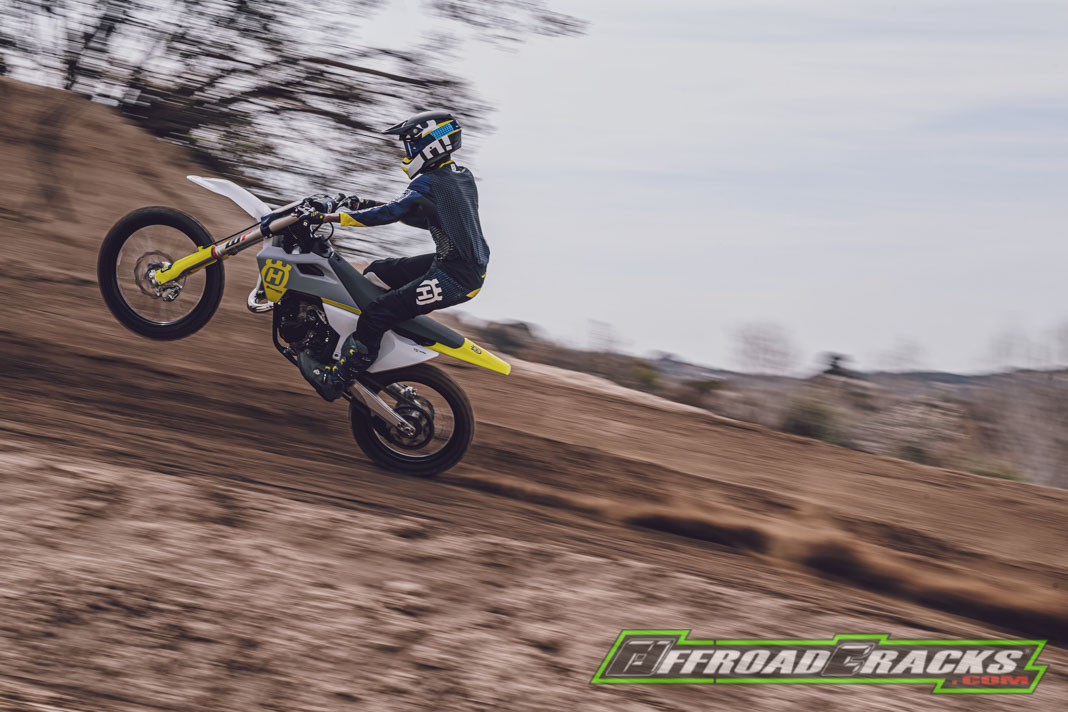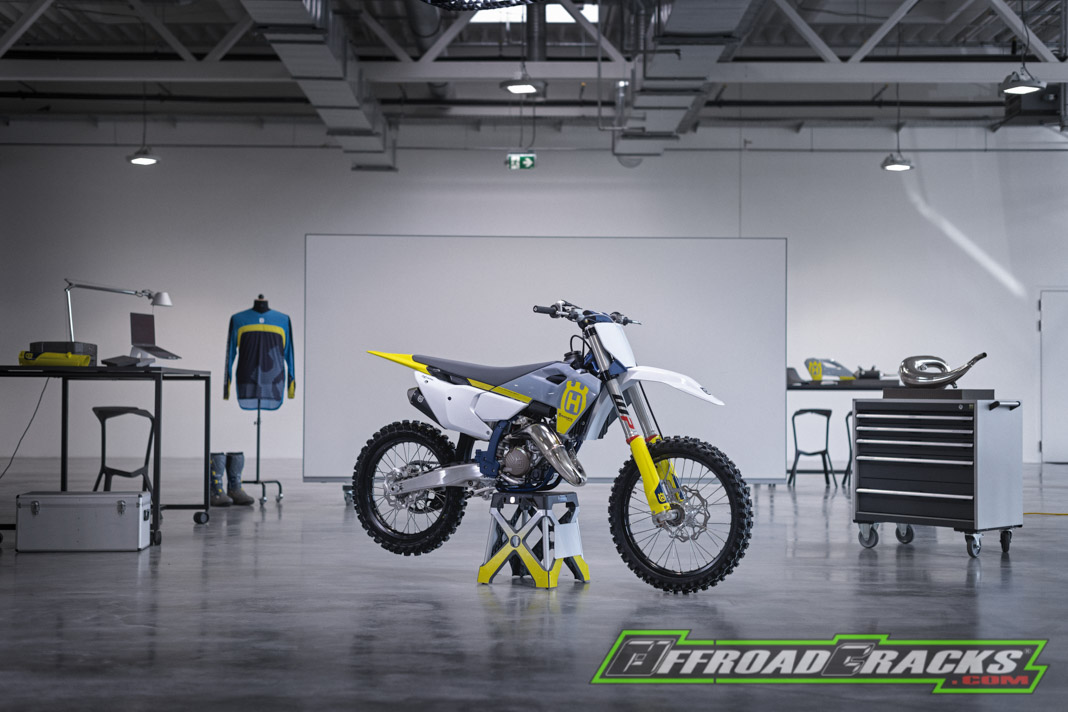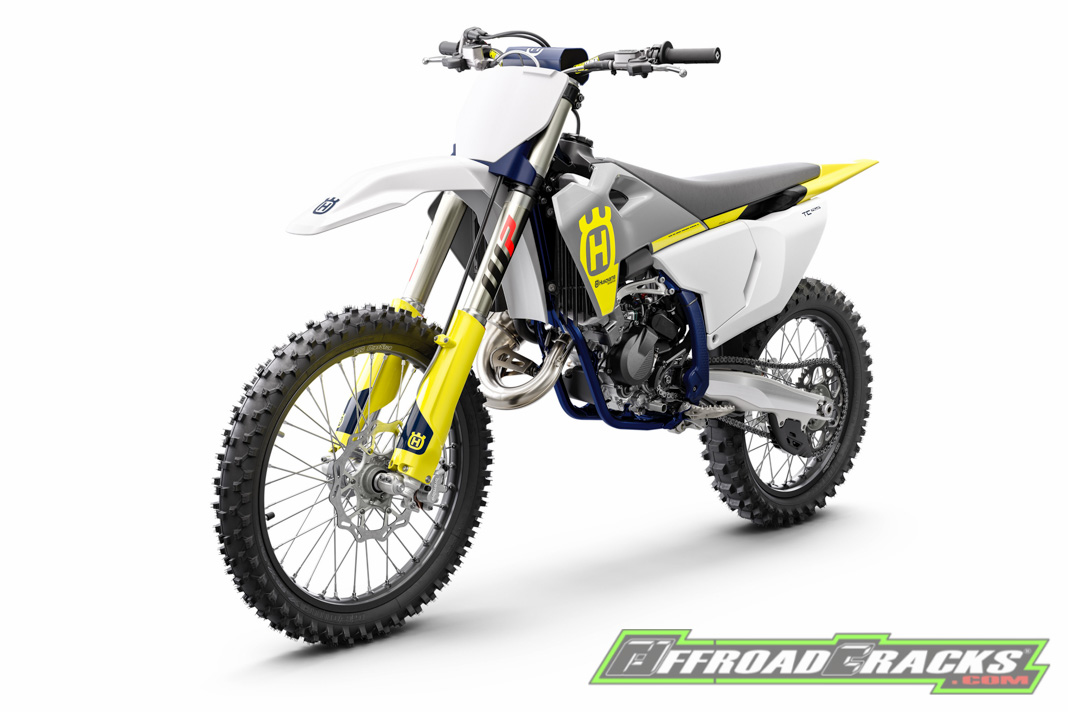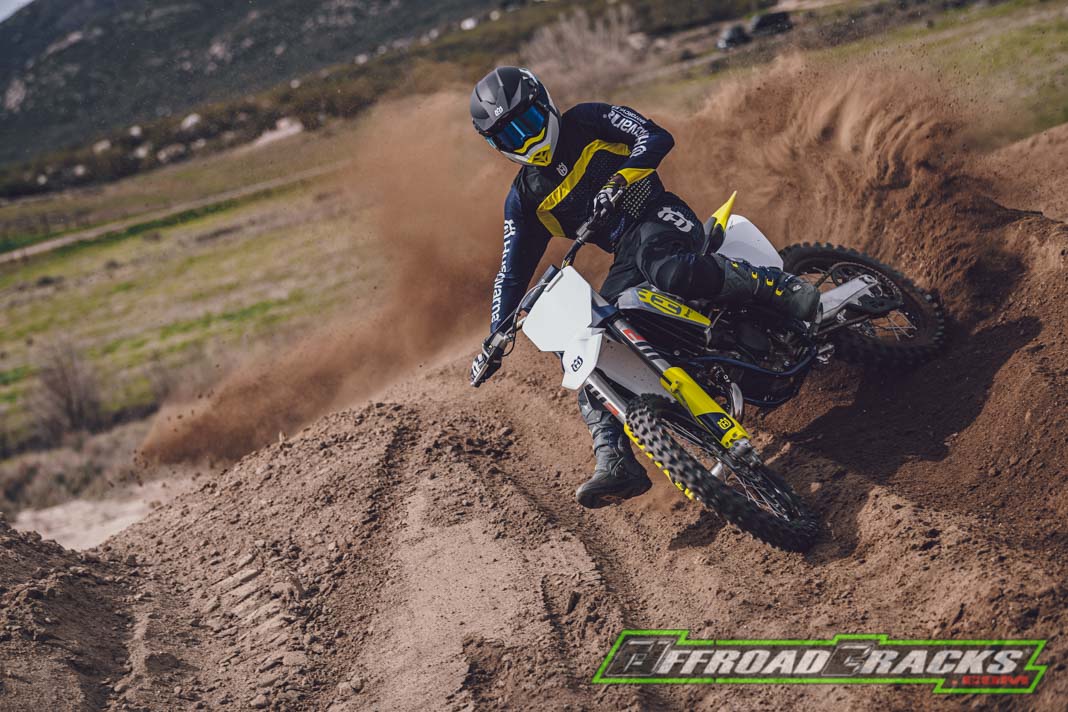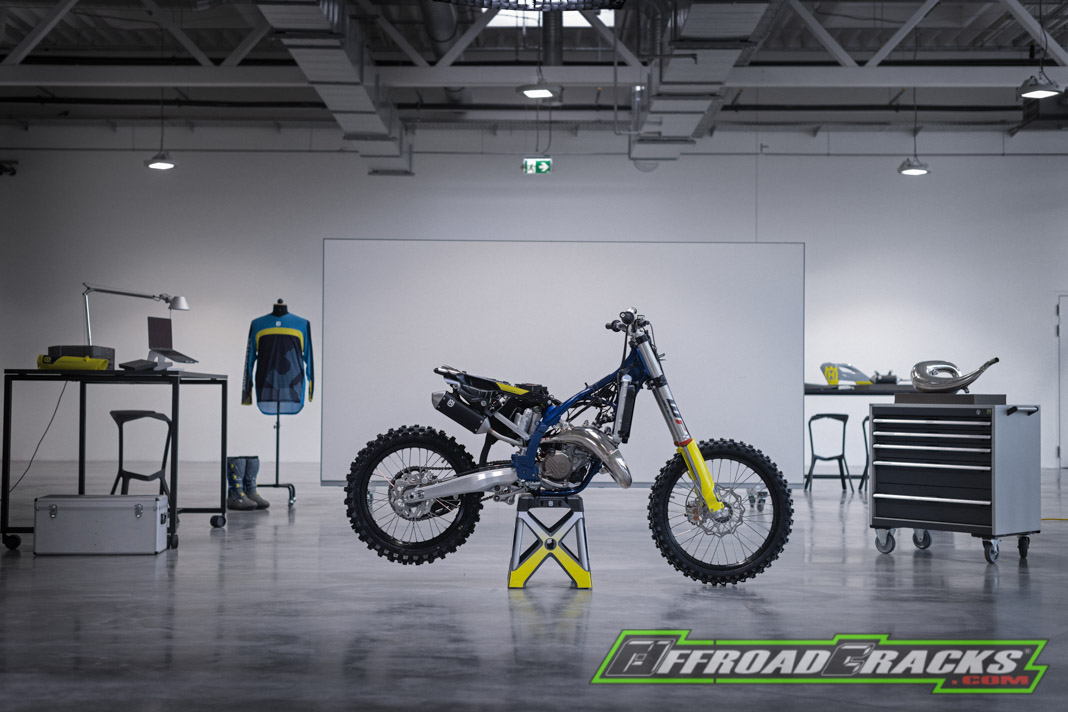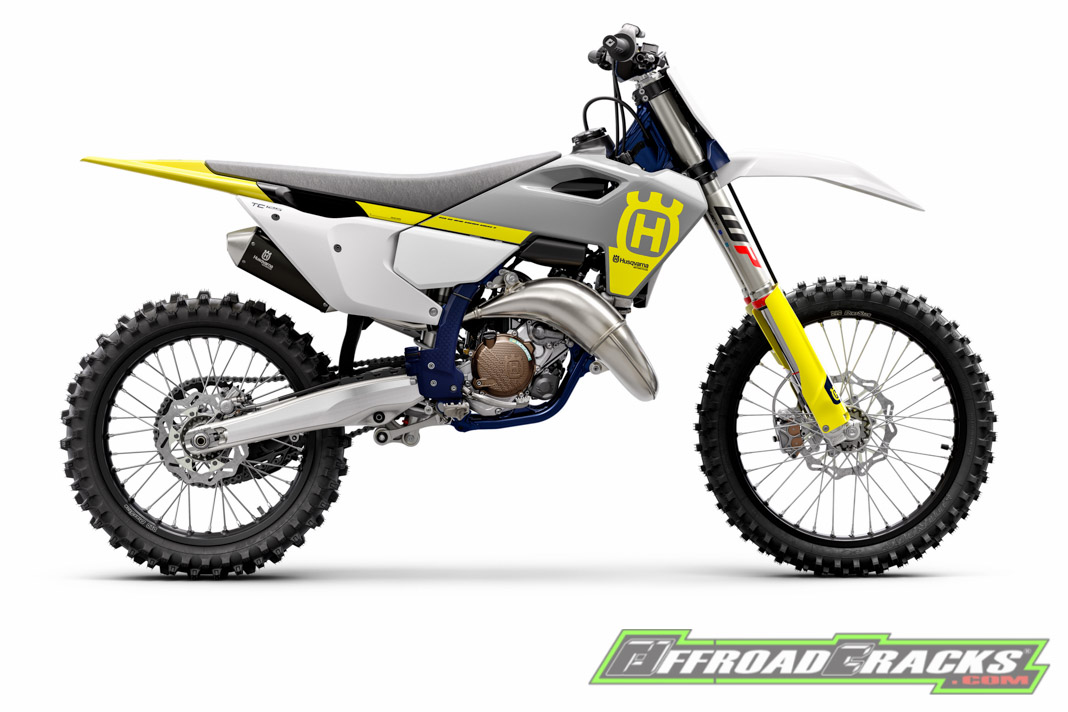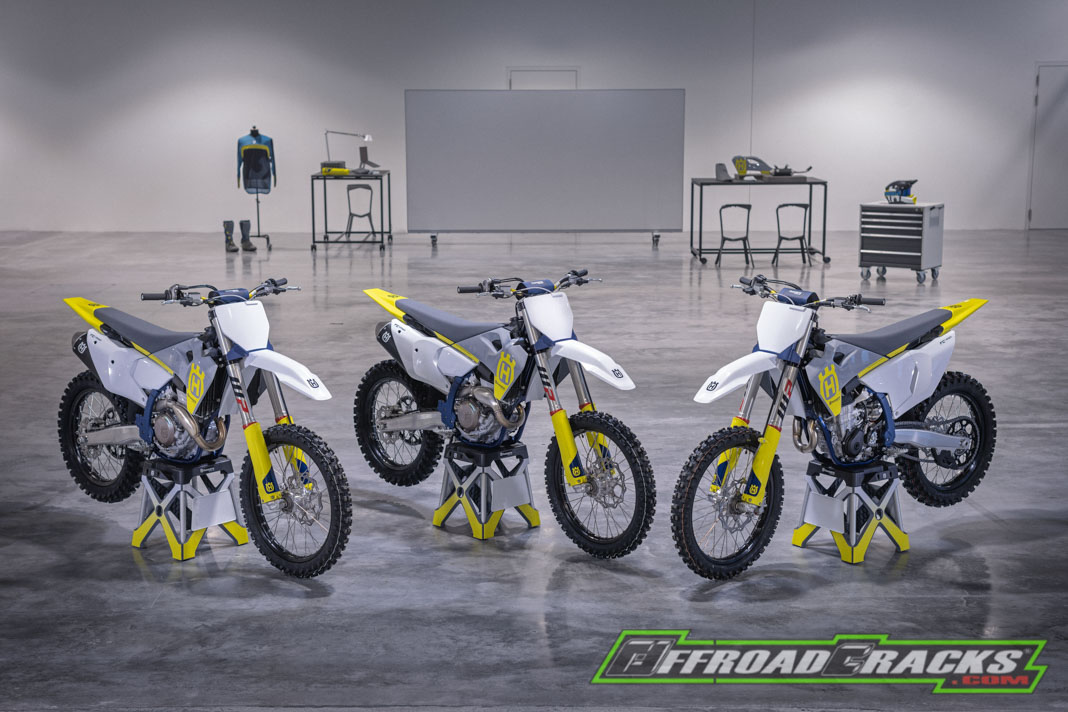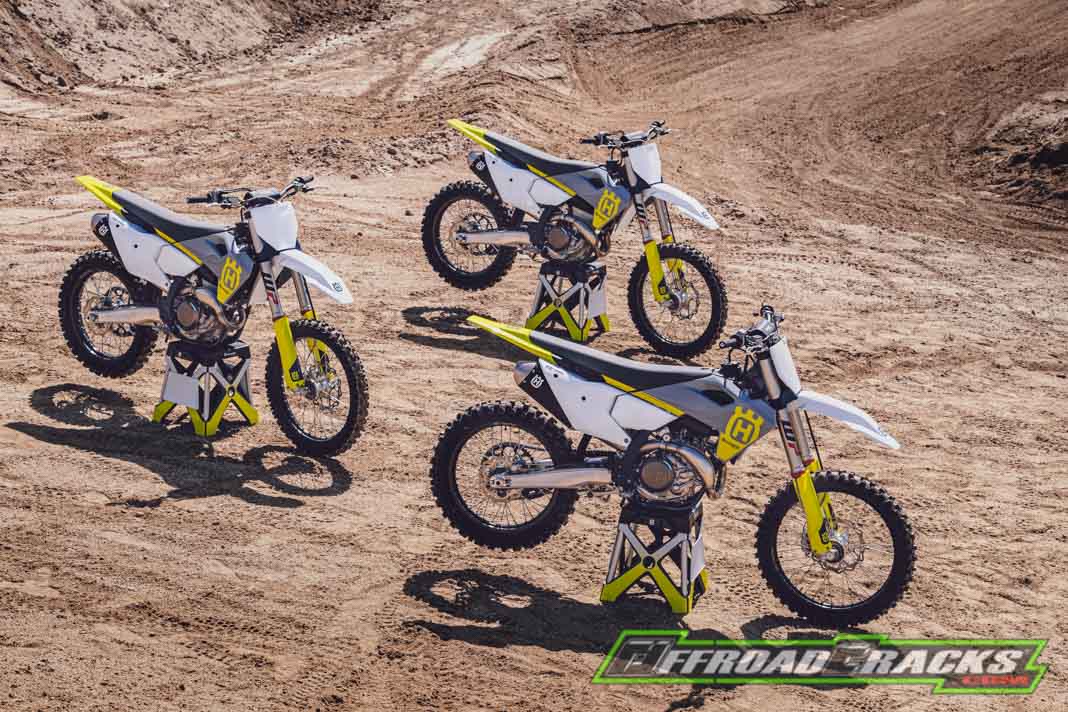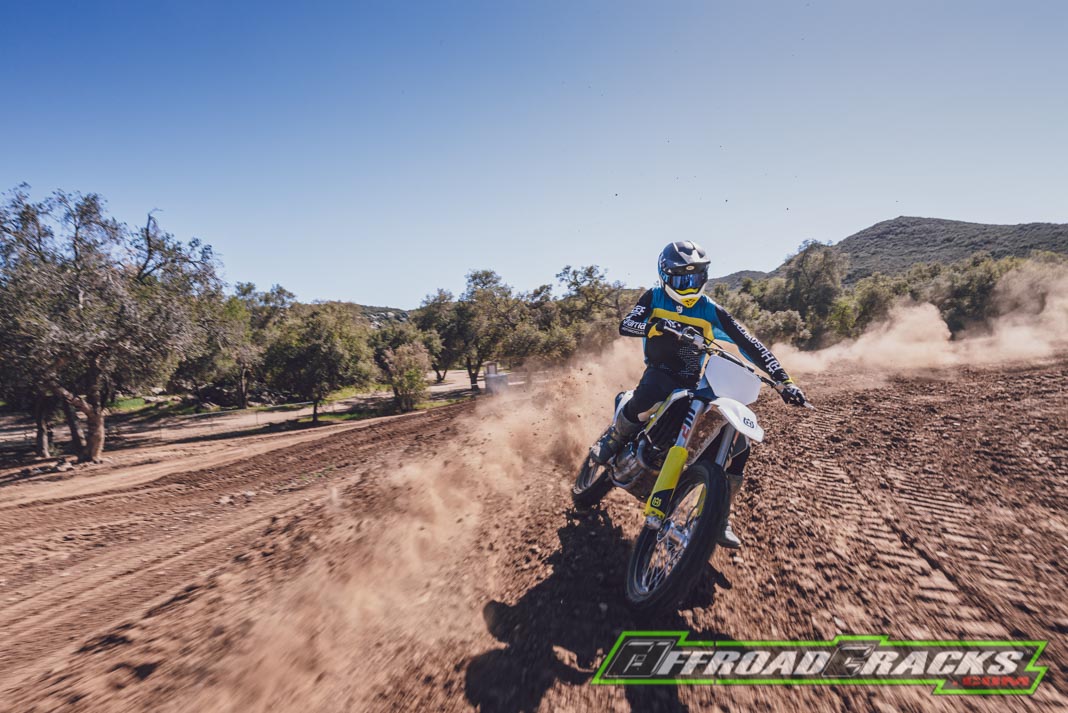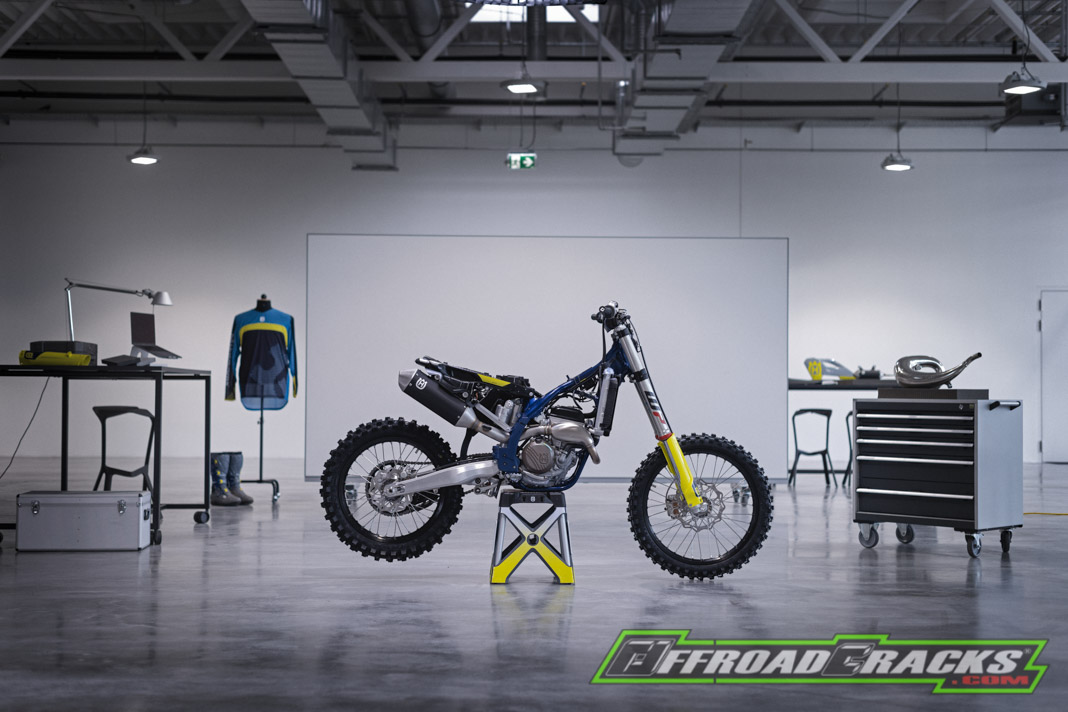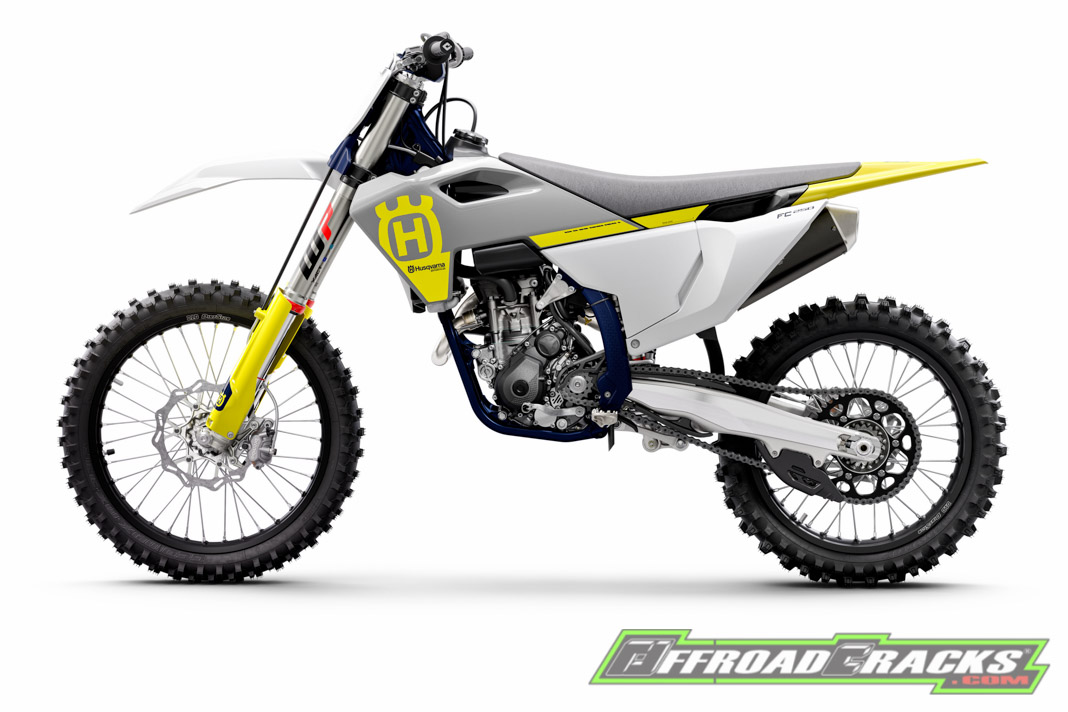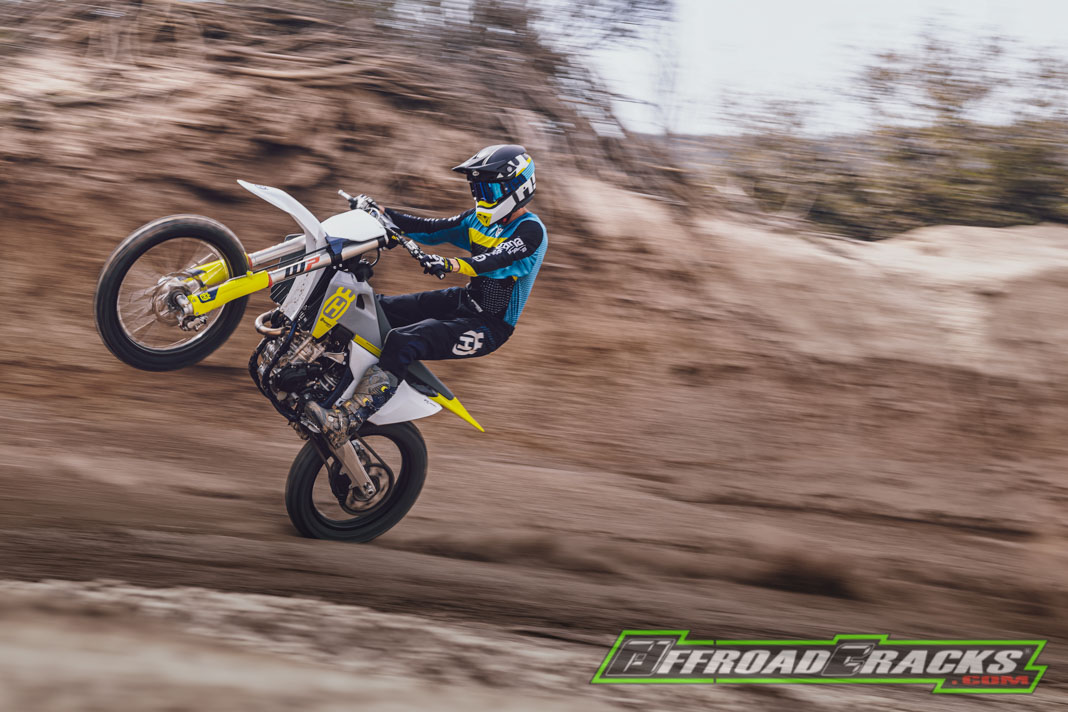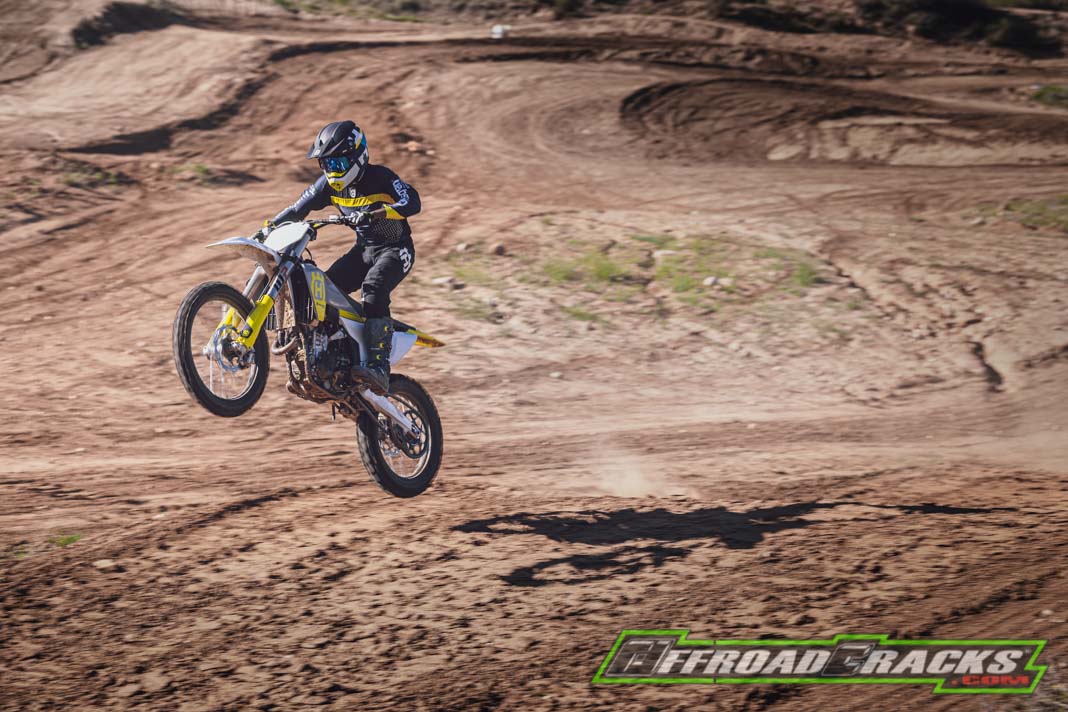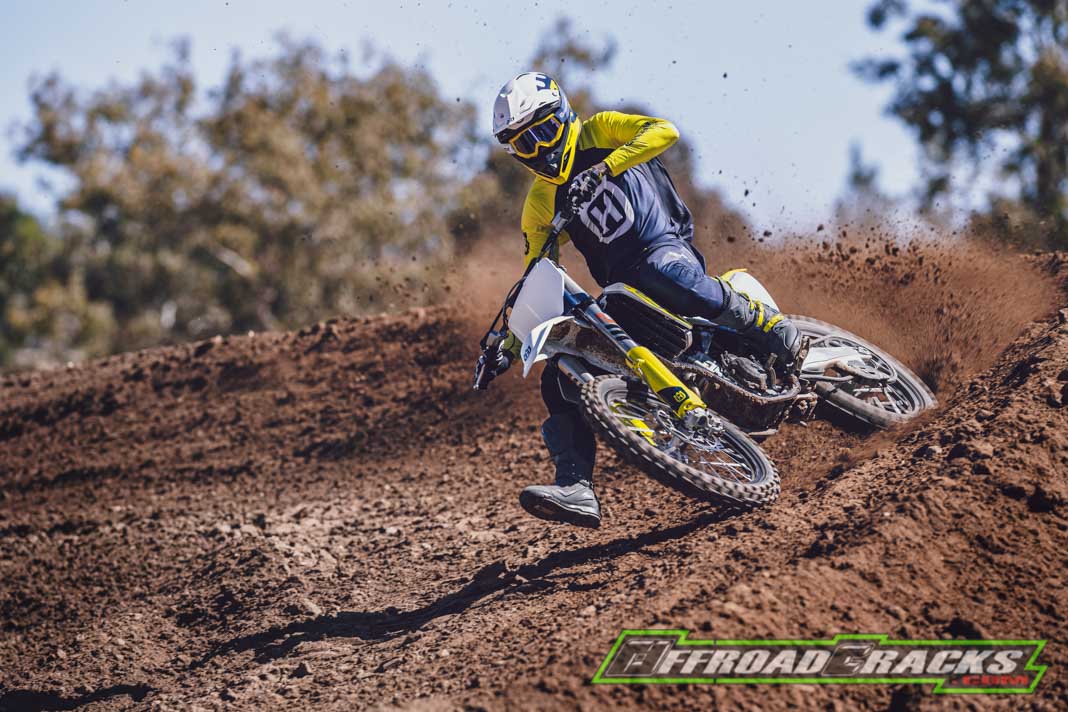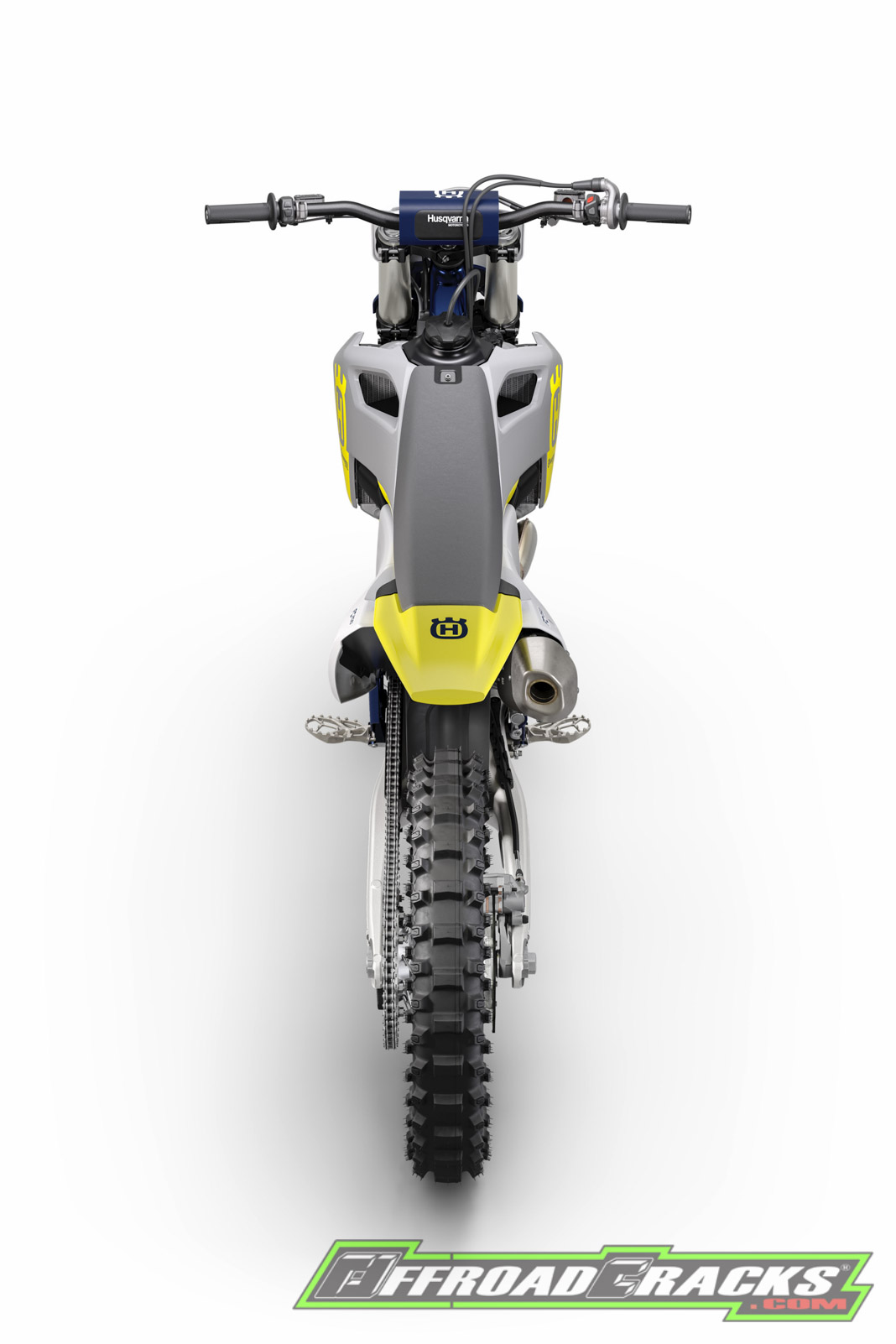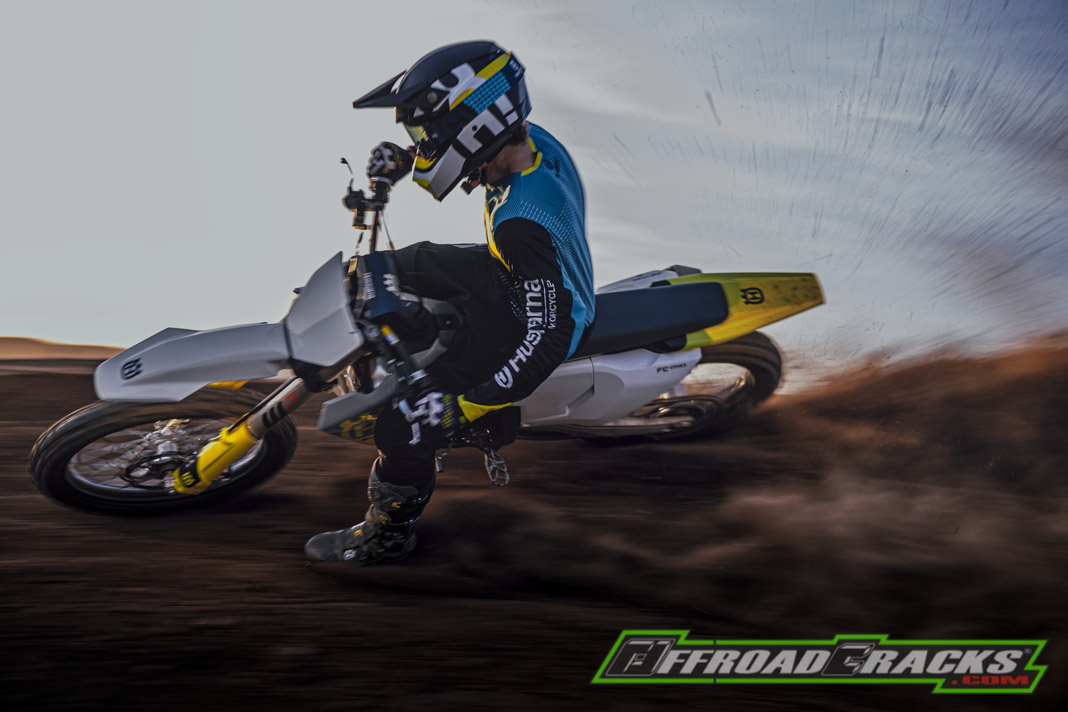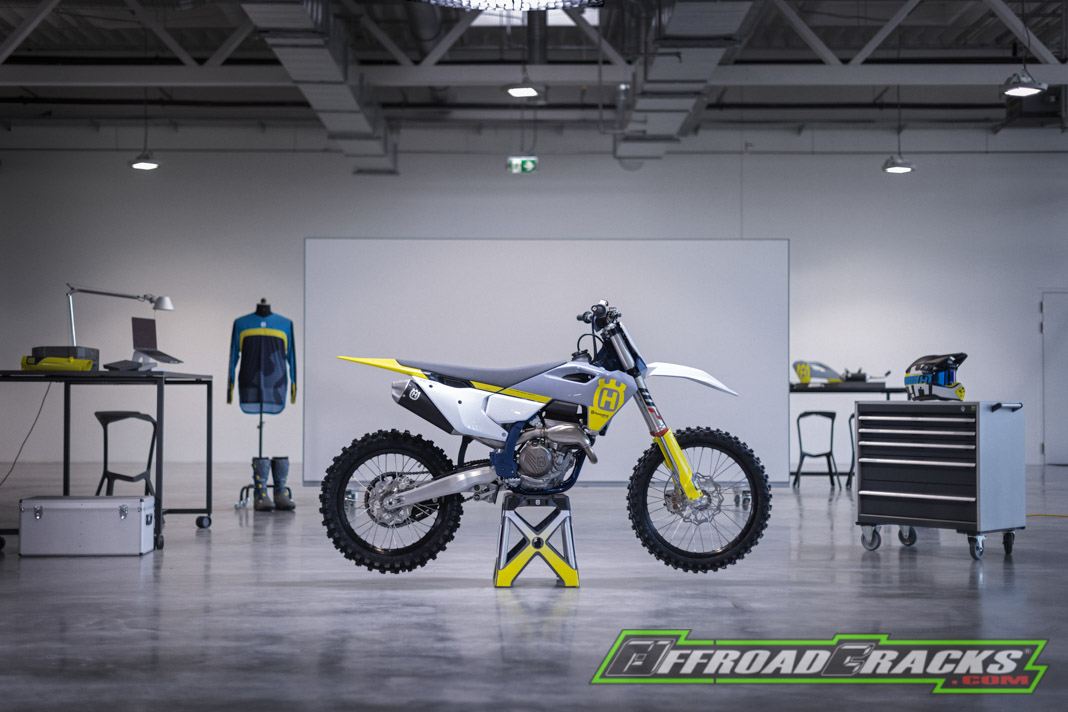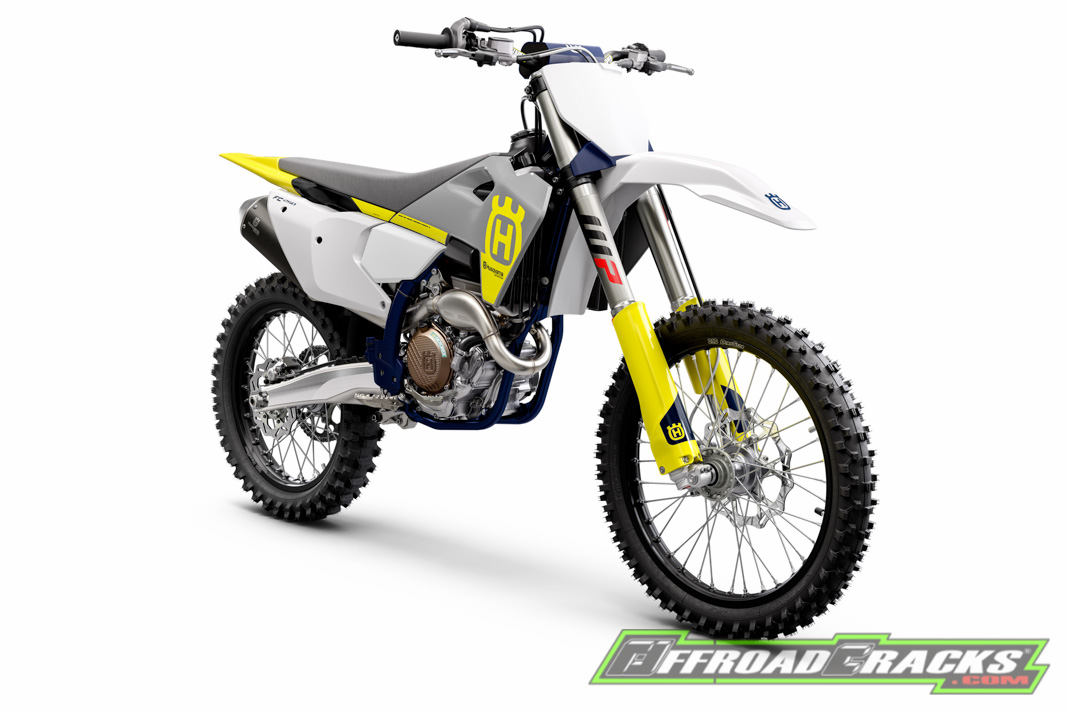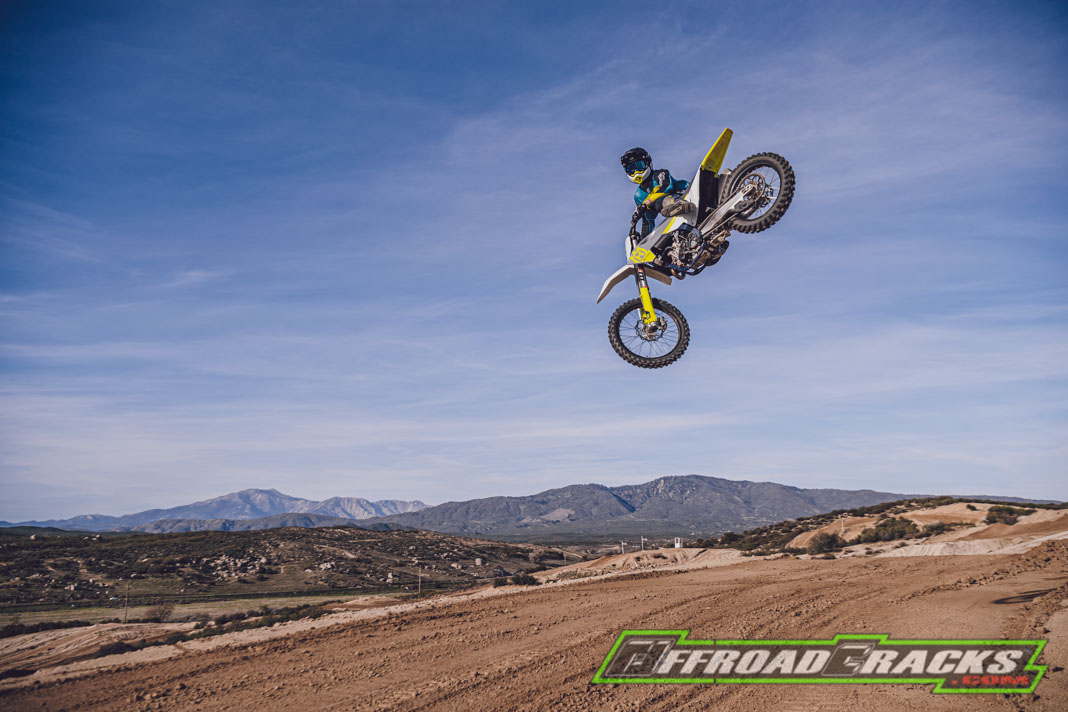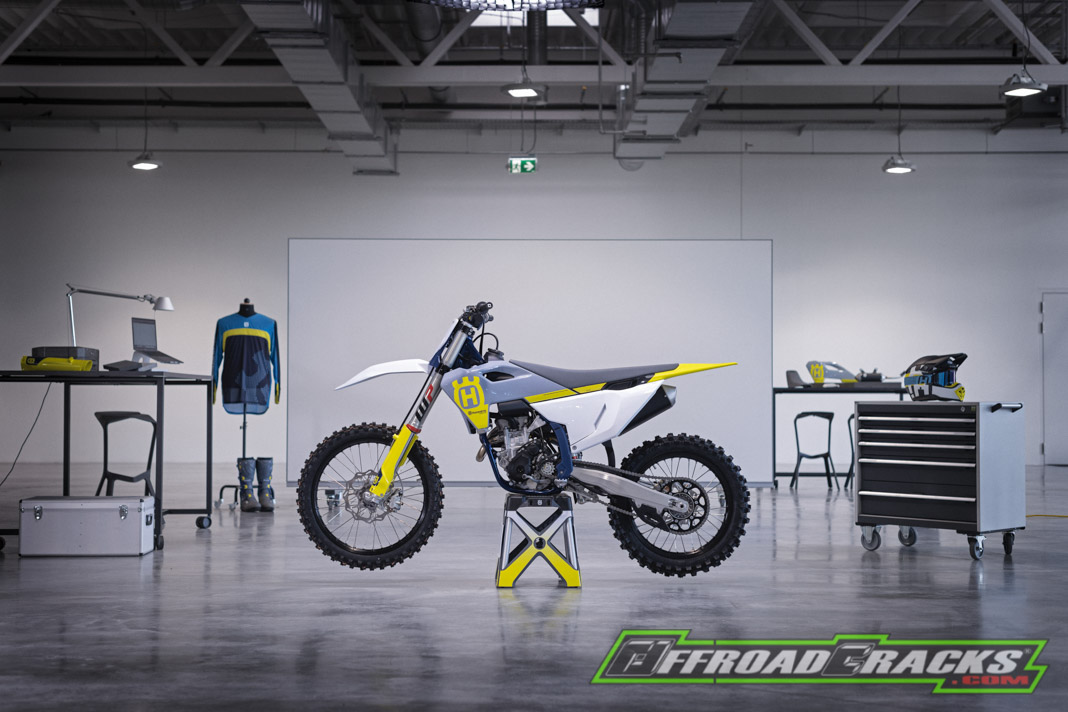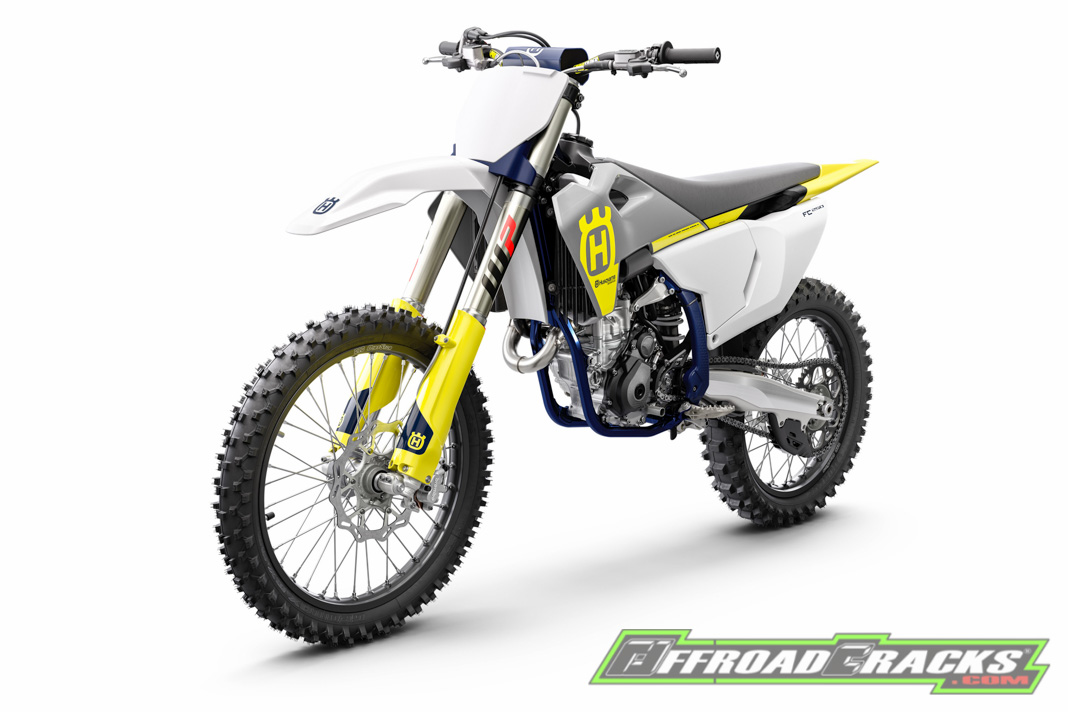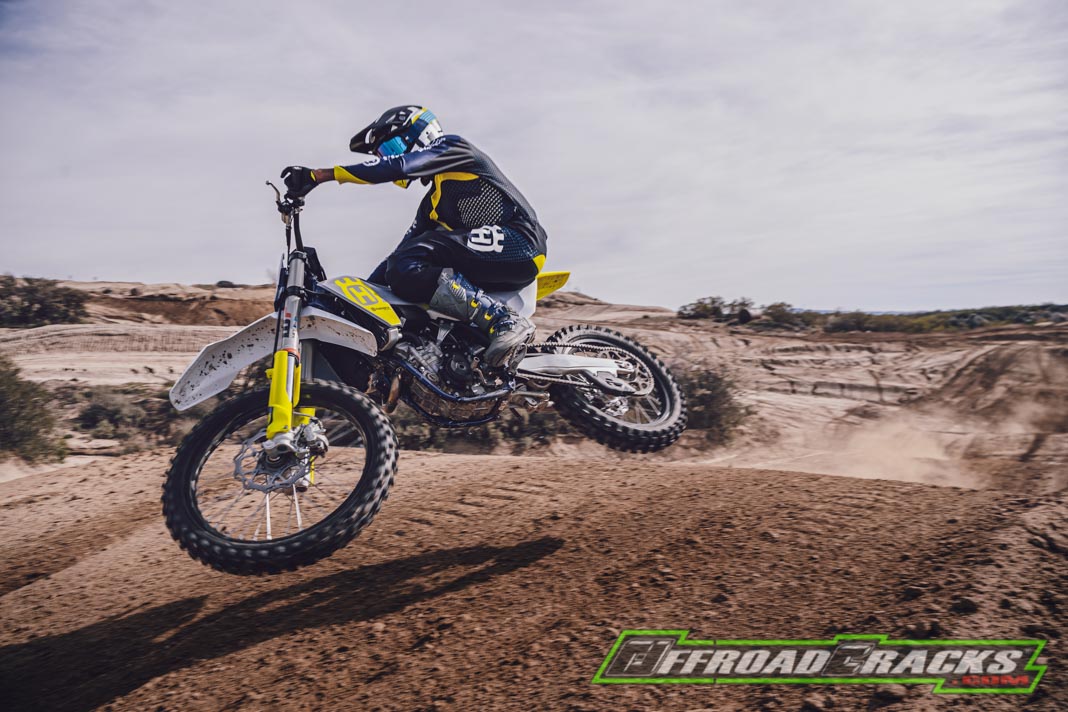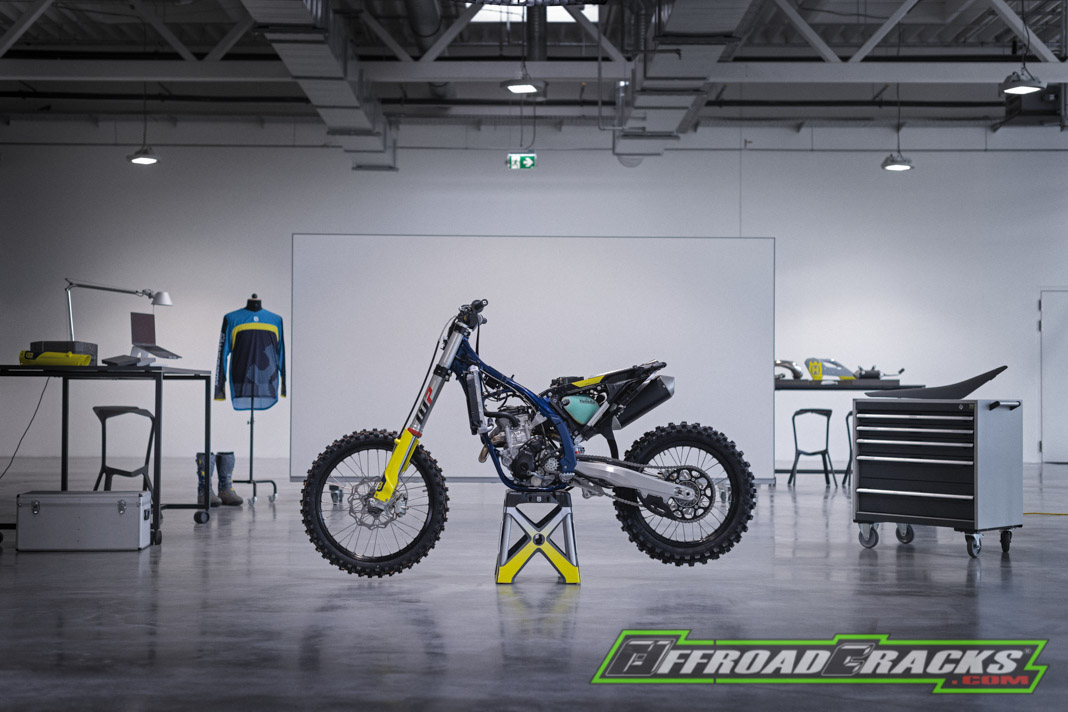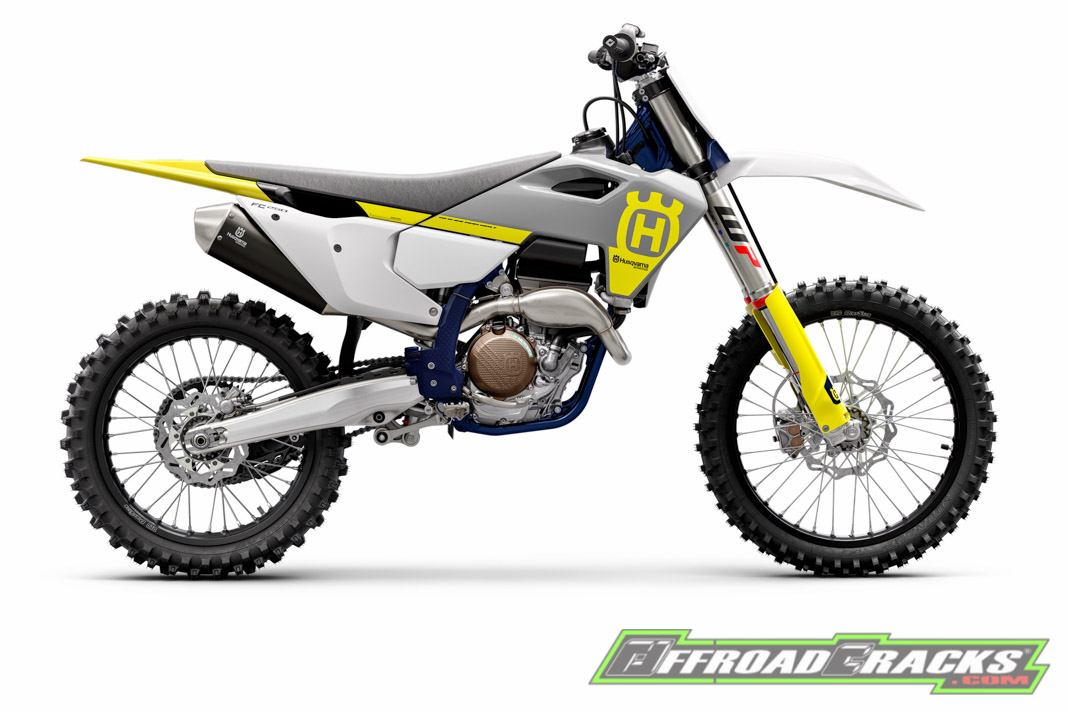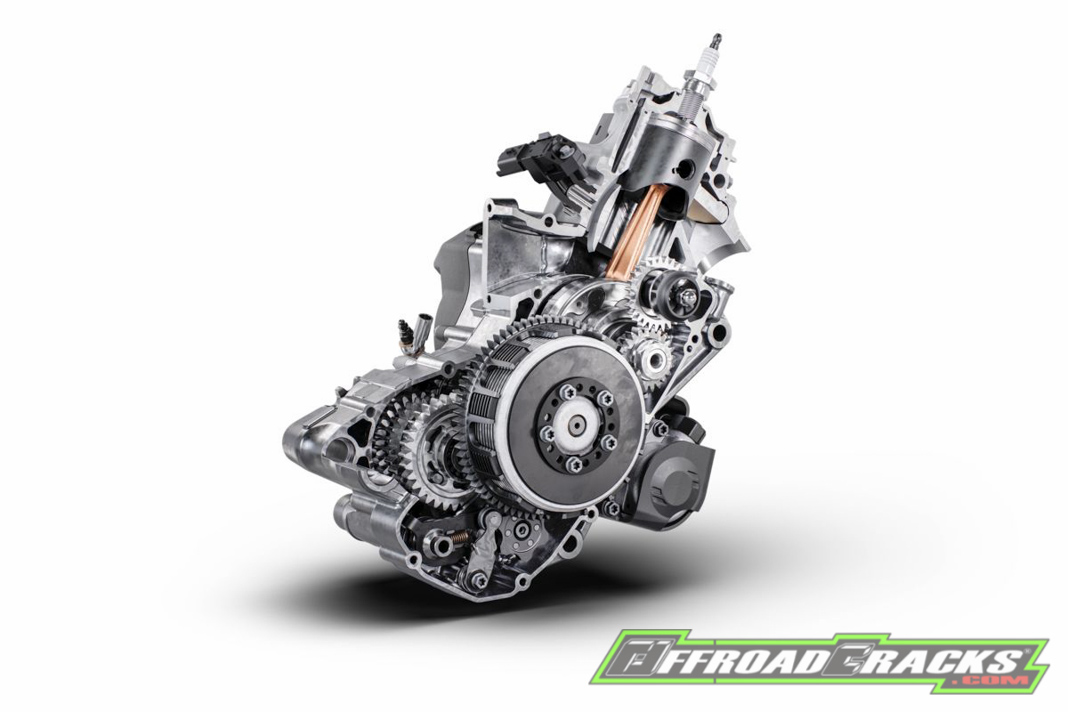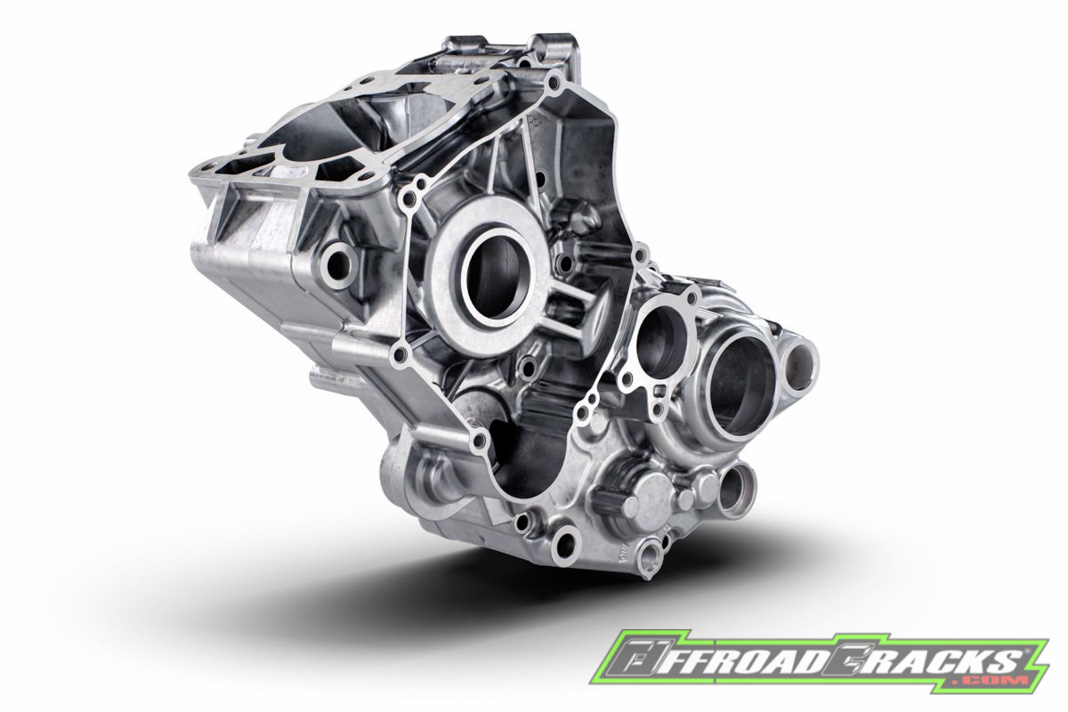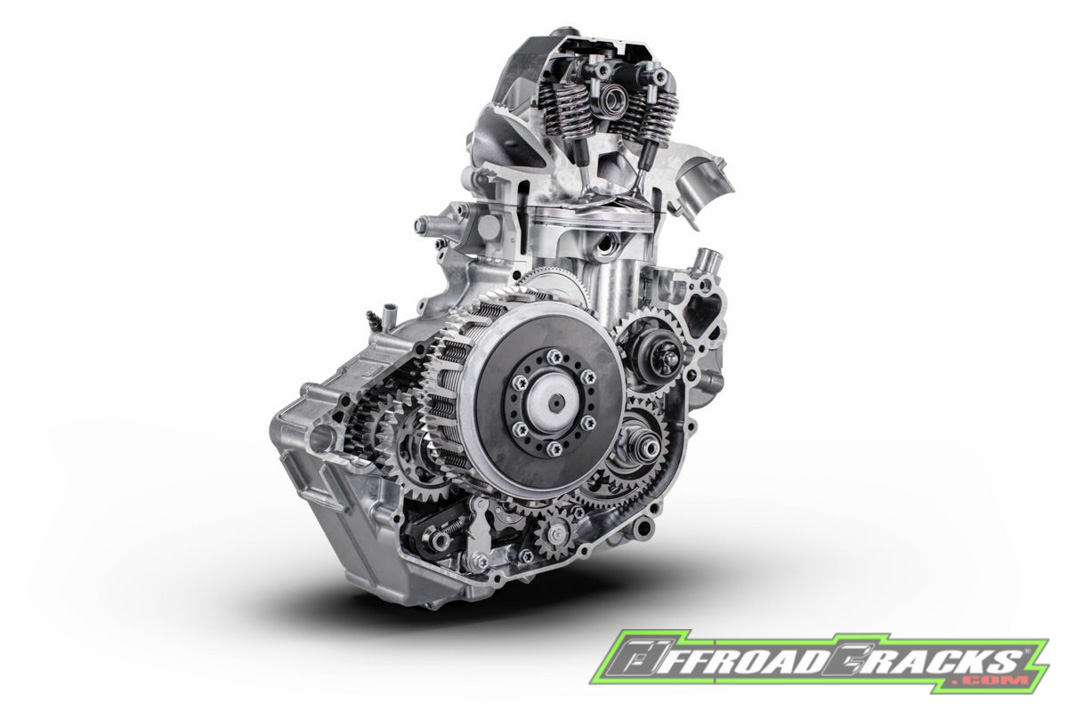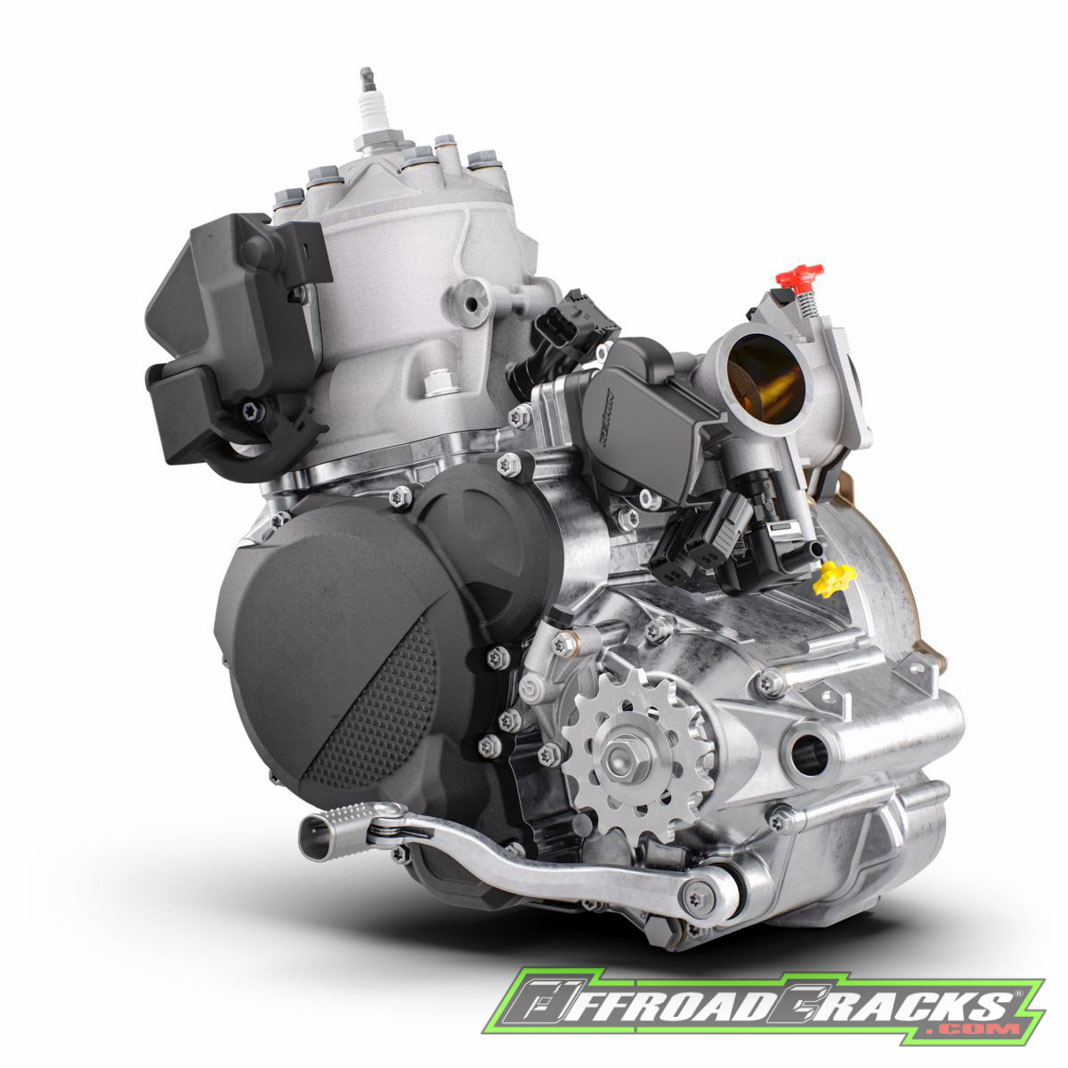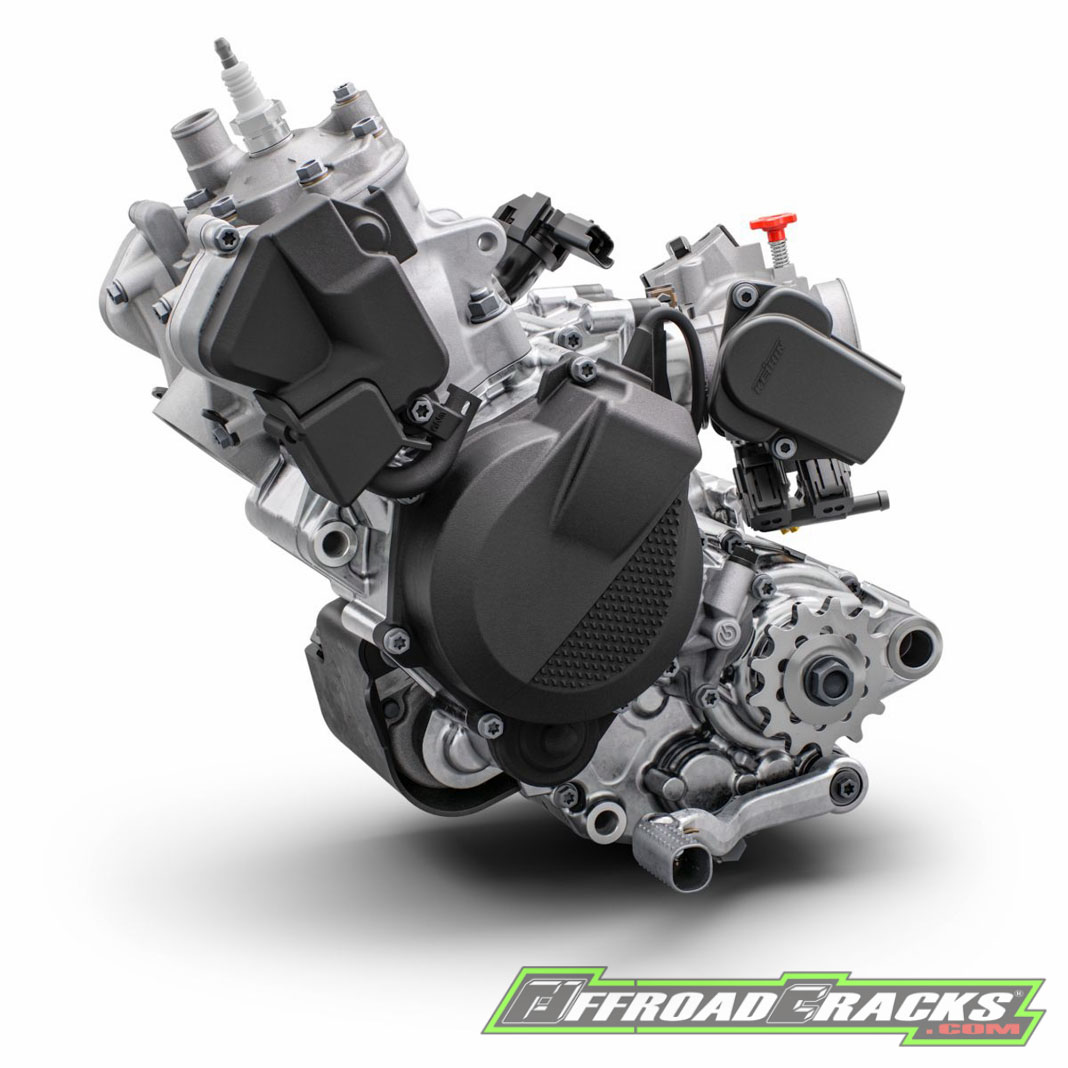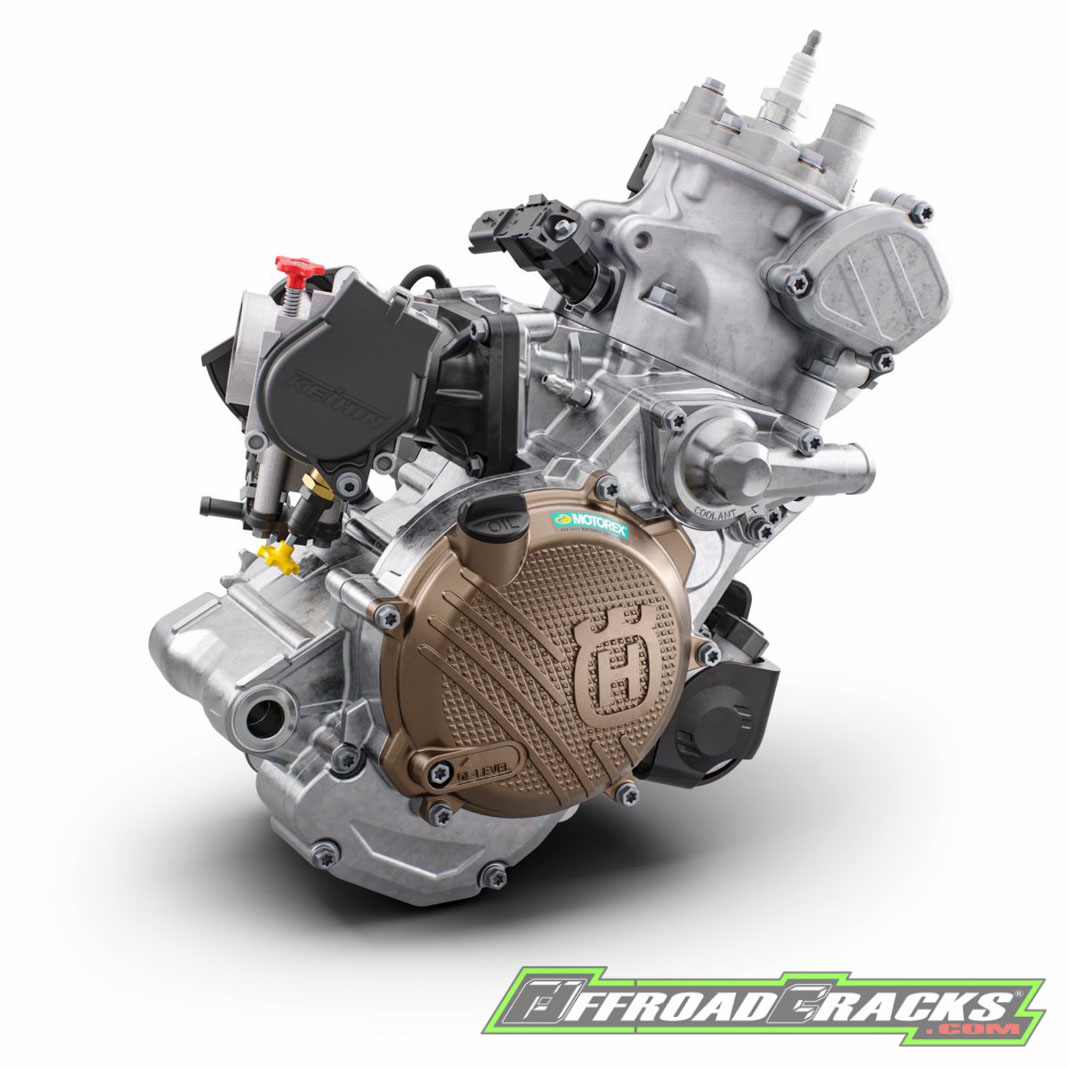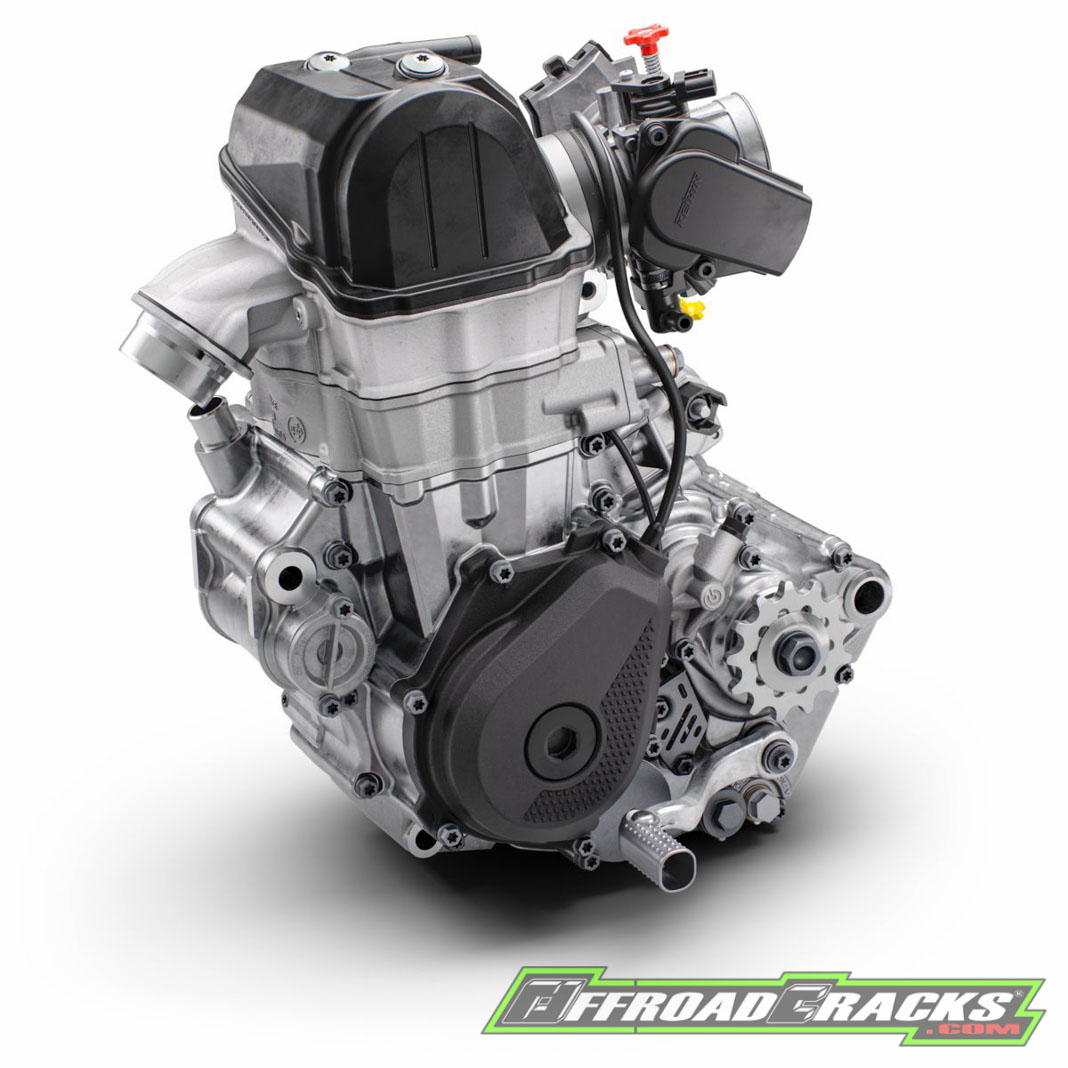 ---

HUSQVARNA MOTORCYCLES UNVEILS ITS NEW GENERATION OF MOTOCROSS MACHINERY DESIGNED FROM THE GROUND UP WITH INNOVATIVE ENGINEERING TECHNIQUES THE FC AND TC MOTOCROSS MODELS CONTINUE TO OUTPERFORM THE COMPETITION
Continuing to deliver true motocross performance, the all-new 2023 Husqvarna Motorcycles' TC and FC models further enhance the on-track riding experiences of all riders. Highly capable of competing at the highest levels of racing as standard, technical advancements across the five-motorcycle-strong range include new engines, suspension, frames, swingarms, and bodywork. Each of the 2-stroke and 4-stroke machines receive tailored developments for maximum performance.
Strengthening their positions as the leading 2-strokes on the market, the TC 125 and TC 250 are now equipped with Electronic Fuel Injection (EFI) and E-Start as standard. The throttle body fuel injection system ensures class-leading power and rideability, as well as enhancing reliability, and lowering overall running costs. Both machines are now easily started with the simple press of a button. These significant enhancements underline the continued evolution of these popular models, which set the benchmark for premium motocross machinery in the highly competitive 2-stroke sector.
The 2023 FC 250 and FC 350 are powered by all-new 4-stroke engines that are designed to be faster, lighter, and play a vital role in enhancing overall handling. Utilising the latest technology and electronic rider aids, these models remain at the forefront of motocross machinery development alongside the FC 450, which features a revised and repositioned engine to improve mass centralisation.
All machines in the motocross line-up are engineered to outperform the competition. Expertly assembled with high quality components for enhanced performance, reliability, and customisation, the FC and TC models are equipped with WP suspension for unsurpassed comfort and straight-line stability. The new WP XACT 48 mm front forks offer more progressive end-of-stroke damping thanks to an improved hydrostop. In addition, the WP XACT rear shock is designed with a refined main piston for improved comfort and features tool-free adjusters for fast setting changes. Complete with ProTaper handlebars, a Brembo clutch, and Dunlop tyres, each model is equipped with a map select switch for selectable engine maps and a personalised riding experience.
What is new for 2023:
New bodywork with specifically tailored ergonomics for easier movement on the motorcycle
New hydro-formed chromium-molybdenum frames significantly improve anti-squat behaviour
New topology-optimised die-cast aluminium swingarm provides optimal rigidity and low weight
New throttle body fuel injection on 2-stroke engines ensures class-leading power and rideability
New FC 250 and FC 350 DOHC engines deliver class-leading torque and peak power
New Quickshift sensor ensures seamless upshifting on all 4-stroke models
New electric start on both 2-stroke models
New aluminium-polyamide hybrid subframe construction provides specifically calculated rigidity and advanced durability
New WP XACT 48 mm front forks with AER technology offer more progressive end-of-stroke damping
New WP XACT rear shock design with CFD-optimised main piston and tool-free adjusters
New multifunctional Map Select Switch also activates the Quickshifter, Traction, and Launch Control
High-performance Brembo hydraulic clutch system
Premium-quality ProTaper handlebars
Electric start powered by a lightweight Li-Ion 2.0 Ah battery
A competition-focused range of Technical Accessories and Apparel accompanies the release of all 2023 TC and FC machines. Included within the collection of high-quality components designed to improve performance and reliability are wheels, triple clamps, an exhaust, as well as many protective parts. For comfort, safety, and style, the Apparel Collection ensures riders of all abilities are fully equipped for every ride. Offering a full head-to-toe range that includes protective equipment and riding gear for all racers, all designs truly compliment Husqvarna Motorcycles' 2023 TC and FC models.
The 2023 motocross range is available worldwide from now onwards at all authorised Husqvarna Motorcycles Dealers. Availability may differ from country to country. For details on pricing and availability, please refer to your national Husqvarna Motorcycles subsidiary or importer.
PRICES 2023
4T
• FC 450 11.249 Euro
• FC 350 10.899 Euro
• FC 250 10.549 Euro
2T
• TC 250 10.199 Euro
• TC 125 9.299 Euro
• TC 85 6.499 Euro
• TC 65 5.349 Euro
• TC 50 4.249 Euro
• TC 50 Mini 3.949 Euro
PHOTO GALLERY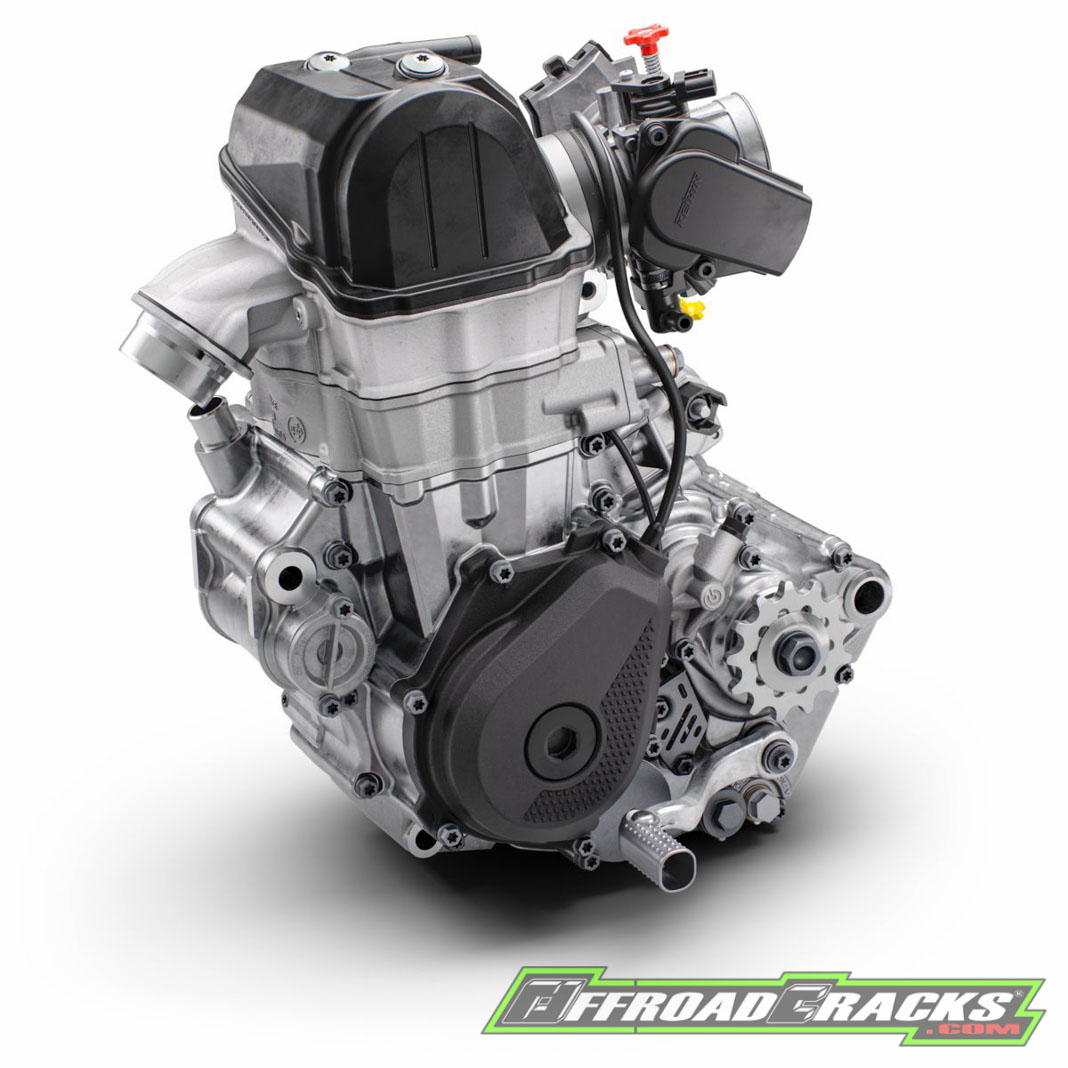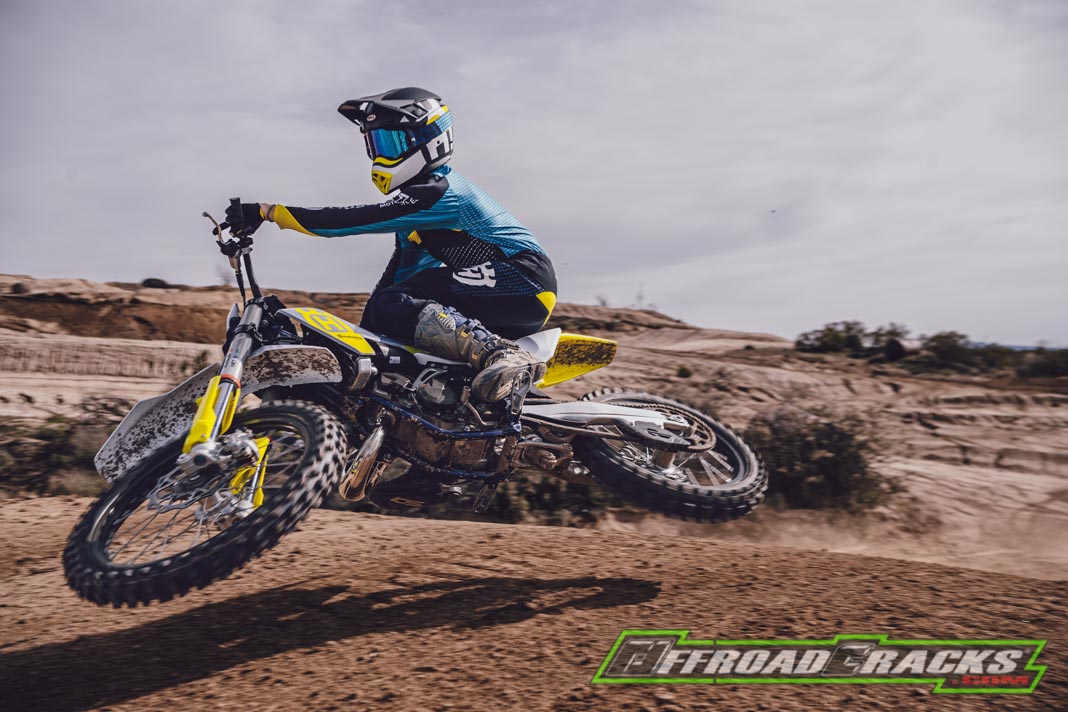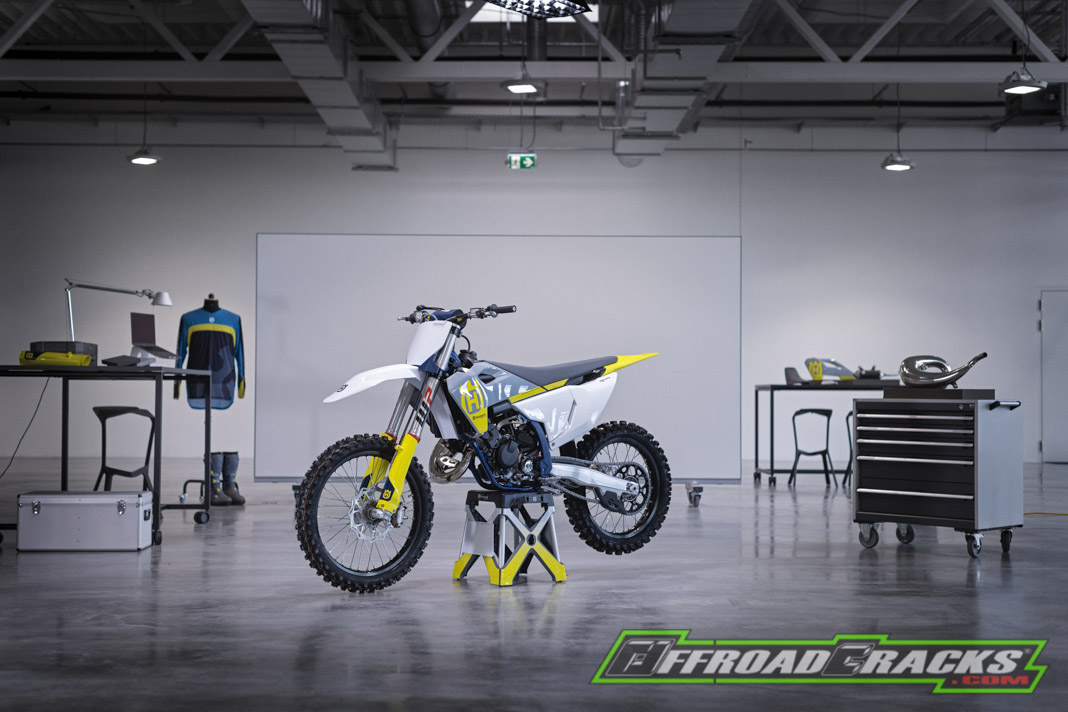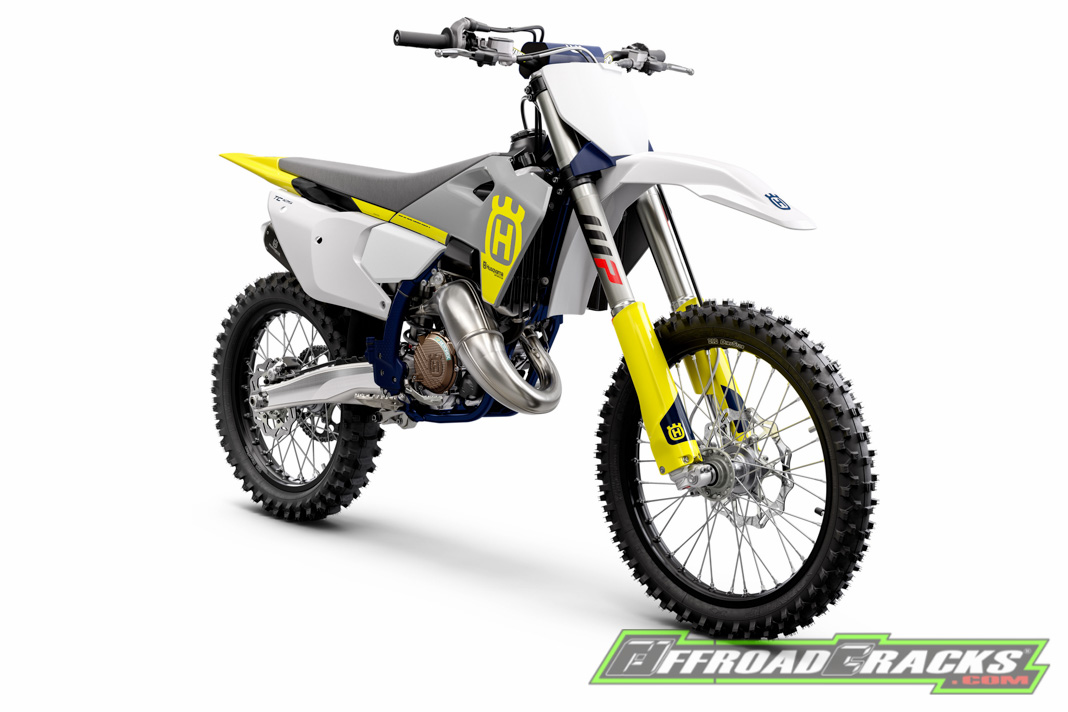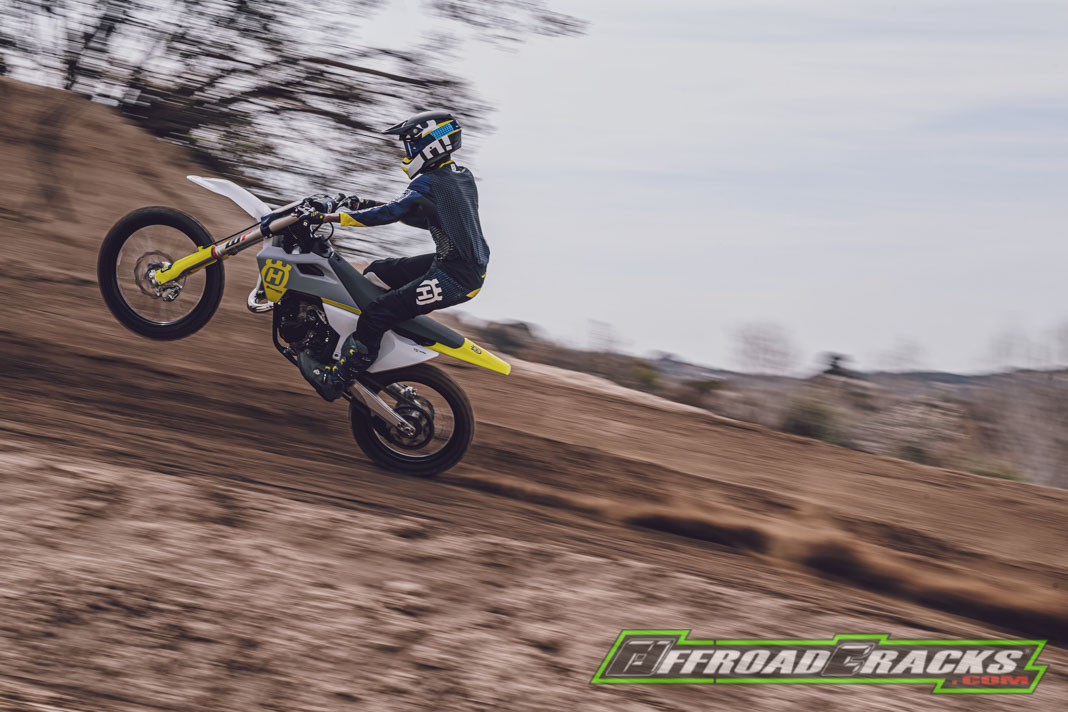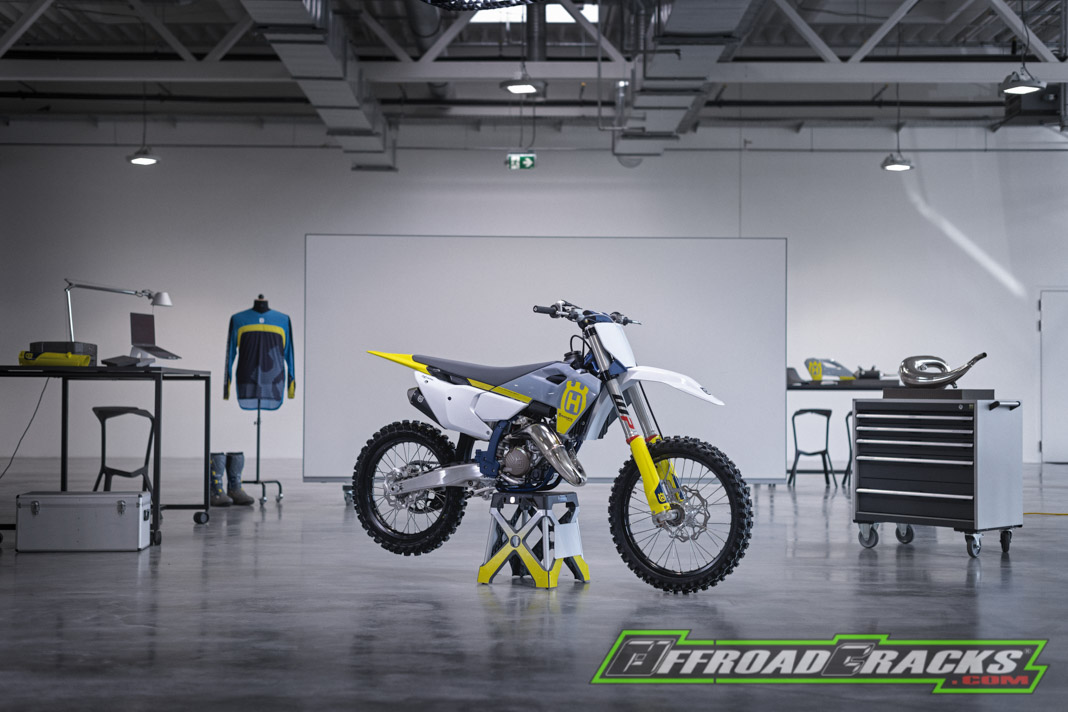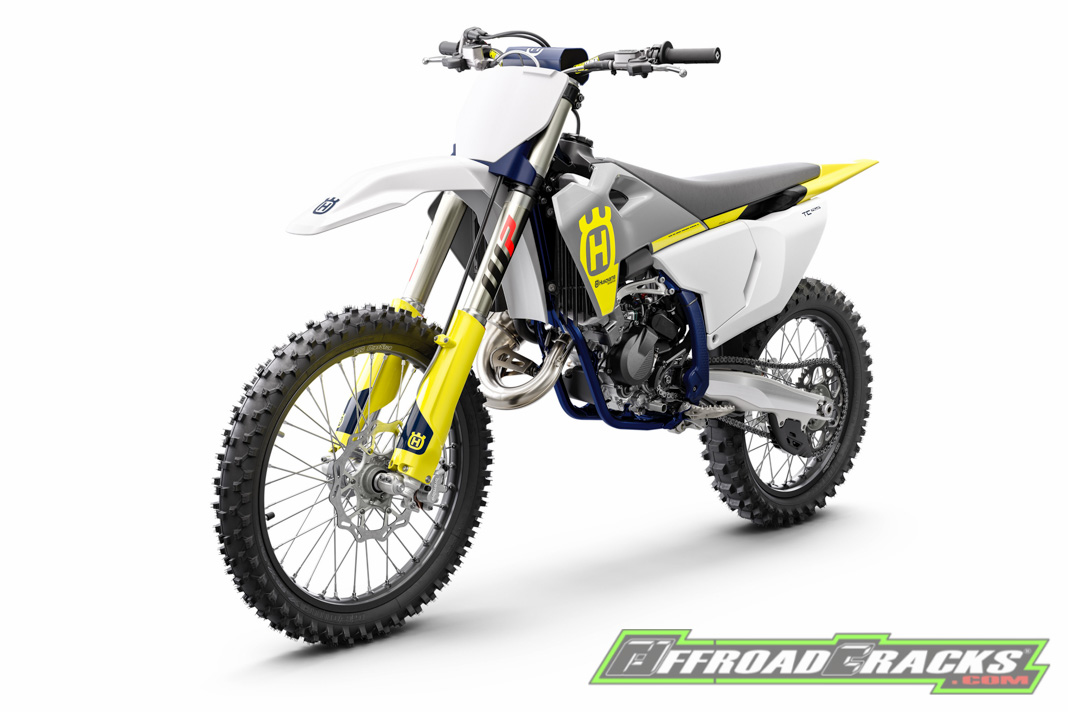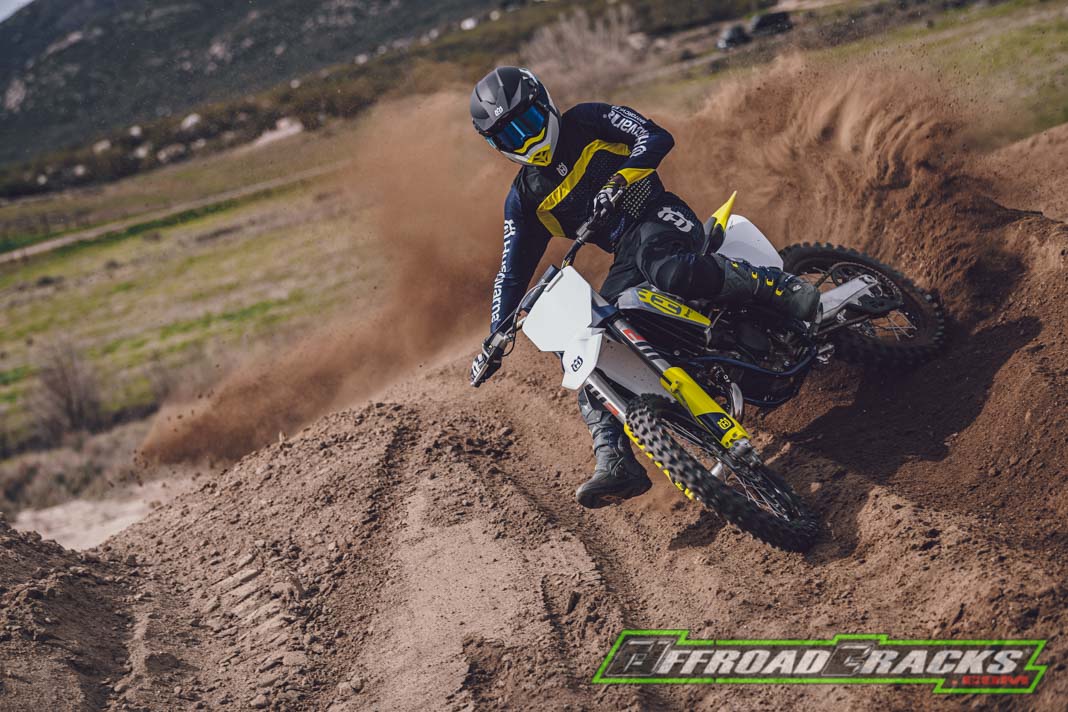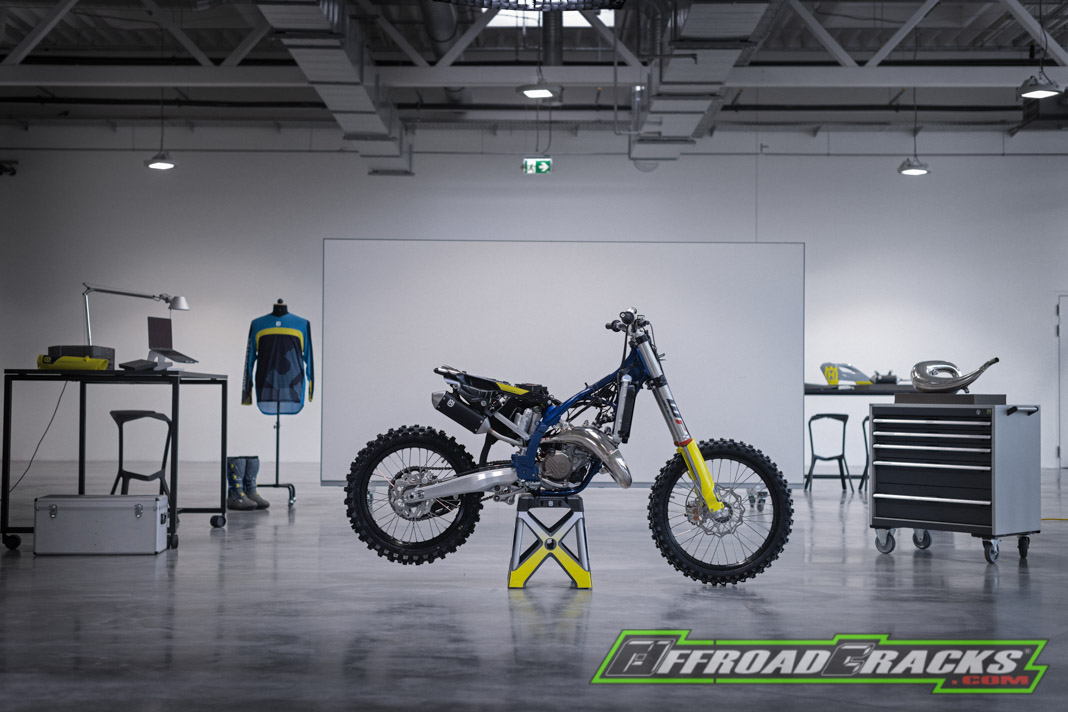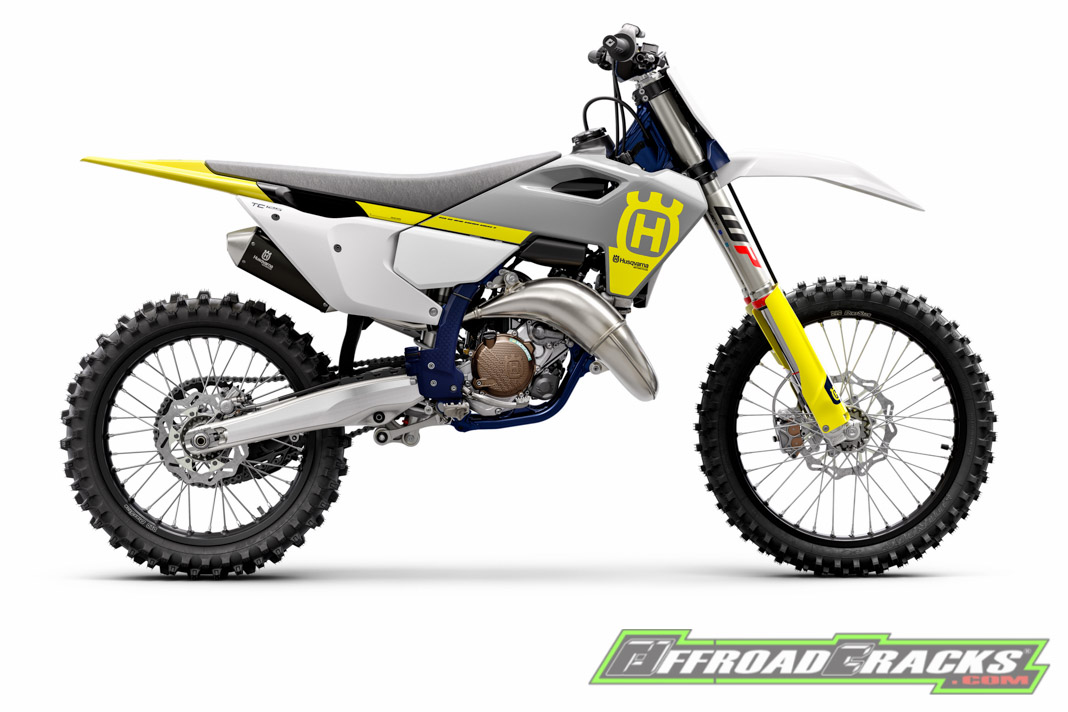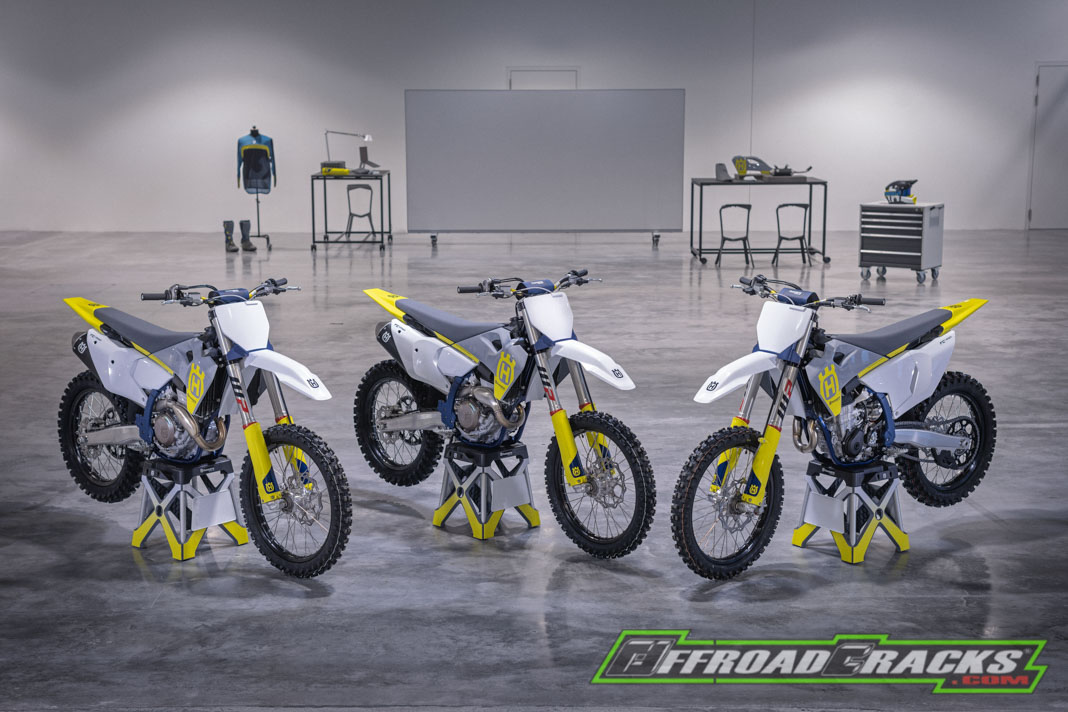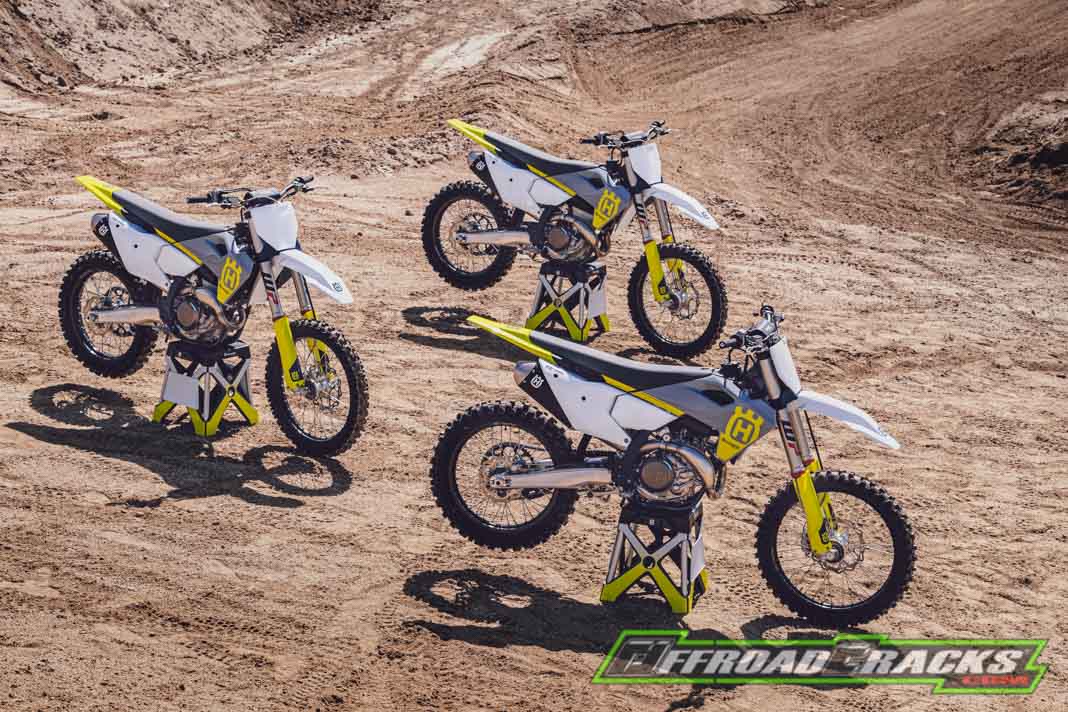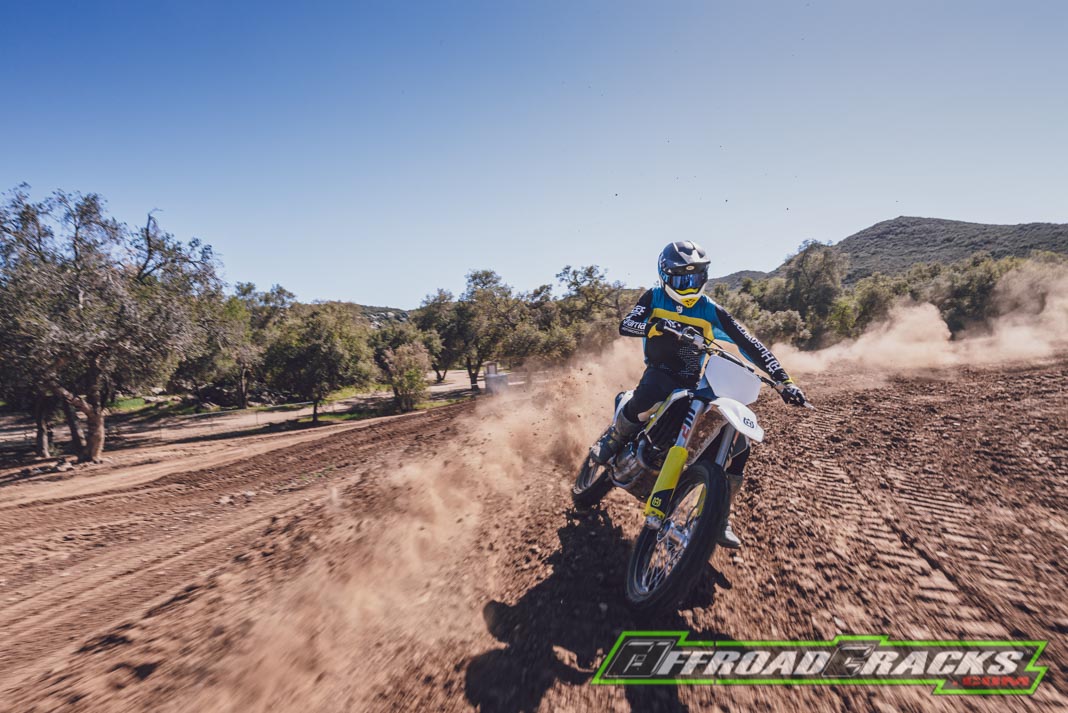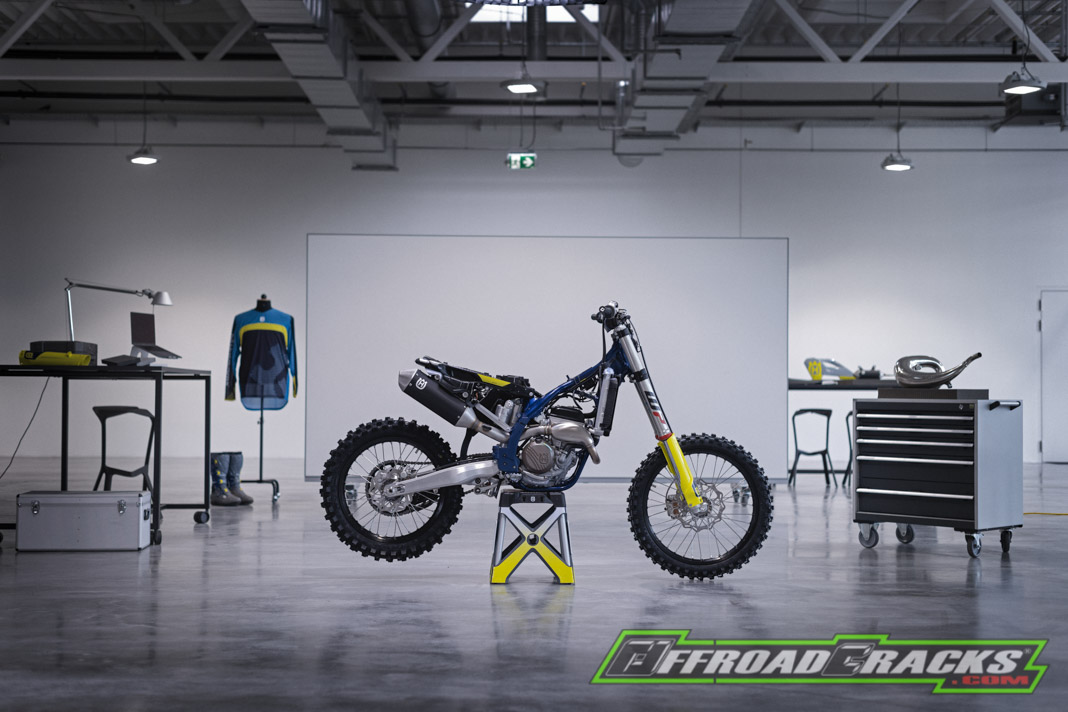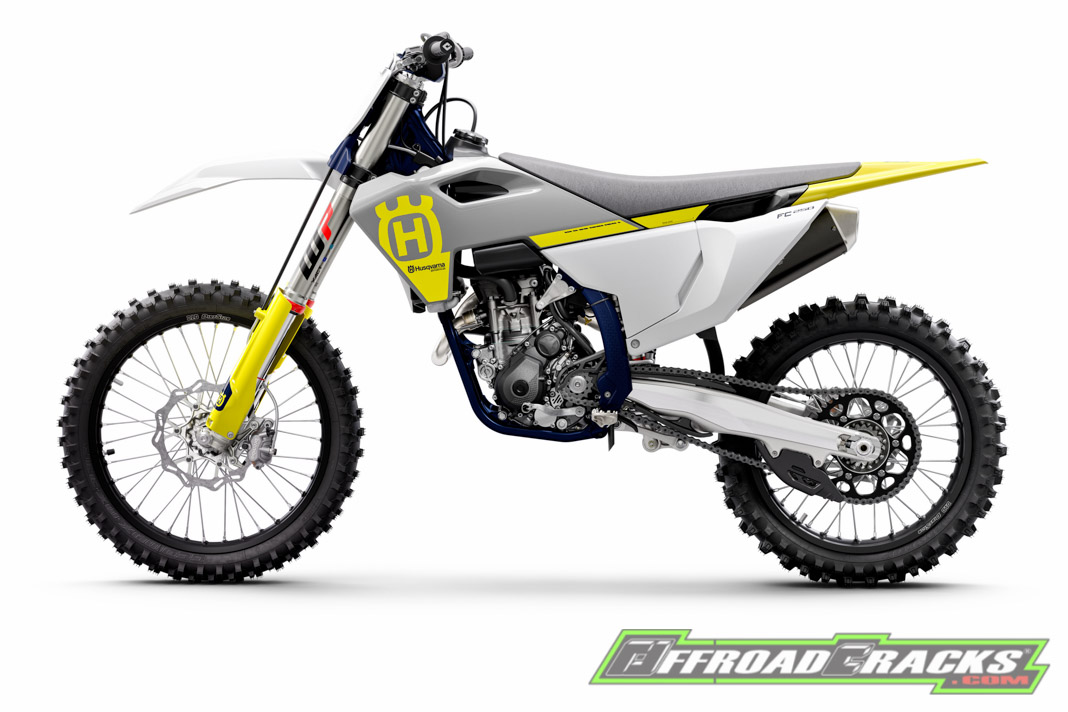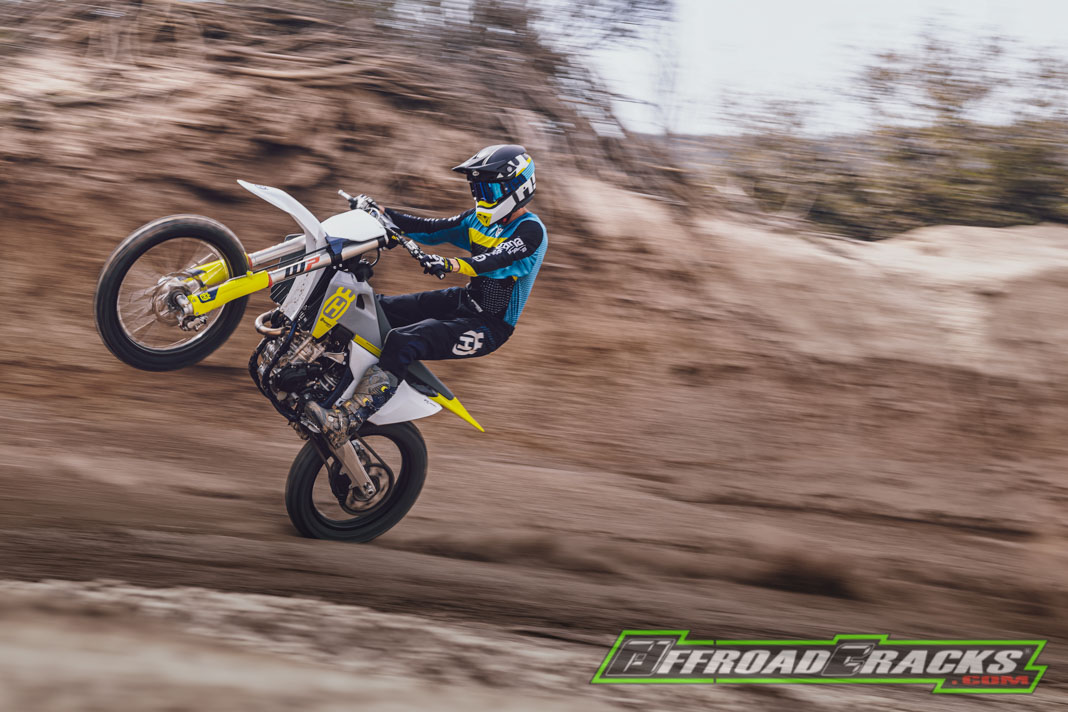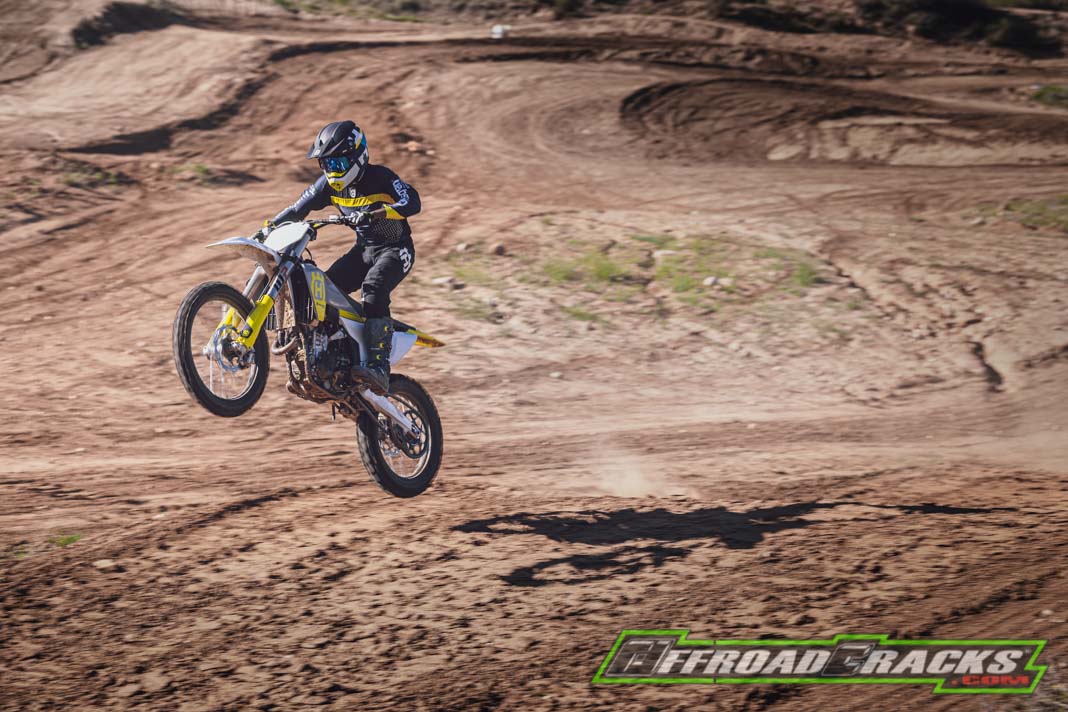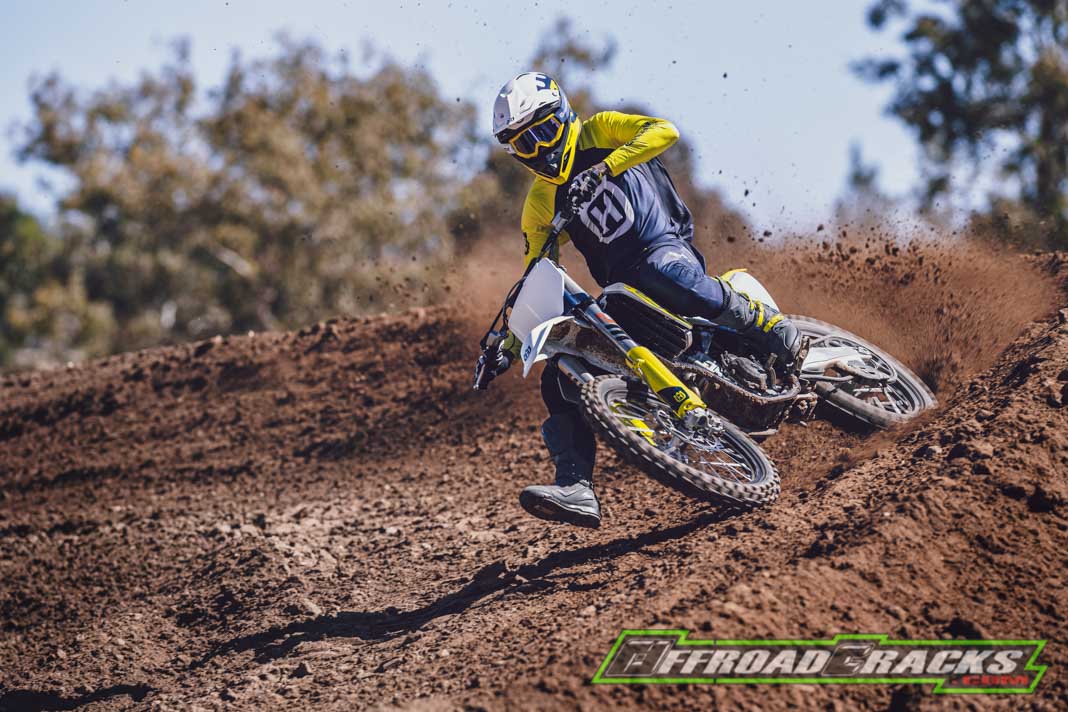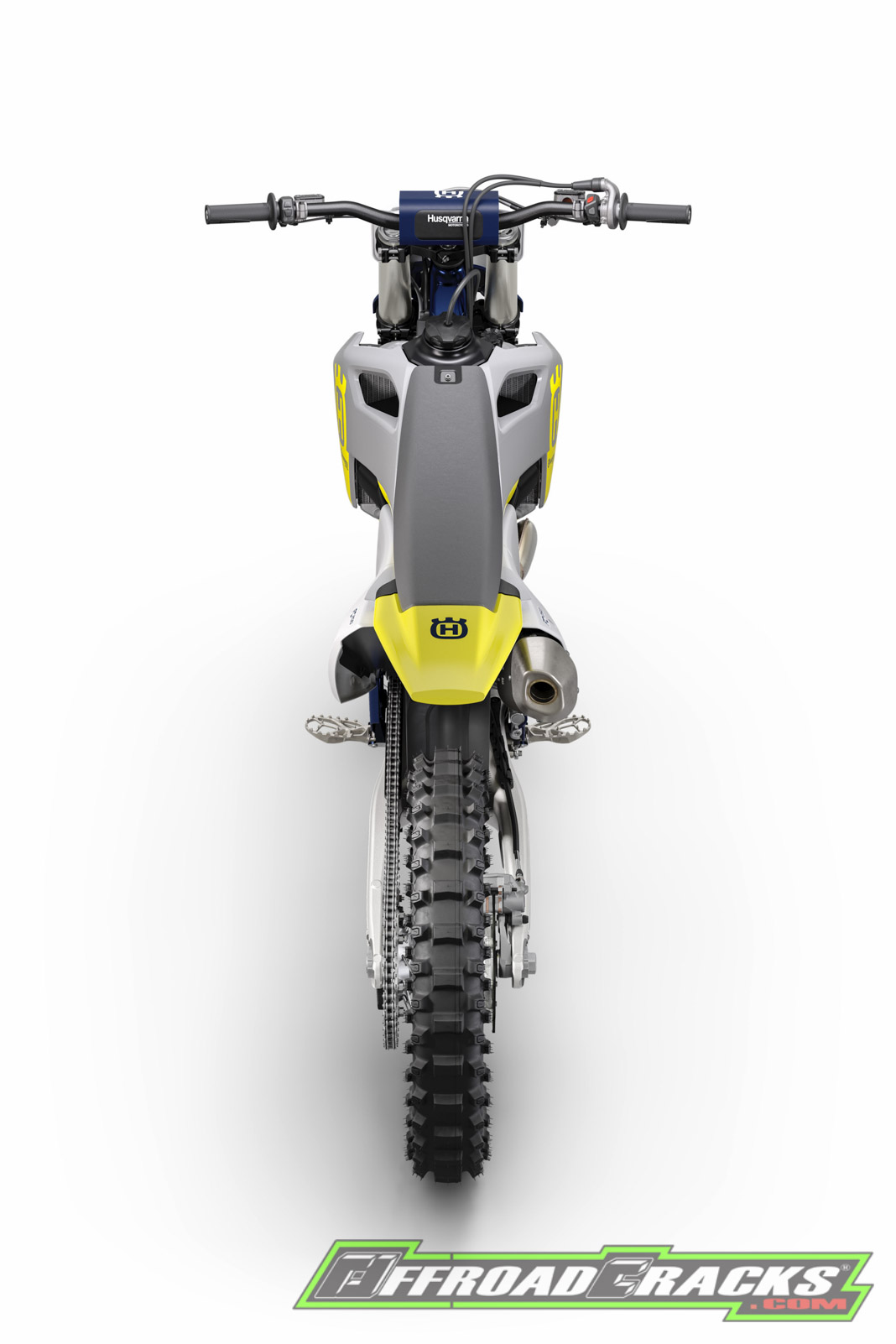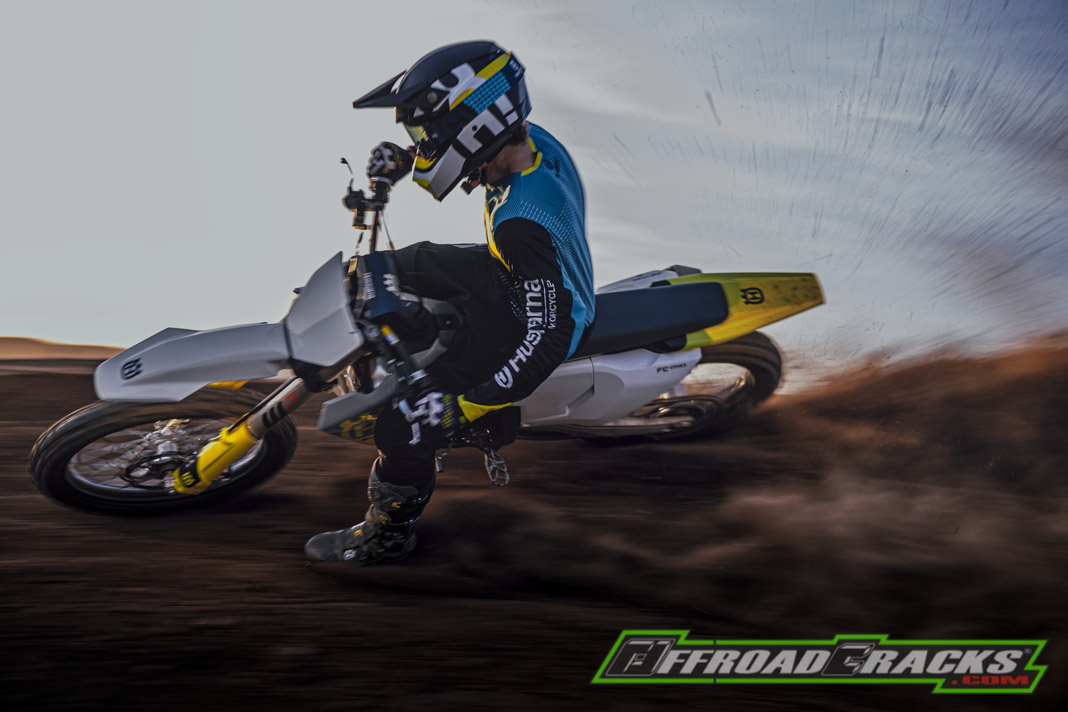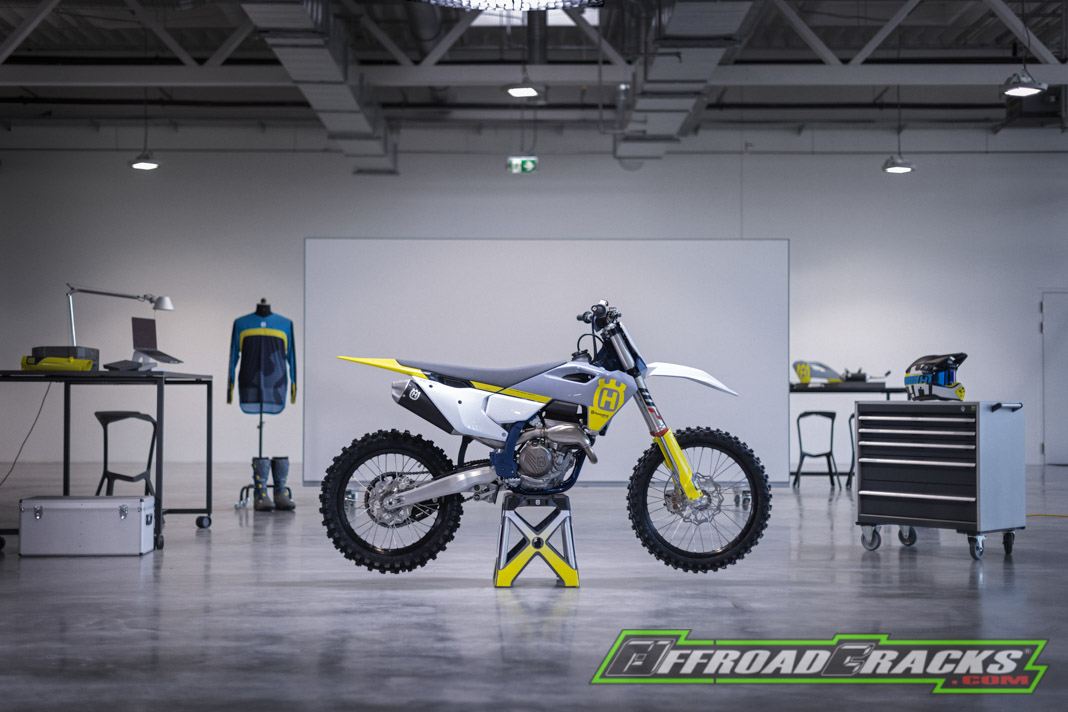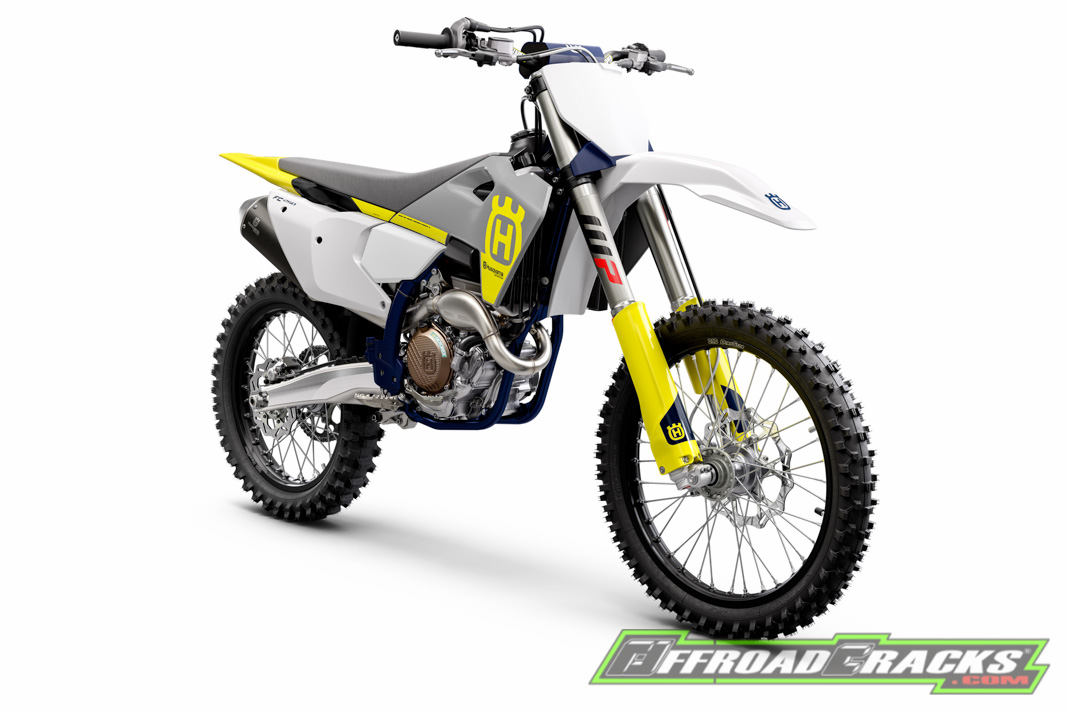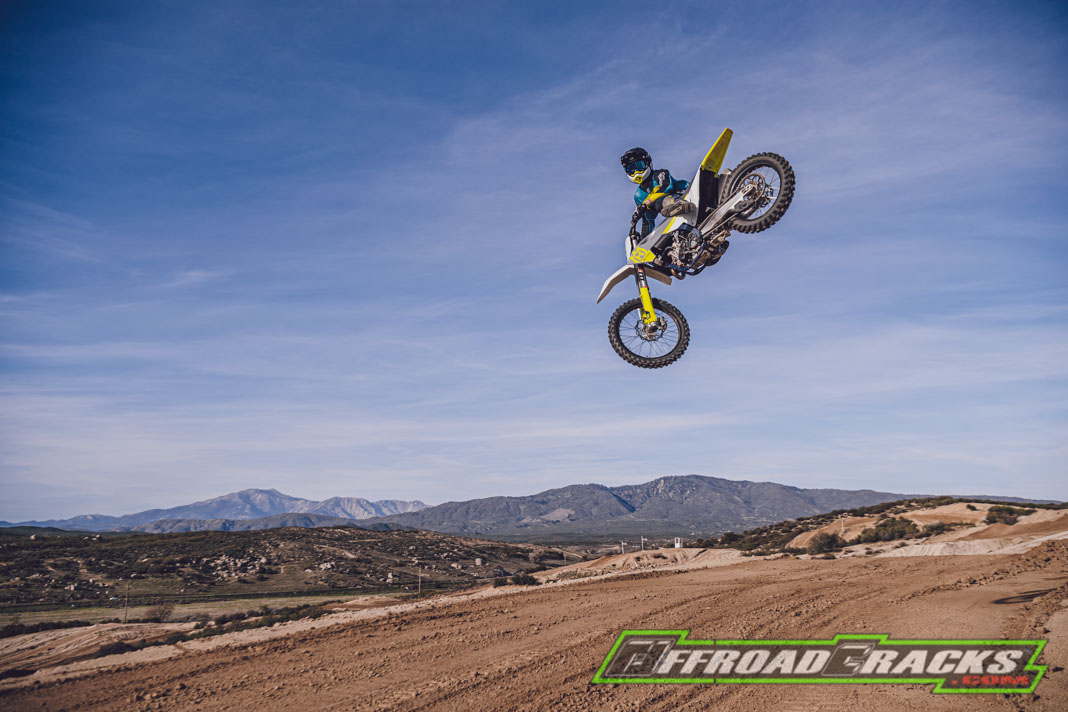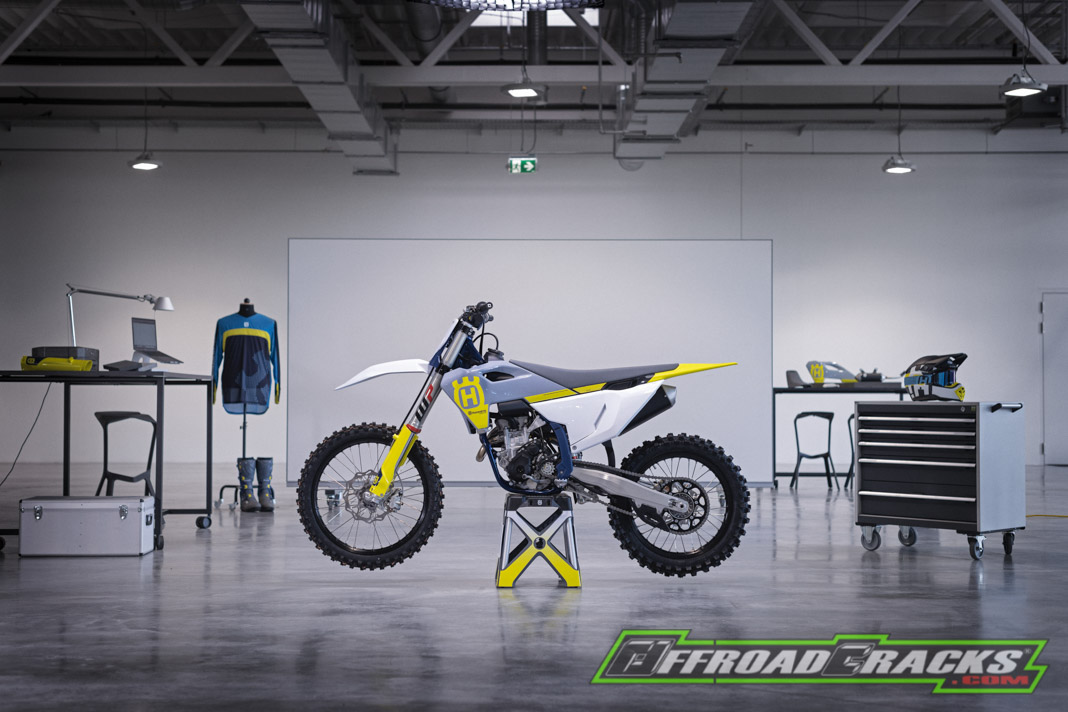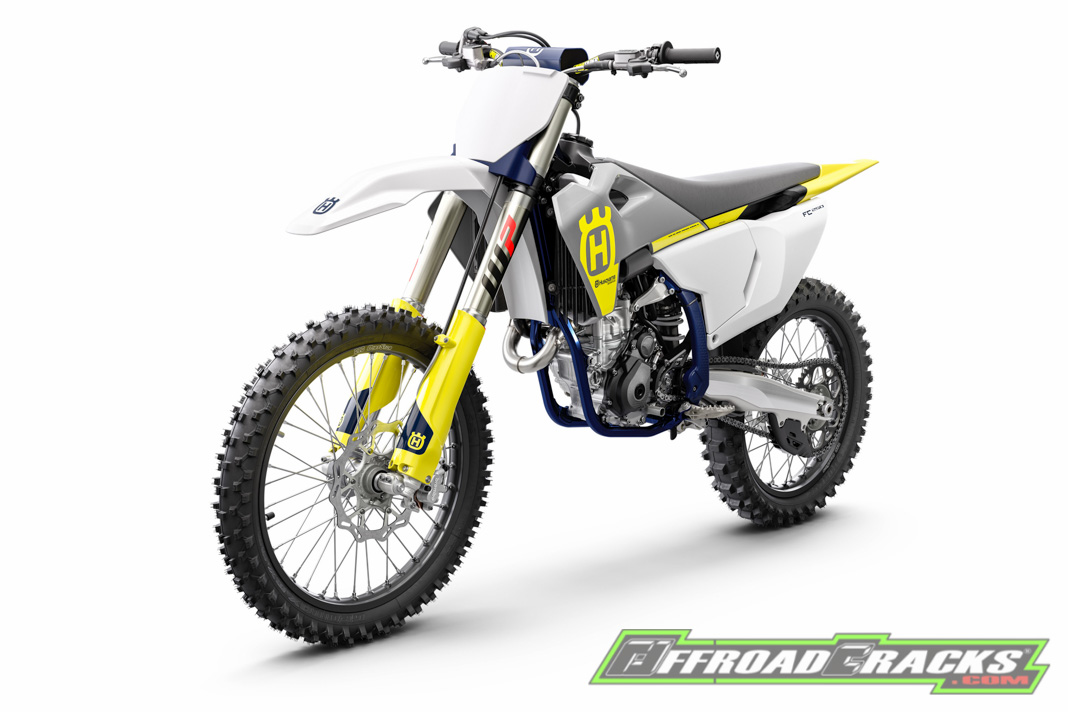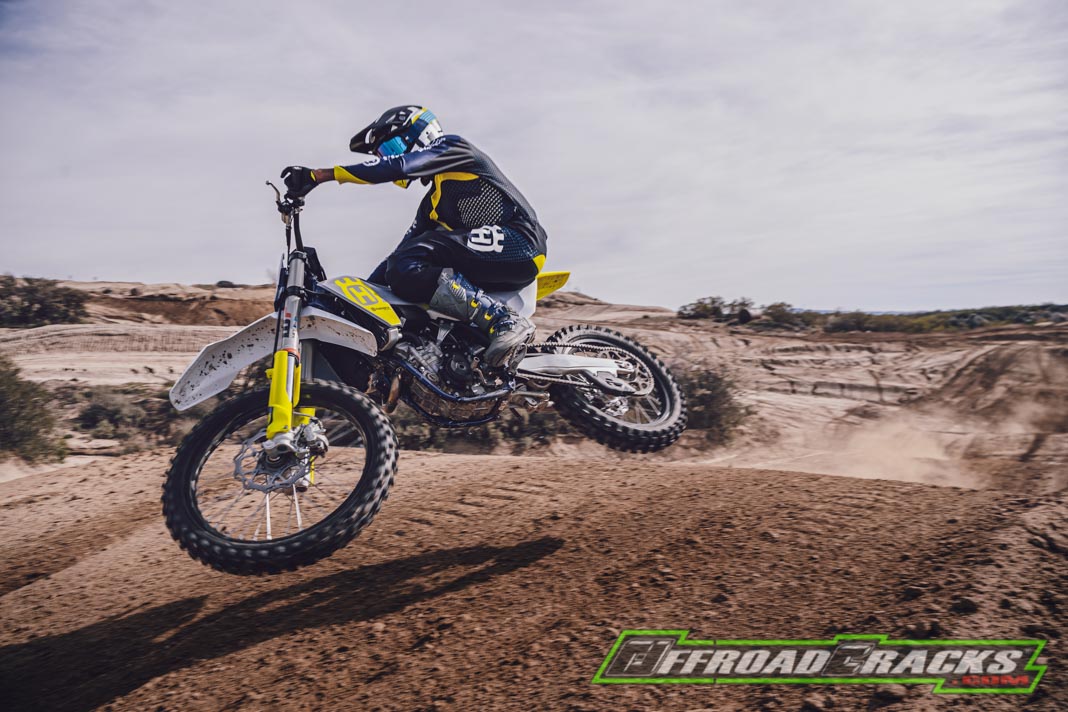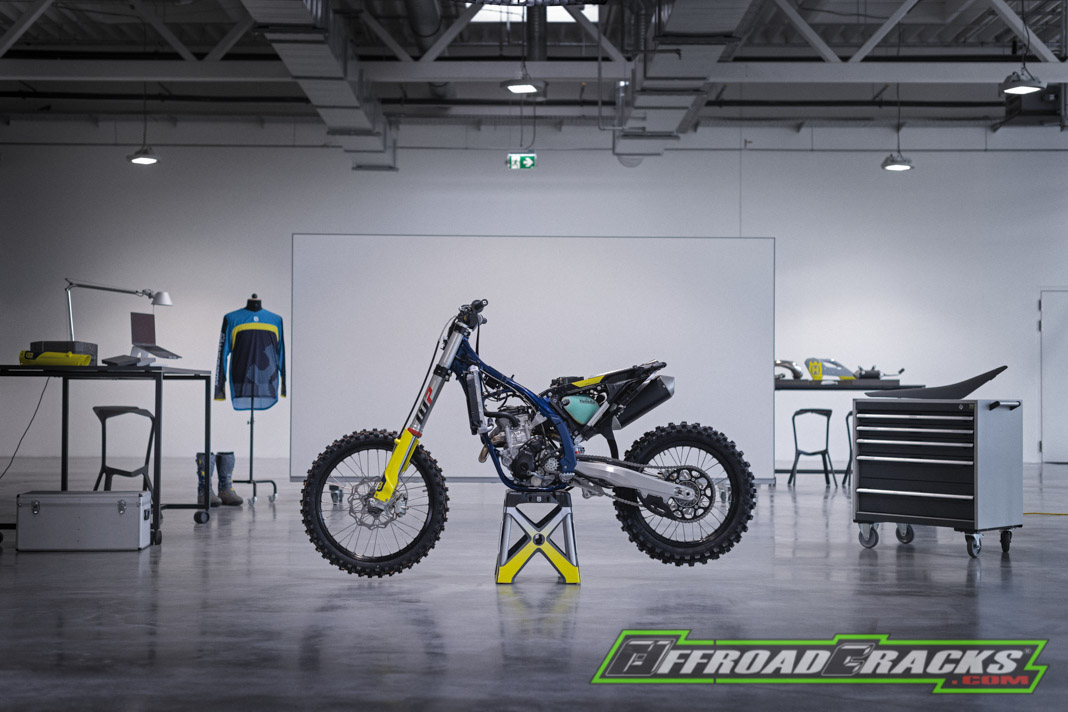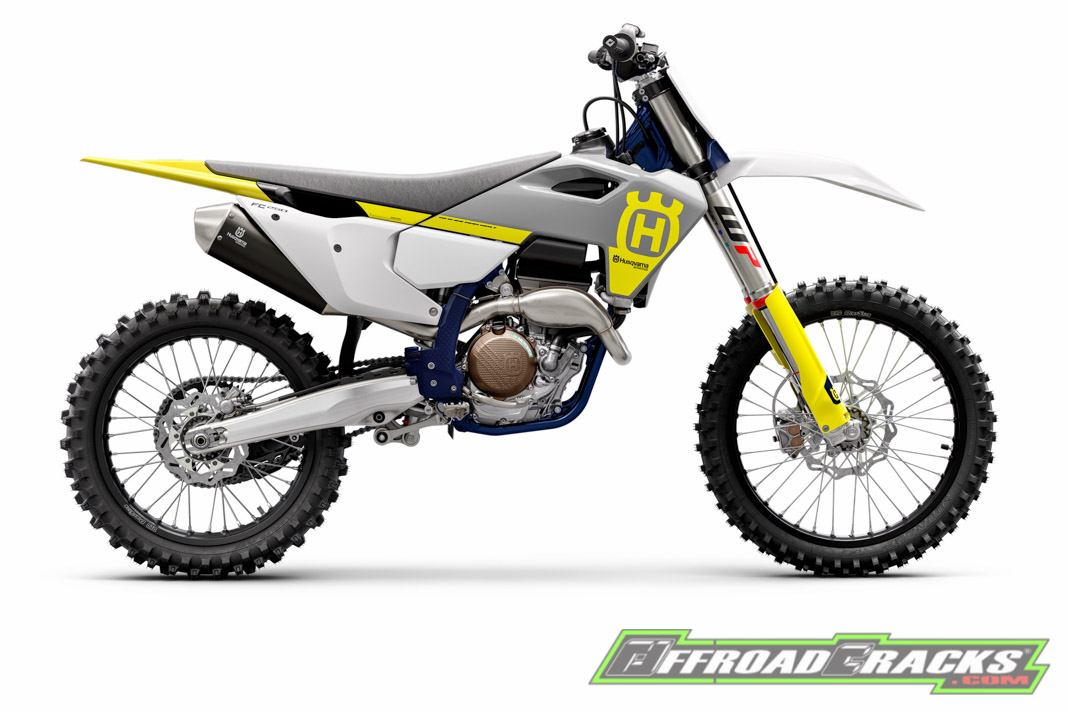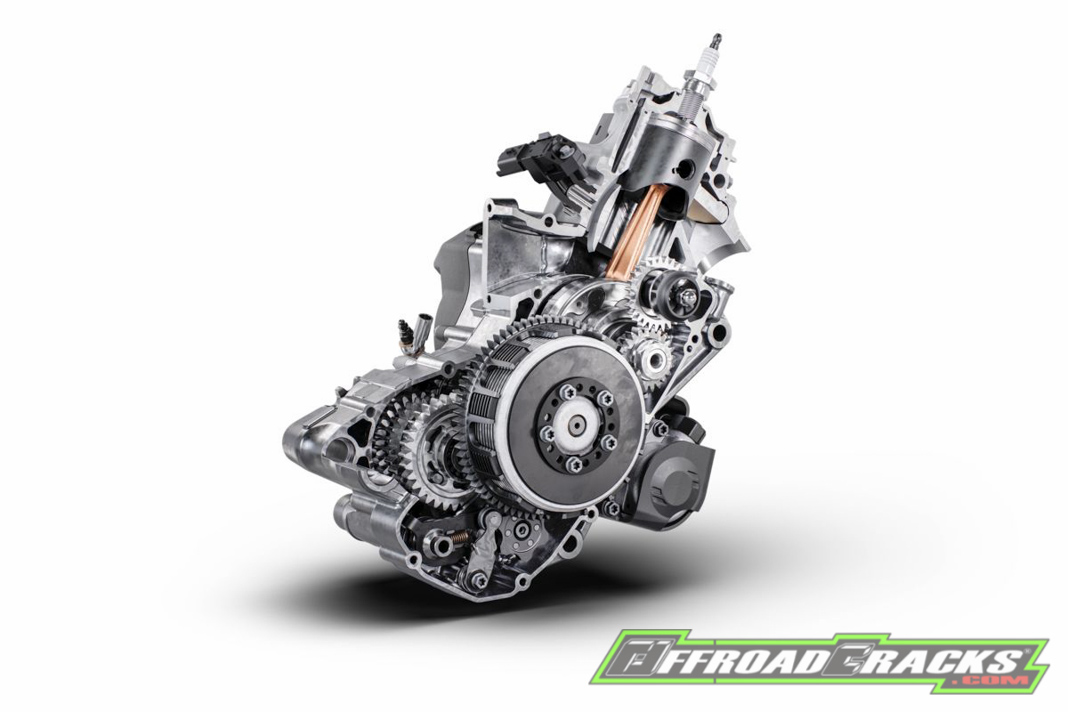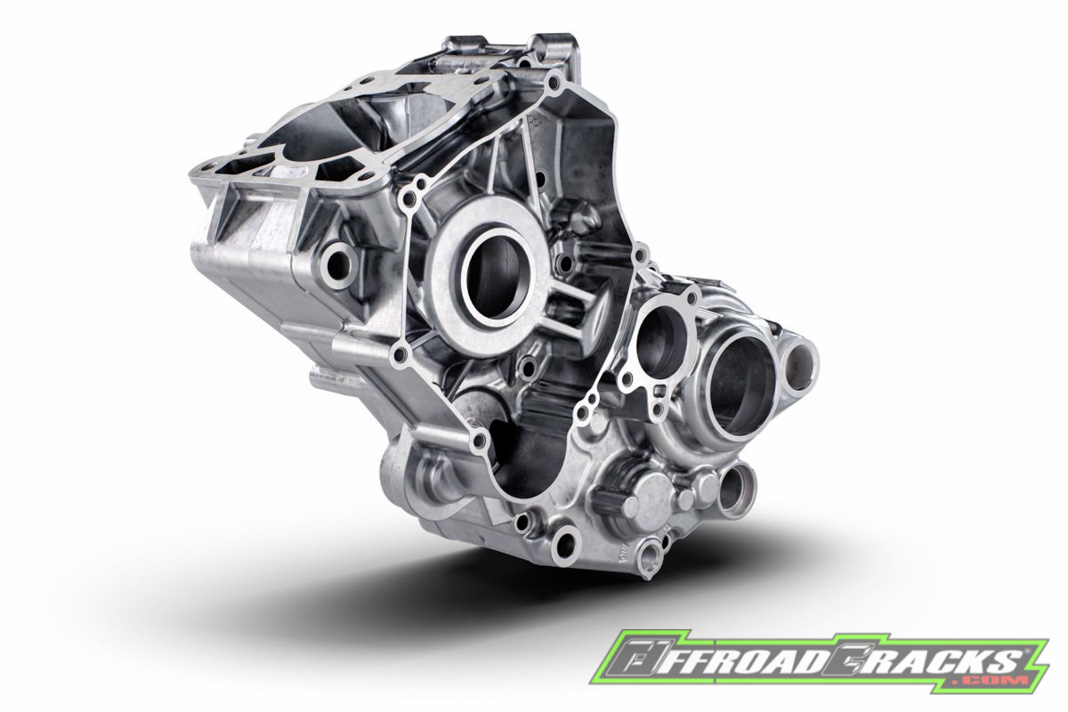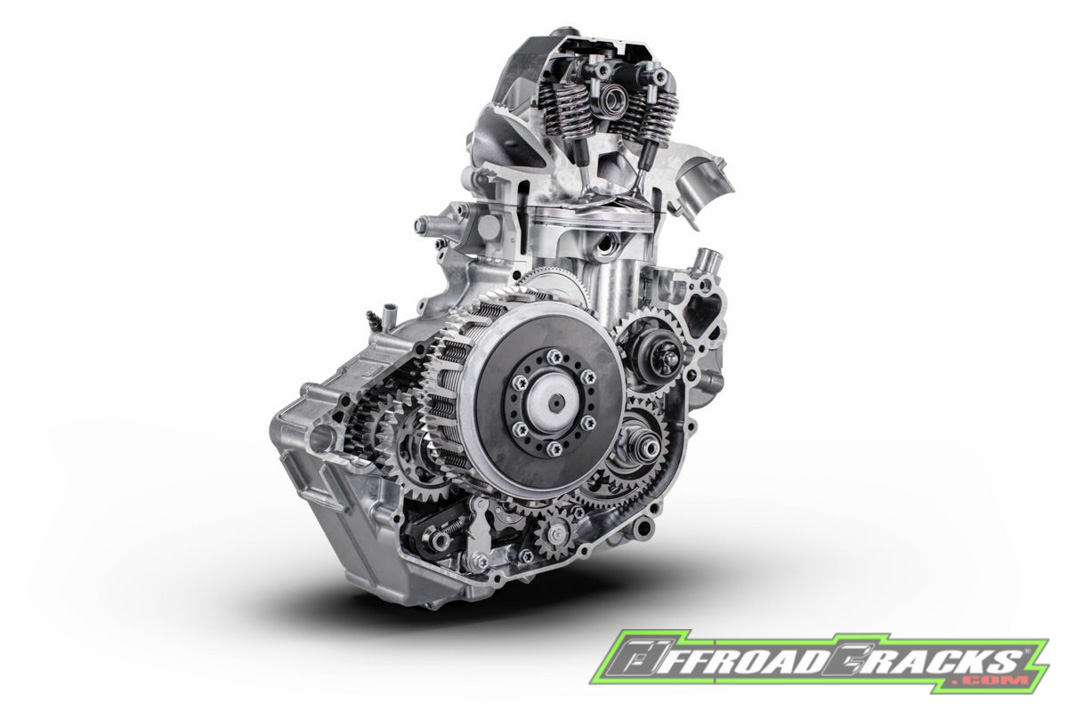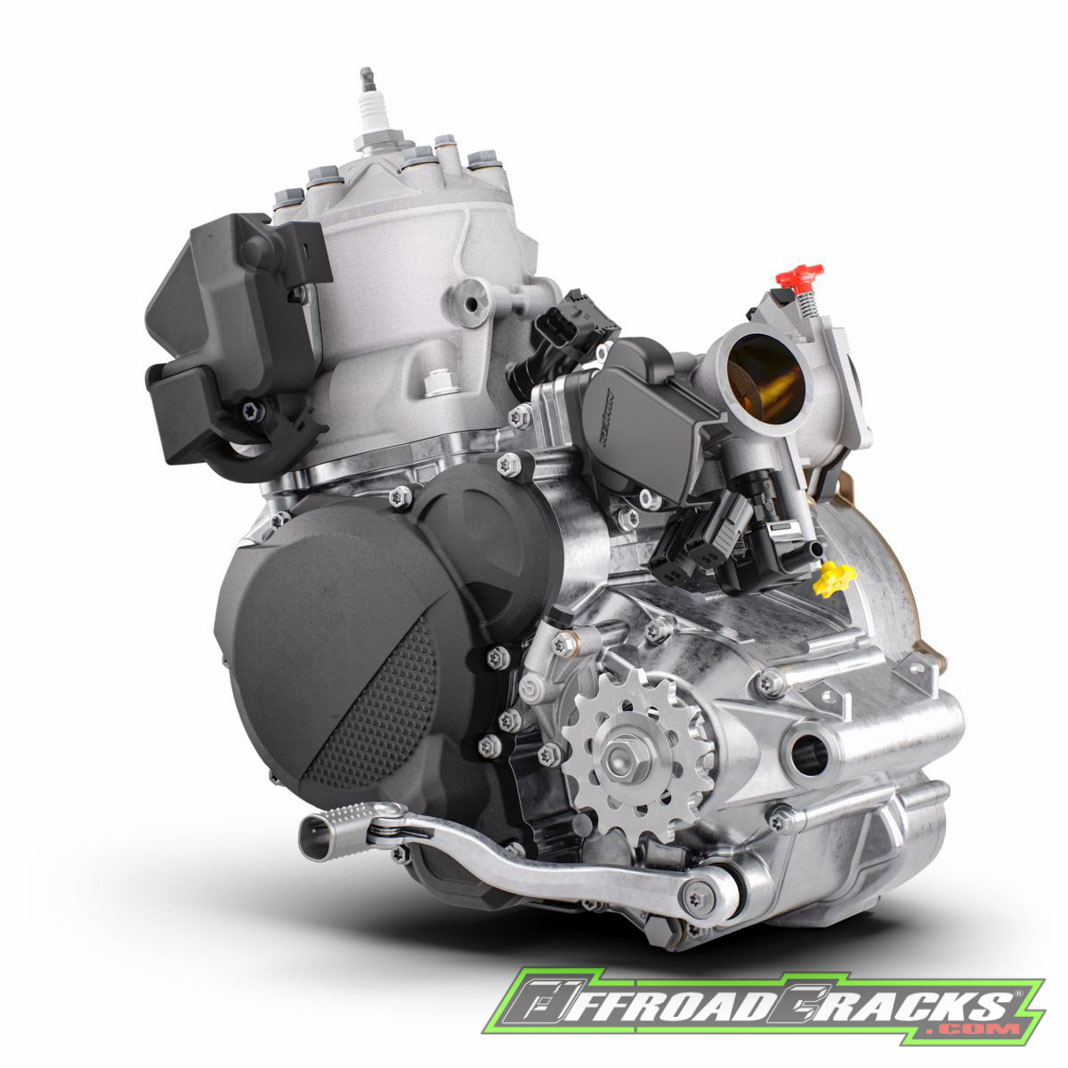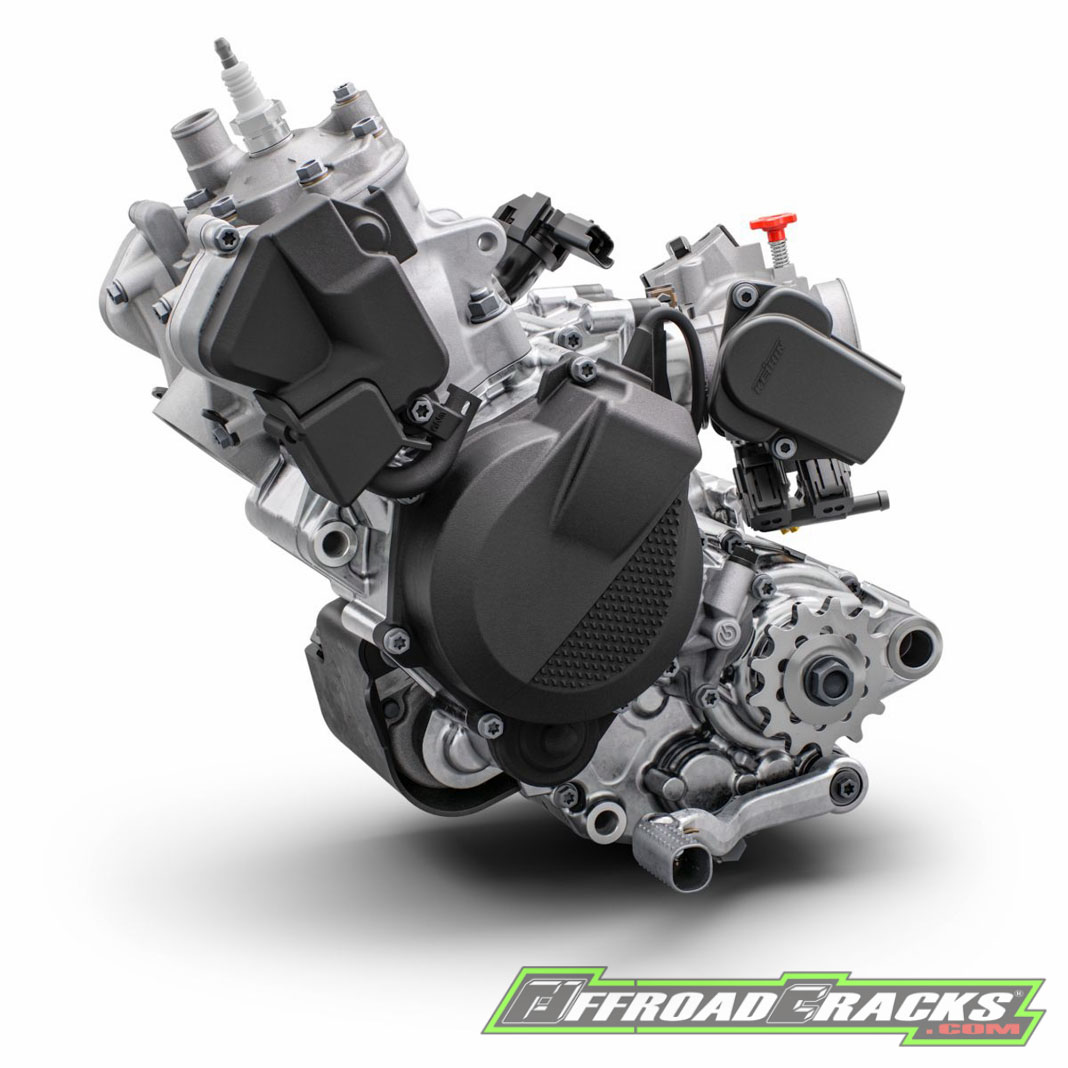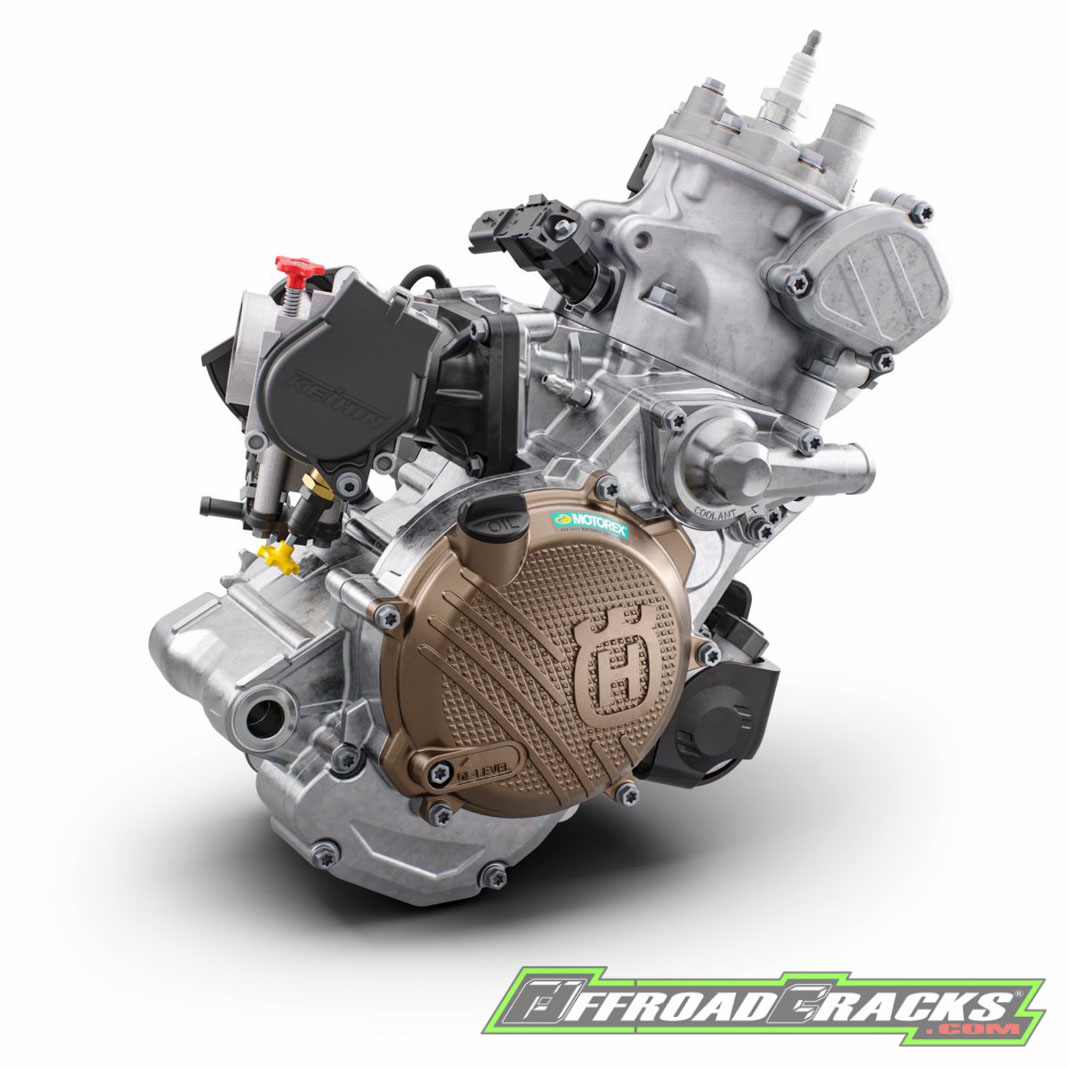 Quelle / Source: Husqvarna