Honda's MX Schlachtschiff CRF 450R wußte in den letzten Jahren zu überzeugen und spiegelt das Stichwort "Holeshot" wie keine andere wieder. Für 2022 hat man ihre ECU (Electronic-Computer-Unit) mit neuen Kennfeldern ausgestattet – natürlich optimiert. Hinzu kommt eine umfangreiche Überarbeitung der Showa-Federelemente, die bislang ein etwas zu softes Setup aufwiesen. Auch wurde das Bodywork durch neue Kunststoffteile zur Verbesserung der Bewegungsfreiheit auf dem Motorrad verbessert sowie der Rahmen massiv verändert.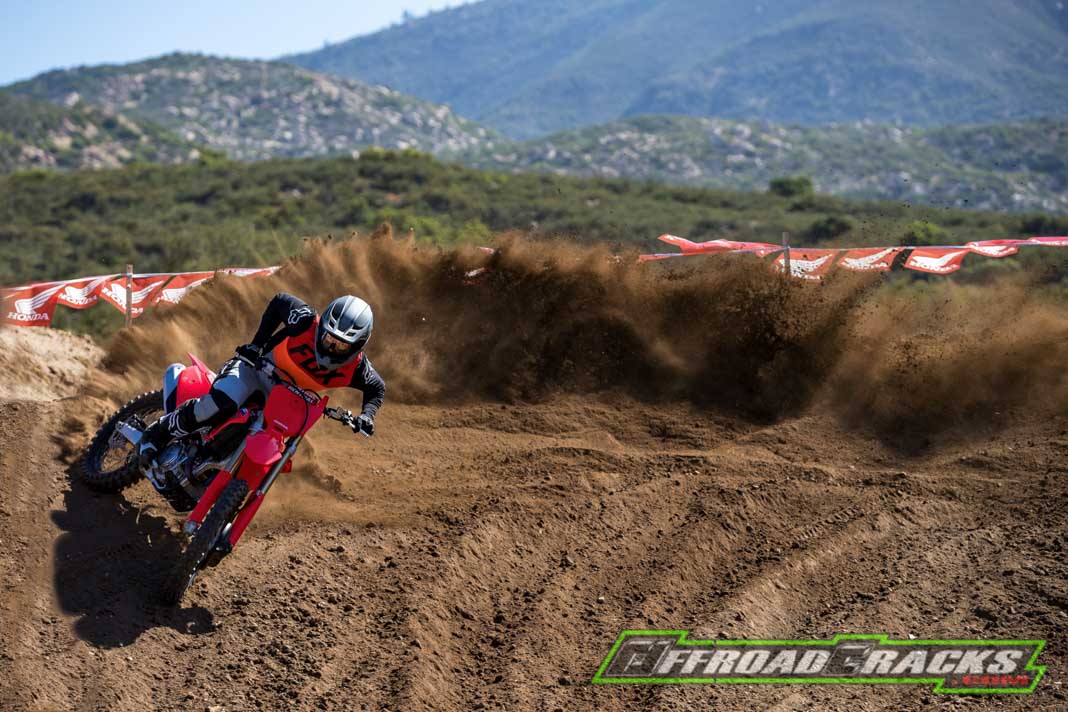 Alle technischen Highlights 2022
49er AF2 Showa Gabel mit strafferem Setup
Showa MKE AF2-Federbein mit erhöhter High- und Low-Speed-Druckdämpfung
Schmaleres Rahmenprofil am Haupt- und Heckrahmen made by HRC zur Gewichtsreduzierung um 1kg
Rahmen: Seitensteifigkeit um 20 Prozent reduziert
Neue Gabelbrücken für mehr Flex
Neue kompaktere Kunststoffteile für eine verbesserte Ergonomie
Kürzere Sitzbank mit um 10 Millimeter niedrigeren Endstück
Kühlerverkleidung nun aus einem Stück gefertigt
Titan-Tank mit 6.3 Liter Fassungsvermögen
Renthal-Fatbar-Flex-Lenker
Neues ECU-Mapping für eine gleichmäßigere Leistungsentfaltung
Trockengewicht: 105,8kg
Neues Dekor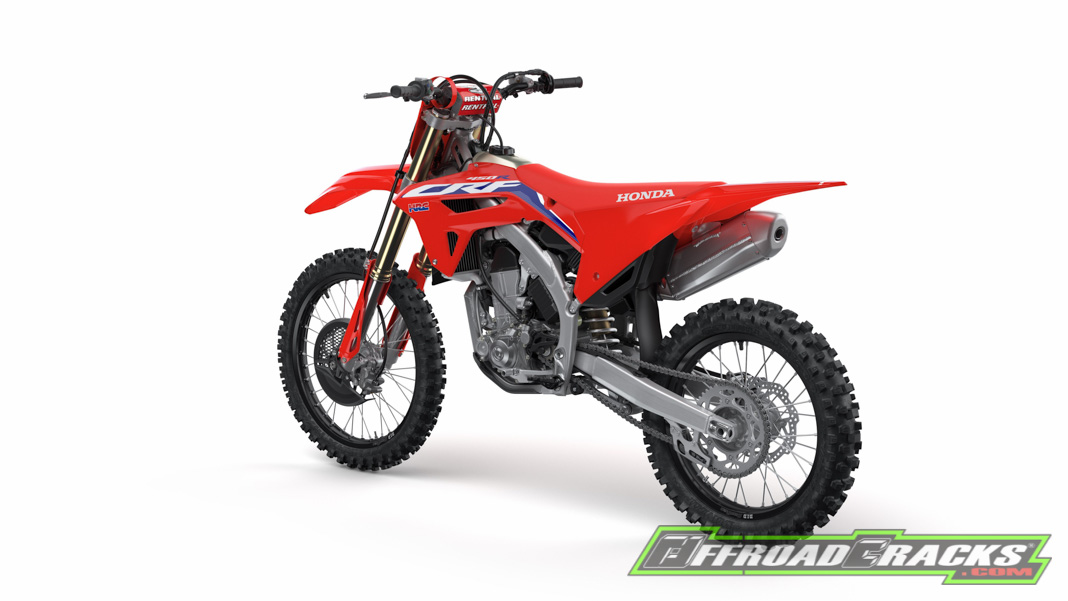 Lieferfähigkeit und Preis sind noch nicht bekannt, werden aber wie üblich nachgeliefert!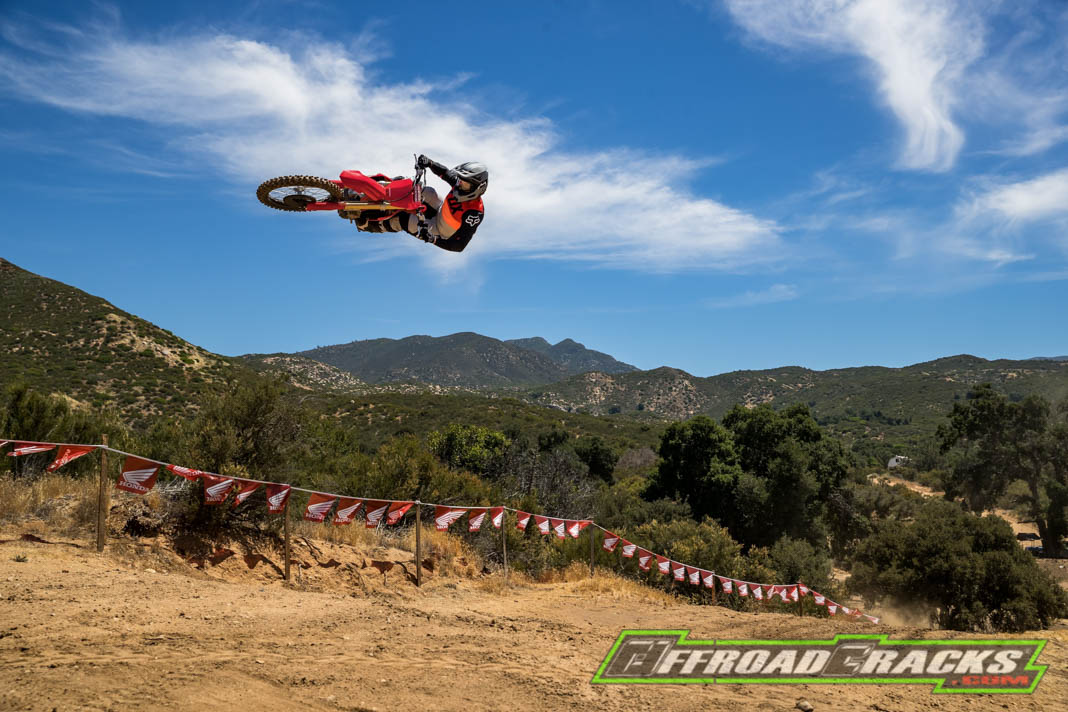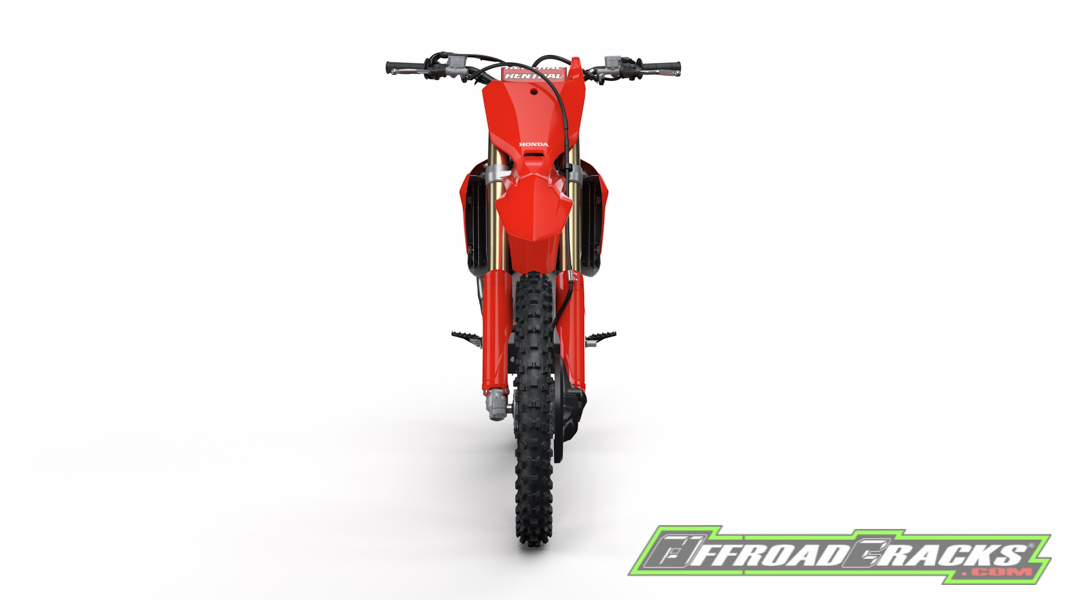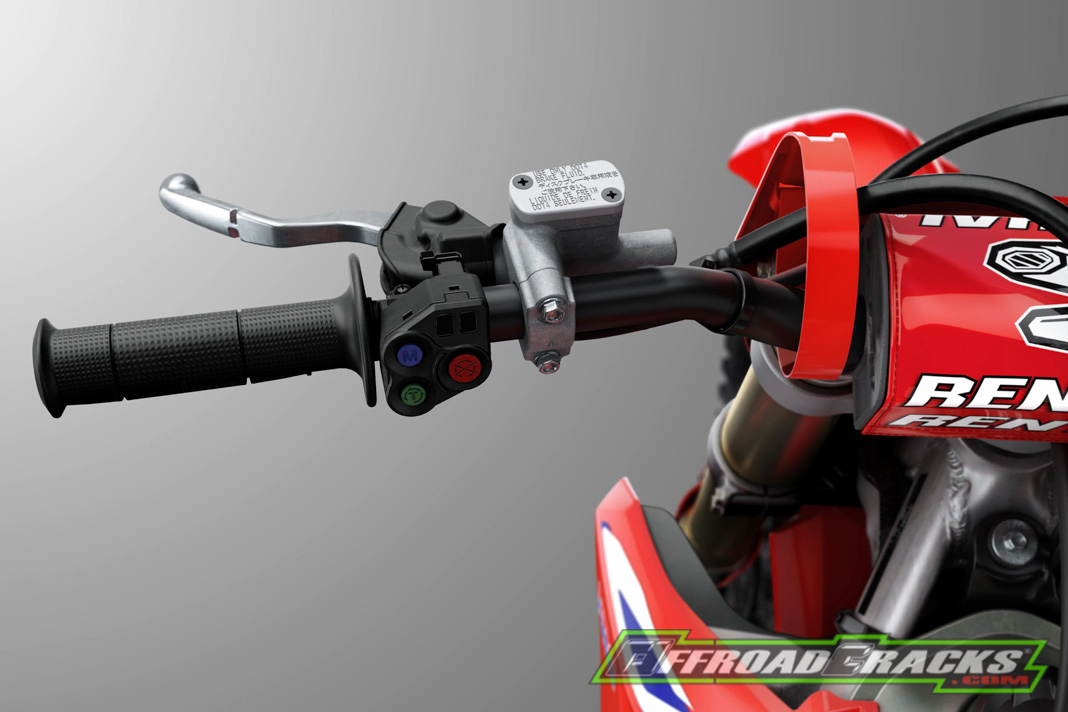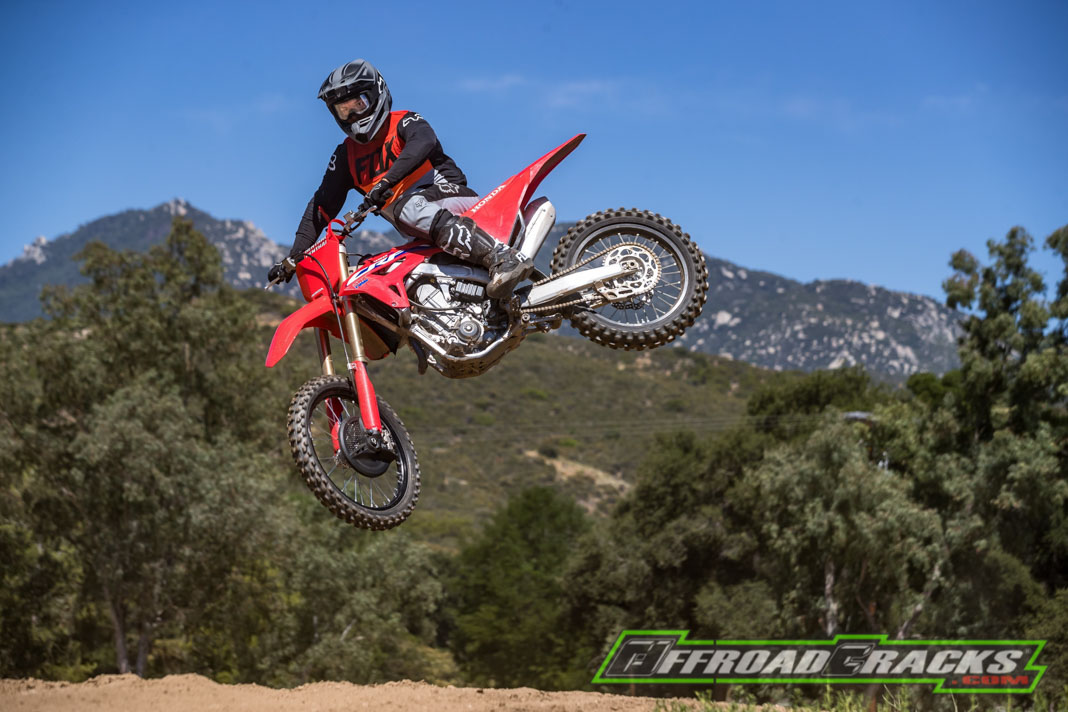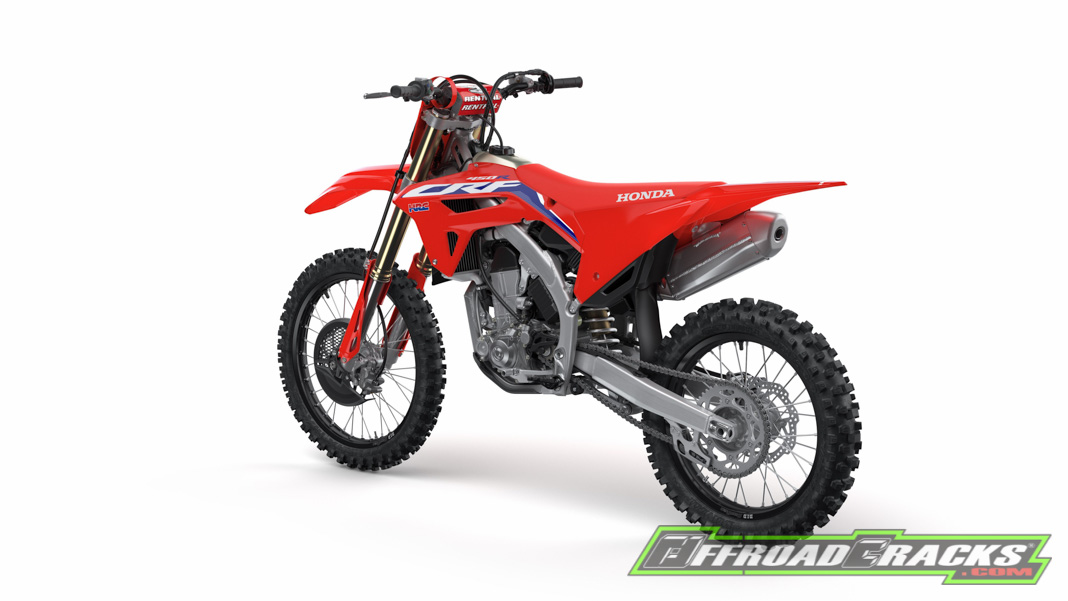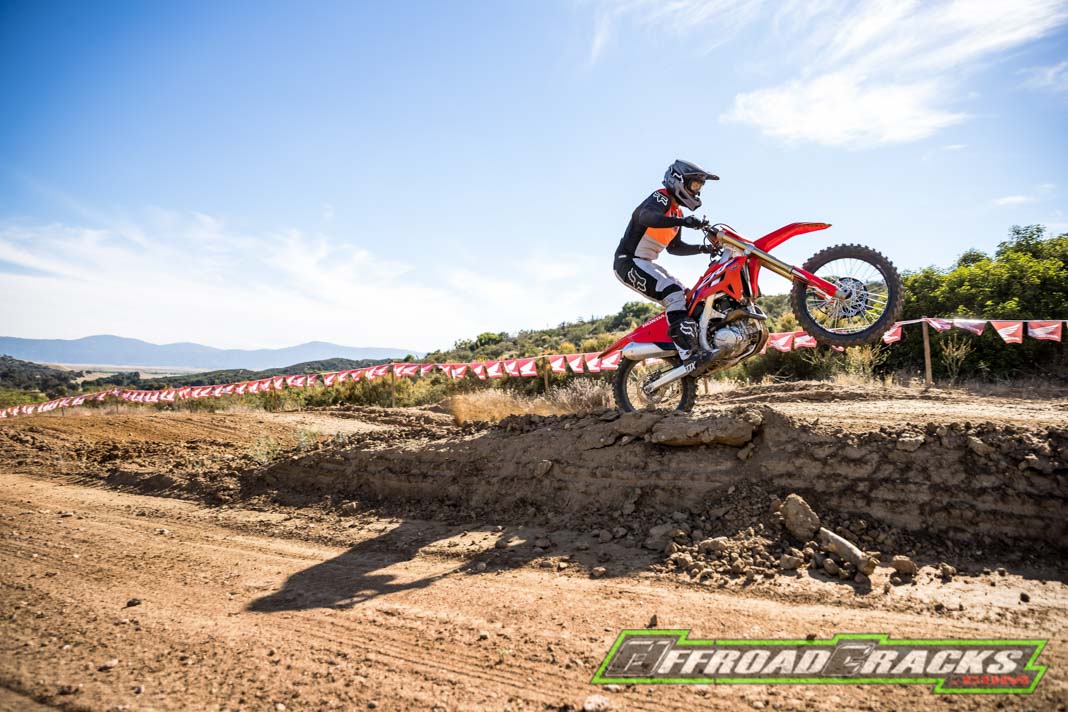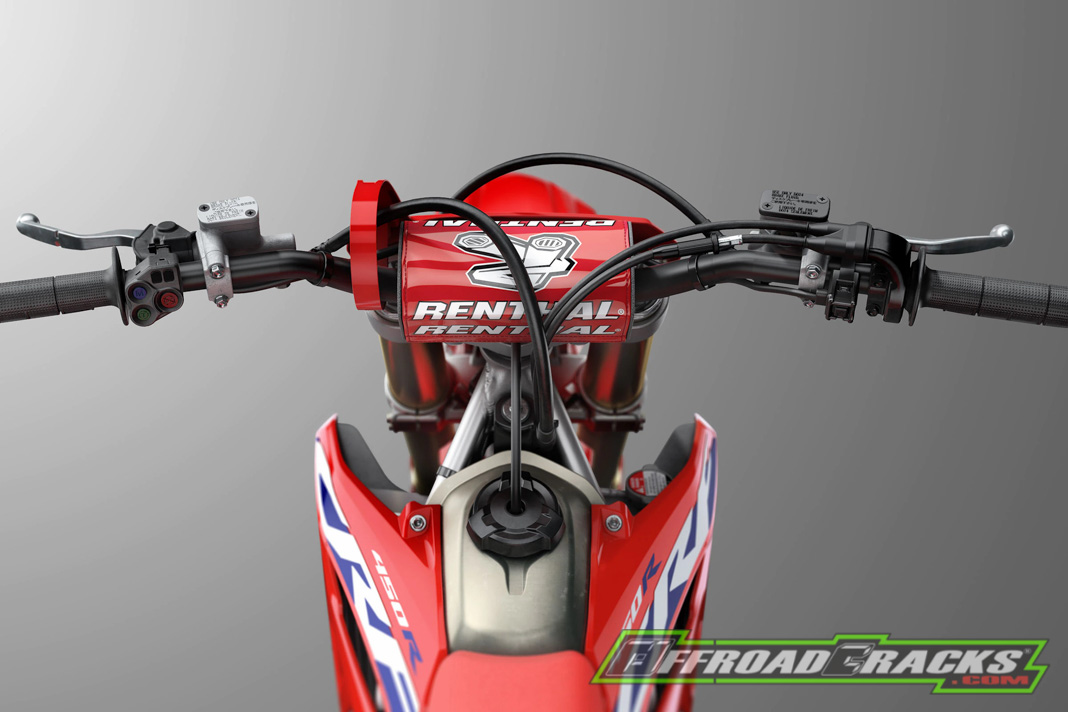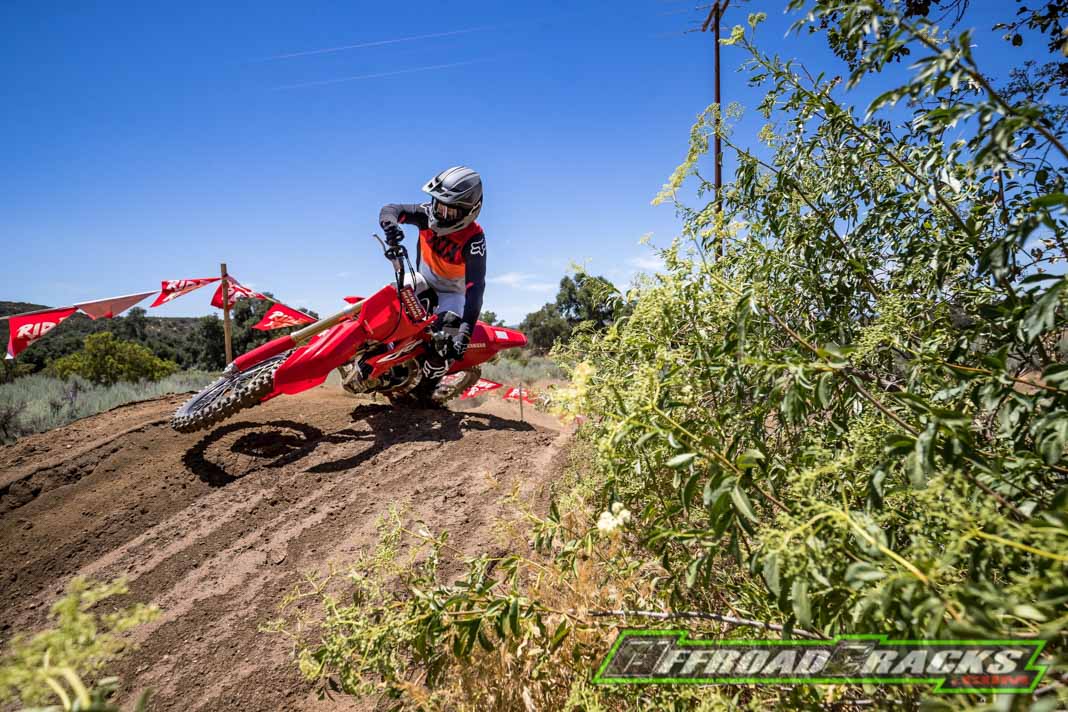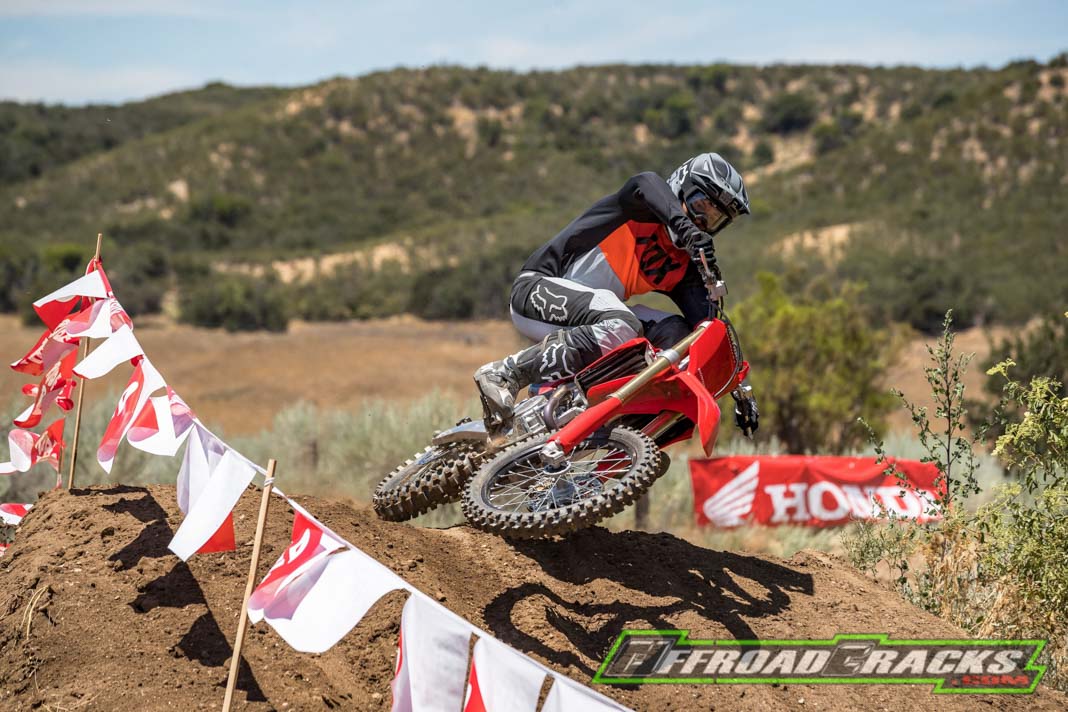 ---

Honda's MX battleship CRF 450R has been convincing in recent years and reflects the keyword 'Holeshot' like no other. For 2022, their ECU (Electronic Computer Unit) has been equipped with new maps – optimized, of course. In addition, there has been an extensive revision of the Showa spring elements, which previously had a somewhat too soft setup. The bodywork has also been improved with new plastic parts to improve the movement on the motorcycle and the frame has been massively changed.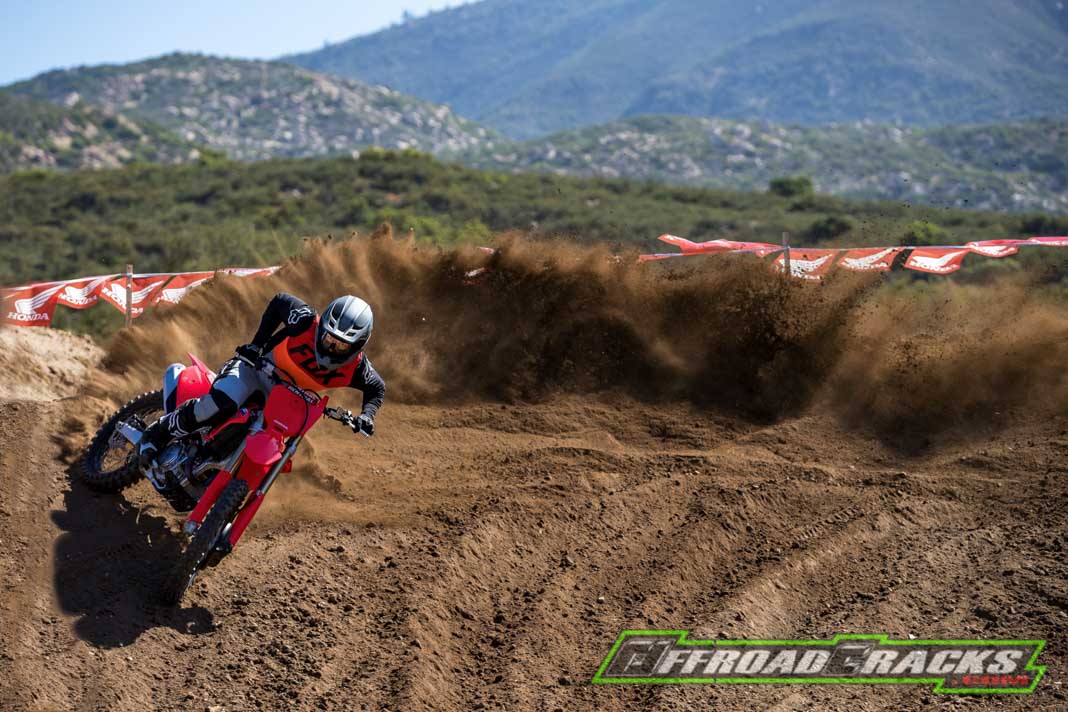 All technical highlights 2022
49er AF2 Showa fork with stiffer setup
Showa MKE AF2 shock absorber with increased high- and low-speed compression damping
Narrower frame profile on the main and rear frames made by HRC to reduce weight by 1kg
Frame: Lateral stiffness reduced by 20 percent
New triple clamps for more flex
New, more compact plastic parts for improved ergonomics
Shorter bench with an end piece that is 10 millimeters lower
Radiator cowling now made from one piece
Titanium tank with 6.3 liter capacity
Renthal Fatbar Flex handlebars
New ECU mapping for more even power delivery
Dry weight: 105.8kg
New decals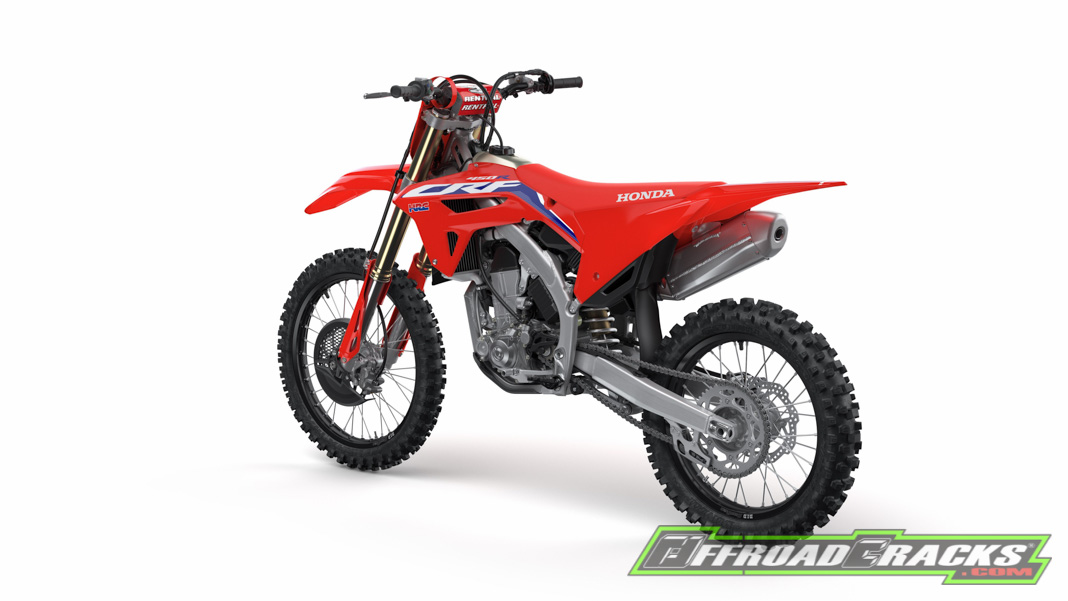 Availability and price are not yet known, but will be delivered as usual!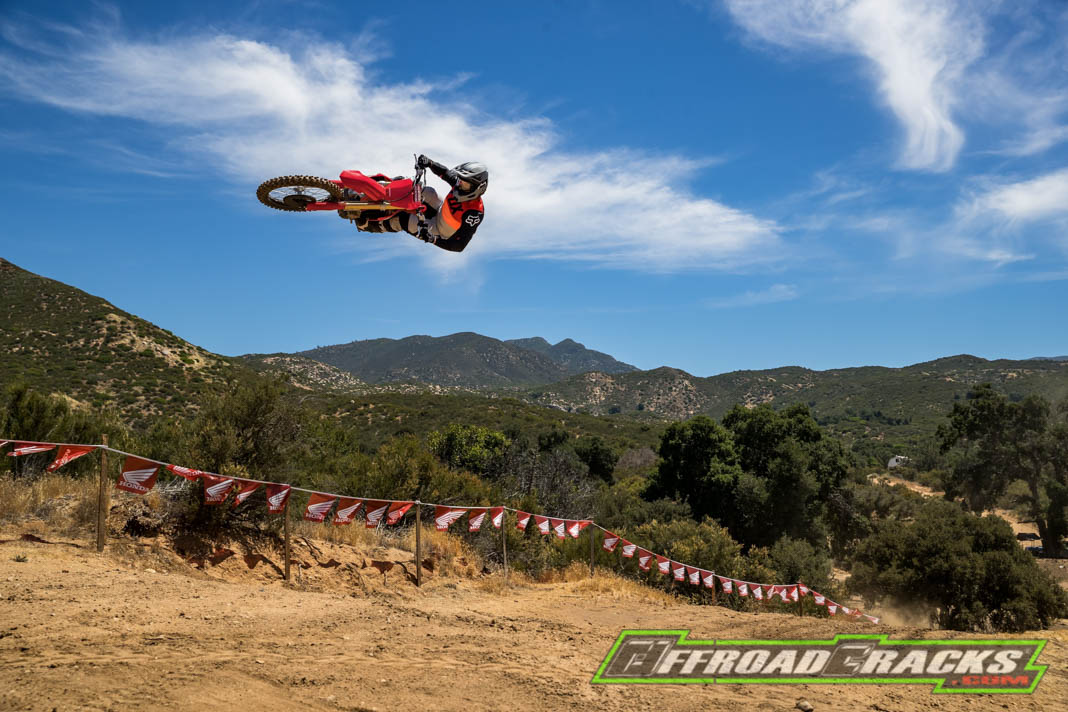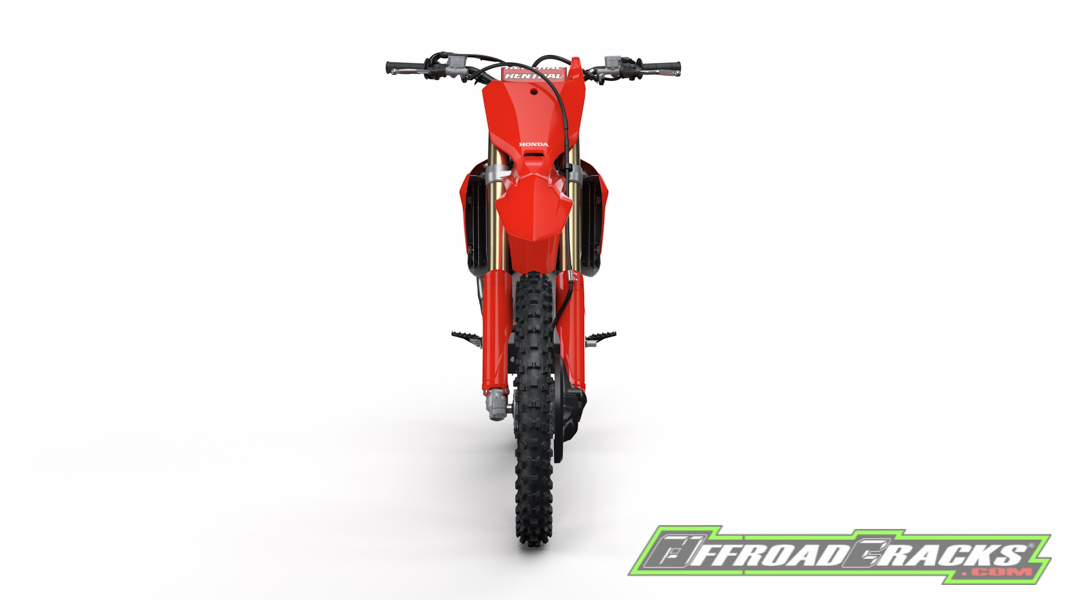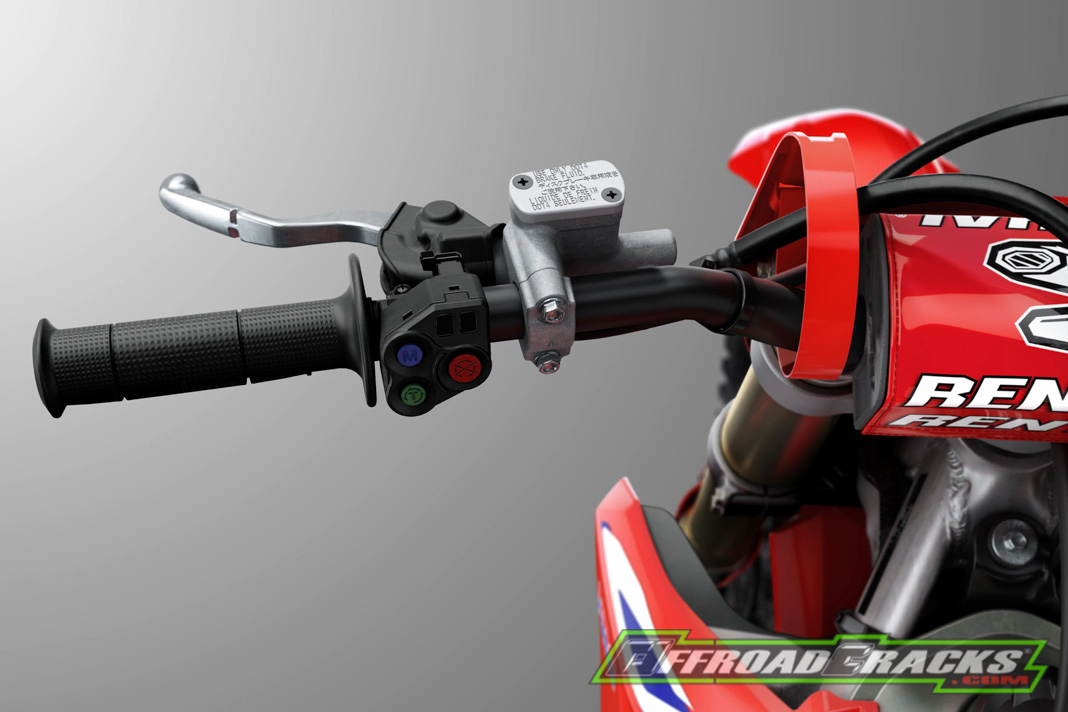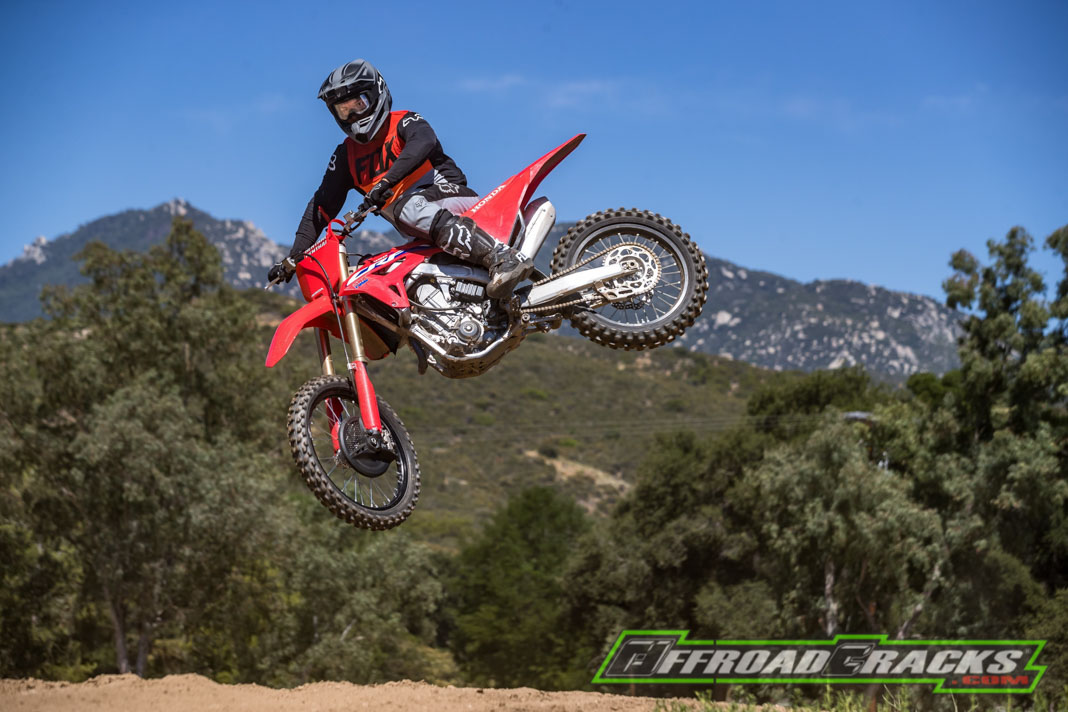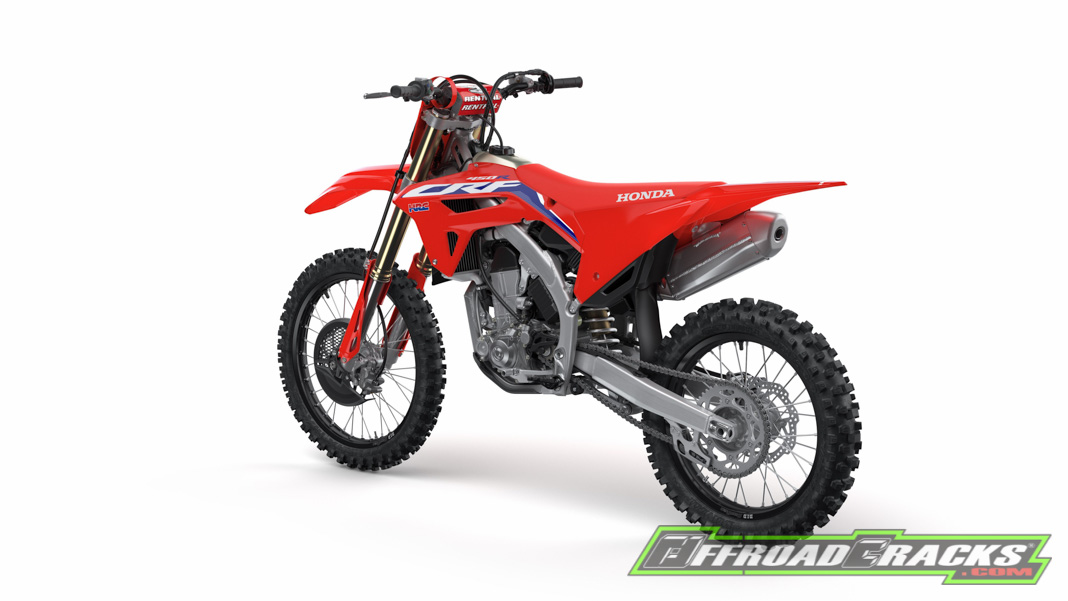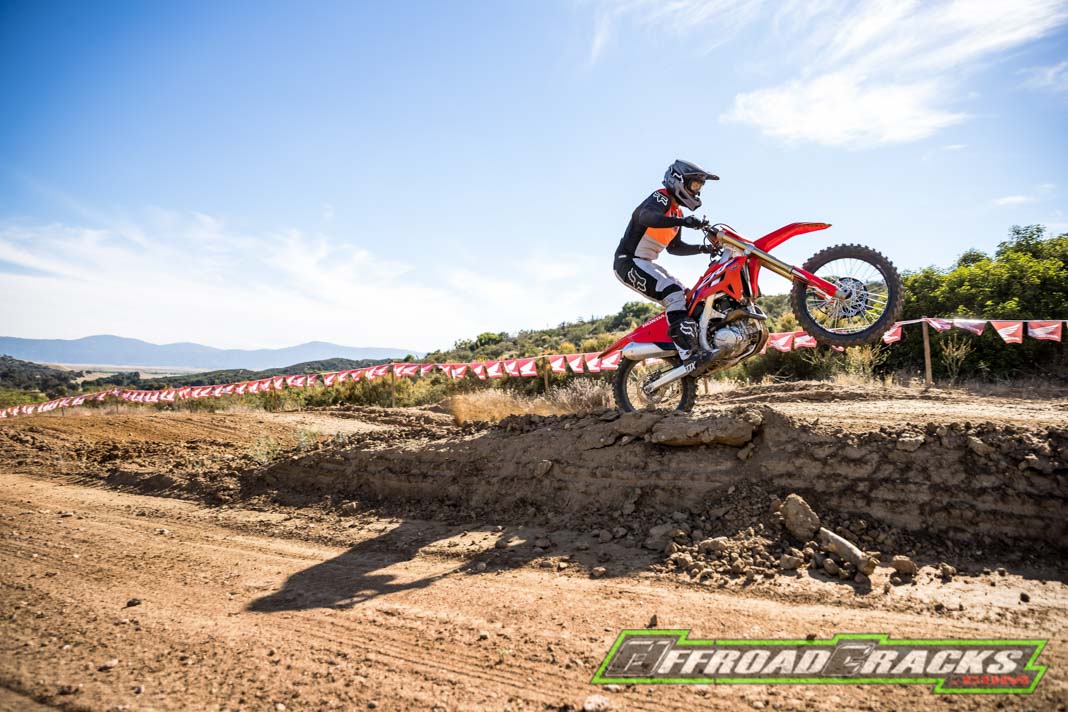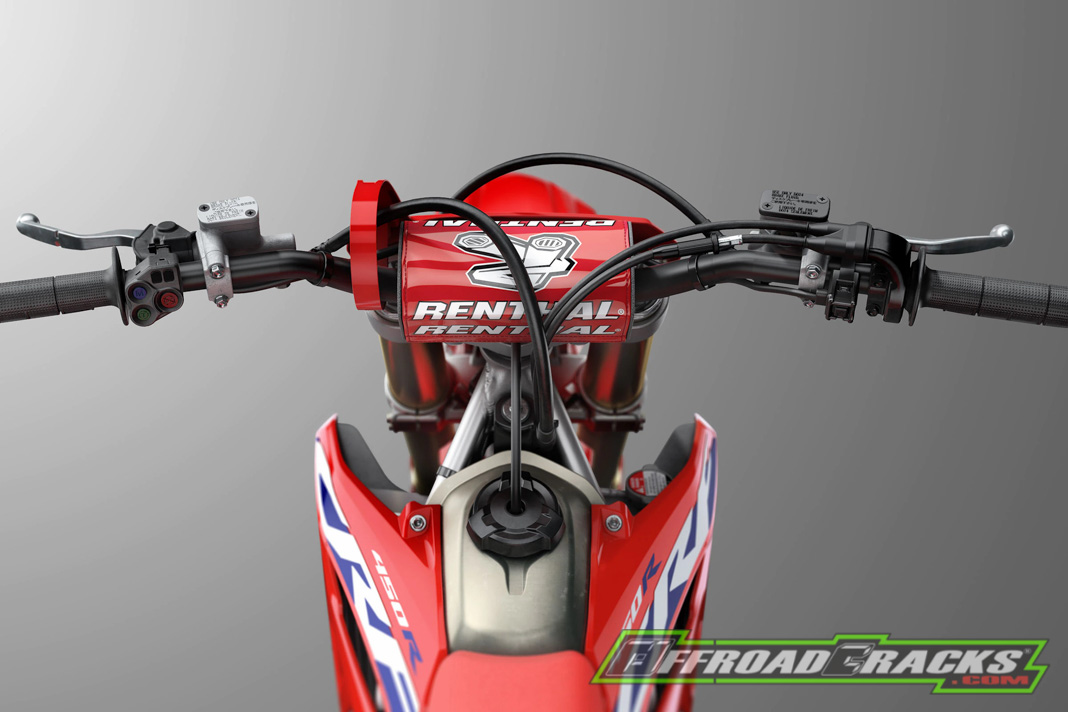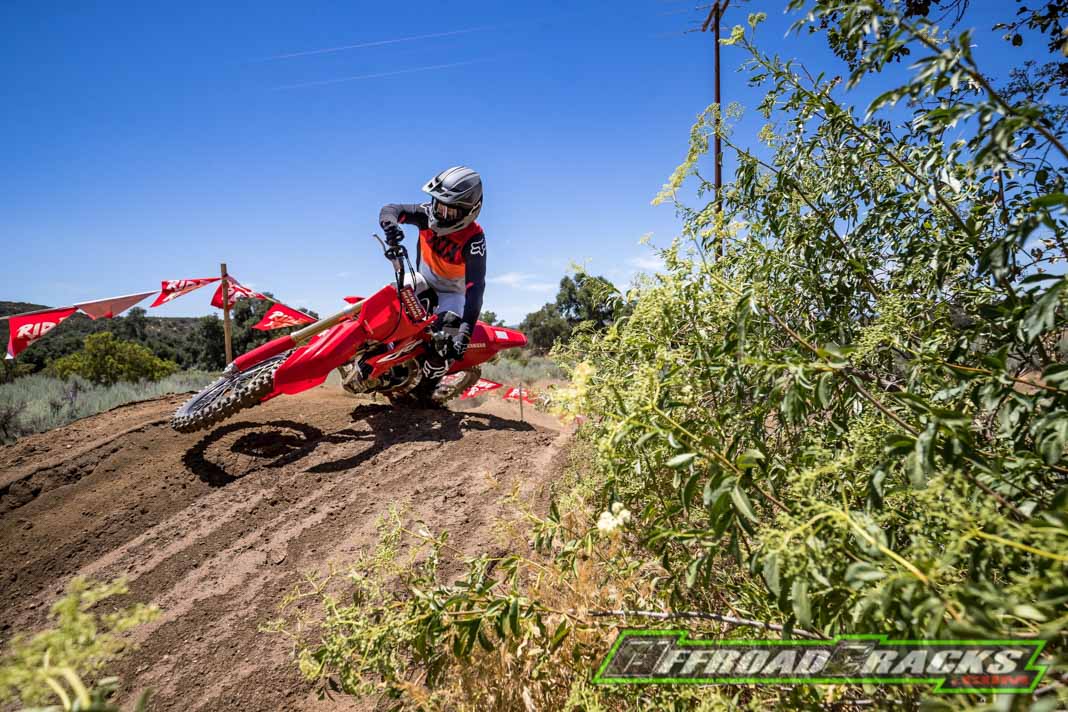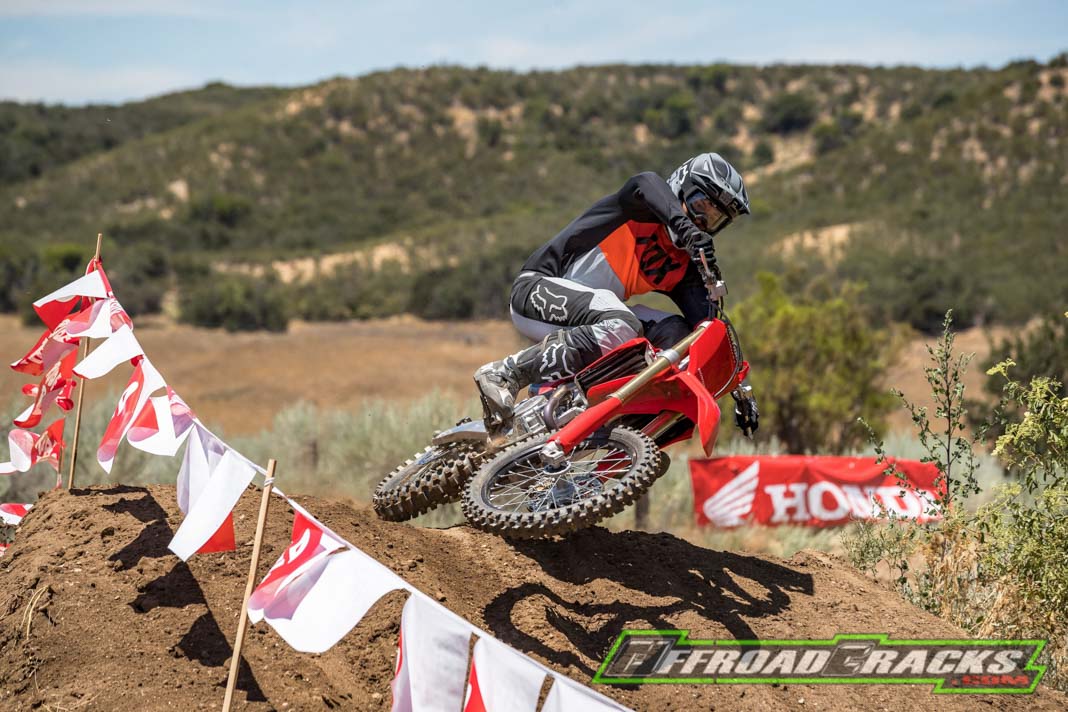 Quelle / Source: Honda