GEWINNSPIEL
Für euren stetigen Support möchten wir uns von der Redaktion www.OFFROADCRACKS.com mit einem GIVEAWAY im neuen Jahr bedanken. Dabei handelt es sich um einen MOTOOL Slacker V4 mit Remote Control der Werksteams im Wert von 254,95 Euro zur PERFEKTEN Fahrwerkseinstellung (Produkt-Details: https://offroadcracks.com/test-motool-slacker-v4-correct…/).
👉 Was müsst ihr tun, um an der Auslosung teilnehmen zu können?
1. Folgt OFFROADCRACKS.com auf FACEBOOK oder INSTAGRAM!
2. Markiert 5 Freunde in den Kommentaren und schreibt welches Offroad-Gerät ihr aktuell nutzt und was euer absoluter Traum wäre!
3. Teilt diesen Beitrag zweimal!
Haltet euch ran, denn die Verlosung endet am 28.02.2023! Der Gewinner wird per Messenger informiert, um die Versendung des MOTOOL zu organisieren! 🤜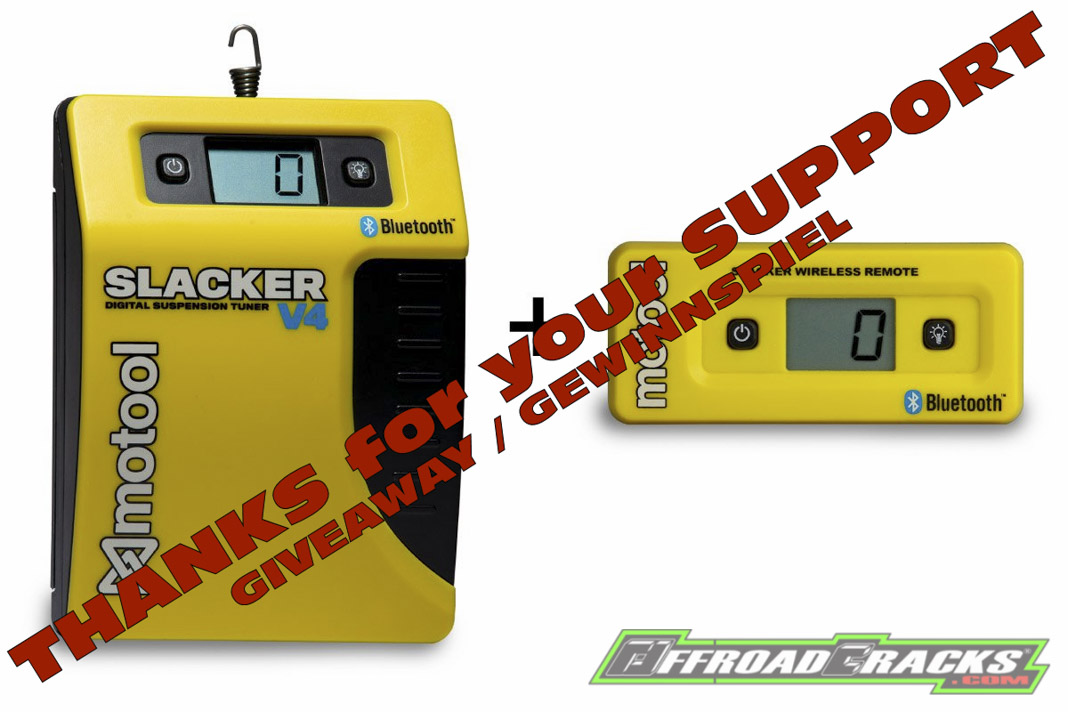 ---

GIVEAWAY
We, the editor team of www.OFFROADCRACKS.com, would like to thank you for your constant support with a GIVEAWAY in the new year. It is a MOTOOL Slacker V4 with remote control from the factory teams worth 254,95 euros for the PERFECT suspension setup (product details: https://offroadcracks.com/test-motool-slacker-v4-correct…/).
👉 What do you have to do to be able to participate in the draw?
Tag 5 friends in the comments and write which off-road vehicle you are currently using and what your absolute dream would be!
Share this post twice!
Hurry up, because the raffle ends on February 28th, 2023! The winner will be informed via messenger to organize the shipment of the MOTOOL! 🤜