GASGAS Motorcycles benennt Taddy Blazusiak als ihren neuen Factory-Fahrer im Enduro-Segment. Die polnische Extrem- und Indoor-Legende schlägt ein neues Kapitel in ihrer Karriere mit GasGas auf Basis der EC 300 und EC 350F auf. Beide scheinen sehr nahe an den Husqvarna-Sportenduros zu liegen, da sie über eine progressive Hebelumlenkung am Hinterrad verfügen und auf ein Zwei-Komponenten-Kunststoff-Heck setzen. Während die Lampenmaske an eine ältere KTM-Version erinnert. Mehr dazu, sobald GasGas weitere Details zu den Serien-Motorrädern Preis gibt.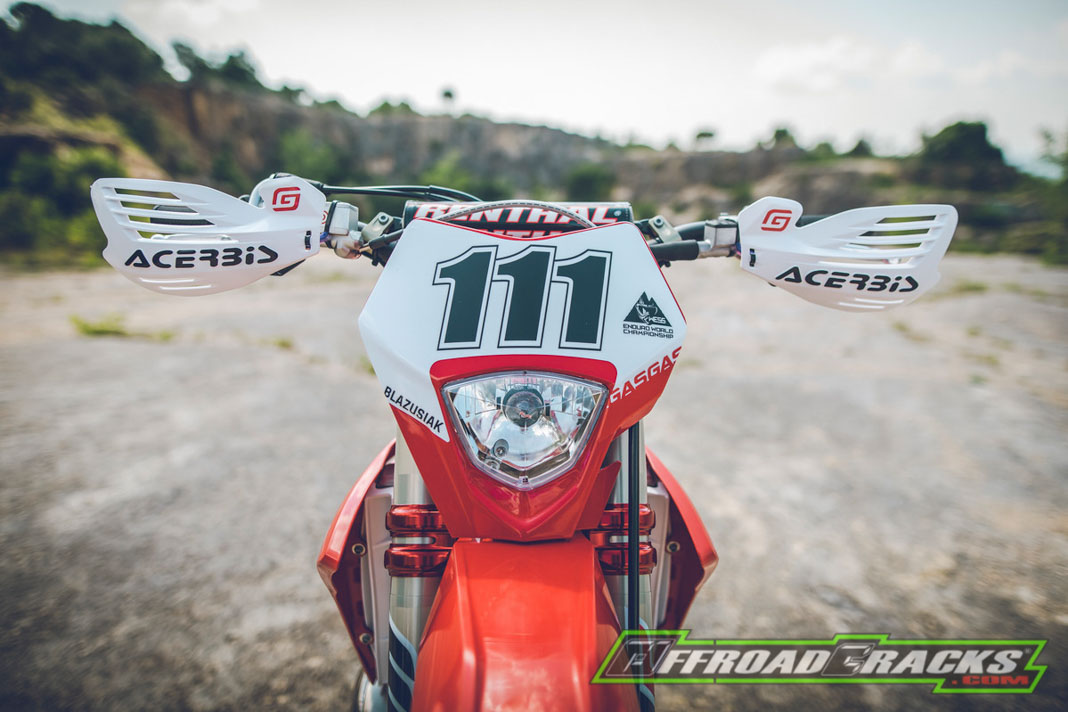 Ähnliche KTM-Optik aus vergangenen Tagen implantiert in die neue GasGas 2021?
Blazusiak bringt eine Fülle von Enduro-Erfahrungen in die Marke ein und wird als GASGAS Factory Racing-Fahrer an der WESS Enduro-Weltmeisterschaft und der FIM SuperEnduro-Weltmeisterschaft teilnehmen.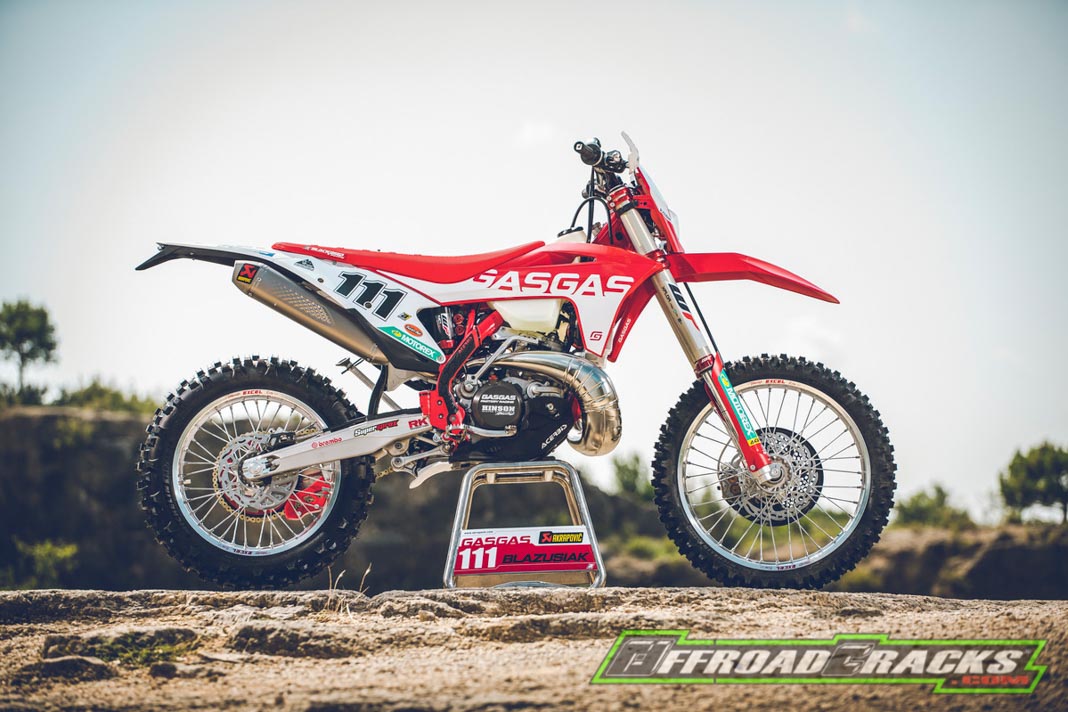 Der 37-jährige polnische Star ist ein Fahrer, der mit seinen unzähligen Erfolgen kaum mehr näher beschrieben werden muss. Als sechsmaliger FIM SuperEnduro-Weltmeister, fünfmaliger AMA EnduroCross-Champion, fünfmaliger Red Bull Erzbergrodeo-Sieger sowie vier X-Games-Goldmedallien und einem Red Bull Last Man Standing-Sieg hat er alles gewonnen, was es zu gewinnen gibt und sich als einer der erfolgreichsten Fahrer in diesem Sport empfohlen.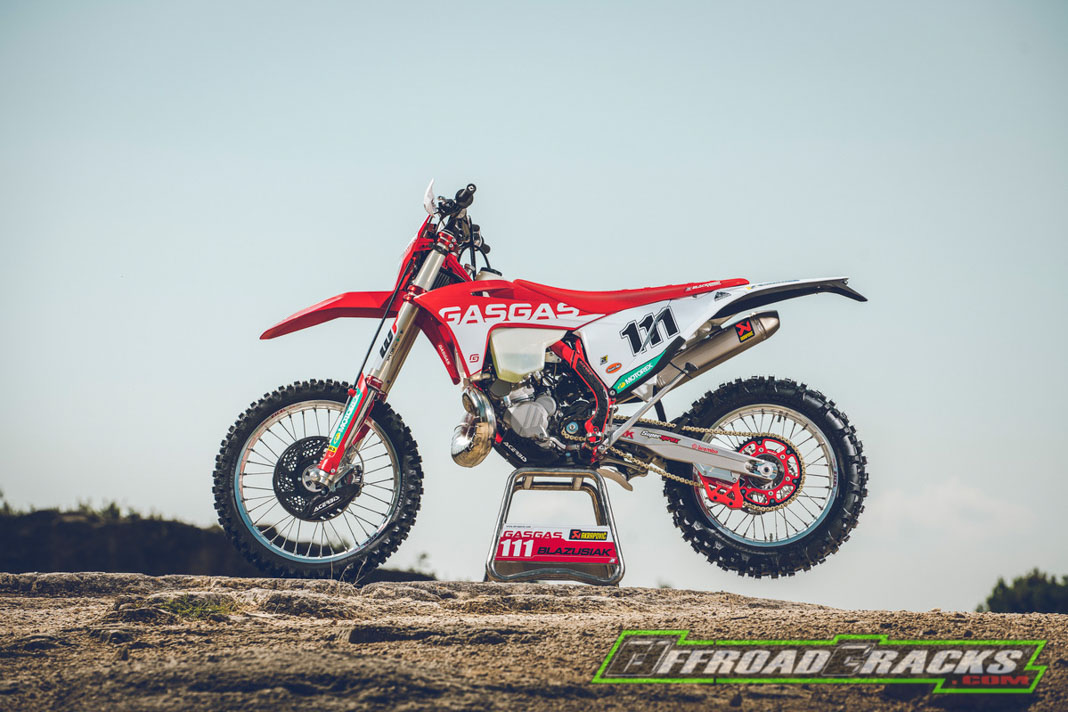 Für extreme Enduro-Wettbewerbe wird Taddy den EC 300 fahren und auf der EC 350F klassische Enduro- und Indoor-Events bestreiten. Unter Verwendung der GASGAS-Modelle wird er im Rahmen seines Trainingsprogramms auch die TXT RACING 300 einsetzen.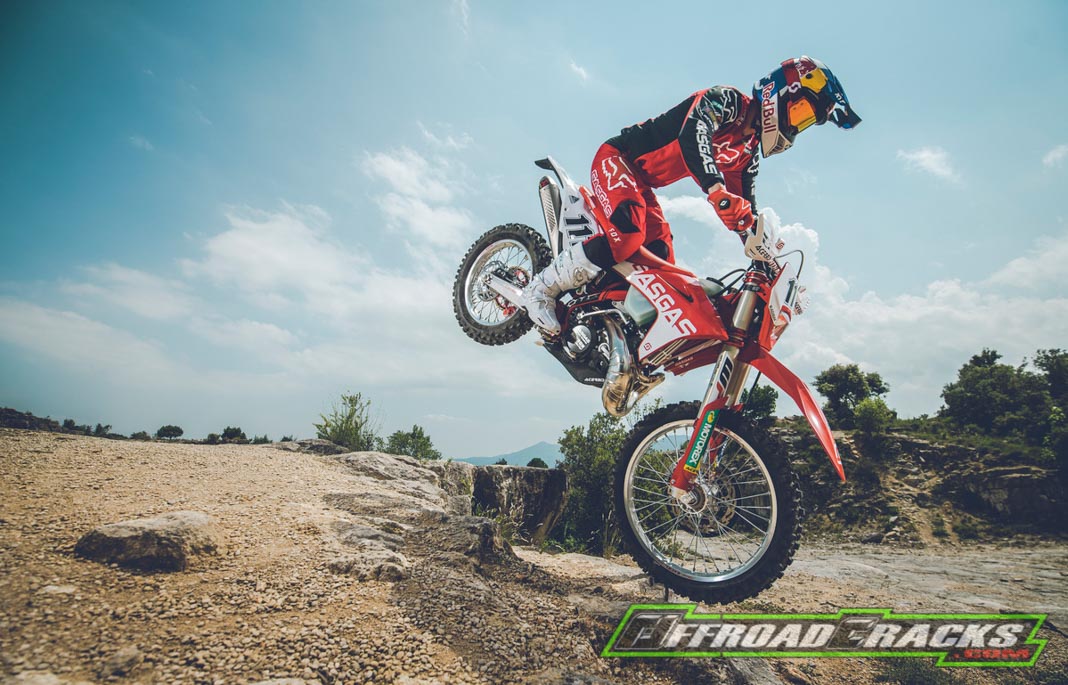 Taddy wird zu Beginn der WESS Enduro-Weltmeisterschaft 2020 seinen ersten Rennen auf einer GASGAS bestreiten.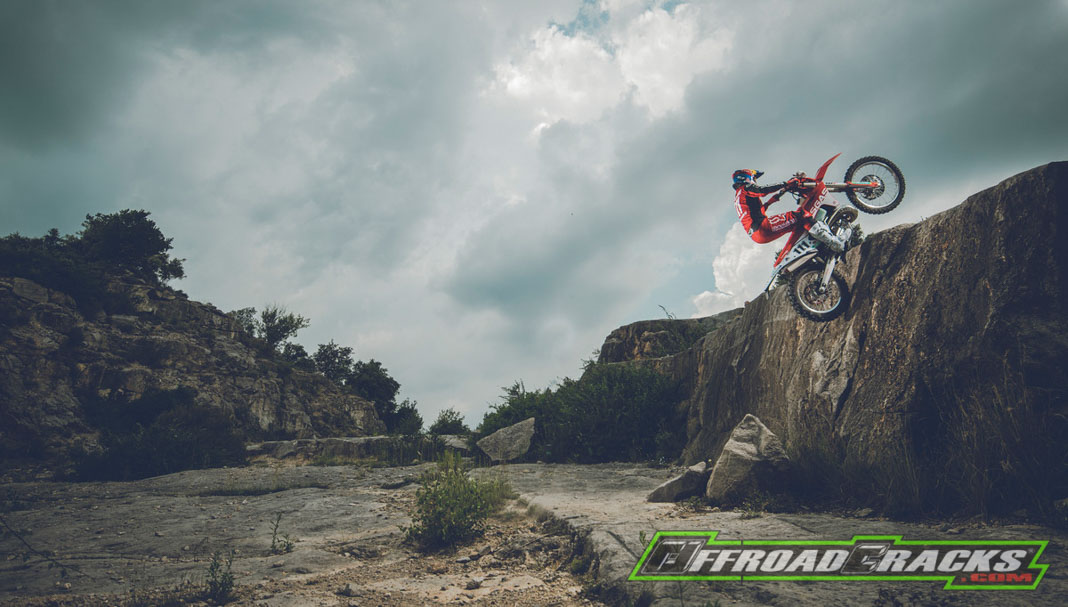 Taddy Blazusiak: "Dies ist eine wirklich coole und aufregende Veränderung in meiner Karriere, der Beginn eines neuen Kapitels für mich. Es ist eine Ehre, die Marke GASGAS wieder ins Enduro-Segment einzuführen und ich möchte wirklich alle stolz machen. Wenn ich mich von Anfang an diesem Projekt beteilige, kann ich wirklich dazu beitragen, einen Mehrwert zu schaffen, indem ich meine Erfahrung nutze, um das Bike weiter zu entwickeln und den Menschen zu zeigen, worum es bei uns geht. Alles ist frisch und voller Energie und ich freue mich darauf, dass die Leute sehen, woran wir gearbeitet haben. Jeder, der mich kennt, weiß wie wettbewerbsfähig ich bin. Wenn ich in neuen Farben fahre, bin ich definitiv entschlossener, um Siege zu kämpfen. Als GASGAS-Fahrer kann ich die neuen aufregenden Enduro-Modelle fahren. Bevor ich mit Enduro anfing, begann meine Karriere bei GASGAS. Ich habe mit ihnen 2004 die Trial-Europameisterschaft gewonnen, daher ist es mir sehr wichtig, jetzt etwas Besonderes zu schaffen. Trial ist immer noch ein großer Teil meines Lebens, der perfekte Weg, um sich auf die WESS Enduro-Weltmeisterschaft vorzubereiten. Ich fahre bereits mit meiner TXT RACING 300 und weiß, dass ich das beste verfügbare Trialgerät habe, um meine Fähigkeiten zu verbessern. Obwohl dieses Jahr aufgrund des Coronavirus anders war, fühle ich mich bereit, wieder Rennen zu fahren. Ich freue mich sehr darauf als GASGAS-Fahrer wieder zum Wettbewerb zurückzukehren."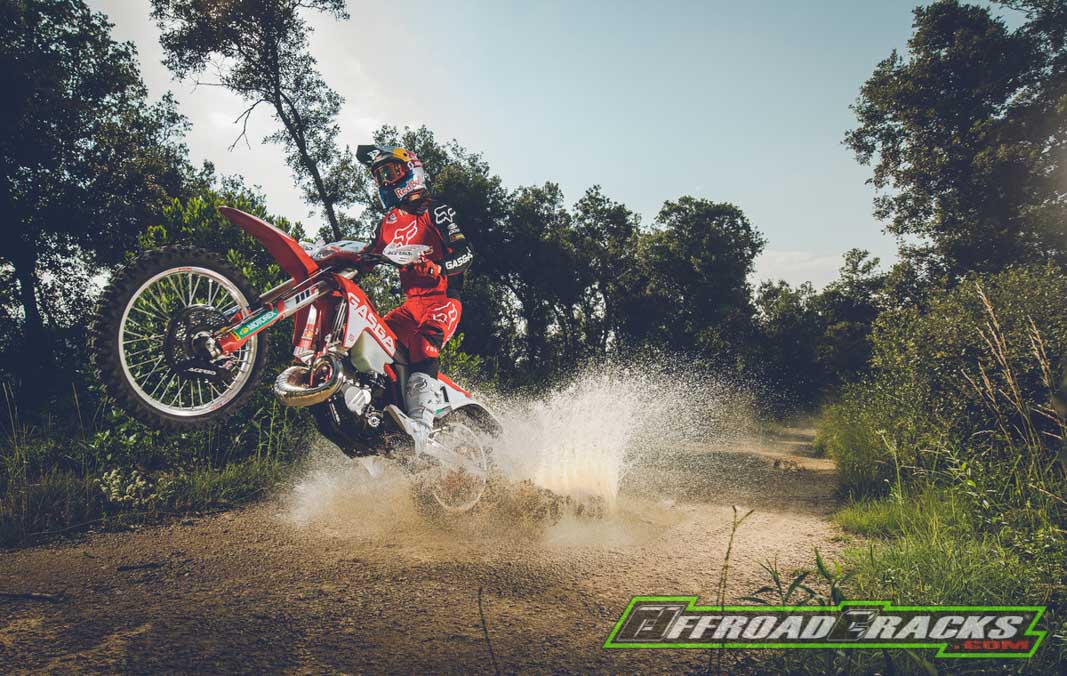 ---

GASGAS Motorcycles are proud to officially welcome Taddy Blazusiak as their lead enduro rider with the Polish extreme and indoor legend embarking on a new chapter of his career aboard GASGAS EC 300 and EC 350F machinery.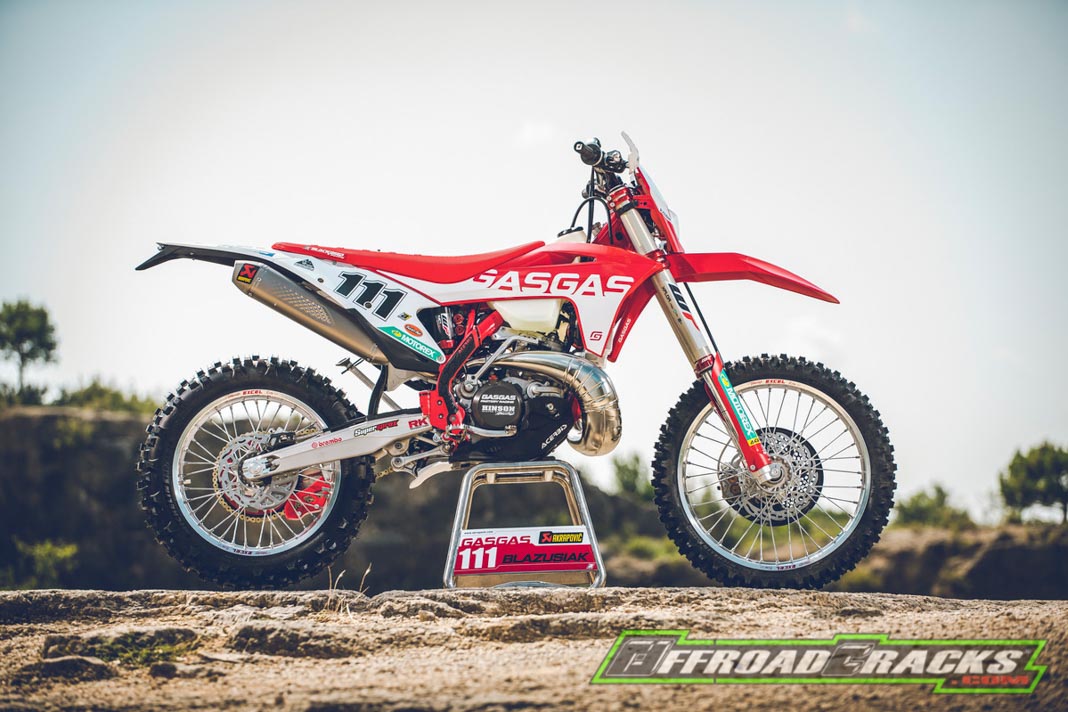 Bringing a wealth of enduro experience to the brand, Blazusiak will compete as a GASGAS Factory Racing rider contesting the WESS Enduro World Championship and FIM SuperEnduro World Championship.
Taddy Blazusiak to lead GASGAS Motorcycles in enduro competition
Polish racer will compete on EC 300 and EC 350F machinery
Taddy will compete in WESS Enduro World Championship & SuperEnduro World Championship
A rider who needs little introduction, the 37-year-old Polish star has enjoyed a hugely decorated career to date, known the world over for his fully committed riding style and love of competition.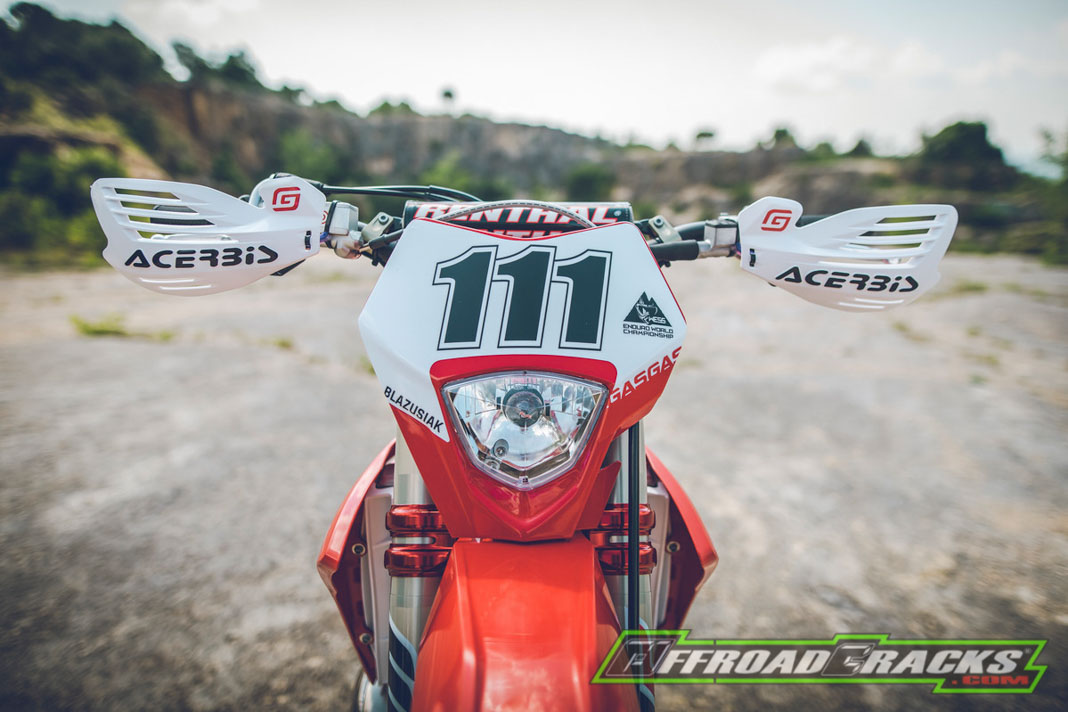 As a six-time FIM SuperEnduro World Champion, five-time AMA EnduroCross Champion, five-time Red Bull Erzbergrodeo winner, along with having four X-Games Gold medals and a Red Bull Last Man Standing victory to his credit, Taddy has firmly cemented himself as one of the sport's greatest athletes.
Motivated to establish GASGAS Motorcycles at the fore of enduro competition both indoors and out, Taddy is eager to begin this new and exciting era of his career.
For extreme enduro competition Taddy will ride the EC 300 and compete on the EC 350F for classic enduro and indoor events. Utilizing the GASGAS trial range, he will also use the TXT RACING 300 as part of his training program.
Taddy will make his first outing with GASGAS at the start of the 2020 WESS Enduro World Championship.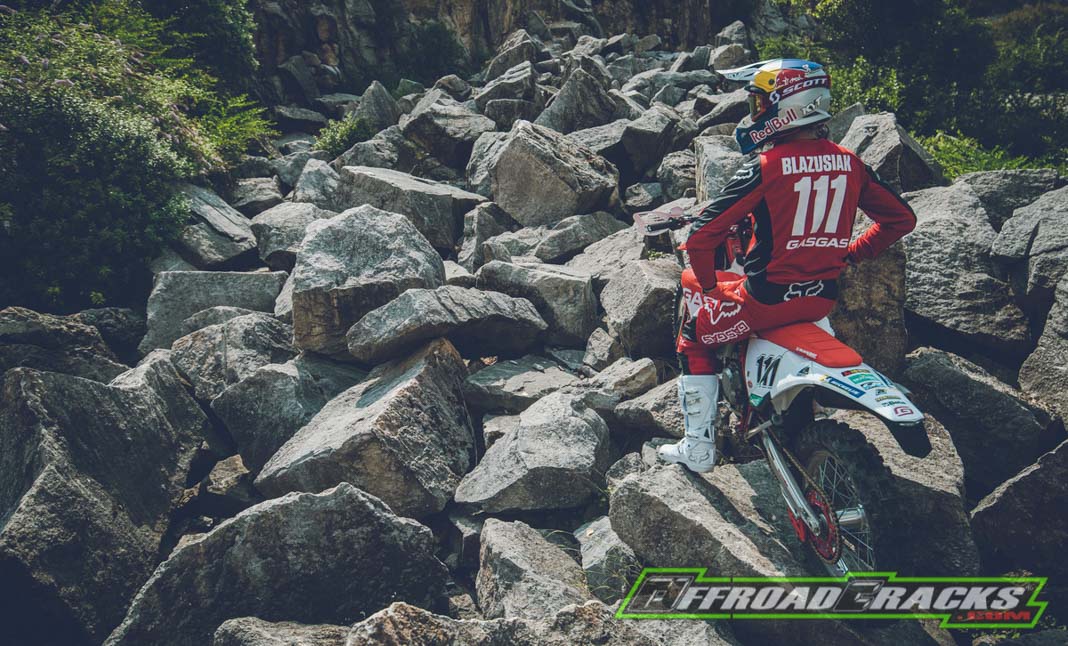 Taddy Blazusiak: "This is a really cool and exciting change in my career, the start of a new chapter for me. It's an honor to lead the GASGAS brand back into enduro and I really want to do everyone proud. By joining this project from the beginning, I feel like I can really help to bring some value by using my experience to develop the bike and to show people what we are all about. There's a freshness and a lot of energy about everything and I'm excited for people to see what we've been working on. Everyone that knows me knows how competitive I am, racing in new colors definitely makes me more determined to challenge for more race wins. Being a GASGAS rider means I get to race their exciting new enduro models as well as train on their amazing trial machines. Before I began competing in enduro, my trial career started with GASGAS. I won the European Trial Championship with them in 2004, so it's very important to me to create something special now. Trial is still a big part of my life, the perfect way to prepare for the WESS Enduro World Championship. I'm already enjoying riding my TXT RACING 300 and know that I have the best bike available to sharpen my skills. Although this year has been different because of coronavirus, I do feel ready to get back racing. I'm really looking forward to returning to competition as a GASGAS rider."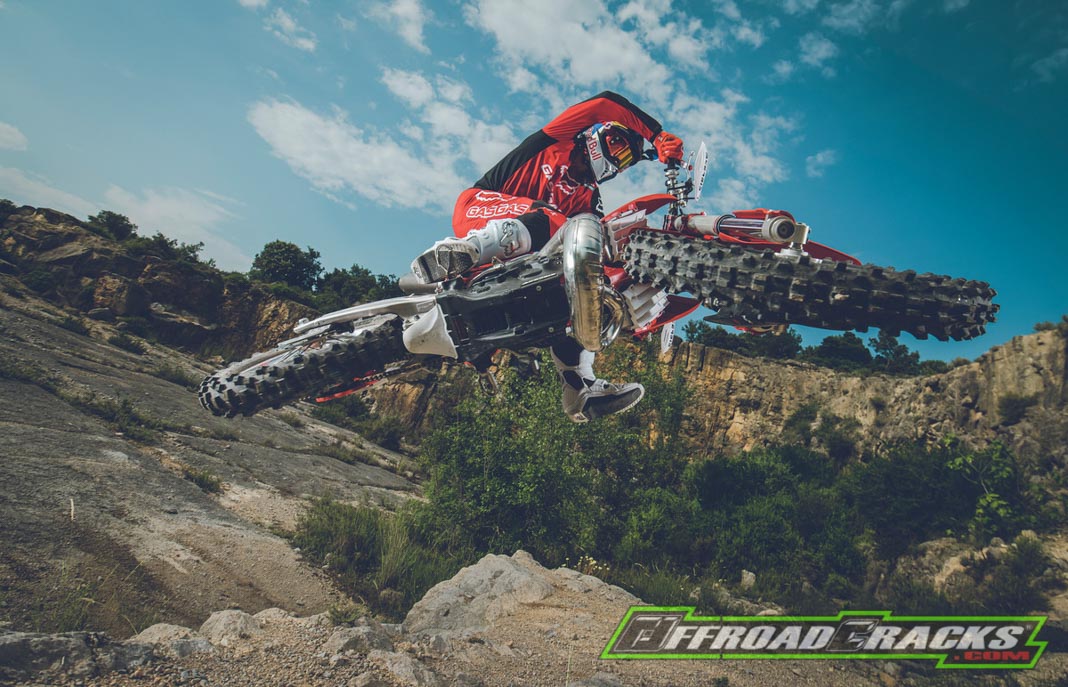 Quelle / Source: GasGas