Dieser innovative Stiefel hat einen eleganten neuen Look. Teilweise aufgrund des exklusiven Gaerne 'Wrap Around' Knöchel-Pivot-Systems. Dieses neue leichte Feature ermöglicht dem Fahrer mehr Knöchelunterstützung und bietet Ihnen gleichzeitig eine bequemere Passform samt gesteigerten Komfort. Neue Leichtmetallschnallen, die beim vollständigen Öffnen der beiden oberen die Einstiegsöffnung breiter machen, um ein kräftigeres Bein oder den Knieschützer aufnehmen zu können. Robuster Hitzeschutz, Zehenschutz und die charakteristische Gaerne-Sohle runden das Gesamtbild gekonnt ab!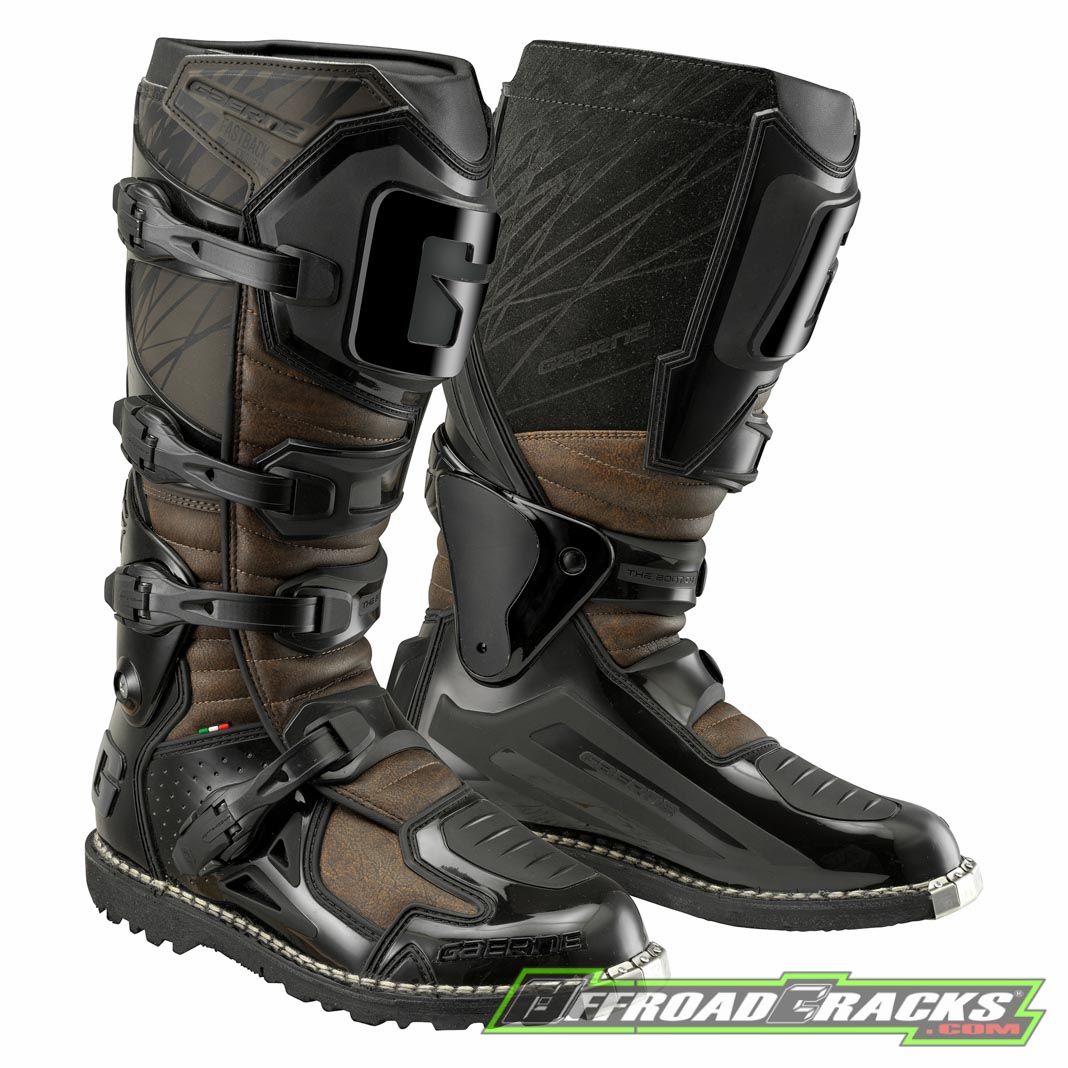 Größen: 39 – 48 (US 6-13)
Farben: Schwarz oder Braun
Preis: 369,90 Euros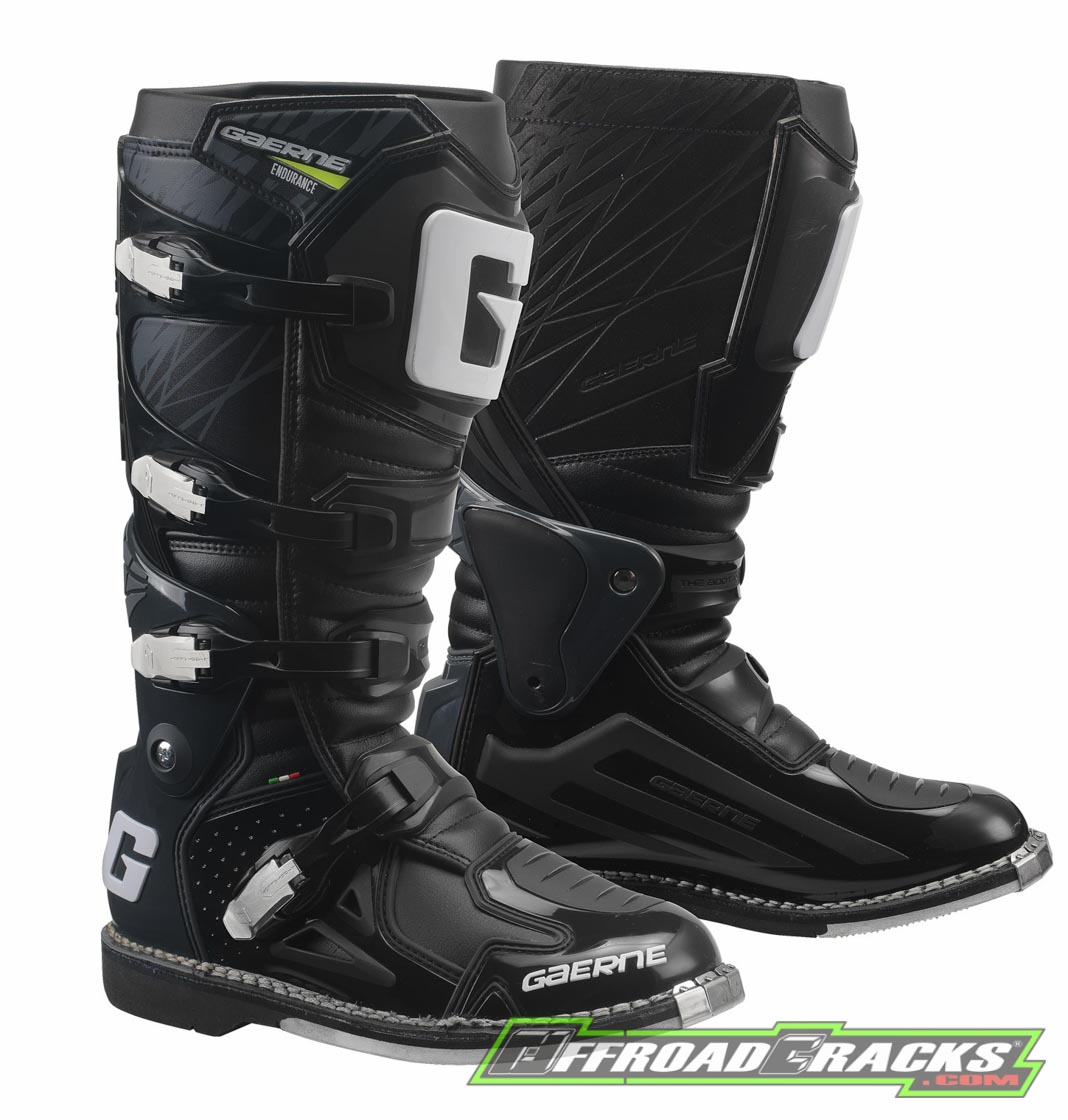 ---

This innovative boot has a sleek new look. Partially due to the exclusive Gaerne "Wrap Around" ankle pivot system. This new lightweight feature allows the rider mor ankle support while at the same time give you a comroftable fit. New alloy buchkles, by removien the first two buckles on the top it is possible to make the opneing wider to accommodate a bigger leg or knee-brace. Heavy duty burn guard, toe bumper and the trademark gaerne sole complete the task!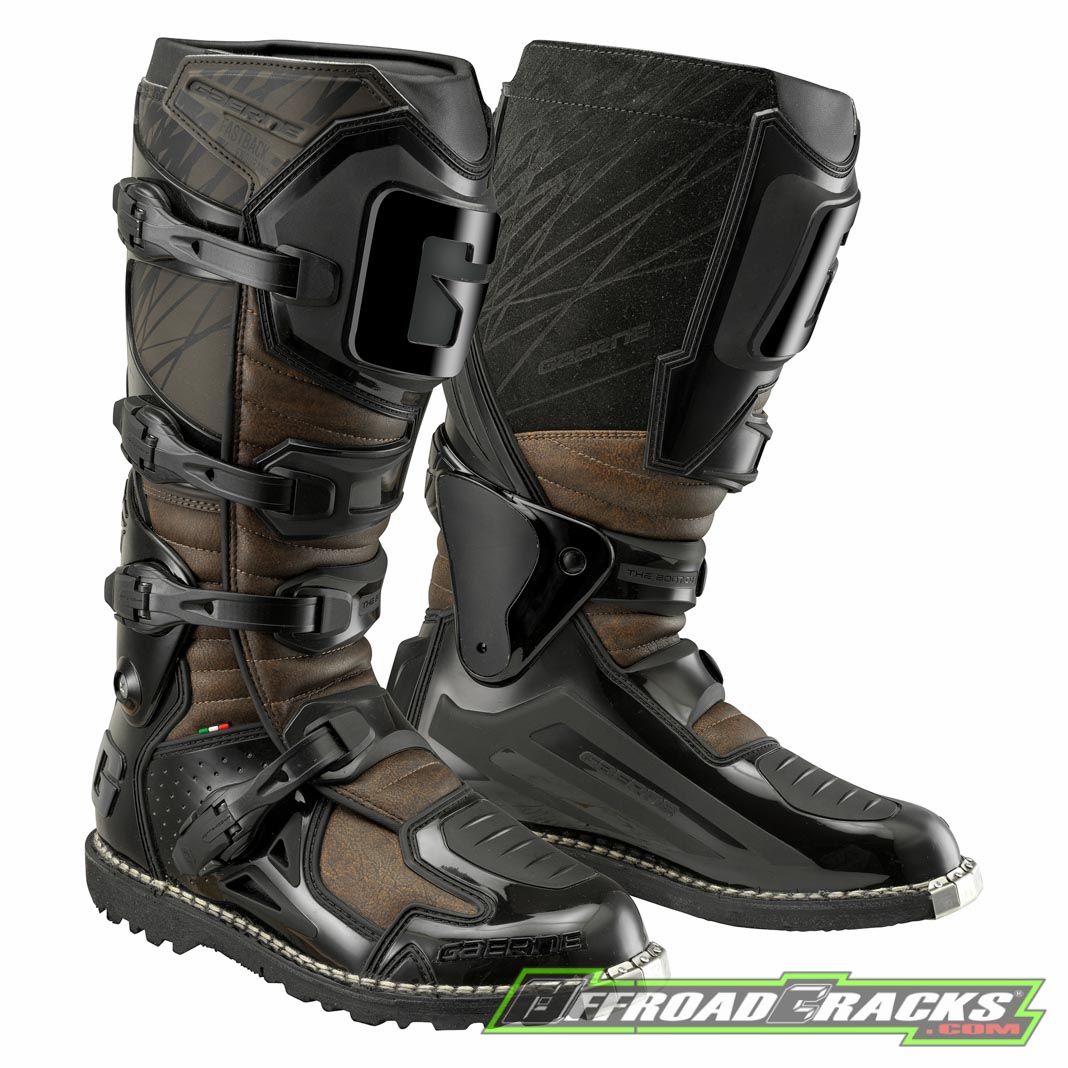 Sizes: 39 – 48 (US 6-13)
Colours: Black & Brown
Price: 369,90 Euros