DAY 3 ACTION
---
HINWEIS: Das Video ist noch deaktiviert, damit keine unerwünschte Datenübertragung zu Youtube stattfindet. Zur Aktivierung bitte auf das Vorschaubild/Video-Link klicken. Damit werden Daten übermittelt, zu deren Art, Umfang und Verwendungszweck wir keineAuskünfte geben können.
---
NOTE: The video is still deactivated so that no unwanted data transfer to YouTube takes place. To activate, please click on the preview image / video link. This transmits data about the type, extent and purpose of which we cannot provide any information.
---

Die erste absolute Überraschung für alle Deutschen Fans, war der Sieg an Fahrtag Nummer zwei von Manuel Lettenbichler. Richtig gehört, derjenige, der seit gefühlt einem Jahr nicht mehr auf dem Motorrad saß und sich erstmals beim Xross in Serbien, dem zweiten Lauf im Rahmen der FIM Hardenduro Weltmeisterschaft, mehr als nur eindrucksvoll zurück meldet.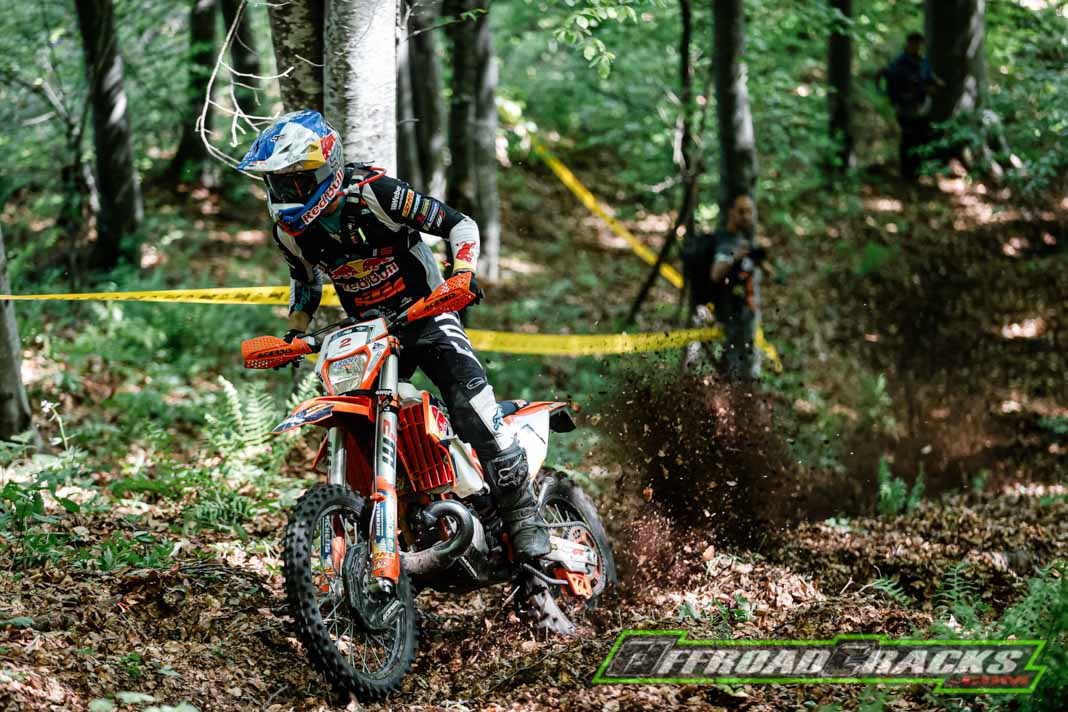 Auf dem zweiten Platz schaffte es erneut das Super-Talent Teodor Kabakchiev aus Bulgarien, gefolgt vom verletzten Wade Young auf einem sensationellen dritten Platz. Und auch der Altmeister Graham Jarvis ist zurück und holt sich Rang vier vor Alfredo Gomez. Billy Bolt konnte sich nur auf Rang sechs festsetzen.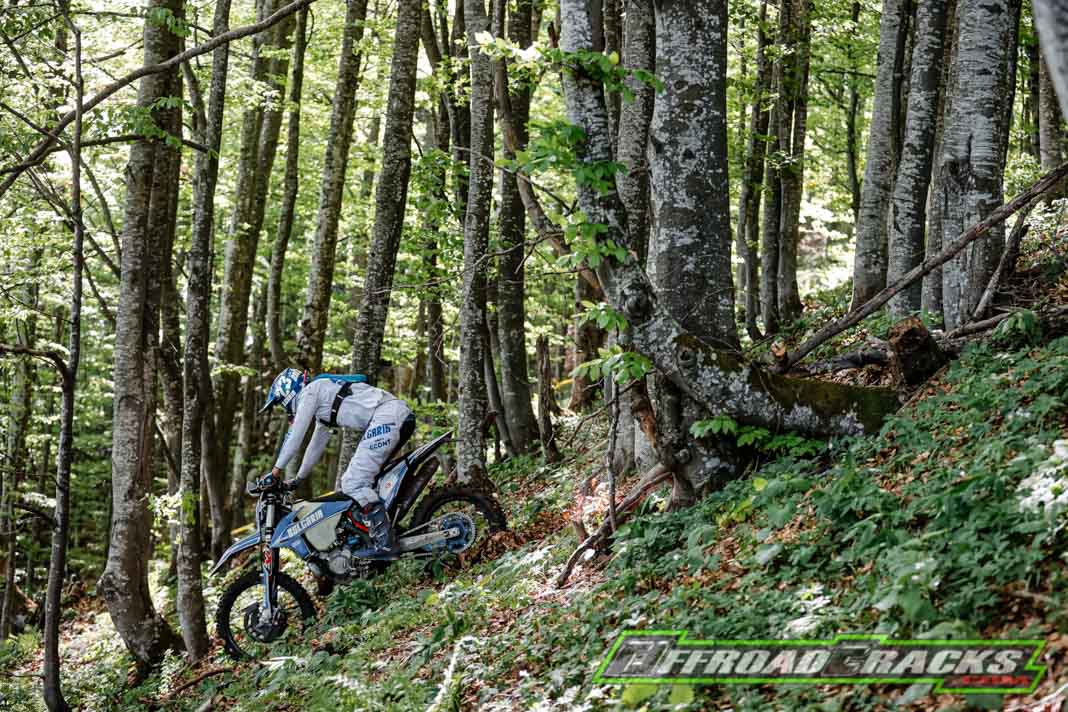 Aber am dritten Fahrtag sollte es noch besser kommen. Alle Augen waren auf den derzeit Führenden in der Tabelle Manuel Lettenbichler gerichtet, der am Vortag einen unglaublichen 8-minütigen Vorsprung herausgefahren hatte.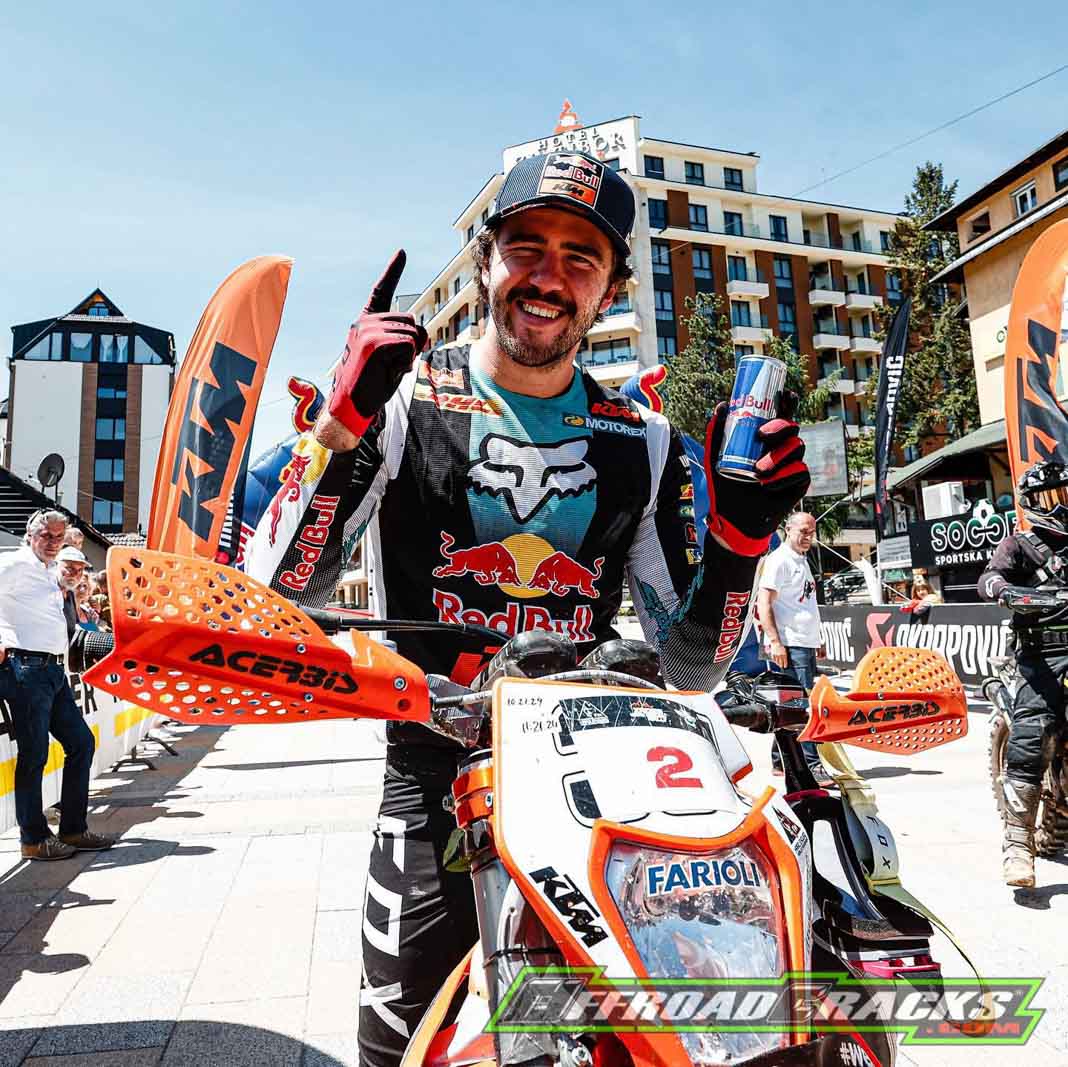 Doch Manni machte alles richtig und knallte top Zeiten auf den Kurs. Dabei gab es eine harte Battle zwischen ihm, Sherco-Fahrer Wade Young und Billy Bolt. Doch auch Jarvis und Teodor ließen sich nicht lumpen und machten ordentlich Meter. Immerhin hatte beide in der Gesamtwertung Platz zwei und drei inne und diese wollte man natürlich nicht ohne Gegenwehr der Konkurrenz überlassen.
Und so wurde taktiert und gefightet, so dass man möglichst wenige Zeit auf die Konkurrenz verlor, was Manni Lettenbichler am besten gelang und sich den Gesamtsieg vor Teodor und Jarvis holte. Billy Wurde unglücklicher Vierter.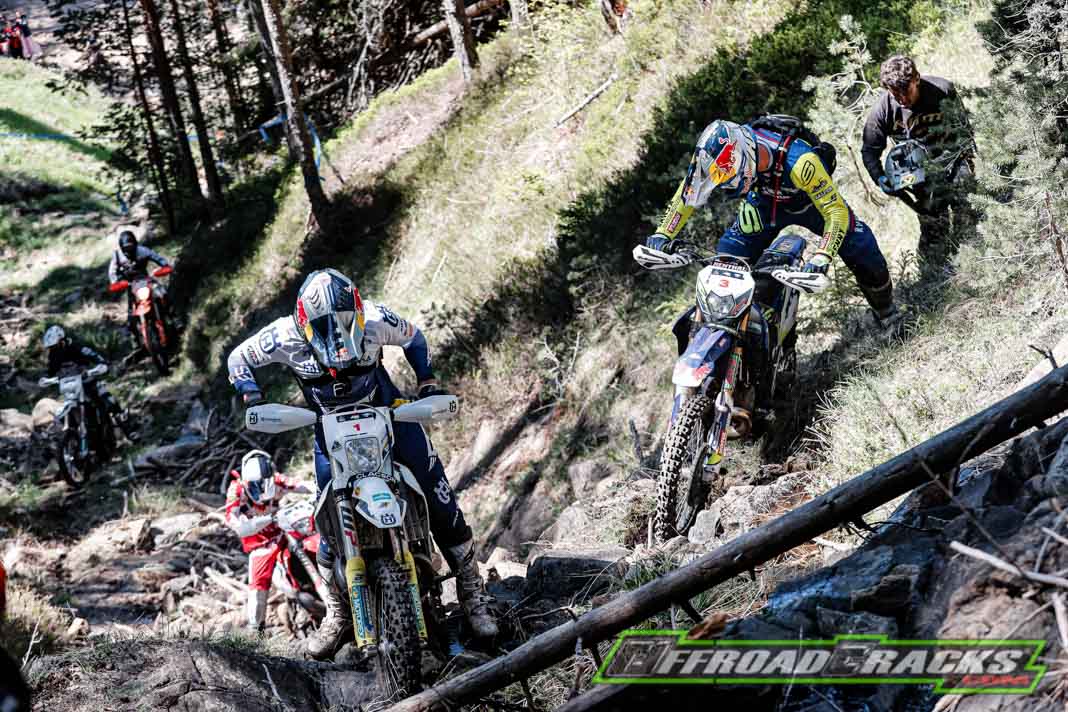 Im Junior Cup holte sich Matt Green mit einer unglaublichen Leistung den Sieg beim ersten Lauf in dieser Kategorie. In der Gesamtwertung schaffte der Neuling sogar Platz 10 – Respekt. Von diesem jungen Südafrikaner darf noch einiges zu erwarten sein.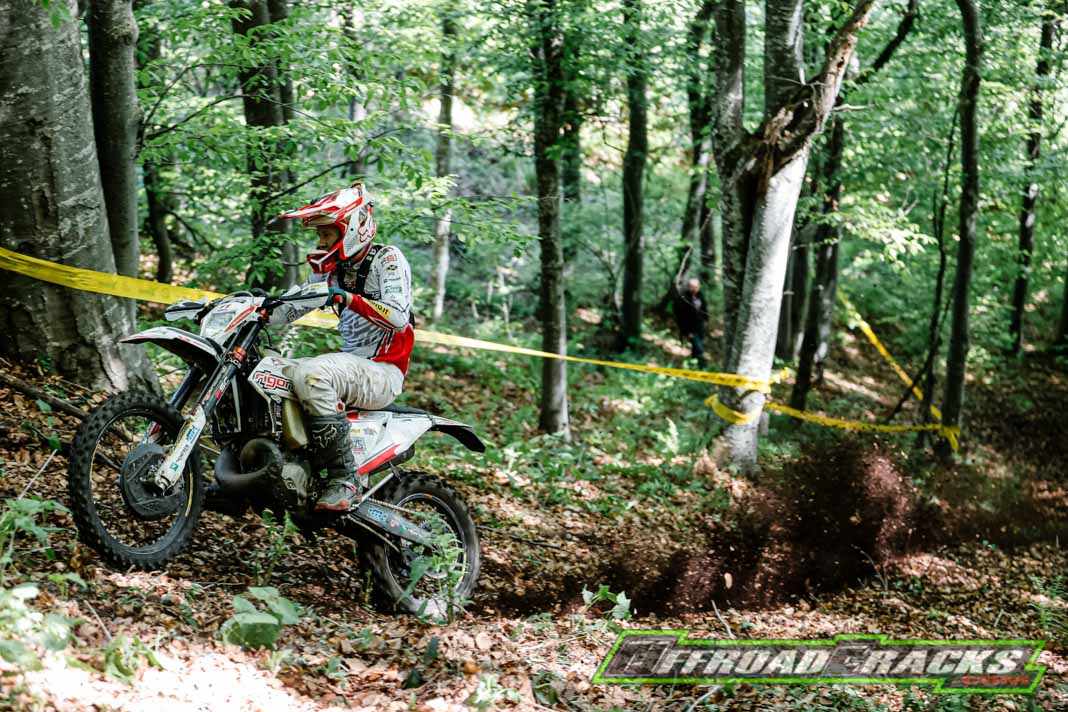 KOMMENTARE der FAHRER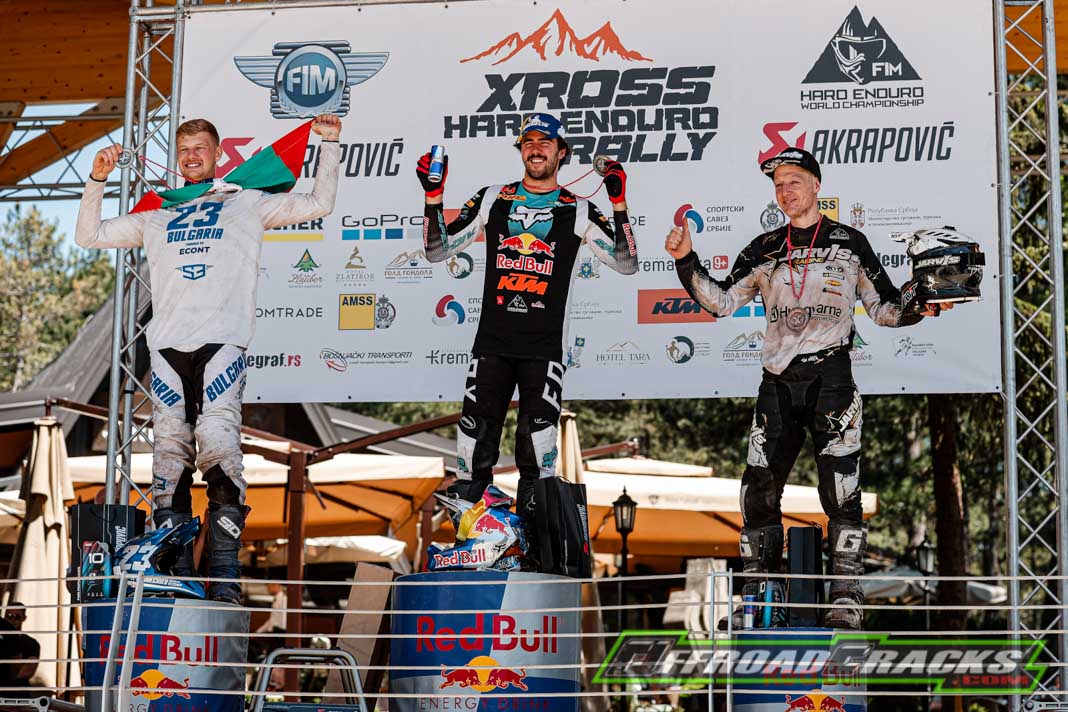 Manuel Lettenbichler: "Erstaunlich! Ich bin ehrlich gesagt so überrascht, dass ich gewonnen habe. Ich bin nicht mit der Erwartung für einen Sieg hierher gekommen, aber die Dinge begannen in meine Richtung zu entwickeln und ich habe die Aufgabe schlichtweg erledigt. Ich denke gestern war der Deal Breaker – der Aufbau eines großen Vorsprungs. Aber ich weiß, dass dich das Glück bei so einem Rennen schnell verlassen kann, also musste ich mich heute konzentrieren. Ich war eine lange Zeit vom Racing weg. Jetzt zurück zu kommen und auch noch zu gewinnen ist unglaublich!"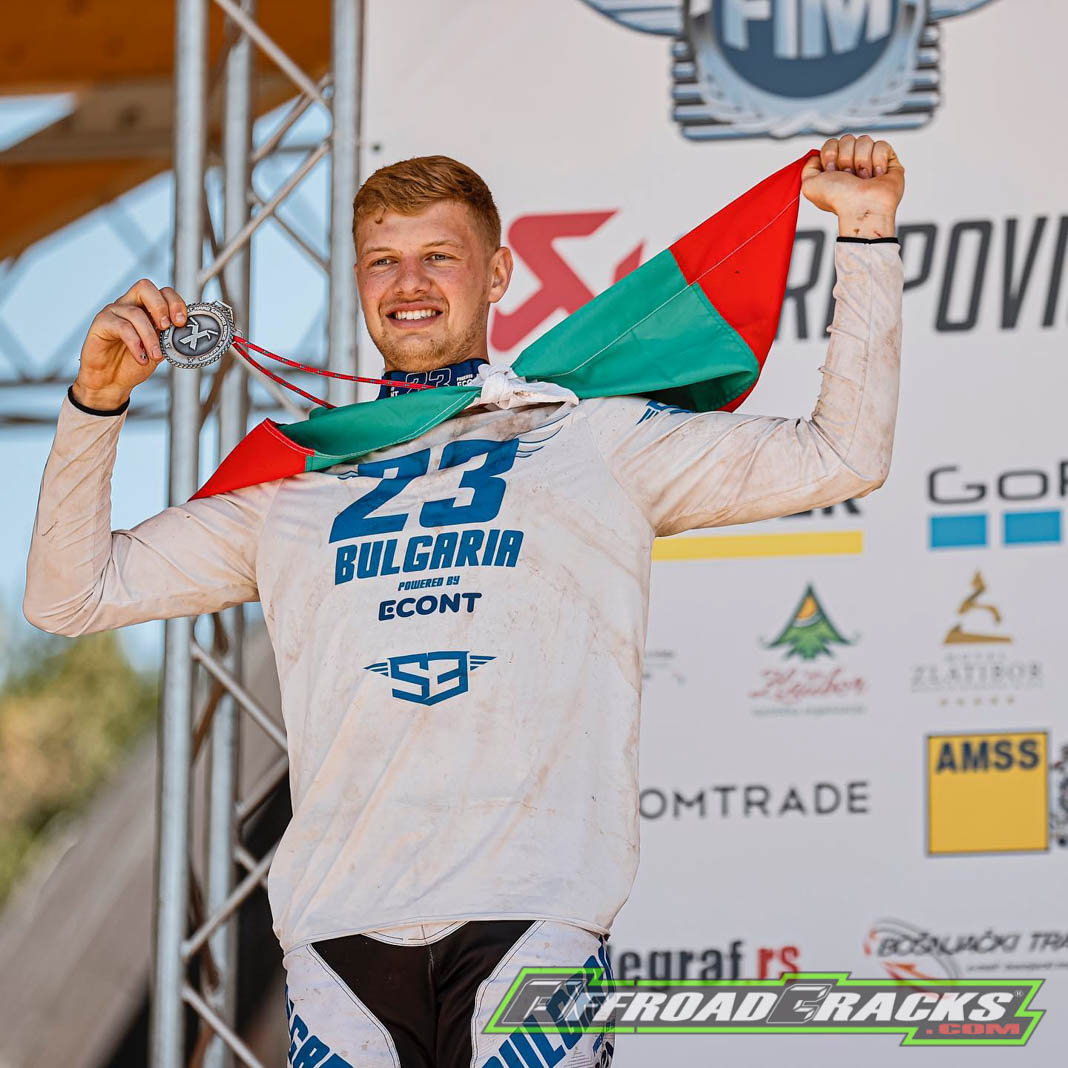 Teodor Kabakchiev: "Es war eine unglaubliche Woche. Ich kam in der Hoffnung hier her, dass die Bedingungen zu mir passen würden und das taten sie. Ich habe jeden Tag mein Bestes gegeben und ich denke das war der beste Weg. Hoffentlich ist das erst der Anfang und ich kann mit diesen Jungs auf diesem Niveau weiter Rennen fahren!"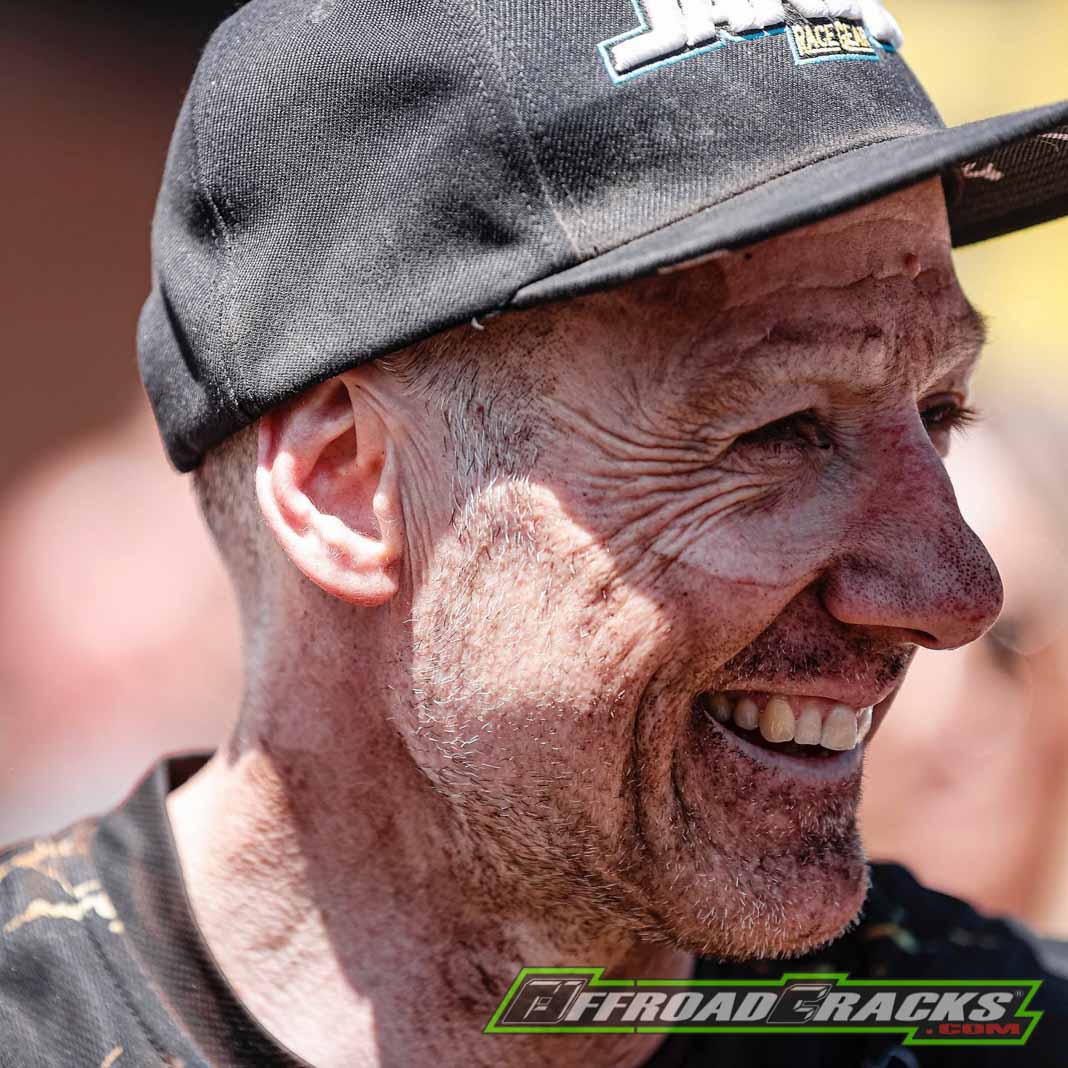 Graham Jarvis: "Wow, ich freue mich über dieses Podium. Zwei von zwei ist cool. Ich habe einfach jeden Tag so genommen wie er kam und es hat irgendwie von selbst funktioniert. Ich habe das Gefühl, dass mein altes Selbstvertrauen jetzt zu mir zurückkehrt. Ich mache mir weniger Sorgen um mein Knie und das ist ein gutes Zeichen. Als nächstes steht das Erzbergrodeo an, da werde ich alles geben."
Matt Green: "Die Junioren-Wertung zu gewinnen ist großartig und der 10. Gesamtrang ist ein perfekter Abschluss der Woche. Es ist großartig diese Klasse dieses Jahr zu haben, um den jüngeren Fahrern eine zusätzliche Plattform zu bieten, auf der sie ihr Können präsentieren können."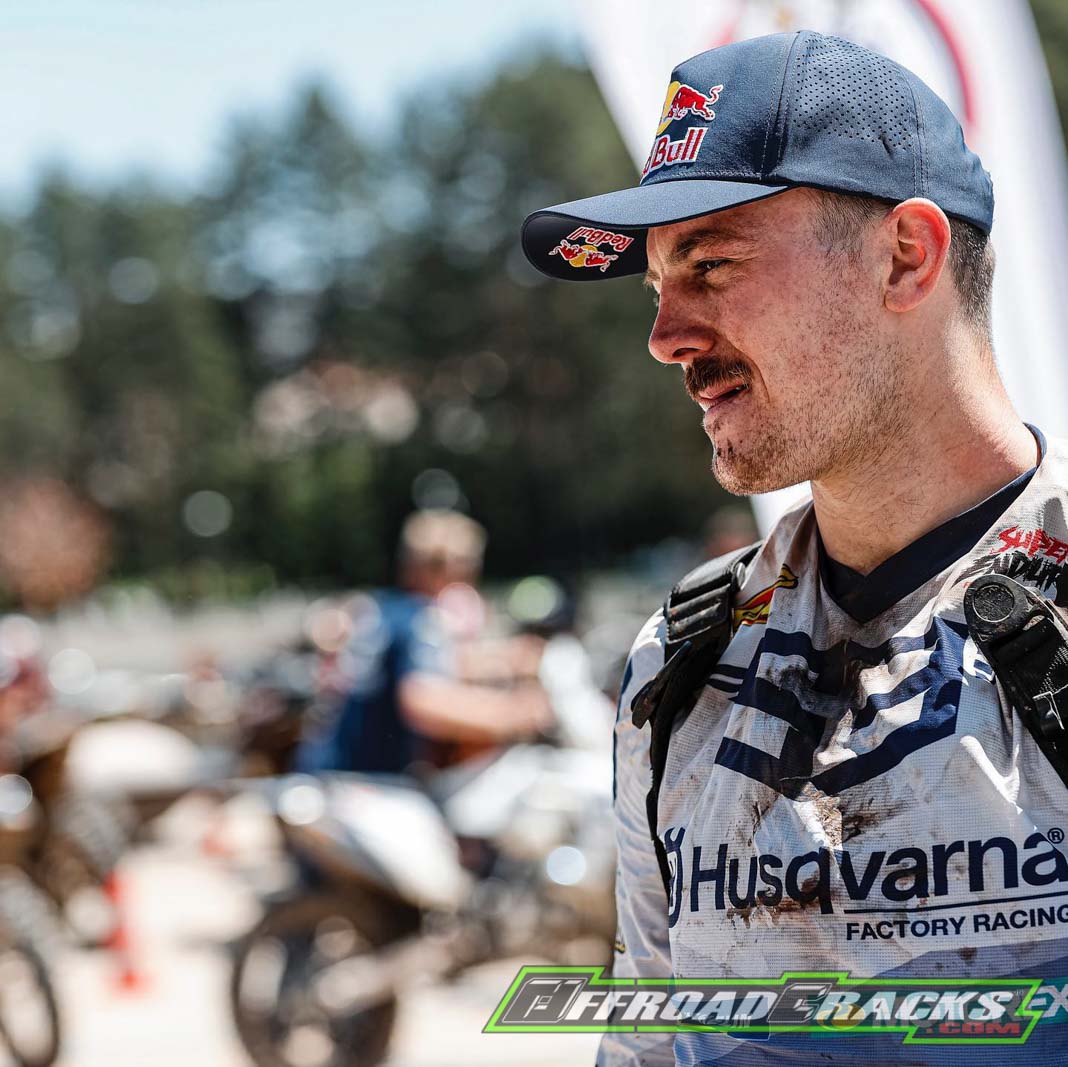 Ergebnisse – FIM Hardenduro World Championship, 2. Lauf Xross Hardenduro Rally
1. Manuel Lettenbichler (KTM) 11:10:04
2. Teodor Kabakchiev (KTM) 11:20:07
3. Graham Jarvis (Husqvarna) 11:28:35
4. Billy Bolt (Husqvarna) 11:37:27
5. Wade Young (Sherco) 11:37:27
6. Michael Walkner (GASGAS) 11:47:10
7. David Cyprian (KTM)12:07:55
8. Alfredo Gomez (GASGAS) 12:23:55
9. Will Hoare (GASGAS) 12:27:10
10. Matt Green (GASGAS) 12:45:20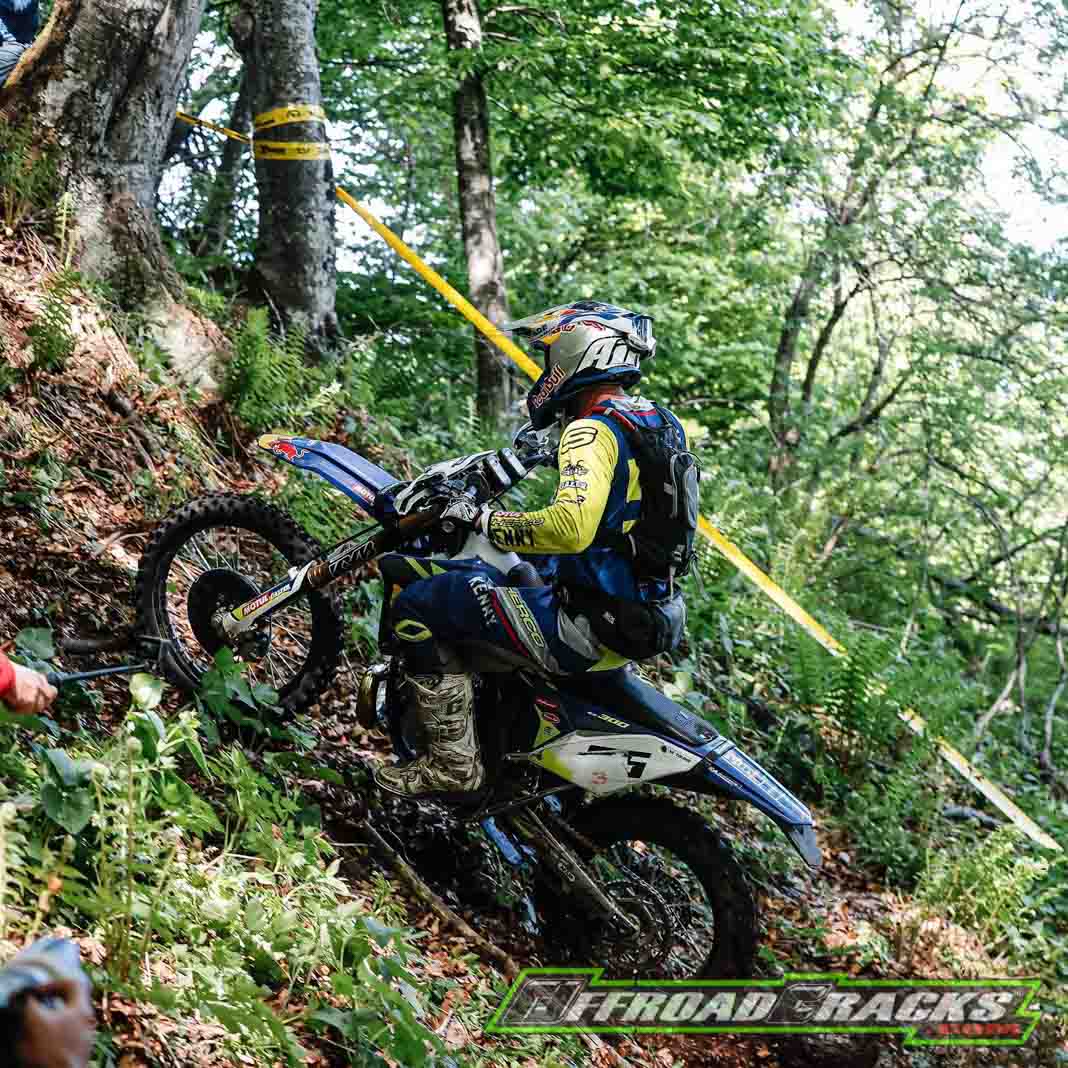 Meisterschaftsstand nach dem 2. Lauf 
1. Billy Bolt (Husqvarna) 30pts
2. Graham Jarvis (Husqvarna) 30pts
3. Teodor Kabakchiev (KTM) 27pts
4. Mario Roman (Sherco) 25pts
5. Wade Young (Sherco) 22pts
6. Alfredo Gomez (GASGAS) 21pts
7. Manuel Lettenbichler (KTM) 20pts
8. Michael Walkner (GASGAS) 18pts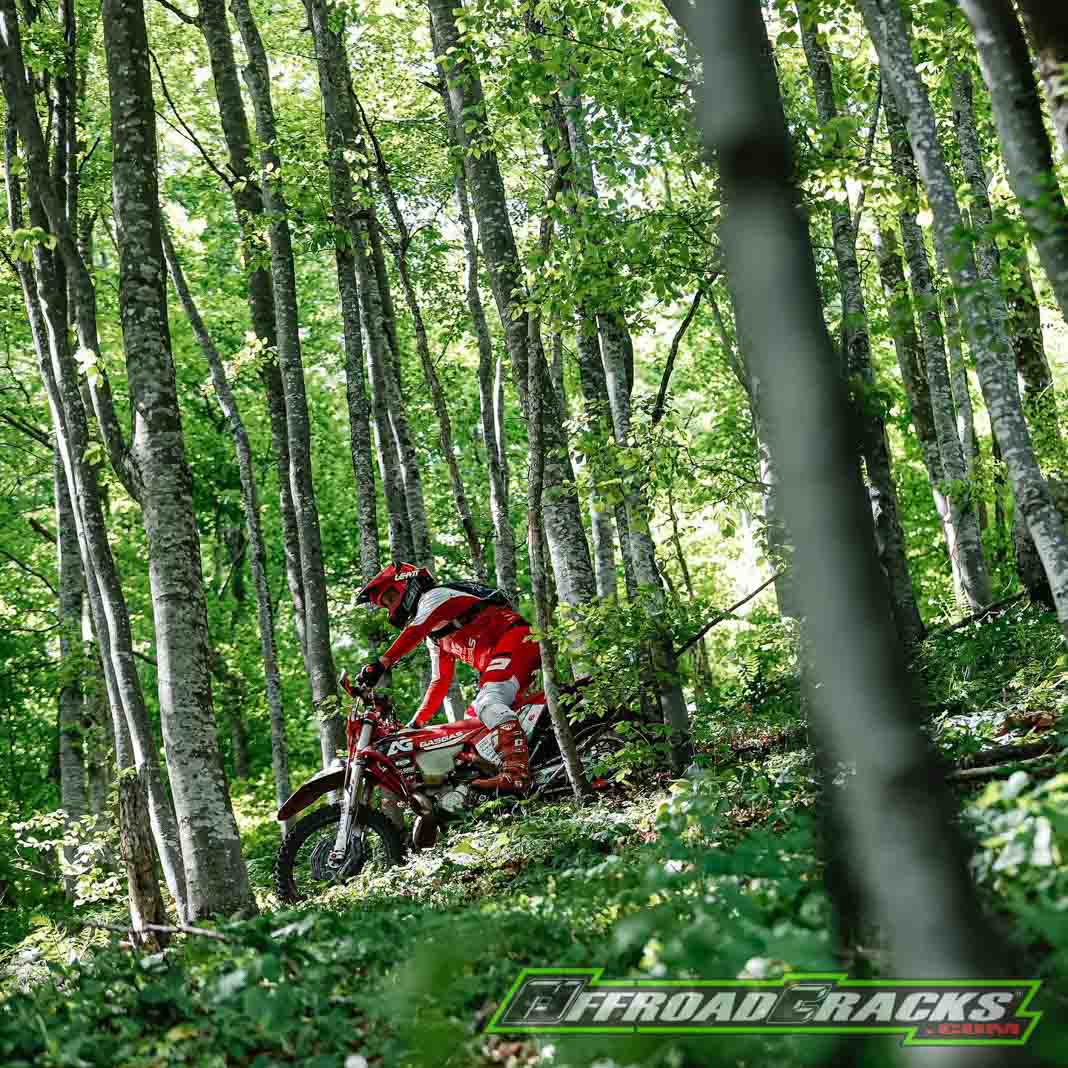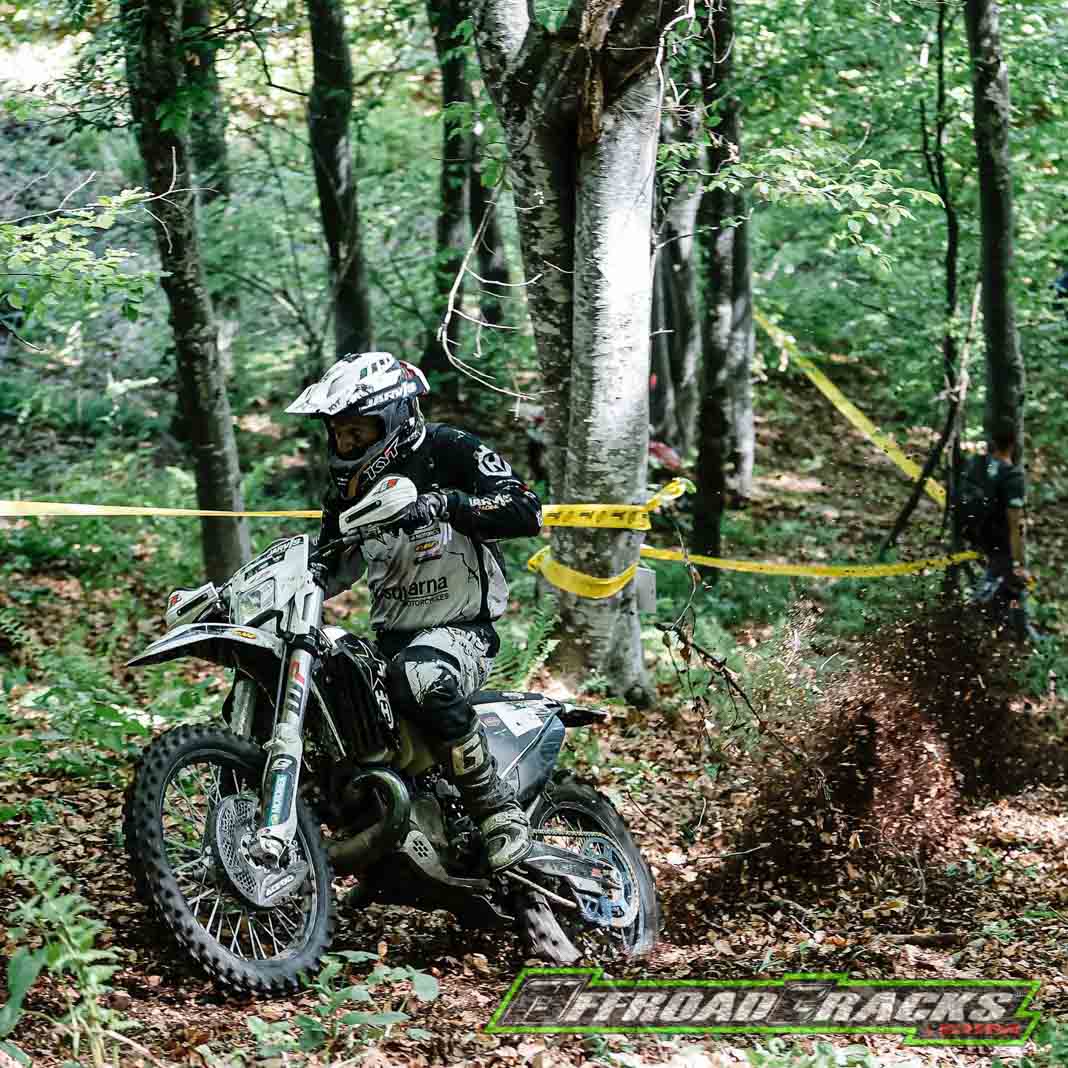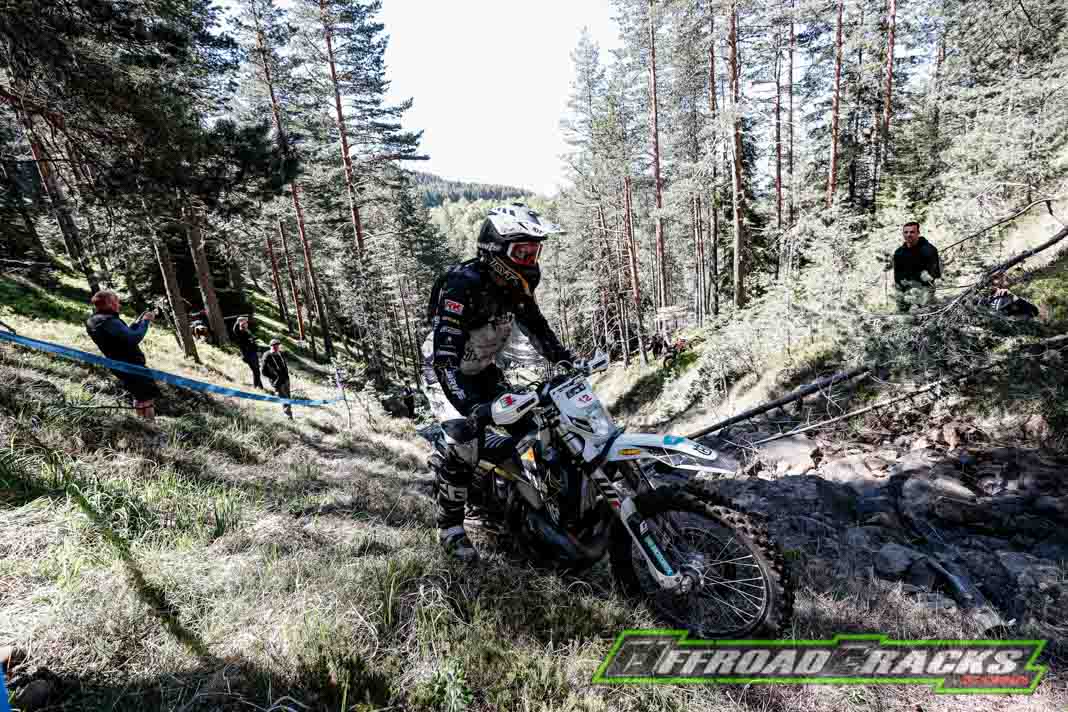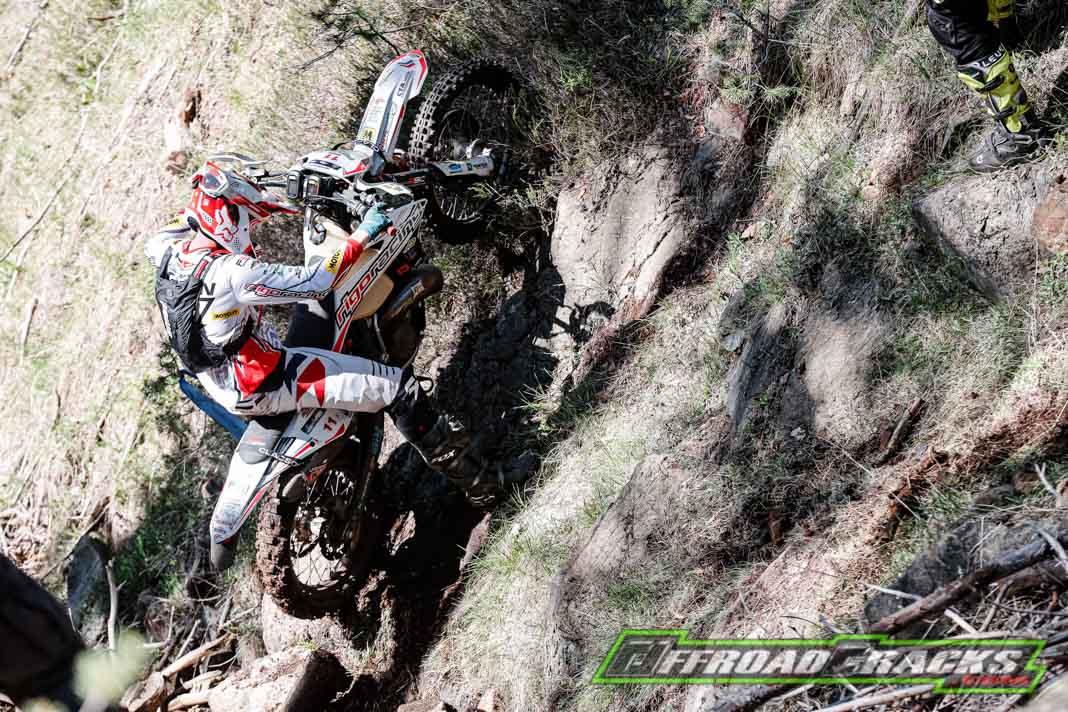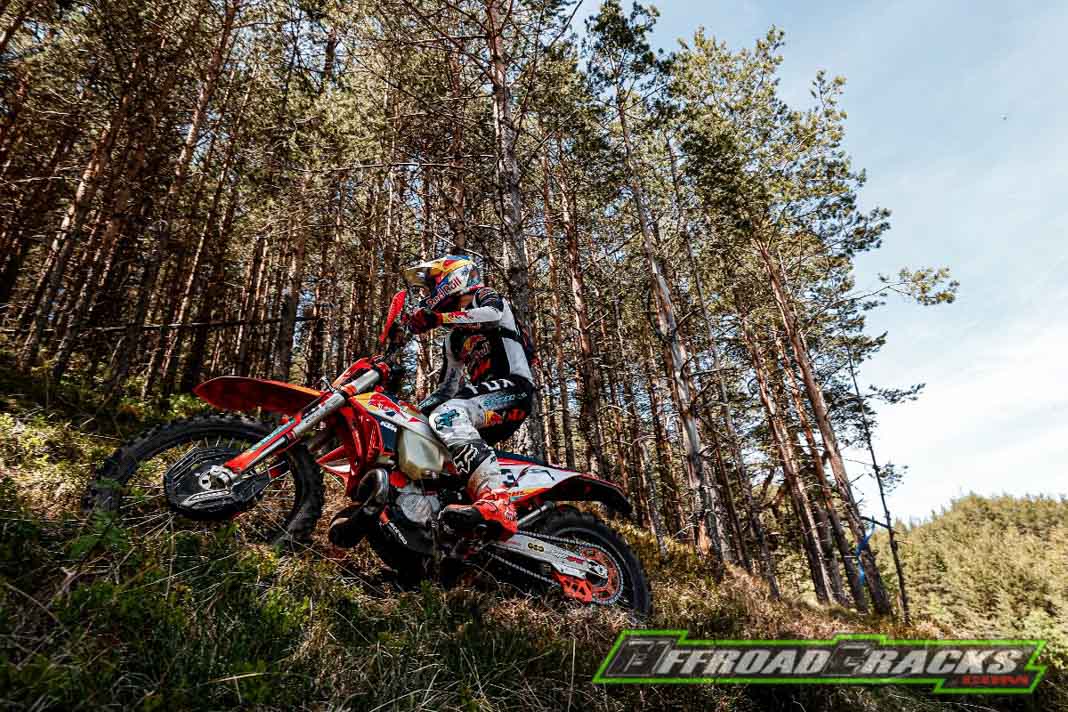 ---

The first absolute surprise for all German fans was Manuel Lettenbichler's victory on driving day number two. That's right, the one who hasn't been on the bike for what feels like a year and who is making an impressive comeback for the first time at the Xross in Serbia, the second round of the FIM Hardenduro World Championship.
The super talent Teodor Kabakchiev from Bulgaria came in second, followed by the injured Wade Young in a sensational third place. And the old master Graham Jarvis is back and takes fourth place ahead of Alfredo Gomez. Billy Bolt was only able to secure sixth place.
But on the third day of driving things should get even better. All eyes were on the current leader of the table, Manuel Lettenbichler, who had built up an unbelievable 8-minute lead the day before.
But Manni did everything right and set top times on the course. There was a tough battle between him, Sherco driver Wade Young and Billy Bolt. But Jarvis and Teodor didn't splash out either and made a lot of yards. After all, both of them held second and third place in the overall ranking and of course they didn't want to leave them to the competition without resistance.
And so they tactically and fought so that they lost as little time as possible on the competition, which Manni Lettenbichler did best and took the overall victory ahead of Teodor and Jarvis. Billy Was an unlucky fourth.
In the Junior Cup, Matt Green's unbelievable performance took victory in the first race in this category. In the overall ranking, the newcomer even managed 10th place – respect. There is still a lot to be expected from this young South African.
DRIVERS' COMMENTS
Manuel Lettenbichler: 'Amazing! I'm honestly so surprised that I won. I didn't come here expecting to win, but things started to go my way and I just got the job done. I think yesterday was the deal breaker – building a big lead. But I know that in a race like this your luck can run out quickly, so I had to concentrate today. I was away from racing for a long time. Coming back now and winning is amazing!"
Teodor Kabakchiev: 'It was an incredible week. I came here hoping the conditions would suit me and they did. I did my best every day and I think it was the best way. Hopefully this is just the beginning and I can keep racing with these guys at this level!"
Graham Jarvis: 'Wow, I'm delighted with this podium. Two out of two is cool. I just took each day as it came and it kind of worked on its own. I feel like my old confidence is coming back to me now. I'm less worried about my knee and that's a good sign. Next up is the Erzbergrodeo, I will give my all there."
Matt Green: "Winning the junior classification is great and 10th overall is a perfect end to the week. It's great to have this class this year to give the younger riders an extra platform to showcase their skills."
Ergebnisse – FIM Hardenduro World Championship, 2. Lauf Xross Hardenduro Rally
1. Manuel Lettenbichler (KTM) 11:10:04
2. Teodor Kabakchiev (KTM) 11:20:07
3. Graham Jarvis (Husqvarna) 11:28:35
4. Billy Bolt (Husqvarna) 11:37:27
5. Wade Young (Sherco) 11:37:27
6. Michael Walkner (GASGAS) 11:47:10
7. David Cyprian (KTM)12:07:55
8. Alfredo Gomez (GASGAS) 12:23:55
9. Will Hoare (GASGAS) 12:27:10
10. Matt Green (GASGAS) 12:45:20
Meisterschaftsstand nach dem 2. Lauf 
1. Billy Bolt (Husqvarna) 30pts
2. Graham Jarvis (Husqvarna) 30pts
3. Teodor Kabakchiev (KTM) 27pts
4. Mario Roman (Sherco) 25pts
5. Wade Young (Sherco) 22pts
6. Alfredo Gomez (GASGAS) 21pts
7. Manuel Lettenbichler (KTM) 20pts
8. Michael Walkner (GASGAS) 18pts